Tips For Throwing A Great Game-Day Party
By Eric M October 4, 2022
---
The sports season is closing in, and everyone would want to make the most out of this fun-filled period. Here are five tips for throwing a game-day party you won't forget.
1. Don't Worry about Food Quantity.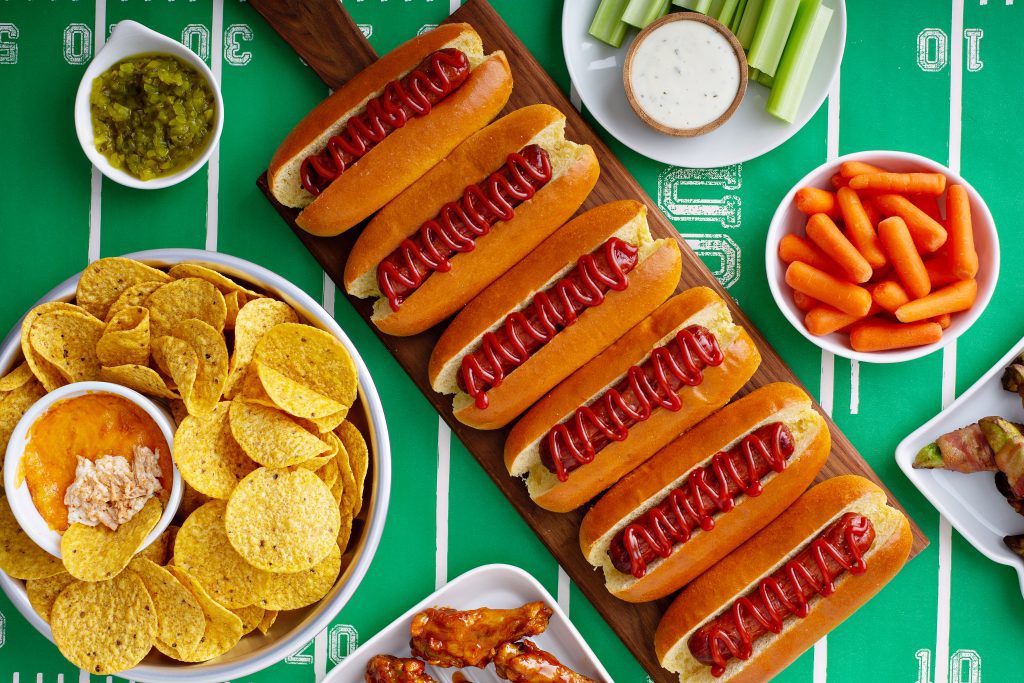 What's worse than running out of food before the halftime break? To prevent such frustration, ensure you have enough or more than you'd require during the whole period. Surround yourself with snacks and treats to ensure everyone has something to munch on. You can get your favorite cookies, chips, and cheese-filled soft pretzels.
2. Prepare the Sitting Strategy
If you have numerous people coming over, ensure a great sitting plan. Get your seats conveniently from the TV in a semi-circle for an optimum viewing angle. You can make more room on the floor by adding mats and pillows.
3. Have a Dedicated Food Area
You need to keep the food away from the sitting area. If you'd not prefer to see people's heads rather than the TV, set your spread far from the TV. That is even more realistic if the food is something the crowd will most likely hover over. Such food as cheese boards or a fruit platter will make your guests hover as they pick their favorites.
4. Up the Game with Themed Decorations or Servings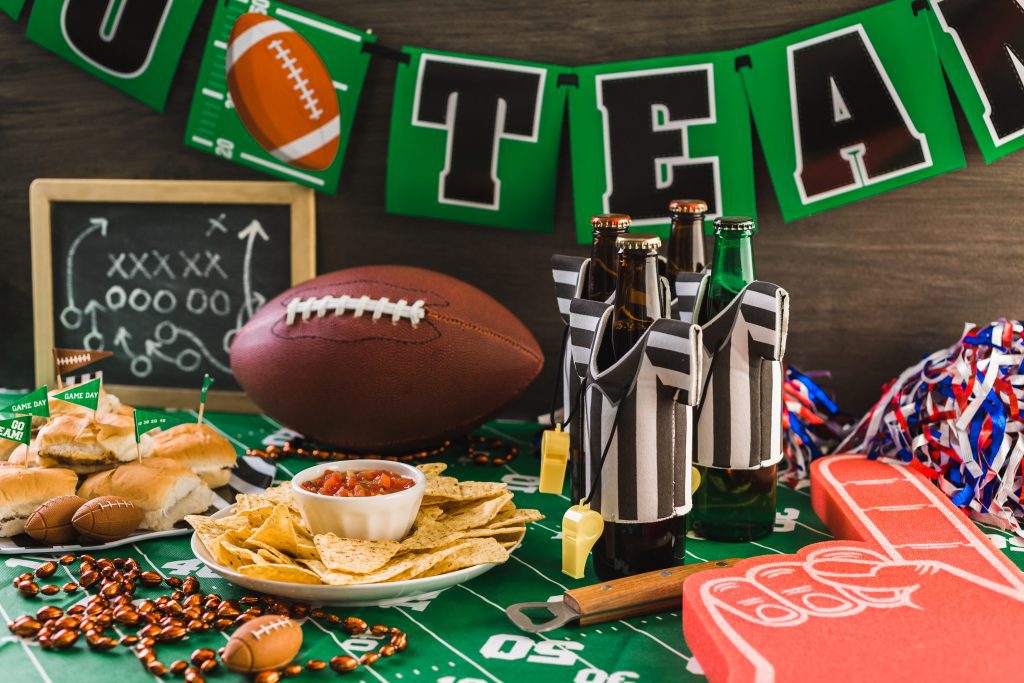 If you're hosting real sports fanatics, getting themed decorations for the game day will do you more good. These can be flowers, banners, or balloons.
You can also go for themed servings and be creative with your spread. You can get decorated cupcakes or a football-field decorated guacamole dip. Make the theme of the team colors, and watch the game day light up.
5. Have Cleaning Preparations in Place
You know how messy it will get from the menu entries. Prepare for the mess by laying out tablecloths or papers for easy cleanup.