45 Pro-Wrestler Relationships That Put The Power In Power Couple
By Aakash M September 13, 2022
---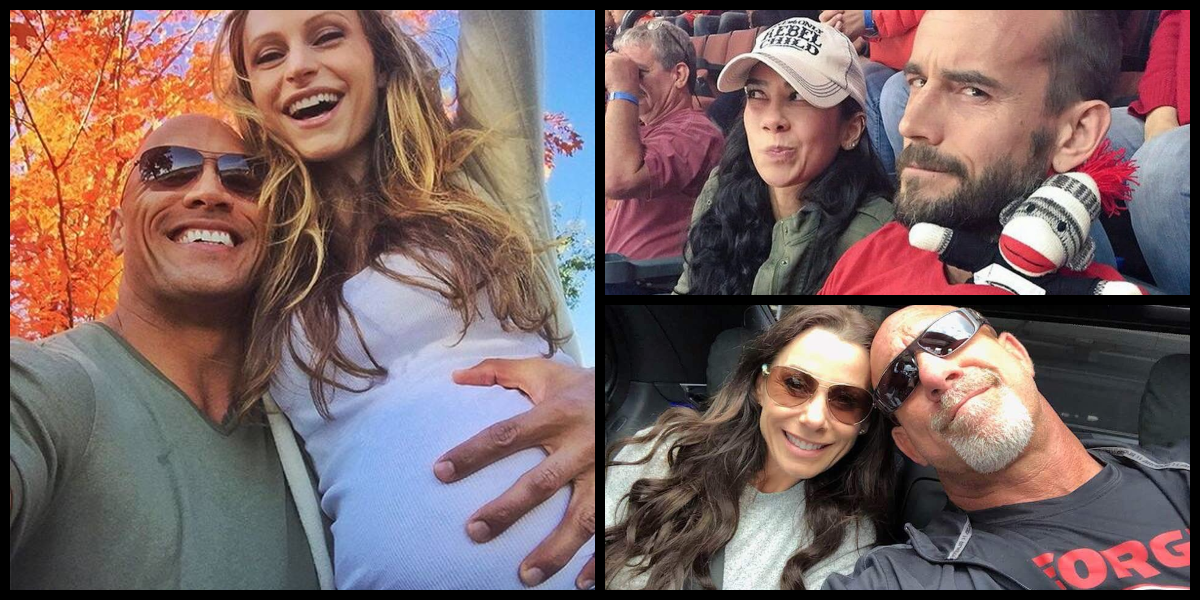 The life of a pro-wrestler comes with a considerable price. They are always on the road, performing in a new city each week. And whenever they step into the ring, they need to stay in their character. Imagine the amount of dedication that requires. We haven't even talked about the physical training that's needed. Since they're always traveling or rehearsing, they have very little free time; they need to utilize that to train hard to look all big and strong. But there are some that have found the perfect work-life balance and are happily in relationships. Although everything in pro-wrestling is scripted, and there's a lot of acting and drama going on, these couples are genuine. So, here are some of the most notable pro-wrestling power couples!
Mike & Maria Kanellis
We are starting off with Mike and Maria Kanellis, and let us tell you, Maria is a busy lady! Not only has she worked as a professional wrestler, but she has also worked as a model, an actress, and a singer!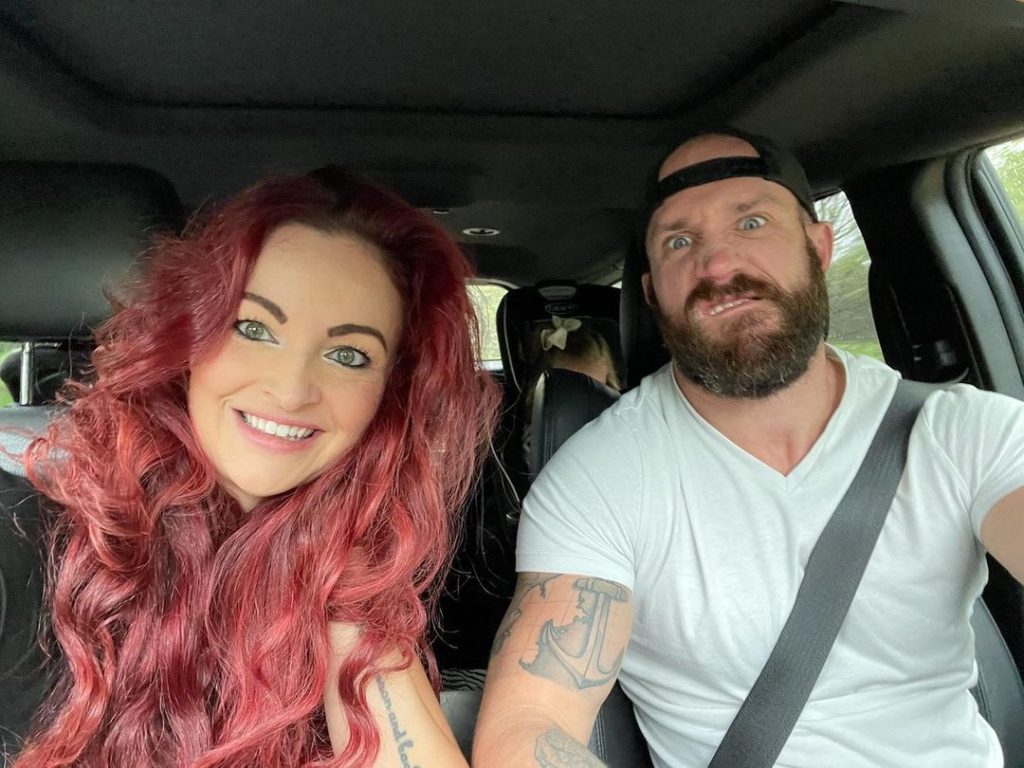 The couple tied the knot in 2014, and as of today, Maria works as Mike's career manager. They had a daughter in 2018, and the couple had their second child, a son, in 2020. This power couple indeed has a really bright future!
Brie Bella & Daniel Bryan
Having one pro-wrestler in the family is amazing, but how about having two of them? That's another level of awesomeness. Every pro-wrestling fan must be knowing the Bella Twins. Also, how could you forget Daniel Bryan? He's the one behind the famous "YES!" chant!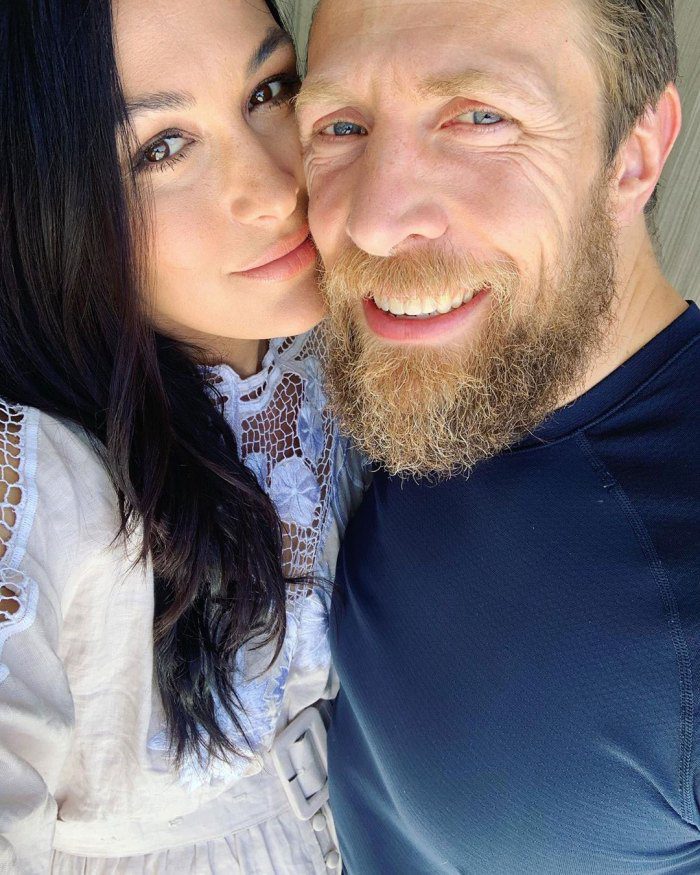 While Daniel Bryan currently wrestles in the AEW brand, Brie announced that she has retired from pro wrestling on an episode of Total Bellas on March 10, 2019. The couple married in 2014, and they have two very cute children.
Crystal Goins & Kane
Until now, the couples have seemed to be quite similar to each other, unlike this one. Kane is one of the most famous wrestlers in WWE, and now, he's Mayor Kane (Mayor of Knox County, Tennessee). He met his wife Crystal when she worked as a counselor in college.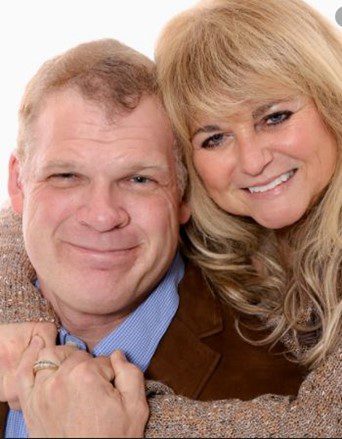 The couple has been married for more than 25 years, and they both also created the Jacobs Agency Allstate Insurance company soon after their marriage. The couple still works together to sell life insurance, which is quite the career change from pro wrestling!
Catalina White & Jake Hager
We seriously don't know who's the more popular person in this couple. There's Jake Hager, who currently wrestles in AEW, though famously known as Jack Swagger while in WWE, and there's Catalina White, a world-famous model who has been the cover face for many magazines.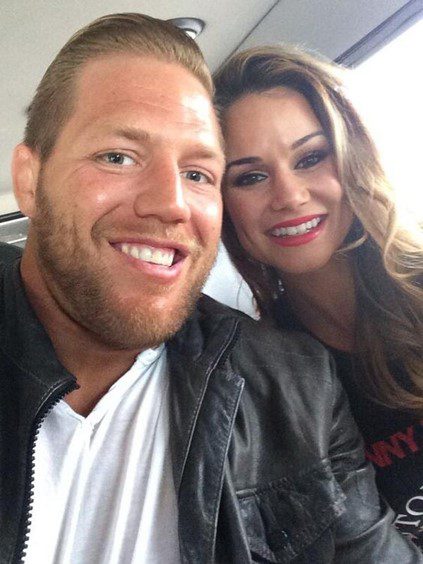 While Jake Hager is still in the pro-wrestling biz, Catalina lives a low-key life, away from all the risqué photos and fame. Almost all of her social media profiles are hidden. Considering that, it looks as if she wants to keep the marriage private.
Michelle McCool & The Undertaker
Those who watched WWE in the 2000s must know Michelle McCool. And even if you aren't familiar with pro wrestling, you've surely heard of The Undertaker. The Undertaker is basically the GOAT. He's the longest-tenured wrestler, with a career spanning 30 years!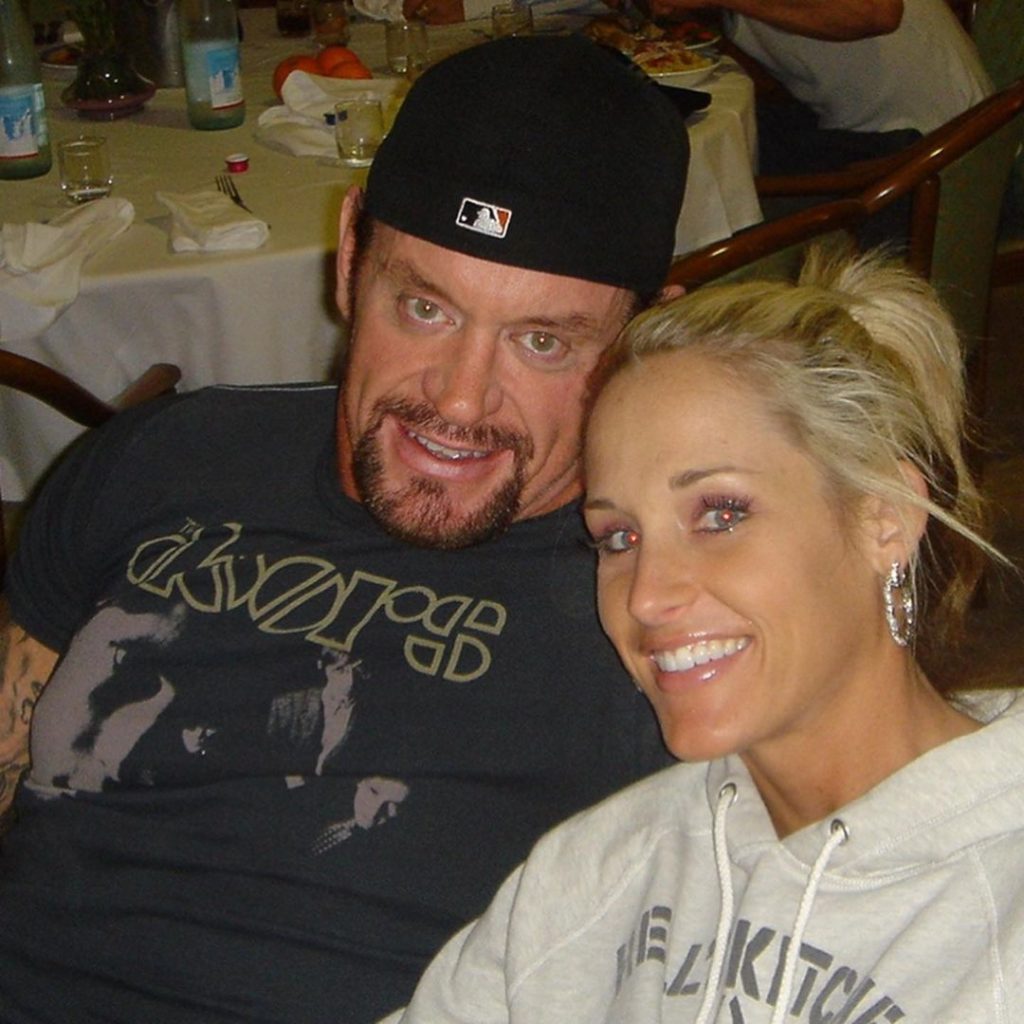 The Undertaker was recently inducted into the WWE Hall Of Fame, and he deserves every bit of appreciation. As for the couple, they married in 2010, and they also have a daughter! The marriage is Michelle's second and Mark's third.
Sharmell Huffman & Booker T.
Let's take a look at another famous pro-wrestling power couple. Well, sort of. Sharmell isn't a pro-wrestler. She was a wrestling manager, and that's where she met Booker T, one of the WWE's best. Sharmell was recently inducted into the WWE Hall of Fame.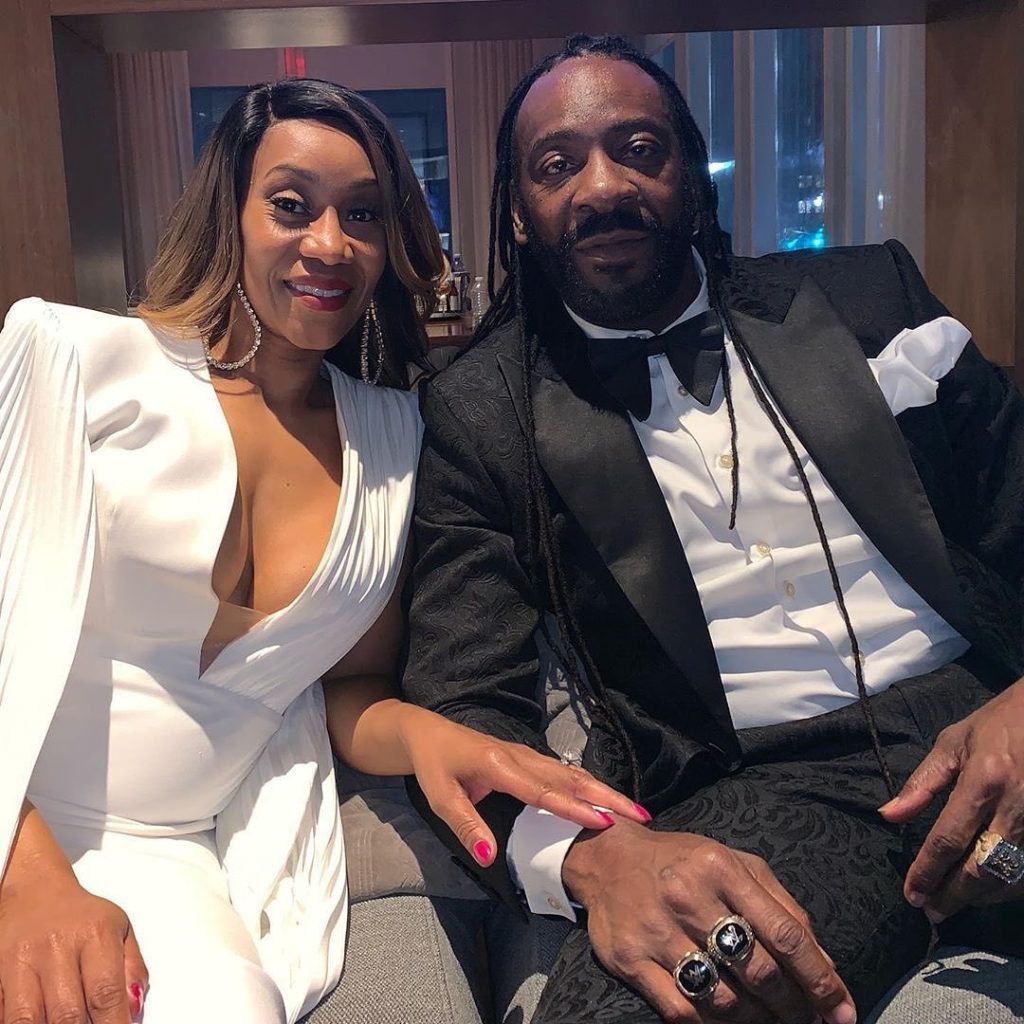 The couple met through WCW, and they married in 2005. Five years after that, in 2010, they had twins. They quit wrestling and became clergy members (self-ordained), but Booker T still works as a commentator and pre-show panelist for the WWE.
Bess Katramados & Big Show
Well, we all know him as The Big Show, but that's obviously not his name. His name is Paul Wight, and he's one of WWE's best wrestlers, although he now wrestles for AEW. Paul married Bess in 2002, and it was his second marriage. They have been married for almost 20 years!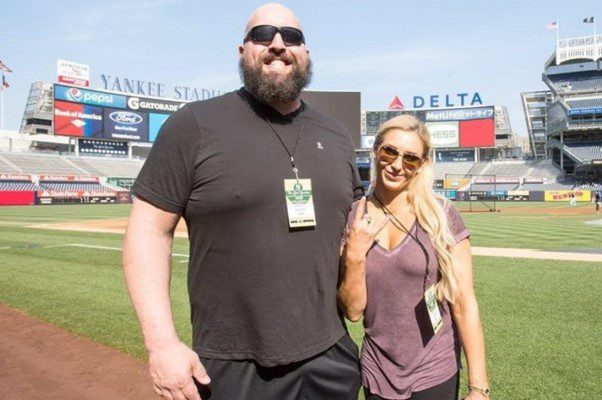 While Show found his fame in pro wrestling, Bess found her fame as a model. She looks tiny while standing next to Paul, right? She isn't. Bess is pretty tall at 5″ 8! Well, you could guess from his in-ring name that The Big Show is tall. He reaches a little over 7 feet tall!
Cody & Brandi Rhodes
Here is another power couple with their own standing in the ring. Cody Rhodes is a second-generation pro-wrestler. He's the son of the great pro-wrestler, Dusty Rhodes. Brandi Rhodes is a pro-wrestler, a ring announcer, a model, a TV personality who works on many TV networks, and many other things!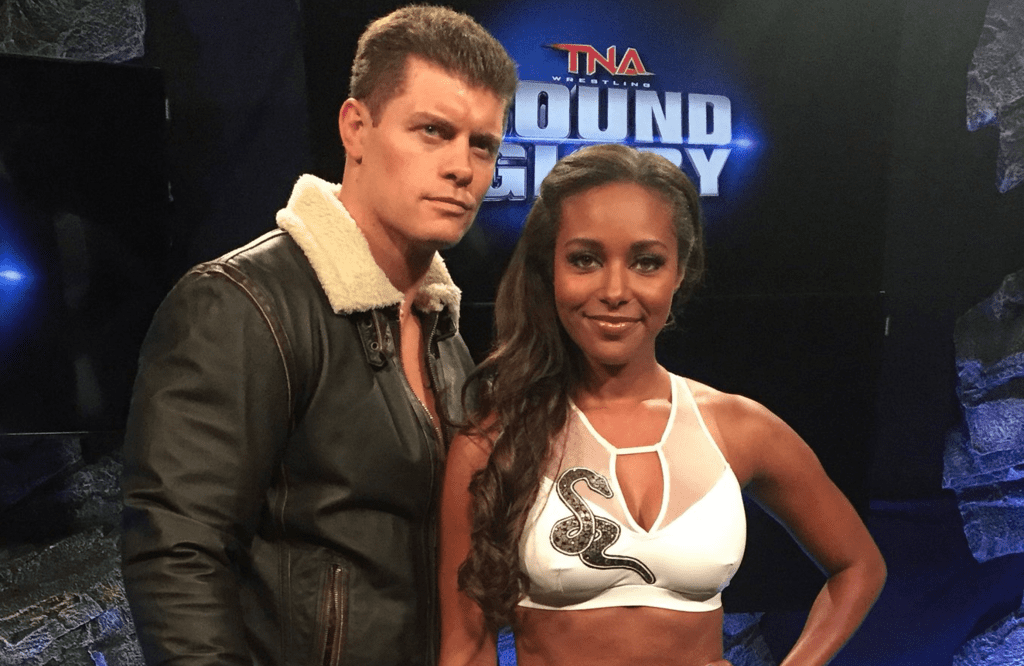 Cody and Brandi Rhodes had their first child together in 2021, a daughter named Liberty Iris Rhodes. We wish the happy family all the best! Cody Rhodes recently returned to WWE after being absent for six years and working with AEW.
Jessica Lockhart & Chris Jericho
If anybody asks you about relationship goals, you should tell them about this couple. They have been married for well over 21 years and just look at this picture. The couple radiates happiness! Chris is one of the all-time greats of wrestling, although Jessica doesn't work in the same field.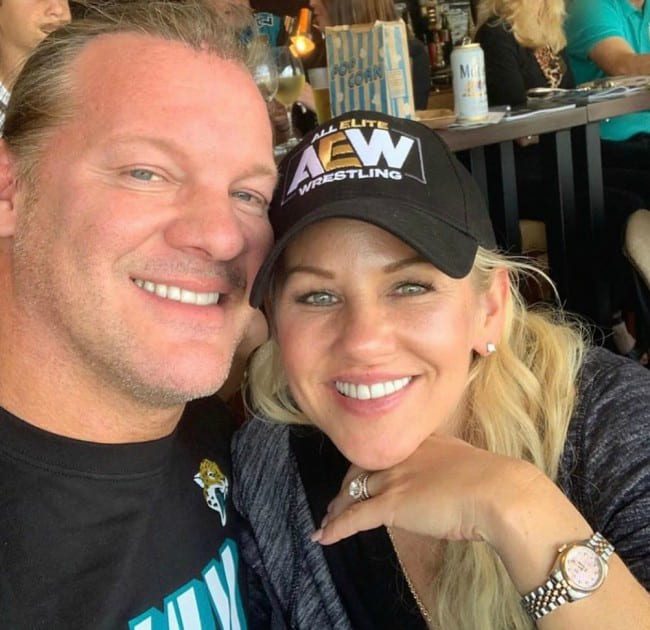 The couple recently renewed their vows together! That shows how strong their marriage is. The couple has three kids, and Jessica chose to raise her children away from the eyes of the media. We must say that it's a really good decision.
Windham & Samantha Rotunda
Windham and Samantha Rotunda were high school sweethearts who married in 2012 and remained together till 2017. Unfortunately, the couple got a divorce in 2017 after Samantha found out about Windham's affair with JoJo, a ring announcer, who he is still currently dating.
Samantha is a real estate agent, while Windham is a pro-wrestler although he was recently released by WWE. Let us tell you that the fans weren't happy at all with this decision since they loved watching Windham perform in the ring.
AJ Lee & CM Punk
After looking at all these photos, we have a quote for you, which is "A couple that wrestles together is a couple that stays together." AJ Lee and CM Punk are both big-time professional wrestlers, and they have been married to each other for over five years.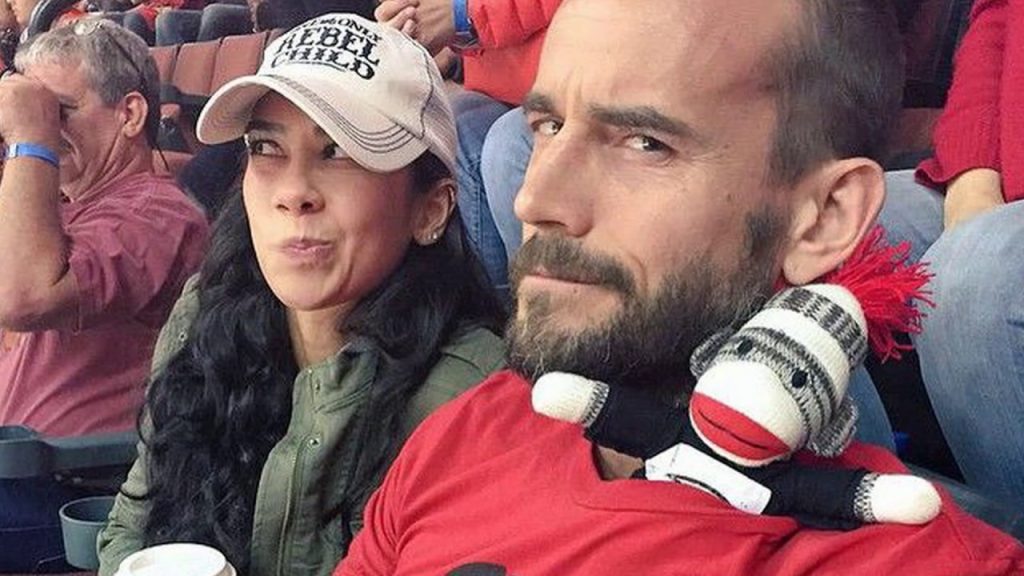 AJ retired from pro wrestling in 2015 and CM Punk, one of the best pro wrestlers in WWE, abruptly left the company in 2014. He was gone for seven years, but returned in 2021, but in AEW. Fans welcomed his return, which you can watch on YouTube!
Christian Cage & Denise Hartmann
Here is a wholesome image of another long-lasting pro-wrestling couple! Christian Cage and Denise Hartmann tied the knot back in 2001. The couple resides in Tampa, Florida. Christian Cage is famously known as Christian, which was his in-ring name while working for the WWE.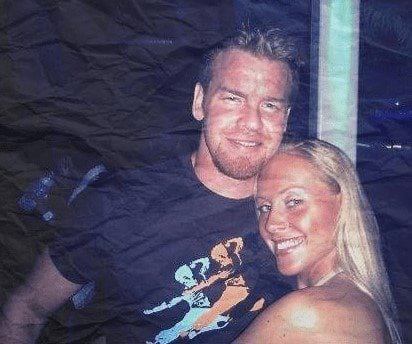 Christian Cage now wrestles for AEW, while Denise works as a model. The couple met when Cage was walking down the streets of London. He saw Denise and fell in love! The moment he saw her, he immediately started talking to her, and the rest, as you can see, is history.
Natalya Neidhart & Tyson Kidd
Natalya Neidhart is a multiple-time WWE women's champion, and Tyson Kidd is a retired professional wrestler who was a big thing during the time he wrestled. Tyson currently works with WWE as a producer, while Natalya still wrestles in the WWE.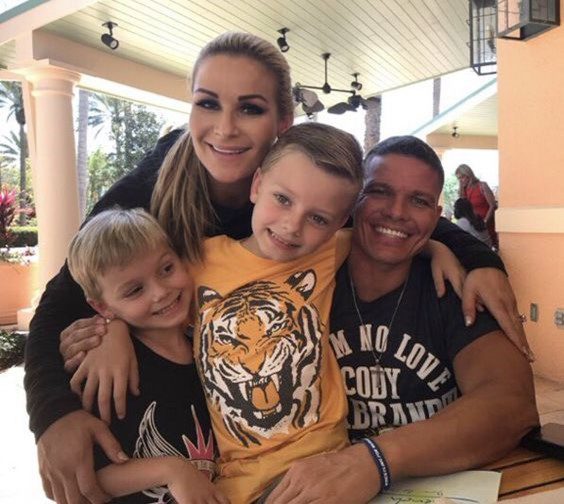 Natalya, who is also a journalist, is a third-gen wrestler from the Hart wrestling family! The couple got together back in 2001 and have been together ever since! You can also catch the couple on Total Divas. The couple is so cute!
Rebecca Curci & Shawn Michaels
This couple's story is like a fairy tale. Shawn Michaels needs no introduction; he's also one of the all-time pro-wrestling greats. Rebecca was a dancer for the Nitro Girls, a team that entertained the audience during commercials in the WCW.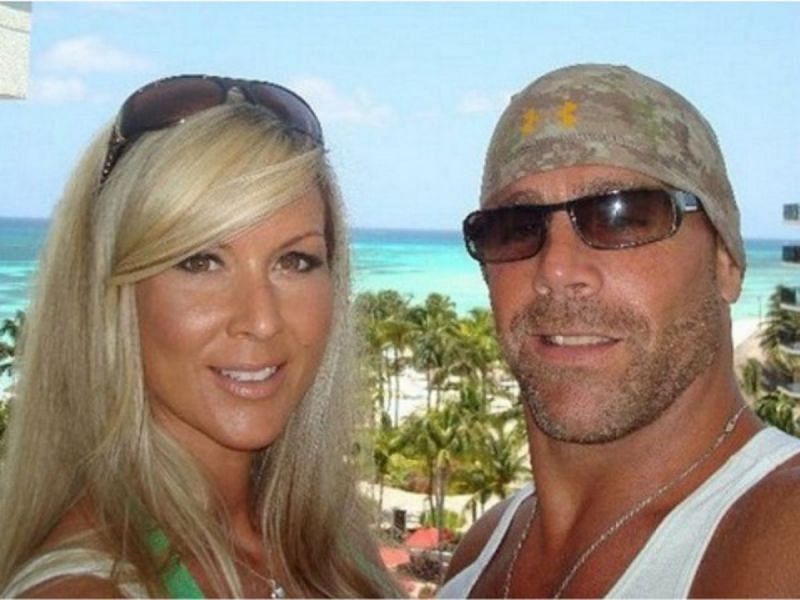 The two began seeing each other, and, spoilers, they married back in 1999 in Las Vegas. Here's what's funny about their wedding. There was only one other guy at the wedding. Any guesses? The other guy was an Elvis impersonator!
Triple H. & Stephanie McMahon
Ladies and gentlemen, you are looking at the ultimate power couple of the pro-wrestling world. On the left is Stephanie McMahon, the daughter of Vince McMahon. Vince is the reason why the WWE is the WWE today. Stephanie started out as a wrestler, but today she's the CBO of the WWE.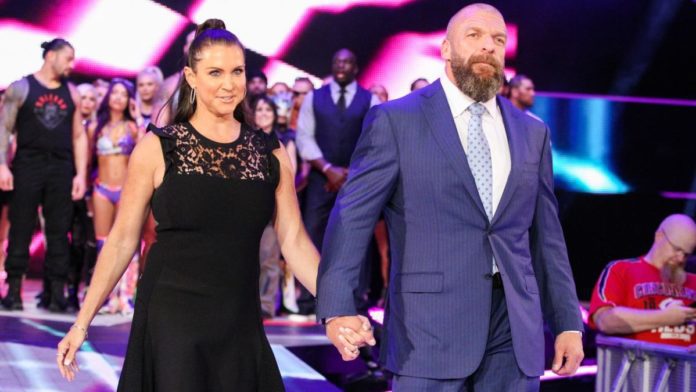 Triple H is one of the best wrestlers of all time. He's the WWE's COO, and he recently announced his retirement. A lot of power here, right? The couple's relationship started as an on-screen plot, but later, it bloomed into a real one. They have been together since 2000, and they have three daughters.
Kevin Owens & Karina Lamer
Kevin's first language isn't English, but that doesn't stop him from main-eventing pro-wrestling events. He is in the prime of his career, and let us tell you, he's doing really great. Kevin started out early at the age of 16, and he started speaking English because he watched WWE.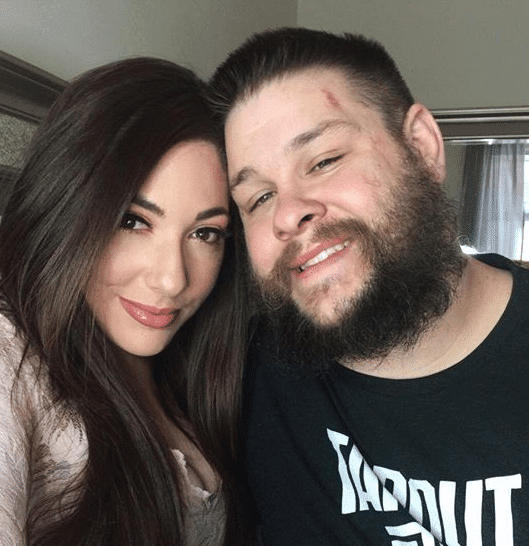 Unlike Owens, Karina Lamar is nowhere related to the pro-wrestling world. Well, of course, she's married to Owens, but nothing other than that. Maybe that's why the couple got along so well! They have been married since 2018, and they are a really cute pair!
Sarath Ton and Sasha Banks
This story, unlike some others on this list, doesn't start happily. Sarath was working with the WWE in 2012, but he had to quit in 2015 because of a serious injury. Sarath still works for the same company as a costume designer.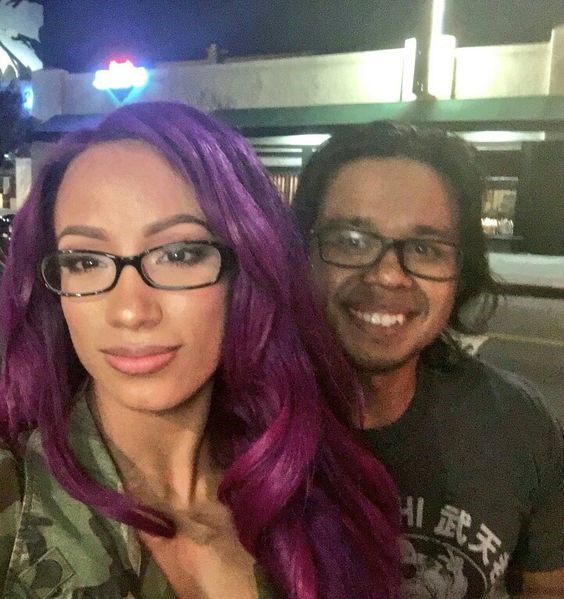 But, his wife Sasha Banks carried on, and today, she's one of the best and most accomplished wrestlers in the women's division of the WWE. She's famously known as "The Boss!" As a separate, but cool, piece of trivia, did you know that she's the cousin of Snoop Dogg?
John Cena & Shay Shariatzadeh
Who doesn't know John Cena? Well, the bigger question is can you see him? We sure can. Cena's a legend, and his wife is just as much a legend as he is. According to Cena, it was love at first sight. The couple met and married each other after only a year!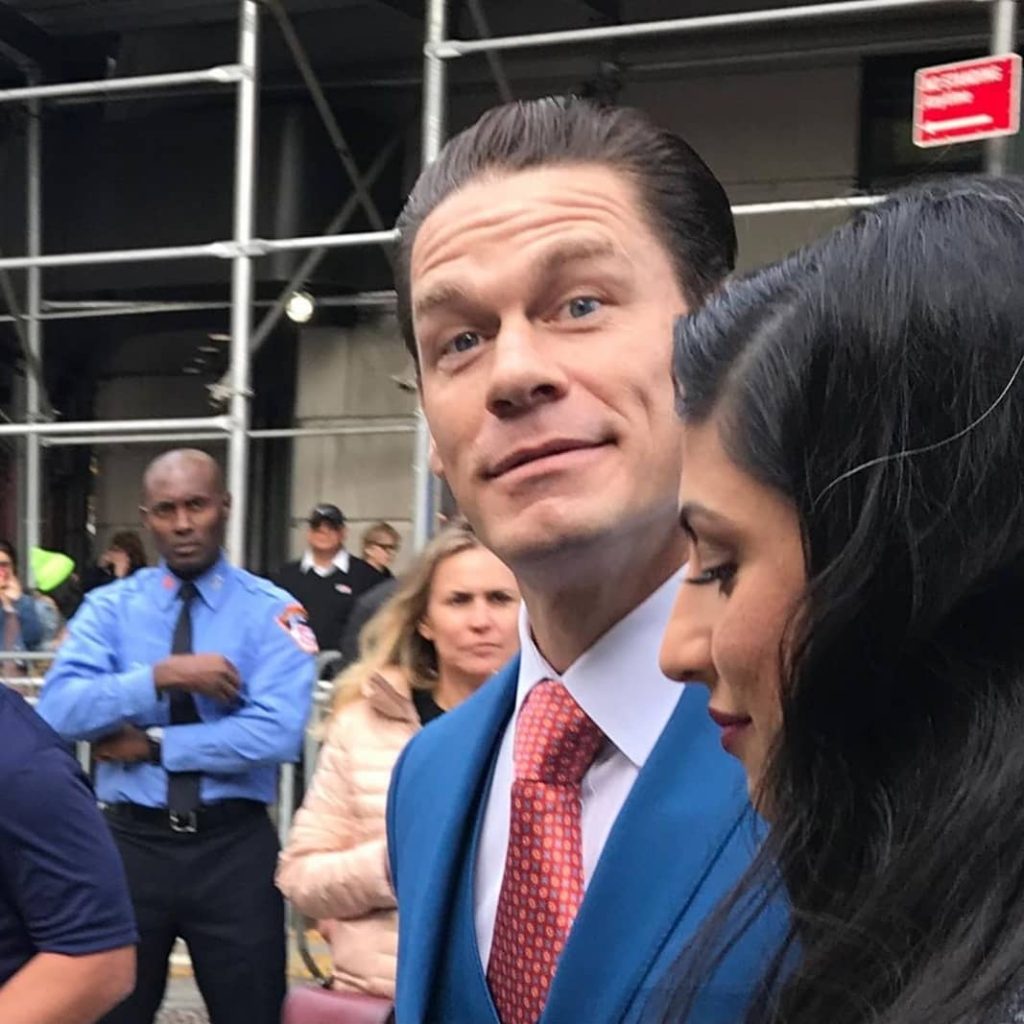 Cena started out as a pro-wrestler, but we all know that he's also made it pretty big in Hollywood. Cena's a really kind human being. Shay is in the engineering industry, which is nowhere related to pro wrestling. Yet, they're really happy with each other!
The Miz and Maryse Ouellet
We have seen many couples who often choose to keep their relationship and married lives away from the spotlight. But, this couple isn't one of them. Miz and Maryse have been married since 2014, and the couple has been pretty public about their relationship.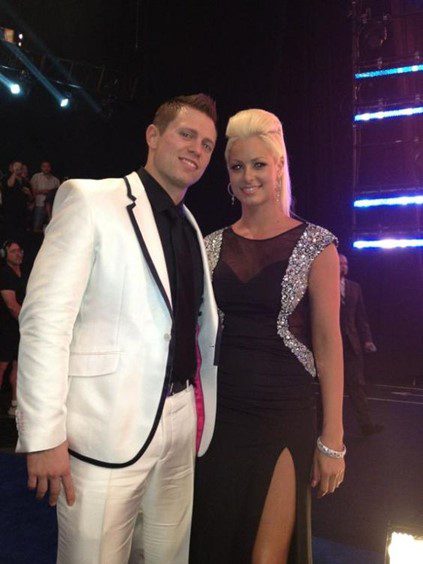 Although both are still signed to WWE, Maryse has been working outside of the WWE in the reality show Miz & Mrs, also as the co-producer. Miz, on the other hand, is currently wrestling, but he has also been a part of a dance show recently. What an incredible couple!
Lauren Hashian & The Rock
Pro-wrestlers and everybody in the business have really worked hard to take their brands to their current position, but if there's one guy who has taken pro-wrestling to new heights, he's The Rock. Dwayne Johnson has paved the way for other wrestlers to make it big in Hollywood.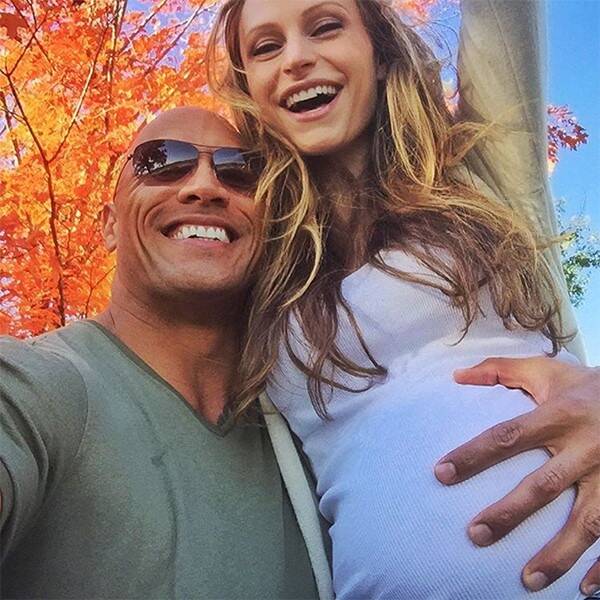 There's no way we could not talk about Dwayne while talking about pro-wrestlers. He is one of the biggest box office hits in Hollywood, and he was one of the best pro-wrestlers as well. He started dating Lauren back in 2006, and they have tied the knot quite recently, in 2019.
Sarah Jade & Dave Bautista
Dave Bautista is also a pro-wrestler turned big-time Hollywood actor. He married Sarah Jade in 2014, and we must tell you that it looked as if this match was made in heaven. Sadly, the couple got a divorce in 2019 for reasons that they didn't disclose.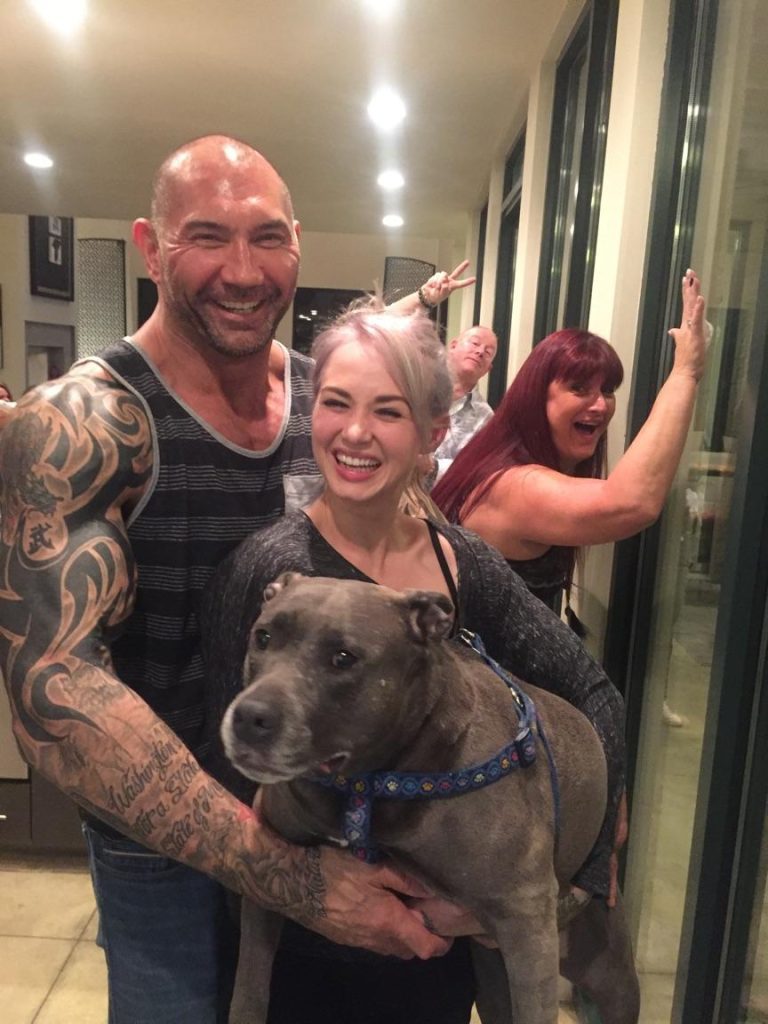 Sarah currently works as a professional pole dancer, and her relationship status is currently with a new man. However, we aren't aware of Bautista's current relationship status since there's no word about it. Either way, we wish both of them good luck.
Jeff Hardy & Beth Britt
If we had to describe this relationship in a quote, we'd say, "The right place at the right time." These two met by coincidence. In fact, a really huge coincidence. Can you guess how it happened? Well, they both met while partying at a nightclub!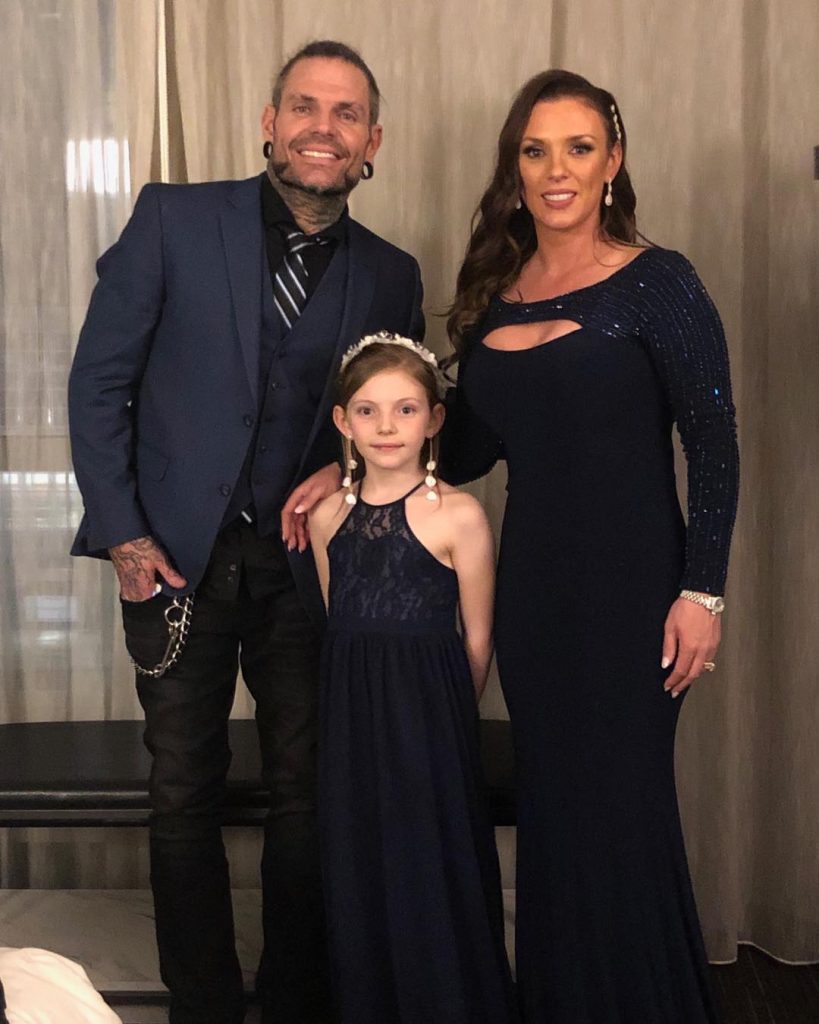 The couple tied the knot in 2011, and they have two kids, who have really helped be a positive influence on Jeff Hardy's life since they helped him battle many of his demons. We hope the couple stays together forever!
AJ Styles and Wendy Jones
If you'd ask us to describe this relationship in a quote, we have an answer for that as well. We would say, "Opposites attract." That quote fits perfectly for the 20 year old relationship between AJ Styles and Wendy Jones.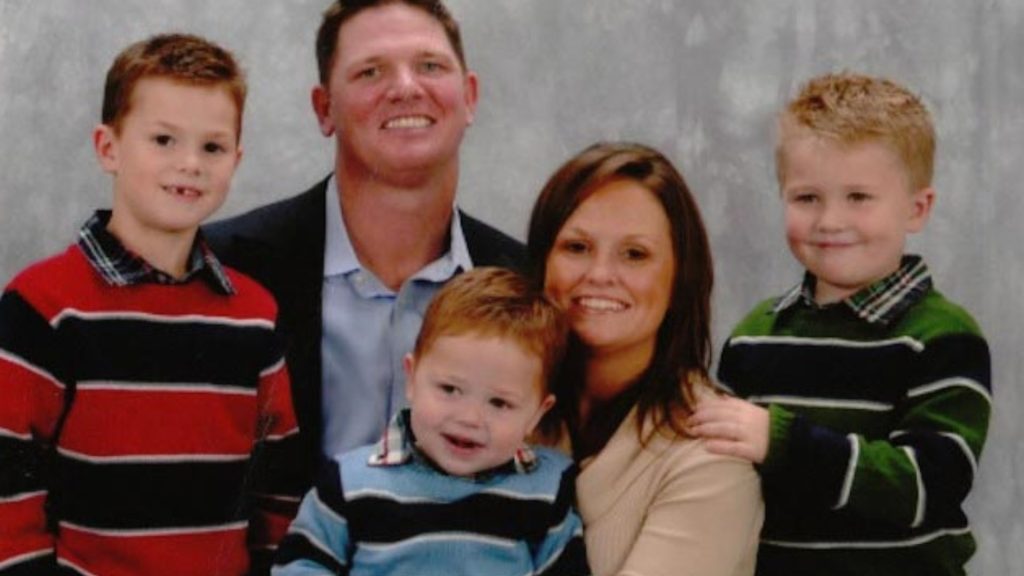 AJ Styles, as you all know, is a big-time pro-wrestler, while Wendy Jones, his wife, is a high school teacher! The couple married in 2000 and have a daughter and three sons. We can only say that the children have some great role models as their parents.
Johnny Gargano & Candice LeRae
Candice LeRae, unlike many women in the stories earlier, had been working as a pro-wrestler before Johnny Gargano, her then-future husband, joined pro wrestling. Candice had been a part of the WWE since 2002, while Johnny joined years later in 2005.
Well, that doesn't mean Johnny is by any means less committed than Candice because although he joined the WWE after Candice, he had been wrestling since he was 8! This couple has a lot of similarities! They're really very wholesome.
Kevin Nash & Tamara McMichael
We've seen so many stories till now, but honestly, this one just seems too good to even be true. Tamara McMichael and Kevin Nash met back in 1988. In 2000, the couple split. It looked like they were over for good…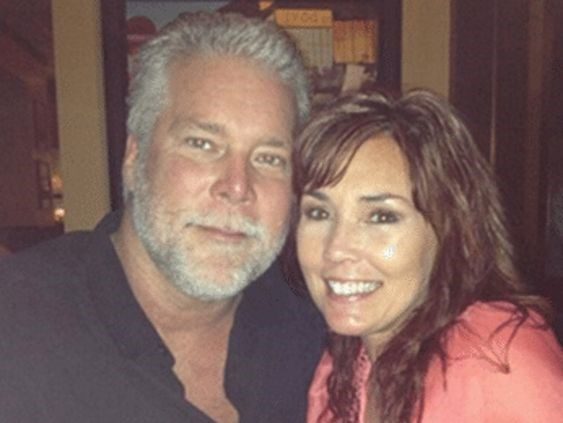 Instead, the couple gave things a second chance, and guess what! They lived happily ever after! While Tamara is a successful realtor, Kevin Nash, famously known by his in-ring name "Diesel," was one of the best pro-wrestlers in his prime.
Shane McMahon & Marissa Mazzola
Earlier, we saw Stephanie McMahon. Now, we're looking at her brother Shane McMahon, who also started out as a wrestler in the WWE, but later turned out to be a producer. According to reports, he isn't a part of the WWE anymore.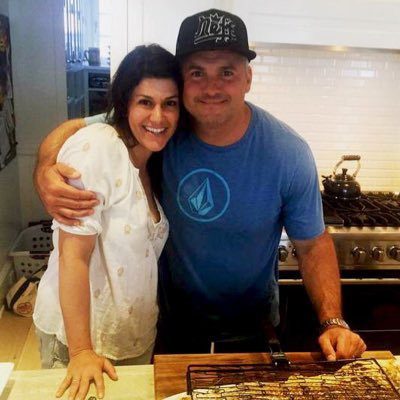 That's that, but his wife Marissa is different! She worked as a host in the WWE. Later, she branched out. Although she isn't a pro-wrestler, the two are a perfect match. The couple married in 1996 and have remained together all of these years!
Wanda Ferraton & Bill Goldberg
Let us just start by saying that Bill Goldberg, in his prime, was undefeated. Wanda Ferraton and Bill Goldberg have a cute love story. The couple met while shooting for a movie together. The movie was Santa Slay!, a Christmas comedy-horror movie.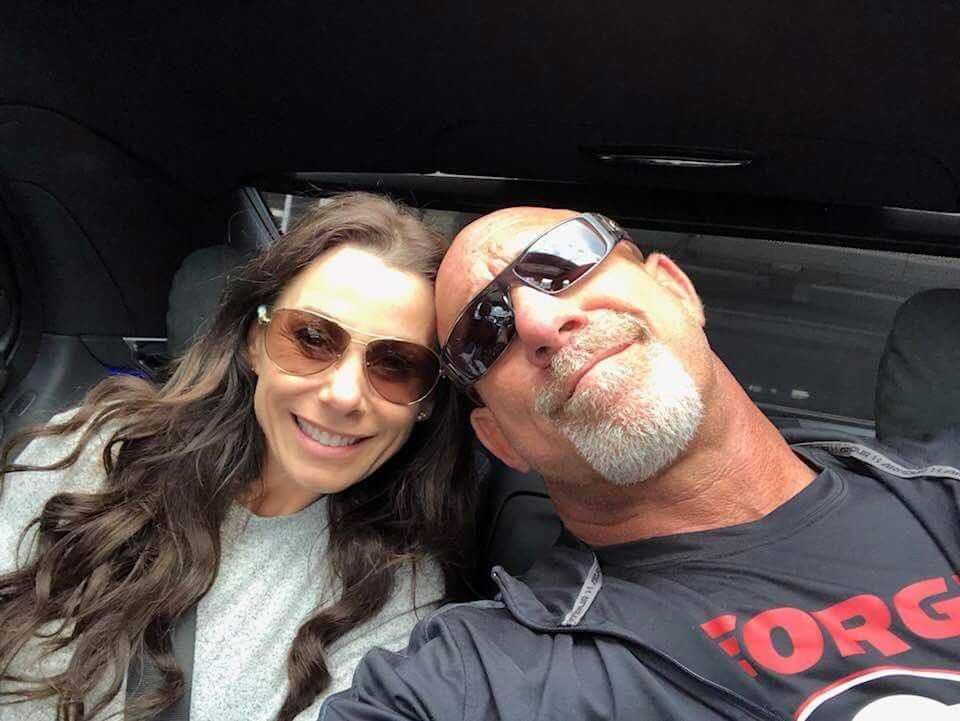 When the couple first met, Ferraton was working as a stunt double. Ferraton and Goldberg tied the knot in 2005, and they currently reside in Boerne, Texas, with their son, Gage Goldberg, who recently appeared on WWE with his father! That's a really unique love story, and the magic still exists today!
Charlie Haas and Jackie Gayda
This couple took the whole "keep it between the family" thing seriously, keeping their personal lives to themselves. The couple got married in 2005 and have four children together. Come to think of that, that number is enough for a tag-team match! We're just kidding. Take a look at this image.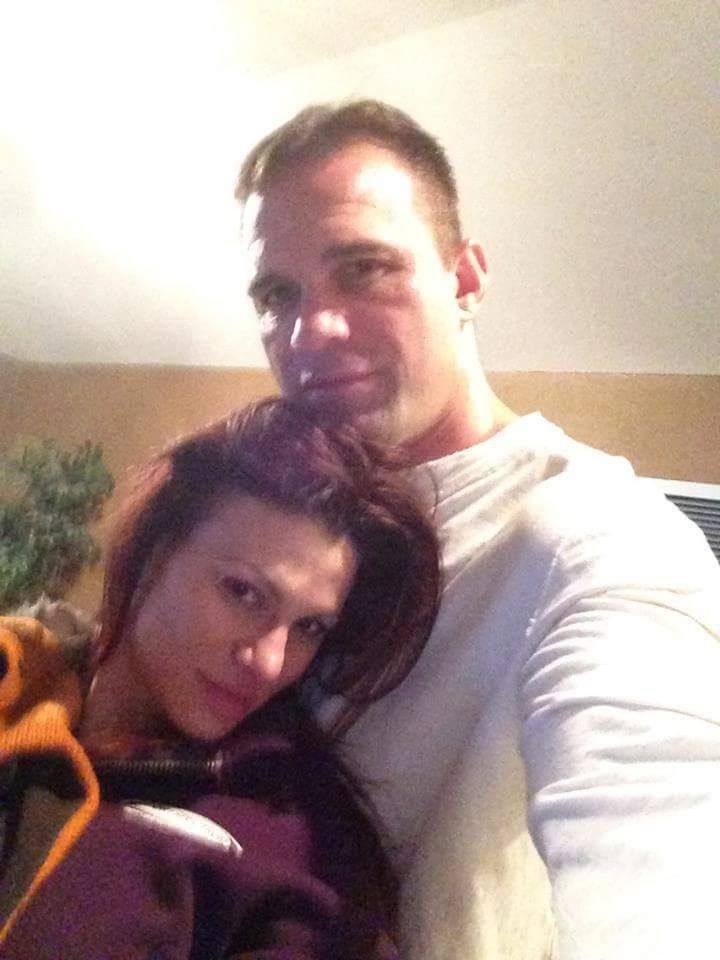 The couple also opened their shop that goes by the name of "Custom Muscle Nutrition and Smoothie Shop." Both of them are keen athletes and promote a healthy lifestyle. Charlie Haas was in WWE for nine years, and Jackie is best known for her time in WWE and TNA.
Rebecca Quin & Seth Rollins
Rebecca Quin, famously known as Becky Lynch or "The Man," is one of the best wrestlers in the women's division, and her husband Colby Daniel Lopez, famously known as Seth Rollins, is one of the most successful wrestlers in WWE's men's division.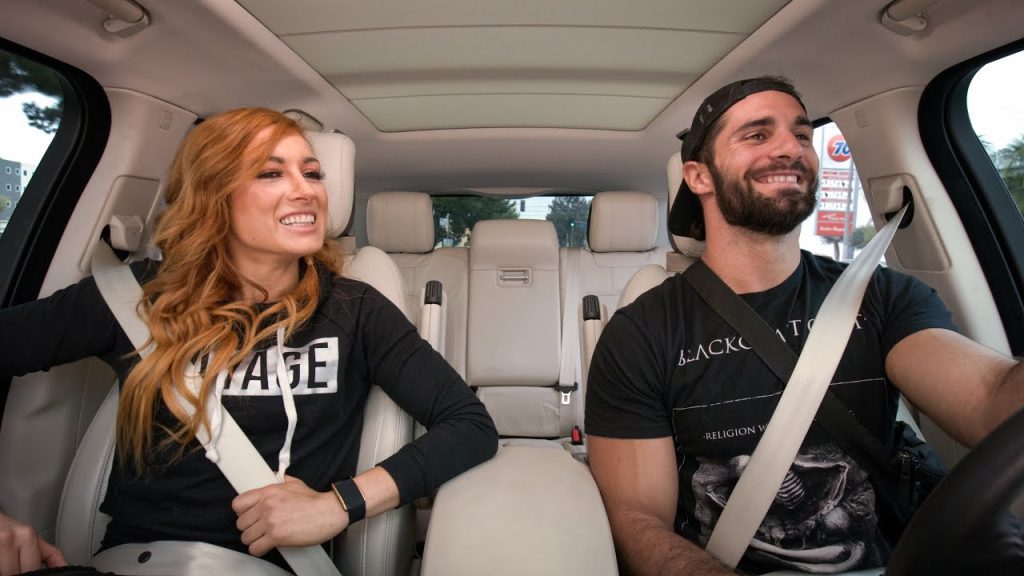 The couple started dating in 2019, and that took them to a whole other level of fame! They tied the knot in 2021, and they also have a cute little daughter who was recently born! Her name is Roux. We couldn't be happier for them!
Stephanie Washington & Bret Hart
Bret Hart and Stephanie Washington are living proof that love has no limits and no boundaries. For starters, they have a nearly 30-year age gap. As for their relationship, they first met in 2000 but didn't get married until 2010.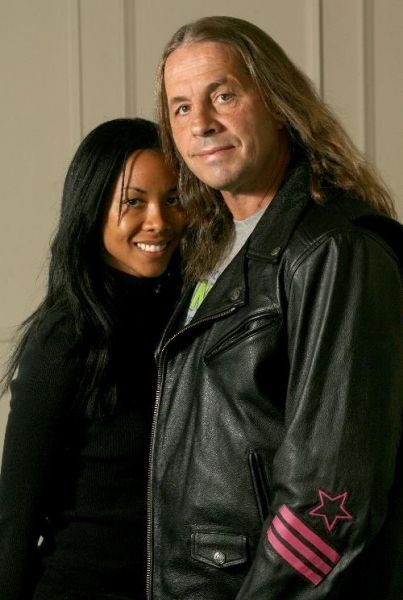 Sadly, the couple has faced a lot of trolling on the Internet because of their age gap. But, they're still going strong to this very day. Stephanie Washington is a homemaker, and Bret Hart is a retired pro-wrestler widely regarded as one of the best in the business.
Sting & Sabine Glenn
Sting is a wrestling icon; his pro-wrestling debut was back in 1985. With a career spanning 37 years, it's no wonder he's famous. He was in a 24-year long marriage with his first wife, but that ended in a divorce.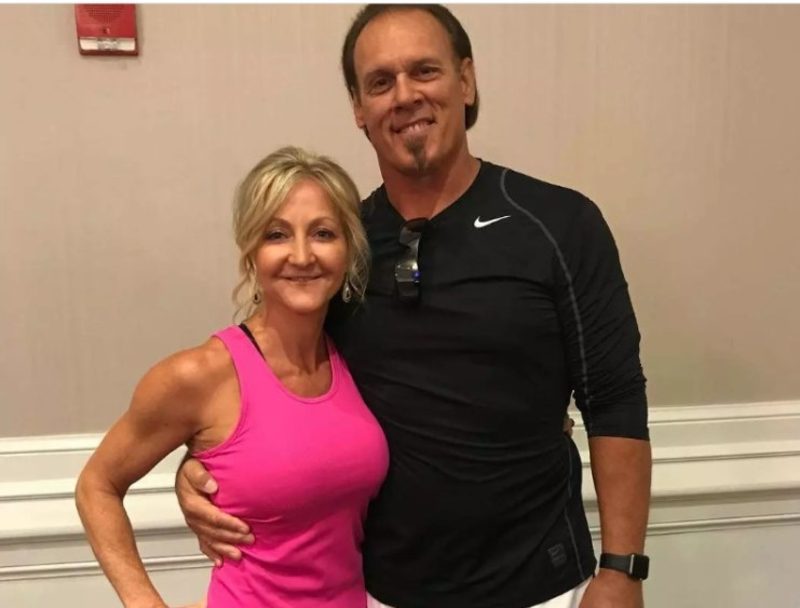 Sting then married Sabine Glenn in 2015, and they've been living happily ever since! Sabine has had a positive influence on Sting's life since their union has turned him to take the straight-and-narrow path in life. Sting is a WWE Hall of Famer, and he's currently wrestling in AEW.
Braun Strowman & Kamilla Kaine
Compared to all the other stories we've read, not a lot of information is available about Braun Strowman's relationship with Kamilia Kane, his girlfriend. We do know that it had been going really well! They had been together since 2014, but things came to an end.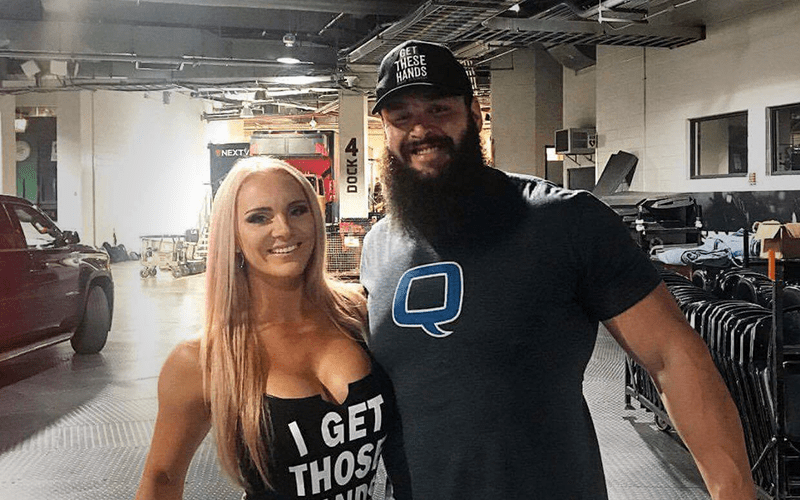 The reason for their split is unknown. After their parting, Kamilia has been engaged to fellow pro-wrestler Tom Latimer, while Braun Strowman has been dating Victoria Gonzalez, who has been wrestling in NXT (developmental brand for WWE's two main brands) under the ring-name Raquel Gonzalez.
Randy Orton & Kimberly Kessler
Kimberly Kessler has been watching pro wrestling since she was a child. It looks like her dreams came true when she met third-gen pro-wrestling legend, Randy Orton! The couple met at a WWE event. They married in 2015 and have since had a daughter together.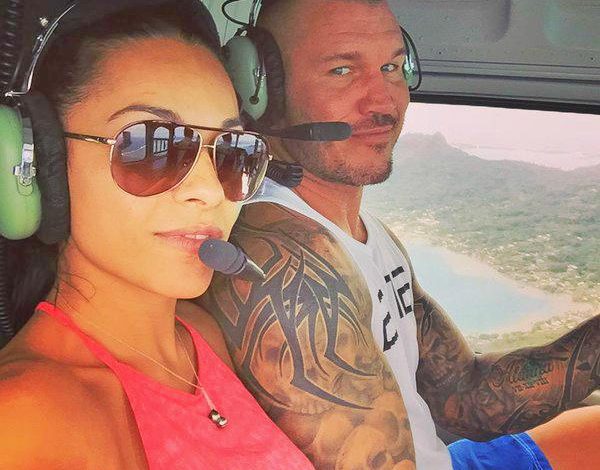 Did you know that Randy Orton holds two records? One of them for being the youngest WWE World Heavyweight Champion of all time, and the other one is to have wrestled the most Pay-Per-View matches in WWE history! The second one is recent and was previously held by Kane.
John Morrison & Taya Valkyrie
Getting married after only a year of being together seems to be quite a difficult decision for many of us, but that's not the case for John Morrison and Taya Valkyrie. The couple, both having been in the pro-wrestling biz for a long time, tied the knot in 2018.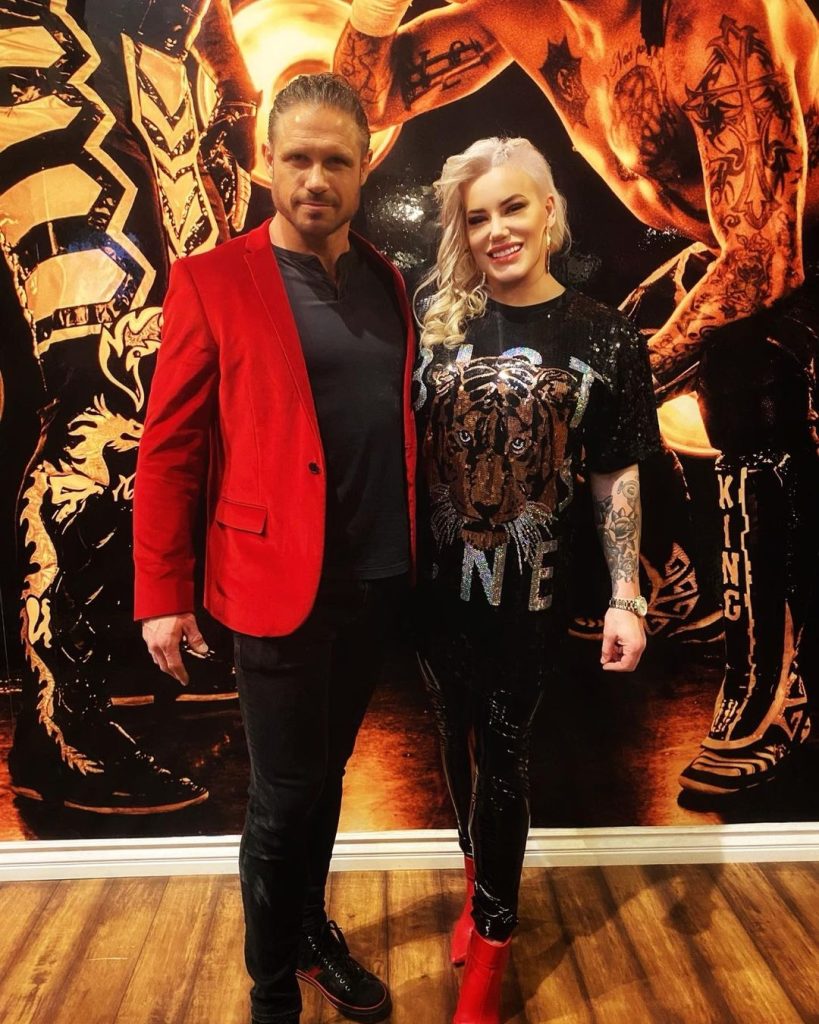 Taya has been into gymnastics and ballet since she was only four! If someone asks us about commitment, we now know the perfect example to describe that. Eventually, she found her way into pro wrestling, where she met the love of her life, John Morrison.
Roman Reigns & Galina Becker
Galina Becker worked as a model and fitness trainer. Roman Reigns is one of the most dominant wrestlers of all time and is one of the longest-reigning champions of all time in professional wrestling. He calls himself the GOAT, and we agree with him!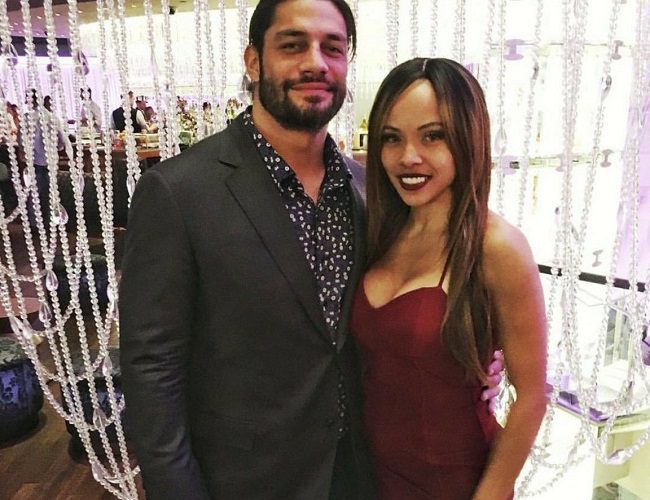 The couple met in college while studying for a major in Management and eventually fell in love. Roman and Galina have been married for eight years straight, and they have five children together, including two sets of twins. What are the odds?
Chelsea Green & Matt Cardona
Chelsea only stepped in the ring in 2016. On the other hand, Matt has been a pro-wrestler since 2004. He's best known for his 15-year run in WWE as Zack Ryder. After leaving WWE, he switched many brands, and now he's wrestling for the NWA (National Wrestling Alliance).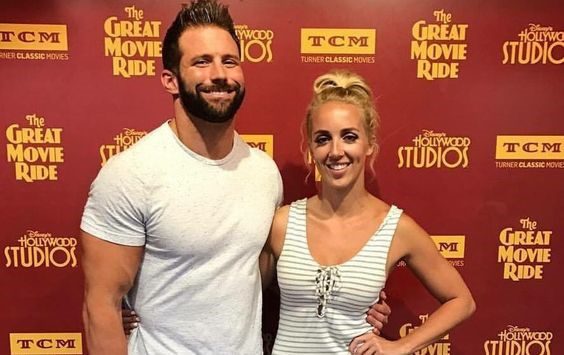 The couple started dating in 2017 and announced their engagement a couple of years after that. They were going to marry soon, but sadly, they had to postpone their wedding because of COVID-19. But, the couple got married this year!
Colette and Mick Foley
Here is a really heart-warming story. Wrestling legend Mick Foley and Colette Foley have been married since 1992, and they have lived happily ever after. The relationship is really a match made in heaven. Have a look at this image.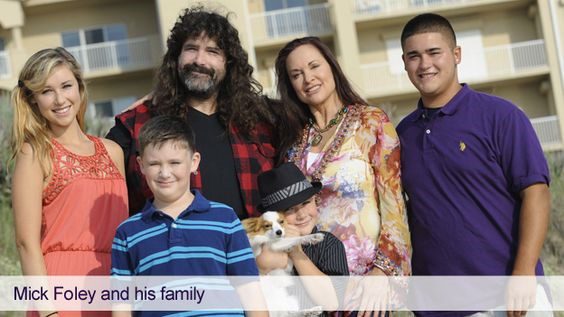 The couple has four children together, and one of them is a 30-year-old pro-wrestler! Colette is an actress, while Mick is a retired pro-wrestler. The couple has also made numerous appearances on reality TV shows, such as Celebrity Wife Swap.
Jennifer McDaniel & Hulk Hogan
Hulk Hogan is, without a shadow of a doubt, the most recognized wrestling star and also the most popular one from the '80s. Hulk Hogan is a big guy, and guess what, his wife Jennifer McDaniel is no shortie, either.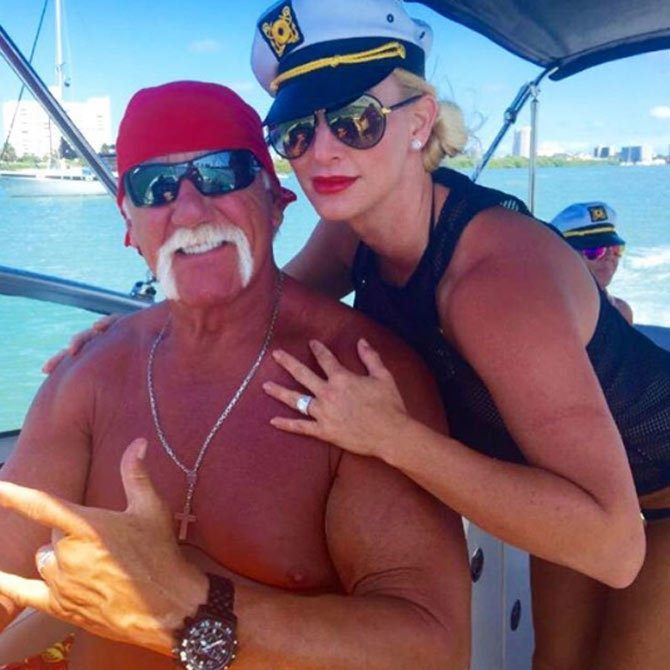 Jennifer McDaniel is a make-up artist who is 6 feet 5 inches tall! Isn't that amazing! The couple, who had a distinctive 20-year age gap between them, married in 2010. Sadly, the couple split in 2021, and we wish both of them good luck!
Meredith Whitney & John Layfield
Even before Meredith married John Layfield, better known as JBL, she was a successful businesswoman. In fact, she's also known as "The Oracle of Wall Street" because of her stock market prediction skills. Her skills have made her a highly influential businesswoman.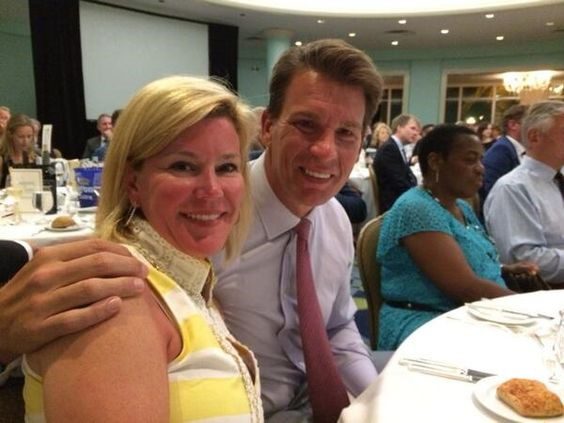 JBL is a pro-wrestler, football player, TV personality, and businessman, and he was inducted into the WWE Hall of Fame in 2021. The couple has been married since 2005. It is JBL's second marriage, while it is Meredith's first marriage.
Giovanna Yannotti & Kurt Angle
Let's have a look at another superstar power couple. Giovanna Yannoti is a model, actor, and stuntwoman. Kurt Angle is a wrestling legend and an Olympic gold medalist! As far as we know, he's the only one that has claimed those dual titles.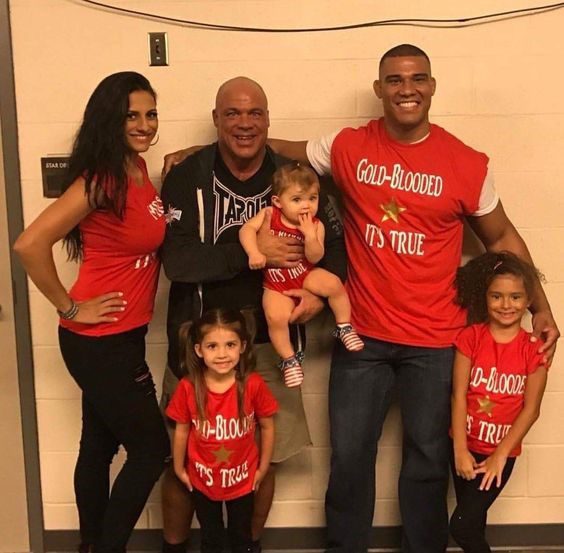 The couple met while filming together and they married in 2012. They have four children together, one of whom is adopted from Bulgaria. All of it just shows the amount of love these two have in their hearts for each other!
Matt Hardy & Reby Sky
Earlier, we read about Jeff Hardy and his amazing story. This time, it's Matt Hardy, Jeff's brother. Both of them have had a lot of success as pro-wrestlers. They are known as The Hardy Brothers, one of the best tag teams of all time. Matt met Reby while he worked as her trainer.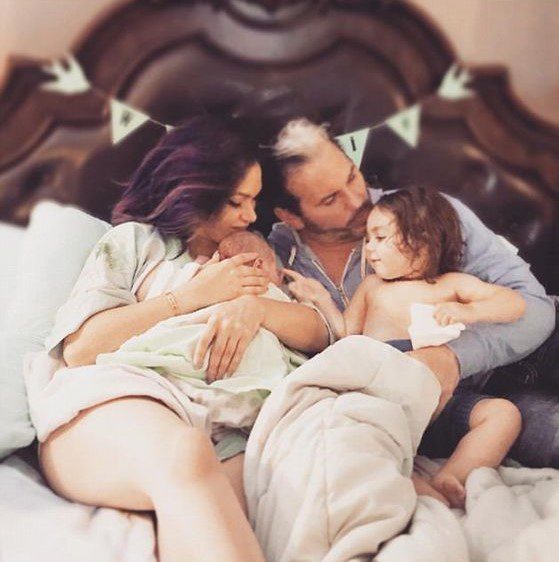 The couple ended up marrying in 2013. Matt Hardy currently wrestles in AEW, while Reby Sky is a pro wrestler who appeared many times in TNA and WWE. She's also a model. You can catch Reby in many TV shows like Boarding Pass and True Life.
Edge & Beth Phoenix
After looking at so many of these posts, if there's one thing we've truly learned, that learning is that wrestling breeds romance. Edge and Beth Phoenix are both wrestling legends. They have been dating for five years, and they married in 2016.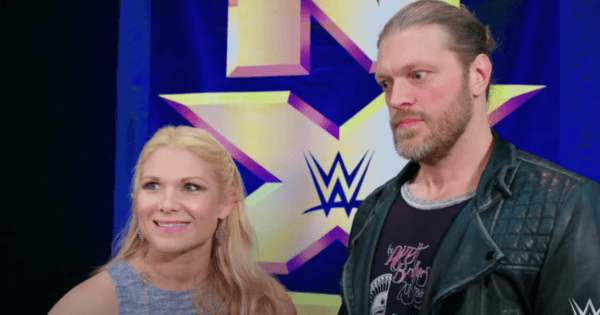 The couple has two daughters. Also, Edge and Beth Phoenix recently wrestled together as a tag team in a mixed-gender tag team match against Miz and Maryse (we mentioned them earlier) in Royal Rumble, one of WWE's biggest and oldest premium live events!
Bo Dallas & Sarah Backman
Sarah Backman, just like Bo Dallas, is a professional wrestler, but she's not a pro-wrestler like Bo Dallas. Get it? Well, she's an arm wrestler! Also, Sarah has been an arm wrestler since she was 14! How cool is that?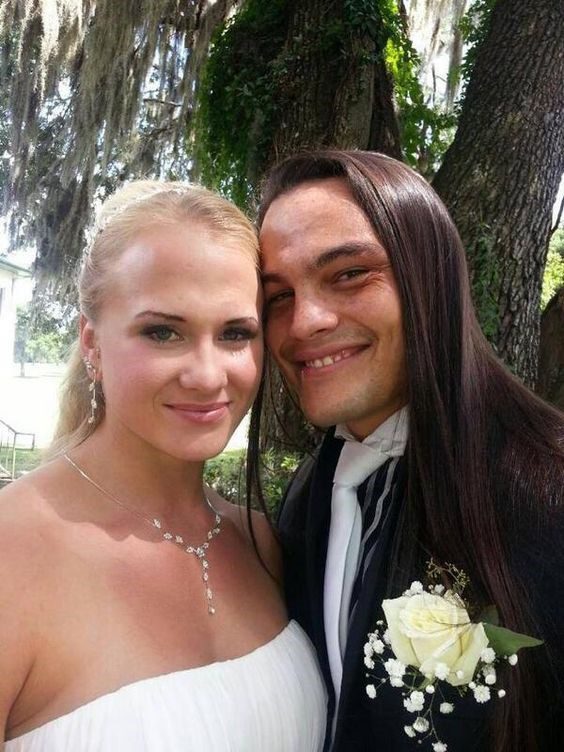 Bo Dallas is a third-gen wrestler who had a 13-year long run in WWE. He suffered a neck injury which forced him to stop working in the ring. The couple married in 2014, but sadly, they got a divorce in 2019.
Jeff & Karen Jarrett
Karen Jarrett is one of the top pro-wrestlers from the Impact Knockout Division. Considering that, she's a highly accomplished pro-wrestler with a lot of achievements under her belt. Before Karen met Jeff, she was married to Kurt Angle, who's also one of the best pro-wrestlers of all time.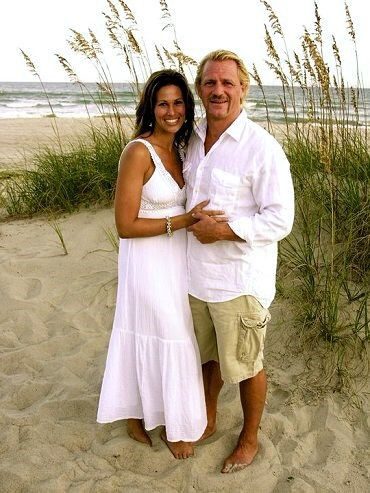 The couple divorced in 2008, but thanks to that, Karen got space to meet the love of her life, Jeff. They married in 2010 and have been living happily ever since! Jeff is also a pro-wrestler. Maybe Karen has a type?
Kofi Kingston & Kori Campfield
Kofi Kingston is a pro-wrestler who has been with the WWE for a very long time. But fame isn't for everybody. Ever since Kofi married Kori, Kofi has tried to keep her and their married life away from the media's spotlight.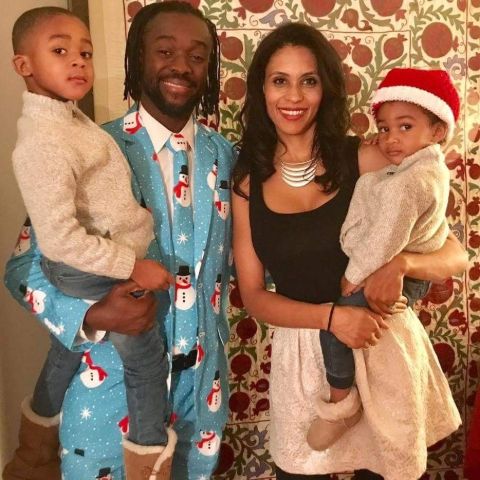 Many might think that it's a bit unusual, but Kori doesn't even have a social media handle! We don't think it's a bad decision because fame could be a really intricate thing to deal with. The couple is happily married and has two kids.