40+ Examples Of Athletes Of Short Stature Conquering Giant Achievements
By Sachin P April 9, 2023
---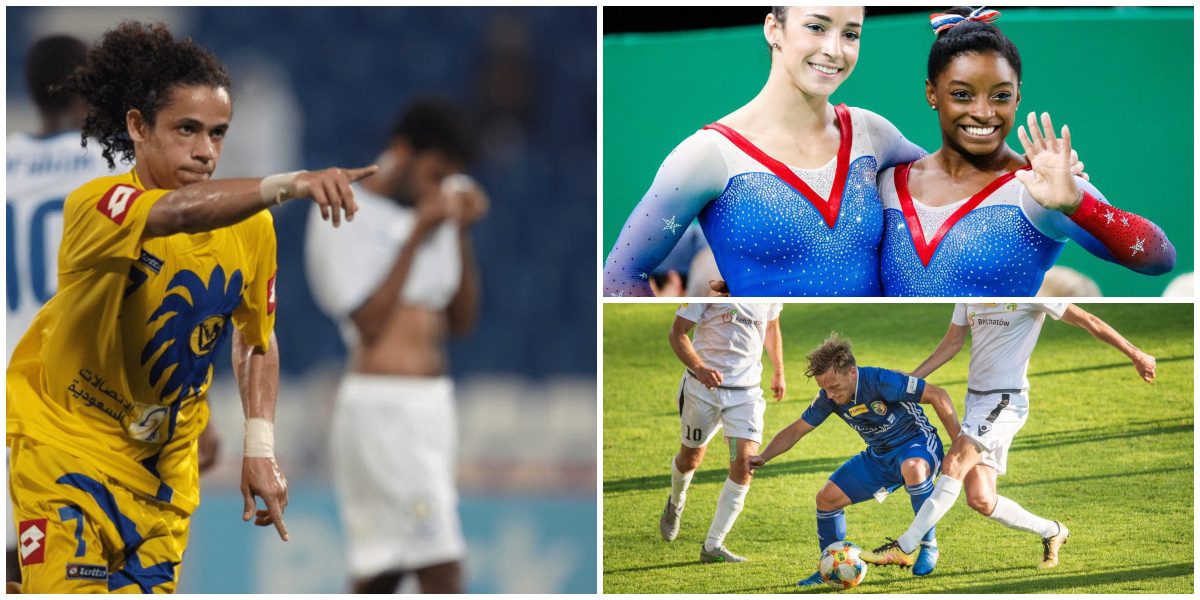 This article was originally published on
sportfoy
Athletes come in several different forms. Their physique is primarily determined by the sport they participate in. However, there is a significant and vital variance there. There are almost always positions in most ports where players need to be smaller than their teammates. Throughout this post, we'll take a look at a few of the world's tiniest athletes from across all sports and time periods. Never let their size fool you: these athletes were and are among the best of the best. It goes to show that every size, level of strength, and condition matter. Still, this group of remarkable individuals took it on their shoulders to show the world one thing: that through hard work, passion, dedication, and determination, they could achieve the impossible and rank amongst the greatest!
Diego Maradona – 5'5"
The legendary Golden Boy, Diego Maradona, was an Argentine footballer who also served as a manager. He won the FIFA Player of the Century award, along with only one other person. He is universally acknowledged as among the finest players in the history of the game.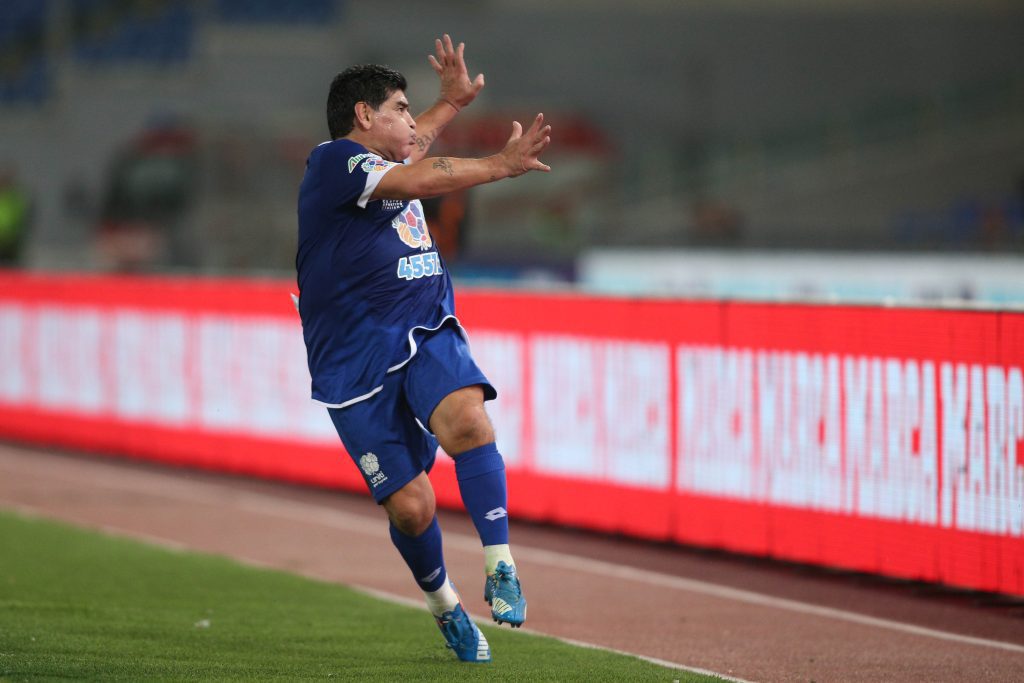 Maradona's awareness, handling, ball control, and dribble abilities were coupled with his short size, which allowed him to maneuver quicker than most of the other players due to his low center of gravity. He passed away, but his legacy is immortal.
Nathan Gerbe – 5'5"
5'5″ is a reasonably standard height for short male athletes, as you will see from this list. One athlete of this stature is a hockey player named Nathan Gerbe. He isn't among the most well-known hockey players in the league, but he is doing pretty well for himself.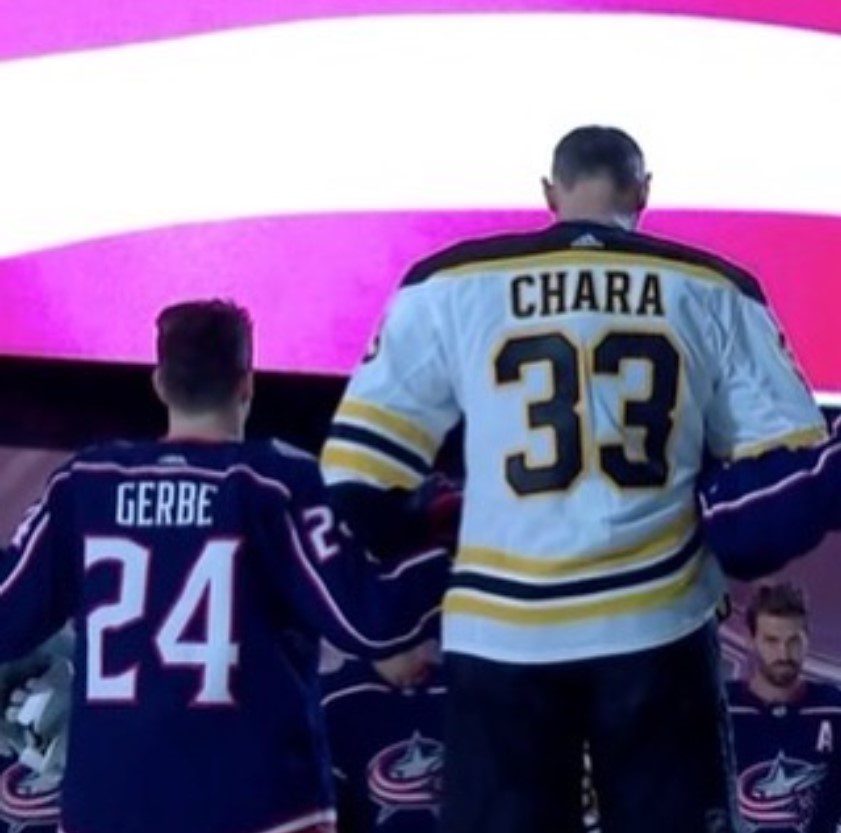 In truth, the yearly income is almost $700,000, so he's doing very well. Although height isn't an essential consideration in hockey as it is in some sports, his success is still something that must be addressed. In Gerbe's case, height made no difference.
Danica Patrick – 5'2"
Although height doesn't seem to have much of an effect on motorsport, Danica Patrick is nonetheless below average height at 5'2″. It does not matter because she is probably one of the most successful female drivers in American open-wheel racing history.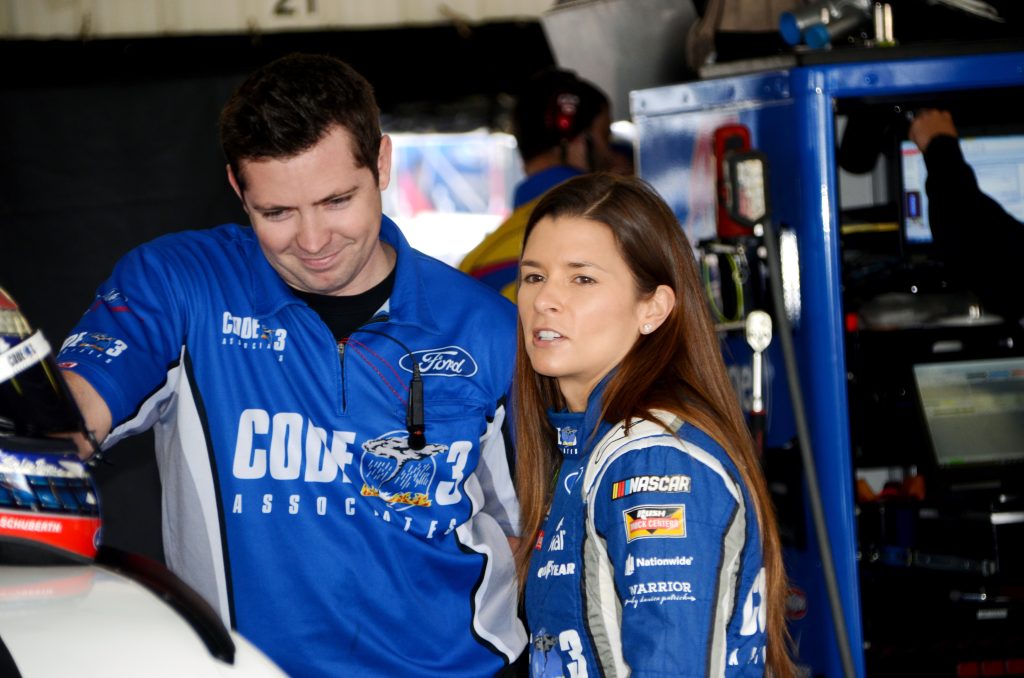 She is also the only woman to earn a victory in an IndyCar Series race, and she won this title in the 2008 Indy Japan 300. Patrick is no longer an active competitor, but of course, we could not leave her off this list.
Lionel Messi – 5'7"
We've come to Lionel Messi. 5'7″ may appear to be quite tall, but it is slightly below average. Because soccer requires a lot of running, some may believe that tall people with long legs have an edge in this sport.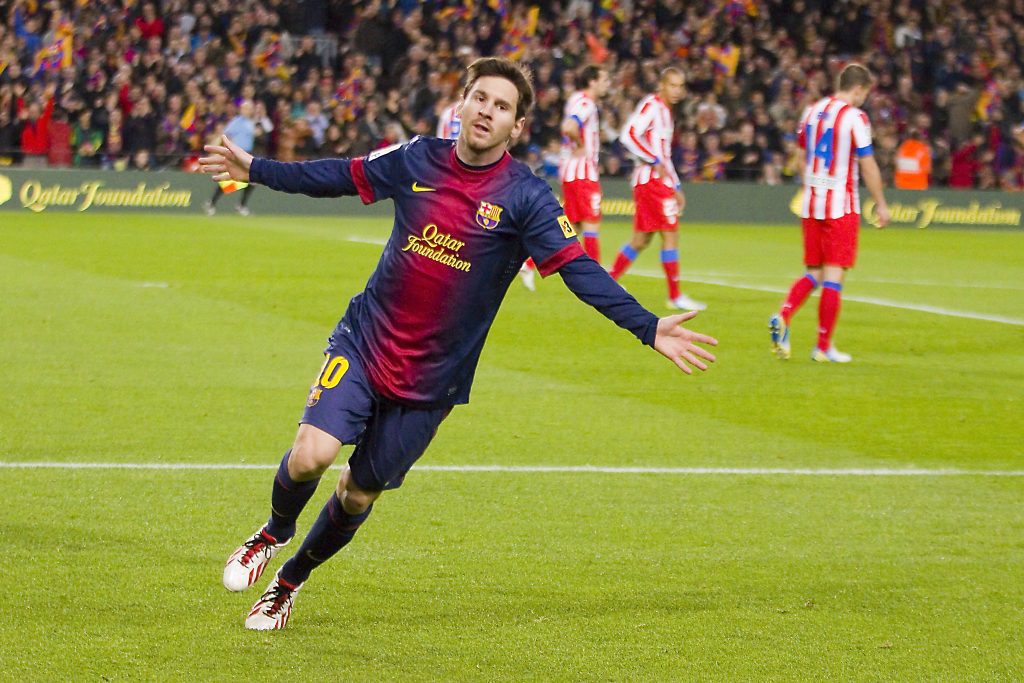 Lionel Messi, on the other hand, is unconcerned about this. At the most significant level, his competitive edge has been unaffected by his being a little shorter than most of his contemporaries. He is one of the best in the game, after all.
Michelle Kwan – 5'2"
Michelle Kwan is the first figure skater on our list. She's on the taller end of the spectrum when it comes to the women here; she's still not what we'd call tall. To put it another way, Kwan is the tallest of the shortest.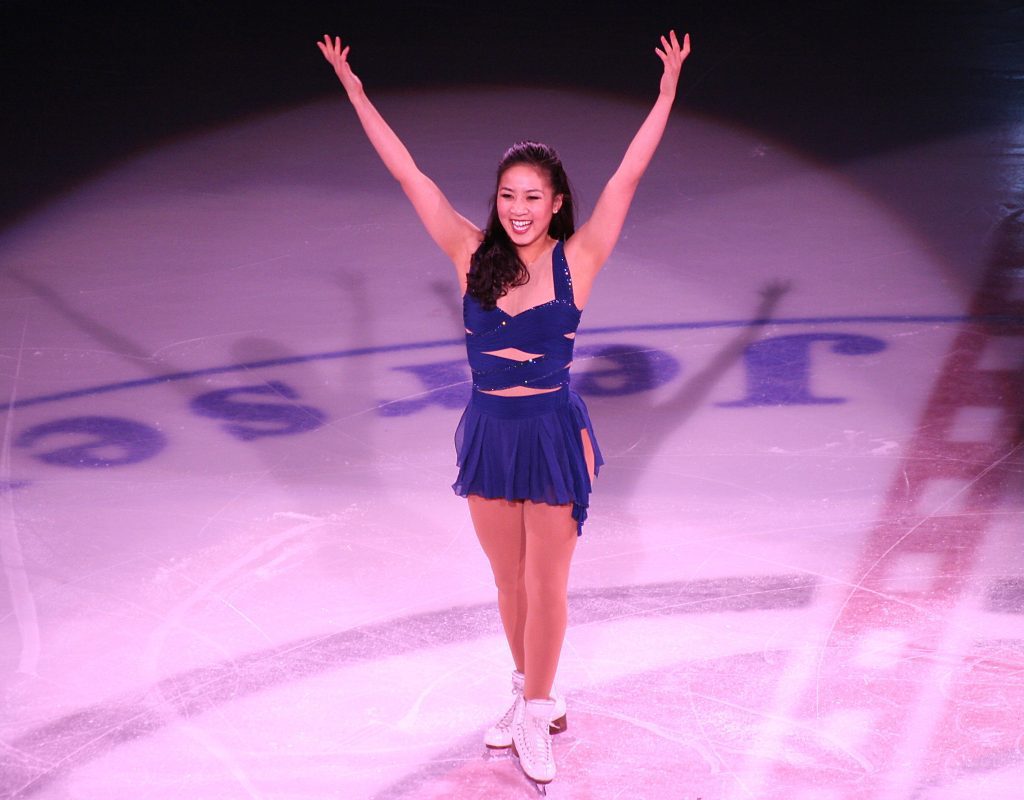 Kwan has a long list of accomplishments, including Olympic medals and other championships. Few people exemplify the phrase "small but mighty" as well as she does! Her grace and talent took her down the winning path quite effortlessly, we might add.
Gabby Douglas – 4'11"
Gabby Douglas is among the numerous small-statured acrobats here. We believe these gymnasts have an advantage in this sport. Gabby Douglas may not be as tall as some of the others on this list, but she doesn't need to be.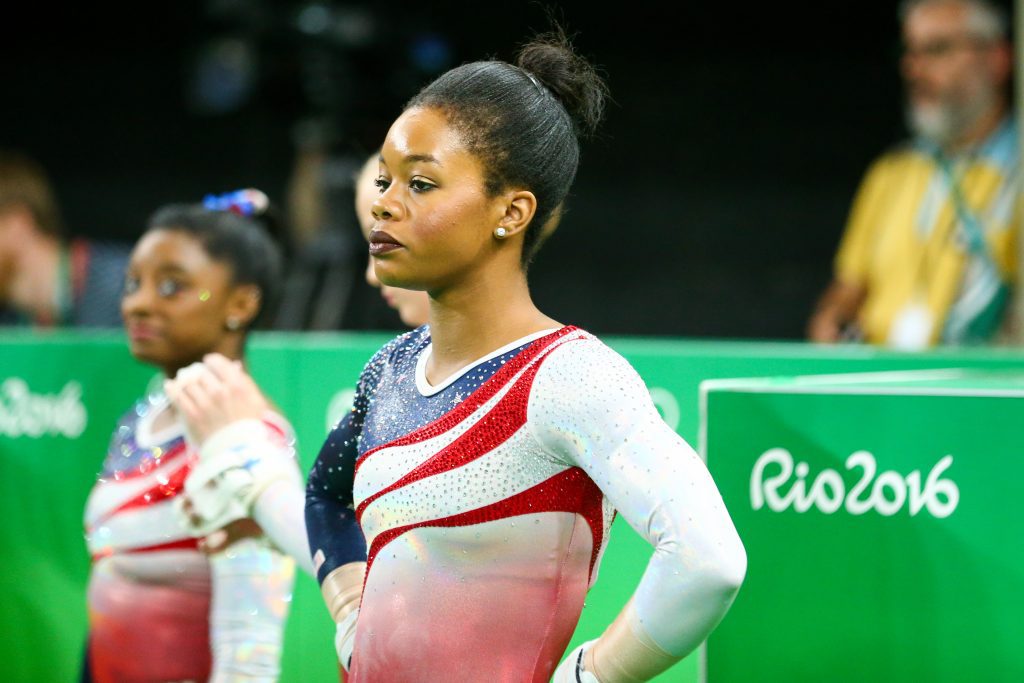 Because she is definitely not a little force, in any case. Gabby Douglas was the 2012 Olympic all-around champion and won a silver medal in 2015, proving that she is a terrific athlete. Way to go, Gabby! We are proud of you.
Muggsy Bogues – 5'3"
Muggsy Bogues, at 5'3″, is the NBA's shortest player in history, contradicting the sport's reputation for its towering athletes. Despite his diminutive stature for the sport, he was a valuable member of his squad, with an impressive 1,369 career steals.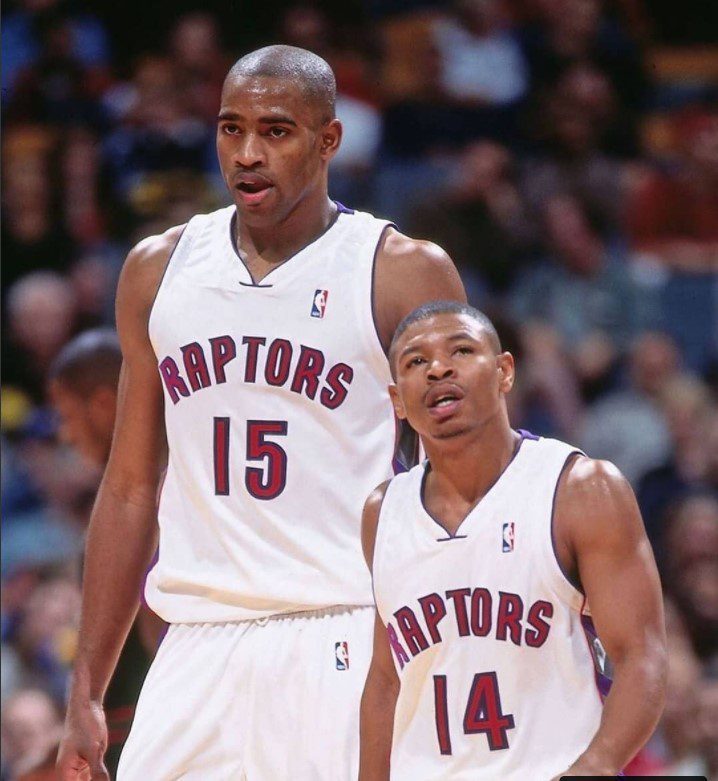 Muggsy also served as point guard for four teams in his 14 season career. It only serves to prove that, even in basketball, height alone is not enough. Sure, it's a benefit, but it can be countered by talent if it's significant enough.
Bruce Lee – 5'6"
Bruce Lee was a famous Hollywood actor and is still a household name. He was also a well-skilled martial artist, although not a tall one. Of course, 5'6″ may not sound that short, but keep in mind what is considered average.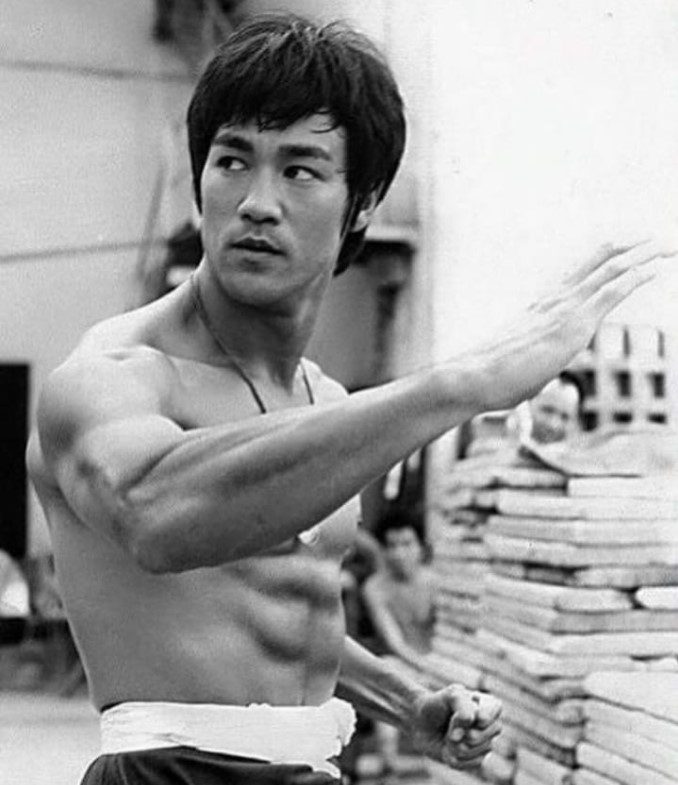 Being just a little shorter wasn't an issue for Bruce Lee, who was no ordinary athlete but a legendary fighter. It's really just a pity we didn't get to see much more of him before his untimely death in 1973.
Nadia Comăneci – 5'4"
Nadia Comăneci, our second gymnast on the list, is tiny but stands larger than many others in this sport. While she was physically relatively small, she was also the very first gymnast to receive a perfect score, which is 10.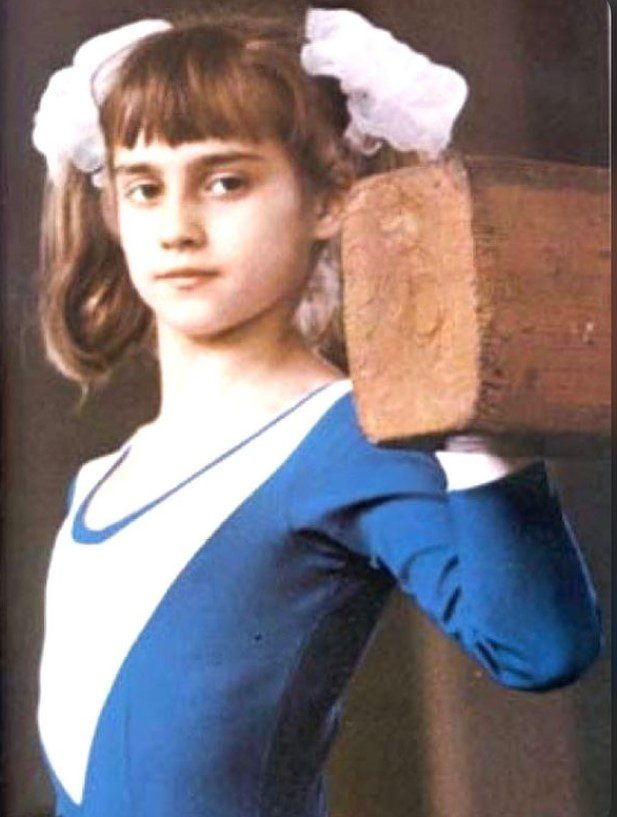 She earned that score at the Olympics when she was 14 years old. Of course, that was back in 1976. However, the point remains the same; she set the bar. In the world of competitive gymnastics, Comăneci is quite an illustrious figure.
Schillonie Calvert – 4'5"
Schillonie Calvert specialized in 100-meter runs, and even though there are a lot of short long-distance runners, she is positively dominating this field. At the 2012 London Olympics, she competed in the 4 x 100-meter heat with the Jamaican team.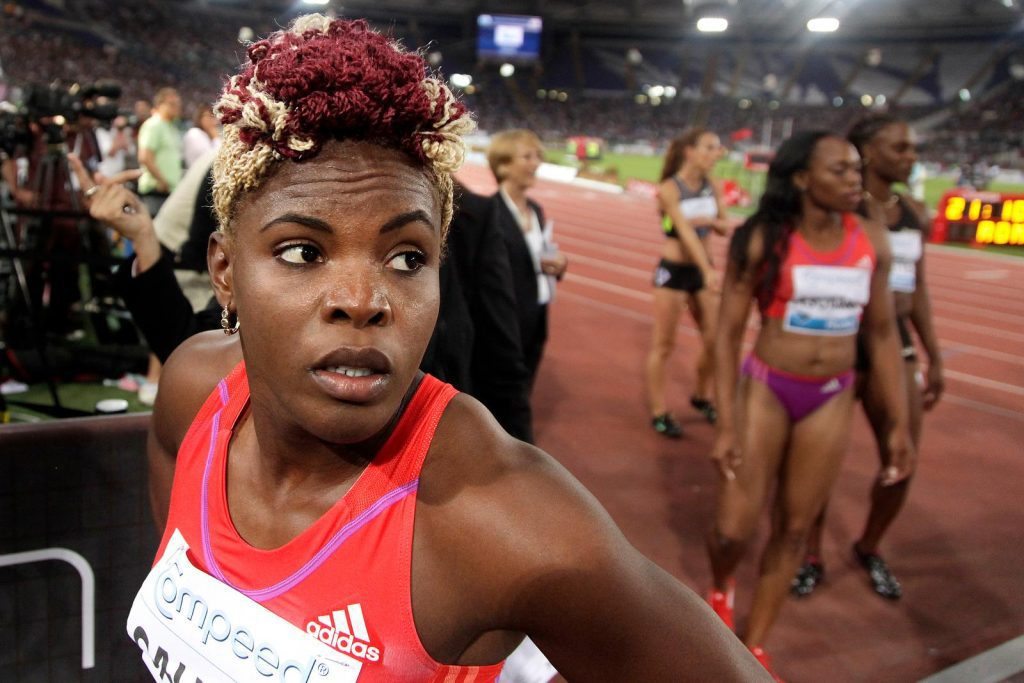 The team went on to win silver in the finals, which is a fantastic feat. Calvert participates at the highest possible level of her sport, so we are confident that her height does not make her less of a competitor in the 100-meter sprints.
Trindon Holliday – 5'5"
When many people think of the current NFL (within the last quarter-century), they think of towering, muscular players. Thus, when somebody is 5'5″, you might do a double-take, as they will surely stick out among the team. In the NFL, Trindon Holliday is one of these players.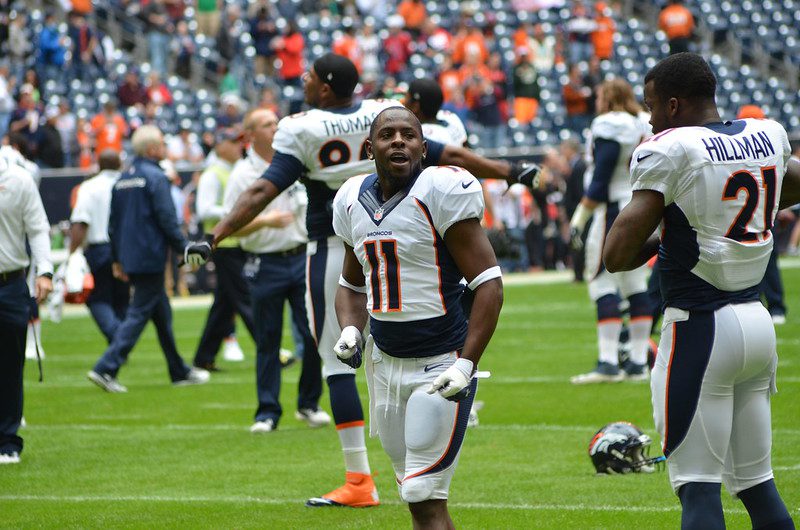 He hasn't played in the league since 2015. However, he is one of the list's more recently active players. Keep in mind that even though we include much shorter people on this list when compared to the average football player, his height is still unique.
Rico Abreu – 4'4"
When most individuals think about athletes, they don't usually think of pro racers. Guys, it's also a beloved and popular sport! One of the best in the business is Rico Abreu, who is among the world's shortest professional racers. He has won numerous titles.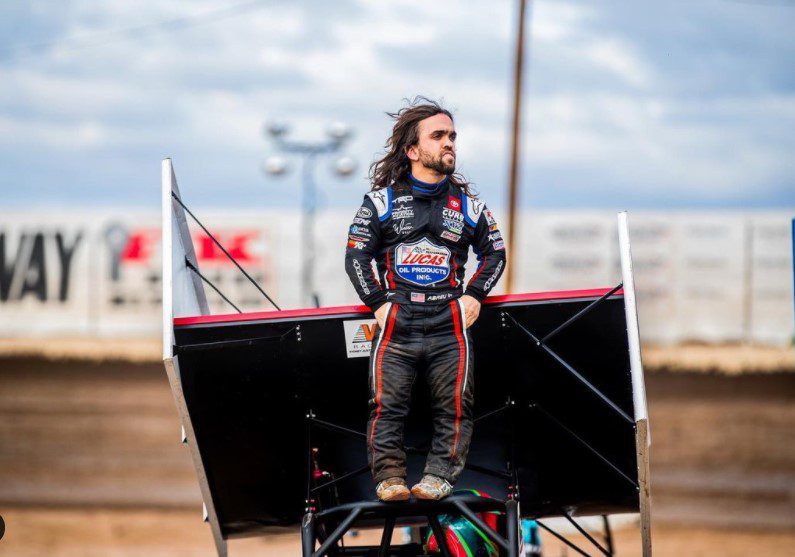 He won the Chili Bowl in 2015 and 2016. In previous years, he also competed in the NASCAR Camping World Truck Series. Abreu emerged victorious in 26 of these races. Fortunately, height has less of an influence on racing, and it doesn't hold Abreu back.
Hu Yadan – 4'10"
Hu Yadan, who is barely 4'10" tall, is a Chinese diver born in 1996 who participated in the 2012 Summer Olympics in diving. She competed at the women's 10-meter platform event. We do not know much about her career other than that.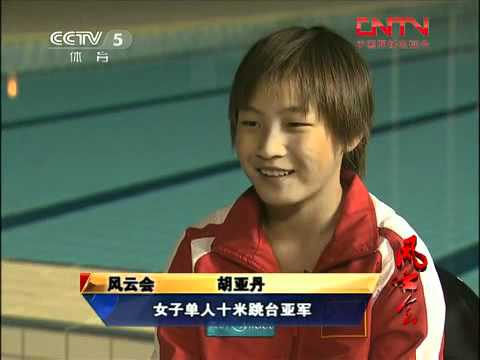 Luckily, we already knew what we needed to know for this ranking: she is an athlete with a shorter stature who swam to the surface as one of the top athletes in her sport. This makes her someone to applaud.
Simone Biles – 4'8"
Simone Biles is well-known among the general public and has created a fabulous reputation as a gymnast in the Olympics. Almost everybody knows her size, but few are aware of her actual height: 4'8″. Simone is arguably the greatest possible gymnast of her generation.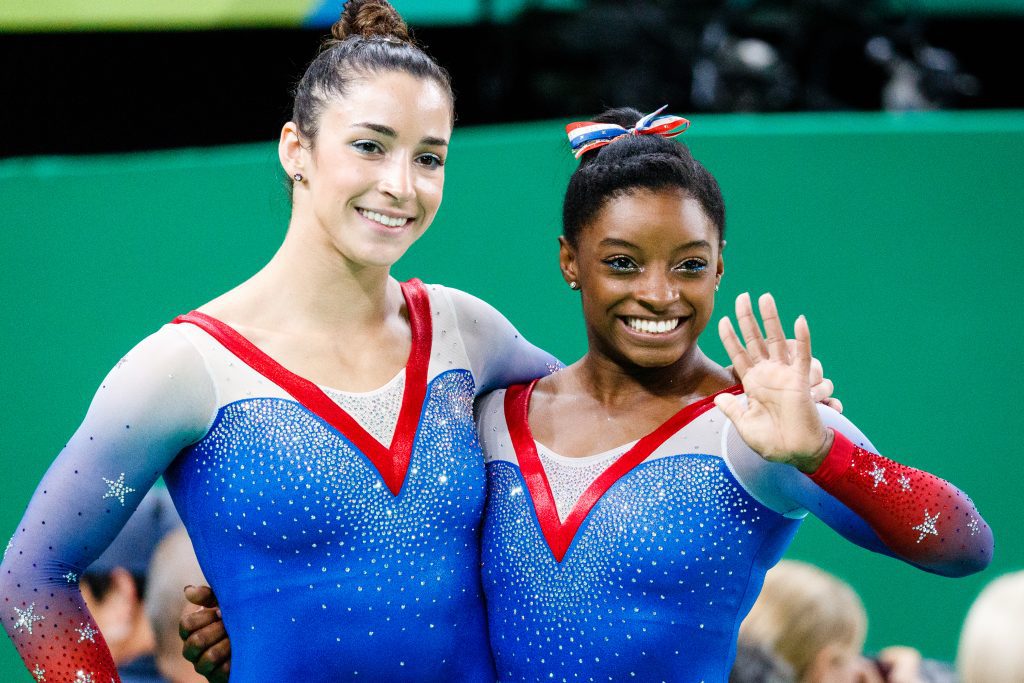 Having won 32 Olympic and World Championship medals means Biles is now the most decorated gymnast in history. Of course, her height has not had much of an impact on her ability; otherwise, she wouldn't be winning all those awards, right?
Aditya Dev – 2'9"
Aditya Dev, also known as Romeo Dev, was born with dwarfism and was just 2'9″ tall. Regardless, he went on to become a bodybuilder, as it was his dream. He is capable of lifting 3.3-pound design dumbbells. That doesn't sound like a lot?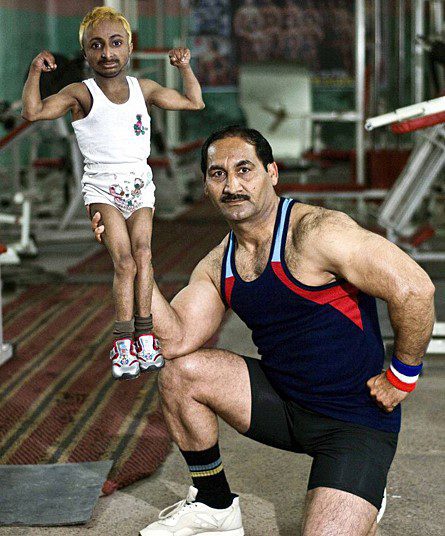 Given Aditya Dev's weighs only 20 pounds, mastering that weight (which is about one-sixth of his bodyweight) was quite an accomplishment. In any case, he's one of the world's tiniest athletes, and has had great success. We salute his dedication and steadfast will.
Shannon Bobbitt – 5'2"
Shannon Denise Bobbitt is now a free agent in the WNBA and is one of the association's shortest players. She most recently played for the Washington Mystics and is highly regarded in the world of basketball. Her height has not deterred her.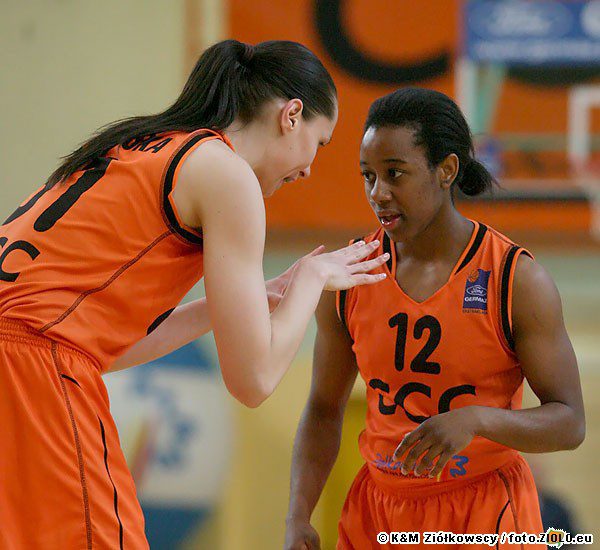 5'2″ is a good starting point, in our opinion. After winning two Division I national championships at the University of Tennessee, Bobbitt opted to join the WNBA and started her career with the Los Angeles Sparks as a point guard.
Daniel Alberto Villalva Barrios – 5'1"
Daniel Alberto Villalva Barrios is another soccer player of below-average height. Barrios began to play soccer when he was ten years old, and he was already competing at a professional level by the age of 17. So clearly, his height didn't affect his skills!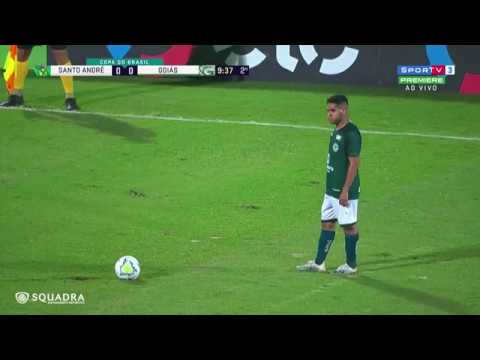 He netted his first professional goal at about the same time. Barrios is a crowd favorite, and it's apparent that his height has no bearing on his ability to perform. We've seen so much proof of that throughout the rest of this list.
Manny Pacquiao – 5'4"
Despite being 5'4″ in a sport where being taller is a distinct benefit, Manny Pacquiao is a well-known personality in the game, serving as the standard-bearer for contemporary boxing in so many ways. His impressive sports career has been spectacular.
Pacquiao has won twelve major world titles, and he is also the only eight-division world champion in boxing history. This makes him practically a legend. Manny, aka "PacMan" (a nickname he picked up and kept), is truly one of a kind.
Dylan Postl – 4'5"
At 4'5″, Dylan Postl, popularly known by his wrestling alias Hornswoggle, is among the world's shortest wrestlers, and a popular one. Before the belt was decommissioned, he was the last Cruiserweight champion. He is one of the list's shortest competitors, by far.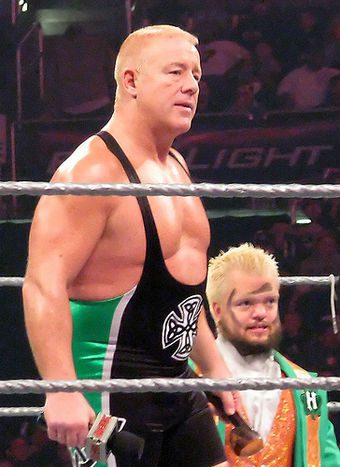 Postl is another athlete with dwarfism. This illness affects many more professionals than you may expect, and many of them will be on this list. Some people will not let anything stand in their way of doing something that they enjoy.
Marcin Garuch – 5'1"
To be honest, we didn't realize there were so many 5'1″ soccer players around nowadays. It seems that it is the norm, but don't be fooled: this is still below average. But naturally, these guys are really good at what they do!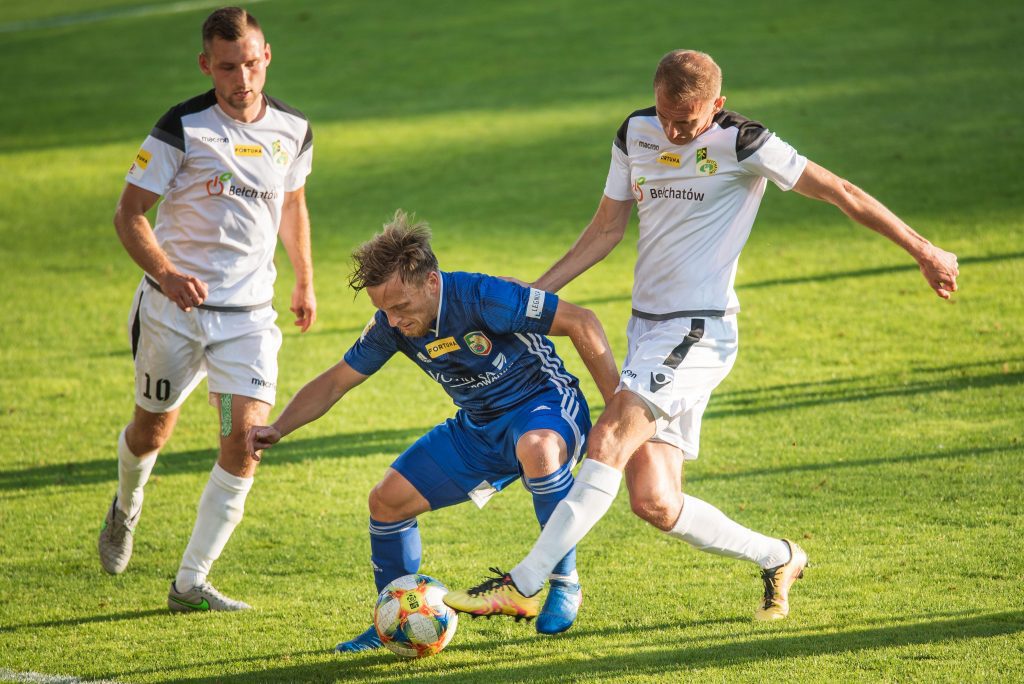 On the field, this Polish midfielder is a formidable force. In his native Poland, he presently plays for Mied Legnica. Garuch is noted for being Europe's shortest professional footballer. He played in the Polish I Liga, and made 75 games, and scored six goals.
Eddy Hellebuyck – 5'4″
Runners of short stature are quite astounding because having longer legs is nearly always an advantage when it comes to this sport, as it means covering more distance. Eddy Hellebuyck, a long-distance endurance runner from Belgium, is just 5'4″ tall.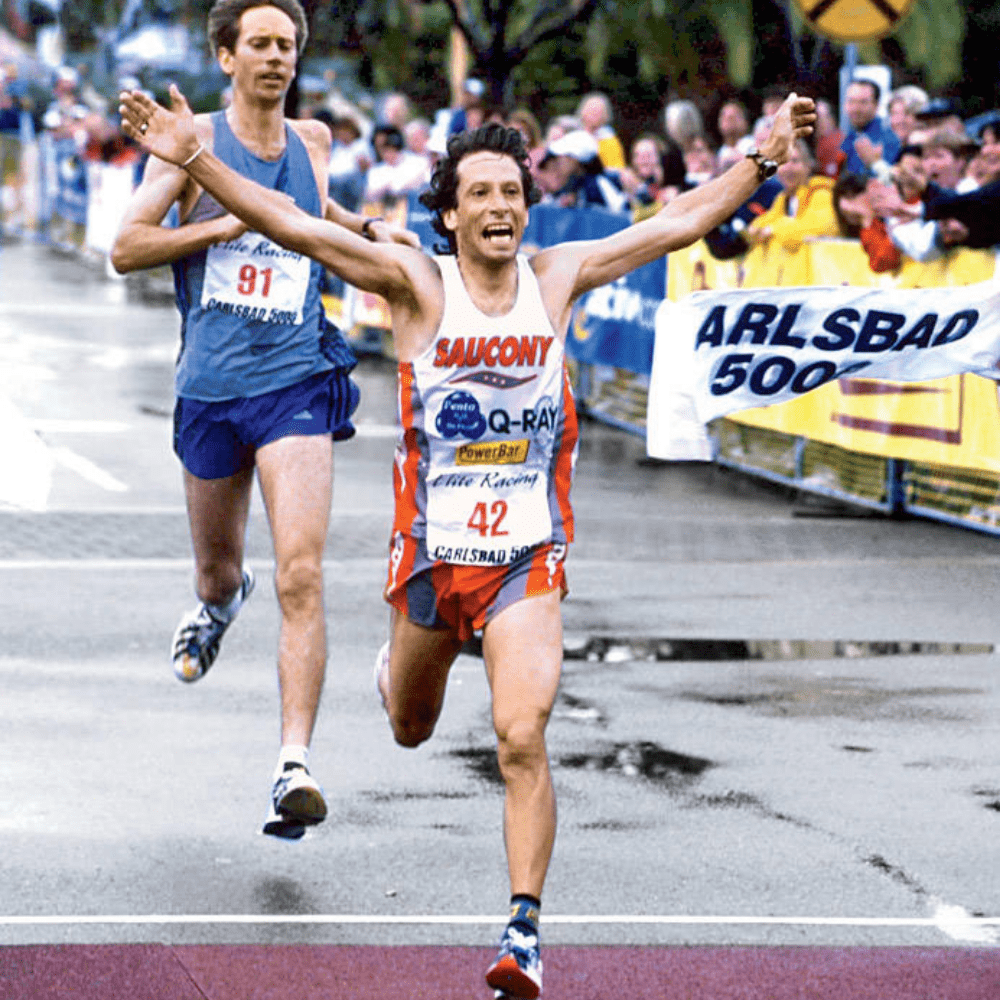 In the year 2000, he became a US citizen and participated in the US Olympic trials. He didn't make it out to the Games, but he's still a highly capable runner and is one of the world's shortest professional racers.
Camille Leblanc-Bazinet – 5'2"
Camille Leblanc-Bazinet is a renowned CrossFit athlete and the only female participant in this sport we will mention here. She took first place in the 2014 CrossFit Games for women. Despite her height, she possesses a great deal of strength packed into that frame.
Of course, that isn't distinct from the other female athletes on this list, but since success in CrossFit is about the strength of the person, we find Leblanc-Bazinet an amazing competitor. It's by giving the recognition they deserve that we uplift these athletes to do their best.
Lionel Giroux – 4'4"
Lionel Giroux, also known as Little Beaver, is an even smaller wrestler than Dylan Postl. He started wrestling at the age of 15 and went on to win numerous titles. He was even inducted into the Pro Wrestling Hall of Fame.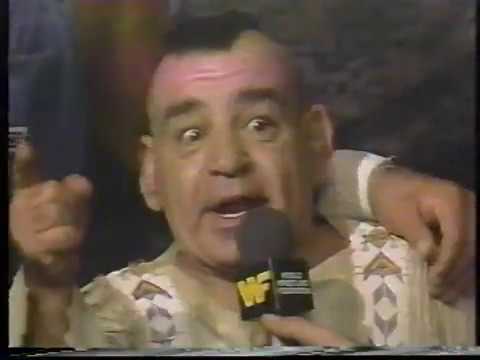 It's all about people knowing your name as a wrestler, and Lionel Giroux, as Little Beaver, did the job right. You can sometimes take advantage of your size! You have to admit he did just that and made himself a fantastic career.
Darren Sproles – 5'6"
Here is another short football player, although Darren Sproles is likely to be one of the most well-known. He holds the record for most rushing yards in Kansas State history. That's simply the beginning of something downright legendary in terms of his celebrity and talent.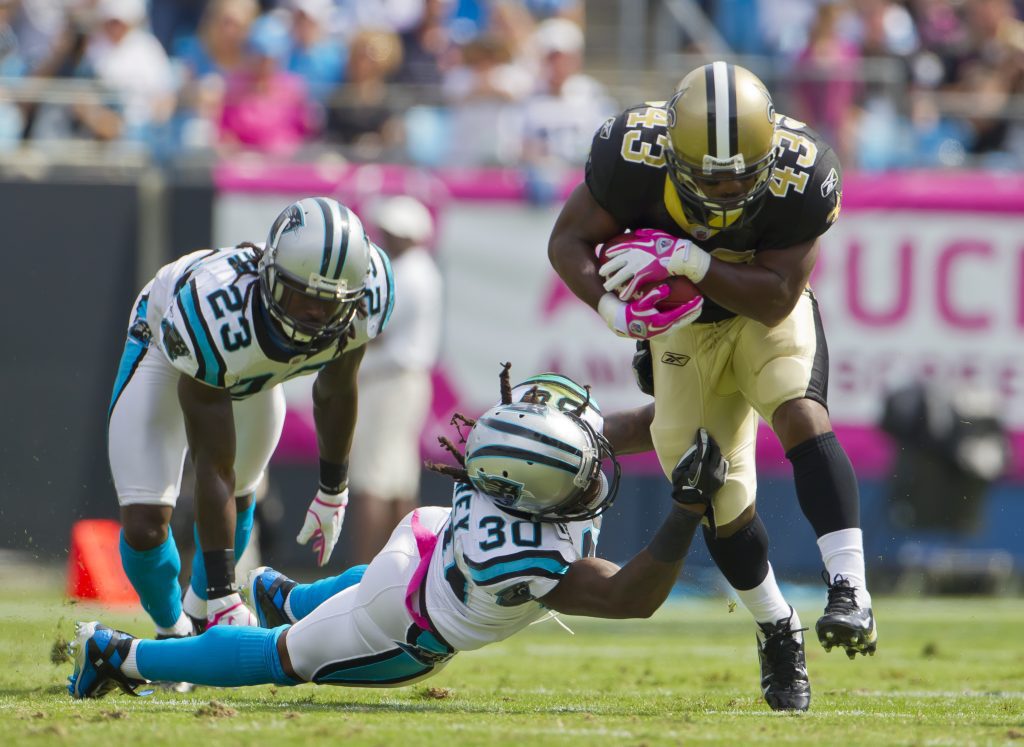 After all, we are only here to discuss how short he is for a football player in comparison. Or, to be honest, just in general. But out of our desire to speak the truth, we must say that he is an imposing athlete.
Jack Shapiro – 5'1"
Jack Shapiro holds the record for being the shortest athlete in NFL history. Given his being "vertically challenged," as the netizens like to say, he earned a reputation for himself in the sport, even if it wasn't because of his noticeable height.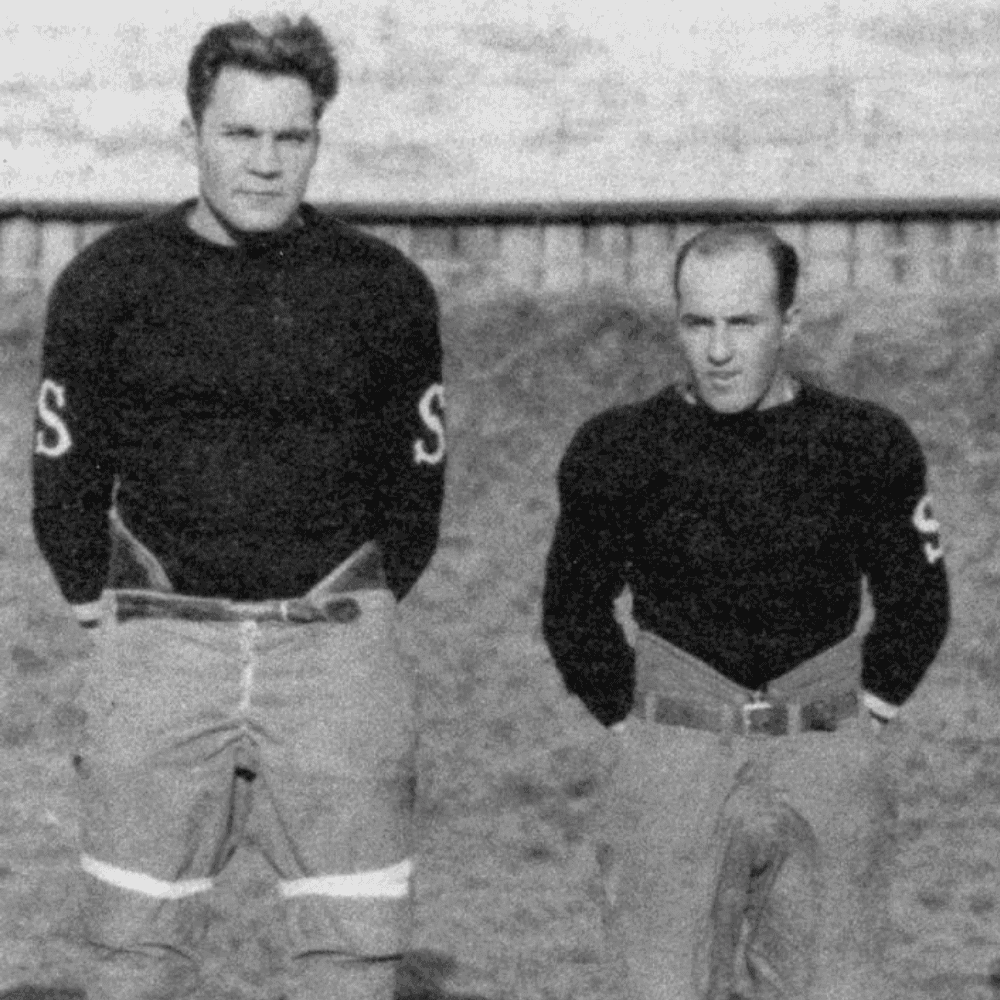 His dad also sought to prevent him from participating in football after his brother's legs were broken in the same sport. Shapiro, therefore, falsified his father's signature, enabling him to play the game he adored and become a sensation in the process.
David Etxebarria- 5'5"
A relatively short rider, David Etxebarria is a 5'5″ cyclist who claimed the 12th and 16th stages of the 1999 Tour de France. During that event, he finished in 12th place in the standings. Aside from that, he won a few tournaments.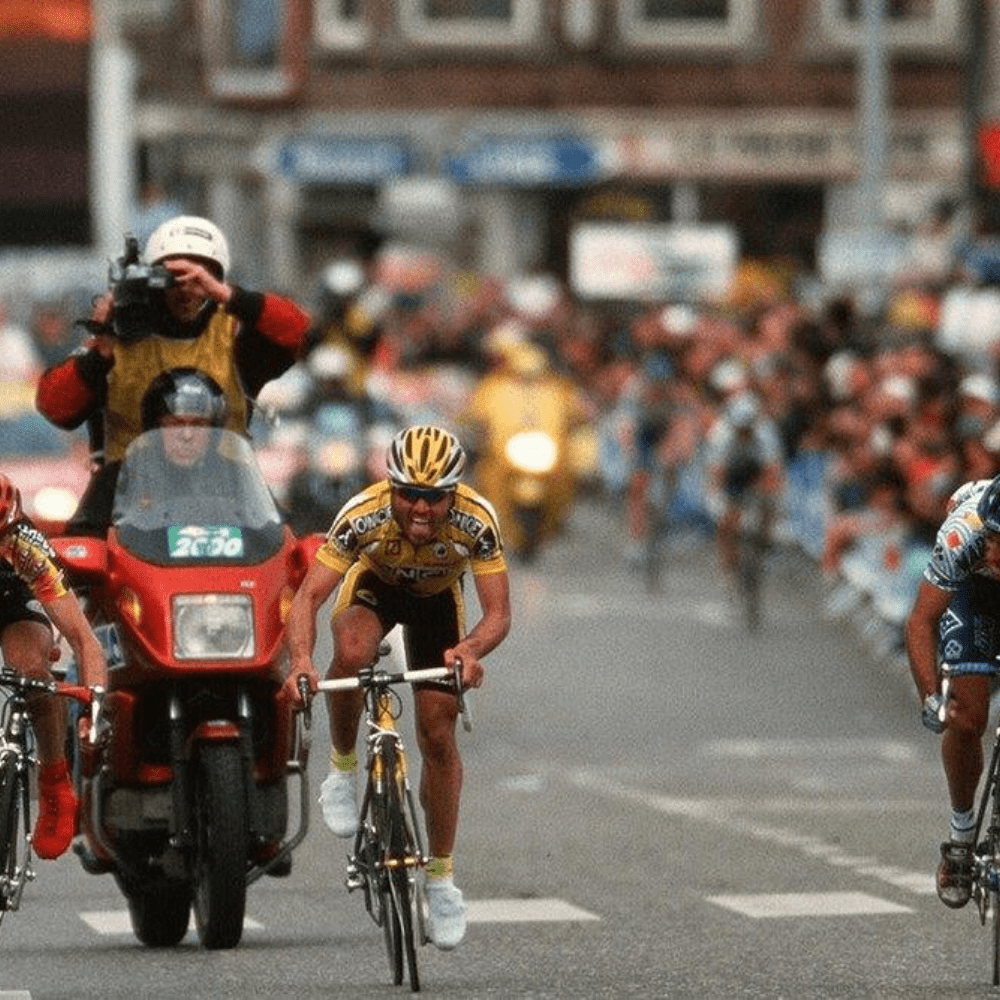 That was a lot to accomplish in a relatively short career. We feel as in awe about the minor league and lesser-known participants as those who make headlines. This list is all about appreciation and admiration, no matter how well-known the person is.
Élton José Xavier Gomes – 5'1"
Gomes is only 5'1″ tall, making him a pretty short soccer player compared to most of the others. He is presently a left midfielder or an attacking midfielder. Gomes is a brilliant player who excels at breaking through opponent barriers.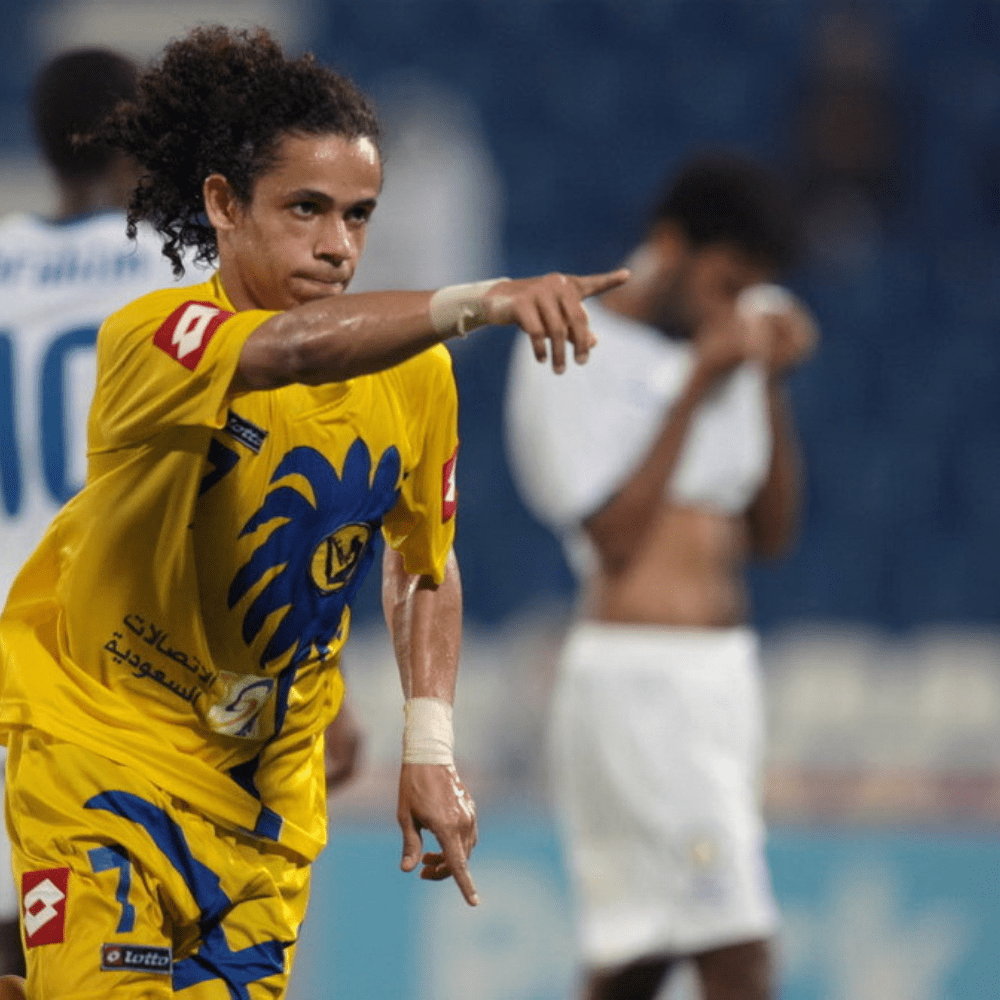 His reputation, however, does not extend well beyond his current position and team. Nonetheless, due to his passion and talent, he is pretty well known in the Arab soccer world and will likely retain that status. We wish him the very best.
Stubby Magner – 5'3"
Stubby Magner isn't the shortest baseball player in MLB history, but he is undoubtedly one of the shortest in the sport's history. Often these baseball players were 5'11" even back then. Magner only played 13 career games, all of which took place in 1911.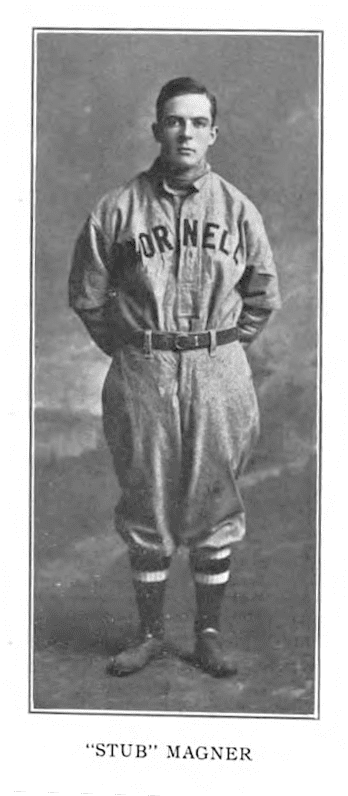 We recognize that he isn't a relatively current baseball player. However, we believed it was vital to mention him on this particular list because he maintains his legendary status as a great player in the sport despite challenges faced due to his height.
Julie Krone – 4'11"
Julie Krone is a retired American horse jockey who made history in 1993 by winning the Triple Crown race, becoming the first female jockey to do so. In 2000, she was inducted into the National Museum of Racing and Hall of Fame.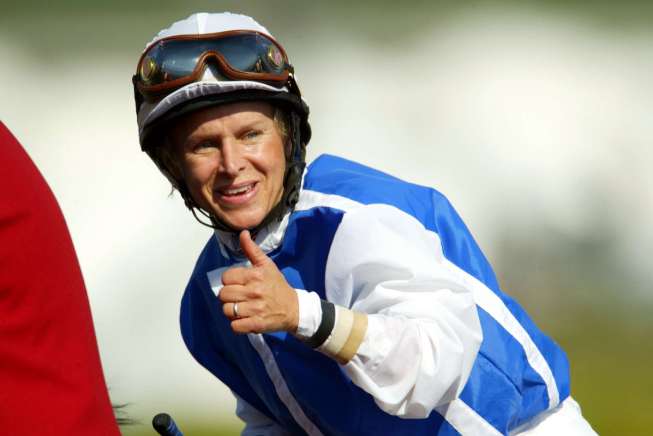 She made history again by becoming the first female jockey to win a Breeder's Cup race in 2003. She's not only accomplished all that, but is the shortest American racing jockey in history, standing at a height of 4'11". And really, she is technically 4'10.5″ tall.
Jim Bradford – 5'0"
When it comes to short footballers, Jim Bradford holds the record for being the shortest player in Australian history. With a height of only five feet, it's no wonder that he also ranks among the world's smallest athletes. His size didn't hold him back in the least.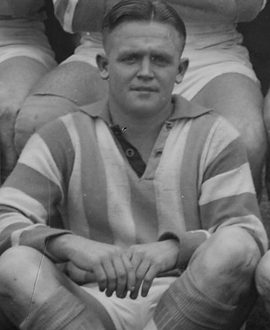 In 1943, with Collingwood, he played seven games, and in 1949 with North Melbourne, he played nine games. Height, like everything else, can only impede greatness if you allow it to. Bradford is one of many sportsmen to overcome a height disadvantage to achieve greatness.
Spud Webb – 5'6"
Spud Webb established a reputation for himself in basketball history when he won the 1986 Slam Dunk contest against Dominique Wilkins. He made history by becoming the shortest player to win the competition, solidifying his status as a massive star.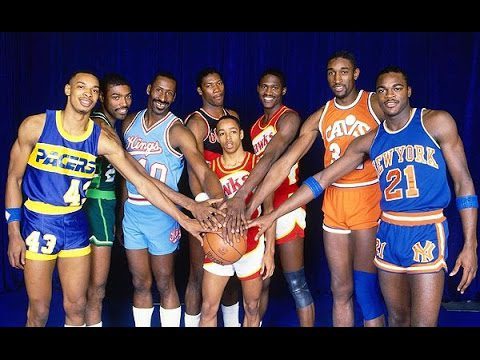 Spud Webb's legacy might not be as famous as, say, Michael Jordan's, but he's still a significant figure in demonstrating that height was not critical, even in a game such as basketball. Shows what amount of determination this man possessed.
Julio César Chavez – 5'6"
We've got another short fighter this time. Given the folks here on the list, we understand that you might well have overlooked it, but 5'6″ is still below average height for men, which is around 5'10". Julio Cesar Chavez may well be short, but don't let that fool you.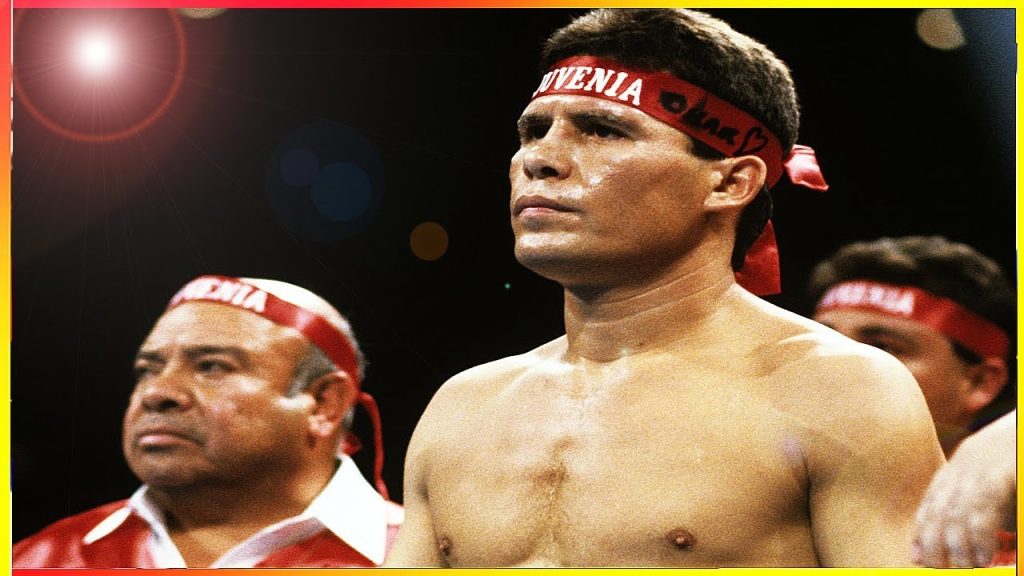 He is still a formidable opponent and became one of the most well-known fighters in the industry. With reason, many believe him to be among Mexico's greatest boxers. Because of his many knockout victories, he was even dubbed Mr. KO.
Eddie Gaedel – 3'7"
Eddie Gaedel was the shortest player in Major League Baseball history. Alas, this tenure was short-lived, as he only had one plate appearance and then was walked four times in a row before becoming substituted at first base by a pinch-runner.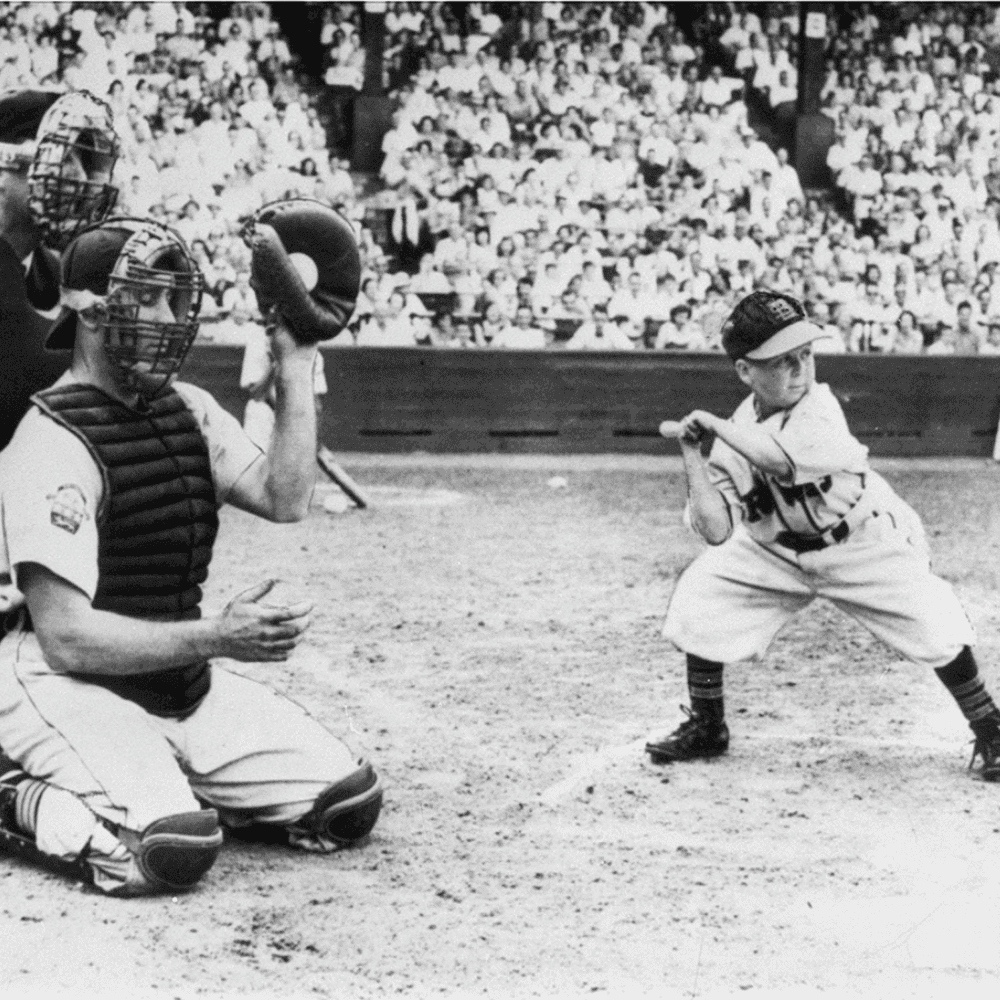 He is, nevertheless, still a member of the Baseball Hall of Fame. Or, at the very least, his jersey is. His stint might not have been particularly successful, but his mere presence in Major League Baseball is impressive in itself.
John Dodson – 5'3"
Dodson is a notably short competitor in the UFC, but he holds a strong Bantamweight rating. He also won The Ultimate Fighter: Team Bisping vs. Team Miller on Spike TV. As previously said, small stature is a considerable handicap in combat.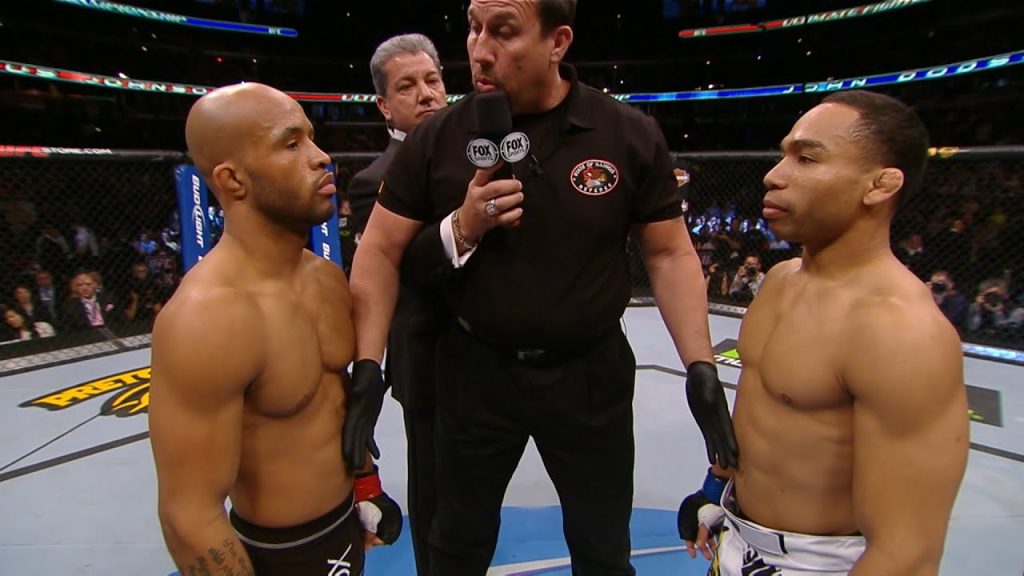 Yet, it appears that this hasn't dampened his abilities. He's not quite the average UFC fighter in terms of size, but he can throw a mean punch and dance around the ring with the finest of them. We applaud his fighting spirit.
Demetrious Johnson – 5'3"
Demetrious Johnson, also remembered by his moniker "Mighty Mouse," is a highly accomplished MMA fighter despite being only 5'3″ tall. His lack of height hasn't prevented him from becoming the next brilliant fighter, as he inaugurally held the UFC Flyweight belt.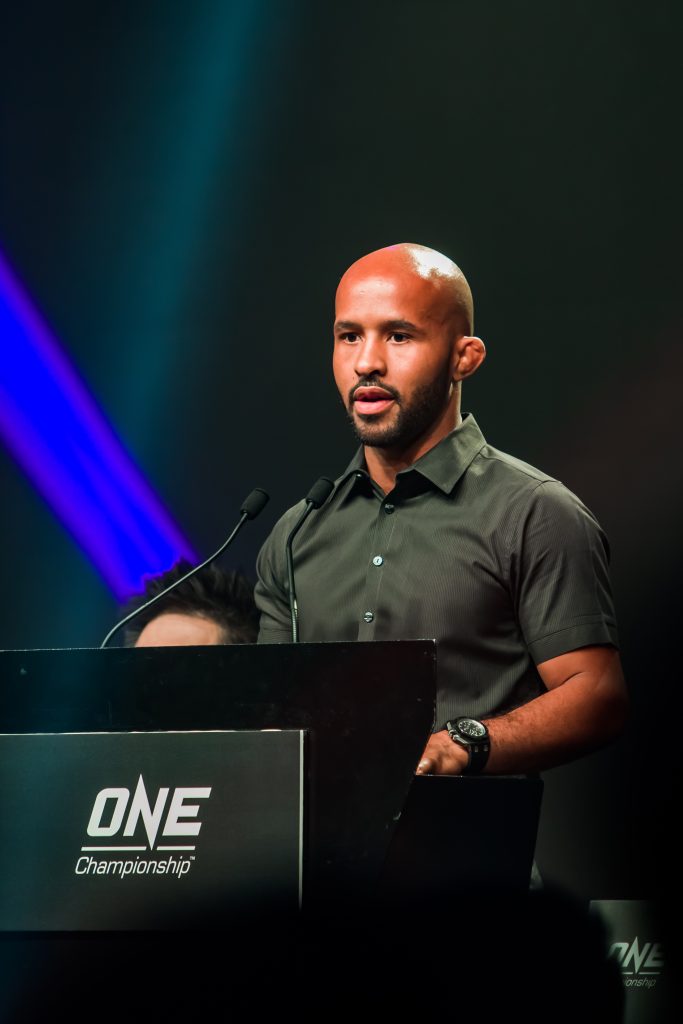 In general, the UFC pits guys of comparable size and height against one another. However, that doesn't take away from the importance of his fighting prowess. He is the only UFC fighter to have over ten takedowns in three fights.
Chris Spealler – 5'5"
According to reports, there seem to be a decent amount of 5'5″ athletes in the CrossFit community. Chris Spealler, a Park City native, is yet another example. He also works as a trainer and instructor for other competitors in the sport.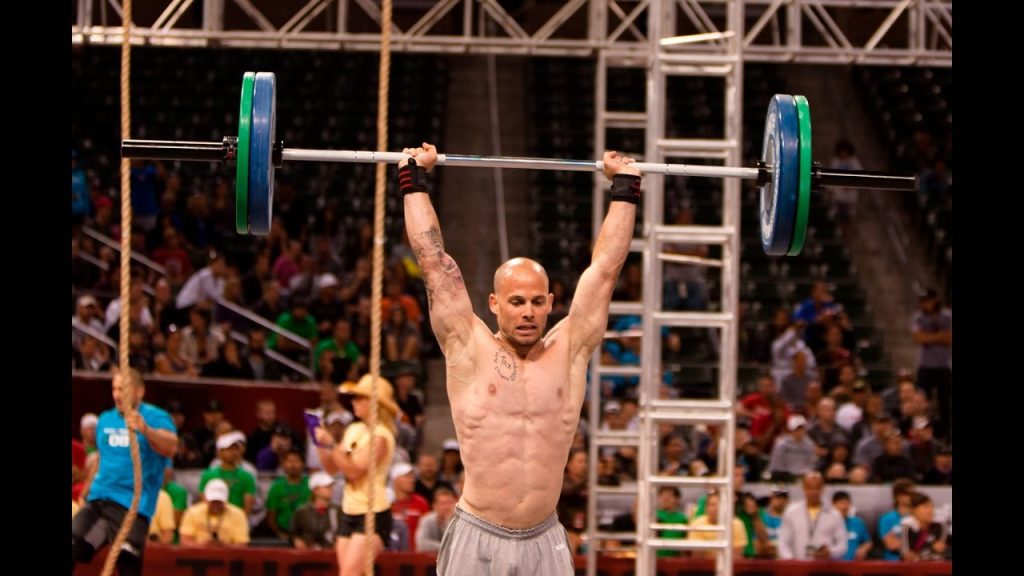 Given the large number of shorter competitors in CrossFit, we ask if they are genuinely at an advantage. We have no doubts about their efforts in any way. This just is indeed one of the few sports where having a smaller stature would help you perform better.
Yogi Berra – 5'7"
Yogi Berra would be just a few inches taller than the vast bulk of all the other sportsmen and women here on this list. Still, he's also a short athlete in general and a shorter-than-average professional baseball player in particular.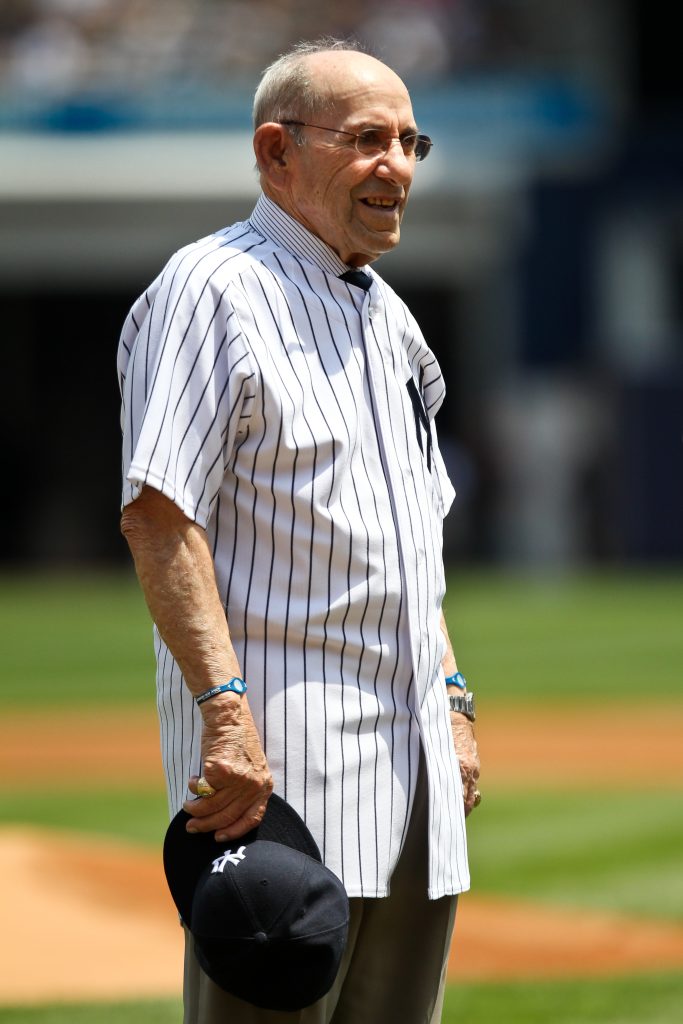 But many people did not care about his height since he was such a renowned and beloved baseball player. With the last being with the New York Yankees (1946–1963, 1965), he managed to play 19 seasons in Major League Baseball (MLB).
Shelly-Ann Fraser-Pryce 5'0"
Pryce, a track and field competitor, is only a few inches taller than most of the other female athletes on this list, standing at 5'0″. Compared to many of these athletes, though, her sport stands to benefit from their long legs and height, rendering her an outstanding competitor.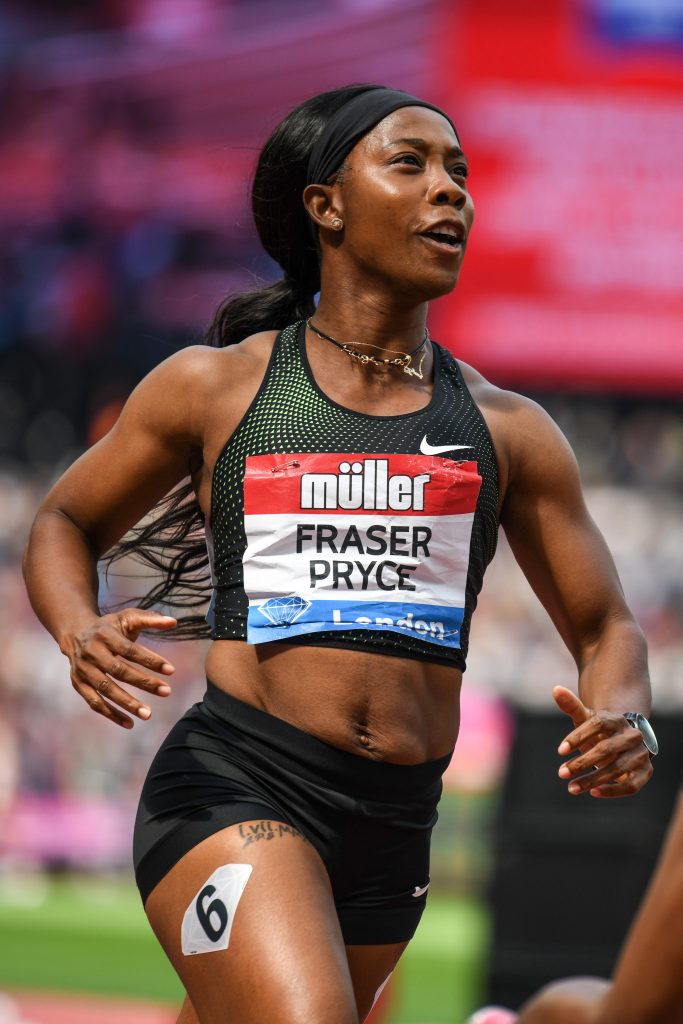 During the late 2000s and early 2010s, Fraser-Pryce achieved global success and helped to push Jamaican athletics towards the international stage. She is a two-time Olympic gold medalist and four-time world champion in the 100-meter dash, her specialty event.
Boston Scott – 5'6"
We understand that anyone over 5'5″ appears tall compared to most of the other athletes on this list, but 5'6″ is considered short for football players. This is how tall Boston Scott is, and he is the NFL's current shortest running back.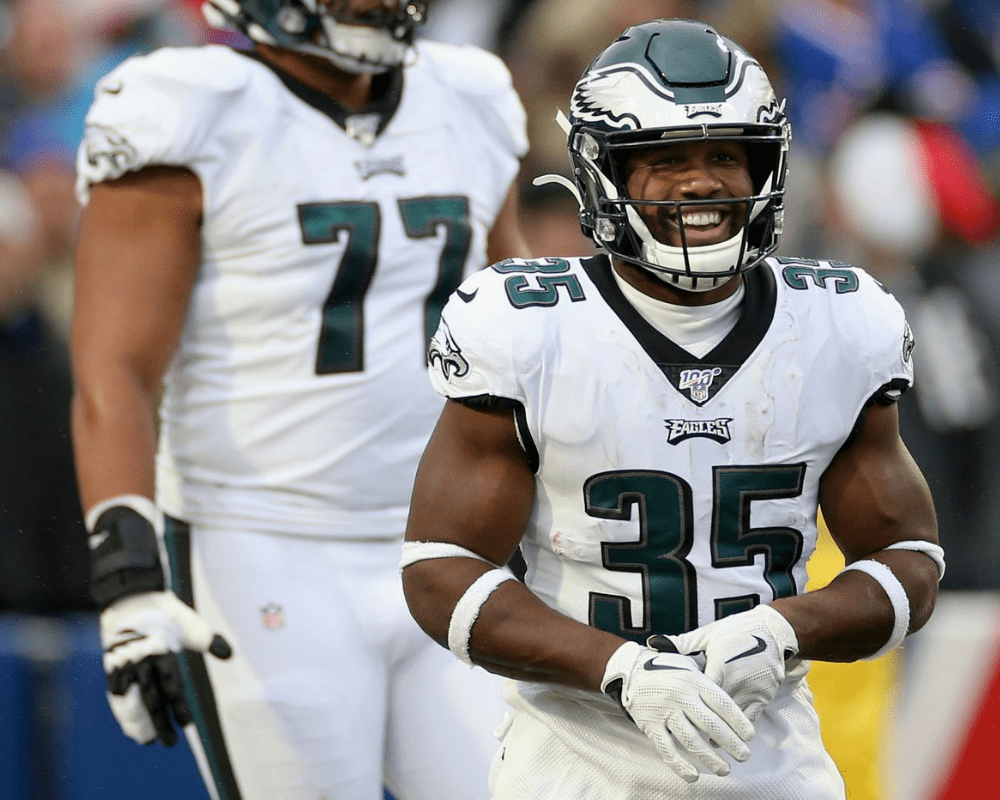 Scott has been a member of the Philadelphia Eagles since 2018. The New Orleans Saints drafted Boston Scott at the 2018 NFL Draft in the sixth round. With only 25 years on the clock, this running back has a great career ahead of him.
Mary Lou Retton – 4'9"
Mary Lou Retton, another gymnast, is just an inch taller than her fellow competitor Simone Biles. Furthermore, she was a whopping 93 pounds during the height of her career! Maybe she was a little woman, but she was a genius in her field.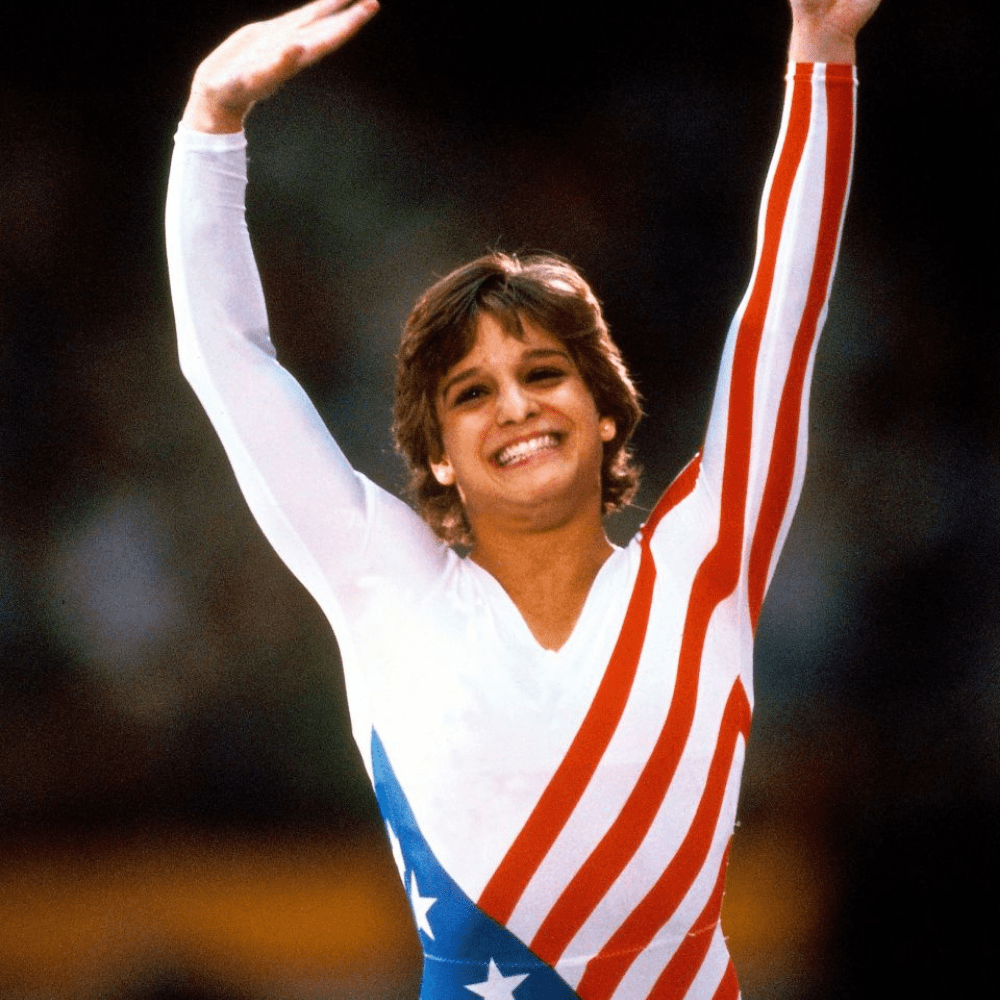 She won a gold medal in the individual all-around category and two silver and two bronze medals at the 1984 Summer Olympics in Los Angeles. Her era-defining accomplishments made her a household name and one of America's most well-known athletes in history.
Caleb Williams – 5'2"
This small Georgian is not only a world champion powerlifter but also a national Olympic lifting champion. He additionally competes in the CrossFit Games on a routine basis. In fact, in this kind of a situation, shorter stature may be advantageous.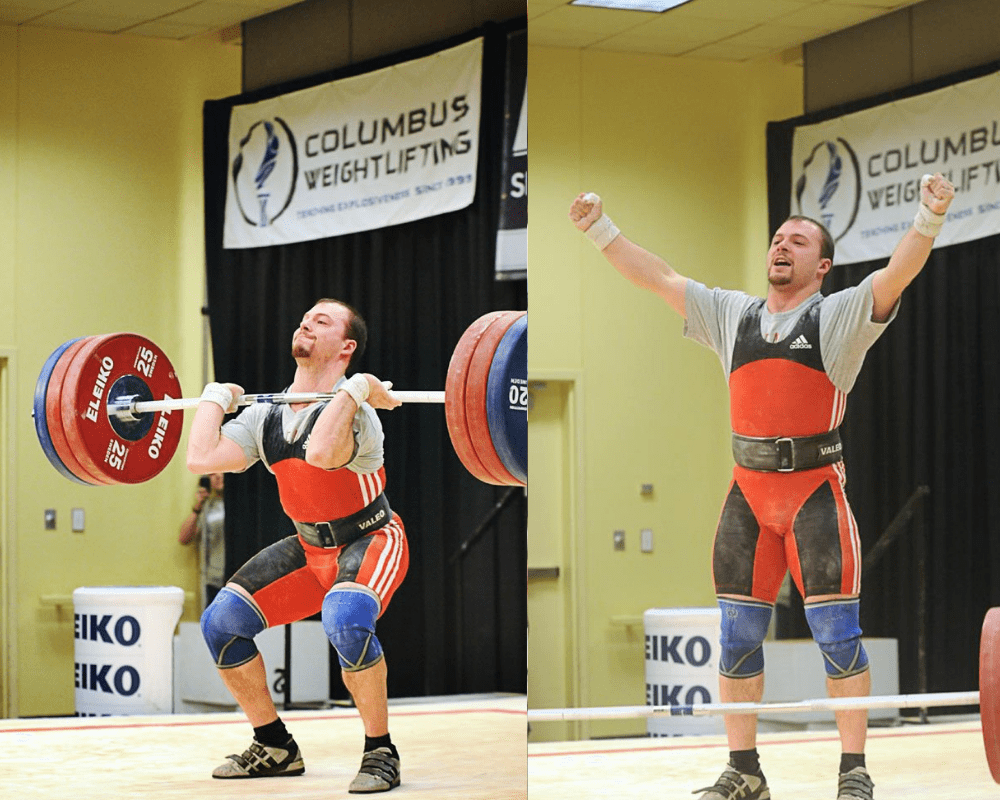 Caleb Williams, in any case, is a perfect example of small yet powerful. There might be shorter male athletes on the list, but Williams is unquestionably one of the shortest still competing. We do have to congratulate Caleb going toe to toe with the best.
Pernell Whitaker – 5'6"
Pernell Whitaker, a boxer, was particularly small for such sport, which places a premium on fist reach. He excelled in four different weight classes despite his small stature, winning several gold medals and titles. He's quite the dancer in the boxing ring.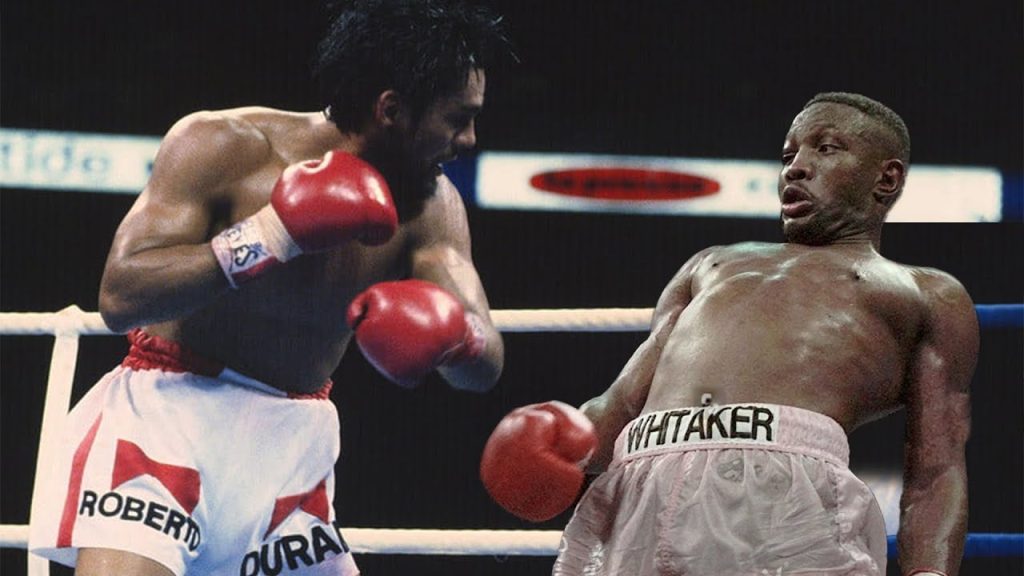 In 2006, he was enshrined in the International Boxing Hall of Fame. Admittedly, he lost several of his most renowned fights, but his aggregate record of 40-4-1 was still impressive, and he never got knocked out in his whole boxing career.
Henri Richard – 5'7"
Henri Richard, sometimes called Pocket Rocket, is a short but just not insignificant former hockey player whose identity is familiar to most fans when it comes to his fame and notoriety. He has an amazing 11 Stanley Cups to his name.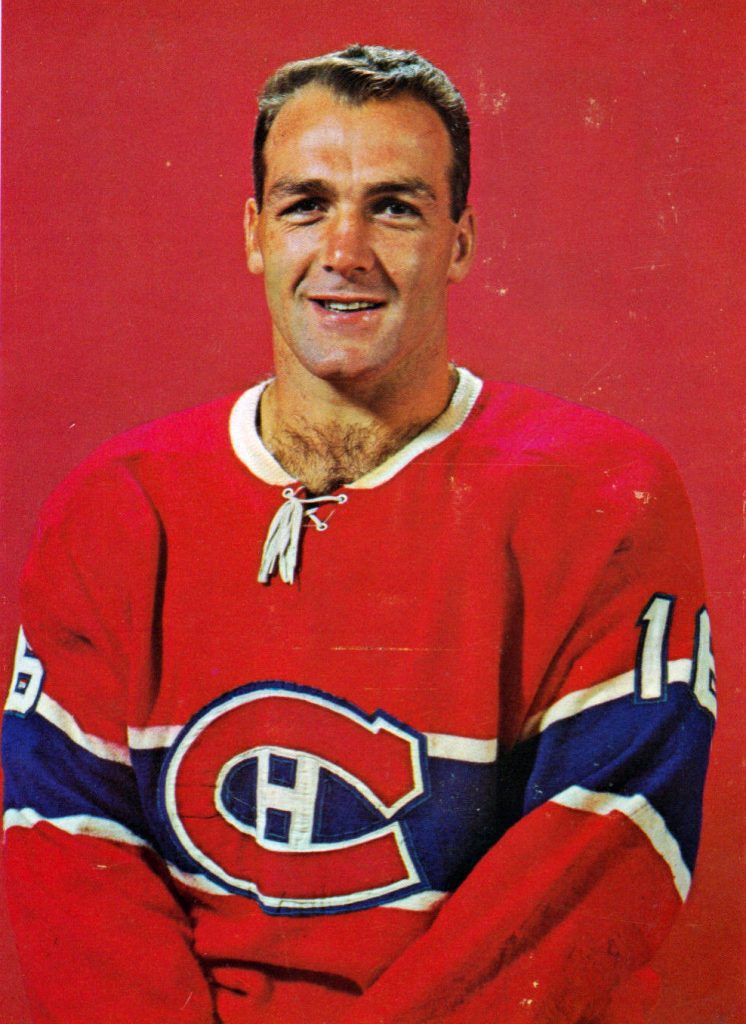 Therefore it is no wonder that he's considered one of the greatest hockey players of all time. Henri Richard, just like all the other sportsmen on this list, is evidence that physical stature has little to do with athletic performance.