Battle Of The Titans: Legendary Rivalries That Defined The Sporting World
By Sachin P June 14, 2023
---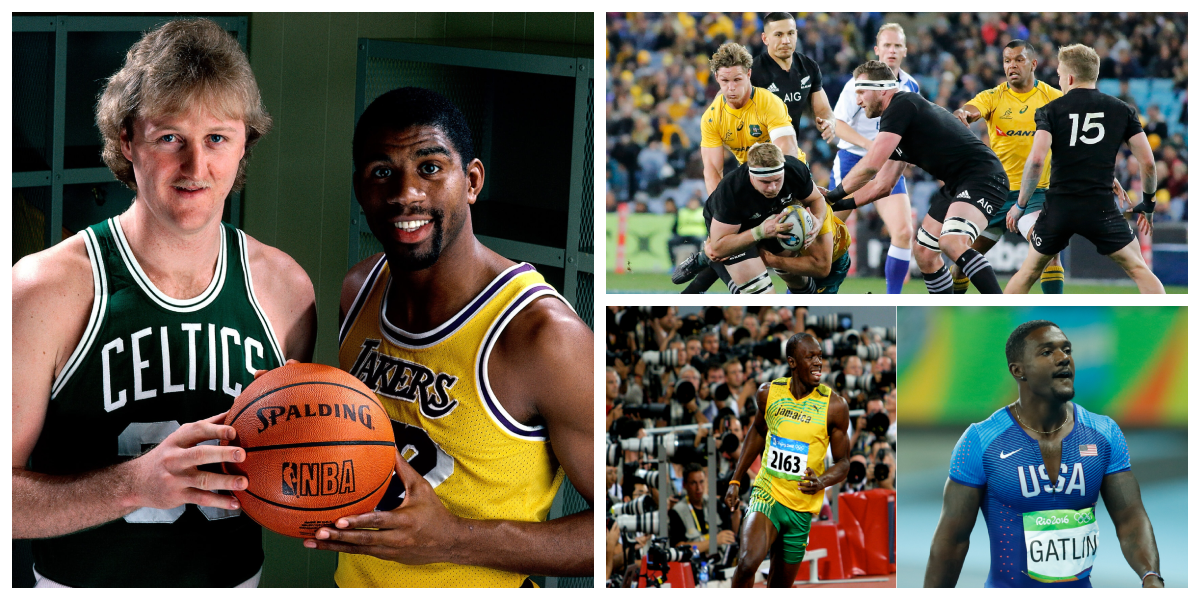 Honestly, we could rewrite this post till judgment day, but the truth is most people would still have disagreements about the rivalries we have written about here. That is precisely why sports fans around the world still find this topic exhilarating.
Whether you're a spectator or a player, several factors can have a significant impact on your views regarding the greatest rivalries in sports history, for example, where you grew up or even your dad's favorite team. Either way, there's something about beefs that's just too exciting to resist!
So, we've searched across the globe to compile what we think is a considerable list of famous sporting rivalries. We have considered many factors and included all manner of sports. So, read on to see if we got or missed your faves!
European Football – Lionel Messi and Cristiano Ronaldo
These two giants have been vying for superiority since 2009. While playing together in La Liga, Cristiano Ronaldo, and Lionel Messi performed at a very high level. On the field, their competition was ferocious despite being a bit reserved about it off of it.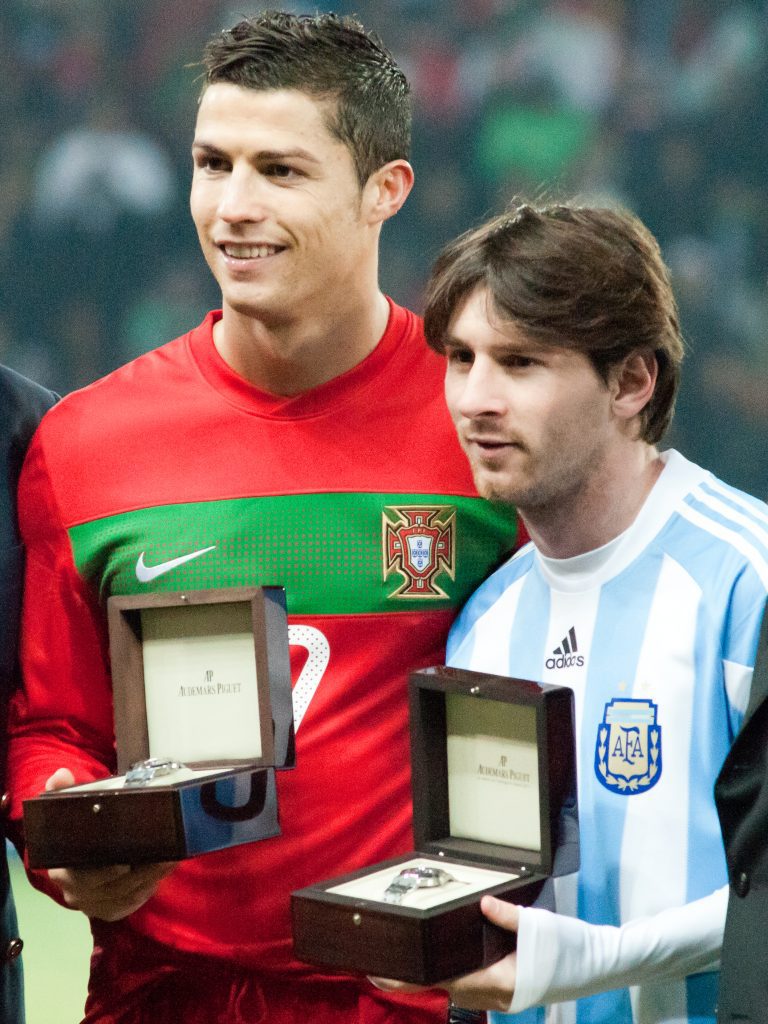 In 2018, Ronaldo moved to Juventus in search of greener pastures, but Messi stayed put at Barcelona. By claiming the 2022 FIFA world cup for Argentina, we believe Messi finally put an end to the heated debate of who's the GOAT, once and for all.
Boxing – Muhammad Ali and Joe Frazier
The rivalry between these two legendary athletes will be known for eons. Even the names of all the battles between Ali and Frazier are memorable to this day. They were aptly named The Fight of the Century (1971), Super Fight II (1974), and The Thrilla in Manila (1975).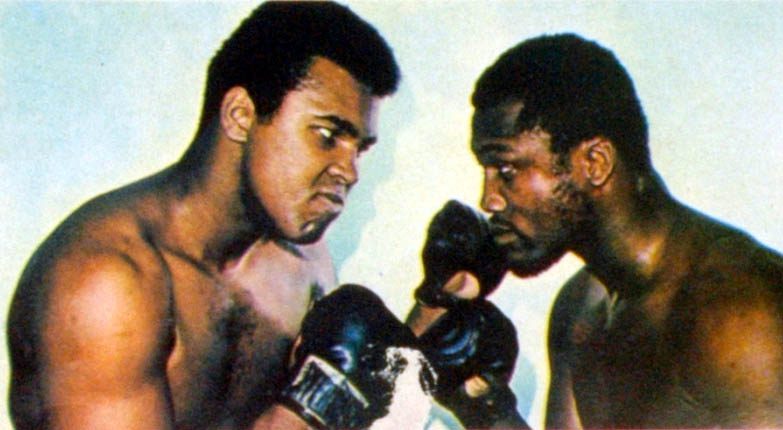 In their first encounter, Frazier defeated Ali and received a unanimous decision to keep the WBC and WBA titles. Due to the lack of a title on the line, Ali claimed the rematch battle by unanimous decision in 1973. Ultimately, he won the last championship fight between them in Manila via TKO.
Tennis – Roger Federer and Rafael Nadal
These two ruled the court for many years, and avid fans know there was a perpetual struggle for dominance among them. Nadal and Federer were fated to reach the pinnacle of their abilities at the same time, frequently switching places at the top of the ATP world rankings.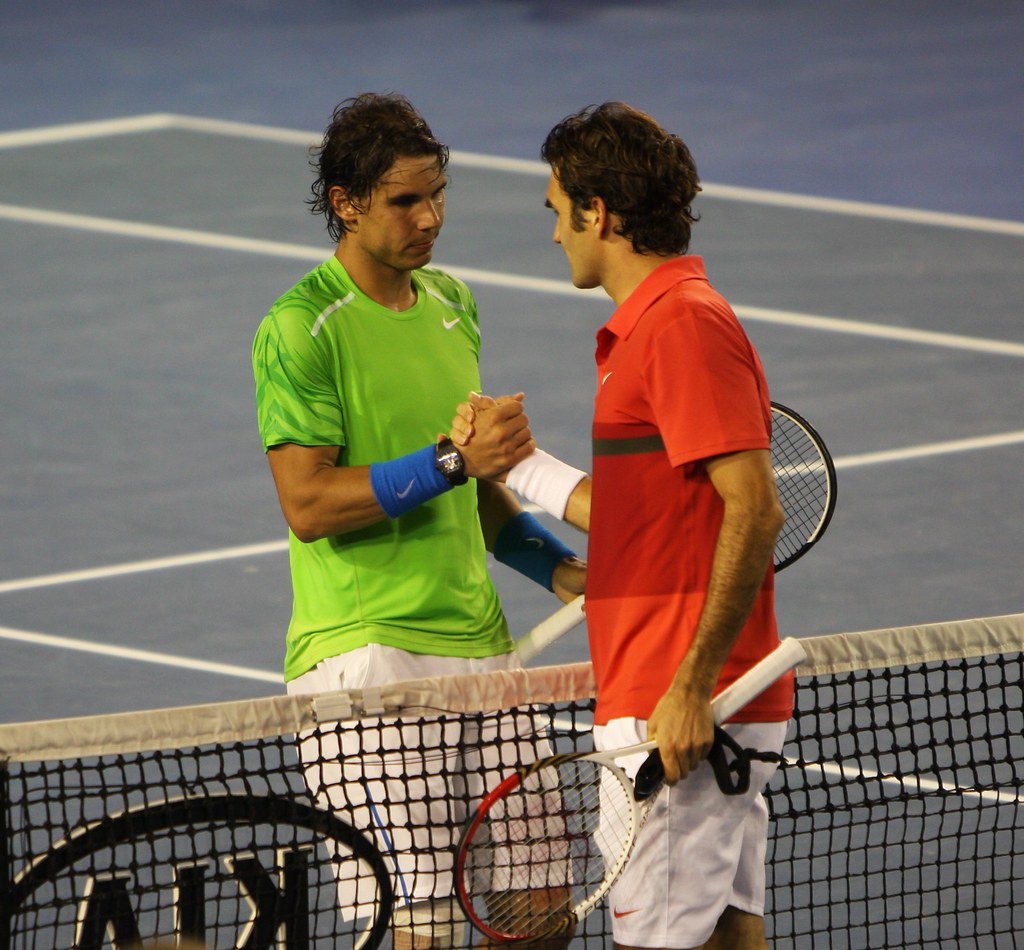 Their rivalry, which is frequently referred to as the "FEDAL," began with their first encounter in 2004. On their respective favored surfaces (grass, clay, hard court), each went on to defeat the other. An ongoing and seemingly never-ending argument over who was the best erupted from that point.
MMA – Khabib Nurmagomedov and Conor McGregor
The fierce competition between these UFC legends is most evident away from the octagon. This is mainly because they've only sparred once. Before the iconic Brooklyn bus attack, the two had once had great respect for one another, but things deteriorated very quickly.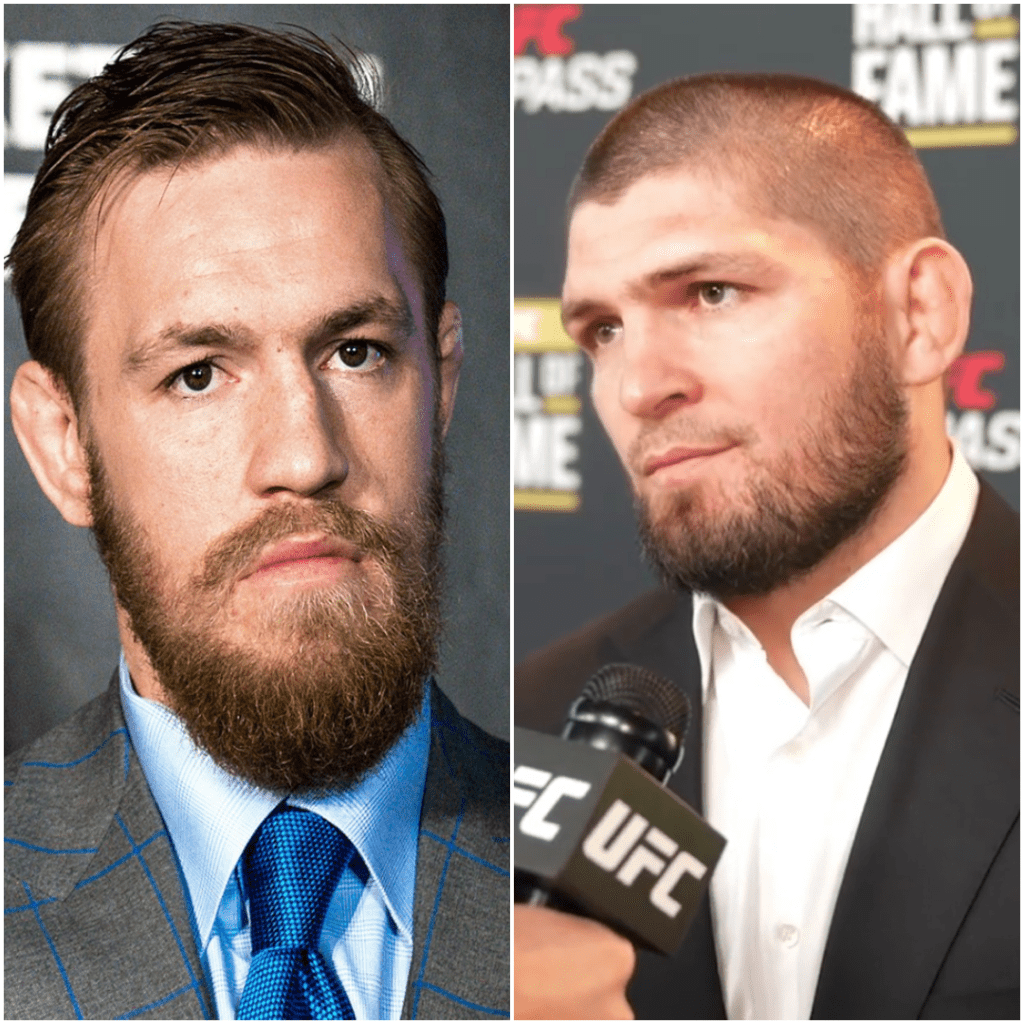 Khabib won by submission against 'The Notorious' during the fourth round after weeks of conflict involving the two. This rivalry also resulted in the most hostile press event in UFC history. Since then, McGregor has made no secret of his desire for retribution against Khabib.
Formula 1 – Ayrton Senna and Alain Prost
The rivalry involving Ayrton Senna and Alain Prost was fierce. These two have won seven Drivers' World Championships amongst them. Prost's final F1 season took place in 1993, but the two had battled for the majority of the preceding decade. They were at their peak from 1988 to 1989.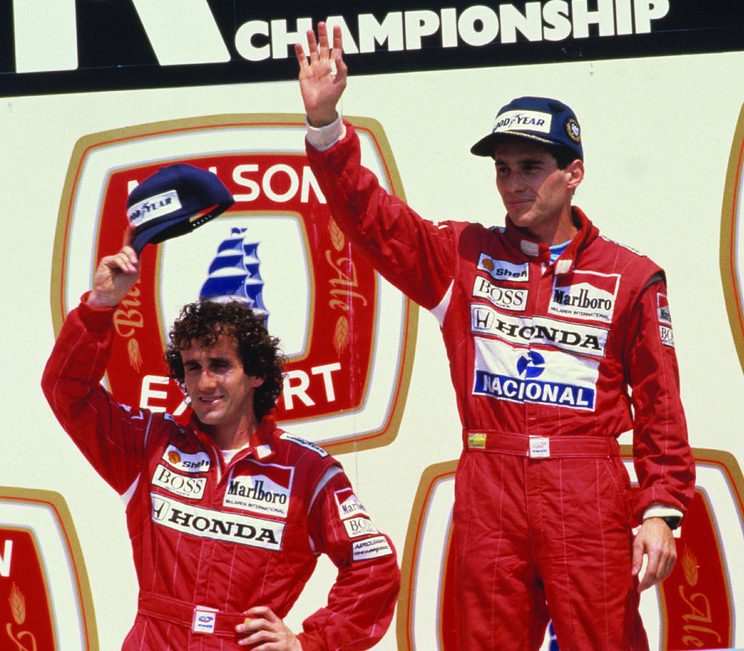 That's when they were teammates at McLaren. Regrettably, Prost retired after the 1993 season, and Senna passed away while racing in the San Marino Grand Prix in 1994. This prevented the legends from mending fences and becoming friends in retirement, as so often occurs in sports.
Tennis – Venus Williams and Serena Williams
This duo has won so many doubles championships together and undoubtedly has a terrific sync with each other. So, it may sound a bit absurd to refer to the Williams sisters' one-on-one matches as a rivalry, yet for a considerable amount of time, they did.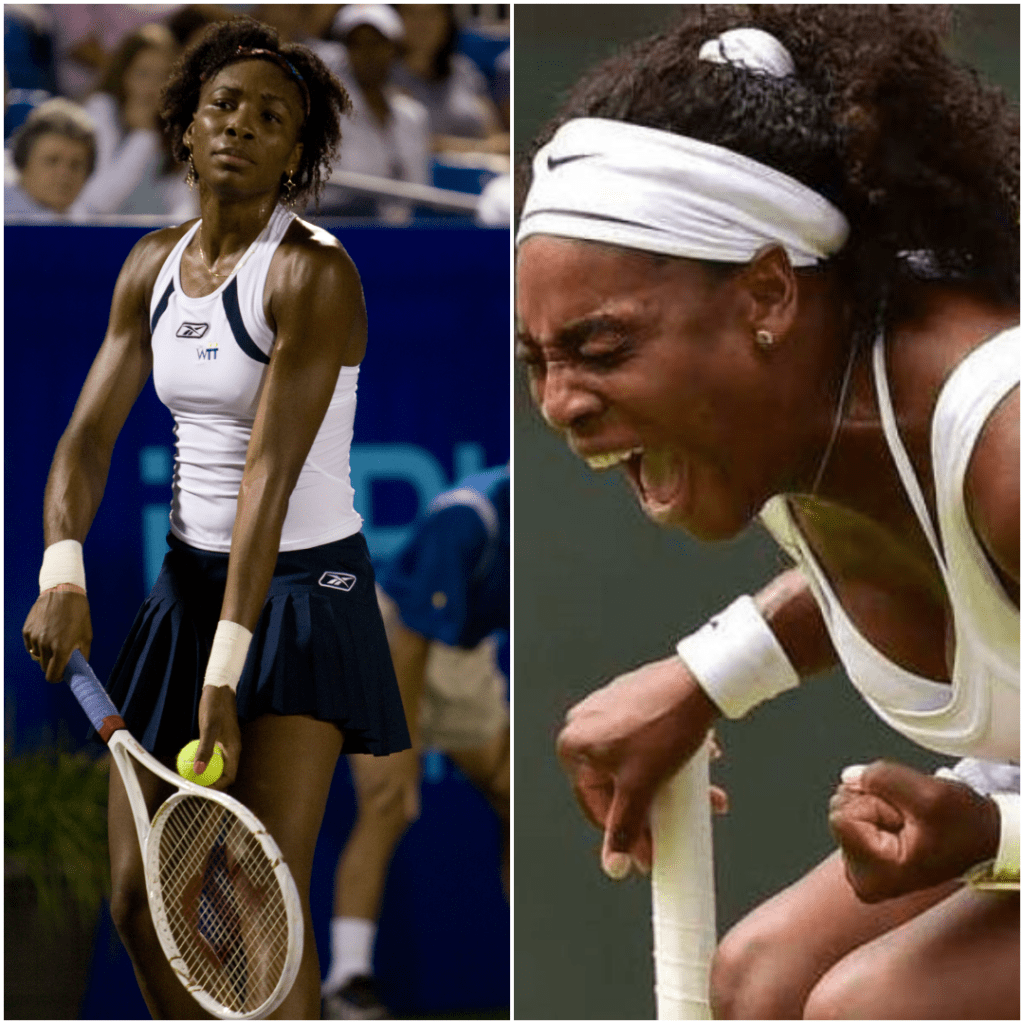 The two competed against one another in 11 finals between 1999 and 2009. The very first of such battles ended in victory for Venus. However, Serena swiftly asserted her dominance, going on to win eight of the 11 encounters, which included five grand slam finals.
Boxing – Manny Pacquiao and Floyd Mayweather Jr.
The fight between these two was dubbed the 'Battle for Greatness.' Even those who aren't boxing fans knew something huge was happening. It took place back in May 2015 following many years of back-and-forth involving the two illustrious boxers. The years of animosity between them prior to that fueled the fires before the match.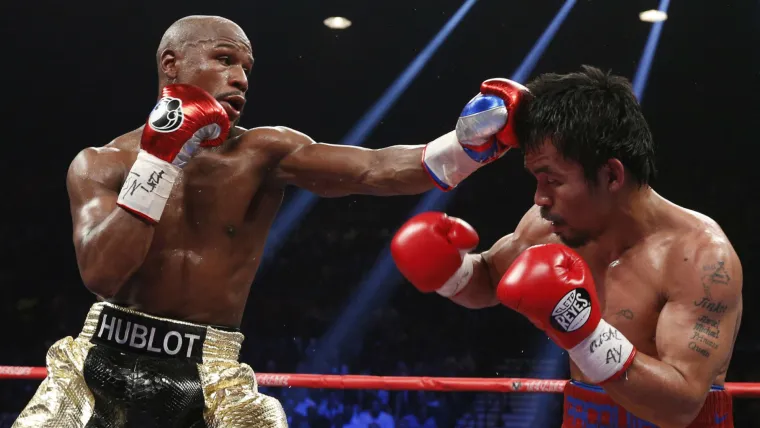 Factors such as the winner's purse, allegations of substance abuse, as well as the venue held off the inevitable from happening. In the end, Mayweather, who was reigning as the No. 1 at the time, ultimately prevailed in what turned out to be a lackluster contest.
Professional Wrestling – WWF and WCW
Since WWF and WCW competed for the same Monday night slot, there was a constant ratings battle. Superstars frequently switched between the two companies, and there were frequent not-so-subtle jabs at each organization. Occasionally, spoilers about the pre-recorded WWF broadcast were revealed on the live WCW broadcast.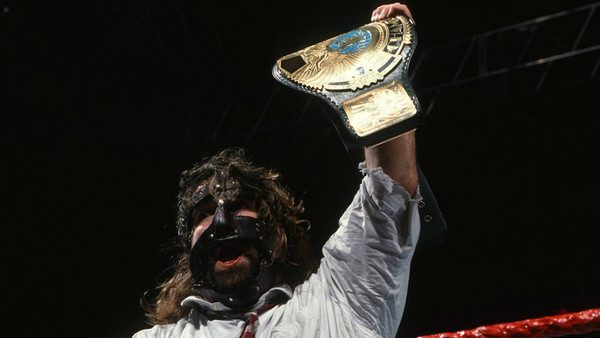 One such spoiler, regarding Mankind winning the WWF title, backfired on WCW. It inadvertently prompted even people to turn to the WWF channel to watch it. This greatly shifted the trend in WWF's favor, and in 2001, they were able to buy out WCW.
Athletics – Allyson Felix and Veronica Campbell-Brown
For almost a decade, Allyson Felix and Veronica Campbell-Brown competed for the 200-meter sprint throne. This started at the 2004 Summer Olympics when Campbell-Brown defeated Felix in the 200-meter final. Felix later replied in fashion with a gold medal in the 2005 World Championships in Helsinki.

In that race, Campbell-Brown finished fourth. In 2008, Campbell-Brown successfully defended her 200-meter Olympic title in Beijing, outpacing Felix once more. And once again, in the 2012 Summer Olympics, Felix ended up claiming the highly sought-after 200-meter gold medal, whereas Campbell-Brown ended up fourth.
MMA – Chuck Liddell and Tito Ortiz
One of the wildest feuds in UFC history was between the legends Chuck Liddell and Tito Ortiz. From their initial encounter at UFC 47, where Liddell knocked out Ortiz, through their rematch (which Liddell won by unanimous decision), they set a PPV record.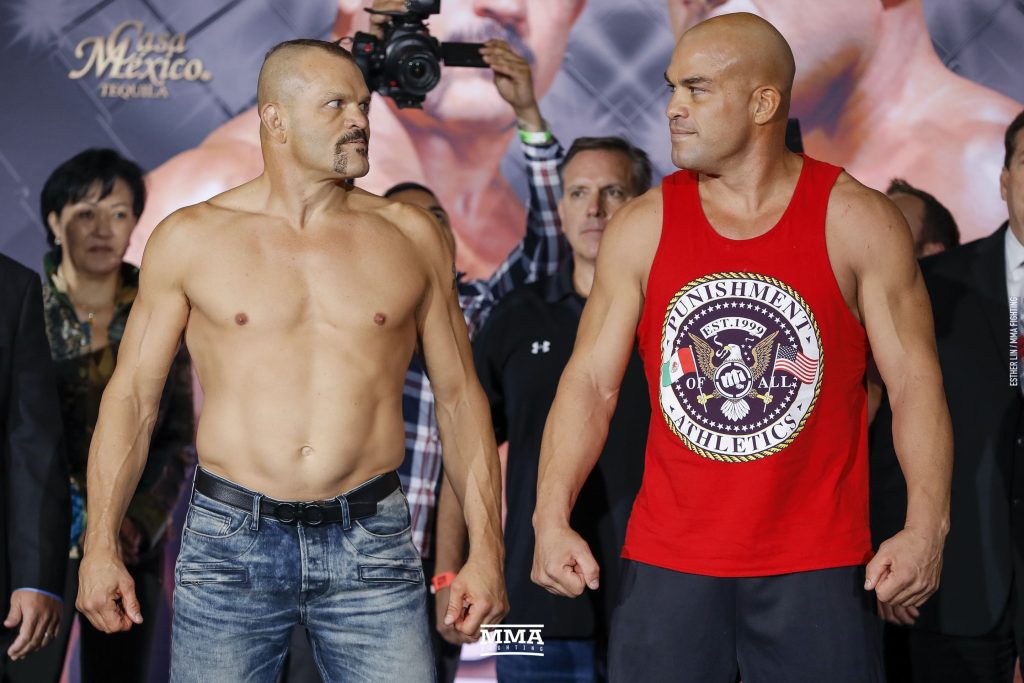 When the two were chosen as competing coaches in The Ultimate Fighter, the verbal disagreements between them continued. In a third UFC fight that took place in 2018, Ortiz finally got his comeuppance via a first-round KO victory. Sometimes it's hard to believe they were once friends.
European Football – Inter Milan and AC Milan
The first fixture between Inter Milan and AC Milan was known as the Milan Derby. While AC and Inter have both recently somewhat dropped shy of the anticipated standards, both clubs have repeatedly dominated Europe. They are among Italy's most successful home teams.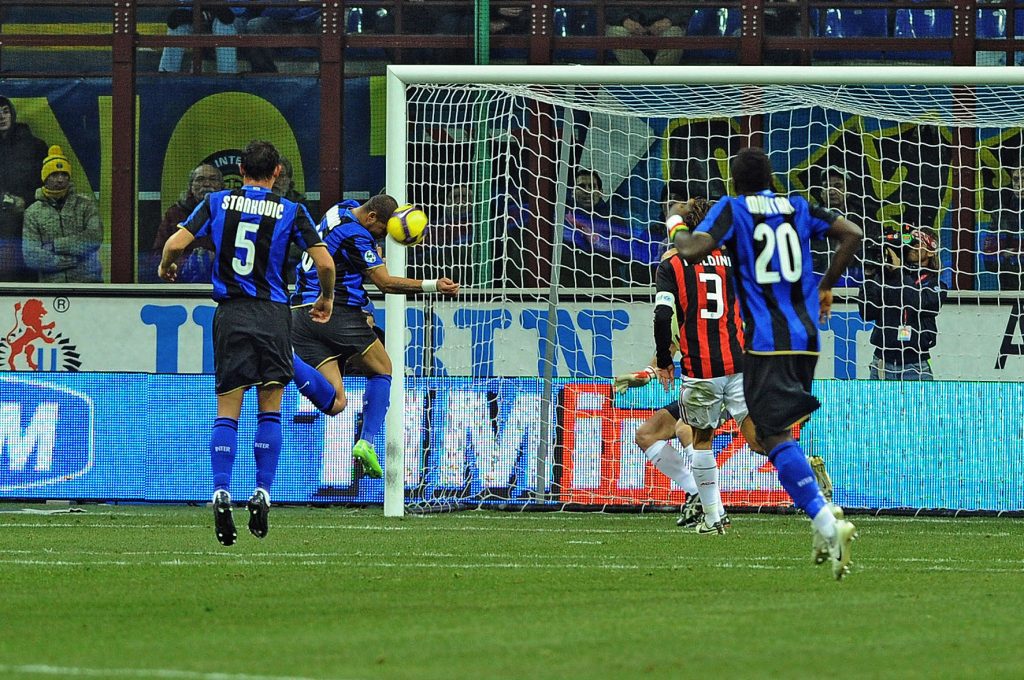 Owing to the intense animosity between the two sides, the second leg of their 2005 Champions League match was called off after 73 minutes. That was mainly because Inter supporters set off pyrotechnics within the San Siro, one of which hit AC goalkeeper Dida.
NCAAF – The Auburn Tigers and the Alabama Crimson Tide
The Auburn Tigers and the Alabama Crimson Tide have had a rivalry for more than a century. Every year, the in-state adversaries square off in the prestigious Iron Bowl, resulting in the victor claiming prestige in Alabama's college football community. However, the game has occasionally been canceled.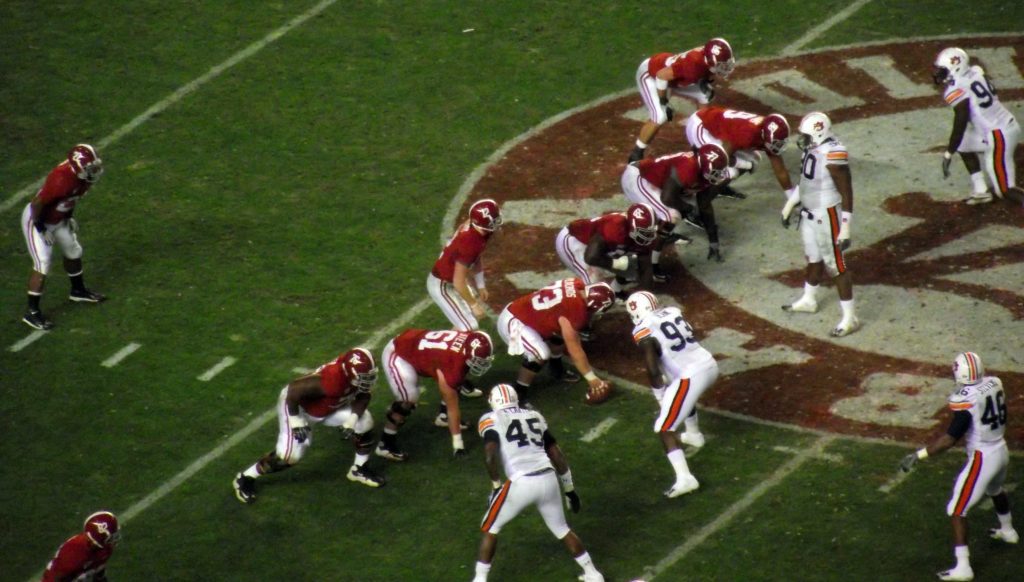 For example, there was unrest at the game in 1908, and the match had to be called off. Luckily, the Iron Bowl was reinstated after a 40-year hiatus, and now, both teams and their supporters eagerly anticipate the game each season.
Athletics – Carl Lewis and Ben Johnson
The intense rivalry between Carl Lewis and Ben Johnson has always been dominated by drug use. Lewis has consistently defended his presumed innocence amid proof of three failed drug screenings at the 1988 Olympic trials. Eventually, the USOC accepted Lewis' explanation of unintentional use.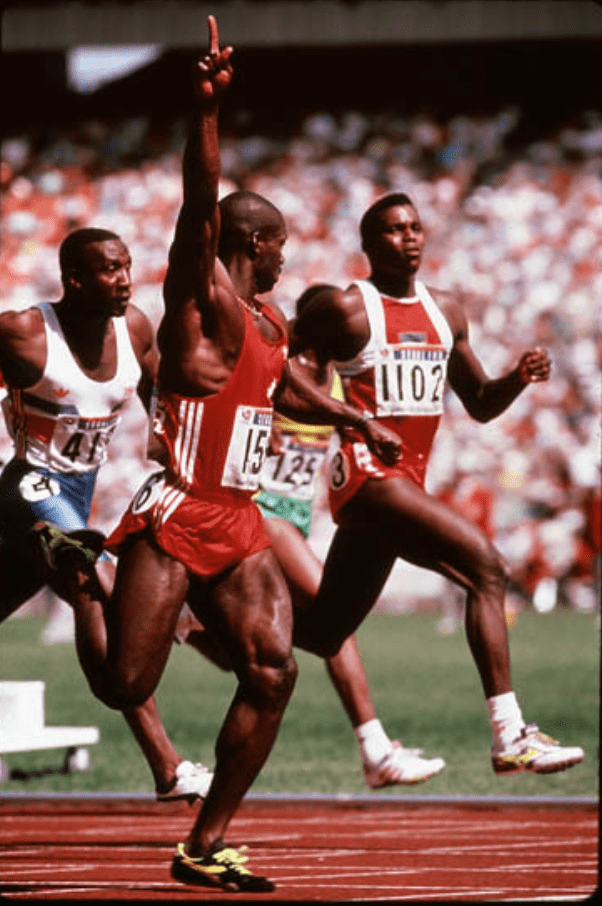 Their competition got to the climax at the 1988 Men's 100m Final in Seoul, which is labeled the dirtiest race in sports. Johnson initially won the race but was later deprived of his medal, giving Lewis, who finished in second place, the victory.
European Football – El Salvador and Honduras
Neither Honduras nor El Salvador had qualified for any FIFA World Cup before their 1969 qualification games. Honduras managed to lead with a 1-0 initial victory against El Salvador. Later on, El Salvador stepped up and defeated Honduras 3-0 in the second match.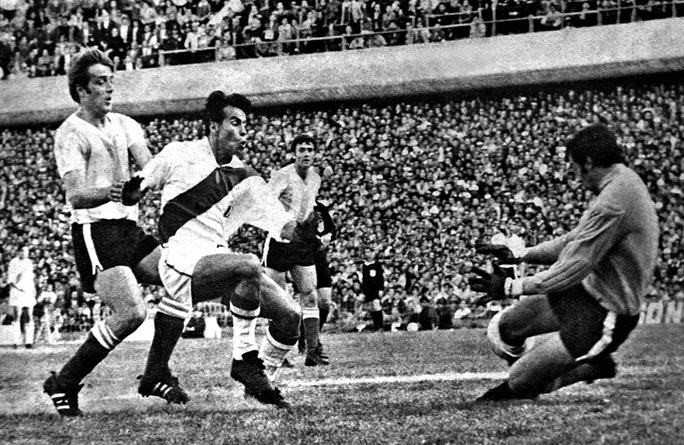 In the final, El Salvador defeated Honduras 3-2 in the third match, during extra time. This secured El Salvador's spot in the World Cup. Crowd violence disrupted every game, and sadly, three weeks after the match ended, the two nations went to war with each other!
NBA – Shaquille O'Neal and Kobe Bryant
Shaq and Kobe lacked the kind of friendship off the court that they had on it. Though we can all agree that they're both legends, they didn't always see eye to eye. But despite the rivalry, they both won three NBA Championships for the Los Angeles Lakers.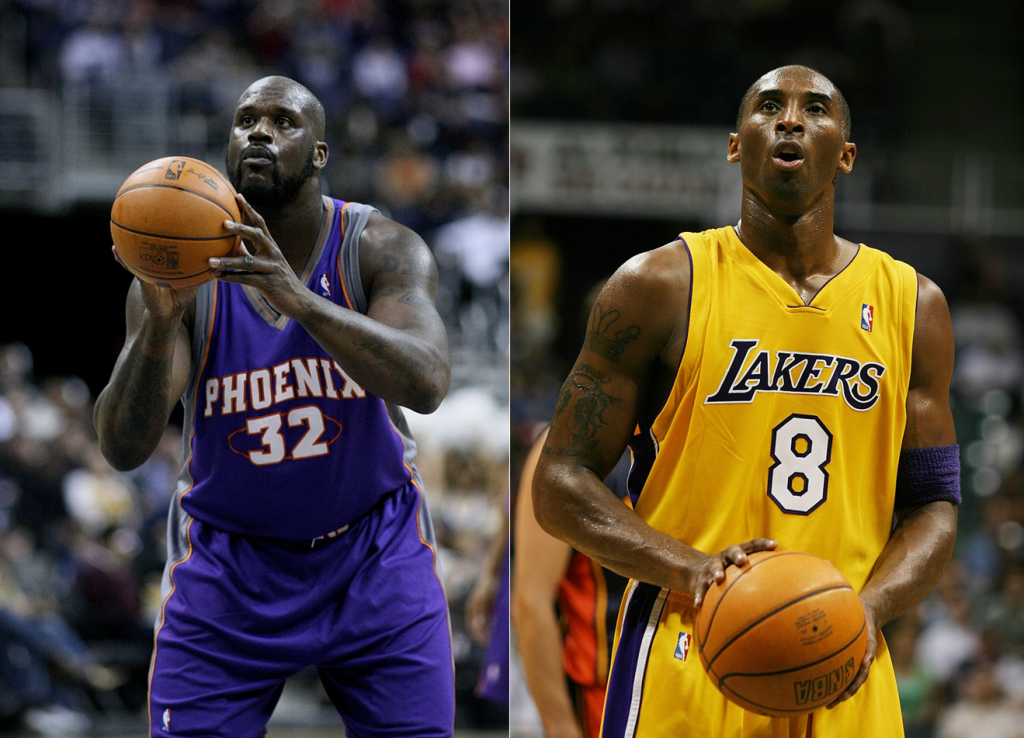 Many people believe that the 2004 Lakers' decision to move O'Neal was influenced by Bryant when the friction between the two basketball greats reached a breaking point. After Shaq's retirement, their ill will was resolved and subsequently replaced with mutual admiration for one another.
NBA – Larry Bird and Magic Johnson
These two had a rivalry that is said to be one of the main things that popularized the NBA at its peak. Larry Bird and Earvin 'Magic' Johnson were icons for their respective teams in the 1980s, and both of them had undeniable talent and passion for the game.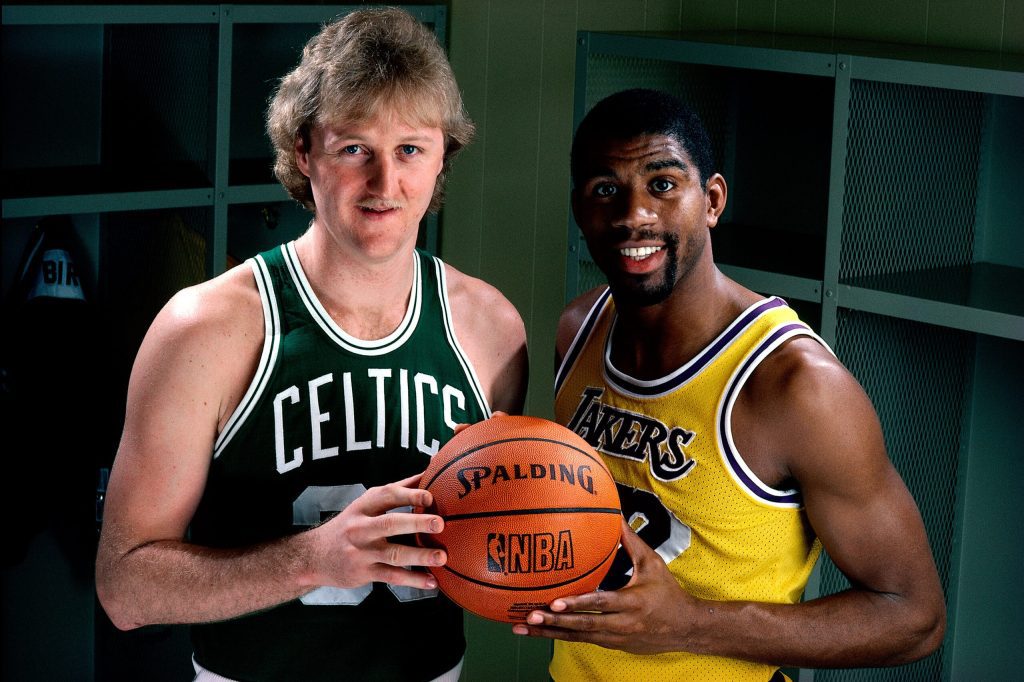 Twelve NBA All-Star games, as well as three NBA MVP awards, are among each player's career accomplishments. If you ask some fans, Johnson's advantage in the NBA Finals MVP honors (3-2) and NBA Championships (5-3) is significant enough to tilt the balance of domination in his favor.
European Football – Manchester United and Liverpool
Manchester United and Liverpool have a fierce rivalry as they are among the two most popular football clubs in England. United had to sit by as its rivals ruled the 1970s and 1980s. Then, Liverpool had to endure United's victory of 13 of the first 21 Premier League championships.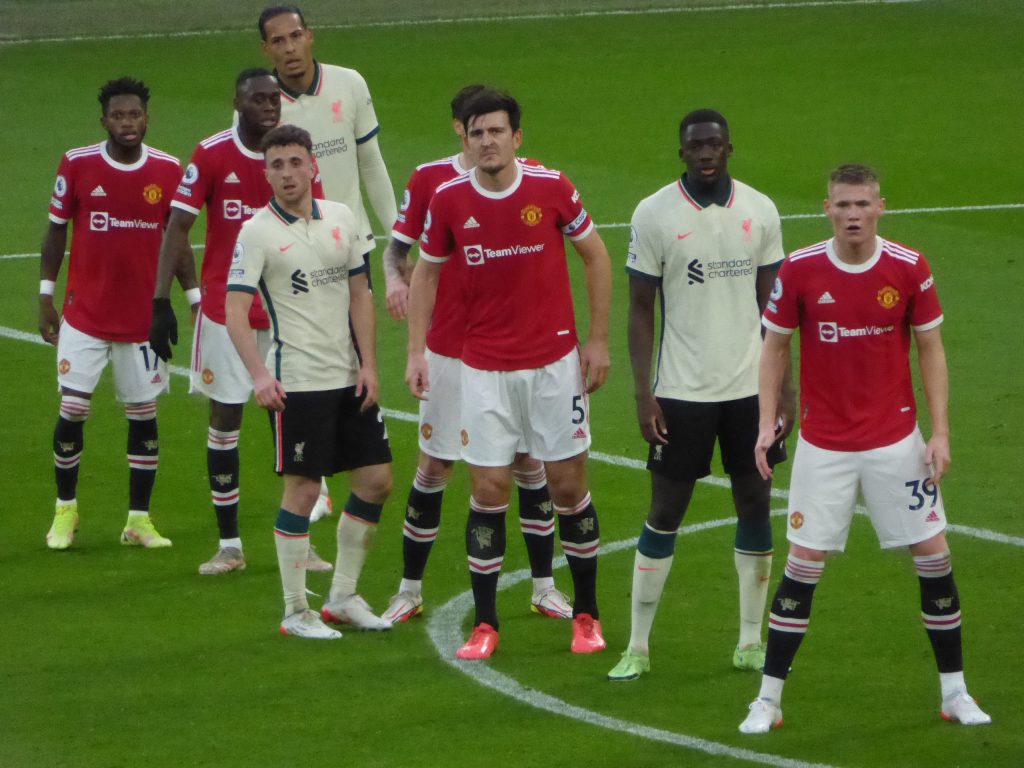 Manchester United also managed to catch up to and surpass the Merseyside club's record of 18 crowns. When these two clubs compete, there is usually a lot on the line. Therefore flare-ups, drama, and unfriendly fan comments in the stadium and even online are always anticipated.
Athletics – Usain Bolt and Justin Gatlin
The 100-meter sprint is one of the most exciting contests in athletics. Having said that, these two proved to be the absolute best in many memorable competitions. As you probably know, Bolt rightfully earned the majority of the praise, but his American opponent never fell far behind.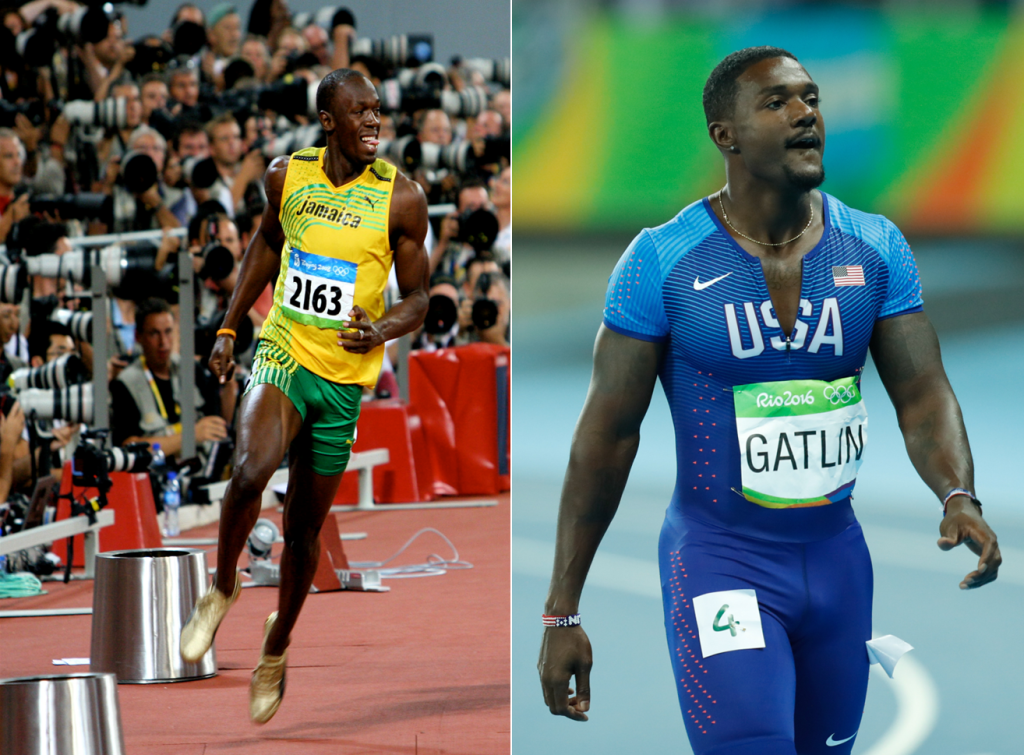 The 2017 World Championships marked Bolt's last professional race. There, Gatlin managed to dethrone him as the sprinting king. However, Bolt's supporters all over the world found it difficult to accept Gatlin's triumph because he had already received two doping counts.
Boxing – Sugar Ray Robinson and Jake LaMotta
The legendary six-fight matchup between Sugar Ray Robinson and Jake LaMotta is the stuff of legend. Robinson defeated LaMotta in five of their six battles over nine years, but he later acknowledged "The Bronx Bull" as his most difficult foe.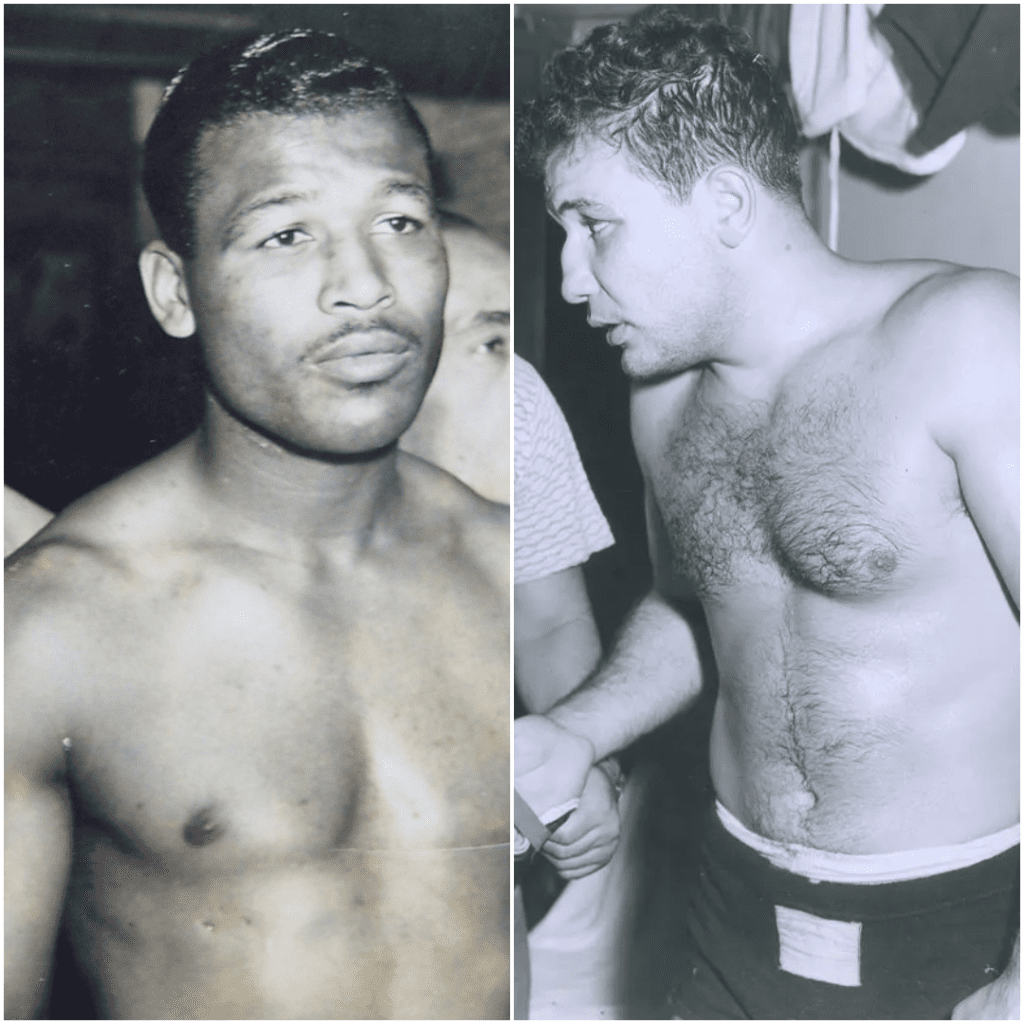 Robinson was defeated by LaMotta in their second encounter, but unsurprisingly, Sugar exacted revenge just three weeks later. During the St. Valentine's Day Massacre, which is their most famous confrontation, Robinson beat LaMotta but did not knock him out, which required the referee to step in and intervene.
Cricket – Australia and England
The Ashes of the ceremonially burned cricket ball from the first time Australia defeated England during a test match in 1882 have been stored in a tiny urn ever since. And from that time, the Ashes series has occupied cricket lovers' thoughts and emotions worldwide.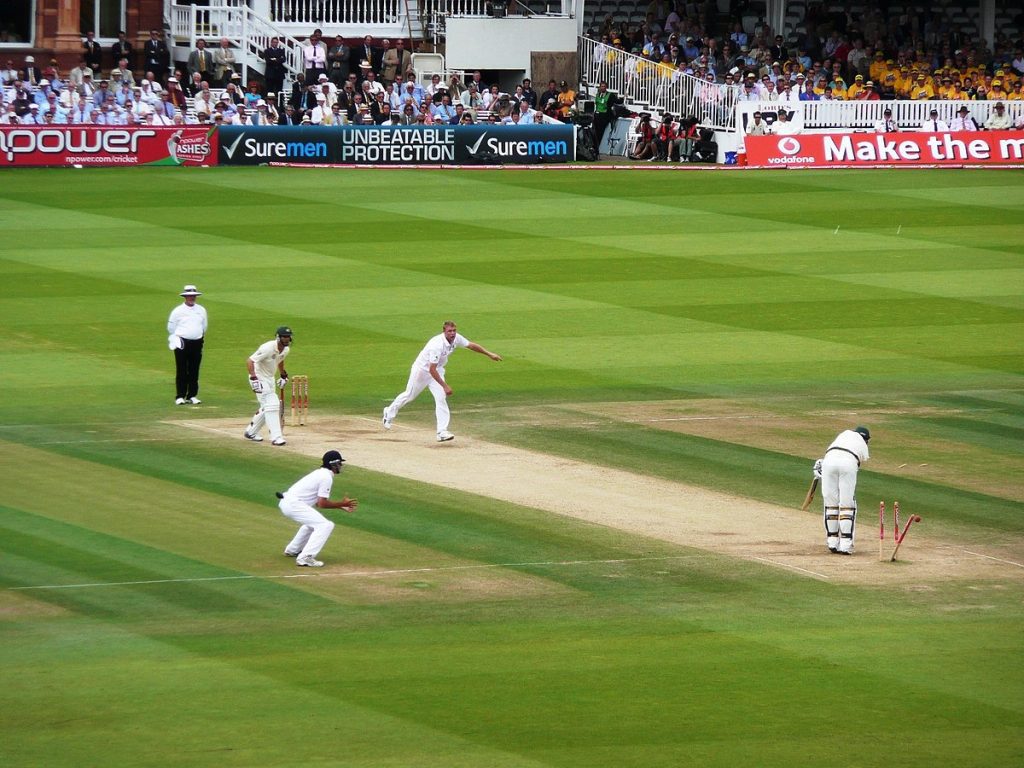 The Ashes pit two countries against one another to determine international test match bragging rights. The series is also a matter of national pride for both countries. Despite Australia's previous dominance, England managed to balance the odds by winning against Australia in the 2010 T20 World Cup.
Ice Hockey – USA and Canada
USA and Canada have the most intense rivalry in Olympic ice hockey. In both countries, interest in ice hockey is at its peak. As a result, the Winter Olympics are dominated by the two countries. The games are always notoriously competitive.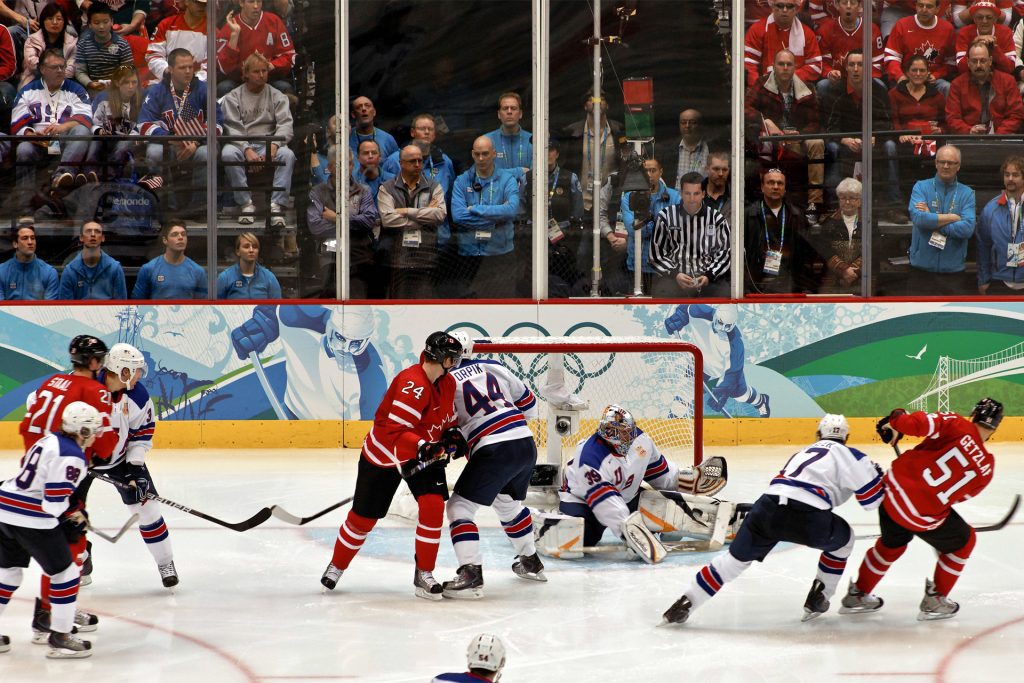 In 2018, team USA won following a shootout, which was a defining moment. This happened 20 years after winning the gold medal in the inaugural women's ice hockey Olympic tournament. Before then, Canada had triumphed in four consecutive matches but fell short in a nail-biting penalty shootout.
Boxing – Mike Tyson and Evander Holyfield
To qualify for the USA Olympic squad in 1984, Holyfield first overcame Tyson. That match prompted Tyson to turn professional, and he quickly broke records to become the world's youngest heavyweight champion. In 1996, they had their first professional encounter.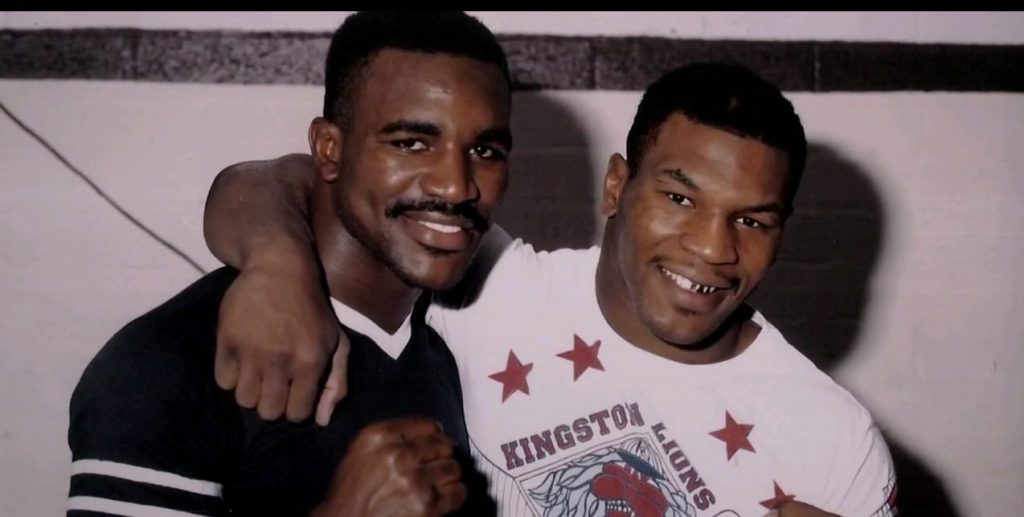 In one of history's biggest heavyweight surprises, Holyfield prevailed through TKO. During their rematch, Tyson bit Holyfield's ear, and the exchanges between them stayed nasty for years. But in recent times, Tyson has expressed regret for the horrible deed, and the two seem to have reconciled.
Tennis – Steffi Graf and Monica Seles
Steffi Graf had a powerful forehand and a sophisticated, sliced backhand, while left-handed Monica Seles had a strong baseline. Together, these two dominated the women's tennis circuit. Sadly, Seles was hurt on the court in 1993 by a fan of Graf, which forced Seles to give up tennis until 1995.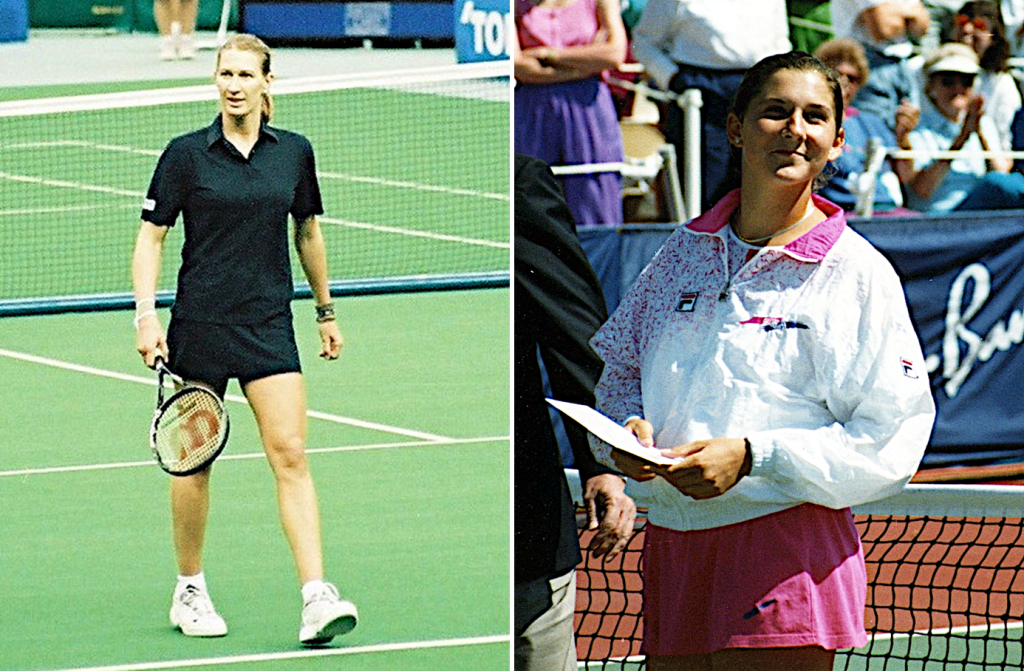 Graf had had a 7-4 advantage in their previous encounters, but Seles couldn't regain her former prominence. Between 1995 and 1999, she lost four of their five encounters. Between 1989 and 1996, the two exchanged the World No. 1 and No. 2 positions between themselves.
Rugby – New Zealand and Australia
The popular moniker by which the wider community of the international rugby world has come to identify New Zealand is "All Blacks." Australians are by nature fierce competitors, but in rugby union, New Zealanders enjoy the advantage. This is something that truly irritates the Wallabies.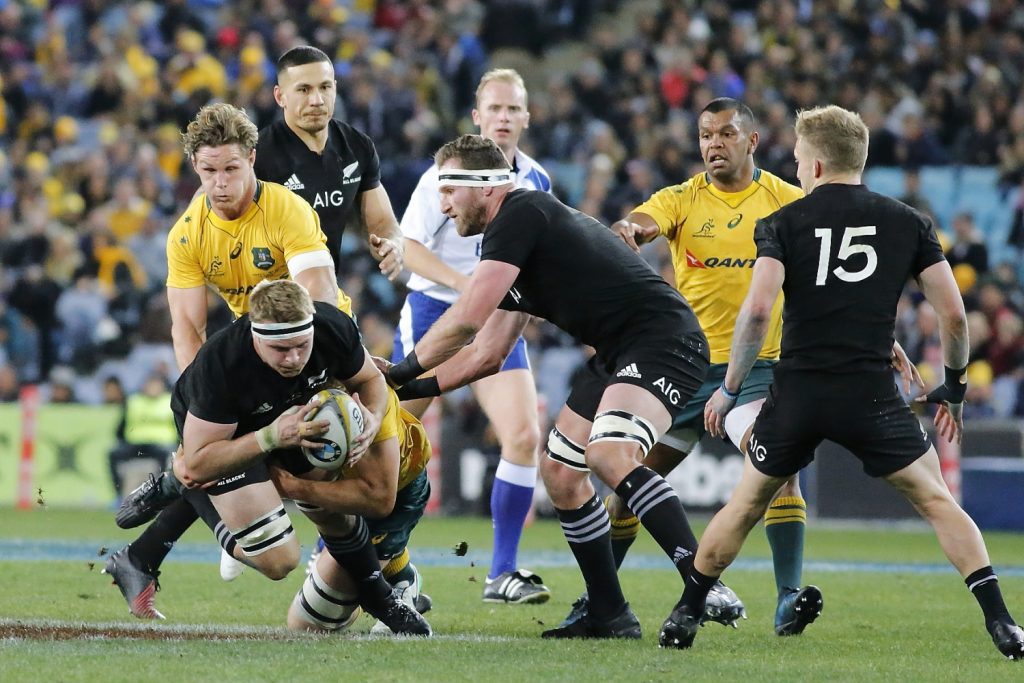 The All Blacks like this competition, but it hasn't always gone according to their plans. Australia will undoubtedly triumph once more to take the top spot in the only game they are unable to claim to have outdone their neighbors in.
Ice Skating – Nancy Kerrigan and Tonya Harding
At the 1994 National Championships, Nancy Kerrigan and Tonya Harding faced off against each other for a spot on the US Winter Olympic team. Harding won the gold and secured her spot in the Winter Olympics, but Kerrigan was selected as well in light of an unfortunate predicament.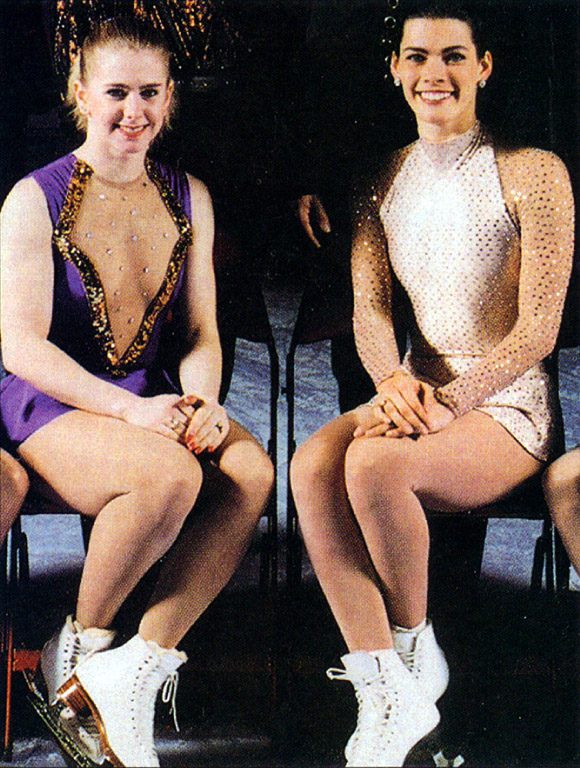 Kerrigan was attacked and injured in an attack planned by Jeff Gillooly, Harding's ex-husband, right before the championship. She later won silver in the 1994 Winter Olympics, while Harding was placed eighth. Gillooly was subsequently detained following an FBI investigation.
Rugby – Ireland and England
In principle, this rivalry encompasses any sport involving players from Ireland and England. But because both these teams frequently rank among the top 10 national rugby union teams in the world, it is constantly waged at the highest level. Gotta love rugby!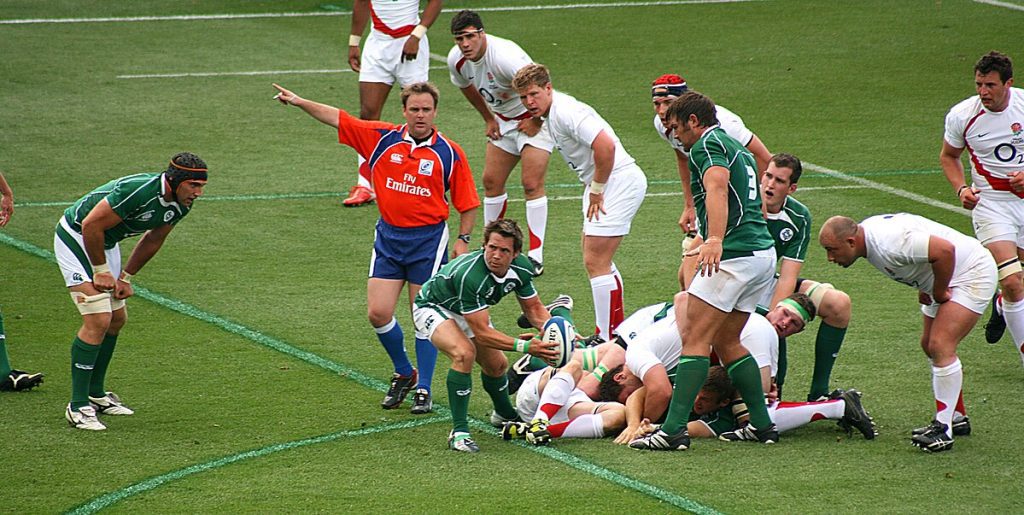 Every year, the Six Nations match between the two old rivals is a pivotal match in Europe's top rugby union competition. When Ireland welcomed England at Croke Park in 2007 and defeated them 43-13, the rivalry was at its very peak.
Chess – Bobby Fischer and Boris Spassky
For 24 years, the Soviet Union dominated the World Chess Championships. That streak ended with Bobby Fischer's victory in 1972. On a geopolitical level, this win was a momentous event. Fischer became the first competitor born in the United States to ever claim the title.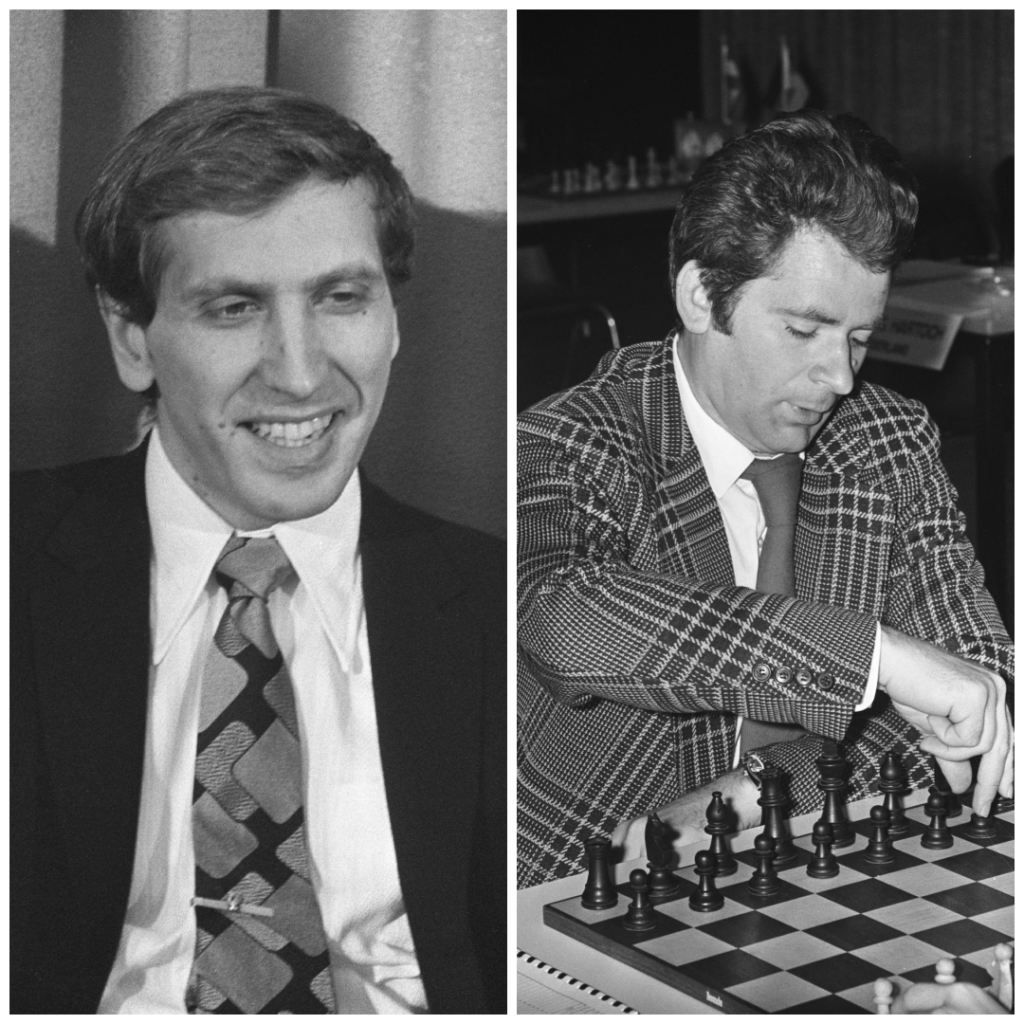 His victory occurred amid the Cold War when tensions between the US and the USSR were intense. The match with Spassky, called "The Match of the Century," sparked a rivalry in international chess among the two superpowers in addition to the rivalry between two chess prodigies.
European Football – Barcelona and Real Madrid
La Liga has been dominated by Barça and Real Madrid for ages. This has resulted in a contentious and frequently important rivalry. El Clasico attracts a huge number of spectators. Much is at stake between these two teams, with national pride and European titles being the main draws.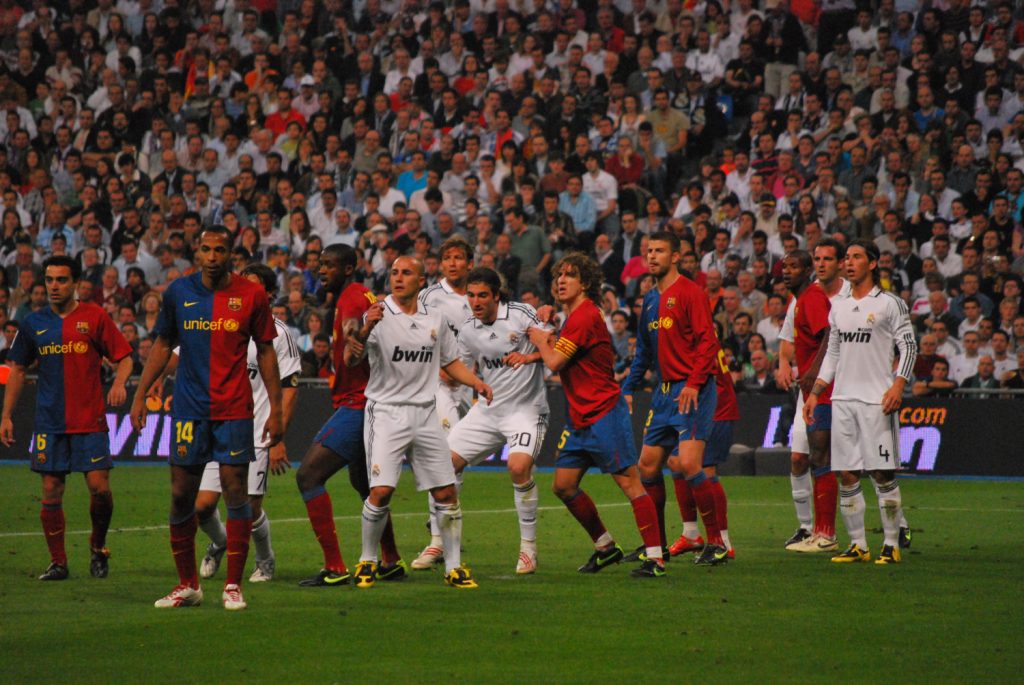 Barcelona is the center of the Catalan region, whereas Real Madrid, which has ties to the Spanish royal family, is mostly inhabited by right-wing centralists. So, the rivalry between these two football clubs has, unsurprisingly, a subtle political angle to it.
Tennis – Chris Evert and Martina Navartilova
These two competed against one another a total of 80 times on the WTA tour, 60 of those being in event finals. Both hold a whopping 18 Grand Slam singles titles. With 43 victories compared to Evert's 37, Navratilova has a slight edge in the head-to-head match record.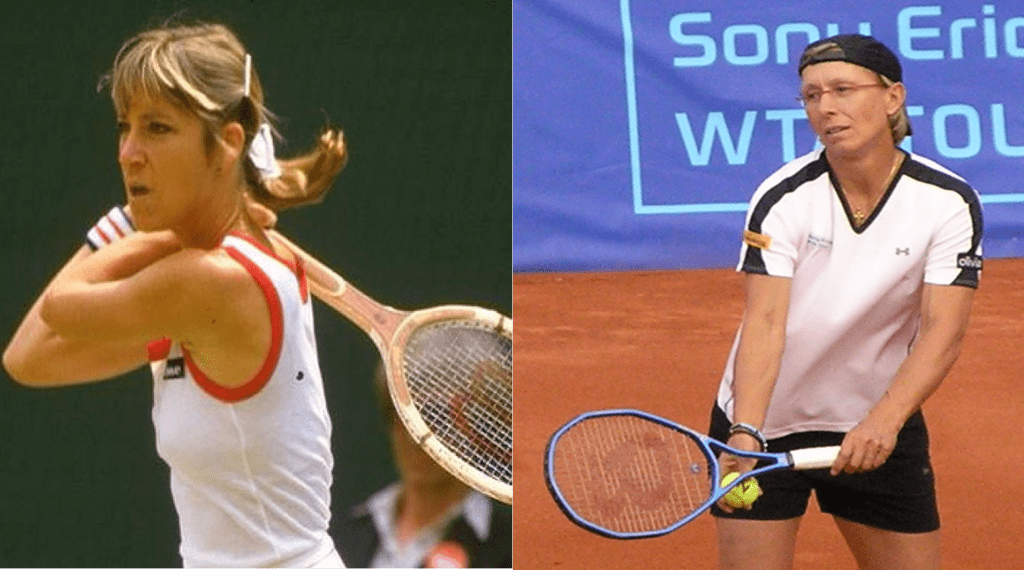 But using such statistics to determine who is superior is not ideal. That's because Evert defeated Navratilova with greater success on clay courts. Each had unique advantages and disadvantages that fluctuated during their respective eras of dominance in the 70s and 80s.
Cricket – India and Pakistan
Deep political tensions and years of sectarian strife between India and Pakistan are at the heart of the two nations' fierce sporting rivalry. Cricket matches between the two national teams were first played in 1952. Since then, players on each side have been under tremendous pressure to succeed.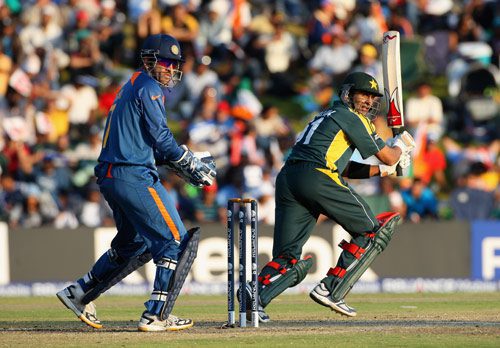 Also, fans on both sides frequently react violently when their teams lose. India and Pakistan have consistently had fervent fans on both teams during their matches. Due to the games' widespread availability on television and the internet, this has become more apparent than ever.
Golf – Jack Nicklaus and Arnold Palmer
In the 1960s and the subsequent decades, the Nicklaus/Palmer partnership significantly boosted golf's popularity among the general public. In 1962, Nicklaus defeated Palmer during a playoff at the U.S. Open after coming back from a three-shot deficit to win 74-71.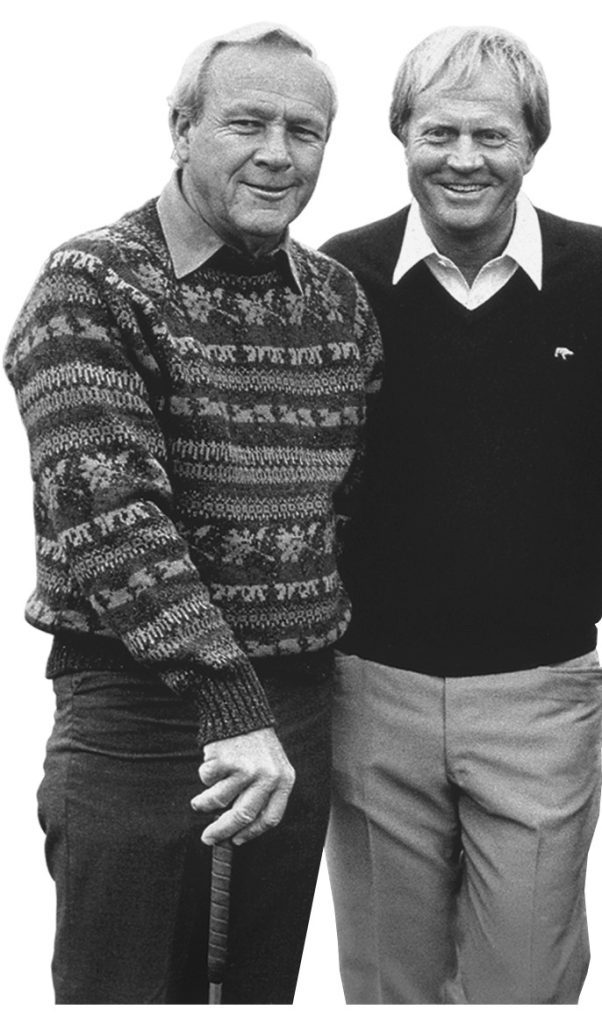 Palmer defeated Nicklaus by six strokes in the 1964 Masters. If you can, watch the dramatic 37-hole closing round of the 1970 Byron Nelson Open, where the two players battled it out. But despite numerous heated exchanges, Nicklaus and Palmer never lost their mutual respect for each other.
Tennis – Margaret Court and Billie Jean King
The fierce battle between these two tennis "golden girls" captivated spectators in not one but five Grand Slam finals. Billie and Margaret both have renowned tennis arenas that are dedicated to them. In the USA, there's the Billie Jean King National Tennis Center in New York.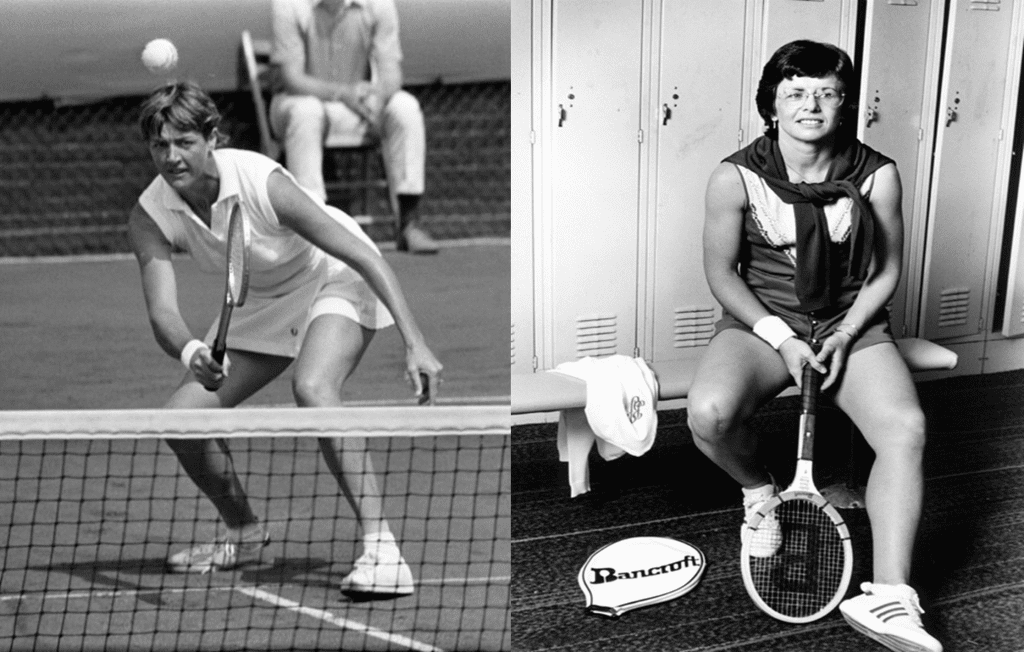 Then there is the Margaret Court Arena in Melbourne, Australia. That said, King's head-to-head record in major finals does not read well, with her achieving only one out of five. Nevertheless, their rivalry served a significant role in popularizing women's tennis.
Golf – Tiger Woods and Phil Mickelson
For nearly 20 years, Tiger and Phil ruled over the sport of golf. Tiger's dislike of Phil has a long history and is widely known. Another thing that's quite obvious is that the two are poles apart in terms of accomplishments. Although Mickelson has a sizable collection of trophies, Tiger's trophy case dwarfs his.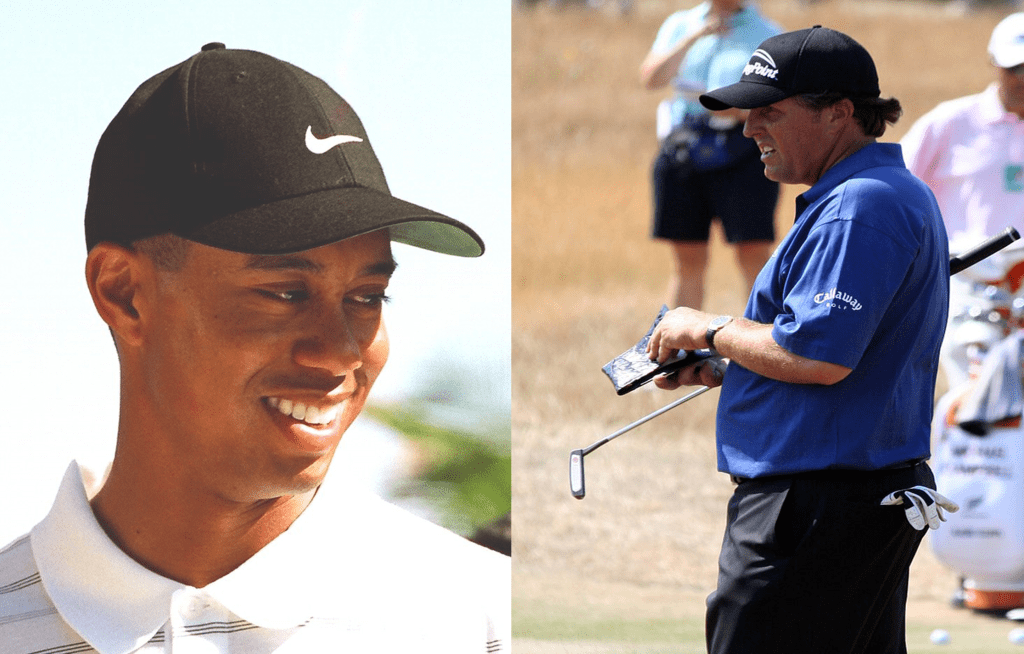 The competition would end as a result of Woods' emotional and physical breakdown. Later, fans were treated to another encounter that saw them face off in "The Match," with Phil coming out on top. Recently, the enmity seems to have subsided.
Tennis – Bjorn Borg and John McEnroe
Bjorn Borg and John McEnroe were two of the top tennis players of their day. Their rivalry was short-lived, as there was no need for a long clash. The record between the collected Swede and the ferocious American on tour throughout 1978 and 1981 was tied at 7-7.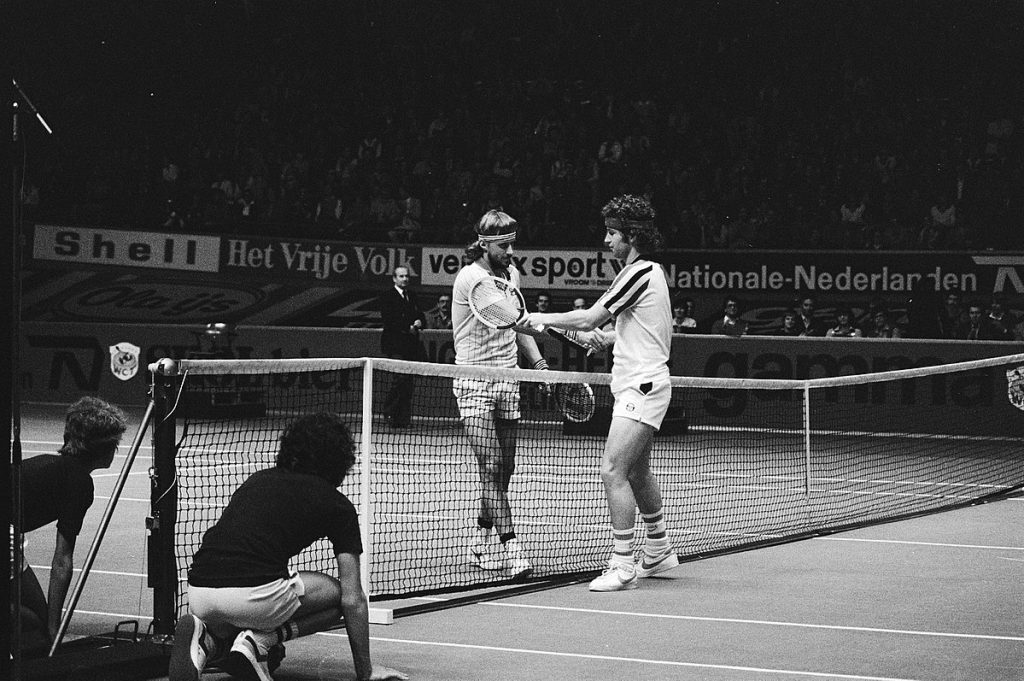 The head-to-head performance of these two powerhouses is indicated as a tie in the standings. However, it might be argued that McEnroe had the advantage because three of his seven victories were in Grand Slam finals as opposed to a single victory for Borg.
Moto GP – Valentino Rossi and Marc Marquez
The contest between Valentino Rossi and Marc Marquez, the two most successful MotoGP competitors, is as intense as it can be. These two have been dominating the sport, with Marquez winning six MotoGP titles between 2013 and 2019 and Rossi winning seven from 2001 to 2009.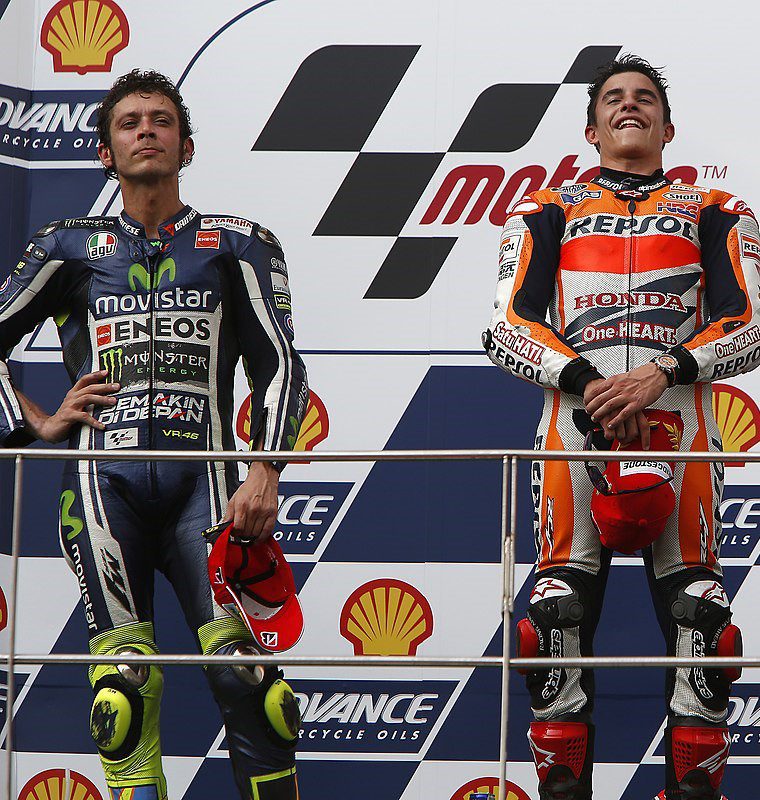 Over the years, there have been occasions when the competition has almost gone too far. Scrapes and extremely close calls at extremely high speeds resulted in remarks about how the other is tarnishing the sport and how the two don't get along that well.
Boxing – Tyson Fury and Deontay Wilder
These two can be credited for the revival of the heavyweight boxing division. Until Tyson Fury won the title in 2015, this weight class was missing a competitive edge and was heavily defended by Wladimir Klitschko until Fury defeated him in 2015.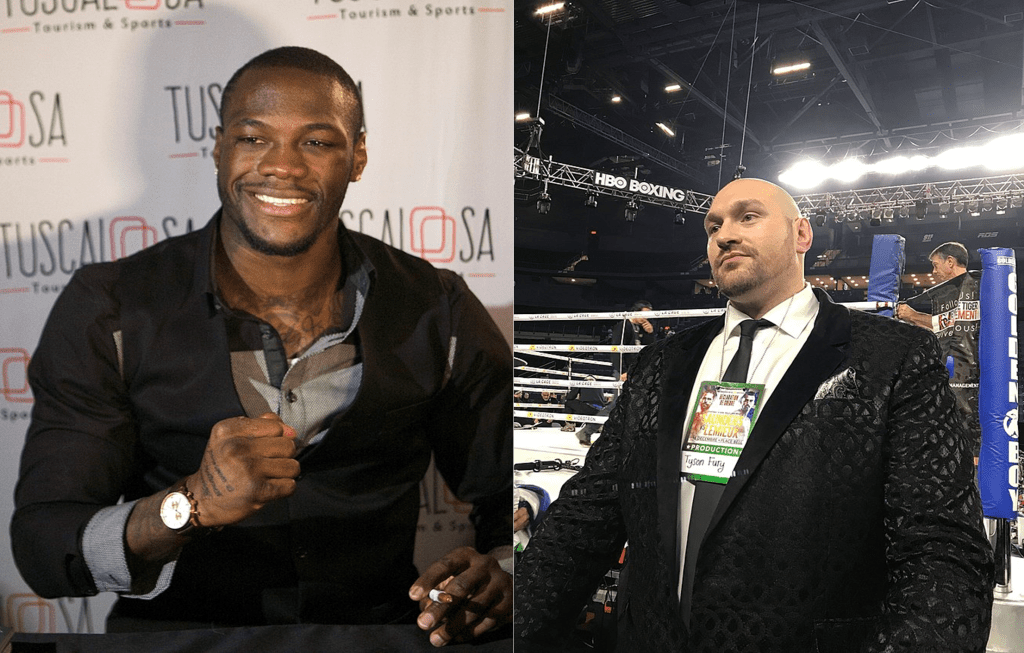 The first match between Fury and Wilder ended in a draw. However, the "Gypsy King" came into the rematch packing a different kind of heat, clearly in much better physical condition. He defeated the Bronze Bomber easily, overpowering him until a seventh-round TKO.
GAA Hurling – Kilkenny and Tipperary
Kilkenny of Leinster and Tipperary of Munster have been rivals ever since they first faced off in an All-Ireland semifinal in 1887. They continue to be the two most prestigious hurling teams to this day. The two teams regularly compete against each other for the Liam MacCarthy Cup.
The Liam MacCarthy Cup is also popularly known as the All-Ireland and the National League championship. No matter the level of competition, not many rivalries in GAA can compare to the caliber of "The Cats" vs. "Tipp" when the teams face off.
Darts – Michael van Gerwen and Phil Taylor
Michael van Gerwen is a legend in competitive darts and is often ranked with Phil Taylor. Their antagonism was a textbook example of the teacher vs. the pupil. Taylor was hard pushed by van Gerwen in their first match, which Taylor ultimately lost 3-2.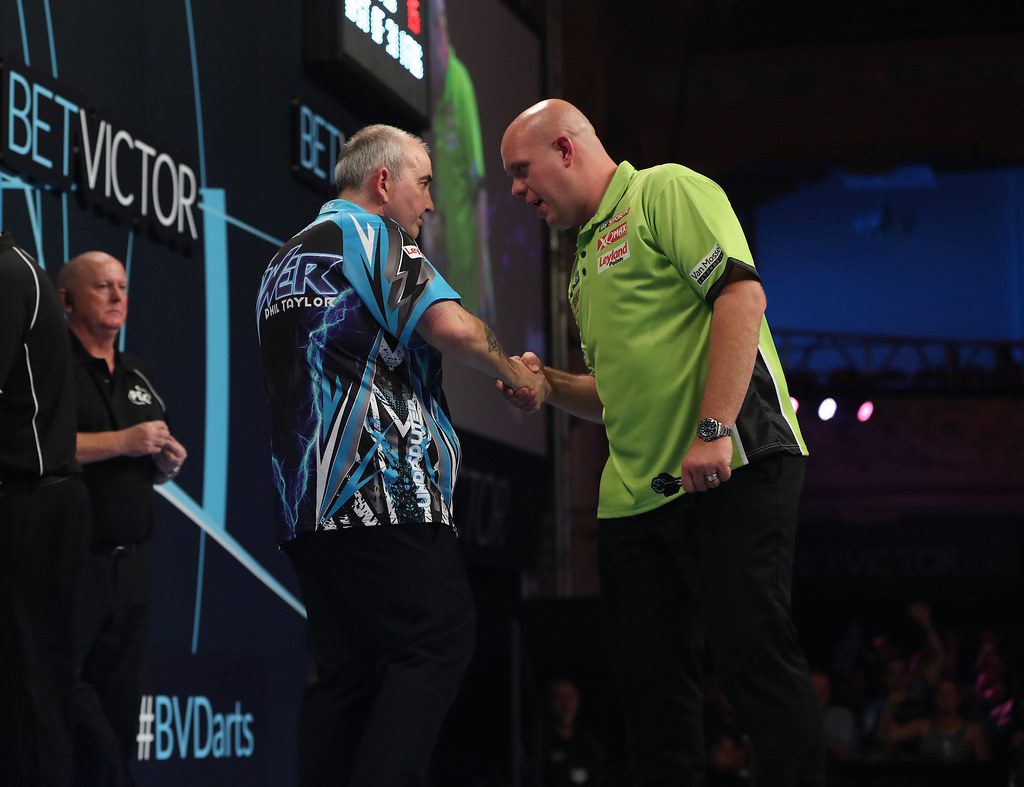 Eventually, MVG took Taylor's status as the world's top player in 2014 after capturing the inaugural PDC World Championship. That said, Taylor still proved more than a match for him. During 62 meetings, their combined head-to-head record states 34 victories for Taylor, 26 victories for van Gerwen, and two ties.
American Football – Deion Sanders and Jerry Rice
Jerry Rice, an NFL wide receiver, and Deion Sanders, a cornerback, are usually recognized as the most outstanding players to ever lace boots. They frequently lined up in opposition whenever their respective teams squared against each other because of their positions as players.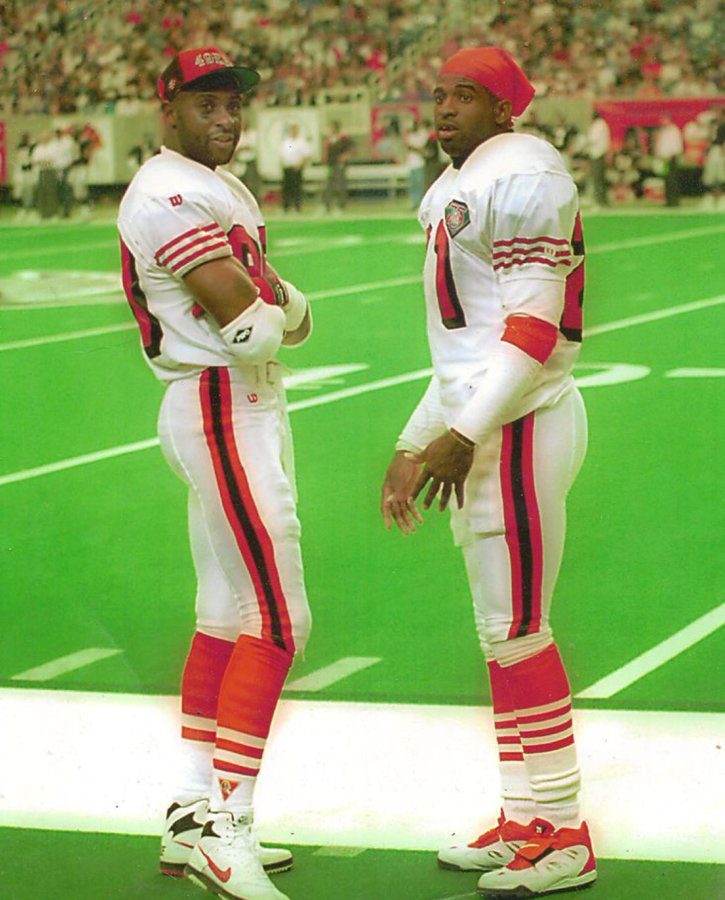 Jerry Rice even recalled how each player would get restless as they considered the enormity of the task awaiting them the following day. Despite being teammates on the same 1994 49ers squad, the two frequently sparred during training as each legendary player sought to outdo the other.
NHL – Edmonton Oilers and Calgary Flames
The Edmonton Oilers and Calgary Flames have a fierce rivalry dubbed "The Battle of Alberta." These two teams from Alberta represent strong forces in the NHL, especially during 1983 and 1990. That is a time frame in which they collectively won six Stanley Cups.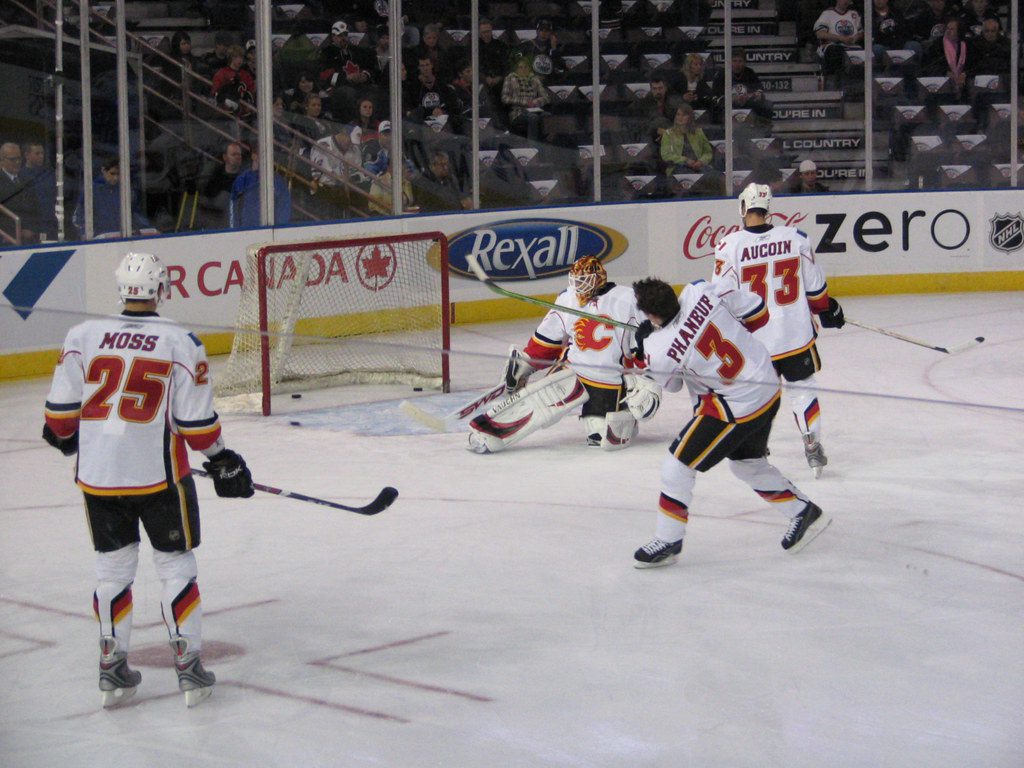 The teams currently compete less frequently than they did in the past. But that doesn't make things any better between both sides. The Battle of Alberta in 2020 included the first goalie fight in history. That ought to provide you with the context needed to understand the rivalry's intensity.
Gaelic Football – Dublin and Kerry
When it comes to Dublin and Kerry playing Gaelic football, you can expect a spectacle unlike any other. There are rivalries that truly define a sport, and this is definitely up there on that list. Kerry and Dublin have split 66 All-Ireland Senior Football Championships since 1887.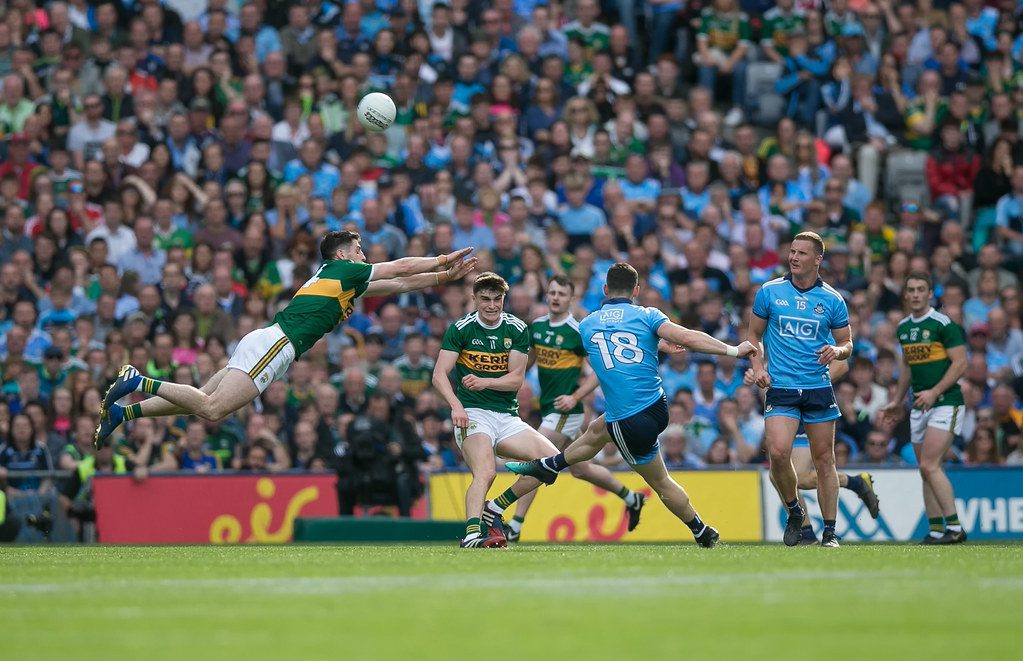 Kerry won 37, and Dublin took 29. The first final between them occurred in 1893, and the most recent, in 2019, required a rematch to decide which among these great teams would advance. This rivalry is clearly one that will last for a very long time.
Formula 1 – Michael Schumacher and Mika Hakkinen
After winning consecutive Drivers' Championships alongside Benetton, Schumacher joined Ferrari primarily to put an end to what would turn into a 21-year absence from the ultimate victory. But sadly for him, he hadn't anticipated that Hakkinen would extend his wait by two years.
This was prior to McLaren returning as a force in 1997 in their iconic MP4/13 livery. In 1998, much to Schuey's chagrin, Hakkinen trounced the German driver, and in 1999, when Schumacher lost six races due to a broken leg, Hakkinen also went on to win the championship.
Snooker – Ronnie O'Sullivan and Mark Selby
Ronnie O'Sullivan and Mark Selby's rivalry in snooker throughout the 2010s may have been the fiercest ever. They competed in each of the three Triple Crown finals from 2010 to 2019. In reality, the rivalry began during the semifinal of the 2007 UK Championship.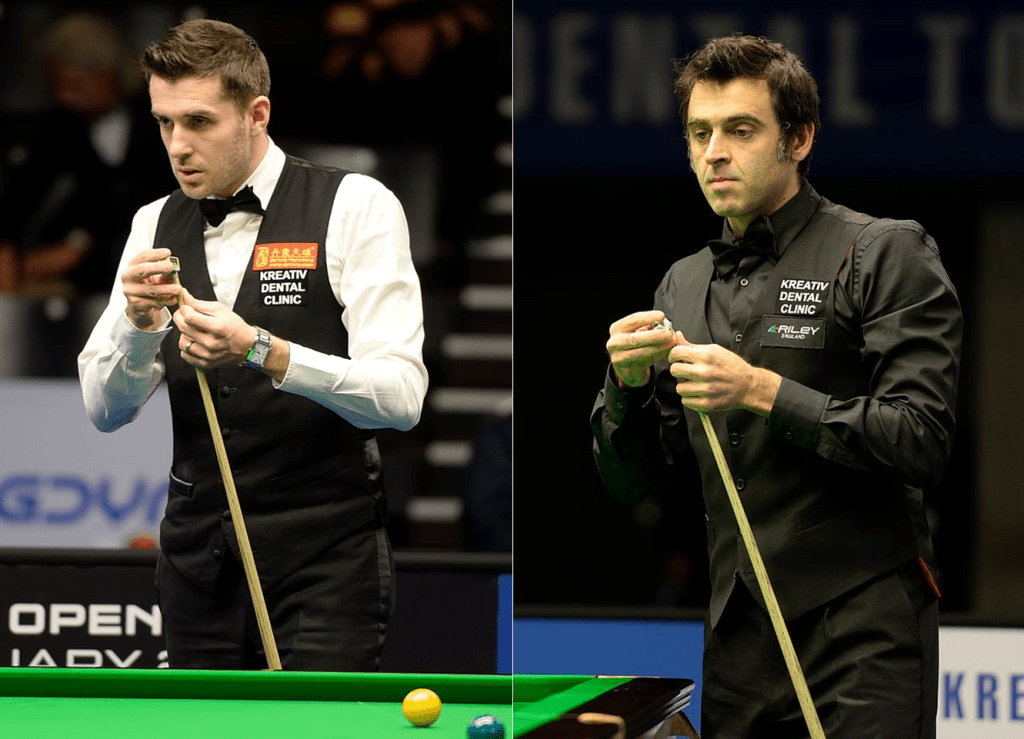 Despite their early animosity, the two have come to admire one another as a result of many years of conflict and defeats. Both players play in completely different ways; O'Sullivan likes to glide across the felt, while Selby takes a more measured approach.
Horse Racing – Adrian Maguire and Richard Dunwoody
Adrian Maguire and Richard Dunwoody were two extremely talented jockeys in the UK in the early 1990s. Maguire rode 1024 wins in the UK, whereas Dunwoody rode 1874 winners and was a three-time champion jockey. These two engaged in a heated rivalry for many years.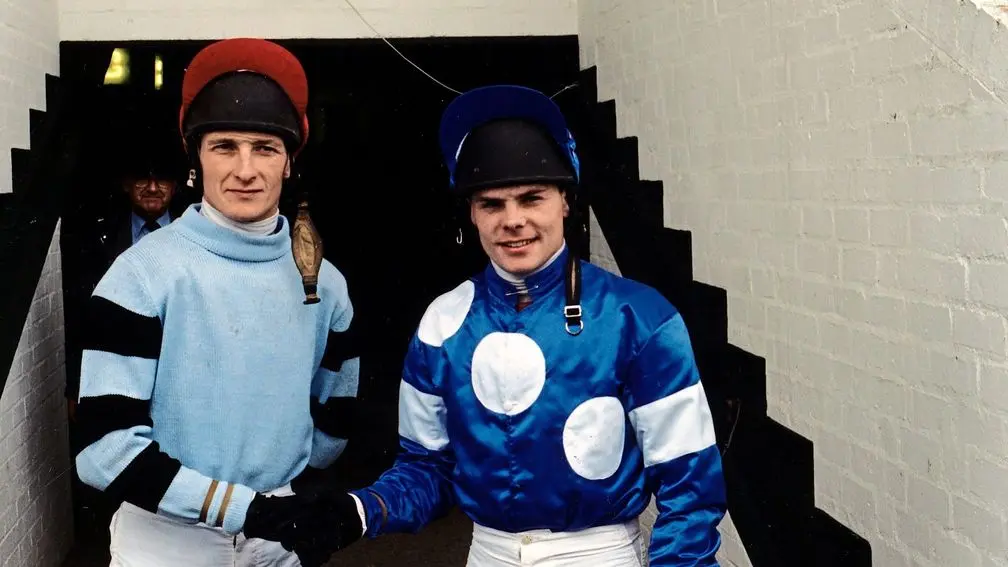 When Dunwoody purposefully and dangerously maneuvered his horse to bring Maguire and his horse, Mr. Genealogy, flying into the course's protective barrier in 1994, it brought things to a head, and he was given a 14-day suspension. He got it easy, considering what he did.
NBA – Celtics and Lakers
In the 1980s, Celtics vs. Lakers each had a GOAT player, such as Larry Bird of the Celtics, along with Magic Johnson of the Lakers. Bird reportedly stated that Johnson's stats were the only thing he looked for while checking Lakers scores.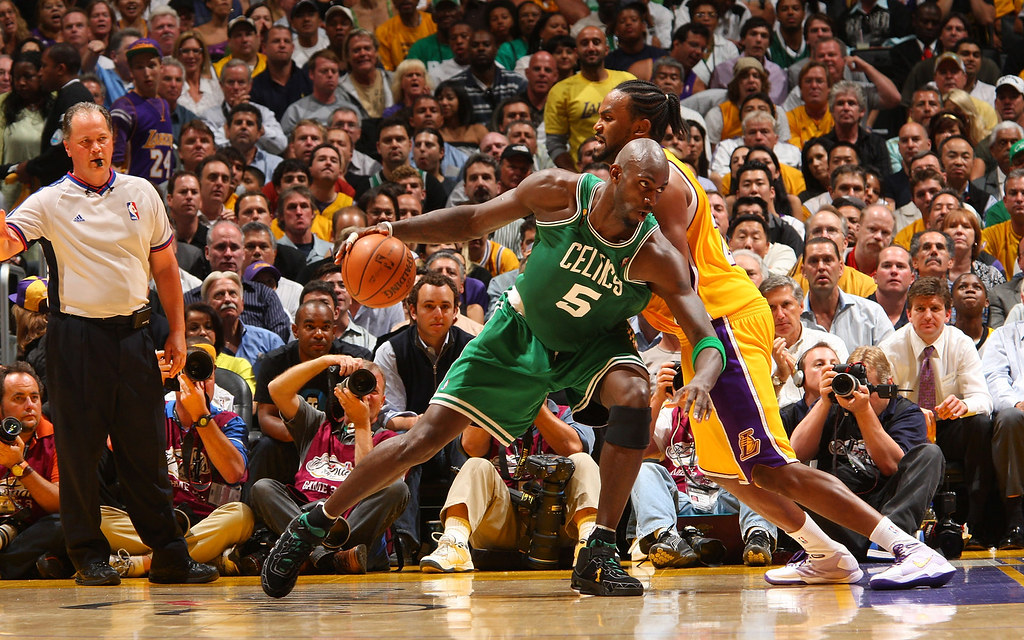 Johnson would search the schedule first for games against the Celtics. The Celtics defeated the Lakers in the NBA Championship game of 1984, giving the rivalry a successful conclusion. Many believe that the rivalry these two had was what saved the then-struggling NBA until the arrival of Michael Jordan.