The Romantic Lives And WAGS Of NBA Basketball Stars
By Olajide O January 31, 2023
---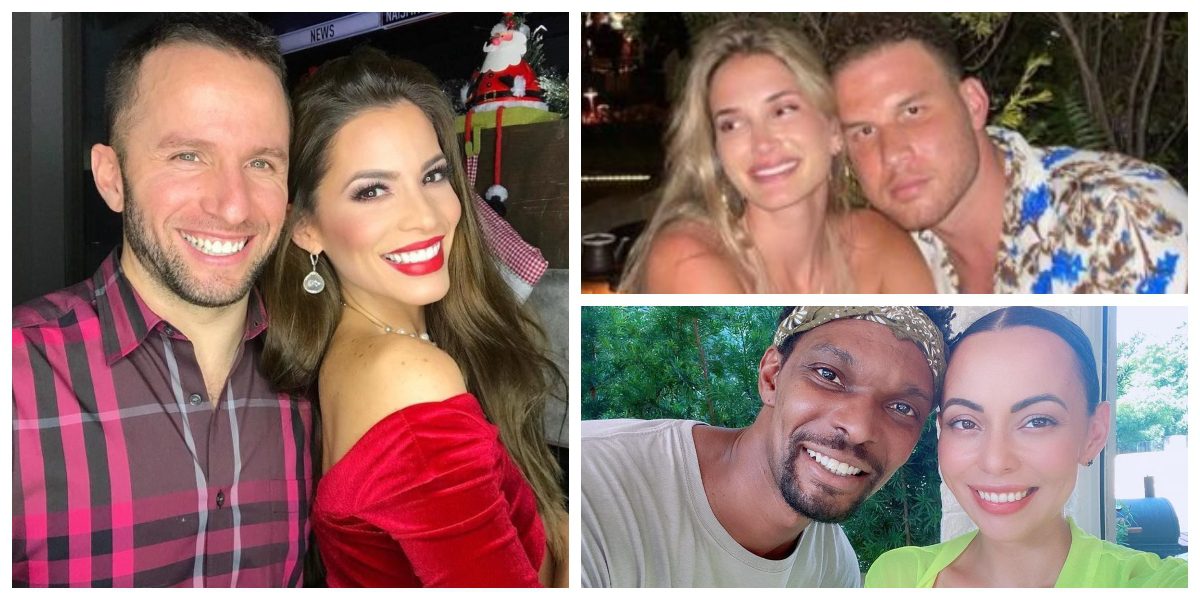 This article was originally published on
sportfoy
It is not uncommon for fans to want to get a peek into the private lives of their favorite celebrities. Many of them are curious and want to know what they are eating, drinking, as well as who their lovers are. A saying goes that, "If you love a popular person, you love everything about him or her." We're not sure who coined this term, but it is fitting for this article you are about to read. NBA players are quite the spec for most ladies, and before you go crushing on them, you want to know if they are in a relationship or not. Don't get your hopes up just yet; some relationships on this list have already been called off, too. We have compiled a number of them and their spouses in this article, so you know everything that's going on in their romantic lives.
Kyrie Irving and Marlene Wilkerson
Kyrie Irving has more than one relationship he is committed to that is most likely known by his fans. He is a single father with a beautiful four-year-old daughter named Azurie that makes him proud. He is in a committed relationship with Marlene, which was never truly made public.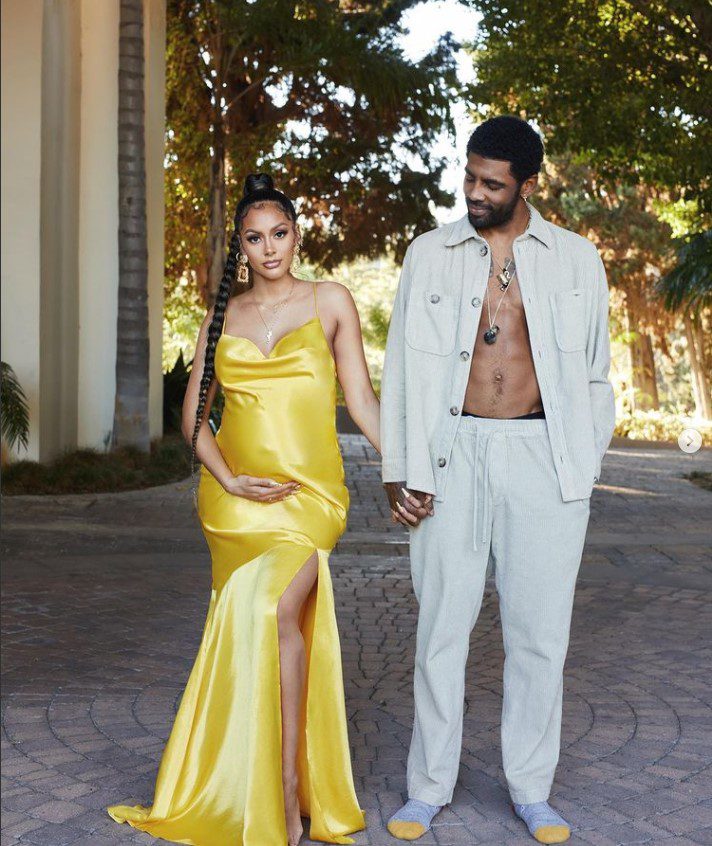 The two have been caught together several times, leading people to believe that both were dating. But that wouldn't be the only thing connecting the NBA star and the top model, as people have reported that Marlene was wearing a diamond-crusted ring which they assumed would be an engagement ring.
Joel Embiid and Anne de Paula
One of the best players in the sixers lineup, Joel Embiidm had been rumored to probably be in a relationship with Anne de Paula, a sports model. The speculation started after Anne started to appear on the scene of every Sixers game.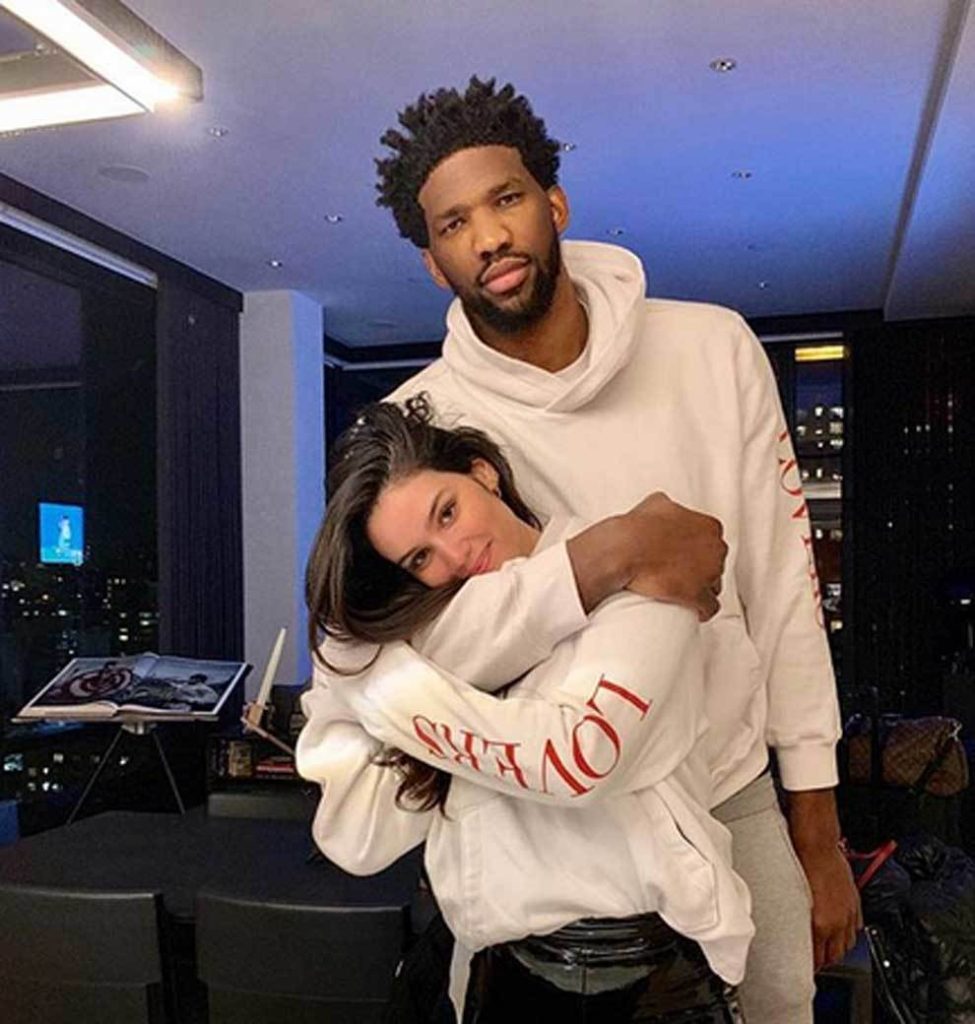 The two could barely keep their enthusiasm to themselves, and they shared their pictures on both of their social media. If you are a big social media fan, you know it is as good as accurate once it hits social media and their personal platforms.
Dwyane Wade and Gabrielle Union
If we're talking about power couples, Gabrielle and Dwayne are quite the duo. She's massively successful as an actress, and he's a legendary NBA player. Their story goes as far back as 2005 when they met at a super bowl event. Union had just divorced, and Wade was in a relationship that was teetering at the edge of despair.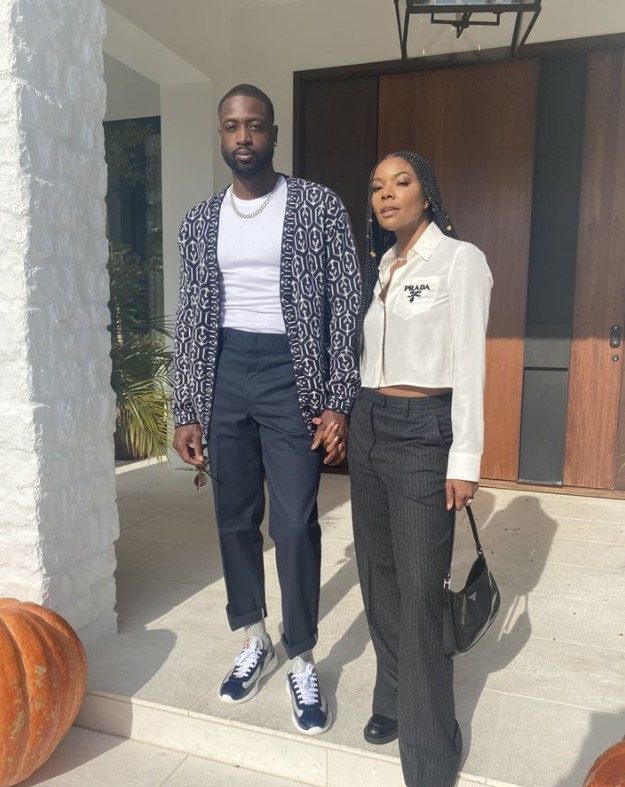 It took two years before the two announced their relationship, and they could barely take their hands off each other on the red carpet. What was inspiring about their relationship as Gabrielle didn't see much in Dwayne, especially since he was nine years younger than her? Now they are going 13 years strong with kids. Age is just a number indeed.
Kawhi Leonard and Kishele Shipley
One of the things that we think has worked for this couple is that their flair for privacy matched each other. They have got things on lockdown when it comes to staying out of the news. Leonard and Kishele's relationship has been running around the mill for a while but never truly confirmed.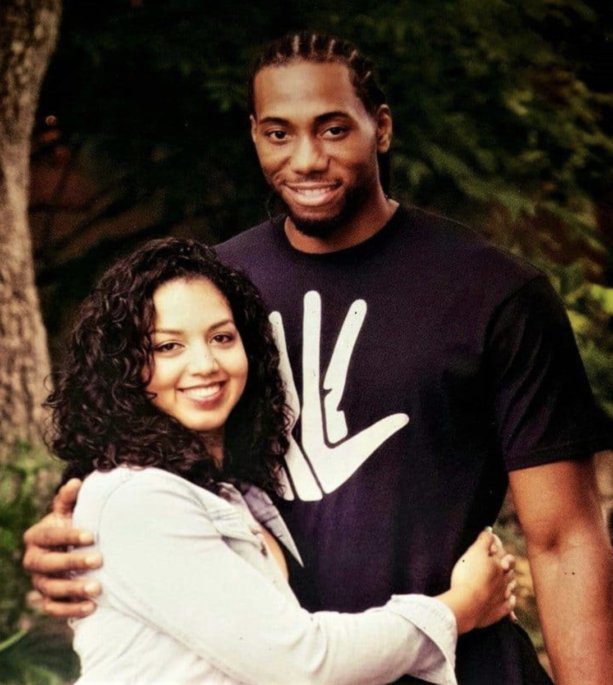 Many even believed that they might just be married already. Fans have answered the question of how the two met from their college days, where Leonard played basketball and Kishele studied public administration. Fans rumored that they tied the knot at the time of the birth of their daughter, Kaliyah Leonard.
Jayson Tatum and Toriah Lachell
According to reports, Jayson and Toriah started their relationship in high school. It was confirmed when they announced the birth of a bouncing baby boy. There is no confirmation about whether they are married or not. Jayson, however, has been accused of two-timing with another lady he met in college.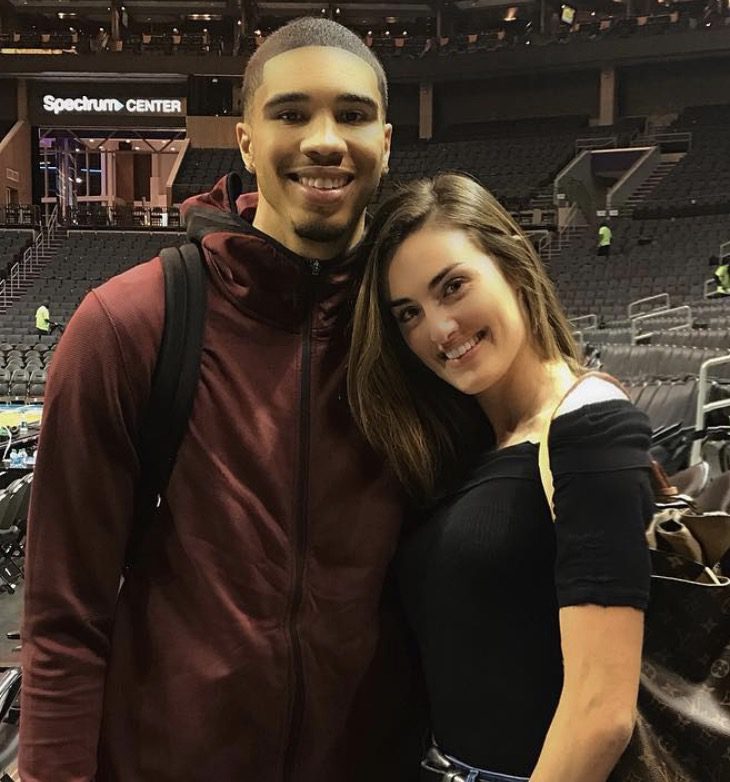 The details of his other relationship are blurry, but fans have called him to commit to his baby mama, Toriah, rather than what he is assumed to be doing. Toriah has been an ever-present figure at some of his games and is living in Boston to stay near Jayson.
Donovan Mitchell and Deja Lighty
Could it be true that a girl has got to love the game to love the player? It seems that way with Lighty, who has a long-term love for basketball. She has played the role of team manager and a basketball recruiter for her school's team in the past.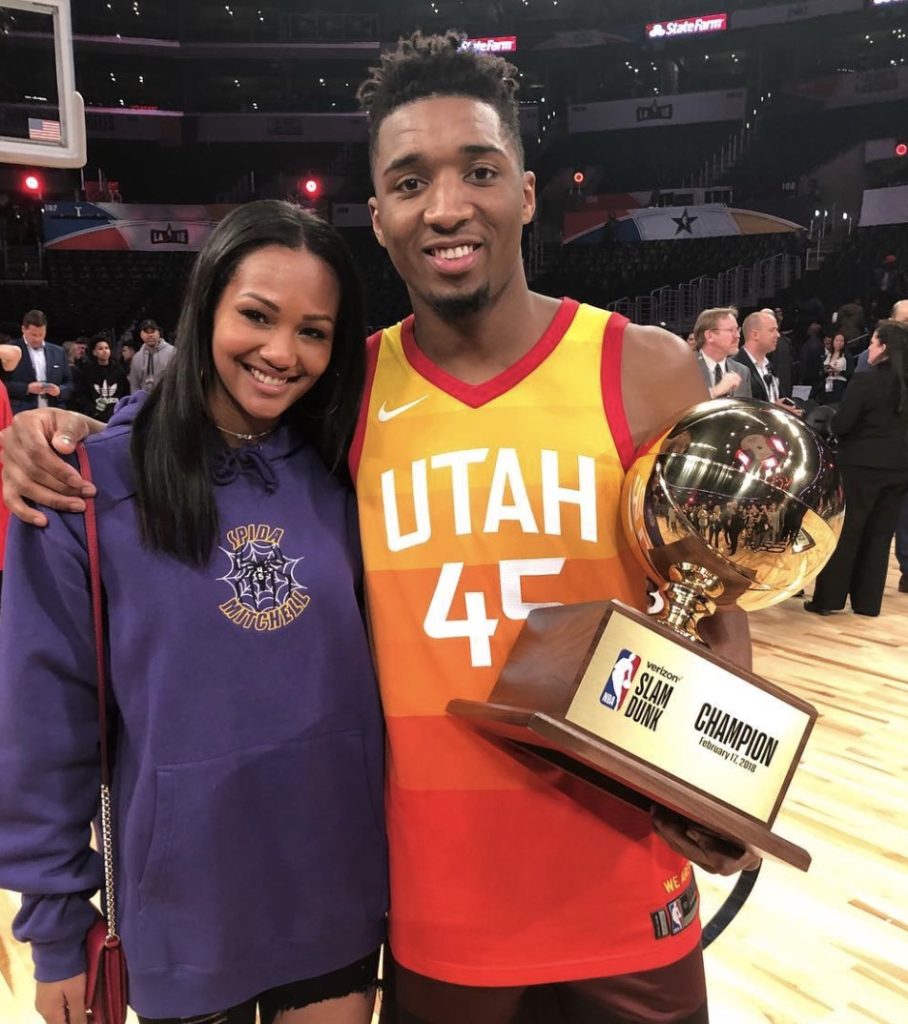 The odds are pretty favorable that she could end up dating a player after she had spent time as a financial executive for the Cavaliers. Her relationship with Mitchell was not much news until she escorted him to the 2018 NBA All-Star weekend ball games.
Damian Lillard and Kay'La Hanson
In a rare romantic relationship between sports and Medicine, we have Damian with Kayla Hanson, a medical student, when they just met. The two are now parents of a handsome two-year-old boy after moving in together. No! They are mutually in agreement not to get married just yet.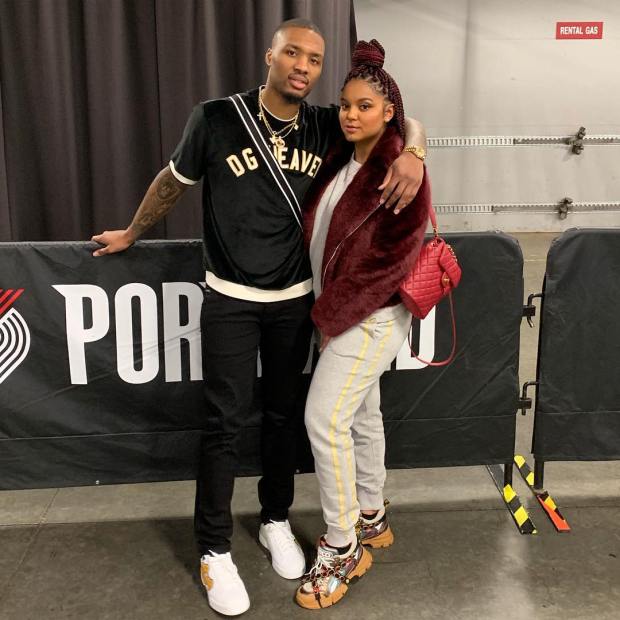 We are not sure if she is actively practicing as a doctor or a nurse following her academic term at Weber University. Could she already be working as a nurse in Oregon, where they reside? It is not a precise fact just yet.
Iman Shumpert and Teyana Taylor
Here is another power couple on our list, and they are a hot topic in the NBA. Iman and actress Teyana are keeping things on lockdown both professionally and in their relationship. They seem like a fun couple who have no love for hiding their relationship behind a curtain.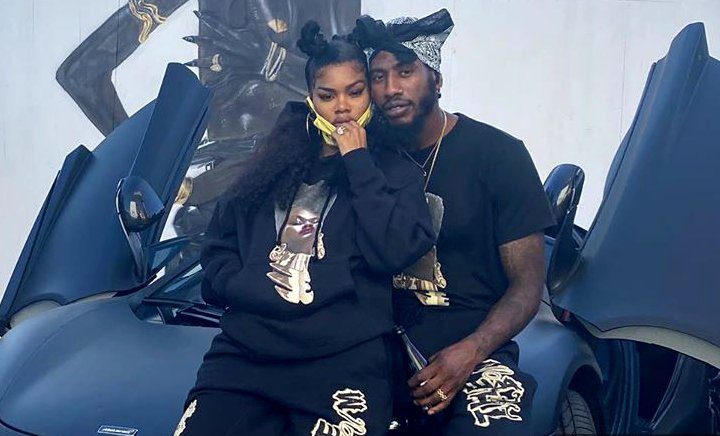 Maybe it was because they couldn't be afraid of any more publicity than they already have; they made their relations plain and public. They got married and were gifted with a baby girl. They brought their lives into a reality show titled 'Teyana and Iman,' revealing their beautiful relationship, and their fans just can't get enough of them.
Al Horford and Amelia Vega
Here we have a 6-foot basketball player, Al bags, and the Dominican goddess. Amelia Vega is a beauty pageant crowned the most beautiful woman in the Dominican Republic about 19 years ago. The victory set her up to contest for Miss Universe in 2003, and she won.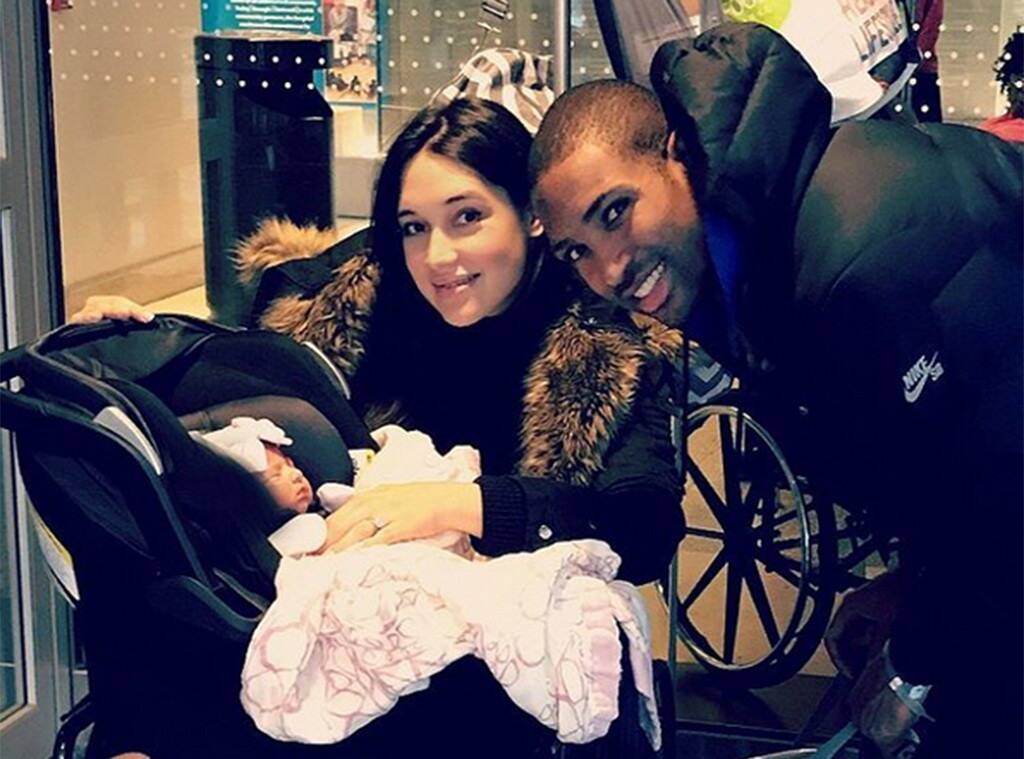 The darling pair got married in 2011 while he was still playing for the Atlanta Hawks, and they have remained strong even as he switched allegiance to the Boston Celtics in 2016. They are blessed with two beautiful kids to crown it all.
Steph and Ayesha Curry
Yeah! You saw that, right! Steph Curry is married to gorgeous Ayesha Curry. Their love story is more of a teenage romance. Steph and Ayesha met when they were 15 and 14 years old, respectively, and they dated for a while before drifting apart.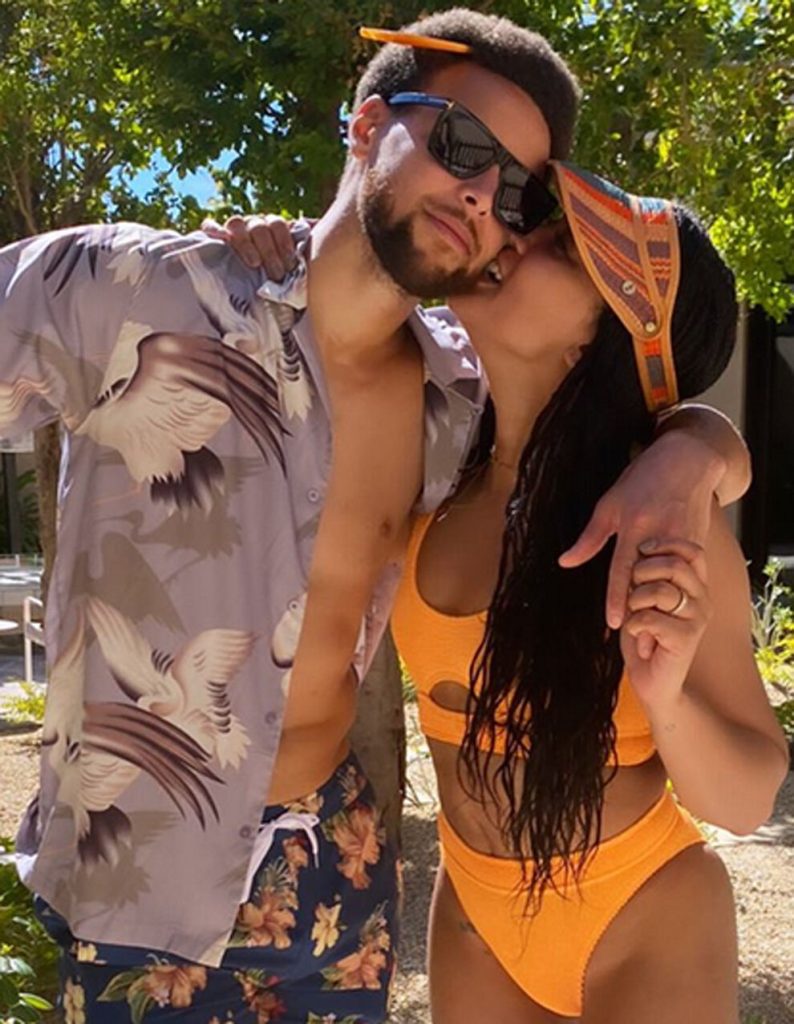 They would later meet when he studied at Davidson College, and she was auditioning as an actress, and the two sweethearts reignited their love life. They would later get married in 2011 and live as a happy couple in San Francisco. Sweet!
Tony Parker and Eva Longoria
You might know Eva Longoria for her incredible role in the Popular show Desperate housewives, which ran for about eight years (2004-2012). She played an award-winning role that initiated her rise to stardom. She late got in a relationship with NBA star Tony Parker.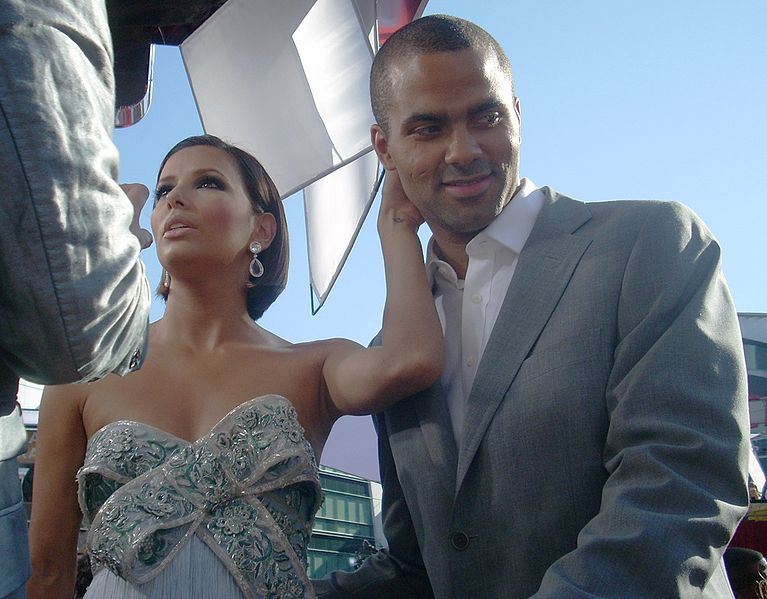 Tony Parker was a regular player for the San Antonio Spurs, and they got married in 2007. Their relationship hit rock bottom when she filed for divorce, and the couple split in 2011 over an extramarital affair between Parker and his teammate's wife.
Bradley Beal and Kamiah Adams
Bradley Beal thrived as a shooting guard for the Washington Wizards, while Kamiah was an actress and a model. Kamiah had gained recognition through a reality show. Their relationship has a bit of a preliminary round where they had a bit of a fling, but it didn't last long.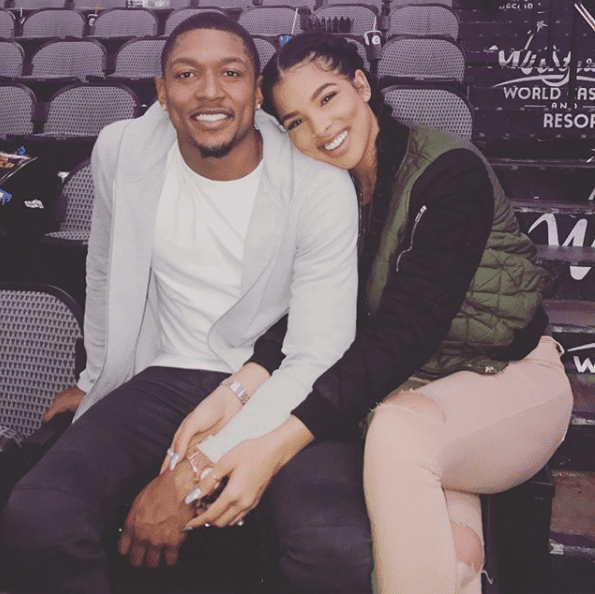 One admirable thing that's common to most romantic tales is the major comeback story of how love seems to reconnect after an initial split. The two of them would come back to date again in 2015. The relationship has brought great popularity to Adams, and she has quite a large following on social media.
LeBron and Savannah Brinson James
In a rather awe-inspiring meetup, you'd expect that a guy would be the one to obtain a lady's number. But, it appears LeBron is a legend through and through. According to reports, he asked for the number, but she collected his number instead, and they both set up their first date.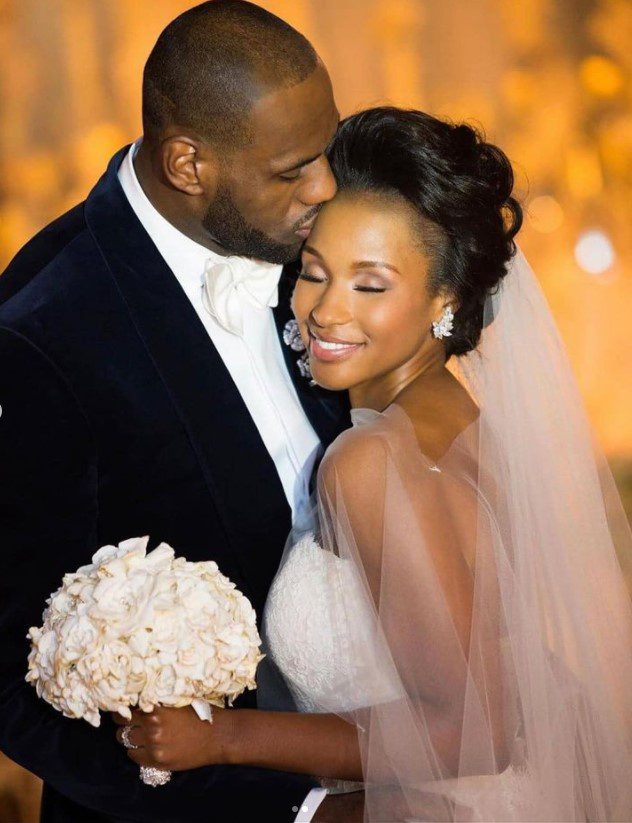 From there, a beautiful love life started, and they got married in 2013. "Every great man has a strong woman beside him" is a saying that comes out to be true for LeBron James, who is arguably the greatest basketball player of all time.
Blake Griffin and Kendall Jenner
Forget the stereotype of any Kardashian hogging the spotlight; beyond all that, they are quite a good catch for any man, including a basketball player. Kendall might be a more prominent celebrity than Blake, but they are a really cute couple.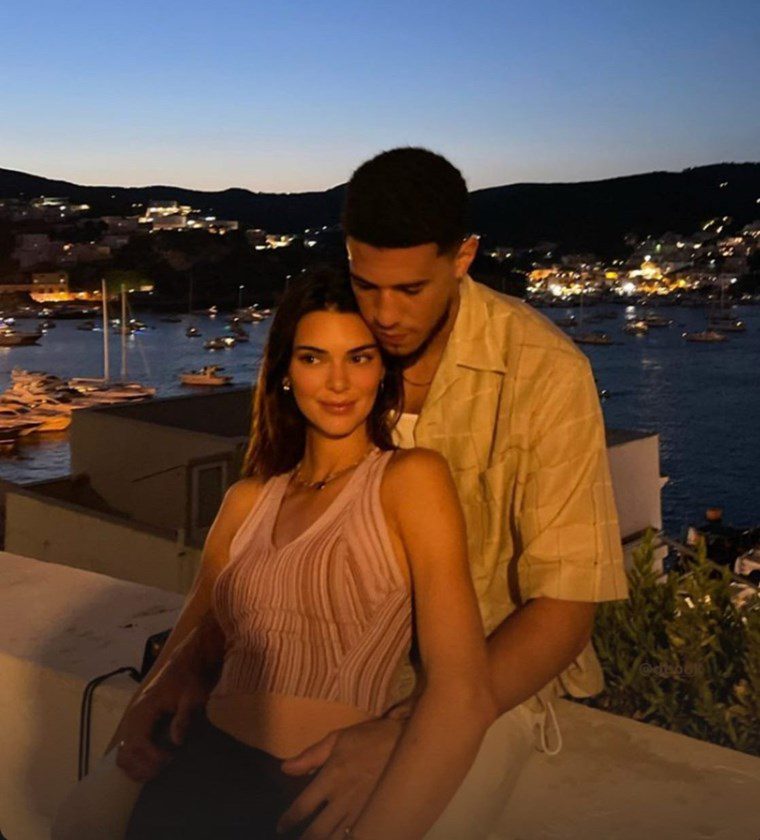 Kendall and Blake have managed to keep their relationship out of the spotlight since the turn of 2017. They have yet to announce their relationship officially, but the word here and there is obvious, and the two of them have been spotted together in certain romantic spots.
Tristan Thompson and Khloe Kardashian
Khloe is the second Kardashian on our list, and she is two-time lucky. We mean this in the sense that she has gotten married to two famous basketball players. Tristan happens to be the second. She married Lamar Odom in 2009, and they divorced in 2016.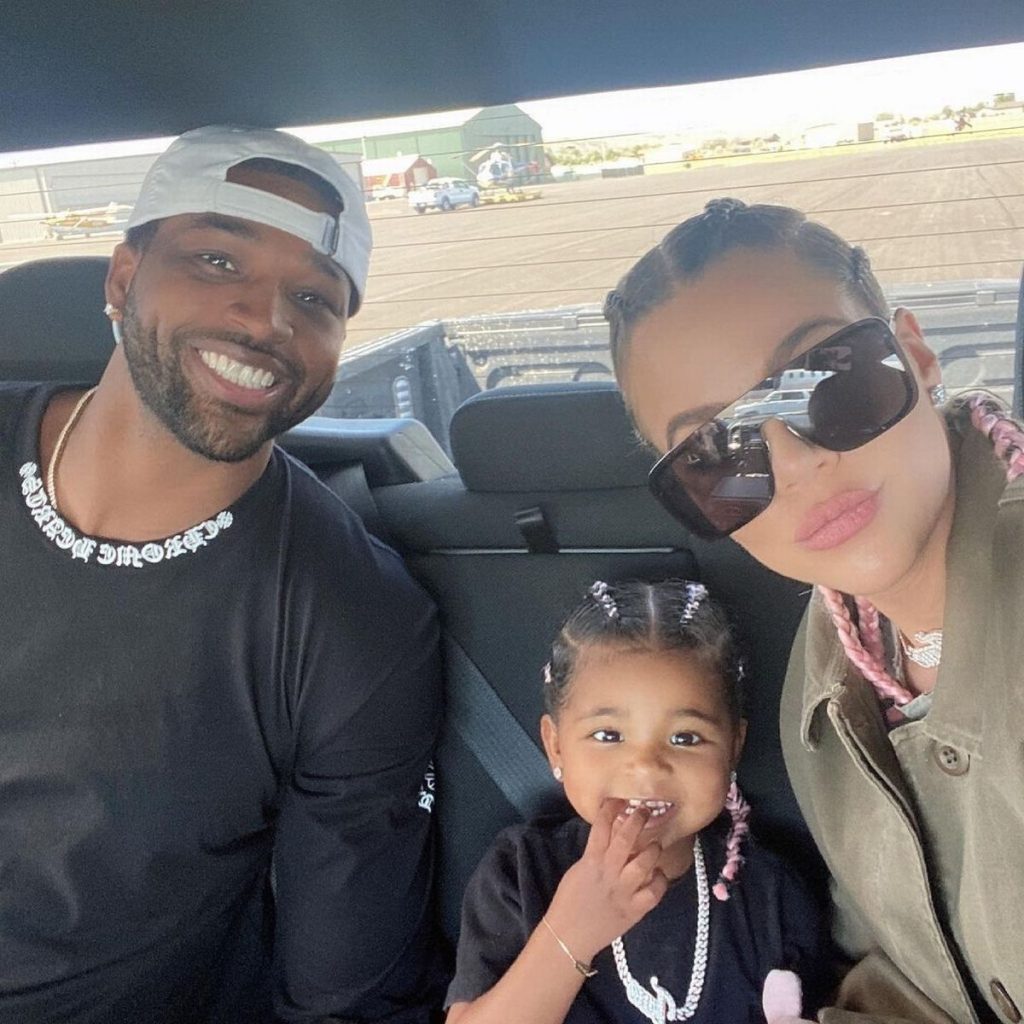 Controversially, she would get hooked with another basketball player after over a year as her relationship with Tristan Thompson hit the headlines. Their relationship gained even more excellent traction in December 2017 after she announced that they were expecting a baby.
Carmelo and La La Anthony
The relationship between the former New York Knicks star and La La started in 2004 when she was already a full-blown celebrity and a familiar figure on the New York scene. The cute pair took their relationship far, and they got married six years later.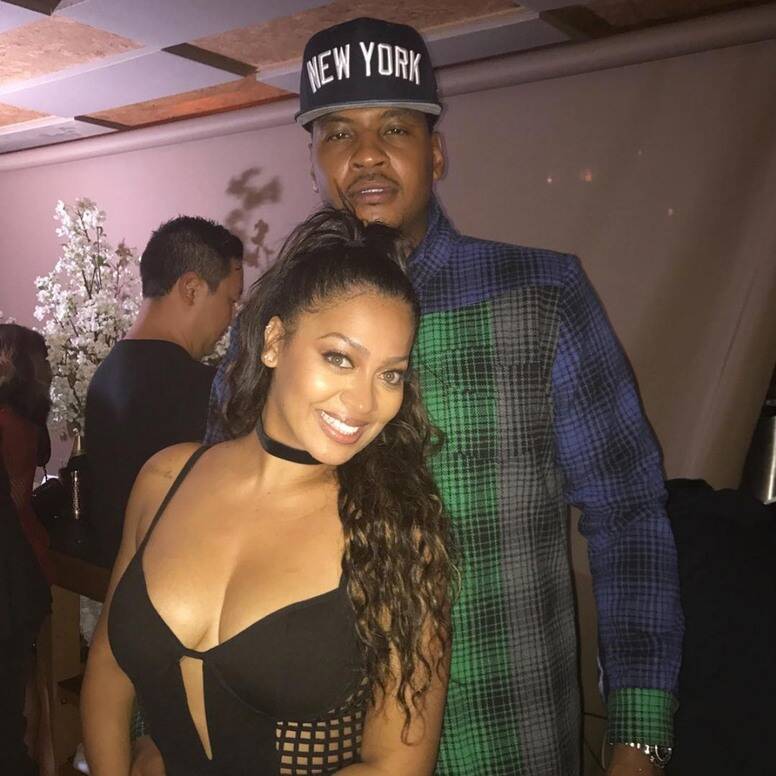 Even though their divorce is not official, they started to appear as an estranged couple. There are reports that they are separated, although not divorced. Carmelo has moved on in his career; playing for Oklahoma City Thunder and La La still graces our screens as a pretty successful actress.
Derek Fisher and Gloria Govan
In 2011, famous actress Gloria Govan hit popularity as a star in Basketball Wives LA. Like Khloe Kardashian, she was involved with two different basketball players. First, she was married to Matt Barnes while he played for the Lakers.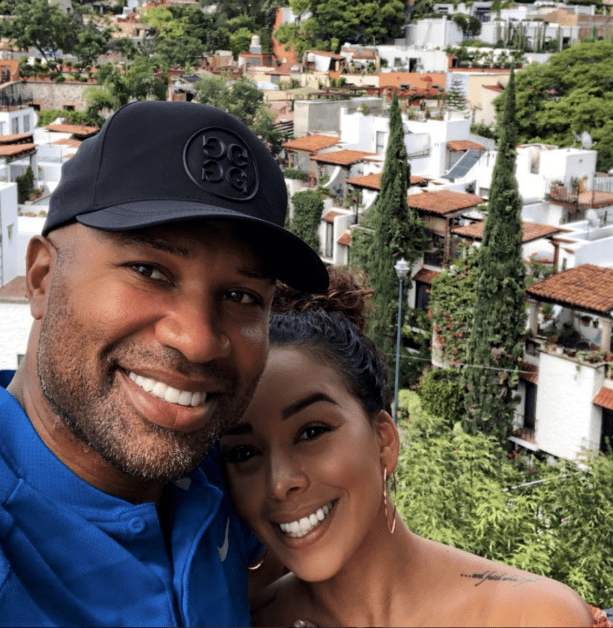 They got married in 2013 and had a beautiful set of twin boys. The relationship ended pretty badly, and it took quite a while before the cause of the split came out. She seemed to have been getting involved with Derek Fisher, a former Lakers teammate of Barnes. It sounds like a terrible case of betrayal, doesn't it? Well, her relationship with Fisher continued after the divorce was finalized.
Reggie Miller and Laura Laskowski
Reggie is a legendary basketball player who is the star of this pair. While he was always in the spotlight for most of his 18-year career with the Indiana Pacers, Laura was a reserved person who had a relatively private social media space and would only post her husband and children on Twitter or Instagram.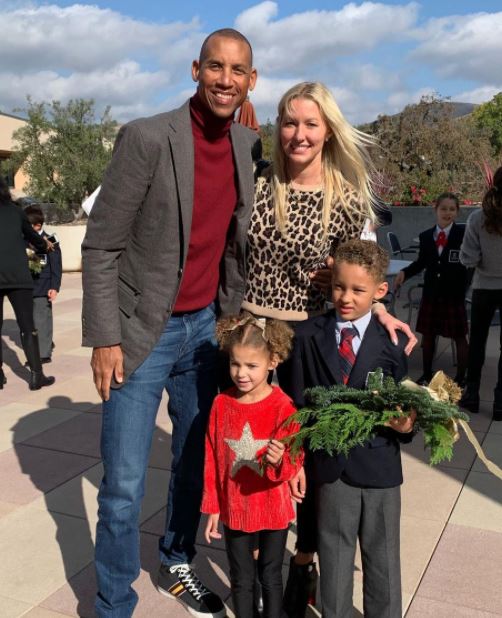 We think it underlines just how much she loves her family. She is a fitness lover as she would upload pictures of her gym activities. After a rough marriage with Marita Stayrou, Reggie and Miller have three beautiful kids, and their relationship seems to be a happy one from what we have confirmed.
JJ Barea and Viviana Ortiz
JJ was an ex-Dallas Mavericks player who once starred for the Northeastern University while in his developmental years. He is reputed to be the 7th Puerto Rican to ever play in the NBA. She was ranked among the top 20 contestants in the Miss Universe competition in 2011.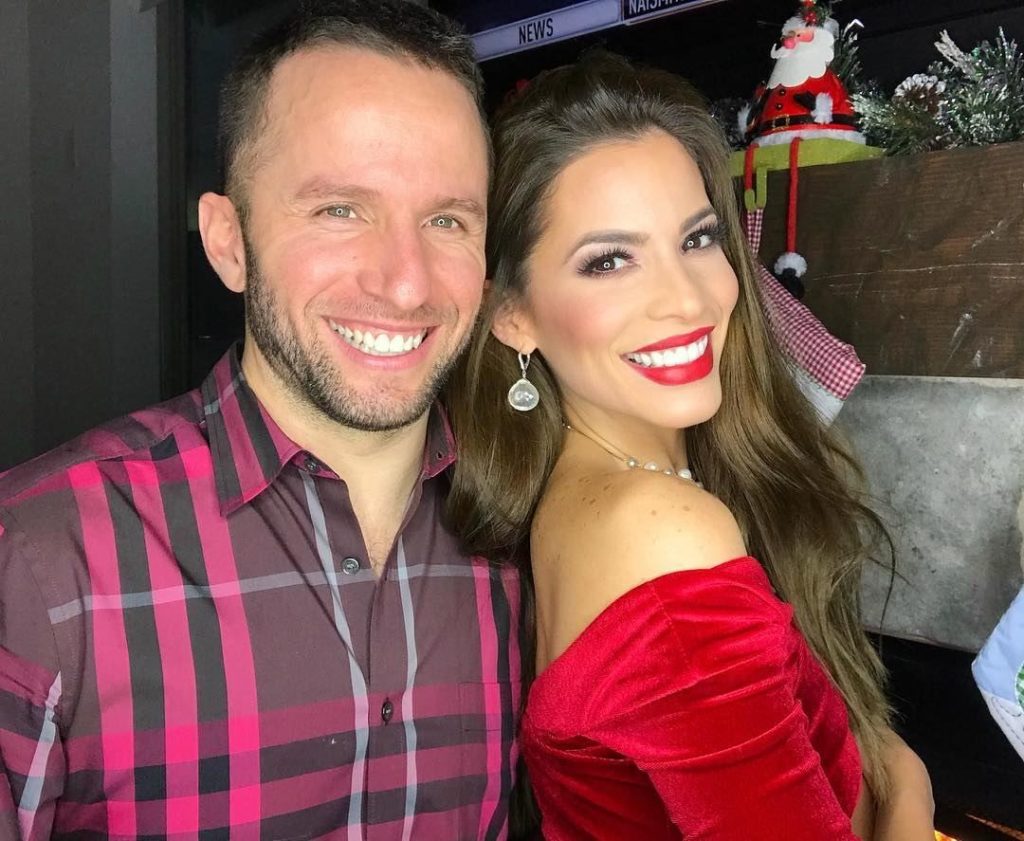 The beautiful model meets her match in one of the highly-rated basketball players in the NBA, and their relationship wasn't so much in the news. They had a beautiful baby girl named Paulina Berea Ortiz before their engagement, and their lavish wedding subsequently followed.
Blake Griffin and Francesca Aiello
Blake Griffin appears for the second time on this list. After calling it quits with Kendall Jenner, the basketball player is reportedly dating Francesca Aiello. She is an enterprising young woman who started her line of swimsuits, Frankies Bikinis, while she was just 17 years old, and she has since expanded her business since then.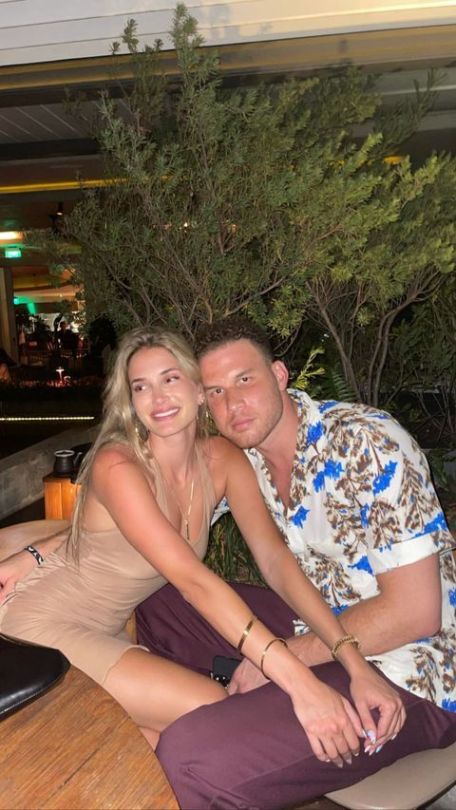 Francesca has a bit of a connection with the Kardashian family as Kylie Jenner is reportedly a frequent user of Frankies Bikinis. The relationship between Blake and Francesca is not officially confirmed, and the reports suggest that they have a pretty strong relationship.
Jimmy Butler and Kaitlin Nowak
Kaitlin Nowak holds her own in terms of popularity, considering her Instagram influencer status. She posts content ranging from fashion to beauty and fitness and, at times, family. In a way, she is a superstar that may be a good match for the Miami Heat's player, Jimmy butler.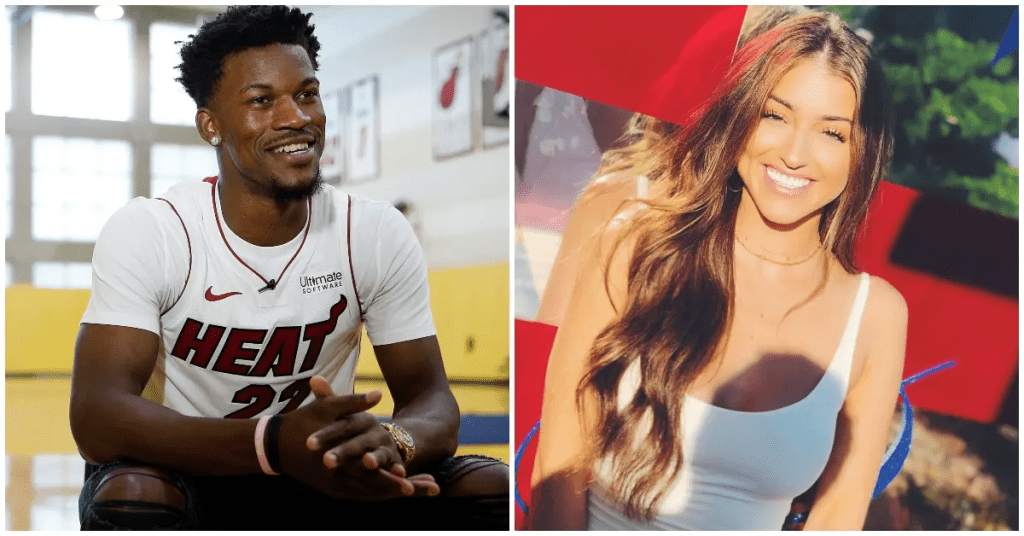 They have kept most of their relationship off the internet, and the only info you can find surrounding their relationship would be rumors swiveling around. They had a baby together named Rylee. Kaitlin has publicly shown support for Jimmy during his games and events.
Ray Allen and Shannon Walker Williams
The NBA Sharpshooter had a prolific career, while Shannon has done well for herself as a singer for a female R&B group, The Shades. She would establish herself as a film actress. Ray might have brought a bit more spotlight into her life when they met, and a budding relationship was born in 2004 when they started dating.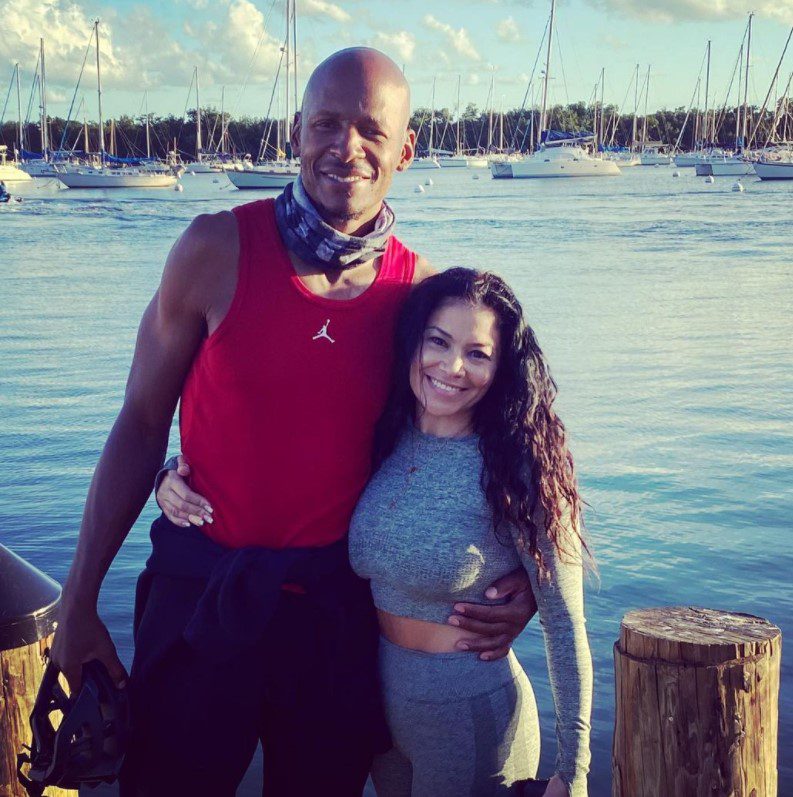 They started a family in 2008, and the family is blessed with four children. One of their kids had a run-in with a severe case of diabetes which led to an illness. Both Ray and Shannon passed through a hard time, and when he recovered, they have committed themselves to diabetes awareness programs to enlighten others about the severity of the ailment.
Baron Davis and Isabella Brewster
Another all-star-powered match-up takes on a different shade from others that we have already mentioned. Isabella had already dated two high-profile actors such as Bradley Cooper and Russell Brand. Therefore, her relationship with Baron Davis wouldn't be her first time in the spotlight.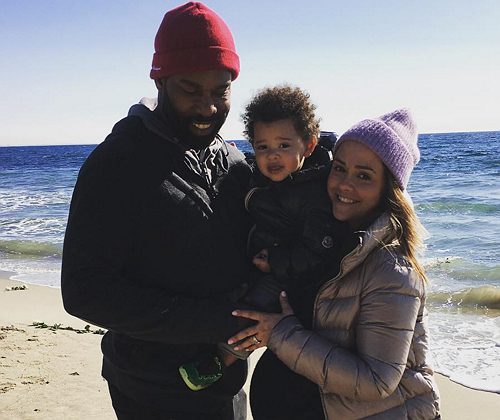 Baron Davis has just retired, but he had a pretty successful career, and while he was still a high-flying NBA star, he and Isabella got engaged in 2013 and tied the knot in 2014. Their union generated quite the buzz from their fan base. Within three years of marriage, they had two kids before Isabella filed for divorce in 2017.
Chris and Adrienne Bosh
According to reports, Adrienne has had a good time with high-profile sports and musical icons such as rapper Lil' Wayne, NFL line-backer John Abraham, and NBA guard Delonte West. But those would resort to being flings as she took a chance with Chris Bosh.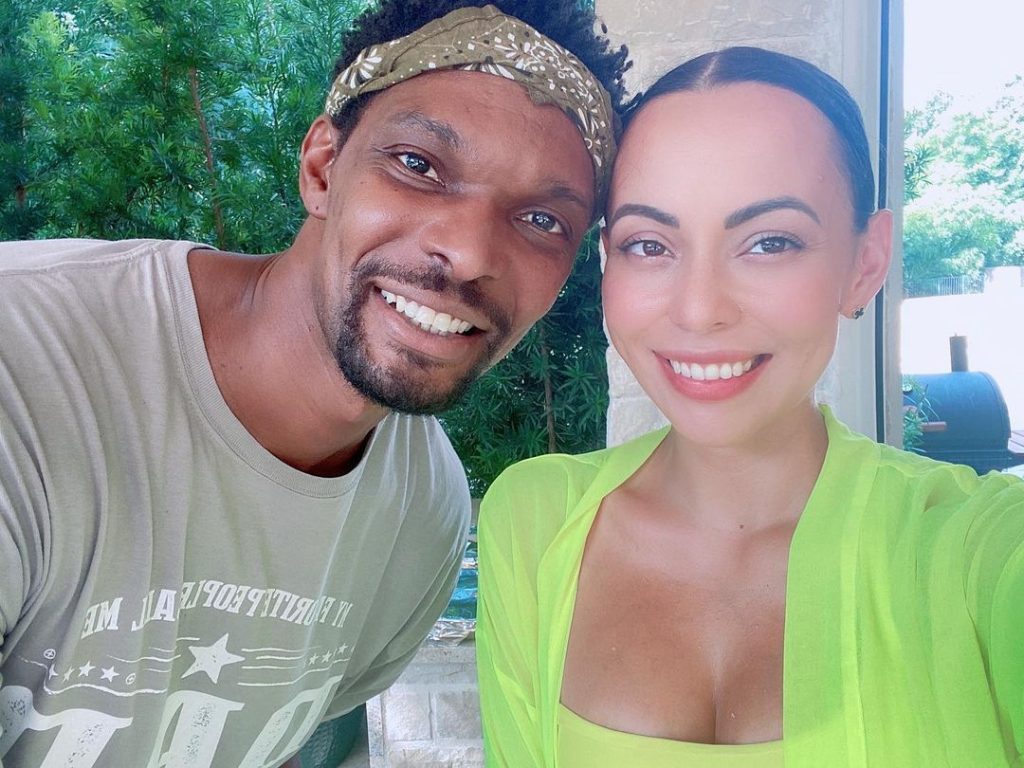 Well, she had enough of the fun and glitz, and she got married to Chris in 2011 when he played as a center for the Miami Heat. Much about their relationship has been kept out of the news, but they have four beautiful kids together.
Nick Young and Iggy Azalea
Another star-studded pair that pretty much ended the way it started. The former Los Angeles Lakers player would hook up with Iggy Azalea and start dating in 2013. It was a rare case of a fan dating a diva. The exception was that Nick was a celebrity in his own right.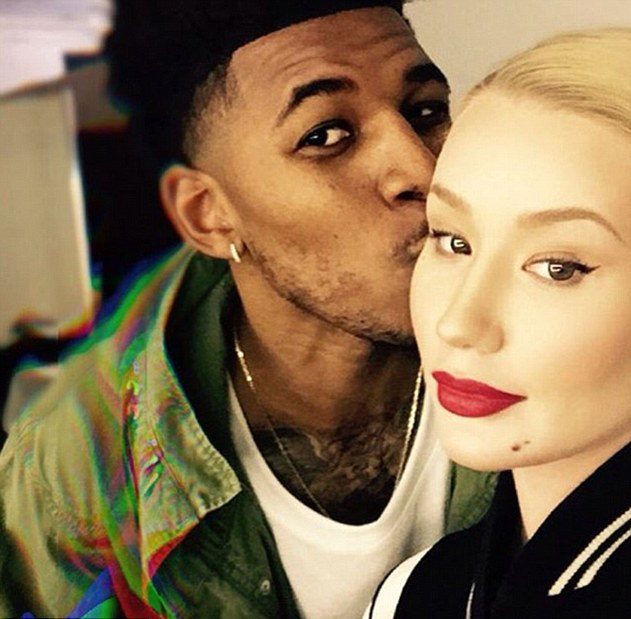 The relationship took them as far as getting engaged, but it would end soon after they made the announcement. One of Nick's teammate will play the bad guy and upload a short video that shows Nick Young bragging about cheating on Azalea. Well, was that intentional or not? Who knows?! It did end up breaking up the engagement and the relationship altogether, though.
Kobe and Vanessa Bryant
Kobe (now deceased) was one of the greatest NBA players ever to grace the court, and in his fourth year for the Lakers year (1999), he had a lot going on and off the court. It was also the time when he met Vanessa, and a budding relationship was born. There was also the prospect of a musical career.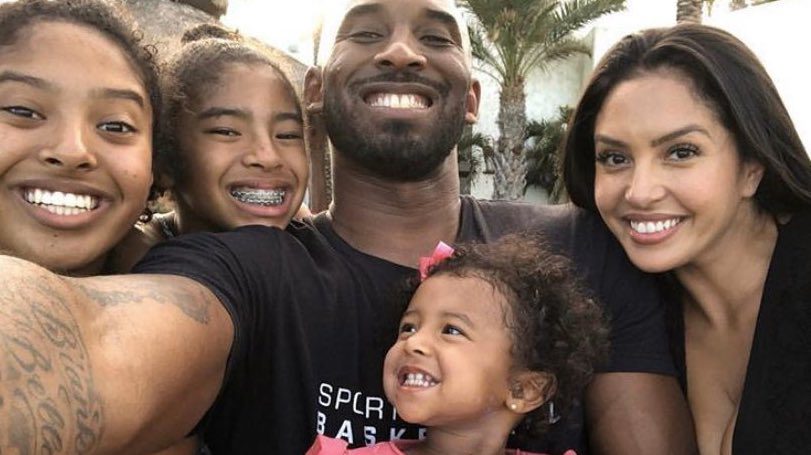 We think that while he was going about this music, he met Vanessa, a backup dancer at the Long Beach Eastsidaz. She was 17 at the time, which meant that Kobe had to wait six whole months before proposing to her. When she clocked 18, he made a move, and you know how the story went. They got married and had children until the day he died.
Kevin Love and Kate Bock
Kevin Love is not just known as a successful player, but he could translate his on-field success into a successful taste fashion as well that people definitely noticed. He held a huge stake for his part in the Cavalier's success since he joined them in 2014.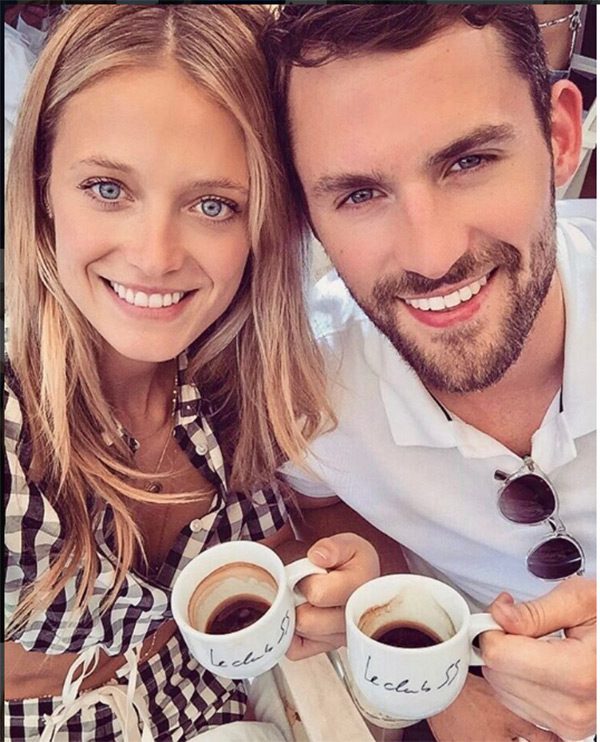 Running both together would not be accessible without the support from his fashion-oriented girlfriend. Kate Bock is a fashion model who has appeared on the pages of Sports Illustrated and in ads for Maxim and Victoria's secret. They make a delightful duo and are loved by fans globally.
Zion Williamson and Tiana White
According to reports, these heartthrobs have been in love with each other since high school. Zion was a senior while Tiana was a junior at Spartanburg Day School. We do not have all the juicy details about how they met or where they shared their first kiss. We know that it was a simple case of a romance between a jock and a cheerleader.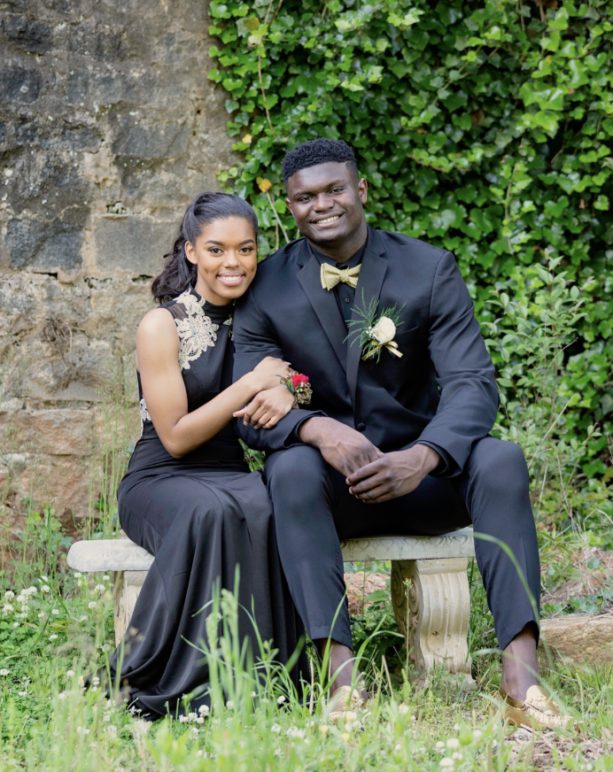 Zion invited her to prom in high school, and they have been in a relationship for an extended period. Very little gets into the media about their relationship, although it has been said that they are in a sort of long-distance situation currently. If there is anything else going on, we'd like to know about it from these two.
Serge Ibaka and Keri Hilson
One of the most adorable voices in pop music shows up in this couple with power forward Serge Ibaka. Keri Hilson is a star through and through, having dropped beautiful singles and was featured with so many music stars in a successful career where she recorded many hit songs.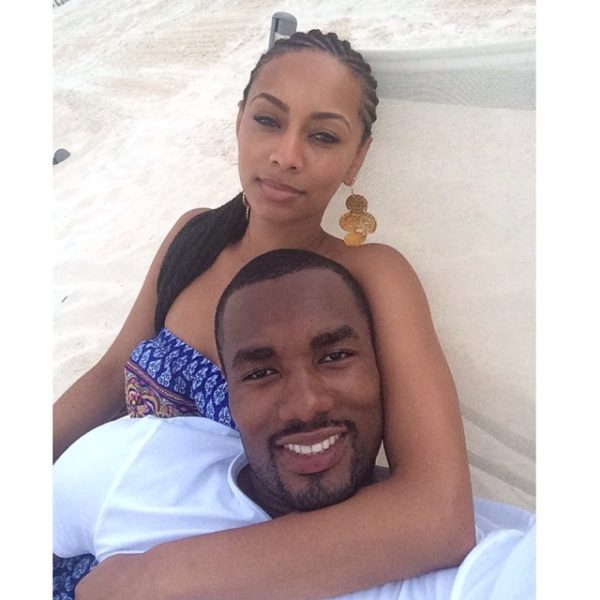 She and Serge were in a relationship all through his time at Oklahoma City Thunder. It was another power couple relationship to have made this list. After moving to the Orlando Magic, the relationship lasted about four years until Keri called it off with Serge.
Stephon and LaTasha Marbury
LaTasha played an essential role in the popular Basketball Wives show, albeit in a somewhat different circumstance. She didn't join until her husband had left the NBA. His last known participation was with the New York Knicks, who were down on their luck in the 2000s.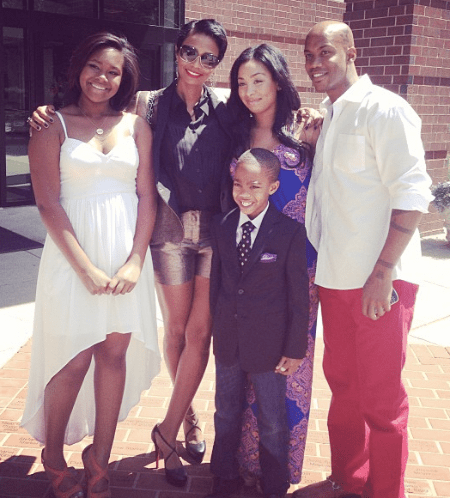 He attempted to resurrect his basketball career in China while his wife continued acting as an actress on the show. According to reports, Stephon hadn't accepted to partake in the show when it first started. LaTasha doesn't feel that way since she loves the spotlight.
Grant and Tamia Hill
We are onto a duo that is never away from the spotlight given their individual success story in their field. When they appear together, you can't just take your eyes off them. Grant has enjoyed a successful career as a basketball player and currently holds a stake of ownership of the Atlanta Hawks.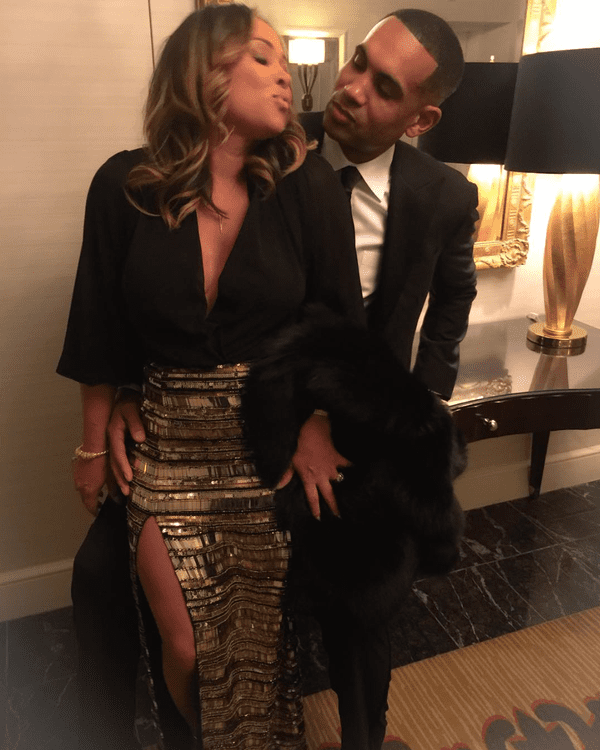 The two have been of solid motivation for each other, and Tamia has enjoyed massive success in her musical career. She was nominated six times for the Grammy awards with some of the melodic songs she has recorded as an R&B artist.
Michael Jordan and Yvette Prieto
Now, let's have a word about the basketball great, Michael Jordan. The past generation is still reeling from images of Jordan's conquest in the world of basketball. While he stands out as arguably the greatest player of all time, he wasn't doing so well off the field, though. MJ suffered a divorce twice with his first wife, Juanita Vanoy.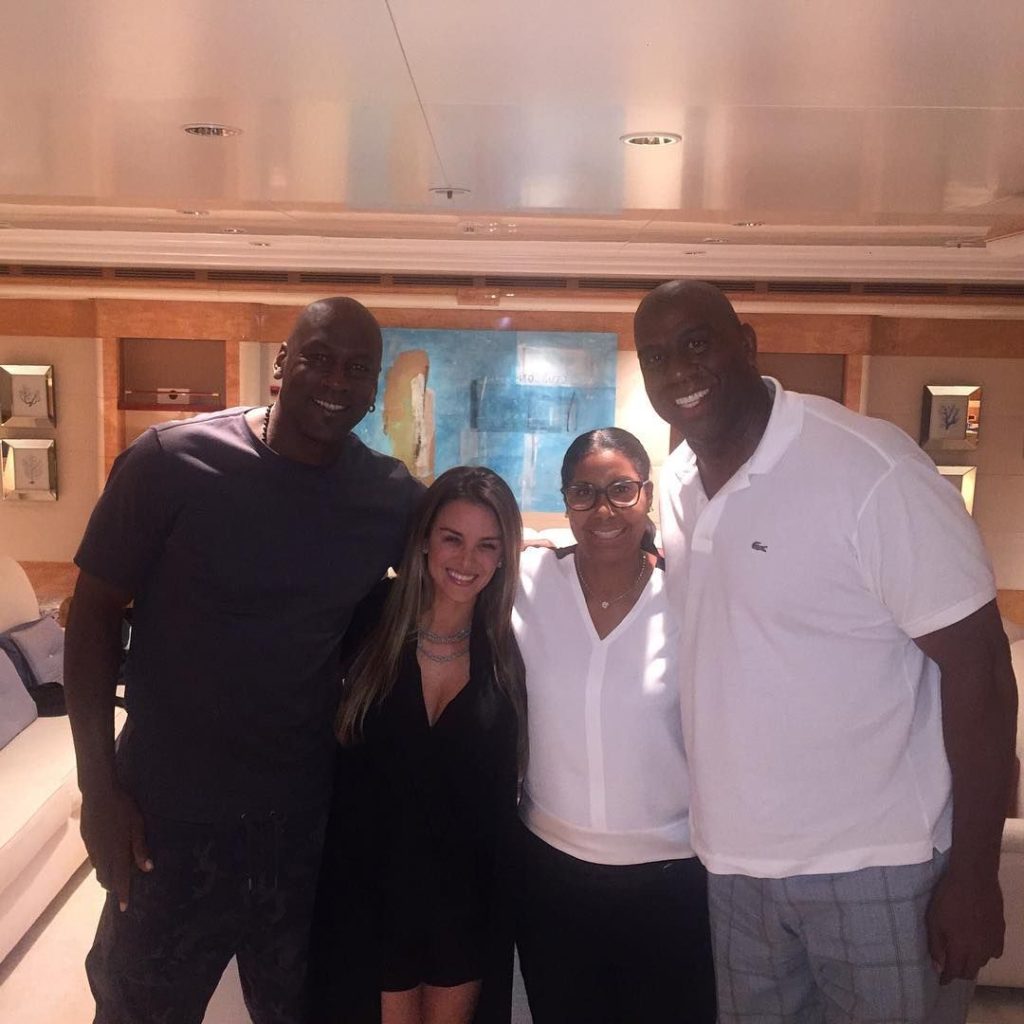 That final split would lead to him meeting up with the Cuban model, Yvette Prietto. Yvette has had her share of celebrity boyfriends, such as Julio Iglesias Jr. MJ fell in love with her dancing shoes in 2008, and after five years, he took her to the altar in 2013.
Gordon and Robyn Hayward
Nowadays, you might remember Gordon as an all-star NBA player, but he used to play for the Boston Celtics, and he had a successful career. His wife was also into sports while she was in high school. People have reported that she led her school to a state championship.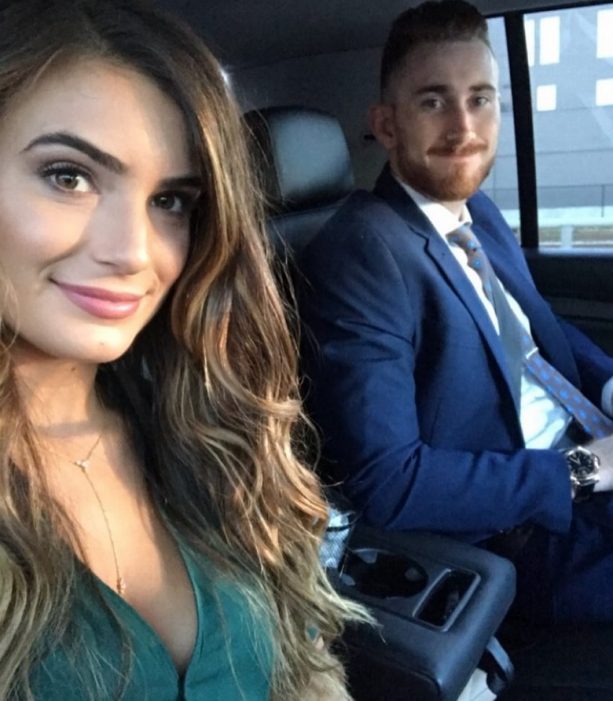 However, she didn't go professional like her partner as she stopped at the college level. The details of how she and Gordon got hitched are unclear. We know now that she is a family woman who chose to help raise their two daughters full time.
Russell and Nina Westbrook
We think this is one of the best couple pair-ups in this blog post. Have you ever wondered what kept Russell at the top even though his star showing as the most valuable player of 2017 in the NBA while starring for the Oklahoma City Thunder? Nina was there for him through it all.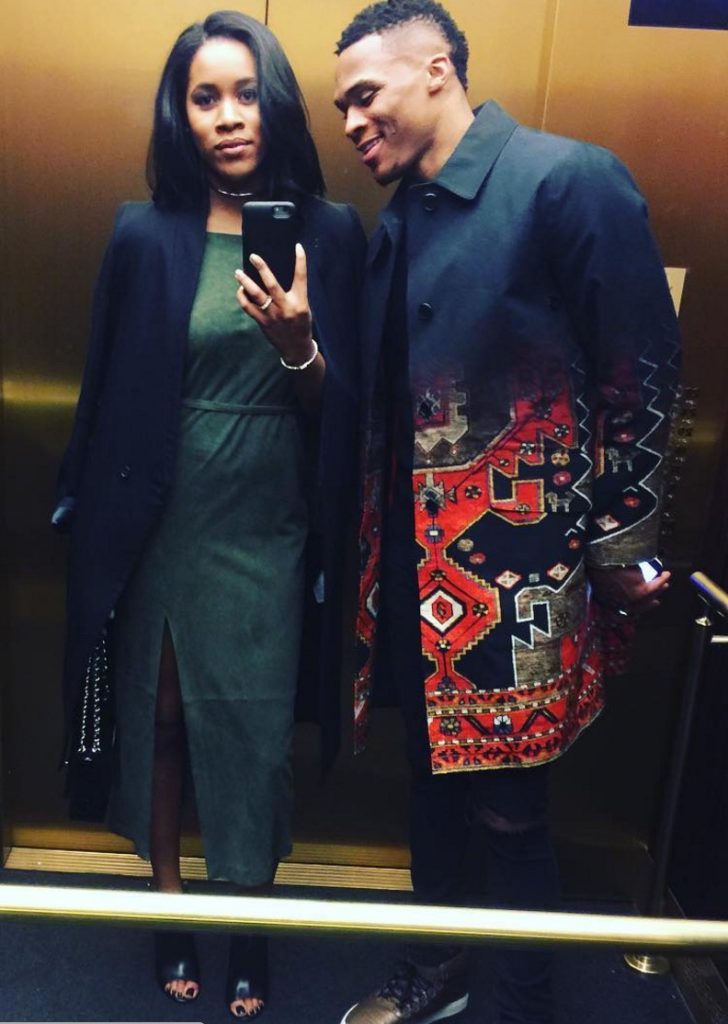 Russell kept his appreciation as he received the award dedicated to his wife, Nina. They had been together while they were students at UCLA, and they partook in sports for their college. They eventually got married in 2015. In 2017, they had their first child, Noah. There is only one word to describe their union, Perfect! Maybe!
Draymond Green and Hazel Renee
Green is one of the Golden State Warriors' star players who has shown credible talent as a delightful player to watch. As interesting as his life on the court is, his personal life has some drama that we are all too familiar with.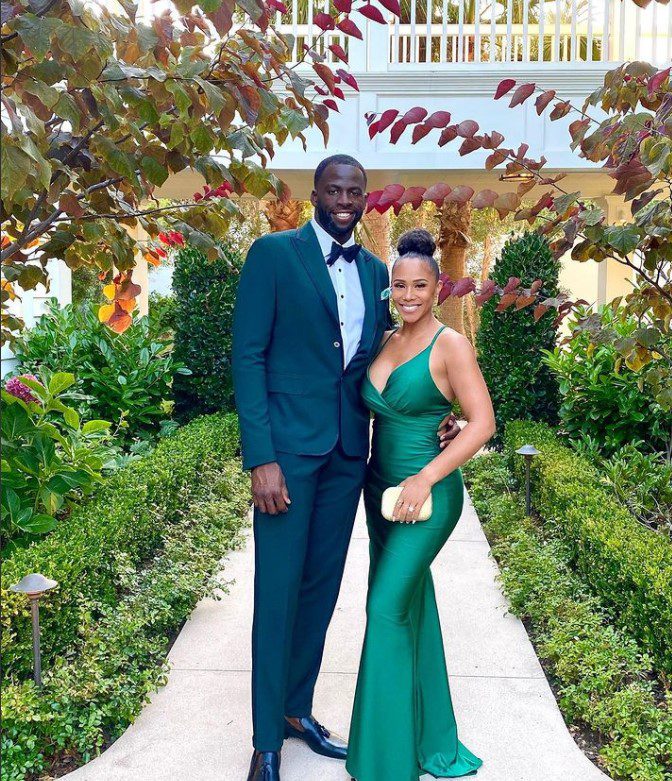 He has been in a long-term relationship with actress Hazel Renee, who played a role in the popular Basketball wives TV show. Both of them are happily married and have welcomed their first baby together. Their fans are enjoying this beautiful pairing.
Kris Humphries and Kim K
While we are still getting over the divorce between Kanye West and Kim Kardashian, we take a step back to evaluate one of her earlier marriages. As far as we know, her first marriage was to Damon Thomas (a Hip-Hop producer). Then there was the controversial relationship with singer Ray J before she married Kris Humphries for 72 days!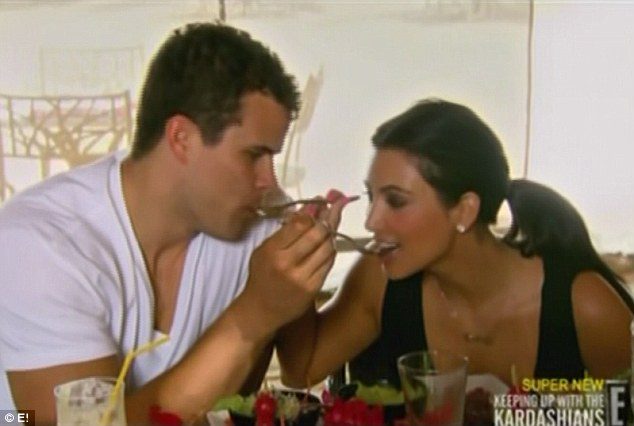 Their relationship still left so many questions as it was pretty brief. They had a social wedding which attained massive publicity to a tele-audience. It seemed like they had a pretty strong connection, but who knows? Maybe Humphries didn't fit in with the reality TV star!
Tony Parker and Axelle Francine
Before Tony dated Axelle, he used to be married to Eva Longoria. Shortly after the divorce and in the same year, he started dating journalist Axelle. They both share the same nationality as citizens of France. Their engagement took place in 2013, and their eventual marriage occurred in 2014.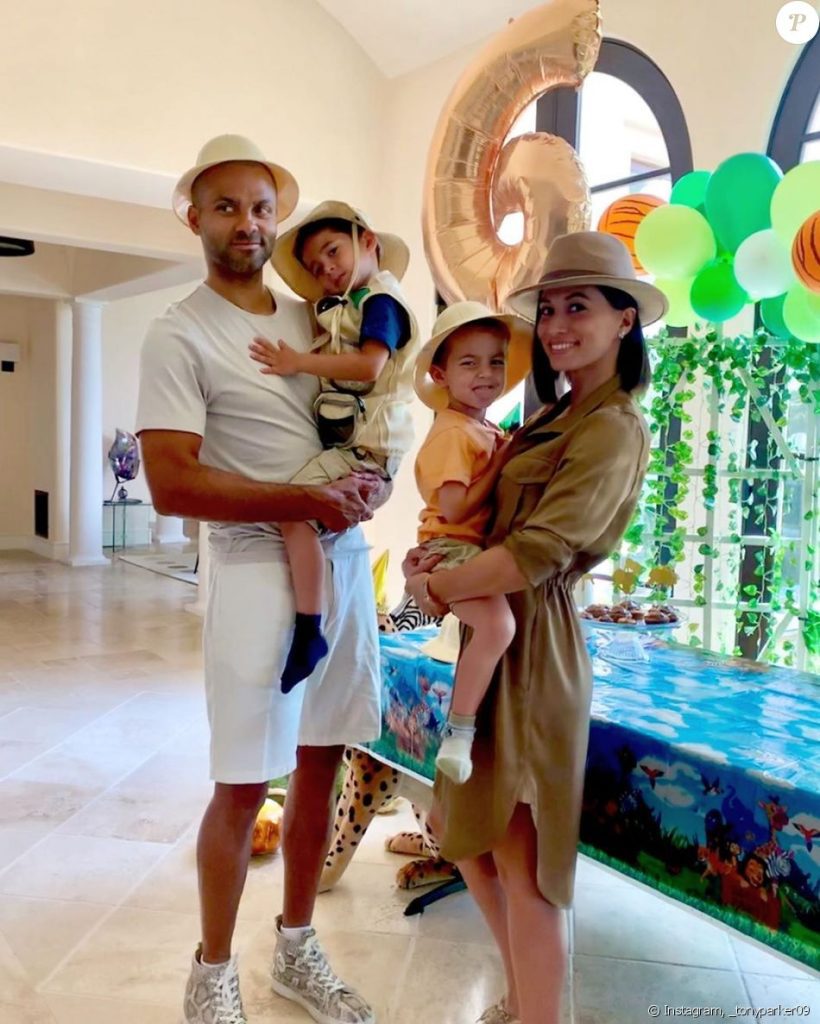 They gave birth to Josh, the first of two boys, in 2014, while their second son, Liam, would be born in 2016. It seems like this relationship holds a special place in Tony's heart, and his fans are hoping that this wedding works out, given how adorable the two of them are.
Klay Thompson and Laura Harrier
The Golden State Warriors have a gem in Klay Thompson. His girlfriend, who is a break-out actress, is growing to become quite the celebrity herself. She has played starring roles in Spider-man: Homecoming. She is such a great talent that critics have lauded her for her intelligent acts.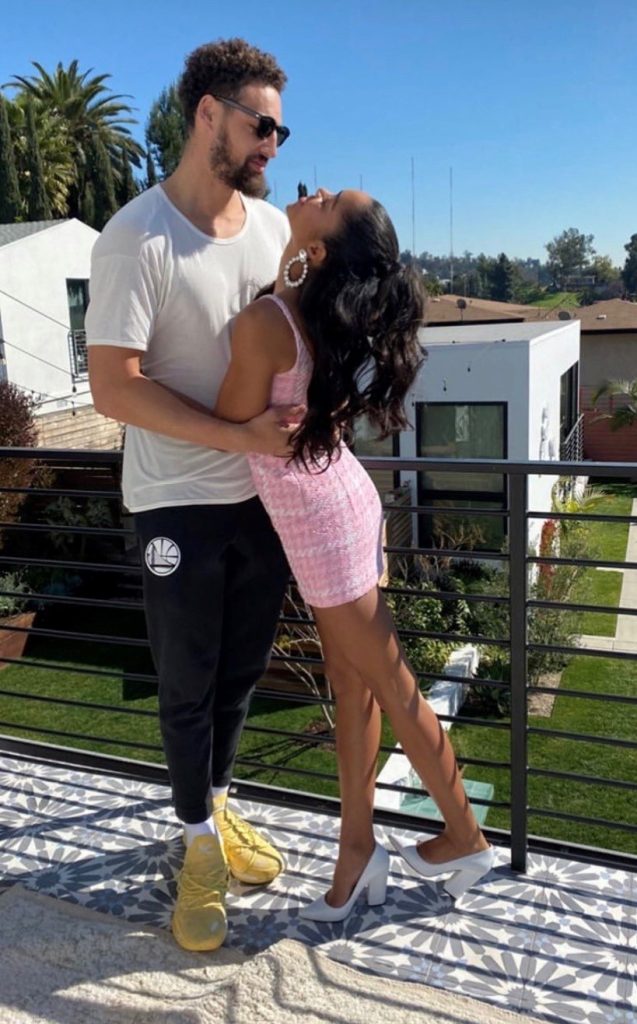 Her diversity, combined with Klay's brilliance, makes us think that they make a good pair. We have seen Laura fit in multiple roles across different movies requiring different parts covering several social events. Klay must be pretty proud to have such a vibrant partner in Laura.
Paul George and Daniela Rajic
The two lovers have been together for years, and they met while she was a nightclub dancer. It gives us a glimpse into how much of a party boy Paul used to be. We do not know the timeline of where their relationship started. So, what does she do now? She is a part-owner of a successful swimming suit line while also working as an Instagram model.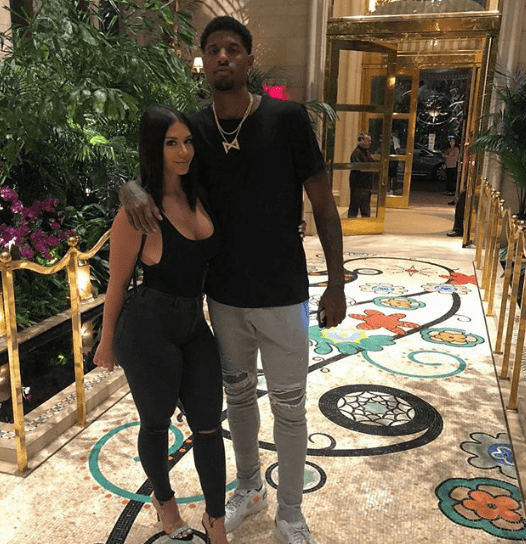 Though yet unmarried, the two of them have two children between them. Their relationship was never really a smooth one. They had a lot of trust issues that were evident in the multiple paternity tests and their breakups and coming together that were rampant at the time. They would later resolve to keep things together for the sake of their children.
James Harden and Jessyka Janshel
James Harden has hit a home run with some beautiful ladies in the past, and Khloe Kardashian was one of his past girlfriends. Although the relationship did not last beyond the year, it is under record that they dated. His relationship with Jessyka would become a rumor a few months later.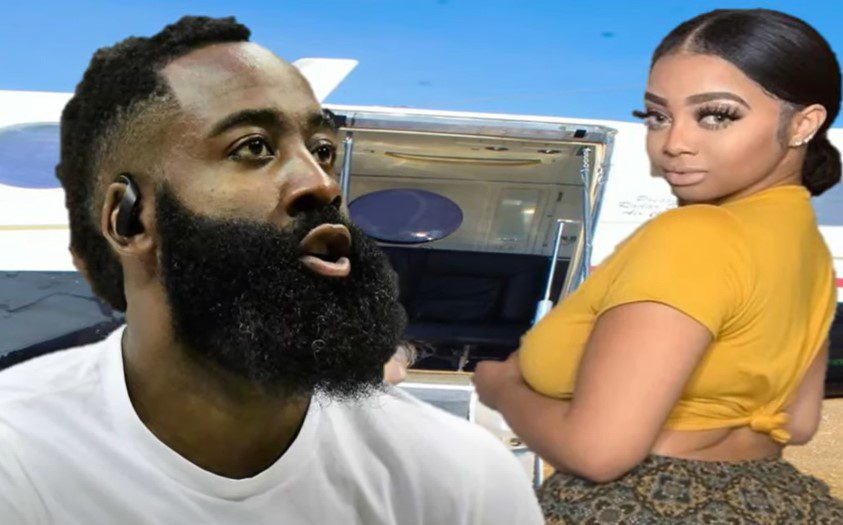 Jessyka herself has had her fair share of romance with some big names in music and sports, but it would seem like she found something good with James. There is little to chew on about their relationship on social media, but people still think they are together.
Brittney Griner and Cherelle Griner
Even if you probably didn't know she was a married woman, we are fairly certain that you've heard of the WNBA superstar Brittney Griner. This is especially after the unfortunate incident that happened in 2022 after she was detained in Russia for a couple of months.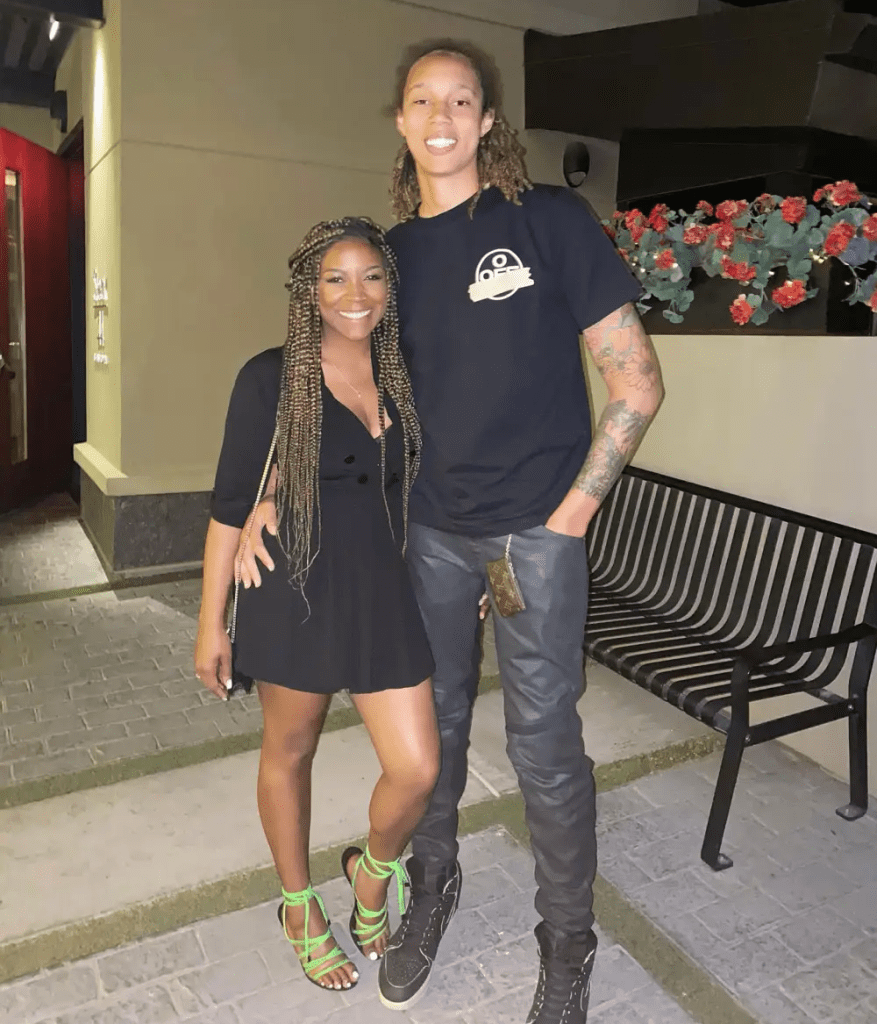 Brittney and her wife Cherelle first got to know each other while they were students at Baylor University Texas. However, they didn't start dating until years later when they bumped into each other again. The basketball player proposed a while later, and the two got married in 2019.