Looking Back At The Game Of Thrones Actors -Then And Now
By Liezel L July 31, 2023
---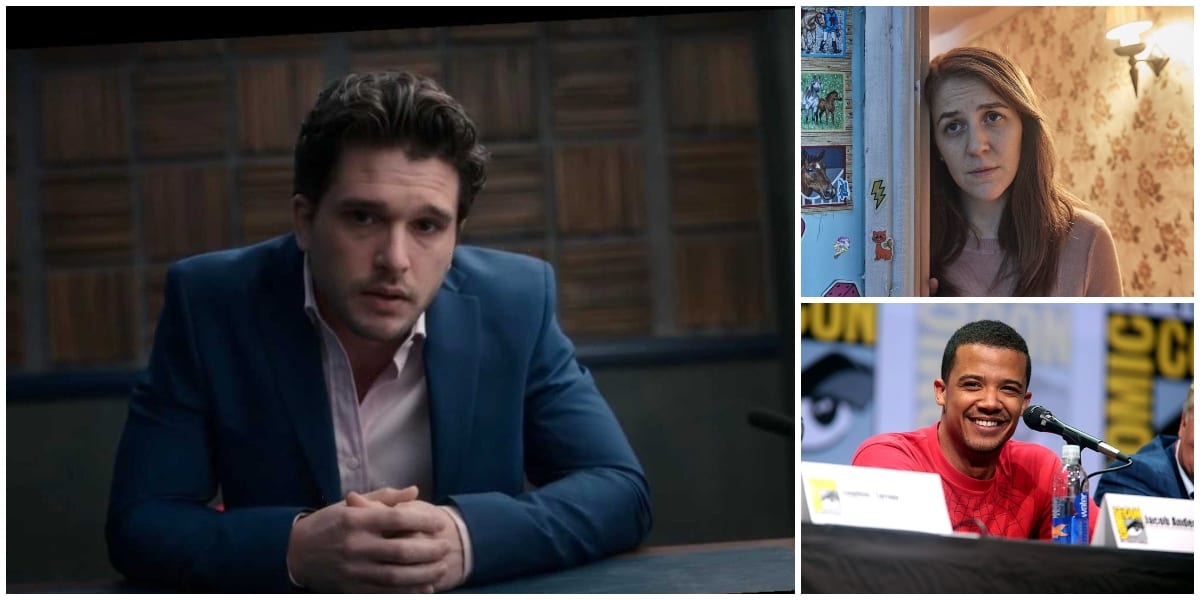 This article was originally published on
sportfoy
Game of Thrones may have ended a year ago but trust us, the people remember. We still vividly see Jamie pushing Bran off the window ledge, Ned's beheading, the birth of Daenerys' dragons, the first time Danny rode Drogon, Jon's death at the hands of the Night Watch, everything. And, of course, we also still remember that bitter taste the last season left in our mouths. A lot of people probably won't be over that until dear old George finishes the books. But right now, we don't need to bring up bad memories. Instead, we're checking in to see where our favorite Game of Thrones actors are now and what they've been up to since they left Westeros. Don't worry. They're all well and alive. And though there have been a couple of marriages here and there, we don't think they'll be headed into any red weddings any time soon. 
Emilia Clarke (Daenerys Targaryen) – Then
Oh, hail Khaleesi, the Mother of Dragons Daenerys Targaryen, otherwise known as Emilia Clarke. On the show, we watched her evolve from the young, timid girl her brother sold of Khal Drogo, to a feared and powerful queen. Sadly, Danny disappointed a lot of people with that mad killer queen transformation of hers.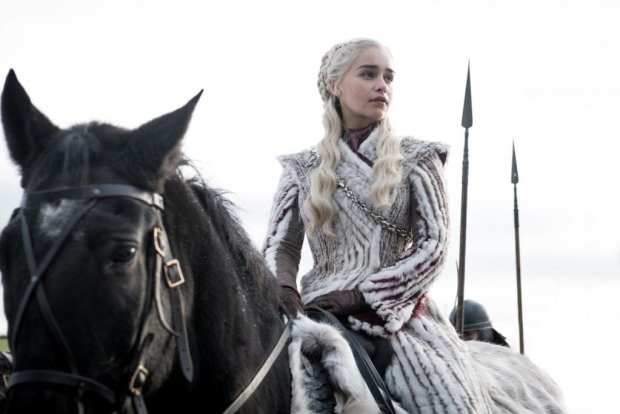 Emilia Clarke, on the other hand, has never disappointed. That girl has been wonderful to watch ever since the first episode of the series. It's hard even to count how many times her performance gave us the goosebumps. Remember when she got the Unsullied in Astapor? And remember when she delivered this entire fierce and electrifying speech in Dothraki? Those were amazingly jaw-dropping. 
Emilia Clarke – Now
Unlike the ever-serious Dany, Emilia is actually quite a goofball, and we've seen her personality shine so much more in her roles outside GOT. She was absolutely lovable in the tearjerking Me Before You alongside Sam Claflin. And she played a similarly delightful character in 2019's Last Christmas.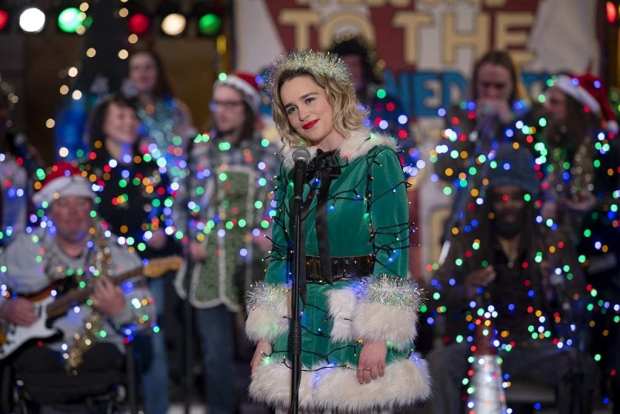 That doesn't mean she's shying away from showing off her talent in more serious roles, though. In 2019, she appeared in the crime-action film Above Suspicion. She soon followed that up with Murder Manual. She is also scheduled to make her west end broadway debut in Anton Chekhov's The Seagull's latest adaptation. Aside from all that, Emilia has been actively working for her charity SameYou. This woman is simply a queen on and off-screen. 
Lena Headey (Cersei Lannister) – Then
There are so few villains that can shine a light on Lena Headey's Cersei Lannister. Everyone wanted her dead more than the Night King and the hoard of the undead. The fallen queen was simply cruel beyond imagination, and though she did have her own tragedies, it's difficult to muster up any sympathy towards her.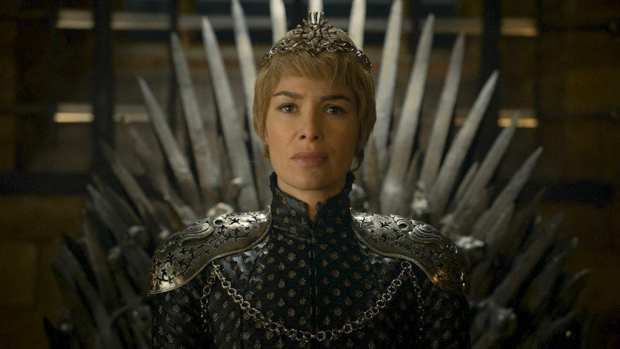 Fans hated Cersei so much that in fan meets, some of them would actually avoid Lena Headey or straight up tell her that she was, for lack of a better word, a b*%h. Kudos to Lena for being cool about it. After all, it's all just a testament to how well she played her role, which makes it all the more disappointing that she didn't get the Emmy she deserved for it. 
Lena Headey – Now
Aside from Cersei, Lena has been no stranger to playing some pretty fierce characters. In 2019, she starred as a hardened immigration officer in The Flood. She also played as the other half of a mother-daughter assassin duo alongside Karen Gillian in the upcoming Gunpowder Milkshake.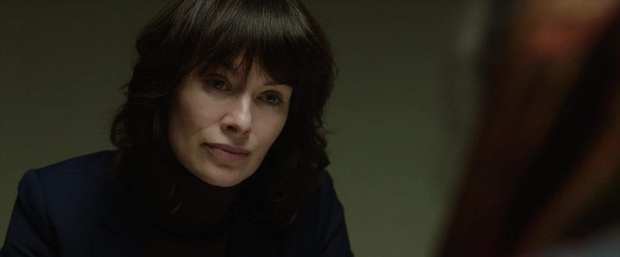 Lena has also lent her voice to a couple of animations since she ended her reign as Cersei. Some of these include The Dark Crystal: Age of Resistance, Wizards, and Infinity Train. She'll also be in Crooks and Master of the Universe: Revelation. As if she didn't seem busy enough, she'll also be leading her own series called Rita. As it seems, we'll be seeing and hearing plenty from our most despised/ favorite tv villain soon. 
Peter Dinklage (Tyrion Lannister) – Then
We aspire to live up to Tyrion Lannister's iconic line, "I drink, and I know things." Because of that line, his wit, and his overall character, Tyrion is definitely on the top of the list of our favorite characters. Who else could have dared speak out against the show's many tyrants and still lived to tell the tale, right?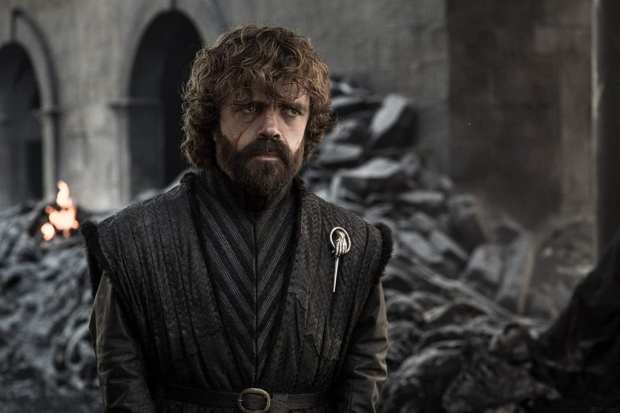 That's why it's only right that Peter Dinklage nabbed three out of the seven Emmy's he was nominated for while on the show. Aside from that amazing performance, he also gave us a lot of memorable life lessons. Remember what he told Jon in the first season before he went to the wall? It only proves a bit of Tyrion in our lives might actually do us some good. 
Peter Dinklage – Now
After GOT, Peter has gotten pretty busy. He returned to the Angry Birds franchise and voiced Mighty Eagle in The Angry Birds Movie 2. He also acted as a fictionalized version of him in the hilarious Between Two Ferns: The Movie.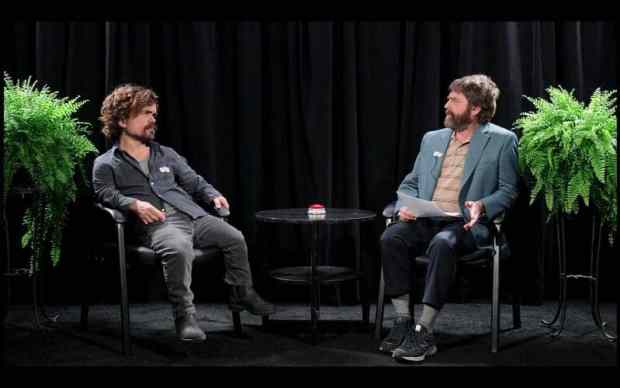 Peter is set to appear on The Croods: A New Age as the voice of Phil Betterman. He's also set to appear on I Care a Lot, a movie about a legal guardian who discovers her clients aren't who they say to be. A couple of his other upcoming projects include The Thicket, Cyrano, and The Dwarf.
Kit Harington (Jon Snow) – Then
When we first met Kit Harington's Jon Snow, he was still this young lad who just wanted his family to finally accept him. Little did we know, it was the wrong family he was seeking acceptance from. At least he got over his "you know nothing" phase, though, which helped him save Westeros from his aunt/lover/queen.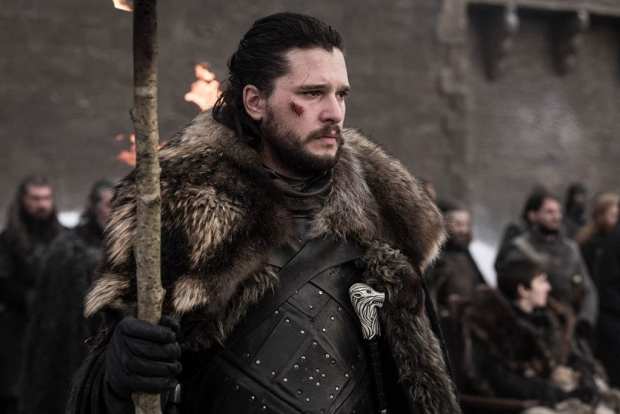 One of the most memorable moments of Kit though, was not in the show but rather at a certain table read for the final season of GOT. He basically embodied every single fan of the show. When he covered his mouth and just looked at Emilia to express the shock and despair that everyone felt. 
Kit Harington – Now
While his queen died in the show, GOT did bring Kit his queen in real life, his wife, Rose Leslie. The pair married in 2018, and now, they're expecting their first child together. It feels like we're finally going to see the happy ending Jon and Ygritte never had.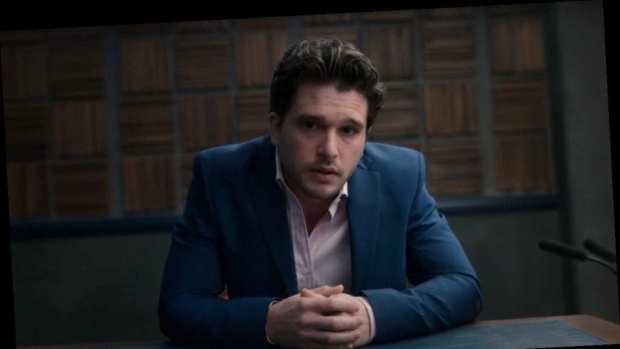 In terms of his career, Kit just jumped from one major franchise to another. In 2019, it was revealed that Kit was taking on the role of Dane Whitman aka The Black Knight in Marvel's The Eternals where he'll also be reuniting with his GOT brother Richard Madden. Kit also voiced Eret in the third film for How To Train Your Dragon. And he appeared in one episode of Criminal: UK. 
Nikolaj Coster-Waldau (Jamie Lannister) – Then
It was a rough start for Jamie Lannister for a lot of fans. After all, the man did push a child out the window so he could continue having sex with his twin sister. Aside from that, though, he was somewhat decent. He tried to live with honor even with the back story of his title, the Kingslayer, and he did everything to protect his family.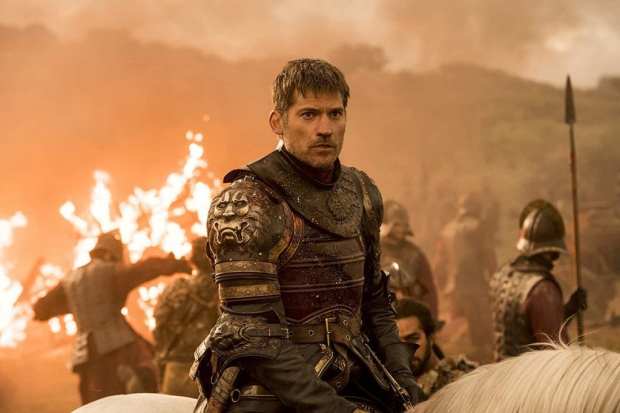 Along the way, he started earning a more heroic title. Nikolaj gave such a wonderful performance that Jamie did start creeping into our hearts. That's what made it all the sadder when all character development flew out the window, and he returned to Cersei's arms. 
Nikolaj Coster-Waldau – Now
Fun fact: Jamie doesn't actually let his daughters watch GOT. When you think of it, his decision is probably the best since his character is an incestuous backstabber after all. But when it comes to his other works, he might be a little more lenient since they are great as well. Before GOT, Nikolaj actually had a very impressive resume, which includes Headhunters and Black Hawk Down. 
As for his post-GOT life, Nikolaj has kept himself pretty busy with some amazing thrillers and dramas. In 2019, he appeared in Domino and Suicide Tourist. He then went on to film two films for 2020. In the first one, The Silencing, he played as a hunter playing a game of cat and mouse with a killer who may have taken his daughter years ago. On the other hand, his second film, The Day We Died, is all about the terrorist attacks in Copenhagen in 2015. 
Maisie Williams (Arya Stark) – Then
Arya is definitely the kind of badass we all can aspire to be. She went from this small tomboyish girl who loved showing up her brother to a proficient assassin, and finally, to become the person who put an end to the Night King.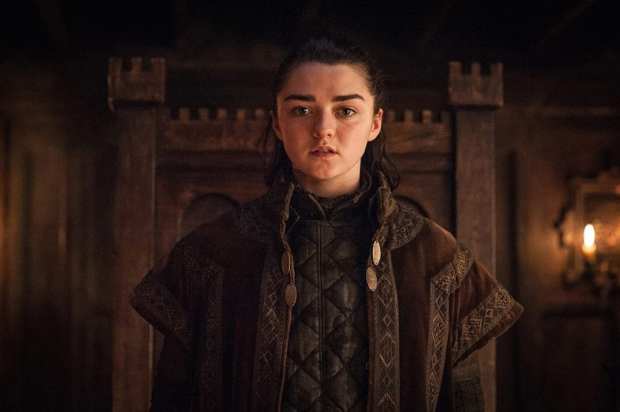 We loved Arya even more for her wit. She was often one of the smartest people in the room. All of her battle scenes were also pretty darn amazing, like her fight with Brienne and the girl from the House of Black and White. And that is all thanks to Maisie Williams. Amazingly, this was actually her debut role.
Maisie Williams – Now
As it seems, Maisie isn't willing to give up the action after leaving Westeros. She's set to make her X-Men debut on The New Mutants as Rahne Sinclair, a mutant who can shapeshift to a wolf. She also appeared on The Owners, a film about a group of friends who get caught trying to rob an empty house by a dangerous couple.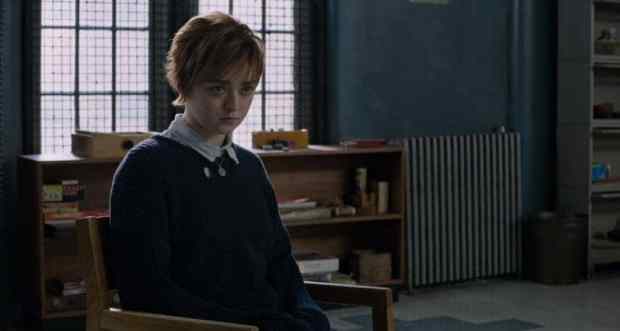 Maisie also has her own tv series titled Two Weeks to Live, where she plays Kim Noakes, a woman who sets out on a mission to honor her father, who died under mysterious circumstances when she was young. Aside from showering us with her talent, Maisie has also created her very own social media platform called Daisies, where creatives can get together and collaborate.
Sophie Turner (Sansa Stark) – Then
Sansa has had one of the roughest journeys in Game of Thrones. She witnessed her dad beheaded right in front of her. Joffrey treated her like an animal. And then, Ramsay Bolton treated her even far worse than that. She rose above all that though and emerged to become the true queen she is.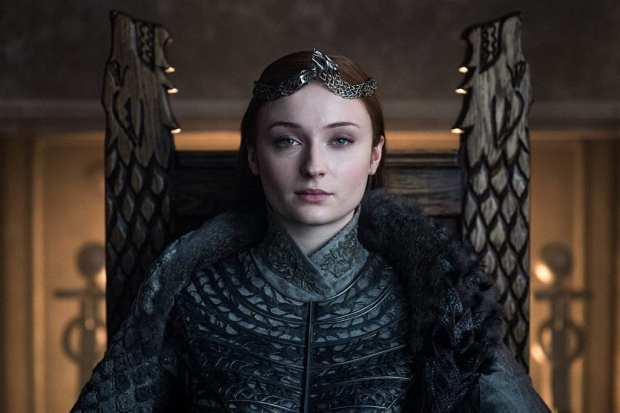 In more ways than one, she did get what her younger self so naively chased after, a life of royalty. It might not be exactly what she dreamed of, but it's worth so much more. Of all GOT characters, her ending was the most befitting. Never mind the King of the North title because now they have a queen. 
Sophie Turner – Now
Believe it or not, Sophie's debut role as an actress was as Sansa Stark. We literally saw her grow as a person and as an actress on the show alongside her on-screen sister and best friend IRL Maisie Williams. Later on, Maisie was her bridesmaid at her wedding to Joe Jonas. And now, Sophie has just become a mom to her first child.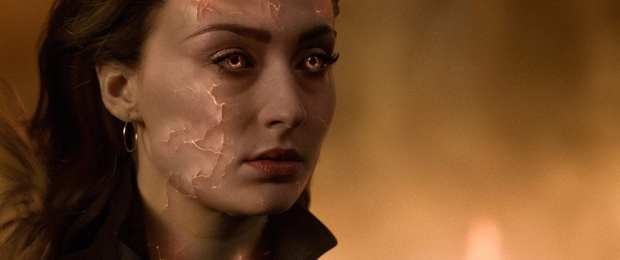 Careerwise, Sophie has landed some pretty big gigs after GOT. She starred as Jean Grey on X-Men: Dark Phoenix, and then she followed that up with an appearance on the revenge thriller Heavy. She also nabbed the lead role for Survive, a series about a woman who survives a plane crash who must now find a way to survive the desolated snowy mountains with another survivor. 
Isaac Hempstead Wright (Three-Eyed Raven/ Bran Stark) – Then
Isaac's introduction to Game of Thrones came as a nasty surprise by showing that the show would indeed and would not hesitate to harm kids. Never mind the nudity and the gore, that one really showed us the GOT world's brutality.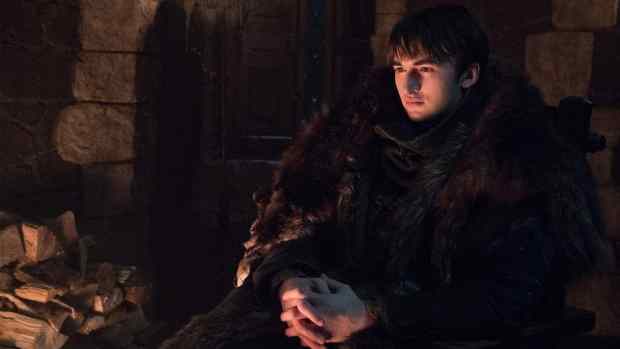 Because of that, Isaac spent most of the first few seasons bound to a bed or a wheelchair with his trusty friend Hodor (oh bless his poor soul) right by his side. Soon enough, he became the Three-Eyed Raven. A funny thing about this is that Isaac nailed that "stare into your soul" look of his just because he couldn't actually see very well. And although we're still not sure whether his character deserves to be king of Westeros, we love Isaac more because of that bit of information.
Isaac Hempstead Wright – Now
In an interview after the show ended, Isaac said that he felt like he had already lived a whole life and had a whole career even though he's just actually starting in real life. And he's not wrong. Much like his other castmates, he grew up on the show. That's why it's no wonder he's just taking it slow now.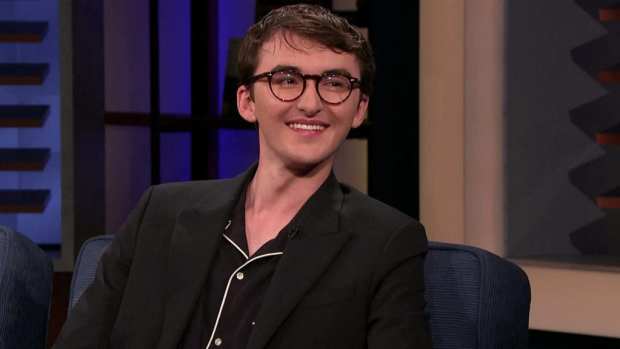 After the show, he announced he was going to go back to college to study neuroscience. He has also had a couple of projects. One was The Voyagers, a sci-fi film about 30 people who were sent into space to look for a new home. The other was The Blue Mauritius, an action feature about five international thieves planning to steal the most valuable stamp in the world. 
Gwendoline Christie (Brienne of Tarth) – Then
Brienne is what you call a real power woman, and she doesn't need a crown to prove it. She never conceded to any man's rule, she was loyal, she was kind, and she was honorable. She bested most knights of the land, which ultimately earned her a knighthood as well as the love and respect of the Kingslayer.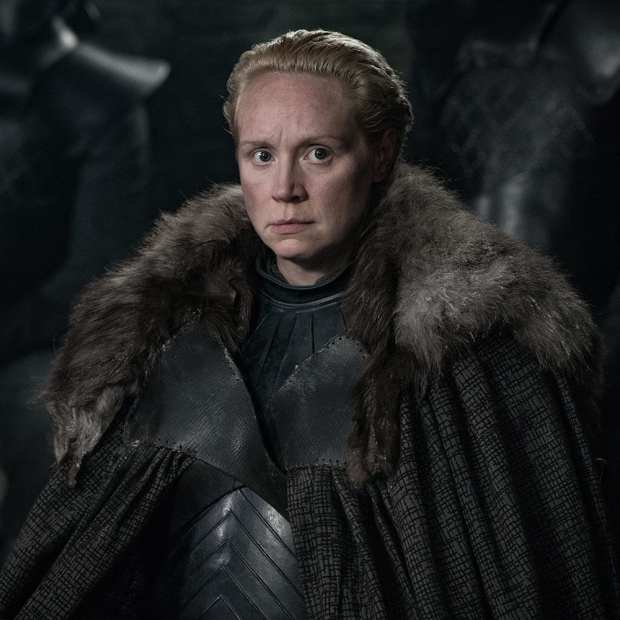 In real life, Gwendoline is just as badass as her character, and she has repeatedly proven that she is definitely a woman a lot of us can aspire to be. When the show didn't submit her name in the 2019 Emmys, she submitted herself as a contender and landed a supporting actress nomination. Both in the show and real life, she is Ser Brienne of Tarth.  
Gwendoline Christie – Now
Gwendoline's brilliant and empowering performance as Brienne of Tarth has rightly catapulted her into blockbuster films like The Hunger Games: Mockingjay Part 2 and Star Wars: The Last Jedi. After GOT, she went on to play Titania in the 2019 stage production of A Midsummer Night's Dream.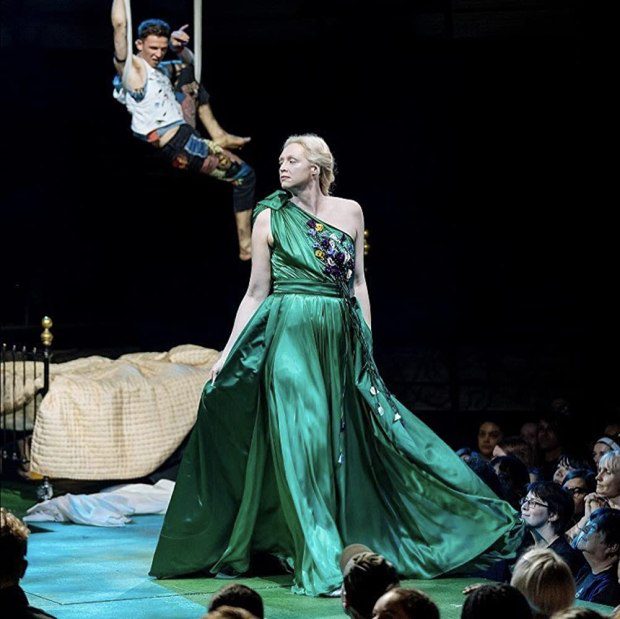 Onscreen, Gwendoline appeared alongside Dakota Johnson, Jason Segel, and Casey Affleck in Our Friend, a film about a man who puts his life on hold for his best friends who receive life-altering news. She's also in The Personal History of David Copperfield alongside other beloved actors, namely Tilda Swinton, Hugh Laurie, and Dev Patel. 
Alfie Allen (Theon Greyjoy) – Then
Alfie's GOT character, Theon, definitely had one of the most interesting storylines in the series. Most of the first few seasons, a lot of fans despised him. After he betrayed his adoptive family for his quest for power, it really did seem there was no turning back for him.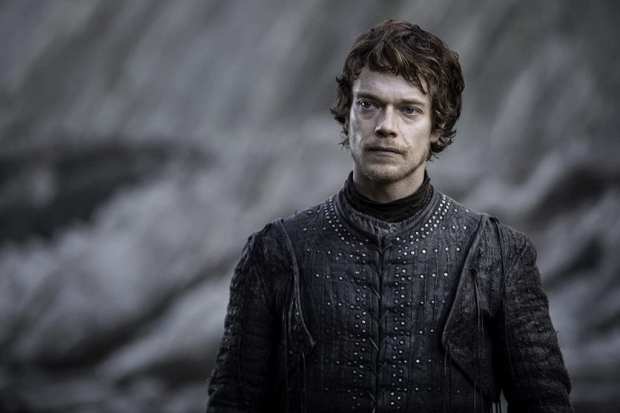 We knew deep inside, though that he wasn't really a terrible person. He always proved to be torn between doing the right thing and his ambitions, so it was quite painful to watch the torture he had to endure that reduced him to becoming Reek. After that, he spent the remaining seasons atoning for his mistakes, where Alfie gave some of his most stirring performances. It would've been nice if he survived until the end, but alas, he just had to give his life to save Bran, his ultimate sacrifice. 
Alfie Allen – Now
Whenever we see Alfie, it's hard not to immediately think of him as Theon. But lately, the actor has been making his own name in other projects. In 2019, he joined the third season of Hulu's Harlots as Isaac Pincher. Then, he starred in How To Build A Girl opposite Beanie Feldstein. Alfie also had a part in the Academy Award-winning film Jojo Rabbit.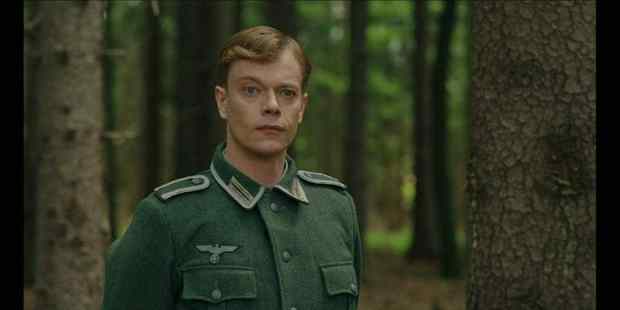 Most recently, Alfie appeared on White House Farm, a crime miniseries set in 1985 about the murder of five family members at a farmhouse in Essex. His GOT co-stars Mark Addy and Gemma Whelan were also in there. Right now, Alfie is starring in the upcoming Netflix series Night Teeth, a thriller about a chauffeur who ends up fighting for his life after a seemingly normal gig driving two beautiful women to different parties. 
Nathalie Emmanuel (Missandei) – Then
Missandei, oh this poor dear. Her beheading was certainly something she did not deserve! Many fans wanted to see her survive the war and live her days out with Grey Worm. Out of all the couples in GOT, these two deserved a happy ending, but, of course, they just didn't want us to have even that.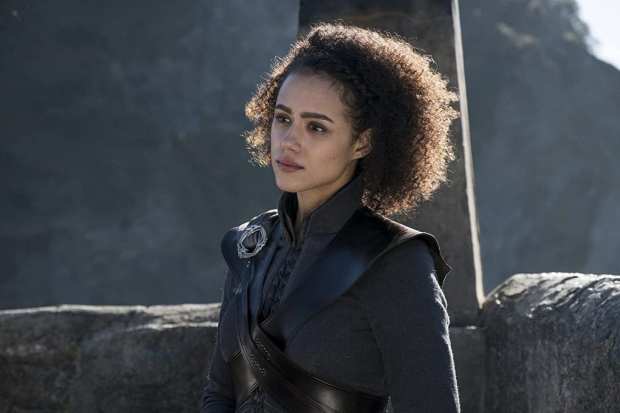 Missandei was also more than Dany's maidservant. She was probably one of her only friends, which was probably why Dany took her last words a little too literally. Misandei's death flipped a switch in Daenerys, which inadvertently affected the lives of all those around her. Maybe if she lived, she could've talked a little sense to her queen. Up until the end, Nathalie portrayed her with such grace and strength making her one unforgettable character. 
Nathalie Emmanuel – Now
There was no rest for Nathalie after GOT. She jumped right back into the TV world voicing Deet in Netflix's Age of Dark Crystal: Age of Resistance, joining co-star Lena Headey, the woman who's character caused her death. We're sure there's no bad blood about that, though.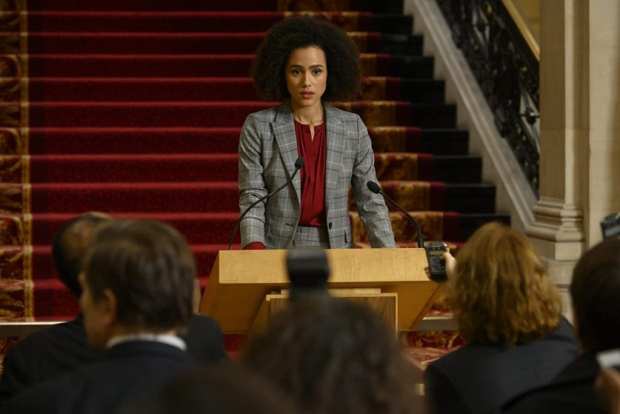 Nathalie also starred in the remake of Four Weddings and a Funeral, which was co-created by Mindy Kaling and Die Hart alongside Kevin Hart. Aside from that, she was also the lead for the film Holly Slept Over. For 2021, she already has a few projects set for release. Nathalie will be reprising her role as Ramsay in Furious 9. And for the other, she'll be starring in another series titled The Coldest Case. 
Jacob Anderson (Grey Worm) – Then
Grey Worm, the ever silent warrior. He spoke very little, but when he did, everyone listened. He also didn't need to speak much to earn the love and respect of his comrades, Misandei, Daenerys, and even the fans. Even by the smallest expressions on his face, Jacob Anderson managed to make us all want to protect Grey Worm at all costs.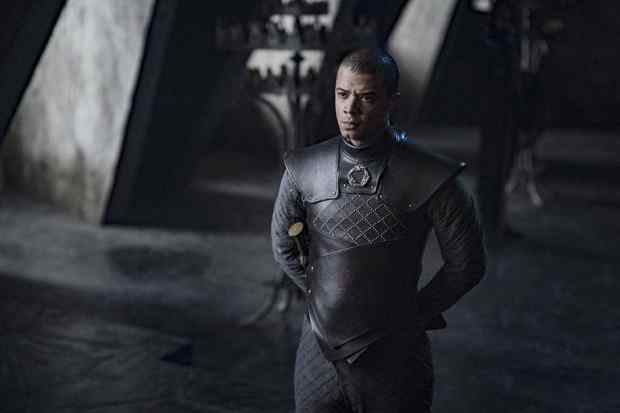 Unfortunately, even if he did survive the series, Grey Worm lost plenty to the war. He lost his queen, and he lost the love of his life. He did gain true freedom in the end, though, and he decided to sail to Naath, Misandei's home. The problem is, in the books, Naath was filled with pretty but poisonous butterflies. So we're not exactly sure just how peaceful his life would be there. Still, the notion is sweet, so we'll hope for the best for him and his army. 
Jacob Anderson – Now
After turning his back on Westeros, Jacob Anderson laid low in the acting world. Up 'til now, he doesn't have much lined up in terms of acting. He's gotten pretty busy though with his music career where he's known as Raleigh Ritchie.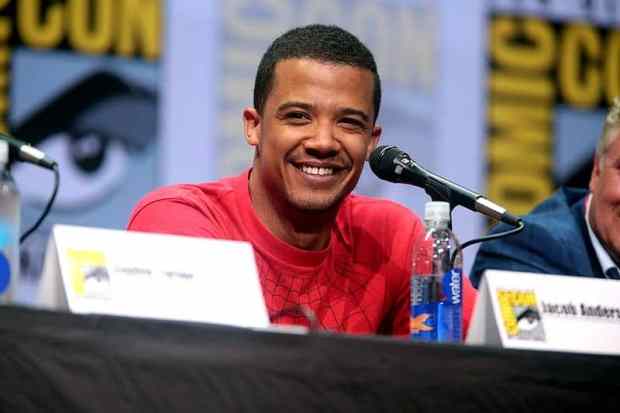 GOT fans who've seen the viral video of him and Nathalie Emmanuel dancing to his singing behind the scenes would know that his musical talents are no joke. In 2018, he released Time In A Tree, the first single to promote his second studio album, Andy. It took a while, but he soon followed that up with the songs Aristocrats, Squares, and Party Fears. In June 2020, he finally released the full album. 
John Bradley (Samwell Tarly) – Then
A lot of GOT deaths would've probably caused a riot, Tyrion's, for example, but probably none as much as Sam's. If Jon's sweet, kind, and lovable best friend died, a lot of fans would've started cursing the show a lot sooner before it had even ended.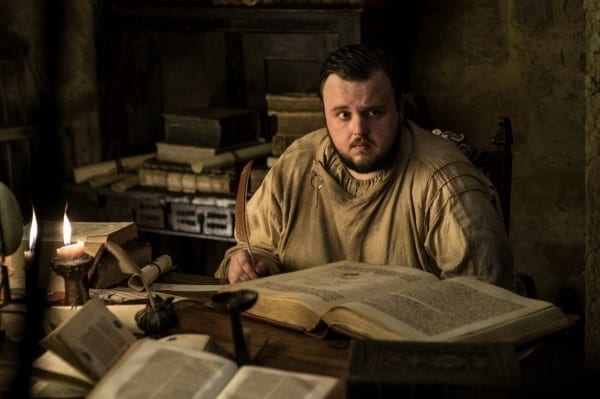 Ever since the beginning, sweet old Sam was at Jon's side doing the right thing. He's one of the very few characters in the show who has probably done no wrong. That's why it's only fitting he has a happy ending with a good position in the new council and a happy family with Gilly. In bringing Sam to life, John did such an amazing job giving sincerity and depth to a character that could've been easily dismissed as the funny guy. 
John Bradley – Now
The show affected all the cast in different ways, and for John Bradley, the show did him some good. After the series ended, the actor admitted that it helped him deal with his body issues. At a time when he was feeling bad about himself, the show came along and allowed him to see his weight in a more positive light rather than as a burden.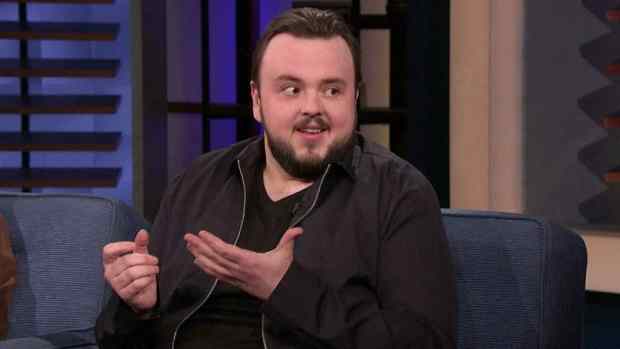 After his success on the show, though, it seems that he's taking a bit of a break. So far, John has only had two projects recently. One of them was voicing Gordon Ramsay/ Eric in the animated series Robot Chicken. The other is playing the role of Collin Calloway in the film Marry Me starring Jennifer Lopez, Owen Wilson, Sarah Silverman, and Jimmy Fallon. 
Iain Glen (Ser Jorah Mormont) – Then
Life as Jorah obviously wasn't easy. The man was banished from his home. He was then again banished by his queen more than once. He even contracted a deadly disease just to get back in Dany's good favors. Every single time his queen and his love would push him away, though, he'd still keep coming back. There's something you just have to admire in that kind of persistence. 
Even if it was obvious the guy with the fierce one-sided love wouldn't survive until the very end, it was still a little painful to watch him die in Dany's arms. Somehow, it was a fitting end since, after all, he did devote his life to her, but at the same time, we just wish he had a kinder end. Kudos to Iain Glen for giving such a stellar performance for eight straight seasons. He really carved out a place for Jorah in our hearts. 
Iain Glen – Now
Leaving Ser Jorah Mormont behind, Iain immediately jumped back into plenty of other projects after GOT. The first one was an appearance in the film The Flood alongside GOT co-star Lena Headey. He then starred in two shorts Isabel and The Fabric of You.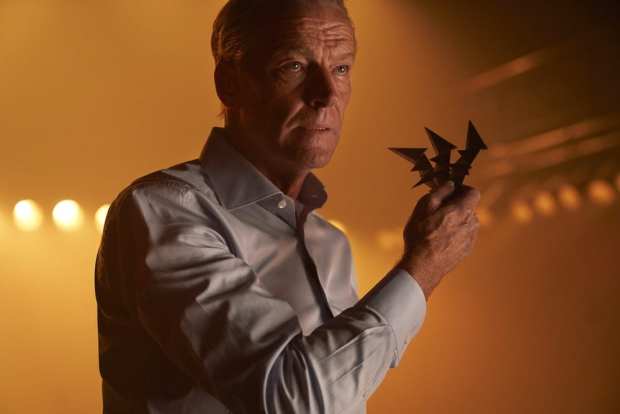 Iain went back to the small screen in the series Titans as an older Bruce Wayne. And we have to say; he was actually great as a superhero. After that, though, he was all into films like The Windemere Children, The Racer, and What About Love. Aside from that, he has plenty more films set for release in later 2020 to 2021. Some of these are Black Beauty, The Lost Girls, and Haven: Above Sky. As it seems, there is no rest for Iain Glen yet. 
Conleth Hill (Varys) – Then
Conleth Hill gave us such a formidable spymaster. Ever since the beginning of the show, it was hard to place Varys' loyalties. He seemed like he'd backstab anyone simply because he could, but as it turns out, it's for a good reason because his true loyalties lie with the people, not with any king, queen, or ruler.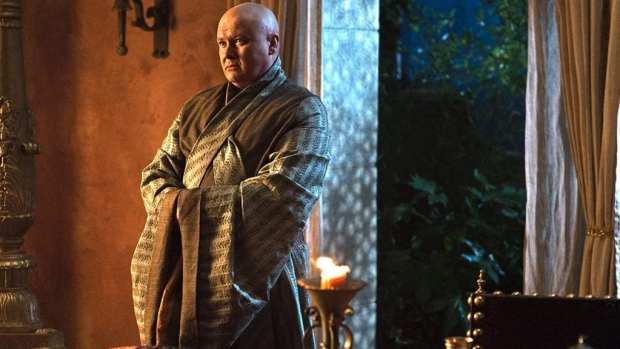 We love him so much because he stayed true to his noble ideals until the very end. He may have backstabbed his way through life a lot, but he was always true to his word. All he wanted was to put the right person on the throne, finally, a fair ruler who will lead Westeros. Sadly, it's those very ideals that led him to his fiery grave. 
Conleth Hill – Now
One thing we love about Conleth is that, like his character, he isn't afraid to say what he really feels about the show. He has been very vocal about the disappointment he felt about his character's death and also with the show's trajectory over the last few seasons. And he does have a lot of great points. He has admitted though, that he has made peace with it.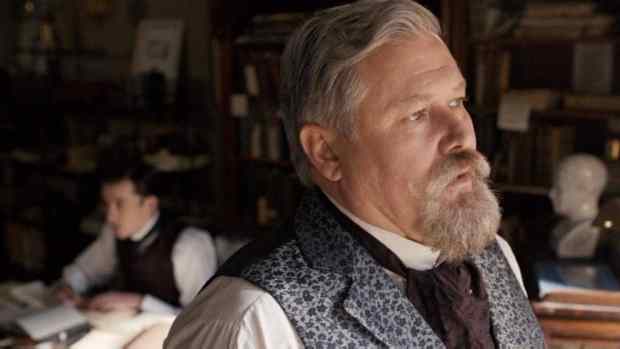 As for his post-Thrones life, Conleth dived back into small screen projects. His first one was an appearance in Doc Martin. He then appeared in all eight episodes of Dublin Murders as Superintendent O'Kelly, and after that, he had a role in Vienna Blood. As for his film work, he appeared in Herself, a film about an abused young mother who escapes her husband and fights back against the broken housing system. He also had a part in Here are the Young Men, a movie about a group of Dublin teens who spiral into acts of transgression. 
Gemma Whelan (Yara Greyjoy) – Then
Game of Thrones has many badass women, and one of them is Yara Greyjoy, who was portrayed by Gemma Whelan. Yara was a worthy leader and fighter more than any man in her family. Even Daenerys immediately recognized just how formidable Yara was.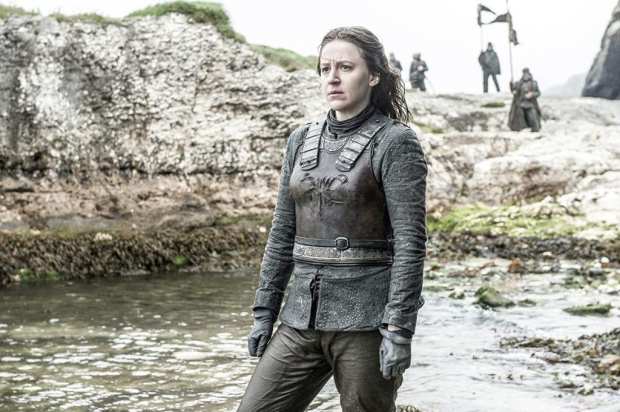 It's such a shame that she wasn't the one to finally kill Euron, her uncle. After what he did to her and her crew, she should've landed a good stab somewhere on him. She is one of the few though who had a happy ending, and like Sansa, she was crowned the undisputed Queen of the Iron Islands. Long live the Lady of the Iron Islands!
Gemma Whelan – Now
While filming for different tv series, Gemma was also juggling her work in the theatre. In 2019, she reprised her role as Kate in the theatre production of Upstart Crow, whom she had played in the original tv version. In that same year, she also played a part in the period drama Gentleman Jack.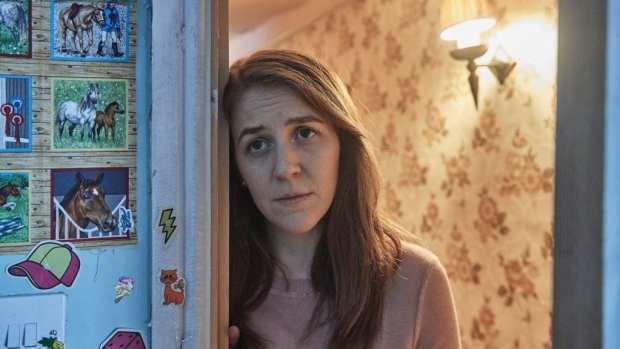 In 2020, Gemma starred in The Murders at the White House Farm, where she reunited with her GOT brother Alfie Allen. She also had a small part in the comedy-drama spy thriller Killing Eve, playing Fiona Shaw's on-screen daughter. And although some of her roles in her more recent works weren't as fierce and battle-hardened like Yara, she still kicked ass on every single one of them. 
Jerome Flynn (Bronn) – Then
It's hard not to like Bronn. That man was amusing as hell. He was sarcastic, and his black sense of humor always managed to give us a laugh or two in the midst of all the blood and gore. He was probably the only person who could come up with the best insults in the midst of the battle. And it was especially funny when he mocked Tyrion and Jaimie.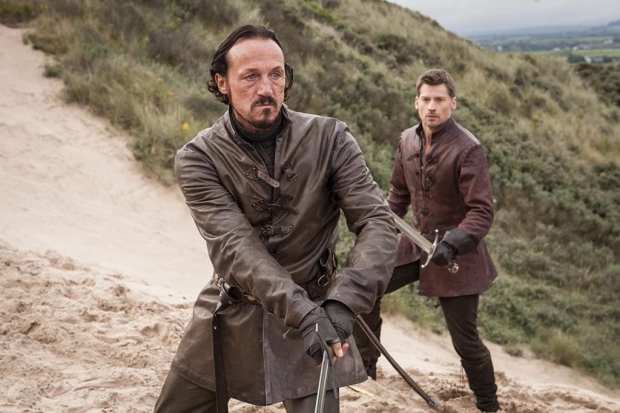 Although he was highly motivated by money and rewards, he wasn't a complete monster. Remember, he did show Tyrion some sympathy when he championed him in his second trial. In the end, he did finally get what he was owed and even more as he became master of coin. We're not quite sure that he was the best man for the job, though, but then again, he does love gold so much. 
Jerome Flynn – Now
Much like his character, Jerome has been taking it a little easy after he departed from Westeros. In 2019, he only had one project, John Wick: Chapter 3 – Parabellum, where he appeared as the prissy Berrada, the producer of the gold coins in their world of assassins and whose balls gets bitten by a dog.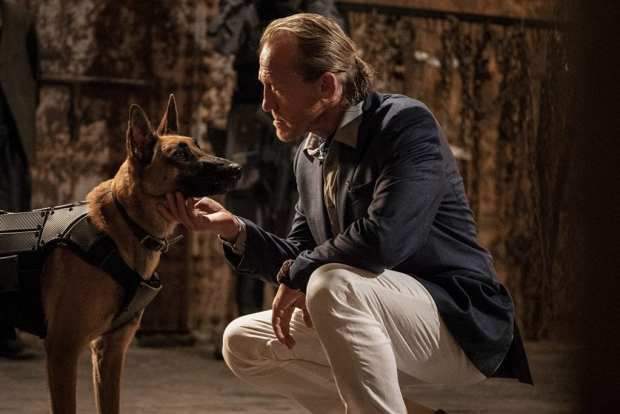 Jerome did bag a major tv role as Steven Deschain in the Amazon adaptation of Stephen King's seven-book Dark Tower series. The show will explore the backstory of Gunslinger Roland Deschain, featuring events way before what we saw in the film and feature his first encounter with the Man in Black. 
Liam Cunningham (Ser Davos Seaworth) – Then
Liam Cunningham did such a wonderful job as Ser Davos, especially in those first few episodes with Shireen. The moments they had together, especially when she was teaching him how to read, was heartwarming, which made it all the more painful when she died the way she did. We can only imagine what it felt like for Ser Davos, who loved her like his own child.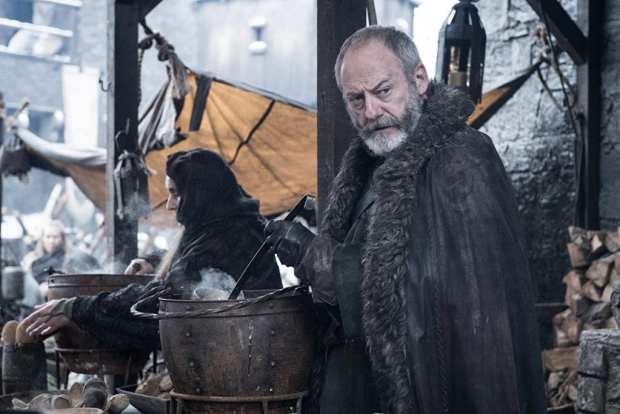 He did rise above his grief and was able to use his skills in assisting the right side of the battle. He was there when Melisandre brought Jon back to life. And he was also there when Jon convinced Dany to fight the white walkers. In the end, all his efforts were paid off when he was named Master of Ships, a much better title than Onion Knight. 
Liam Cunningham – Now
Liam Cunningham has mostly kept his work on the small screen. Some of his post-Thrones work includes voicing Balthromar on Rick and Morty and also The Pupa in Solar Opposites. He also had a major role in the series Hot Zone.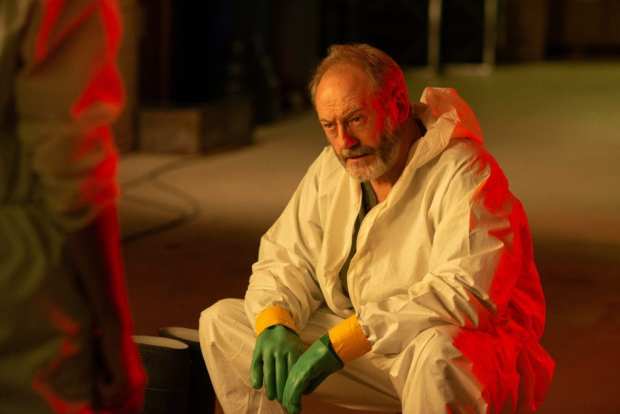 Early in 2020, Netflix announced that Liam would be voicing Man-at-Arms in the animated series Masters of the Universe: Revelation. At the same time, Liam is playing a major role in Domina, a series surrounding the struggles of Ancient Rome shown from a female perspective. Last but definitely not least, Liam is also set to appear in an action-thriller film titled Way Down. 
Bella Ramsey (Lyanna Mormont) – Then
To anyone who doesn't like Lyanna Mormont, what are you doing? This kid has more balls than the entire King's Landing population, and she's barely 14 by the time the show ends. We're pretty sure she could've whooped everybody's ass more than she already did if she had only survived the war with the Night King.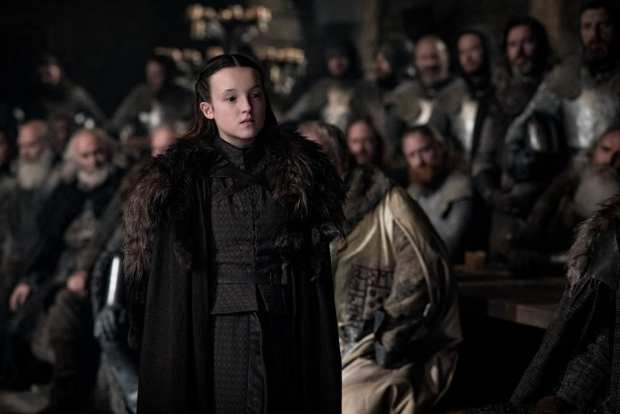 Just imagine her and Sansa side by side, rebuilding the North. They would've been unstoppable! Despite her death, she did go out in one of the most epic ways. It was basically David and Goliath but a lot better and a lot more brutal. We still wished she lived though and continued to whip everyone in place with her sass. The North would've been so much better with her in it. 
Bella Ramsey – Now
Lyanna Mormont is Bella's first credited role, and yet unsurprisingly, she earned the title "season 6's breakout star" with her stellar performance. This kid is definitely on the rise, and it seems that she's not stopping any time soon.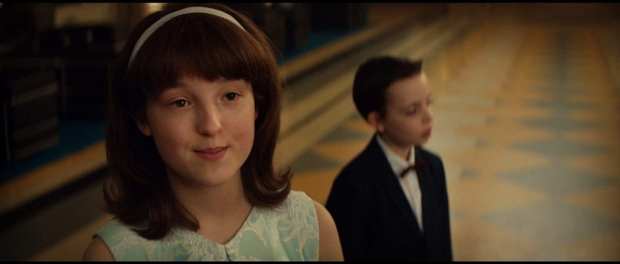 In 2019, she appeared in the critically acclaimed Judy. The next year, Bella had a part in Resistance, a film about a mime who worked with Jewish boy scouts and the French resistance to save thousands of orphans in World War II. Bella also played Mildred Hubble in The Worst Witch since 2017, but she left the show in 2020. 
Joe Dempsie (Gendry) – Then
Despite having a claim to the Iron Throne, Gendry didn't want to throw himself in the midst of the blood and the politics. And though his role proved to be more pivotal than what we were led to believe when we first met him, it was Gendry's humility that quickly warmed people's hearts up to him.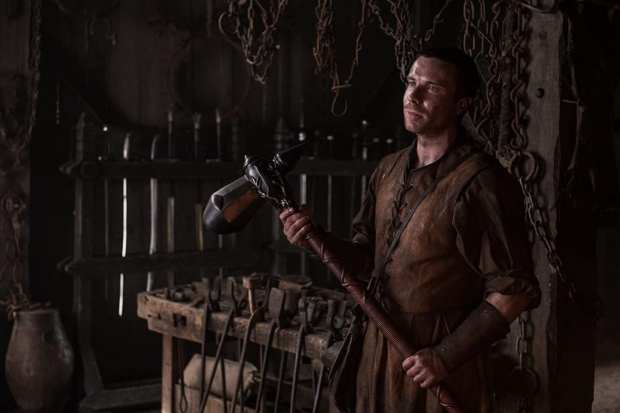 We won't be able to forget those final moments he had with Arya, though. That was shocking and a little off, to say the least. Even Gendry wasn't spared by the downward spiral of the show. Fun fact though, Joe actually first auditioned for Jon Snow's role. When he wasn't cast, he tried auditioning for Jon's friends. On his third try, he finally auditioned for Gendry, and the rest is history. 
Joe Dempsie – Now
After Thrones, we've seen too little of Joe. From 2018 to 2019, he was the lead in the Fox action drama series Deep State which tells the story of a retired MI6 agent who's called back to the field. Fans of that show are still waiting if they'll still be seeing him there or not.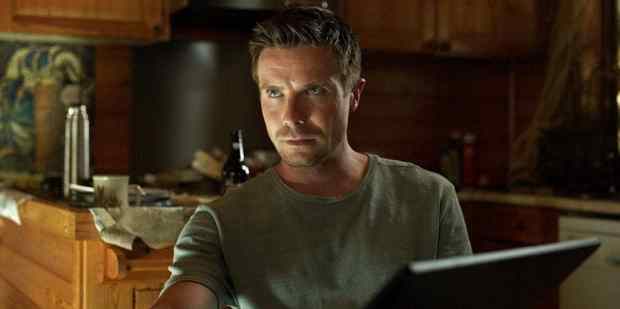 Joe is also the star in the podcast drama Adulting, which premiered in 2019. Aside from that, Joe has nabbed a major role in the drama series Adult Material which centers around the story of a woman who works in the adult film industry and experiences its growth into a highly successful enterprise. As of now, the series is in post-production. 
Rory McCann (The Hound) – Then
Despite his rough demeanor and general distaste for everything around him, The Hound steadily grew to become one of the fan favorites. Whether it's for helping Sansa or his short team up with Arya, The Hound proved that he was more than a common thug and that he had layers of complexity to him.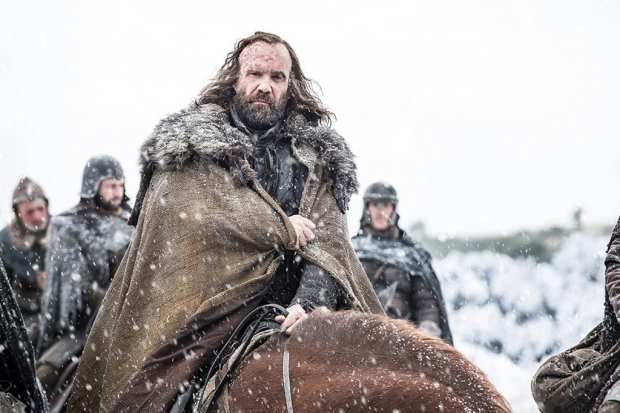 The Hound acted and looked like a ruthless killer, but he was actually a big softie who'd help anyone in need. His head was also in the right place, and he often teamed up with the show's heroes for the greater good. It was that final battle with his brother The Mountain that definitely left a long-lasting mark, though. Ultimately, Rory's performance earned this battle-hardened character the love of fans until the very end. 
Rory McCann – Now
Whether he meant to or not, Rory's post-Throne life is very Hound-esque. When Entertainment Weekly asked McCann what he planned to do after the series, he replied that he'd love to sail away into the sunset on the boat he has been building. That sounds like something the Hound would do if he actually survived!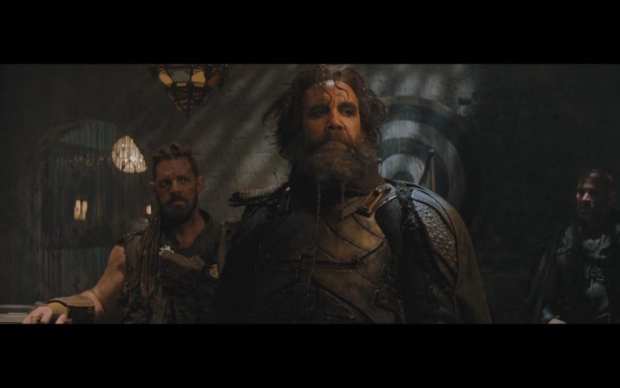 Rory revealed that he's been a sailor, and he's been doing up boats all his life, and it was his ultimate dream to just sail away. When asked where to, he gave one of the most Hound-like replies, "That's my f***ing business." The last anyone has seen him onscreen was in Jumanji: The Next Level. After that, it seems that he has finally sailed away to his dreams.
Kristofer Hivju (Tormund Giantsbane) – Then
Tormund is, without a doubt, one of the most entertaining characters on the show. He's not a key player, but he gets everybody excited and grinning whenever he pops up on the screen. Tormund is definitely a mad man, but his unhinged behavior is what makes him all the more fun to watch, and Kristofer Hivju captured that all perfectly.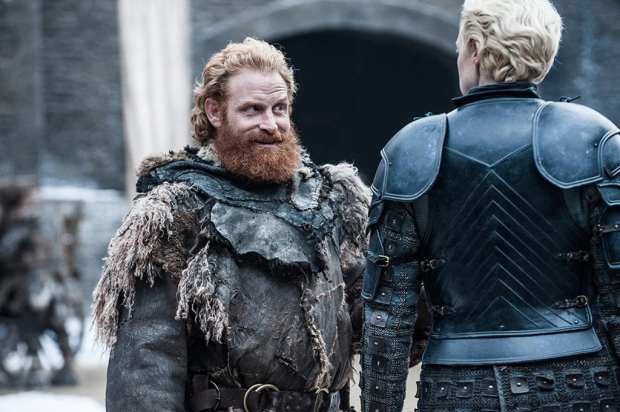 It was Tormund who also gave us some of the funniest quotes and moments from the show. Remember when Jon was resurrected? You'd think that would be an alarming experience for Tormund, but he apparently just found it to be the perfect moment to make a joke as if he's telling Jon, "you're not special, boy." And, of course, who'd forget his obsessive love for Brienne? He was never shy about wanting to make great big monster babies with her. We'd be lying if we said we didn't want them to end up together even once. 
Kristofer Hivju –  Now
After his stint has Tormund, Kristofer got a chance to show off his acting chops a lot more in the creepy drama series Twin. The story of that one revolves around a woman who accidentally kills her husband and convinces his twin to take his place. Kristofer was also in the crime drama Beck where he definitely looked like a more put together Tormund.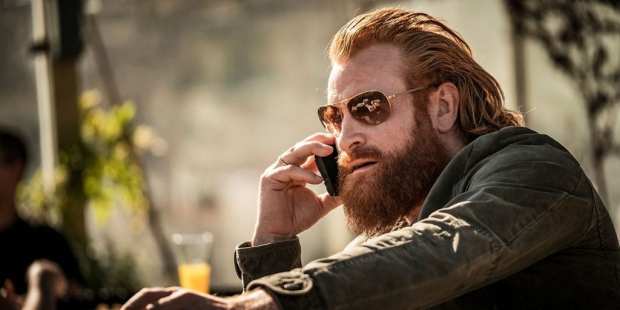 Early in 2020, the actor and his wife contracted the coronavirus. Thankfully, they made a full recovery a few weeks later. Before that, though, he managed to film some projects, including Downhill and DuckTales. Now, he's set to play Nivellen in the Netflix hit The Witcher, where we'll probably be seeing him return to a more Tormund like look.