40+ Awe Inspiring Ladies Who Have Mastered Their Game
By Nikita D September 28, 2022
---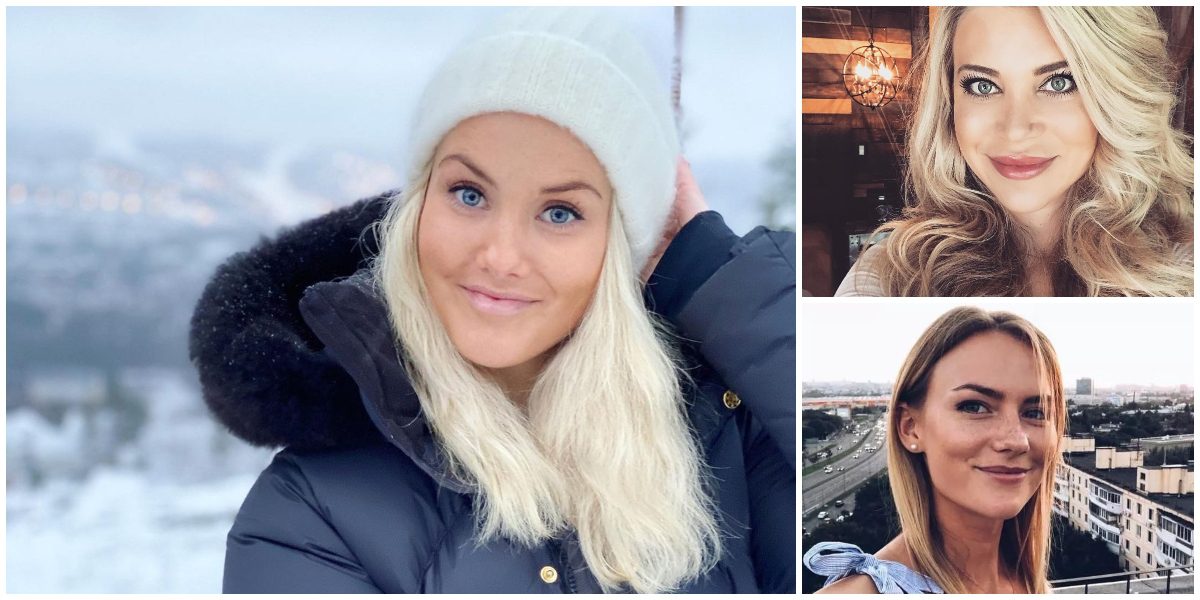 Pursuing sports as a career might seem pretty challenging for some and super easy for others. Being a sportsman is not just about showing up to a match every now and then. It is about years of discipline and complete dedication to your chosen sport. Countless long hours of training, eating right, never missing a practice, and making many sacrifices along the way- rising to the top of the game takes more dedication than regular jobs and career choices. These ladies have managed to achieve not only a supreme level of discipline but also excellence in their respective sports. Let us have a look at some of the sports world's top female athletes who have climbed to the top of their games and deserve mention.
Ellen Hoog
One of the best hockey players that the Netherlands has ever produced, Ellen Hoog is a living legend. She is just over five feet, but her strength and determination have helped her reach dizzying heights in her sports. Ellen has represented her country in various tournaments, including the Olympics.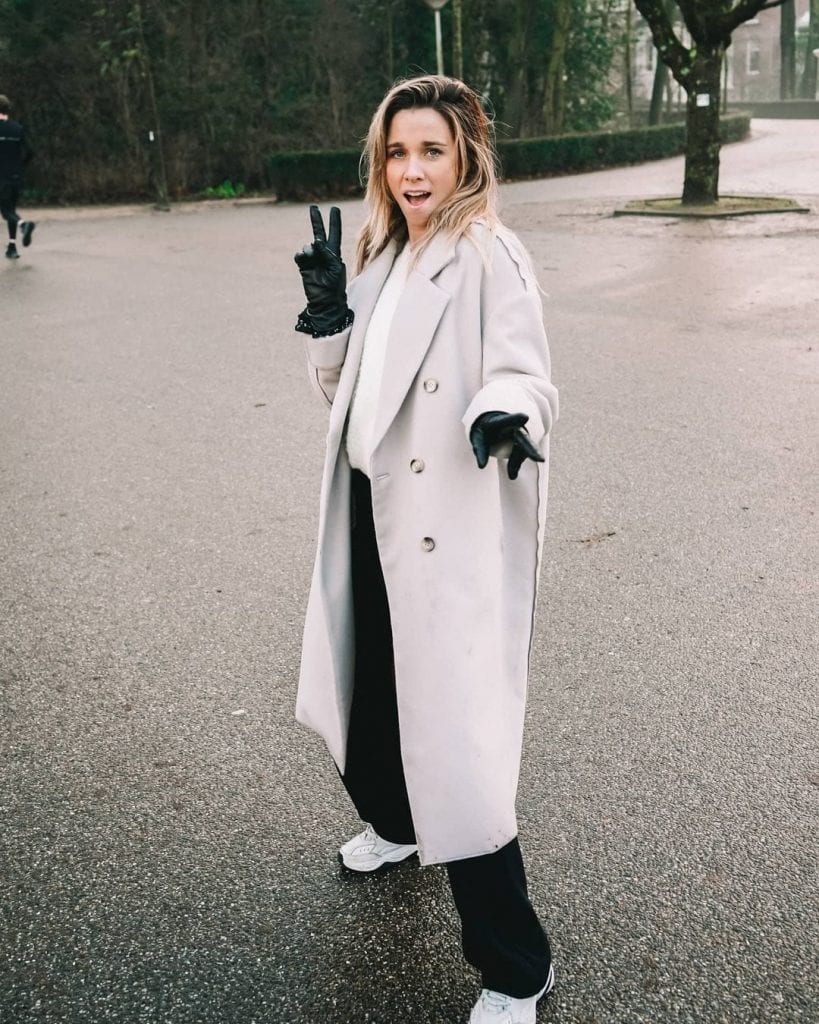 She has a range of different pre-game rituals that give her confidence and help her win games. Her achievements know no bounds as she has even won gold medals during both the 2008 and 2012 Olympics. She is well respected in the field.
Michelle Waterson
Michelle Waterson also referred to as Karate Hottie, is a total badass in the ring. This 5'3 mixed martial artist started training at ten years old holds a black belt now. She has even featured in a music video for Megadeth.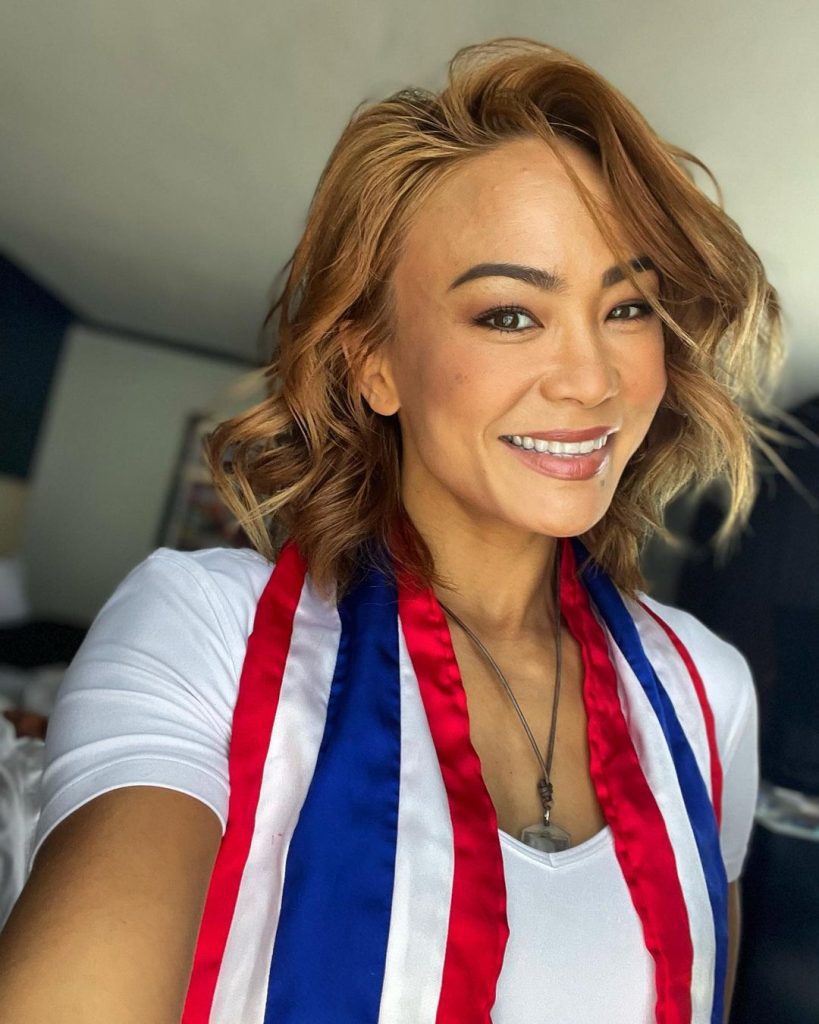 She fought her way to an 8-3 record in 2010 but took a well-deserved break soon after that as got married and had a baby on the way. Michelle is a former Invicta FC Atomweight Champion and ranks number eight in the UFC women's strawweight rankings.
Daria Klishina
Daria Klishina is an unmistakable talent on the track field. Hailing from Russia, she is blessed with natural beauty and talent in bucket-loads. She has been preparing for the Tokyo Olympic Games, even though they have been postponed due to the pandemic.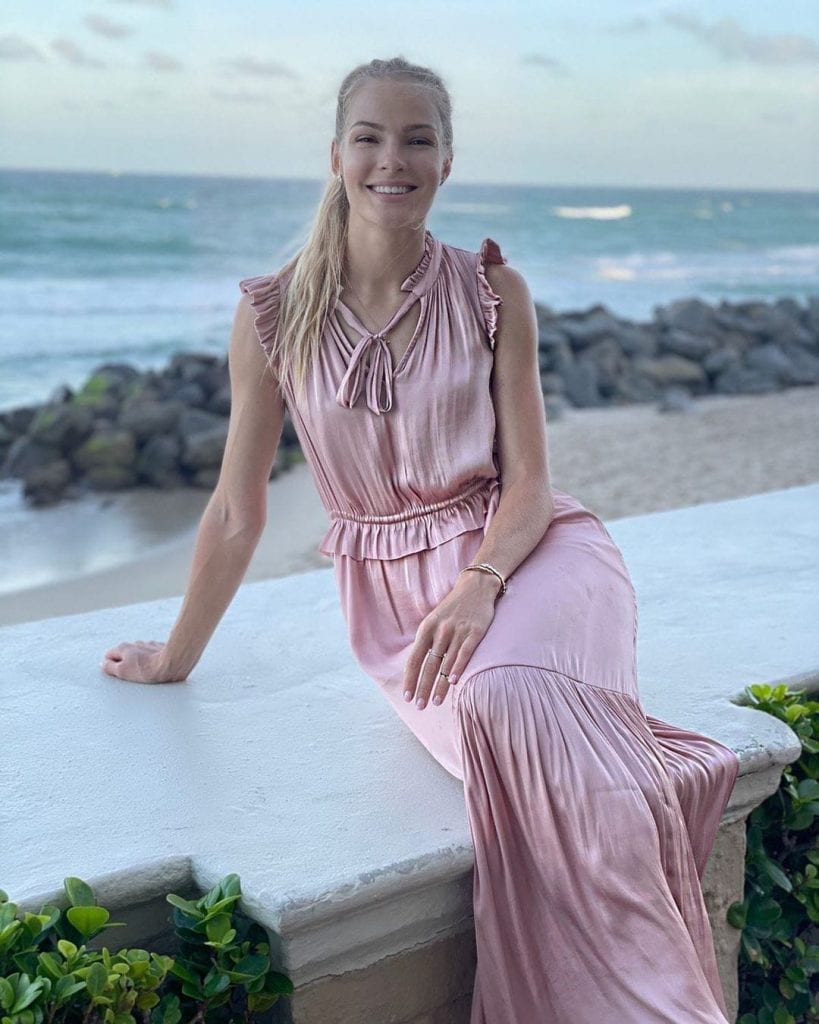 Being a young woman in the sports world, she is often approached by many men and once even turned down a rather indecent proposal made to her via Instagram by an unnamed man. Her eyes remain firmly on her goals, though, and she flat out refused. Even though her future in the Olympics stays uncertain because of the stringent anti-doping laws and Russia's allegations of tampering with lab data, she stays committed to her training.
Robin Bone
Ever seen those majestic pole-vaulters at the Olympics? Their bodies just do not seem human the way they hoist themselves up the pole, push off it, and control their way at the same time. Obviously, this sport requires a ton of upper body strength. Starting your practice at an early age is beneficial, and this is exactly what Robin Bone did.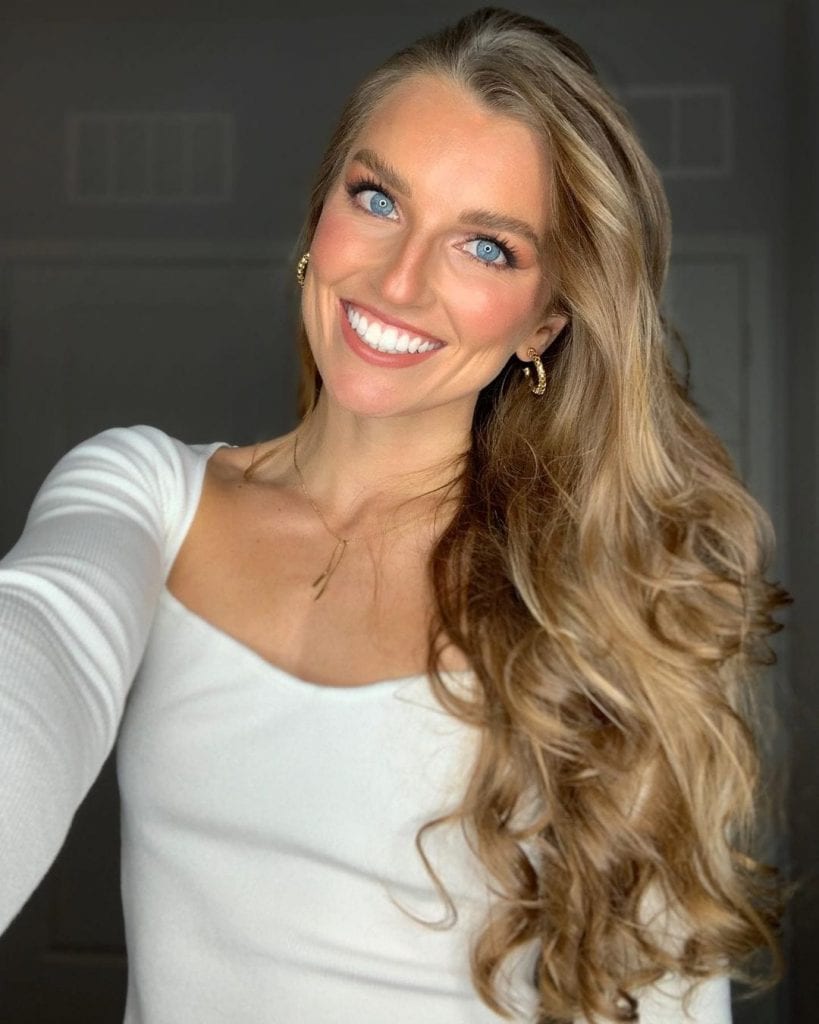 Though, this was not always her chosen path. She was a gymnast, but an injury prompted her to bow out of the sport. She is also known as the helmet girl. Born in Toronto, she was a great sprinter, basketball player, and gymnast till her fifth concussion. Her dream is still to participate in the Olympic Games in Tokyo.
Blair O'Neal
If you are into golf, you must have heard of this name for sure: Blair O'Neal. Her most notable championship was at the prestigious Diamond Resorts Tournament of Champions. Here she played while being six months pregnant at the time!
She had to use two clubs because of her bump. But, the entire golf arena was with her. She finished 6th place on the leaderboard. O'Neal is a former Symetra Tour player turned model and TV personality too. Her baby was born a few months after – now she can add motherhood to her list of accomplishments!
Aly Raisman
Aly, a woman artistic gymnastic, made headlines when her coach, Larry Nassar, got convicted of sexual abuse of several minors. Even after so much trauma, her fans debated whether she would be a part of the 2020 Olympics, as she was in 2016.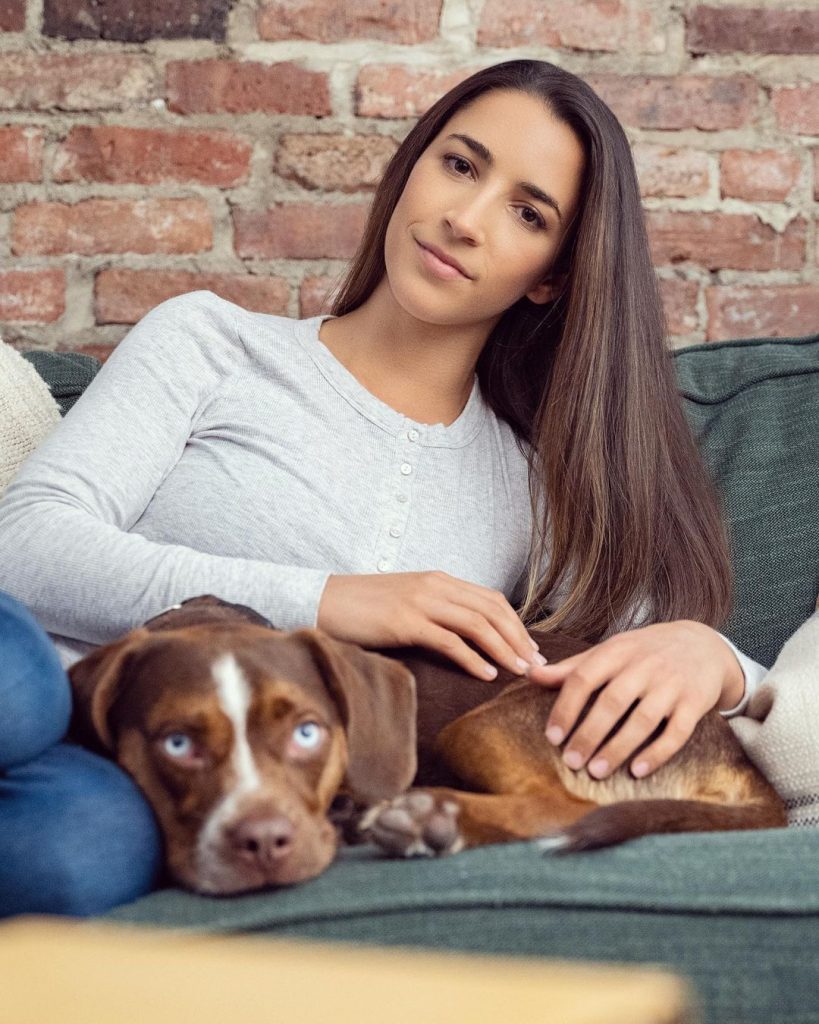 Sadly, she retired after captaining the 2012 "Fierce Five" and 2016 "Final Five" U.S. women's Olympic gymnastics teams. She said, "The power of dreams is too big to put into words." Instead, she wanted to be an advocate for sexual abuse survivors.
Paige Spiranac
This golf sensation has been the talk of the town in the golf universe ever since she made her debut. She is one of the most popular golf celebrities on the internet, and she loves that fact. There hasn't been another female golfer who has managed to reach her level of popularity until now.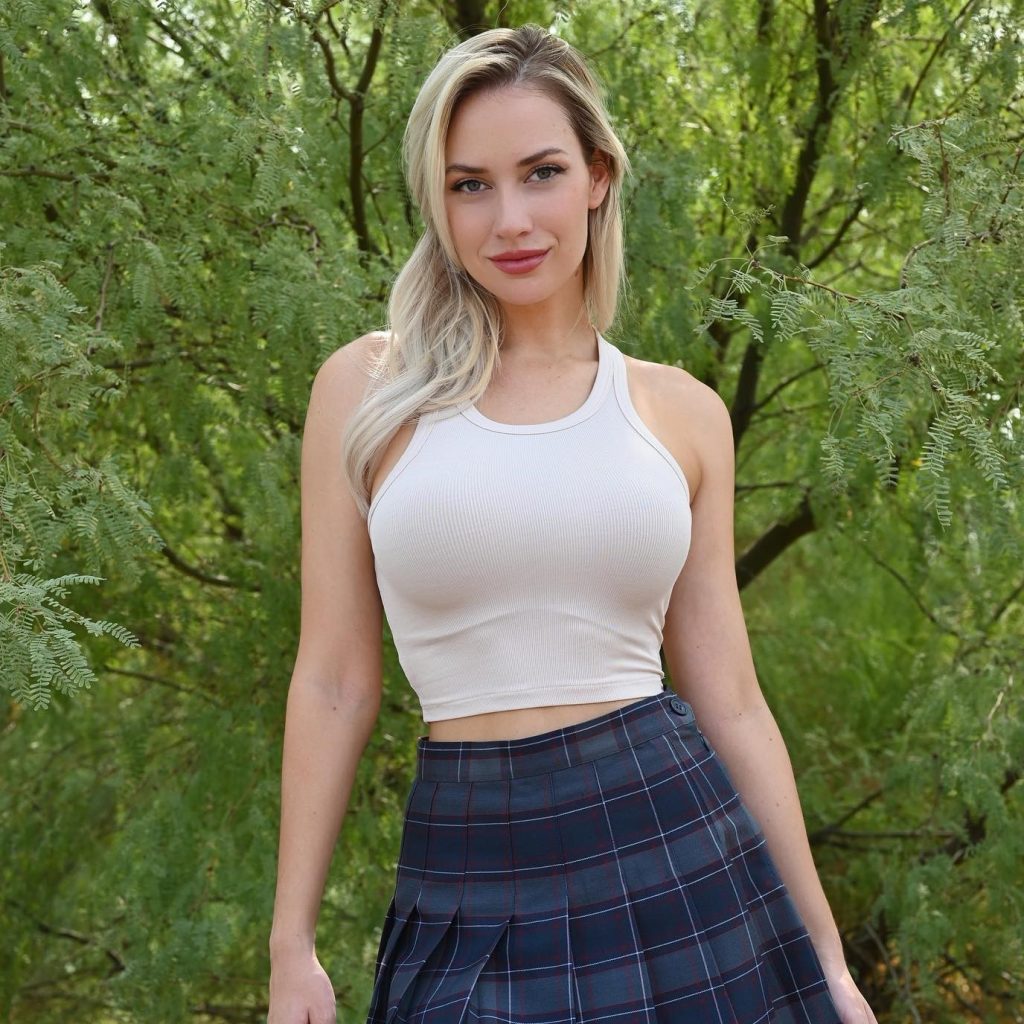 It also does help that she was born into a family of athletes. Her father was a football player, while her mother was a ballet dancer. Even her sister is a track superstar. It definitely runs in the family, and her good genes have definitely been an advantage.
McKayla Maroney
A retired gymnast now, McKayla was a part of the "Fierce Five" during the 2012 Olympics. She became internet famous with her "not so impressed" facial expressions at the London Olympics. This was right after she won silver instead of the coveted gold she was after.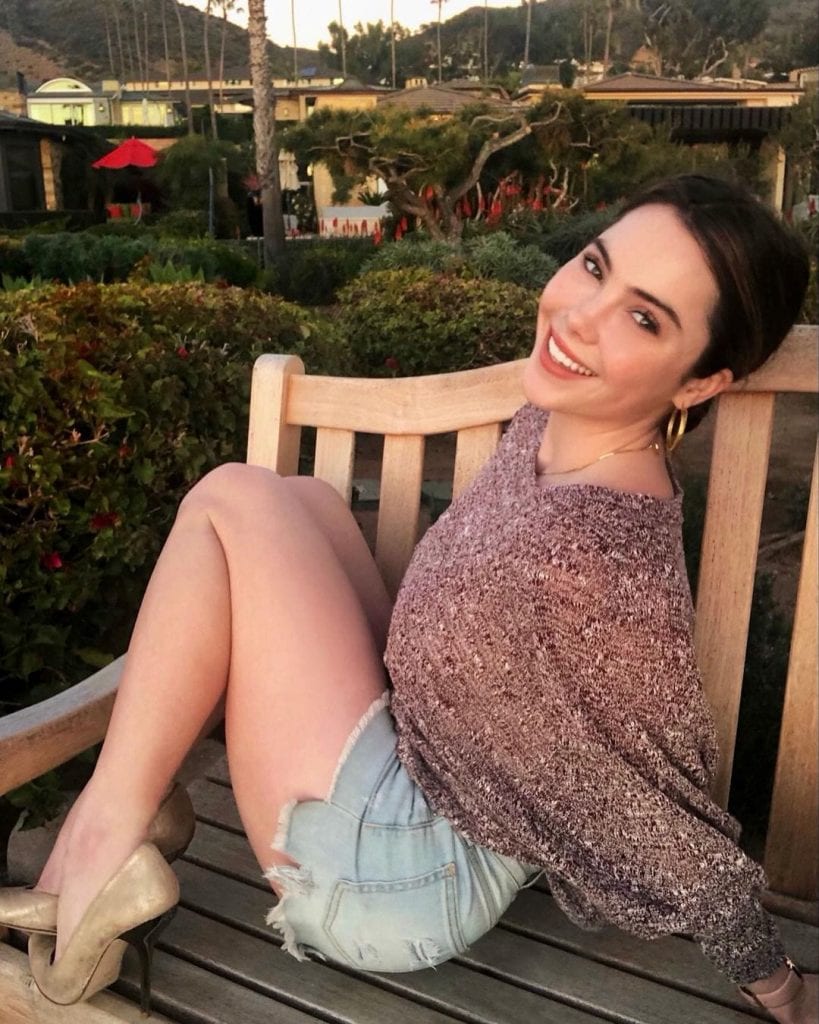 She was not too bothered by those memes. Instead, she is now famous for her pop songs and breathy vocals. McKayla has even starred in a few movies like 30 Seconds to Mars and Up in the Air. Maroney sure has a lot going on, and hopefully, the internet will forget the face she became famous for.
Paige VanZant
Paige is an American Mixed Martial Artist who now is into the flyweight division of the Ultimate Fighting Championship. She is also known for being a survivor of a vicious sexual assault. VanZant went through a horrific ordeal when she was just 14 years old. What makes what she survived even worse is the needless bullying she was subjected to after details went public.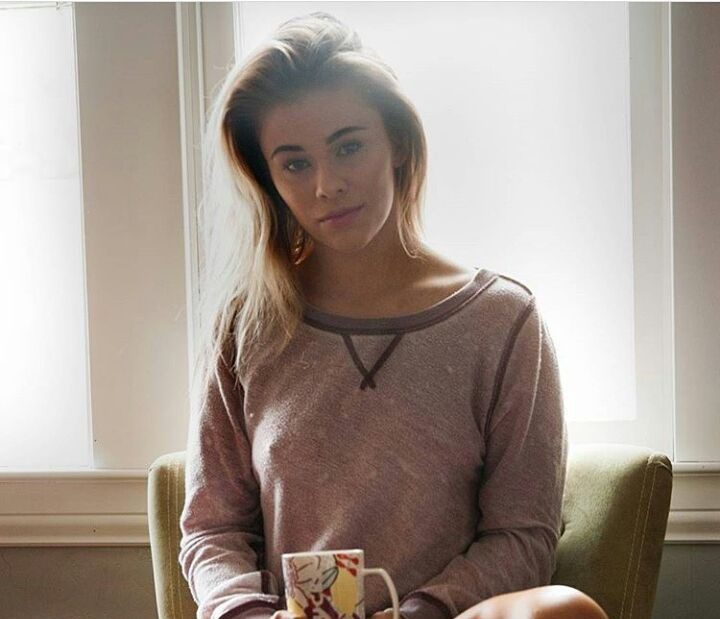 These scarring incidents led her to pursue MMA. She moved to Nevada and even changed her name to forget her hurtful past. She made her professional debut in 2012. Now she is an advocate against bullying and has spoken out against sexual assault.
Katie Kearney
Katie Kearney is a 26-year old professional golfer who Maxim describes as brave, kind, funny, driven, and blonde. An apt description once you see her photos. She is also the daughter of a former NFL player. Katie has a massive following on her Instagram because of her good looks and abundant talent.
Katie is not only a successful golfer but also a model. She was Miss Missouri until her sporting career took off. You can see more of her on her Instagram account, where she also shares her travel stories. Kearney has become an inspiration to many!
Michelle Jenneke
Michelle Jenneke is a hurdler and also a model. Her claim to fame was the 15-second warm-up dance that she does before an event. You can check out her special dance on YouTube. It does take a lot more than just strength to sprint 100 meters. Michelle finished in 5th place finish at the 2012 IAAF World Junior Championships in Barcelona and a second-place finish at the 2010 Youth Olympic Games in Singapore.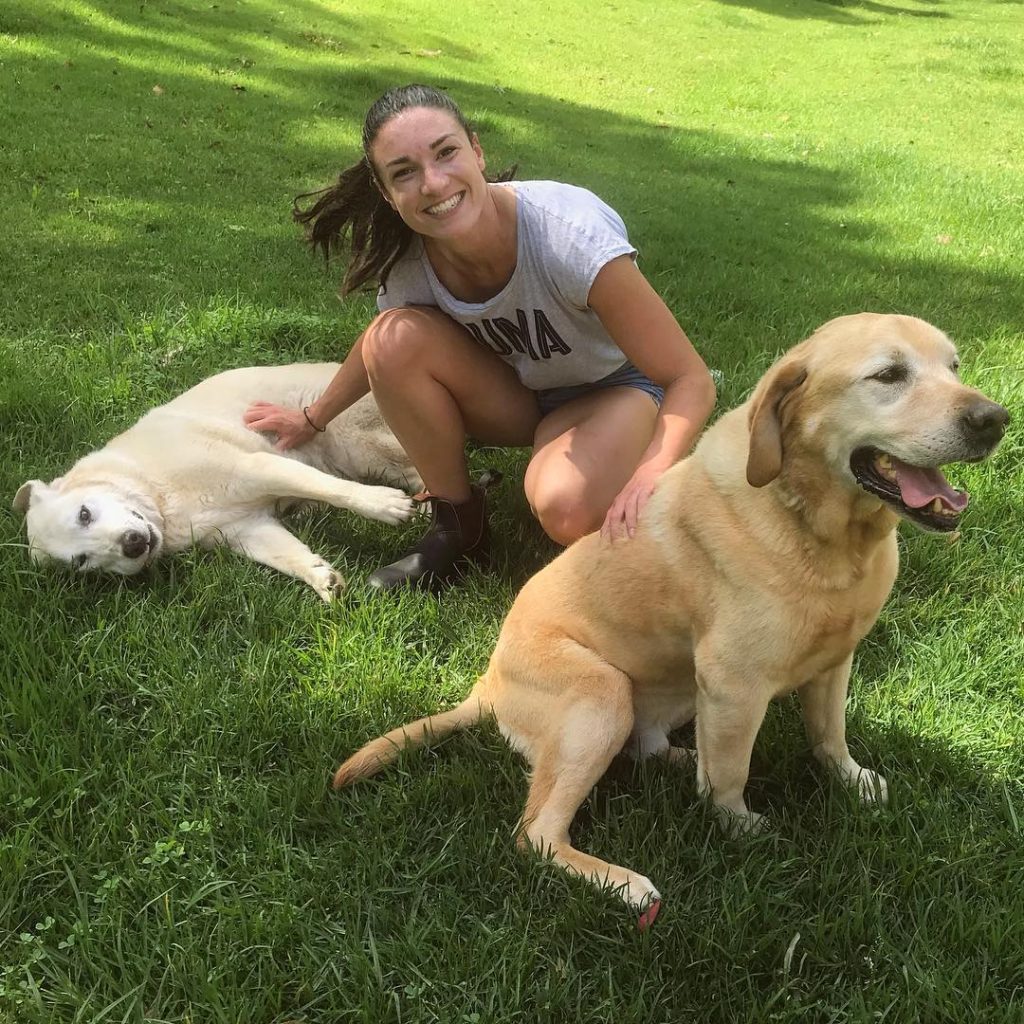 In addition to all of that, she eats many small meals throughout the day and works out on average 5 times a week to maintain her perfect hourglass figure – 36-26-36. Michelle trains a lot to maintain this figure and keep a lean body, which has helped her succeed in the highly competitive world of modeling.
Anastasia Ashley
Anastasia taught herself how to surf at the young age of six. She even made her own surfboard from pieces of trash. It helped that she grew up in Hawaii, where surfing is a way of life. Ashley started competing a year later and was a professional at 16.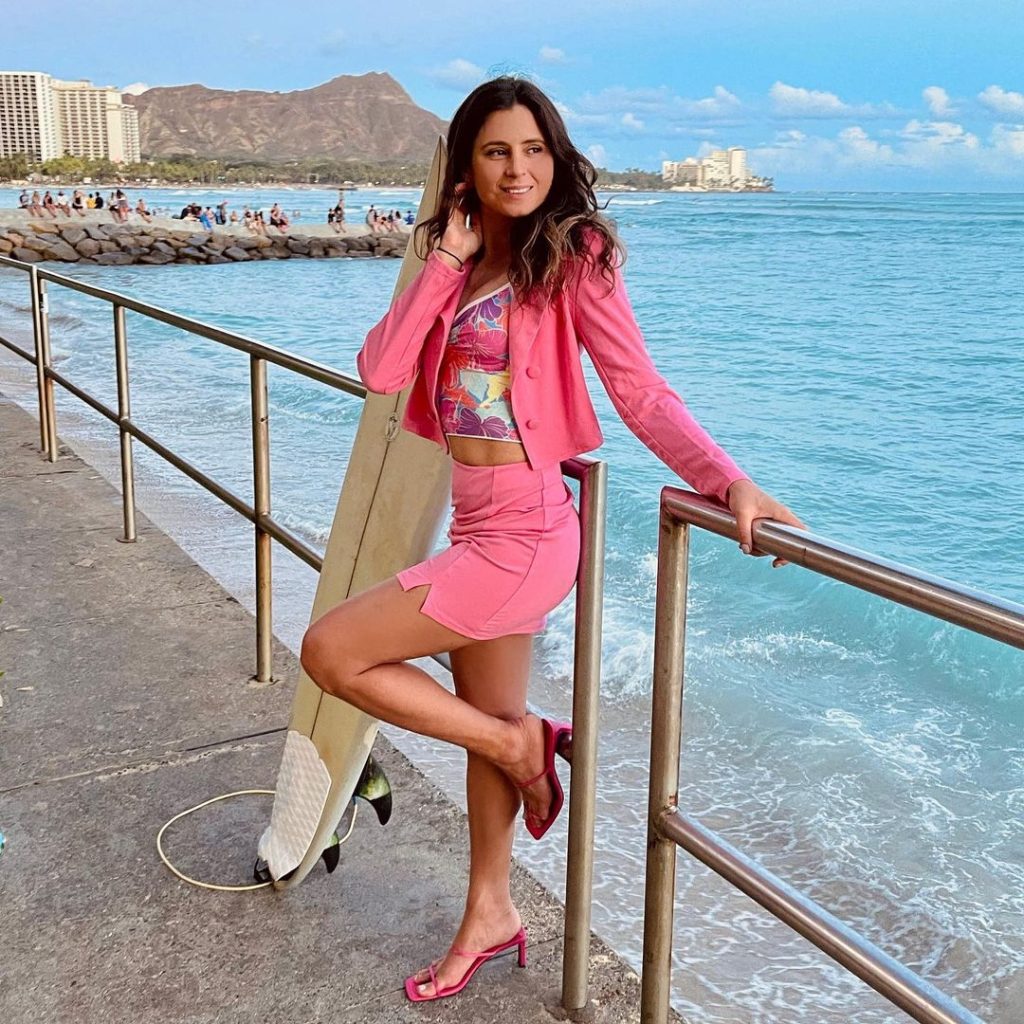 She is also a host of many programs on channels like ESPN, Access Hollywood, FX, and MTV. Her first love is and always remains surfing, though. So, that has been her driving force since she was a kid. You must also have seen Ashley in a Sports Illustrated cover shoot.
Allison Stokke
Allison Stokke is known for her enviable body almost as much as for her pole-vaulting skills. She garnered public attention when someone tried to body shame her online. Soon, she became everyone's internet crush. Stokke has been featured in the New York Times and The Washington Post.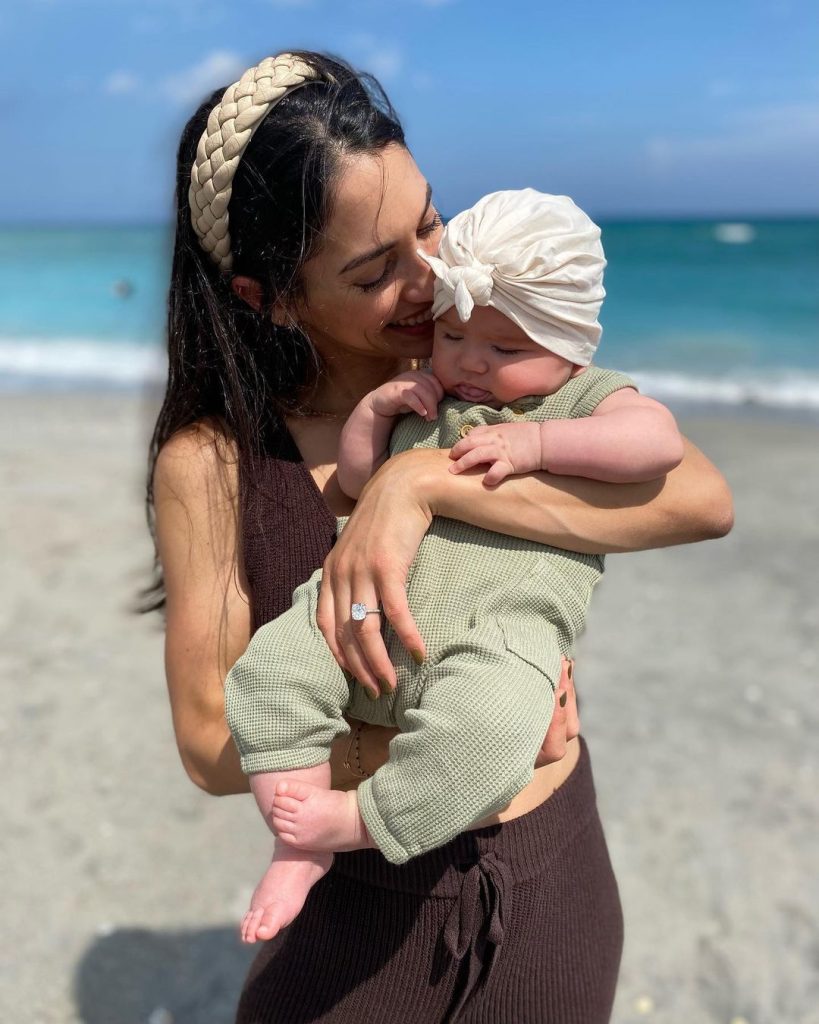 Even though she is popular on the internet, she still wanted everyone to focus on her pole-vaulting skills. That did not really work well, so she has been keeping a lower profile on social media in an attempt to refocus the attention on her athletic abilities. Allison earned a degree in sociology and is hoping to qualify for the Olympics.
Alica Schmidt
This German athlete is hailed as the country's sexiest sprinter. It's easy to see why when looking at her online postings. She has tons of fans on social media and is pretty active on Instagram. Her risque pictures definitely help in increasing her fan following.
Alica is a high-rated bet for the Tokyo Olympics. Growing up in the Bavarian city of Ingolstadt, she embraced running through the picturesque town. She recalls always wanting to run, which is when her parents thought she could do it professionally.
Gabby Douglas
Gabby Douglas is a gymnast who won the all-around title at the 2012 London Olympic Games. She grew up in Virginia Beach, where she practiced gymnastics since the age of six. No wonder that she was also the first from her country to earn gold in the team.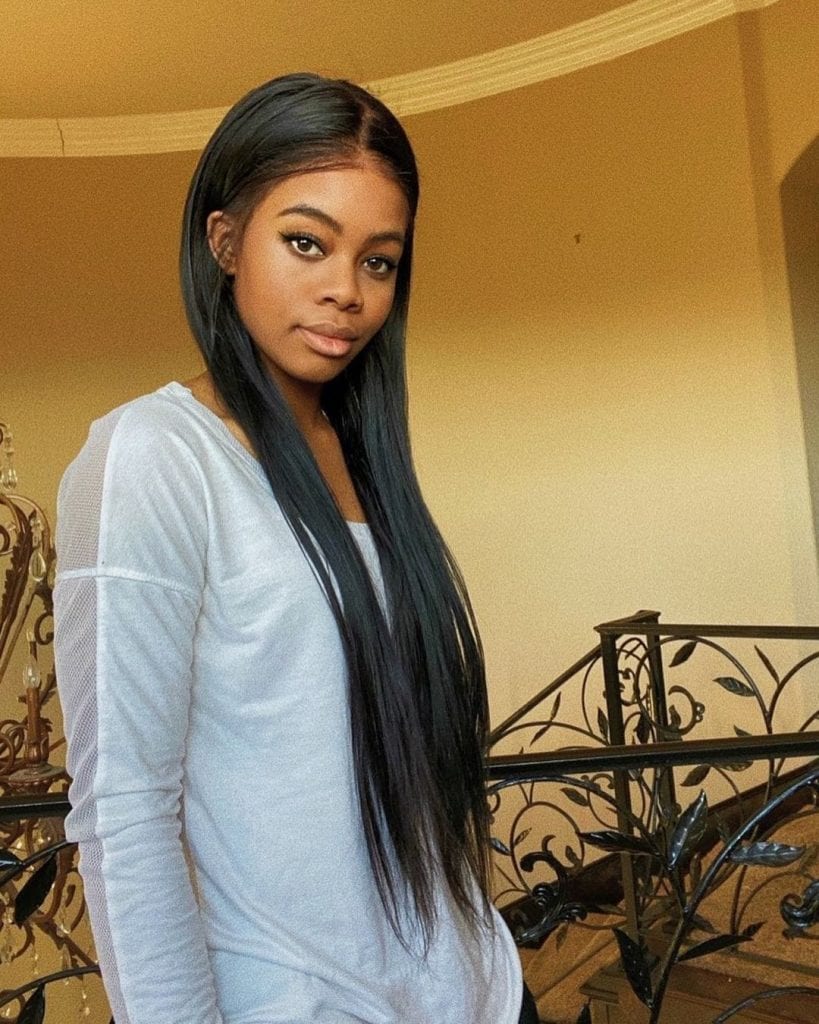 Gabby is also known as the "Flying Squirrel" thanks to her ability to navigate the uneven bars and also how she gains extraordinary height in the air. Douglas has achieved many feats as a woman of color, and everyone applauds her for that.
Lucy Robson
Lucy is a female golfer who hails from Britain. Her family immigrated to America, and she became the Treasure Coast Player in both 2012 and 2013. She became Insta-famous for her golf simulator. Lucy keeps in fantastic shape, thanks to the time she spends in the gym doing squats and lunges.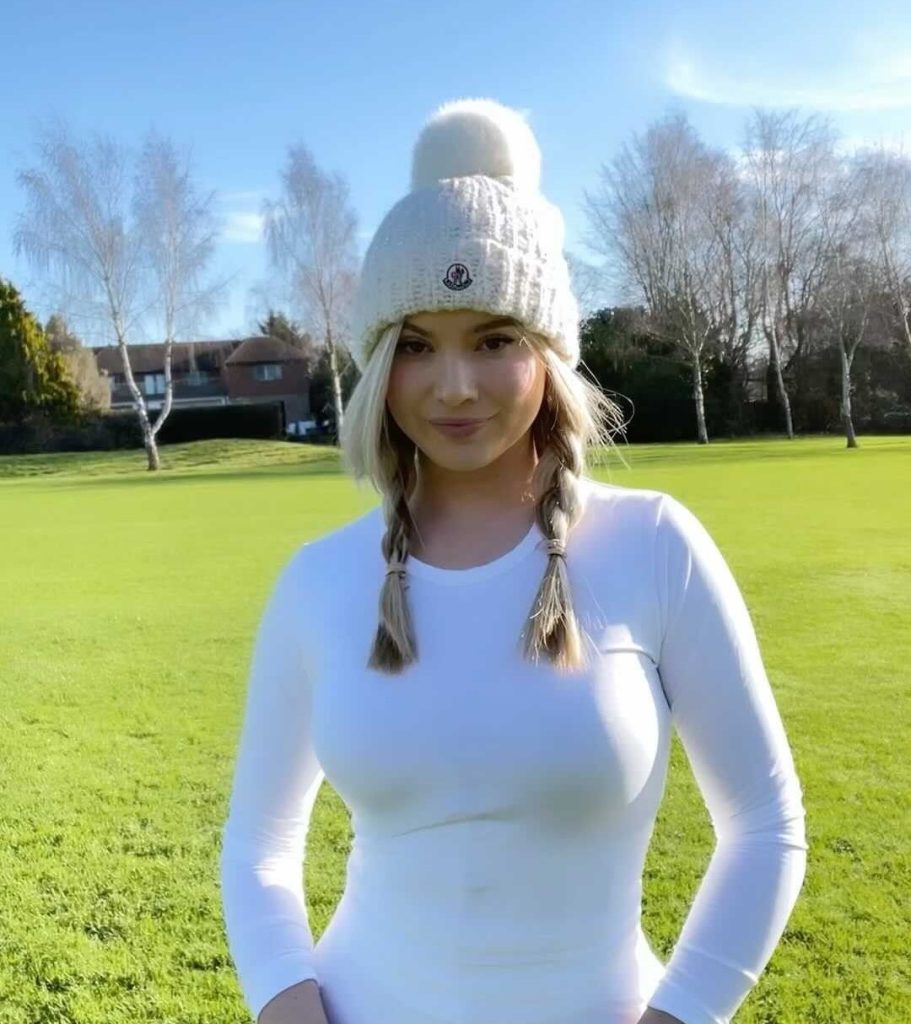 Now a Florida resident, she loves to post plenty of pictures of herself working out on Instagram. Lucy likes to do squats with dumbbells, kettlebells and using her body weight as resistance. Robson sure does have a lot of potential, and it will be great to see what she is up to next.
Hilary Knight
An ice hockey champ, Hilary Knight, grew up with three brothers. No wonder she took up this rough sport, which most girls are not interested in. She often played ice hockey with boys in her school. Now, she is a part of the USA team and is a three-time Olympian.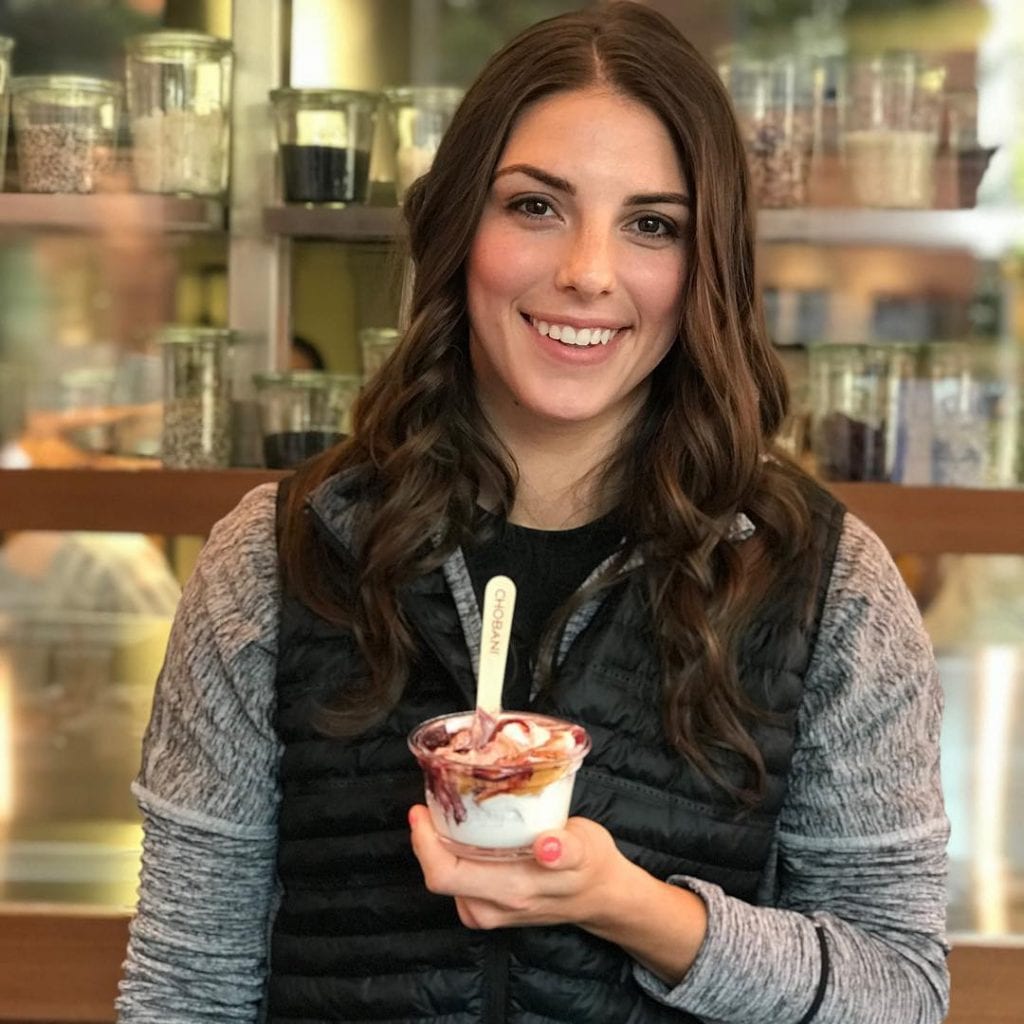 Hilary represented America in 2010, 2014, and in 2018 as well. She won one gold and two silver medals at the Olympics, which says a lot about her skill. Not only that, Knight is known as an outstanding leader who helped Boston Pride win the Isobel Cup.
Meghan Hardin
Meghan's professional career started when she decided to debut on Big Break Atlantis. She left her collegiate golf to enter. Sadly, she got eliminated on the Big Break Atlantis. She has now made real estate her chosen career, working alongside her mother.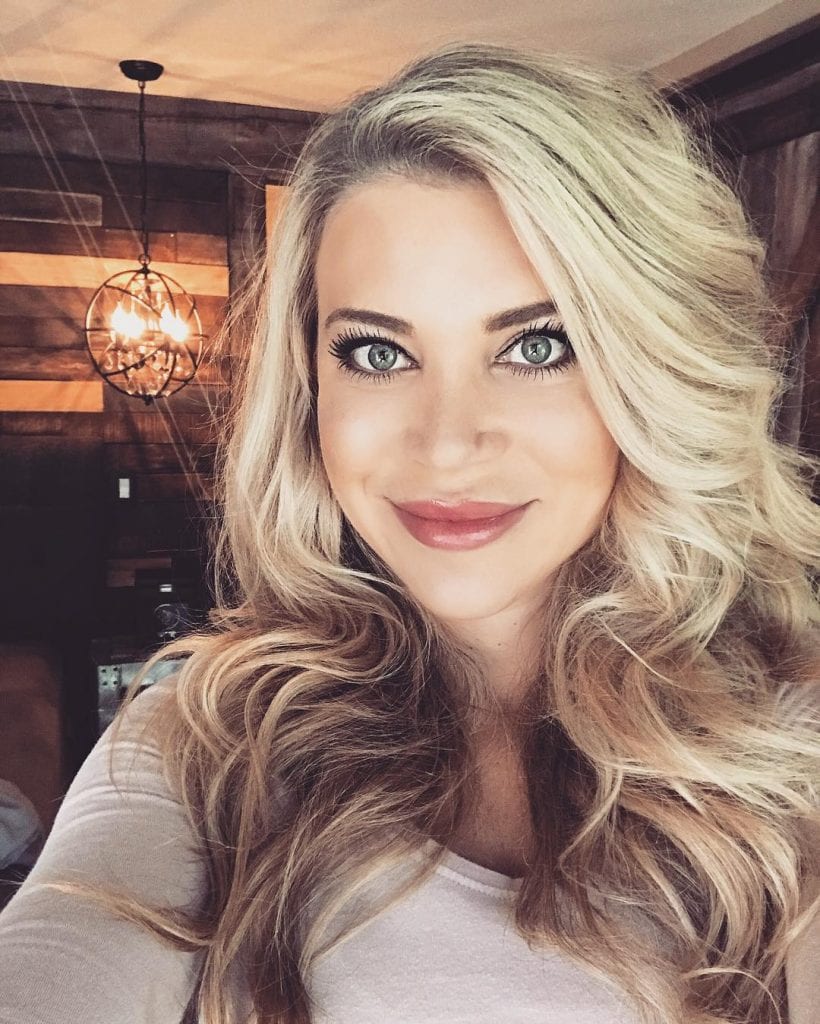 The show opened up many doors for her. Meghan got introduced to John Battaglia at PGA West Golf Academy, who is now her swing coach. Cristie Kerr, her professional mentor, is also preparing her for LPGA. Maybe she wanted a switch in careers. Whatever the case, she is sure good at everything she does.
Chloe Kim
Chloe Kim is an American snowboarder who struggled with her identity when she was younger. But, this smart girl has seen a lot in her life. Her Korean family moved from Los Angeles to Switzerland, which taught her a lot. Kim also discovered snowboarding in her new home.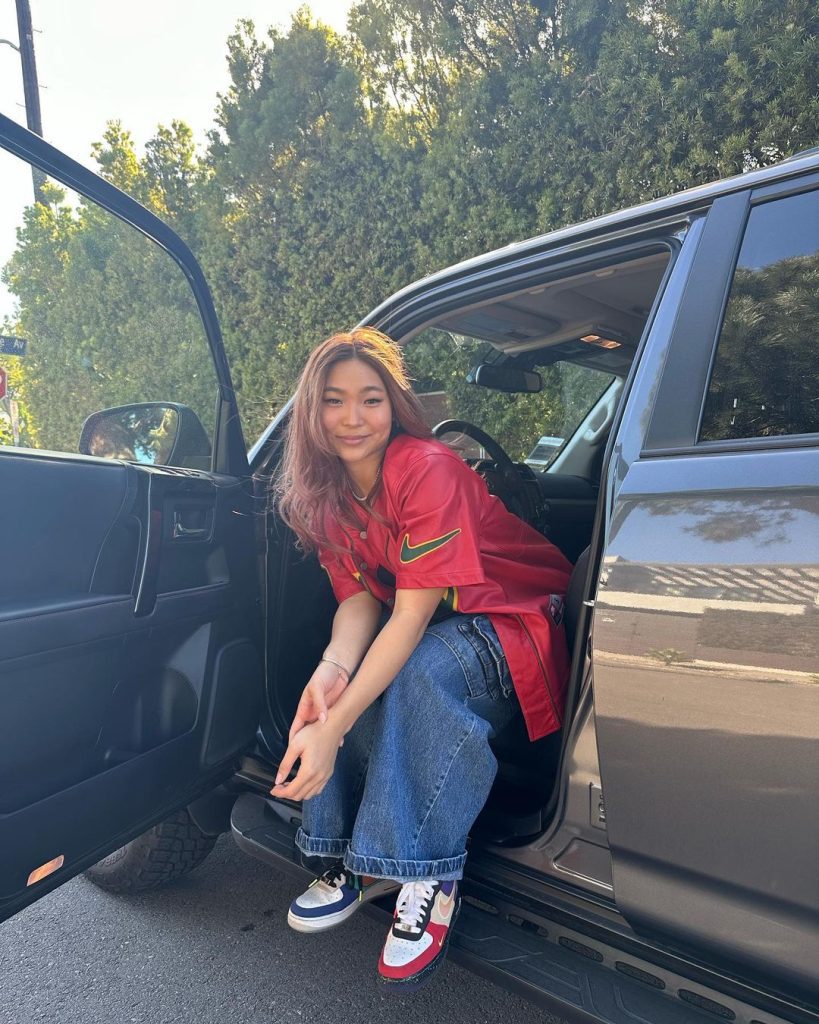 Chloe became so good at the sport that she won gold in the halfpipe and slopestyle at Youth Olympic Games Lillehammer debut. At the tender age of 18, she had already achieved so much. Her ritual before any game is to knock on her snowboard twice for good luck.
Eugenie Bouchard
This Canadian-born tennis player started playing the sport when she was just five years old. Eugenie was a member of Tennis Canada's National Training Centre in Montreal. To support her tennis career, her father set up a partnership, "Tennis Mania."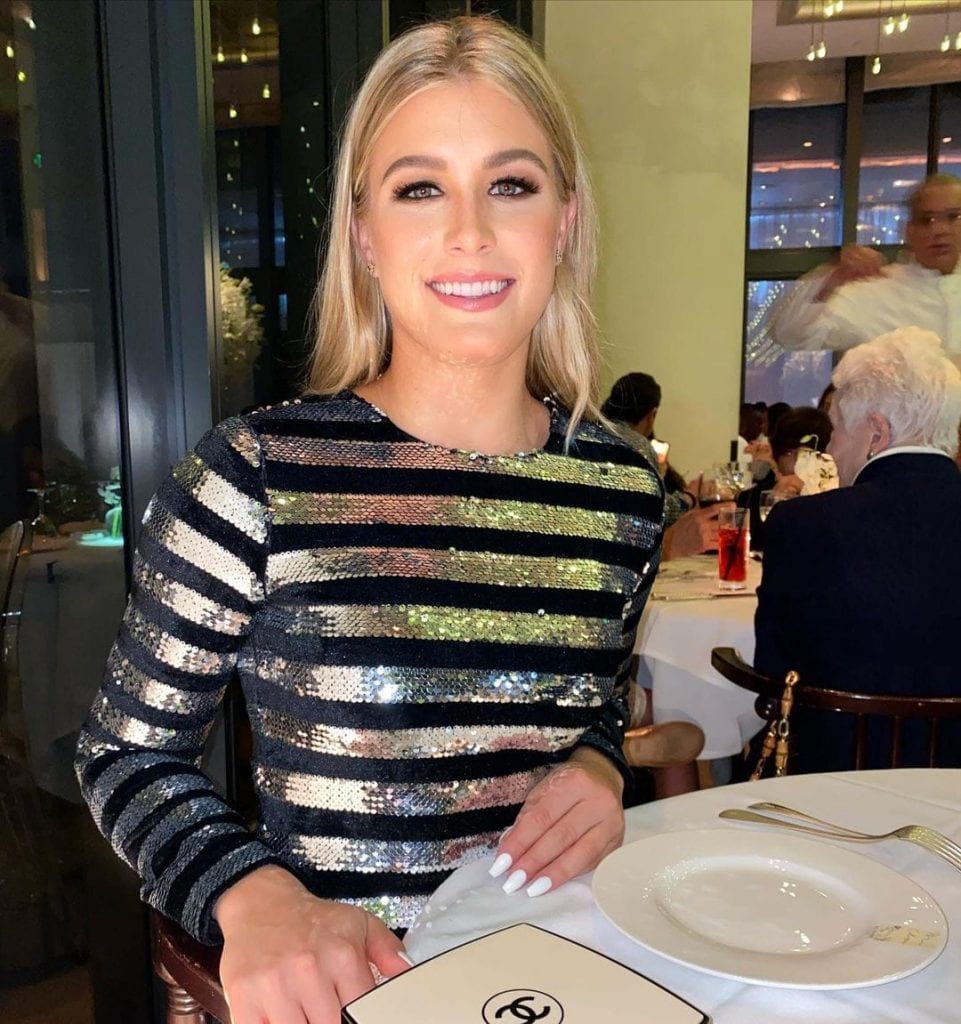 All of that hard work paid off as she peaked 5th in the WTA rankings. The match was really close until she got anxious. They ended the match in a tie. Eugenie is hopeful that she will slay on the U.S Open.
Antonija Sandric
Born in Sibenik, Croatia, Antonija is a basketball player who currently plays for Sweden's Lulea Basket as a swingman. She is known to be a shooting guard, but the media is more focused on her appearance than on her on-court skills.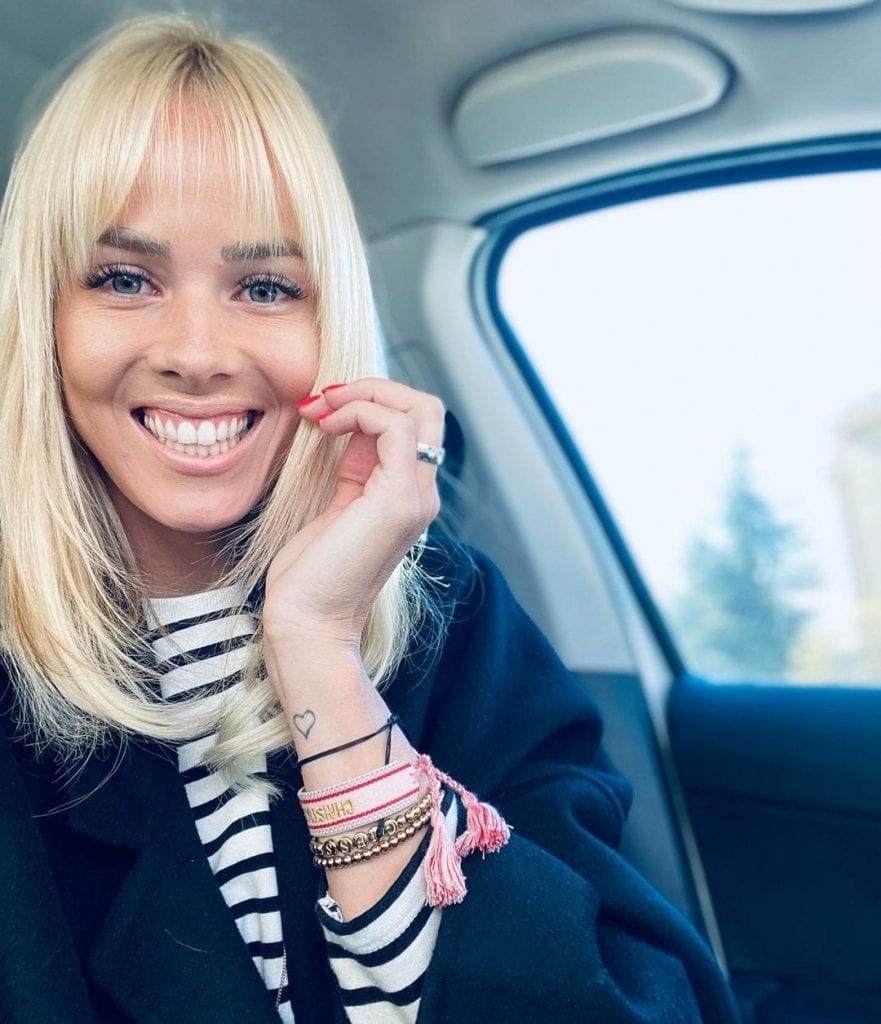 As long as the referee can keep his eyes on her game, all will be ok! Sandric has been playing professionally for fifteen years and has played for several teams before her current one – – ŽKK Vidici Dalmostan and the ŽKK Šibenik.
Lexi Thompson
Lexi is an American golfer who started playing at the tender age of 7. She was so good that she qualified for the US Women's Open when she was 12. Lexi became the youngest golfer to play in the U.S. Women's open.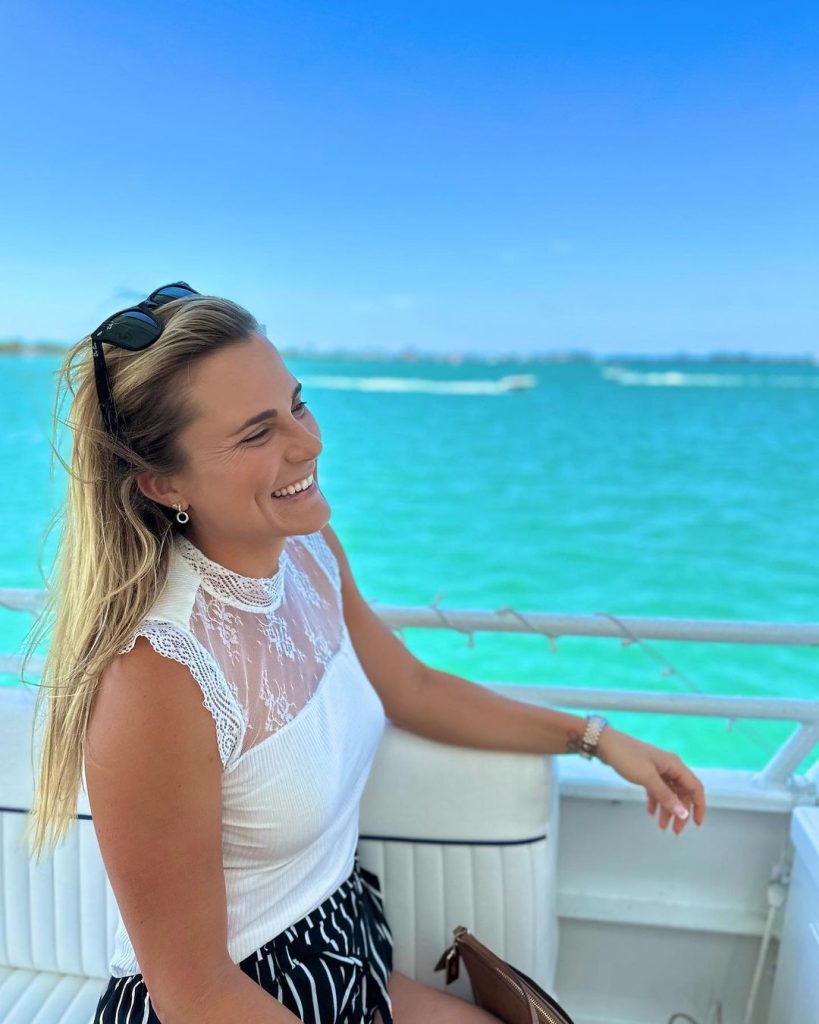 She is just 25 at this point and has also become the youngest-ever winner of an LPGA tournament by winning the Navistar LPGA classic. This young golfer is considered one of the star players in America. The future sure does seem bright for her.
Ronda Rousey
Born in Riverside, California, Ronda Rousey is a famous Mixed Martial Artist. Her net worth itself is $12 million. She is also the first 'UFC' Women's Bantamweight Champion. Ronda started learning Judo at the age of 11, which goes a long way to explain her success.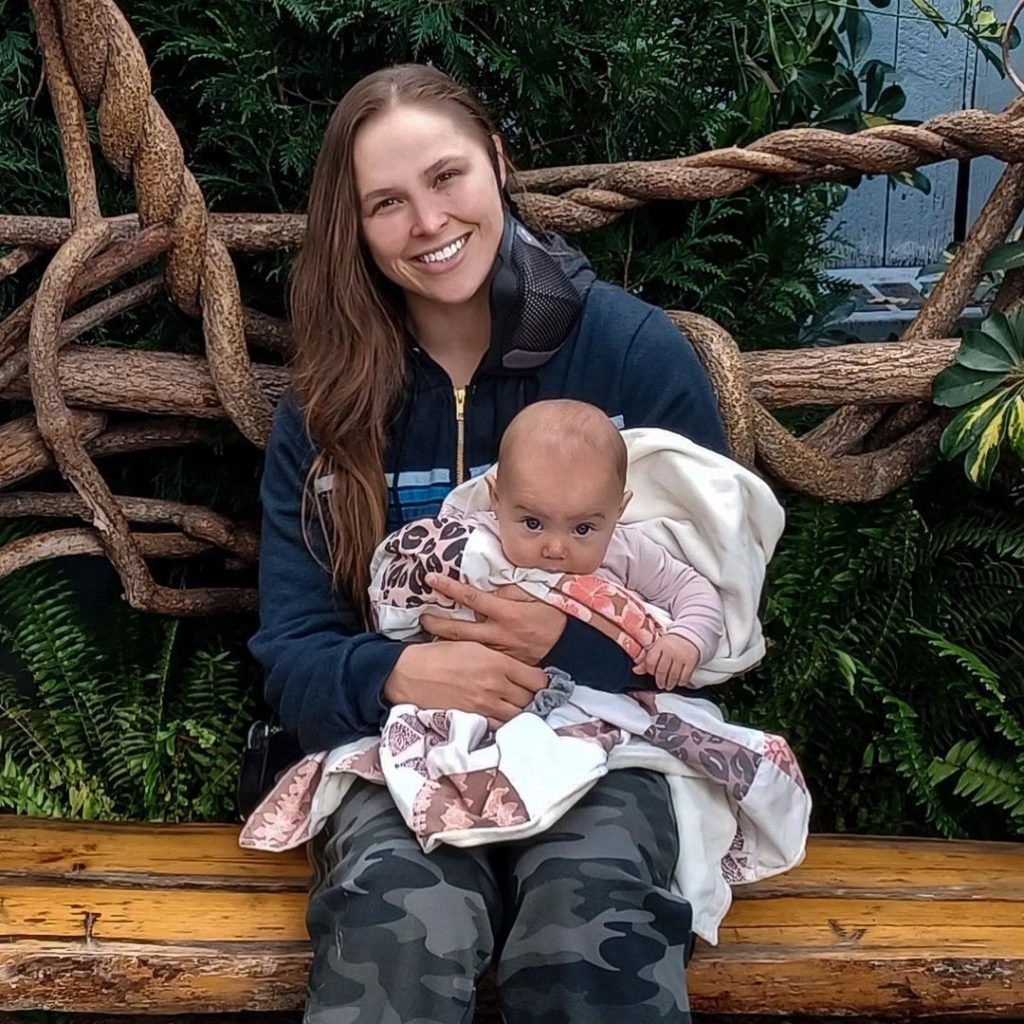 Rousey even qualified for the Olympics in 2004. Though, she came home empy handed, she won a Bronze at the 2008 Olympics. Her journey into MMA began, and Rousey reigned as one of the undefeatable champions. The MMA fighter even broke records at UC.
Natalie Gulbis
Born in Sacramento, Natalie is an American golfer. She defied all odds after she had four surgeries and still managed to continue playing golf. Her love for the game came because of her dad, who used to play the sport. Gulbis went on to become a professional player at 14.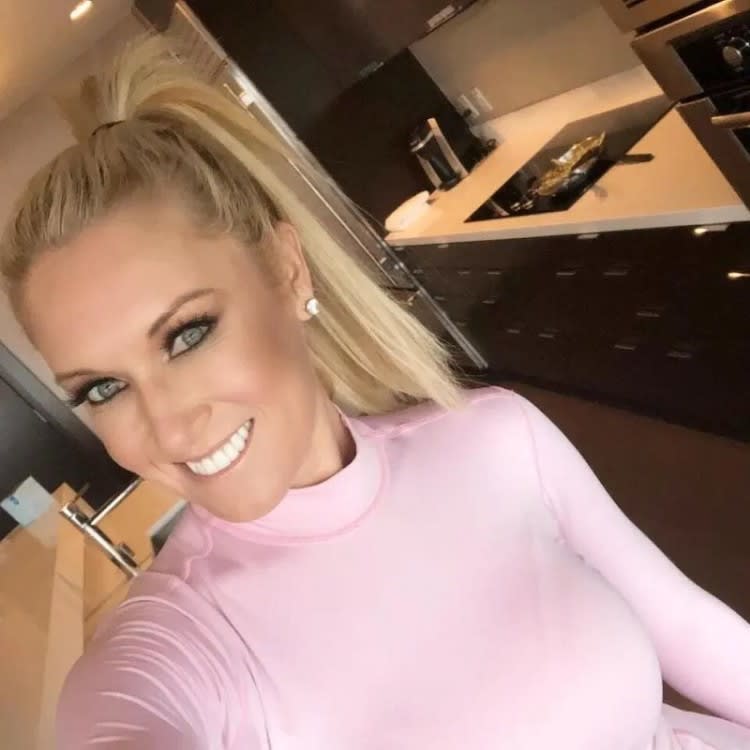 Natalie became so good at the game that she played the Solheim Cup and won three other tournaments. She thrives on the adrenaline of playing in front of thousands of fans and loves it when her well-wishers cheer for her, giving her strength.
Alana Blanchard
Alana Blanchard is an American surfer who is well known for her fit body. Looking at her, it's hard to tell that she is a mom! How does she then maintain her physique? It's all about practicing the Spanish core recovery breathing method. This helps in maintaining a tiny waist amongst many other health benefits too.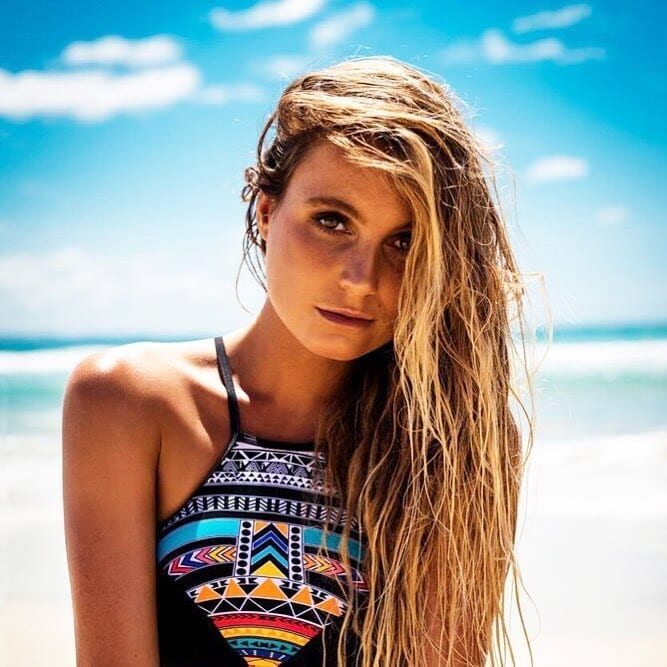 Alana is also referred to as the "Anna Kournikova of Surfing." She started learning surfing when she was just four years old. Her beautiful skin is kept the way it is because of the regular use of sunscreen and hydrating well.
Alex Morgan
This stunning soccer player is a part of the National Women's Soccer League. She gained popularity when she played in the 2011 World Cup for the country's national team. They say she might be one of the best soccer players in the world. Her career spans 160 points and 107 goals.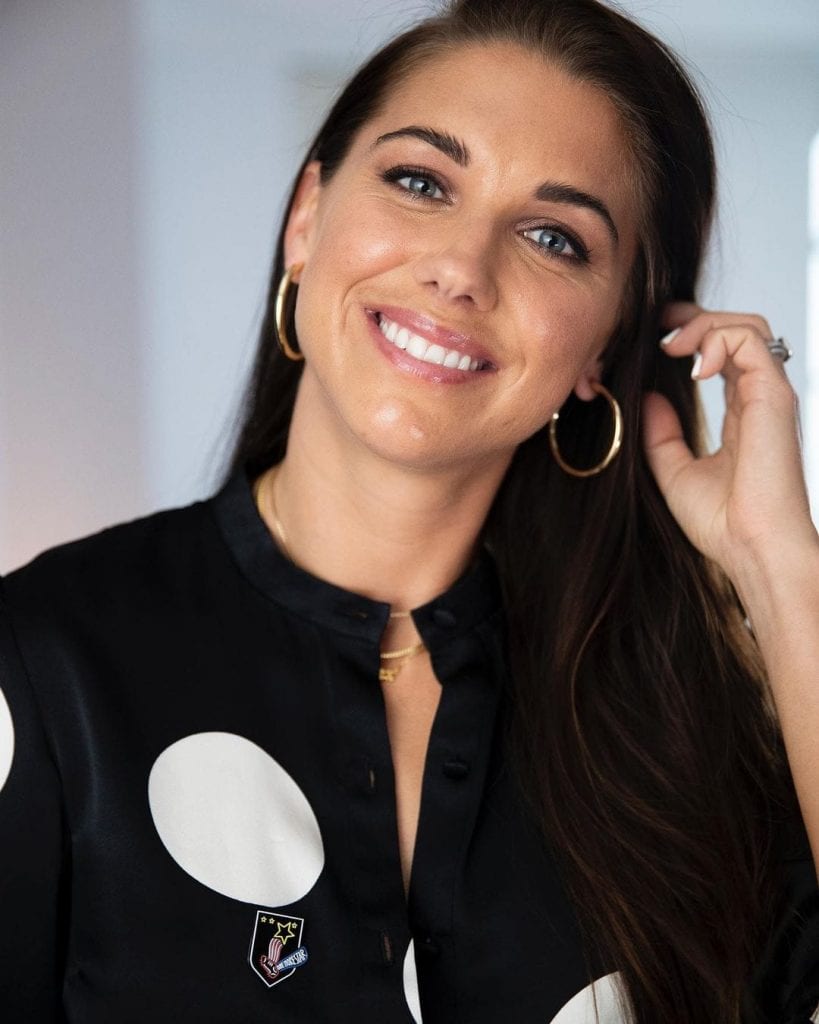 Alex is known as the competitive one in her family. She hates losing so much that she would play by herself to master Monopoly. When she was just nine, she kept track of every gym move she made – squats, lunges,now that's a winning attitude.
Rachel Wray
Rachel Wray is a former cheerleader for the Chiefs football team. It was going great for her, but she wanted to switch it up, so she took private mixed martial art lessons at a local Kansas gym. Wray then became obsessed with this sport.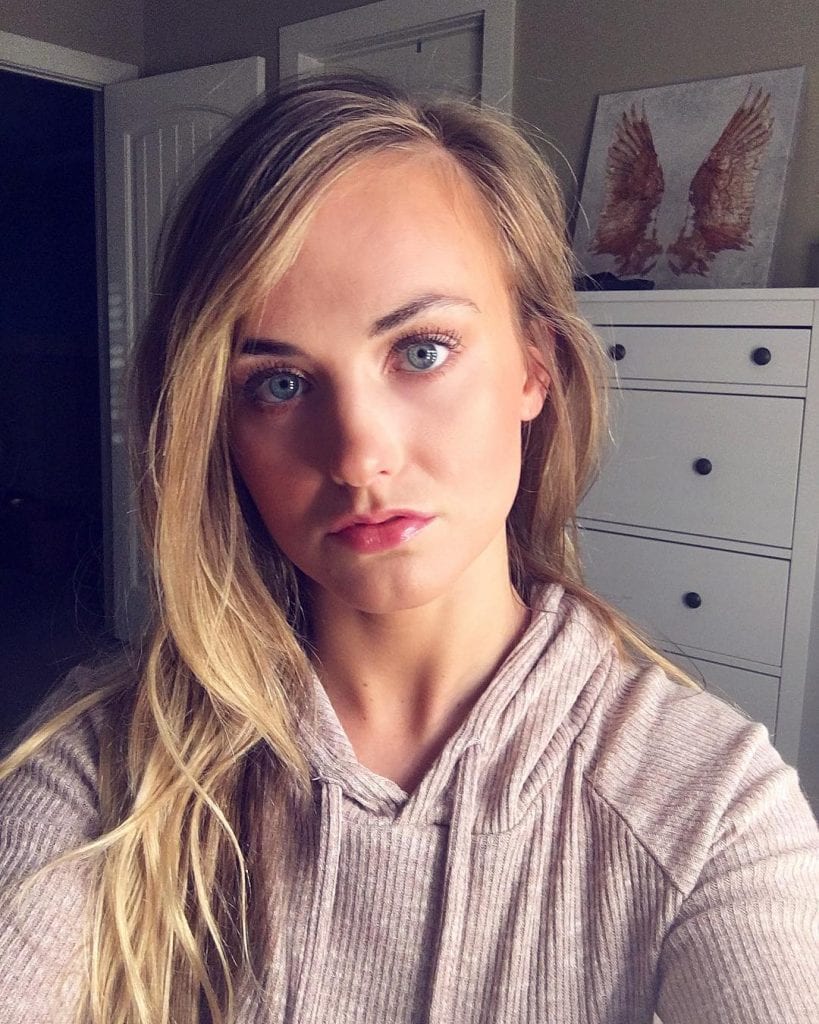 Though, she admits that she had been a horrible puncher. Currently, she is training at least two hours a day, five days a week, to improve her Jiu-Jitsu and Muay Thai skills. Let us hope all of that hard work pays off for this bombshell.
Anna Kournikova
Who is not familiar with this name? This hot tennis player had a short career but is still a well-known name in the sport. She debuted on the court when she was just 15 and retired just six years later. People were more obsessed with her curves rather than her serves.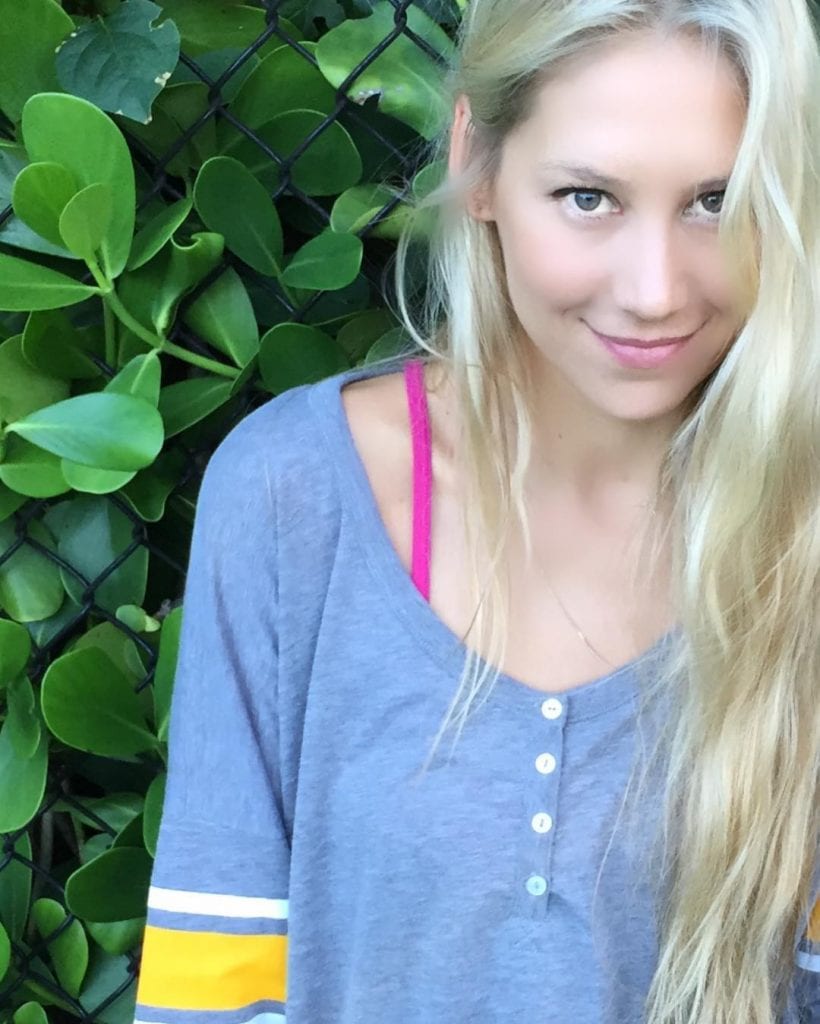 Though she might have never reached the goal of winning a Grand Slam Singles, she did win doubles. Even though her tennis career never really took off, she became wildly popular through endorsements and sponsorship deals. She even starred in the movie, Me, Myself and Irene.
Lindsey Vonn
Lindsey Vonn is an alpine skier who has excelled at her chosen sport. She's a serial Olympian and has received awards in 2002, 2006, 2010, and 2018. This alpine skier has been pursuing this sport since the age of 7. No wonder she is so good at it.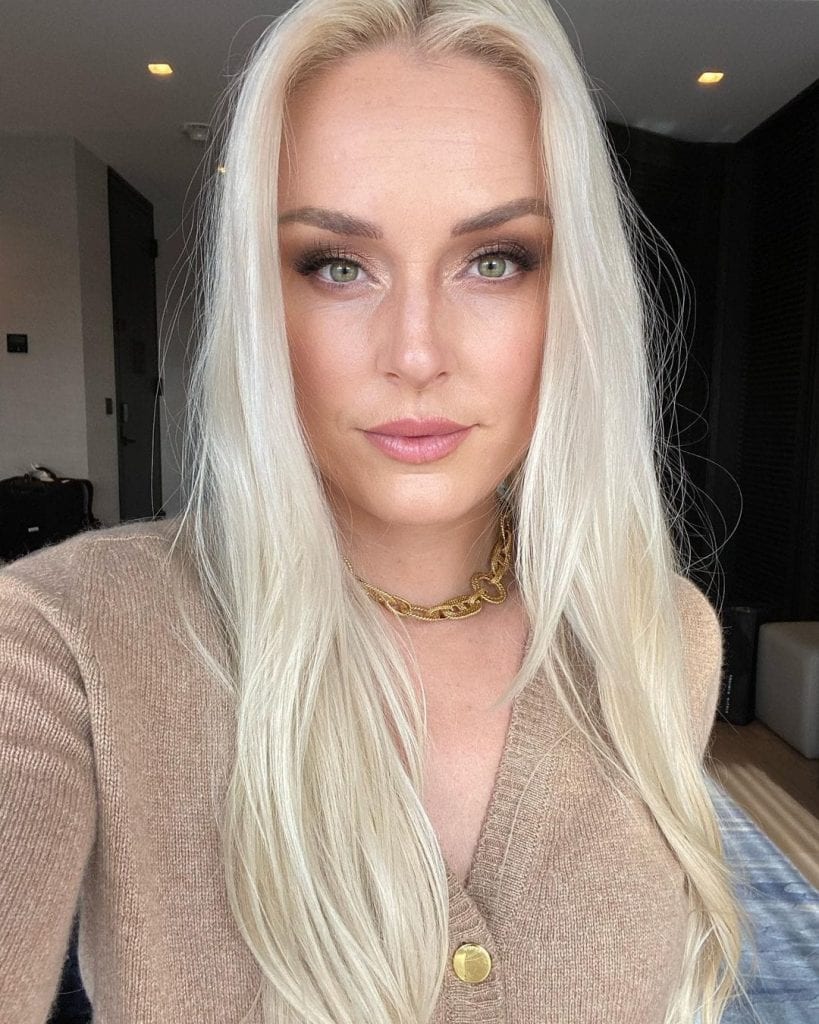 We can say that it runs in the family as her dad was also a competitive skier who stood by her all through her career. Lindsey won Italy's Topolino Trophy seven years after she started racing when she was only 14 years old.
Elise Lobb
Elise is one of the best golf players around. She learned to play the sport at the tender age of three. You may know her better as the co-host of Fox's Swing Clinic or via some of her Youtube DIY videos.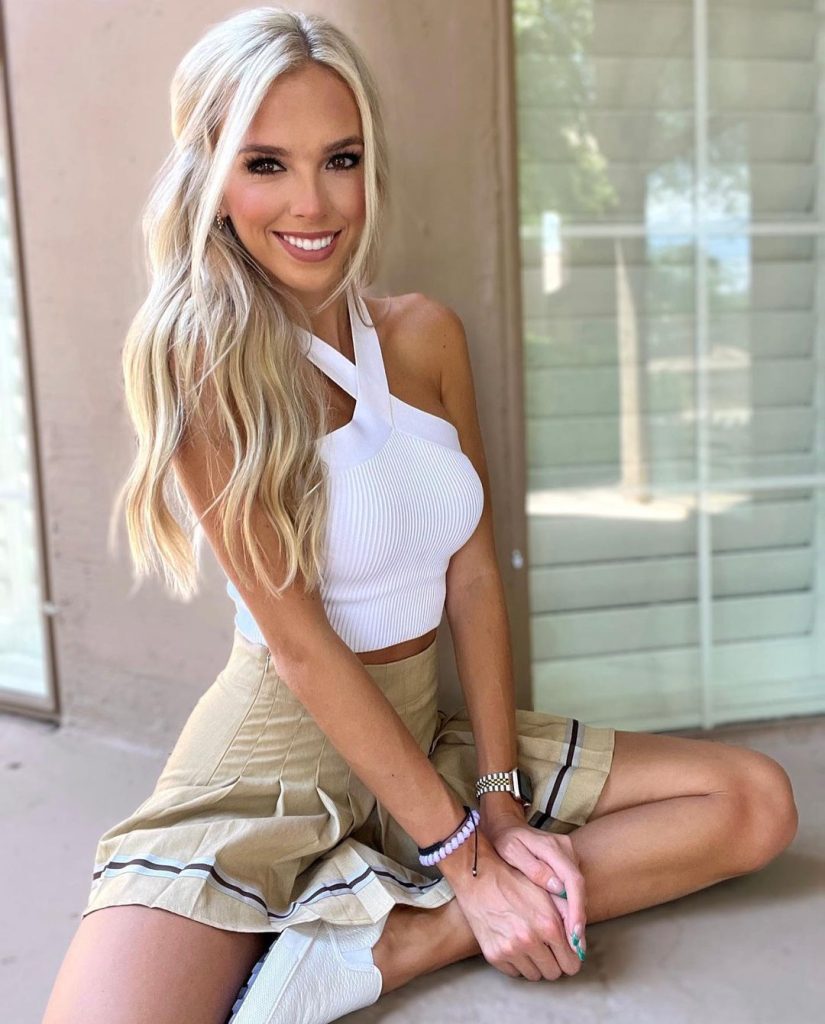 Now, Elise seems more interested in moving over in to regular golf plays. You can catch her playing collegiate golf. Her goal is to inspire future golfers via her online fame and YouTube videos. Lobb is also into fashion and music. 
Stephanie Rice
Stephanie Rice is a swimmer who has a shy personality. However, her love for water and swimming transforms her into a completely different person when she is in the pool. Rice made it to the 2008 Beijing Olympics as an Australian competitor.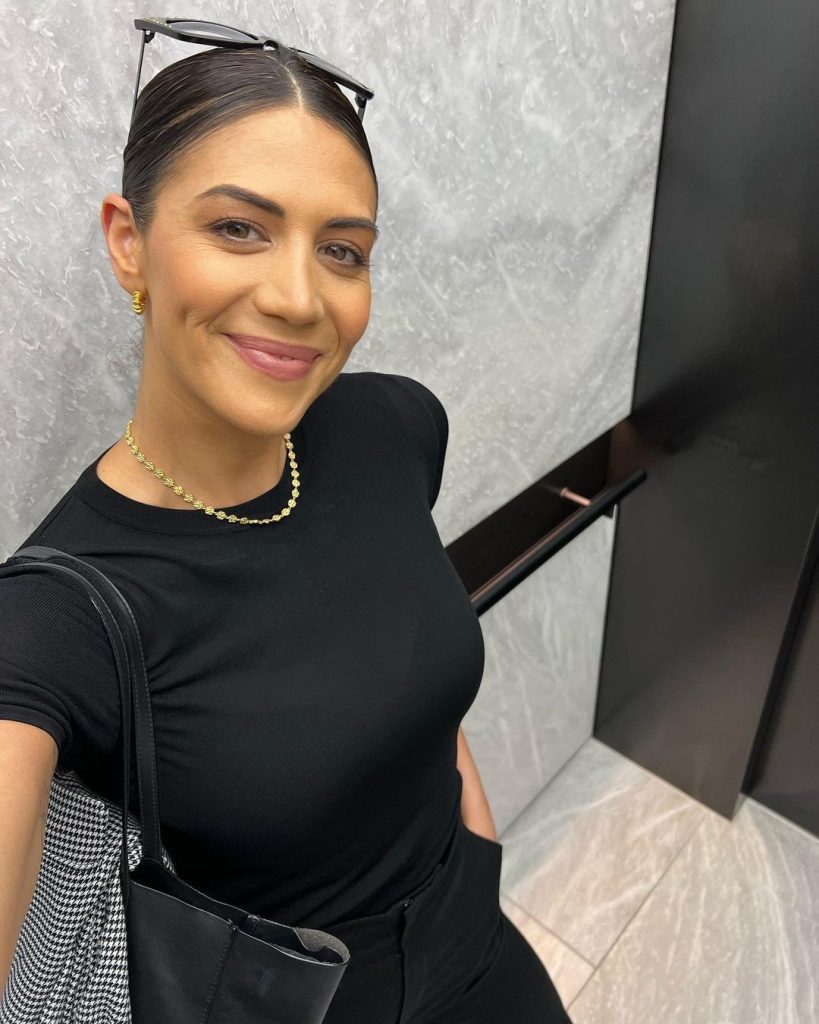 She did not come back empty-handed. Stephanie won not one but three gold Olympics medals. The swimmer also broke a world record where she won the 4 x 200-meter freestyle relay with her teammates. But, the pressure was immense, which led her to retire six years later.
Camila Giorgi
This Italian tennis player was born in the Italian town of Macerata. Camila started playing the sport at a very young age, just like other star sportswomen. Giori is also into boxing, soccer, and MotoGP, which sounds like every man's dream girl!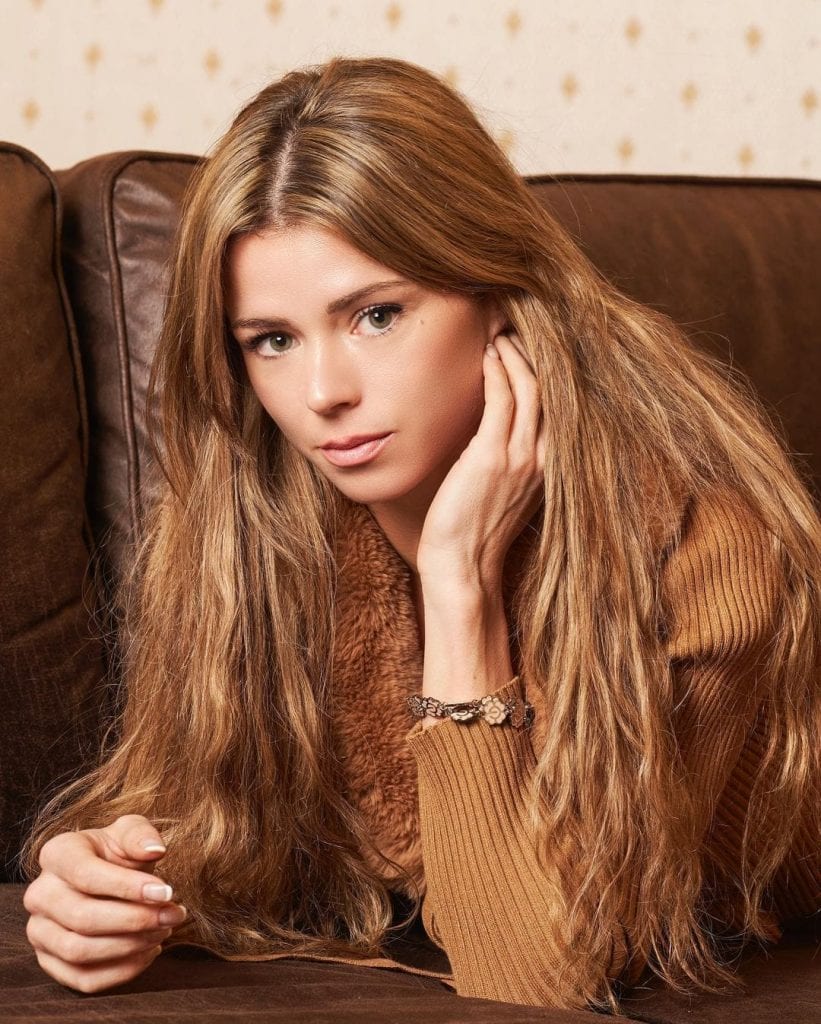 She also made it to the 2013 US Open, 2014 BNP Paribas Open, and 2014 Aegon International. Camila also made her Grand Slam debut at the 2011 Wimbledon Championships. With her talent, she will definitely reach places; we are sure of it.
Danica Patrick
This American racing driver was born in 1982 and one of the most successful women in the history of American open-wheel racing. She ranked the highest position at the 2013 Daytona 500 and the Indy 500. Danica loved racing so much that she dropped out of school!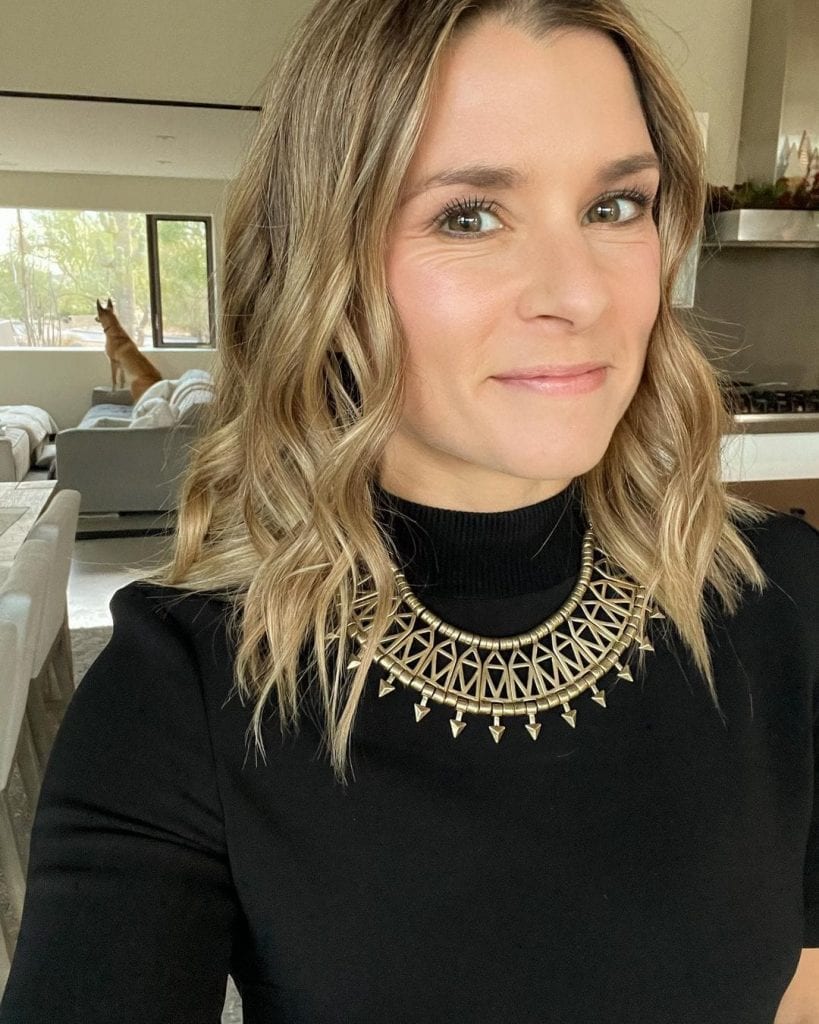 After which, she transitioned to stock car racing and joined the NASCAR Xfinity Series. Danica believes that women should try to be on the same level as men. She urges women to take up track racing too. Even though she has retired now, she continues to inspire women worldwide.
Maria Sharapova
On the tennis court. Maria Sharapova is a force to be reckoned with. You would not want to play across from this 6'2 Amazonian…unless you're Serena Williams. Sharapova is the second-youngest female tennis player to win the women's singles in the Open era.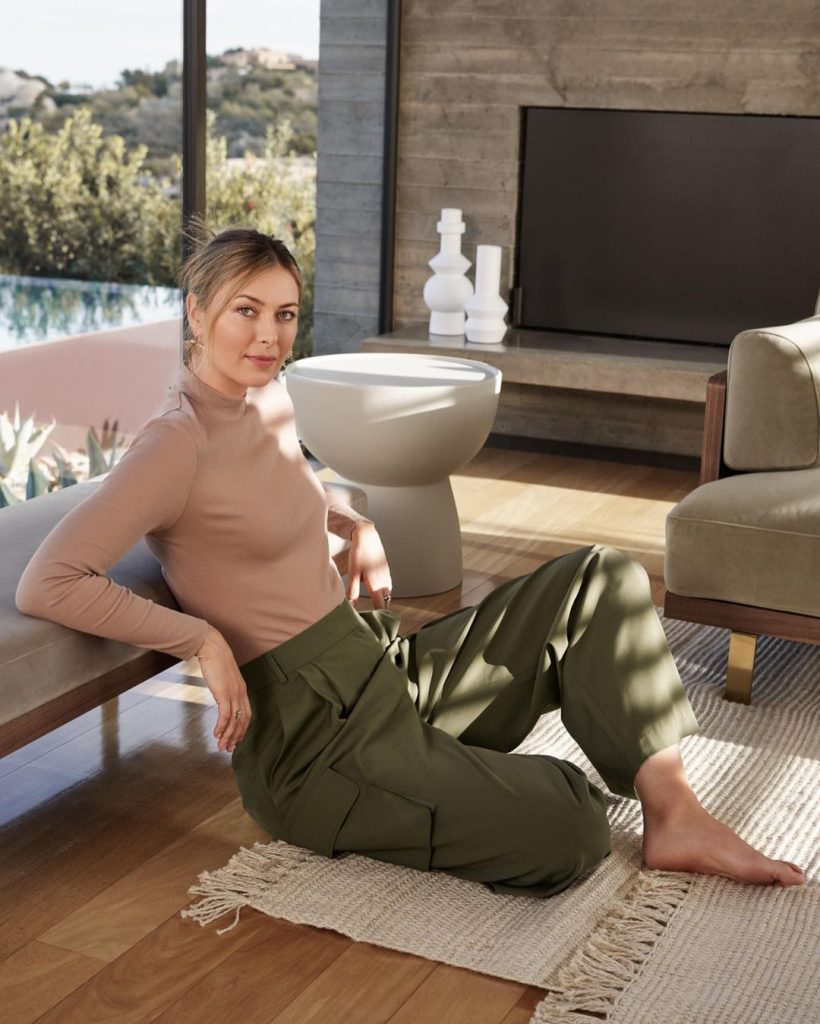 And everyone knows of her Wimbledon wins. Maria won it when she was just 17, after which she went on to become a five-time Grand Slam champion. However, she had to retire at the age of 32 due to a suspension. But her legacy still lives on!
Caroline Wozniacki
Caroline became dedicated to tennis when she was just seven or eight. She remembers being hounded by the paparazzi at this age too! This tennis player hated that everything she did was scrutinized, she had always wanted a normal life, and now she has one.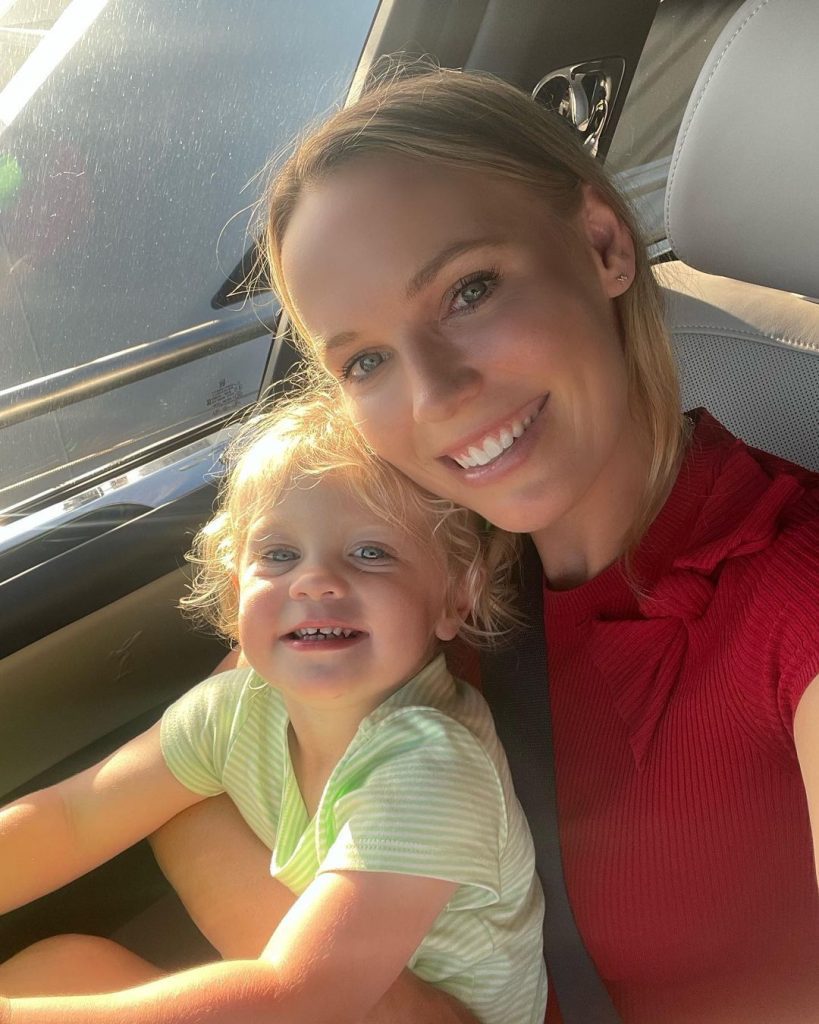 Caroline had to retire early because she was diagnosed with rheumatoid arthritis. This is an auto-immune disease that causes joint pains. Her illness made it impossible for her to continue to play professionally. She announced this decision after she won the Grand Slam title at the Australian Open.
Serena Williams
Who is not familiar with this name? Serena Williams has won not one but 23 Grand Slam titles which is the most number of titles won amongst men and women! This $180 million tennis player is also an investor in tech companies now.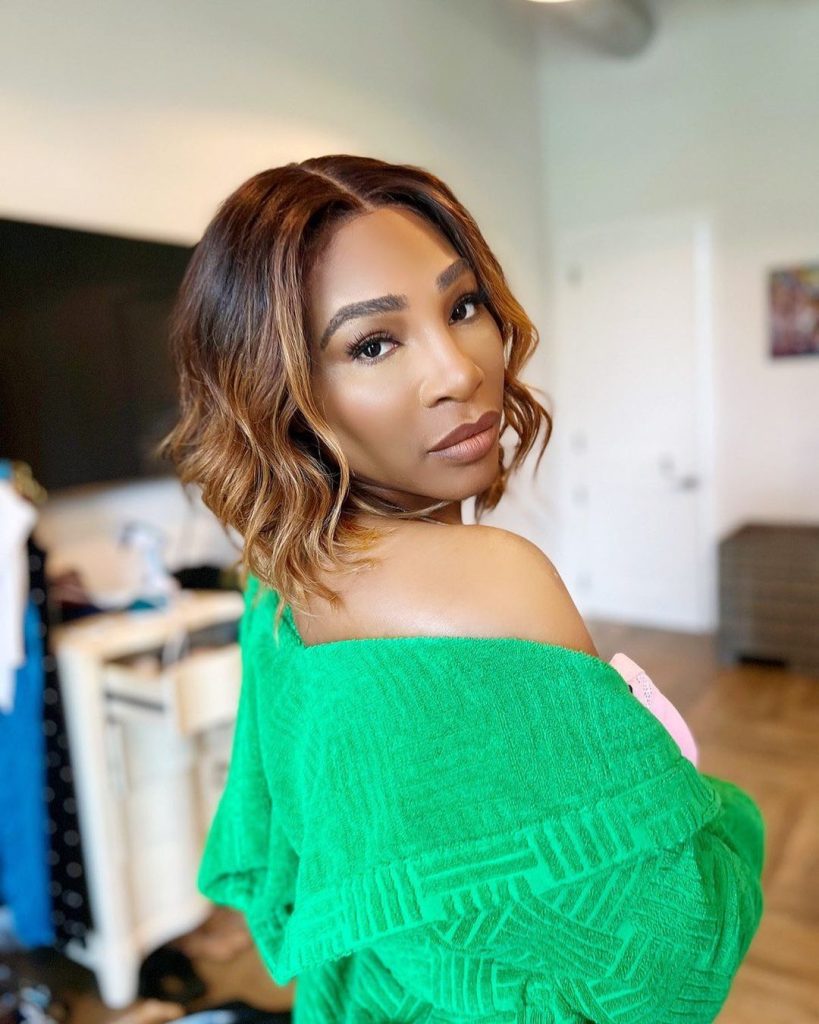 Serena has her own fashion line called S by Serena. She loves splurging on her daughter. This powerful tennis player is known to have one of the strongest serves ever, even beating the men's champion, Novak Djokovic. It is 126 miles per hour!
Silje Norendal
Silje is a Norwegian snowboarder who has won three X Games Snowboard Slopestyle gold medals from 2013-2015. She competes in slopestyle, boardercross, and halfpipe. This snowboarder came fourth in the Slopestyle Finals. This 27-year-old is now retired.
She even played in the Korean 2018 Winter Olympics, where she came fourth. Silje got engaged to Alexander Bonsaksen, who is a hockey player. She retired soon after as she recently welcomed a new addition into their family. However, many women continue to be inspired by her.
Ali Krieger
Born in Virginia, Ali Krieger is an American soccer player. Sports runs in her family as both her parents are Physical Education trainers. She and her brother gravitated towards sports naturally. Ali plays as a midfielder and defender.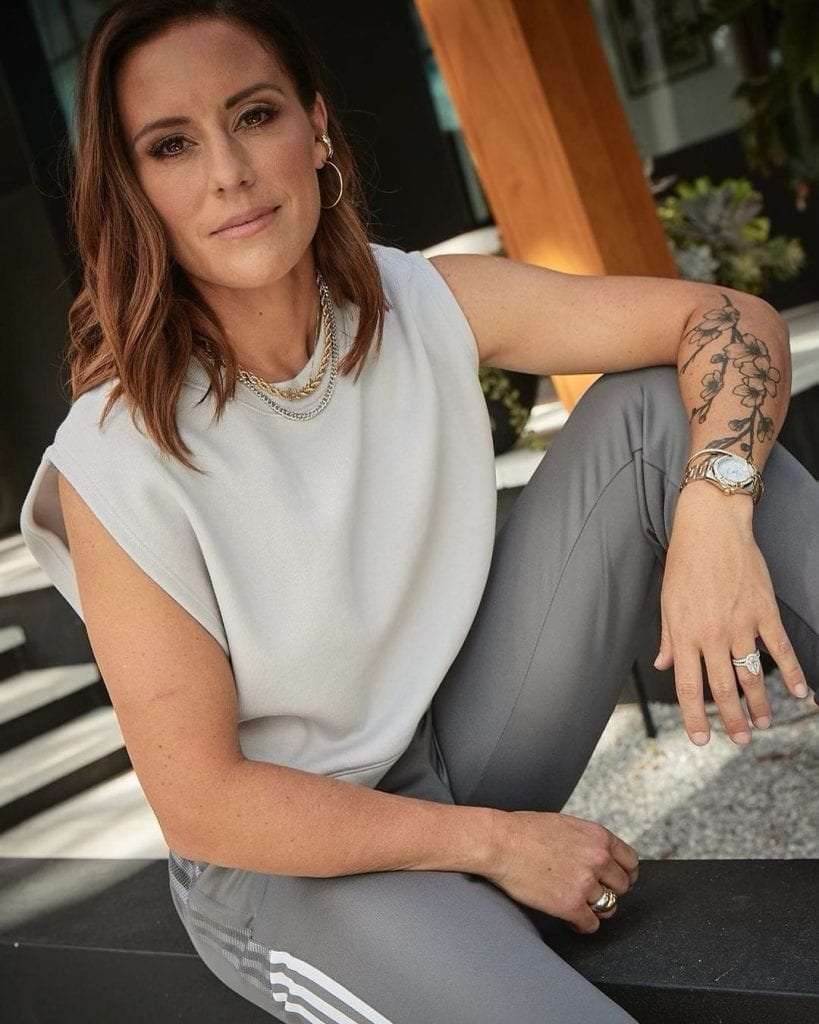 She recently got married to Ashlyn Harris, with whom she adopted a baby girl soon after. Ali led the FFC Frankfurt to the UEFA League Championship in 2008. In 2011, she also won the penalty shot against Brazil, which led to them winning.
Sommer Rae
Sommer Rae is not her real name. Danielle Louise Moinet is a wrestler, model, footballer, and ring caller. A woman of many talents, she modeled briefly before venturing into football. She played with Chicago Bliss of the Lingerie Football League from 2008 to 2011.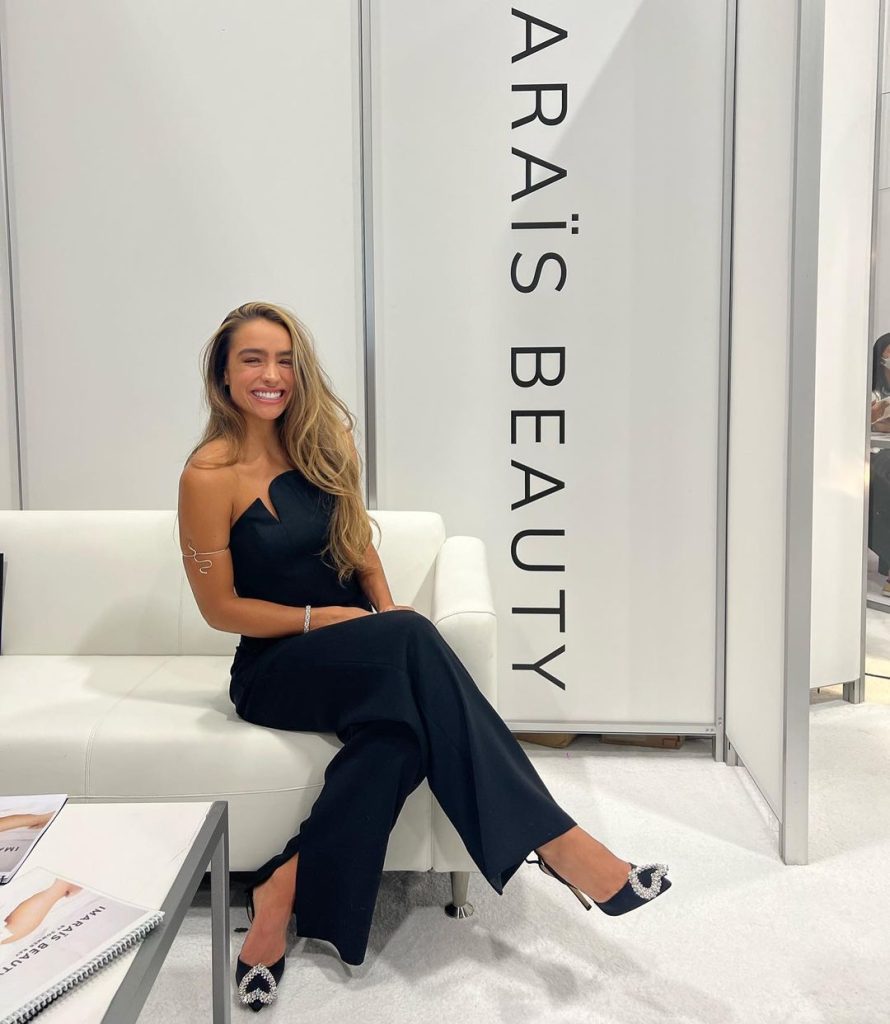 She signed a contract with WWE in 2011 for Florida Championship Wrestling. Sommer was also the ring announcer for FCW TV for several months. During her time at WWE, she was also able to guide Fandango, Tyler Breeze, and Rusev through their initial months in the ring. 
Becky Lynch
Becky Lynch is a famous wrestler who beat Ronda Rousey in the invasion of Raw – SmackDown Women's Championship. She is a fantastic wrestler, but she recently retired to become a mother. She says she always wanted a family, so this move is just natural for her.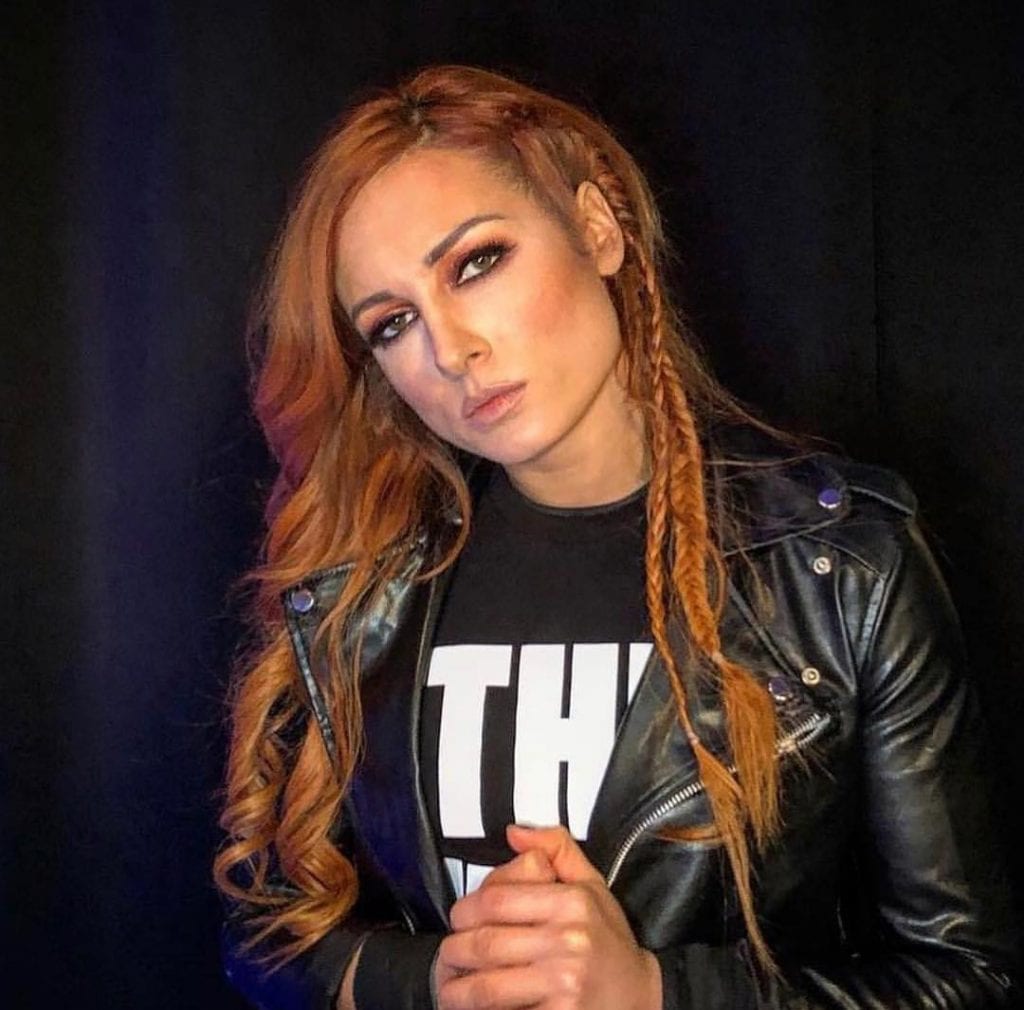 Since she was nearing 35, she wanted to experience motherhood soon. Becky met her partner Seth Rollins AKA Colby Lopez, on WWE. After finding love, she just could not wait to become a mother. Well, her legend will always live on.
Alexandra Raeva
Alexandra Raeva is a member of the Russian national women's curling team. This 40-year-old excels at a sport you may be unfamiliar with. Curling is played on natural ice, and the ice makes a growling sound – curr. Interesting, isn't it?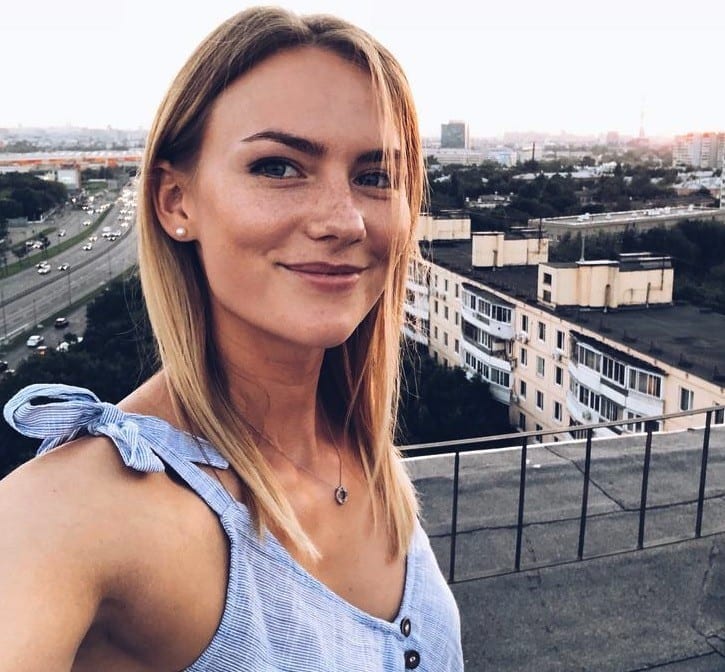 Born in Moscow, Russia, this curling champion has achieved gold in the 2013 Winter Universiade, the 2013 World Junior Curling Championships, and the 2015 European Championships. Raeva also got a chance at the 2014 Beijing Olympics, where they got a silver medal.