Starting Film Roles Of Celebrities And Where They Are Today
By John A October 23, 2023
---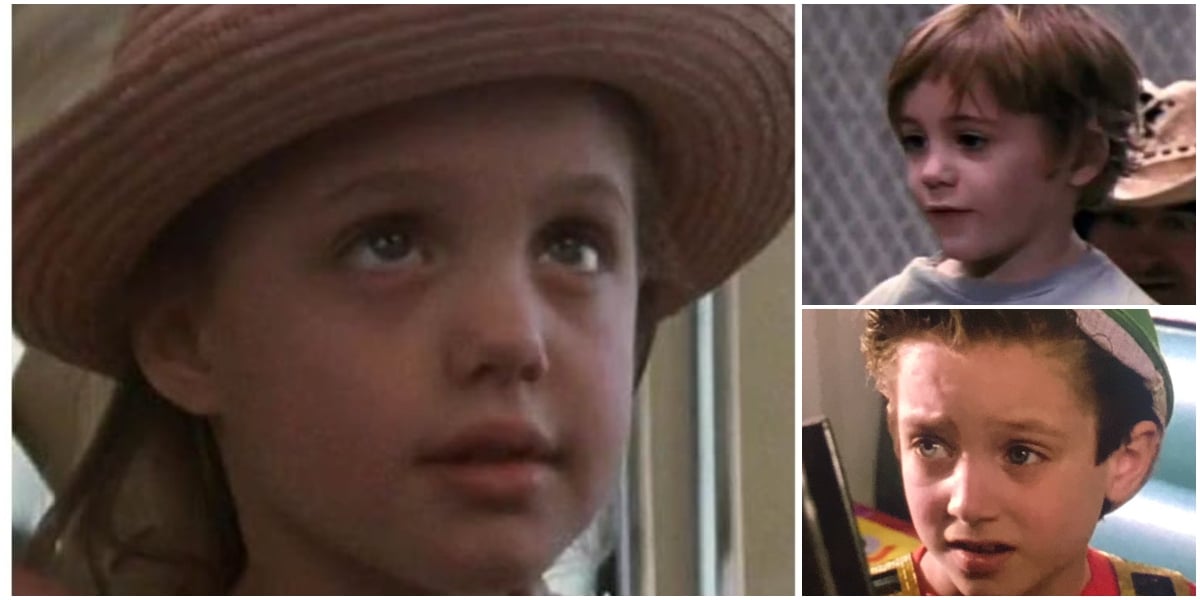 This article was originally published on
whythese
Hard work pays off. Just look at how many Hollywood screen stars started with a few minutes of onscreen time; a couple of years hustling, and they were able to snag leading roles with a list of top-caliber films in the making. Now they're not only living the dream life, but embodying the lives of fictional and non-fictional characters for your entertainment. We all start somewhere, and a select few are either lucky enough or driven enough to climb their way up the ladder of fame. But what did these famous faces look like at the beginning of their celluloid journey? We're taking a deep dive into the past of some of our favorite actors and actresses to look at when it all began. While some started in television, we're specifically looking at their first appearance on the big screen.
Carrie Fisher: Shampoo
Growing up the daughter of Hollywood royalty, Carrie Fisher first shone in the limelight in a 1973 Broadway revival of the musical Irene, alongside her mother, Debbie Reynolds. At the mere age of 17, she made her film debut two years after as Lorna Karpf in the comedic movie Shampoo. But it was her role as the daughter of a Sith Lord that catapulted her into intergalactic fame.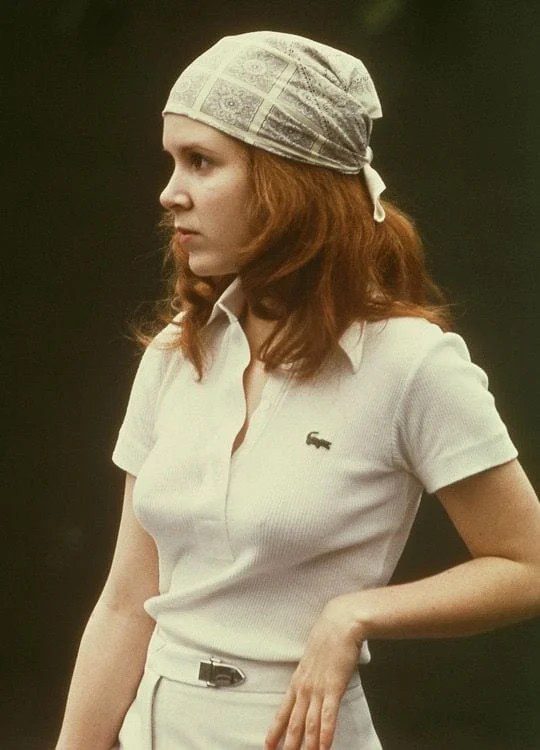 If you watch her interviews, the late Hollywood favorite proved to be every bit as spunky and sharp as Princess Leia. It's hard to tell if she's acting on screen, or if she's just channeling her natural self. She remains an iconic character who we keep on falling in love with time and time again.
Matt Damon: Mystic Pizza
This blue-eyed cutie played a minor role in the 1988 romantic comedy Mystic Pizza. It wasn't until nine years later that acclaimed director Francis Ford Coppola gave him his first big break as The Rainmaker. In it, Matt Damon takes up an insurance cause against a well-established law firm. Later that same year, the role he co-wrote in Good Will Hunting would launch him into superstardom.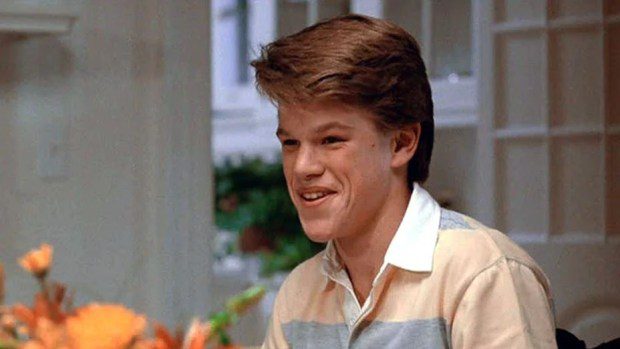 He has also famously acted as an undercover agent in the Bourne series and in recent years was cast as Carroll Shelby in Ford v Ferrari. He designs the GT-40 that led Ken Miles to win the 1966 Le Mans. That car is now up for a 12 million dollar auction.
Ryan Reynolds: Ordinary Magic
Had it been any other actor making such snide and sarcastic remarks, the internet would have seized pitchforks and reported abuse. But could it perhaps be that because he's just so lovable, this zany Canadian gets away with it? Once upon a time, he was in a TV series called Fifteen before his first film role, a Canadian drama called Ordinary Magic.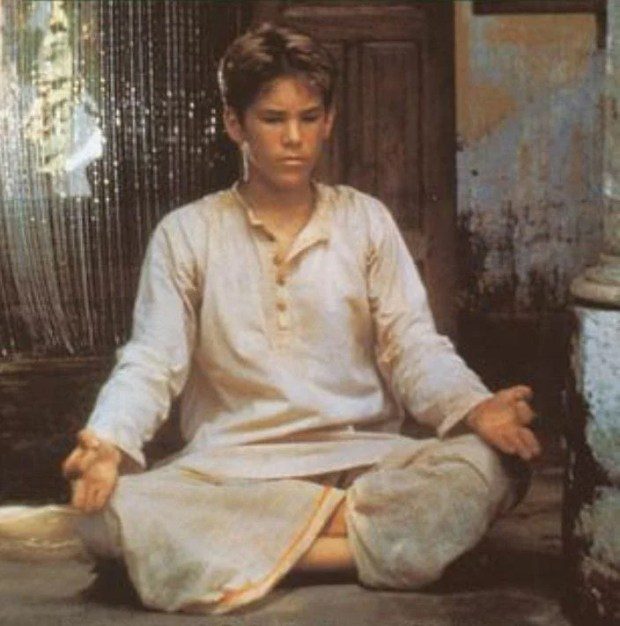 In recent years, Reynolds has become a household name, thanks in no small part to his hilariously dark performance as the unconventional titular superhero in the Deadpool films, making us laugh even as he amazes us with his powers. His marriage to actress Blake Lively is often touted as one of the most celebrated in showbiz.
Alan Rickman: Die Hard
What is it with this Briton that he qualifies as the villain most of the time? Whatever the case, after a slew of smaller TV movie roles, Alan Rickman and his ever-iconic voice made their big screen debut with a bang: as Bruce Willis' ruthless adversary in 1988's Die Hard. He was 41 years old at the time. It's never too late to break through!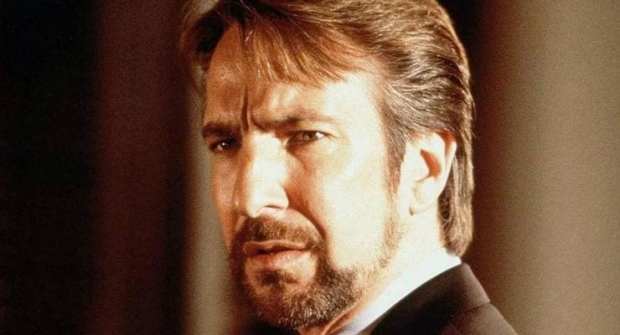 In addition to Harry Potter's foil Professor Severus Snape, Rickman also played Rasputin, and a villainous sheriff in Robin Hood. Rickman directed a Scottish drama, The Winter Guest, and briefly returned to theater. There had been much rave reviews about his performance in Eye in the Sky, a movie about drone warfare. It seems like a befitting tribute to a legend before his succumbing to pancreatic cancer.
Bruce Willis
Before achieving astounding success with the movie Die Hard, Bruce Willis was just a small town boy trying to make it in the harsh world of acting. His very first role was in The First Deadly Sin, but the role was uncredited.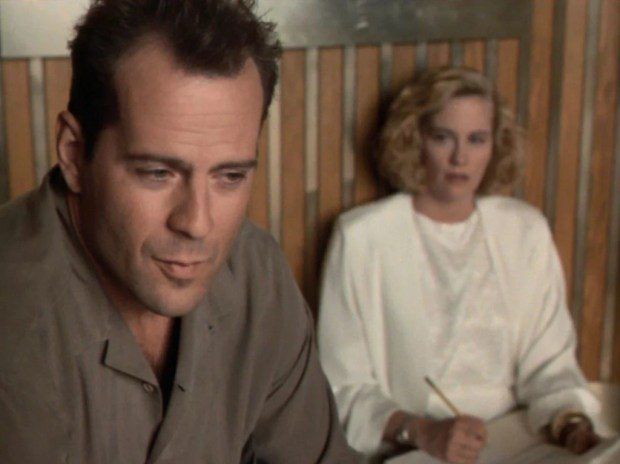 However, just five years later, he received a role that changed it all. He beat out 3000 other hopefuls to land a role in Moonlighting. That role earned him three Golden Globe nominations and two Emmy nominations. What a rise to fame!
Kate Winslet: Heavenly Creatures
We hear the name Winslet, and we instantly see this red-haired stunning beauty who looks longingly across a body of water. Draw me like your French girls? Either that, or we can envision her with different hair colors as Clementine. And if you thought Titanic was dark, then you probably haven't seen her first big film, Heavenly Creatures.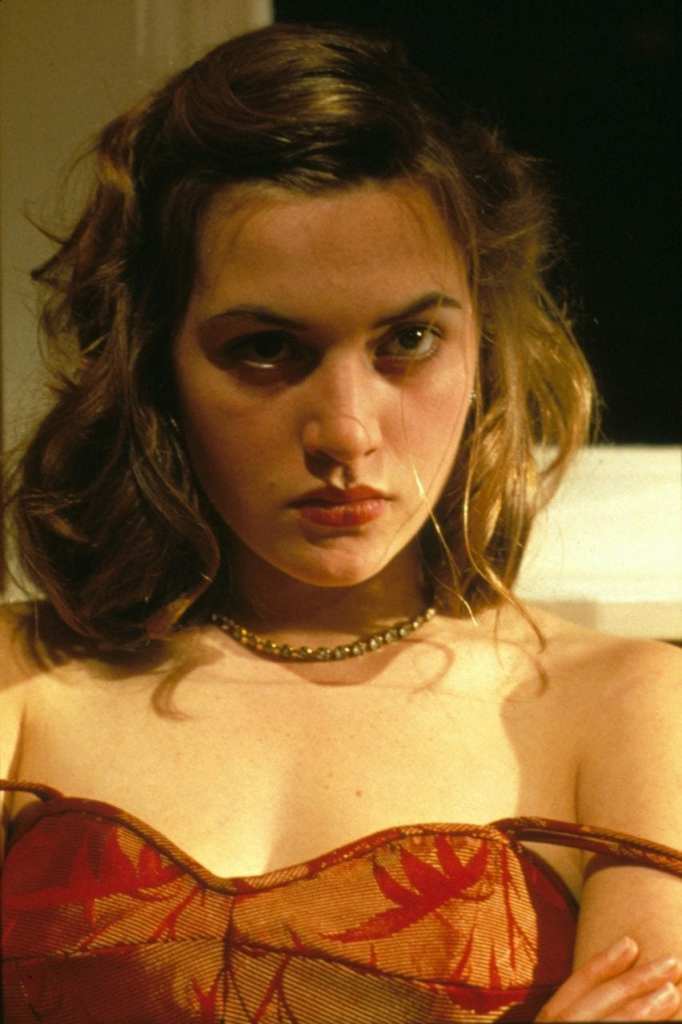 Directed by future-Lord of the Rings director Peter Jackson, the film was about a real-life murder committed by smitten teenage girls in 1950s New Zealand. Today, Kate Winslet has been very candid about the "kind of wrinkles that are here to stay". That is just to show how she has grown throughout the years.
Keanu Reeves: Youngblood
You'd think that just because his name means cool breeze over the mountains, we'd be refreshed or something. But we're always taken aback and amazed by Keanu Reeves' inability to age. While you may have thought he came to film prominence as a goofball in Bill & Ted's Excellent Adventure, he first played an innocent goaltender for the Hamilton Mustangs in Youngblood.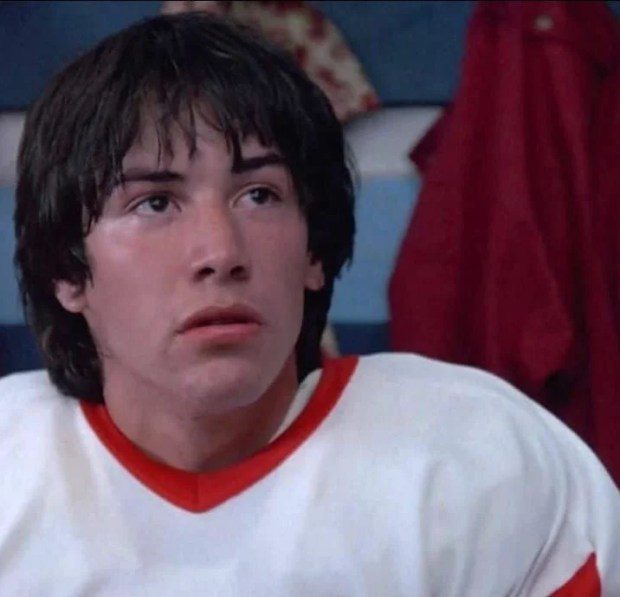 And after an ambush where his puppy was killed, he uses a fitted P30L pistol. Locking and loading, and intermittently using his fists to disarm his enemies, he wages his last war as a sicario. Decades and several Matrix installments later, he doesn't appear to be slowing down whatsoever.
Tom Hanks: He Knows You're Alone
Listed as one of the most trustworthy contemporary actors, Tom Hanks perfectly plays Mr. Rogers, an equally beloved individual, in A Beautiful Day in the Neighborhood. Forty years back, his first film role was drastically different, as a psychology student in a slasher film, He Knows You're Alone.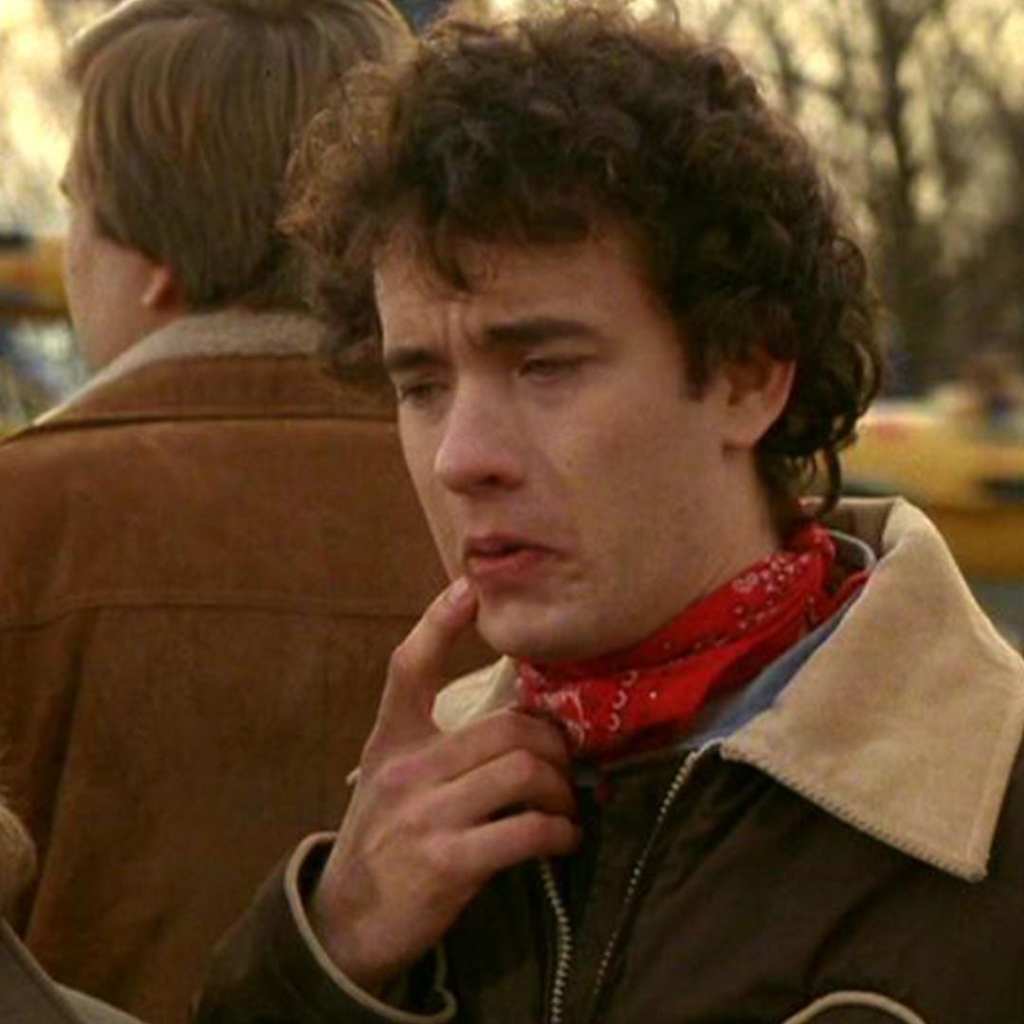 Since then, his roles have overall been softer, gentler, and far more lovable. Why do we adore this two-time Oscar winner so much? Because apart from getting us all to cry over a bloodstained volleyball, he's got a sterling reputation for being generous and kind to his fans.
Clint Eastwood: Francis in the Navy
Remind you of Old Hollywood? Those facial features sure have withstood time. His face is still every bit as masculine thanks to those chiseled cheekbones. Even before his television role on Rawhide, in the comedy film Francis in the Navy, Clint plays a sailor named Jonesy. The film's star is a mule, with whom he has no dialogue.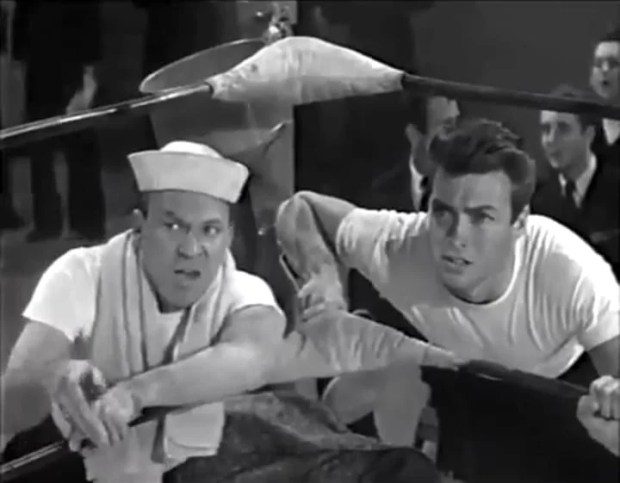 Well over half a century later, as he begins his ninth decade of life, Clint has finally announced that he is drawing a close to making movies. 2018's The Mule is his last movie as director. It is about a Korean War veteran turned mule for a Mexican cartel.
Scarlett Johansson: North
Who would have thought the Black Widow would look like this as a child? At just 9, Scarlett Johansson landed a role in the 1994 film North, directed by comedy monolith Rob Reiner. Unfortunately, the film received rather unflattering reviews. Johansson's true breakthrough came when she was 18, when she starred in Lost in Translation.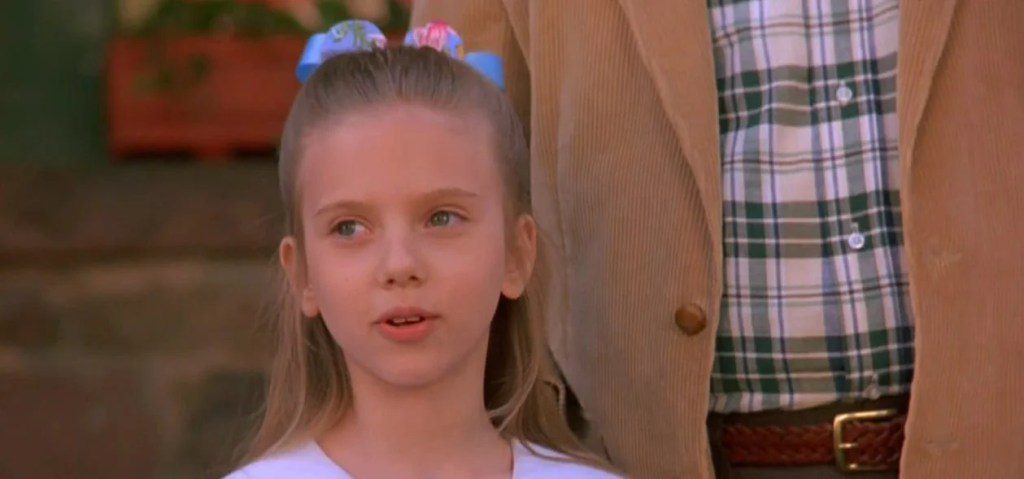 In Marriage Story, she plays a theater actress who split from her husband. He directs the productions. It would have gone amicably well until their lawyers got involved. Confrontations become caustic and real, with both characters divulging their discontentment about their relationship. It garnered her much acclaim, and she seems that much closer to nabbing her own Oscar win.
George Clooney: Grizzly II: Revenge
George Clooney has always been our real-life McDreamy since his formative years. But he has a history before his soap role on ER. In his first film with Charlie Sheen, he plays a camper who was attacked by a 15-foot bear. It started a killing spree on concert grounds, after its cubs were killed by a group of poachers. Sad, right?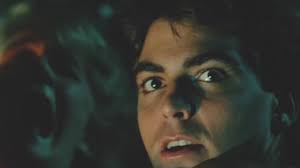 It would take a decade and a half before his big-screen roles in Robert Rodriguez and Quentin Tarantino's From Dusk till Dawn and then as Batman in Batman & Robin would cement his place on the silver screen. Most recently, he's starred in the TV miniseries adaptation of Catch-22.
Jennifer Aniston: Leprechaun
Would you believe Jennifer Aniston was only 24 years old in her first credited movie role? We stan the dark hair compared to the iconic blonde hair she manages on Friends or on Murder Mystery. But that's our personal preference. Which do you prefer?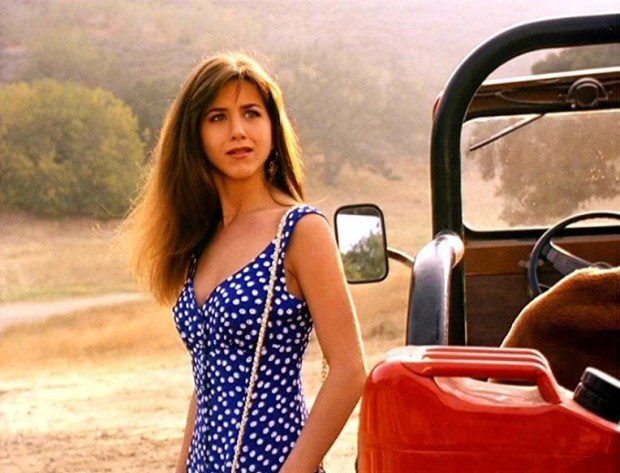 There's probably a reason we don't hear much about Leprechaun; it's considered so bad, it's legendary. Aniston says she re-watched the movie with her then-boyfriend Justin Theroux. She tried yanking the remote from his hand but he wouldn't have any of it.
Liam Neeson: Pilgrim's Progress
It's because of a particular set of skills that he has was found and that he landed this list! This Northern Irish actor made his first film debut in 1978 in an adaptation of a 17th-century religious text. After working his way up to bigger productions, he became known in 1993 for his now-legendary performance in Spielberg's Schindler's List.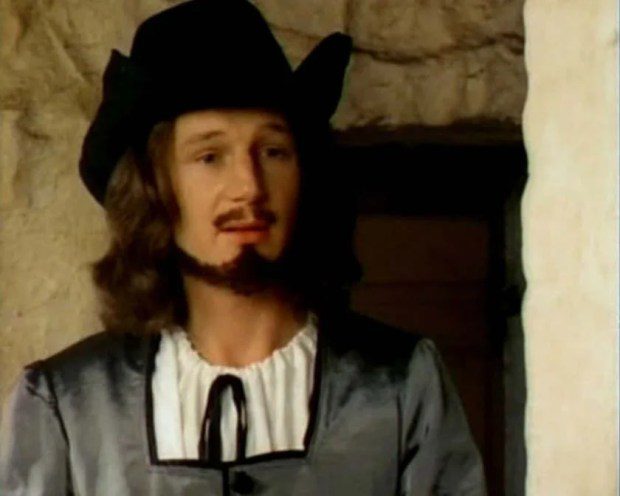 That was nearly 15 years before he was catapulted into fame! Perseverance is key for aspiring actors or actresses. And it has paid off for him, as even just by voice alone, he's become one of Hollywood's most recognizable and formidable actors.
Jennifer Lawrence: Garden Party
She's got the same chubby cheeks and the globular forehead, but back then she was still being bullied by the popular kids in school. Little did they know that this blonde would become one of Hollywood's most adored celebrities, an Oscar winner, or that she would be playing the most kick-ass characters.
Just three years before scoring a the role of Mystique in X-Men: First Class, Jennifer Lawrence had her big-screen debut in an independent film called Garden Party. If you haven't heard of it, don't worry: with all the accomplishments under her belt before the age of 30, we're likely to see her soon reach even greater heights.
Hugh Jackman: Paperback Hero
Can you believe there was a time when we didn't know who Hugh Jackman was? Who did we swoon over before? We can't even remember. Oddly enough, his first big-screen character was a truck driver who wrote romantic novels. He had used a woman's name, his female friend, to author the book. When it gained popularity, sparks flew between the two.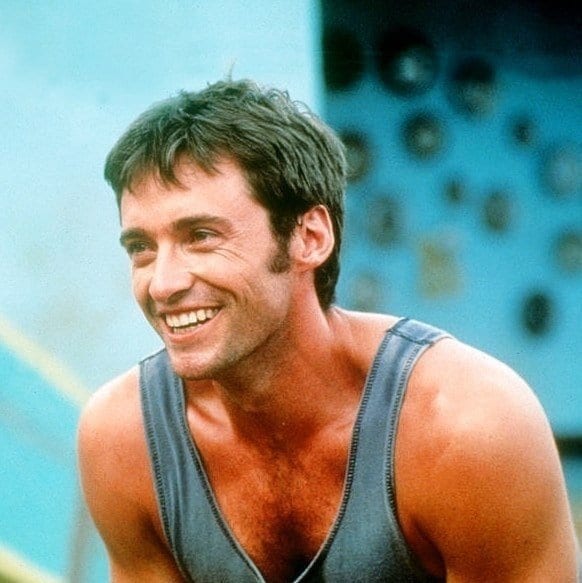 Since then, we can't get enough of this Australian boy wonder, and he keeps on surprising us. He's one of the few forces of nature in Hollywood who can act, sing, and dance, and judging by his incredible performances in Les Misérables, The Prestige, and of course, as Wolverine, he's cemented his status as a legend.
Angelina Jolie: Lookin' to Get Out
Jolie's child, Shiloh, totally resembles her in this throwback picture. Seven-year-old Angelina made a screen debut in a comedy co-written by her Oscar-winning actor father Jon Voight, the movie Lookin' to Get Out. Her mother supported her effort to pursue a career in acting, often waiting for her during auditions.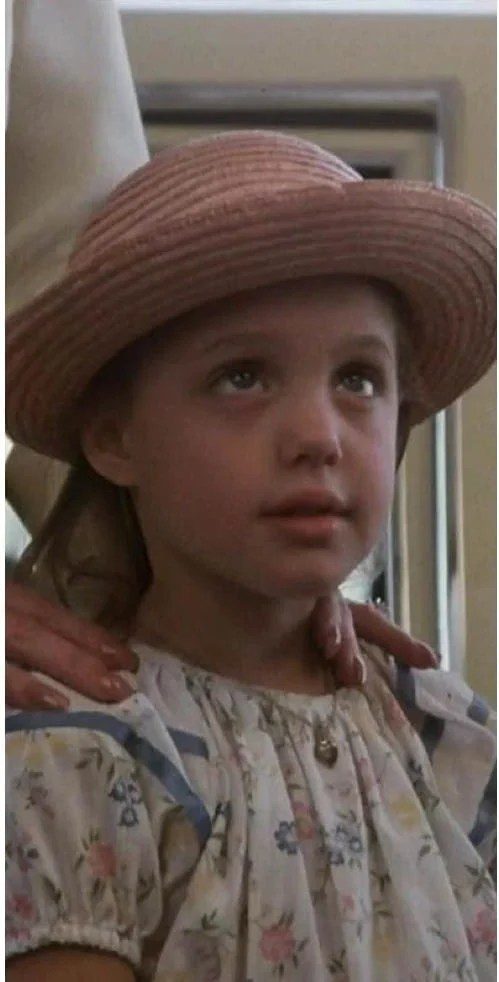 And many years after, she has gracefully taken up that maternal role onscreen (as Maleficent) and off it. During her marriage to Brad Pitt, she created one of the most famous families in Hollywood. Beyond the silver screen, Jolie has famously taken up humanitarian causes, empowering women in impoverished countries and bringing awareness to cancer.
Kathy Bates: Taking Off
Once upon a time, before One Flew Over The Cuckoo's Nest and Amadeus, Czech director Miloš Forman came to Hollywood, and directed Taking Off. An unknown Southern actress called Kathy Bates sang an original song during the filming, entitled "Even Horses Had Wings". For her brief stint she was paid $50.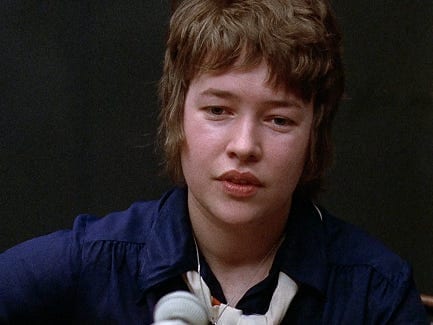 Two decades of perseverance later, and she snagged the Oscar for Best Actress for her role in the terrifying Misery. We loved her as "The Unsinkable" Molly Brown in Titanic, one of the film's few redeeming characters, and couldn't get enough of her avatars in the TV series American Horror Story.
Kevin Bacon: National Lampoon's Animal House
In his formative years, there was something prissy and rebellious about Kevin Bacon's aura. No wonder he was able to play a priggish ROTC cadet in National Lampoon's Animal House. With such a beginning in one of the greatest comedy films of all time, he transitioned soon into other genres.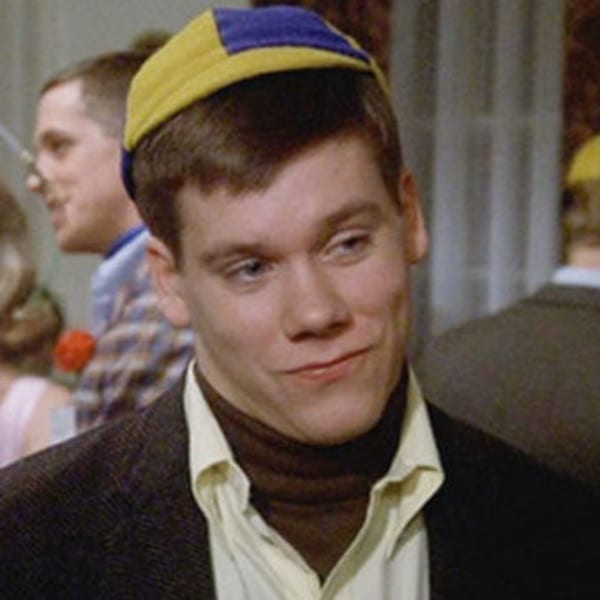 He got us on our feet in Footloose, made us cringe in Tremors, and toyed with our heartstrings in A Few Good Men and Apollo 13. Today, we're still scratching our heads trying to figure out what degrees of separation are between us and him.
Nicole Kidman: Bush Christmas
Bush Christmas was Nicole Kidman's first film role. It was about an Australian family who struggled to pay off the mortgage debt on their farm, and their only hope to repay such was to win the local New Year's race. When their horse gets stolen, they come up with ingenious ways to get it back.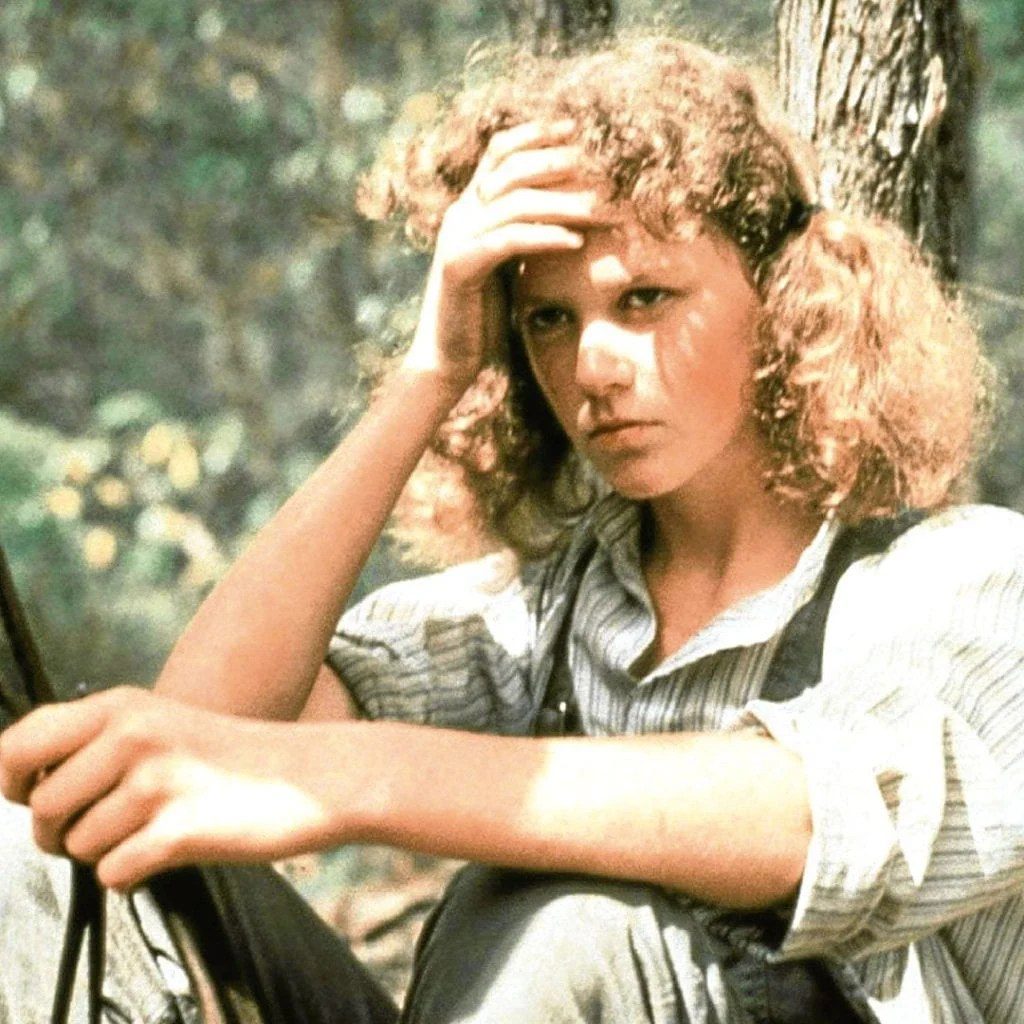 Whether it's her hair color, her looks, or the kind of roles she gets, Nicole Kidman has jetted herself lightyears forward, from smaller Australian productions to such spectacles as Moulin Rouge!. Decades after her Oscar win as Virginia Woolf in The Hours, she's still churning out incredible performance after incredible performance.
Robert Downey Jr.: Pound
His father had him star in films around the time Downey Jr. was still undergoing potty training. Some redemptive years after his father's 1970 film Pound, he still has audience members appalled at his nonchalant egocentrism on screen, whether it be in Sherlock Holmes, Iron Man, or Tropic Thunder.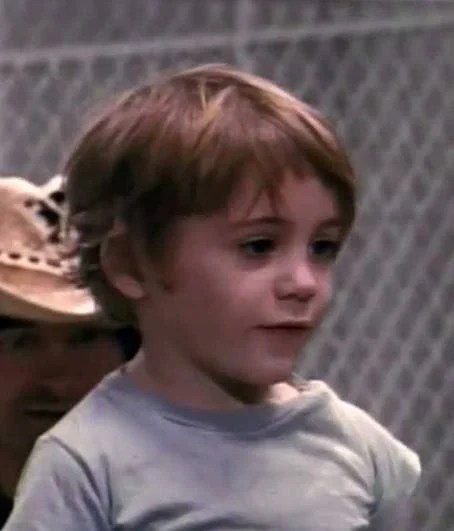 Robert Downey Jr. always manages to make brutal candidness look cool. And if you were any of those characters, having to be succinct and correct is justified. His is the only way to win a war against bullies, criminal masterminds, and Communists.
Jennifer Lopez: My Little Girl
She amazed us in Selena, but even before that, Jennifer Lopez was only 16 years old when she played Myra on My Little Girl. It was a small role but she was into a lot of things before her career jump started. She admitted to having been a back-up dancer before employing other back-up dancers for her concerts. It sure helps to be multi-talented!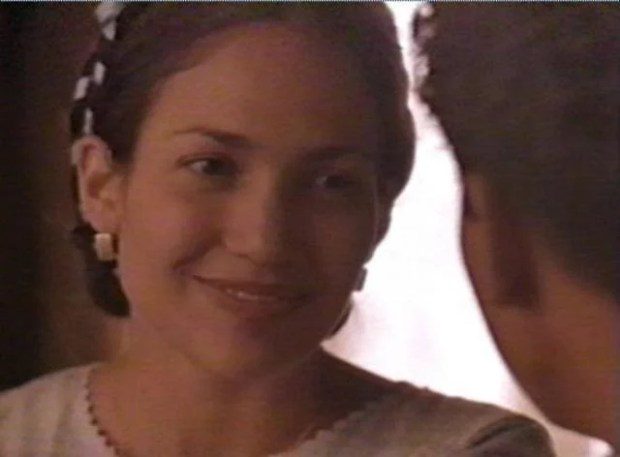 And that skill set has been employed effectively in her latest movie, Hustlers, where a group of exotic dancers con their customers and try to get away with it. Make no mistake about who's in control. Even when performing, these characters have men where they want them to be.
Anthony Hopkins: The Lion in Winter
In his first full-length film, Welsh actor Anthony Hopkins stars as a king-in-the-making in 1968's The Lion in Winter. King Henry II of England deliberates on the rightful successor to the throne. He prefers one son, whereas his wife (played by Katharine Hepburn, who won an Oscar for the role) wants Hopkins' character. It's a knockout performance among some of the giants of the acting world.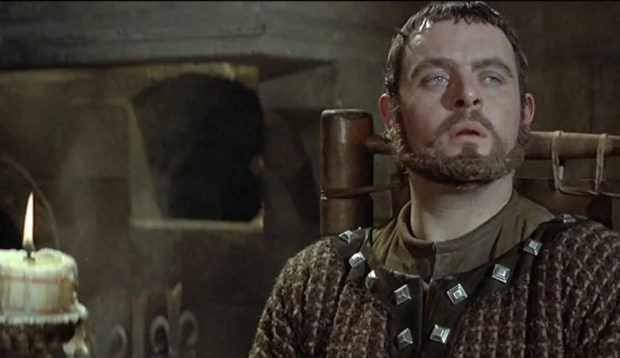 Over fifty years after, Hopkins continues to beguile, charm, captivate and intrigue people as he dons on several costume designs, prosthetics, and recently, papal robes. We would have never thought we'd be so interested in what goes on in The Vatican.
Julia Roberts: Firehouse
Blink and you'll miss her. You know it's that molecular of a role to have watched Firehouse without identifying where Julia Roberts was. And let's just say a Pretty Woman like her is hard to miss! This uncredited role came just a few years before she gained popularity thanks to Mystic Pizza.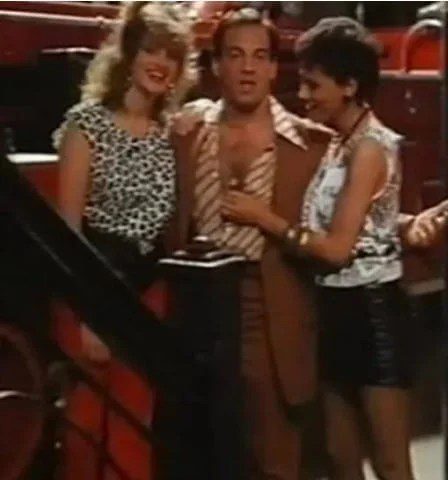 Slim, lithe, vivacious and having unruly hair, she was only 23 when she was cast alongside 41-year-old Richard Gere in Pretty Woman. Several decades and an Oscar later, in 2018's Ben is Back she plays a hopeful mother whose son has come back from rehab. But it seems like she's living in denial — and that strain is showing.
Brad Pitt: The Dark Side of the Sun
Though technically not his first film role, this particular movie is a rarity you might have trouble finding. Filmed in 1988 when he was barely 25, The Dark Side of the Sun is about a man who goes to Yugoslavia looking for a cure to his skin condition. It went straight to video and wasn't released for nearly a decade.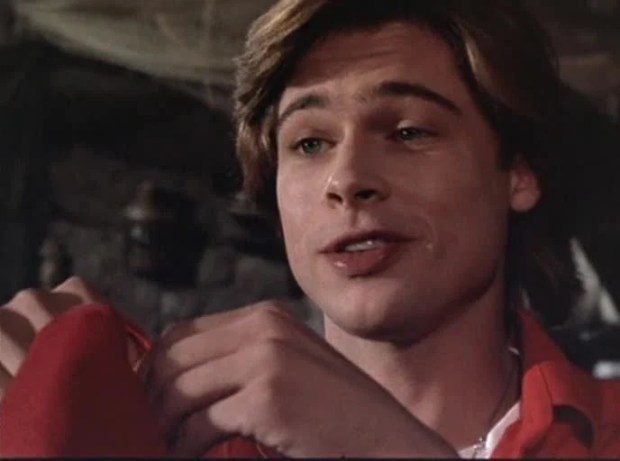 Somehow, despite appearances on TV's Dallas and a few roles as an uncredited extra, his looks went overlooked until Thelma & Louise, and the rest is history. Don't let his incredible bone structure deceive you, he's earned his place in Hollywood royalty (not to mention an Oscar) for his acting skills; that manly appeal is just a bonus!
Johnny Depp: A Nightmare On Elm Street
You wouldn't have thought it was Depp's first time on screen while watching this iconic '80s slasher movie. But you would likely conclude that he was a bad boyfriend. His girlfriend's character, Nancy, comes up with ideas to keep them alive and unscathed from Freddy Krueger. And even if Depp's character is sometimes a jerk, you hope he'll live.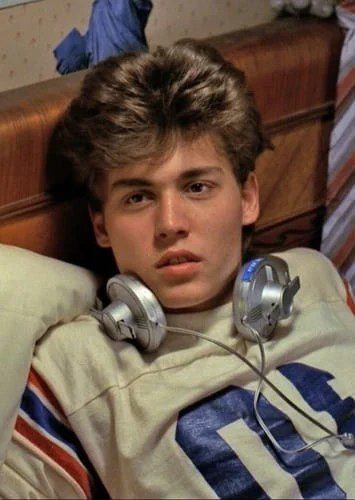 Hollywood's favorite would-be rock star took 1990s box offices by storm in such films as Cry-Baby, Edward Scissorhands, and What's Eating Gilbert Grape. All this, before landing the role that will be talked about for generations to come, as Captain Jack Sparrow in the Pirates of the Caribbean franchise. His roles of late have become increasingly darker and more political.
Kerry Washington: Our Song
At age 23, in Our Song, Kerry Washington shares the screen with three other actresses as they recount the story of three high school girls over summer in Brooklyn. More than a decade later, this formidable actress would become iconic for counseling and falling for the President on the series Scandal.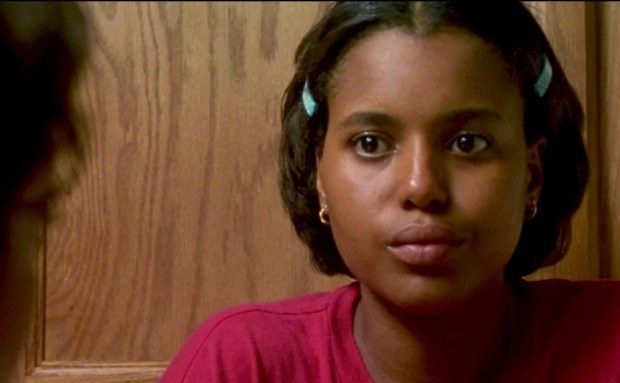 Washington has recently starred in 2019's American Son, about an estranged couple who reunite to find their missing son in a racially-charged, gripping film. Meanwhile, in 2020's The Prom, she explores her goofy side in this Netflix musical alongside heavyweights like Meryl Streep and Nicole Kidman. She's proving her versatility is unstoppable.
Leonardo DiCaprio: Critters 3
When he was a young adolescent, Leonardo DiCaprio battled furry alien creatures in Critters 3, and thankfully, this straight-to-video flop didn't sink his ship. You'd think that his performance in What's Eating Gilbert Grape would have won him a Academy Award, but it eluded him again and again until 2015's The Revenant.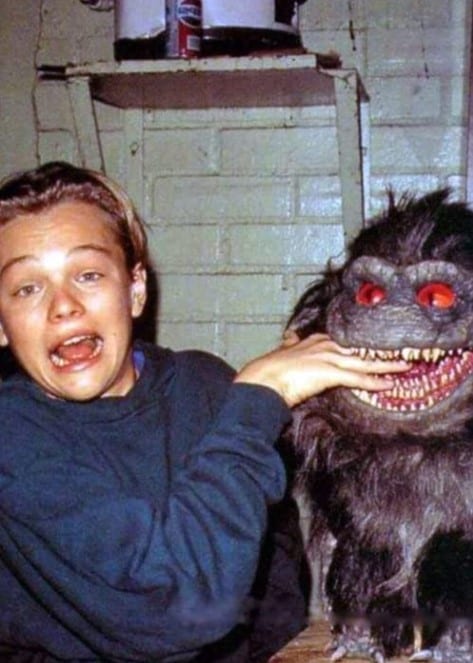 There were a lot of other movies he ought to have won that award for, such as Blood Diamond, but we're more than elated for him to have it at last. Most recently, he took us on a deep look at the scarred psyche of a 1960s screen star in Quentin Tarantino's Once Upon a Time in Hollywood.
Jamie Lee Curtis: Halloween
Jamie Lee Curtis' first role, as well as her most recent role, are thrillers in nature. Has she gone full circle after exploring different film genres? Her first movie, Halloween, established her as a horror film "scream queen" for the ages. It must be genetic; her mother, Janet Leigh, had shrieked her way into legend in Hitchcock's Psycho.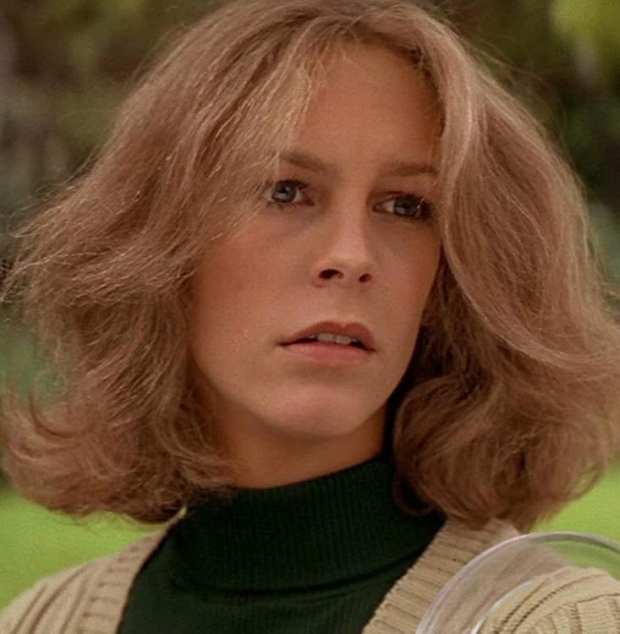 In 2019's Knives Out, she's a murder suspect along with her character's other siblings, amidst the backdrop of the rights to the multi-million fortune of author Harlan Thrombey. True to her roots, she's still pumping out Halloween sequels, and we wonder how her vocal cords can still take all that screaming!
Ryan Gosling: Frankenstein and Me
Ryan Gosling basically grew up on screen. Maybe you saw him as a kid on The Mickey Mouse Club alongside future stars Britney Spears, Christina Aguilera, and Justin Timberlake. Of course, we are more familiar with his heart-stealing and heartbreaking performance as the stubborn scraggly bearded, realist in The Notebook.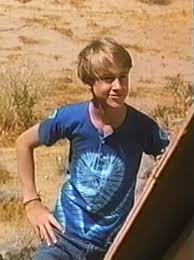 Recently, after decades spanning the genres of sports, indie, musicals, and a hefty number of Saturday Night Live appearances, Gosling stars as the first man on the moon in the biographical sci-fi drama First Man, released in 2018. It's an intense movie that showcases astronaut Neil Armstrong as a family man and his accomplishments along the way.
Jonah Hill: I Heart Huckabees
Before the wild, gross, hysterical teen comedy Superbad, Jonah Hill built his way into the scene, starting with bit parts, and gradually getting bigger and bigger roles thanks to his work with Judd Apatow. He got his first film role in I Heart Huckabees thanks to having made friends with Dustin Hoffman's kids.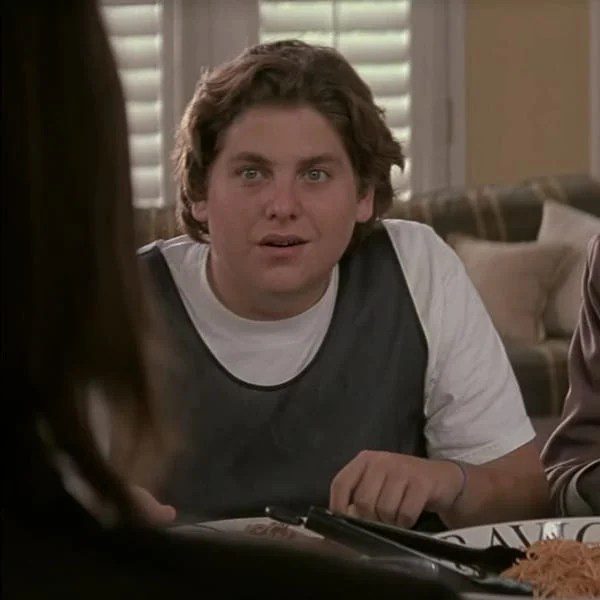 He's slimmed down and has branched out of the comedy genre, but his screen presence remains as captivating as ever, most recently returning to what he does best in the 2019 comedy The Beach Bum. He's been bridging into directing, and you can be sure that as far as he's concerned, Jonah Hill is just getting started.
Brie Larson: 13 Going on 30
Guess we were fixated on Jennifer Garner that we didn't notice the bully played by Brie Larson in 13 Going on 30. Before that, she'd had several television roles, along with some extra work on the big screen and a Disney Channel film, but this was her first role in a major film.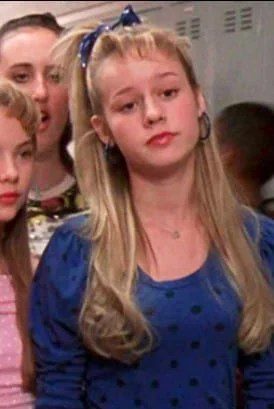 Nearly two decades after, she won an Academy Award for her performance in The Room. After a storied walk through the Marvel universe, her latest film, Just Mercy, is a legal drama based on the bestselling memoir written by Bryan Stevenson. She stars alongside Michael B. Jordan and Jamie Foxx.
Chris Evans: The Newcomers
Even in his youth, Chris Evans was a hottie. After his first movie, the educational film Biodiversity: Wild About Life, he appears in the small-town Kate Bosworth film The Newcomers, and already, you could tell he stands out from the crowd.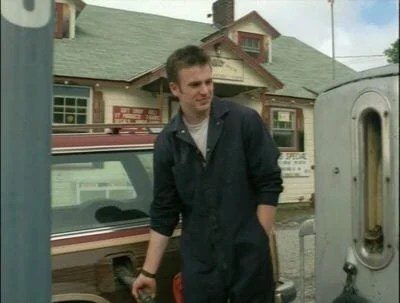 The very next year, he was ready to show off his physique in Not Another Teen Movie, and the stage was set for his transition into the Marvel Universe. In 2019's Knives Out, he plays the headstrong grandson to the family patriarch — and that's not his only open lane right now, as he's also transitioning into Broadway.
Jason Momoa: Johnson Family Vacation
This Hawaiian native first landed roles in TV movies Baywatch: Hawaiian Wedding and Tempted in 2003. Just a few years prior, he had been discovered, and appeared on the show Baywatch: Hawaii, all while modeling and working in a surf shop. His first big screen role came one year later in Johnson Family Vacation.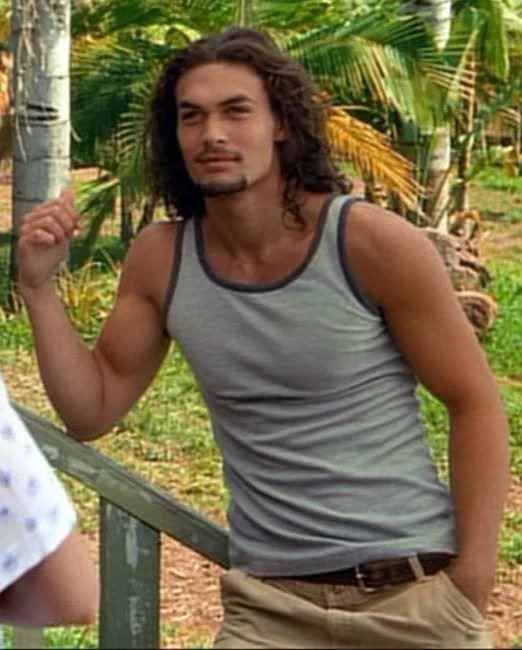 Fast-forward into the future, and he has scored a role in the DC franchise as everyone's favorite amphibious superhero, Aquaman. His scarred eyebrow, the result of being attacked with a broken beer glass, has added to his unique look, which helped him seamlessly transition into the role of warlord Khal Drogo on Game of Thrones.
Robert De Niro: Greetings
There's a feeling of "uncertainty" to the young Robert De Niro that perfectly encapsulates his up-and-coming characters. Before his work with Scorsese and Coppola that would make him one of the acting legends of the 20th century, he was in smaller, even shocking, satirical films by Brian De Palma.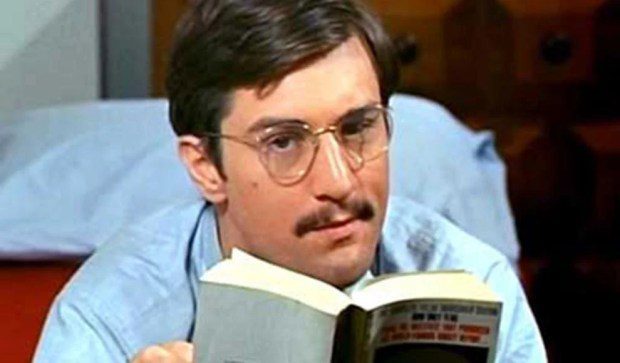 In later roles, what had read as uncertainty had been replaced by an air of defiance; try watching Meet The Parents, The Good Shepherd, and Goodfellas. His latest role in the magnum opus The Irishman features him as a loyal servant to an Italian mob, and he's in full mastery of his role.
Will Smith: Where the Day Takes You
The Fresh Prince of Bel-Air was already in full swing by the time that Will Smith decided he was ready to simultaneously transition into work on the big screen in the film Where the Day Takes You. Alongside his rap career, at just 24, he was already achieving what some of us dream a whole lifetime of doing.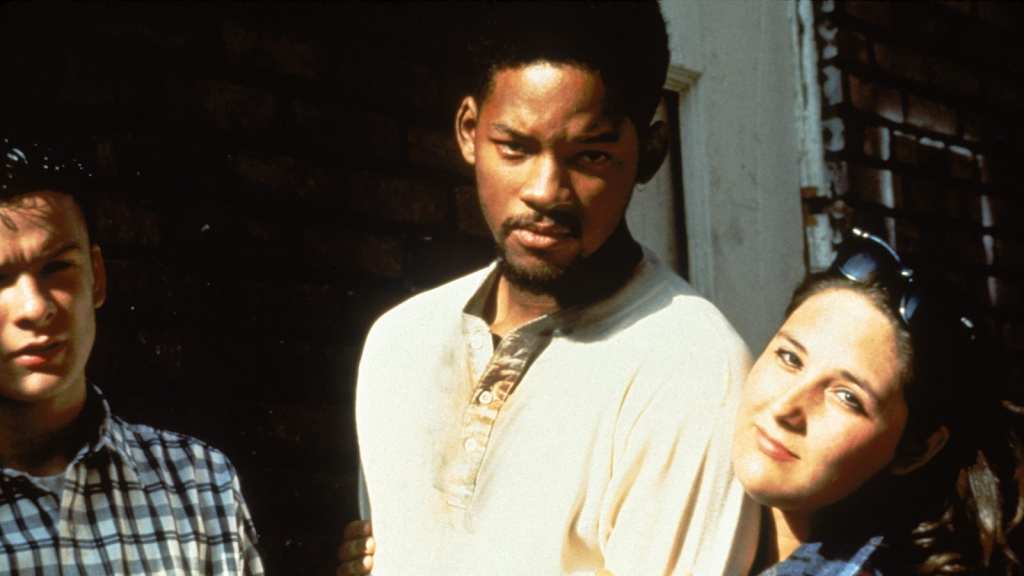 Will's first big-screen acting gig wasn't pumped up with ammo, adrenaline and enforcing the law, playing a runaway in this crime drama. With decades of laughs, tearjerkers, and moments of ingenious inspiration under his belt, we're thrilled he's teamed up with Martin Lawrence again for a Bad Boys blow-out.
Tom Cruise: Endless Love
This ambitious actor was diagnosed with dyslexia as a kid. He had been frustrated with it as he was functionally illiterate throughout high school. This did not deter him from acting. In order to memorize the script, he would have someone read it and memorize it all just by listening.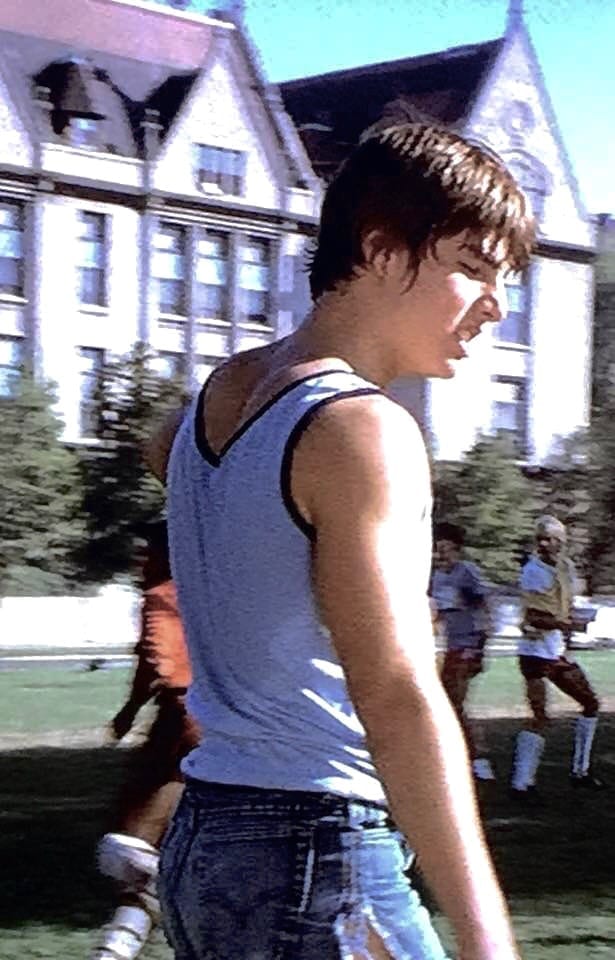 And he has come a long way from being Billy, a friend of the main character in Endless Love, to the epitome of on-screen action in Top Gun. With incredibly diverse performances, and a penchant for running and doing his own stunts, Tom Cruise has cemented his place as one of the foremost actors in Hollywood.
Harrison Ford: A Time for Killing
The story of Harrison Ford getting to meet George Lucas by chance, while working as a carpenter, is the stuff of Tinseltown legend. But he had some acting work under his belt by then. His first credited film role was in this 1967 Western about growing tensions between Union soldiers after the Civil War.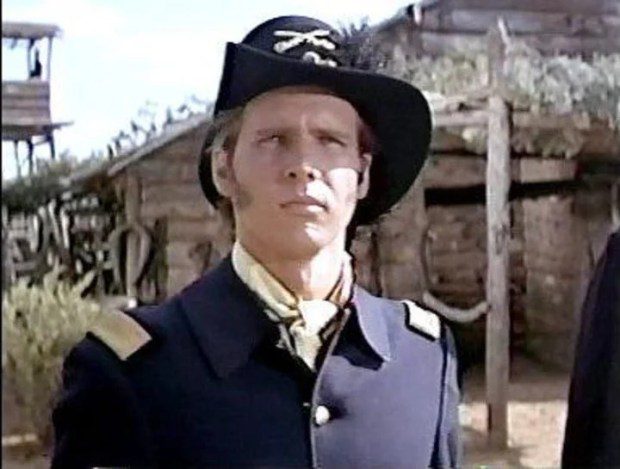 While his screen time is limited, a decade later, he'd ensure an entire career under the spotlight thanks to his role as the swashbuckling, dashing Han Solo in Star Wars. Recently, he appeared on screen in the newest installments of the space opera, and will return yet again in another Indiana Jones sequel.
Natalie Portman: Léon: The Professional
Despite one of its protagonists being a hitman, you would catch yourself looking tenderly at 13-year-old Natalie Portman as her character tells the criminal Léon that she's in love with him. She feels it from the pits of her stomach. And it's possible that her character does, because of the lack of security in the flat she grew up in.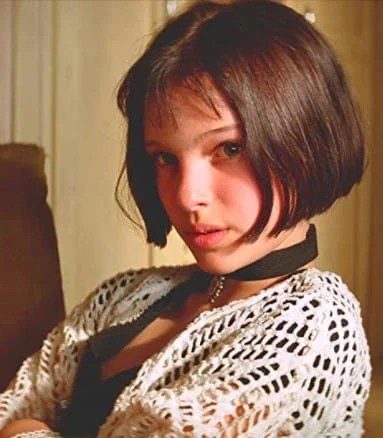 Since then, she's proven herself to be a force to be reckoned with, whether in the Star Wars prequels, her Oscar-winning performance in Black Swan, or her gritty performance in V for Vendetta, shaved head and all. In 2019, she starred in Lucy in the Sky, about one of the bizarrest true stories behind American astronauts.
Dwayne "The Rock" Johnson: The Mummy Returns
We had already known Dwayne "The Rock Johnson" as a professional wrestler before he hit the big screens in his first acting gig as the Scorpion King in the 2001 action/horror sequel The Mummy Returns. Though the film hasn't stood the test of time, he's forged ahead with far greater screen performances.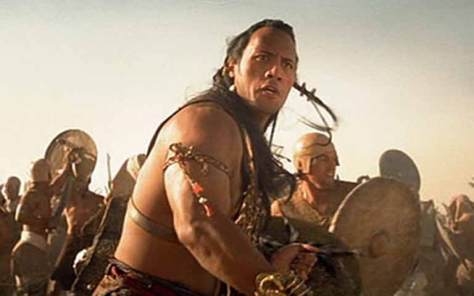 Recently, fans have been treated to another side of The Rock: his funny bone. He's currently filming the comedy thriller Red Notice. An art thief continuously eludes Interpol, and Johnson plays the cat in this mouse chase. We hope he succeeds in bringing Ryan Reynolds into custody!
Meryl Streep: Julia
Can you believe there was a first feature film for Meryl Streep? It's as though she was born acting in massive, complicated, accented roles. But she had rightfully acceded to that because of her career in Broadway, where she debuted in 1975. Two years later, she starred in Julia, a film about Germany leading up to World War II.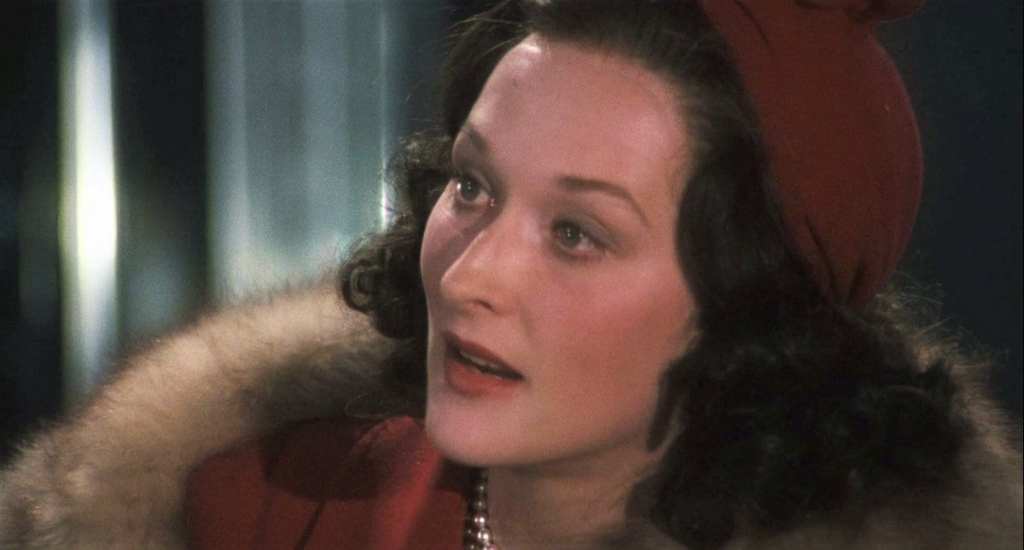 In the most recent iteration of Little Women, this powerhouse stars as Aunt March. As one of the greatest actresses in modern history with some of the most Oscars ever won by one person, she could quit whenever she likes and be remember as a legend — but she doesn't seem to want to, and nor do we!
Daniel Radcliffe: The Tailor of Panama
It's hard to break away from an image people have associated you with. Take for example, Daniel Radcliffe. Could you ever possibly imagine him without Harry Potter, or vice versa? In his first film, you would have hardly noticed him. We were more fascinated with Pierce Brosnan and Jamie Lee Curtis. Why focus on a 12-year-old kid?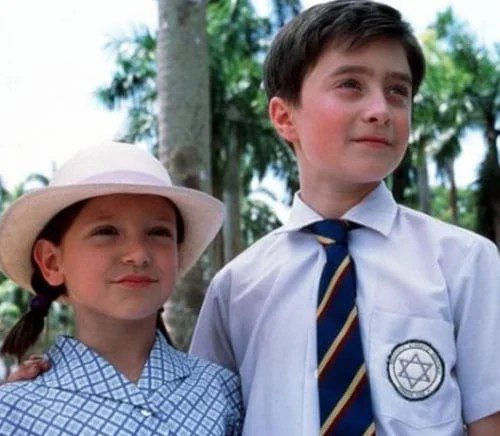 Since Harry Potter, he's diligently worked on both the stage and the screen. Most recently, he starred in Escape from Pretoria, another one of his thrillers, based on a true story about political prisoners in 1970s South Africa and their breakout from prison.
Emma Thompson: The Tall Guy
Emma Thompson's parents had both been heavily involved in the acting world, and that's probably where she got her chops. Her skills are honed by nature and nurturance. By the time she landed her first two screen roles in 1989, she already had a BAFTA for her work in television.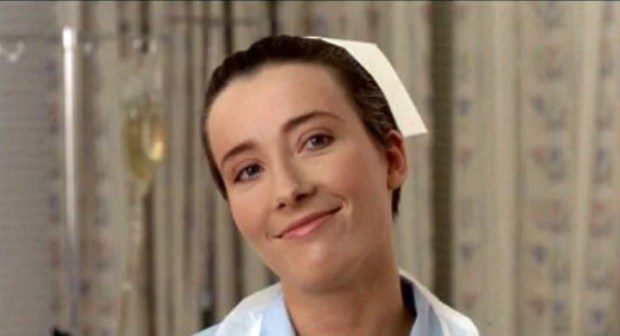 It's a film worth revisiting; who wouldn't want to see Emma Thompson as a London nurse who falls in love with an actor played by Jeff Goldblum? Sounds adorable! Many accolades later, these days, this most esteemed of English actresses is back to rom-coms, playing an overly-concerned mother to Emilia Clarke in 2019's Last Christmas.
Matthew McConaughey: Dazed and Confused
Matthew McConaughey earned his breakout role by saying an unscripted liner: "Alright, alright, alright". Writer/producer/director Richard Linklater initially didn't want to cast Matthew because he was too good-looking. Seems like being attractive can be a disadvantage on screen. But Matthew earned his respect with his topnotch Texan one-liners.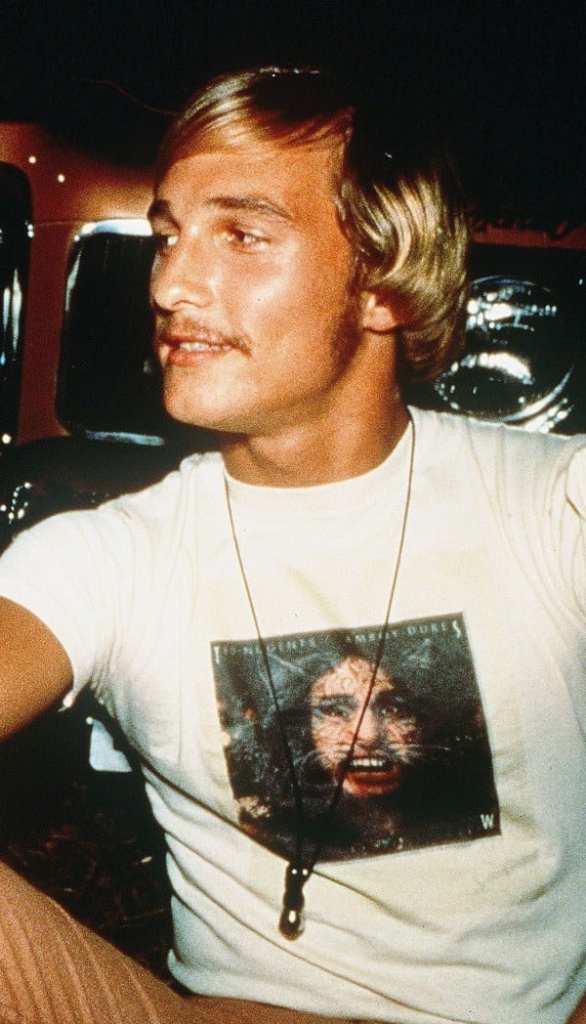 He isn't new to such antics. In The Wolf of Wall Street he hums a tune and thumps his chest. It's actually from a ritual that he does in order to relax himself just before filming starts. His co-star Leonardo DiCaprio suggested it be included in the final cut, and it was. You can catch him in 2019's Guy Ritchie crime kingpin film, The Gentlemen.
Cate Blanchett: Parklands
Cate Blanchett's first film was a short Australian drama about a woman revisiting her hometown after her father's passing. She discovers more about him while she interviews other people and reads his diaries, learning that while he's a policeman, he was actually involved in the drug trade.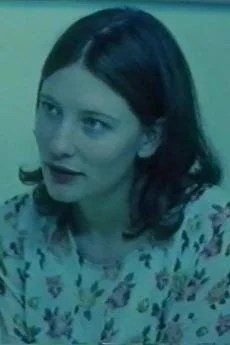 After having played Bob Dylan, the elven queen Galadriel, Katharine Hepburn, and the Soviet villain trying to foil Indiana Jones, where else can she possibly go from here? The answer is, Antarctica! That's right: in her latest film, Where'd You Go, Bernadette, she and her character's daughter go missing prior to a family trip "down south".
Morgan Freeman: Brubaker
Technically, Morgan Freeman's first credited film role was in 1971's Who Says I Can't Ride A Rainbow…but good luck finding it. From his first notable role in the prison drama Brubaker and onward, Morgan Freeman has proven the range of human emotion he can portray. It also helps that he has that deep, resonant voice.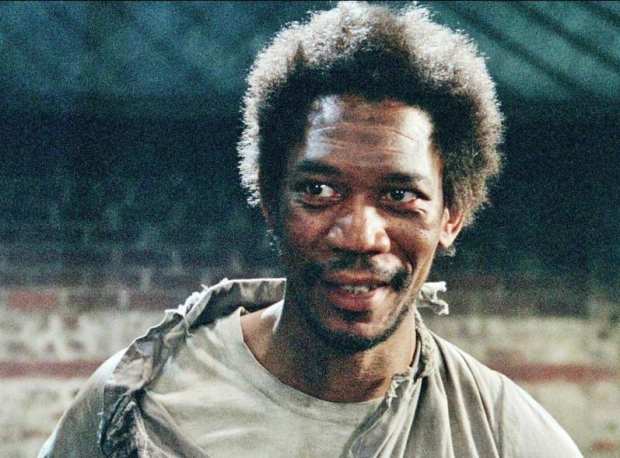 He's into his eighties, but that soothing, instantly recognizable voice isn't going anywhere any time soon. You can catch him in the upcoming The Comeback Trail. It's a comedy about making a Western film, and has Freeman alongside Robert De Niro. Now that's a pairing we're keen on seeing!
Chris Hemsworth: Star Trek
You'd think that he landed some indie film or low-cost budget like most stars, but Chris Hemsworth's film debut was in Star Trek. Guess it helps to have gained some popularity in the Australian soap series Home and Away. He's always playing roles where he protects the human race from some kind of disease, or an attack from baddies. Way to go, dude.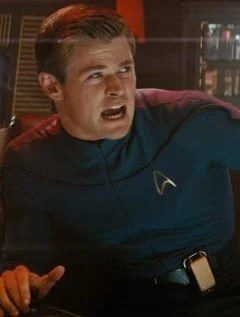 What's the first thing that comes to mind when you think of Chris Hemsworth (well, besides the word "handsome")? Surely you're thinking of his role as Thor, and you're in luck: there's more where that came from, on the way. What's more, he's also in the works for a new Mad Max film. Stay tuned!
Cameron Diaz: The Mask
This blonde typified the blonde-next-door when she modelled for several magazine covers. She played a jazz singer who makes Jim Carrey's heart thump in The Mask, and although she sang there, it was dubbed over by Susan Boyd. In fact, she had no prior acting experience, and took acting classes after having been cast.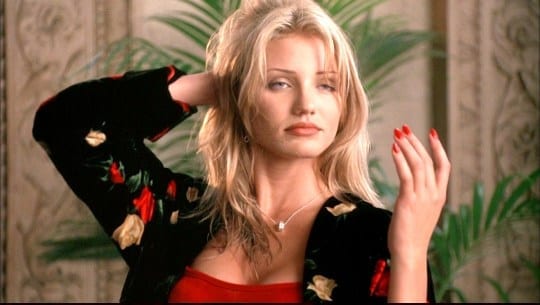 As funny as she is gorgeous, Cameron Diaz remains that actress who has never lost her touch with reality and remains decidedly down to earth. Lately, she has been focusing on her family life, and in 2018 confirmed that she would be retiring from acting. Let's hope for a comeback!
Jake Gyllenhaal: City Slickers
This Hollywood staple was just 10 years old when he landed a role in the Billy Crystal-led 1991 Western comedy, City Slickers. It didn't granted him much screen time but it was enough of a start. He laid low for much of the decade, only to resurface with a vengeance in October Sky, Donnie Darko, and Bubble Boy. His place in the sun was ensured.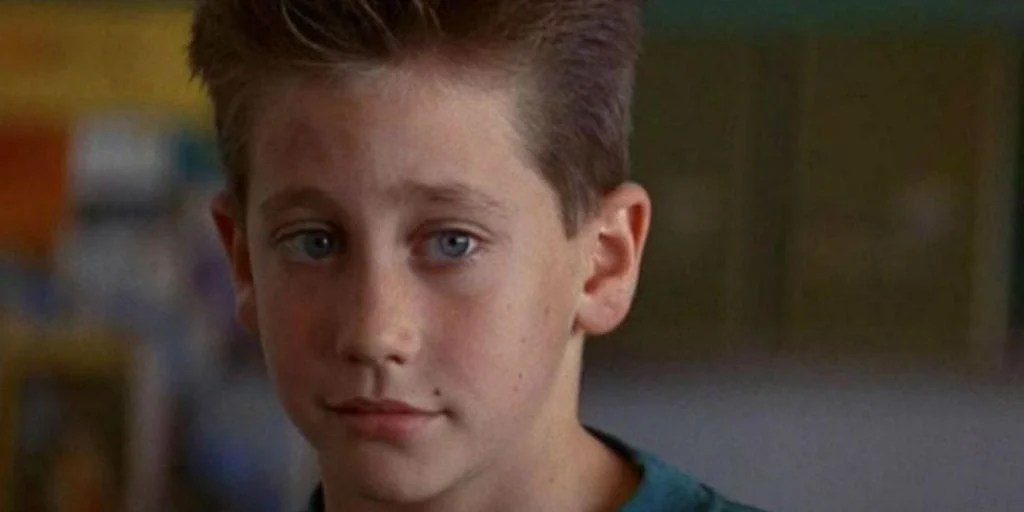 His latest role is as the villain Quentin Beck in the Spider-Man franchise. We can't imagine him as someone's nemesis given his past roles, but he pulls this off so effortlessly. He made us sob in Brokeback Mountain, but now, he's showing us he can be evil, too!
Colin Firth: Another Country
Colin Firth retorts to a character on screen by saying rather snottily: "I don't have to try. I am clever." That he is, especially when it comes to portraying the absolute heights that British culture has to offer. His film career all began with Another Country, a film bringing together the intersection of gay relationships, Marxism, and espionage. Interested?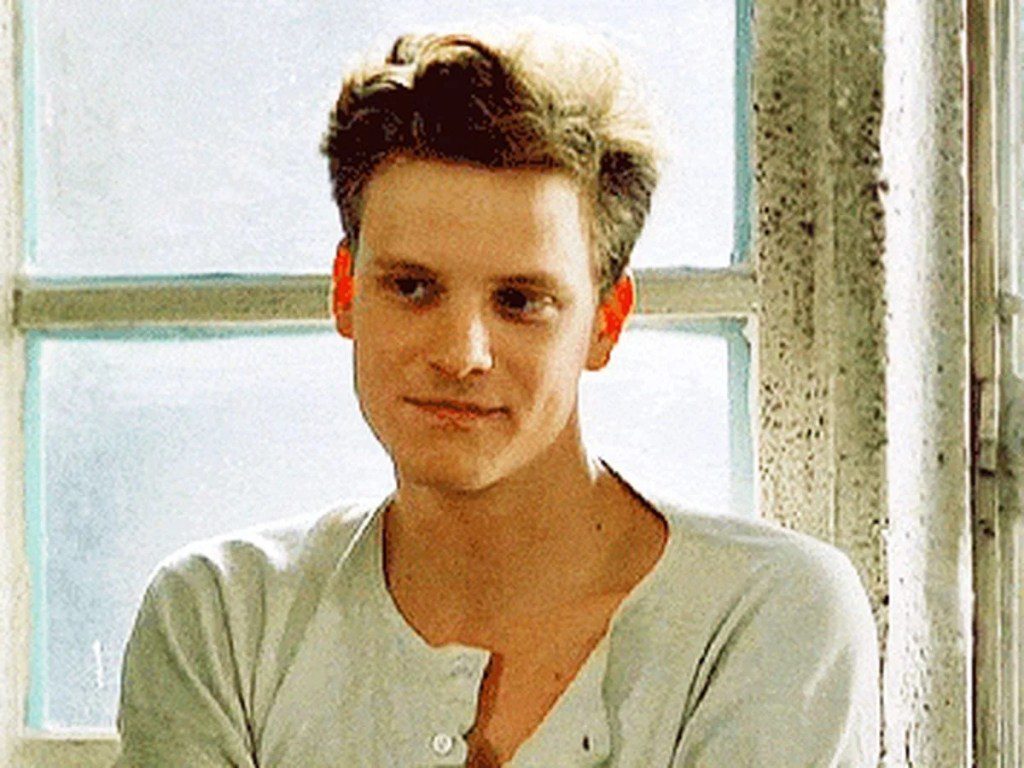 Since his Oscar-winning performance as the current Queen's father in The King's Speech, we wish there were more movies of Firth displaying such pomp. His latest movies, however, are more of intrigue and wonder. He recently played an orphan's eccentric uncle in a new version of The Secret Garden.
Zooey Deschanel: Mumford
She reminds us of old Hollywood's pin-up girls, with a girl-next-door charm. Zooey Deschanel made her film debut in Mumford, a full decade before she would land a career-defining role as she embodied the manic-pixie dream girl in (500) Days of Summer.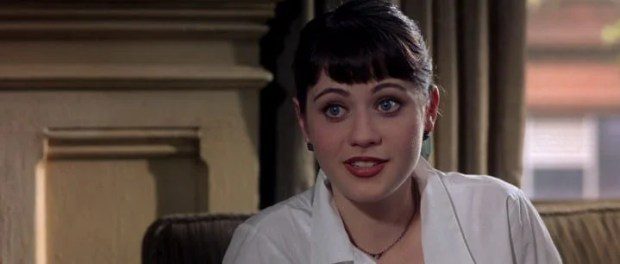 We daresay it wasn't her fault if Tom Hansen refused to listen when she said she was only in it for fun! She has successfully engaged audiences for seven seasons on Fox's The New Girl, where an offbeat young woman moves in with a group of guys, and comedy ensues.
Aaron Paul: Whatever It Takes
In an interview with Jay Leno, Aaron Paul nervously squirms as a footage of him on Beverly Hills 90210 was shown to the live audience. It was a cameo in a excitedly teenage-driven scene. But we wonder how he feels about his first big-screen role, alongside James Franco and Shane West.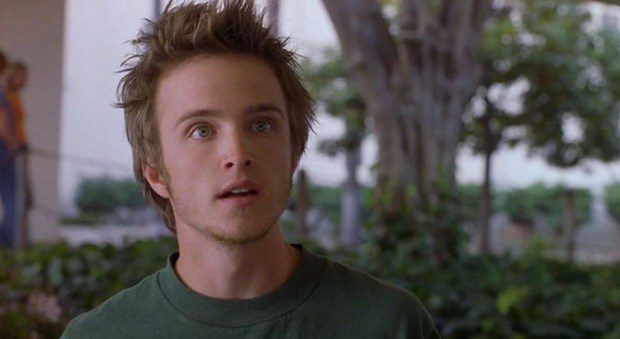 Goofy comedies and teen dramas seem pretty weird, considering you're likely used to seeing him cooking and dealing illicit substances with Bryan Cranston in Breaking Bad. In 2020, he starred as the leading role in Adam, the inspiring story of a quadriplegic.
Elijah Wood: Back to the Future Part II
In 1989, a very young Elijah Wood had two big things happen. First, he had a role in a Paula Abdul music video. Next, he nabbed a short on-screen role in the biggest of sequels, Back to the Future II, where he was only credited the "video game boy". Way to go for showing them!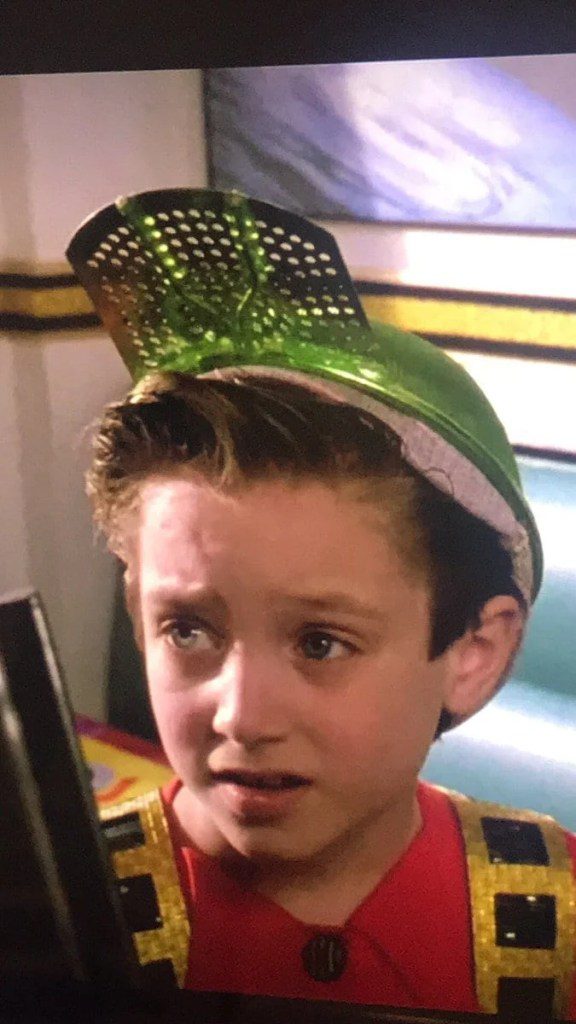 From life as a child film star, through Lord of the Rings and beyond, he's still kicking. His latest film is a thriller, where he plays an entitled man who shares a couple of weeks with his estranged dad in a remote cabin. During such time, he learns more about his and his father's shady past.
Emma Stone: Superbad
Emma Stone's debut was on VH1's reality show seeking a new Partridge Family. Her mum had told her that she looked a little like Susan Dey if she had her hair dyed. She did so and she eventually won. While the series didn't last, and she would have her film debut in the madcap comedy Superbad, her singing days weren't over.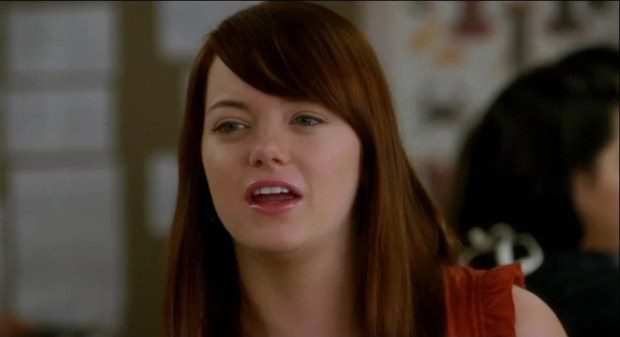 More than a decade later, Emma Stone's vocal strings had been plucked and strung while filming La La Land, and it was good enough to get her an Oscar for Best Actress before the age of 30. Recently, she joins a group of survivors who rely on their wits and weapons to survive Zombieland.
Reese Witherspoon: The Man in the Moon
Resse Witherspoon's first film, the last of great director Robert Mulligan, was about a young girl coming of age in 1950s Louisiana. She and her character's sister fall in love with the same boy. This drives them to a rift, but they are later reunited by a strange turn of events.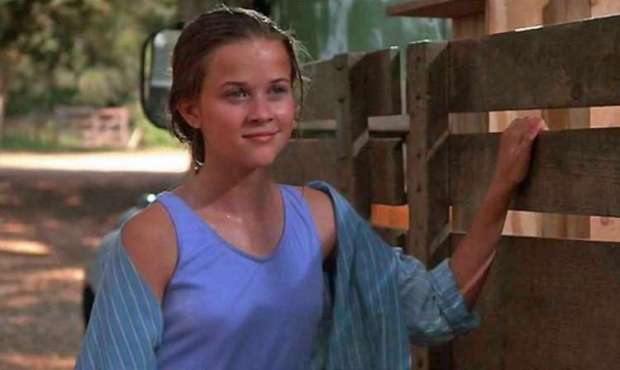 Since her legendary performances in such films as Legally Blonde and the Oscar-winning Walk The Line, Witherspoon has shifted her focus more to television series, such as Big Little Lies. Lately, she has returned to thriller and mystery genres such as The Dry.
Jack Gleeson: Batman Begins
Look closely in the 2002 Christian Bale dragon film Reign of Fire, and you'll see the most adorable little Jack Gleeson. But it wasn't until their next film together, Batman Begins, that Gleeson was given a film credit. This is one role that will send you scurrying for the pause and rewind buttons.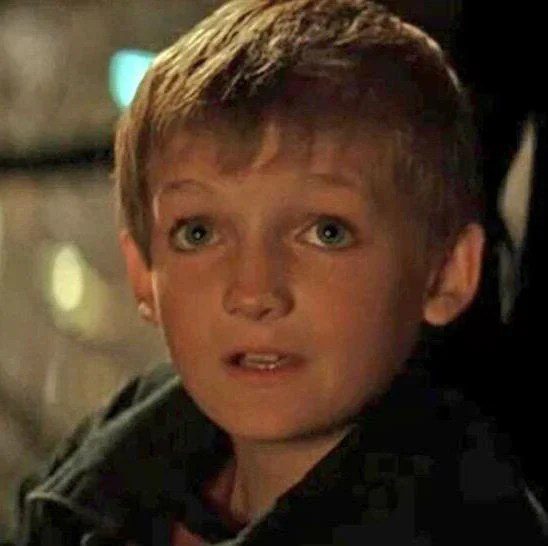 If only he had stayed that "Little Boy" that the film lists him as. But instead, he would grow up to star on Game of Thrones as Joffrey, the son of Cersei and Jaime Lannister, and one of the most evil, not to mention hated, young men in television history. His death on the show was late but well-received!
Joseph Gordon-Levitt: A River Runs Through It
This actor himself tweeted a pic of his brief yet first film role in the dog film Beethoven, but you can only see him from the side. So, we're going to fawn over how adorable he was in his next film, A River Runs Through It, which came out just months later in 1992. Remember, he was only 11!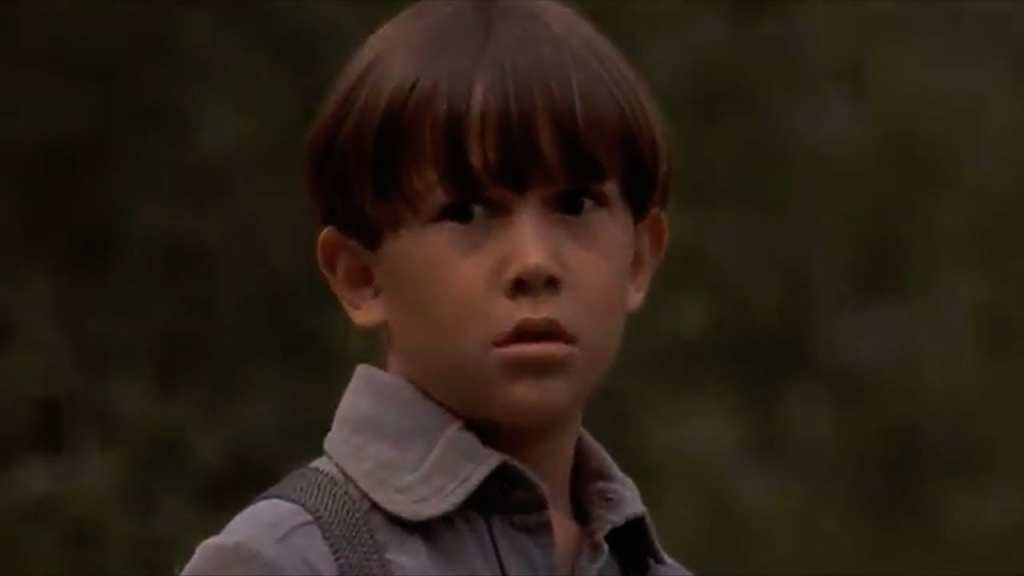 He was already quite accustomed to cameras, having acted on TV since age 7, including in Family Ties. Since then, his portfolio contains such diverse and demanding roles as Brick, Don Jon, and Inception. In one of his latest films, 2019's 7500, the airplane he's driving is hijacked and he negotiates with the terrorists, while ensuring the lives of his crew and the passengers.
Disclaimer: This article was first published on Daveswallet.com and is published here with approval.