From Missing Trophies To Impressive Records: 30 Fantastic World Cup Facts
By Arvyn B June 27, 2022
---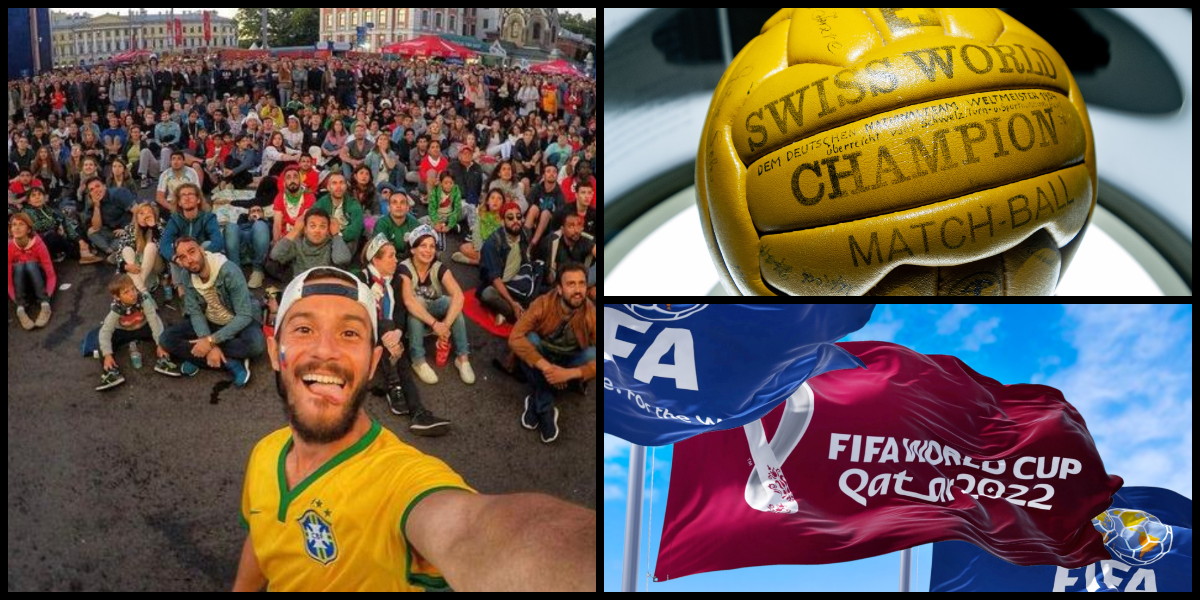 This article was originally published on
SportFoy
The World Cup is one of the planet's most talked about events. Almost everyone enjoys sitting back to watch the games, regardless of their thoughts on the sport. It's an excellent way to unite people across the globe and teach viewers some valuable life lessons.
This past World Cup was held in Qatar, and it was a beautiful event with a delightful result. It started in November 2022, which was a little later than usual. That's because of the host country's intense summer heat. While this is one interesting fact about this competition, it's only the first of many facts that we will show you in this list.
For instance, do you know how many times England has won the World Cup Champion title? And what about the most goals ever scored during the tournament? Or maybe you would like to know why Pickles, the dog, was so important to the World Cup in 1966.
Find out the answers to these questions and plenty more interesting facts below!
It's Coming Home
The World Cup is a huge event in England, and every year the supporters sing the song "It's Coming Home" in the hope they'll score a victory. Unfortunately, this only worked in 1966, which was the only time England won!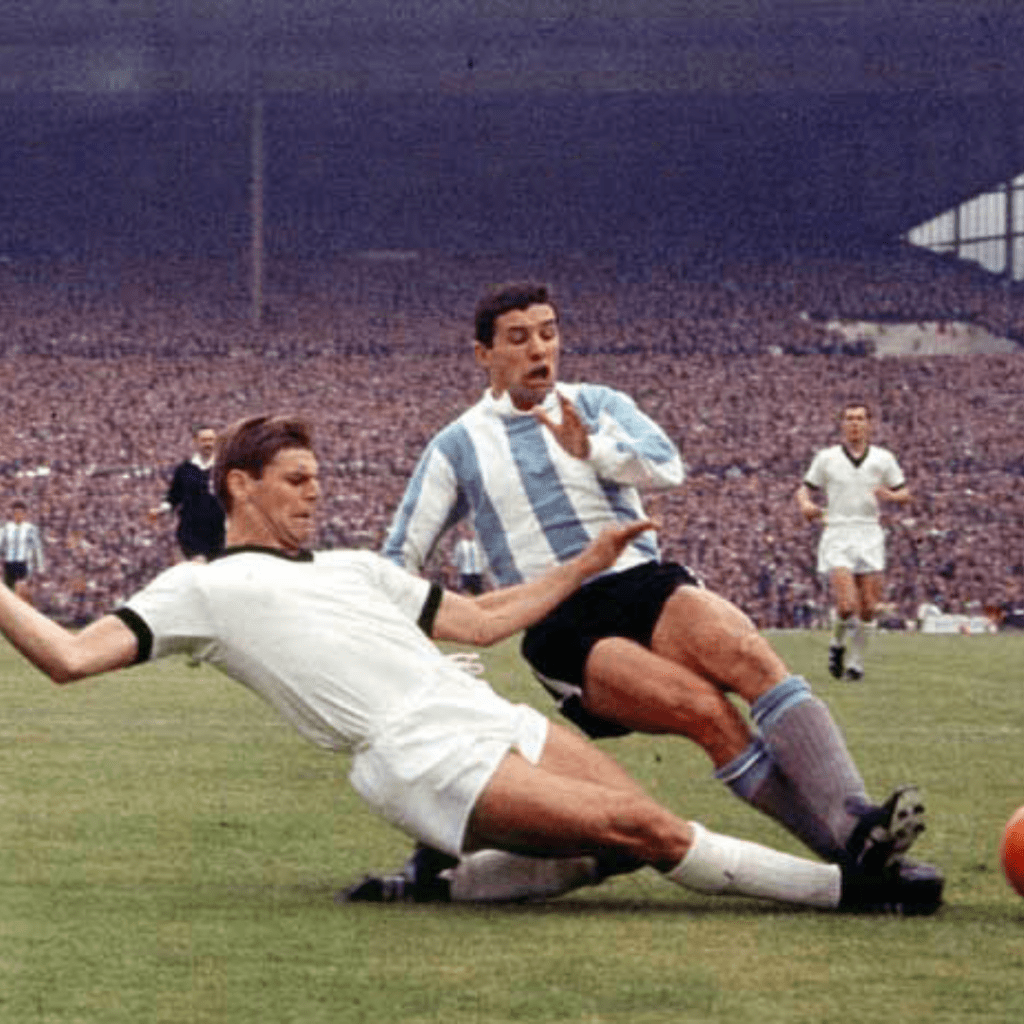 This victory also marks the only time the country hosted the World Cup, which could have something to do with the win. It was a tense match, with the final result of 4-2 happening in just the last few minutes.
The Oldest Player
To play in the World Cup, FIFA has a minimum age requirement of 16 years old, but there's no maximum age limit. The oldest player to play during the World Cup was Essam El Hadary, who played for the Egyptian team.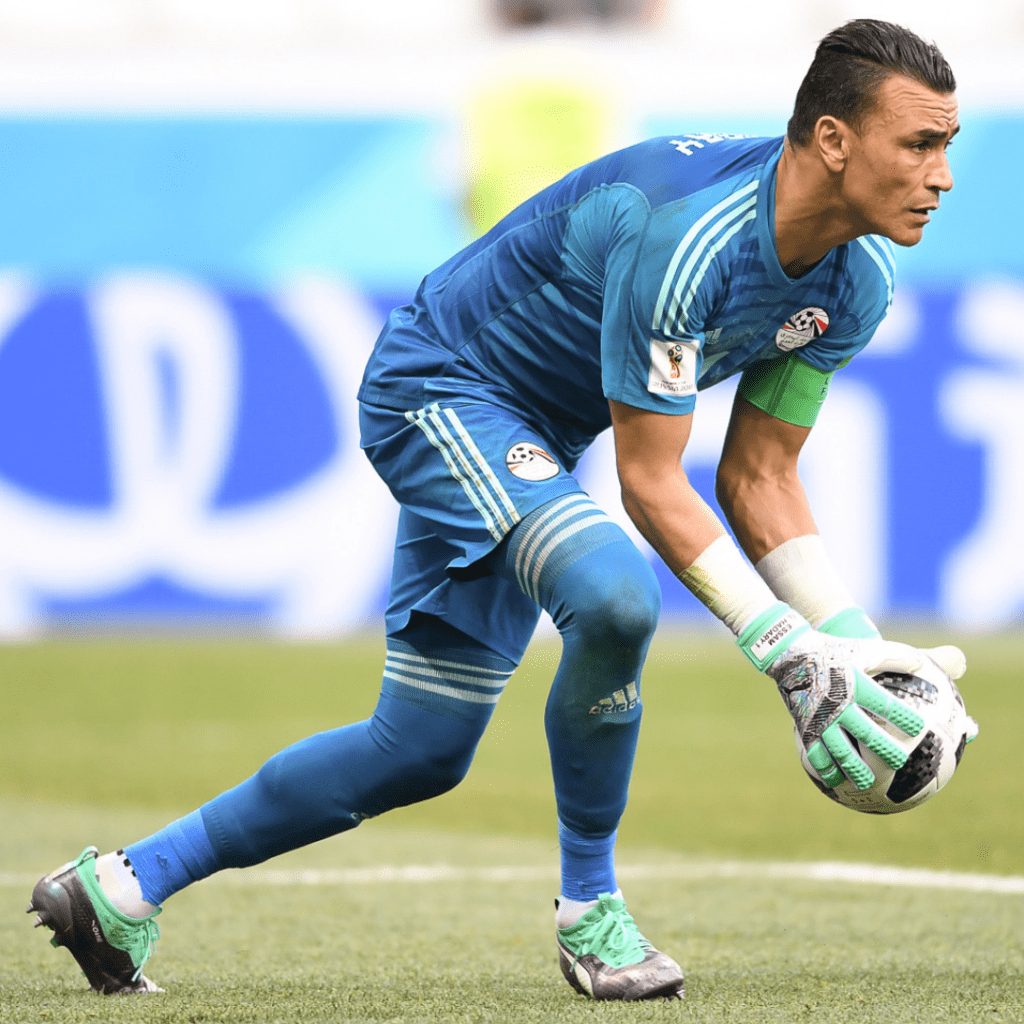 He was 45 when he supported his country at the 2018 World Cup in Russia. He also got the title of "oldest goalkeeper" when he managed to stop a penalty from the Saudi Arabian team. That's two awesome titles there!
Pickles the Dog
Someone stole the World Cup trophy only four months before kick-off for the 1966 World Cup. It was displayed at Westminster Central Hall as part of a public exhibition. Later, the thief sent a ransom demand to FIFA, approximately £300,00 in today's money.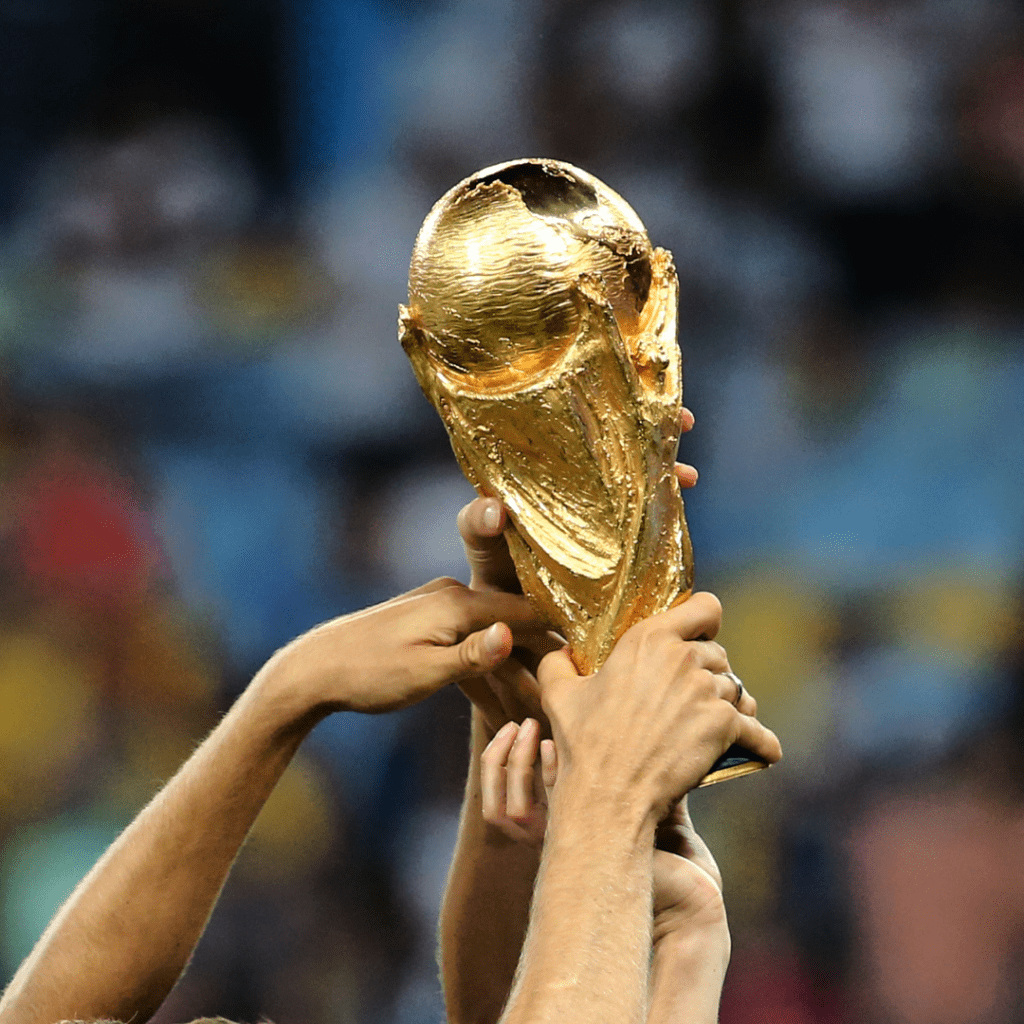 Just one week after it went missing, a man named David Corbett went for a walk with his dog, Pickles. Pickles stumbled upon a package underneath a bush, and Corbett opened it up. It was the trophy, returned after long last!
The Most Wins
Unsurprisingly, one of the hardest teams to beat is Brazil. This team holds the title of having the most wins during a single tournament, which they achieved in 2002. They won a total of 7 matches that year in the joint South Korea and Japan Cup.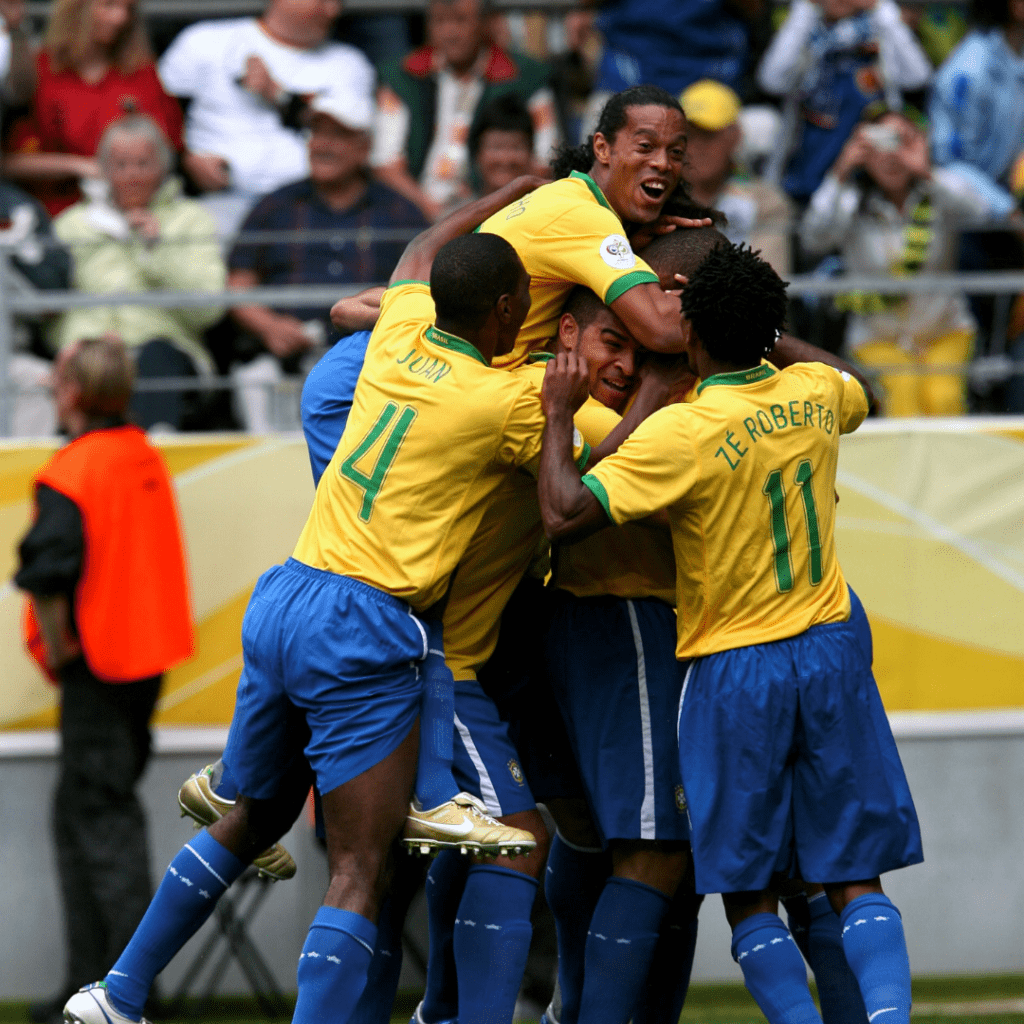 Essentially, that means that they won every match they played in the tournament, from the Group Games to the Final. Talk about luck — or rather, skill! This Final win also granted them their 5th World Cup win and made them the envy of football fans everywhere.
The Most Goals
However, a Russian football player named Oleg Salenko has an even more impressive title. During the 1994 World Cup match in the United States, Salenko scored 5 goals for his team. This gave him the title of the Golden Boot.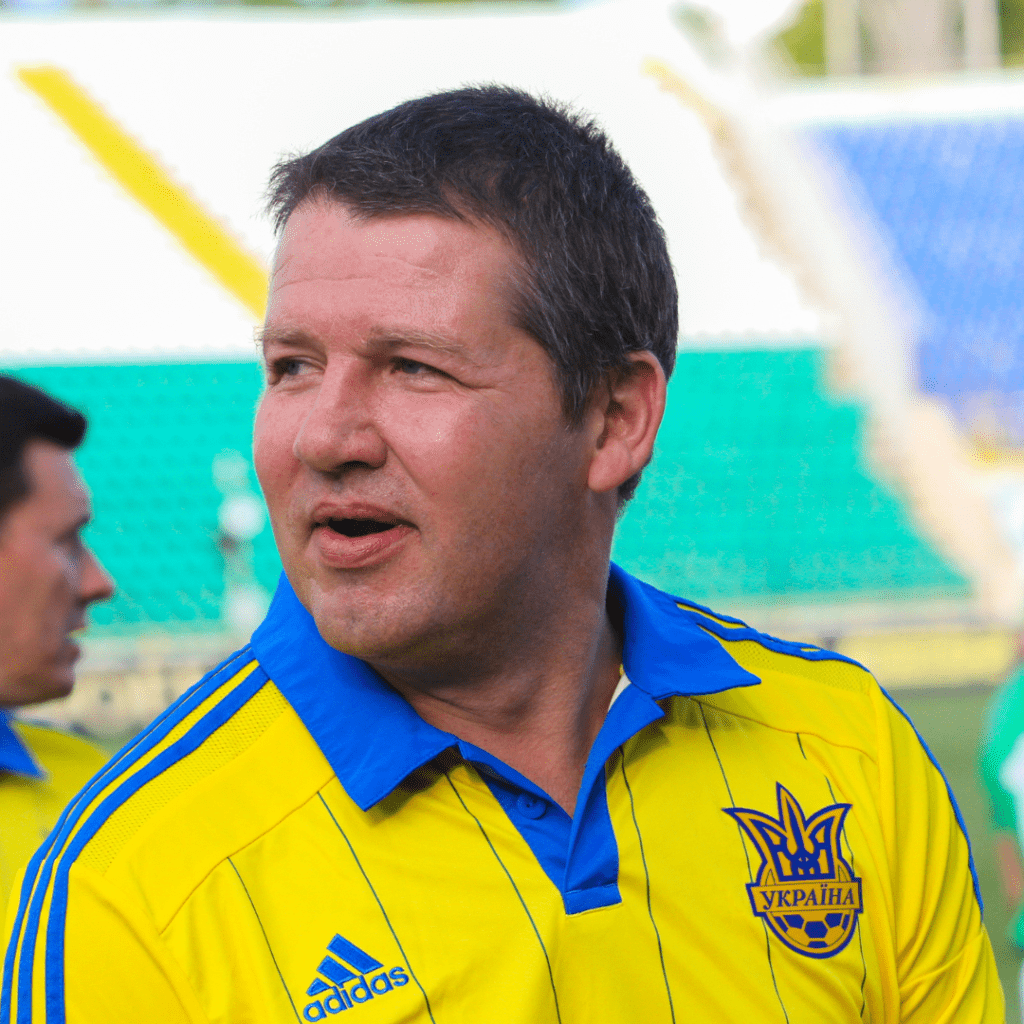 He got this award for scoring the most goals in one World Cup match. Sadly, Salenko had to retire from his football career for health reasons. The last time he played was in 2001 for a Polish football club. Still, no one can take that title from him!
The First Match
As most people already know, the World Cup occurs every four years. The first World Cup was held in 1930 and took place in Uruguay. They were chosen to hold the first match because they won the football match at the Summer Olympics in 1928.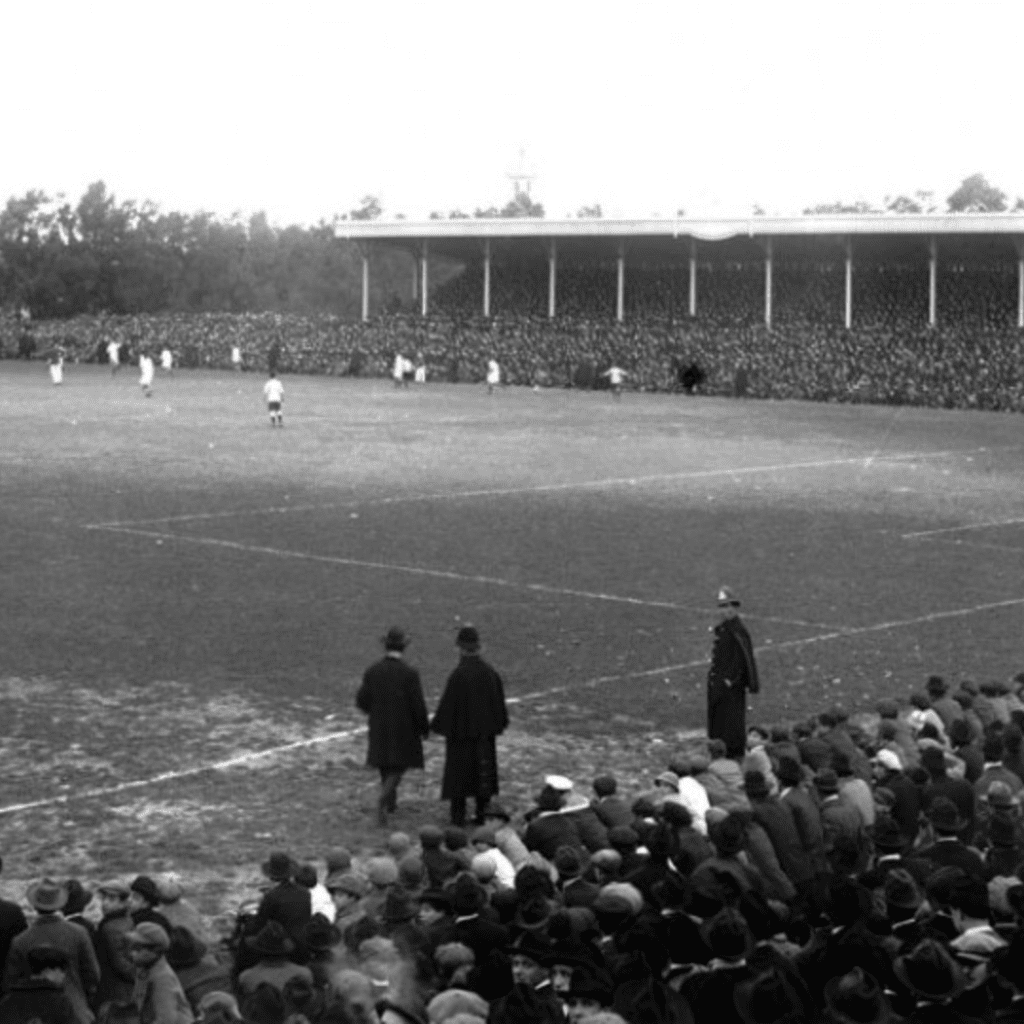 This was also the last time a football match was held at the Olympics Games, as it became its own competition instead. Uruguay also beat Argentina 4-2 in the finals and became the first winners of the FIFA World Cup.
Complicated Cancellation
Unfortunately, the World Cup has not been held every four years because of a few reasons. In 1939, World War Two broke out. This forced FIFA to cancel the then-upcoming World Cup in 1942, which saddened many eager football fans.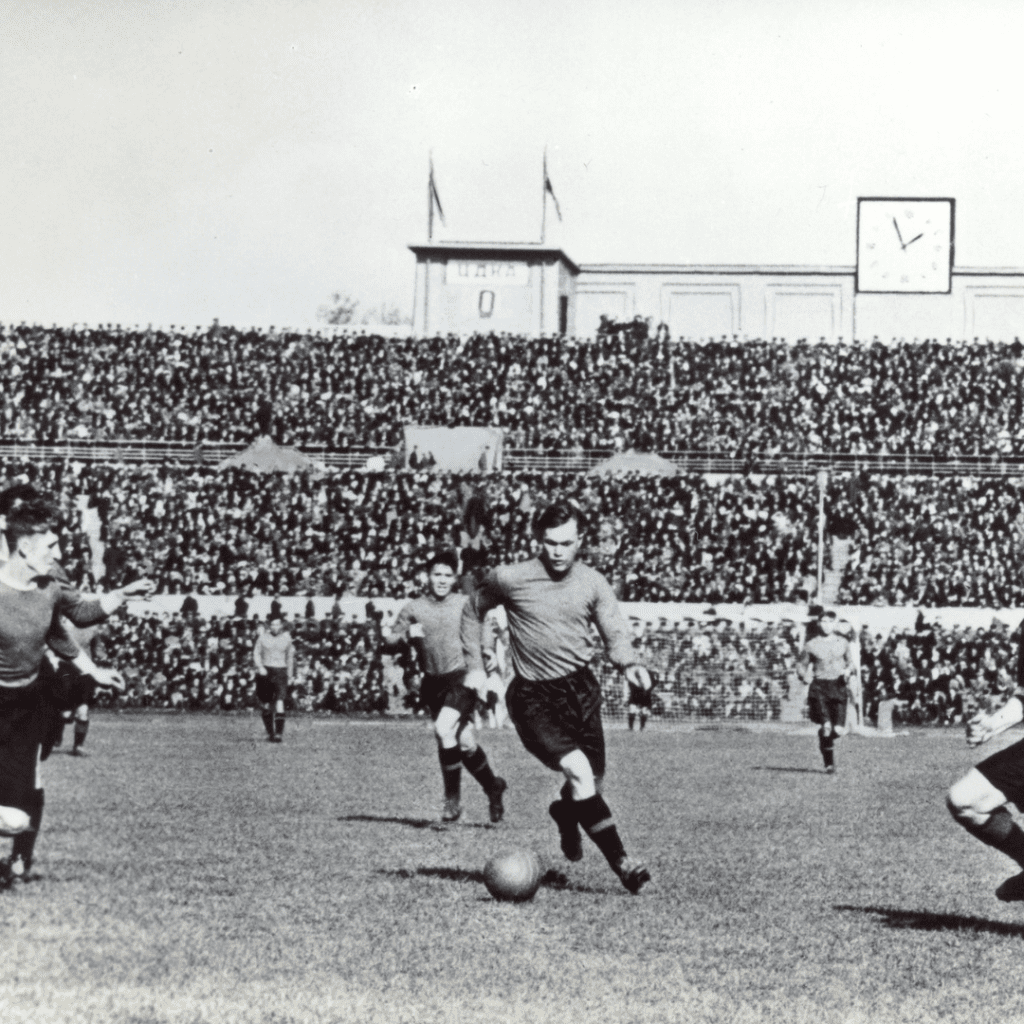 Again, the World Cup was canceled just a few years later. The 1946 World Cup had to be postponed because many countries in Europe were still rebuilding after the utter destruction of the War. In 1950, players could finally compete again.
What's in a Name?
Over the years, the World Cup Trophy's design has changed ever so slightly. However, you might not recognize the first one! The first trophy has the shape of an angel and is more "cup-like" than the one FIFA uses today.
It's called the Jules Rimet Trophy because of the FIFA President at the time, Jules Rimet. Rimet passed the vote in 1929 to allow the first World Cup to happen. The angel on the Cup is the ancient Greek goddess of victory, Nike.
Most Wins
It seems like Brazil is full of winning titles! Not only do they have the team with the most wins in one tournament, but they also have the most wins overall. In 2002, they won for the fifth time, granting them this title.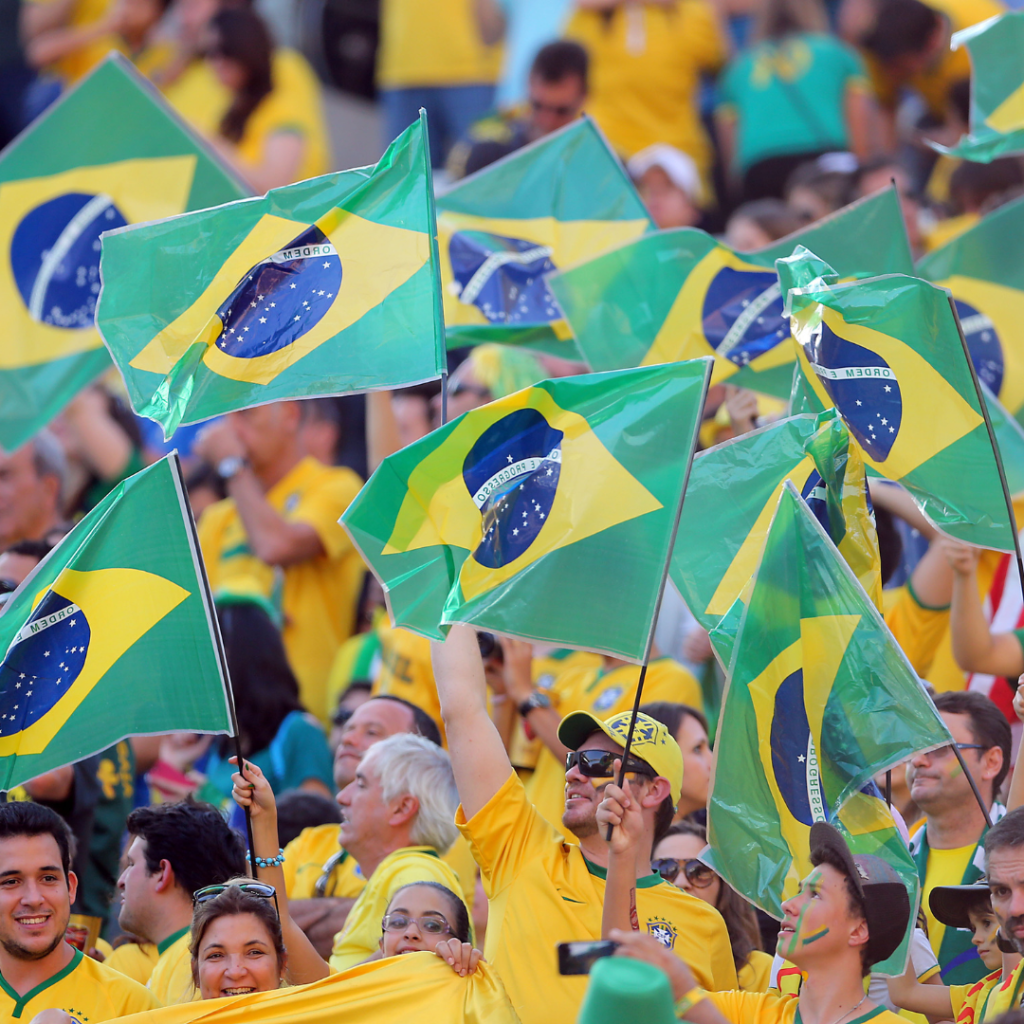 They also won in 1958, 1962, 1970, and 1994. And they came second in 1998, when France beat them. However, their luck is dwindling since they only got to the quarter-finals in 2018. Perhaps 2022 will be their year once again.
Second Place
Shortly behind Brazil with this title are Germany and Italy. Both of these countries have each won four World Cup matches. Germany got their four wins in 1954, 1974, 1990, and 2014. Italy won in 1934, 1938, 1982, and 2006.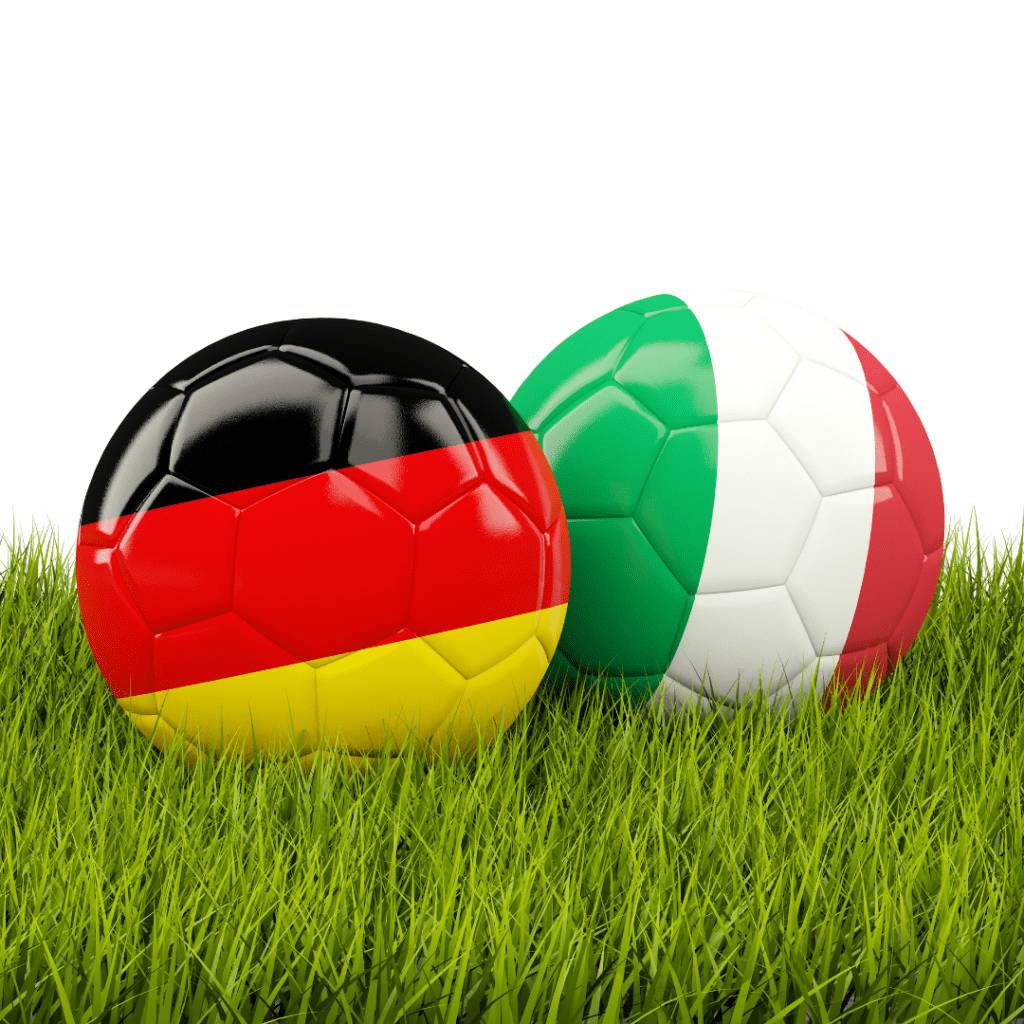 Lagging behind these two are Argentina, France, and Uruguay, who have all scored 2 wins. England and Spain are at the bottom with one win each. All the other competing countries have never won a single time! Perhaps 2022 will shake things up.
Highest Scoring
Another amazing title is the match with the most goals. That award goes to the Austria-Switzerland match during the 1954 World Cup in Switzerland. Austria managed to score a record 7 goals, but their competitor was close behind with 5 goals.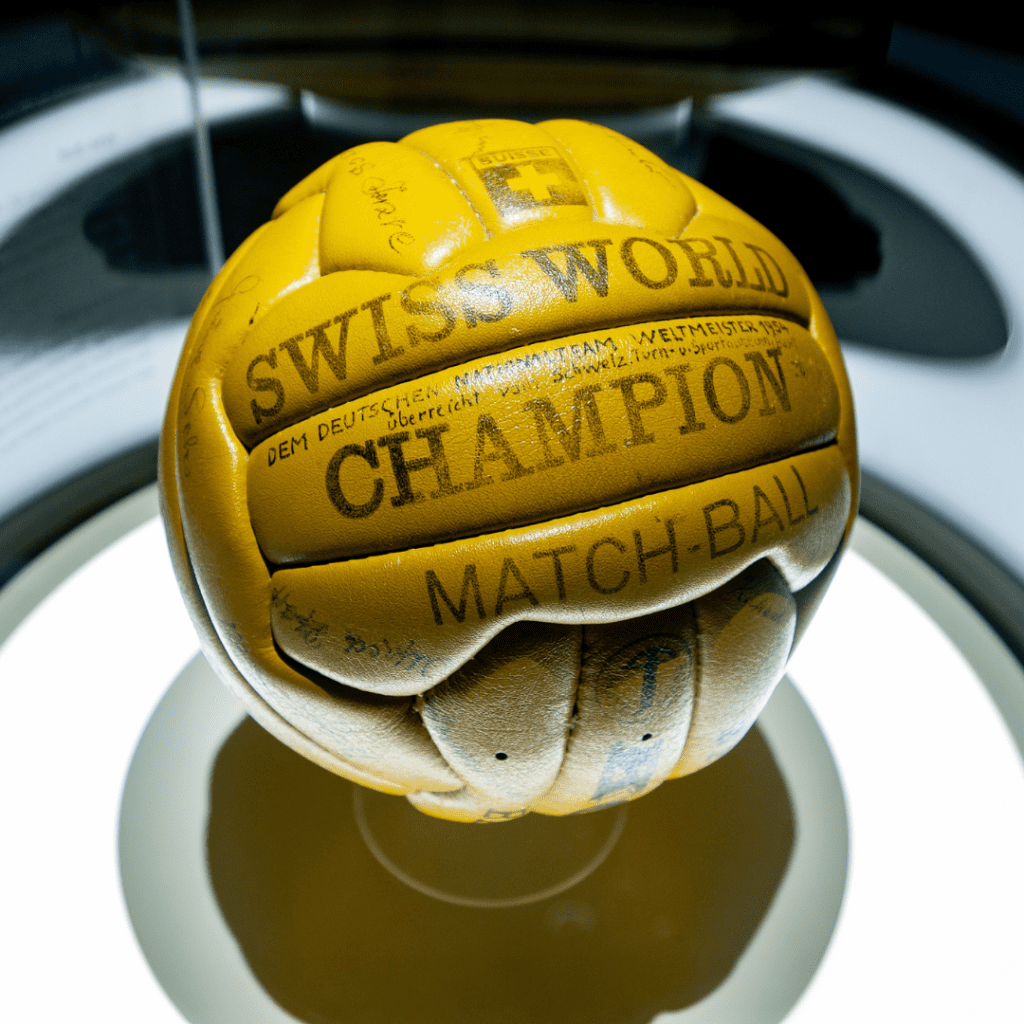 During the same tournament, the record for the greatest margin of goals in a game was set by Hungary. They thrashed South Korea with an amazing 9 goals, while the opposing team scored none. That's what they call an easy victory!
Winning Games
We've already learned about Brazil's two great titles, but here's another one. This team is the one who has won the most matches during the World Cup. Since 1930, they have won a total of 73 games. That's super impressive!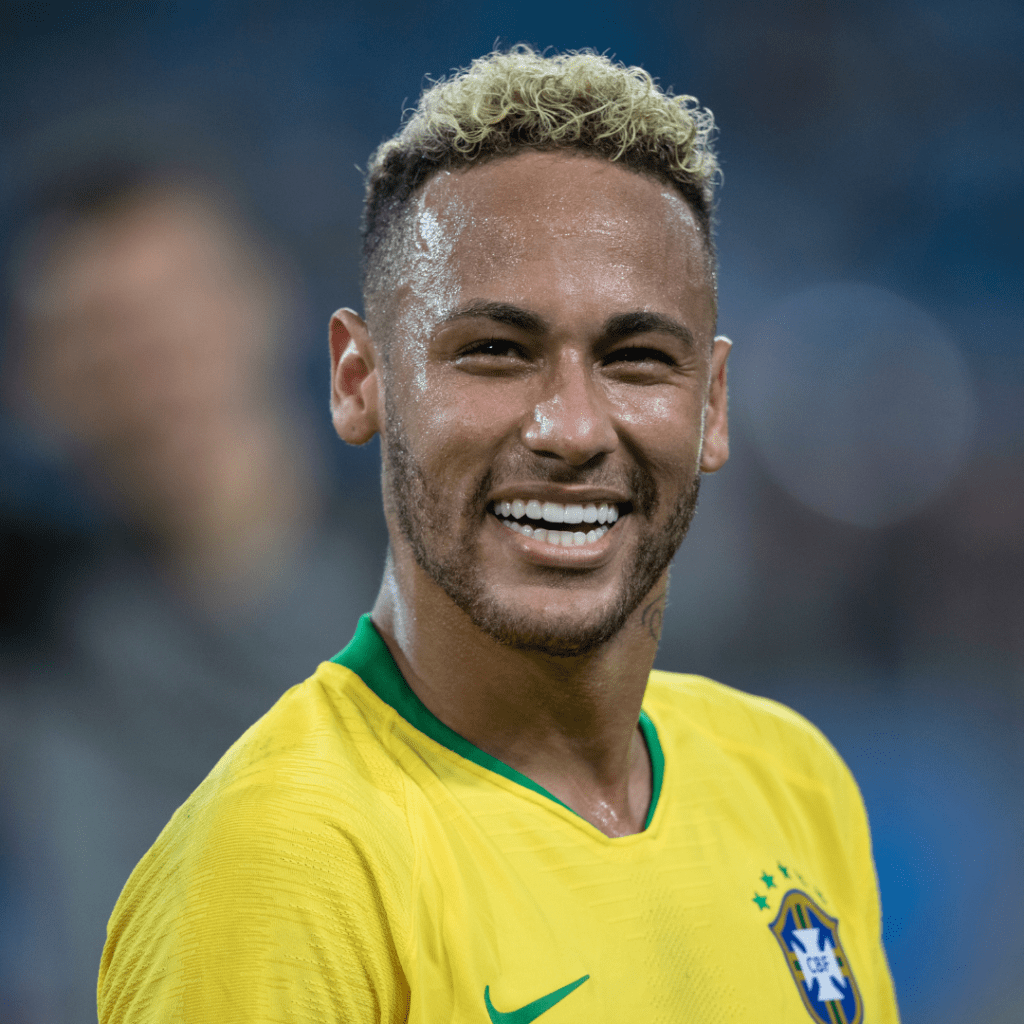 It's even more amazing when you consider that they have played 109 matches and lost only 18 of these. That means they've won approximately 67% of all their games and lost less than 16%! It gave them a total score of 237 points.
Record Penalties
Enough about Brazil — now it's time for another country's victories! Penalty shootouts are some of the tensest moments during the World Cup, and it's especially nerve-wracking when Germany is playing. They've won the greatest number of penalty shootouts, standing at 4.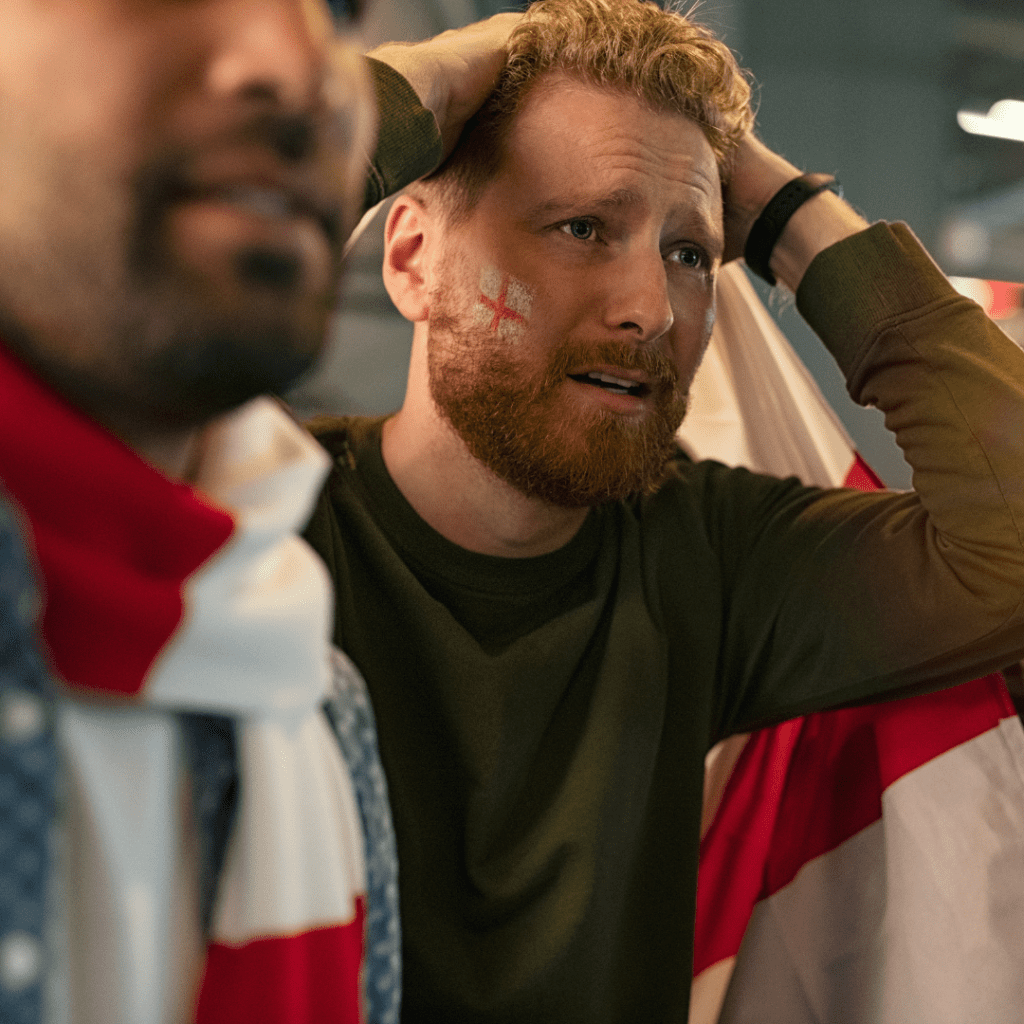 Also, Germany has won every one of their penalty shootouts, with a staggering 94% of their penalties scoring. Only 6% of them were saved at not one missed the goal! Their last victory was against Italy in 2016, with a score of 7-6.
Problematic Penalties
However, not every country can be this lucky. England holds the sad title of losing the greatest number of World Cup penalties. Of the four penalty shootouts that England has played, they lost three of them. It's not coming home!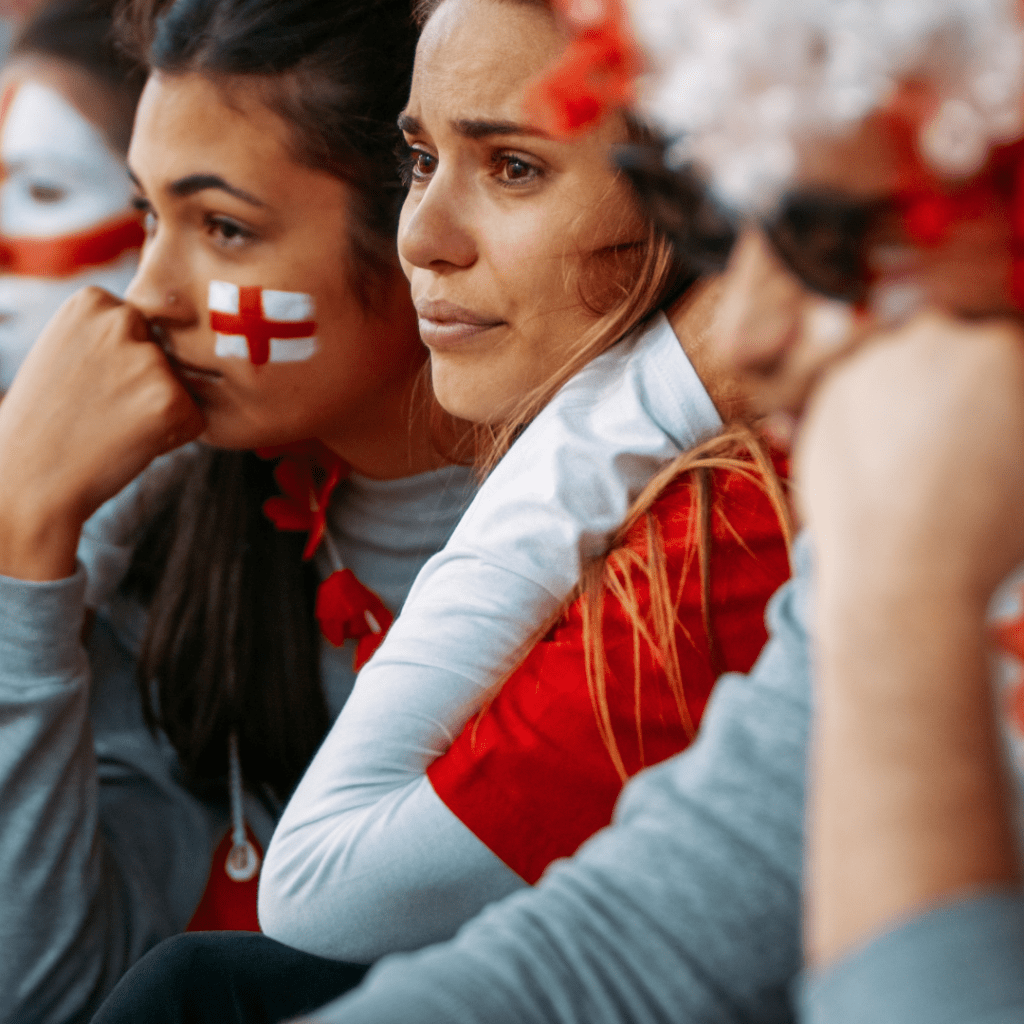 Their only win was in 2018 when they narrowly beat Colombia 4-3. Maybe this is a sign that the team is improving, and 2022 will be the year they score more penalties. English football fans can only hope this is the case!
More Teams
As time goes on, more countries are entering the World Cup and qualifying for the matches. This is one of the reasons why in 2026, 48 teams will be able to qualify for the World Cup from an original 32.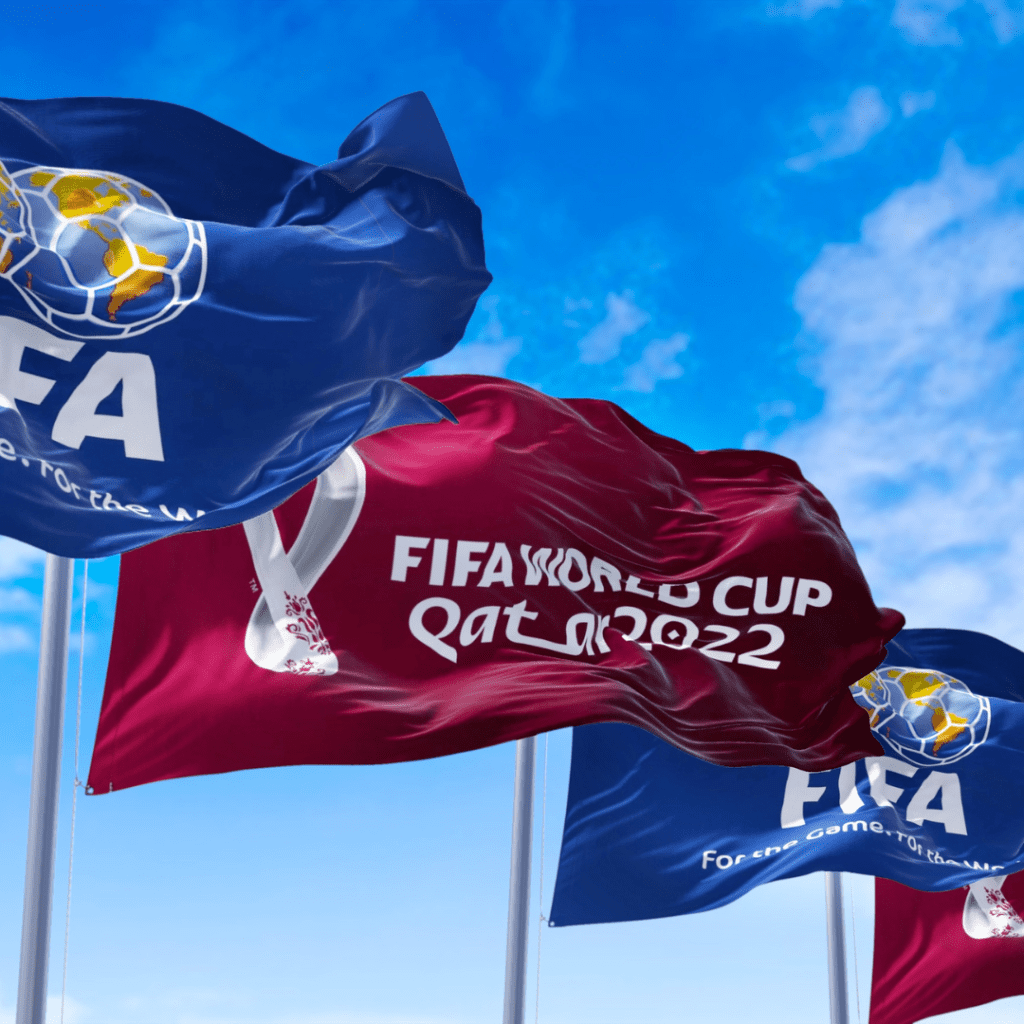 The games will be held in the USA, Canada, and Mexico, and they will hold 16 groups of three. Whoever wins from each group will go on to a "knock-out" group with 32 teams. Eventually, 16 teams will be sent home after only 2 games.
It's a First
The first time the World Cup was held in Russia was in 2018. It also marked the first time the game was held in Eastern Europe and to date, it is currently the most expensive game. It cost around $14.2 billion in total to make!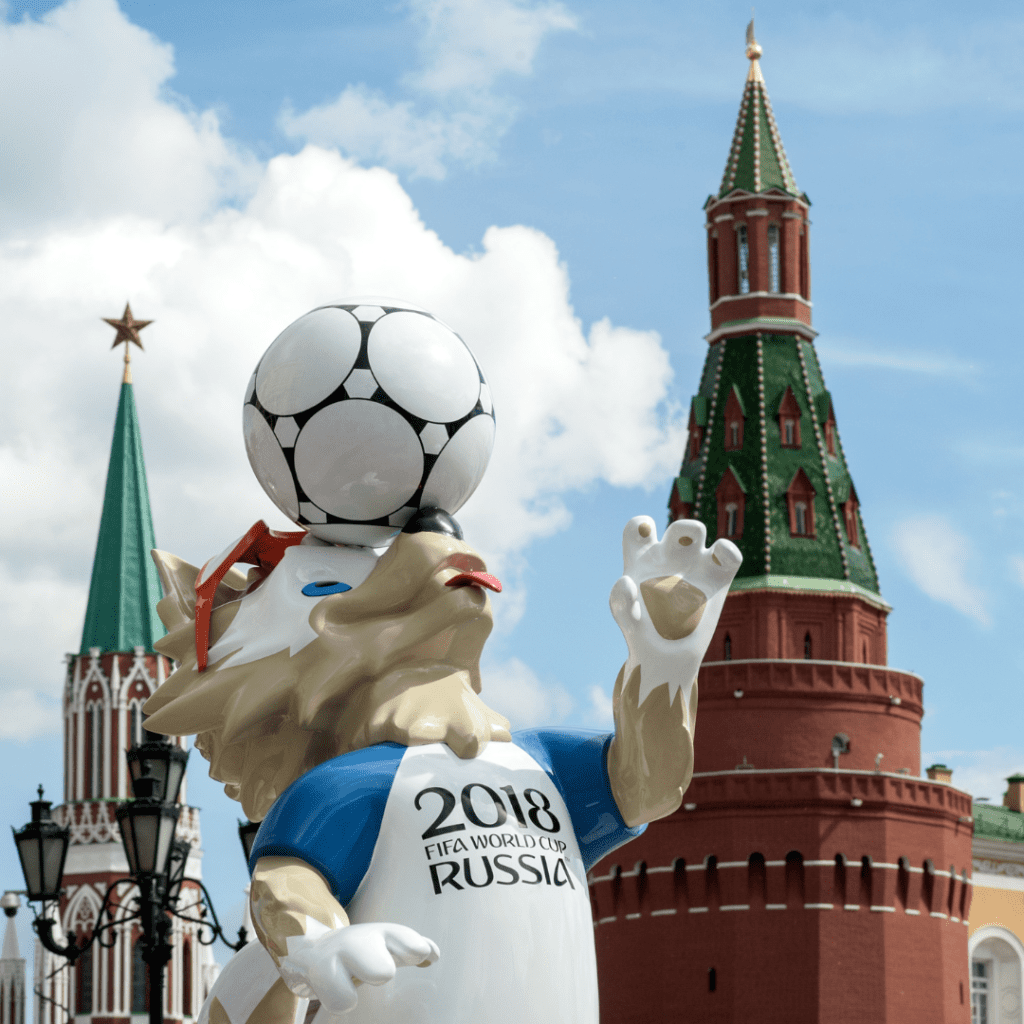 Unfortunately, Russia only made it to the quarter-finals, where Croatia beat them at penalty shootouts, 3-4. It's unlikely we'll see Russia play again for a short while. Let's hope their team is still training hard the next time they qualify.
Oldest Scorer
Essam El Hadary might be the oldest player at the World Cup, but he doesn't have the award for the oldest goal scorer. That record goes to Roger Milla from Cameroon when he played against Russia in 1994. Sadly, Russia still beat them 6-1!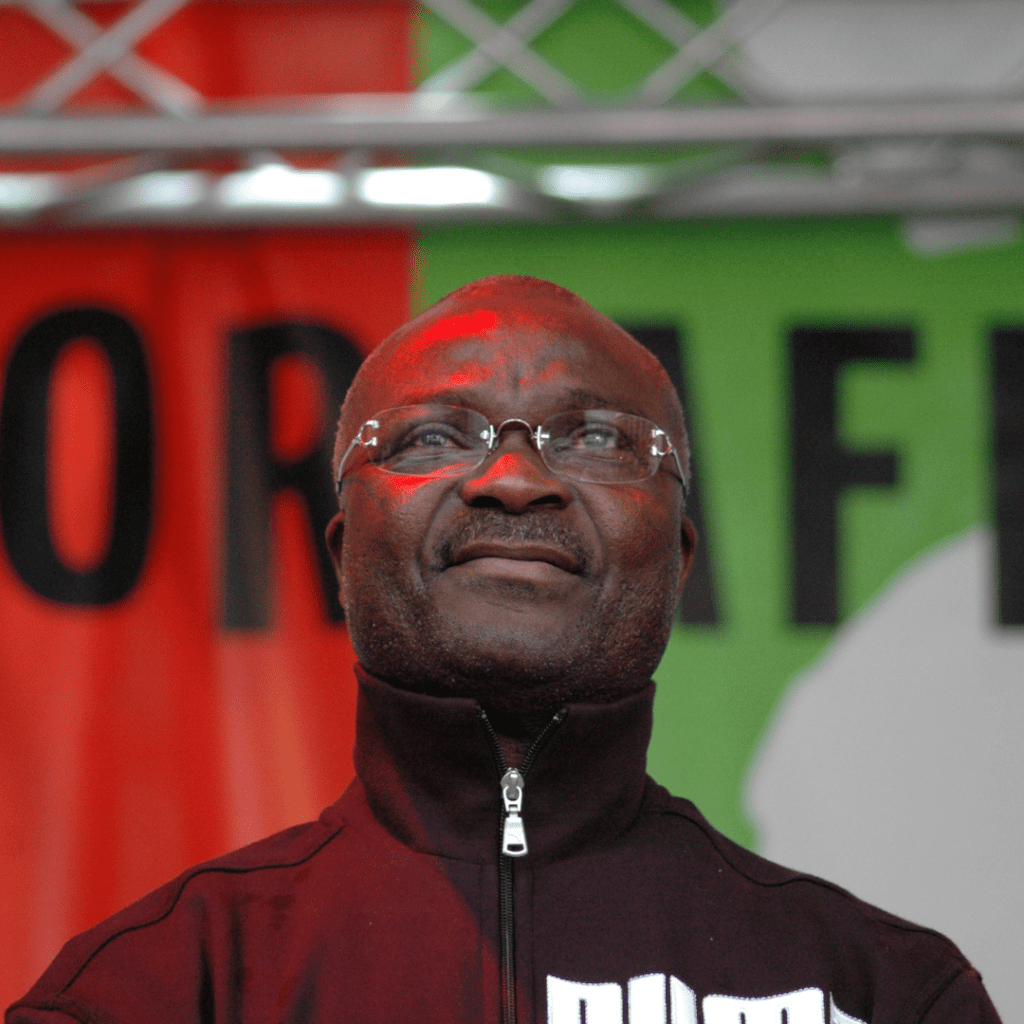 When he scored, Milla was 42 years old. He actually set the same record for himself 4 years earlier when he scored a goal. Many people consider Milla to be a key African footballer who helped to shine a light on players from this continent.
Most Draws
Another strange record is the country with the most World Cup draws. This "honor" goes to Italy, who have somehow achieved 21 draws in total. However, Hungary has a similar title that's just as bad — the country with the most consecutive draws.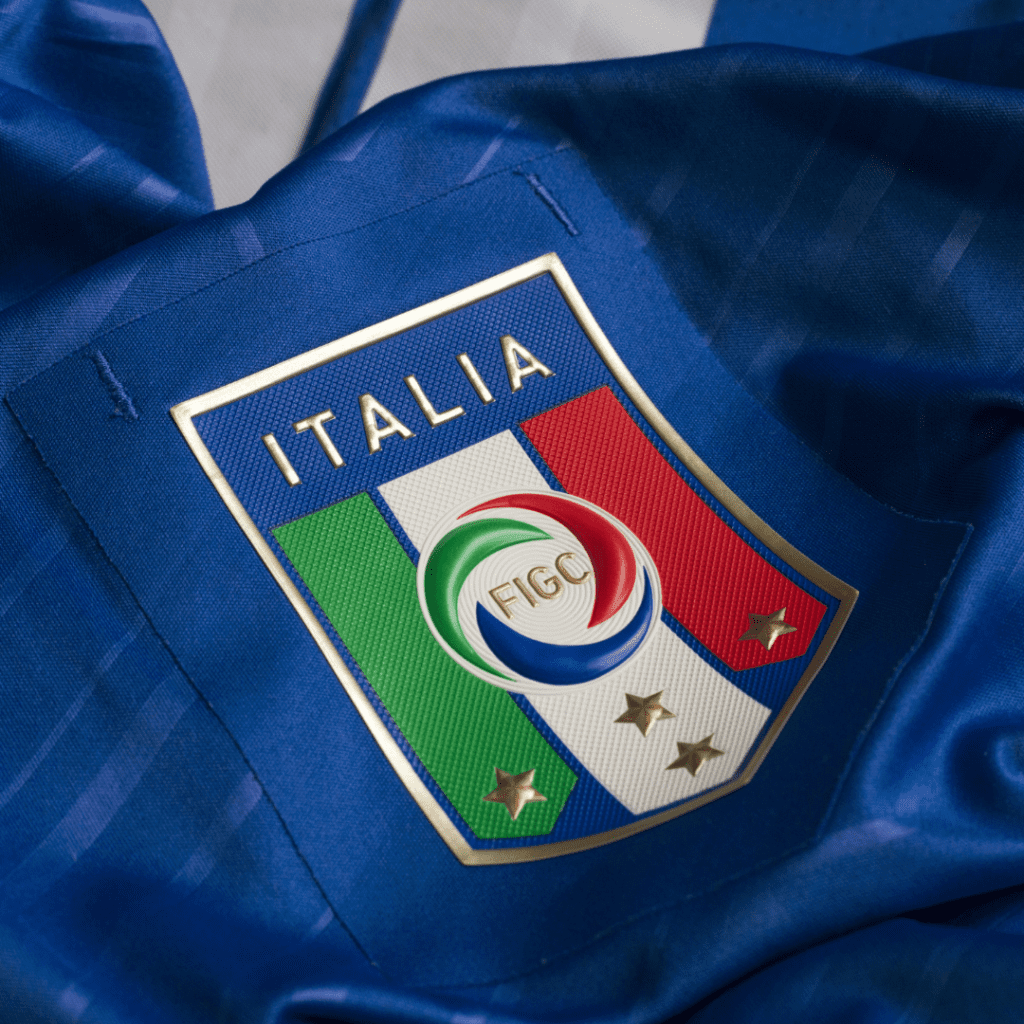 From May 25th, 1972, to October 9th, 1976, Hungary drew every one of its matches, which seems like sheer bad luck! Costa Rica followed suit from 1976 to 1980, as well as Bulgaria from 2005 to 2009. Let's hope they have better luck this year!
Not So Good
Here's another terrible title — the country that has qualified the least number of times for the World Cup. Since the first game, Indonesia has only ever played one match, way back in 1938. Every year since, they've failed to qualify!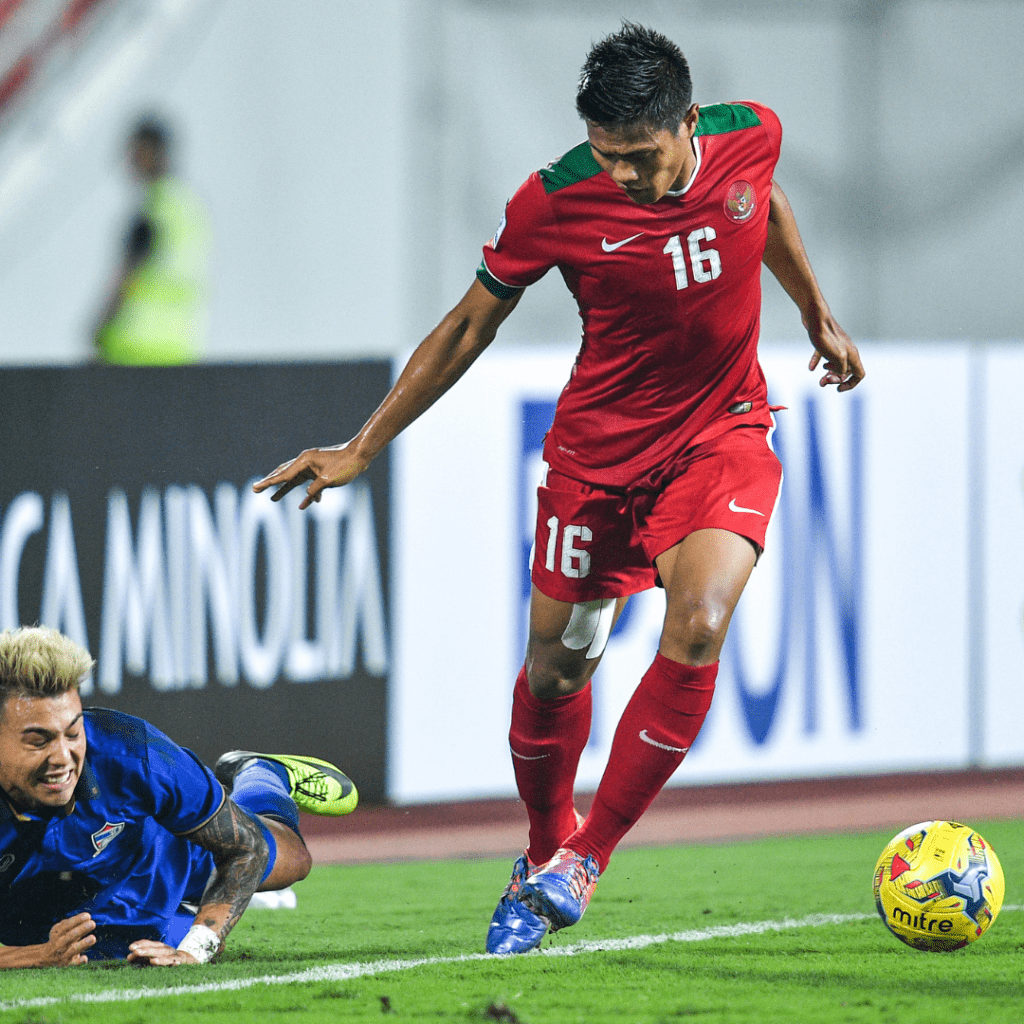 This match also secured them the title as one of the countries with the lowest number of goals at the World Cup — zero! It appears that the Indonesian team struggles with sports, as they have only appeared at the Olympics once as well.
Highest Goal Scorer
We've seen quite a few negative records, so here's an extremely positive one. The World Cup player who has scored the most individual goals is Miroslav Klose, a striker from Germany. He has scored a record 16 goals over his career.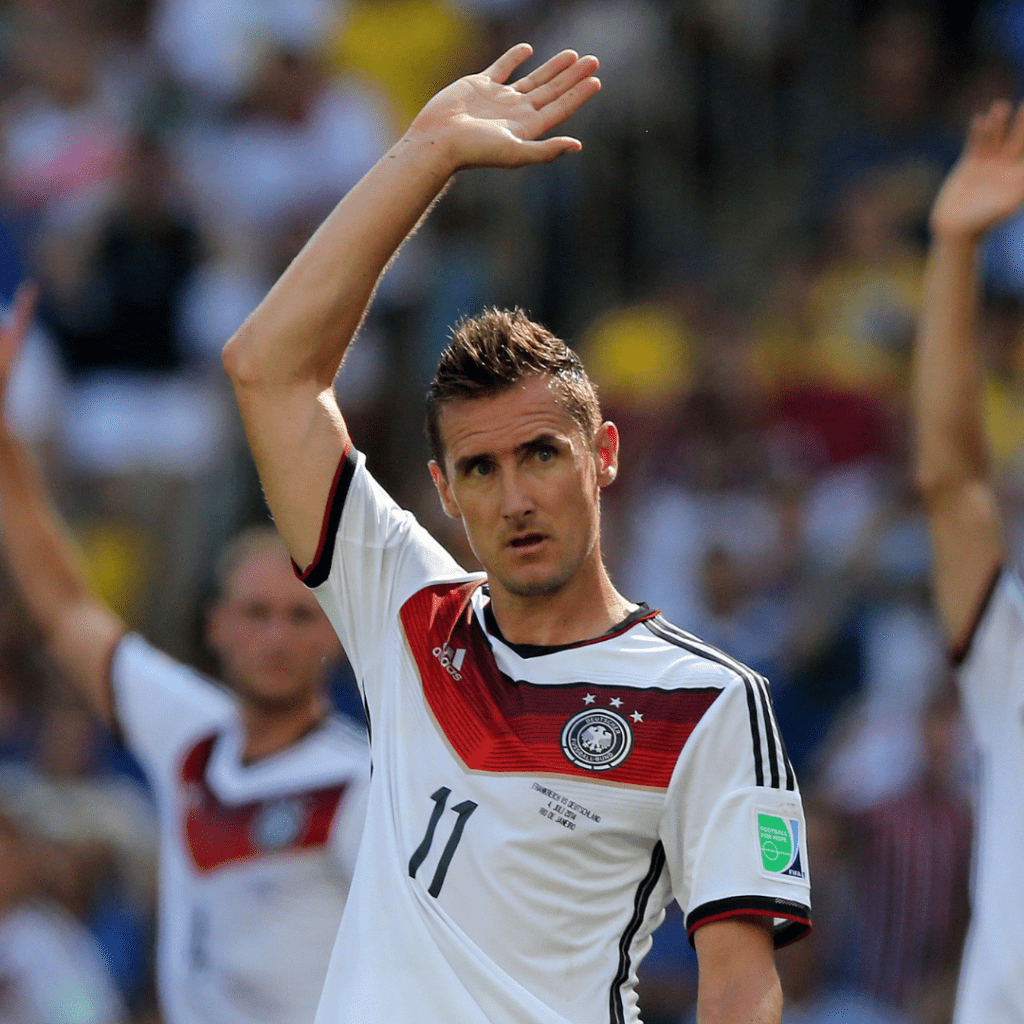 He achieved this victory across 4 separate World Cups. However, he decided to retire from the German national team in 2014 and focused on playing smaller matches for his country. He deserves to rest after achieving such an incredible record!
So Popular
You might have an idea of how popular the World Cup is, but do you really know? In 2014, a record-breaking 1 billion people watched the 2014 World Cup finale, held in Brazil. Over the whole tournament, around 3.2 billion people watched the game.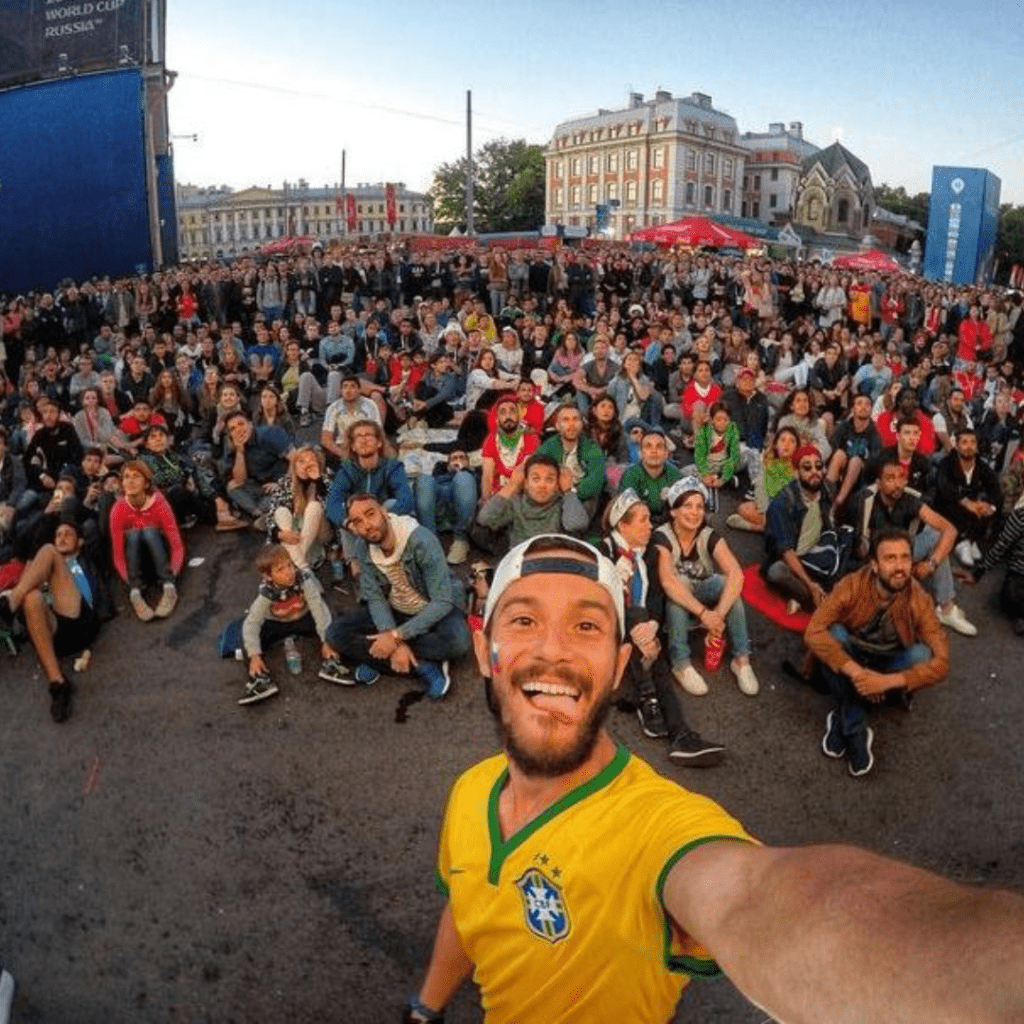 That figure is almost half the population of the world! However, that's not even the most-watched sporting event in the world. That award goes to the 2008 Summer Olympics, where more than 3 billion tuned in to the opening ceremony.
Fastest Goals
Scoring lots of goals is a pretty impressive record, but what about scoring the fastest goal? Hakan Sukur, a Turkish player, somehow managed to win this record in a match in 2002 when playing against South Korea. He scored 10.89 seconds after the match started!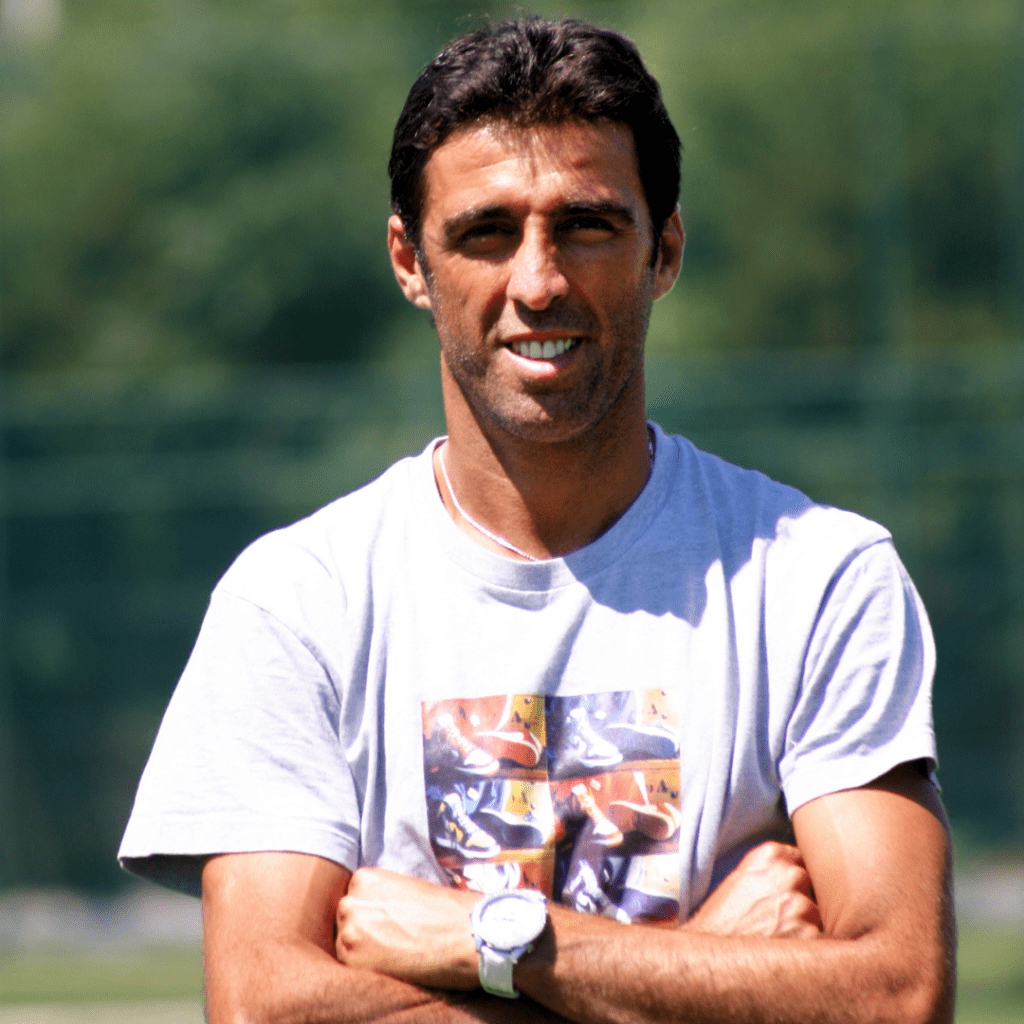 This goal also gave them the edge to beat South Korea, with a final score of 3-2. Sukur ended up being the top goalscorer for Turkey, with a total of 51 goals, after representing Turkey 112 times in different tournaments.
Most Losses
Mexico might be one of the hosts for the 2026 World Cup, but that doesn't stop them from having one of the worst titles ever. They have lost 25 matches since they first started playing in the World Cup in 1930.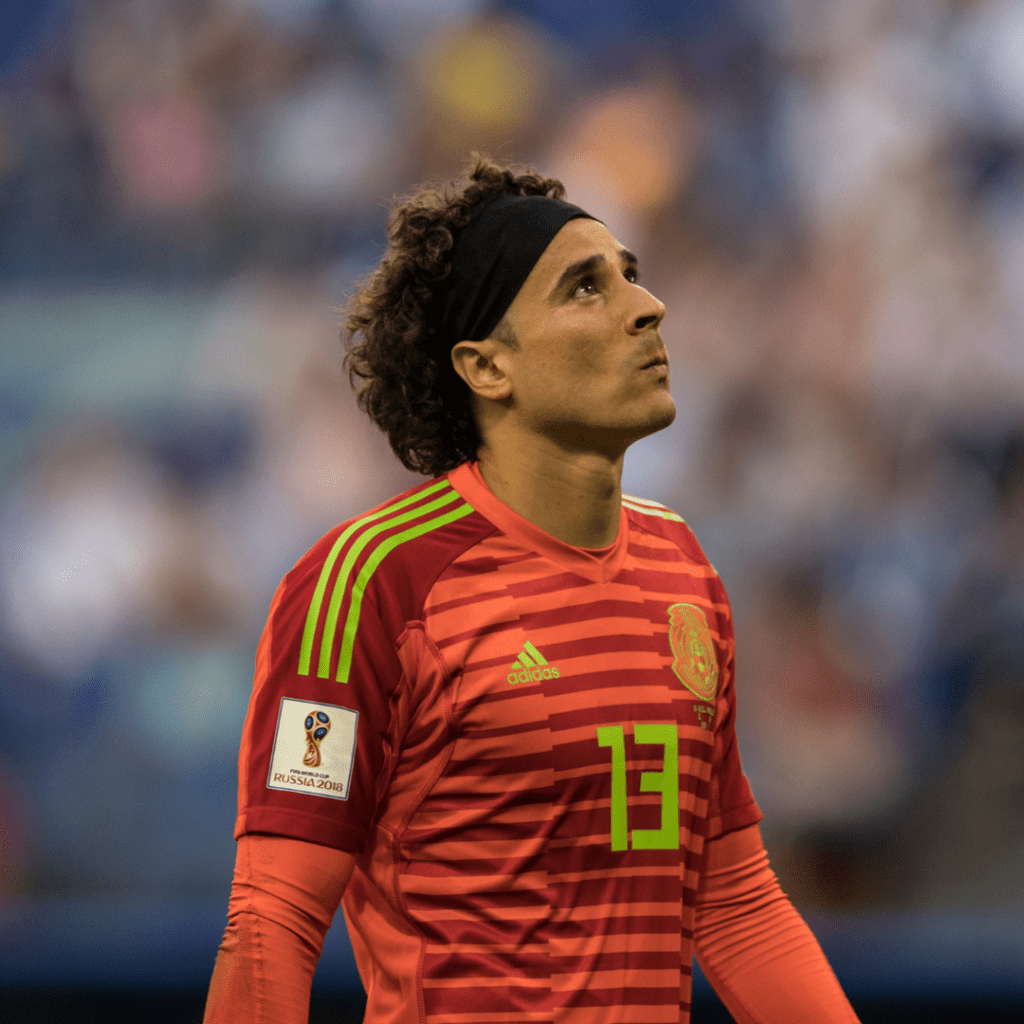 This gives the country the record of the country with the most World Cup losses — ouch! If that wasn't enough, Mexico has failed to get into the top 10, apart from 1970, 1978, and 2014. They've got some work to do.
Double Win
As you might be able to tell, there are a few countries on this list to keep an eye out for. These are mainly Italy and Brazil — and for a good reason. Both of these countries share quite a prestigious title…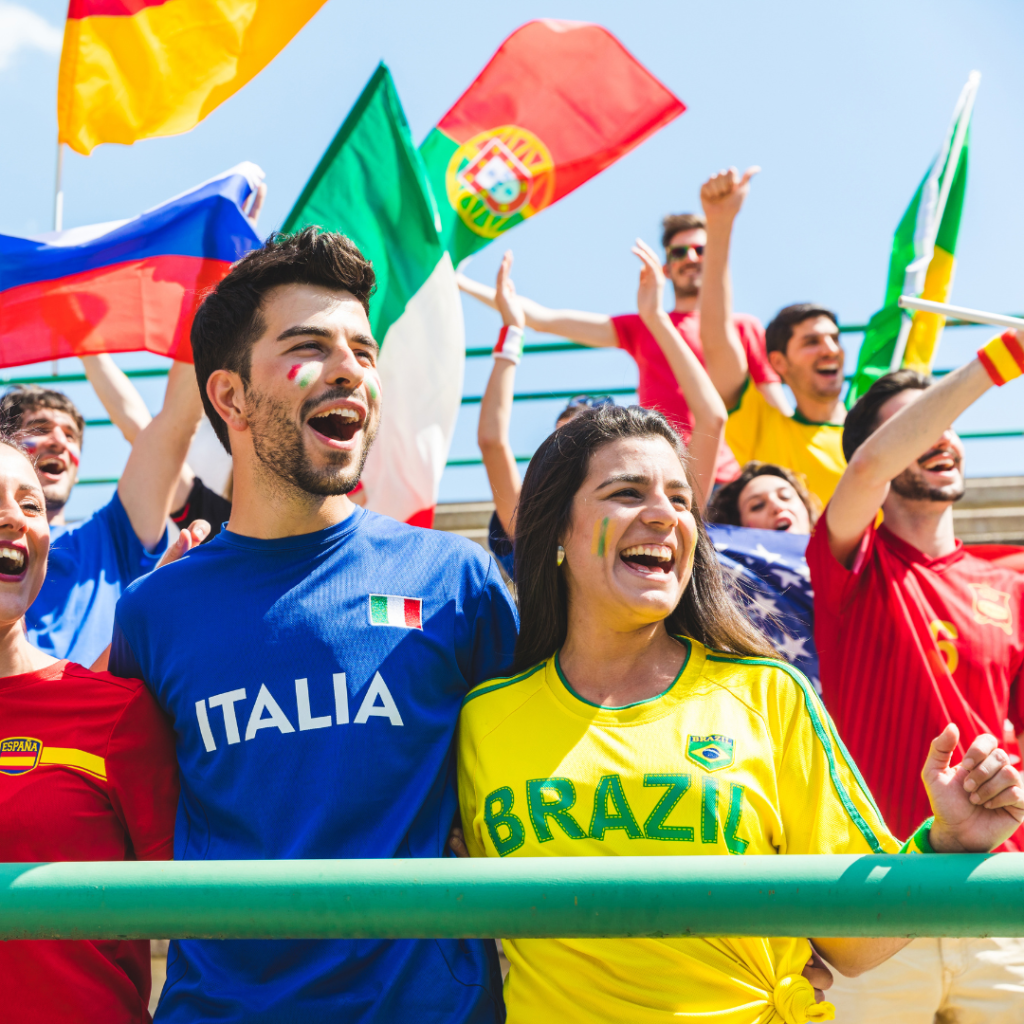 They have both won the World Cup twice in a row, and they are the only countries to have ever done this! Brazil won in 1958 and 1962, whereas Italy won in 1934 and 1938. France won the 2018 Cup — perhaps they'll join these two in 2022?
Poor Players
One of the reasons people love football so much is because of how tense it is. Sadly, this nervousness can sometimes get the better of some people, such as the players in the German team. Their team has the most yellow cards!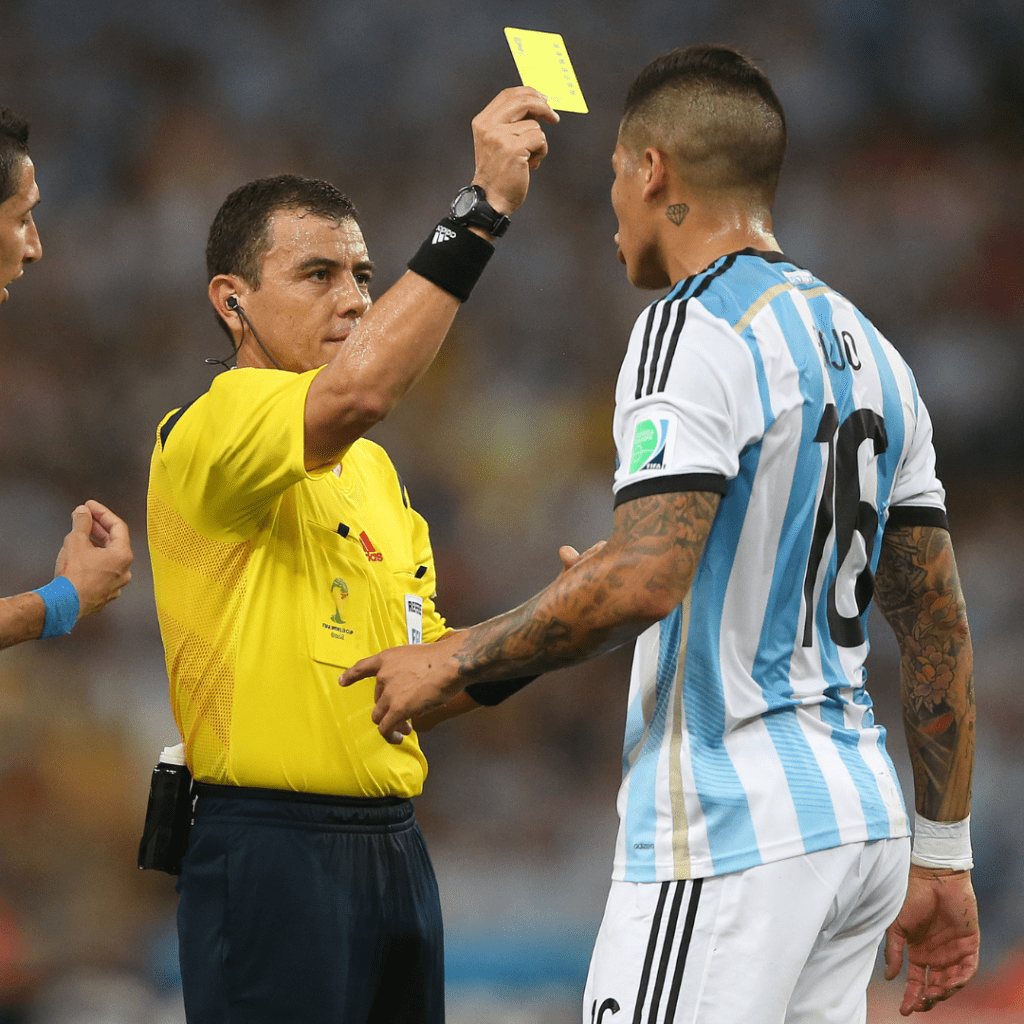 Germany has received a total of 122 cards and 2 second yellow cards across all their matches. However, Argentina seems to be the "dirtier" team, having got 9 red cards in their time at the World Cup. They should play fairer!
Two Nations
2026 is the first time the World Cup will be held across three nations, but it's not the first time multiple countries have hosted the game. This happened in 2002 when Japan and South Korea hosted the game after FIFA couldn't decide who to host.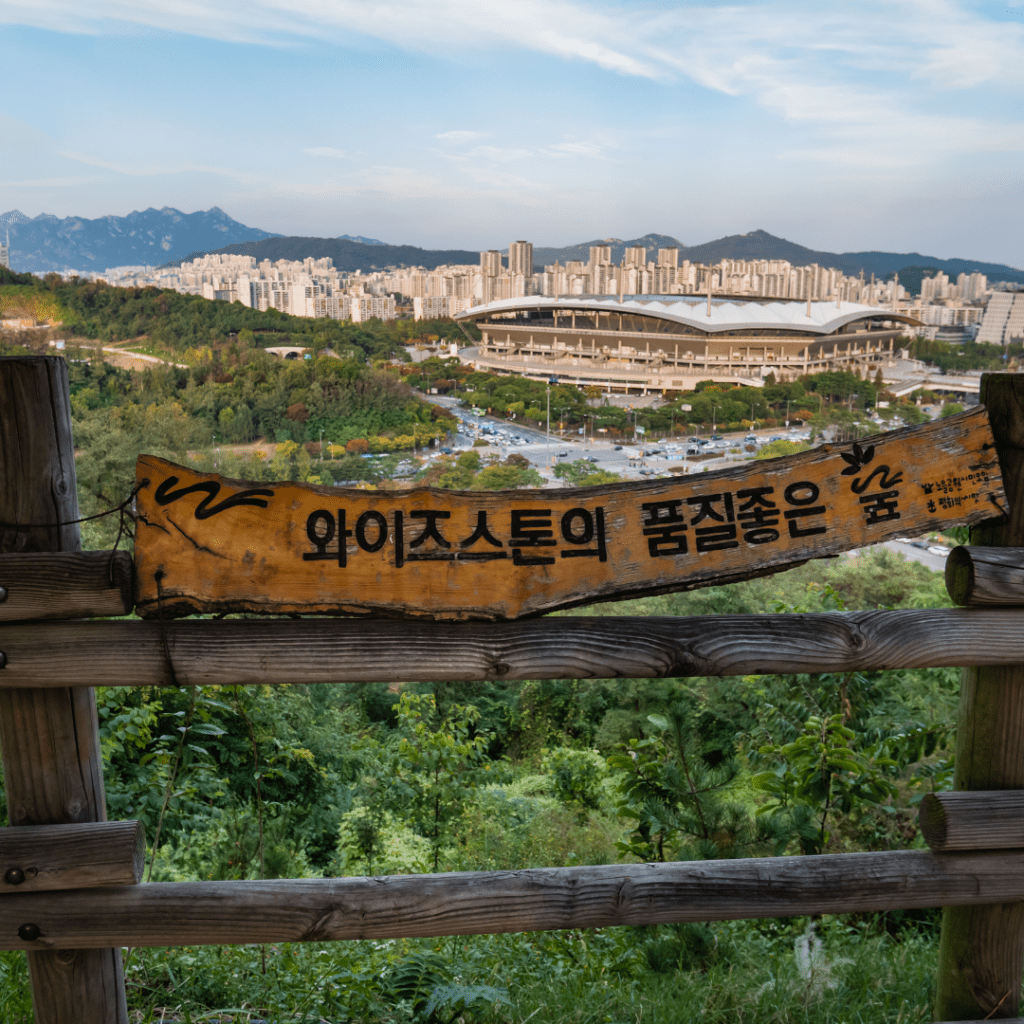 It was also the first time the World Cup was held in Asia and it was important for encouraging people to play football across the continent. The next Asian World Cup will be this year as it will be held in Qatar.
Going the Distance
Hosting a football competition in a country as big as Russia can be quite a problem, namely because of the distance. The city of Kaliningrad in the west of Russia and Ekaterinburg is around 1500 miles, or 2414 kilometers, apart.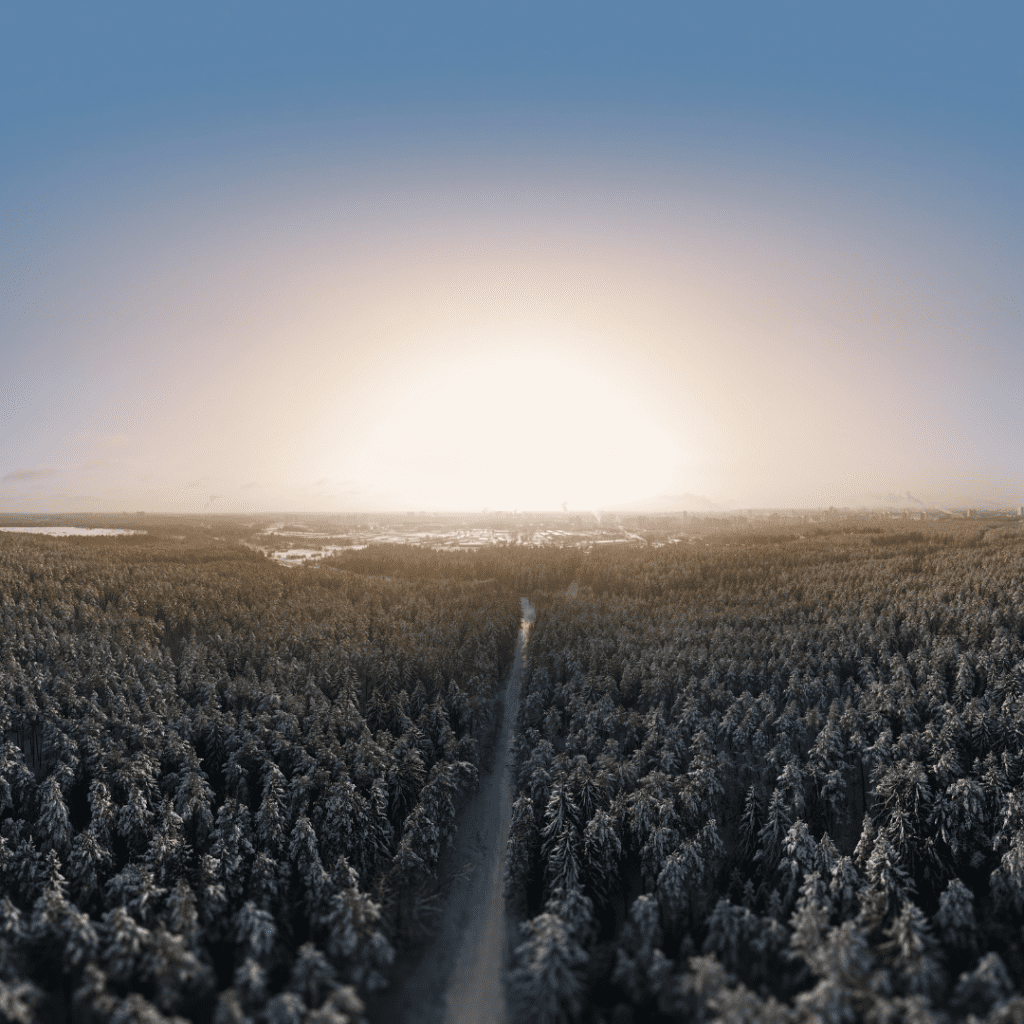 That number is almost the same distance from Moscow to London, which is 1599 miles, or 2508 kilometers! The Egyptian team had to travel the furthest to the Cup, which was about 7316 miles or 11,774 kilometers. That's about 20 hours on a plane!
Clean Sheet
A "clean sheet" is a term used to talk about a team that does not let their opponents score a single goal during the match. It's a pretty difficult achievement to get, but Peter Shilton has a record number of them.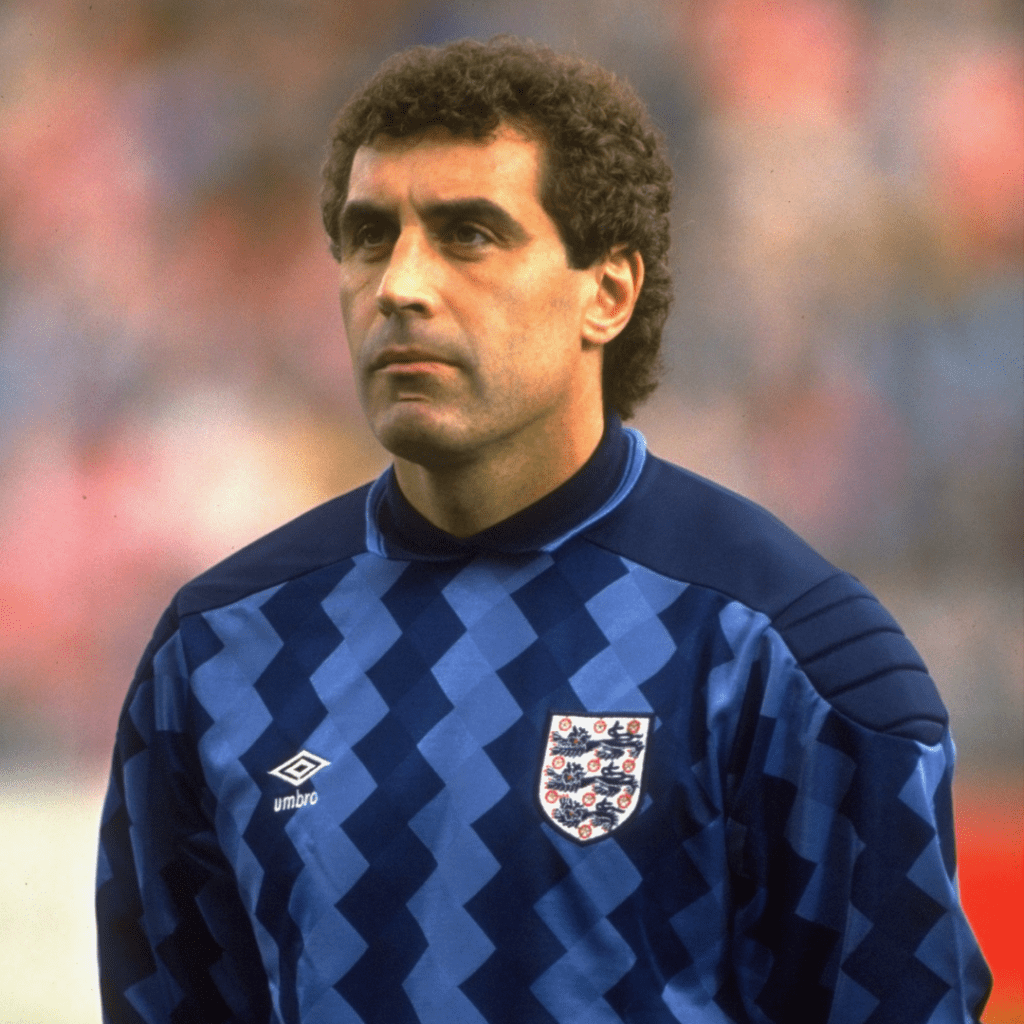 Across all the World Cup matches he has played, this English goalkeeper has achieved 10 clean sheets, although they were not all consecutive. He was also the goalkeeper for England's winning match in 1966, which is another great record to boot!
Not Qualified
It's time for another record for Brazil! They are the country to have appeared in the most World Cup tournaments, at a record-breaking 21 times. They've also never missed a single one, which is unsurprising when you consider how good they are!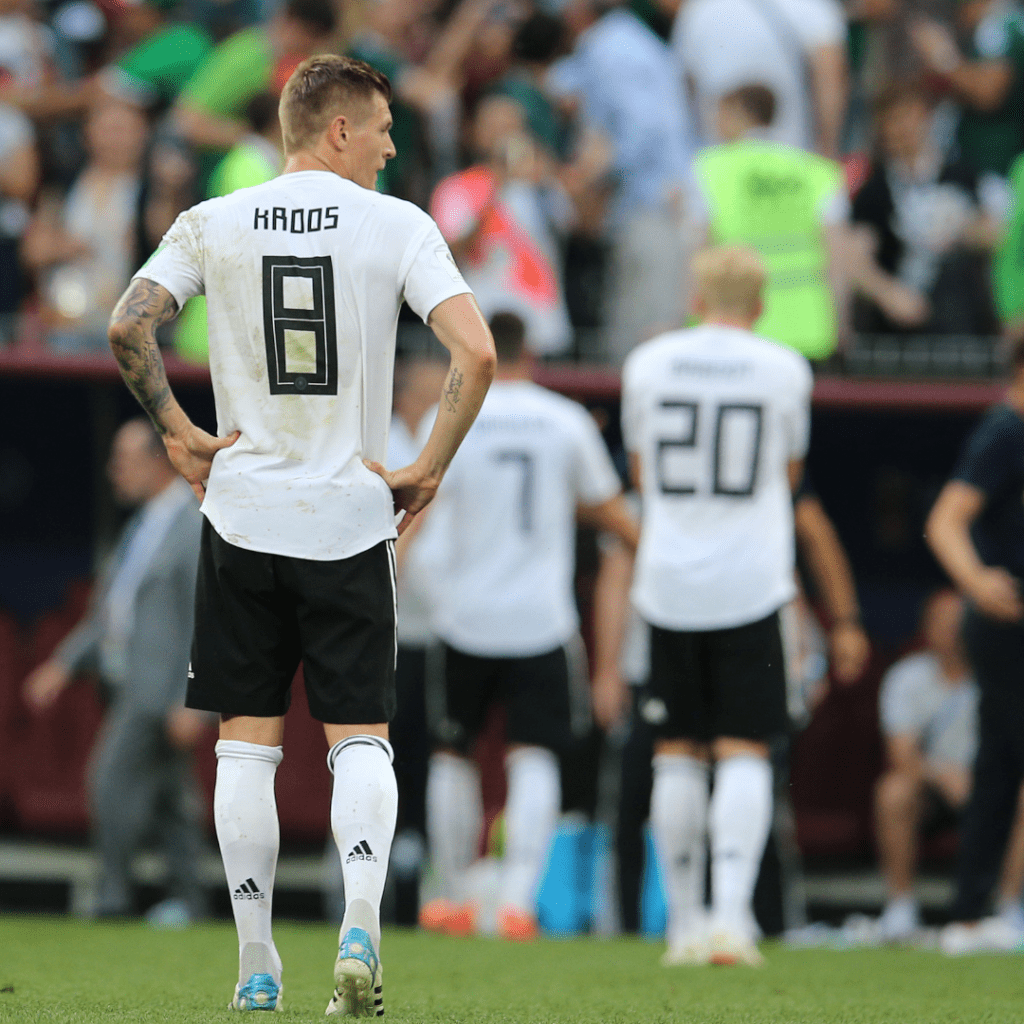 Germany has competed in the second-most tournaments, with a total of 19 appearances. The first time, they lost against Switzerland in the 1938 World Cup, and their most recent loss was in 2018. They lost against South Korea and couldn't qualify.
Missing Trophy
The World Cup trophy once went missing in 1966, but it happened again just two decades later in 1983. This was the original Jules Rimet trophy, and it has been lost ever since. It's assumed the trophy was melted down.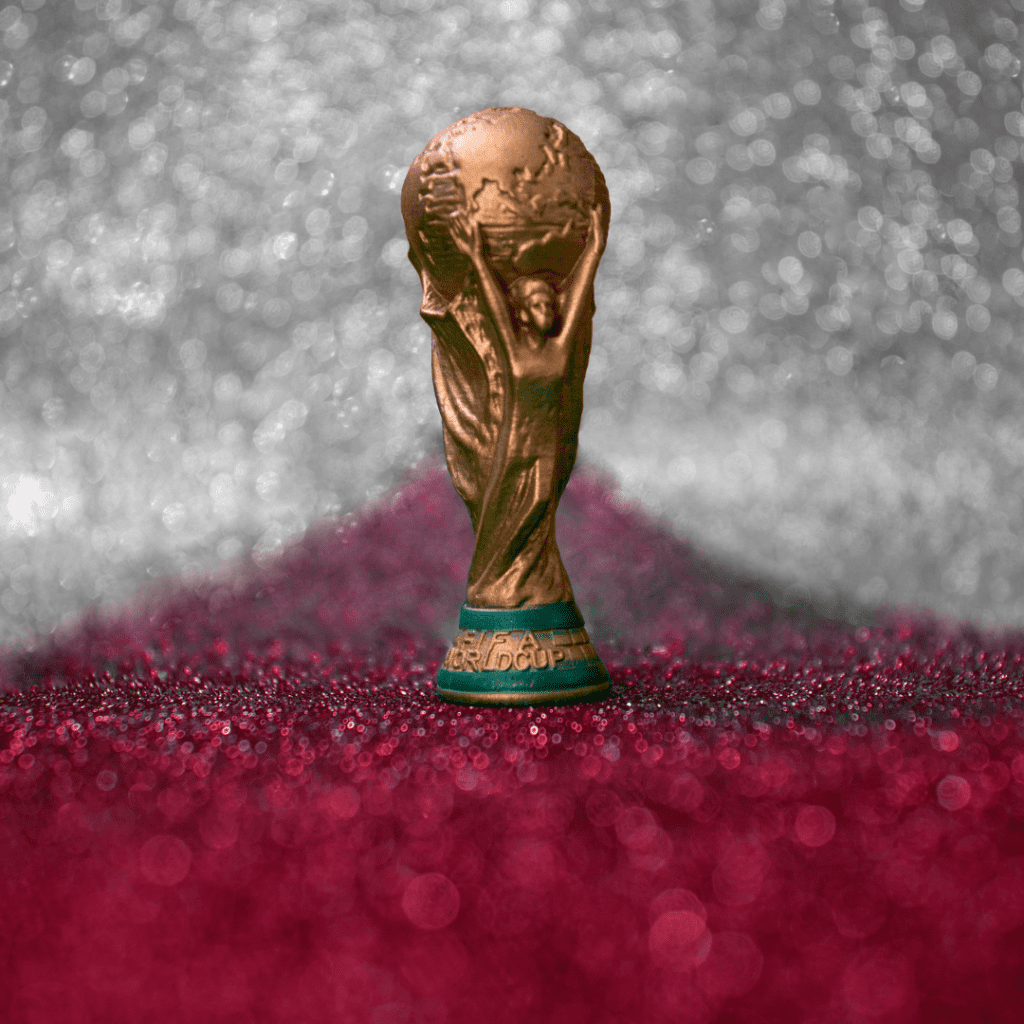 At the time, Brazil had won the trophy three times in a row and was allowed to keep it permanently. It was just 13 years after this that someone stole the award, and FIFA has used a replacement to this day!