45 Pro Athletes With Famous Wives And Girlfriends
By Larissa C July 10, 2022
---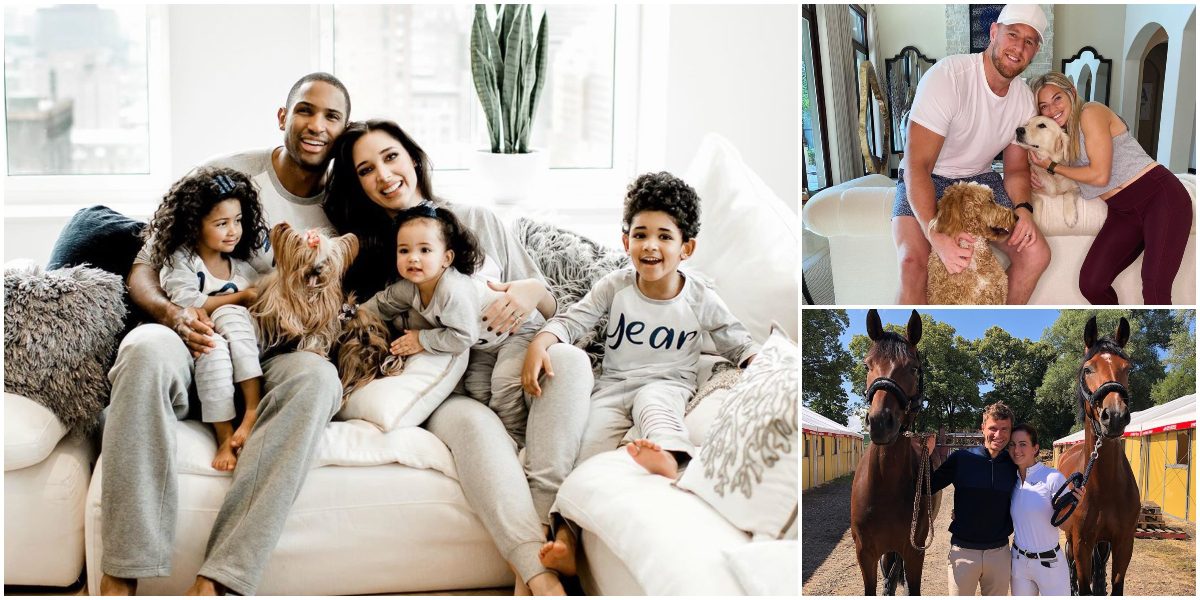 Usually, when we think of sports, elite athletes are the first thing that comes to our mind — they're the main stars in sports, after all. Athletes are our idols, and the reason why we turn on our televisions to watch entire matches between rival teams. But when our favorite athletes are off of the field or court, they're human just like us and have their own families and loved ones. These woman are known as 'WAGs,' which is short for 'wives and girlfriends.' While not all WAGs are public personalities, some of them are famous and have successful careers. In fact, a few of them are even more famous than their husbands, thanks to a successful career established before they got married to athletes. In this article, we're going to show you 45 famous partners of some of the world's most-loved sports stars!
Gisele Bündchen
Gisele Bündchen is easily one of the most famous people in the world. After starting out her career at the young age of 19, this Brazilian beauty took over the fashion world and became one of the few women called 'supermodels.'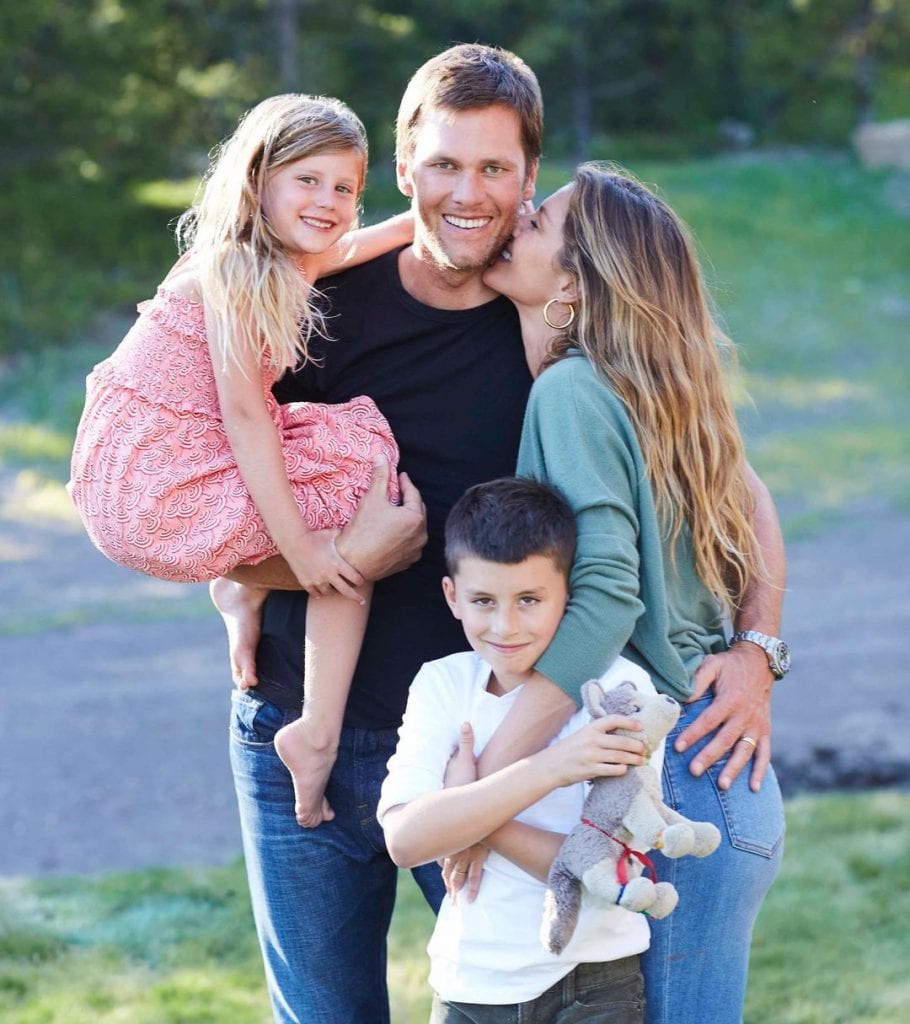 When Gisele and Tom Brady tied the knot in 2009, she was already a well-established model and had already featured on the cover of Vogue magazine 100 times! The now-retired model and the NFL superstar have two children together.
Ciara
Grammy Award-winning artist Ciara is certainly one of the most popular household names in pop music. To this day, the Texan star has sold over 20 million copies of her albums and has had an amazing career since her debut in 2004.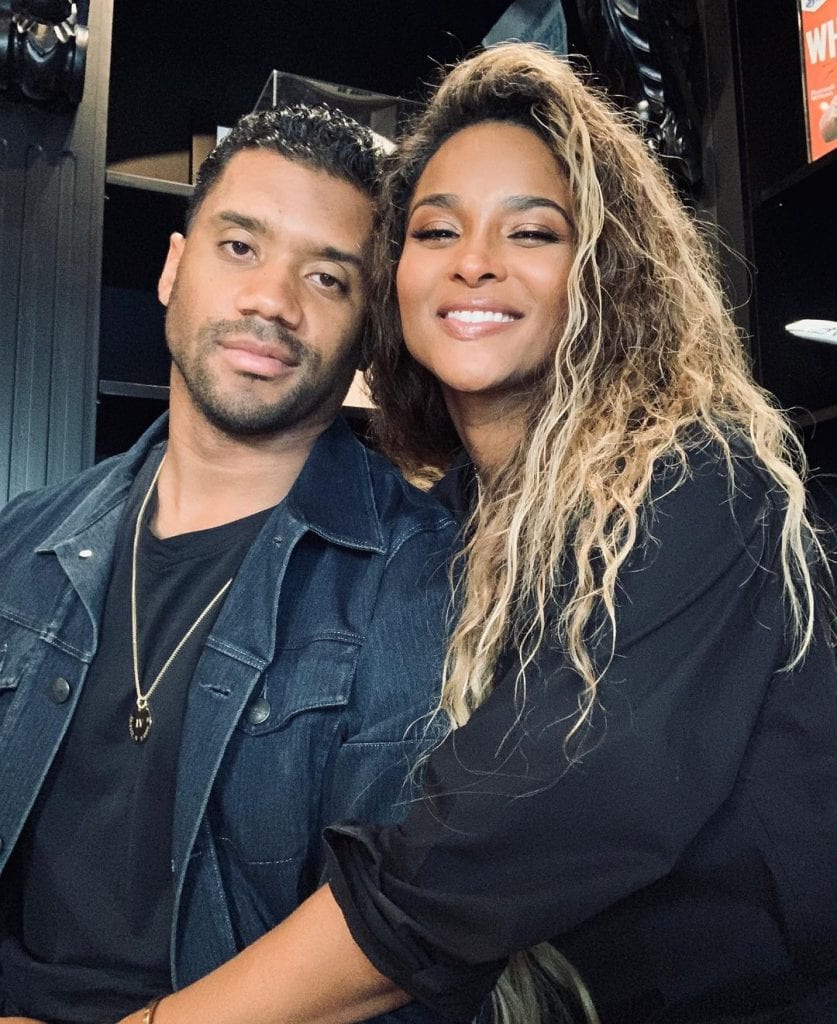 After having had a few bad relationships, Ciara met NFL quarterback Russell Wilson, and the two started dating in 2015. Both their careers were thriving, and they got married in the following year. Ciara and Russel have a child together and remain steady and strong to this day.
Ayesha Curry
Before she got married to NBA star Steph Curry, Ayesha Curry had already started working on small parts in Hollywood movies. The Canadian-American actress also runs her own YouTube channel, which has over 500,000 followers. If that wasn't enough, Ayesha also runs her own business!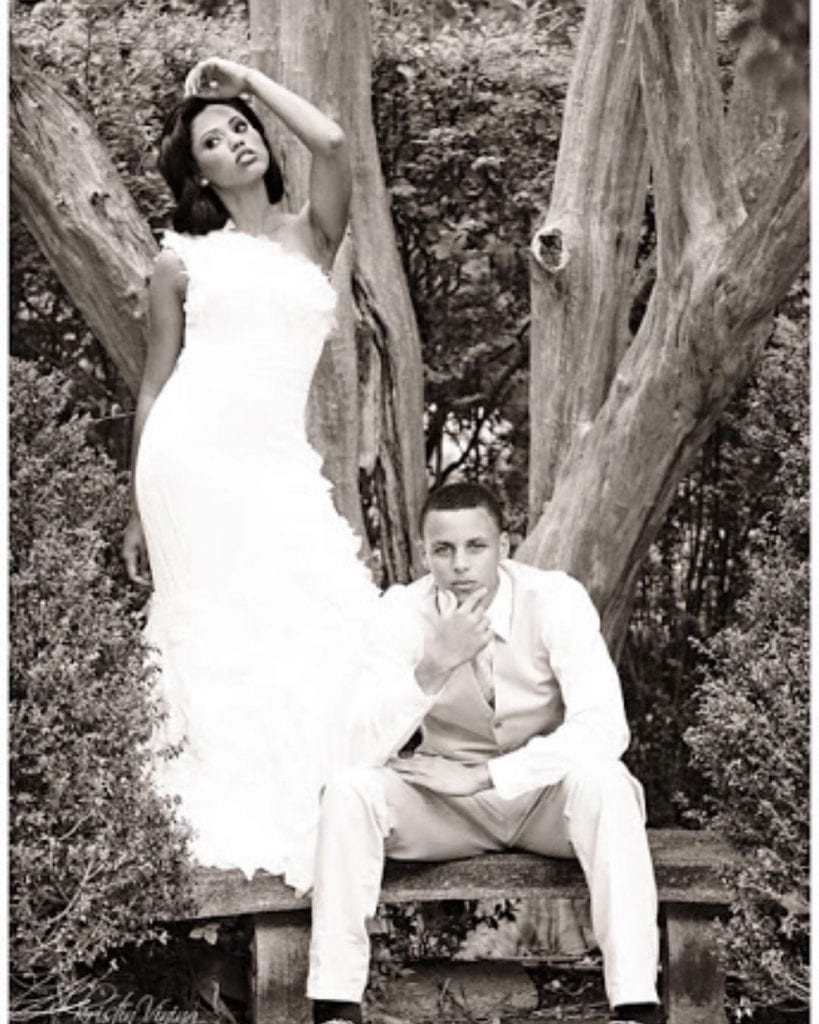 Ayesha and Steph Curry met at a church group when they were still in their teens. A couple of years after, the pair met again in Hollywood and began seeing each other. Not long after, they decided to get married and now have three beautiful children together.
Shawn Johnson East
Shawn Johnson East is a household name when it comes to gymnastics. In addition to being a medal-winning athlete, Shawn has also become a bestselling author after releasing three different books, two of which are autobiographies, and one is a young adult novel.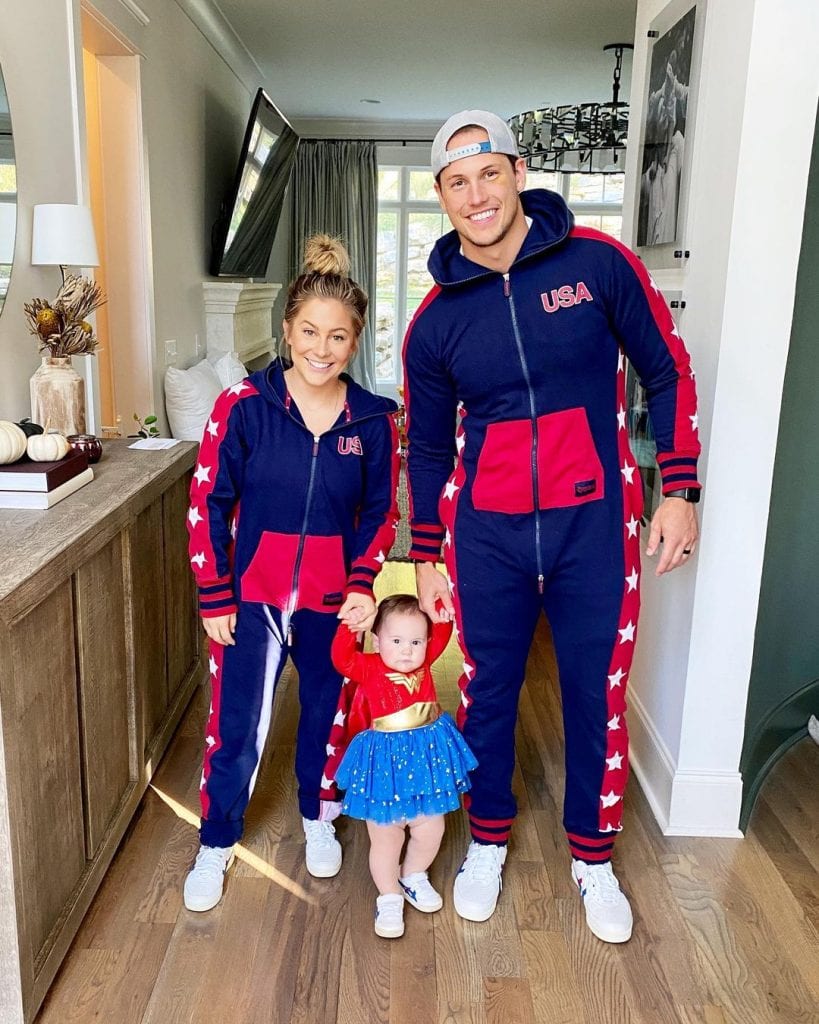 Back in 2009, Shawn Johnson East joined the 8th season of Dancing With The Stars. It was during the show that she met Andrew East, a long snapper for the Washington Redskins. This athletic duo tied the knot in 2016 and has since had a daughter.
Julie Ertz
It's impossible to talk about women's soccer and not mention Julie Ertz. The 2x Female Player of the Year-winner is one of the most important players in the National Women's Soccer League and has helped the United States WNST win two world championships!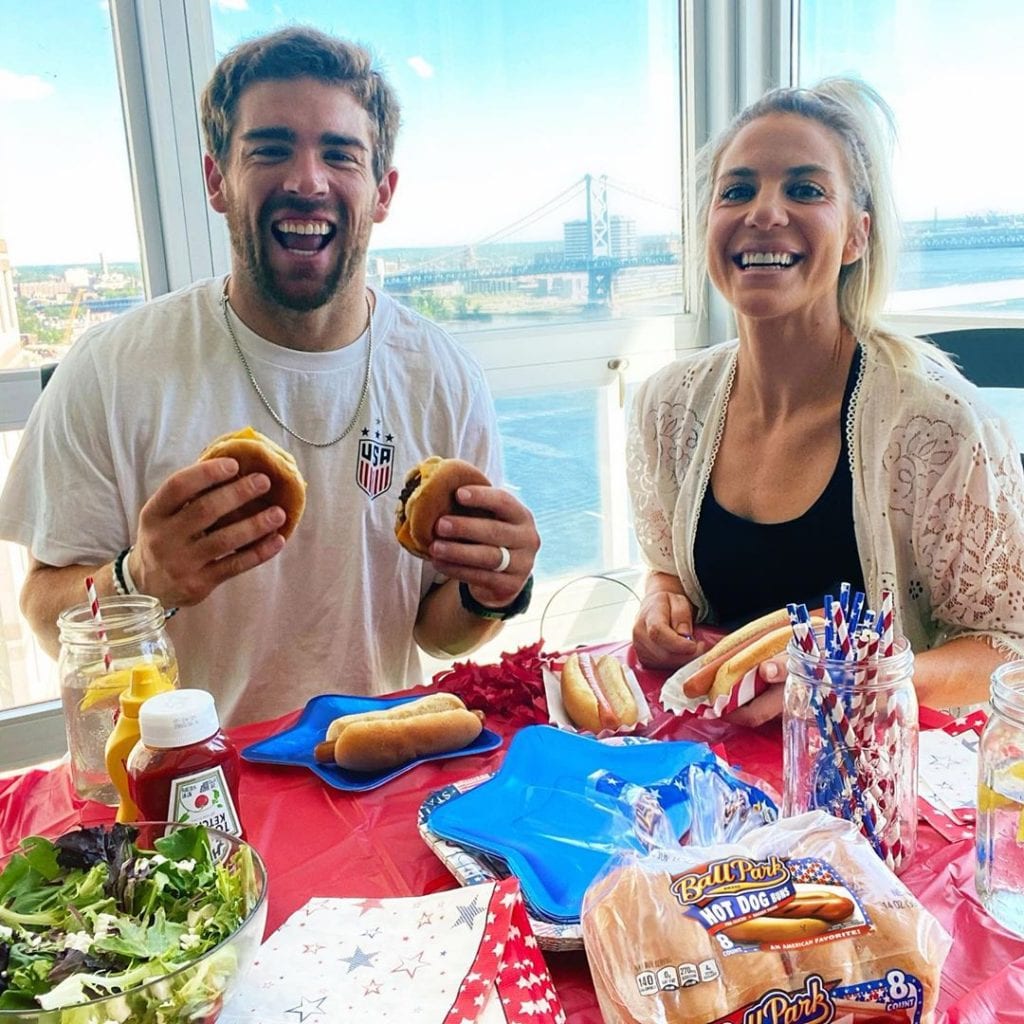 Julie was visiting Stanford University when she met Zach Ertz for the first time. While the NFL player was not on the field that night, they crossed paths and have been dating ever since. In 2016, Zach took Julie to the same field they met and proposed to her there! How cute is that?
Noureen DeWulf
Noureen DeWulf was an accomplished actress long before she met her husband. The actress started out her acting career with the role of Fatima in the award-winning film West Bank Story. She has also starred in commercially successful films such as Ocean's Thirteen.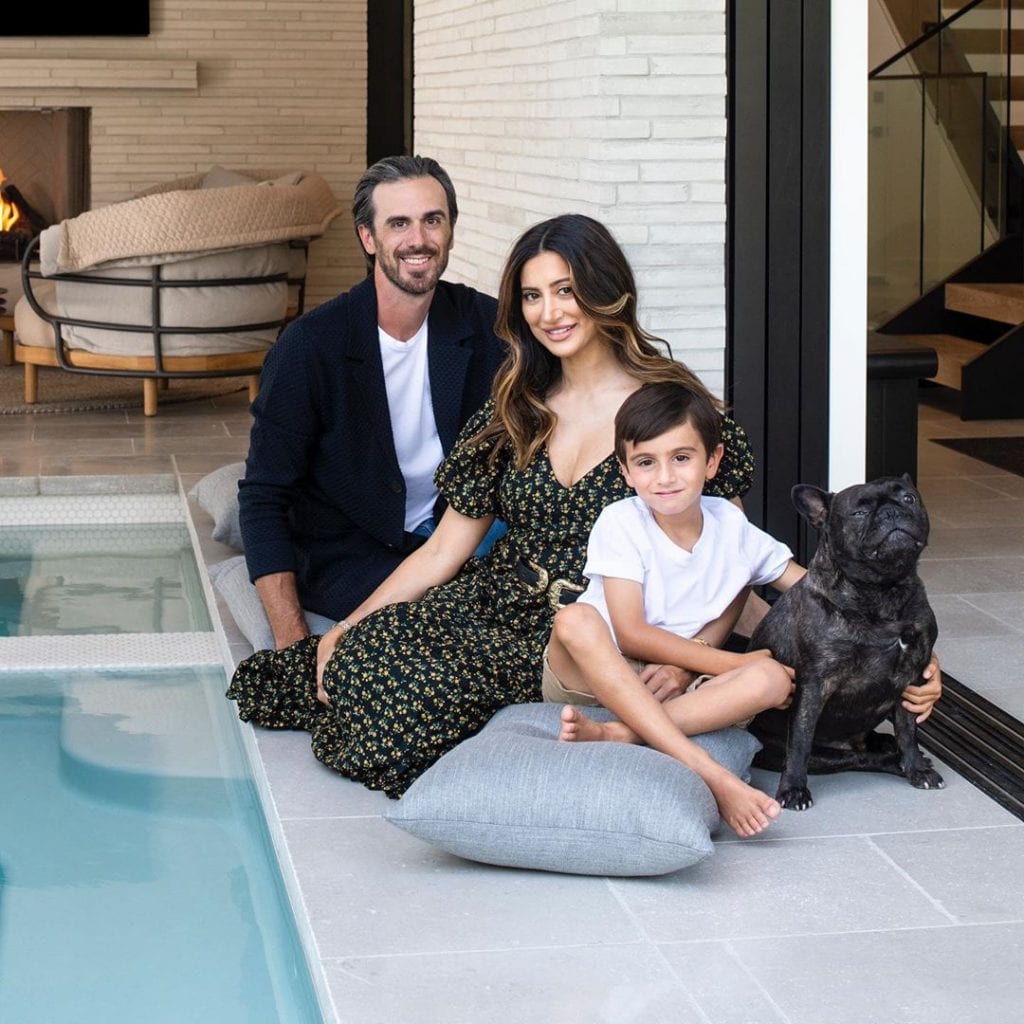 Shortly after ending a decade-long marriage, Noureen met NHL player Ryan Miller. Miller is a successful hockey player and is considered one of the best American-born goaltenders in the NHL. The couple made it official in 2011 and celebrated the birth of their first child in 2014.
Elisha Cuthbert
Elisha Cuthbert is a Canadian actress who started her career hosting children's shows in her home country. The actress has also starred in films such as Airspeed, Love Actually, and House of Wax. The actress is also known for portraying the role of Jack Bauer's daughter in the TV show 24.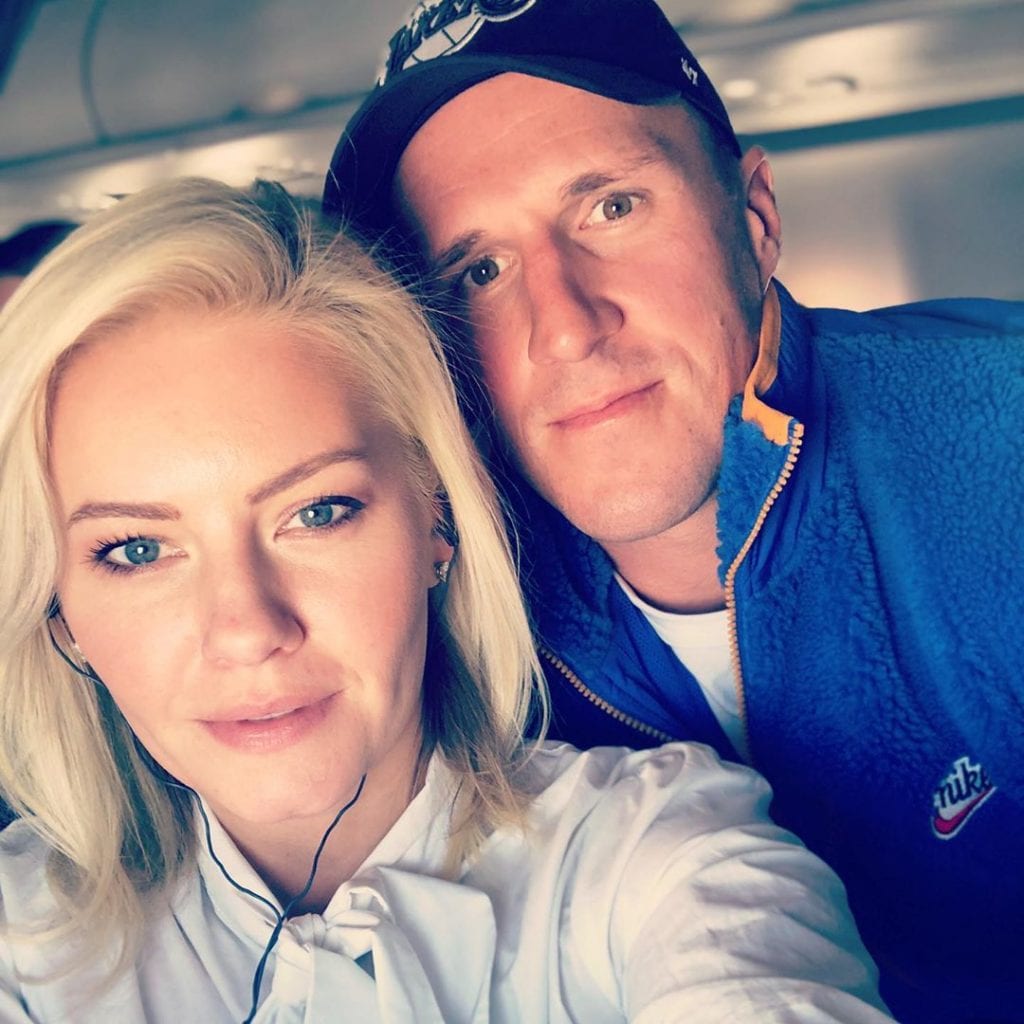 Elisha and NHL defenceman Dion Phaneuf started dating in 2008. The actress and the 3x NHL All-Star player tied the knot five years later. After almost a decade together, the pair announced their first pregnancy and welcomed their daughter in 2017.
Ann-Kathrin Götze
After gaining recognition after starring in the German edition of the Next Top Model, Ann-Kathrin Götze became a digital influencer and has opened her own business in the fashion industry. In addition to that, the German model also runs her own YouTube channel!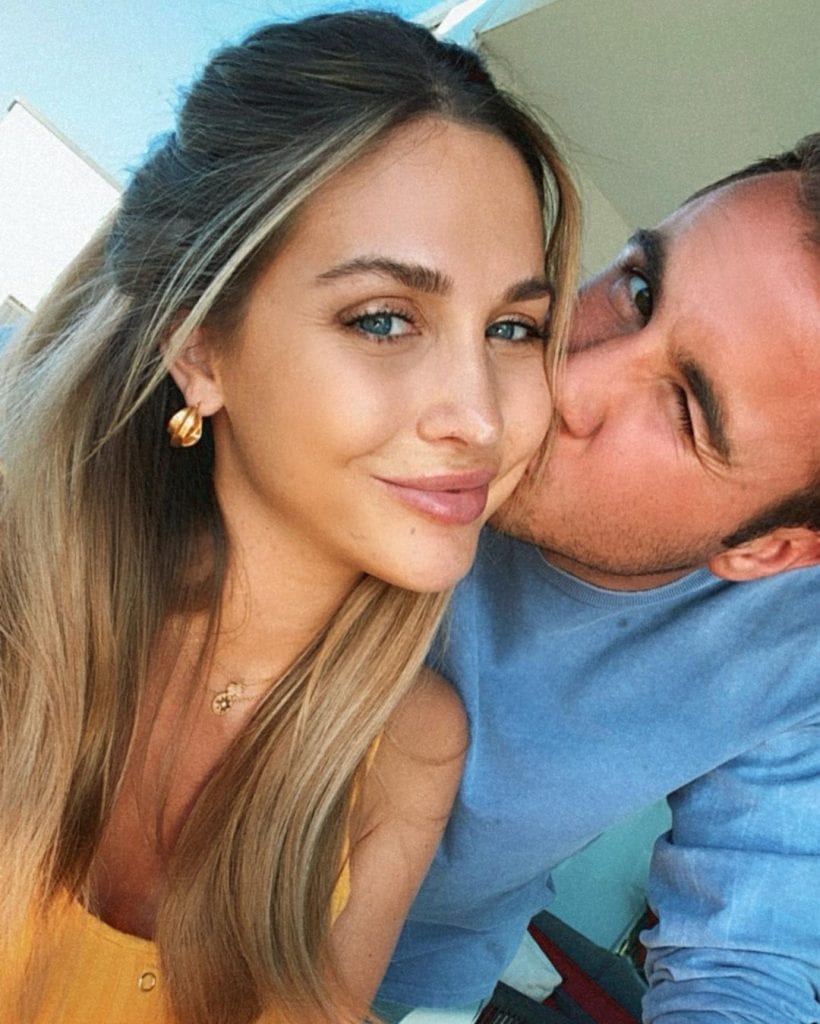 Back in 2014, Mario Götze scored an important goal during the World Cup finals and helped Germany win the competition. However, two years prior to him becoming a soccer star, Mario and Ann-Kathrin started dating. The pair decided on a private hush-hush wedding in 2018 and are still going strong!
Dr. Ashley Boccio
Ashley Boccio is an inspiration for many working women. The surgeon was finishing her residency while she was pregnant with twins. On top of that, Dr. Boccio is also a former Lacrosse player — and she's a good one at that!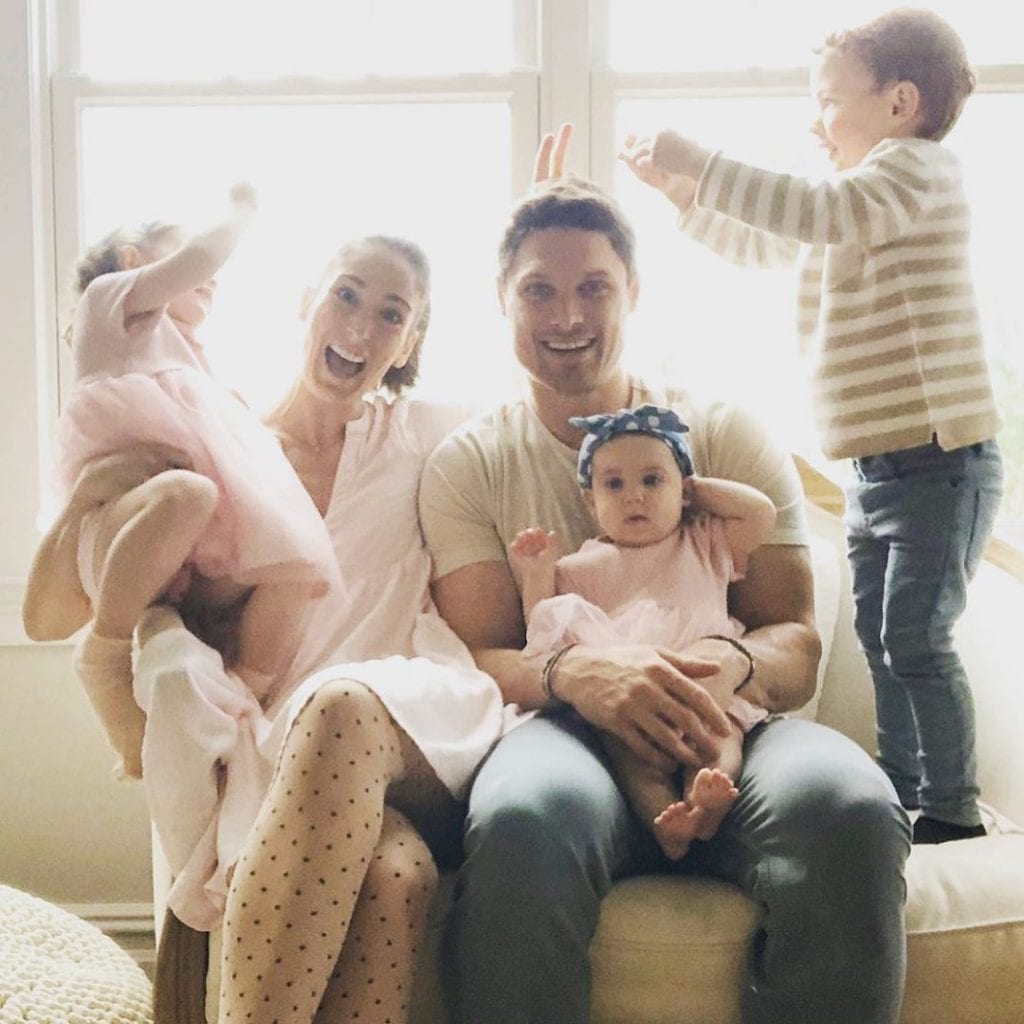 Back when they were still enrolled at Penn State, Chris and Ashley met for the first time. They both played lacrosse and were competitive at the sport, and that's what drove them together. The pair got married in 2017 and have since had three kids together.
Jonelle Price
Jonelle Price is a medal-winning horserider from New Zealand. The athlete established her career in horseriding alongside her husband, Tim Price, whom she's known since they were in their teens. An interesting fact? Jonelle and Tim have competed against each other in the past!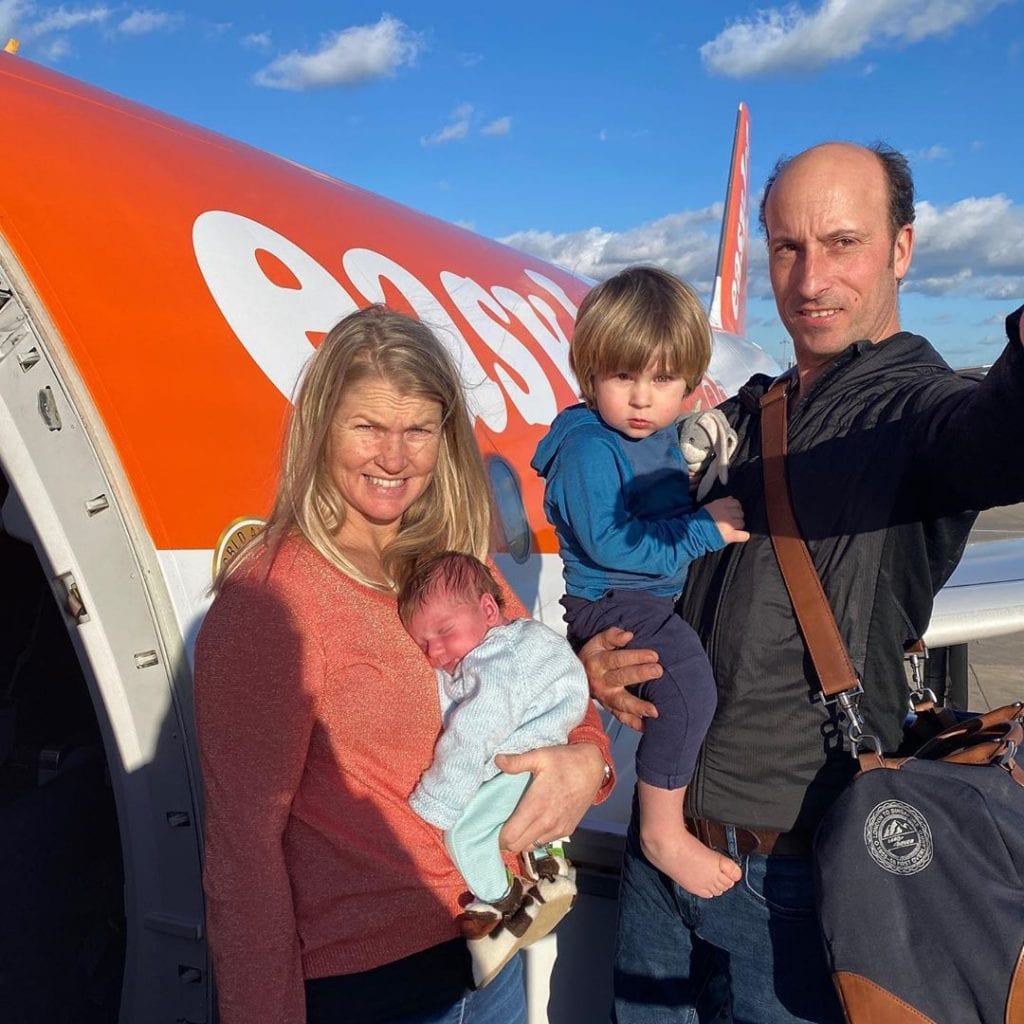 This athlete, WAG, and her husband were best friends before anything else. They bonded over their passion for horse-riding and started dating in 2001. After twelve years together, they decided to make it official and wed in 2013 and now have two children.
Pilar Rubio
Pilar Rubio is a well-known name in Spain. She's hosted different TV shows and has even starred in others. This model and TV personality was well-known in her home country way before she met her husband and currently has over 5 million followers on Instagram.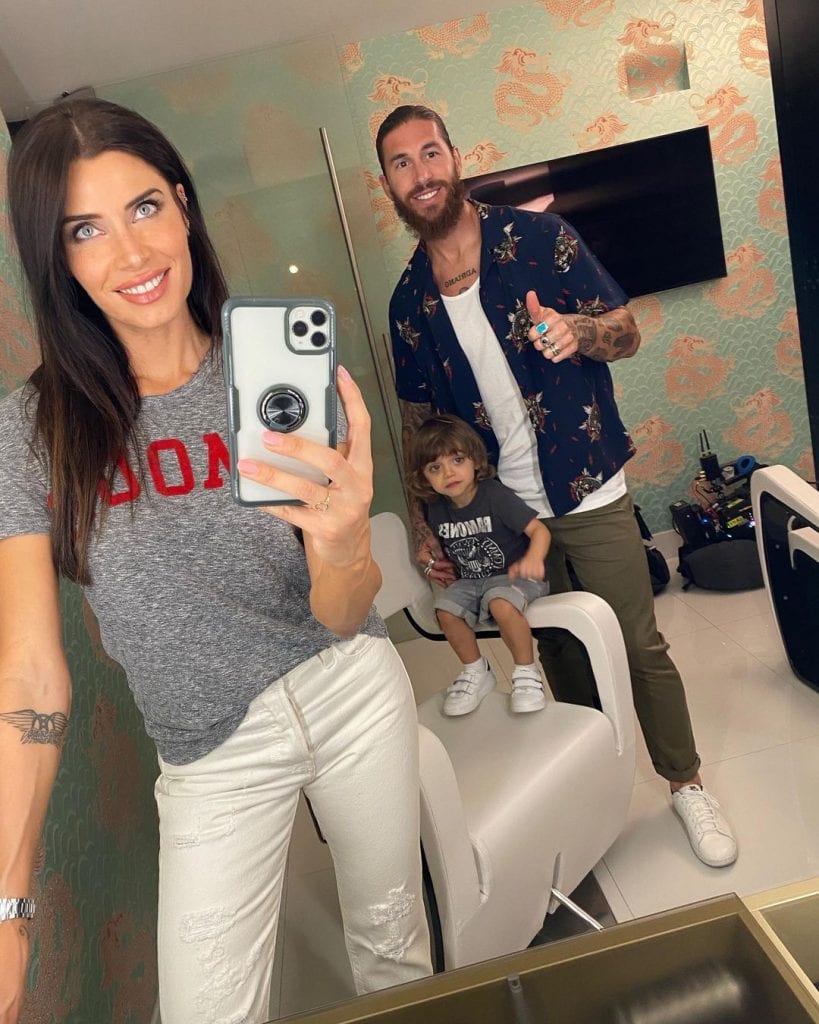 Back in 2012, Pilar started dating Spanish soccer star Sergio Ramos, who's the captain of both Real Madrid C.F. and the Spanish national soccer team. Pilar and Sergio got married in 2019, and they have had four sons together.
Teyana Taylor
If you're into music, you've probably heard of Teyana Taylor before now. The singer-songwriter/dancer from New York first started making a name for herself in the industry when she choreographed a music video for Beyoncé…at the very young age of 15!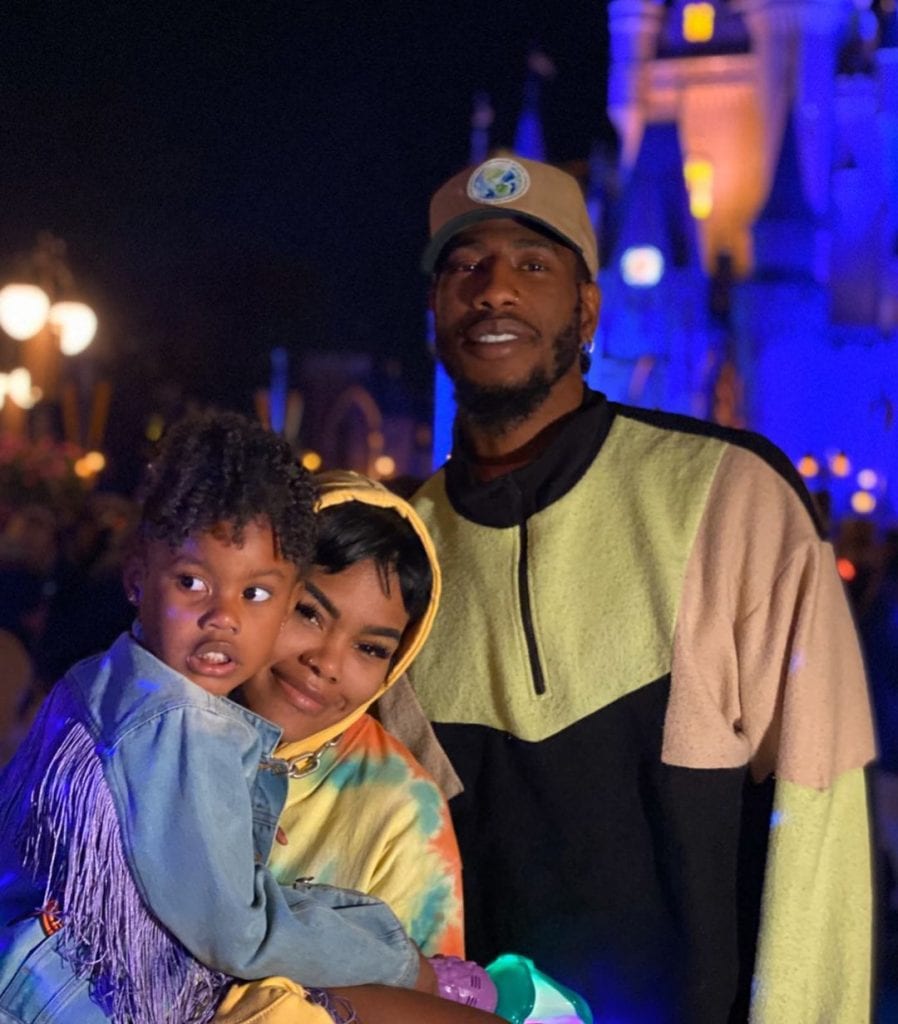 Teyana has been building her career ever since that first Beyoncé collab. She's released three different albums and starred in music videos for artists such as Jay-Z and Kanye West. As for her husband, NBA player Iman Shumpert, the pair got married in 2016 and have two children together.
Kate Upton
Kate Upton started her modeling career when she was 16 years old, signed under Elite Model Management. After that, her career as a bikini model skyrocketed, and she's been on the cover of Sports Illustrated on three different occasions.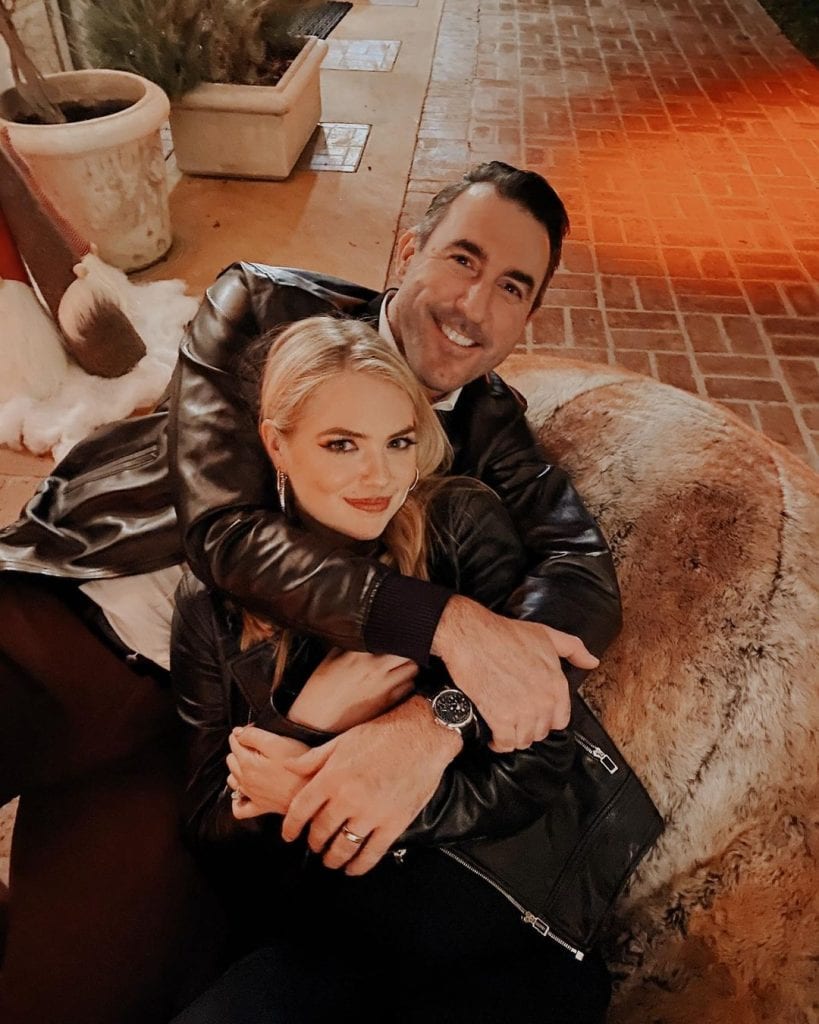 In addition to modeling, Upton has also starred on a few television shows as well as in Hollywood movies, including the comedies The Other Woman and The Layover. Kate started dating MLB player Justin Verlander in 2014. They tied the knot in 2017 and had their first child a year later.
Allison Stokke
Before she was even out of high school, Allison Stokke had already broken records in pole vaulting. While her career (as a model) skyrocketed partly because some pictures of Allison went viral, she has since used that in her favor and landed several deals with sports brands.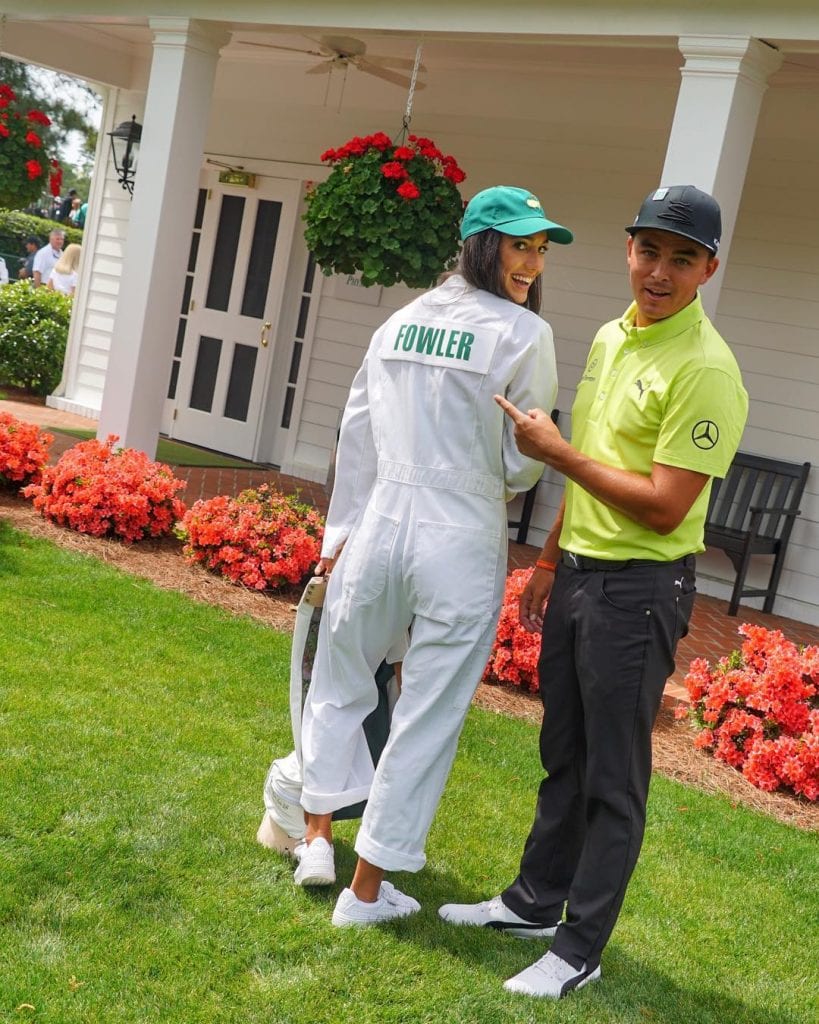 Allison broke records for youth athletes and proceeded to continue competing and breaking records in college. She has since been the face for world-class brands such as Nike and GoPro. Stokke started dating golfer Rickie Fowler in 2017, and they got married in 2019.
Lisa Trede
Lisa Trede is a household name when it comes to horseback riding. She is a horseback rider with multiple accolades on her belt. The professional athlete has won awards and recognition within the horseriding world – she has garnered such attention that she's made deals with brands that include Land Rover!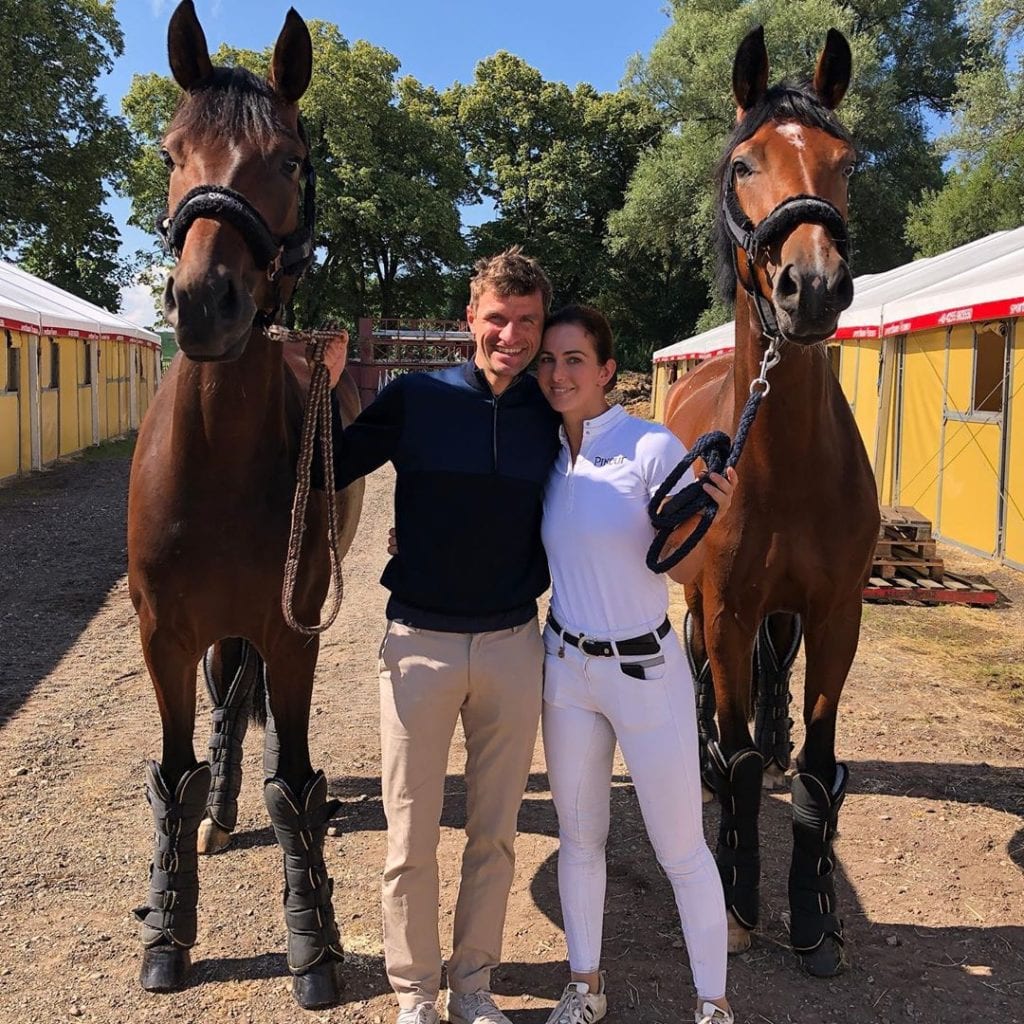 As to her personal life, Lisa is also successful. She started dating Germany National soccer team Thomas Müller when they were both teenagers, and the pair have been married since 2009. Though they don't have children, Thomas and Lisa have a pet horse that they raise together.
Nina Westbrook
Nina Westbrook is a well-known basketball player around UCLA. Before she had even met her husband, Nina was already breaking records in the courts and making a name for herself out there. The former athlete now holds a Master's degree in clinical psychology!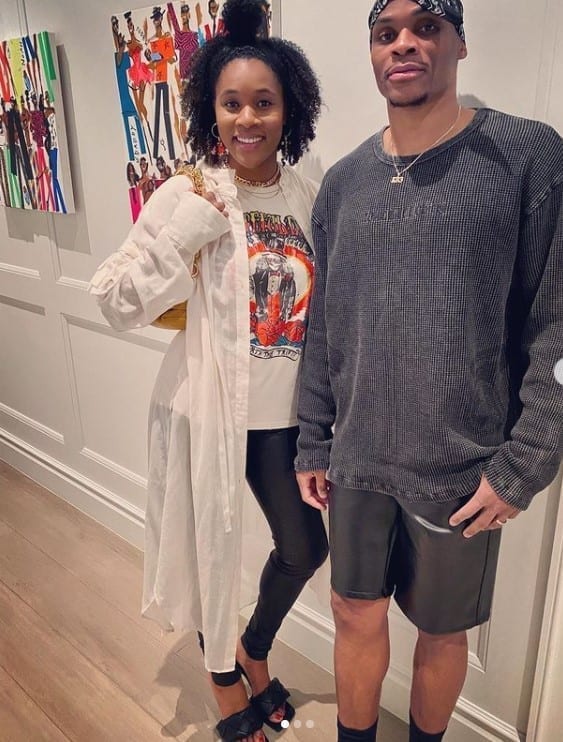 Nina met her husband, NBA player Russell Westbrook when they were attending UCLA. While she played over 100 games for their university, Russell quit college to pursue a professional career in basketball. The pair got married in 2015 and have three children together.
Anushka Sharma
Anushka Sharma is one of the most well-known Bollywood actresses, and has steadily built a career for herself over the last ten years. She's influential not only in India but also in many parts of Asia! If that wasn't enough, Anushka is also one of her generation's highest-paid actresses, with a net worth of over $30 million!
Anushka and her husband, cricket superstar Virat Kohli, first started dating in 2015. However, Anushka wasn't ready to settle down, and the pair split shortly after making their red carpet debut. But true love spoke louder, and they got back together. The pair got married in 2017 and are waiting to meet their first child in January 2021.
Ashley Nicole Roberts
Ashley Nicole Roberts started making a name for herself in modeling before she met her husband, NFC champion Philip Wheeler. Ashley was signed under Ford Models, a renowned agency in the fashion world. On top of being a model, Roberts is also an army veteran!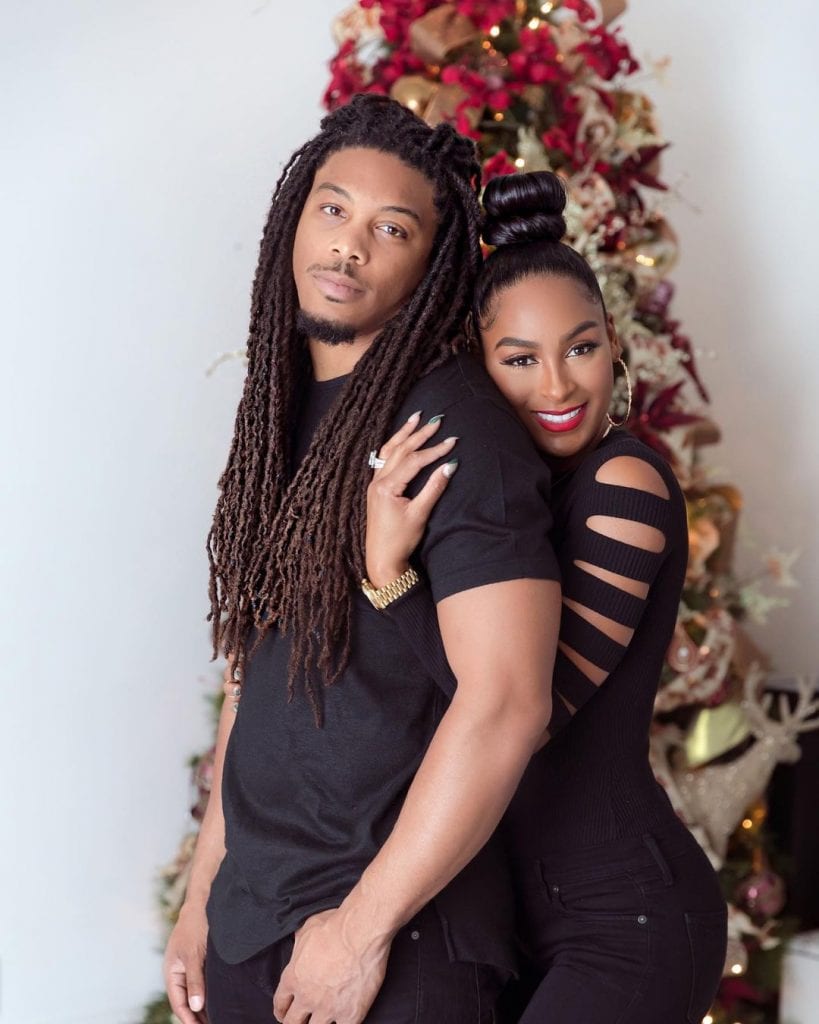 Currently, Ashley is a model for Rihanna's lingerie line Savage. The veteran met Philip and the two started dating before they tied the knot in 2017. A proof that she's a certified WAG? Ashley Nicole and Philip Wheeler starred in the show WAGS: Miami!
Kealia Ohai
Kealia Ohai is not just a WAG: she's a soccer star who started making a name for herself when she was still in high school. She has since won championships and has represented the United States under the U-15, U-17, U-18, U-20, and U-23 teams.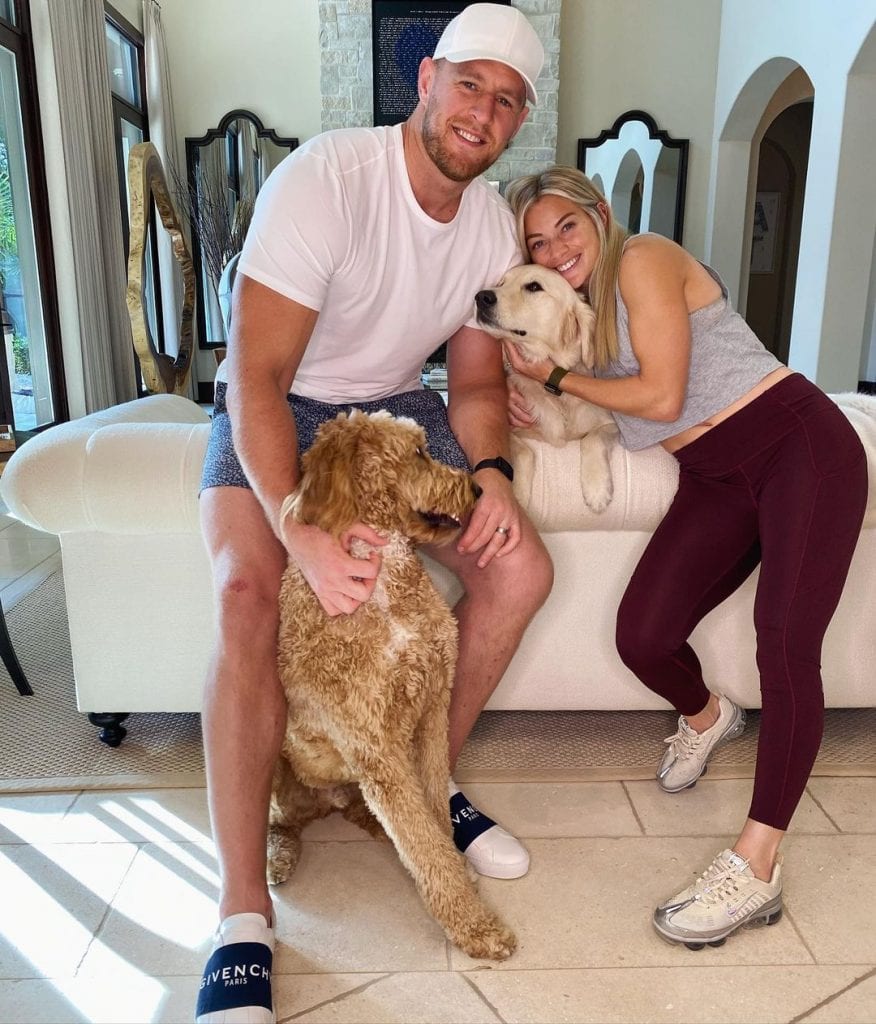 Currently playing for the Chicago Red Stars, Kealia started dating her husband, J.J. Watt, back in 2016. The pair quickly became one of the power couples in sports, and they tied the knot in 2020 during a secret ceremony in the Bahamas. The pair is yet to have children.
Stephanie McMahon
You can't talk about powerful wives of athletes without mentioning Stephanie McMahon. Her sport is slightly different than the others on this list: she is an occasional wrestler on the WWE! But more than that, Stephanie is the daughter of the WWE's current CEO, Vince McMahon.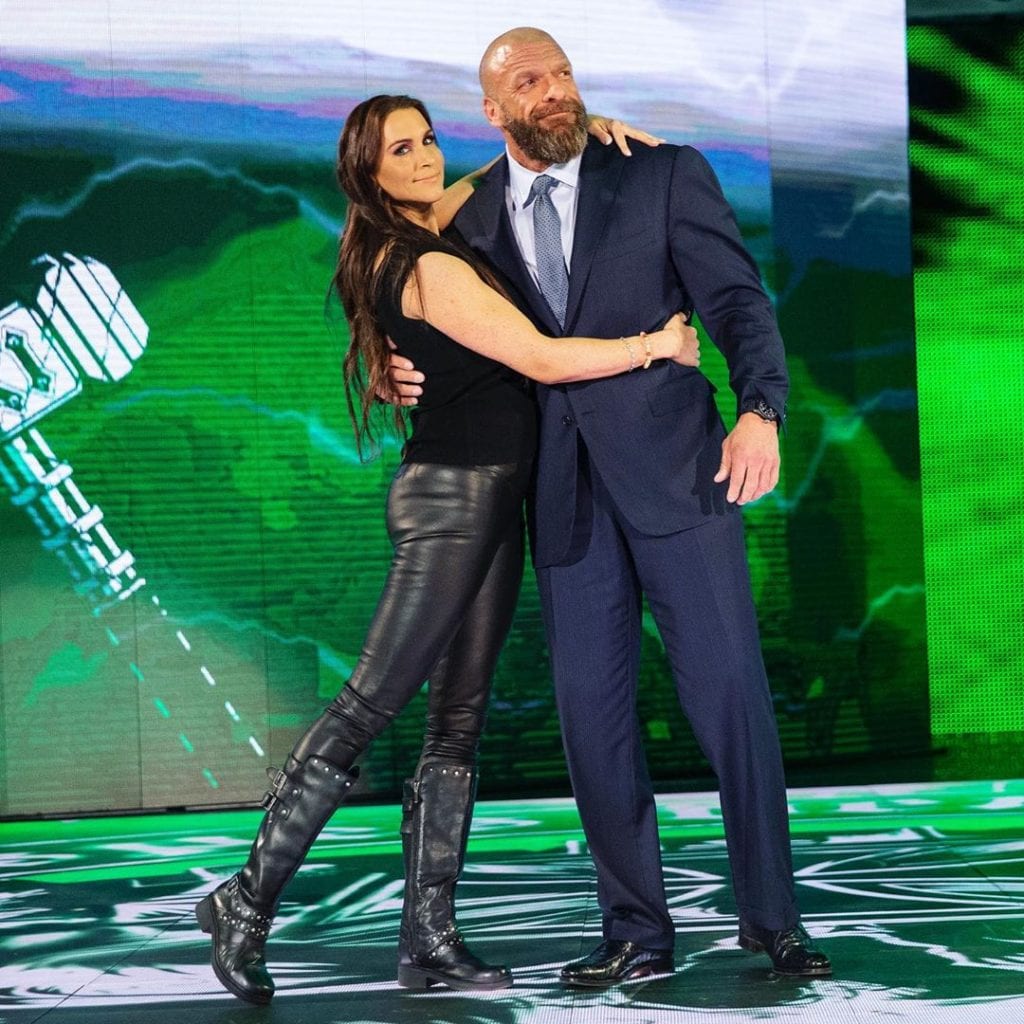 Stephanie and the heavyweight champion Triple H kicked off their relationship as a publicity stunt, or that's what people used to say. The pair proved everyone wrong by remaining steady and strong (quite literally) since they got married 17 years ago. Stephanie and Triple H have three daughters.
Lauren Holiday
Lauren Holiday is one of the most legendary icons in women's soccer. She had won two Olympic medals with the USWNT and achieved a feat that no one else had at the time that it happened: she was the first female soccer player to have her jersey retired from the sport!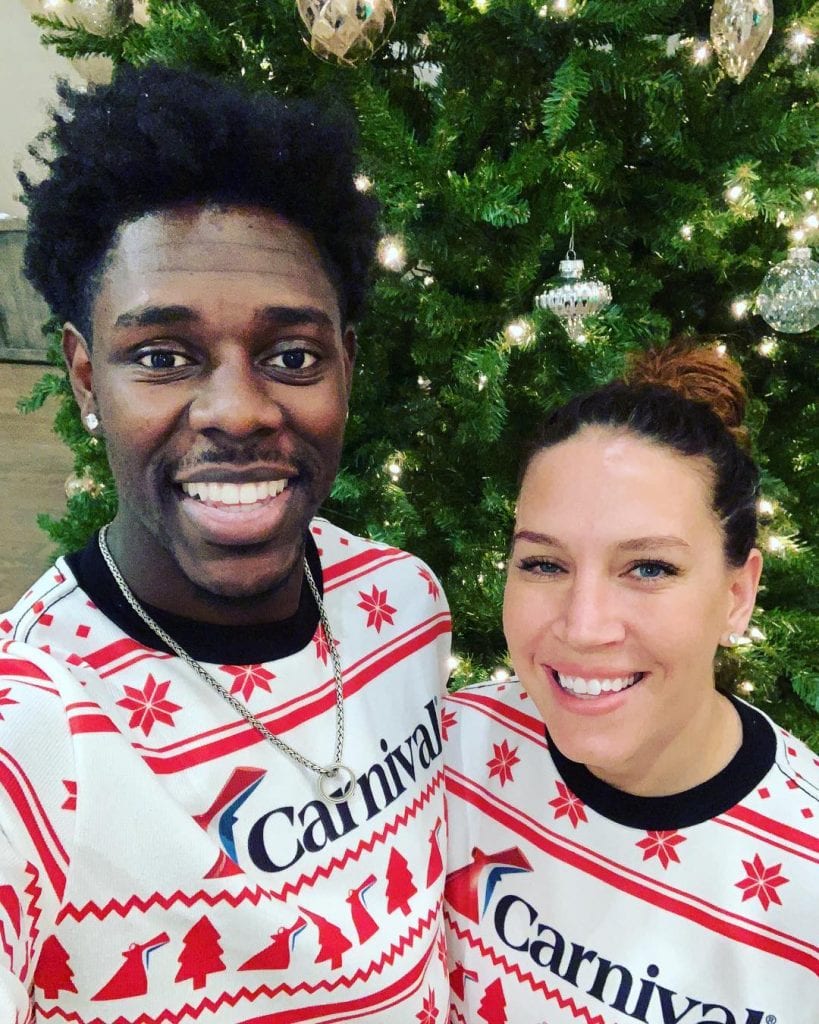 Lauren was still playing in college when she met her husband, Jrue Holiday. He was a member of the UCLA Bruins, and the pair started dating in 2008 before getting married five years later. This successful pair has a beautiful child together!
LaLa Anthony
LaLa Anthony first rose to fame in the early 2000s, when she started hosting the TV show Total Request Live, one of MTV's most popular shows. Following her work on TRL, LaLa was invited to host the iconic VH1 reality Flavor of Love, which is still remembered today.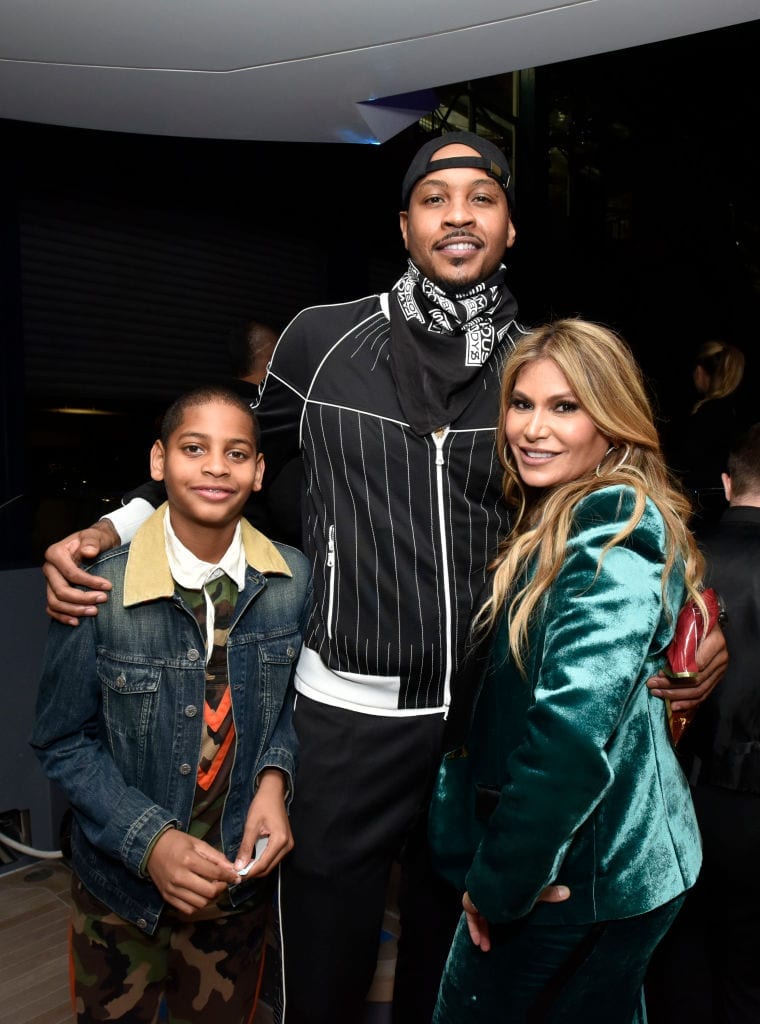 LaLa first met NBA legend Carmelo Anthony back in 2003, and they got engaged just a few months later. While their relationship seemed strong, the couple waited for 7 years before they tied the knot in 2010. While the pair did split for a couple of years, they reconciled and are as strong as ever!
Jaime Edmondson
Jaime Edmondson is not the WAG you might want to mess up with! This baddie has a college degree in Criminal Justice and has even worked for the police department in Boca Raton, Florida! However, Jaime decided to follow another dream in her life and became a professional cheerleader.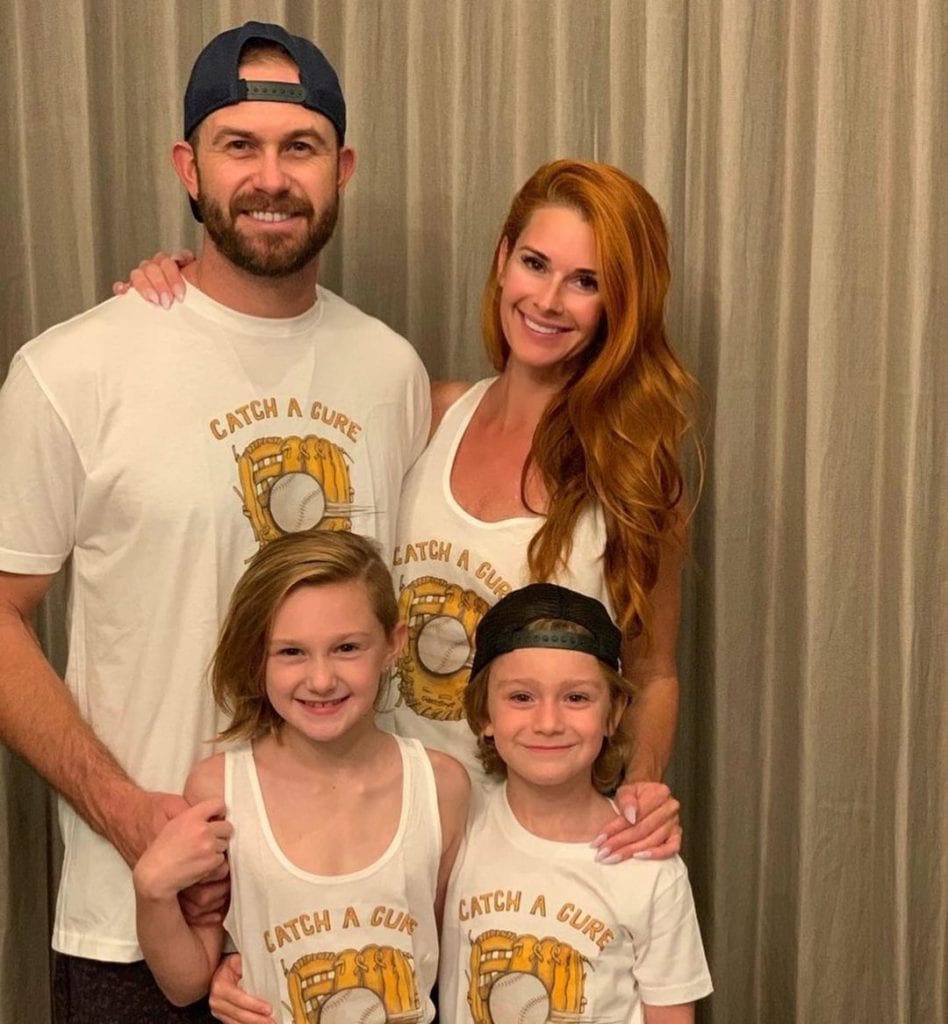 In 2012, Jaime met MBL player Evan Longoria, and the pair hit it off right away. They were together for three years before getting married in 2015. Jaime chose motherhood over cheerleading and is now dedicated to her two children with Evan.
Alex Morgan
Alex Morgan is a familiar name in the soccer world. She's helped the USWNT win two World Cups and an Olympic medal! If that weren't enough, Alex was a finalist for one of the most important awards in soccer: the FIFA World Player of the Year!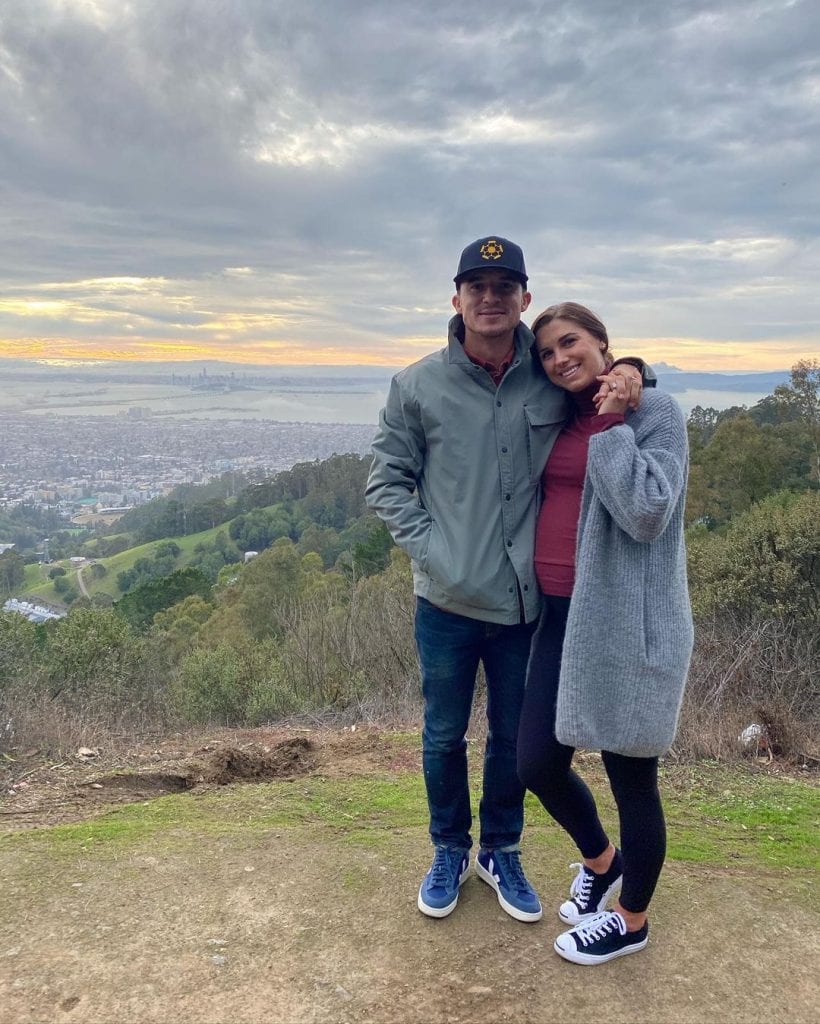 In addition to being one of the best players in soccer history, Alex Morgan also has a successful love life. While she was still playing soccer at Berkely, she met her husband, soccer player Servando Carrasco. This footballer couple got married in 2014 and welcomed their first child in 2020.
Sydney Leroux
Sydney Leroux is another iconic soccer player that has played an important role for the USWNT. One of her most legendary moments was when Sydney scored 5 goals during a single match, back in 2012. On top of being endorsed by Nike, Sydney was the first female athlete to represent the brand BODYARMOR!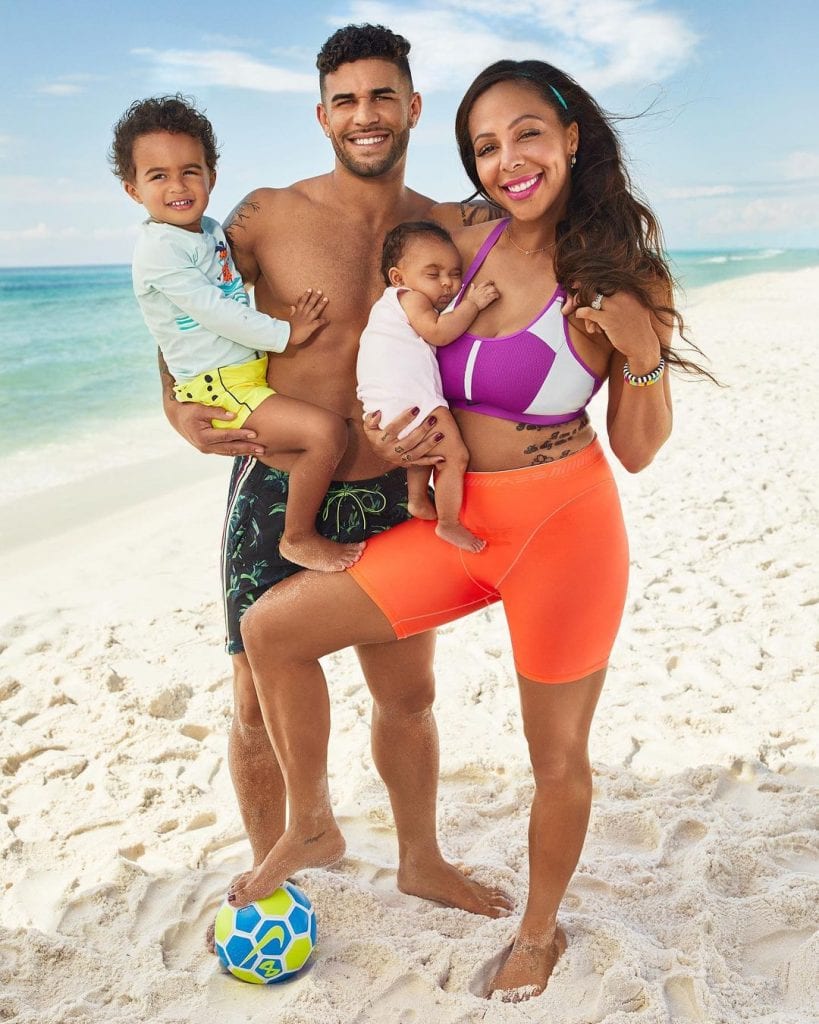 Sydney is married to soccer player Dom Dwyer, having met him back in 2014. They got married in 2015 and announced they were expecting their first child one year later. The pair has since had another child in 2019, and they remain as strong as ever!
Amelia Vega
Amelia Vega is very well-known in the beauty pageant world. She's especially important for her country, the Dominican Republic, as she was the first Dominican contestant to win the Miss Universe pageant — at the young age of 19, making her one of the youngest women to win this contest.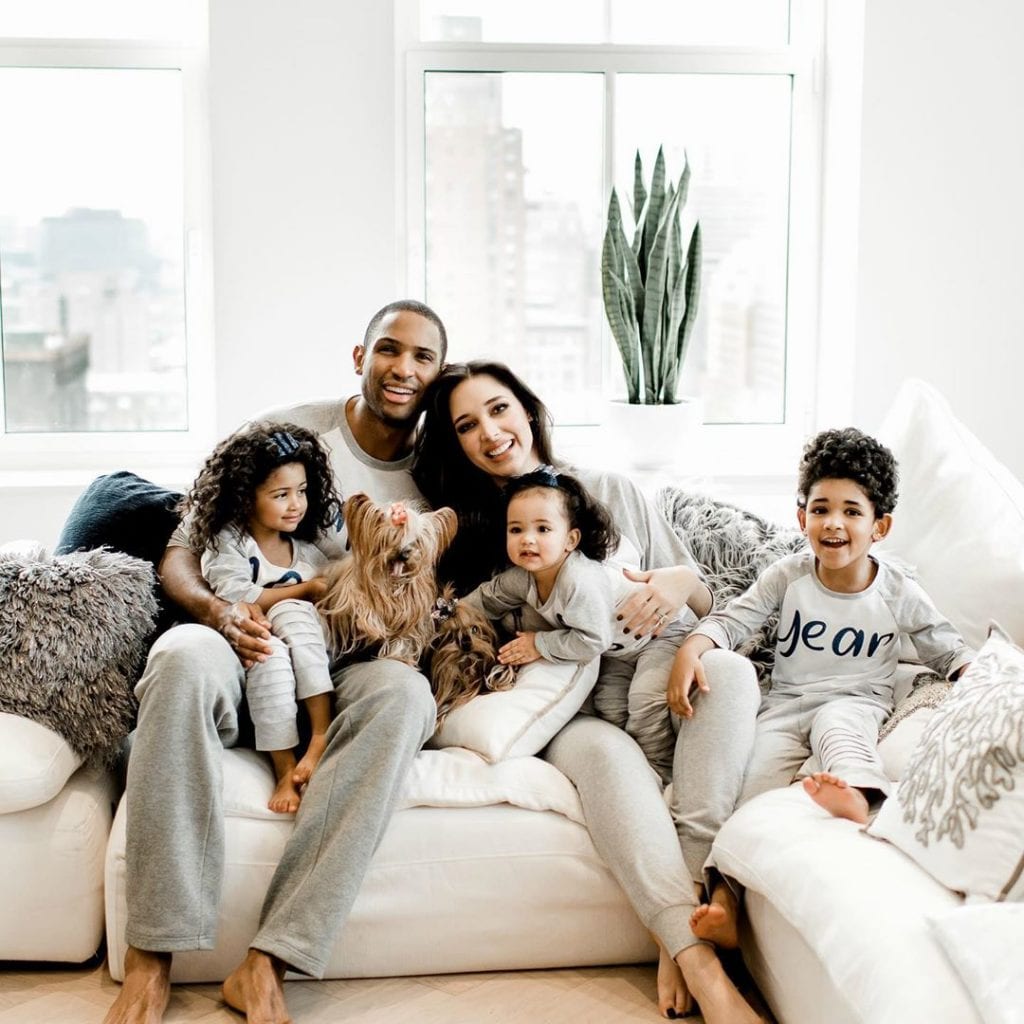 Vega and Al Horford, a NBA player, started seeing each other in 2009. The pair waited for two years before tying the knot. Three years later, in 2015, Amelia and Al announced the birth of their first child. As of 2021, they are the parents of three!
Sania Mirza
When the subject is tennis, Sania Mirza is a very important name. She's represented India since 2001 and has built such a successful career she's considered the best tennis player in her country's history! Even though she had to quit playing singles, Sania has also had success in playing doubles.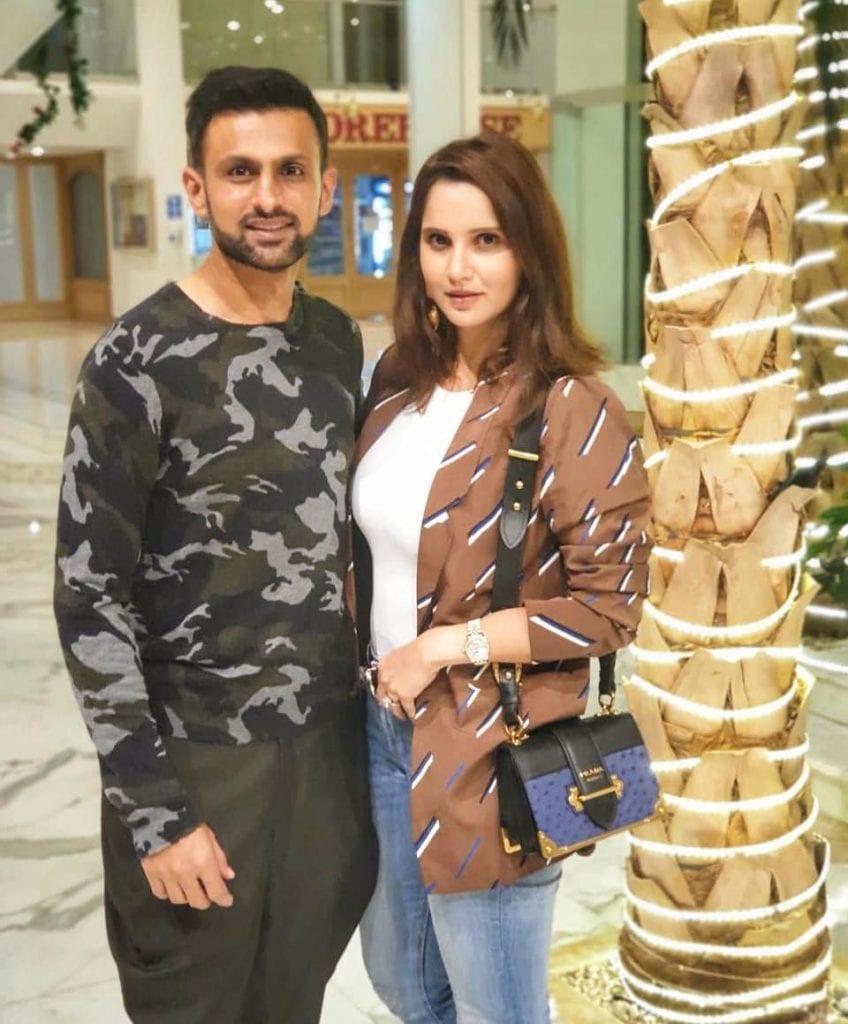 Sania Mirza almost got married to her childhood best friend, but life had other plans for her. Around one year after her engagement was called off, Sania started dating Pakistani cricket superstar Shoaib Malik. This successful pair got married in 2010 and have one child together.
Gabrielle Reece
Gabrielle Reece is one half of the longest-lasting relationship in this list. She is the original successful WAG, having made a name for herself as a volleyball player back in the 1990s. She won several awards in consecutive years, being considered one of the best offensive players at the time.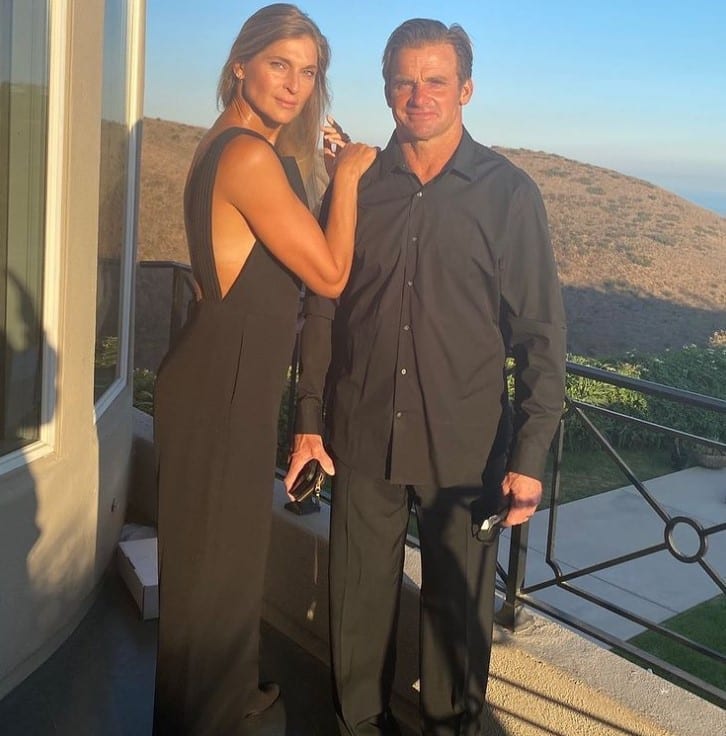 On top of being a successful athlete, Gabrielle also garnered attention for her looks and ventured into modeling as well. In 1997, Gabrielle married pro-surfer Laird Hamilton. The pair have two children together, and their relationship is still as steady as it was 23 years ago!
Anna Lewandowska
Anna Lewandowska is one of Poland's best female karate athletes. The 32-year-old has an impressive resumé: she's won the world championship 3 times and the European championship 6 times. But her most amazing record is that she won the Polish championship 29 times, proving that she's one of the best in her sport!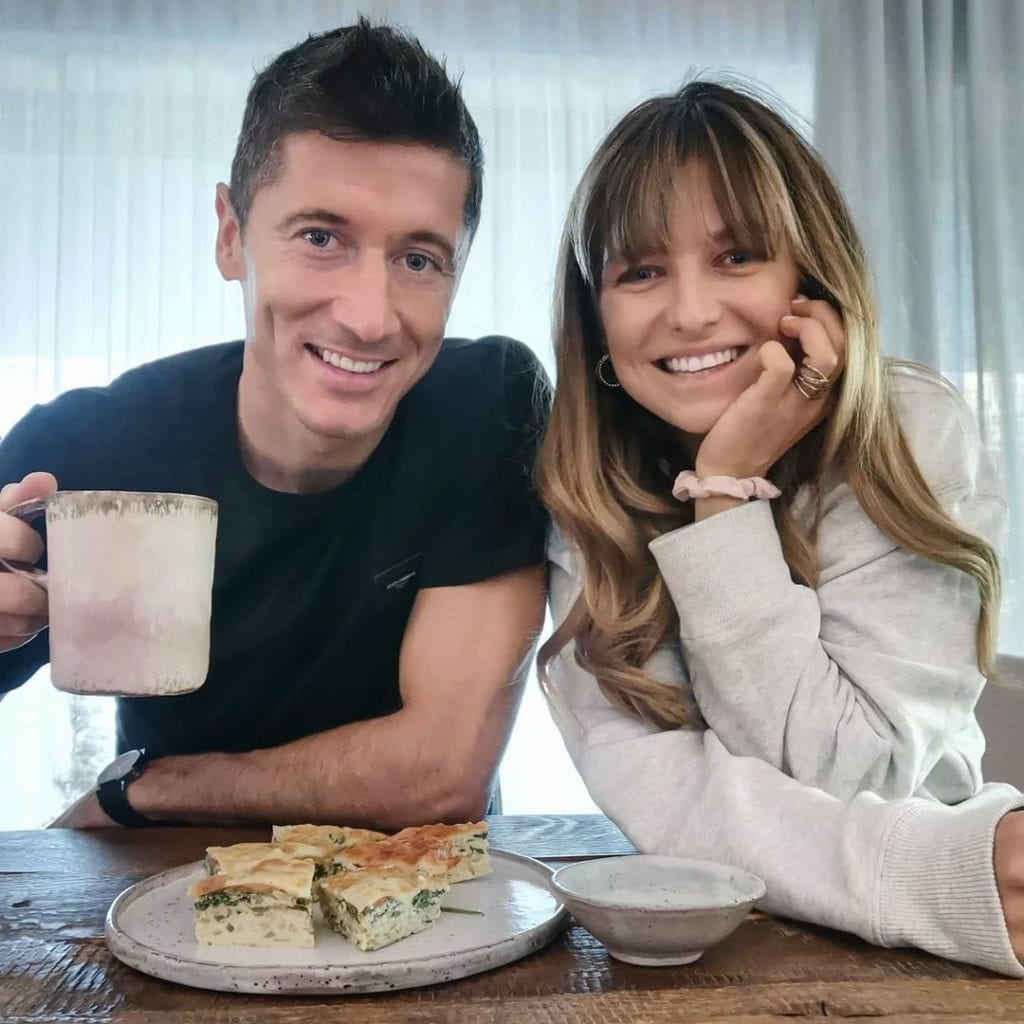 On top of that, Anna Lewandowska also has a degree from the Academy of Physical Education in Warsaw and is a specialist in nutrition. Back in 2013, Anna got married to soccer superstar Robert Lewandowski, the most recent recipient of the Best FIFA Men's Player in 2020, beating players such as Messi and Ronaldo. Anna and Robert have two daughters.
Demi-Leigh Nel-Peters
Another Miss Universe on our list is Demi-Leigh Nel-Peters. This South African beauty was crowned Miss Universe and Miss South Africa in 2017, at the age of 22. Demi-Leigh was only the second South African contestant to win the global pageant!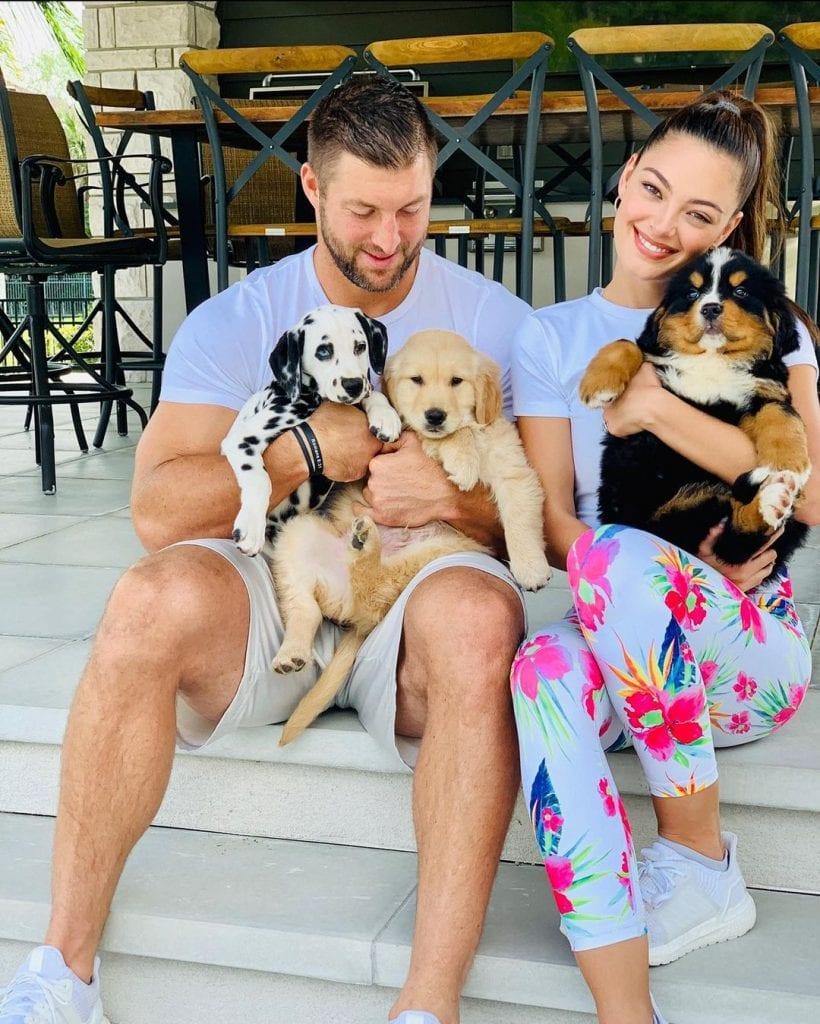 Around the same time that she was chosen as the newest Miss Universe, Demi-Leigh ventured into a relationship with former NFL star Tim Tebow. They got engaged two years later, and the wedding ceremony took place in South Africa in 2020.
Winnie Harlow
Winnie Harlow first appeared in the spotlight after starring in the fashion TV show America's Next Top Model back in 2014. She garnered attention for being one of the fan-favorite contestants on the show and for being so confident and outspoken about her skin condition.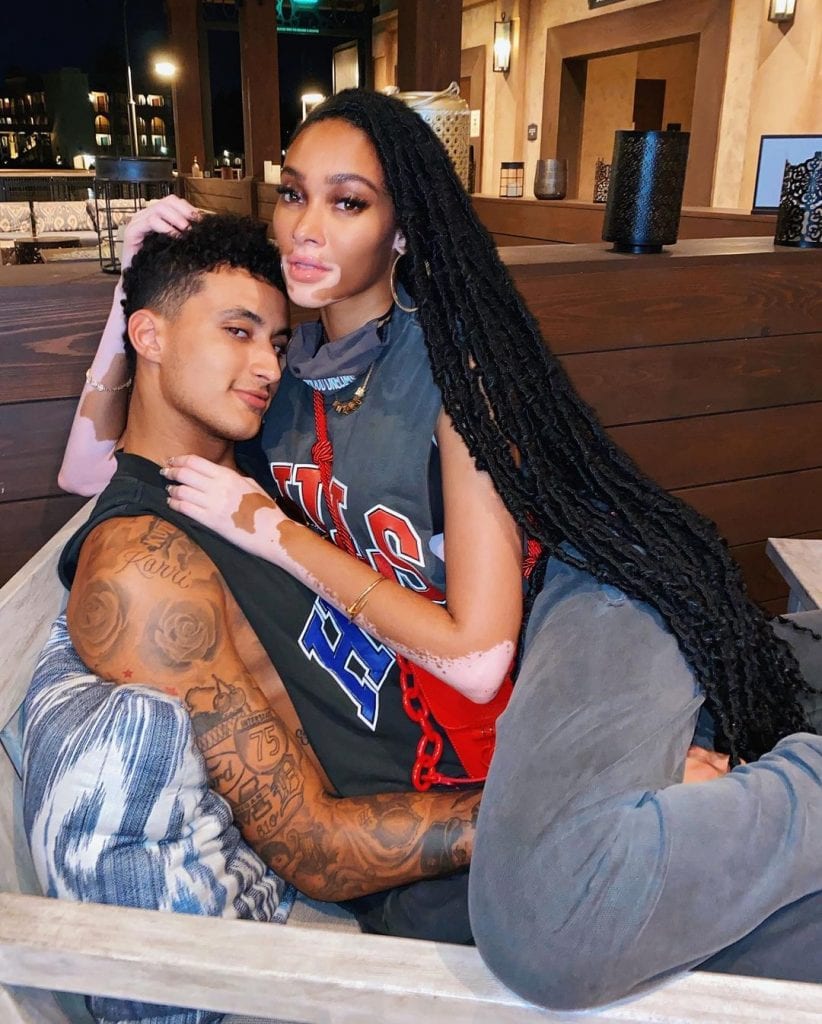 Even before her participation in the show, Winnie tried to raise attention to her condition, called vitiligo. Winnie first went Instagram official with NBA player Kyle Kuzma last year, and the pair were quarantining together during the COVID-19 pandemic.
Shakira
Shakira first rose to prominence in 1995, with the release of her third album. She has since become the top-selling Latina artist in the history of music — and that's not an easy feat, considering how many famous Latino artists are also commercially successful!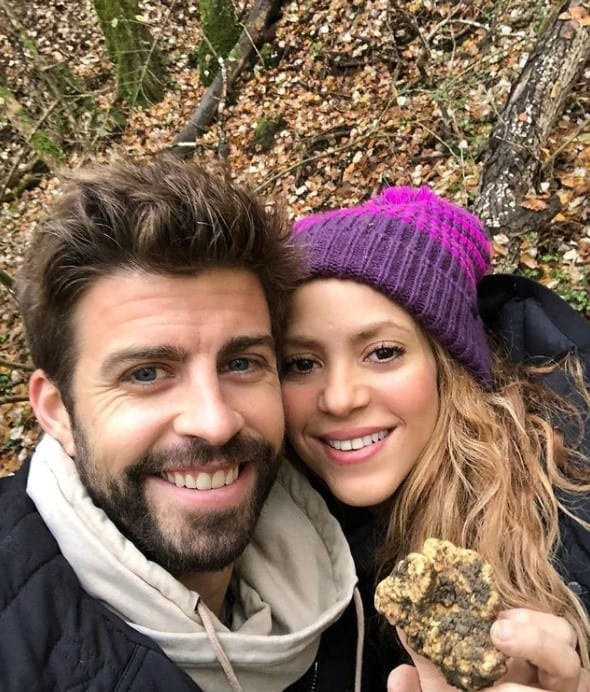 During the 2010 World Cup, Shakira wrote and performed the theme song of the competition, and that was when she met her partner, Spanish soccer superstar Gerard Piqué. The pair started dating in 2011 and have two sons — but still have no plans to get married in the near future.
Kendall Jenner
Kendall Jenner needs no introduction. After rising to fame along with her sisters, Kendall has become one of the most recognizable people on earth. She's been on the cover of renowned magazines and has made a fortune of over $40 million with her modeling career.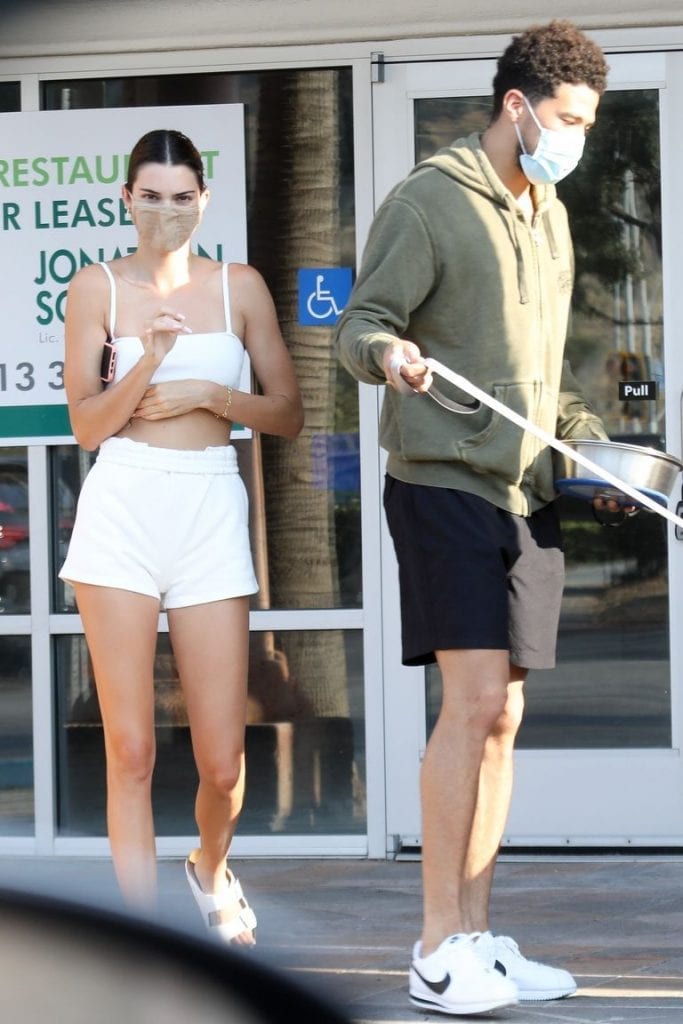 While Kendall has been spotted on dates with different athletes, most recently with NBA player Ben Simmons, she's never had a long-term relationship with any of them. The model is the only Kardashian-Jenner sibling who remains single and with no children — good for her!
Candace Cameron Bure
Candace Cameron Bure is one of the most successful child actors in Hollywood. Her career started in the late 1980s, but she only rose to fame after starring as D.J. Tanner in the super mega-hit show Full House.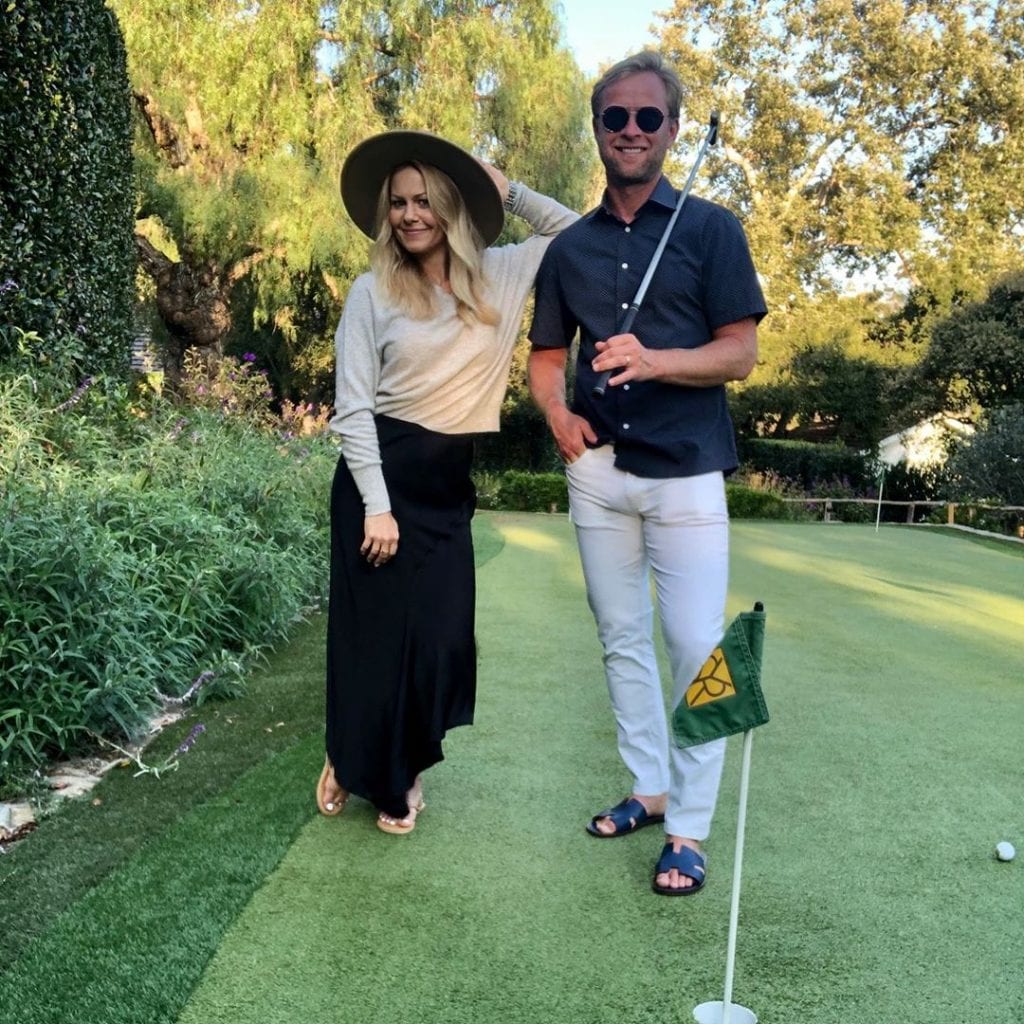 Back in the mid-1990s, Candace and her costar Dave Coulier attended a hockey game, and that was where she met NHL player Valeri Bure. The pair got married in 1996 when Candace Cameron was only 20 years old. They have three children together.
Jennifer Lopez
Jennifer Lopez, or JLo, first rose to fame after starring as Selena Quintanilla in the biopic about the deceased superstar. After her breakthrough role in the movie, JLo went on to star in several box-office hits and released chart-topping songs, establishing herself as one of the most important and most versatile Latino artists.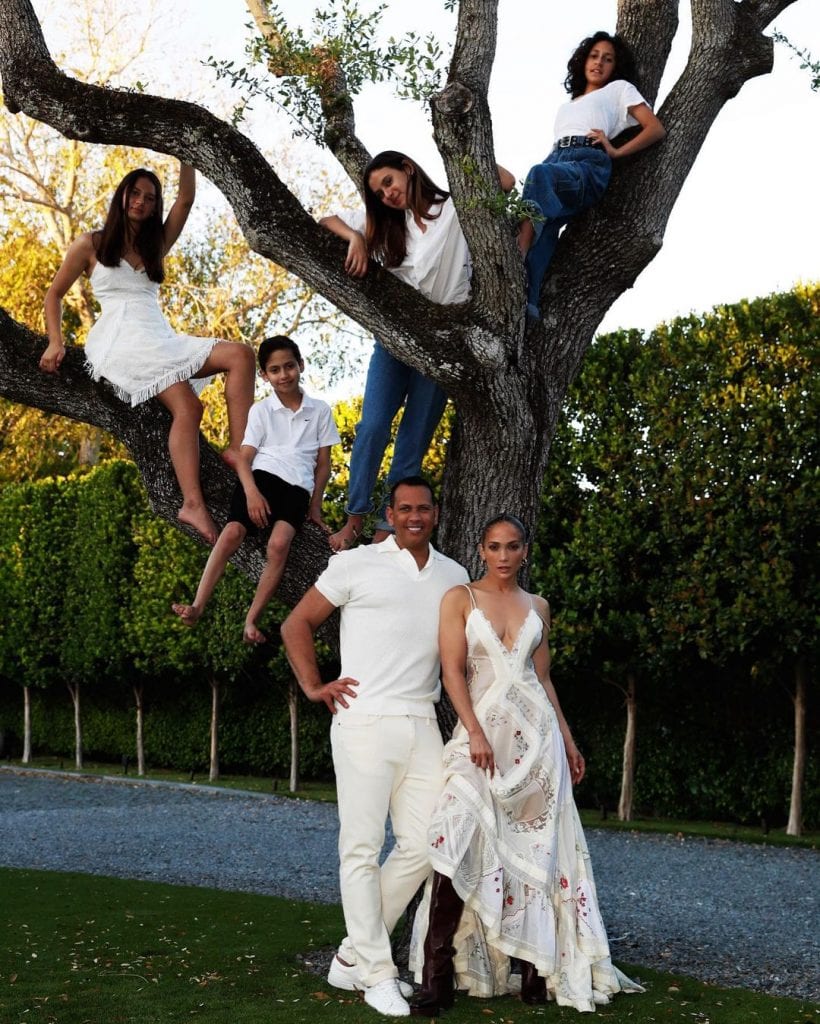 Jennifer was married to singer-songwriter Marc Anthony for almost a decade before they got divorced. In 2017, Jennifer and baseball superstar Alex Rodriguez announced that they were dating. The pair lives together in California and got engaged in 2019.
Savannah Brinson
Savannah Brinson is not just a superstar's wife. Far from that: this philanthropist/businesswoman is incredibly driven when it comes to empowering young girls. Savannah has launched multiple programs whose goal is to help women achieve great things in the future.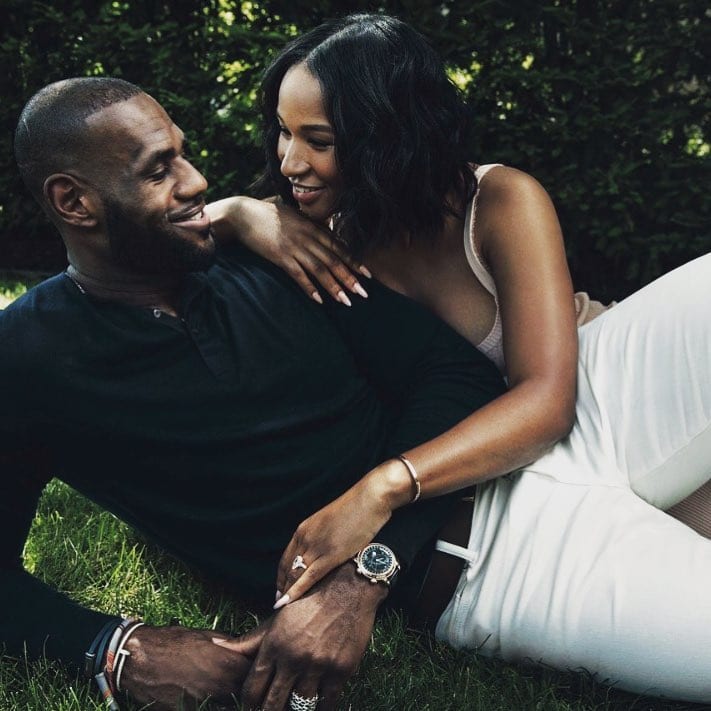 Her story with husband LeBron James goes way back. The pair was still in high school when they crossed paths back in 2002. Much like in a YA novel, LeBron and Savannah attended rival schools — but their love spoke louder, and the pair welcomed their first child before even graduating high school! This power couple got married in 2013, and they have three children together.
Victoria Beckham
Back in the 1990s, the Spice Girls gave a whole new meaning to success. The group is easily one of the most popular girl groups in pop history, and their influence lasts to this day. Out of the five original members, it's safe to say that Victoria Beckham, or Posh Spice, as she is fondly known, has had the longest-lasting success as an individual.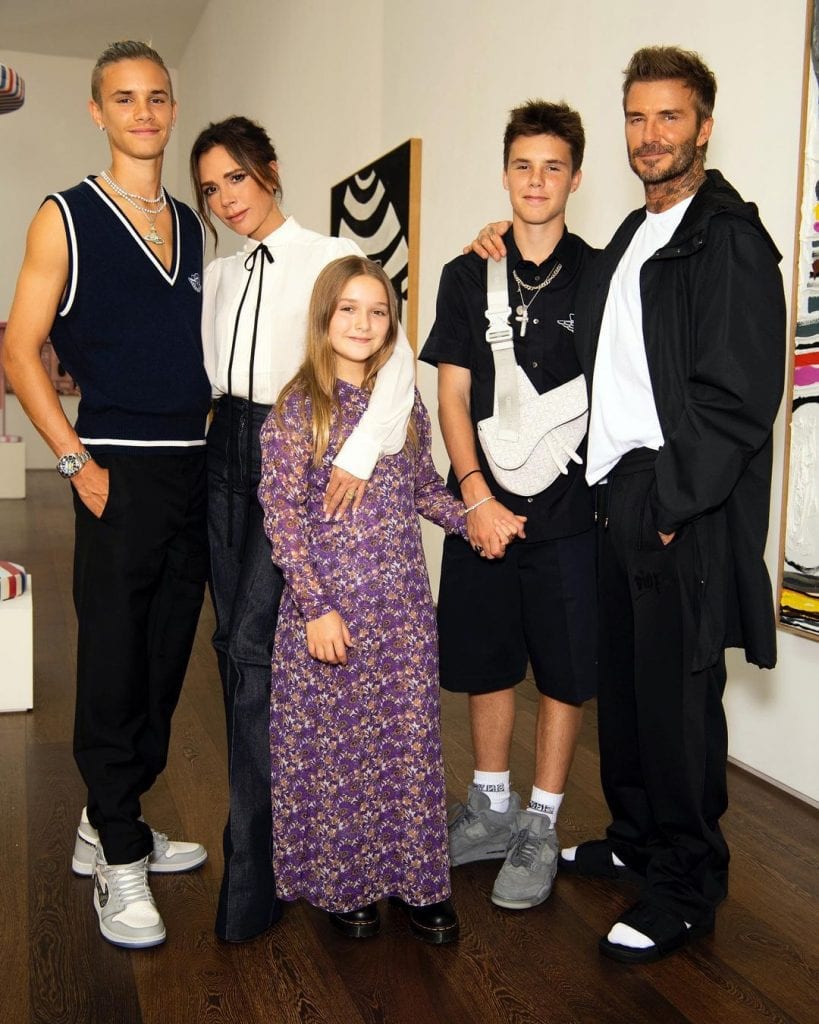 The year was 1997, and Victoria was at the top of the world alongside her bandmates, and David Beckham was having a brilliant time as a soccer player. The pair started dating that same year and announced their engagement in 1998. They've been married for almost 21 years and have four children together.
Anamaria Goltes
Anamaria Goltes is a digital influencer who enjoys trying her hand at being a model and a businesswoman. The Slovenian model rose to prominence thanks to her Instagram account, where she posts photos of herself and has garnered the attention of over 120,000 followers.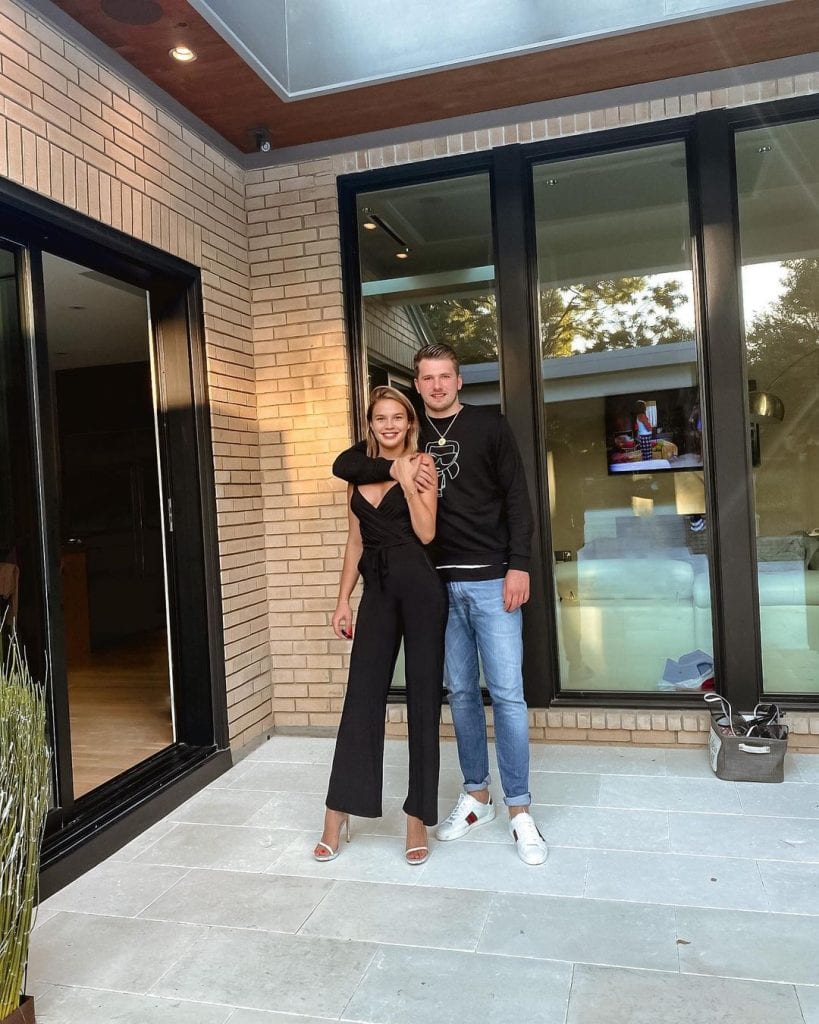 The Instagram model is currently signed under IMG Models, and she has been dating NBA rookie Luka Doncic since 2016 before he even got drafted by the NBA in 2018. While the pair haven't announced any engagement plans yet, here's to hoping that their love will last for a very long time!
Olivia Culpo
At the young age of 20, Olivia Culpo won the Miss Universe beauty pageant. That was the first time since 1997 that an American woman won the title, and it marked the first time ever that a Rhode Island-native was elected Miss Universe.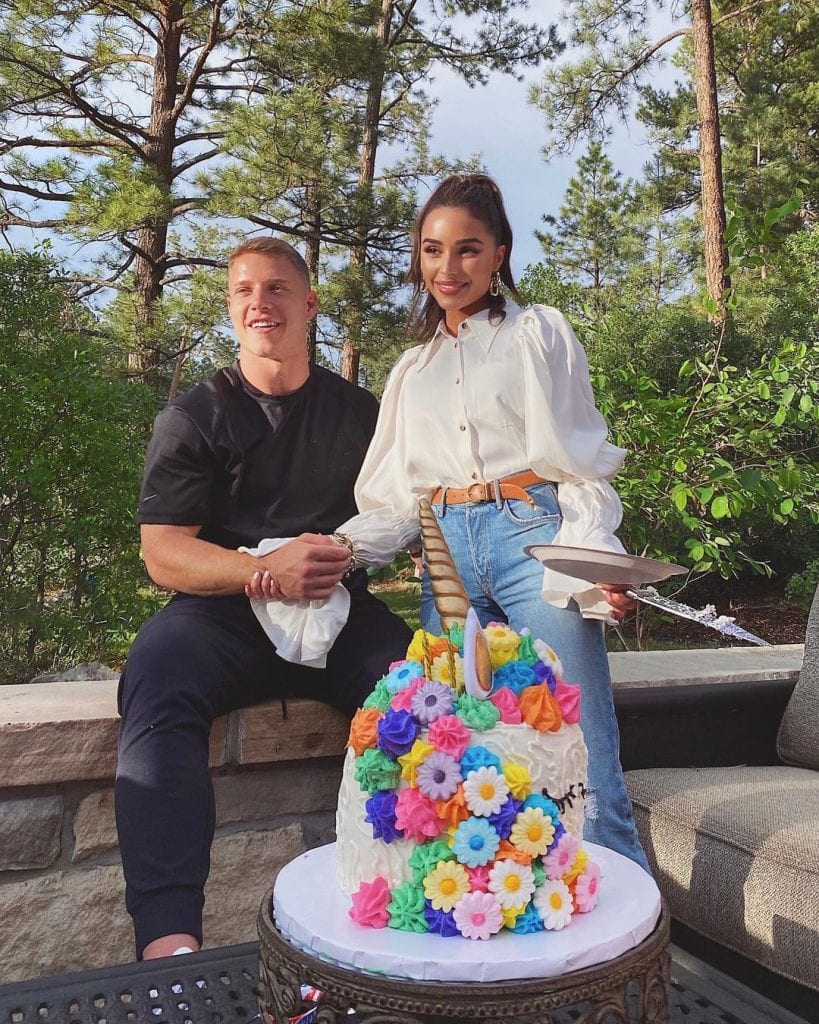 With over 4.5 million followers on Instagram, Olivia has made partnerships with brands such as Privé Revaux. When she's not modeling, Olivia is running her multiple businesses! In the past, Olivia has been romantically linked to celebrities, including Tim Tebow and Nick Jonas. Currently, she's dating NFL player Christian McCaffrey.
Sue Bird
When it comes to women's basketball, Sue Bird is the ultimate boss lady. Playing professionally since 2002, this Israeli-American athlete has defended the Seattle Storm since she was first drafted in 2002. Sue has since won four WNBA championships, as well as four gold medals in the Olympics and four FIBA world cups!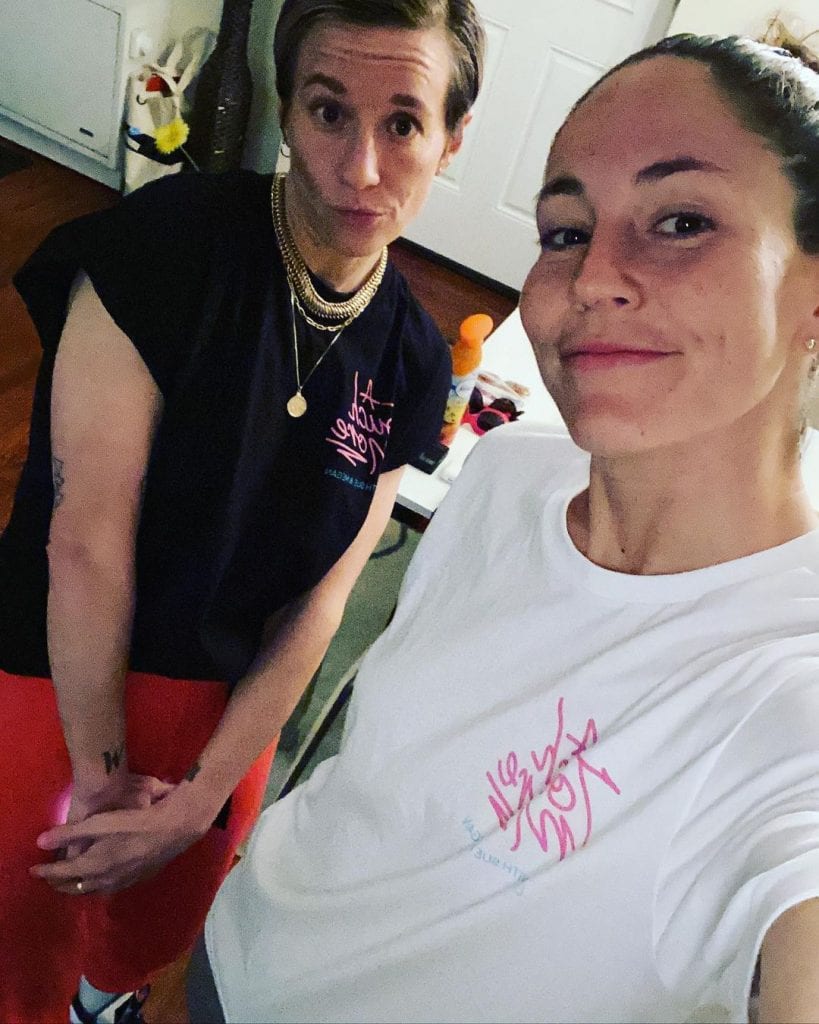 Often considered one of the best players in women's basketball history, Sue Bird first met her fiancé Megan Rapinoe during the 2016 Olympics in Brazil. The pair soon started dating and have been together since. Most recently, Megan proposed to Sue, though they haven't announced the wedding date yet.
Gabrielle Union
Gabrielle Union is a household name when it comes to iconic teen flicks. After rising to prominence thanks to her roles in films such as Bring It On and Bad Boys II. More importantly, Union is also an advocate against domestic violence and is actively involved with many organizations that fight against sexual and racial assault.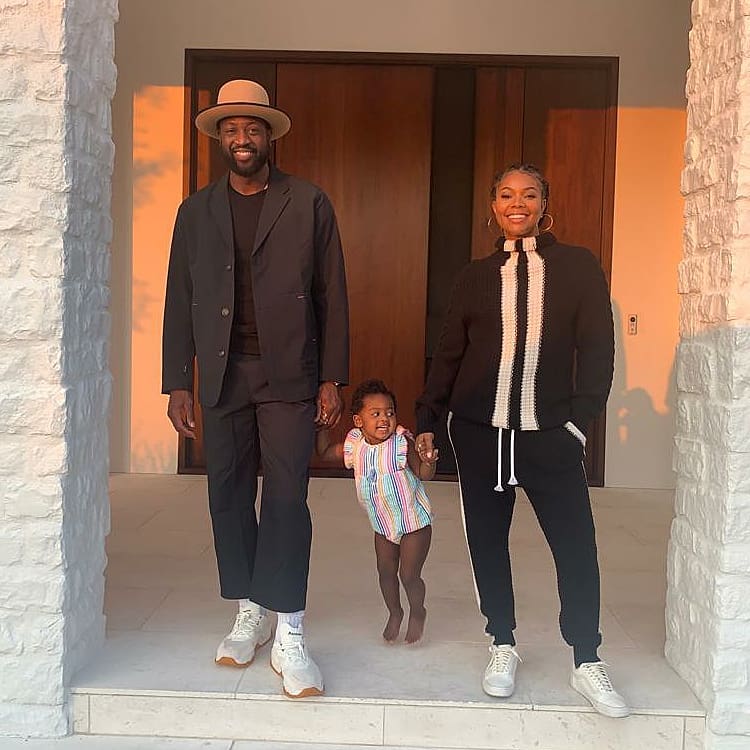 Gabrielle first met her husband, NBA superstar Dwyane Wade, in 2007 when they were both attending a Super Bowl party. They started dating publicly shortly after that and tied the knot in 2014. Flash forward four years, and Gabrielle and Dwyane welcomed their daughter Kaavia via surrogate!
Naomi Osaka
At only 22, Naomi Osaka has already established herself as one of the best players in tennis history. This Japanese athlete has already won three Grand Slams (2 U.S. open competitions and 1 Australian open). In 2018, Naomi competed against Serena Williams, who was an inspiration for her when she started her career and won against the legendary player.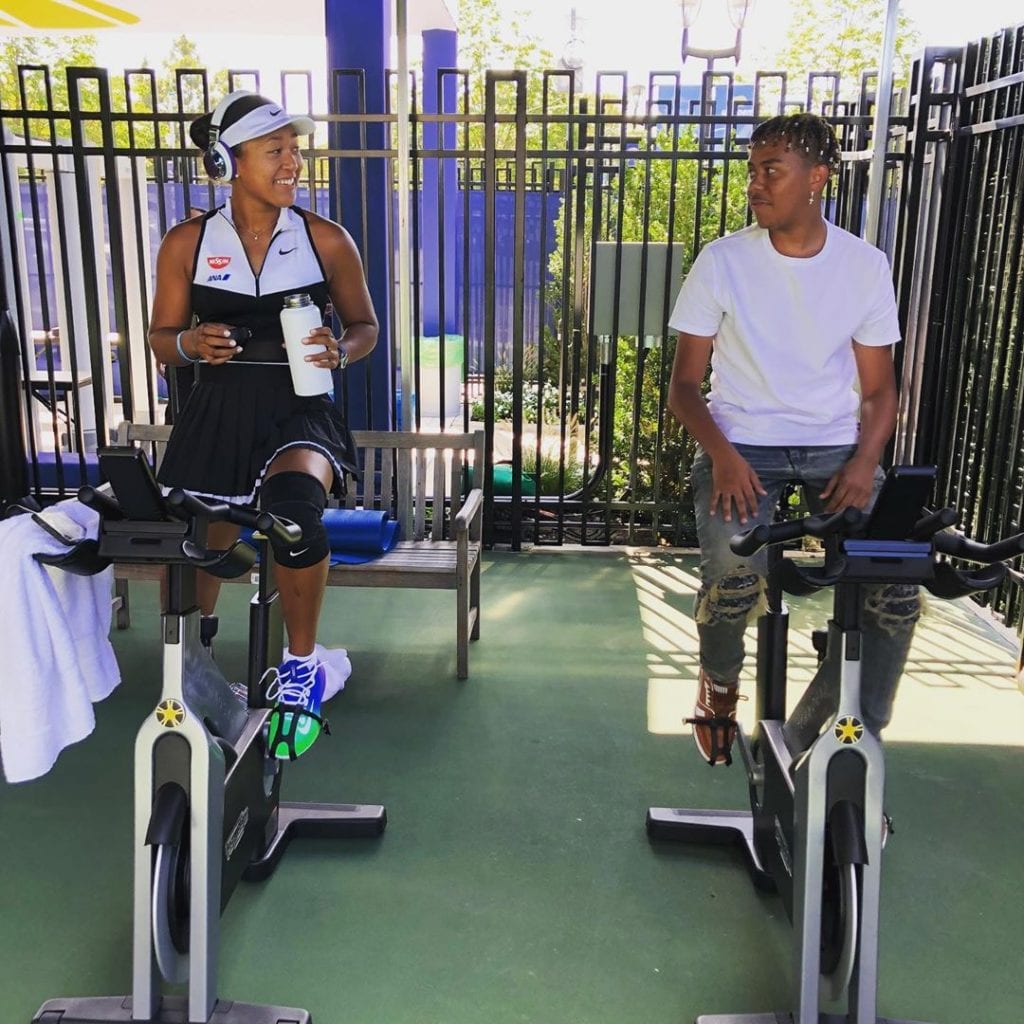 Amid the amazing couple of years she has had in her professional life, Osaka also found the time to find love. In 2019, she started dating Maryland-native rapper YBN Cordae. The pair keeps their relationship private, but we've seen Cordae supporting Naomi during her competitions, including in her most recent Grand Slam win.
Camille Kostek
Camille Kostek first gained recognition after she started working for Reebok. The 28-year-old model, who was a professional cheerleader in college, became especially popular in America after she posed on the cover of Sports Illustrated Swimsuit Issue. Camille has also tried her hand at acting, portraying roles in Amy Schumer's I Feel Pretty and in the upcoming sci-fi flick Free Guy, with Ryan Reynolds.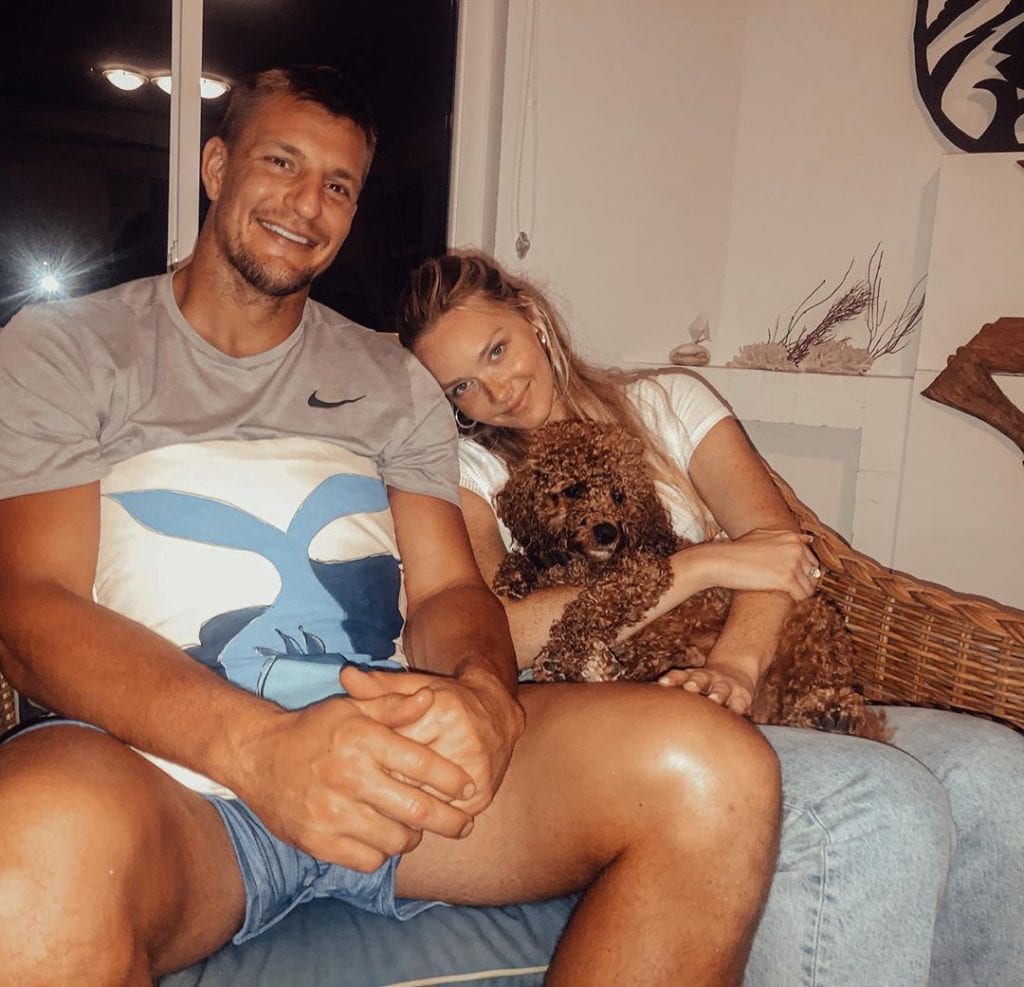 Camille Kostek first started dating NFL tight end Rob Gronkowski (also known as 'Gronk') back in 2015. Gronkowski played with the New England Patriots for nine seasons and won three Super Bowls. Although they've been dating for half a decade, the couple hasn't announced any engagement plans yet.
Viviana Ortiz
Viviana Ortiz first started making a name for herself when she was still in her teens and was discovered by a modeling agent. In 2011, Viviana was crowned Miss Corozal, her hometown. After that, this model and actress was crowned Miss Puerto Rico and competed in the Miss Universe pageant.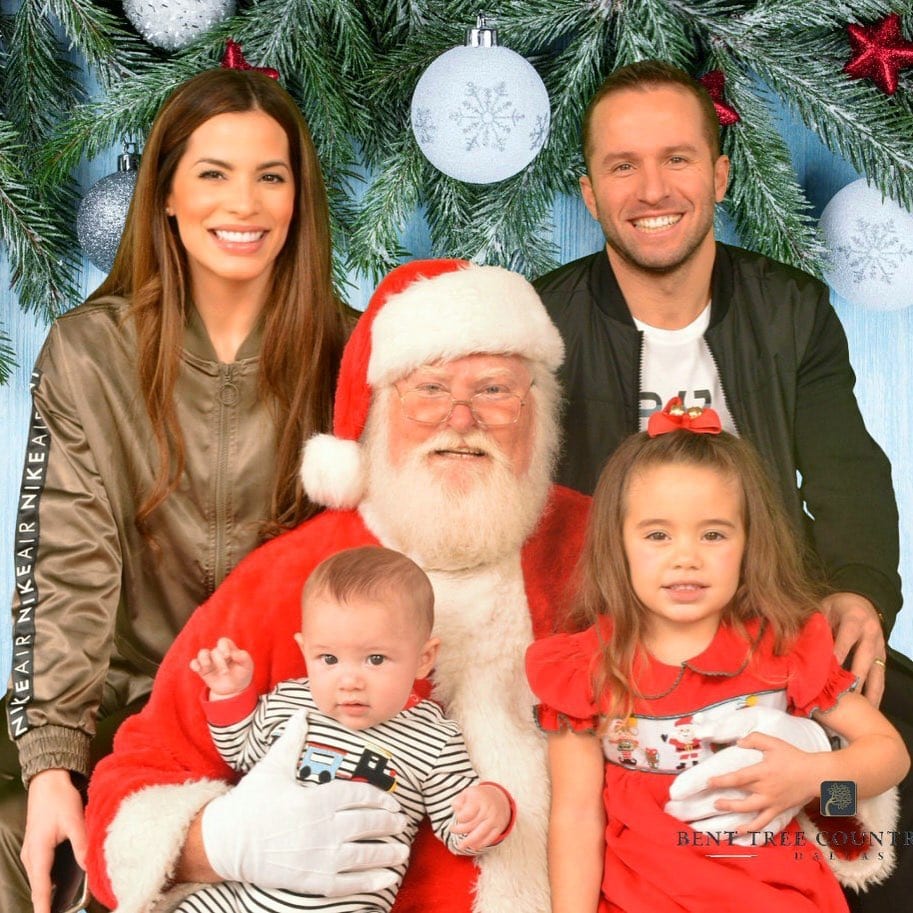 Although she didn't win the contest, Ortiz came pretty close as she ranked within the top 16 contestants. In 2013, Viviana started dating NBA player J.J. Barea. The pair got married three years later and have since had two children together.
Vanessa Bryant
When Vanessa Bryant first met her husband in the late 1990s, sparks immediately flew between them. Vanessa was only 17 at the time, so the pair waited until she was 18 so that they could get married. During the duration of their marriage, Kobe and Vanessa had four beautiful daughters together.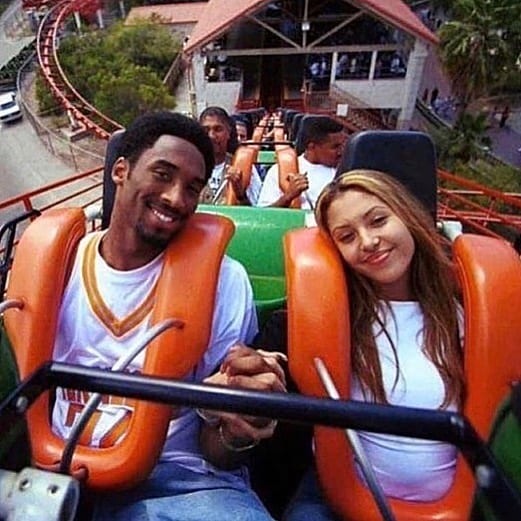 While Kobe was involved in multiple cheating scandals, and Vanessa even filed for divorce in 2011, the couple proved that their love was stronger than anything and reconciled in 2013. Unfortunately, their 20-year-long love story was cut short in the face of Kobe's tragic helicopter crash that took his life in early 2020.