Fan-Favorite FIFA Players Who Earned Their Popularity On And Off The Pitch
By Sachin P December 8, 2022
---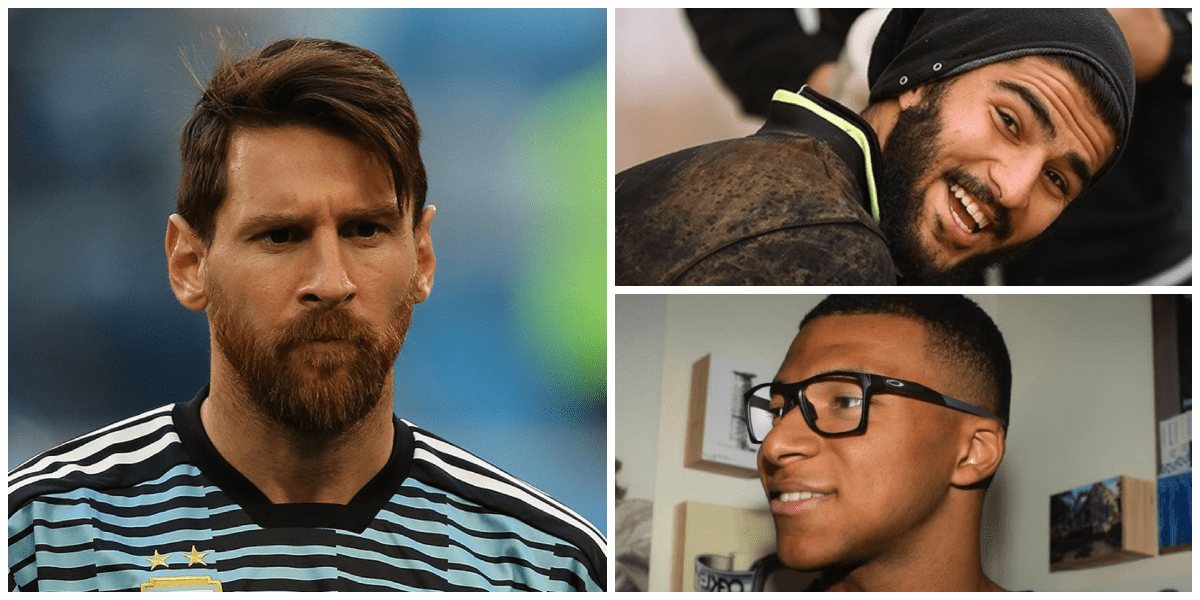 In the era of the internet, nothing is ever static. Top Ten movie lists keep changing, fashion trends come and go, and technology frequently becomes outdated — eventually, almost everything loses its appeal. Well, everything except football. In fact, with global TV broadcasts and social media networks, its popularity increases every day.
Platforms like Instagram give these pro athletes a huge platform to interact with their fanbase all around the world, and fans are eager to see more of their favorite footballers on and off the field. And there's one more way athletes benefit from social media: their popularity isn't just an abstract concept. With millions of followers, pros can back up their claims of who can really claim to be a fan favorite. From up-and-coming talents to seasoned professionals, here are the top 40 footballers according to their social media. Who is your favorite among these individuals?
Eray Cömert, Switzerland — 33.9K followers
Swiss footballer, Eray Cömert competes for both his country's national team and the La Liga team Valencia as a defender. For the Swiss U-15, U-16, and U-17 teams, Cömert participated in a number of international contests. Now, don't let his 33.9k followers fool you.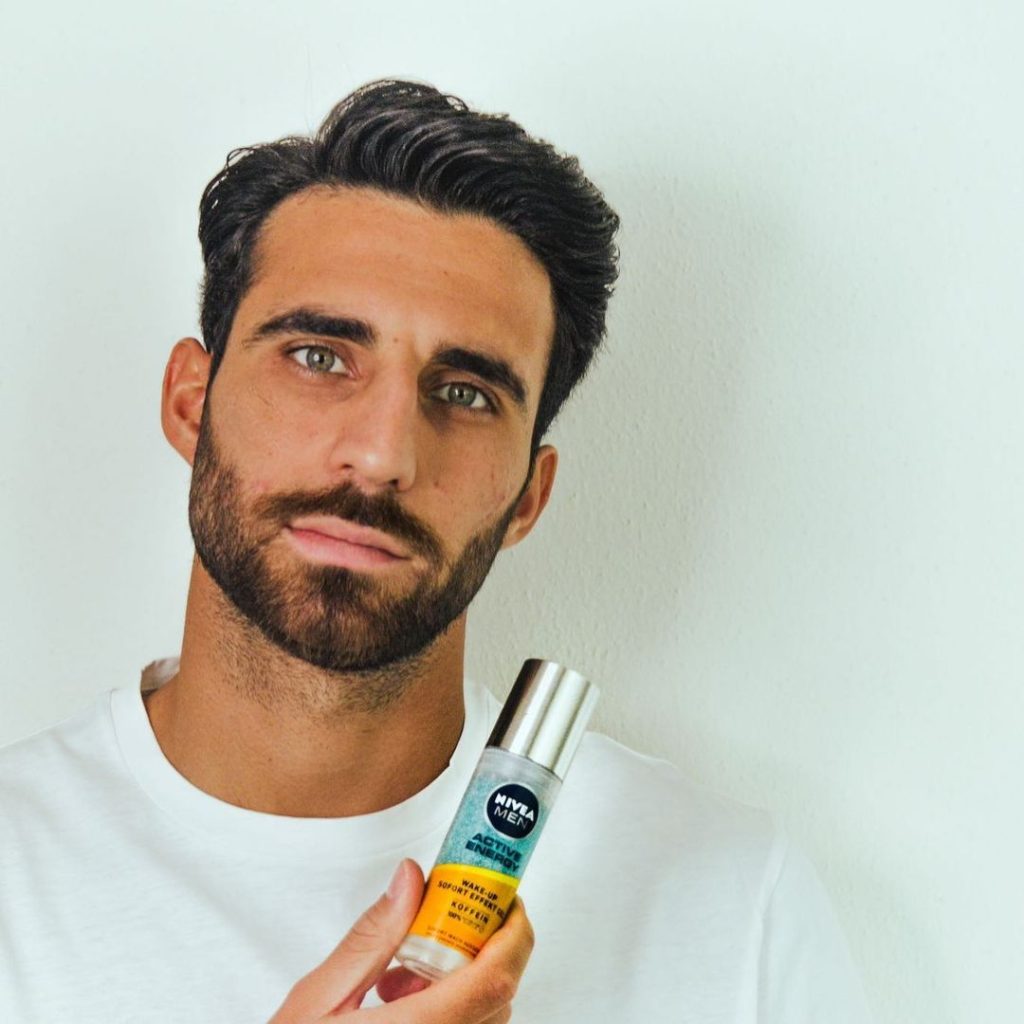 He's still relatively new on the professional scene. In 2019, he played in his first game for the Switzerland national team against Gibraltar in a Euro 2020 qualifying match. And in 2021, he helped the Swiss national squad advance to the quarterfinals.
Mathew Leckie, Australia — 40.8K followers
Australian football player Mathew Leckie represents Melbourne City FC in the A-League as well as the Australian national team, where he previously held the role of the team captain. Leckie typically plays on the wing because he is a speedy and athletic player.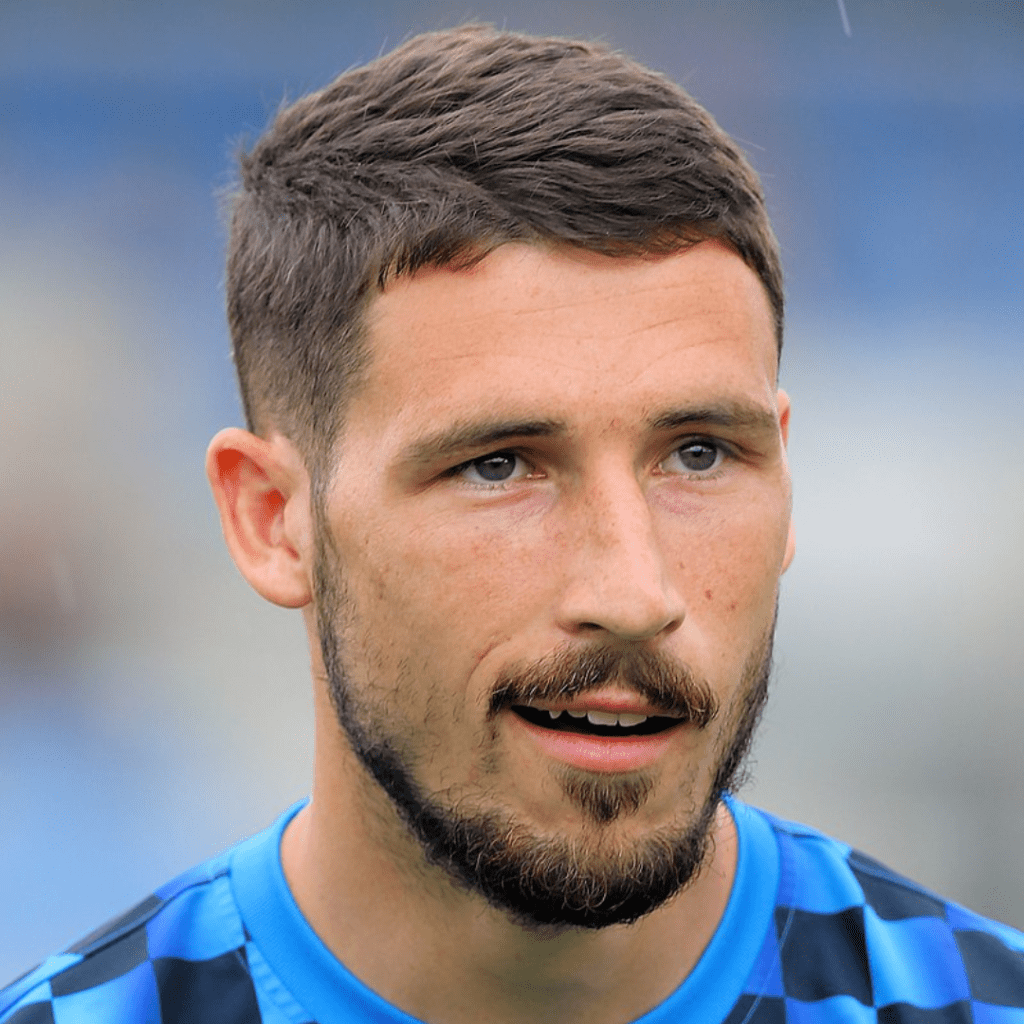 He's demonstrated his talents in various positions, including as a wing-back, striker/second striker, and even a midfielder. In the 2022 FIFA World Cup, he scored the game-winning (and only) goal during the third match against Denmark, guaranteeing his team's spot in round 16.
Jean-Charles Castelletto, Cameroon — 48.9K followers
Cameroonian pro footballer Jean-Charles Castelletto competes for FC Nantes in the French Ligue 1 as a center-back (CB). He joined the team in 2020 with an €8,700,000 release clause and a deal that lasts through 2026. Obviously, we'll be seeing plenty more of him in the coming years.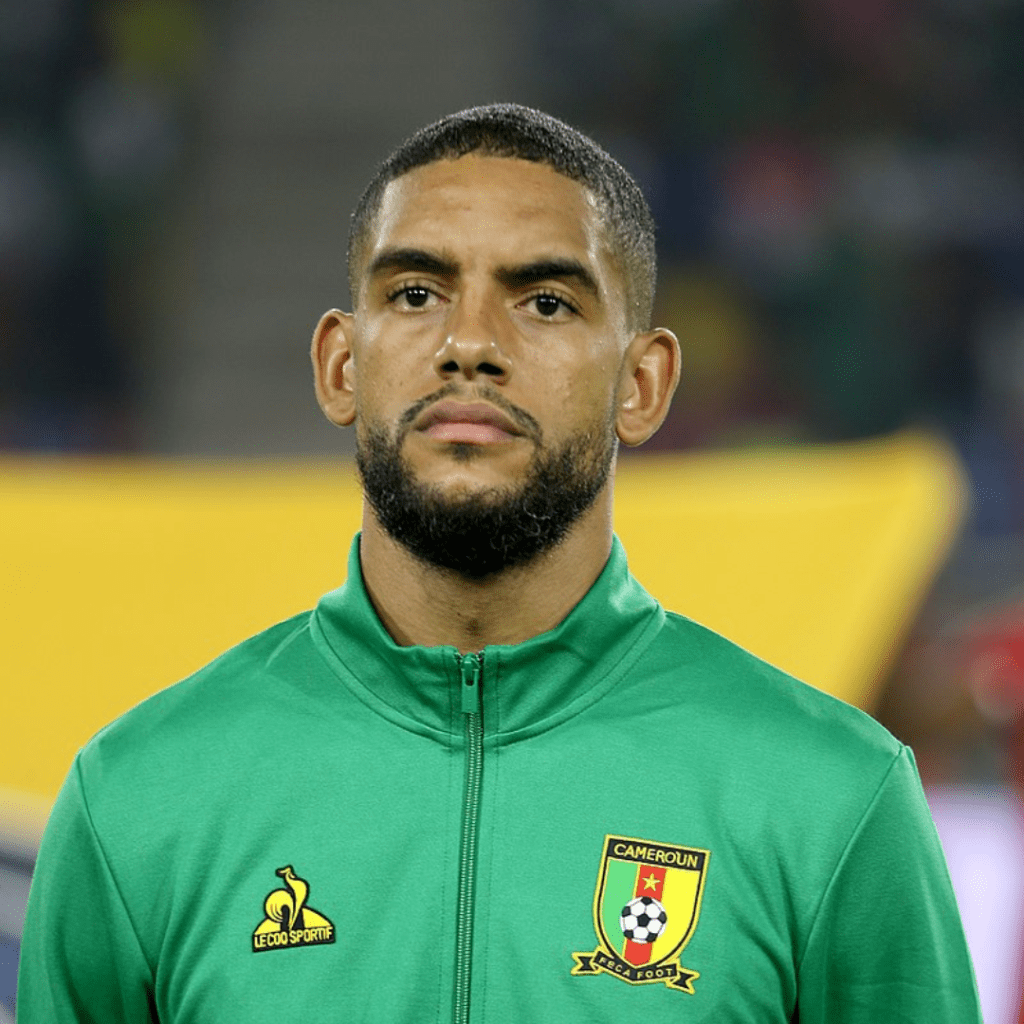 He was added to the Cameroon team for the FIFA World Cup in 2022. He recorded his first goal for his country on November 28, 2022, in their group phase encounter against Serbia, giving his side the lead. We're sure he'll wow the fans in 2026, too.
Walker Zimmerman, USA — 77.2K followers
The Nashville SC's starting center-back has won the MLS Defender of the Year award twice. He became one of the highest-earning defenders in league history after signing a designated player contract in April of 2022. The team general manager Mike Jacobs refers to him as "our Tom Brady."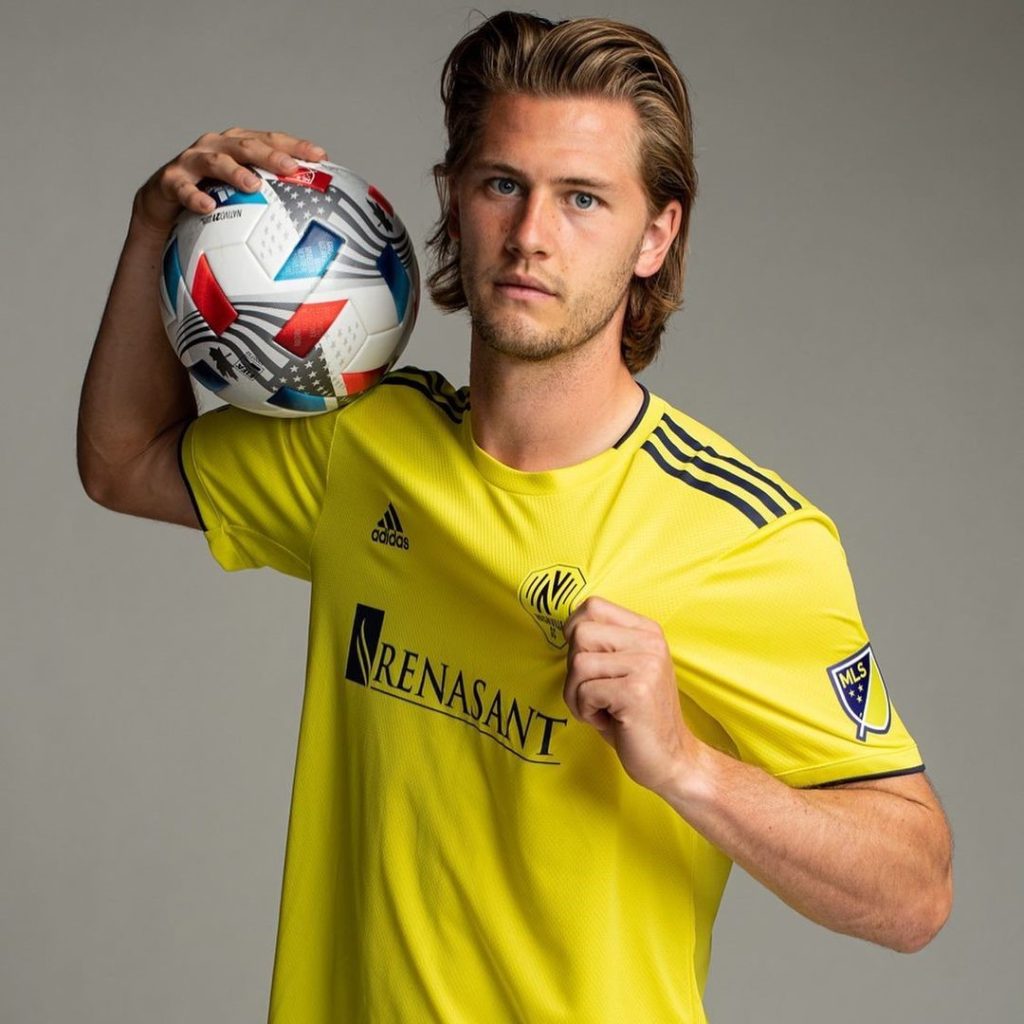 Though his Instagram doesn't boast as many followers as Tom Brady, his talent speaks for itself. His first international appearance was in 2017, competing with the USA against Jamaica. In the 2019 CONCACAF Gold Cup, his team won second place.
Andreas Cornelius, Denmark — 82.6K followers
Andreas Cornelius is a striker for the Danish national team and Italian Serie A club Atlanta BC. He started his playing career in 2012 with Copenhagen, and has also played for Cardiff City. But, no matter who his teammates are, Cornelius' loyalty always lies with Denmark.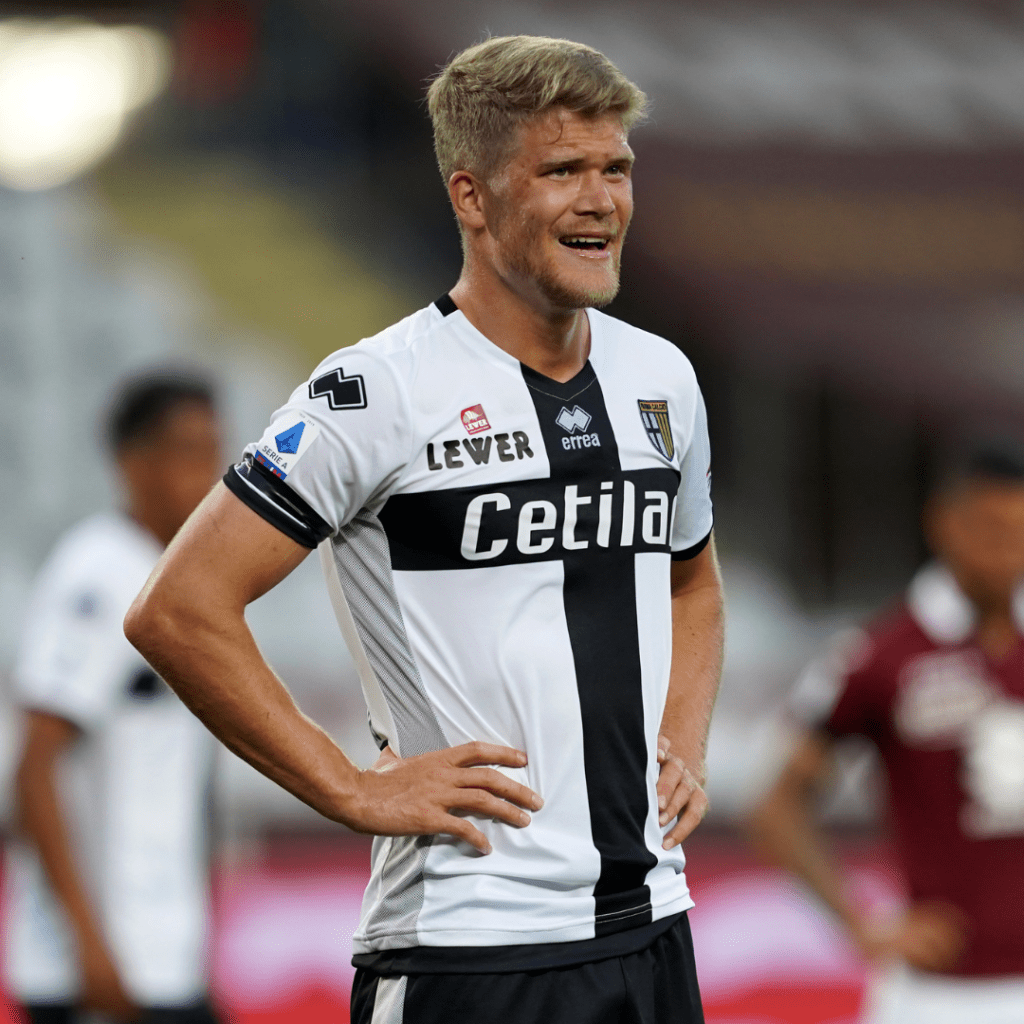 Though he didn't score any goals in the 2018 World Cup, he helped his team advance to the semifinals for the 2020 UEFA Euro. His Instagram follower count surely sky-rocketed on November 7, 2022, when he was named to the final 26-man roster for the Qatar 2022 FIFA World Cup.
Kenneth Taylor, the Netherlands — 89.5K followers
Striker Kenneth Taylor was chosen for the Ajax junior academy when he was quite young. His defensive potential was noticed by the academy coaches, who developed him into a versatile and well-balanced central midfielder. If his playing style looks familiar, you might be mistaking him for Toni Kroos.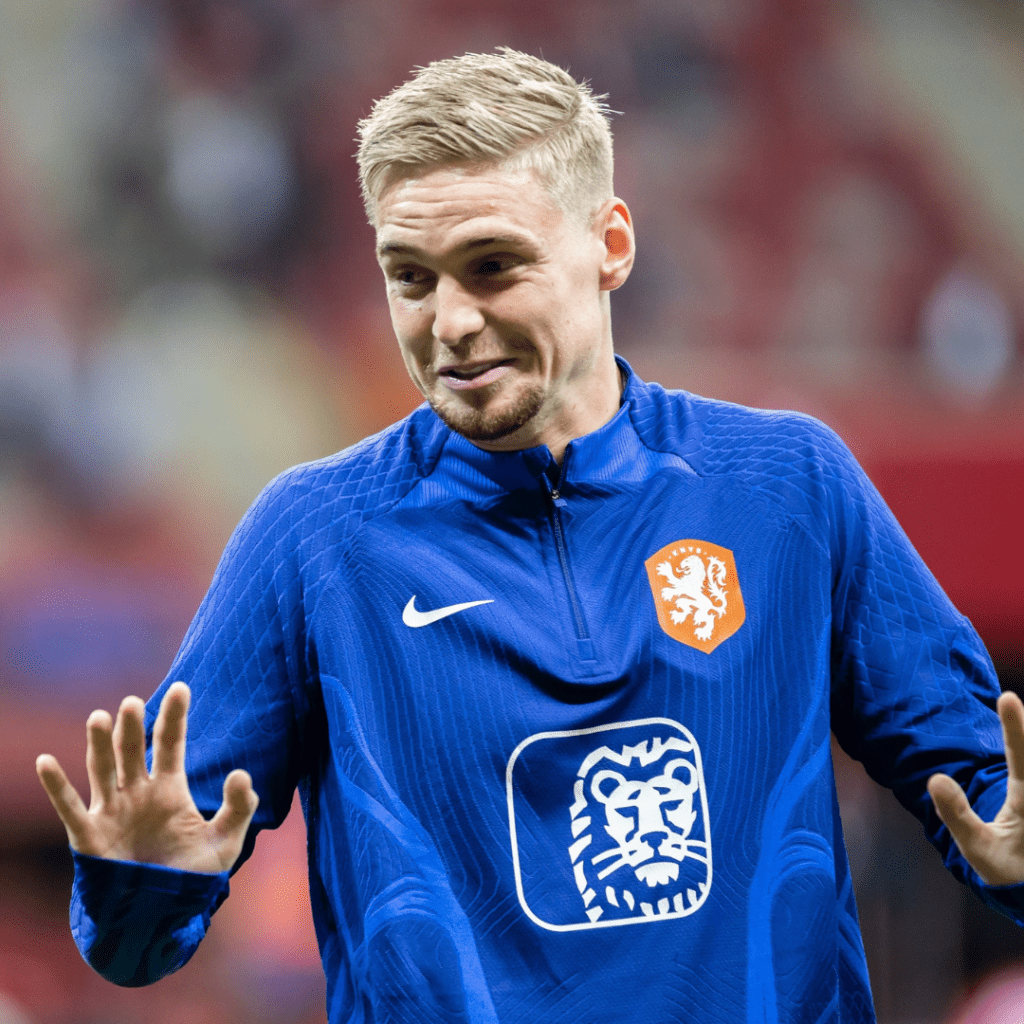 Taylor is made of the same stuff as Kroos, who has experience playing in both defensive and central midfield. Kenneth is well known for his deft passing style and is likely to catch up to Kroos in the passing department in the near future.
Yunus Musah, USA — 154K followers
Musah is among the most gifted players on the USA team and appears destined to log major World Cup minutes. At just 20 years old, he's earned his spot among Europe's most intriguing midfielders. One of his most impressive moments was when he did a 60-yard sprint and finished against Getafe in 2020.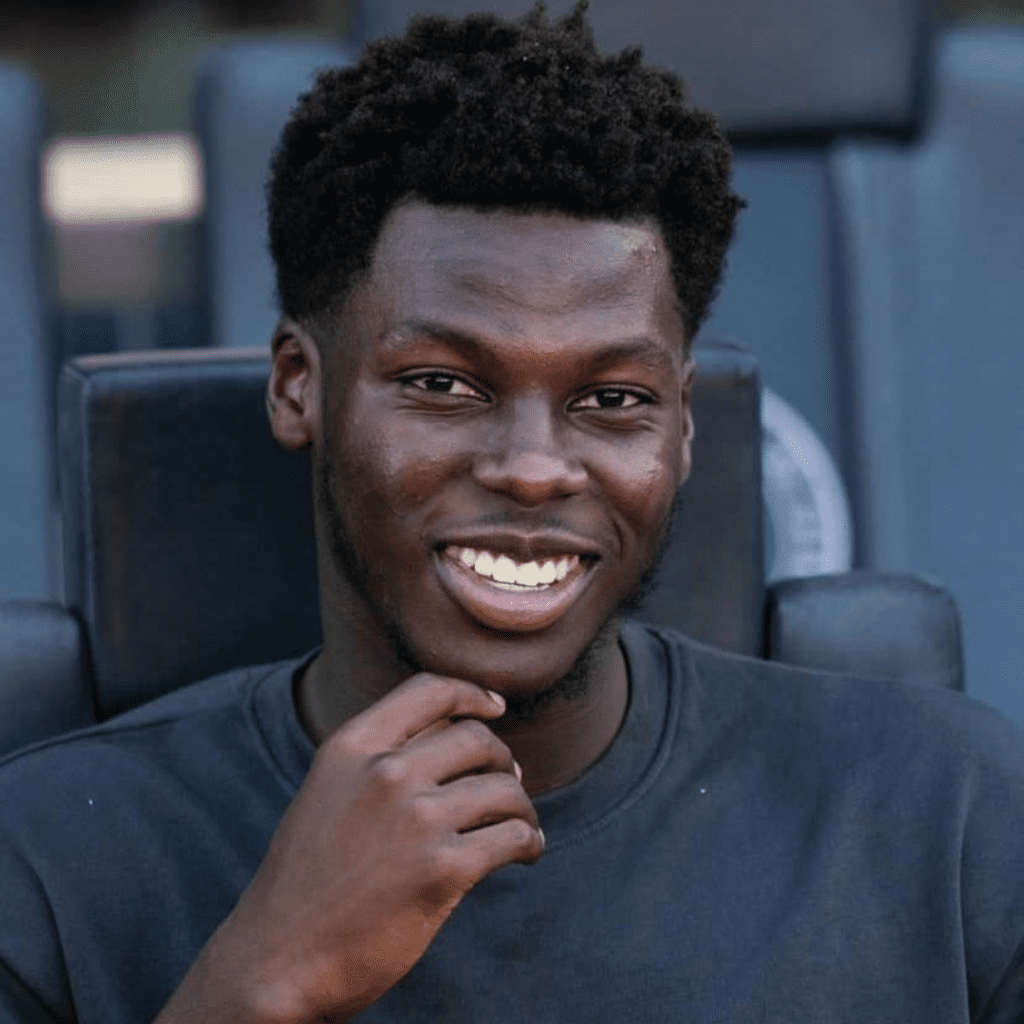 Because of that sprint, Musah became Valencia's second-youngest goal scorer in history. Since then, he has made additional 80 or so performances for "Che," playing alongside a number of the top players in the world, notably Karim Benzema, the 2022 Ballon d'Or winner.
Mathew Ryan, Australia — 177K followers
Australian goalkeeper Mathew Ryan also serves as captain of the national football team, though he's also competed for the Danish club F.C. Copenhagen. He replaced his childhood idol, Mark Schwarzer, as Australia's first-choice goalkeeper after making his senior international appearance in 2012.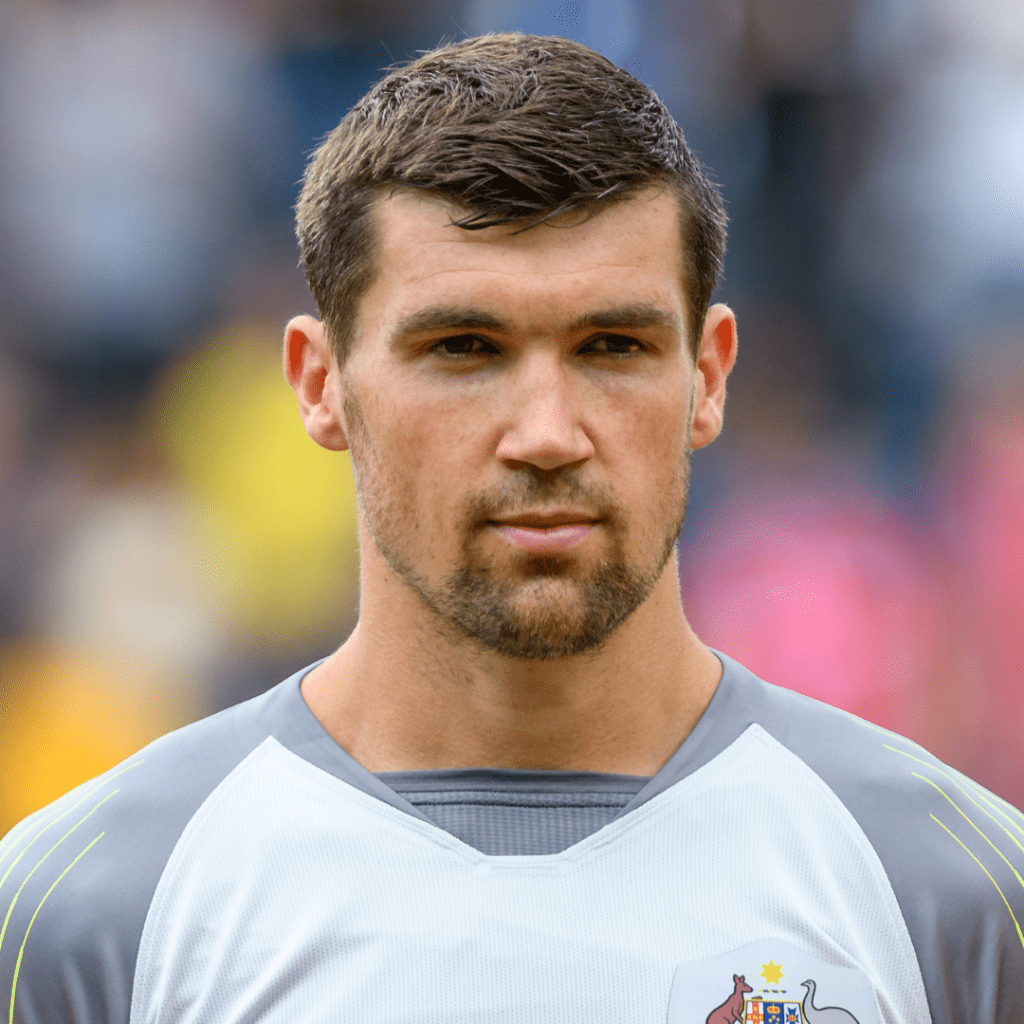 He's participated in two World Cups (2014 and 2018), as well as two Asian Cups (2015 and 2019). In the 2015 Asian Cup, in which Australia managed to capture the cup on their home turf, he was named Best Goalkeeper.
Seny Dieng, Senegal — 253K followers
Seny Dieng competes for Queens Park Rangers in the EFL Championship. The Swiss-born player is a member of the national squad for Senegal. Dieng's first call-up to the Senegal team came in May 2014 for a friendly matchup against Colombia.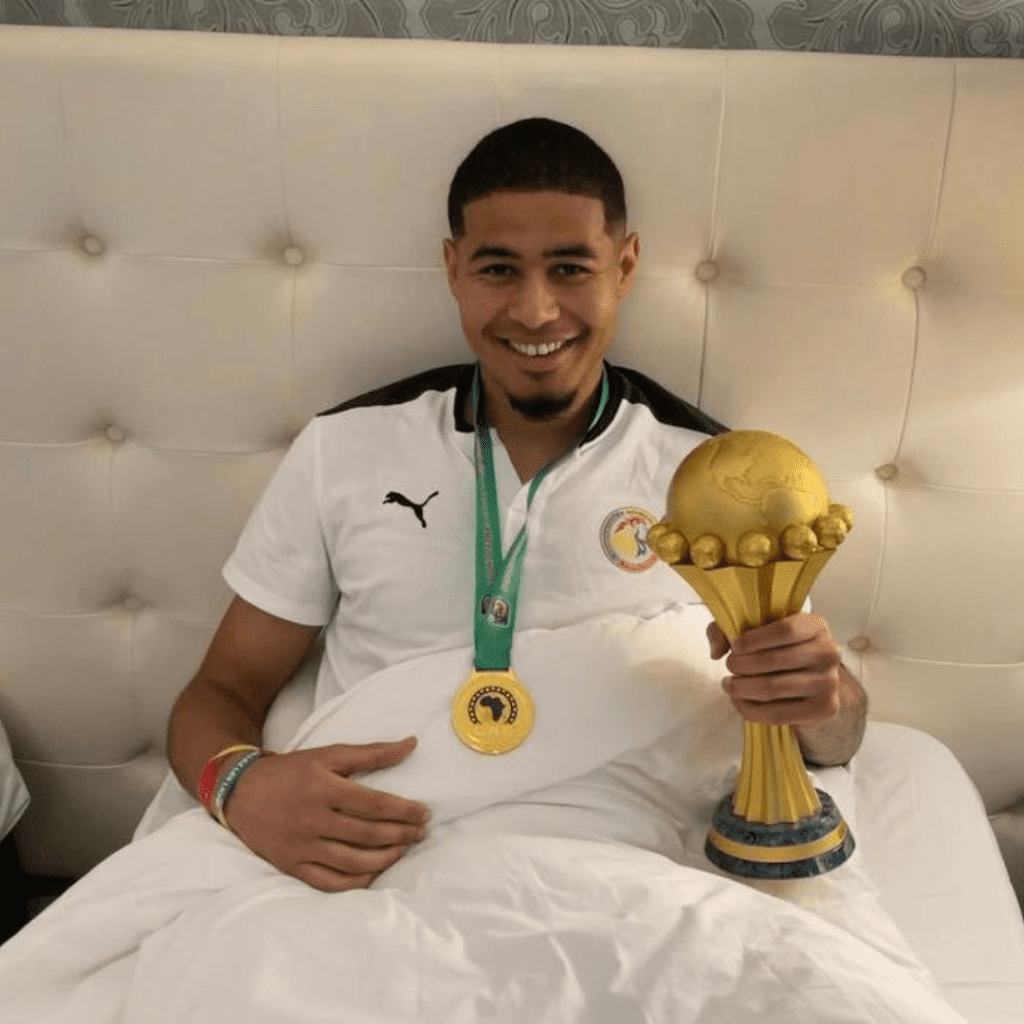 Dieng was then selected for the Senegal team to compete in the 2021 Africa Cup of Nations. Each time he played, he kept a clean sheet, which was crucial considering Senegal only scored once during the group phase before defeating Egypt on penalties to win the championship.
Milad Mohammadi, Iran — 376K followers
Iranian fullback and winger Milad Mohammadi began his senior career with Rah Ahan, following a two-year stint with Niroo Zamini. He signed a contract with AEK Athens in 2021, but he still competes for the Iranian team on the global stage.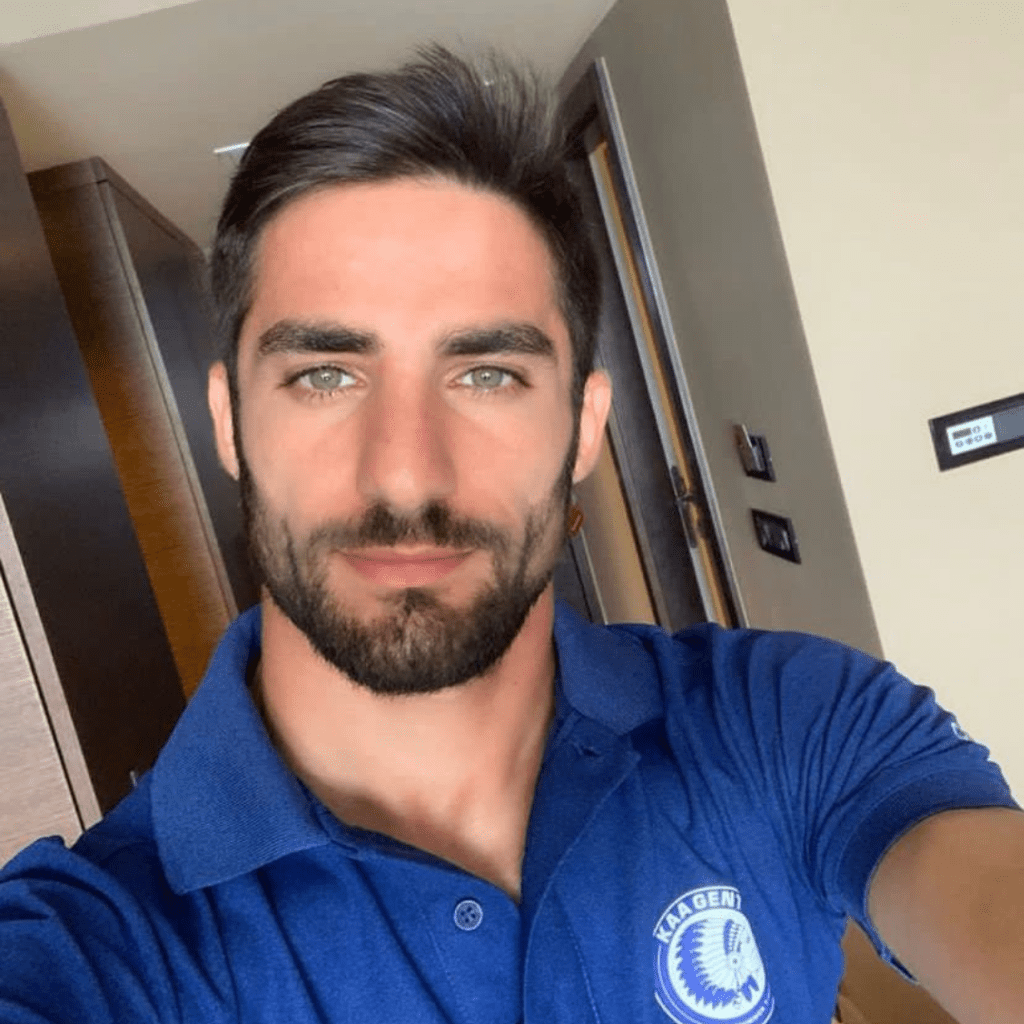 His international career began in 2015 with the Iran U-23 team, for whom he scored three goals in 15 games. His followers dubbed him "Mig-Mig," which alludes to the cartoon character Roadrunner. Outside of football, such a name would sound silly, but speed is something to boast about in the fast-paced sport.
Nicola Zalewski, Poland — 879K followers
Nicola Zalewski is a professional football player from Poland, though he plays as a midfield for the Italian Serie A team Roma. While it's pretty common for athletes to play for other countries, his loyalties make sense. Zalewski was born and bred in Italy… to Polish parents.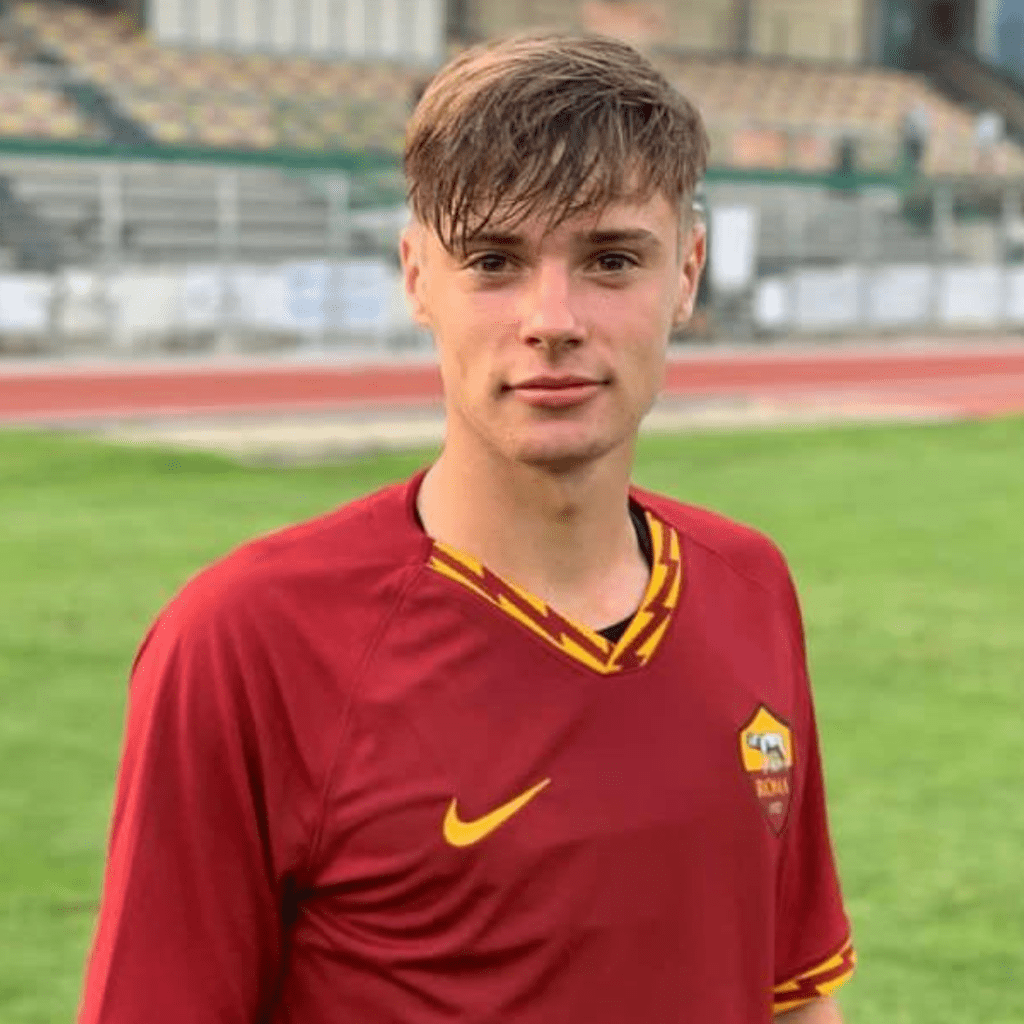 The bulk of Roma's Serie A games in 2022/2023 has featured attacker Nicola, who has made 11 debuts and played 595 minutes in total. Over the course of their 15 games, he has started seven of those outings and entered as a replacement four times.
Yannick Carrasco, Belgium — 892K followers
Yannick Carrasco is a Belgian pro football player. For his nation, the versatile player alternates between playing as a left and right winger, offensive midfielder, and left and right midfielder. Presently, the talented player represents Dalian Yifang in the Chinese Super League.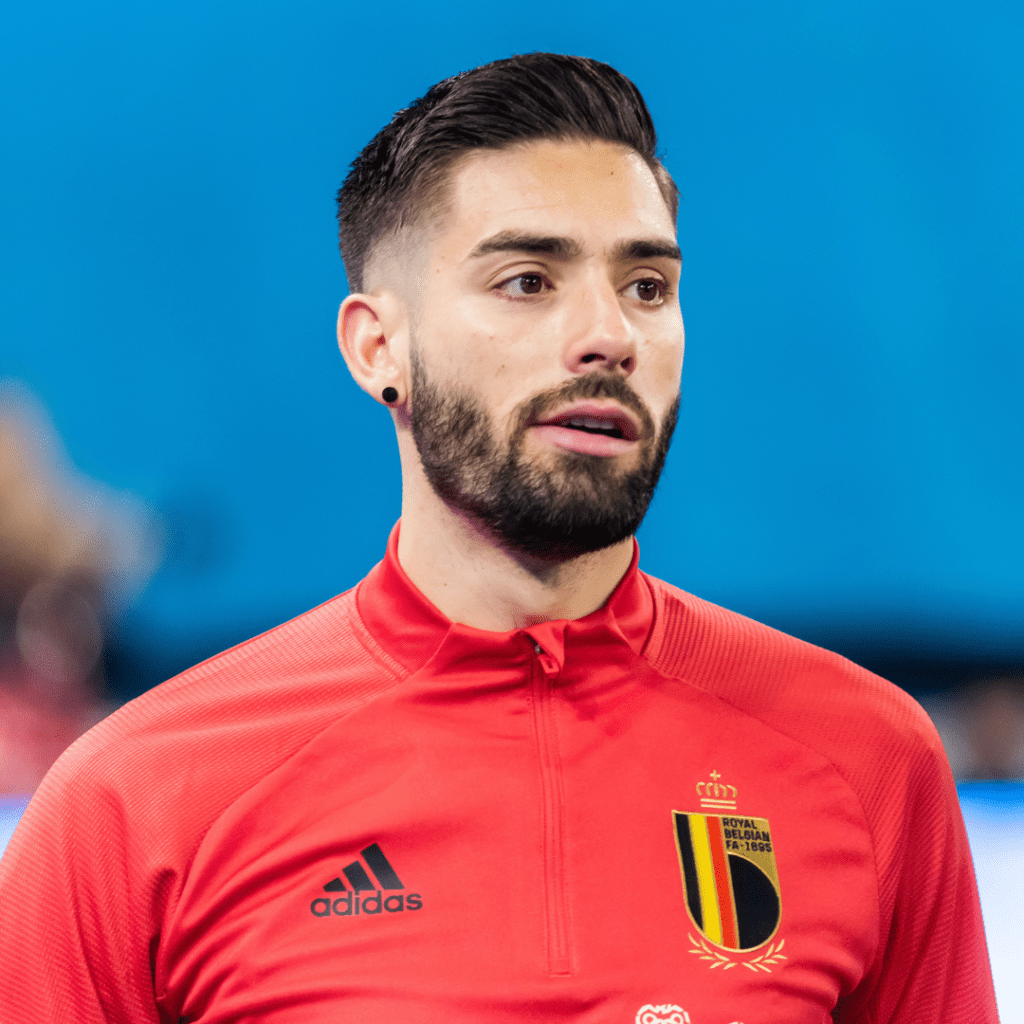 Because of his adaptable versatility, Carrasco has the capacity to play in a variety of positions. And his terrific pace, excellent ball handling, and fantastic shooting never falter. Carrasco is considered to be one of the managers' most opulent selections.
Amir Abedzadeh, Iran — 897K followers
Iranian goalkeeper Amir Abedzadeh competes for both the Iran national football team and Ponferradina in the Segunda División of Spain. He is frequently regarded as being one of the top goalkeepers in the world. Amir sure revels in that position.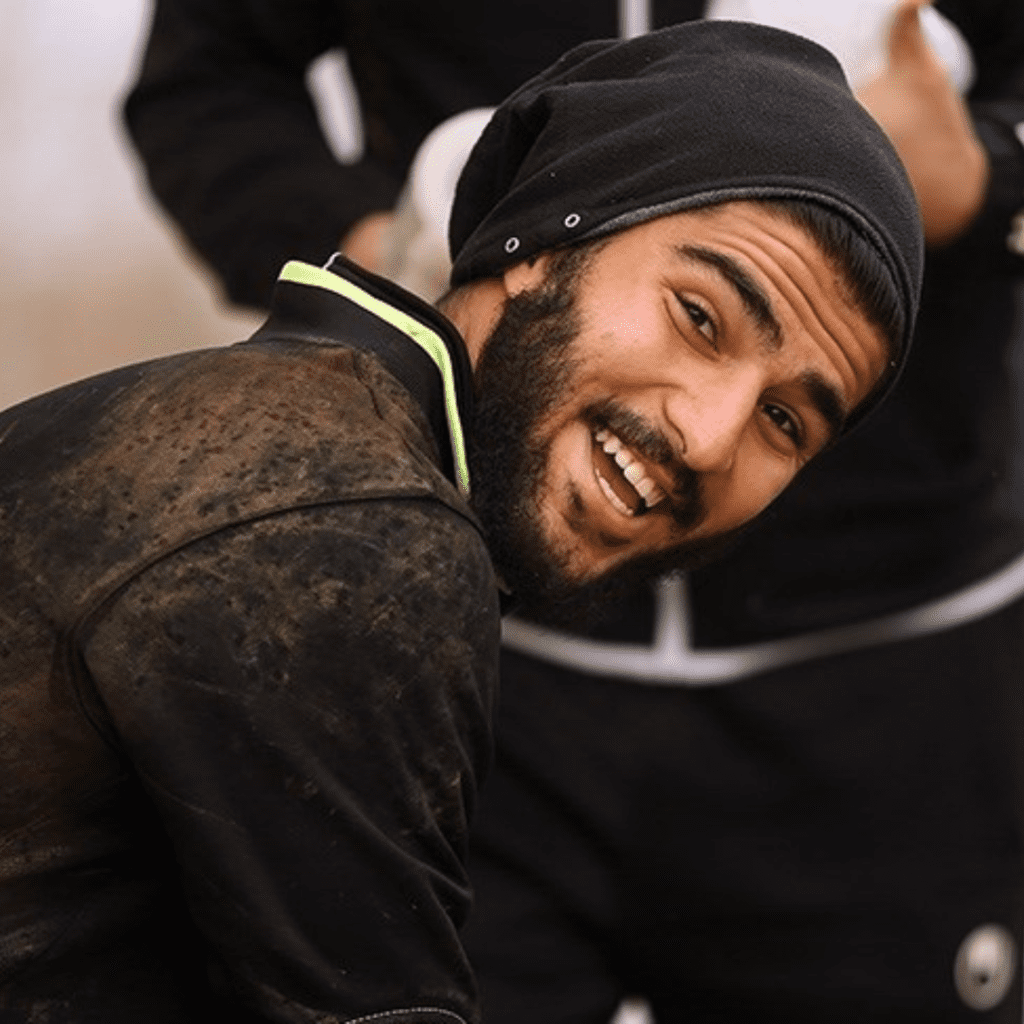 Having played football ever since he was a kid, he has a remarkable understanding of the game and its nuances. Being one of the top players in the world, Amir Abedzadeh is renowned for his innovative and offensive approach to the game.
Eric Maxim Choupo-Moting, Cameroon — 1.2 million followers
Cameroonian Eric Maxim Choupo-Moting joined FC Bayern in the fall of 2020. The striker's football career began in his hometown of Hamburg, where he joined the German record winners from Paris Saint-Germain. He competed there for teams like Hamburger SV, FC St. Pauli, and Altona 93.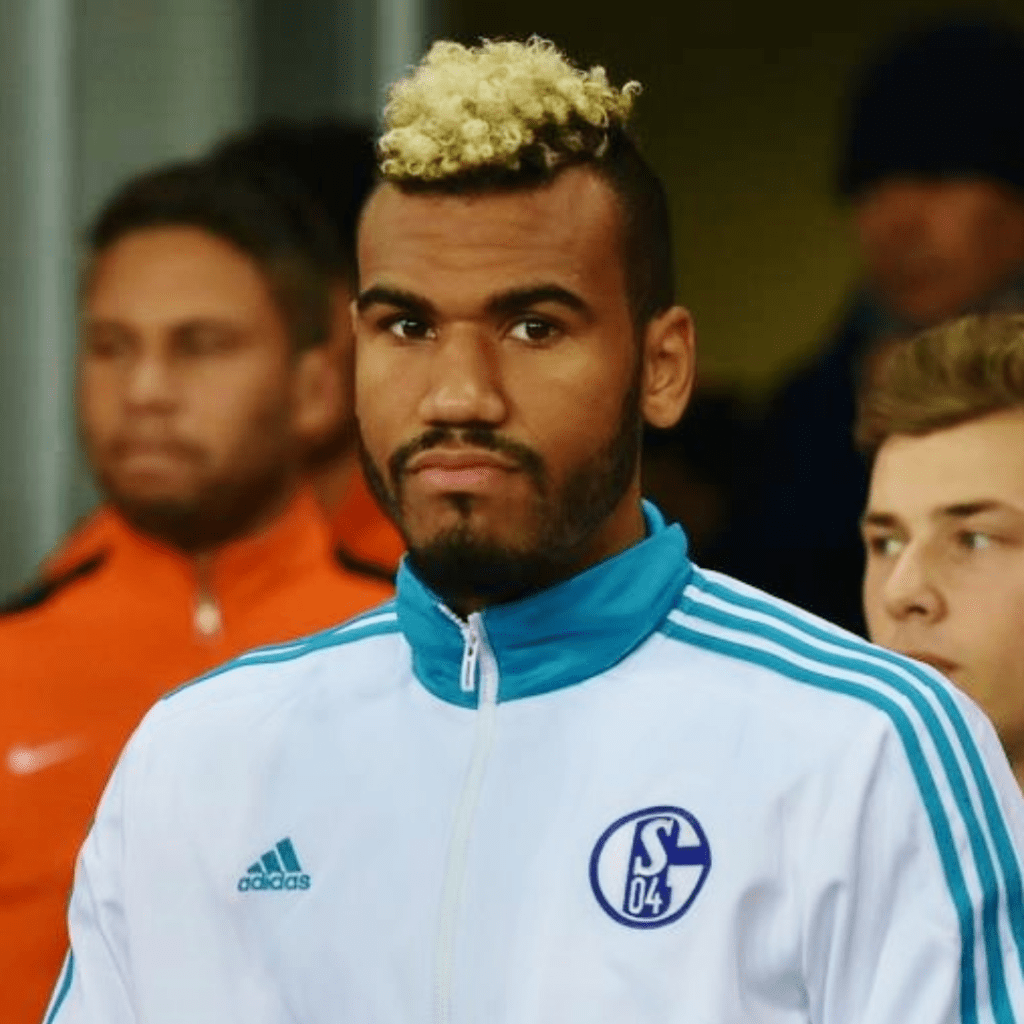 He's played with other teams, such as Stoke City in England. He excels in the air and in duel situations. He lifted the Bundesliga and the FIFA Club World Cup in his debut season with Bayern. Let's just say that he earned his 1.2 million followers.
Nabil Dirar, Morocco — 1.2 million followers
Nabil Dirar is a Moroccan pro football player. He's best known for representing the national teams of Morocco, Club Brugge, Fenerbahçe in Turkey, and Monaco in Europe. His pro career started in 2004 with the Belgian team Diegem Sport. One thing that benefits his career is his dual citizenship in Belgium and Morocco.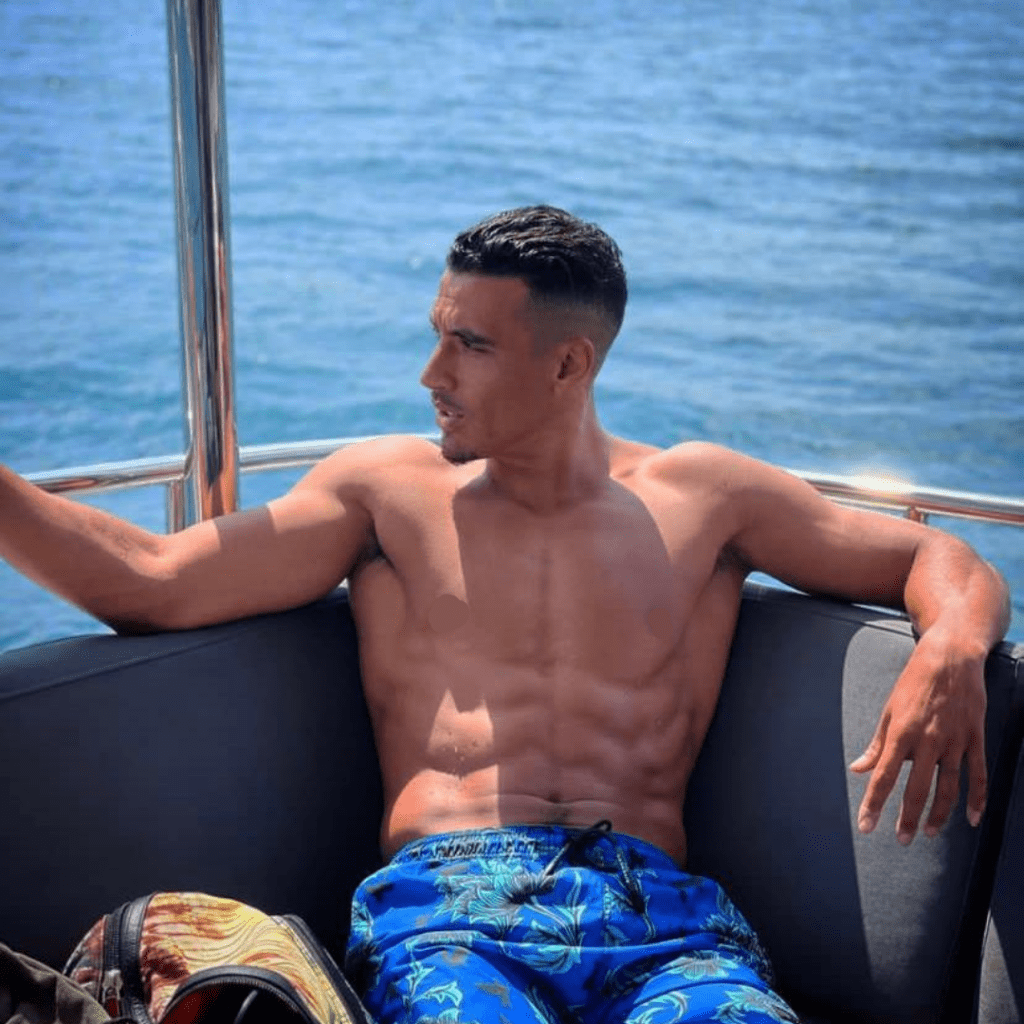 Dirar is capable of playing for either country's national team because of that. Even after being left out from the Morocco team for the Africa Cup of Nations, he hinted at playing for Belgium. Citizens of both nations are happy to cheer him on as one of their own.
Axel Witsel, Belgium — 1.4 million followers
Axel Witsel is a Belgian pro football player. He competes for both the Belgian national squad and La Liga club Atlético Madrid. Although his favored position is a central midfielder, Witsel entered Belgium's first squad as a right winger, and he also can play attacking midfielder.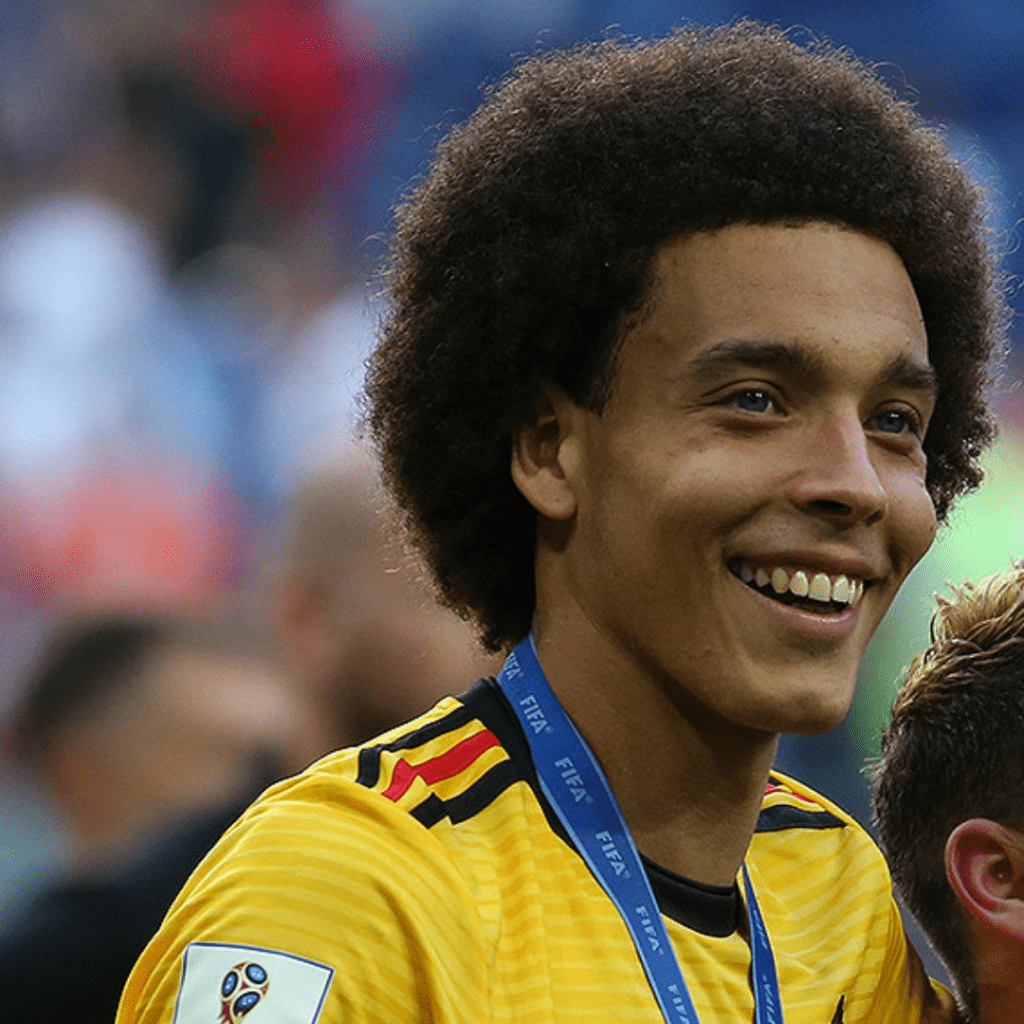 Witsel made his professional debut in 2008. Ten years later, he received his 100th cap for Belgium. He helped his nation finish third in the 2018 competition while also representing them at the UEFA European Championship in 2016 and the FIFA World Cup in 2014, 2018, and 2022.
Edson Alvarez, Mexico — 1.5 million followers
Edson Alvarez is a well-known Mexican professional football player. He competes with Rodolfo Cota, Diego Reyes, as well as Andres Guardado for Mexico's national team. Alvarez is best known for playing defender and is a part of both the national squad of Mexico and Liga MX club America.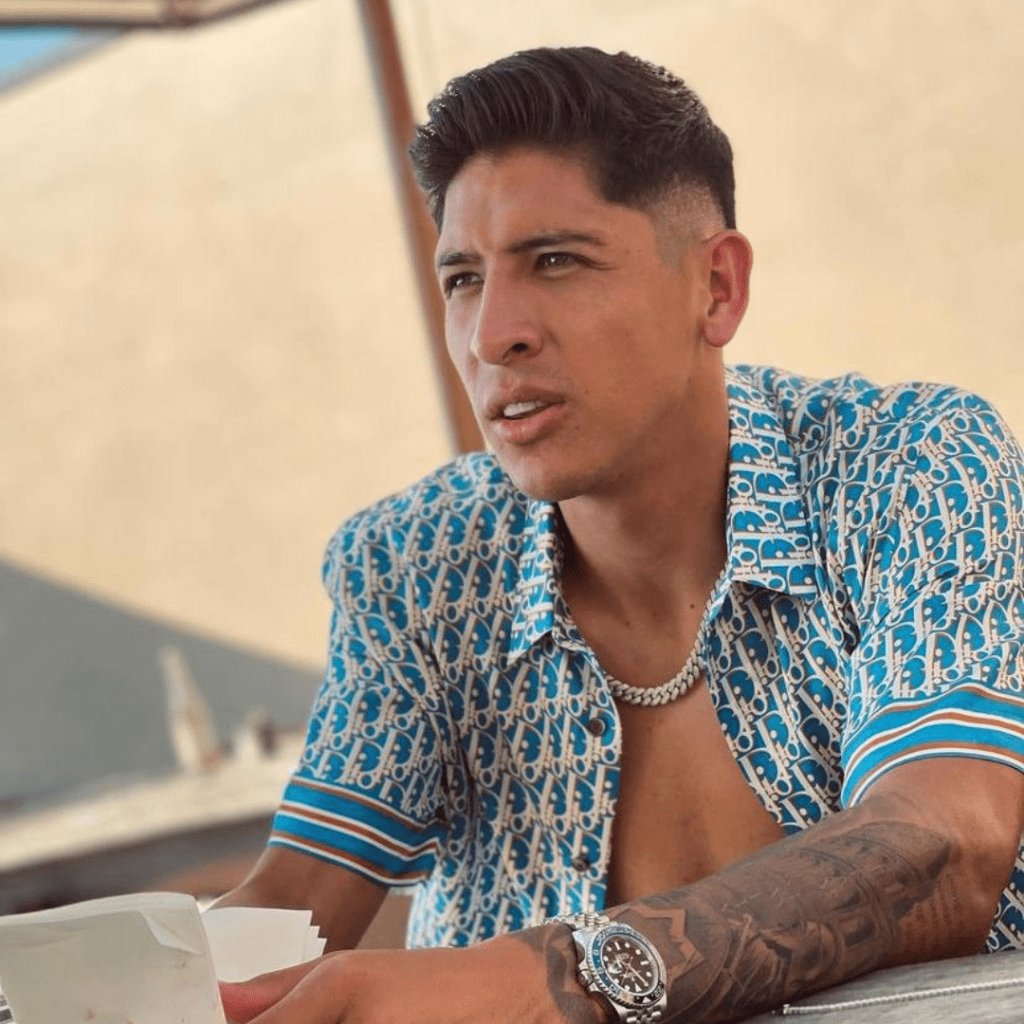 He was selected to represent Mexico in the 2017 CONCACAF Gold Cup, where he was the team's youngest player. He proved that the team that they made the right choice and earned his spot among 26 players chosen to represent Mexico in the 2022 FIFA World Cup.
Ruben Loftus-Cheek, England — 1.7 million followers
English footballer Ruben Loftus Cheek is now a midfielder for Chelsea F.C. After progressing into the academy ranks, Loftus entered Chelsea at a young age. In 2014, he earned his Chelsea debut after winning the FA Youth Cup. On his way to the professional level, he was the definition of a "rising star."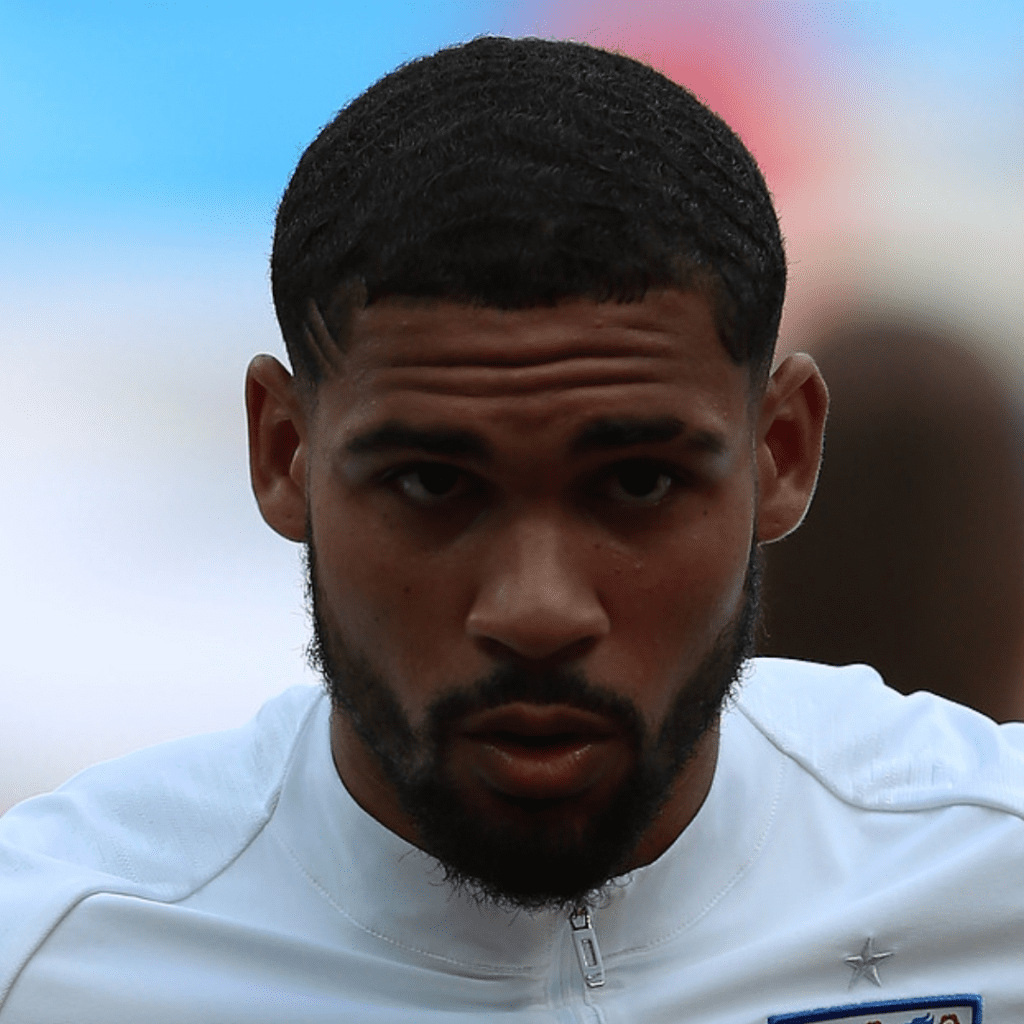 He and Chelsea FC have won the Premier League and the Champions League. He debuted for Chelsea's senior team in 2014, and ever since then, he, as well as the club, have taken home the Premier League, Champions League, Club World Cup, and Super Cup.
Dušan Vlahović, Serbia — 1.8 million followers
Dusan Vlahovic is a striker for Serie A team Juventus and the Serbian national team. Vlahovic made his first-team appearance in 2016 after graduating from Partizan's youth program. He went on to win two Serbian Cups and a league championship, after which another team claimed him as their own…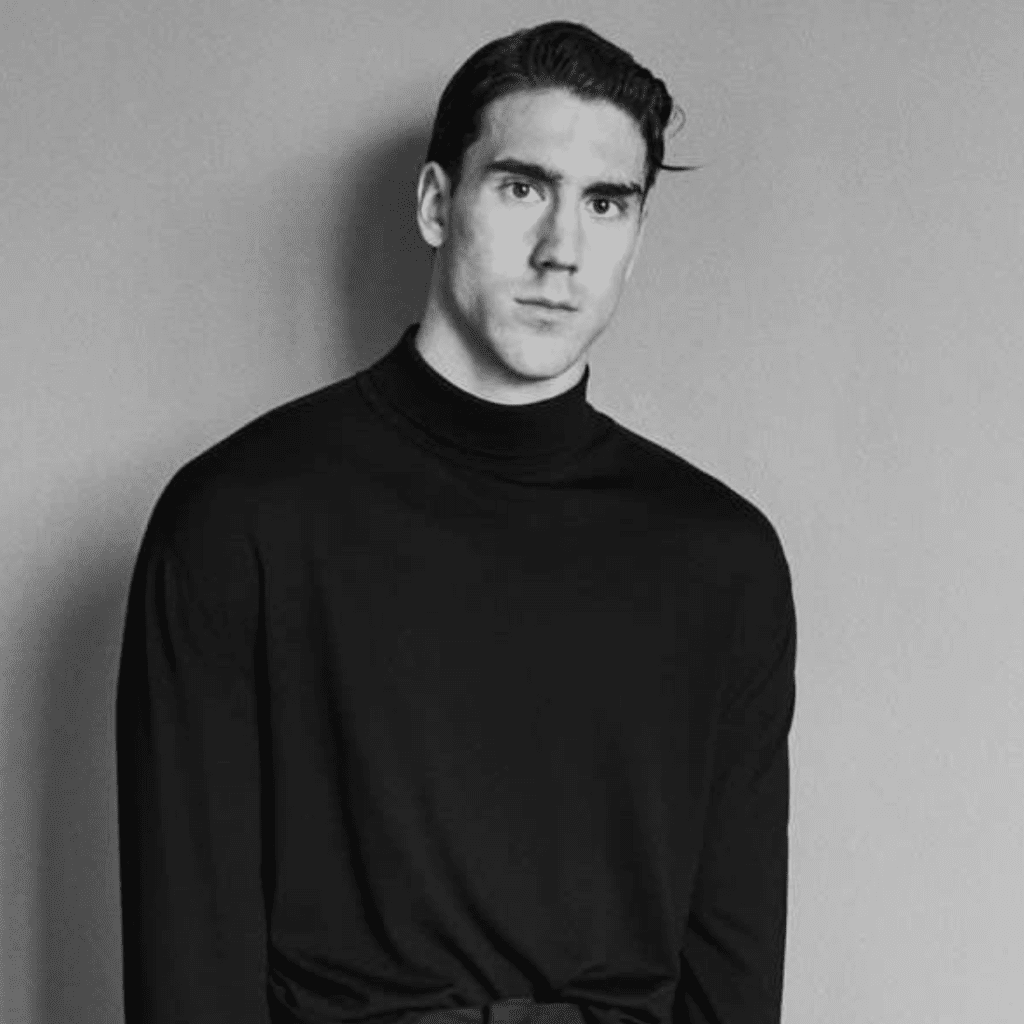 In 2018, he transferred to the Italian team Fiorentina. During the 2020–21 Serie A season, Vlahovic scored 21 league goals, winning the award for the best young player in the league. He also assisted his country in winning a spot in the 2022 FIFA World Cup.
Kevin Trapp, Germany — 1.8 million followers
German goalkeeper Kevin Trapp represents both the German national squad and Bundesliga side Eintracht Frankfurt. In 2015, he moved to Paris Saint-Germain for about €10 million, where he won several local awards. He returned to Eintracht Frankfurt in 2018 on loan.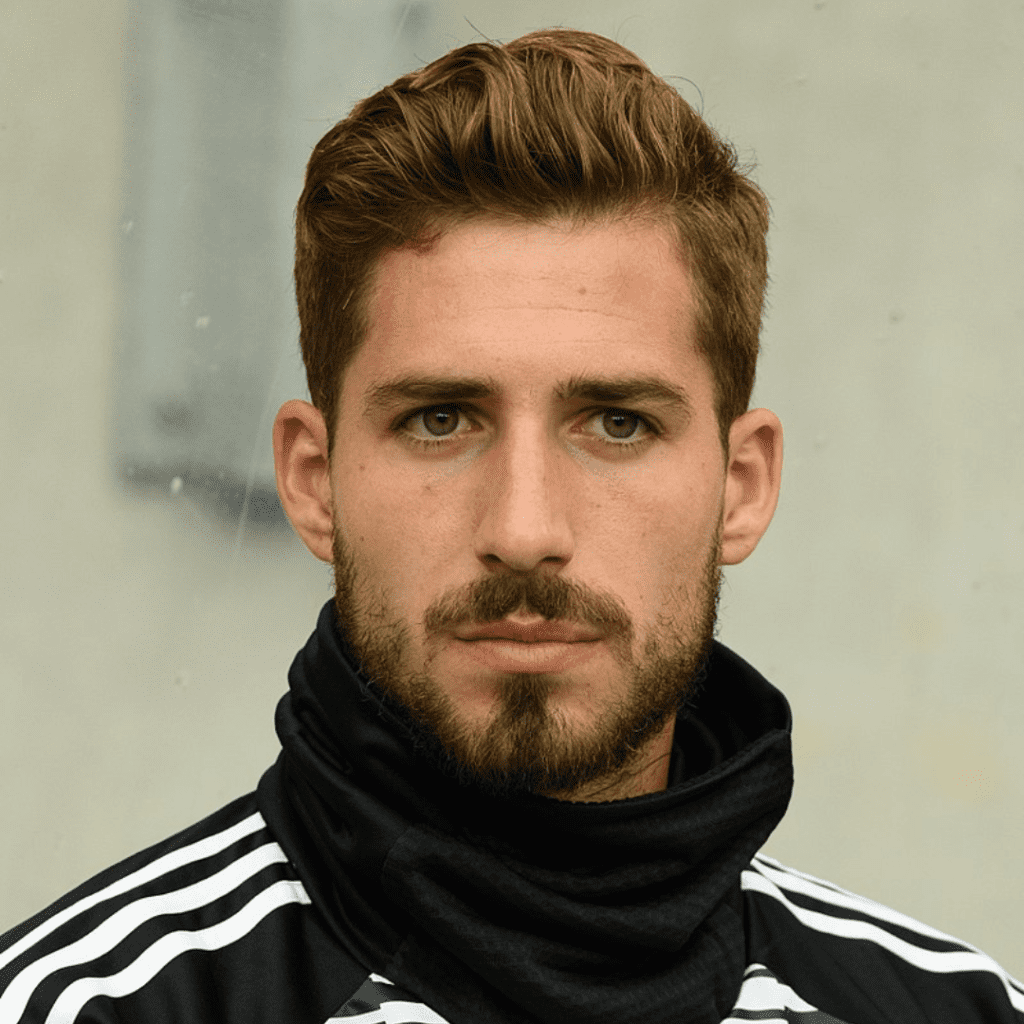 The "loan" turned into a permanent membership just one year later. He's competed in multiple FIFA World Cups (2018 and 2022), as well as the 2020 UEFA Euro. In addition, he was a member of the German team that won the 2017 FIFA Confederations Cup.
Ruben Dias, Portugal — 2 million followers
Ruben Dias is currently a defender for the Portugal National team and Manchester City Football club. He has established himself as one of the game's most talented defenders over the previous two seasons. Ruben is known for his leadership and aerial ability.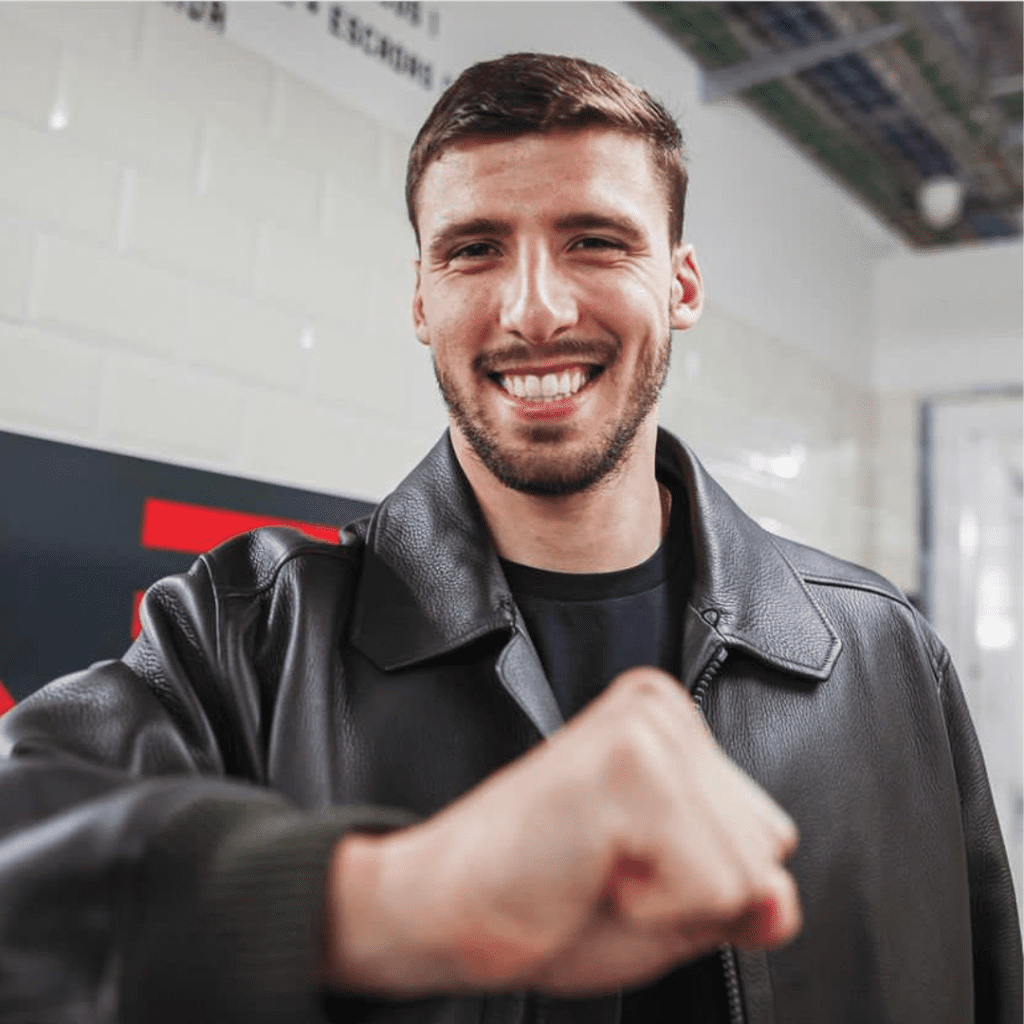 Dias managed to enjoy a very fruitful youth career, winning numerous individual and team honors. Since 2018, Dias has participated in the UEFA Nations League as a member of the Portugal national team. Even more importantly, his teammates have nothing but praise for the skilled athlete.
Olivier Giroud, France — 2.4 million followers
A striker for Serie A team AC Milan and also the France national squad, Olivier Giroud is has earned his fame. Fans consider him to be an underappreciated attacker; his shot power, strength, and work ethic are worthy of praise.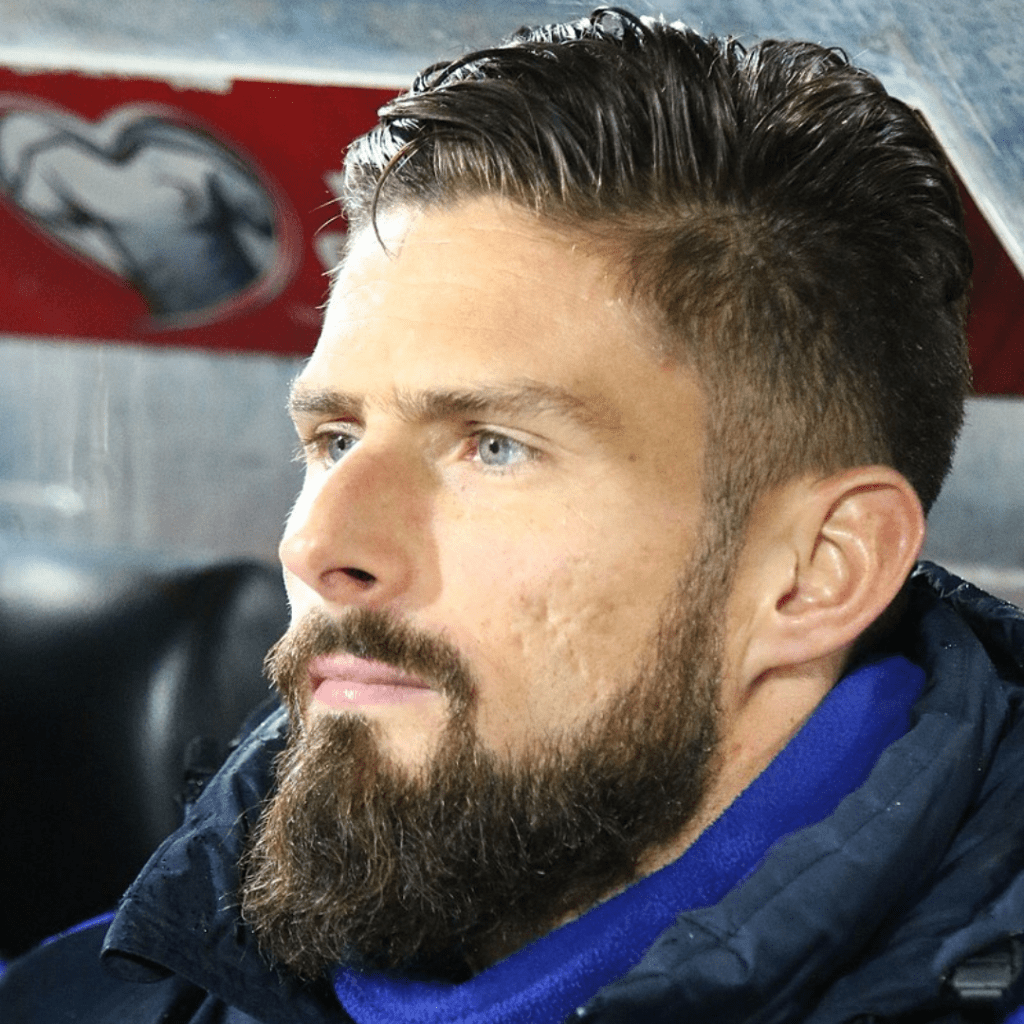 Giroud is his nation's all-time leading scorer, earning the Bronze Boot as the second-highest scorer as France placed second at the 2016 UEFA Euros. And he has more to brag about than his 2.4 million followers; his team won the 2018 FIFA World Cup.
Marcos Llorente, Spain — 2.4 million followers
Marcos Llorente Moreno began playing football with the Las Rozas youth squad, at 8 years old! Since then, he's played for both the Spanish national team and Atletico Madrid. Unlike many other players, his loyalties seem to always lie with his home country.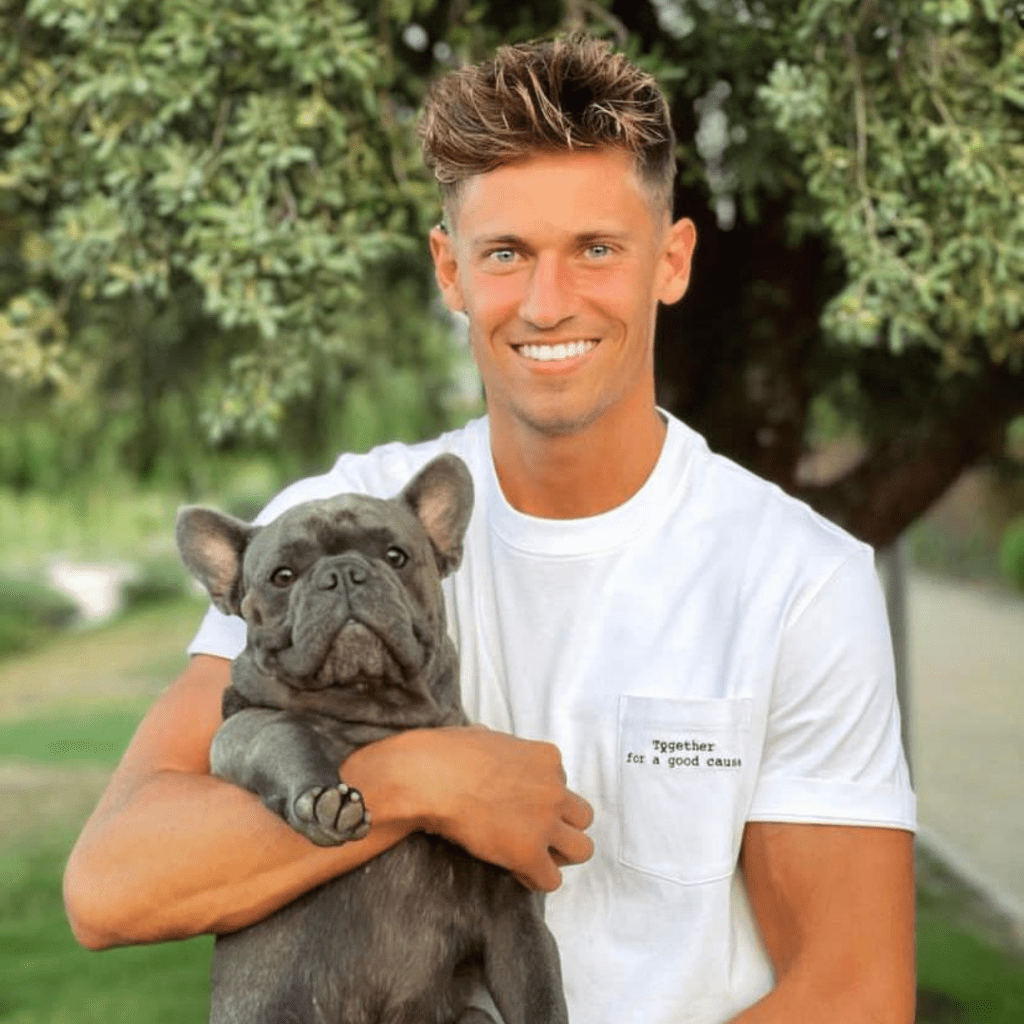 He is capable as both a second striker and midfielder. He finalized a five-year deal with the neighboring adversaries Atletico Madrid in 2019 for a reported £35 million. Having played for Spain at all ages, he doesn't seem to be going elsewhere any time soon.
Raul Jimenez, Mexico — 2.5 million followers
One of the important members of the Mexican National Squad, Raul Jimenez, is well-known because of his physical presence inside the penalty area. That, along with his ability to stop the action and his skill in the air enables him to headlong pass on the ball.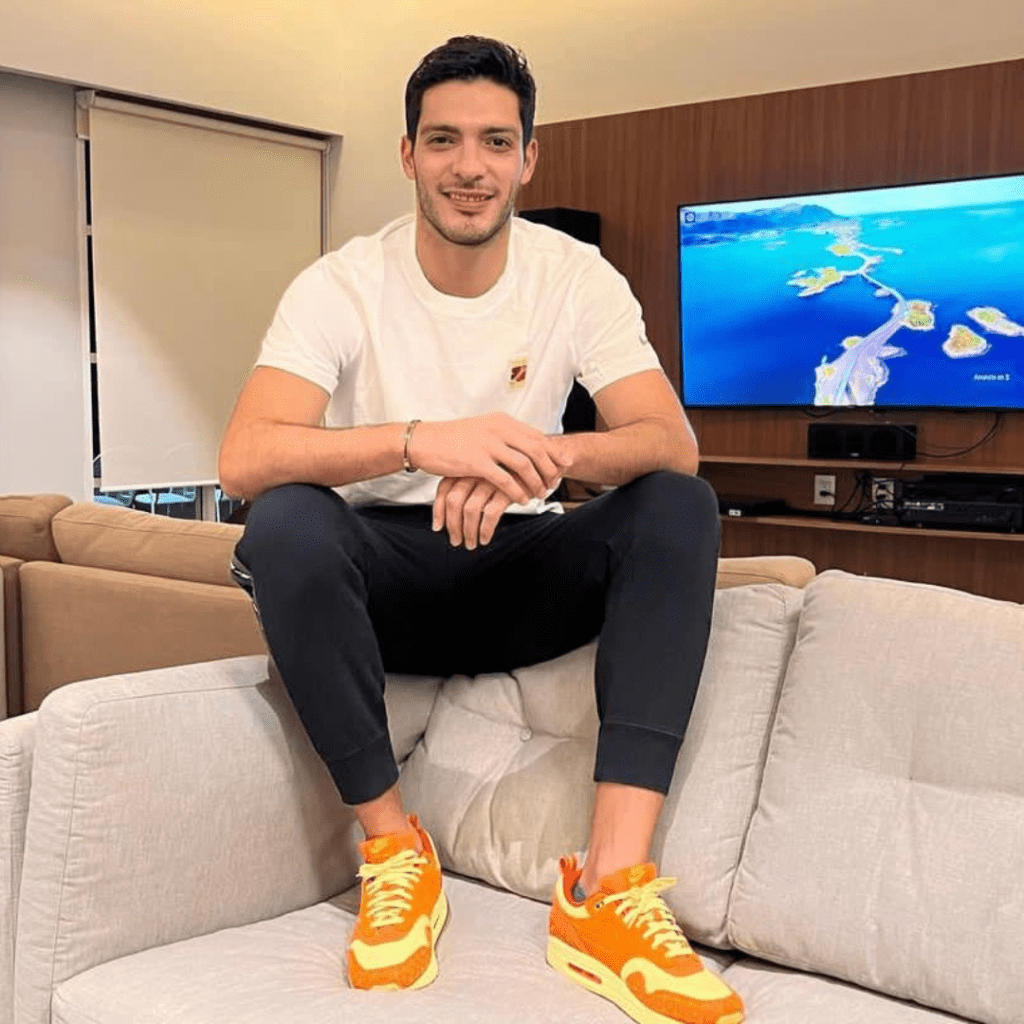 Though he is renowned for his high record of successful penalty kicks, he's more than willing to share the ball and give his fellow players their time in the spotlight. Jiménez competed for Mexico in the 2012 Summer Olympics, earning the team a gold medal.
Darwin Núñez, Uruguay — 2.8 million followers
The most expensive acquisition in Portuguese football history is arguably Darwin Nunez. He was acquired by Benfica in 2020 for a club-record transfer fee of €24 million. He is most renowned for his athletic build, superb mobility, and sprinting pace. He functions as a disruptive striker.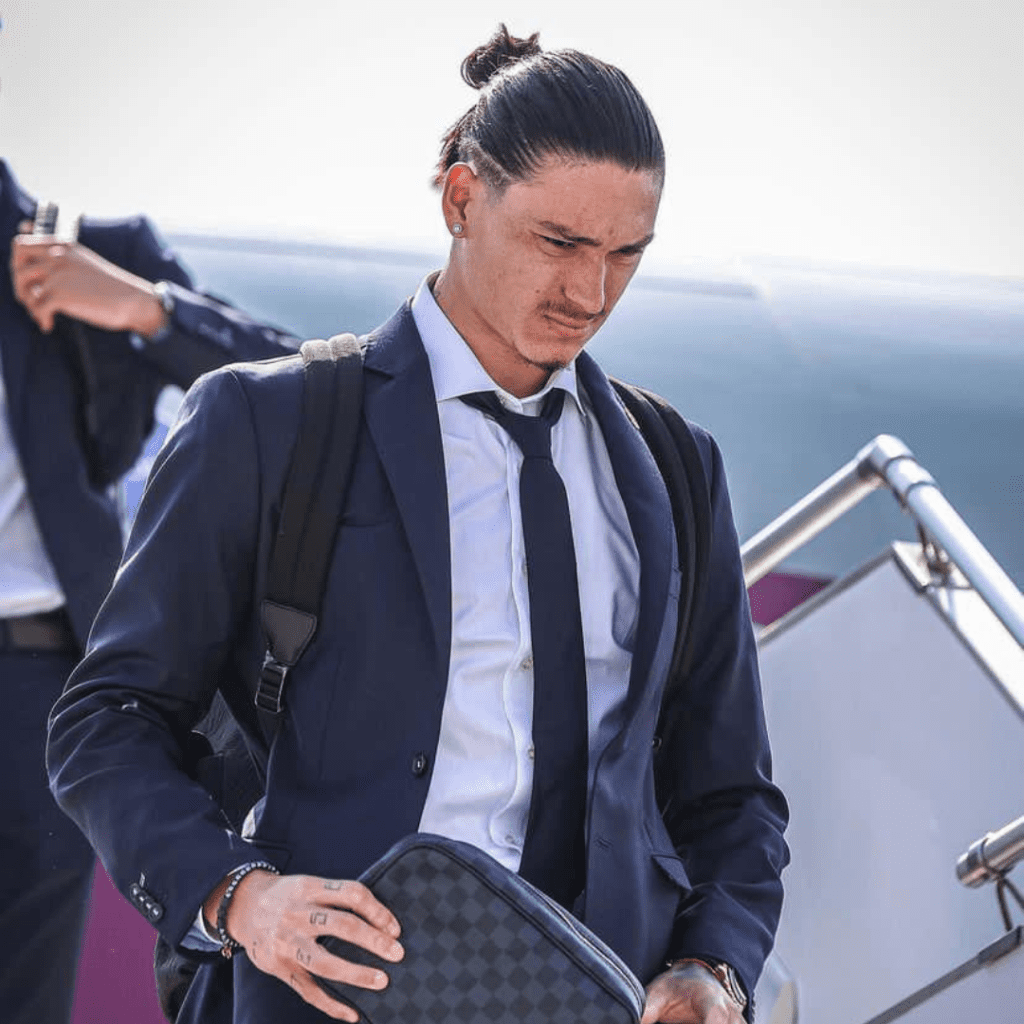 He is capable of such a wide range of movement and at leading counterattacks, making sharp movements within the box, and unleashing powerful shots. He is skilled at attacking wide-open areas and has a terrific eye for creating shots in a variety of settings.
Cho Gue-sung, South Korea — 2.8 million followers
After their FIFA 2022 game versus Ghana, Cho Gue-sung, South Korea's newest wonder child, had a sharp popularity spike. The 24-year-old football player was seen playing forward for South Korea against Uruguay in a FIFA match. His 2.8 million followers have nothing to do with his youth — his skill is what brings in the fans.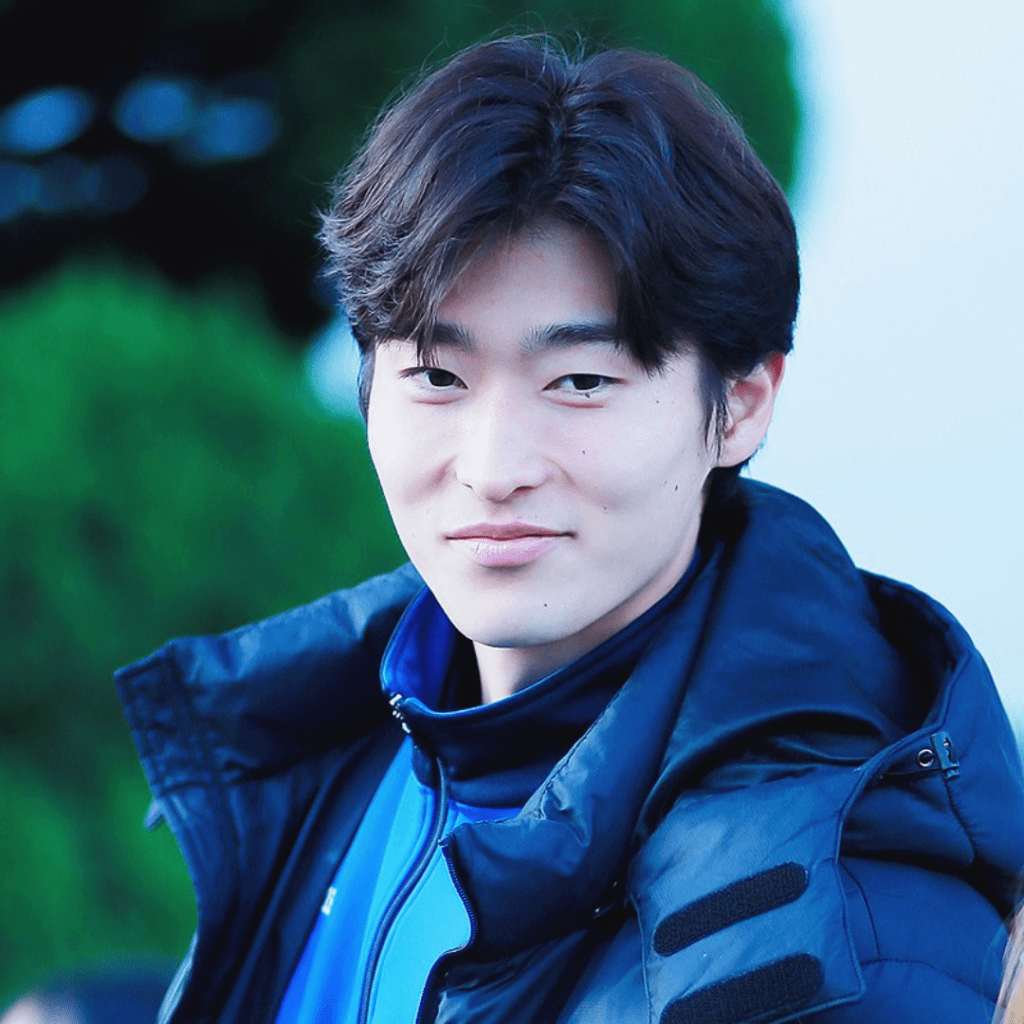 By the time he scored two goals in the span of three minutes versus Ghana on November 28, 2022, he had already established himself as a celebrity. This is all thanks to his skill and conduct on the field. We're sure he'll reach a top-ten most popular ranking in no time.
Guillermo Ochoa, Mexico — 3.4 million followers
Guillermo Ochoa is renowned for many outstanding qualities. These include leadership, self-assurance, speed, keen prediction, and excellent goalkeeping abilities. He has the ability to catch crosses and shots, but he is also able to block them using punches and high dives with the top hand.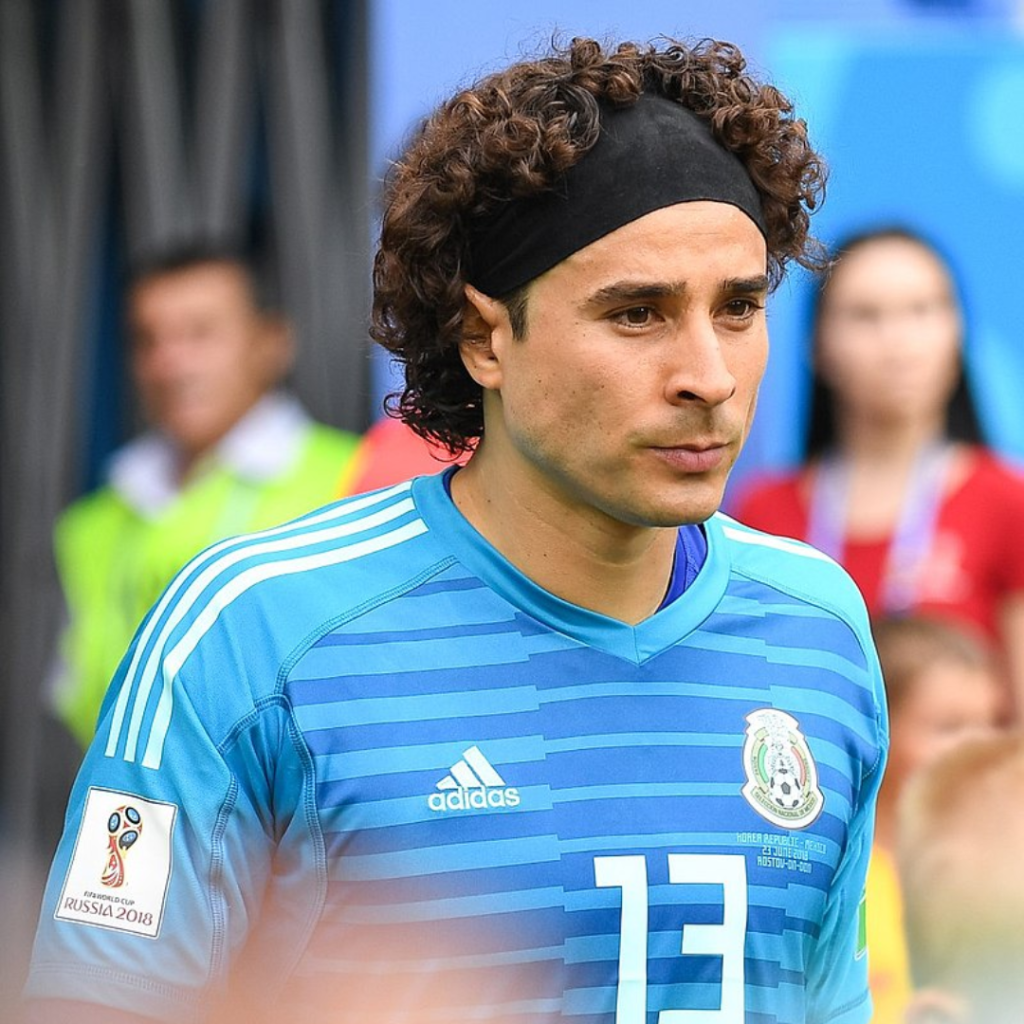 However, those aren't his sole advantages. Even after rejecting a shot, his reactions are so quick that he can easily do a collapsing dive only with one hand. Ochoa holds the record for most shutouts in Club América's 105-year span.
Jordan Henderson, England — 5.2 million followers
Jordan Henderson is a skilled midfielder for Liverpool as well as the England national team. Henderson gained fame after replacing Gerrard as Liverpool's captain in 2015. As Liverpool's skipper, Henderson led his squad to the Premier League championship in 2020.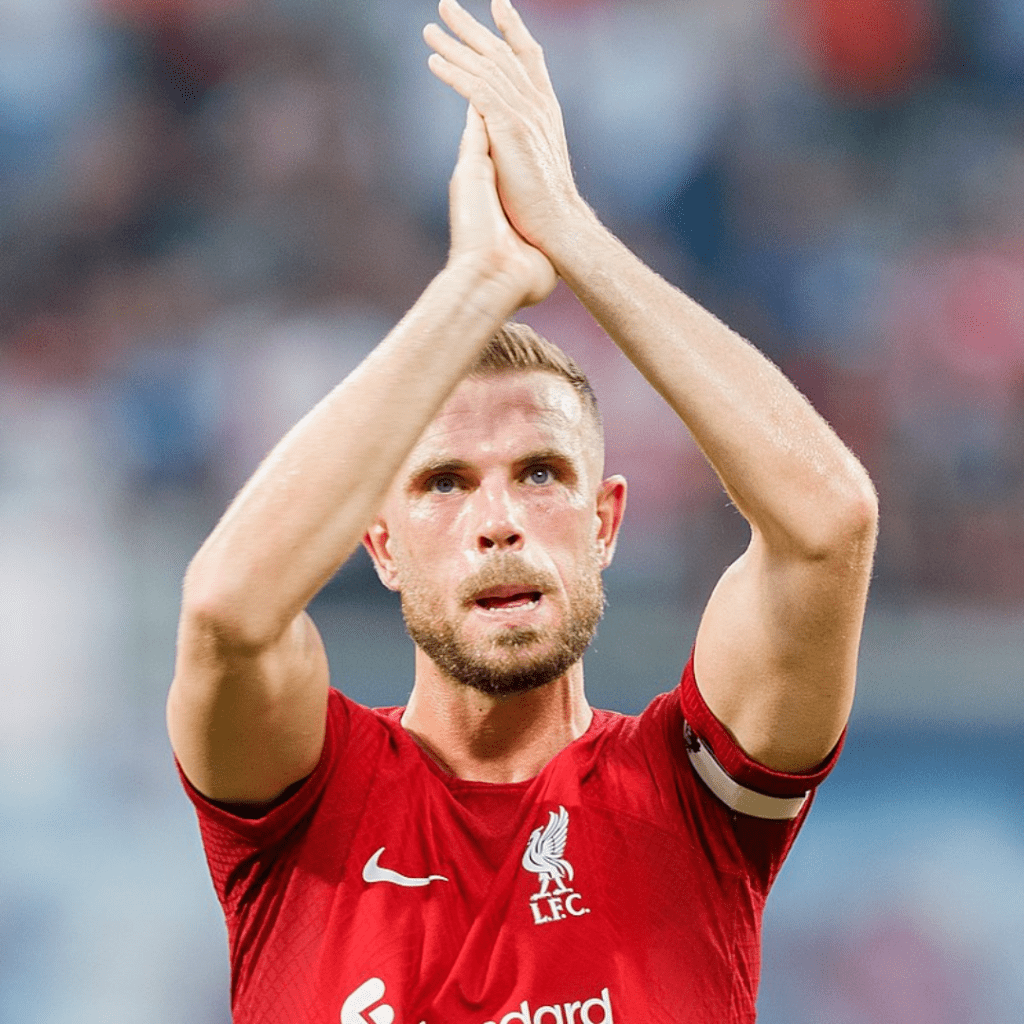 This was the club's first league crown in thirty years. He also assisted in his team's victories in two UEFA competitions as well as the 2019 FIFA World Cup. He is well-known as a player that puts forth a lot of effort and works really hard.
Alisson Becker, Brazil — 8.4 million followers
The Brazilian goalkeeper earned his spot on this list and in the public eye. He competes for Liverpool in the Premier League and the Brazil national team. He is well noted for his distribution and one-on-one skills as a goalie, which ranks him among the best.
Fans aren't the only ones who consider him a top-ranking goalkeeper. In addition to the Copa América in 2016, 2019, and 2021, where he won the best goalie award 2019, he represented his country at the FIFA World Cup in 2018 and 2022.
Leandro Paredes, Argentina — 8.9 million followers
Leandro Paredes started his career in 2010 and now serves as a protected midfielder for both the Argentine public squad and the Ligue 1 club Paris Saint-Germain. Current football teams for whom he has played include Boca Juniors, Chievo (forward), Roma, Empoli, and Zenit Saint Petersburg.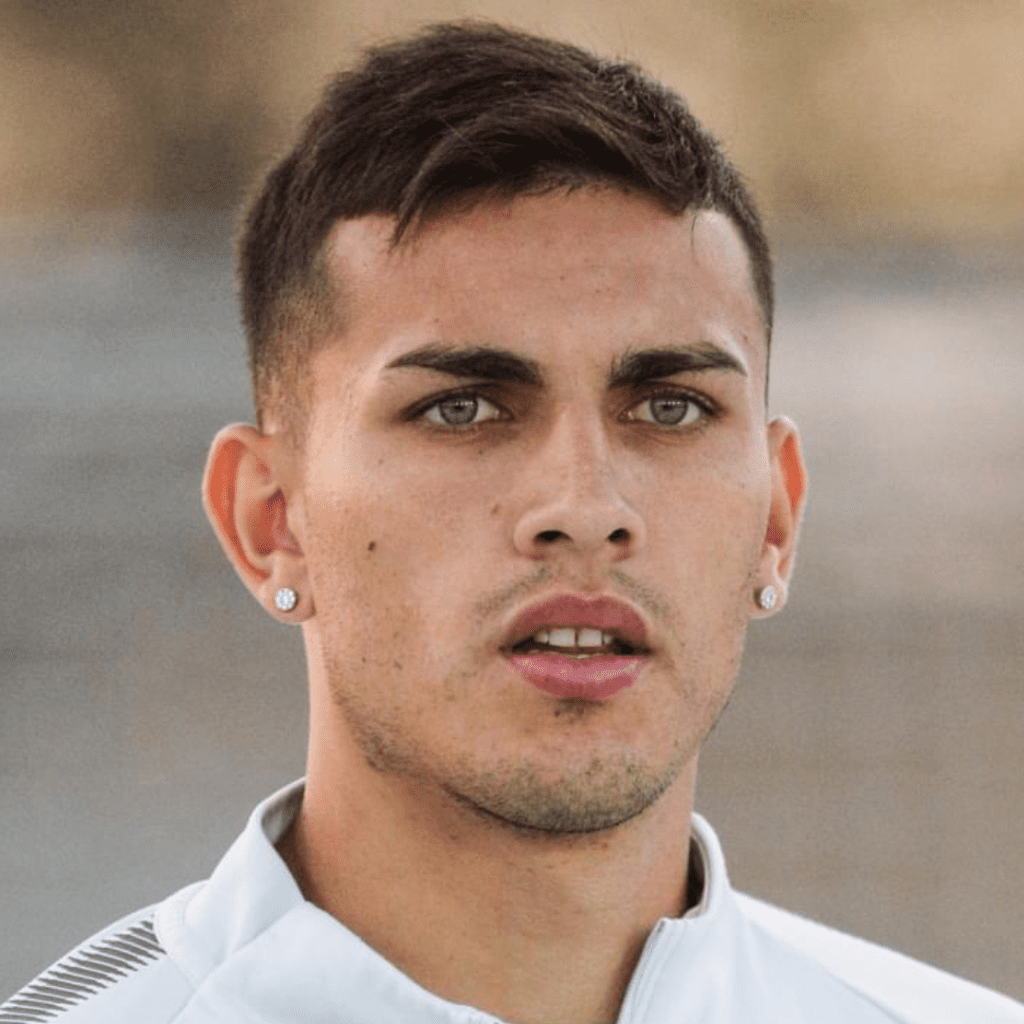 He signed a four-and-a-half-year deal with Paris Saint-Germain in 2019, for a base salary of €40 million with a potential increase to €47 million. Paredes was crucial to Argentina's victory at the Copa América in Brazil in 2021. No wonder his fan base is as impressive as his athletic worth.
Rodrigo De Paul, Argentina — 11.3 million followers
Argentine professional footballer Rodrigo De Paul is renowned for his powerful build, exceptional agility, and impressive sprinting ability. He can lead counterattacks and execute incisive moves within the box. He is a disruptive attacking midfielder possessing a wide range of movement.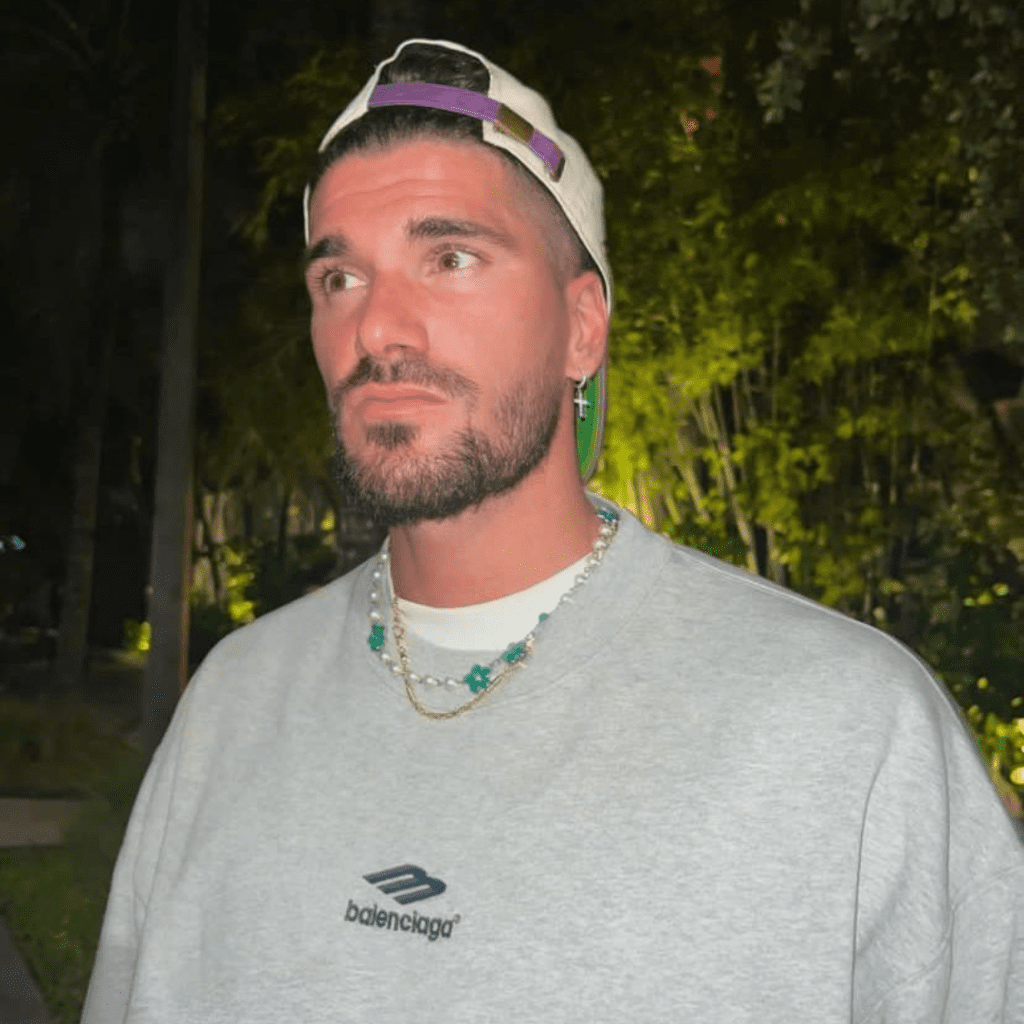 In addition to breaking down tight defensive lines using his precise passing, he provides great chances for both himself and his teammates. De Paul can move quickly up and throughout the field, play a variety of midfield positions, and move higher up the field during the attacking phase.
Manuel Neuer, Germany — 12.4 million followers
German footballer Manuel Neuer is among the current most well-liked goalkeepers. Together with his hometown team, Bayern Munich, he is a crucial member of the German national football squad. He is renowned for his speed and precision when denying the opposition, a goal.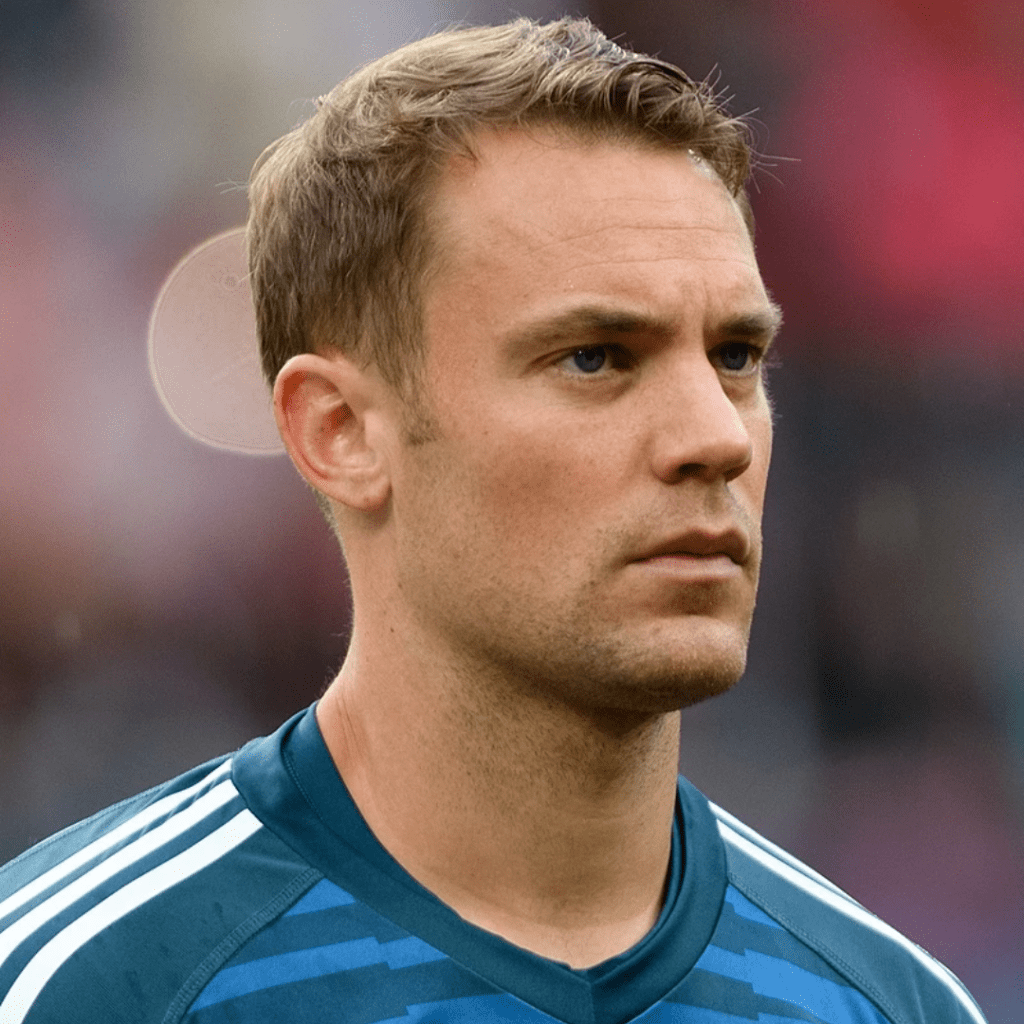 He earned the moniker "Sweeper Keeper" due to his skill and has worked tirelessly to maintain it. He is the current recipient of the IFFHS World's Best Goalkeeper Award and is regarded by football analysts as one of the finest goalkeepers in the world.
Gavi, Spain — 13.9 million followers
After netting an incredible goal in Spain's opening World Cup match against Costa Rica, Pablo Martín Páez Gavira, aka Gavi, didn't take long to astound everybody. The young player from FC Barcelona was named the game's top performer. Gavi is the youngest player who has scored the most goals in a World Cup.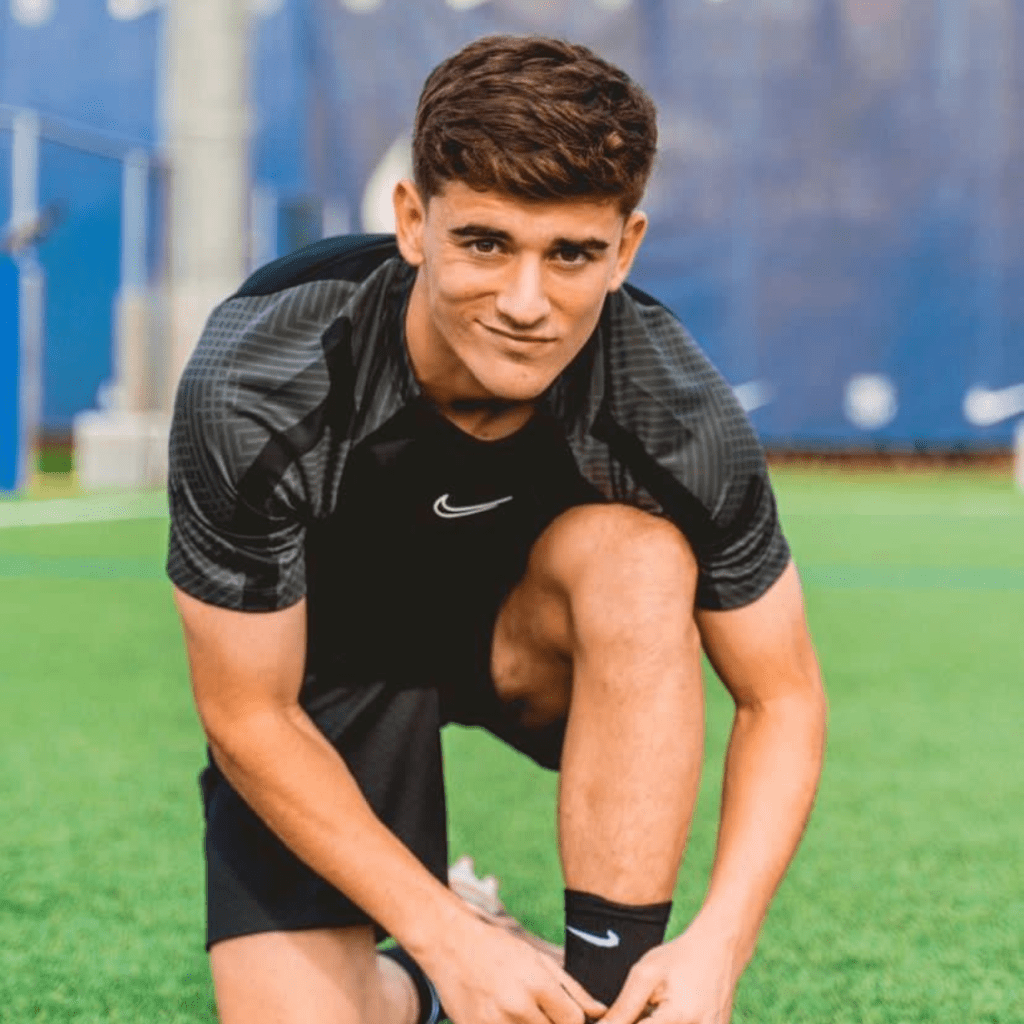 A feat that wasn't repeated since Pelé in 1958. People believe you are unique when your name is referenced alongside the name of the Brazilian King. The dynamic Spanish midfielder can intercept opponent passes in the middle of the field and throw accurately through balls.
Achraf Hakimi, Morocco — 16.8 million followers
Achraf Hakimi Mouh was born in Spain, but he can't claim to have Spanish teammates. He competes for both Morocco's national team and French League 1 outfit Paris Saint-Germain. While he often plays like an offensive full-back, his primary position is right-back.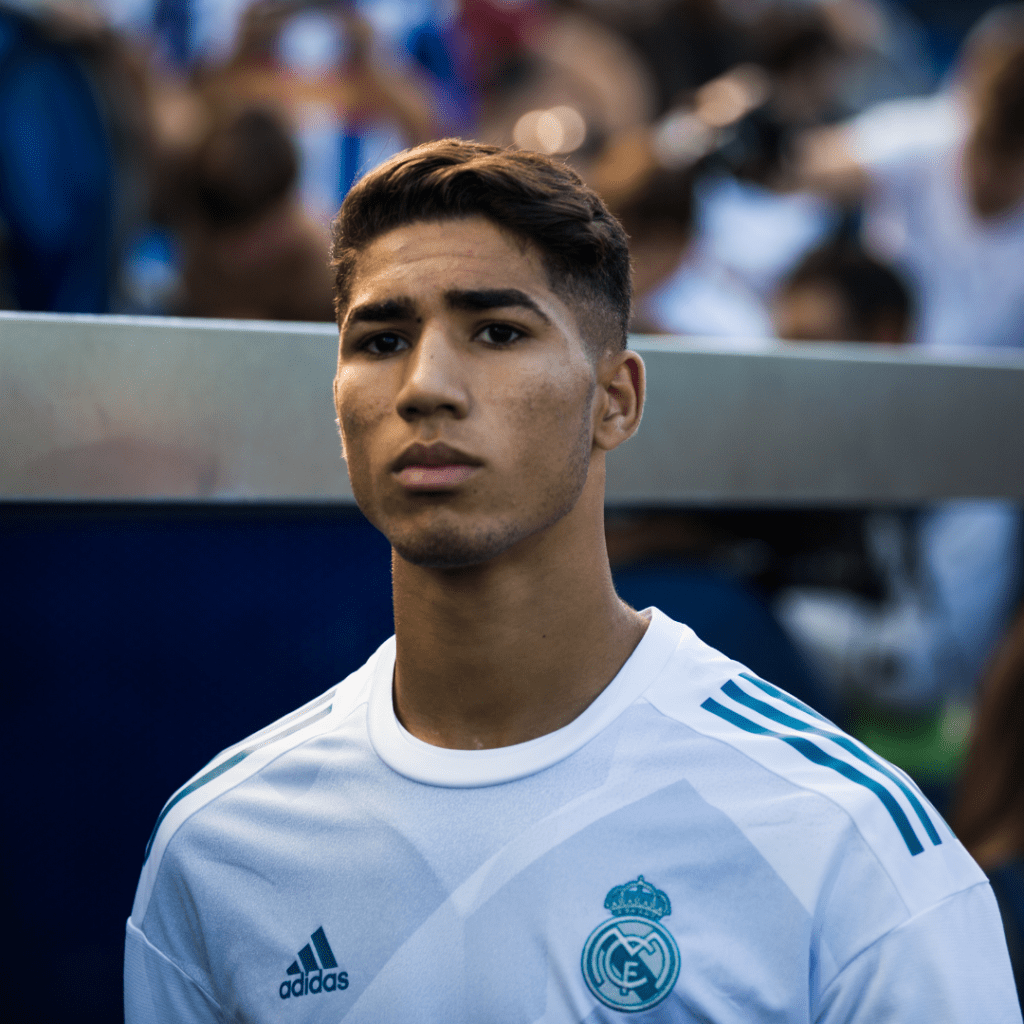 He is considered to be one of the top right-backs in football. Achraf is known for his goal-scoring prowess, runs, and pace. He is technically and tactically proficient, and he can play long perfect passes from the defense. While 16.8 million followers is impressive, we're surprised it's not higher.
Antoine Griezmann, France — 38.7 million followers
Antoine Griezmann is a forward for Atlético Madrid in La Liga, though he also represents the France national football team. Griezmann can call himself a striker, a winger, and an attacking mid. Skilled in everything from passing to defense; to say he is versatile is an understatement.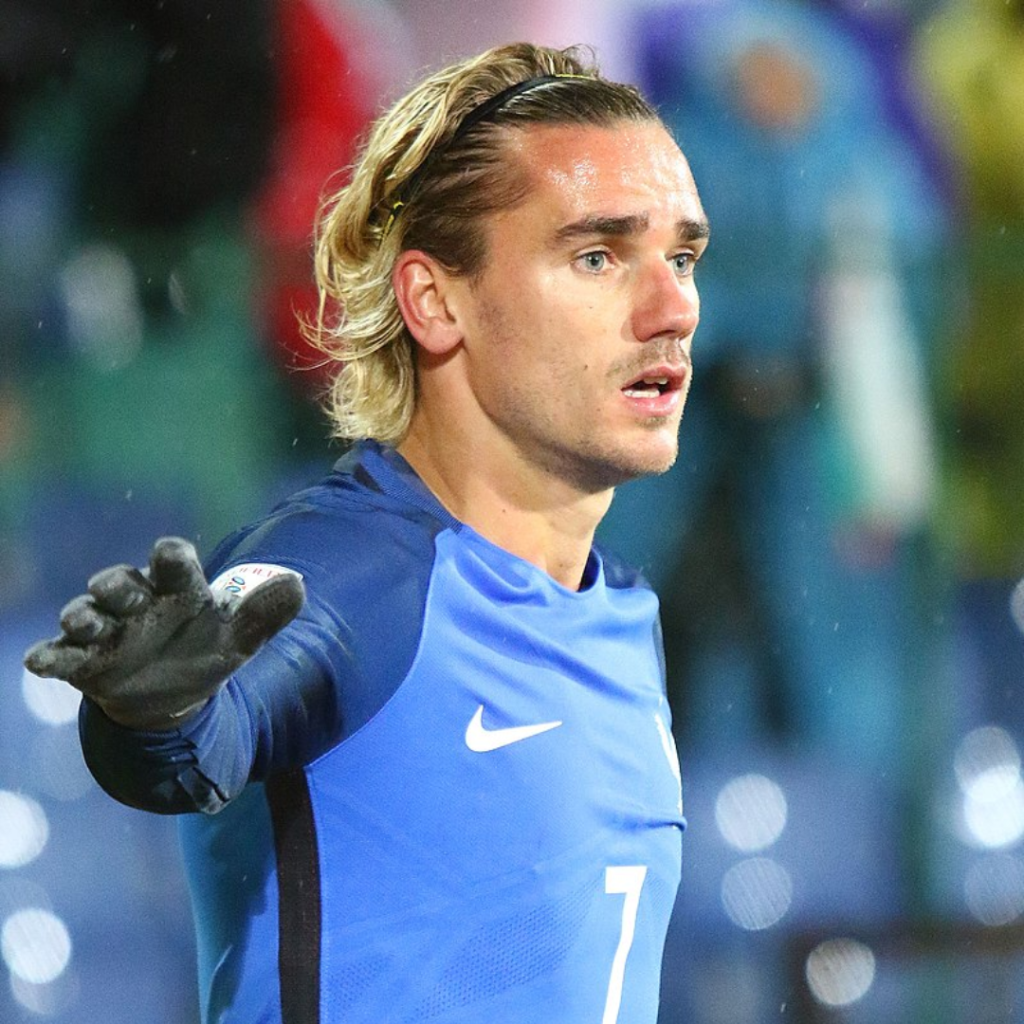 He has played in six of France's matches and has almost 40 goals in his list of accomplishments, making him the third-highest goal-scorer in the country's history. As France clinched the 2018 FIFA World Cup, he was awarded the Silver Boot for scoring the second-most goals.
Paulo Dybala, Argentina — 54.5 million followers
Paulo Dybala is well known for his flawless playing style and goal-scoring prowess. In 2011, he began working professionally with the Argentine squad "Instituto de Cordoba." In 2012, he then signed with the Italian Club Palermo, where he remained a player through 2015.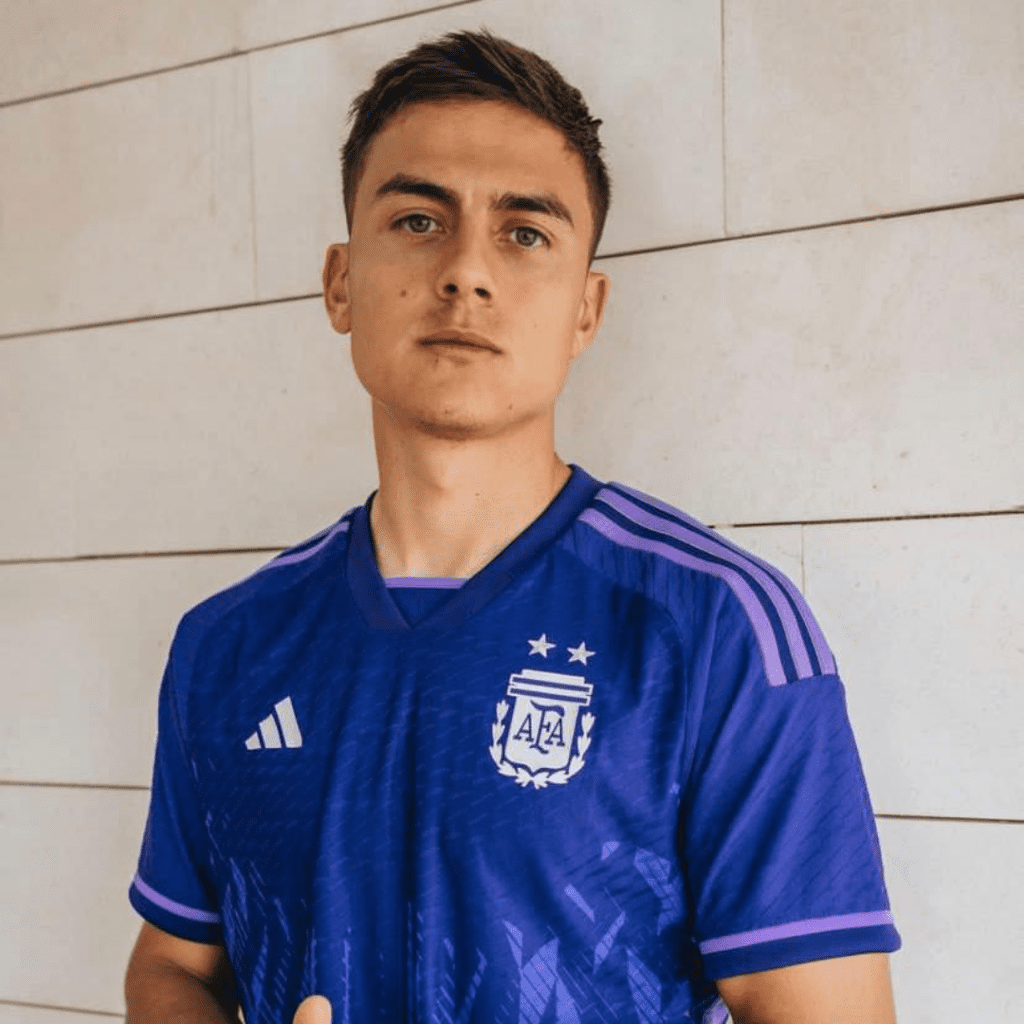 His major chance came when he signed with "Juventus FC" in 2015. He won the Supercoppa Italiana and the Coppa Italia in his first season with "Juventus." He frequently gets referred to as the "New Messi," and his growing social media followers are willing to prove that claim.
Kylian Mbappé, France — 98 million followers
One of the best things about Kylian Mbappé was his stunning performance at the 2018 FIFA World Cup. He made history by becoming the youngest Frenchman ever to score a World Cup goal. And it wasn't just once; he scored a total of four goals in the 2018 World Cup game.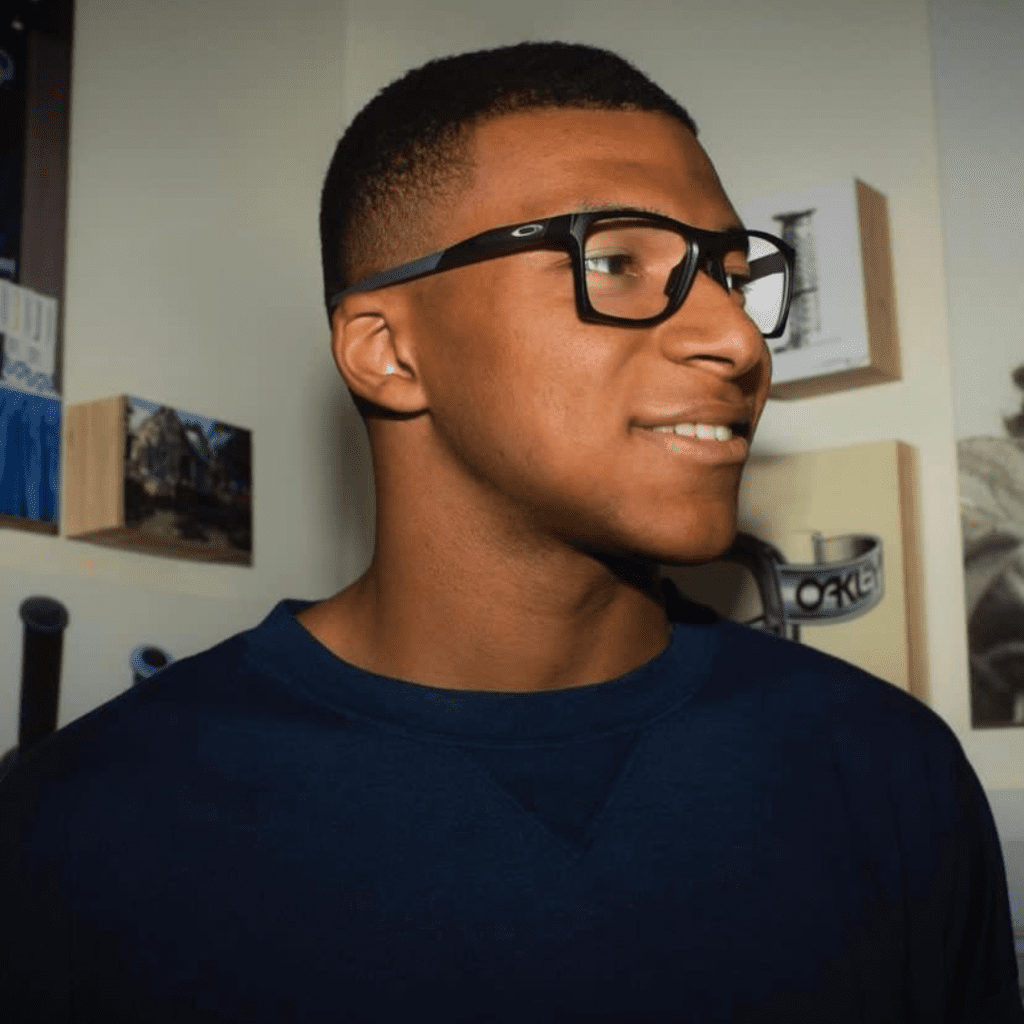 This feat earned him the "FIFA World Cup Best Young Player Award." He's even received praise from former players; Arsène Wenger was happy to voice his support for the young athlete. Between his agility, ingenuity, and ball-handling speed, Mbappé should never be underestimated.
Neymar. Jr, Brazil — 204 million followers
Among the most successful goal-scorers in the history of Brazilian football is Neymar. As a striker, Neymar is a highly confident player with outstanding balance and coordination, fast instincts, and lightning speed. There's a reason he's earned a spot in the top five most popular players.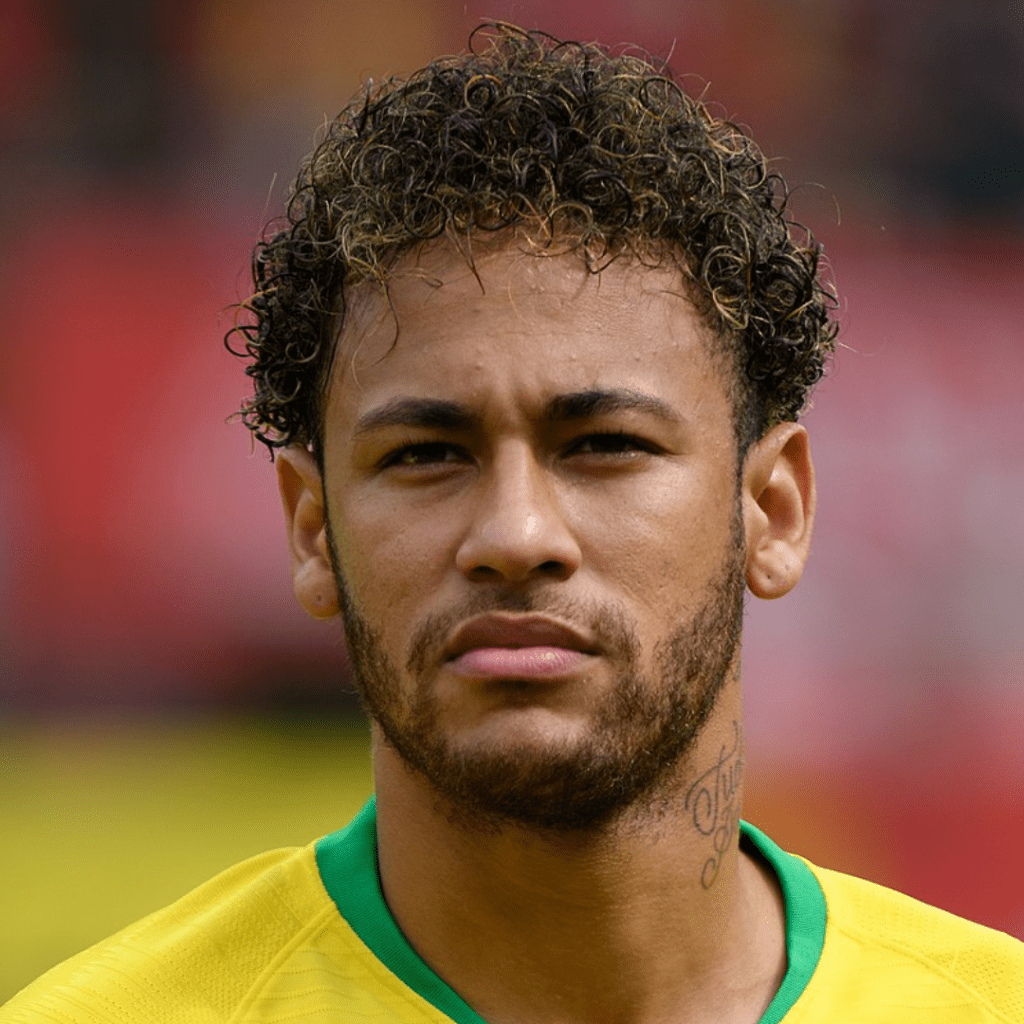 He is considered one of the top players in the world because he is a prolific goal-scorer and a well-known playmaker. Neymar has at least 100 goals in three separate clubs under his belt. He is one of only three players to achieve this.
Lionel Messi, Argentina — 430 million followers
Lionel Messi, an Argentinian, has won the FIFA world player of the year award six times (2009–12, 2015, and 2019). He is a robust, coordinated, and creative player on the field, and even those who haven't seen a single match know his name.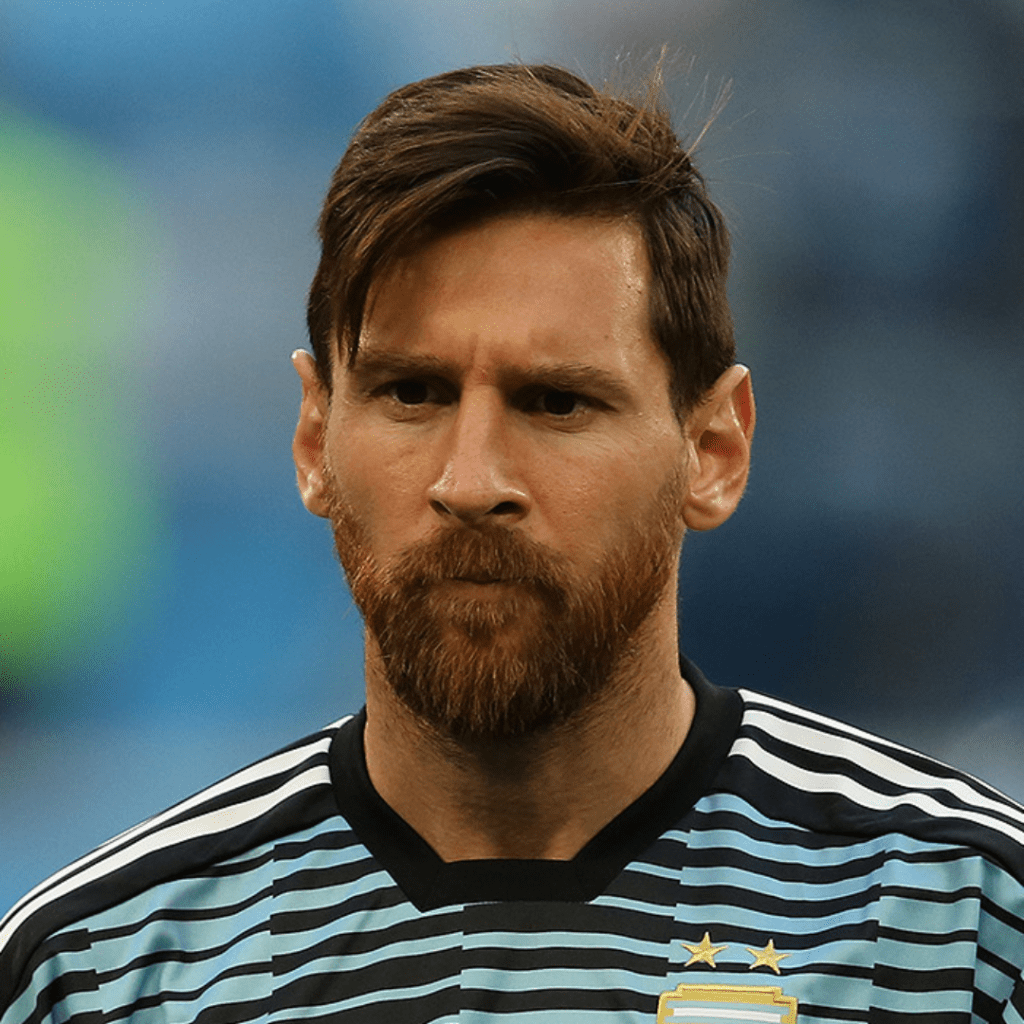 With his quickness and ability to precisely control the ball, Messi is a gifted passer who can easily weave through densely defended areas. Messi is among the most well-known athletes in the world, as is evident by his over 430 million followers!
Cristiano Ronaldo, Portugal — 549 million followers
One of the best players of his generation, Portuguese football forward Cristiano Ronaldo is a global sensation. Though his surname is Aveiro, the athlete goes by "Cristiano Ronaldo" as his parents specifically chose his second name — a reference to Ronald Regan, one of his father's favorite film stars.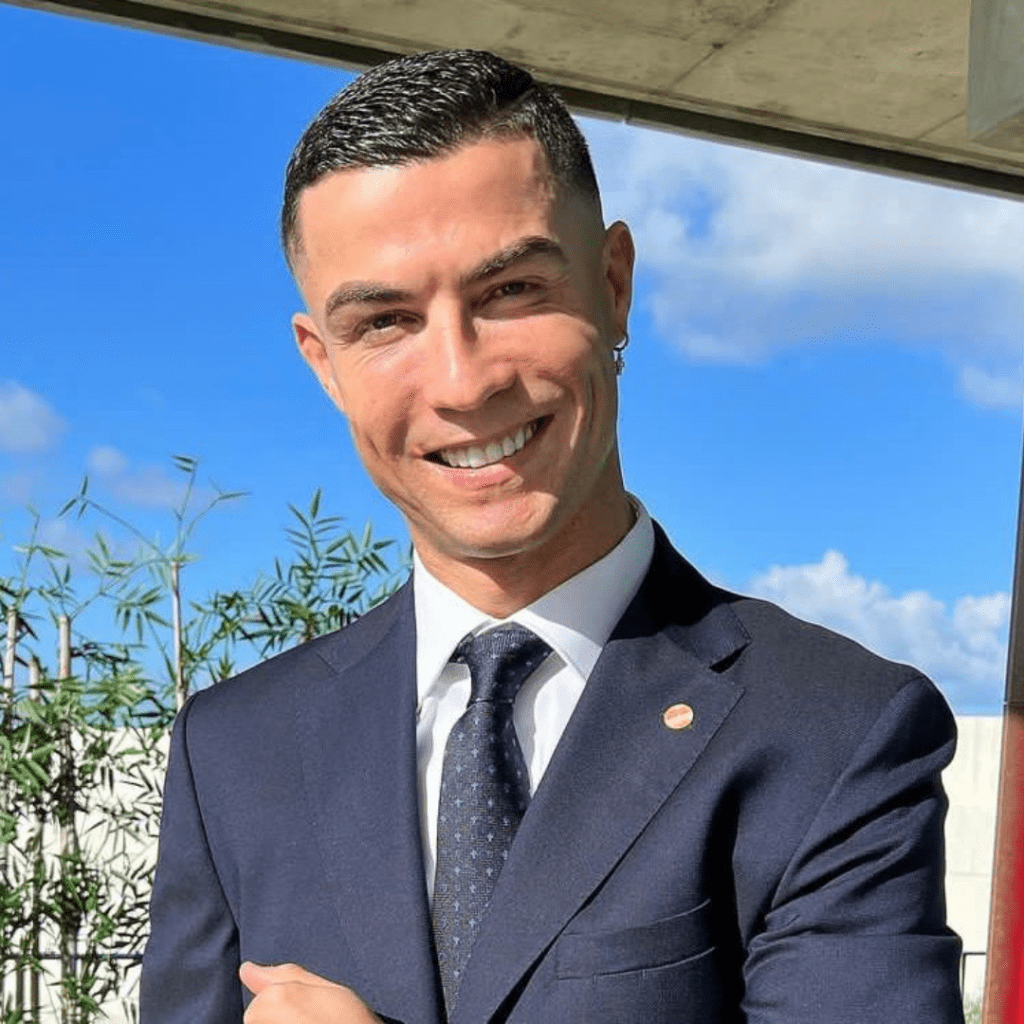 Various studies of athlete popularity revealed that, at the height of his pro career, he became the most renowned athlete worldwide. Ronaldo emerged as one of the highest-paid sports brand ambassadors in history because of his enormous popularity. He also created his own lucrative "CR7" brand of goods.