From Aerosmith To ZZ Top: A Lineup Of Memorable Super Bowl Halftime Performances
By Jhoana C February 19, 2023
---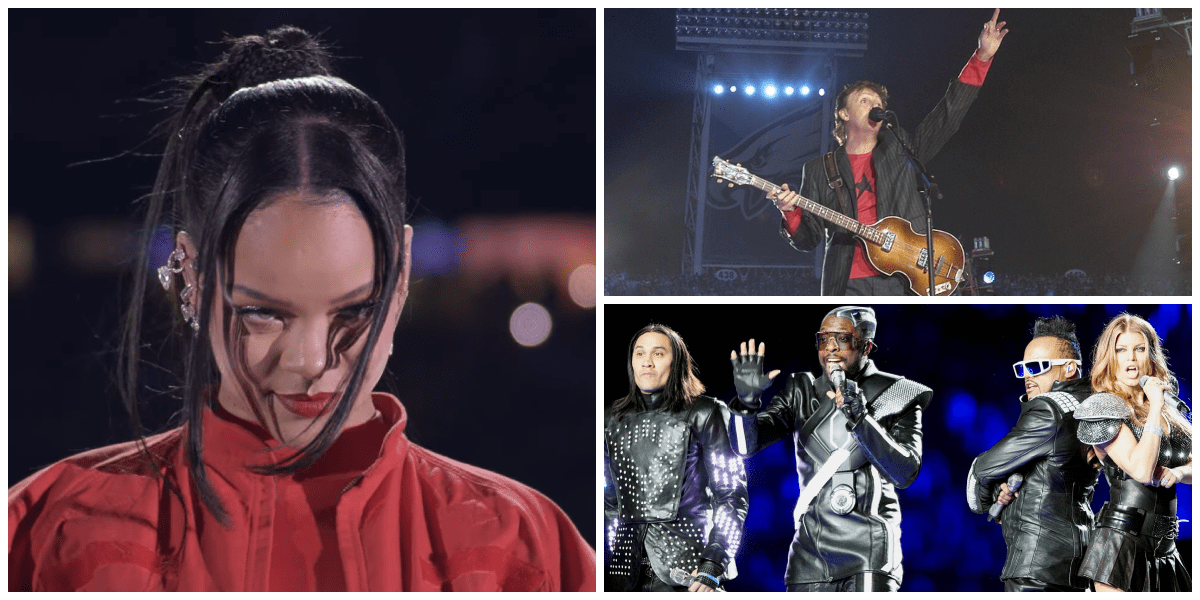 Even people who don't follow football know about the Super Bowl, particularly the haltime show; that's how popular it is! It's been headlined by some of the biggest names in music and entertainment, but it wasn't always as grandiose and extravagant as it is today. It previously showcased marching bands, and it wasn't until the 1990s that people realized just how much impact a less-than-15-minute performance can have.
Since then, the organizers and producers have brought in the big guns, from solo acts, to bands, to eclectic mixes of musicians whom people never thought could share the stage together. Following Rhianna's stellar 2023 Super Bowl performance, we though it's be a good idea to look back at some of the most unforgettable moments and performances in Super Bowl's history.
The Rolling Stones
We're kicking off the list with one of the powerhouses of rock and roll, none other than The Rolling Stones, who graced the stage in 2006. Considered by many as one of the band's best performances, Mick and the lads managed to wow the crowds with only three songs.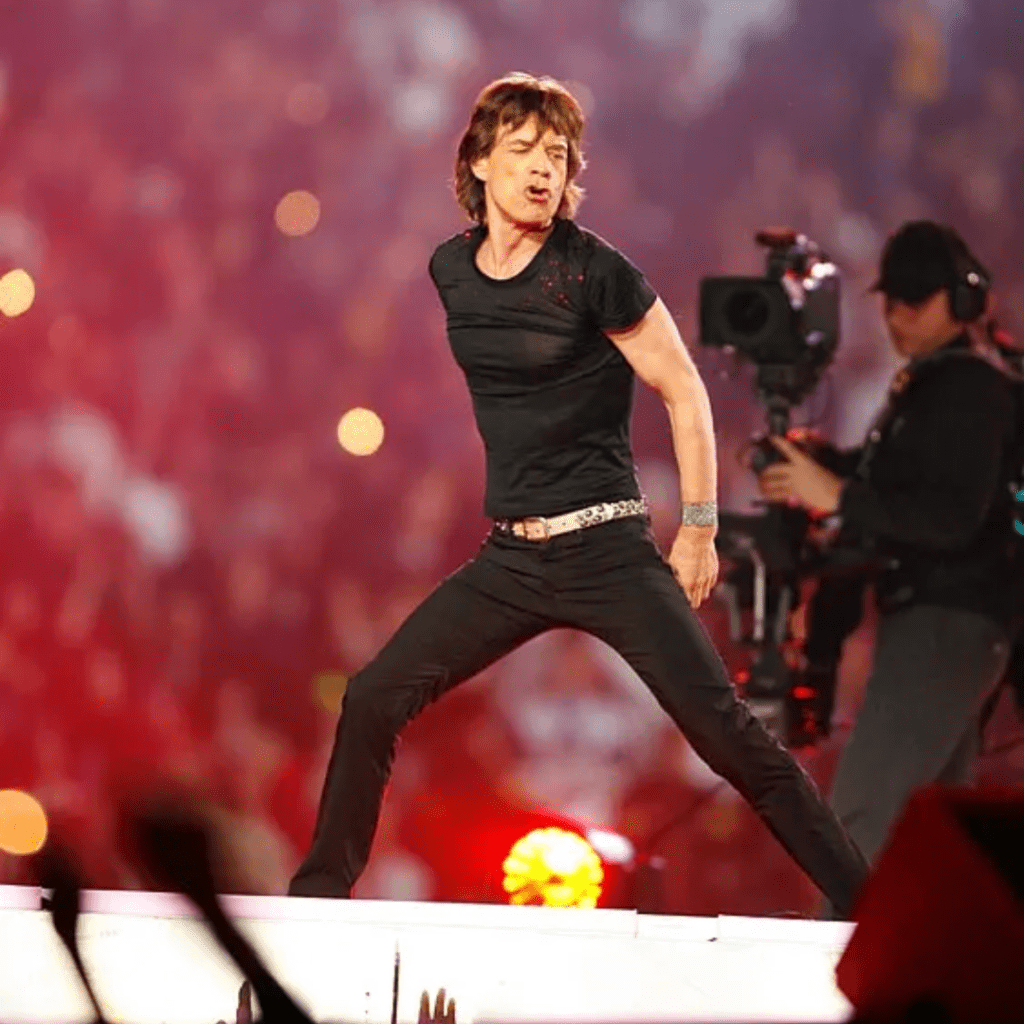 Mick shook his hips, and the band performed with gusto on a stage shaped just like their tongue logo. The crowd danced, sang, and let their inner rockers out for what is one of the shortest yet sweetest halftime performances.
Rihanna's baby, the youngest person to ever perform in the Super Bowl halftime
We hate to break it to you people, but Mars is no longer the youngest person to headline the NFL Super Bowl Halftime show. That distinction has been taken by none other than Rihanna's baby. Yup, the Barbadian star announced her pregnancy during her performance.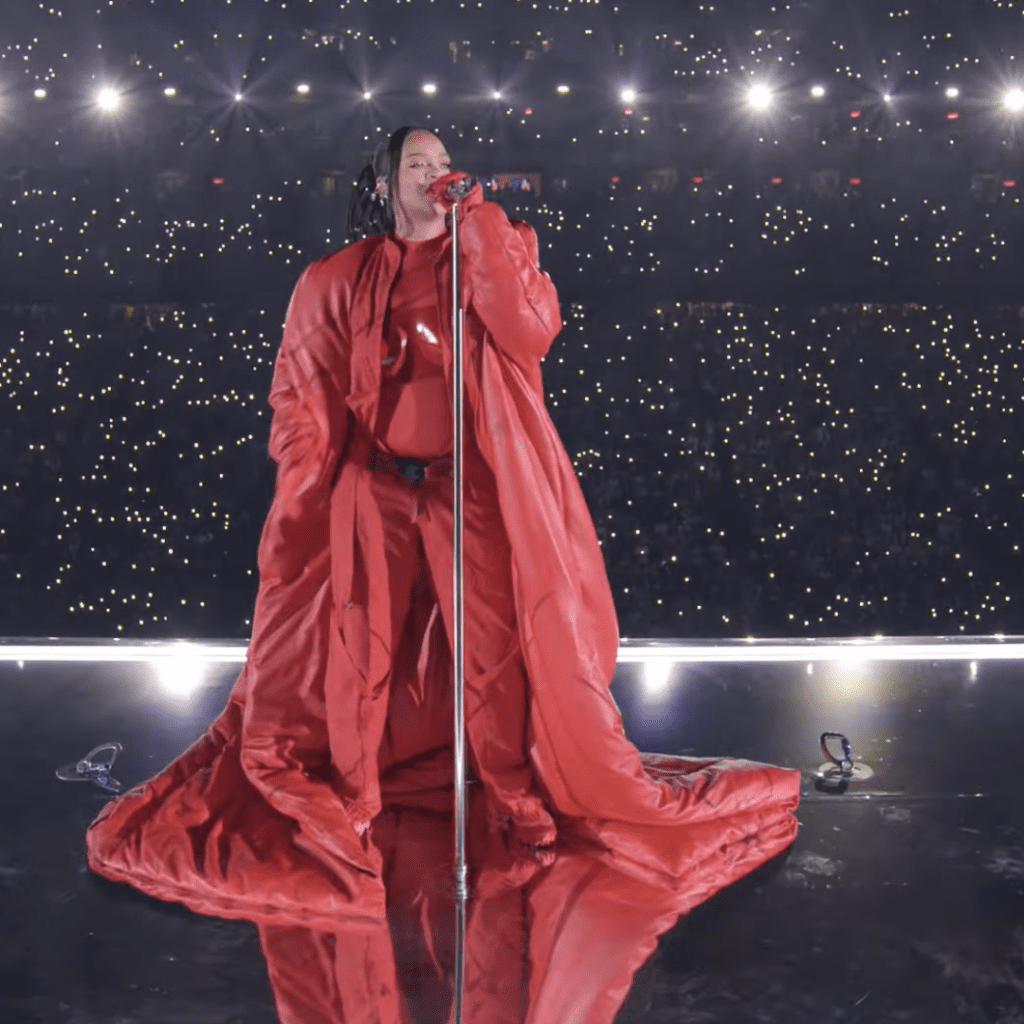 The future mother of two and beauty mogul wore an all-red ensemble that showed off her prominent belly bulge. No, people, she didn't eat more than she should have for her performance. She was/is baking a bun in the oven.
Coldplay
One of the biggest bands to come out of the UK in the last 2 decades, Coldplay graced the halftime stage in 2016, and it was an event full of controversies. The band performed with Bruno Mars and Queen Bey herself, proving everyone that they could go toe-to-toe with the best.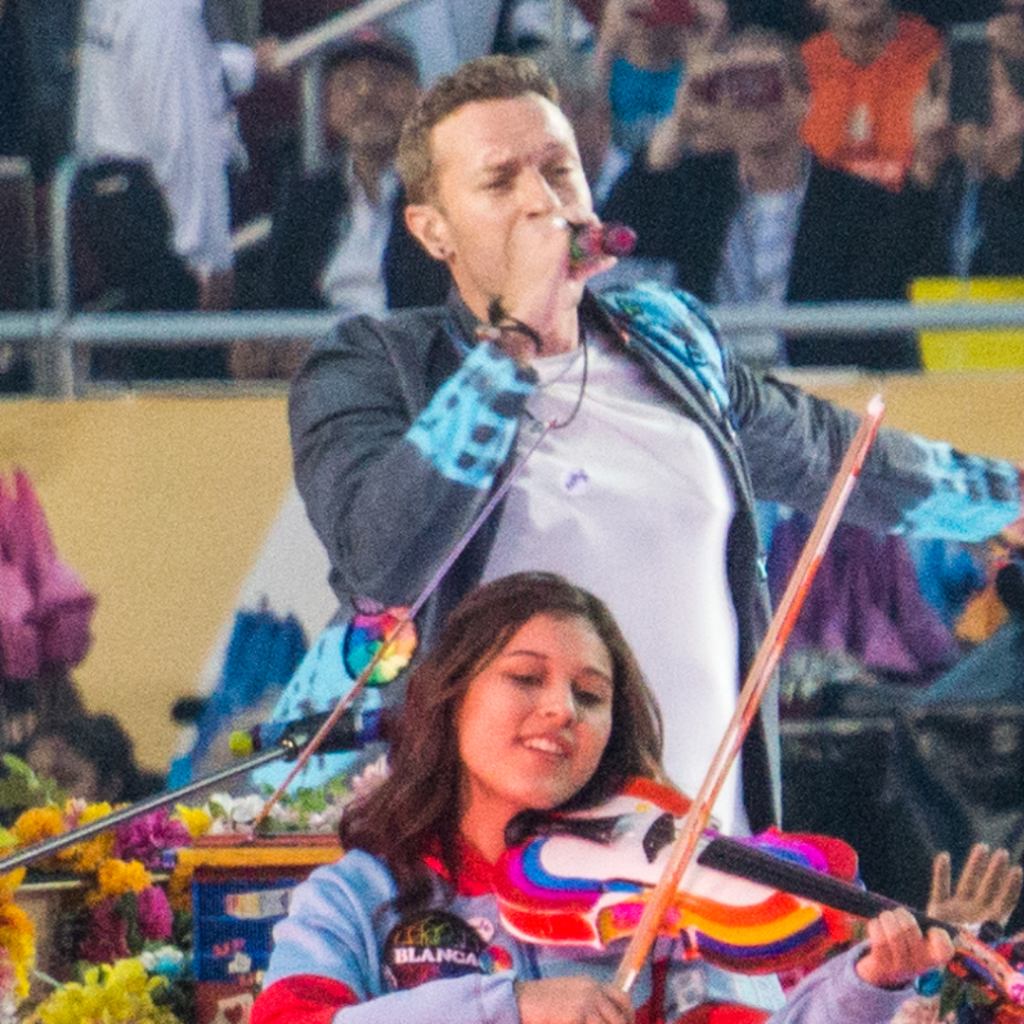 Chris Martin and the rest of his band played some of their greatest hits including, "Viva La Vida," "Paradise," and "Yellow." The Youth Orchestra Los Angeles, conducted by Gustavo Dudamel, and the University of California Marching Band then joined them for "Adventure of a Lifetime."
Chubby Checker
Chubby Checker may not be the first person that comes to mind when Super Bowl halftime shows are discussed, but he headlined said event in 1988. Mind you, the production numbers during the '80s were not as extravagant as we are used to with today's shows.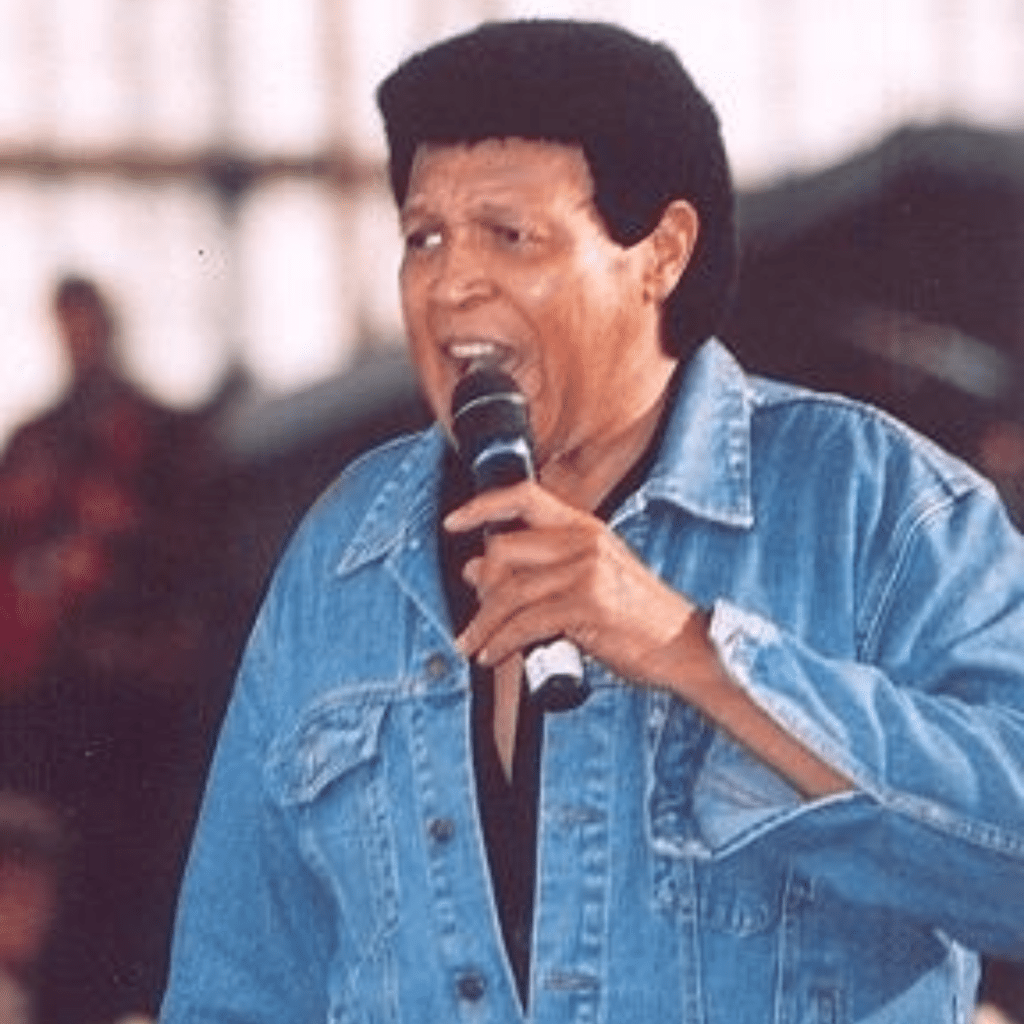 With the help of a whole crew, including marching bands, piano players, and the famous dance company The Rockettes, he sang a bevy of songs, including his hit "Let's Twist Again." We wonder what today's generation would think of his performance back then.
Phil Collins, Christina Aguilera, Enrique Iglesias, and Toni Braxton
We don't know who gave the OK for this performance, but man, was it confusing! Not only were there multiple performers, but the genres of their songs were also all over the place. Suffice it to say that this isn't one of the best halftime performances.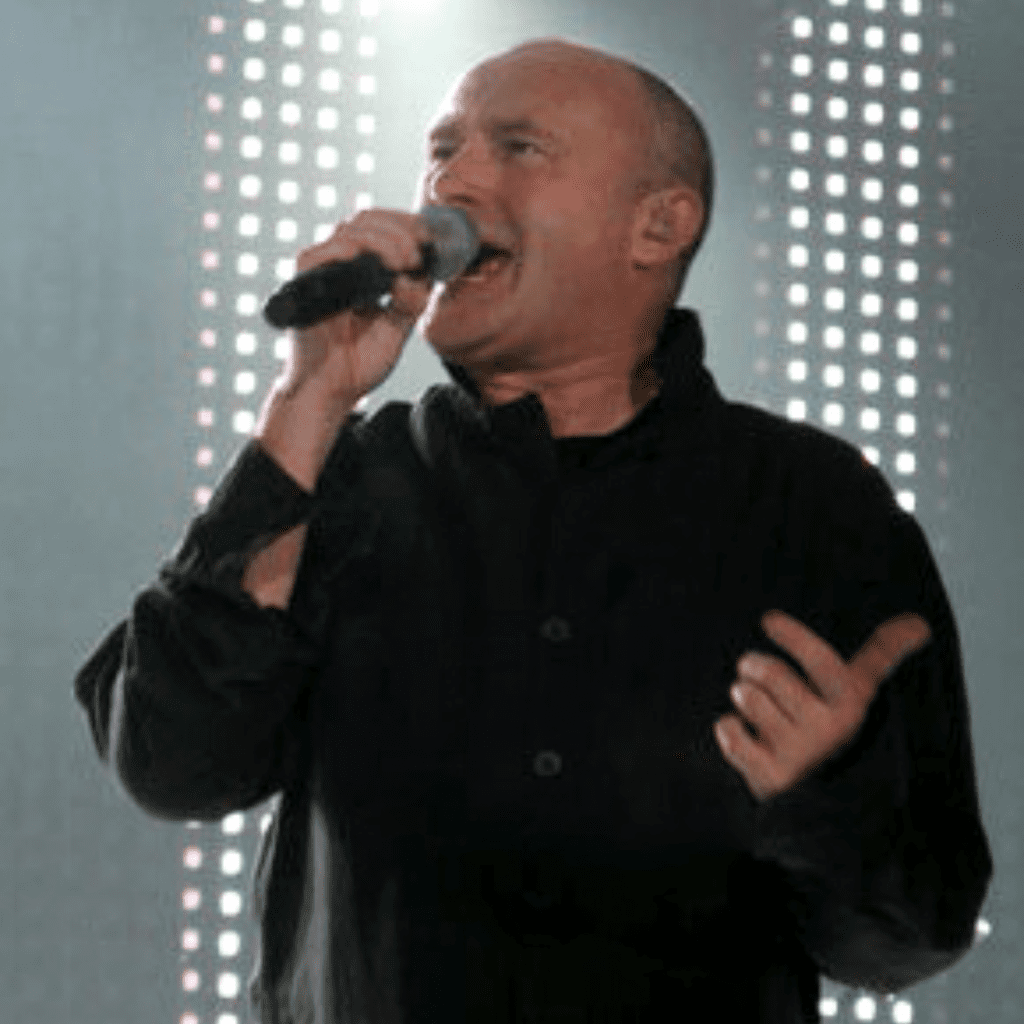 What's even weirder, though, is that none of the artists even sang their most popular hits, something which performers in the halftime show normally do. Instead, they sang ballads; not exactly appropriate for a high-octane event such as the Super Bowl.
The Weeknd
The Weeknd performed for football fans in 2021 in a show for the history books, and not in a good way. Audio quality issues and a strange concept didn't make for an attention grabbing show. Despite the eager fans filling the stadium, the performance was tamer compared to the others before and after it.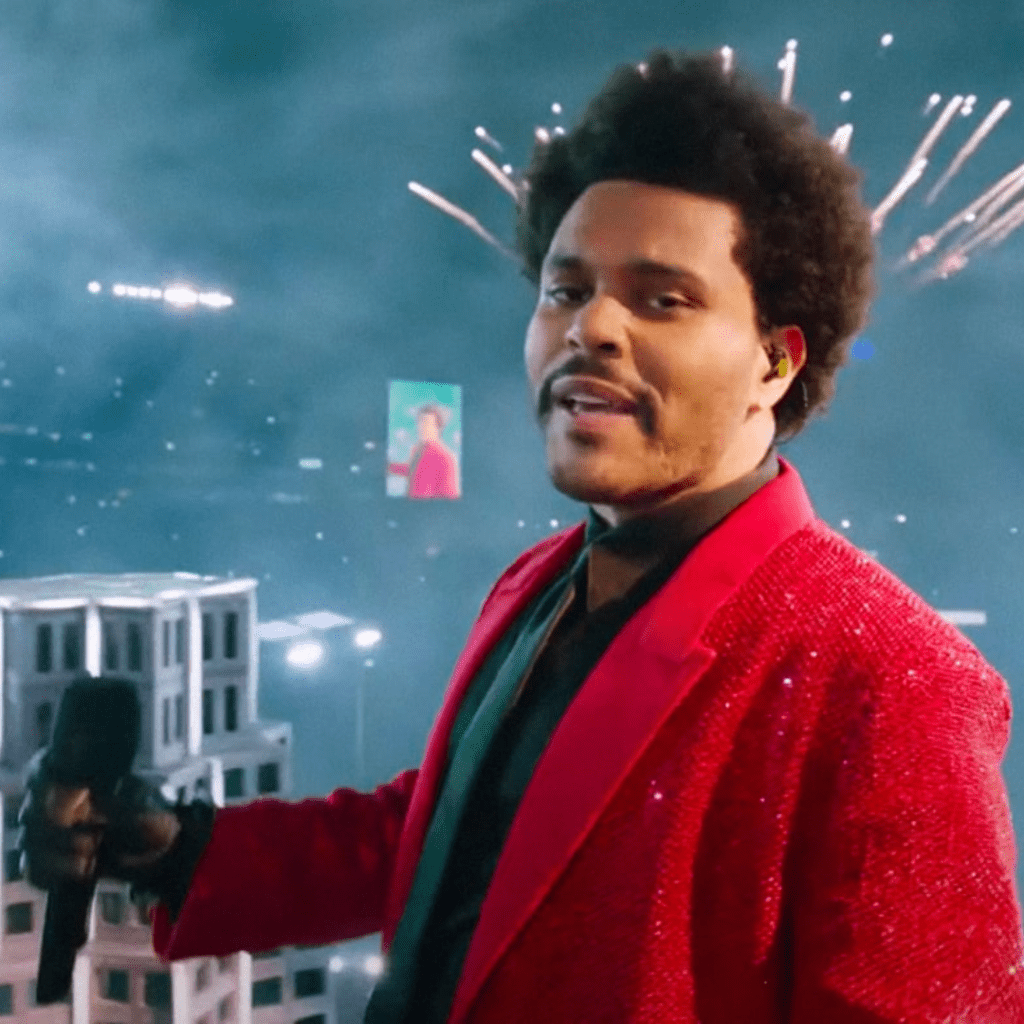 The Weeknd didn't make an appearance until his final song, and before then, the stage was filled with choir members with faces obscured by bandages, a reference to The Weeknd's full face bandages in his music videos and awards show appearances.
Tanya Tucker, Clint Black, Travis Tritt, and The Judds
In a halftime show that can be described as nothing but wholesome all-American country entertainment, some of the brightest stars in Nashville took to the Super Bowl stage in 1994 with musical acts that were at their peak. The lineup was perfect for the theme, Rockin' Country Sunday.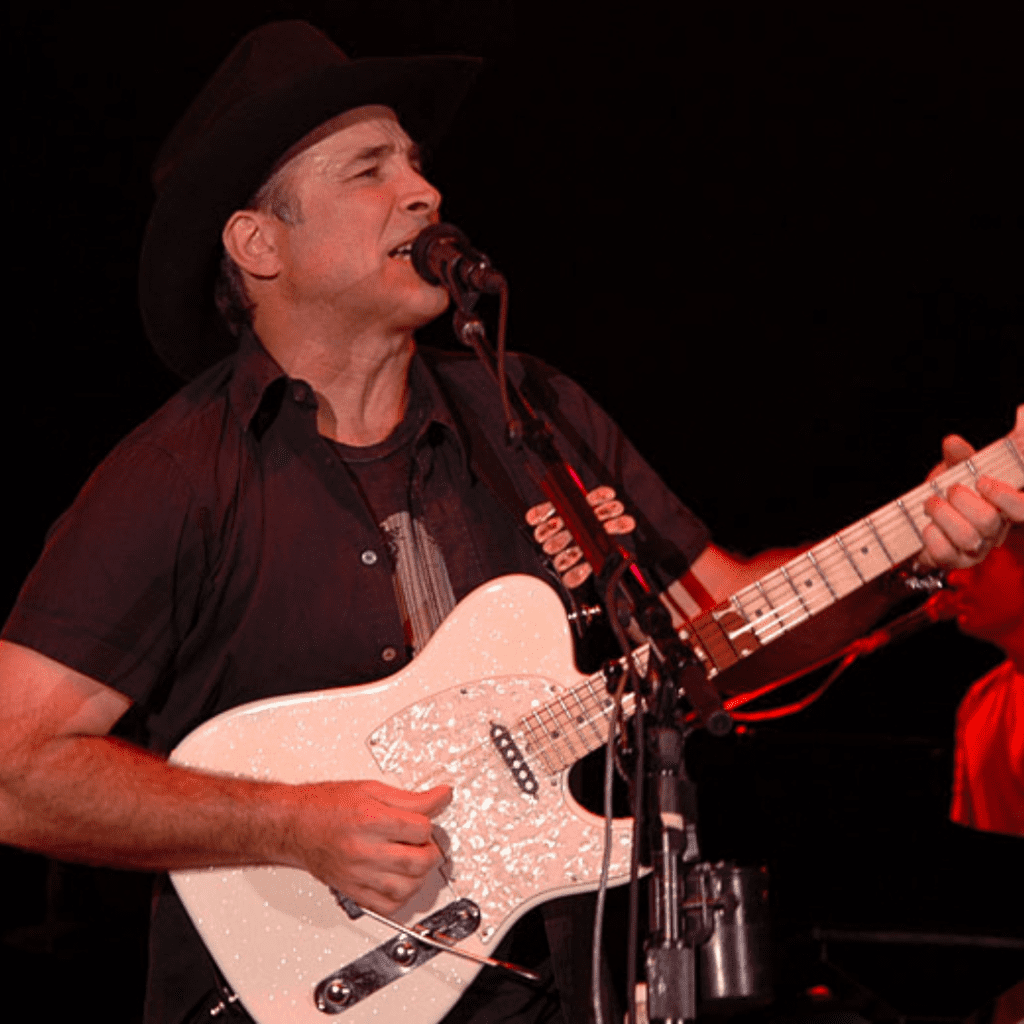 Tanya Tucker, Travis Tritt, Clint Black, and The Judds played it safe. People now might look back on this show and think just how boring it was, but back then people loved the fact that they got exactly what they signed up for.
Rihanna with the worst lipsync
The recently concluded Super Bowl halftime show at Statefarm Stadium in Glendale, Arizona wasn't one without controversies. Officially known as the Apple Music Super Bowl LVII Halftime Show, it was headlined by none other than bestselling singer Rihanna—and her plus one.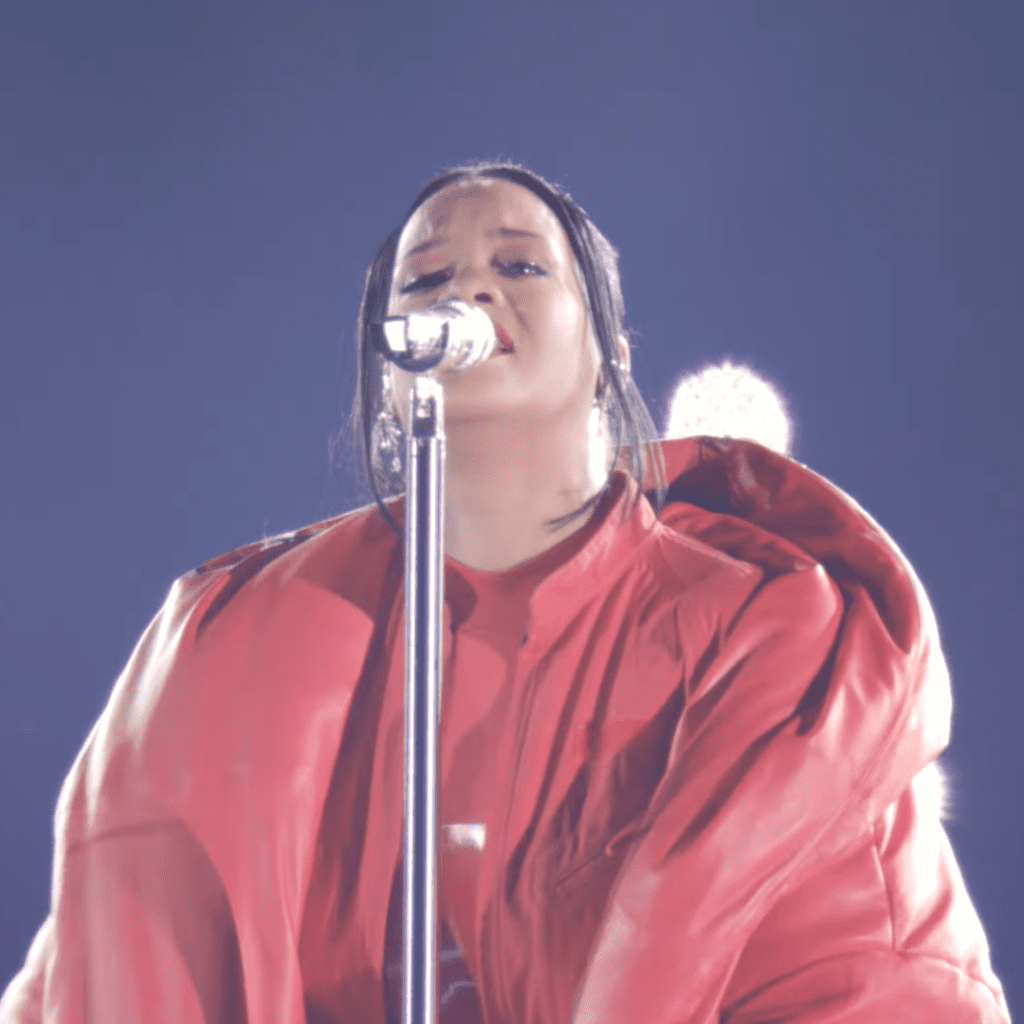 Surprise pregnancy announcement aside, people weren't pleased with her performance and the singer has been accused of the worst lip sync ever at the Super Bowl. However, this isn't the first time performers have lip-synced to their songs during the Super Bowl and other shows.
Gloria Estefan, Stevie Wonder, and Big Bad Voodoo Daddy
Gloria Estefan turned the beat around and turned it upside down as people in the Pro Player Stadium in Miami, Florida, were treated to an array of percussion instruments. Gloria brought along her friend Stevie Wonder and the band, Big Bad Voodoo Dadddy, too.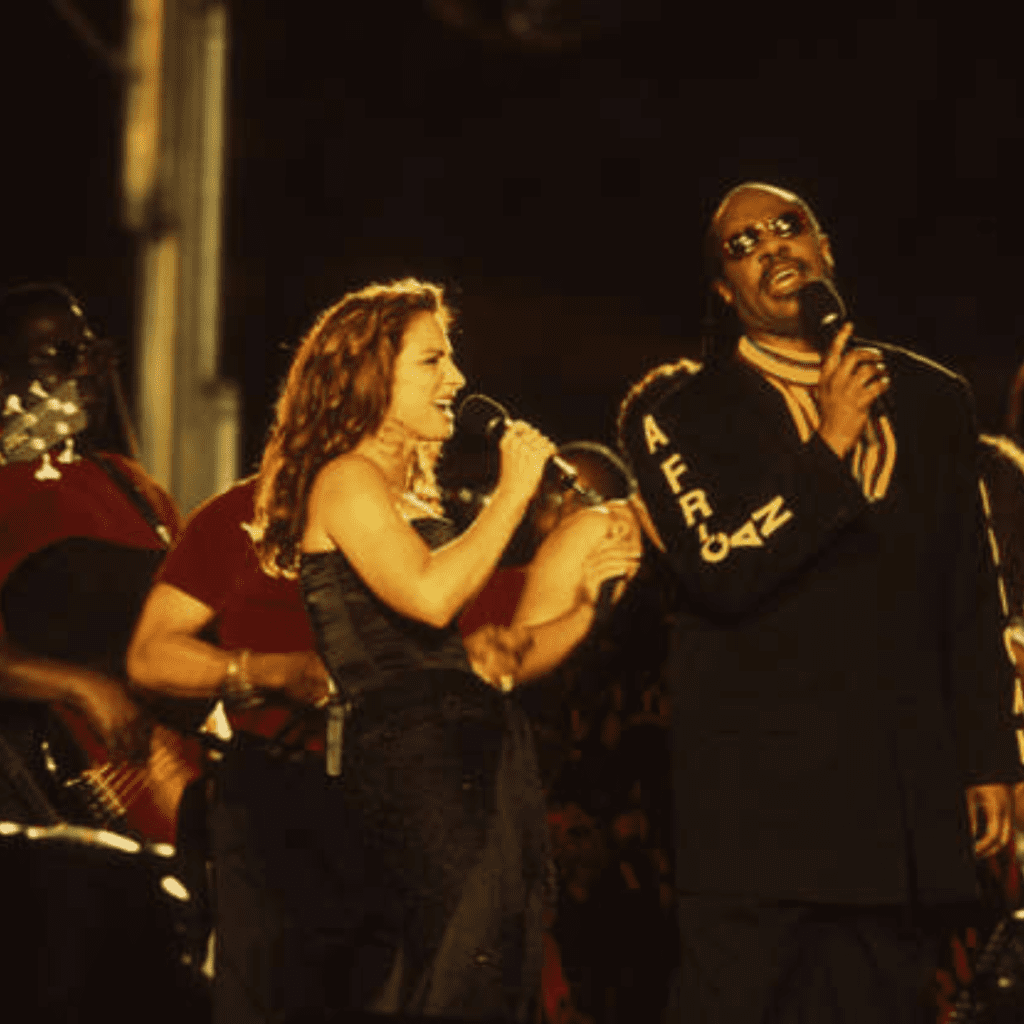 Soul, swing, and salsa music were the evening's theme while Stevie decided to stick to classic crowd-pleasers. It was an eclectic mix of musicians if you ask us, but hey, this was 1999. And wasn't that was the nineties was all about?
Carol Channing
The distinction of being the first Super Bowl Halftime Show performer belongs to Carol Channing. Her name might not ring a bell to most people, but she paved the way for Bruno Mars, Beyoncé, Shakira, and all other halftime show performers people recognize nowadays.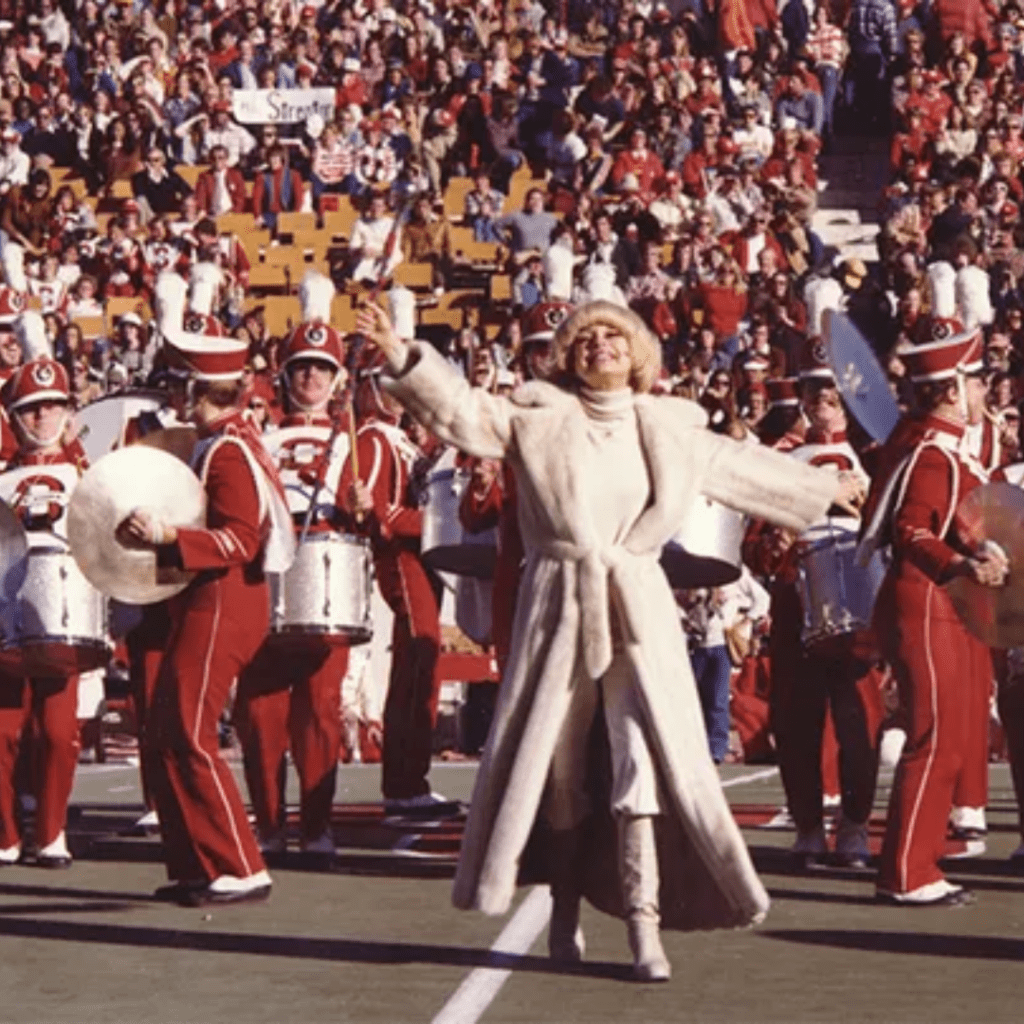 Impressively, the multi-awarded star wasn't even the highlight of the halftime show; it was the Southern University marching band and their tribute performance to Mardi Gras. Carol might not have been a sports fan, but she performed "When the Saints Go Marching In" with stunning brilliance.
Maroon 5
The Super Bowl was no-no for performers in 2019. Luckily, they got Maroon 5 to agree to a halftime performance, though it was one people remember for all the wrong reasons. Adam's topless number for "Moves Like Jagger" only made matters worse.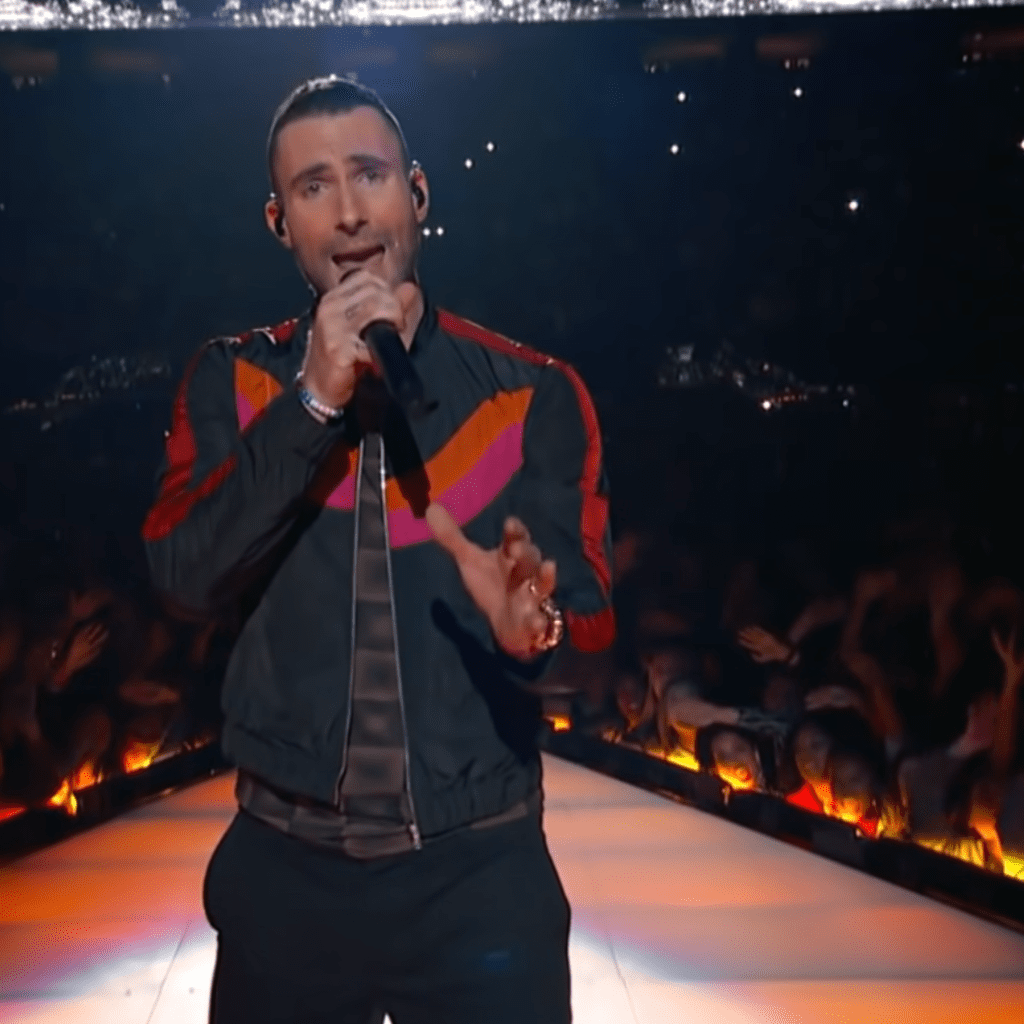 Even cameos from Big Boi and Travis Scott didn't help, and people thought that the whole shindig didn't live up to the hype. Ouch! That's not what a performer wants to hear after such a big event, but when you're famous, you gotta live with criticism.
Bruno Mars and the Red Hot Chili Peppers
There might have been doubts about whether Bruno Mars could deliver, but he headlined the show in 2014 and impressed everyone. He wasn't a big hit yet, but he proved that he could his own against bigger names in the industry.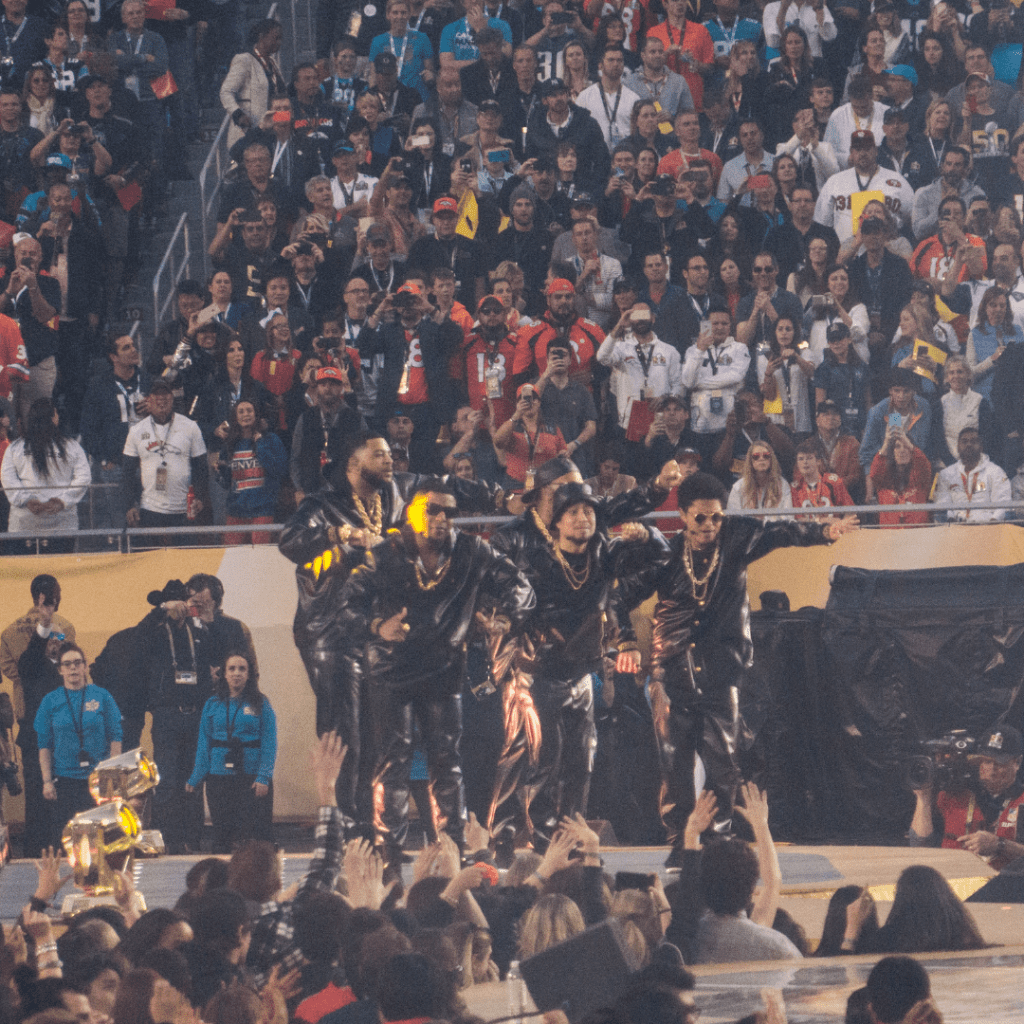 He brought the house down with his Motown-era hits and old-school dance moves reminiscent of R&B bands of old. He brought the Red Hot Chili Peppers along, too, who obviously, just had to bounce around the stage without shirts on.
U2
Another rock and roll band that has cemented its reputation as one of the greatest, U2 took the stage in 2002, just a few months after 9/11 happened. Aside from regaling people with their greatest hits, including "Where the Streets Have No Name" and "Beautiful Day," they also paid tribute to the victims.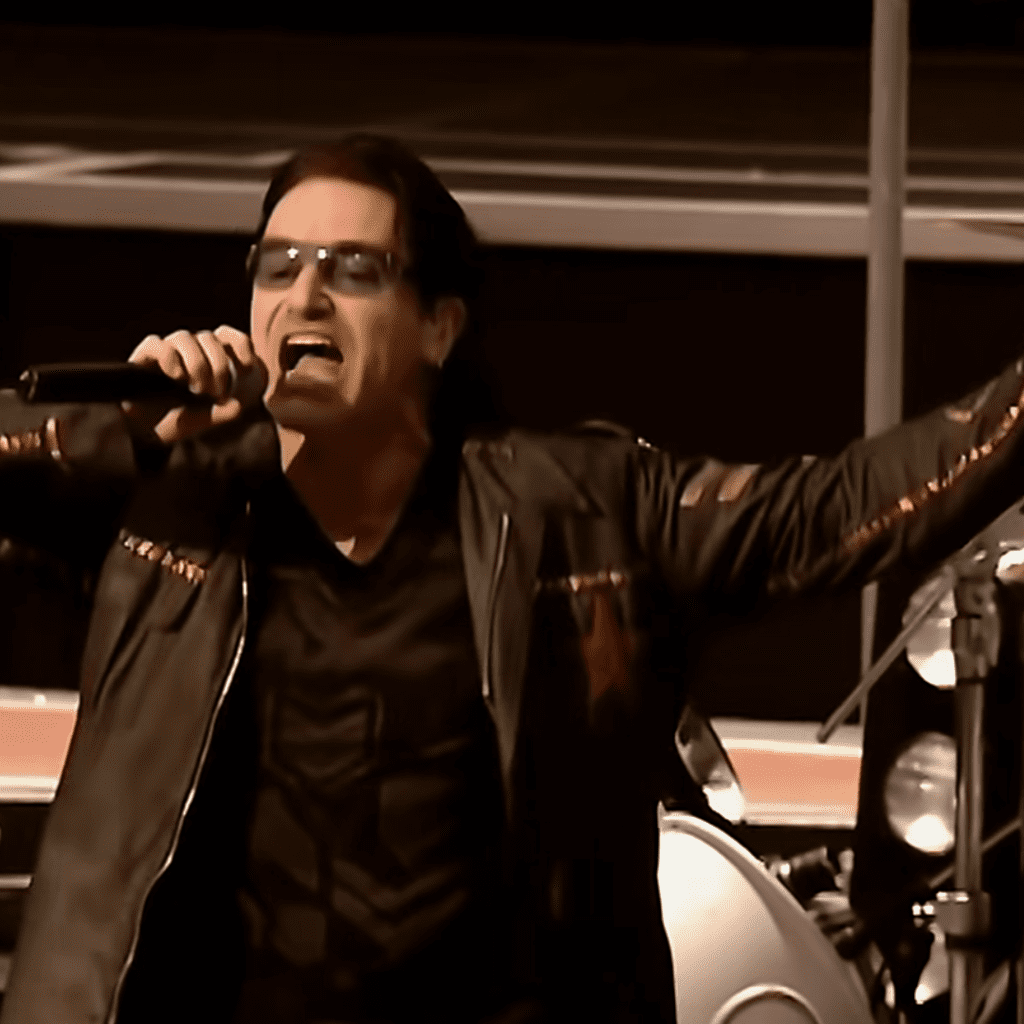 The names of the people who passed away were projected on the giant screen, and Bono ripped open the jacket he was wearing that had an American flag sewn inside. There was no dry eye that night; it was a beautiful performance.
Black Eyed Peas
The 2011 Super Bowl halftime show was another eclectic mix of musicians. At this point, we are really curious how they arrive at the decision as to who should perform. Anyway, the headlining Black Eyed Peas brought along a lot of friends.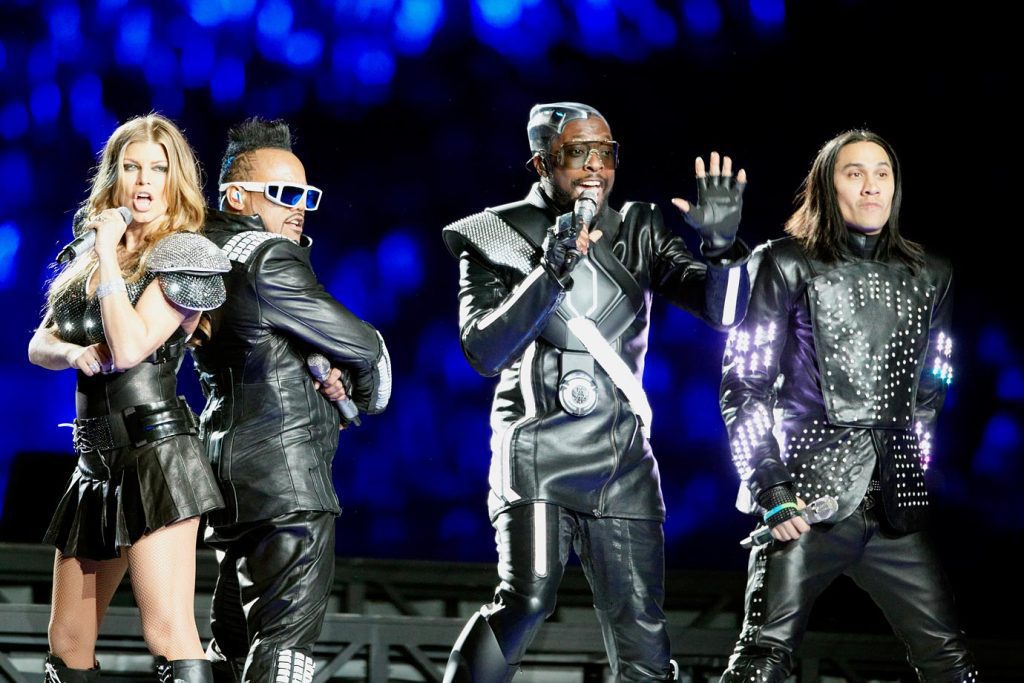 Usher and Slash were on hand to lend help; however, it was still criticized as a rough performance. The Black Eyed Peas went on the stage wearing light-up robot suits, and Fergie went on to sing "Sweet Child O' Mine" with Slash on the guitar.
Rihanna and the huge red outfit
Much has been said about Rihanna's performance, but then again, people will always have comments, even if the performers give their 100%. Sometimes even their outfits are subject to a fair amount of scrutiny, and the pregnant RiRi was not exempt from this.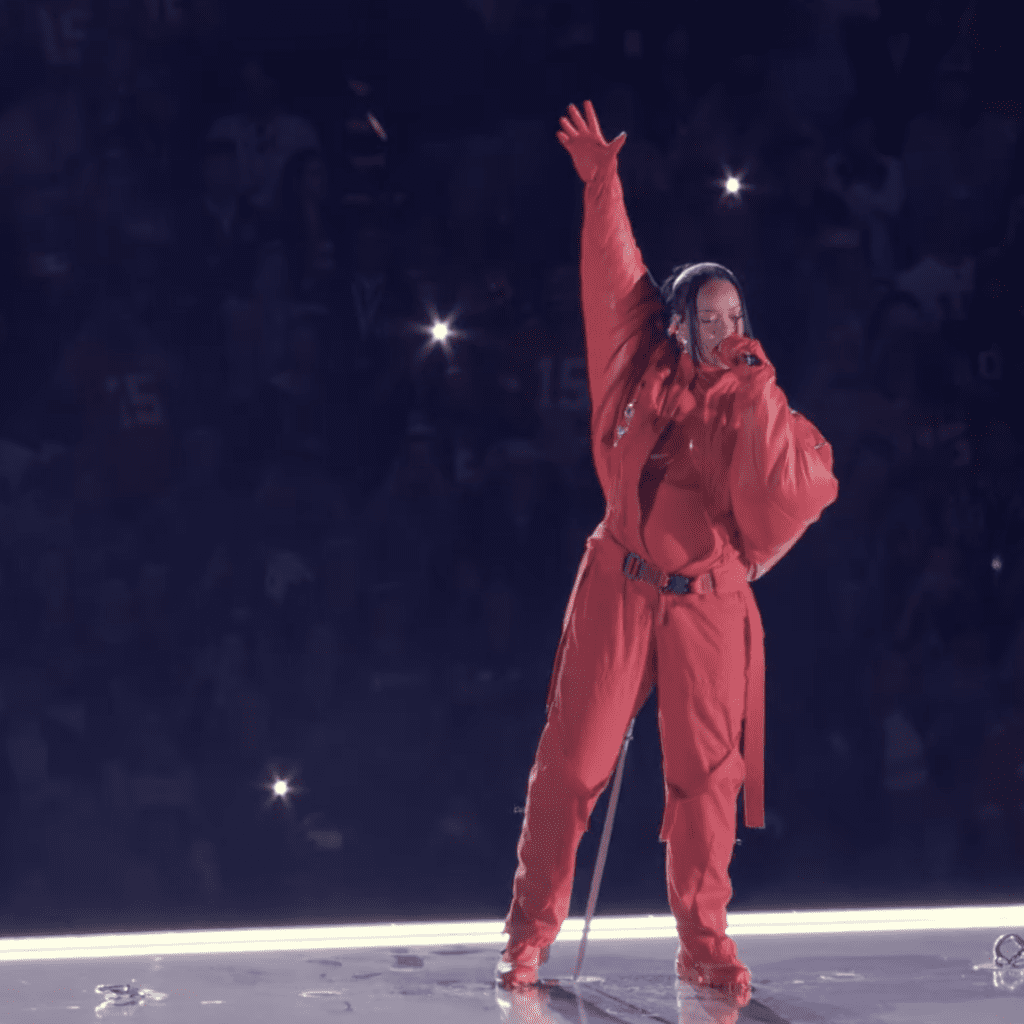 For the 2023 halftime show, Rihanna wore a red sleeping bag coat which was supposed to be a tribute to the late fashion designer Andre Leon Talley. Her multi-layered red ensemble was custom-designed by Loewe. We have no doubt that Rihanna wore such outfits to be as comfortable as possible.
Bruce Springsteen and the E Street Band
Bruce Springsteen and the E Street band performed for the halftime show in 2009 and the singer shocked everyone with something they didn't see coming—that [in]famous crotch shot. Granted it happened five years after the Janet and Justin fiasco, but no one expected the singer to slide into people's living rooms with his zipper first.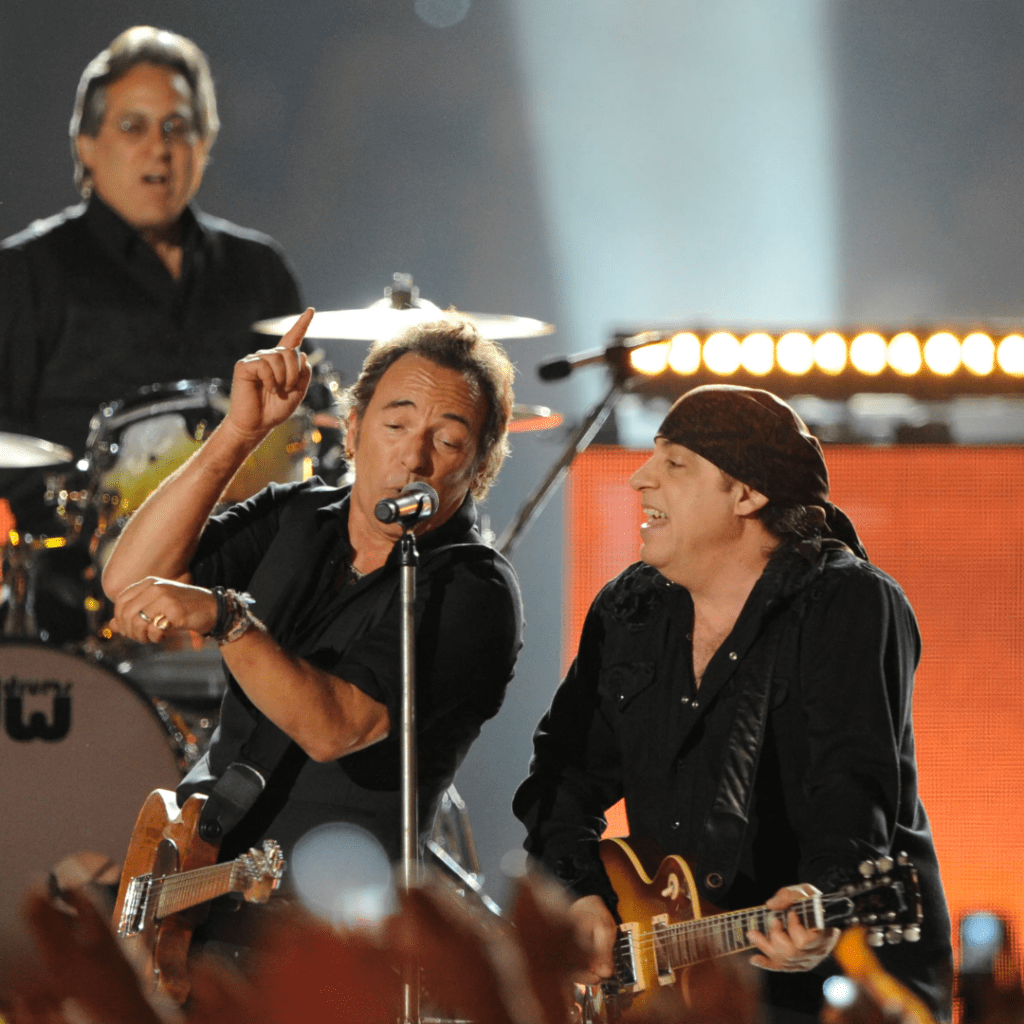 He put on a good 12-minute set nonetheless with songs such as "Born to Run," "Working on a Dream," "Glory Days," and "Tenth Avenue Freeze Out." It was safe to say that Bruce Springsteen and the E Street Band rocked the Raymond James Stadium in Tampa.
New Kids on the Block
The 1991 halftime show was the one that taught people that you could put on quite a show during the game's break. However, the live performance was bumped for an ABC war news report so audiences had no choice but to watch their show after the game ended.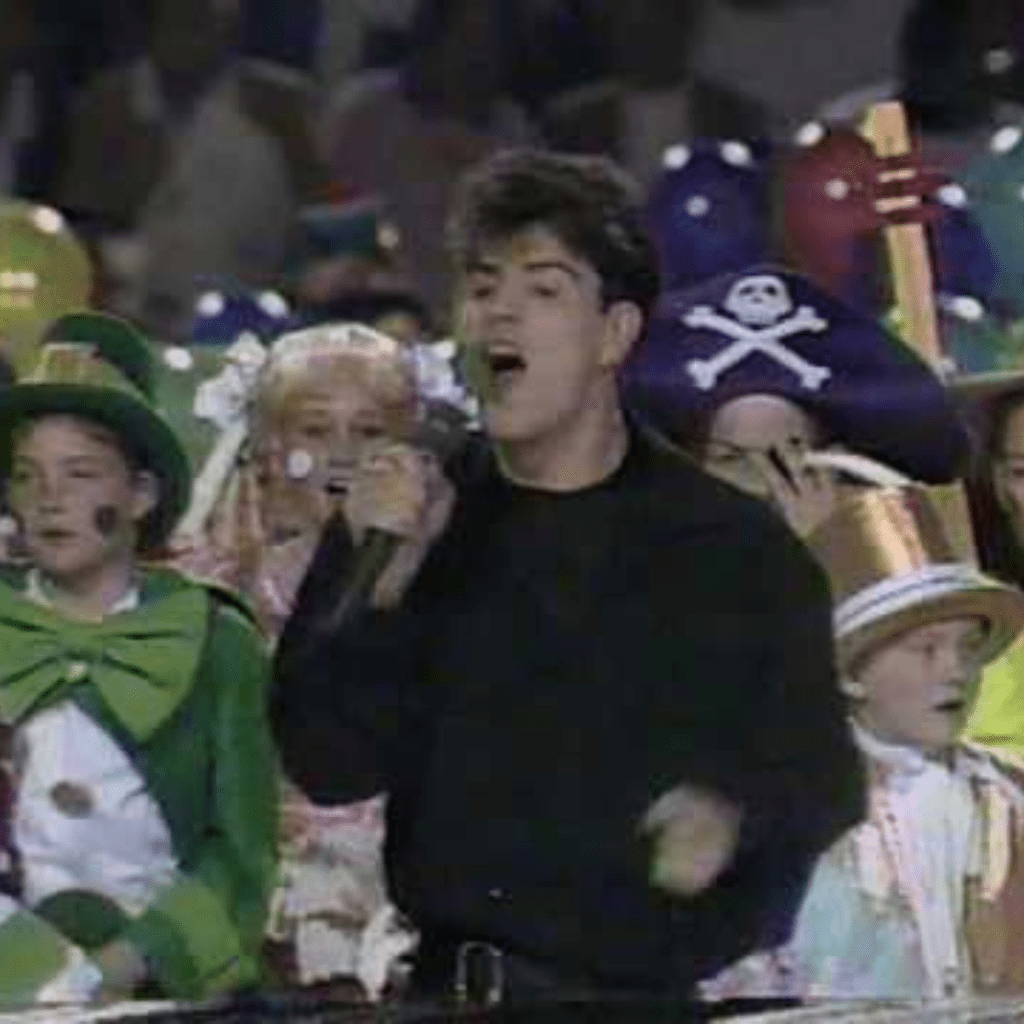 Backed up by a Disney kiddie choir, the boy band didn't sing any of their perkier tunes but belted ballad after ballad, which isn't appropriate for a football event if you ask us. But who could blame them? the song list probably wasn't their choice.
Beyoncé
Queen Bey rocked the stage twice for the Super Bowl, but her most memorable performance was in 2013 when her former bandmates from Destiny's Child, Kelly, and Michelle, were magically launched on the stage. With her black leather outfit, she ran not only the Super Bowl, but the world.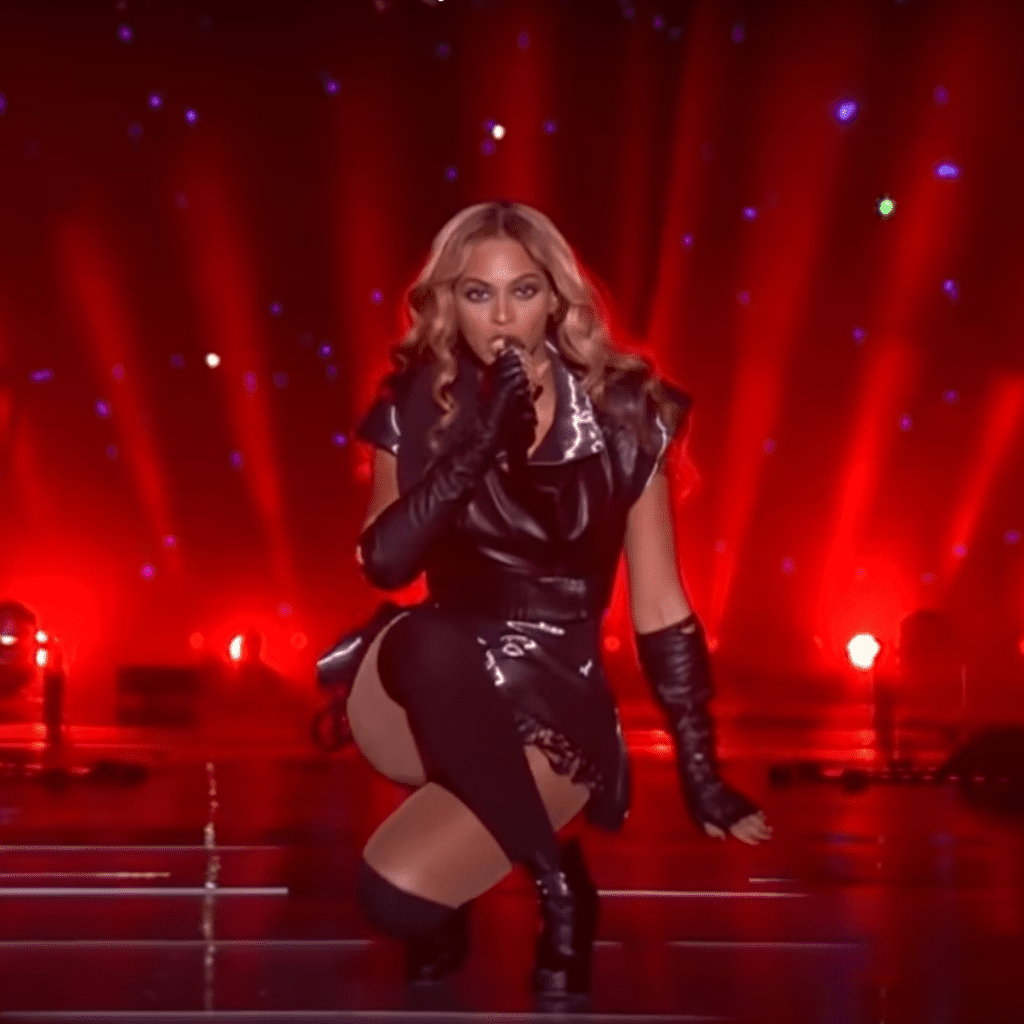 She sang her signature songs, "Halo," "Crazy in Love," "Single Ladies," and "Baby Boy." It is said that the production was so extravagant that it resulted in a blackout shortly thereafter. She gyrated, screamed, whispered, and gave everyone a good time.
Gloria Estefan
Gloria Estefan is a Latin queen and she proved that by performing not only once, but thrice for Super Bowl's halftime show in 1992 in Minnesota. Although she always performed as part of an ensemble, she doesn't pull any punches and gives her best.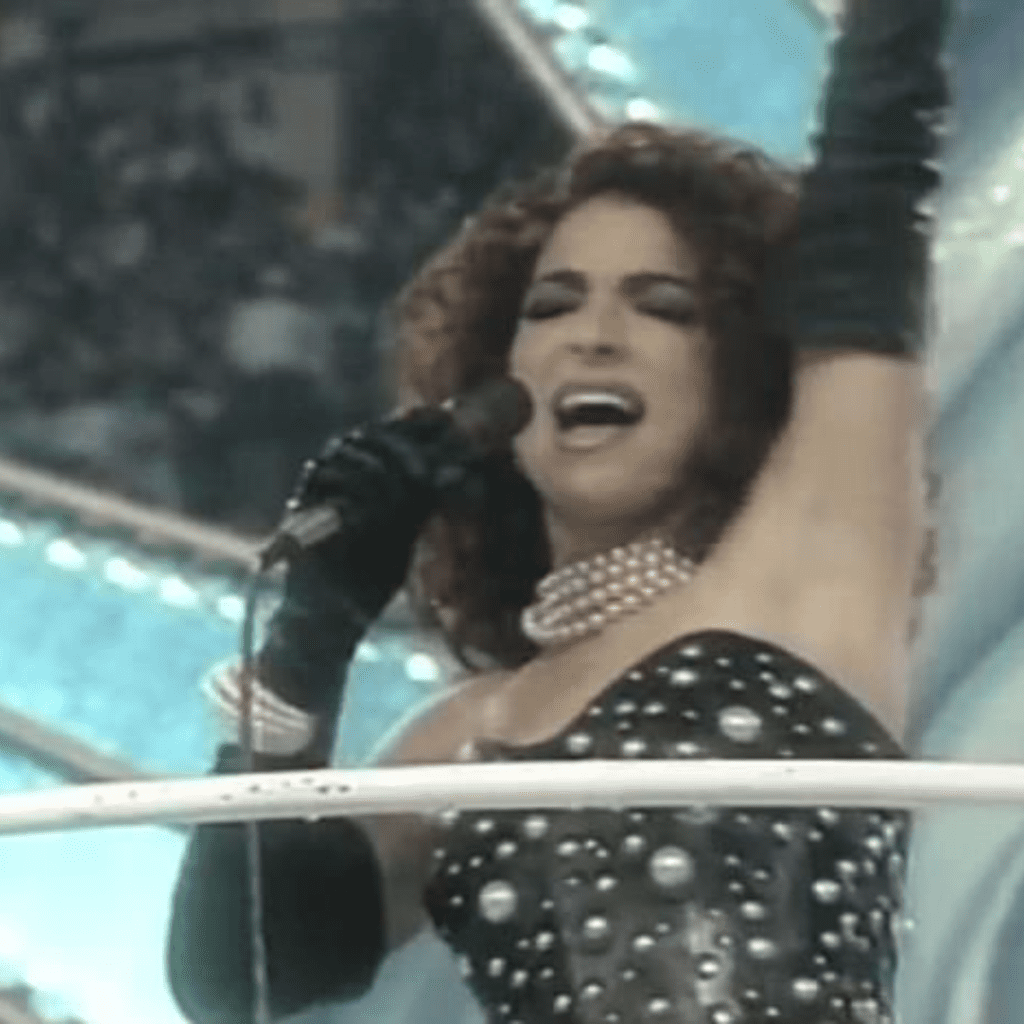 Joined by Olympic figure skaters, she only performed two songs and the rest of the halftime show was taken up by the figure skaters, as well as the marching band. Suffice it to say, it wasn't well-received, prompting the Super Bowl to get serious about their halftime gig.
Tom Petty and the Heartbreakers
A lot of people may not have thought that Tom Petty and the Heartbreakers were the best choices to perform for the Super Bowl's halftime show in 2008, but they had a vibe that fit right in with football fans all over the country.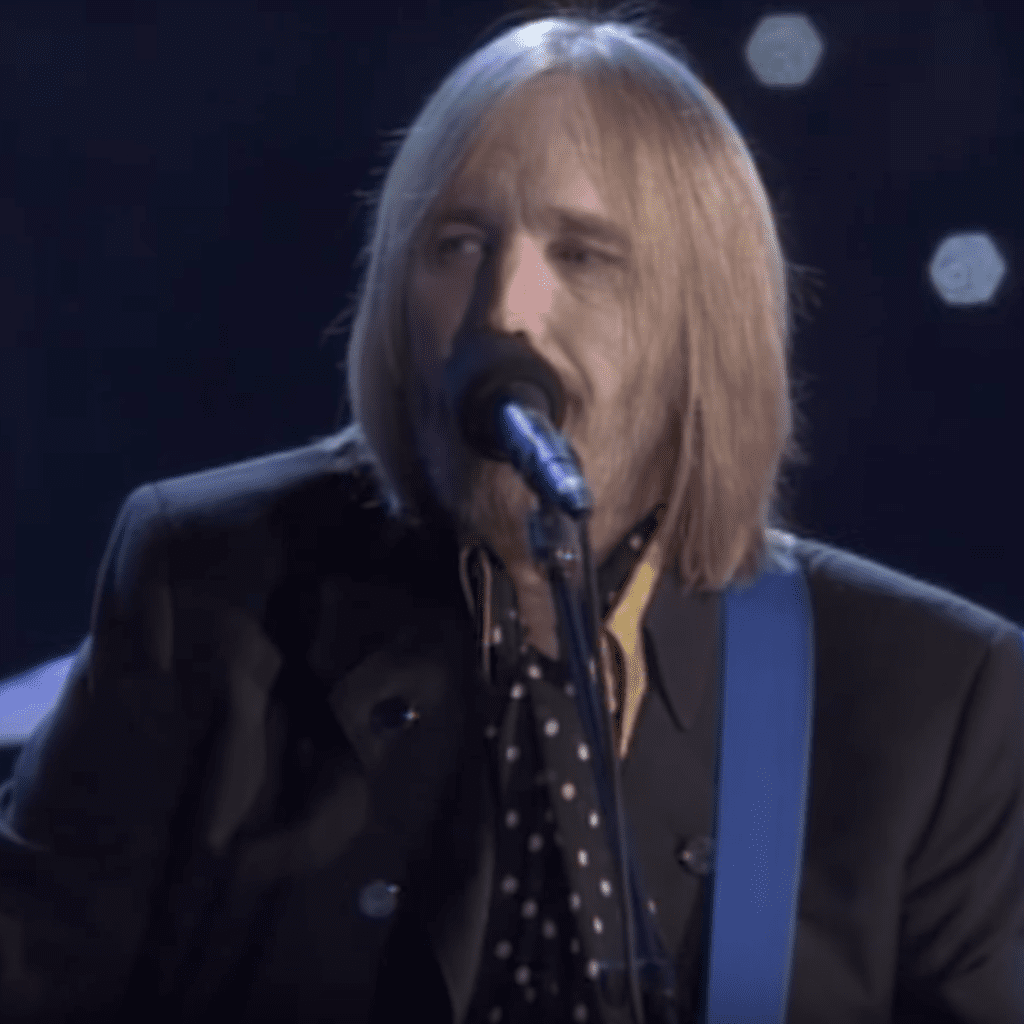 In his defense, Tom Petty's set was excellent. He found out what was needed of him and he delivered more than what was expected. How can anyone complain about that? Opening the show with "American Girl" was also the perfect choice.
Ella Fitzgerald
The first African-American woman to perform at the Super Bowl, Ella Fitzgerald proved that you don't always have to book the most talked-about acts to put on a good show. Carol Channing might have dazzled the fans, but Fitzgerald's performance was the game-changer.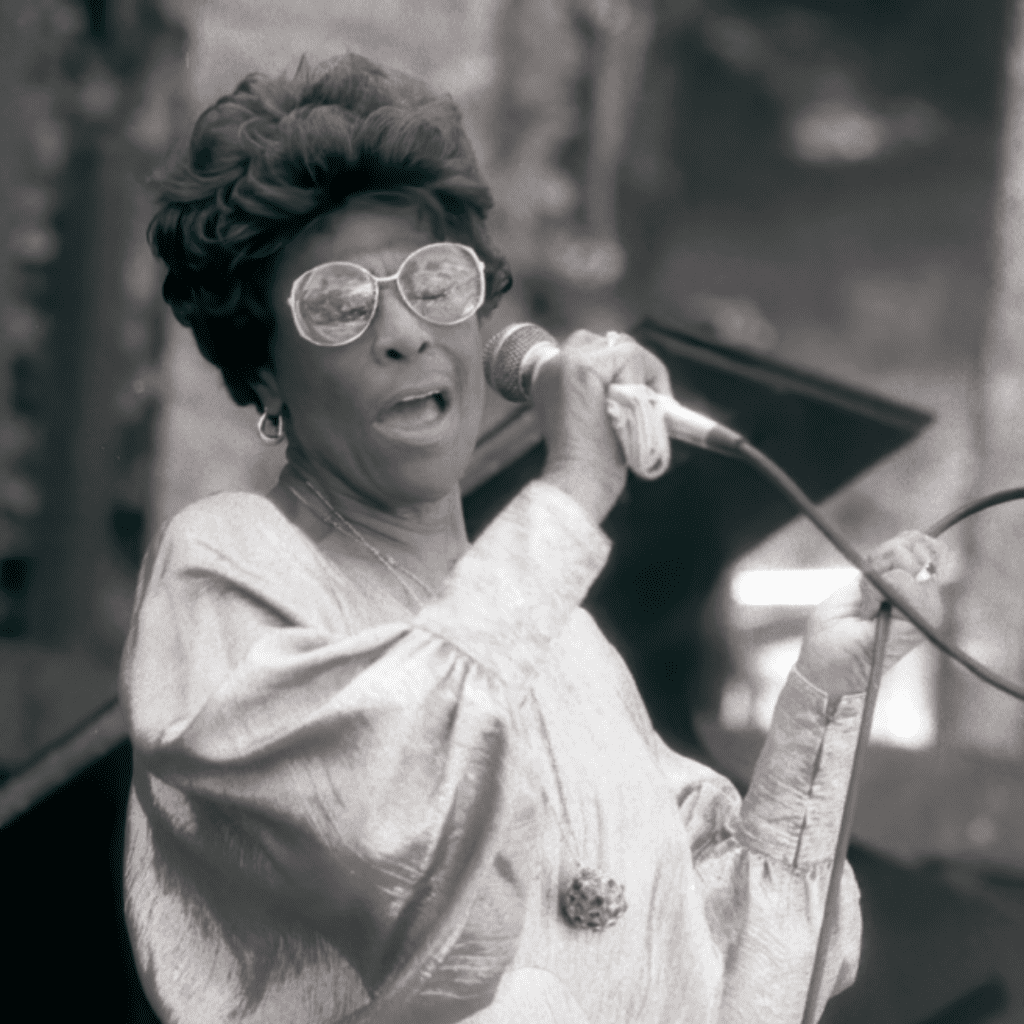 For her historic performance, she was joined by trumpeter and bandleader Al Hirt of Mack the Knife. Unfortunately, it wasn't recorded, and since there were no documented interviews then, the details are sketchy at best. But the legendary show will forever live on regardless.
Michael Jackson
Widely acknowledged as one of the reasons why people today enjoy extravagant and out-of-this-world Super Bowl halftime shows, Michael Jackson's performance in 1993 was one for the books. It was as if they were playing football at the Prince of Pop's concert.
After Michael Jackson rocked the stage with his song and dance numbers that included "We are the World," "Heal the World," and "Billie Jean," the ratings skyrocketed and even his album sales went off the charts and increased by more than 80%.
Madonna
After the Prince of Pop comes the Queen of Pop, Madonna. She took the stage in 2012 in Indianapolis but the stage wasn't all hers that night as she brought on some of her friends to make the event more memorable.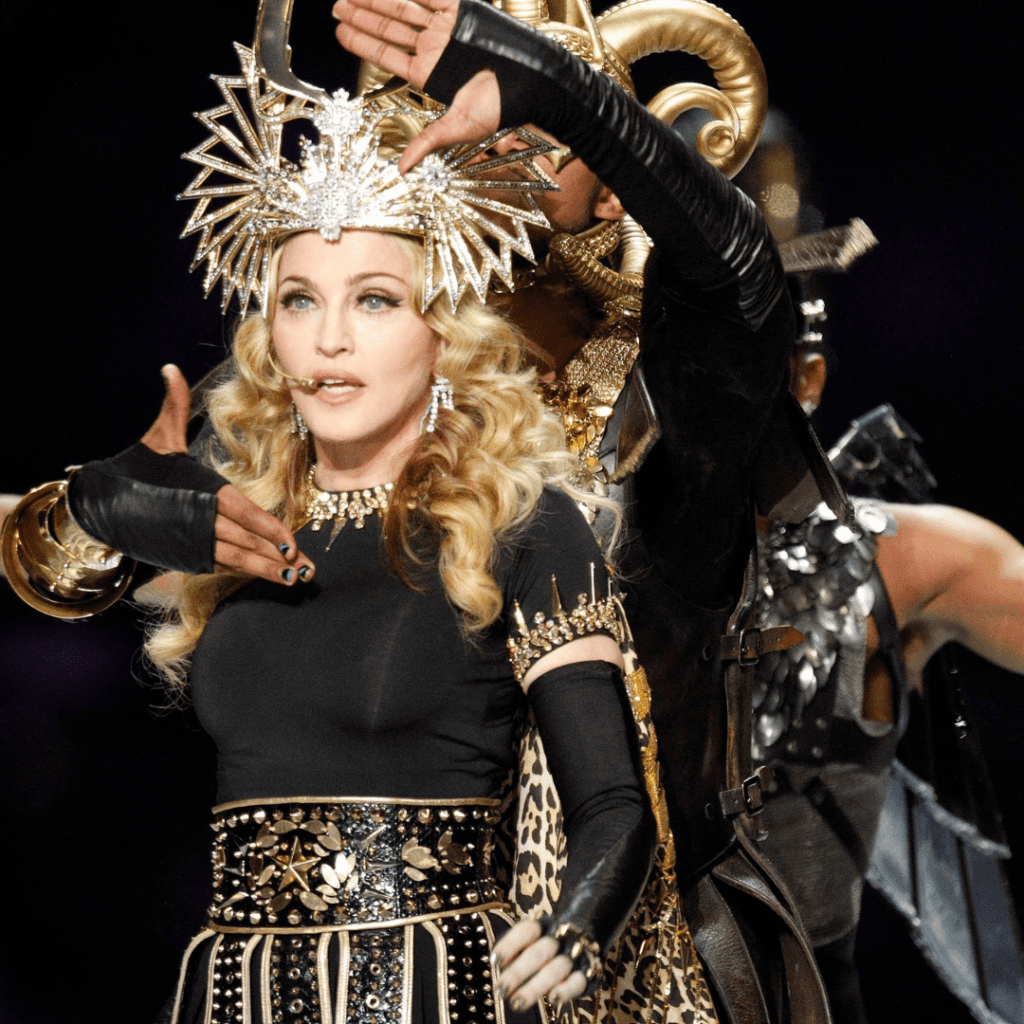 Aside from the Cirque du Soleil performers, CeeLo Green, Nicki Minaj, LMFAO, and M.I.A. also joined her onstage. But Madonna still shined brightest; you can ask anyone who watched it, and they will tell you that she delivered that night.
The Who
Why the decision-makers thought it would be a good idea to hire a band that had never watched a football game is beyond us, but that's exactly what happened during the 2010 Super Bowl. The Who came ill-prepared and didn't understand just how high stakes the Super Bowl is.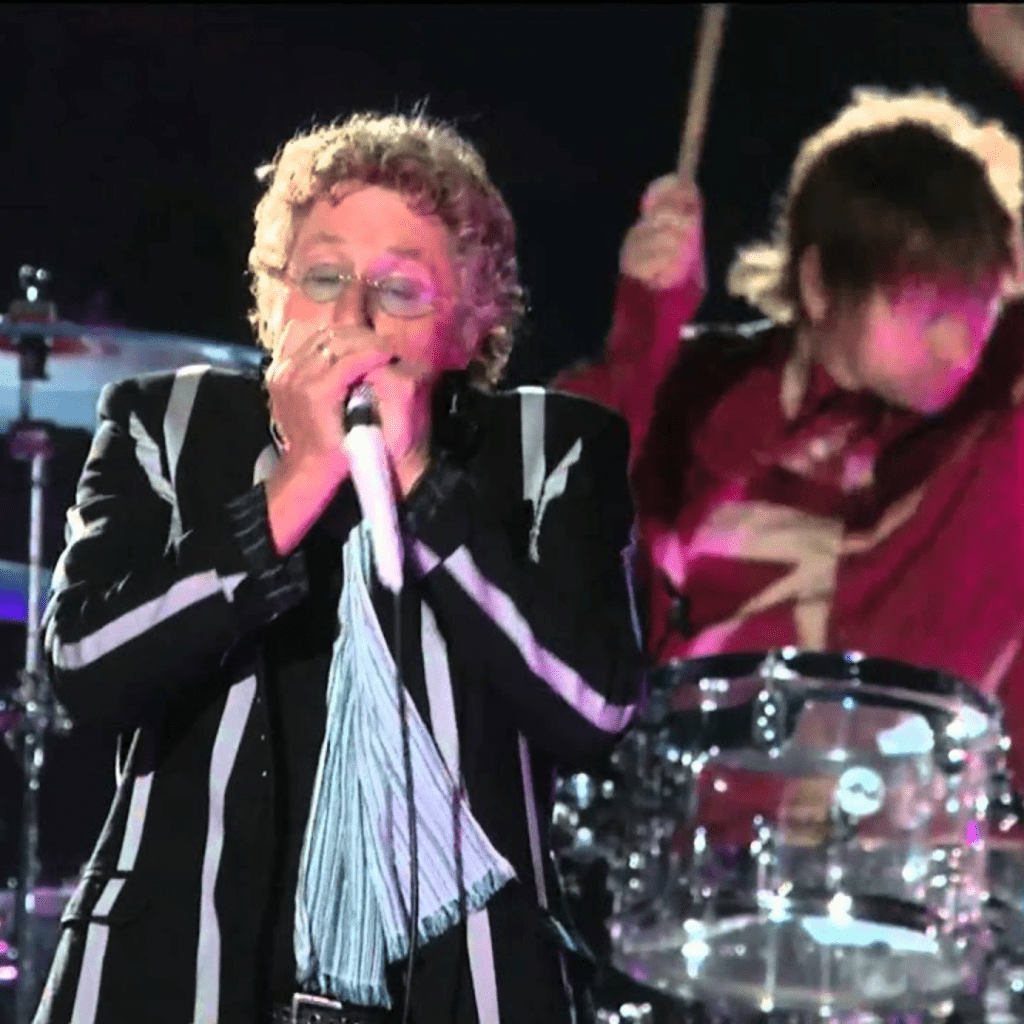 Well, it was expected that people were not happy with the performance. The band performed their classic songs, which the much younger crowd hadn't heard of. Safe to say it was a disaster and a performance remembered for all the wrong reasons.
Shakira and J.Lo
Shakira and J.Lo teamed up for an electrifying performance on the 2020 Super Bowl halftime stage. The two Latina powerhouses sang and danced to tunes such as "Waka Waka," "Waiting for Tonight," "Whenever, Wherever," "On the Floor," and "Ojos Asi."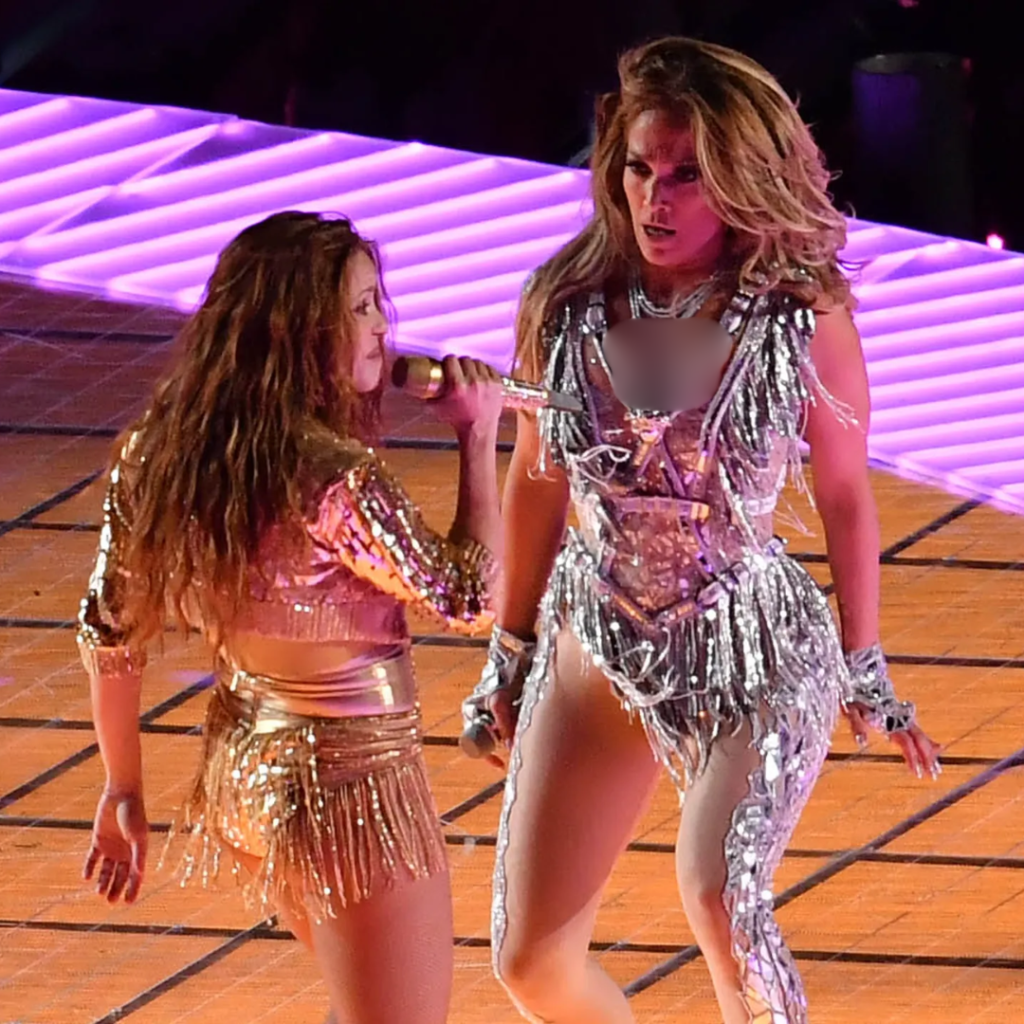 The performance was historic because not only was it the first headlined by Latinas, it also got the most views on YouTube. People shouldn't be surprised anymore. After all, the two lovely ladies not only have the looks, they are mucho talented, too!
Justin Timberlake, Janet Jackson, P. Diddy, Kid Rock, Nelly, and Jessica Simpson
This infamous performance will go down in history. It may be old news to some; nevertheless, it won't be forgotten anytime soon. You probably thought only Justin Timberlake and Janet Jackson headlined this halftime show, but you're wrong. They just stood out the most.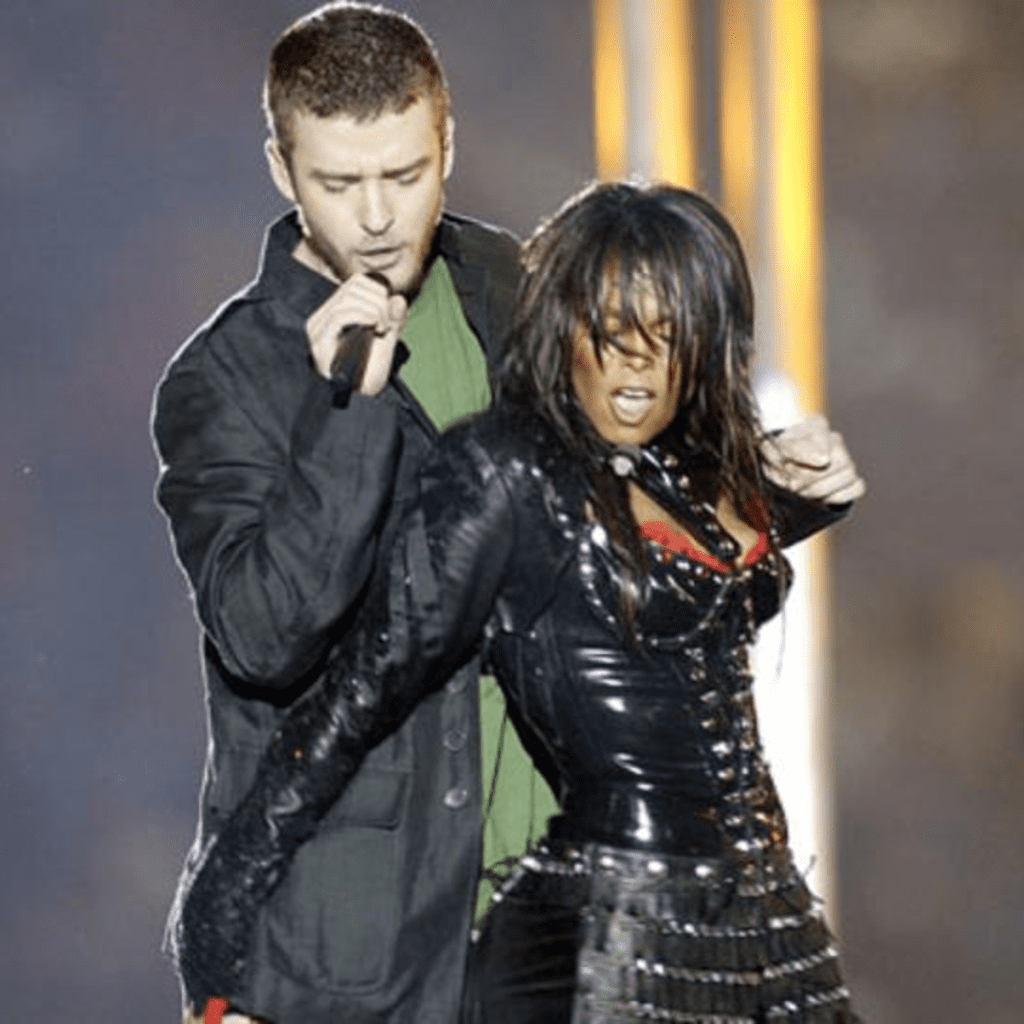 Why are they the only two performers people remember? Because this was when that "wardrobe malfunction" happened, with Justin Timberlake ripping a piece of Janet's clothing, resulting in Janet exposing something she wasn't supposed to. Like we said, it was a… memorable show.
Eminem, Mary J. Blige, Dr. Dre, Snoop Dogg, and Kendrick Lamar
The 2022 Super Bowl halftime show was like a showcase of all the best rappers and hip-hop artists. Audiences were treated to countless hits from the '90s to the 2000s and even the 2020s. The performance was so epic that it even won an award!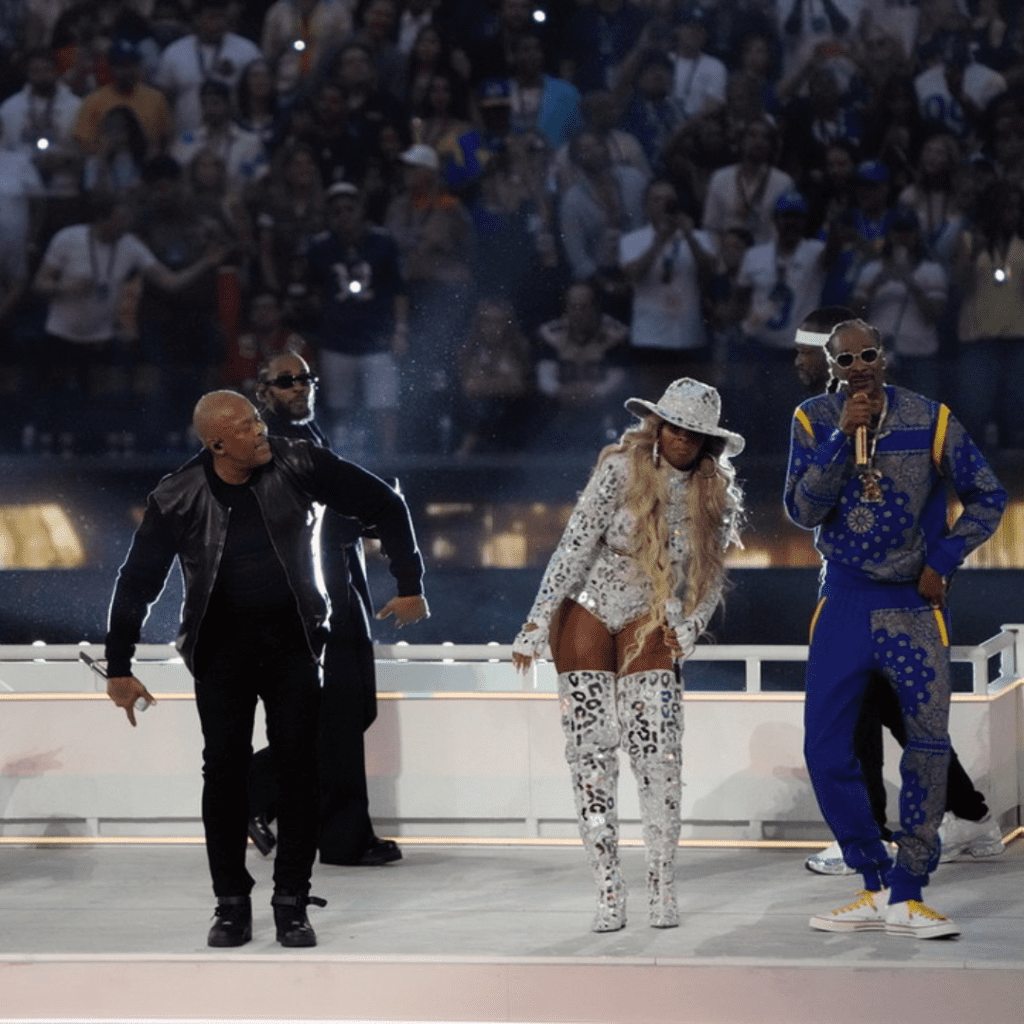 How many halftime shows can claim to win an award? Comments and reviews about halftime show may be mixed, but what true hip-hop fan wouldn't be happy with legends coming together on one stage? We were happy, and so were millions of people around the globe.
Rihanna's performance
Fans are divided over Rihanna's Super Bowl performance. Some are calling it was legendary, but others say it was low energy, something not befitting of a high-adrenaline event such as the Super Bowl. Are you team RiRi or team low energy?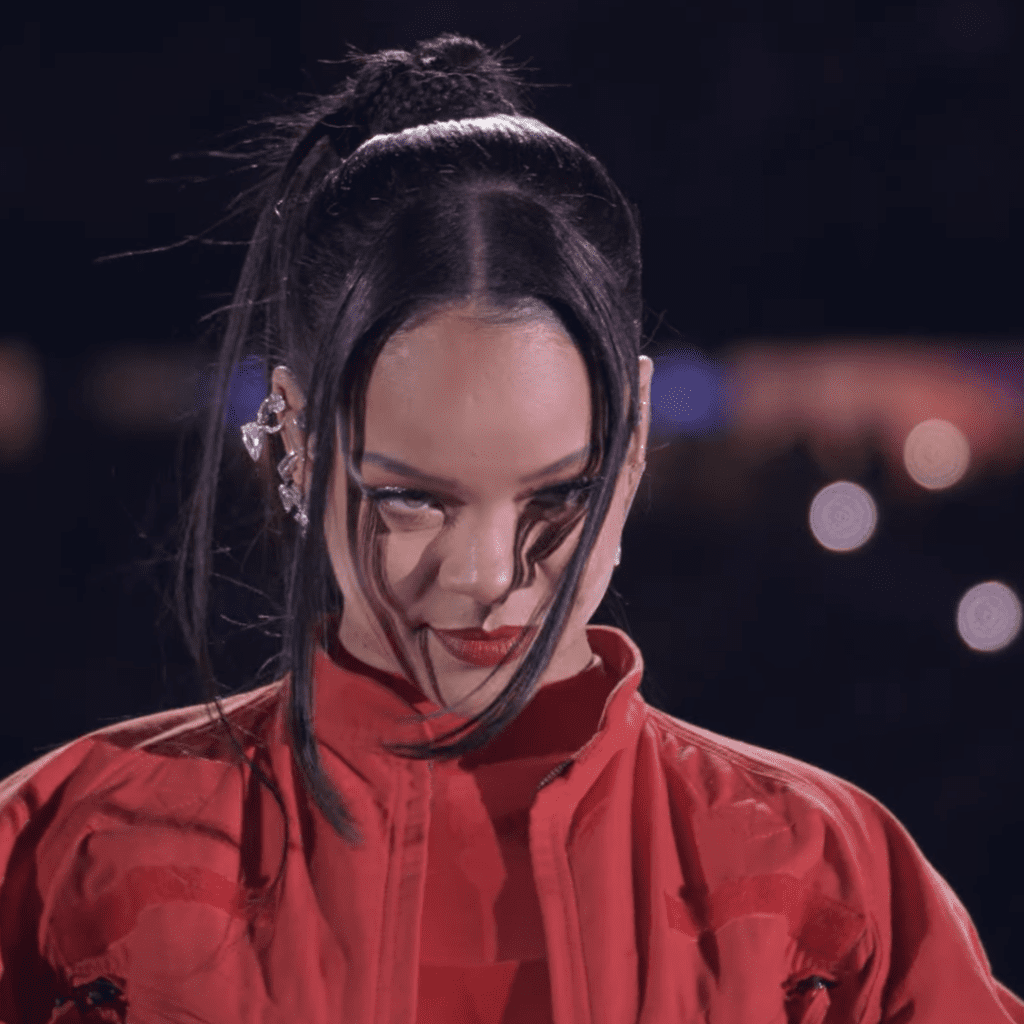 You may not be a football fan, but you have to acknowledge that people are talking more about her performance than the football game itself. And that's understandable because Rihanna is a big name in music and what she does or does not do gets people talking.
Diana Ross
Who would have thought that Diana Ross would make it to the Super Bowl? Well, the diva graced the event with her presence in 1996. She was lowered on a crane that was made almost entirely of sparklers. She sang a Supremes medley and was surrounded by dancers wearing red vests.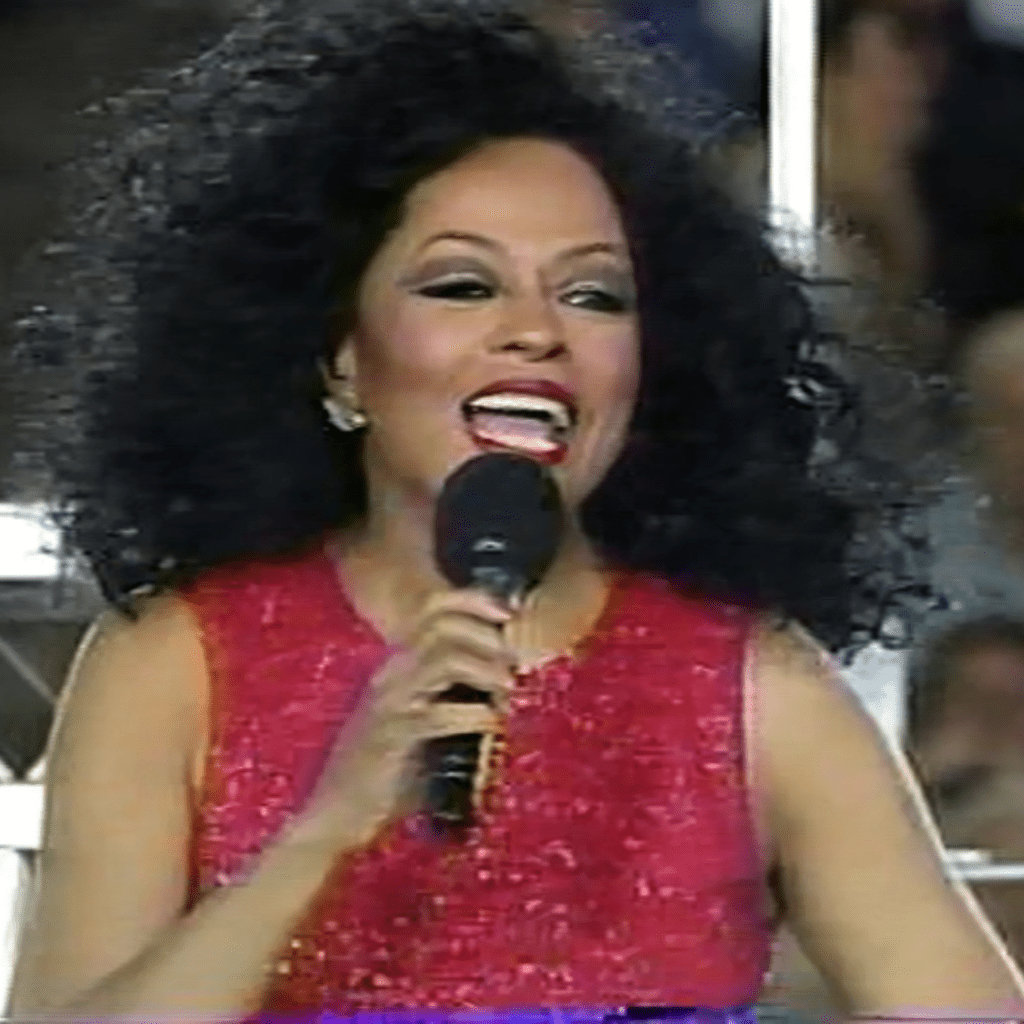 Ms. Ross wouldn't settle for an ending that befitted anyone less of a diva, so a helicopter came to pick her up. What an exit! We've seen a variety of moving stages, but none have taken to the air with such flair before, or since.
Boyz II Men, Smokey Robinson, Martha Reeves, The Temptations, and Queen Latifah
Being the R&B band that they are, it was no surprise that Boyz II Men chose to bring back more sixties R&B hits with the help of Martha Reeves, Smokey Robinson, Queen Latifah, and The Temptations during the 1998 Super Bowl.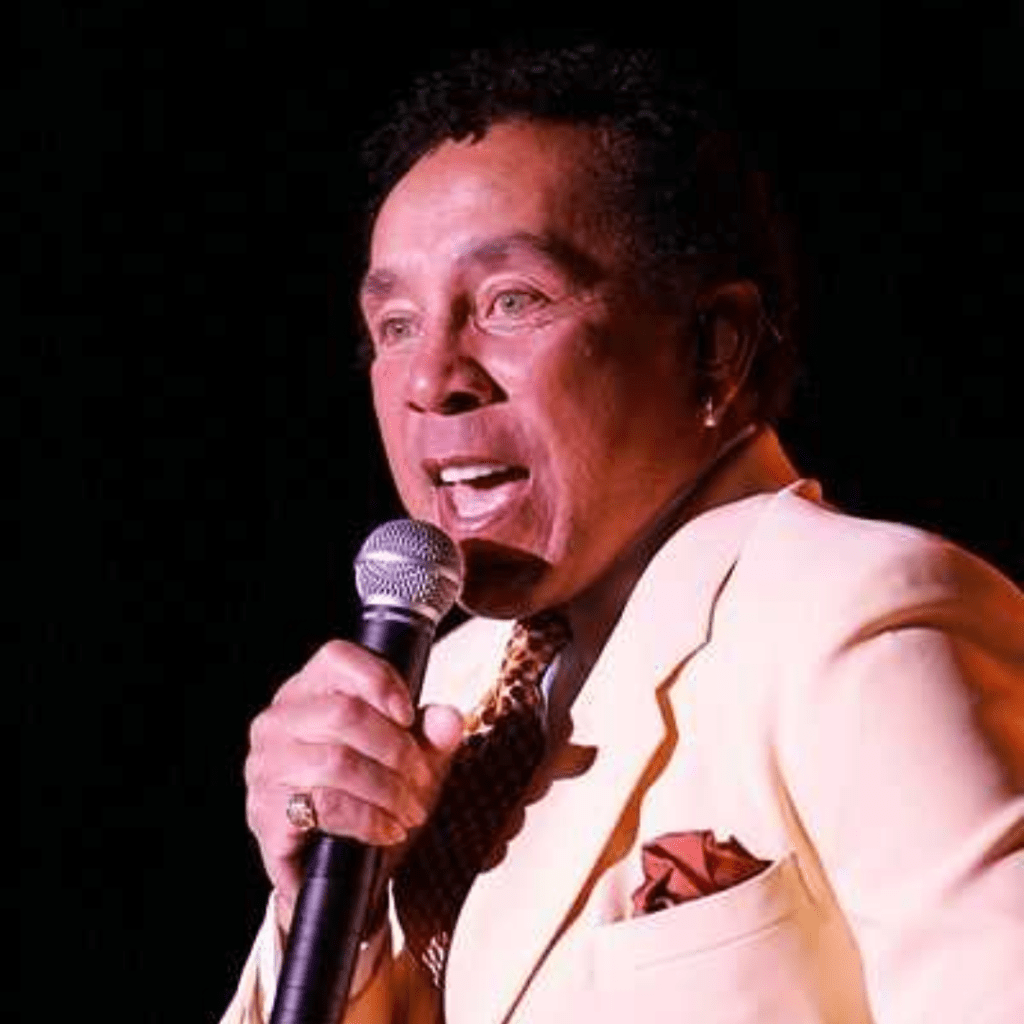 It was a Motown tribute from start to finish, and they performed songs such as "A Song for Mama," "The Tracks of My Tears," and "Dancing in the Street." It also marked the first time a rapper was invited to the event.
Christina Aguilera and Enrique Iglesias
Let's get something straight first, Christina Aguilera and Enrique Iglesias did not headline the Super Bowl by themselves. They were part of the group that included a strange mix of Phil Collins, Tina Turner, and Toni Braxton in 2000. Why the lineup? We have no idea.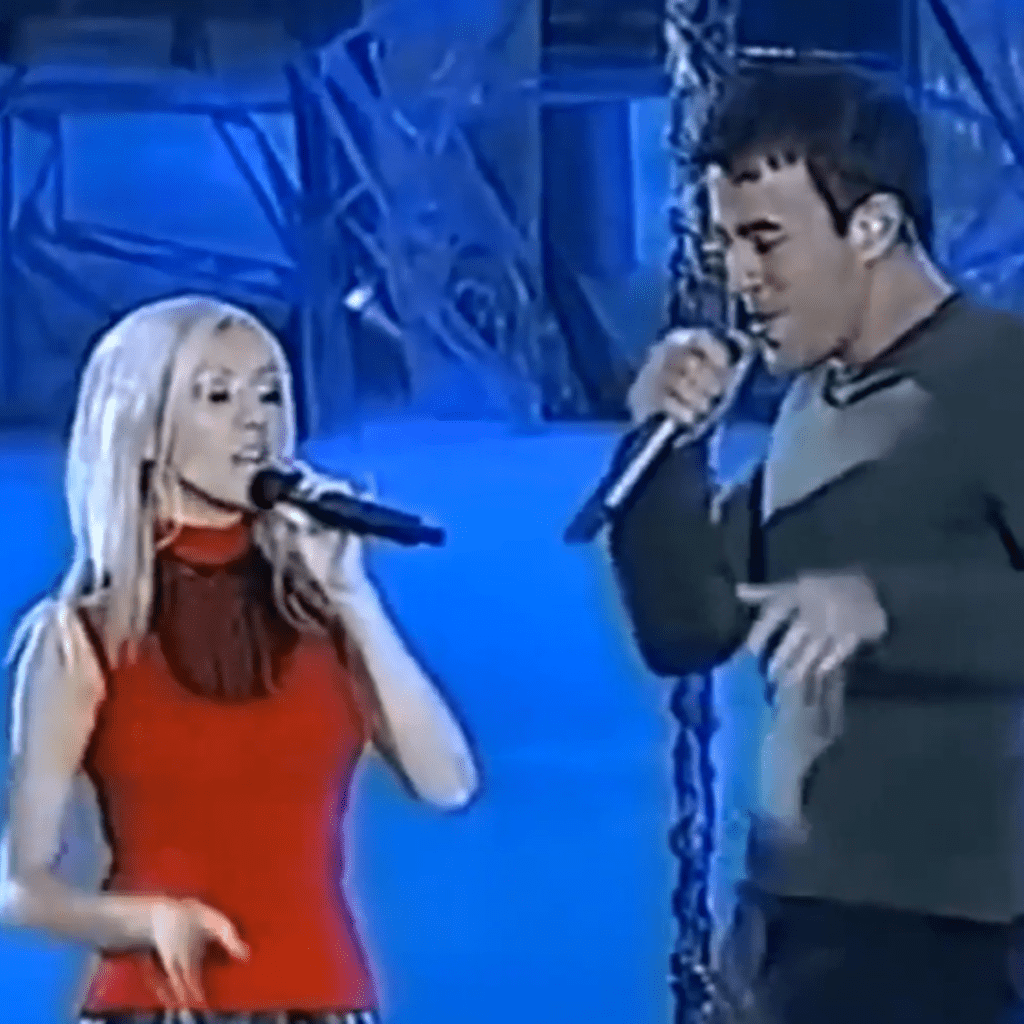 Christina and Enrique sang "Celebrate the Future Hand in Hand," a song that only a few people recognized. Christina got an encore when she came back in 2011 to sing the national anthem for Super Bowl XLV. However, she forgot the lyrics, which had people scratching their heads.
The Blues Brothers, ZZ Top, and James Brown
The Blues Brothers has an interesting history. From an SNL sketch to a full-length film, Dan Aykroyd and John Belushi introduced soul to a new generation. In 1997, they took to the Super Bowl stage with performers such as Aretha Franklin and Chaka Khan.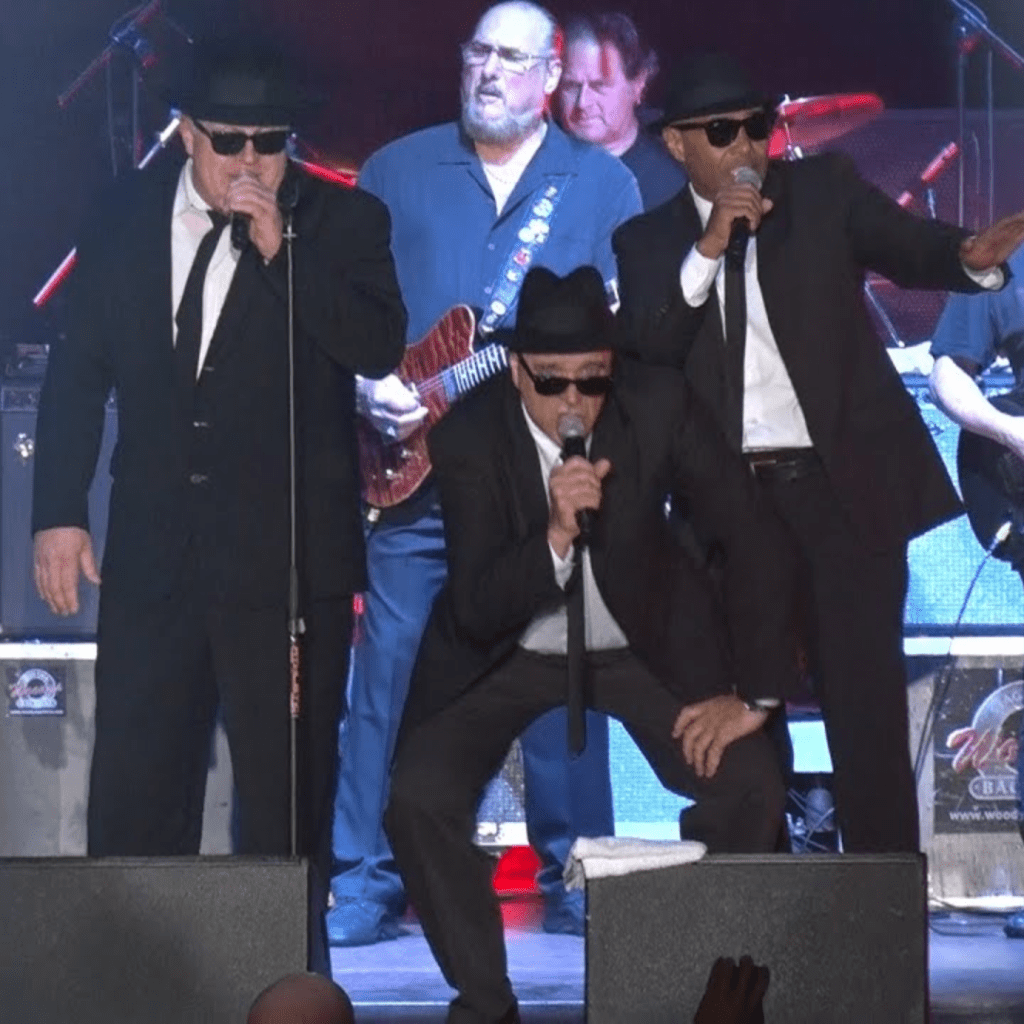 Sadly, John Belushi was already gone in 1997, so they got his brother Jim to take his place. Along with ZZ Top and the Godfather of Soul himself, James Brown, they performed soul classics. But if you ask us, it was ZZ Top's "Tush" that stole the show.
Shania Twain and No Doubt
If you thought Shania Twain was only for folks who like country music, you have another thing coming. A lot of her hits, including "Forever and for Always," "No One Needs to Know," "I'm Gonna Getcha Good," and "Man! I Feel Like a Woman!" are decidedly not country music.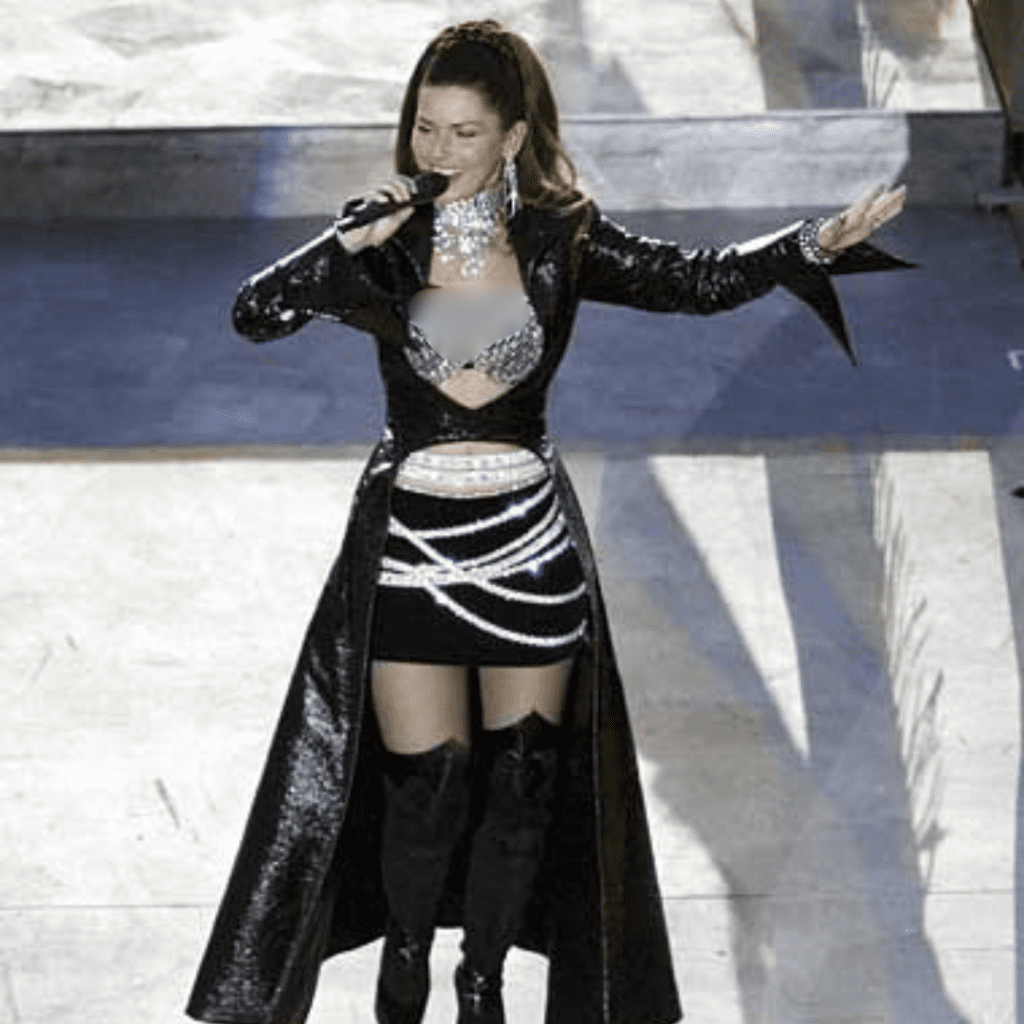 For anyone still questioning her appeal, we'd like to point out her 2003 Super Bowl halftime performance with the band No Doubt. To make an odd combination stranger, Sting also showed up to sing "Message in a Bottle" with No Doubt.
Rihanna
Unbeknownst to Rihanna, she was already pregnant when she agreed to perform for the Super Bowl, so for those asking why she'd even agree to do it, that's the reason. But the trooper that she is, she pushed through, big belly and all.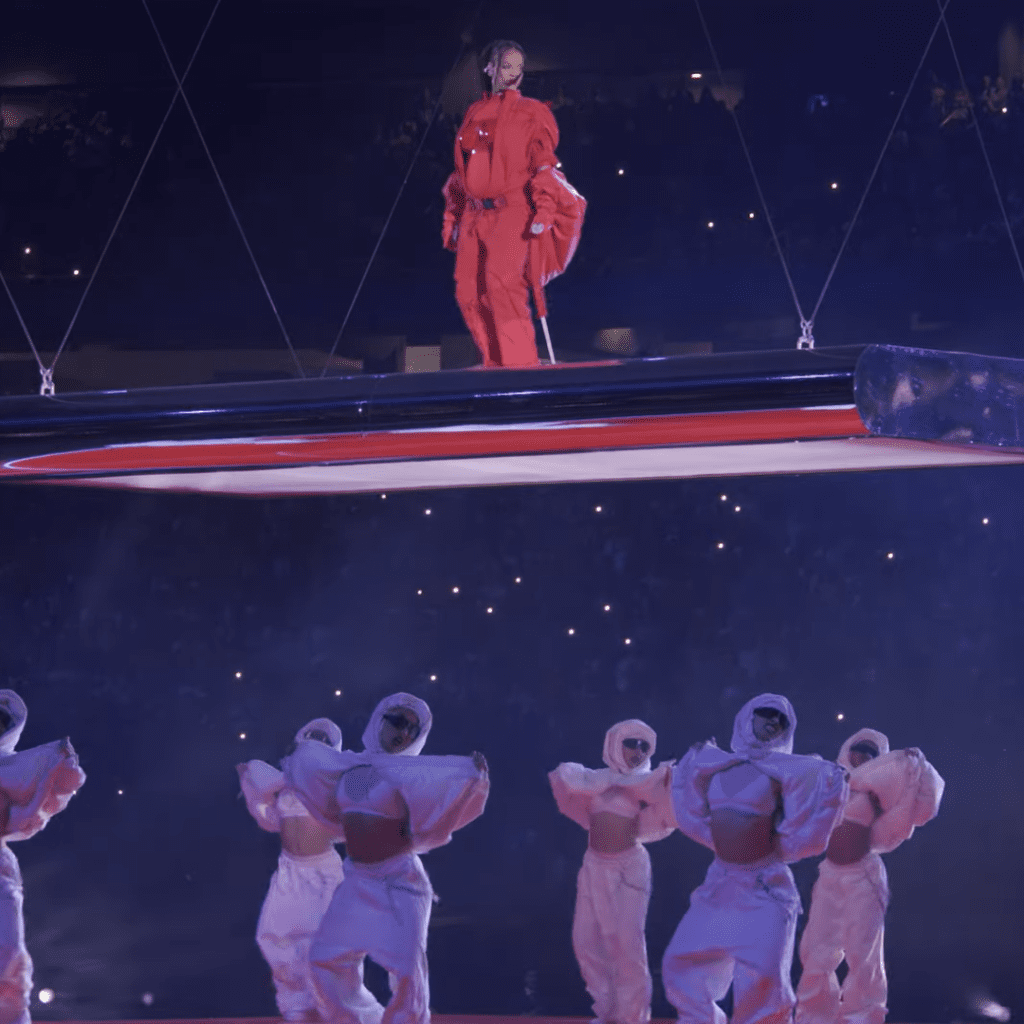 Rihanna said that picking the setlist was a challenge. She opened the show with BBHMM, surrounded by hundreds of dancers in puffy white outfits, and went straight into a medley of hits that included "Rude Boy," "Work," "Umbrella," and "Diamonds."
Katy Perry
If there's one thing that Katy Perry knows what to do, it's how to wow the crowd, and she did just that for her Super Bowl performance in 2015. She arrived on the back of a giant lion puppet and was even lifted into the air when she sang "Firework."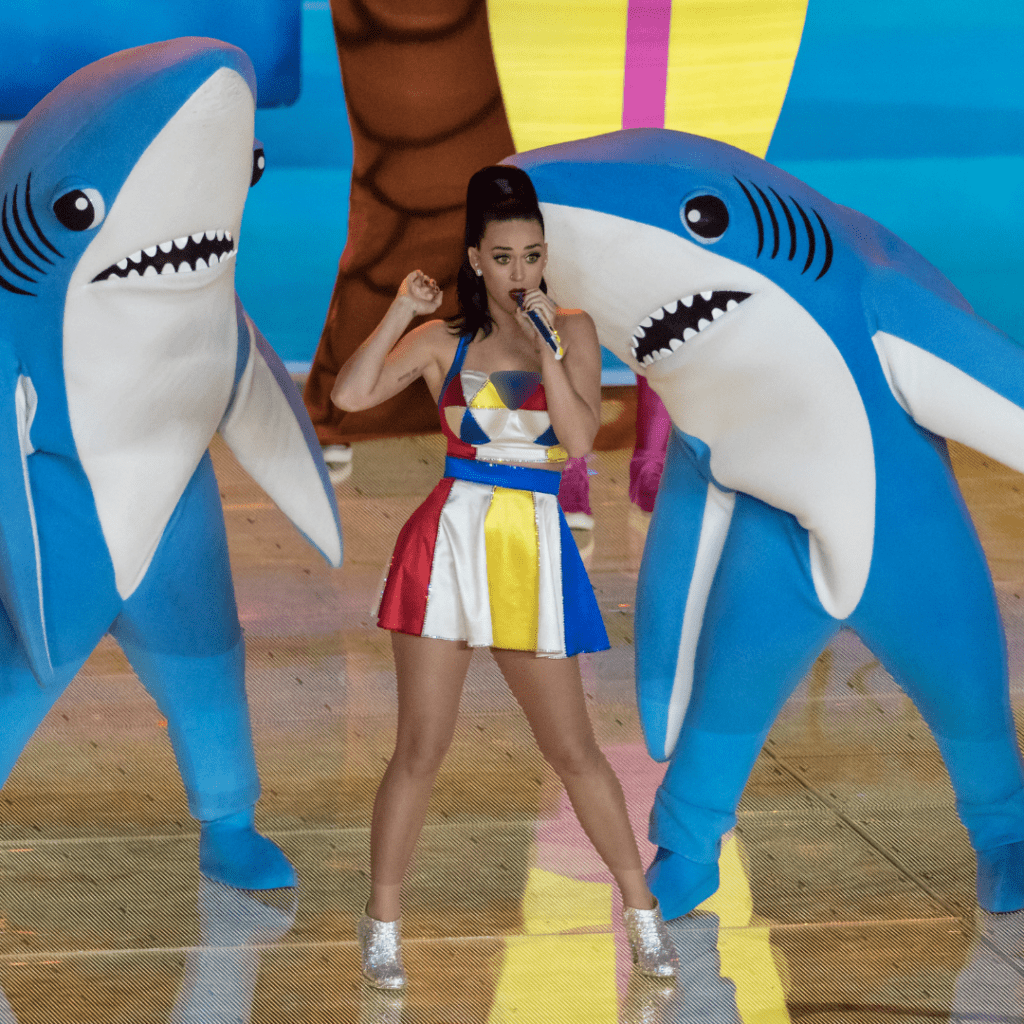 She one-upped all other performers in the previous Super Bowl by pulling off one thing no one else could do—get Missy Elliott out of retirement. As the teaser snippet of "Get Ur Freak On," people couldn't help but go crazy thinking that it was something of a joke. Well, it wasn't; it was Missy!
Paul McCartney
The debacle that was Janet and Justin was still fresh on the audience's mind, so for the 2005 halftime show, the Super Bowl decided to play it safe by bringing in the ultra-wholesome Paul McCartney. The former Beatles member didn't even bring any special guests.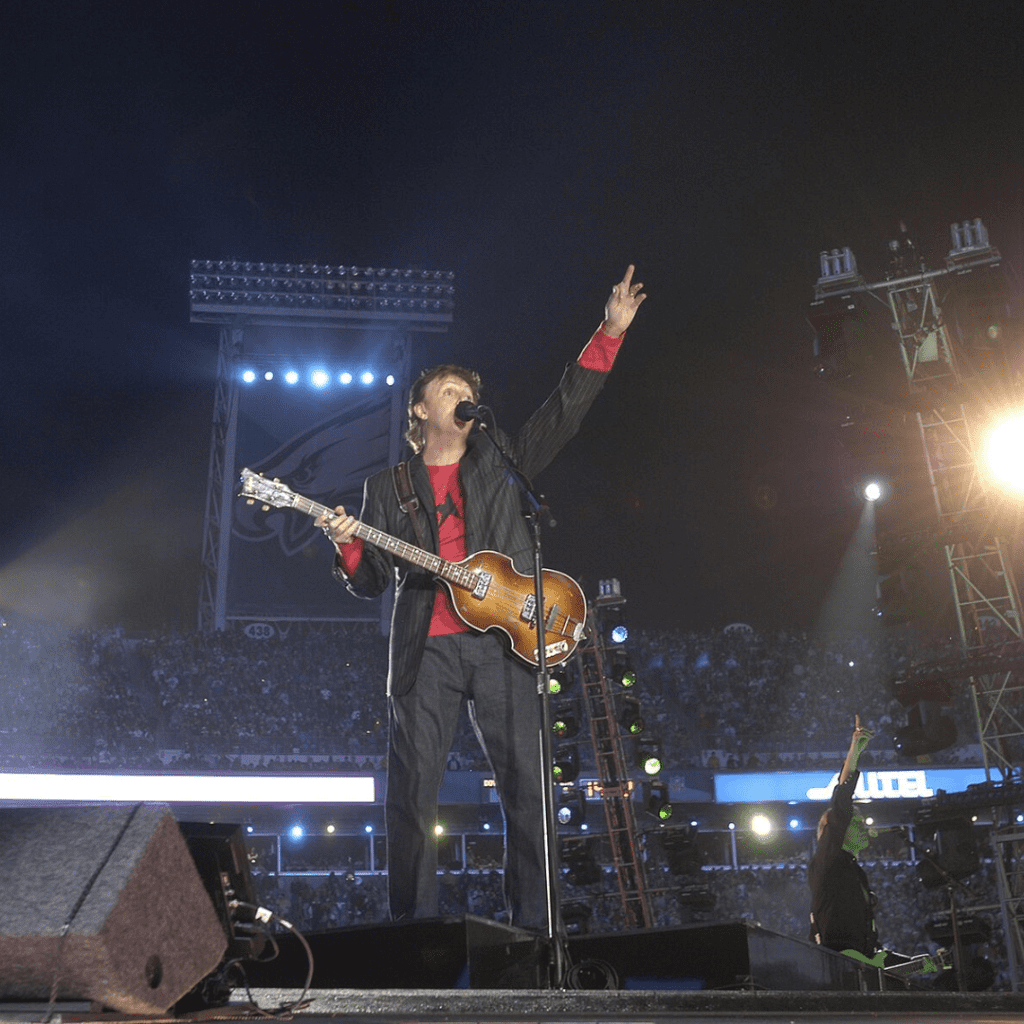 He was all alone for the entire show, where he belted mostly classics. There was no fuss and no extravagant set pieces; it was just pure talent. He kicked off the show with "Drive My Car" and got everyone on their feet with "Live and Let Die."
Aerosmith, Britney Spears, N'SYNC, Nelly, and Mary J. Blige
Joining Aerosmith for the 2001 halftime show as an eclectic mix of performers which included Britney Spears, Nelly, N'SYNC, and Mary J. Blige. Sometimes we have to wonder if the people behind these decisions weren't inebriated when they put together the list of performers.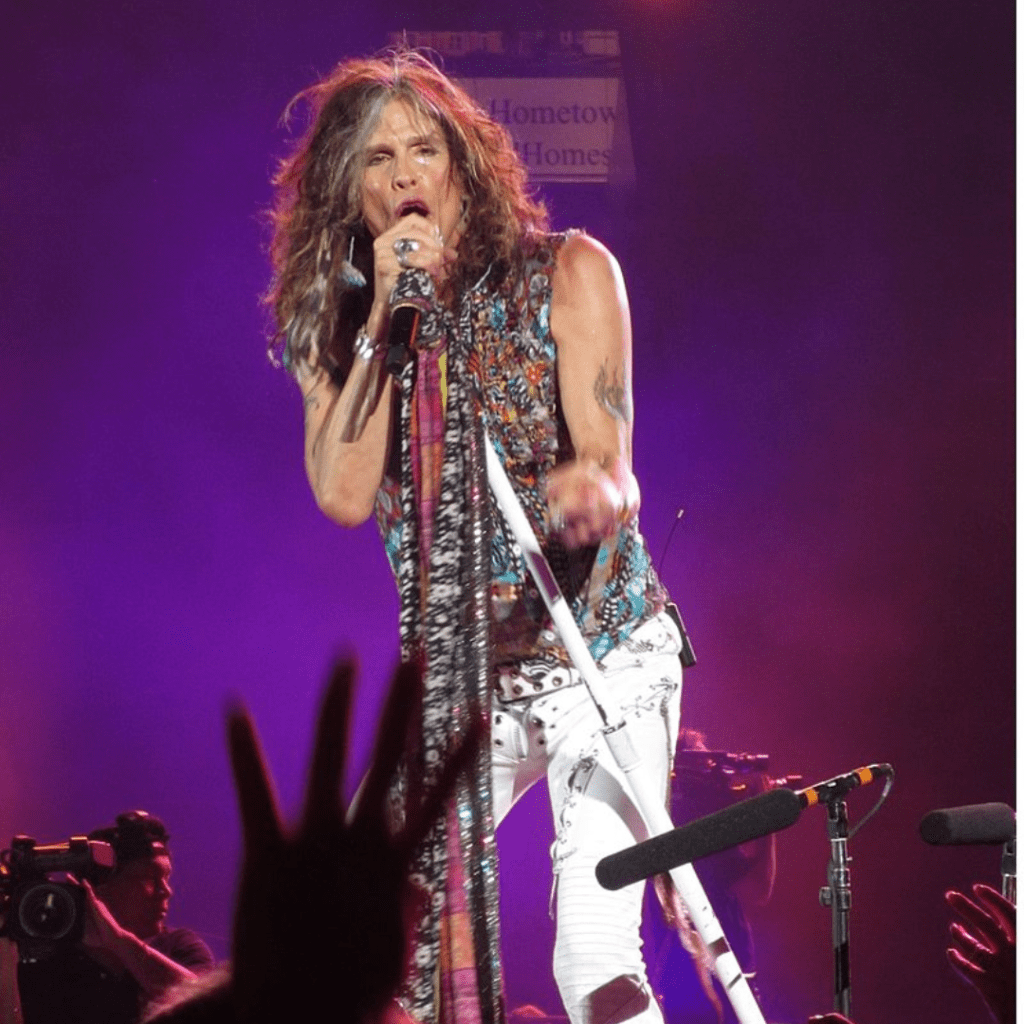 It was chaotic, with music transitioning from rock and roll to pop and hip-hop. It was either brilliant or insane, but we'll let you decide that. They closed the show with a performance of "Walk This Way," something we'd rather forget.
Justin Timberlake
Another star who has the distinction of having performed in the Super Bowl halftime show three times, Justin Timberlake, came back in 2018 to headline the event. For all intents and purposes, this was his redemption after the fiasco with Janet.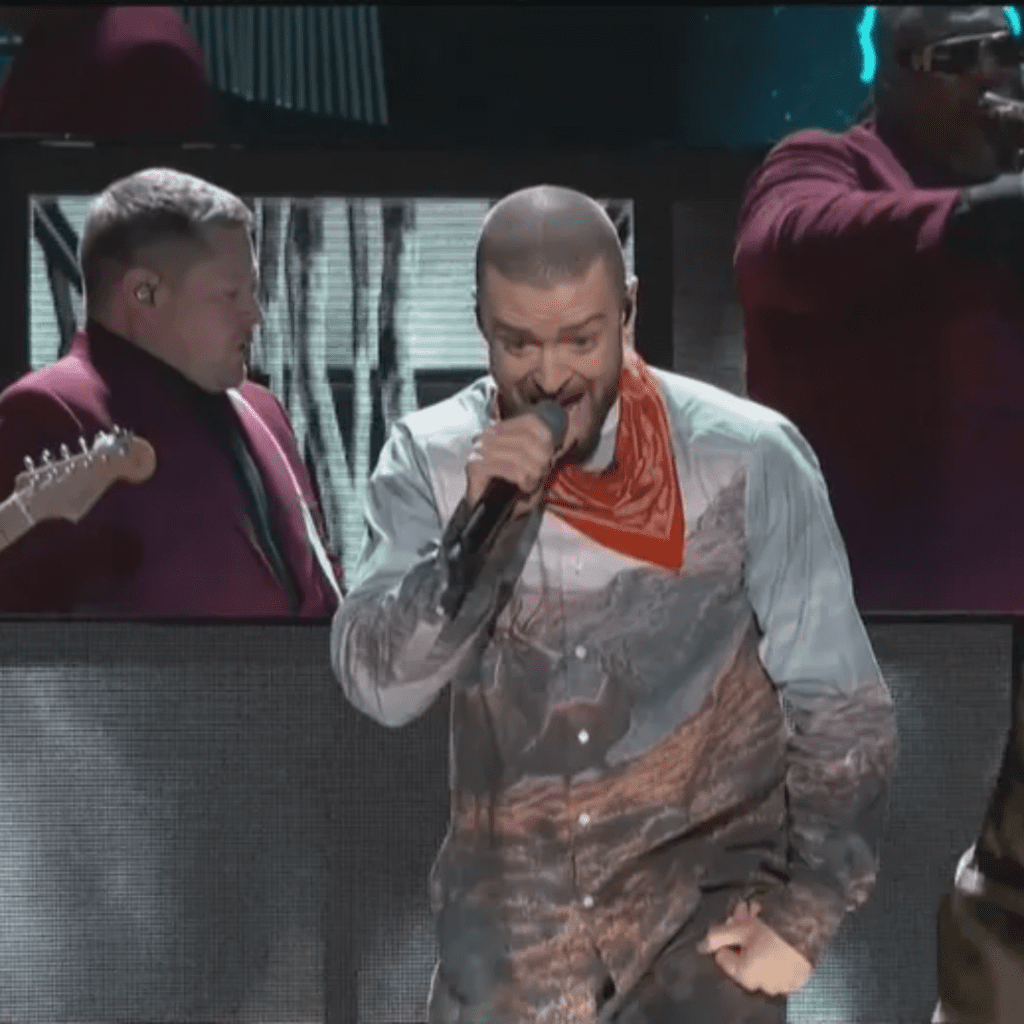 In time for the release of his new album, Justin sang songs that included "Can't Stop the Feeling." People who were looking forward to an N'SYNC reunion were disappointed as Justin wasn't having any of that. It was all about Justin that night.
Lady Gaga
If there's one thing that Lady Gaga is known for, it's the shock factor. She likes to controversy and won't bat an eyelash to wearing an all-meat dress just so people would start talking about her. People wondered what tricks she would have up her sleeve for her 2017 halftime performance.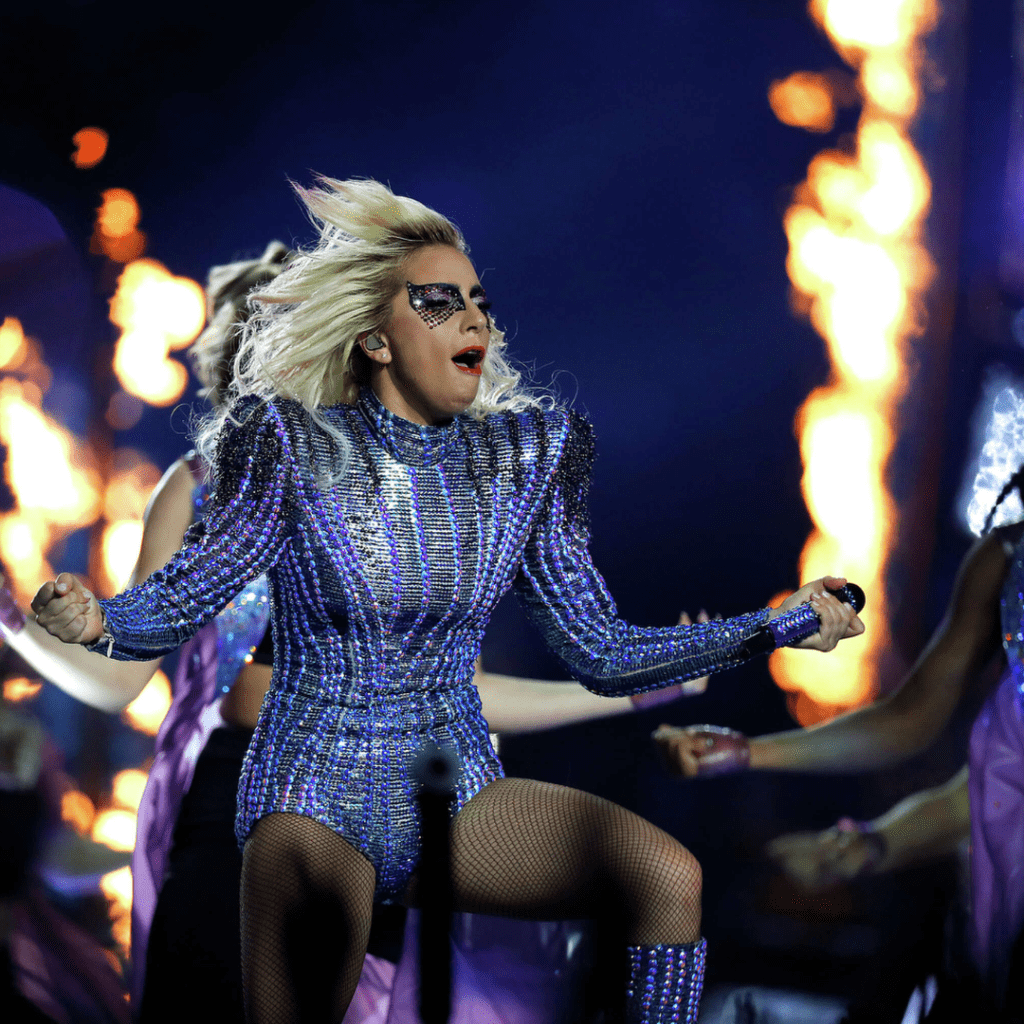 She couldn't have strayed further from the Gaga people knew by opening her show with "God Bless America" and "This Land Is Your Land." She even did the pledge of allegiance! Suffice it to say that she was on her best behavior that night, but she managed to include her queer-positive song, "Born This Way."
Prince
The multi-hyphenated star everyone has come to know and love as Prince isn't someone to shrink in a crowd. With panache and pure talent, he made the 2006 Super Bowl unforgettable with his own hits as well as a mashup of other artists' songs.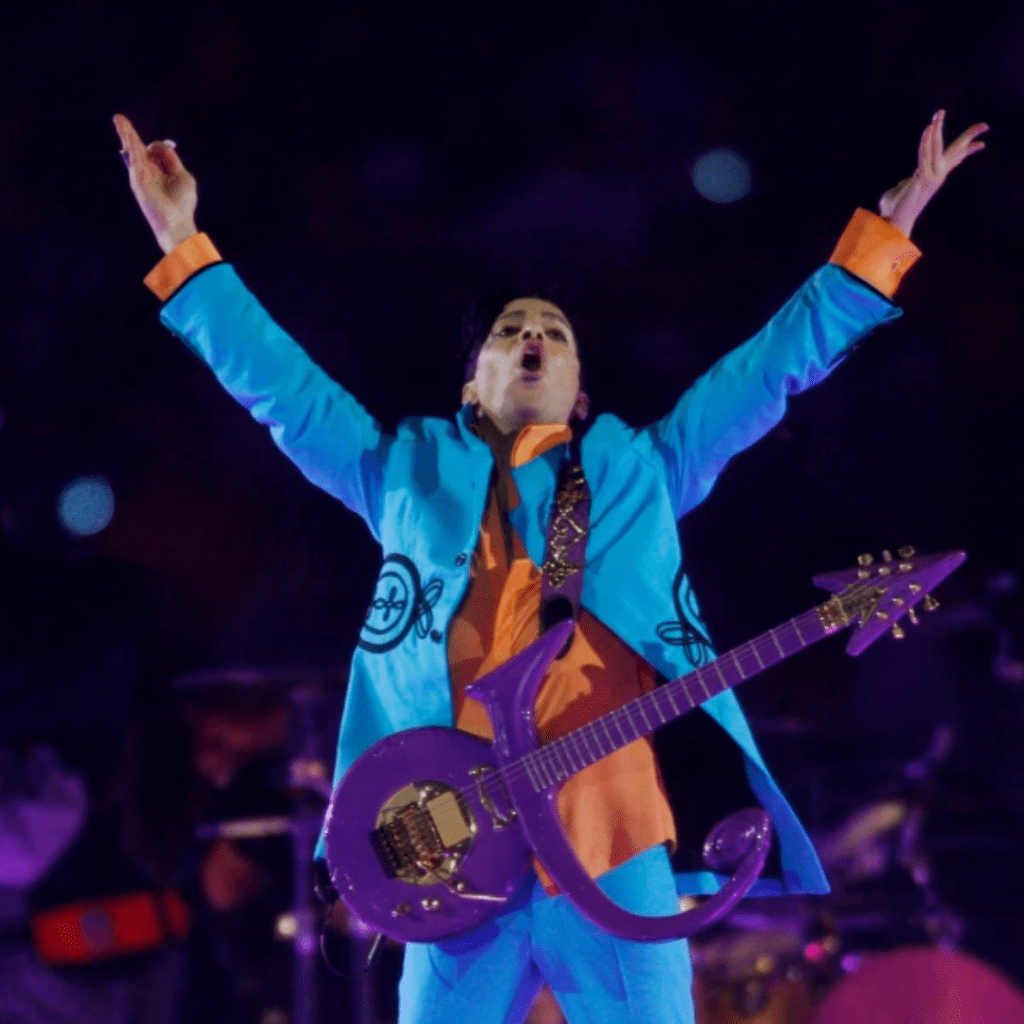 Many regard his performance as one of the best, and that's why we're rounding up the list with his performance. Most people may not like endings, but he ended the production with his hit song "Purple Rain," complete with an impressive guitar solo in, you know it, the rain.