45 Formidable Female Athletes That Run Laps Around The Boys
By Ekhama O July 21, 2022
---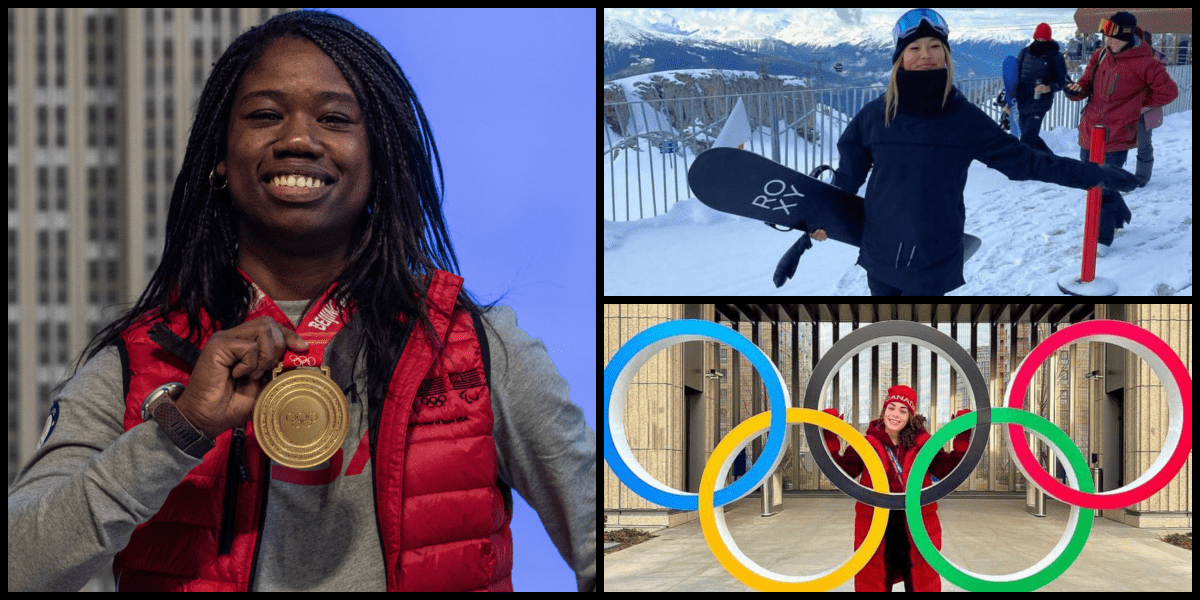 Women have always had the ambition to take part and become leaders in the fields they choose, but unfortunately, don't usually have an easy time getting an opportunity to let their stardom shine through. From the struggle for equal pay to show the world women are athletes worthy of competing on the grand stages, it's been a pretty rough ride for these fighters for equality in sports. The fact that sports are generally still a man's game makes these women's accomplishments, feats, and even mere presence all the more noteworthy. In a toast to the women who have changed the playing field and in honor of those to come, here are some of the fiercest and most formidable women in sports history!
Megan Rapinoe is THE Queen of Football
Californian Megan Rapinoe is by far one of the biggest names in the world of women's football. Not only did she win a gold medal during the 2012 Olympics, but she's also been a key player in her team's past two wins at the Women's World Cup!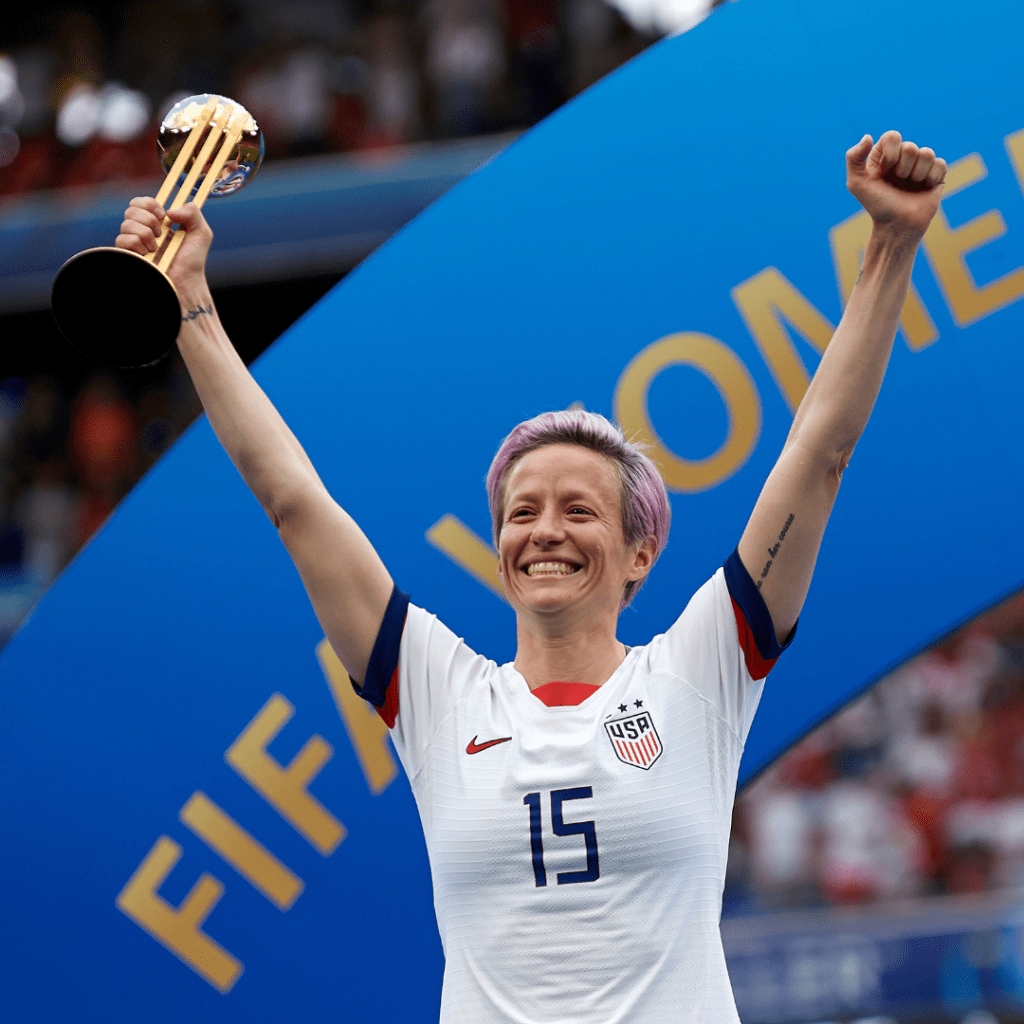 Megan is the co-captain and a forward player for team USA. She's also the captain of OL Reign, a professional women's football team, and a major advocate for racial justice, queer rights, and gender pay equality. With a resume as astonishing as Megan's, it's no wonder she's regarded as one of the best.
Breaking records with Gertrude Ederle
The 6th of August in 1926 was a day to behold, not just in women's swimming but swimming as a whole. The English Channel isn't the safest or easiest waterway to traverse; in fact, before Gertrude dived in, only 5 men had ever attempted to swim across it.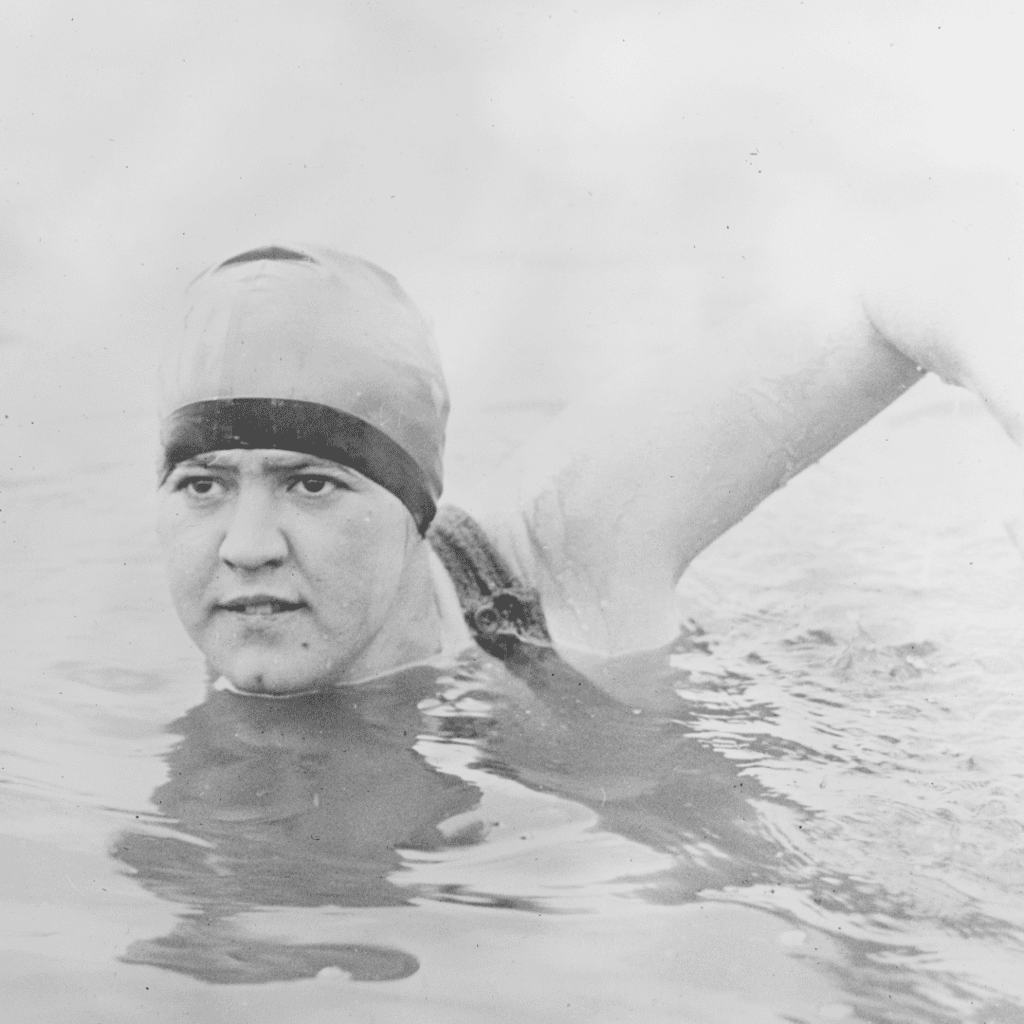 Not only did she swim a jaw-dropping 35 miles in under 15 hours (14 and a half to be precise), but she did all that in record time. That's right! The very first woman to swim the English Channel defeated the men's record by two hours! Talk about an astounding feat.
Jackie Joyner-Kersee is not one to mess with
Jackie's a certified all-rounder, competing and winning several gold medals in the Olympics, and she is still the world record holder in one category. It's one thing to dominate a field, it's another to dominate several as JJK has done.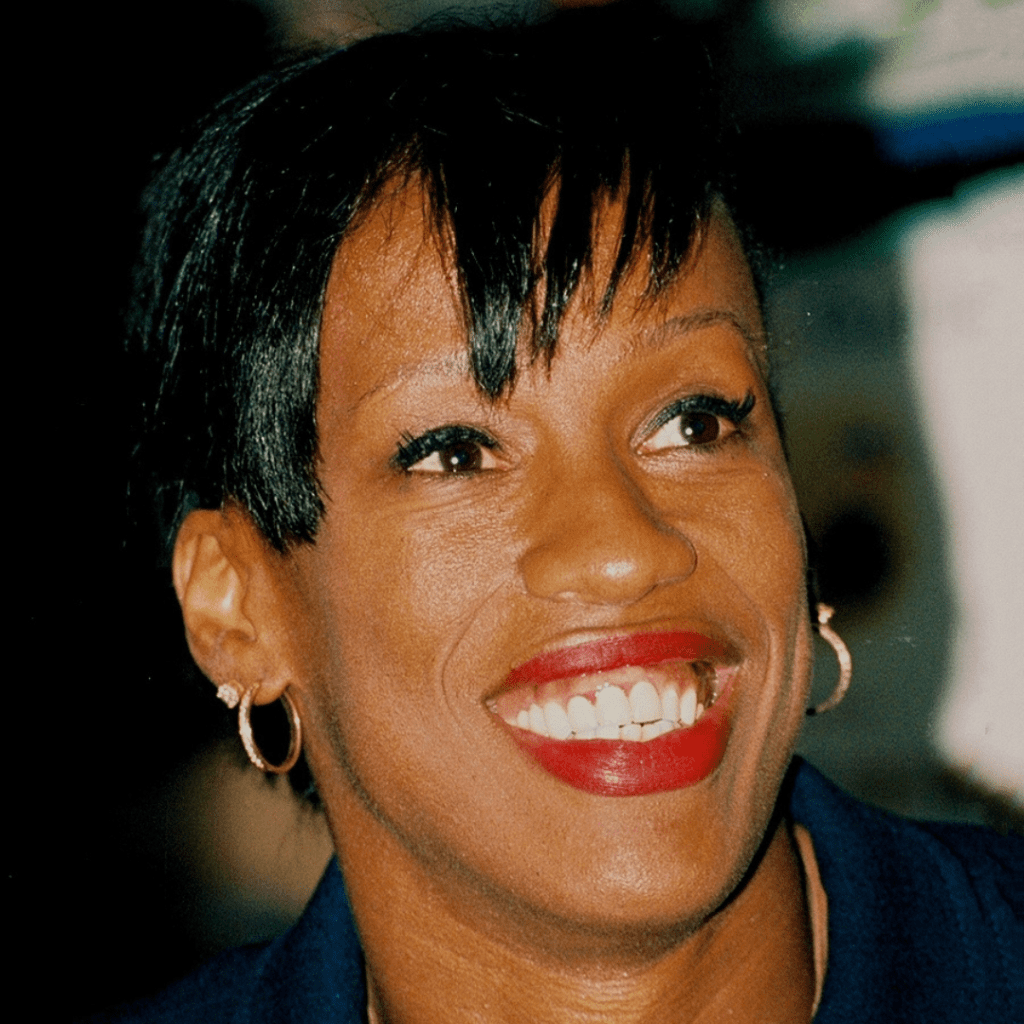 If we just touched the surface of each of Jackie's accomplishments, this article would probably be twice as long. On top of her athletic feats, she also started up a foundation to encourage the youths in her town to take up sports and pave their futures of greatness. No wonder she's named the greatest female athlete by Sports.
Flo Jo
Nicknamed Flo Jo, Florence Griffith Joyner is indisputably the fastest woman of all time. Her 10.49 record set during the Olympic Quarterfinals still reigns supreme. She was basically in a league of her own, and she did all this while being a fashionista, too.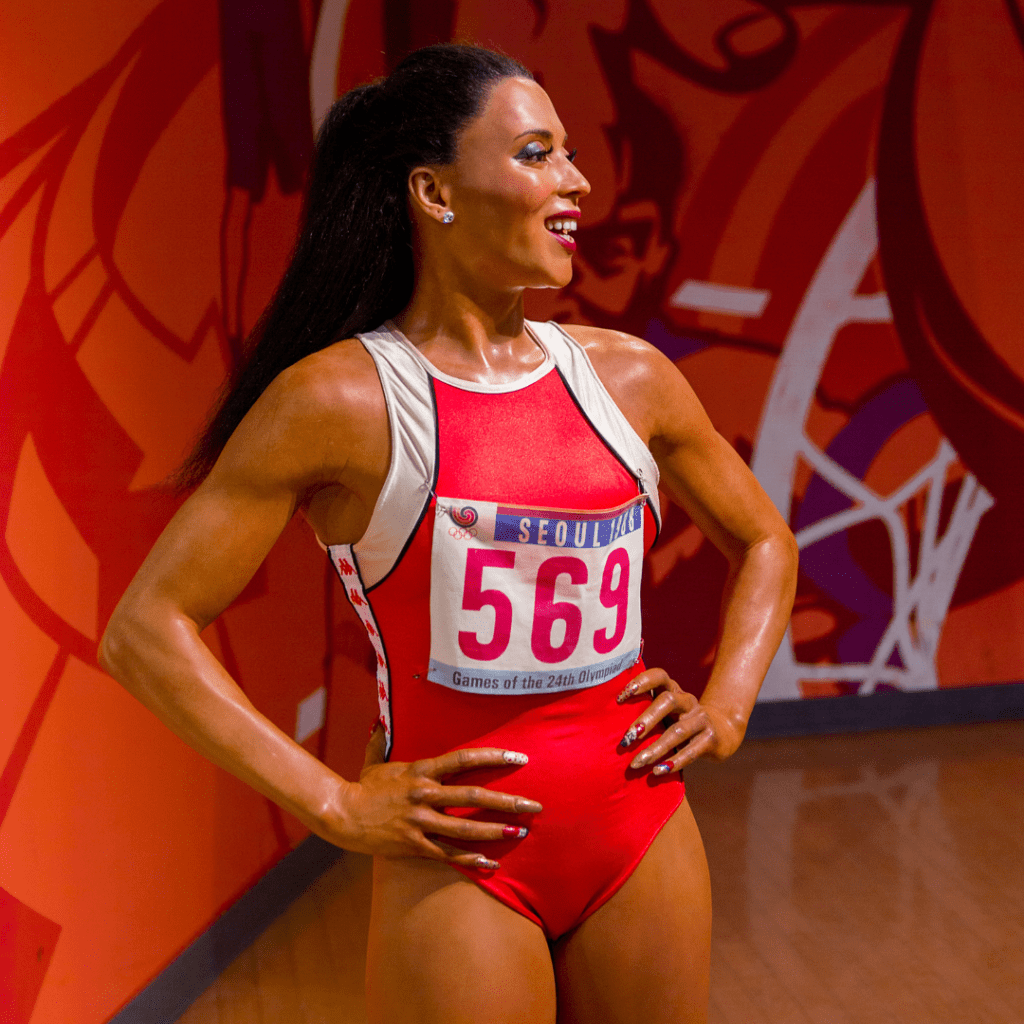 Unfortunately, Flo Jo had an untimely passing in 1998, though she retained her title for two decades. In 2021 Elaine Thompson-Herah broke her gold medal-winning 10.62s 100-meter record by 0.01s. Still, Florence's legacy is etched on the walls of time and will forever live on.
Katherine Switzer
In 1967, the world's oldest and most popular road racing event, the Boston Marathon, was graced with the presence of a female participant, again. After persuading her coach she could do it and getting his approval, Katherine entered the race under the name "K.V. Switzer," an unintentional disguise.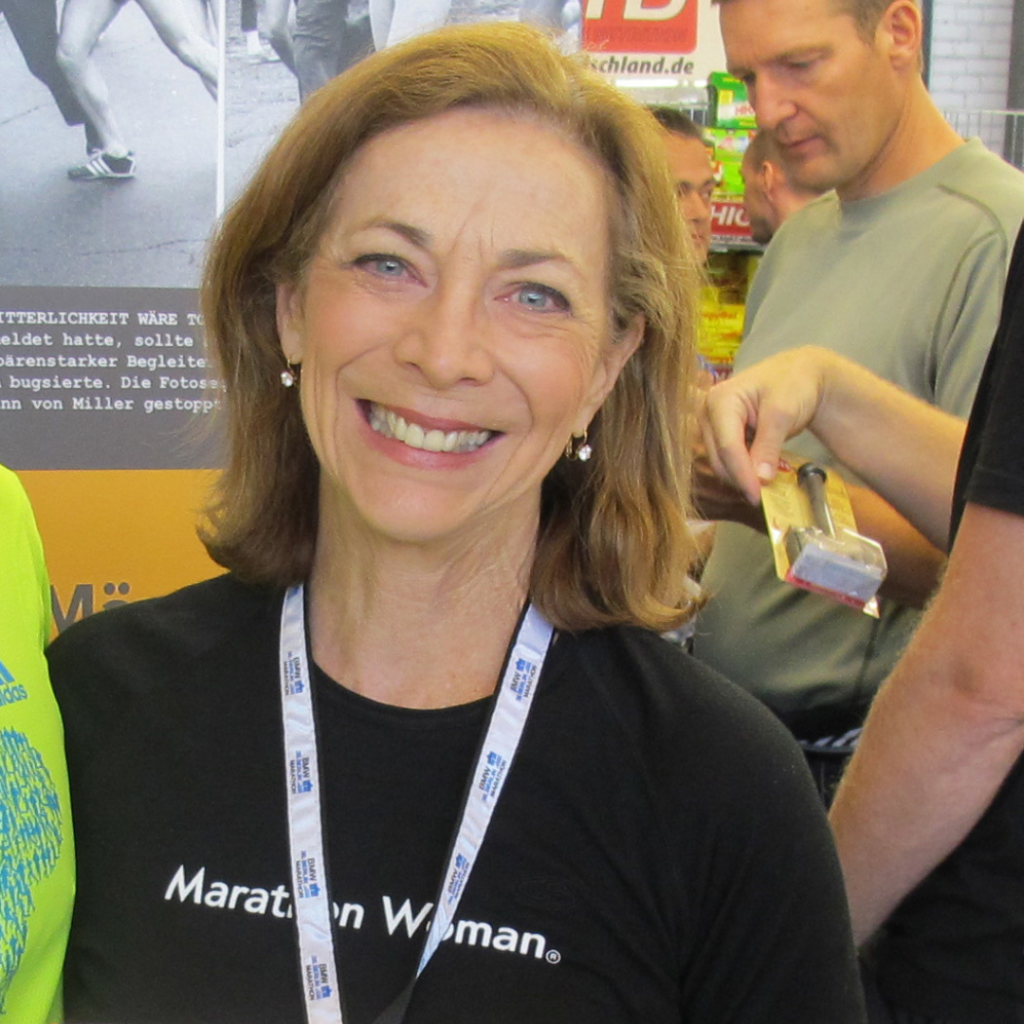 During the race, an official (the co-director) spotted Katherine and went ahead to chase her, trying to get her out of the race. He pulled at her shirt and tried to rip off her numbers. How rude! But Katherine was defiant and was still able to complete the race, becoming the first woman to register and do so.
Hilary Knight's performances are real barn burners!
The 2009 USA's Hockey Women's player of the year stepped foot on the ice at just five years old. She had to play with boys due to an absence of girl teams but by the time Hilary got to high school, she was already a star. In university she, played a pivotal role in her team's two national championship wins.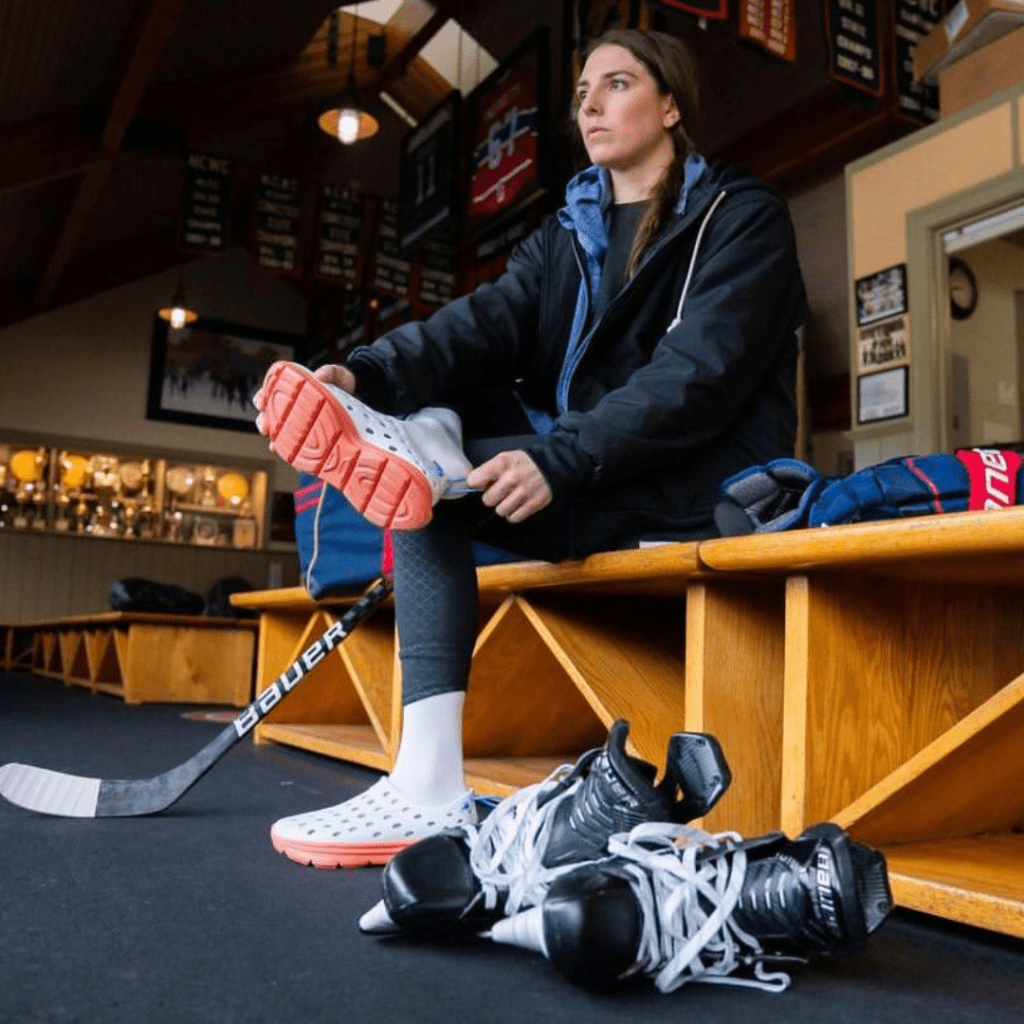 In a sport dominated by men, Hilary has done well, earning a name for herself. As an Olympic gold medalist, and a nine-time IIHF World women's champion, Hilary has paved the way for future female hockey players and continues to fuel the growth of the sport for women.
Billie Jean King is Queen
With 20 Wimbledon Championships, becoming Time's woman of the year, being the first female athlete to receive the presidential medal of freedom, and the first woman to have a major sports venue named after her, Billie is indubitably an all-time great!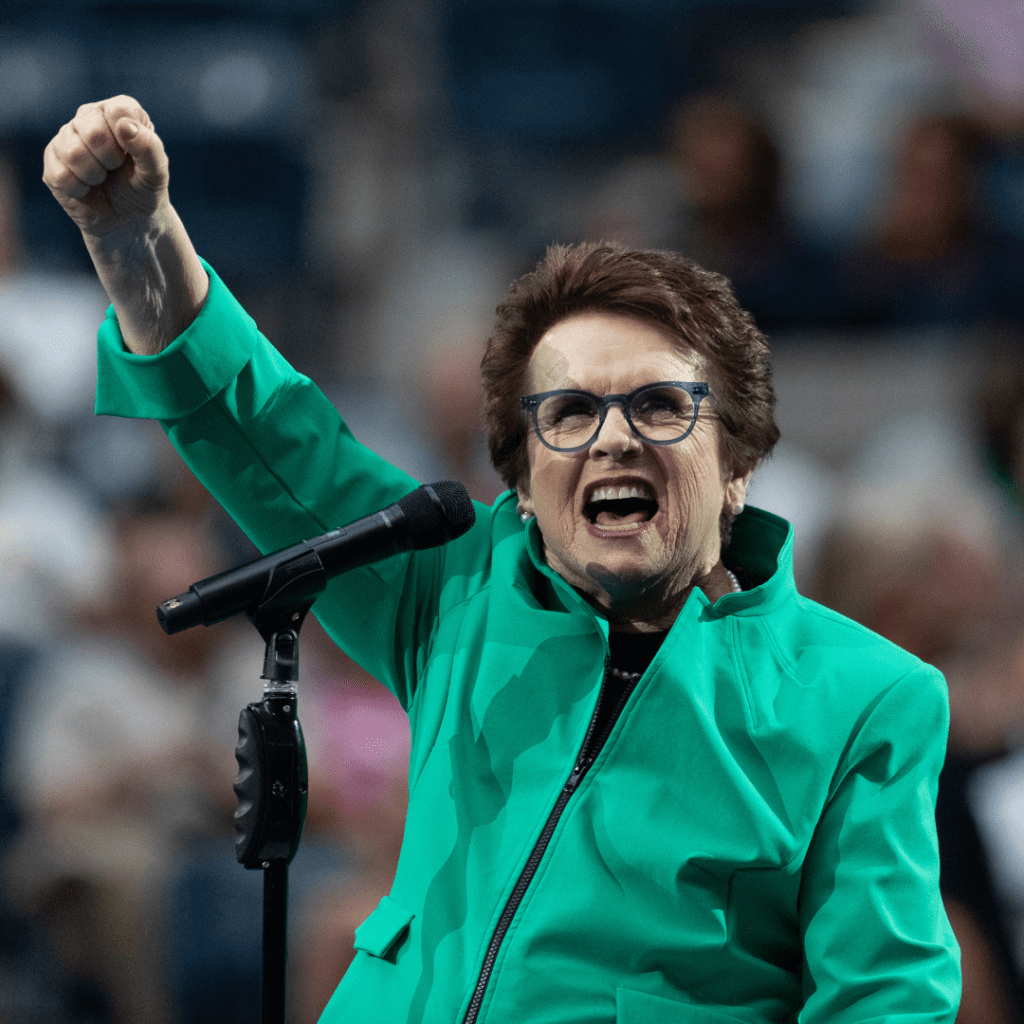 In 1973, Billie Jean proved to the world women are just as talented as men by beating Bobby Riggs in straight sets during the battle of the sexes! As an inductee to the International Tennis Hall of Fame, Billie Jean King will forever remain one of the most revered names in the world of tennis.
Bethany Hamilton owns the waves
Losing her left arm to a tiger shark at the tender age of 13 didn't stop Bethany. She was back on the board barely a month after the attack, and by the age of 15, already a national champion. We can't imagine the amount of grit and resilience someone has got to have to do what Bethany has done.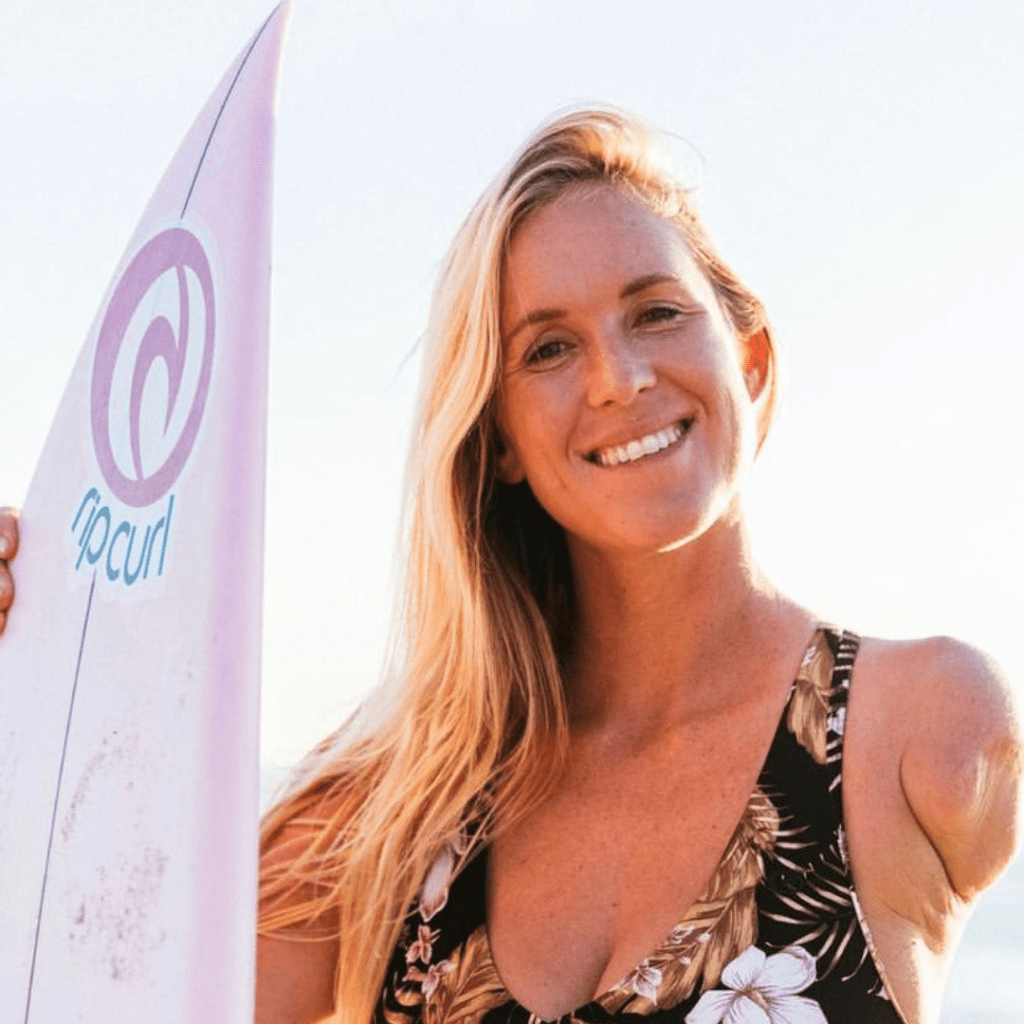 Just six months after becoming a mother, this mogul scored her first WSL big wave award nomination for her performance in Maui. Beth has inspired many with her not-for-profit "Friends of Bethany" group that supports other amputees. She also withdrew her ESPYs nomination for the best female athlete with a disability because she felt uncomfortable with the award's wording.
Katie Ledecky goes for the gold
Being the greatest distance swimmer is not easy, but Katie excels in it. During the 2012 Olympics, Katie was the youngest member of the US team, and still won a gold medal, breaking a more than twenty-year-old record in the process!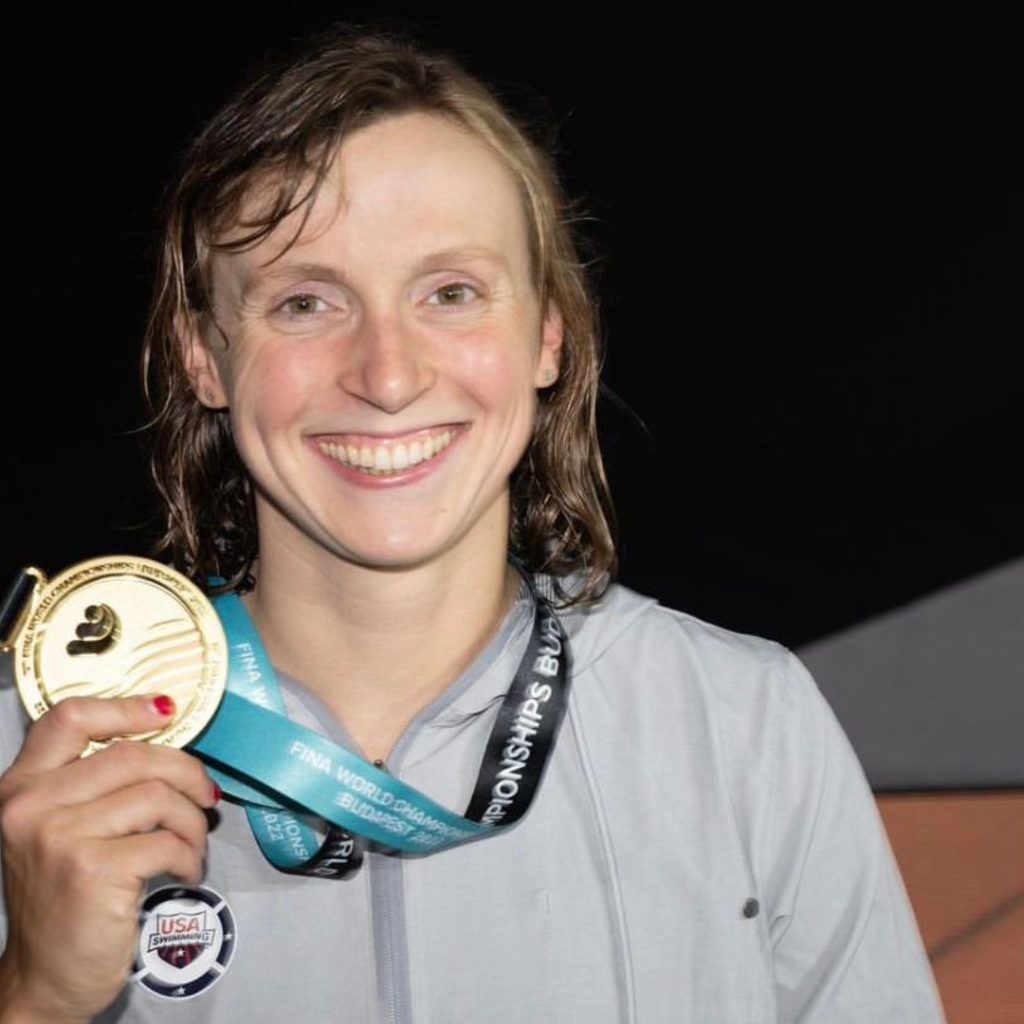 In June 2022, Katie won her 21st world swimming championship medal, and now only two men stand before her for the most medals. She's tied Ryan Lochte for the second spot for the most gold medals and is now trailing Michael Phelps, who stands at 26. At this rate, Katie will beat all the records before we know it!
Alexandra Morgan is untouchable
As the former co-captain of the US Women's national soccer team and one of the youngest American players to score 20 goals in a single season, Alex Margan is by far one of the biggest names in women's soccer today.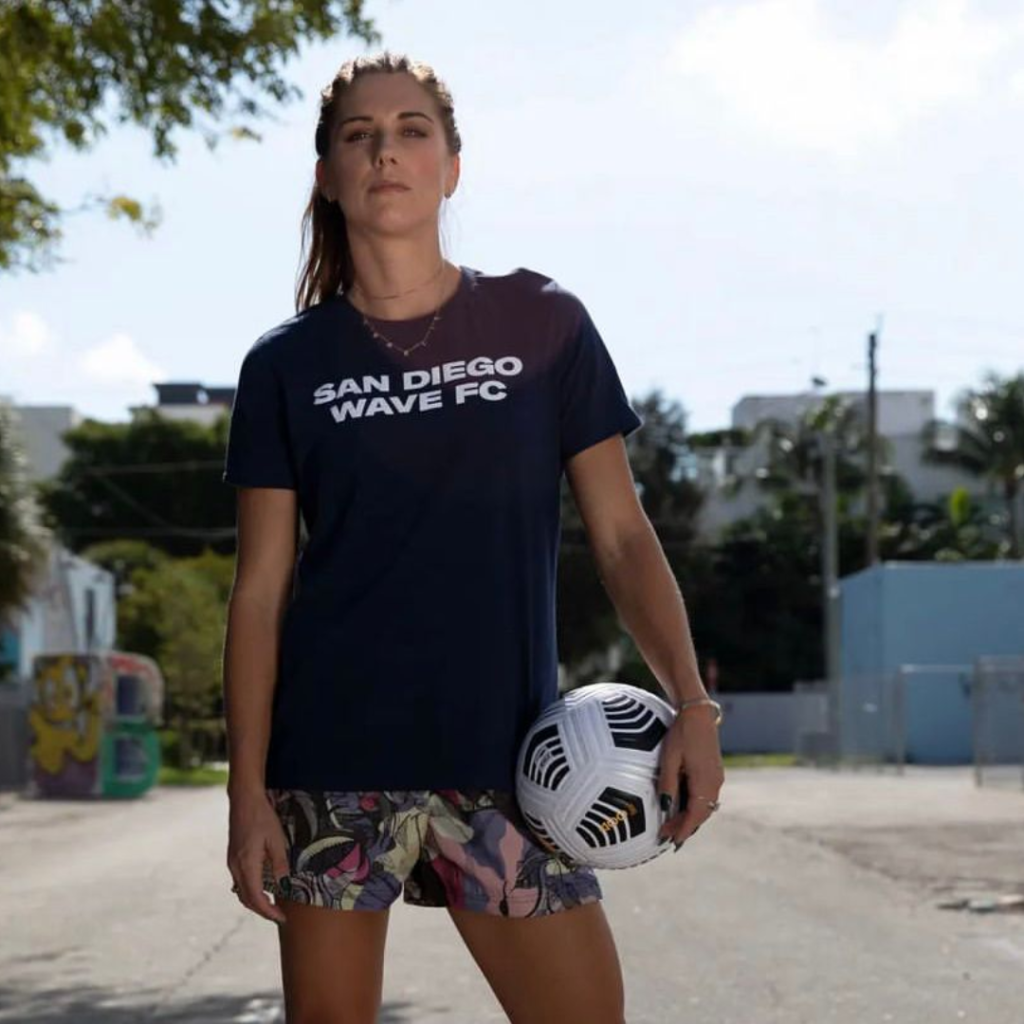 Alex scored against France in the semi-finals of the 2011 World Cup and again in the finals against Japan. In July 2015, Alex, alongside her Portland Thorns companions, Christine Sinclair and Steph Catley, became the first women to appear on an EA Sports video game cover, FIFA 16.
We've got an alpine goddess in Lindsey Vonn
Lindsey's career had a pretty early take-off at the age of 14 when she became the first American female to win Italy's Trofeo Topolino's slalom race for 11-14-year-old skiers. She faced multiple injuries but even then, torn ligaments, a broken ankle, and fractures couldn't stop her from being one of the greatest female skiers!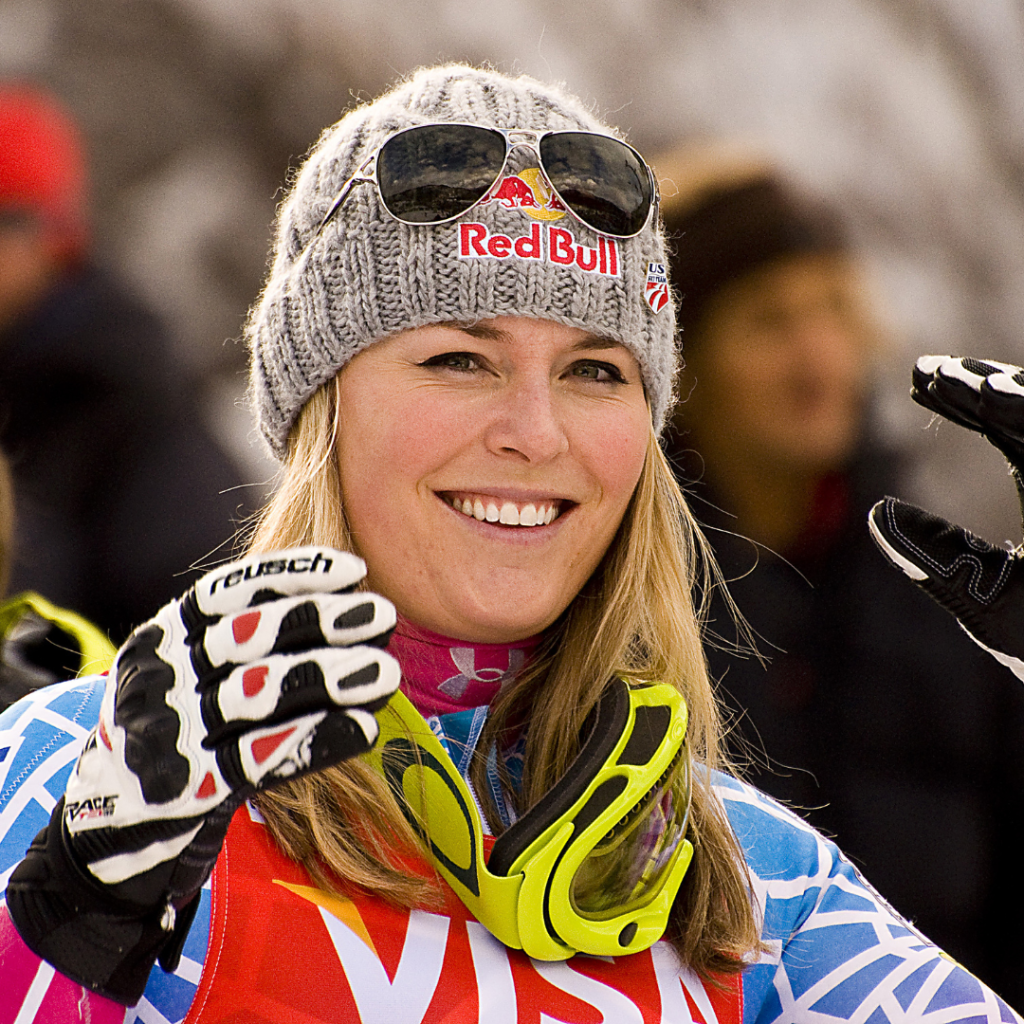 Lindsey has won races in all five skiing disciplines and, now retired in her 30s, Lindsey's won 4 World Cup Overall championships, eight World Championship medals, and is a three-time Olympic Winter Games medalist! She may not be competing anymore but her drive is sure to empower women for years to come.
Simone Biles is more than just the queen of the beams
Biles is so good; she gets penalized for performing the most difficult moves! And with a resume as prolific as hers, it's a bit of an understatement to call Simone the best female gymnast. The greatest gymnast would be a more fitting title.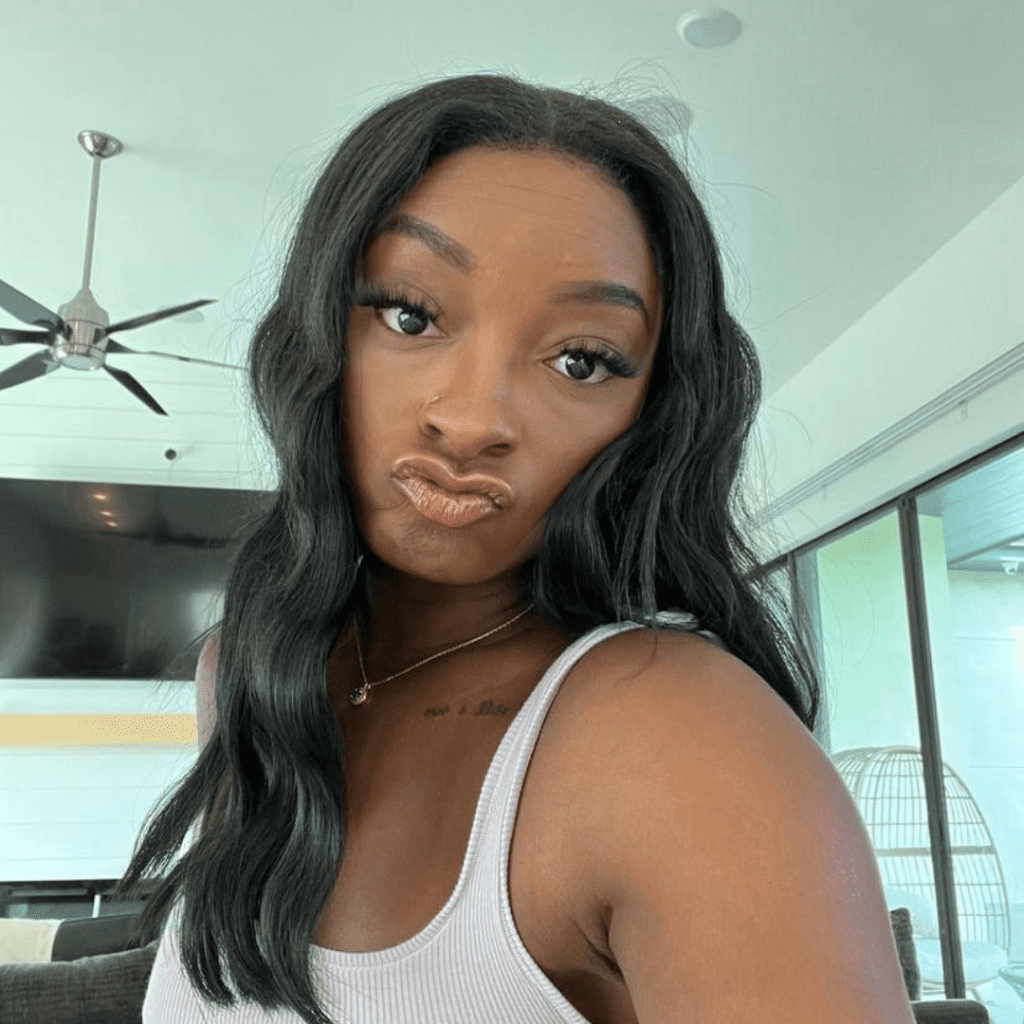 After winning seven Olympic medals (four of them being gold) and 25 other world championships, Simone Biles has broken records and become the most decorated female gymnast in World Championship history. She's also incredibly outspoken, denouncing violence against Asian Americans, and has also taken time off to take care of her mental health despite facing nasty criticism.
Sarah Nurse is the new biggest face in women's hockey
Over 80% of Canadians watch hockey, so it was pretty big news when team Canada captured the Olympic gold in Beijing for the women's hockey category. Sarah Nurse played a pivotal role in that accomplishment. Congratulations to her on becoming an Olympic gold medalist!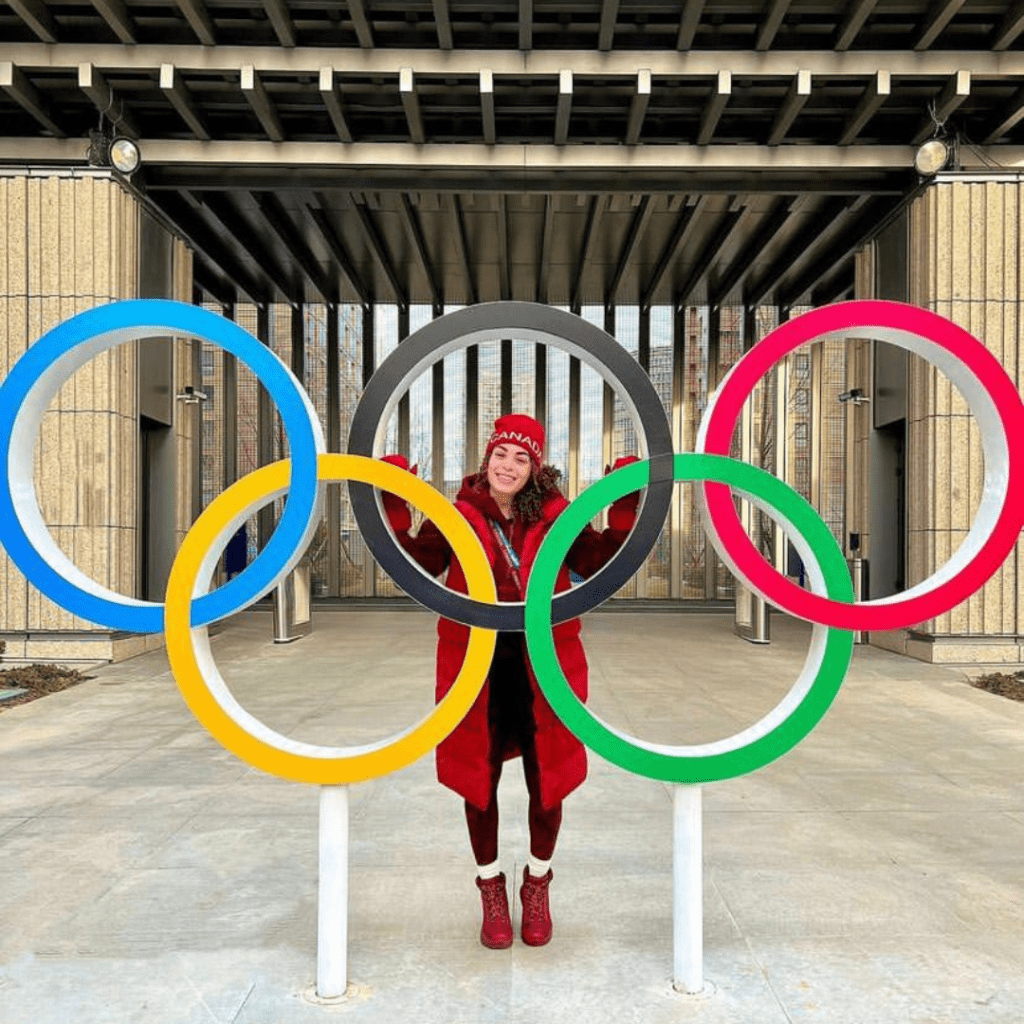 In Pyeongchang, Sarah won a silver medal in the hockey women's division, a very impressive feat for someone just debuting at the Olympics. She now holds the record for the most points in an Olympic tournament and you better believe there's a lot more to come.
It doesn't get tougher than Chaunte Lowe
Chaunte is an American high-jumper that has set records for both indoor and outdoor events! She has competed in four Olympics and won a bronze medal in 2008. Chaunte is a mother of three and is now a retired athlete.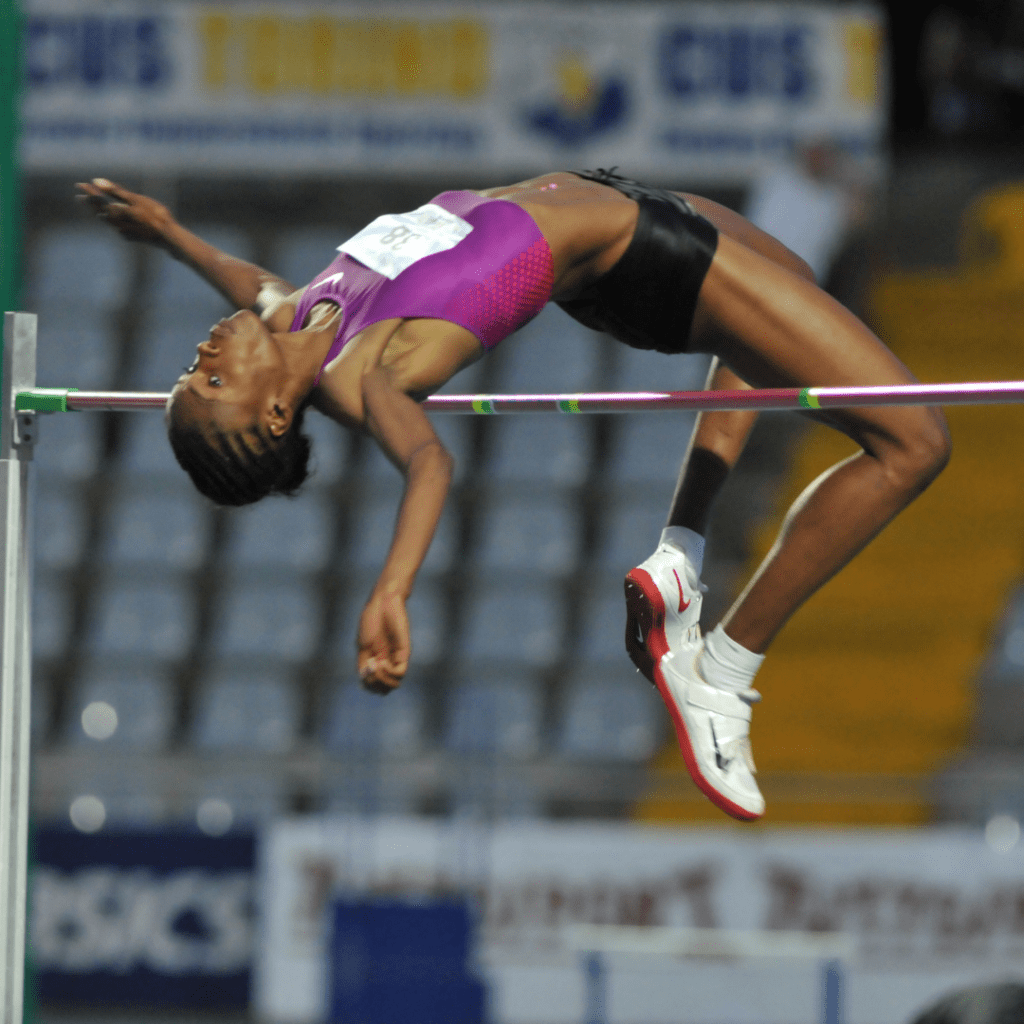 Her story is beyond inspiring. After being diagnosed with a very aggressive form of breast cancer back in 2019 and having to undergo mastectomy and chemotherapy, Chaunte has defied the odds and beat the disease and is now raising awareness for early detection.
Pat Summitt was a women's basketball champ
After 1098 victories during a 38-year career, Pat Summitt raised the bar for women's college basketball. She did more than just coach the Tennessee volunteer's women's basketball team; she was their mentor and for almost four decades, a force to be reckoned with.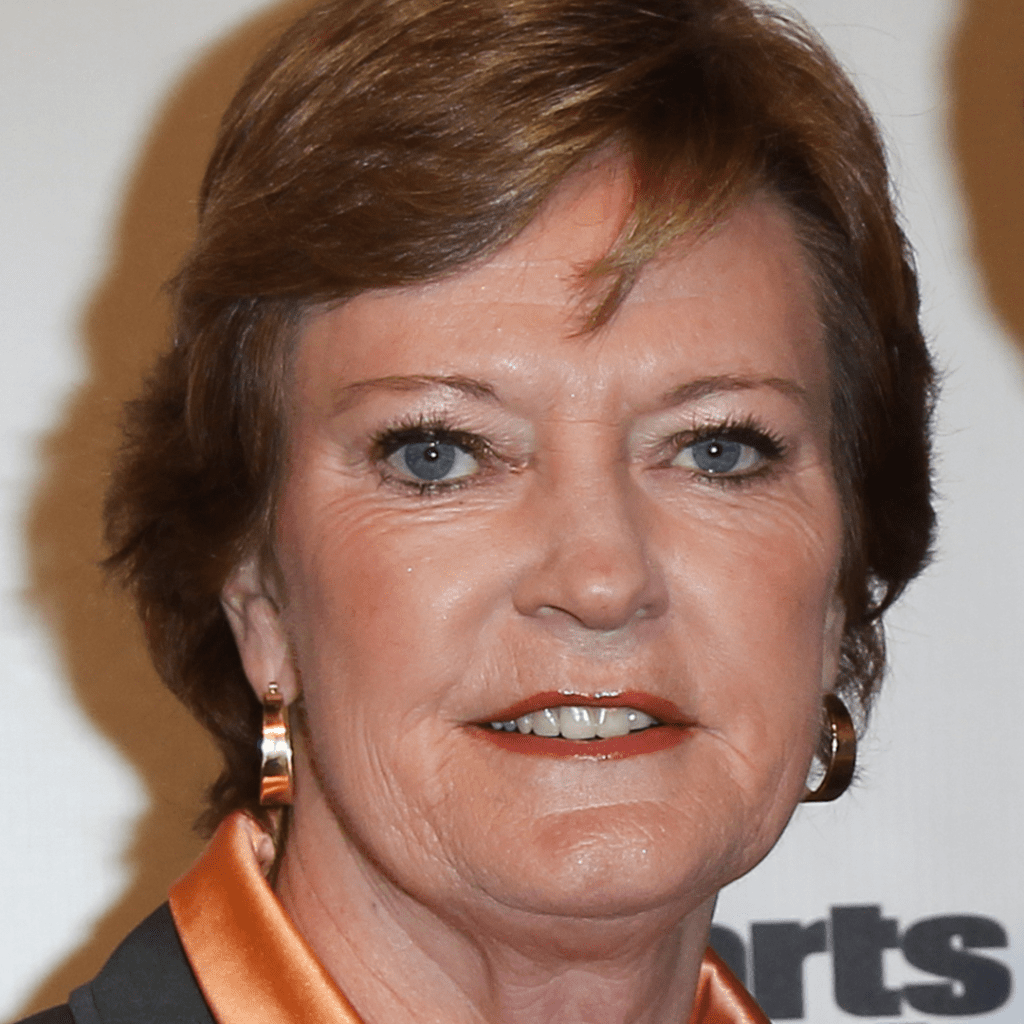 Pat, who never lost a single season, won eight national basketball championships and more games than any male or female Division 1 college coach, sadly passed away five years after being diagnosed with Alzheimer's. Her achievements will forever live on.
Overcoming adversities with Wilma Rudolph
It's nearly impossible to jump through as many hurdles as this sprinter has and still be standing, but she did it. Wilma Glodean Rudolph was the first-ever American woman to win an outstanding three gold medals in the track and field category in just one Olympics.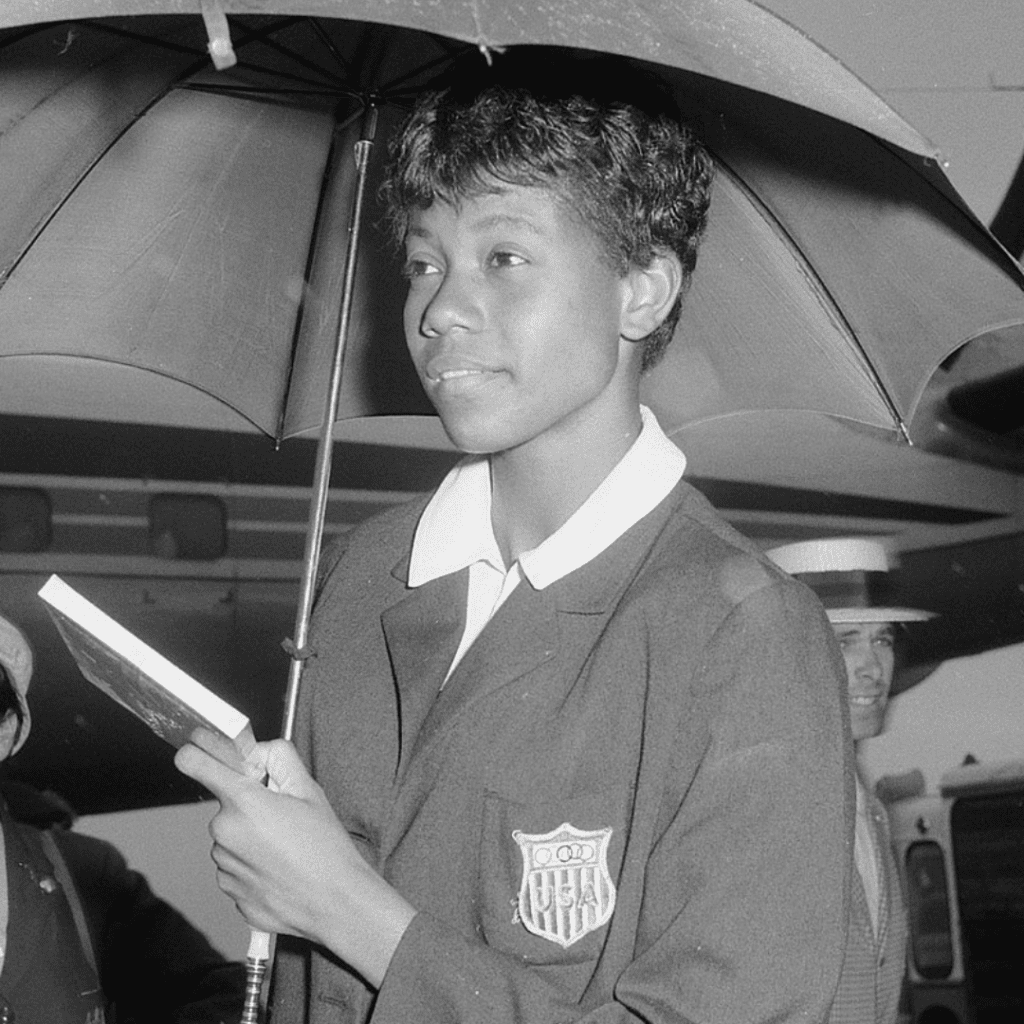 Wilma was born prematurely and had to fight poverty, a series of illnesses, and racism. Despite all this, Wilma took home an Olympic bronze medal at the age of 16 — four years after taking off her leg braces. She was inducted into several halls of fame, and her autobiography was published in 1977.
Megan Nick
Megan made her home state of Vermont proud when she became the first native to bring home a medal in the aerials category in the history of the Olympics! She made this connection with aerial skiing during her summer before senior year and has been flying high ever since then.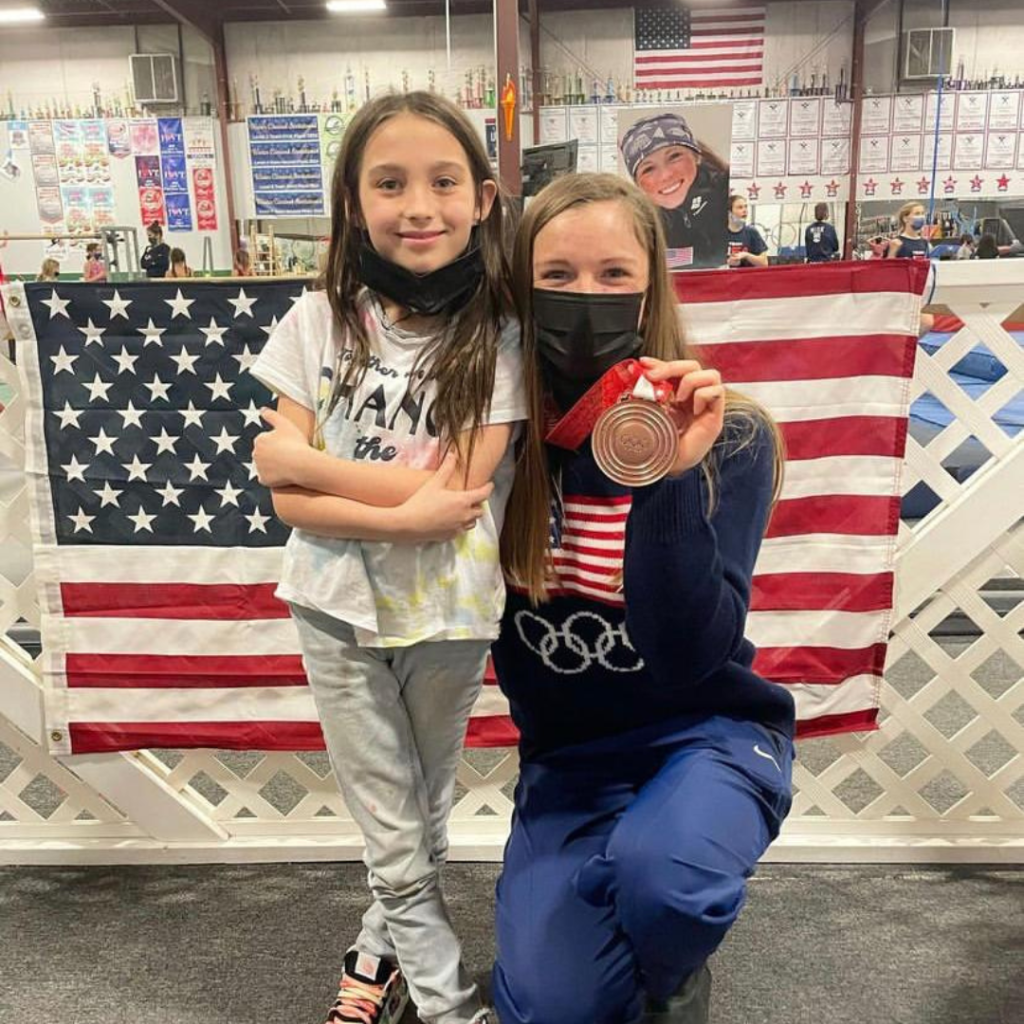 Meg seems pretty chill, too. We love the fact that she enjoys spending time outdoors and riding waves. Now an official Olympian, Megan Nick is also the first woman to medal individually in aerials in over two decades. The last to do so was Nikki Stone in the late '90s.
Kirstie Ennis is as inspirational as they come
Kirstie was serving duty in Afghanistan when a helicopter was shot down, injuring her. She suffered shoulder damage, and spinal trauma and underwent countless surgeries, one of which involved amputating a part of her left leg. Facing all these challenges takes a huge toll on people, Kirstie included.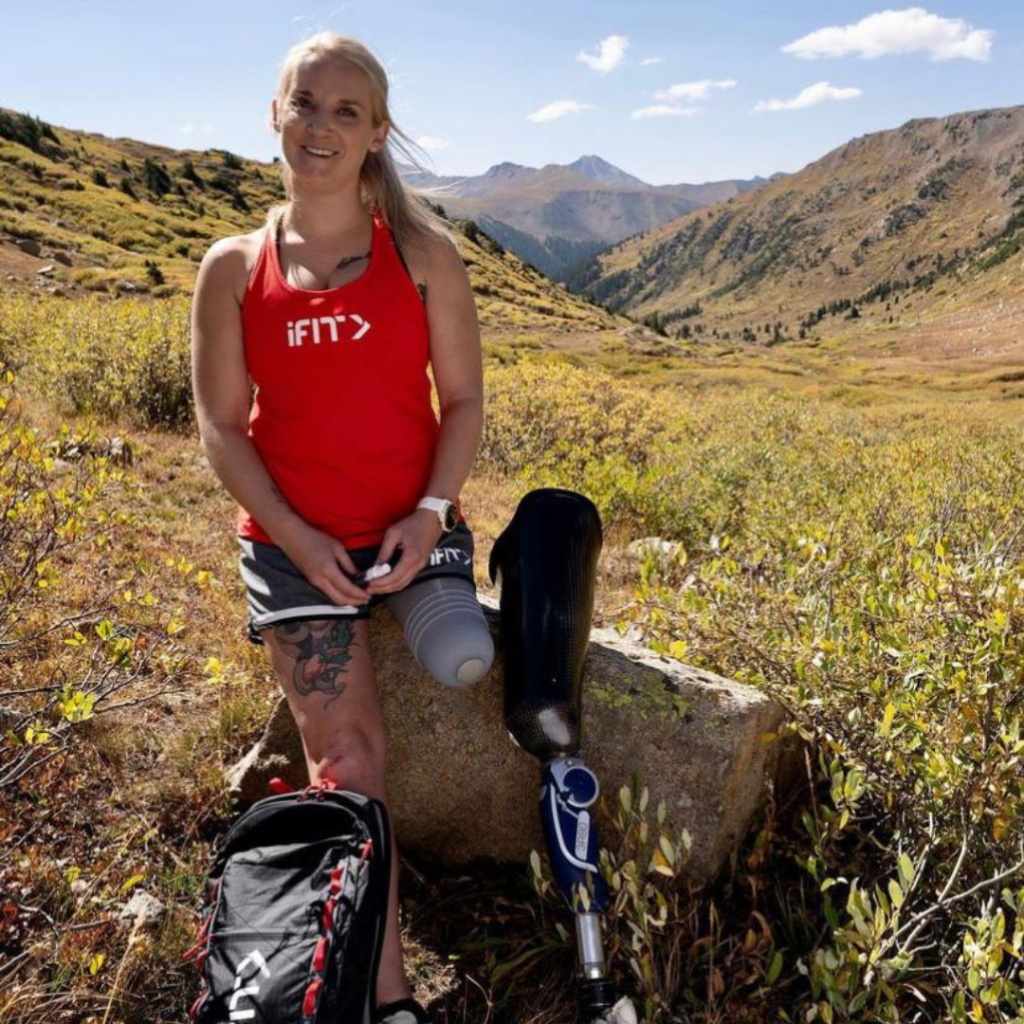 But she won the battle against her body and a dark gloom in her soul. Years on, Kirstie is an honorary ex-marine corps, an ESPYs winner, and now an activist. She dedicates her time to serving others. Thank you, Kirstie!
Alice Coachman broke down barriers
Being born in the '20s in America would have been a pretty decent experience if you were white and weren't poor but Alice had none of those privileges. But even then, Alice Coachman stunned the world when she became the very first woman of color to take home an Olympic gold medal!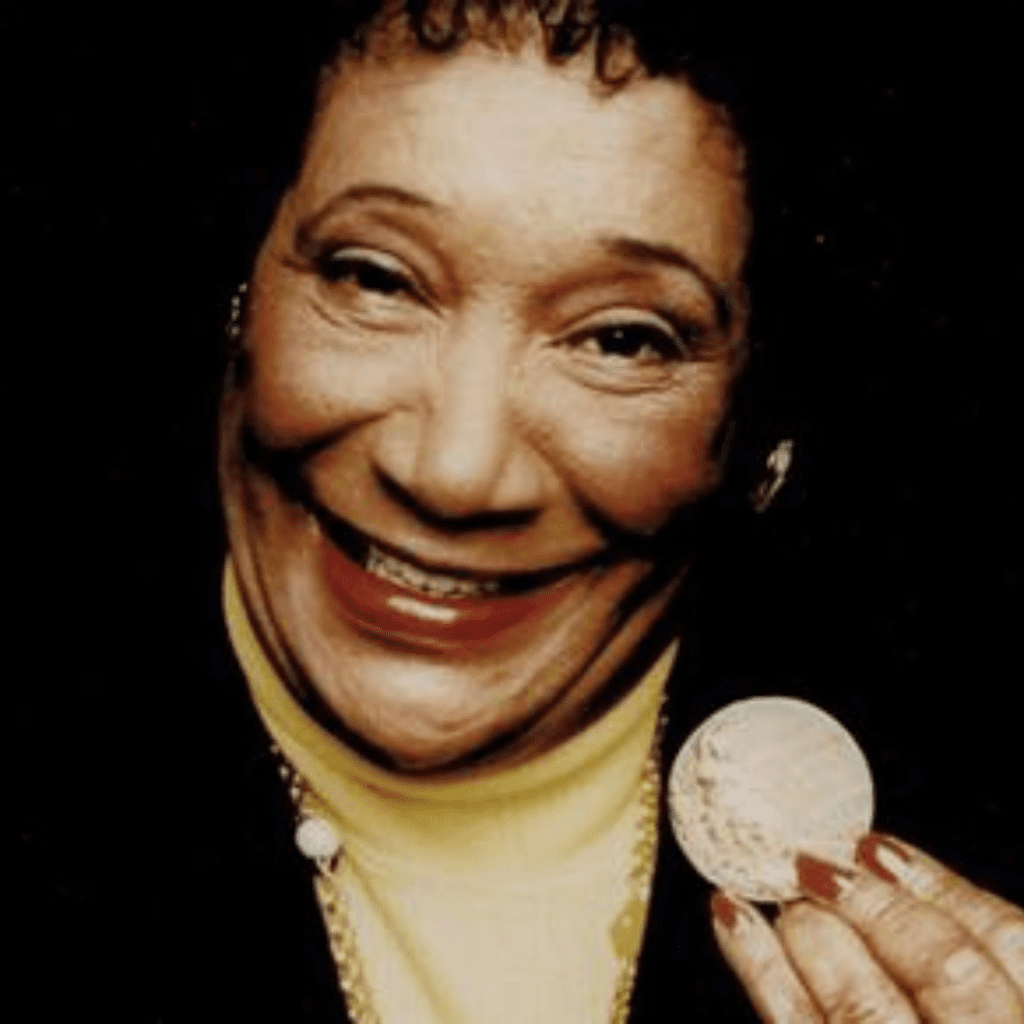 Alice never got her parents' support and didn't even have good practice gear at her disposal. All that didn't deter her, though, as she became the first minority to take home gold and the only American woman to do so in the 1948 games! How spectacular!
Mia Hamm
Mia Hamm is one of the greatest trailblazers in women's soccer. She became the first-ever female player to be recognized as an international star, is a two-time Olympic gold medalist, and was twice named the women's player of the year!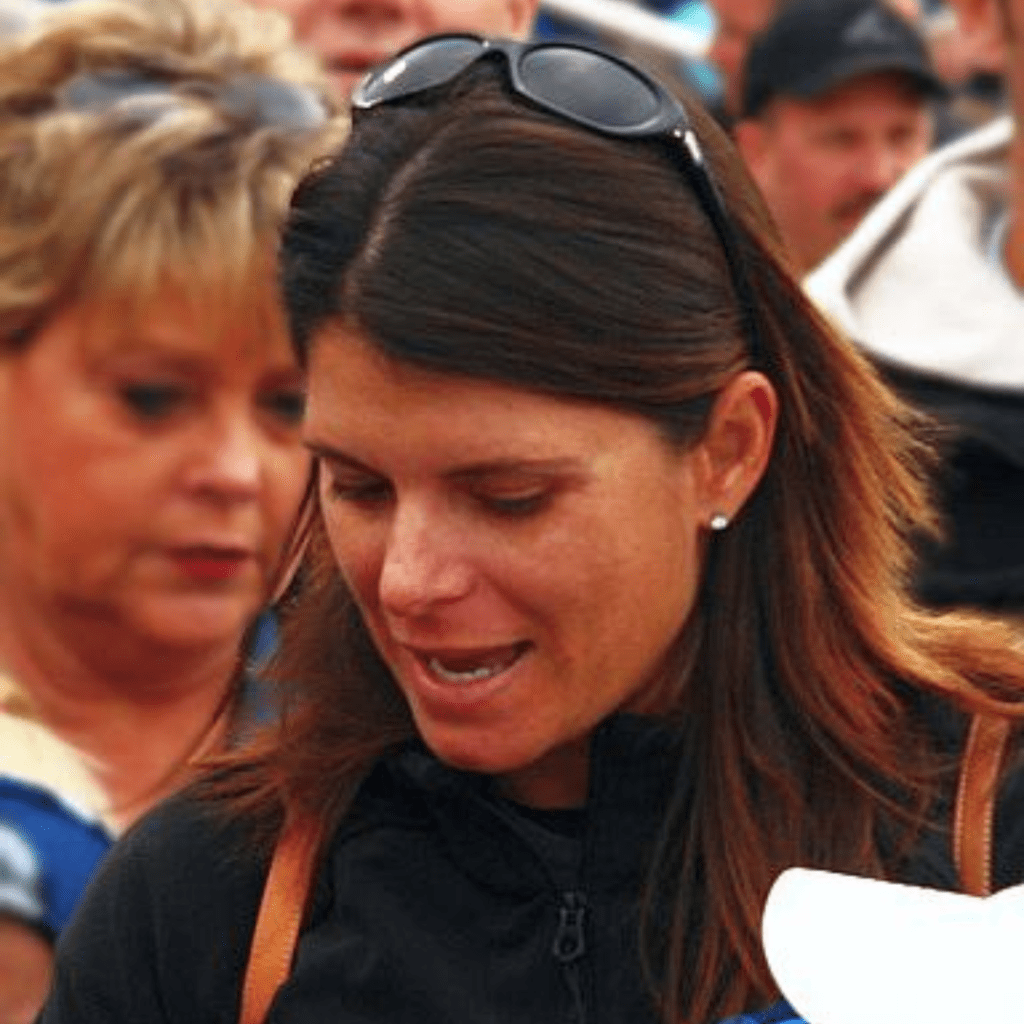 Mia played forward for the US's national team and played a pivotal role in their win in the World Cup championships in 1991, and again eight years later. At the time of her retirement in 2004, she had scored the most goals in international competitions, male or female!
The most successful athlete in Paralympic history is Trischa Zorn!
So many inspiring people have fought through adversity to become the best versions of themselves, and Trischa Zorn is no different. Being born with a congenital eye condition did not stop her from becoming the greatest Paralympic swimmer in history!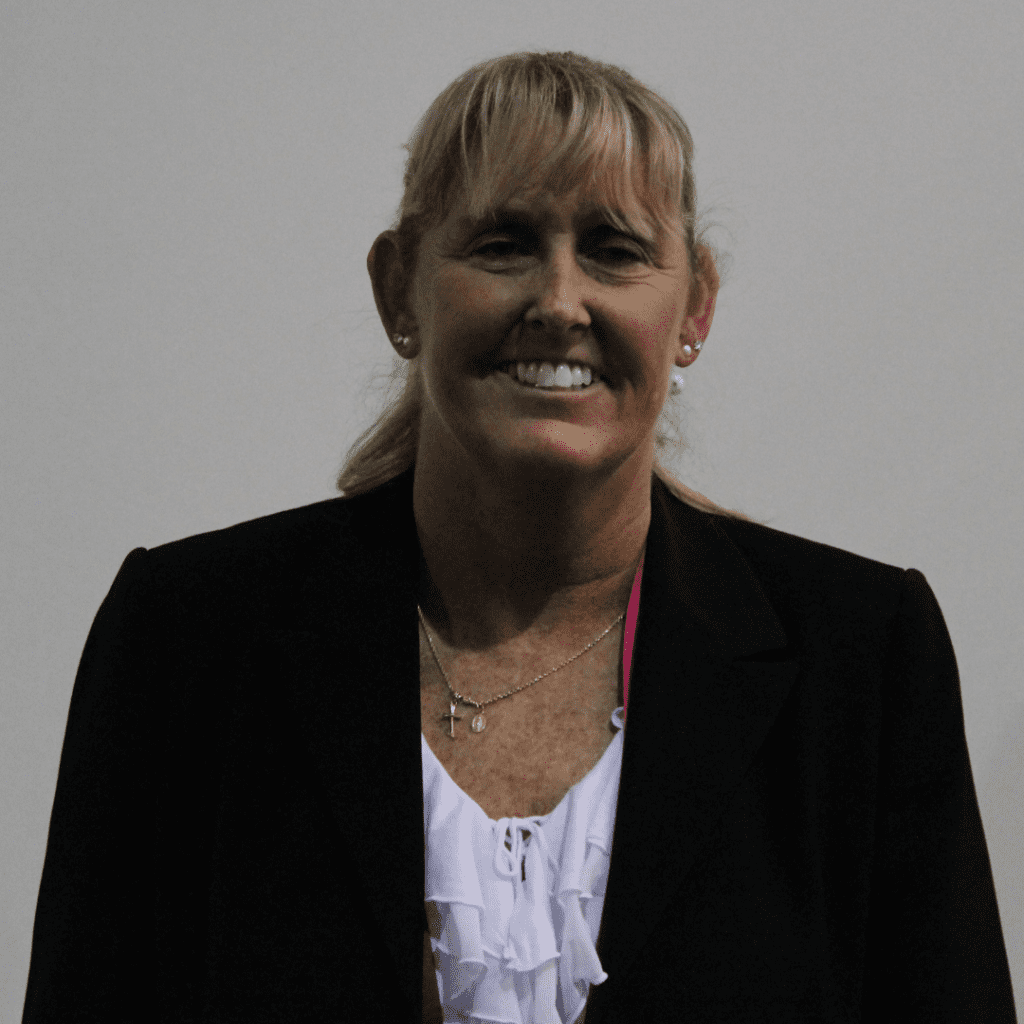 Trischa has won a record 55 medals, nearly 30 medals more than the runner-up for most paralympic medals. Out of those, 5 were bronze, and a mind-blowing 41 were gold! She has stroked her way to the Paralympics Hall of Fame and is now focused on mentoring and coaching other swimmers.
Age is nothing but a number for Dara Torres
Dara is an amazing all-rounder! A best-selling author, entrepreneur, a former competitive swimmer, the most decorated female Olympian, and a mother. She broke her first world record at the humble age of 15 and would go on to break many more.
She's also a fitness advocate and has won medals in bronze, silver, and gold — four each! Dara is one of the few Olympic athletes to have ever won at least a medal in every Olympic game they competed in and, at age 33, the oldest swimmer to earn a spot in the US Olympic team, winning five medals that year.
Nadia Comăneci flexes her way to victory
At just 14, this young Romanian gymnast became the first-ever Olympian to score a perfect 10 in an event. Her legacy started at nine years old when she home the national junior championship. She continued her reign of dominance in the junior championships for five years until she started competing with the big dogs, outshining in those too!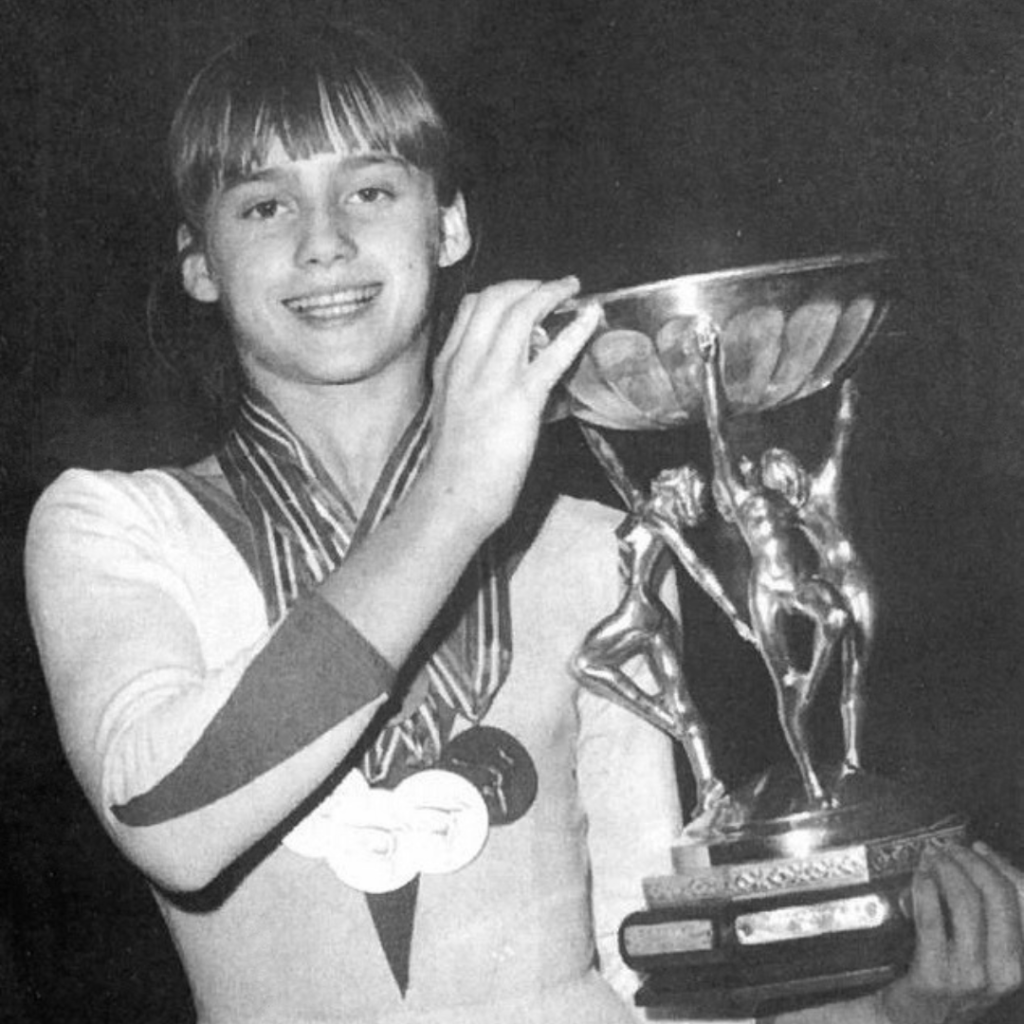 Nadia began her winning streak with several pre-Olympic titles. In 1976, she received seven perfect scores, winning gold medals. As a member of her team, she won silver and bronze for floor exercises. After a successful career, she retired in 1984.
The ball won't know what hit it
We believe when Billie Jean met Martina, she said, "finally, a worthy opponent." Martina has won the women's singles title in Wimbledon an outstanding nine times, and is described by many as the G.O.A.T. of singles, doubles, and mixed doubles.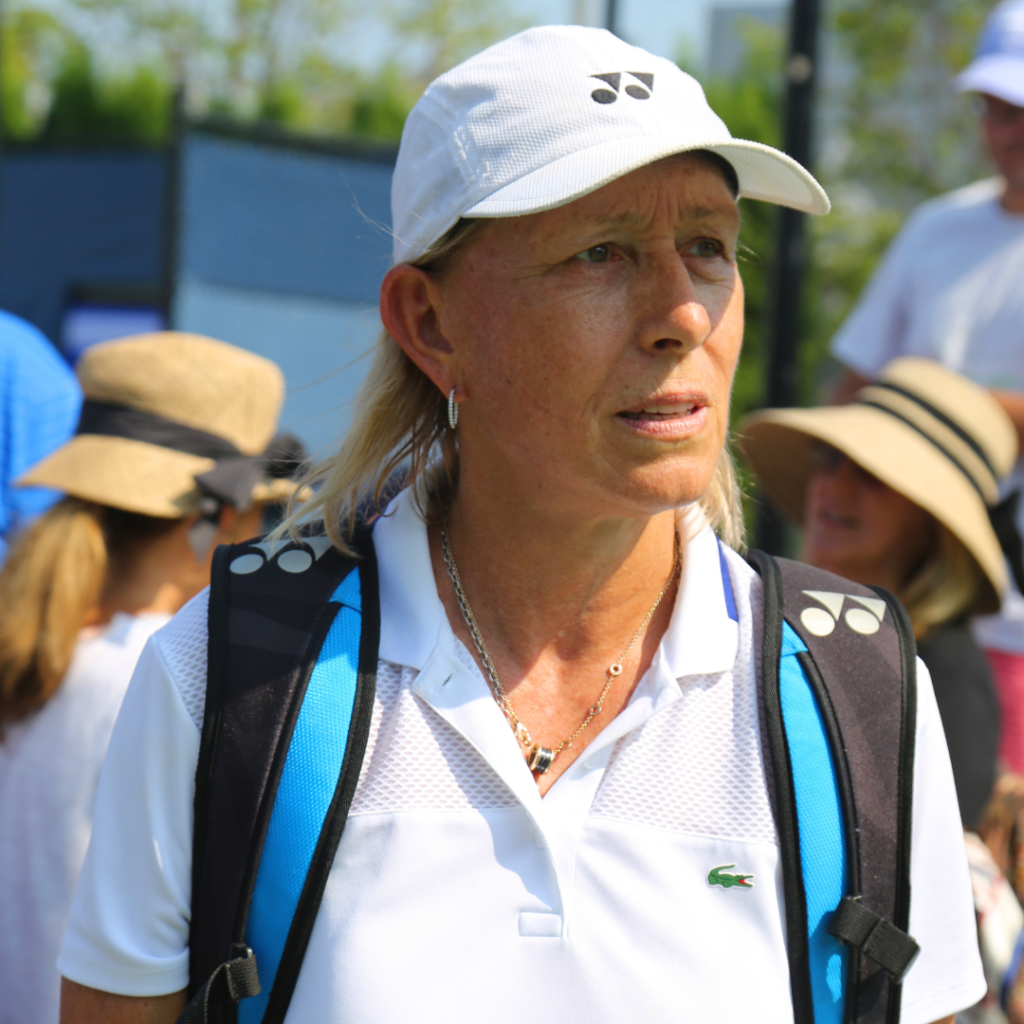 She has 59 grand slam titles to her name, 31 of which are grand slam women's doubles — a record! As one of the first openly gay athletes, she's a staunch supporter of LGBTQ+ rights, and when she isn't crushing her opponents on the court, she's spending time with her wife and two kids.
Junko Tabei climbed to unbelievable heights
Born in 1939, Junko Tabei was a Japanese woman renowned for her accomplishments in mountain climbing. Although Junko preferred to be addressed as the 36th person who did it, her name will be known in history as the first-ever woman to ascend Mount Everest.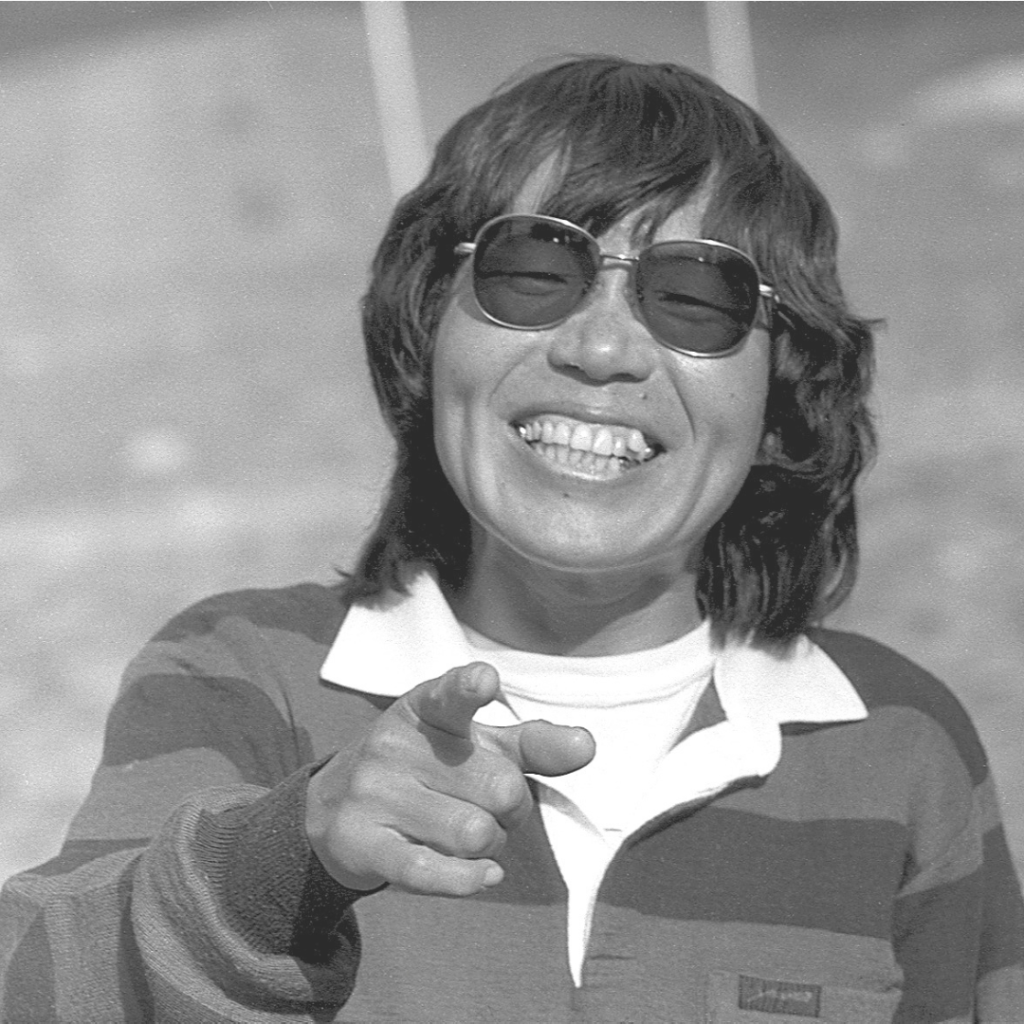 In 1992, she made history again as the first woman to climb the seven summits. This mountaineer defied sexism, refusing to fit into the stereotypical notions of what women should and shouldn't do at the time. Junko, who passed away in 2016, was also an educator, environmentalist, and writer, publishing seven books.
Mildred "Babe" Didrikson
Mildred was a former US athlete that personified excellence in several sports. She was a track and field competitor, a basketballer, and even played golf. To be noticed in one sport is no easy feat, and Mildred got lots of recognition in three male-dominated categories!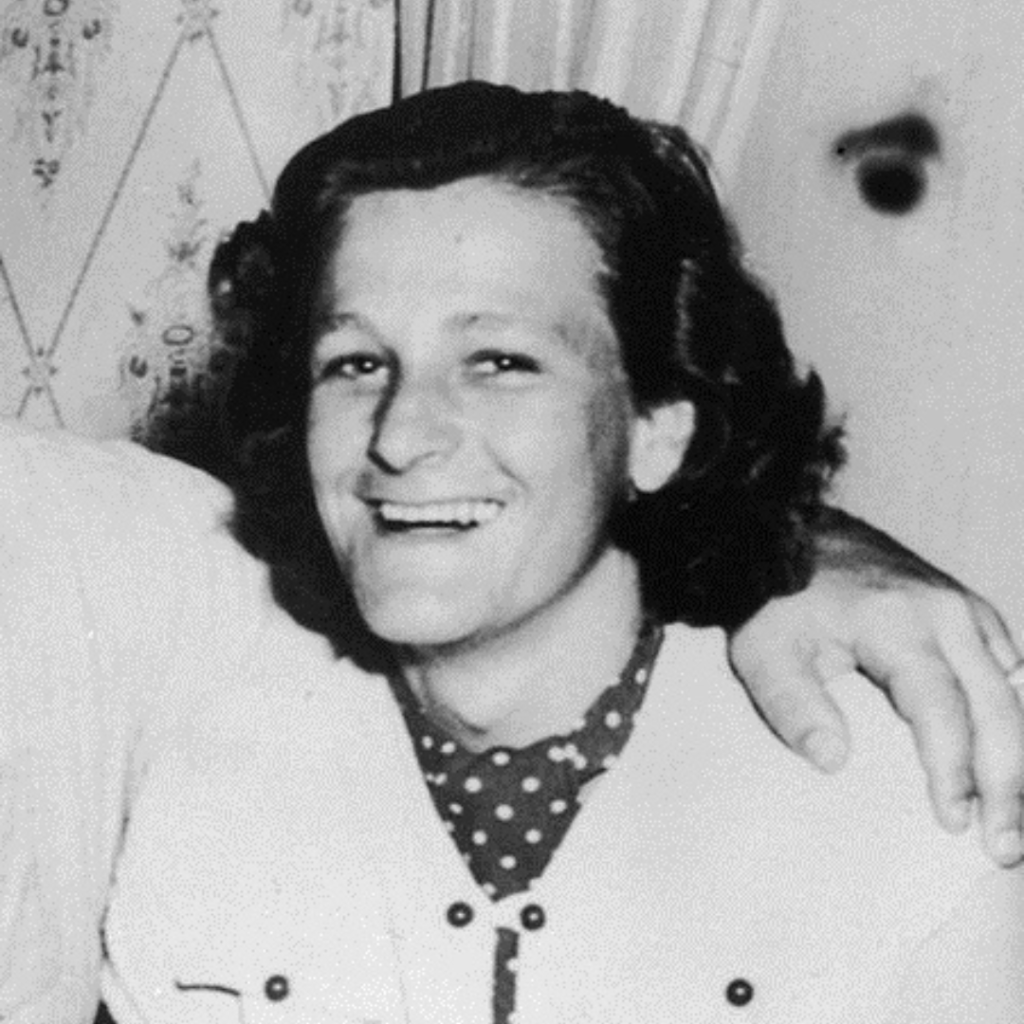 She won almost ten national track and field events at the same time she was a member of the women's all-American basketball team. Mildred won gold in both javelin throw and hurdles categories during the 1932 Olympics. Fourteen years later, she began her winning streak in the world of women's golf.
Erin Jackson speeds to glory
The story of coming from humble beginnings and then rising to international stardom is a tale as old as time, and Erin's is one of those. She holds a BS in Materials Science and Engineering, as well as the gold medal for the women's 500m in speed skating, taking this home during the Beijing Winter Olympics.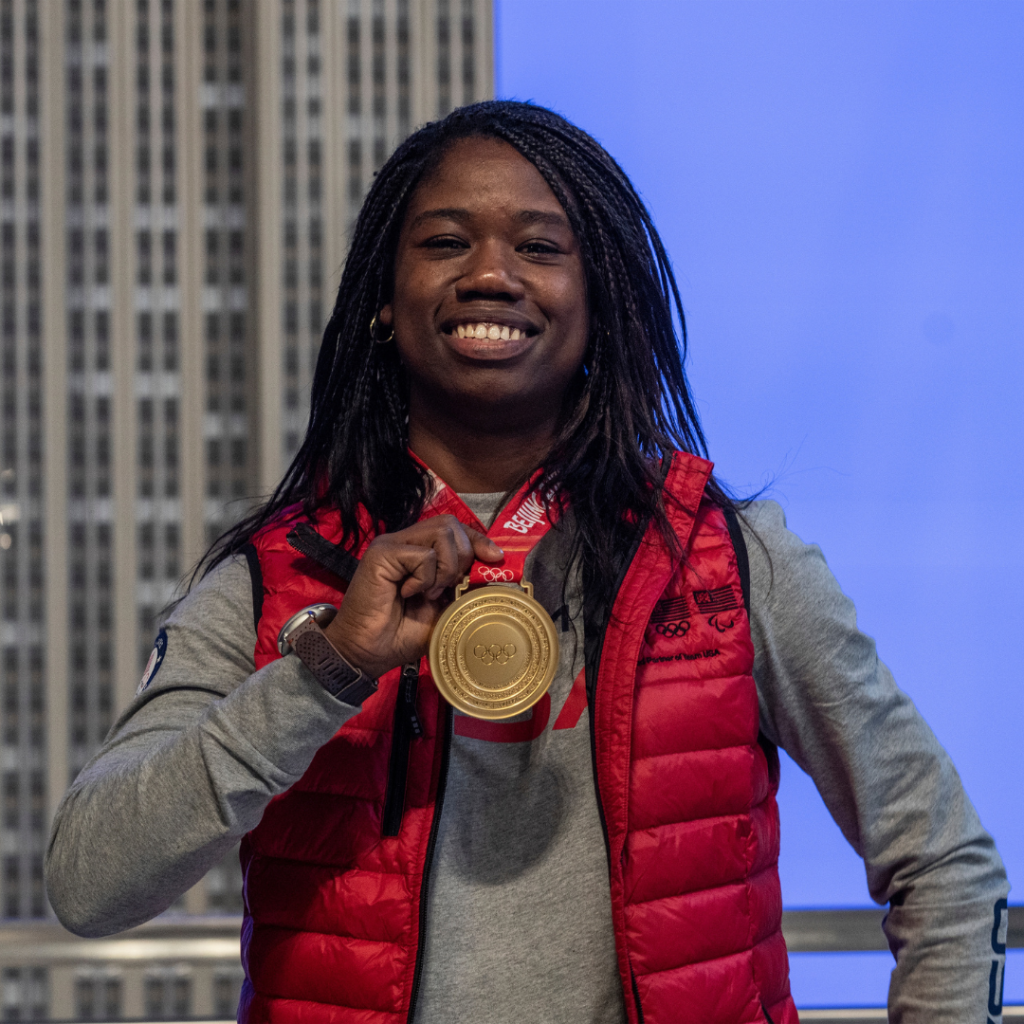 Erin is the first-ever Black American to bring home the gold in the Olympics category, and one of the six Americans who won the shiny medal in an individual contest. We cannot begin to fathom how she could even reach this feat, hailing from a warm city, miles away from the nearest skating rink, but she did it.
Laying the foundation for future female snowboarders with Lindsey Jacobellis
The list of pioneers doesn't end, and we'd be incredibly unfair if we didn't include one of the biggest of the modern era — Lindsey Jacobellis. She's a five-time Olympian, bagging gold twice and silver once in the span of her successful career.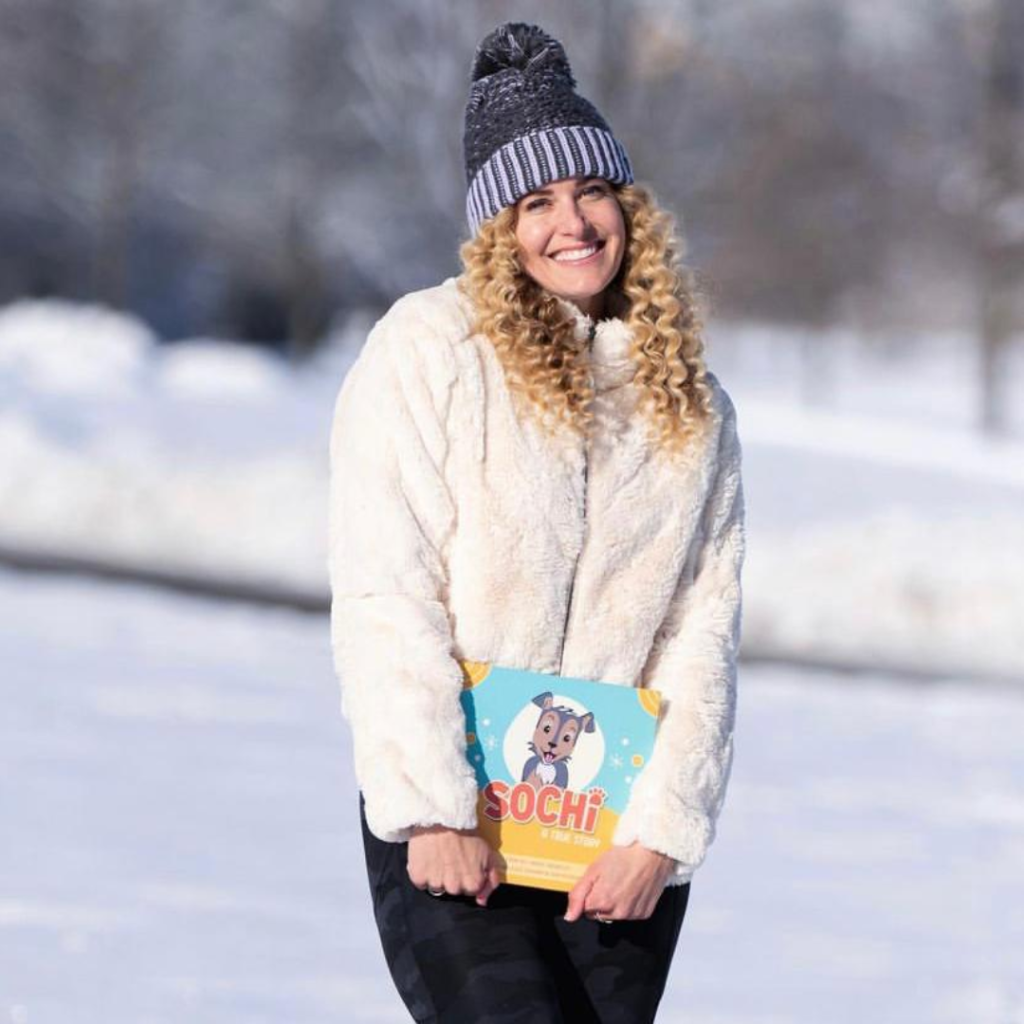 Lindsey is the most decorated athlete in the history of snowboardcross, earning six world championships in the sport and an extensive list of other accolades. She is also a mentor and inspirational leader who likes to spend her less chilly days surfing.
Althea Gibson paved the way
Taking a look at the lineup of sports stars today, we'd see a lot of diversity, sometimes forgetting those who made it all possible. Althea is one of those. She was the first-ever Black American to win a grand slam title, the Roland Garros, in 1956.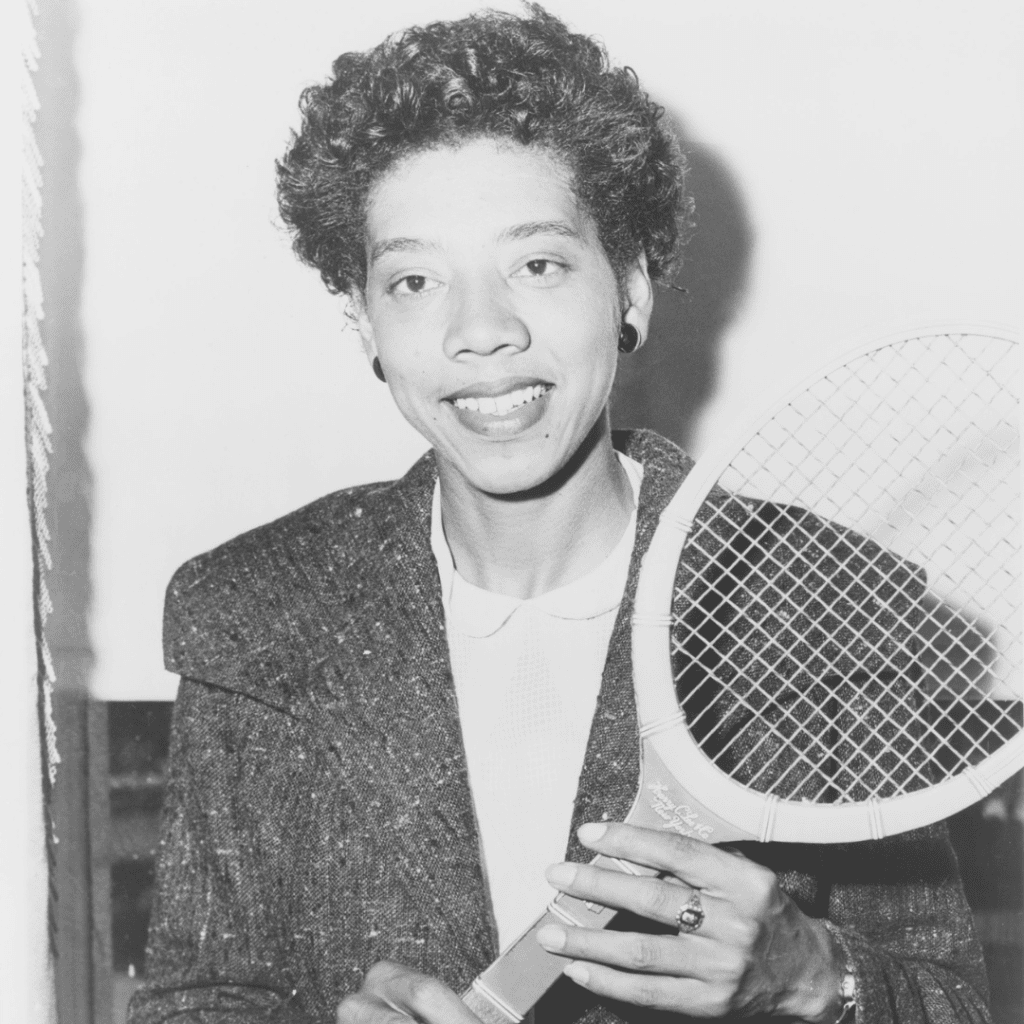 She would go on to win the women's singles and doubles in the 1957's Wimbledon, and by 1958, the U.S Open. Althea was born during a time most opportunities in tennis were closed off to Black Americans, but with grit, persistence, and skill, she later became a beacon of hope for the future generations of minority players.
The Original Baller: Lisa Leslie
Born in Gardena, California, Lisa is arguably one of the greatest basketball players of all time. She has won gold at the Olympics four times and is known for being the first woman to dunk in the Women's National Basketball Association.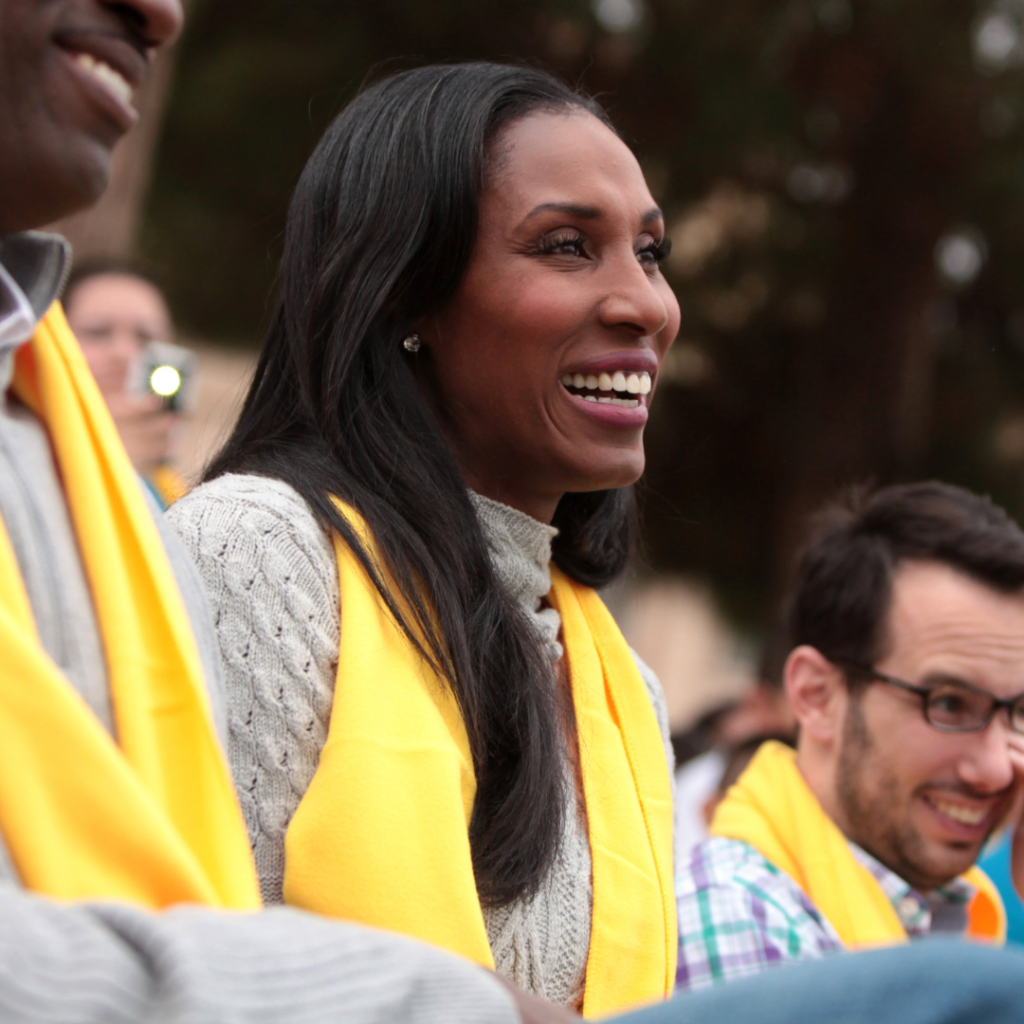 While studying at the University of California, Lisa helped her team score a record 89-31 and the University's 1991 first-year student of the year, then player of the year three years later. She retired in 2009 with an extensive list of achievements to her name.
The Golfing legend, Annika Sörenstam
Annika is a Swedish golfer and considered one of the best in the game. She began the sport at age 12 and, in 1991, as a student of the University of Arizona, won the National Collegiate Athletic Association, earning her the All-American honors that year and the one after.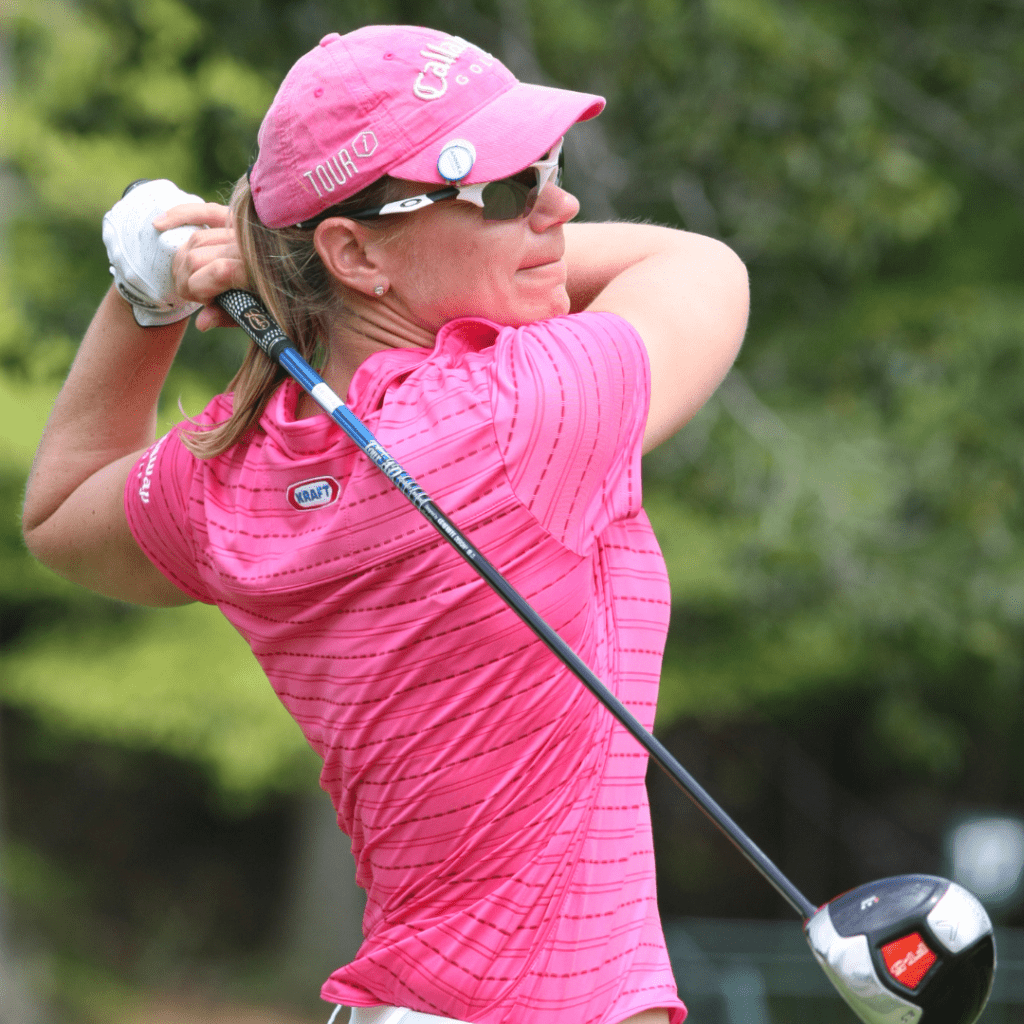 She won the ESPYs award for the best female golfer in 1999 and was crowned the best female athlete in 2006. Annika is a 72-time LGPA winner, shot an impressive 59, and has even partaken in a men's golfing tournament.
Allyson Felix
Allyson is known for being the most decorated athlete in America's track and field history so it's no surprise she landed herself a spot on our list. Just looking through her achievements gives us goosebumps. What an amazing role model!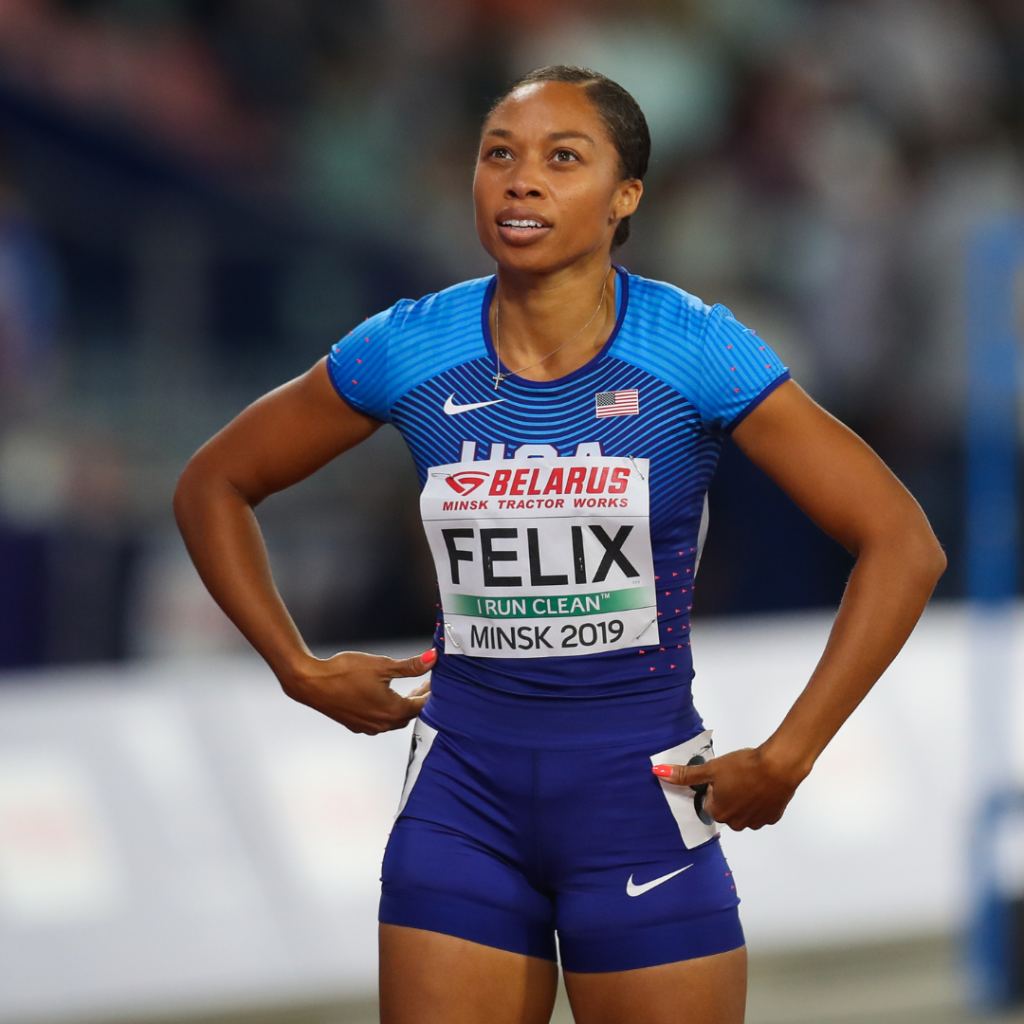 Allyson has taken part in five Olympic games and has won 7 gold, 3 silver, and 1 bronze medals during those games. In total, she has won nearly 20 world medals, 14 of which were gold! Felix is now spending her time advocating for better childcare support for mothers.
How about a physician and a coach?
Dot Richardson is a prime example of going for your dreams and excelling in them. Not only is Dot an Olympic gold medalist in softball, but she's also a surgeon — an orthopedic surgeon! She was nominated for the Olympic sportswoman of the year and Sullivan awards four times each.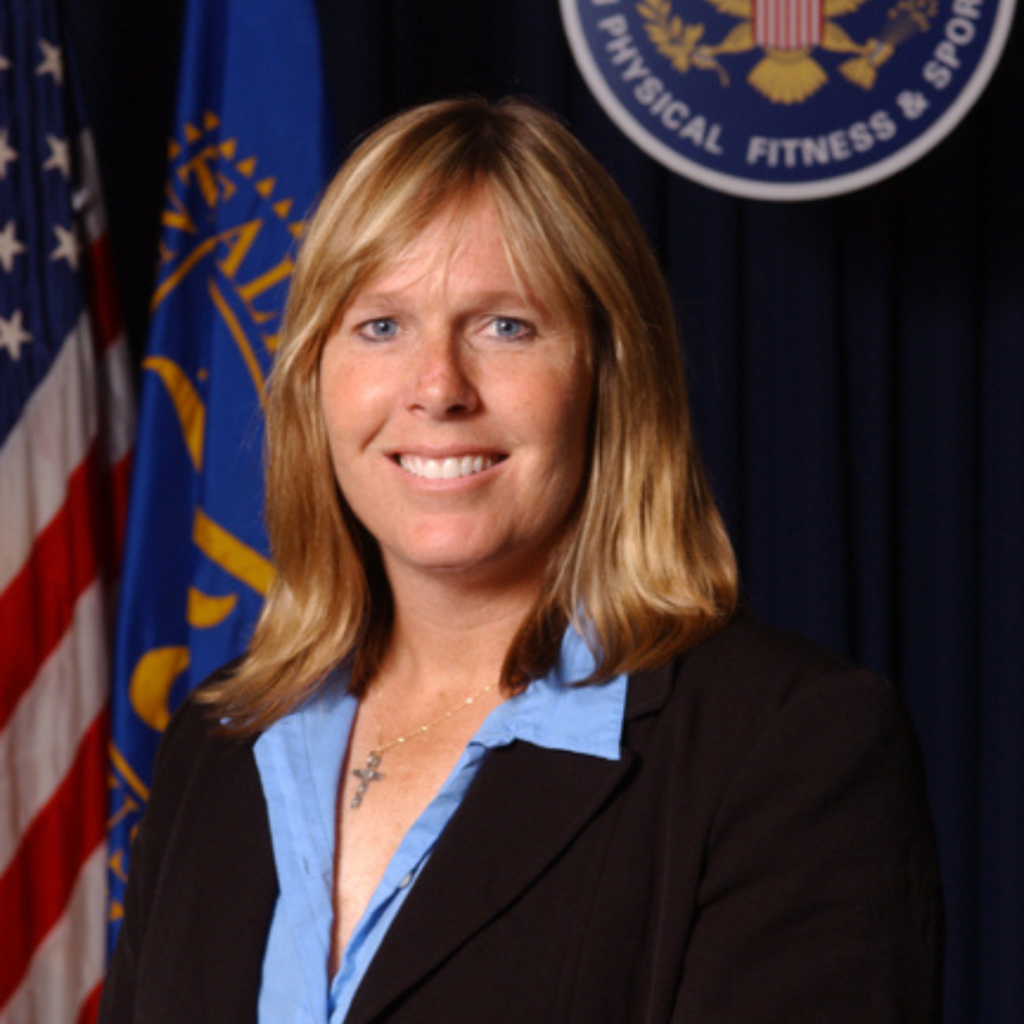 She was the youngest player to join the Orlando Rebels, doing that at just 13. Dot has earned herself 7 gold medals while representing her country internationally, is an author of two books, and has been a television commentator. Is there anything she can't do?
Steffi Graf is a testament to the tenacity of women's tennis
If you've ever heard of the sport tennis, chances are you've heard her name as well. Steffi is one of the greats in the world of tennis, and it's no surprise, with an outstanding 22 grand slam titles to her name. She was the dominant force in women's tennis in the '80s and '90s.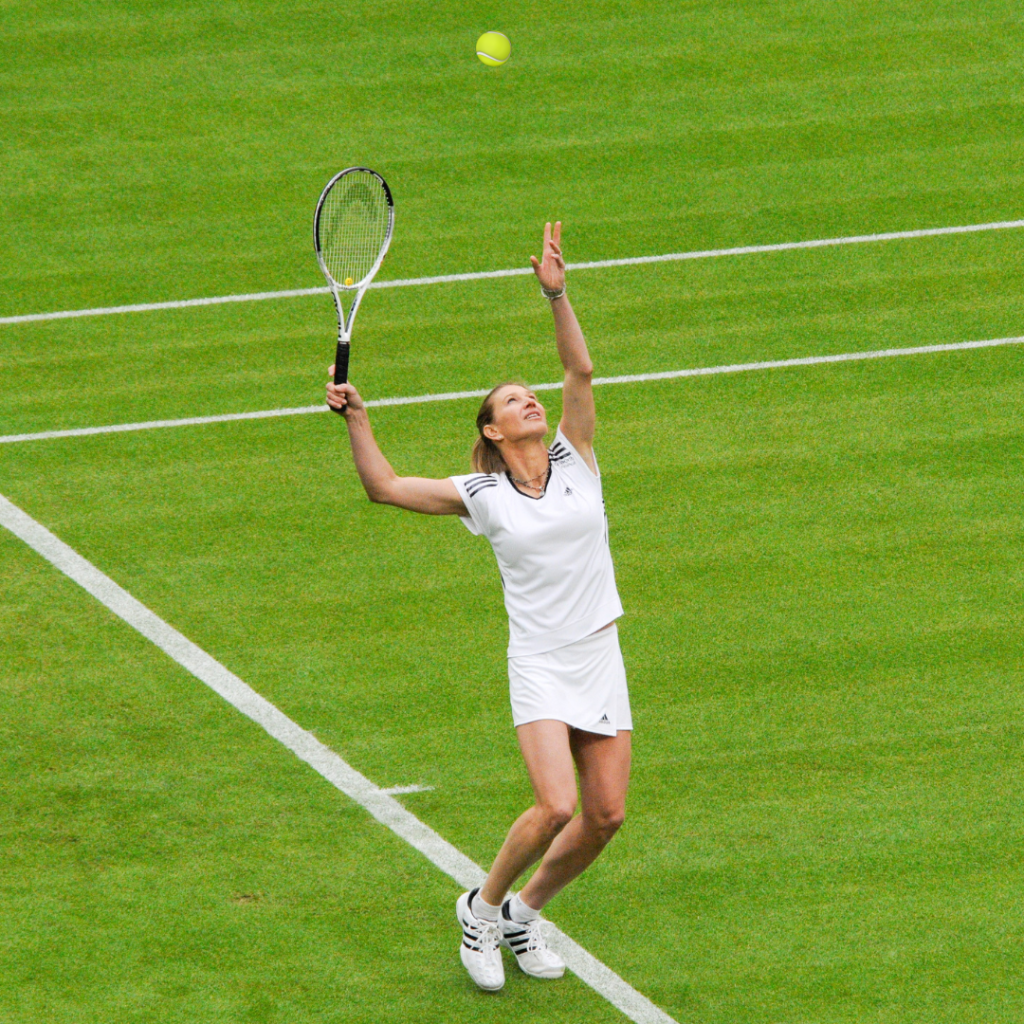 The German tennis star won her first title in 1987, after beating Martina for a grand slam. A year later, she became the third woman to have ever won all four of them in a single calendar year. Steffi was inducted into the tennis hall of fame in 2004 after retiring in 1999.
Mikaela makes riding slopes look easy
There are so many reasons to love Mikaela Shiffrin, and her dominance in the world of alpine skiing is one of them. She's won the Olympic gold medal for alpine skiing twice, the first which made her the youngest slalom champion in Olympic alpine skiing history!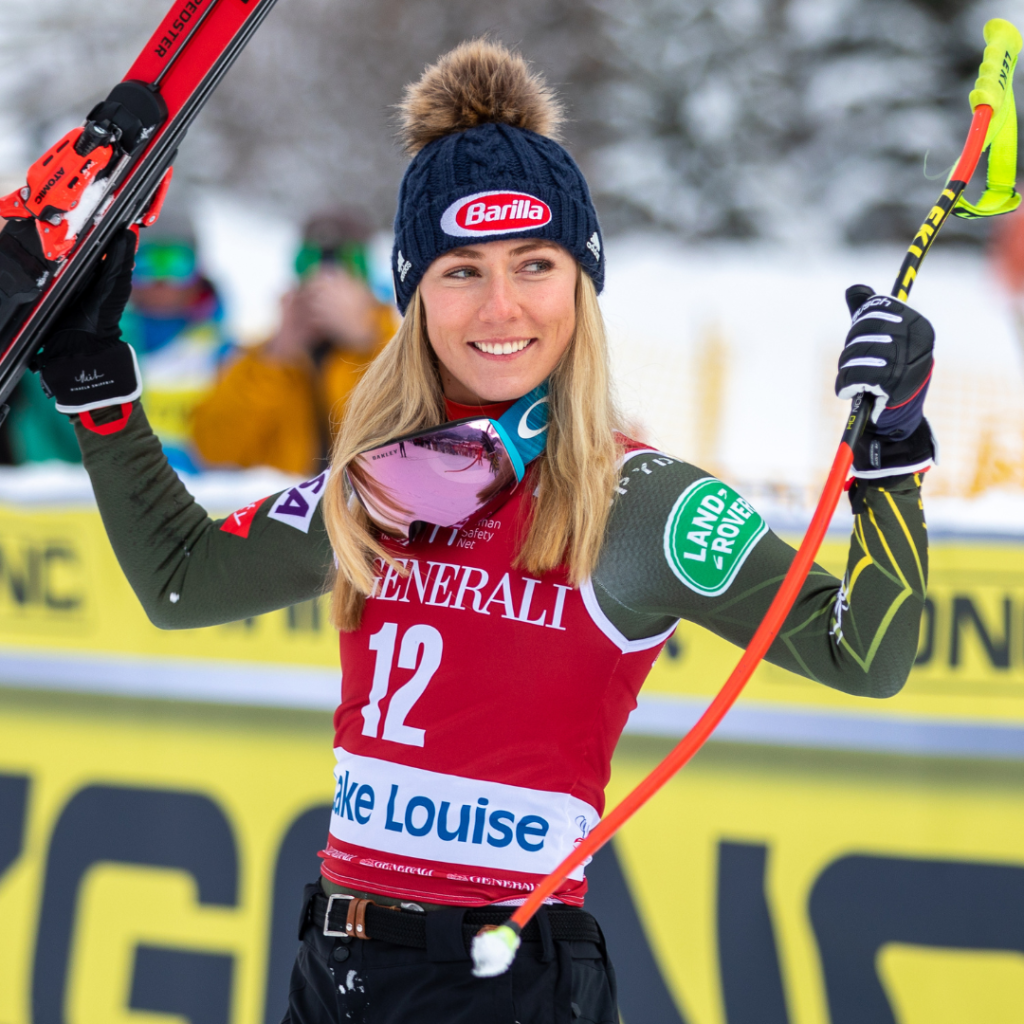 Mikaela has won 74 world cup races and stands in second place for the most races won by any alpine skier, earning her the distinction as the most decorated American in the category. Her records don't end there, she's also the youngest skier to win five scores of world cup races, male or female.
Diana Winslow Sneed is a headline-making swimmer
Originally named Diana Nyad, she was adopted by her step-father and took his surname. Growing up in Florida, Diana was no stranger to the waves. She started swimming competitively at 10 and 15 years later, successfully completing the Bay of Naples in Italy, setting a new women's record.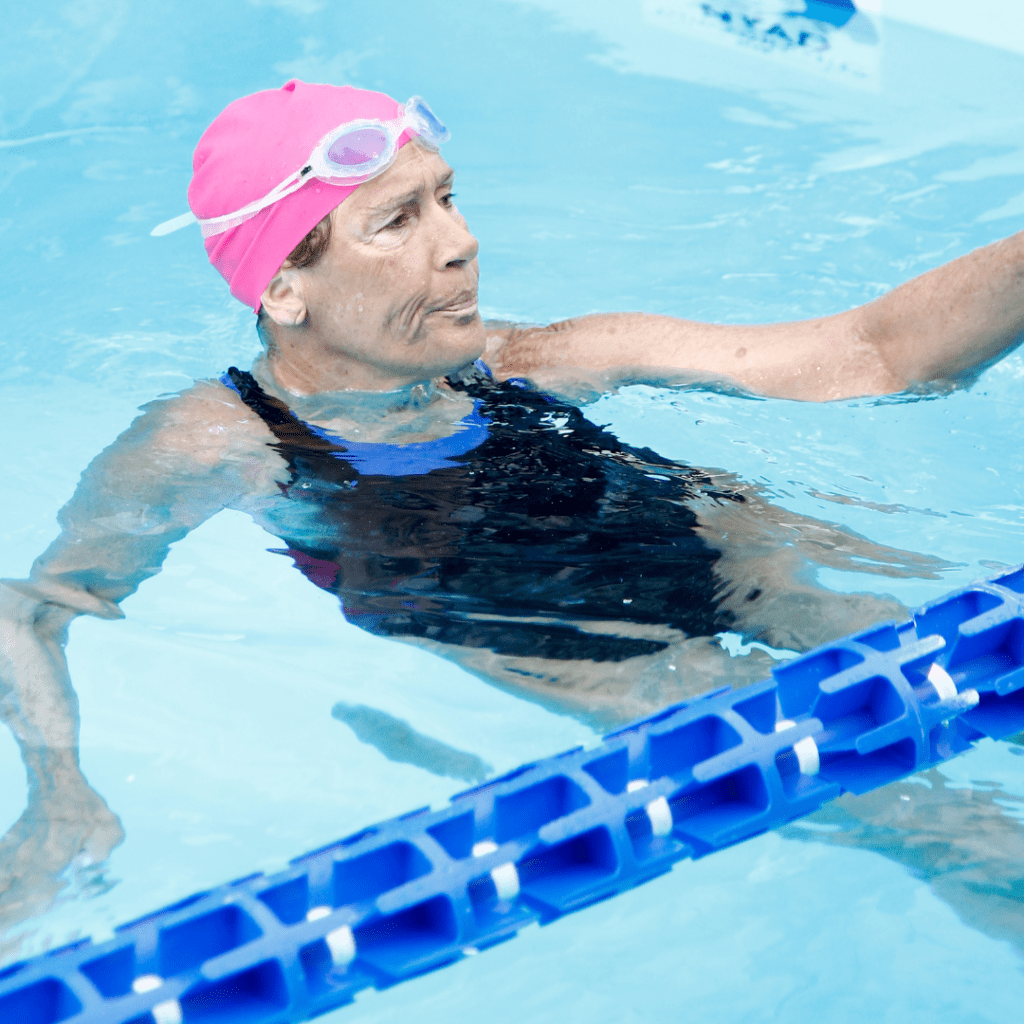 Back in 2013, Diana became the first person to ever swim an amazing 110 miles from America to Cuba, crossing countries and doing it within more than two days. She didn't employ the use of a shark cage to accomplish this feat, and that's what shatters our minds.
Anita DeFrantz
The former captain of the US women's rowing team led them to bronze victory in the second Olympic games hosted in the '70s. Anita was also named one of the most powerful people in sports for nine years by a sports media company.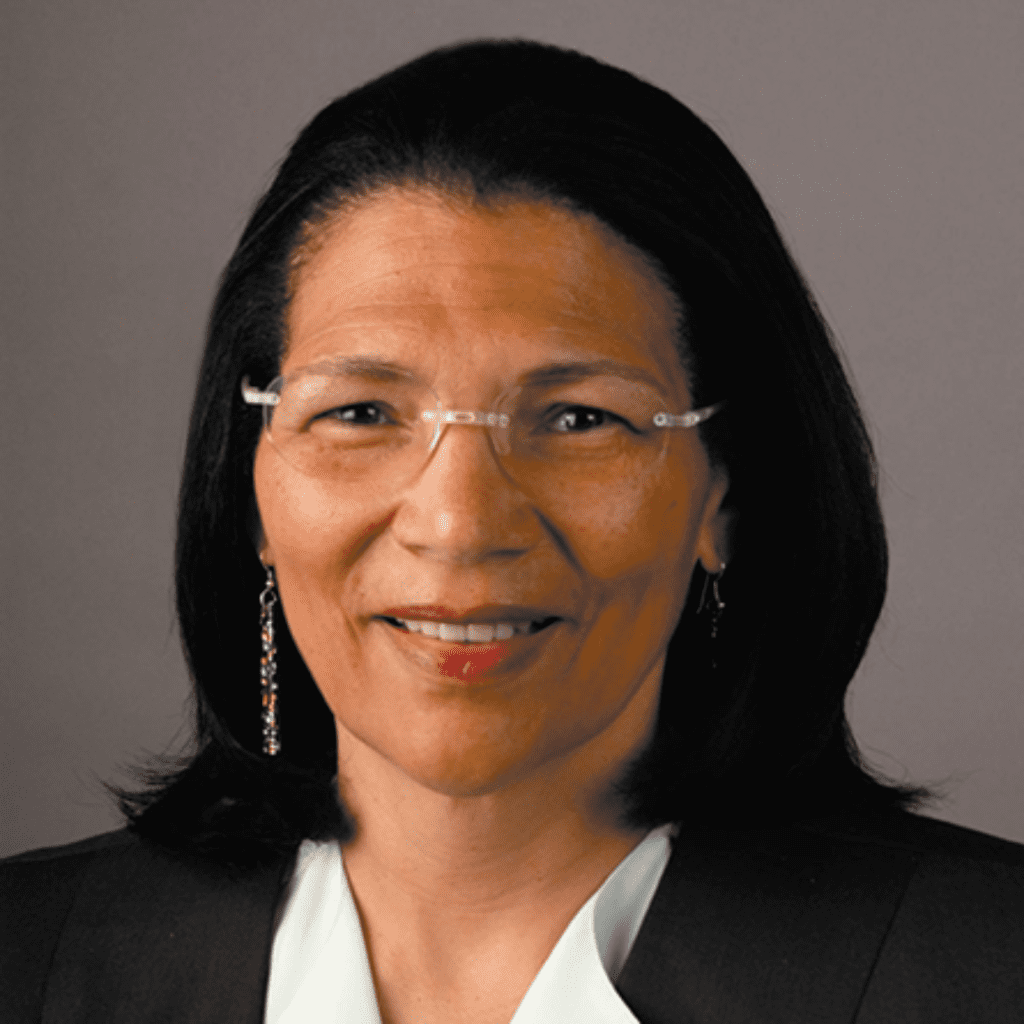 She was awarded IOC membership in the late '80s, serving as the VP for the 1984 LAOOC two years prior. Anita broke down barriers by becoming the first person of color and woman to have ever been awarded the prestigious position.
Lynn Hill climbs to the top
Lynn was the first person to ever do a free ascent on The Nose on El Capitan in California's Yosemite Valley. This feat is so outstanding that only two people have ever done it, Tommy Caldwell conducting such 22 years after.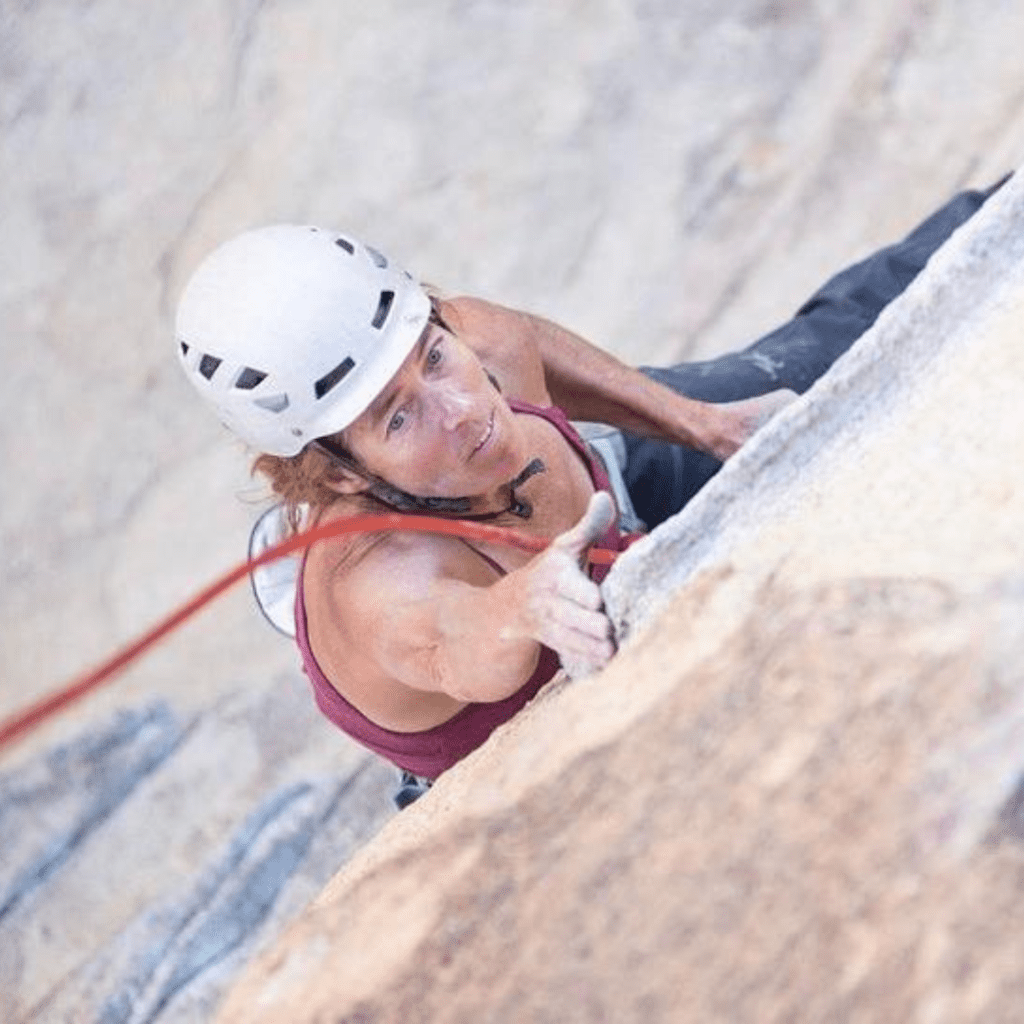 That wasn't her first "first-ever." Lynn was the first woman to climb "Scarface," "Sprayathon," and led a group of women to do a free ascent up a steep two thousand feet wall in Madagascar. She's amongst the world's best climbers.
Bonnie Blair is a speed skater with flair
Starting her career at the age of 16, Blair currently holds the title as the American woman with the most gold medal wins in the winter games. That's five metals, by the way. Within five years in the '80s, this legend had won the U.S indoor speedskating title three times.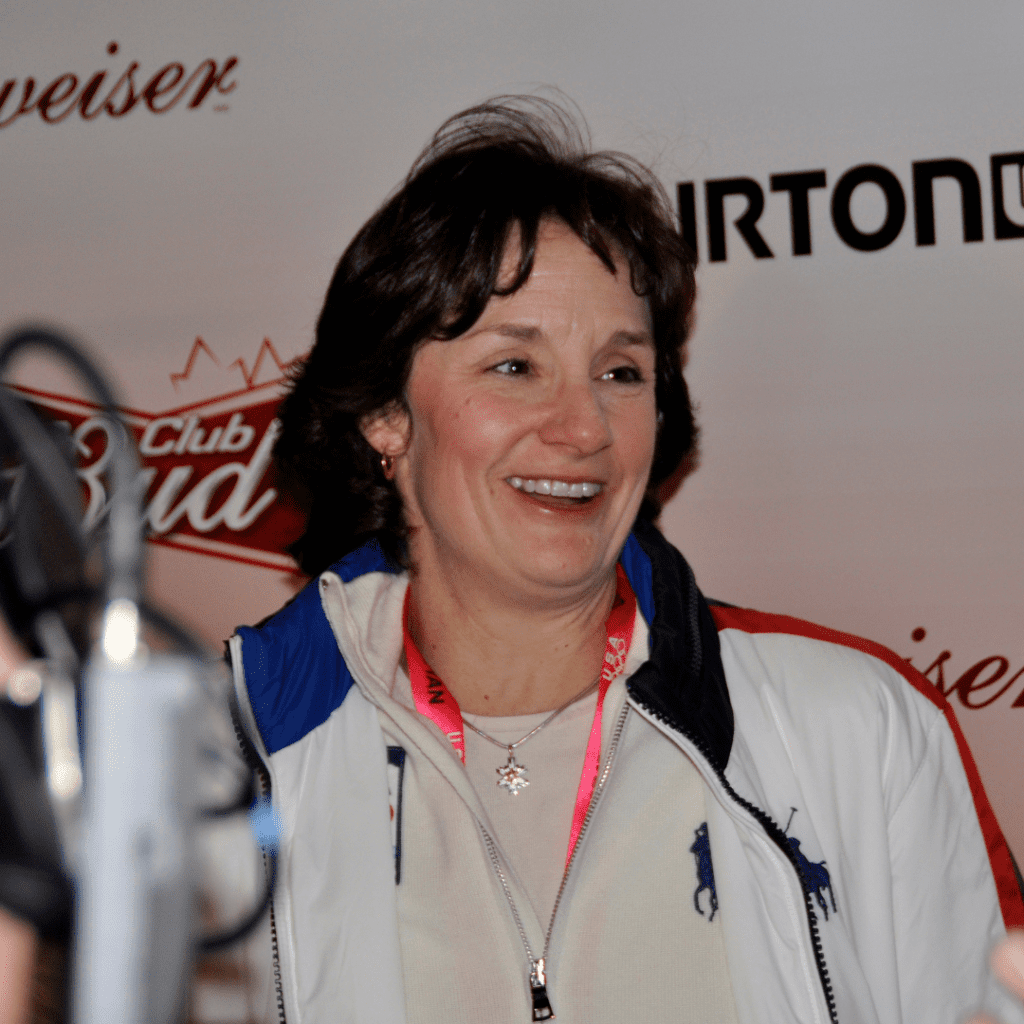 She won the world short track title in 1986, and Bonnie took home gold and bronze in the 500-meter and 1000-meter events in the Olympics, respectively but in the 1992 games, struck gold in both events. She retired in 1995 with several championship titles to her name.
Elana Meyers, the bobsledding bombshell
Elana began bobsledding in 2007 and in 2022 made history, becoming the most decorated person of color in the winter Olympics after she won a bronze medal. This win also made Elana the most decorated woman to ever compete in bobsledding in the Olympics.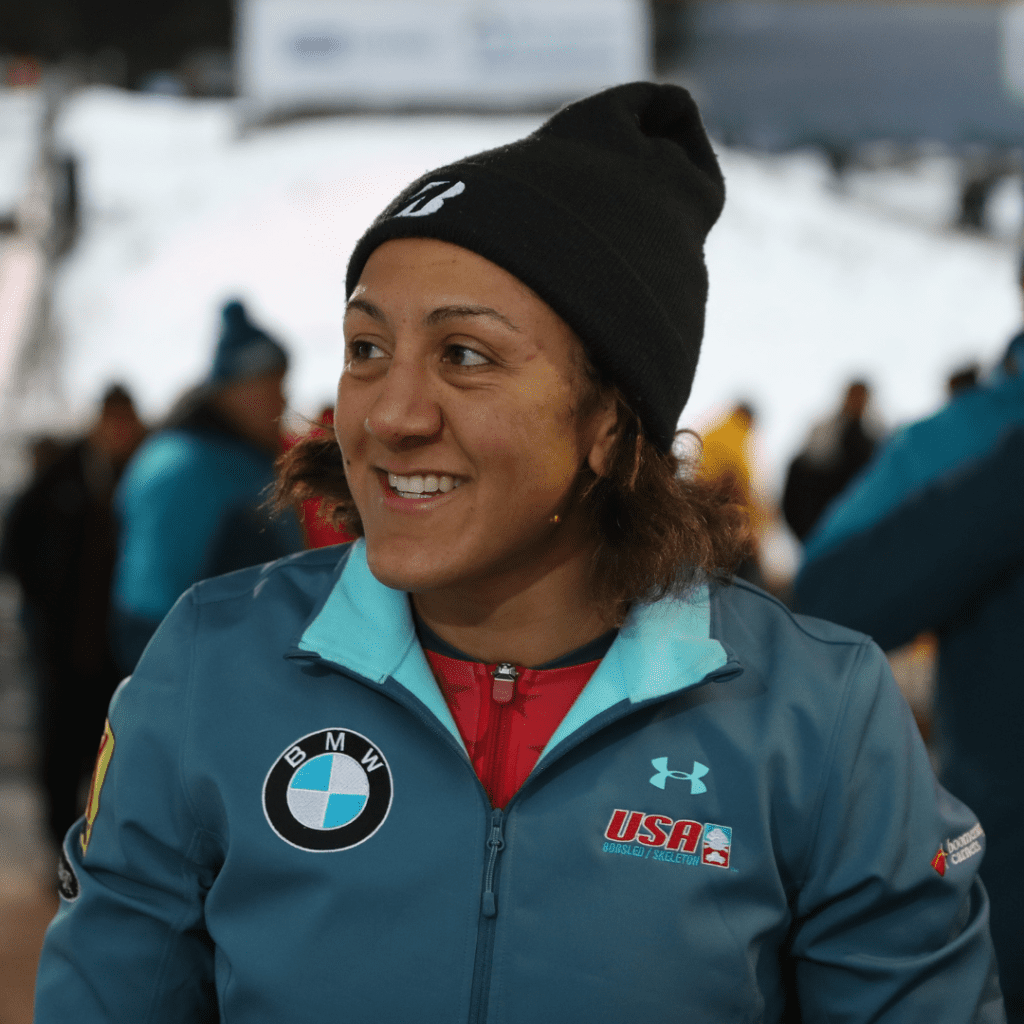 She took home the bronze after her fourth Olympic appearance. The 37-year-old also took part in all the three earlier Olympic games (2010, 2014, and 2018) in which she won a total of four medals — three silver and one bronze.
Misty Copeland
Misty started her prolific ballet career at the age of 13. She became the first woman of color to be regarded as a principal dancer in the American Ballet Theatre. At 15, she won her first big prize, taking home the Los Angeles Music Centre spotlight award in the Ballet Category.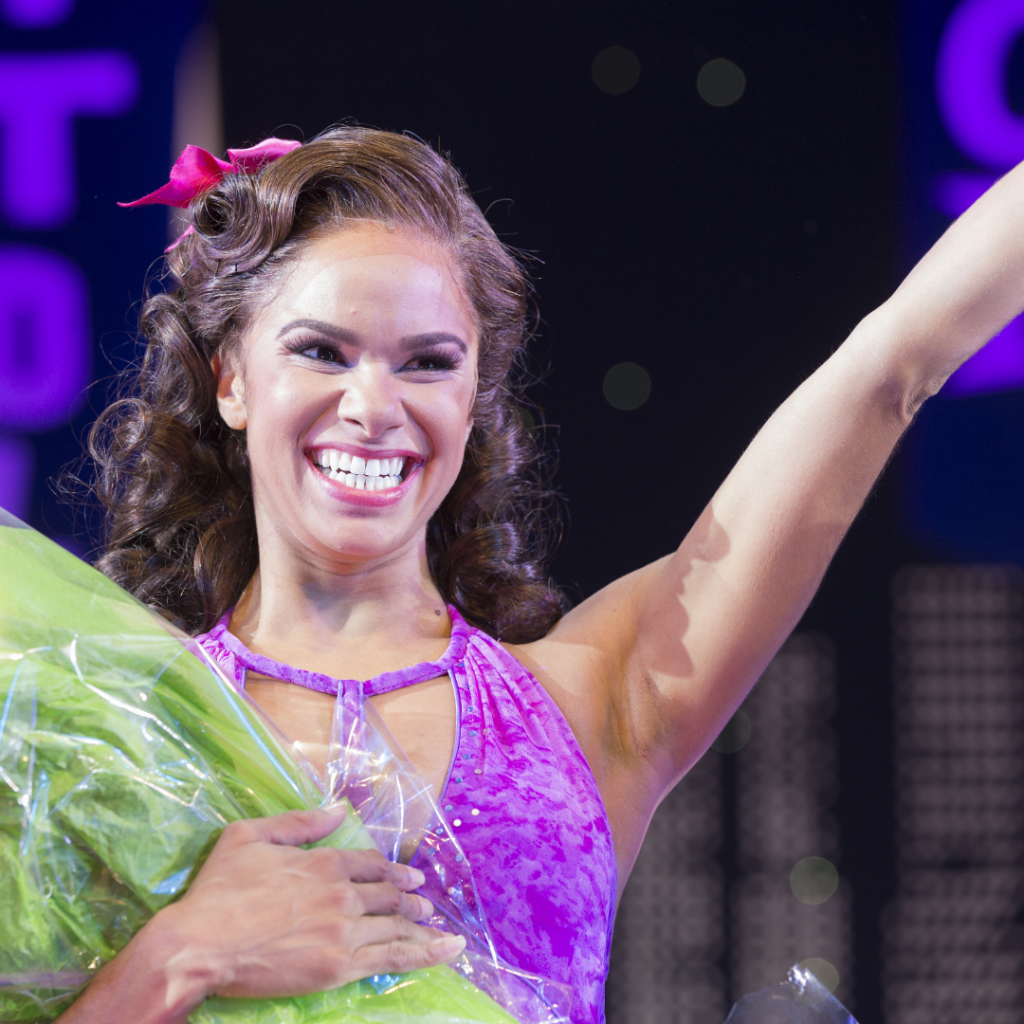 In 2000, she was named the ABT's National Coca-Cola Scholar and was asked to join their studio company by the end of the year's summer. She made her feature film debut in 2018 for the Nutcracker and Four Realms and advocates for diversity in ballet.
Tara Cunningham
Everyone knows weightlifting is an extremely male-dominated sport, but Tara still shines through. She competed in the 2000 Olympic games, wherein she won a gold medal and became the first US weightlifter to win the prize since the 1960s. Outstanding!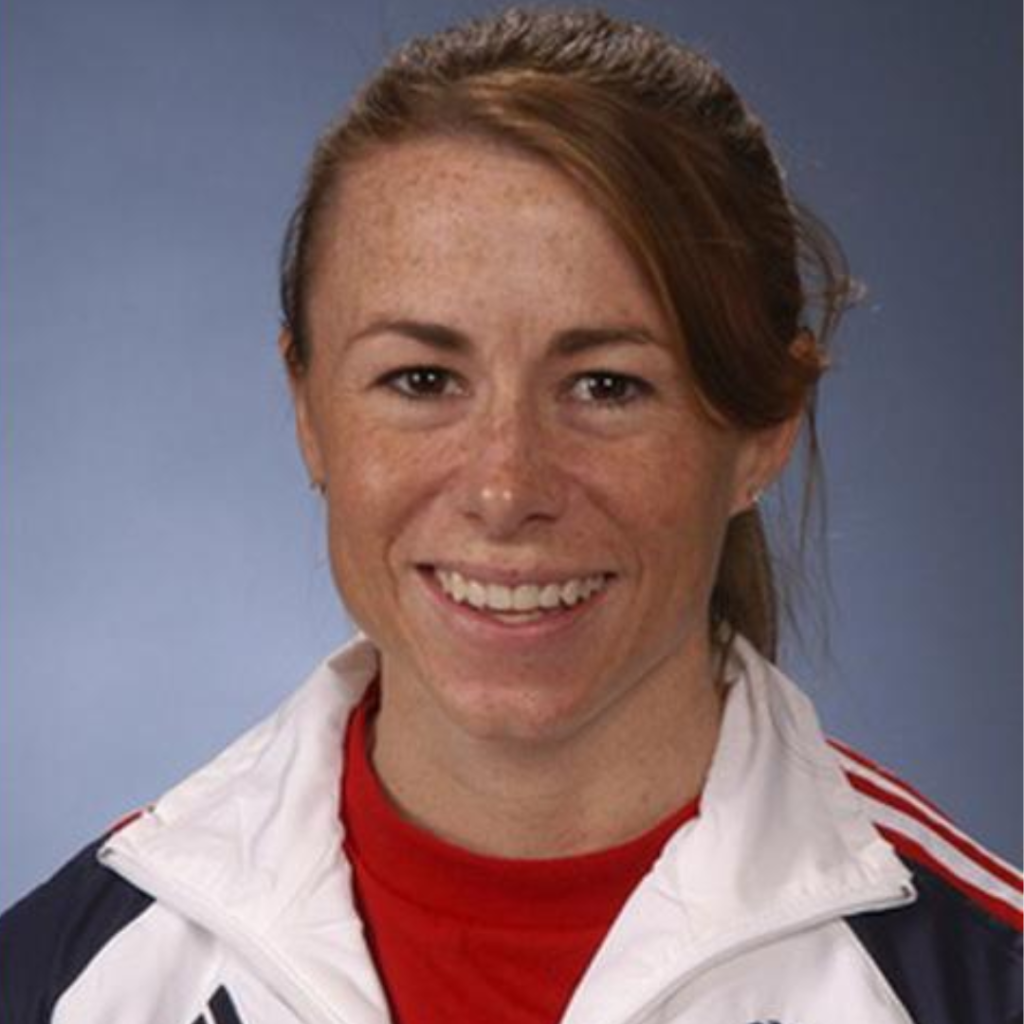 Four years later, she competed in the Olympics again, this time ranking 10th in the 48kg category. Tara is renowned for being the only athlete to have trained for not one, not two, but three sports in the US's Olympic training center.
Riding gnarley slopes with Chloe Kim
Lots of athletes have an early rise to stardom, and Chloe is no exception. At just 17, she picked up a gold medal in the halfpipe at the Olympics held in Pyeongchang, making a name for herself as one of the biggest Korean American athletes!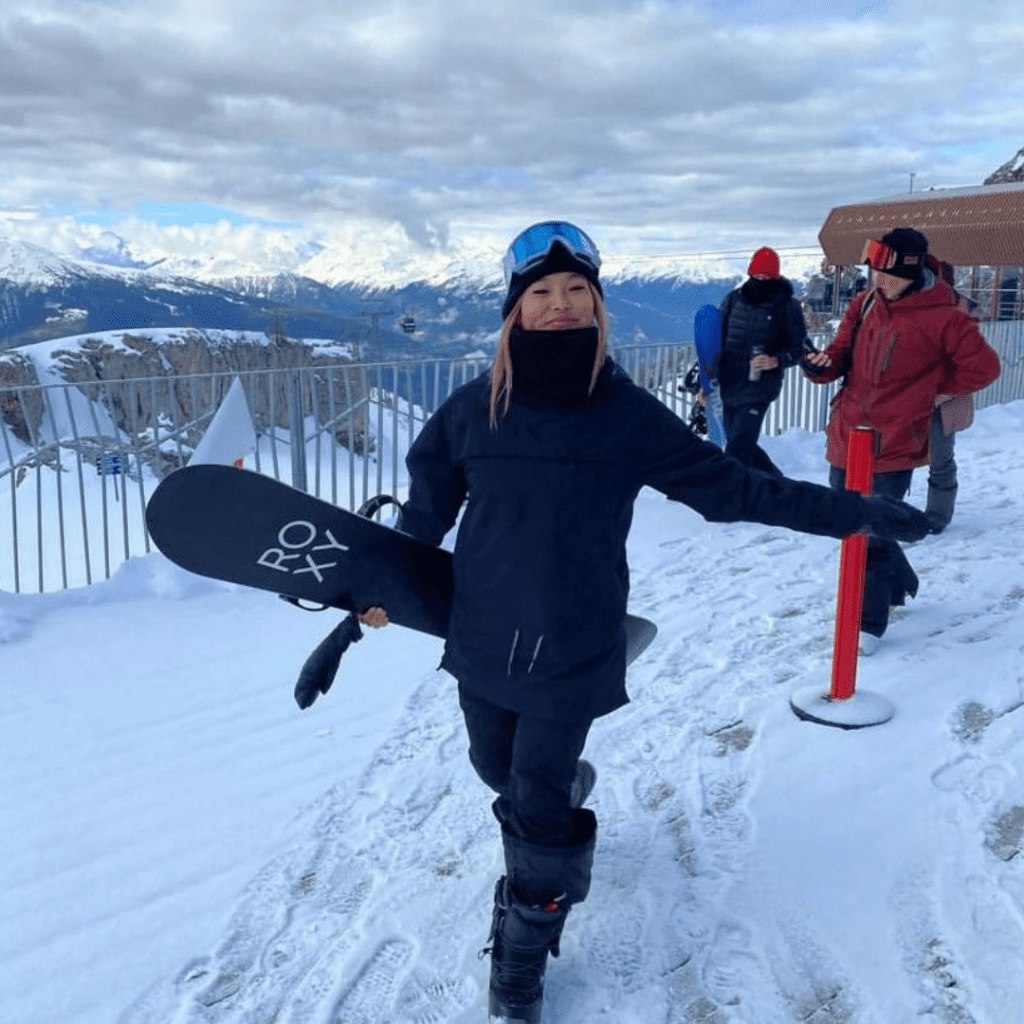 Chloe stands as the youngest woman to win an Olympic snowboarding medal and she is now the first woman to win all four major snowboarding contests! Hopefully, there's more winning to come in the career of the greatest female snowboarder.
Misty May Treanor and Kerry Walsh
These two are wildly considered to be the greatest beach volleyball team, and for good reason — they took home the gold in the sport in 2004, 2008, and 2012! In three straight Olympics, no one even stood a chance.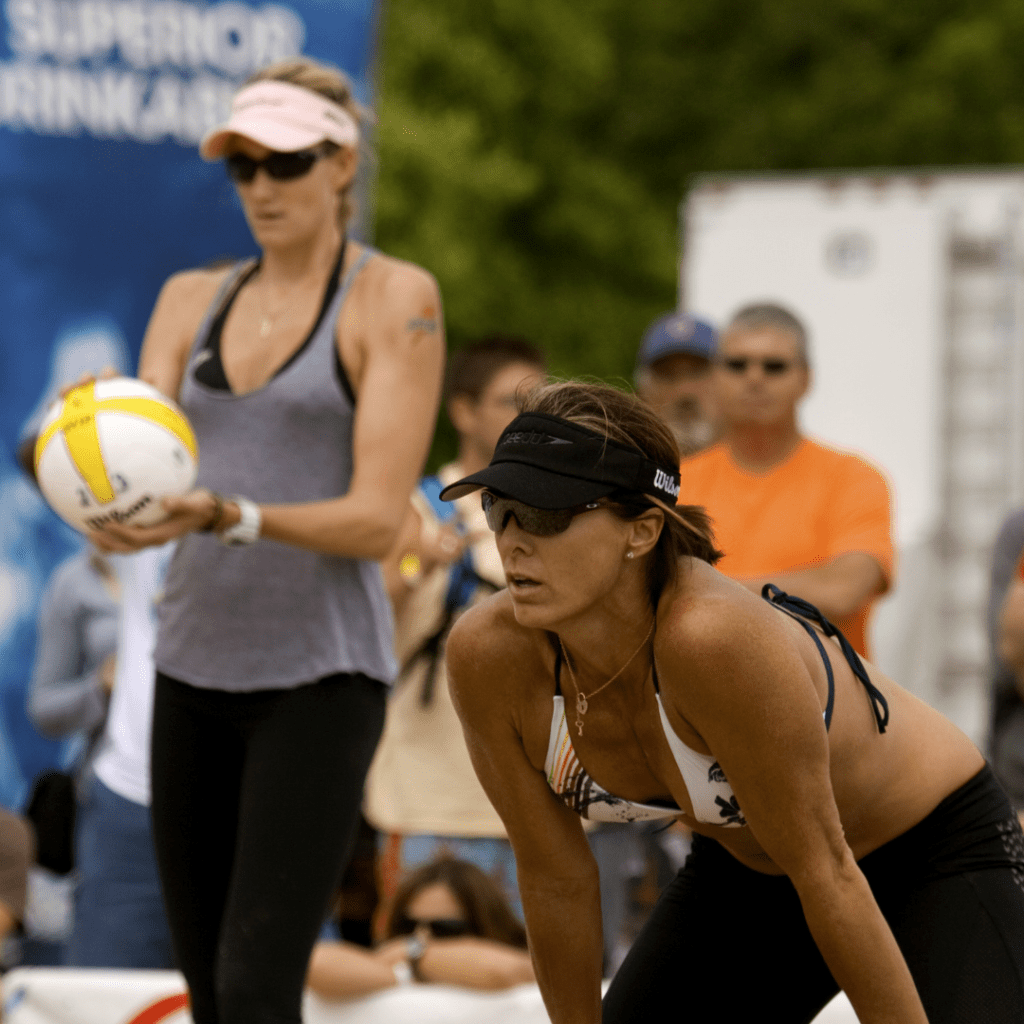 Misty and Kerry have also won three consecutive FIVB championships, while Misty was named the most outstanding player in women's beach volleyball at their first and second gold-winning Olympic appearances. Together, they won 21 Olympic matches in a row, only losing once during their decade-plus pairing.
Simply winning with Serena Williams
No one embodies the term G.O.A.T. like Serena. Known for her speed and incredible skills, she revolutionized not just women's tennis but the world of women's sports as a whole. Starting with the 1999 US open, she garnered a record 23 grand slam singles titles to her name, more than any man or woman in sports today.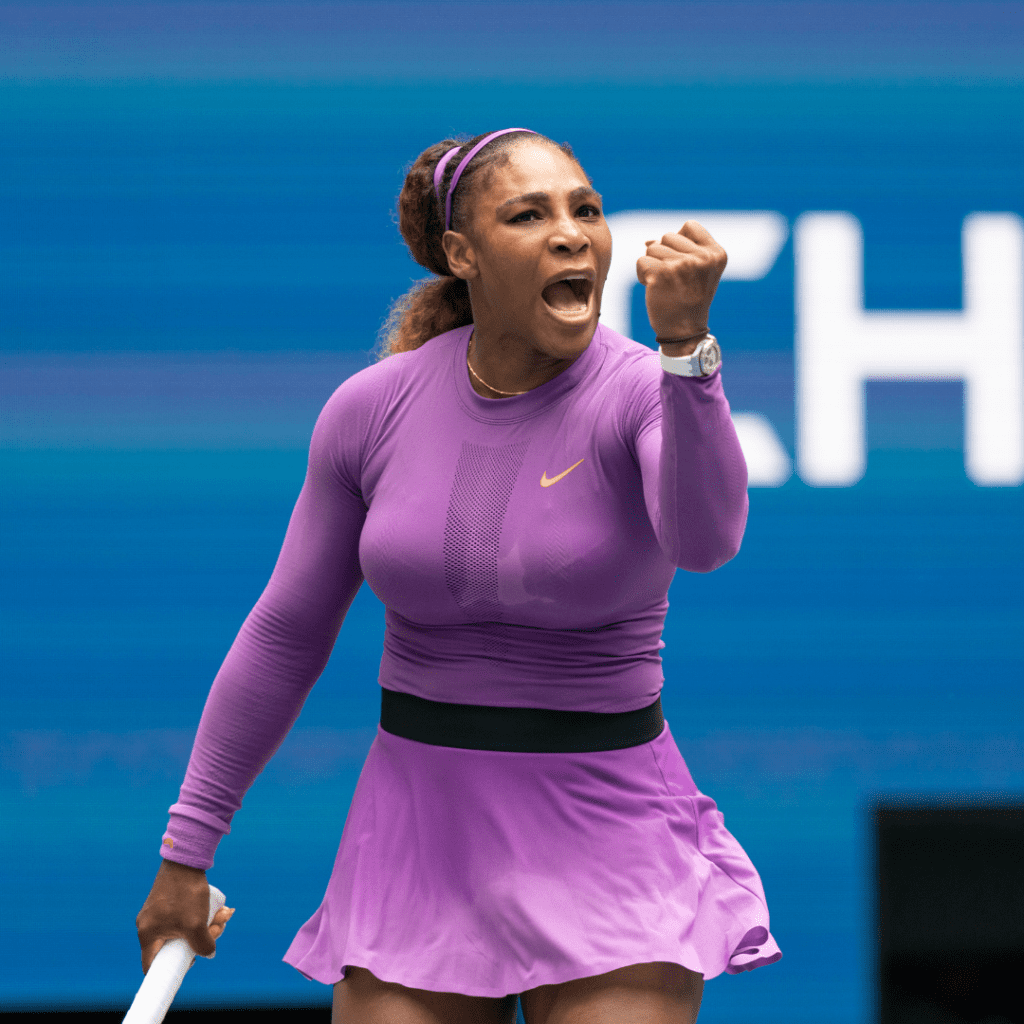 Serena is a four-time Olympic gold medalist, has been ranked number one by the WTA, and held that position for hundreds of weeks. With her sister, they've won 14 grand slam doubles titles together. In 2017 and as an expecting mother, she broke Graf's record, setting the bar for women's tennis higher than it has ever been.