Devin Booker Fist Bumps Baby In Adorable Mid-Game Moment
By Peter C May 24, 2022
---
Devin Booker is undoubtedly one of the shining lights and most followed basketball players in the National Basketball Association (NBA). He's been very loyal to the Phoenix Suns since he was drafted and helped the team reach the 2021 NBA finals, which they lost to the Golden State Warriors.
During Game 2 of the 2022 Playoffs encounter between the Suns and the New Orleans Pelicans, the three-time NBA all-star made a kind and memorable gesture to a baby who obviously was in the company of his father, watching the game. Booker had fallen into the stands just close to where the little man and his dad were. After the fall, the NBA star turned to the duo and gave the boy a fist bump, to the baby's delight. After the incident, the player went on to score a profound 31 points in the first half alone.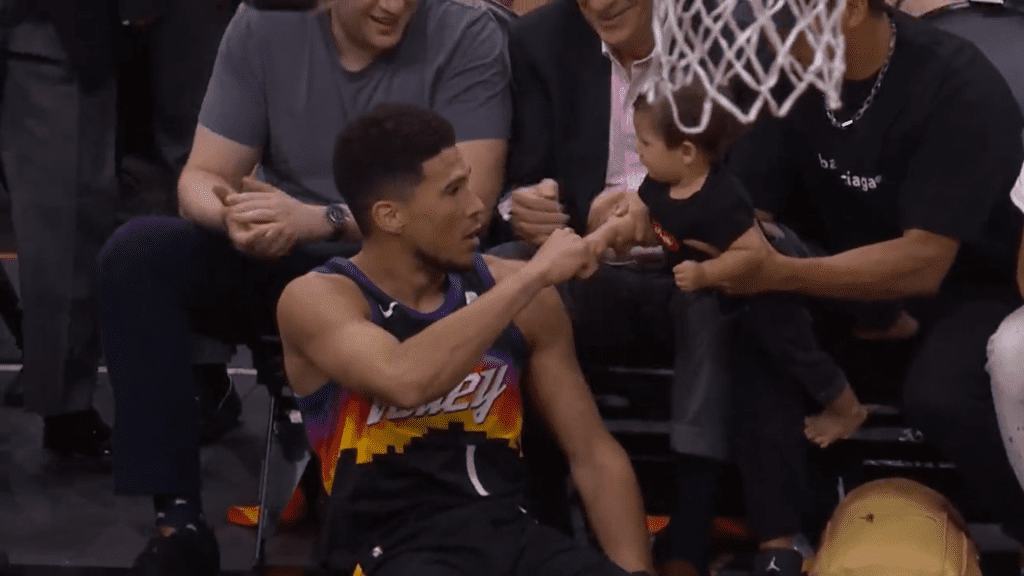 The encounter with the baby boy could have even been a lucky charm for the shooting guard as reporter Kellan Olson claimed the player scored four out of his next five shots after the fist bump. And who says it might not have been an adorable moment for Booker's girlfriend Kendall Jenner's mom, Kris Jenner, who is anxiously waiting to welcome her 12th grandchild – with Kendall hoping she can make that happen soon. Maybe more baby fist bumps wait for Booker in the future.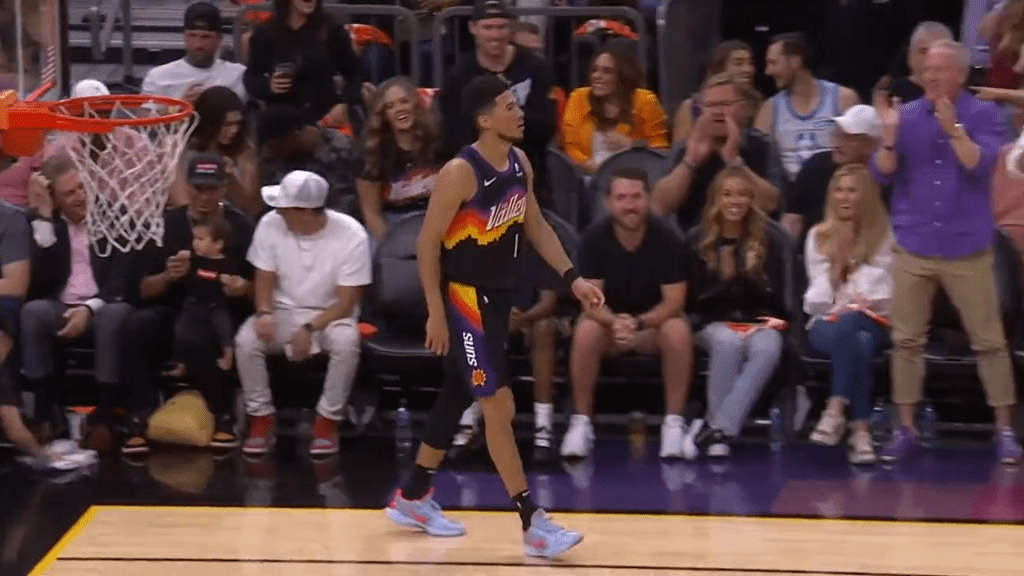 Meanwhile, the night's game between the Suns and the Pelicans ended in a win for the 25-year-old's side to the playoffs 1-1.