FIFA World Cup: 35 Iconic Games That Sports Fans Will Never Forget
By Sachin P November 2, 2022
---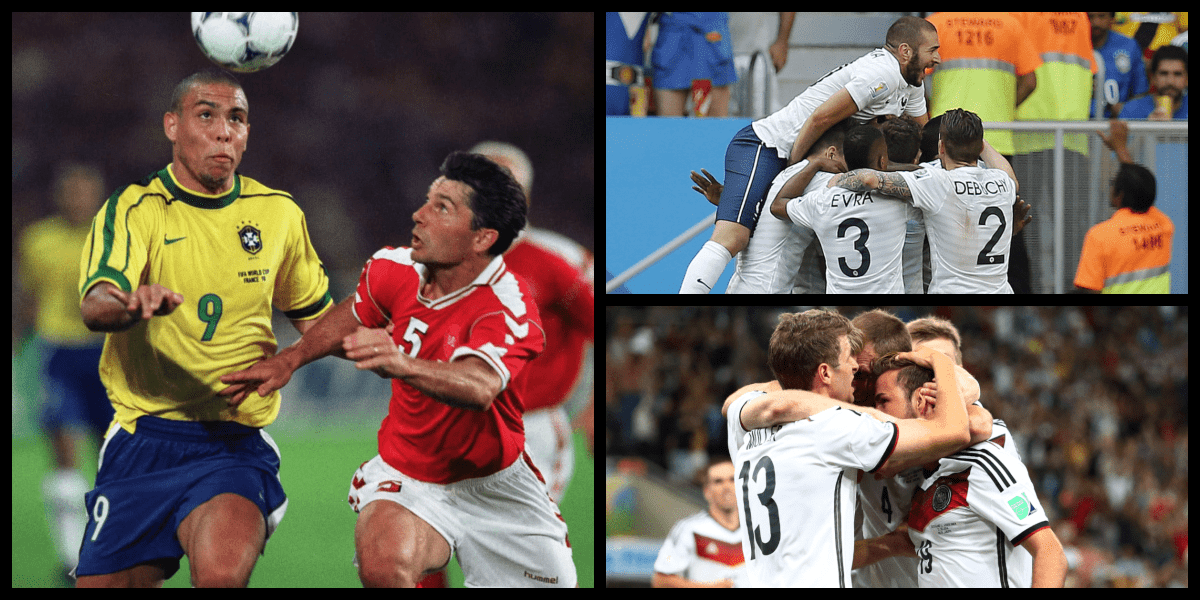 Even those who don't love the sport can't deny that football manages to bring people together – especially when it's time for the World Cup. Former friends start talking again. Families that drifted apart for some reason navigate toward each other once more.
All because of one clear reason: to root for their beloved nation in this global competition.
Including both the teams and the spectators, the FIFA World Cup is the apex of professional football. In this global arena, several of the most memorable moments from the beautiful game have taken place. These events were witnessed by vast numbers of people and recorded in history thanks to worldwide technicolor and black-and-white telecast.
Everyone who enjoys football seems to have a favorite edition of the Cup. A specific game brings back pleasant memories because of a particular player, play, or set of events. The less memorable World Cups are typically fairly easy to identify, but which World Cup is the best among them is still up for opinion.
As we approach this massively popular competition, here are 35 of the most iconic World Cup games to get you ready for this year's edition!
Belgium 3-2 Japan (2018)
Romelu Lukaku had a chance to rack up a hat-trick, but Belgium squandered numerous opportunities across the match. Japan scored twice in a four-minute period in the second half to clearly shock Belgium. They owned the game for an extended period of time.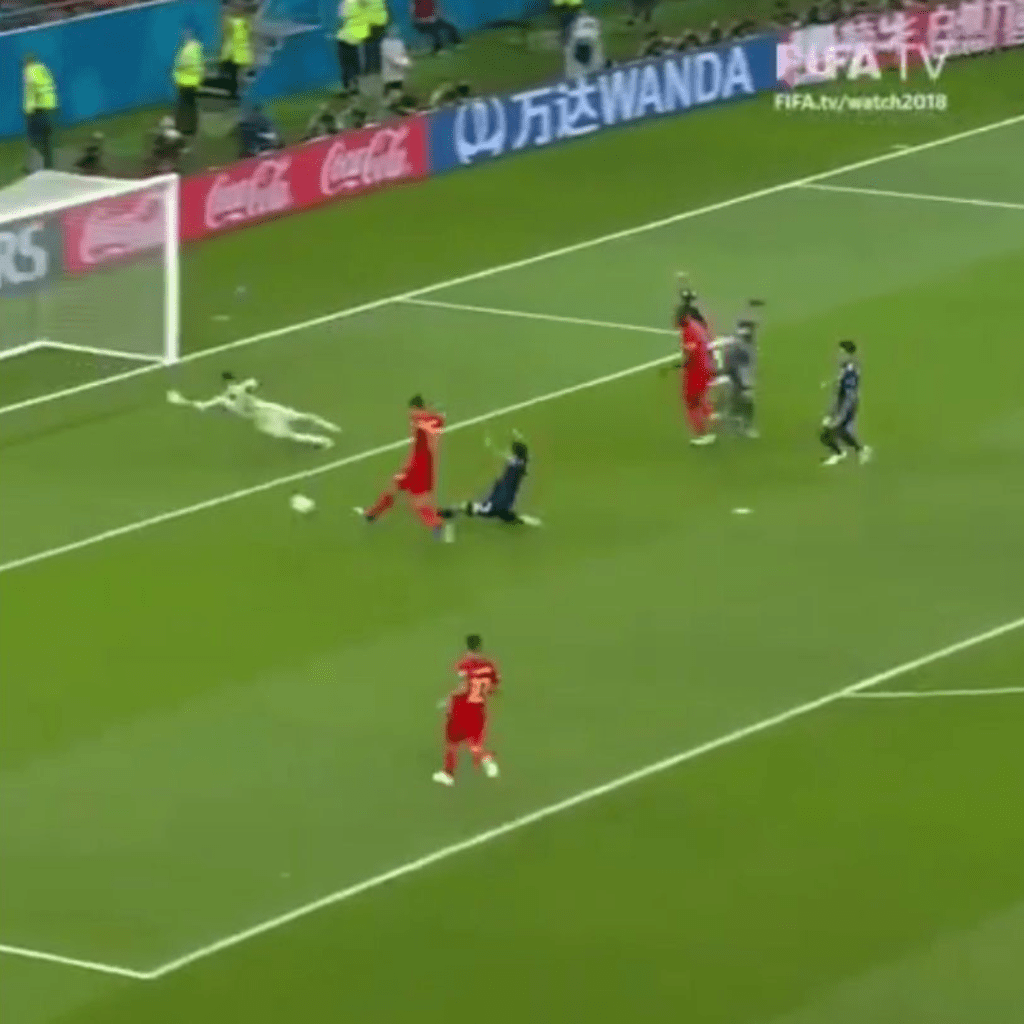 But after Japan's early brace, Roberto Martinez's team managed to drill down and strike three goals. After Jan Vertonghen and Marouane Fellaini managed to tie the game at 2-2, Belgium's stunning counterattacking drive was completed by Nacer Chadli's goal in the final minute of stoppage time.
France 4-3 Argentina (2018)
Antoine Griezmann's penalty kick gave France the lead, but Argentina's Angel Di Maria equalized the score. Prior to Gabriel Mercado's goal to restore parity, Benjamin Pavard once more gave Les Bleus the lead. However, Mbappé scored a goal to provide his team with a 4-2 advantage.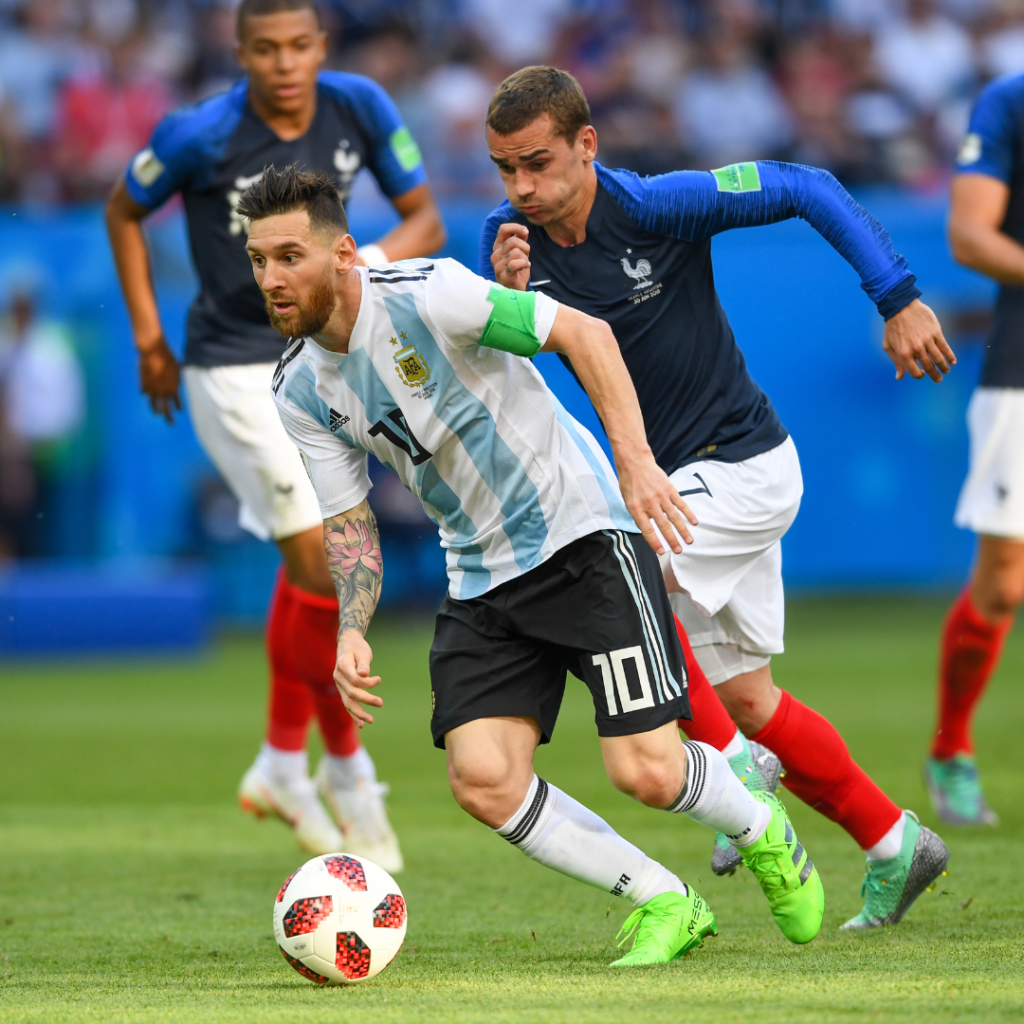 Even though Sergio Aguero's late goal made it 4-3, it wasn't sufficient to put the match into extra time. Following lackluster early group stage performances, France was finally able to completely demonstrate its brilliance in Russia during this enthralling match on all fronts.
Portugal 3-3 Spain (2018)
In less than four minutes, Cristiano Ronaldo gave Portugal the lead with a penalty, and Diego Costa quickly tied the game with a goal. Spain finally took the lead thanks to a beautiful Isco goal and then another goal from Costa.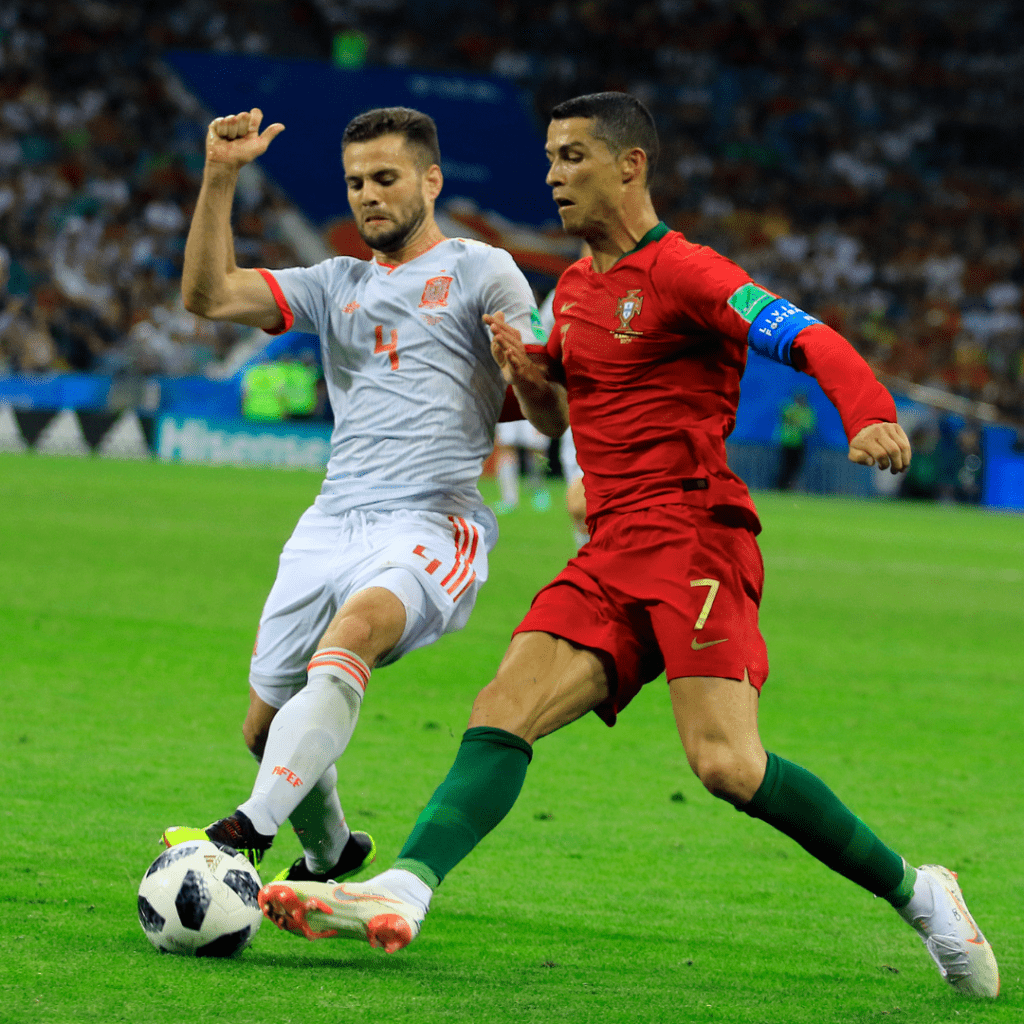 Prior to the end of regulation, Ronaldo hit an unbelievable free kick to achieve a hat-trick, record his fourth World Cup goal, and cement his place in history. Ronaldo's performance in the game demonstrated why he still ranks among the GOATs, making David de Gea's goalkeeping gaffe irrelevant.
Spain 1-5 Netherlands (2014)
Rarely does two World Cup champions from one tournament square off against each other at the following World Cup. In practice, this has only ever occurred three times during the competition. Spain's attempt to retain its title from 2010 was crushed 5-1 by the Netherlands.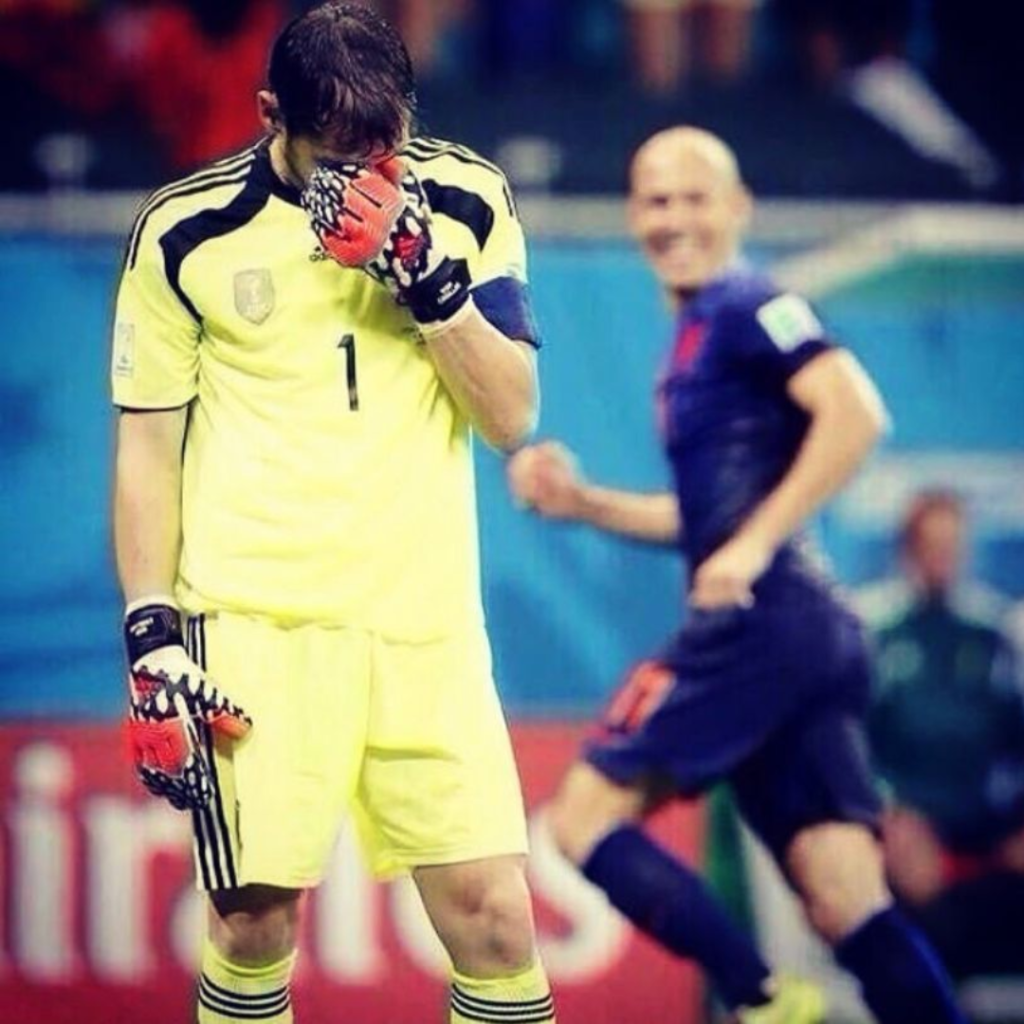 Diego Costa's penalty gave Xabi Alonso the lead. However, the Netherlands team managed to quickly reply in fashion, with goals from three different star players to shatter the spirits of the defending world and continent champions. The fans were also devastated.
West Germany 4-3 Italy (1970)
This spectacular semi-final match, known as the "Game of the Century," erupted into action in added time with a total of five goals. This was after the German team had tied the game in the final minute. Four minutes into additional time, Germany broke through again.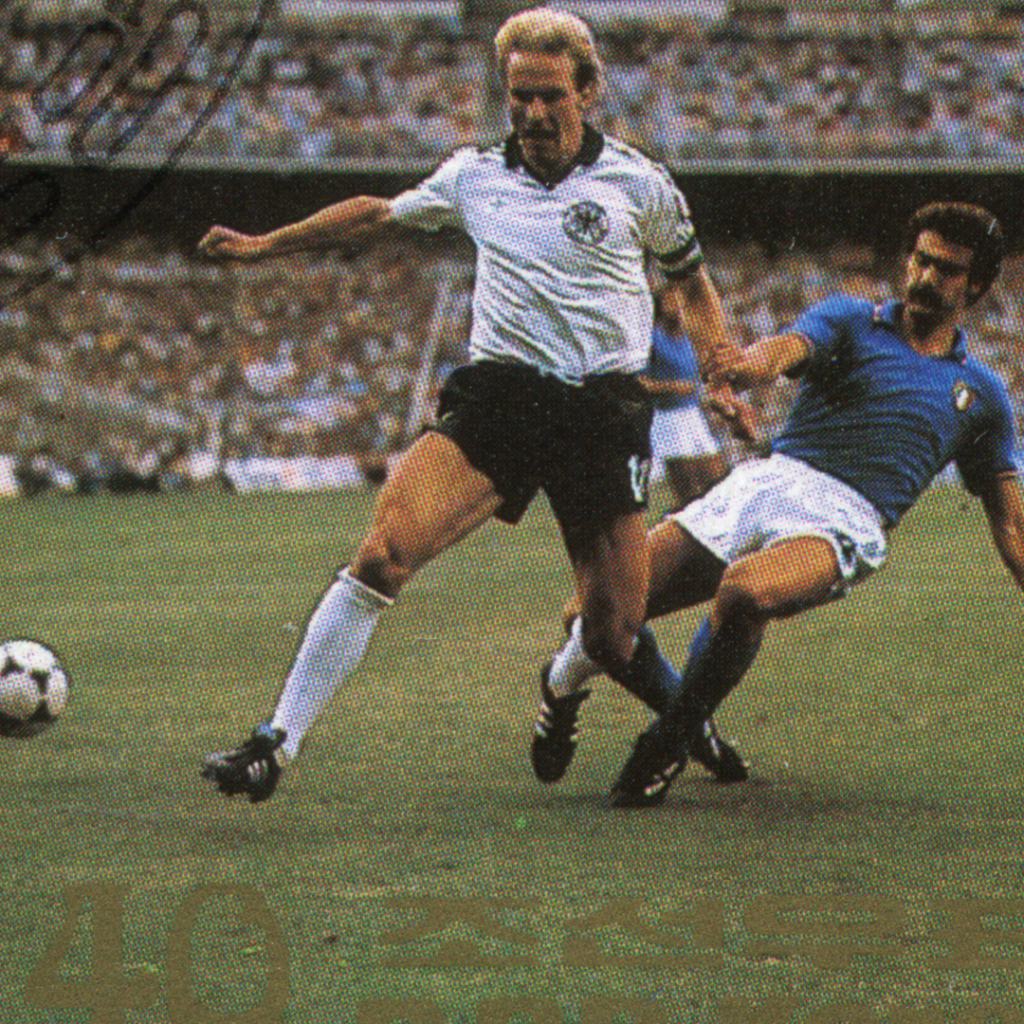 Italy gave up once more to a goal from the famous Gerd Muller, yet strikes from Tarcisio Bergnich, as well as Luigi Riva, placed Italy ahead. Gianni Rivera handed Die Mannschaft a jubilant victory as Muller netted once more in the 110th minute.
Argentina 2-1 England (1986)
The legendary match-up between Argentina and England was, in essence, Maradona vs. England. In this quarterfinal between the two competitors in Mexico City, Maradona ended up scoring his infamous "Hand of God" goal and then, just four minutes later, dribbled past six players in 11 seconds, with 11 touches.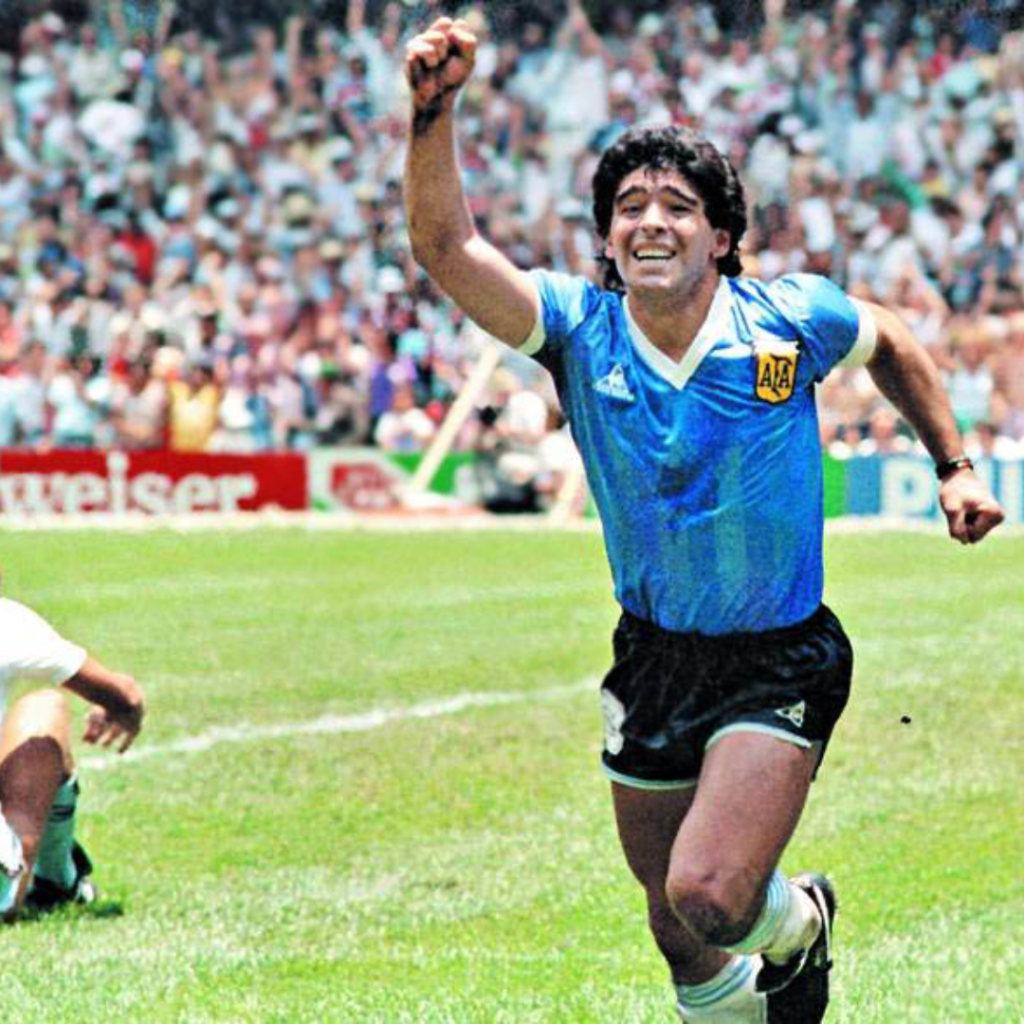 Maradona evaded Beardsley, Reid, Butcher, Fenwick, Butcher (again), and Shilton to score the goal of the century. The game will be etched forever in the fans' memories for being one of the most unforgettable football matches. Argentina eventually defeated West Germany in the championship match and captured their second World Cup.
Brazil 1-7 Germany (2014)
Brazil was humiliated by Germany during this edition's semi-finals. It is one of the biggest embarrassments in World Cup history, especially for the iconic Brazilian team. The host team regretted Neymar and Thiago Silva's exclusions pre-kickoff as the German squad led 5-0 at the break.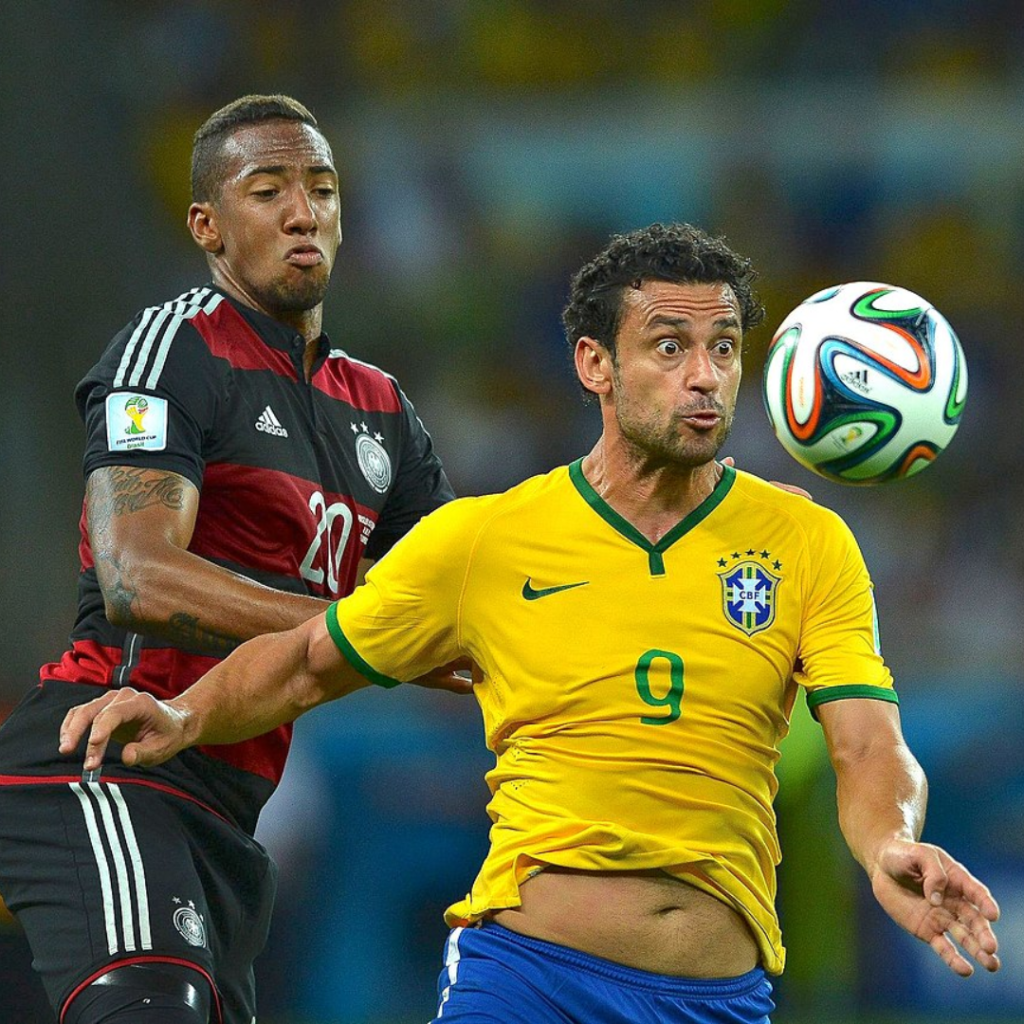 Brazilian fans were astounded by the performance put up by the ultimate champs. The home team was expected to bring the World Cup home after years. This was their first major loss at home in 39 years. However, it was a masterclass from the perspective of the German side.
Brazil 2-3 Italy (1982)
Brazil was ousted from the World Cup finals, and Italy won the entire competition thanks to a hat-trick from Paolo Rossi. Brazil's flowing, aggressive style of play that aided them in winning three World Cups from 1958 through 1970, was softly dismissed by the Italians.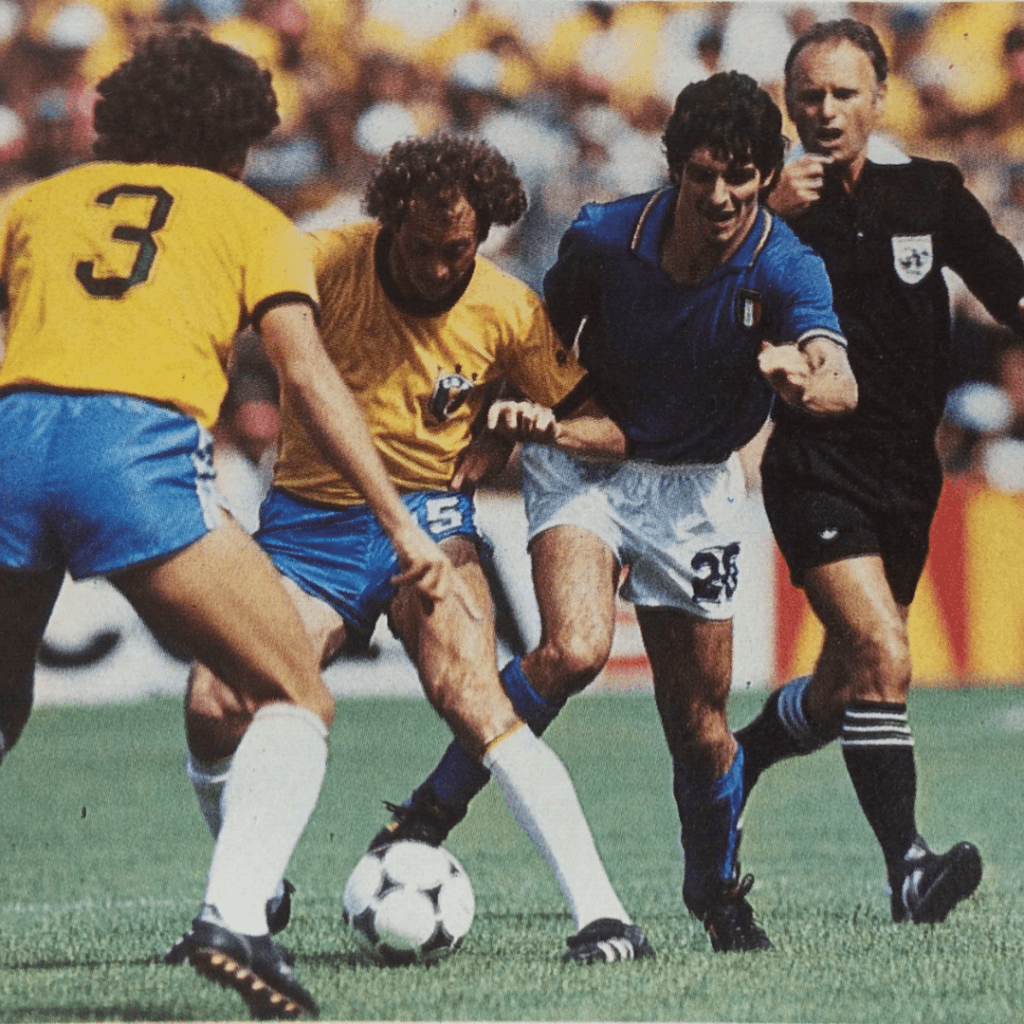 That day was quite emotionally referred to as the "day that football died." In perhaps one of the most iconic games in history, Tele Santana's iconic team, drenched in emotion, eventually witnessed their offensive ideology come to a painful end.
Uruguay 1-1 Ghana (Penalties: 4-2) (2014)
Luis Suarez first received international recognition following Uruguay's pulsating 2010 World Cup encounter against the Ghanaians. The volatile Uruguayan forward was given a red card for a flagrant handball he made while attempting to keep the ball past his line.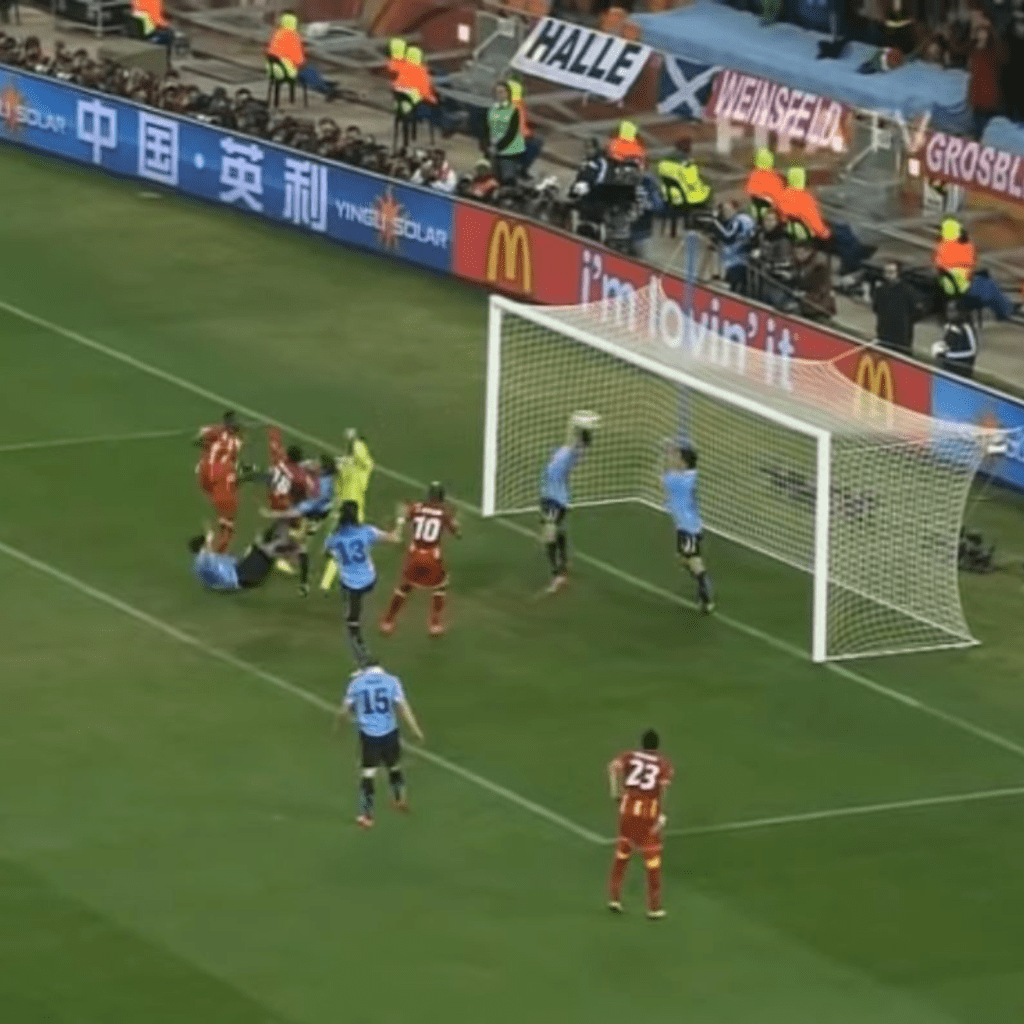 Asamoah Gyan, the star of the competition, was sadly unable to score a goal before the close of extra time. The Uruguayans ultimately prevailed 4-2 on penalties, but the Ghanaian team's fans will always believe that justice was not served on that day.
West Germany 3-3 France (Penalties: 5-4) (1982)
After a 3-3 tie, there were four goals during additional time, a thrilling penalty shootout, and West German goalkeeper Harald Schumacher's vicious tackle against France's Patrick Battiston, which rendered him unconscious. He ultimately left the field, suffering three shattered ribs plus two missing teeth!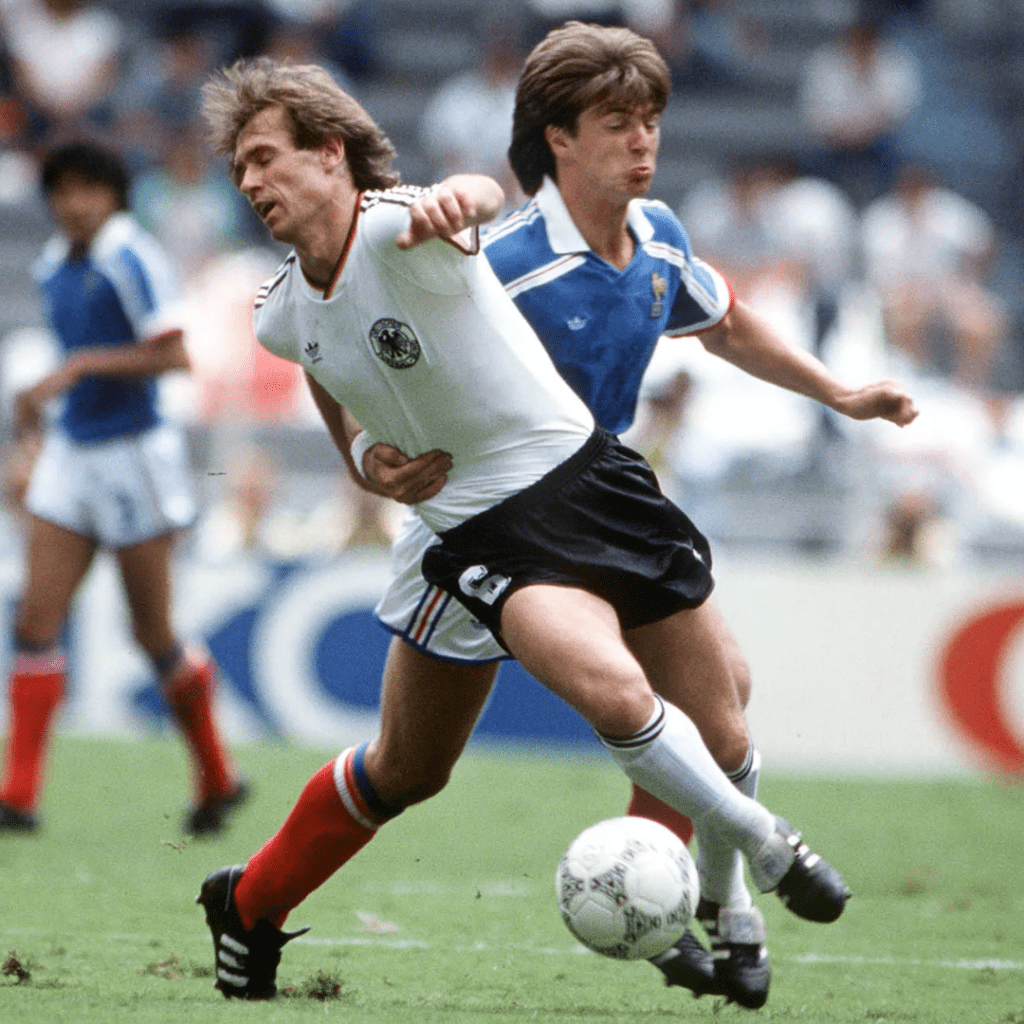 The game is seen as one of the greatest football matches ever. That's because of the thrilling penalty shootout and the back-and-forth drama that occurred during it. The win by West Germany represented the first time in World Cup history that the result was decided by a penalty shootout.
North Korea 3-5 Portugal (1966)
The North Koreans reportedly had anticipated leaving just after the group phase. They also forewent making hotel reservations in advance for the knockout rounds. That was done anticipating an early exit. Nevertheless, they recovered to tie with Chile at Middlesbrough's Ayresome Park.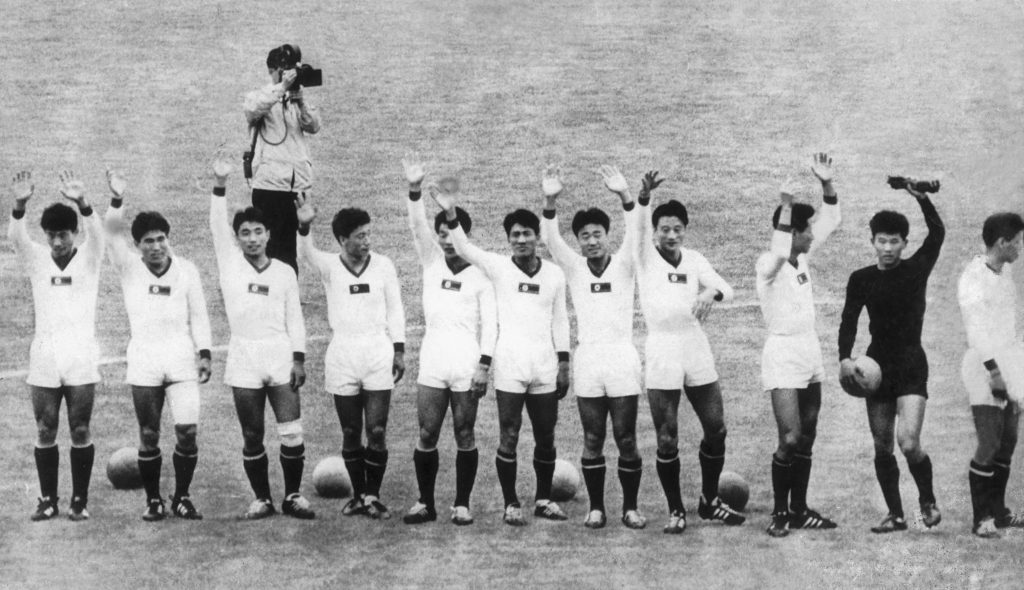 Astonishingly, they defeated Italy 1-0 in the last group match to knock the two-time world winners out of the competition. During the game, Portugal's striker scored four goals to assist his team rally from a 3-0 defeat and win over the North Koreans at Goodison Park.
West Germany 3-2 Hungary (1954)
West Germany faced up against the golden generation of Hungary in the 1954 World Cup final. Contrary to all predictions, they prevailed 3-2. After their WWII defeat, West Germany gained respect internationally thanks to the performance they put on during this final.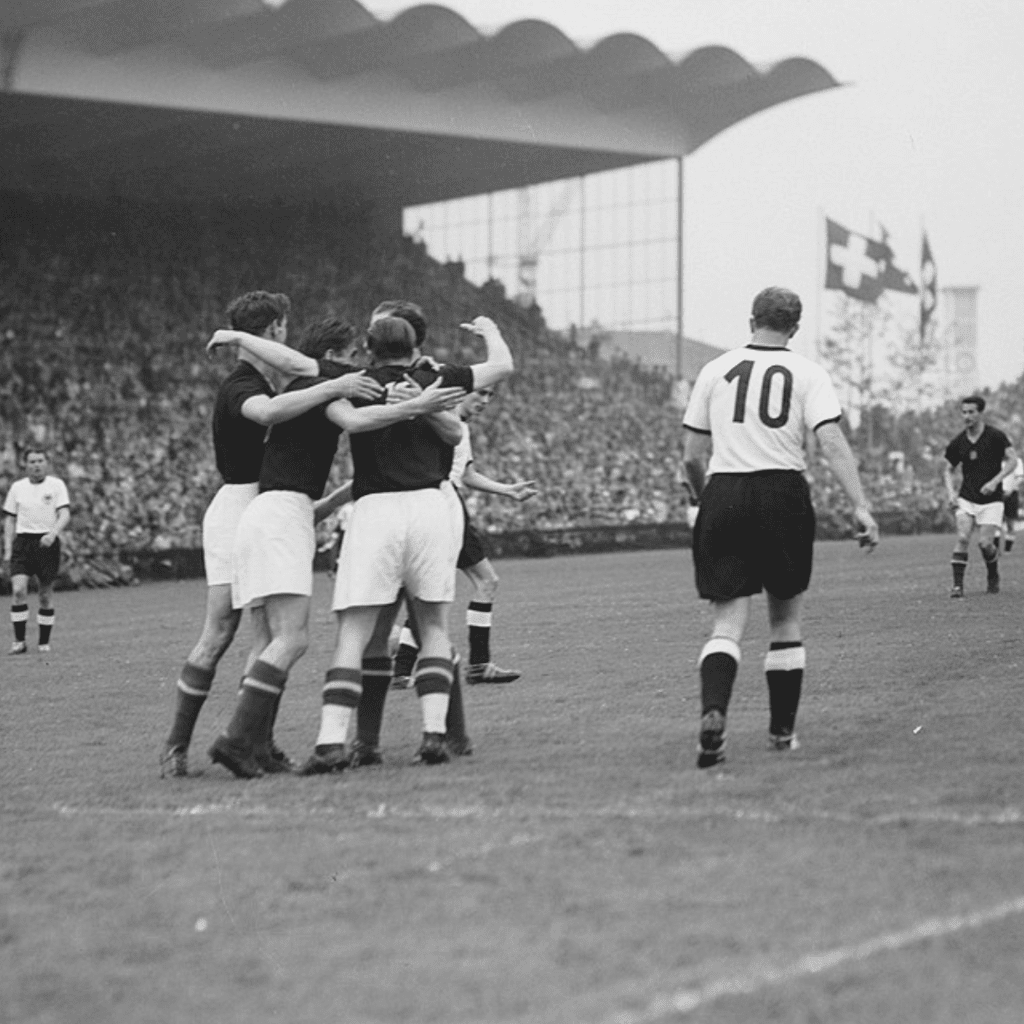 While not without its very own complications, it was an exciting match. Actually, the second goal scored by West Germany was incorrect and ought to have been overturned. After 18 minutes, the score was 2-2 when Helmut Rahn of the Germans struck the game-winning goal.
Argentina 2-2 England (Penalties: 4-3) (1998)
England was eliminated from the World Cup in an all-too-common penalty shootout over two decades ago. It seems like the people are still bearing the pain, even today. After the game was tied at 2-2, David Beckham was given the red card and was unable to attempt the ensuing penalty kick.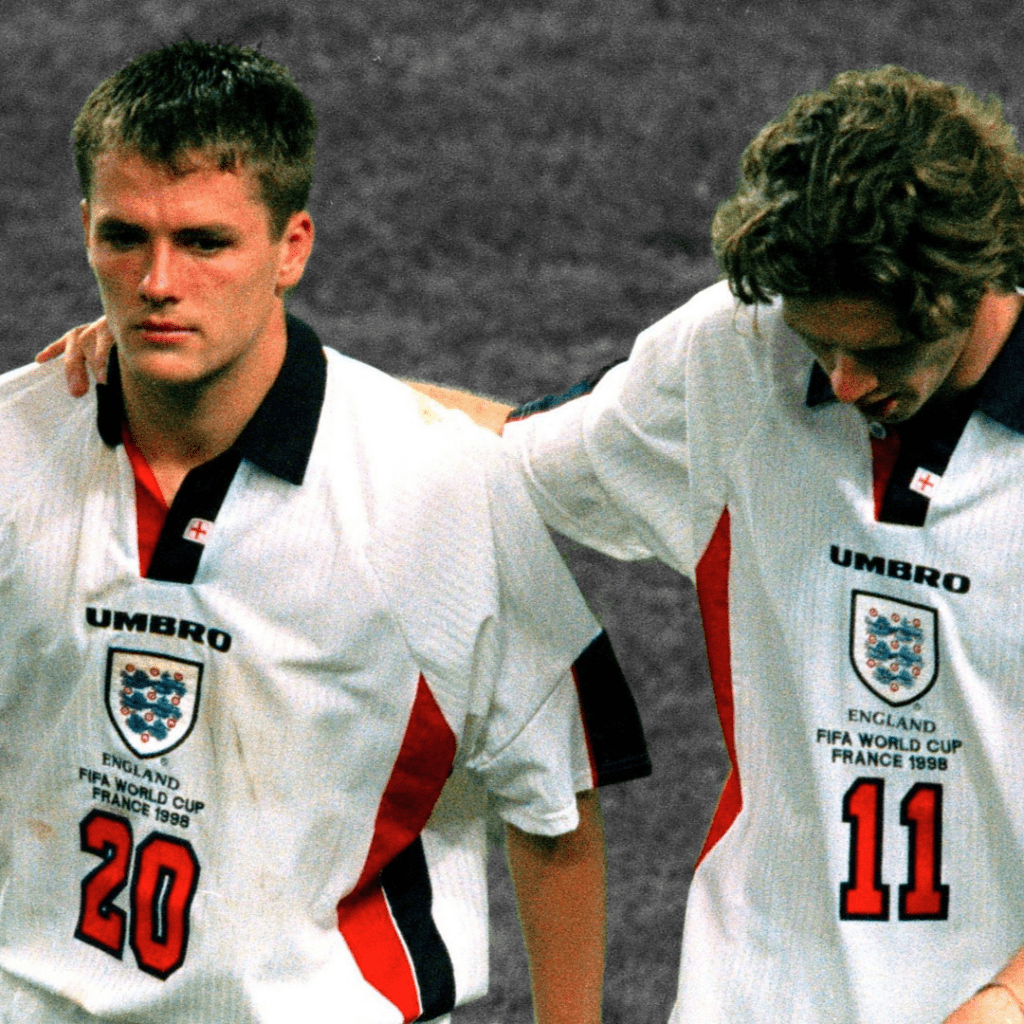 This England team performed with a strong trait that has been seriously missing from the Three Lions in recent times: passion. Both Alan Shearer as well as Michael Owen struck early goals, but they were unable to maintain an advantage.
Brazil 3-2 Denmark (1998)
The Danish defender Marc Rieper went wide on a header and struck the crossbar from within the penalty box as Brazil eventually made egregious defensive errors that night. Brazil then got lucky late in the game. Skipper Dunga frequently stifled the Danish onslaught in the midfield.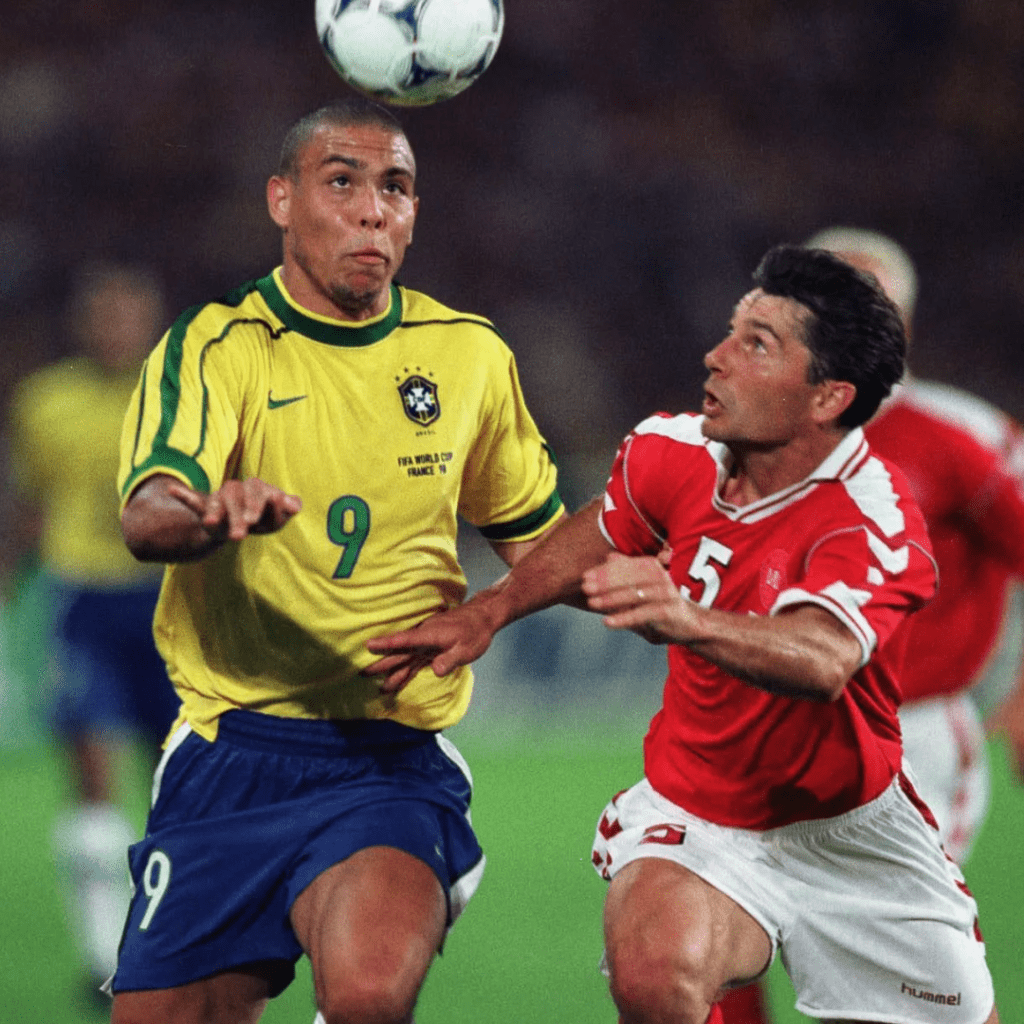 He notably assisted in two goals. Ronaldo also played the feint and playmaker. Even though Bebeto and Rivaldo scored in a stunning 3-2 quarterfinal win over a strong Denmark team, they endured grief in the final against France when they fell 3-0.
West Germany 1-1 England (Penalties: 4-3 ) (1990)
In the midst of the depressing 1980s, Italia '90 fundamentally altered English football. Bobby Robson's Three Lions came closest to capturing the World Cup after hoisting the cup in 1966, defeating West Germany. But the penalty shootout crushed their hopes for a memorable victory.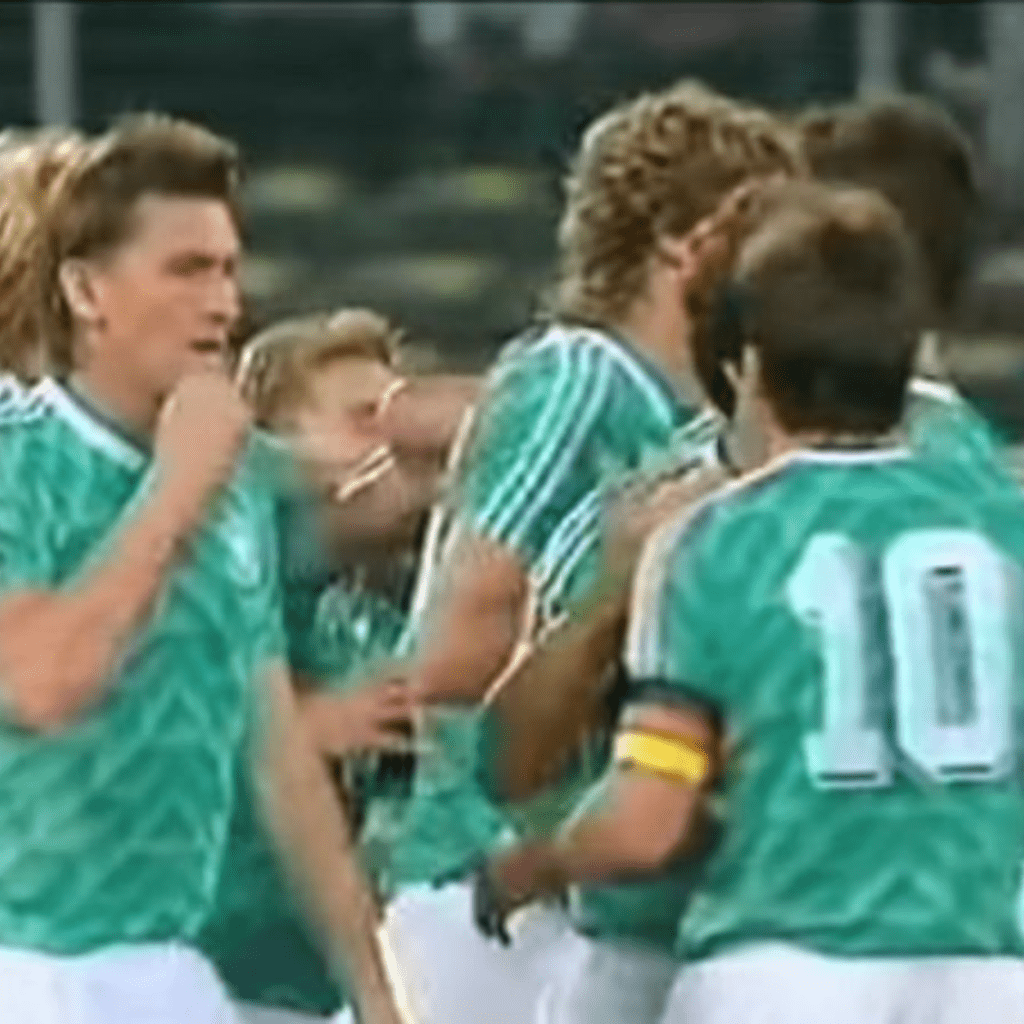 Even though Gary Lineker's equalizing score inside the 80th minute seemed sufficient to force extra time, England, as usual, lost via penalties. Among the most enduring visuals of the England World Cup squad comes from this encounter and features ace player Paul Gascoigne in tears.
Brazil 4-1 Italy (1970)
The first occasion the two past world champions ever faced off in finals was during the 1970 match involving Brazil and Italy. The Brazilian squad featured Pele, Gerson, Jairzinho, and Carlos Alberto among the goal scorers. The lineup boasted a powerful Brazil team.
One of the most legendary scenes happened when Alberto scored the last goal. Tostao and Pele initiated the pass, which went to Brito, Clodoaldo, Pele, and Gerson. After Clodoaldo outran four Italian defenders, Jairzinho lofted the ball to Pele again, who then assisted Alberto in scoring.
Belgium 4-3 USSR (1986)
Belgium's golden generation defeated the Soviet Union in a thrilling 4-3 World Cup finals elimination encounter. It's one of the highly underrated World Cup finals events. By the 90th minute, the match was tied at 2-2. During the extra period was when the magic happened.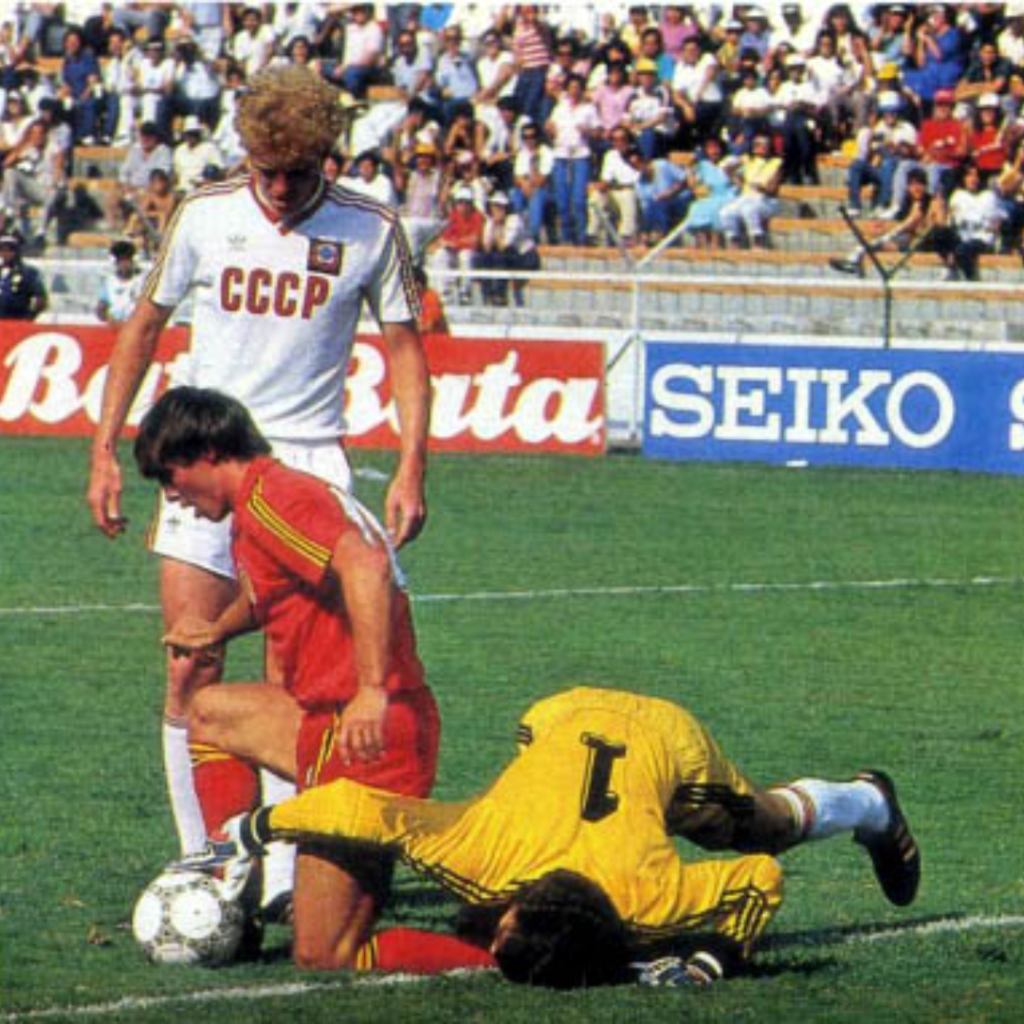 Belgium scored goals through Stephane Demol and Nico Claesen. Having nine minutes left, Igor Belanov netted his third goal of the match from the penalty spot. However, the USSR agonizingly failed to get an equalizer in time, allowing Belgium to advance to the quarterfinal versus Spain.
Hungary 4-2 Uruguay (1954)
With 21 goals scored during the competition, Hungary entered the 1954 World Cup semi-final matchup as the top-scoring team. Hungary was a tough opponent for the South Americans, despite their strength. The National Eleven appeared to have won the match after trailing 1-0 at the interval.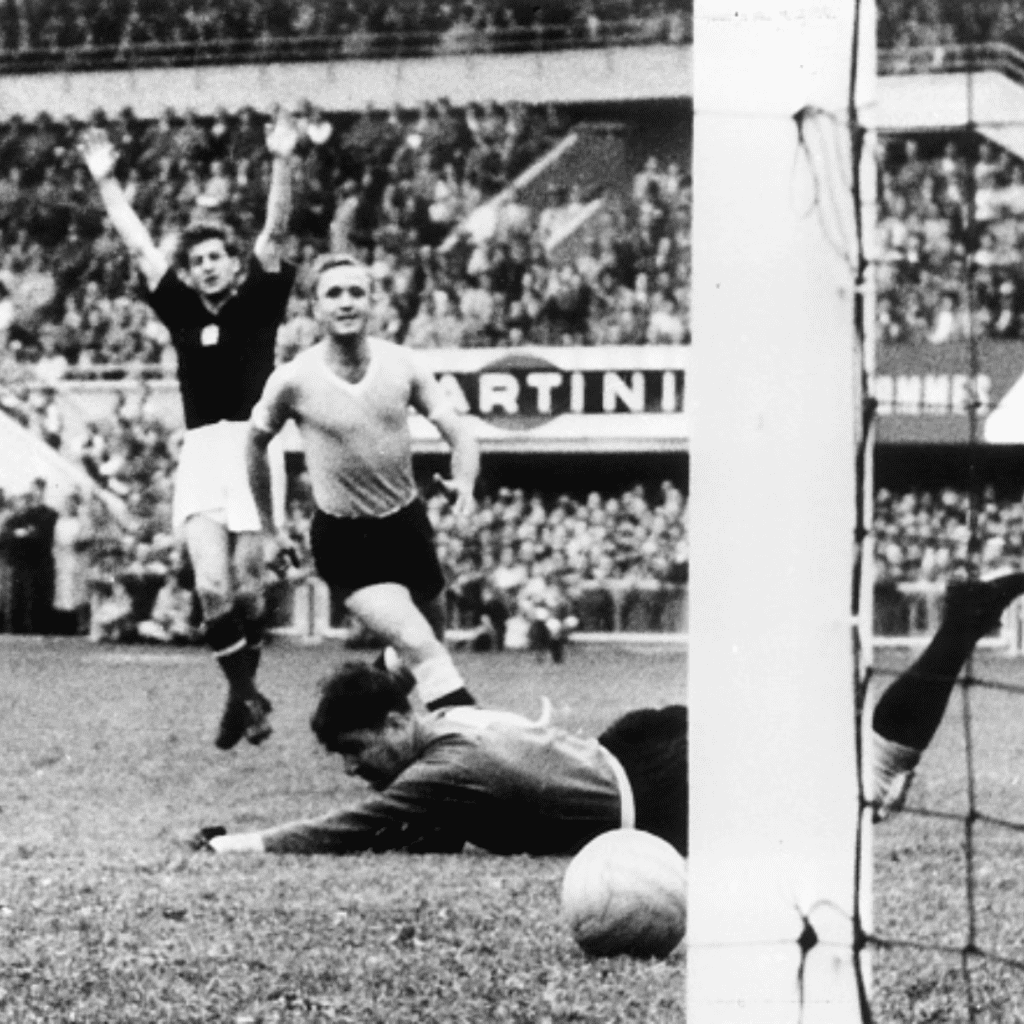 Juan Alberto Schiaffino led the Uruguayans in their continuous push against the Hungarians, which led to Juan Hohberg's iconic goal. Sandor Kocsis of Hungary netted two headers, and Uruguay could only be happy to have lost to such a superior squad.
England 4-2 West Germany (1966)
No England supporter would ever leave behind mentioning the sole World Cup trophy the Three Lions has ever won: the 1966 final against West Germany. In the 1966 World Cup final at Wembley, England beat West Germany 4-2 after additional time.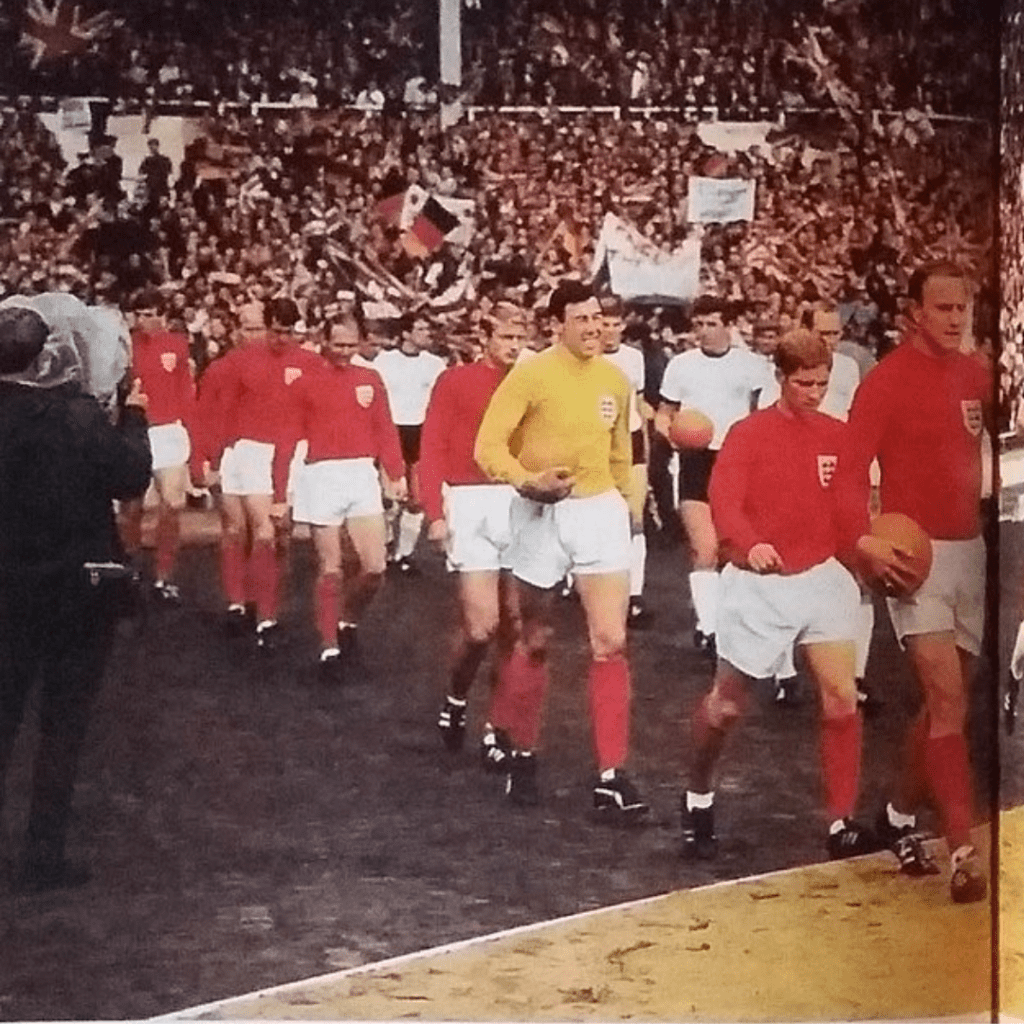 Bobby Moore's victorious team defeated West Germany (at Wembley stadium) thanks, in large part, to Geoff Hurst's amazing hat trick. Two of the goals came inside the 101st as well as 120th minutes. Just this one time, football returned to its rightful home.
West Germany 3-2 England (1970)
Four years later, in the 1970 World Cup quarterfinal, West Germany exacted revenge on England by striking in additional time. That was after the game was tied in the 82nd minute. Alan Mullery, with Martin Peters, provided England with an early lead.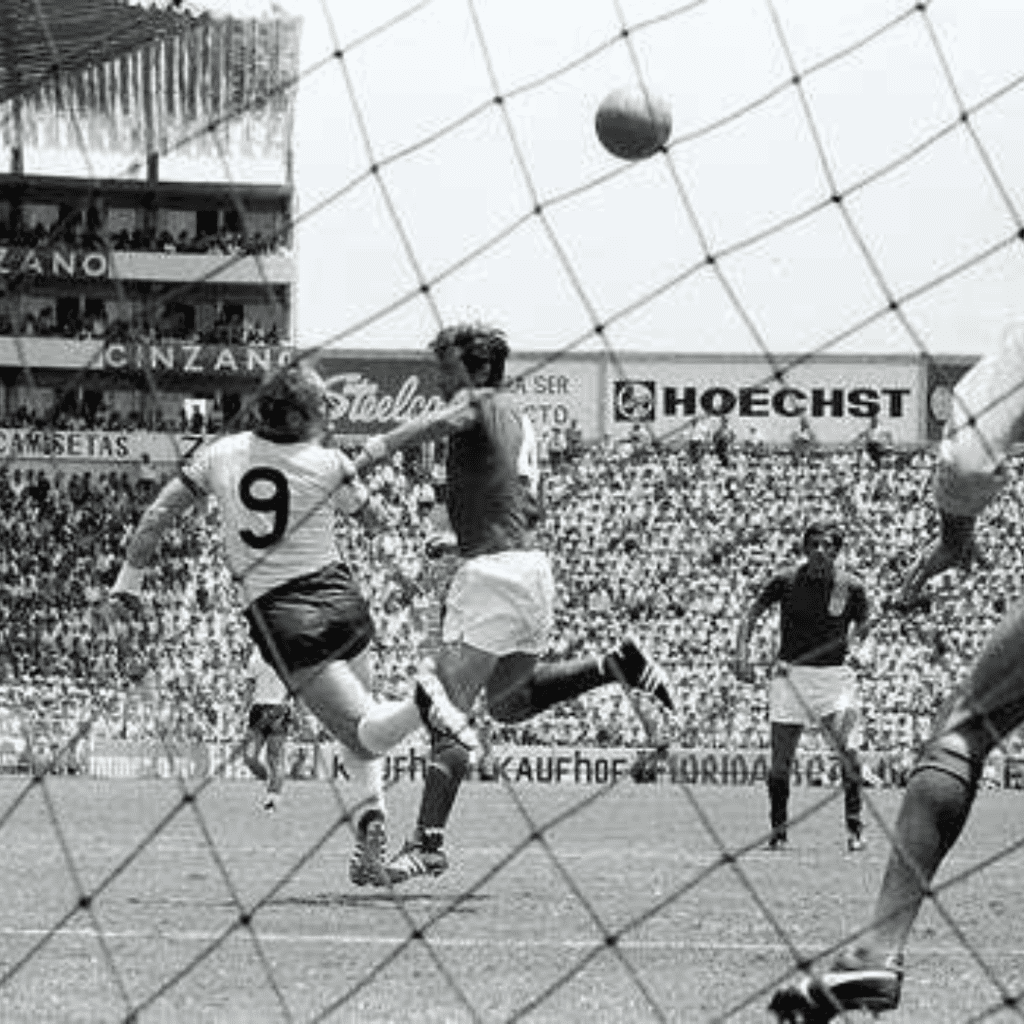 But they were still unable to hold onto their crown or, amazingly, the two-goal advantage, as they shockingly lost after Gerd Muller struck the game-winning goal in the 108th minute. It set the stage for a 50-year feud that was almost totally one-sided.
Argentina 1-2 The Netherlands (1998)
The crowd went nuts when Bergkamp's fantastic goal ended a thrilling quarterfinal match with Argentina! It was their first encounter since the South American host's victory in the 1978 World Cup final held in the capital city of Buenos Aires.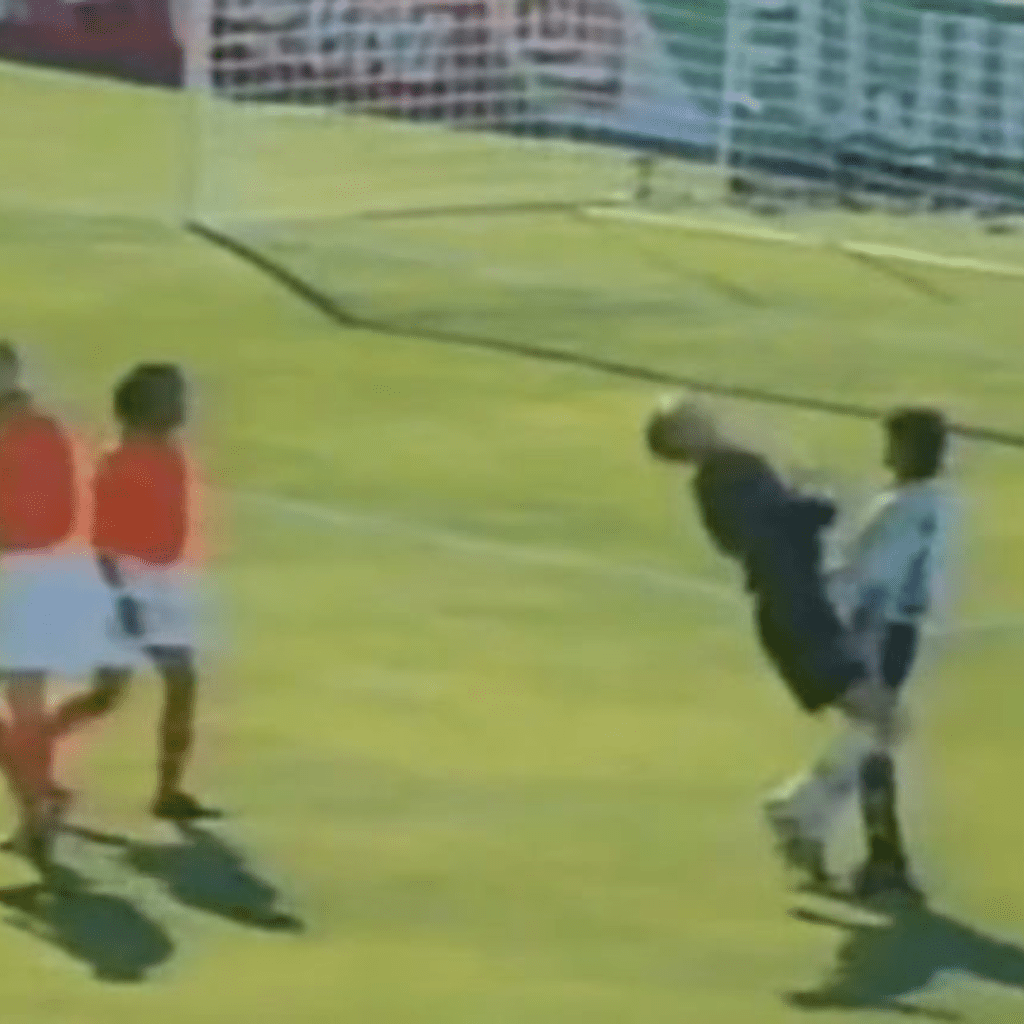 Two decades later, the Oranje finally managed to achieve redemption. Both countries gave the game their all, but Dennis Bergkamp's well-timed, spectacular goal ultimately decided the match. It gave the Netherlands team a spot in the round of 16.
England 0-1 Brazil (1970)
During the group stage of the 1970 World Cup in Mexico, England faced the greatest Brazilian team ever to play the sport. Star players in the squad included Pele, Jairzinho, Rivelino, Gerson, Carlos Alberto, and Tostao, who made up Brazil's star-studded team.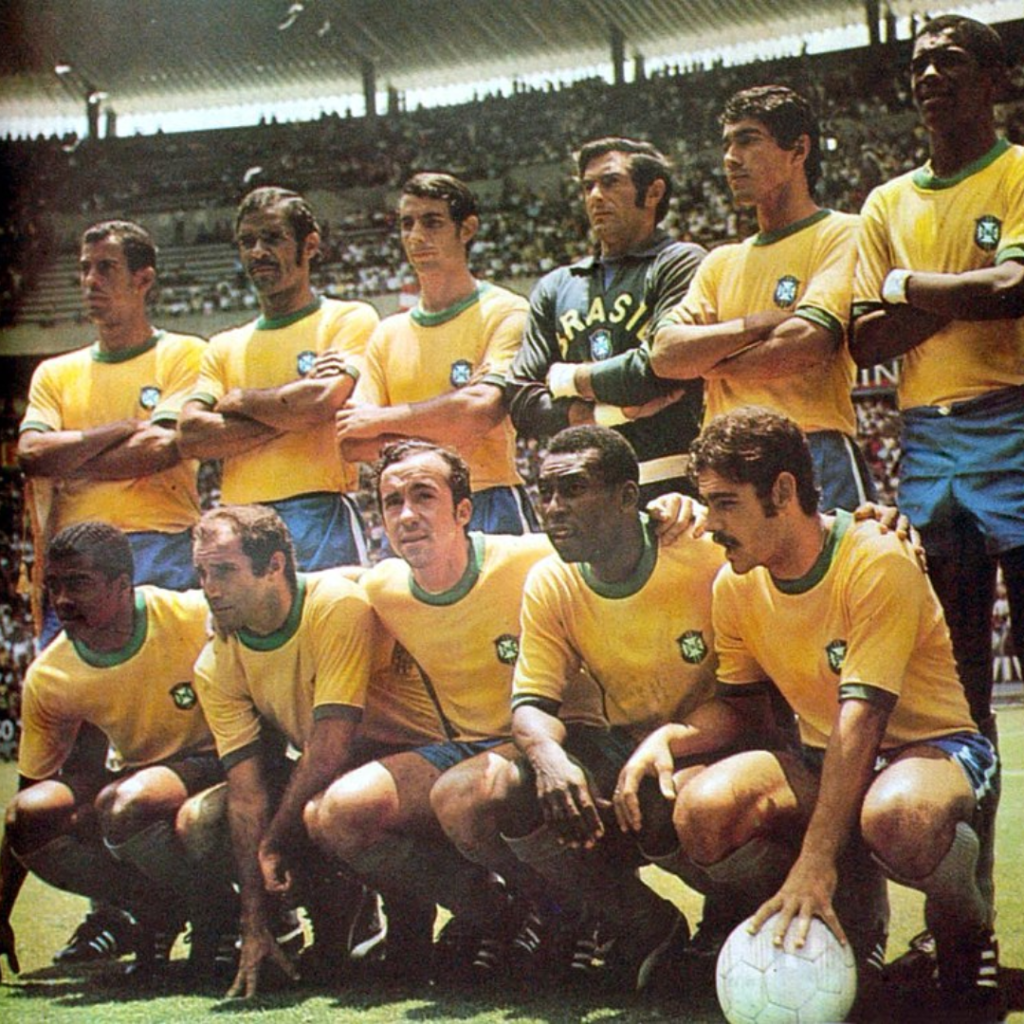 England also had players that were crucial to their success in 1966. Therefore, they were the favorites to claim the trophy. But Jairzinho's goal gave Brazil the final score of 1-0. However, the Three Lions were still able to leave with high spirits based on their incredible resiliency.
Argentina 2-3 Romania (1994)
Argentina's 1994 World Cup match versus Romania was always going to be clouded in animosity. This was owing to Diego Maradona's exclusion from the team after a drug test, where he tested positive for ephedrine. The team had to play sans their leader.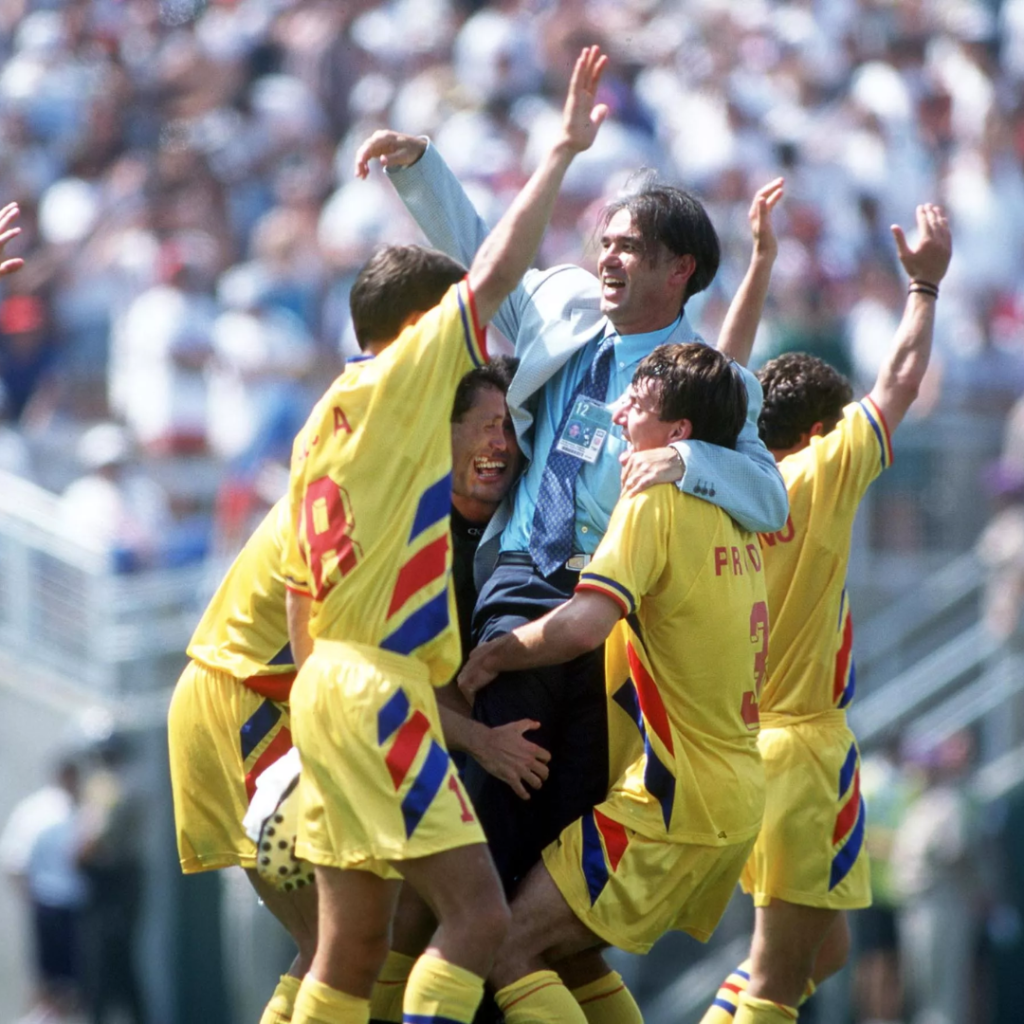 There was a theory that Argentina came in third in their group deliberately so that they would play Romania instead of Italy. That ploy flopped horribly when the Romanians put up a valiant fight and defeated the two-time world champs 3-2.
Germany 2-1 Sweden (2018)
After the defeat to Mexico, Germany had to win this match if they needed to stay in the tournament. A risk resulted when Julian Brandt struck from 20 yards and banged the right goalpost in the 92nd minute. That's after a flurry of passes around the box.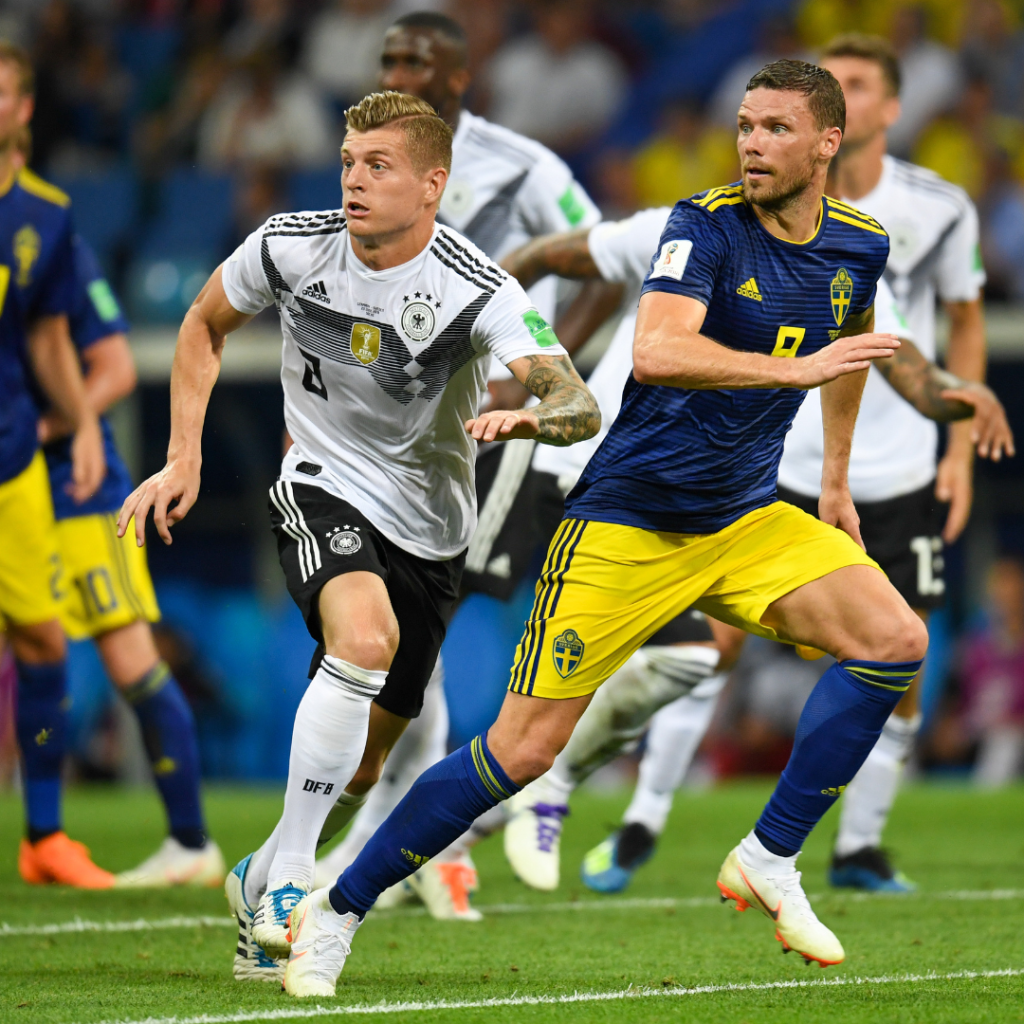 Goalkeeper Robin Olsen saved the passes that set up Mario Gomez's header. The defending World Cup champions fell behind 1-0 before Marco Reus tied the score. Toni Kroos then masterfully secured the victory with a goal from a free kick in the 94th minute.
Brazil 1-2 Belgium (2018)
The 10th own goal of the 2018 World Cup came after Nacer Chadli's corner hit Fernandinho's arm and sailed through to the net. Brazil had only allowed one goal in their previous four games in Russia. After Romelu Lukaku's strong run, Kevin de Bruyne increased Belgium's edge.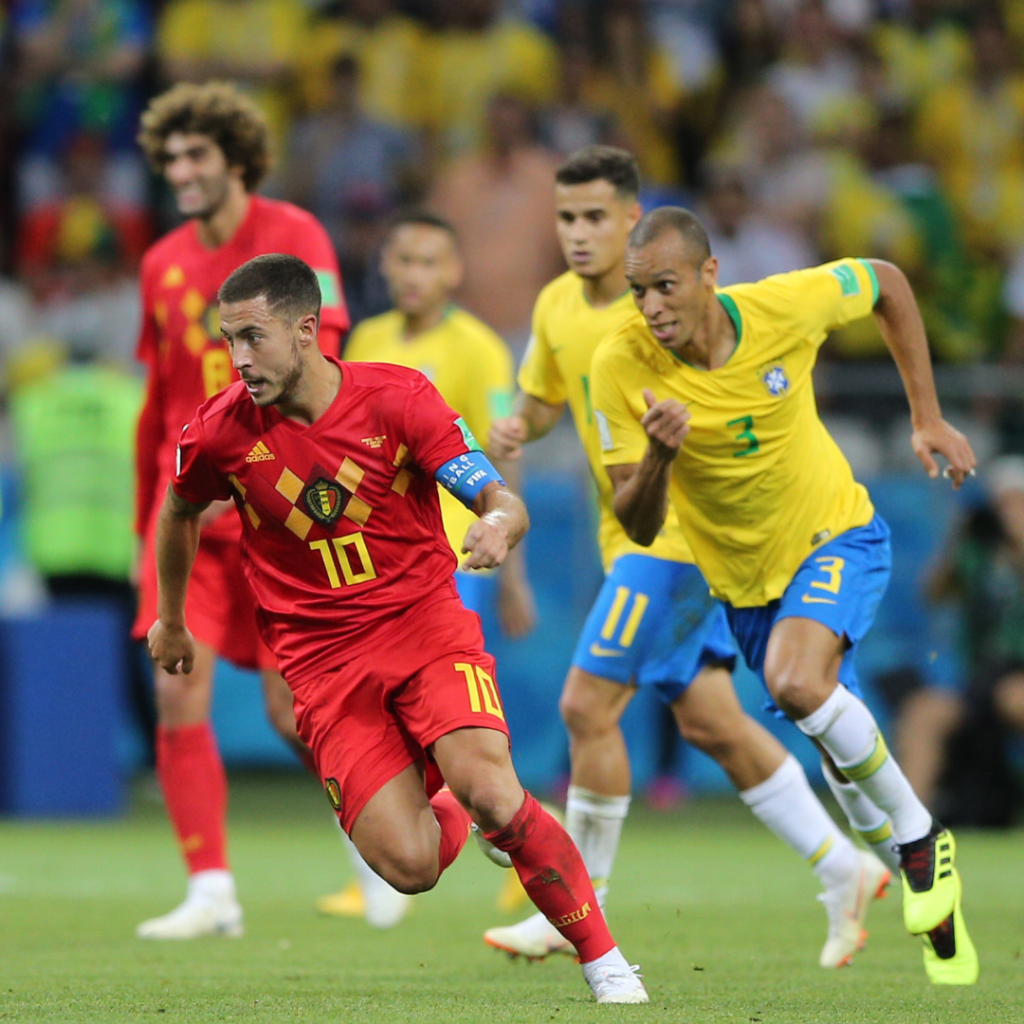 Bruyne delivered a beautiful 20-yard arrowed finish. Following Neymar's corner, Thiago Silva missed ahead of an open goal, but replacement Renato Augusto offered Brazil faith with a diving header after Philippe Coutinho's exquisite assist. But that wasn't enough for Brazil to win the game.
Germany 4-0 Portugal (2014)
Germany defeated the 10-man Portugal squad and started their World Cup quest in spectacular fashion. All thanks to Muller's maiden hat trick of the tournament. At 2-0, Pepe, a defender for Portugal, got issued a red card while appearing to headbutt a German player.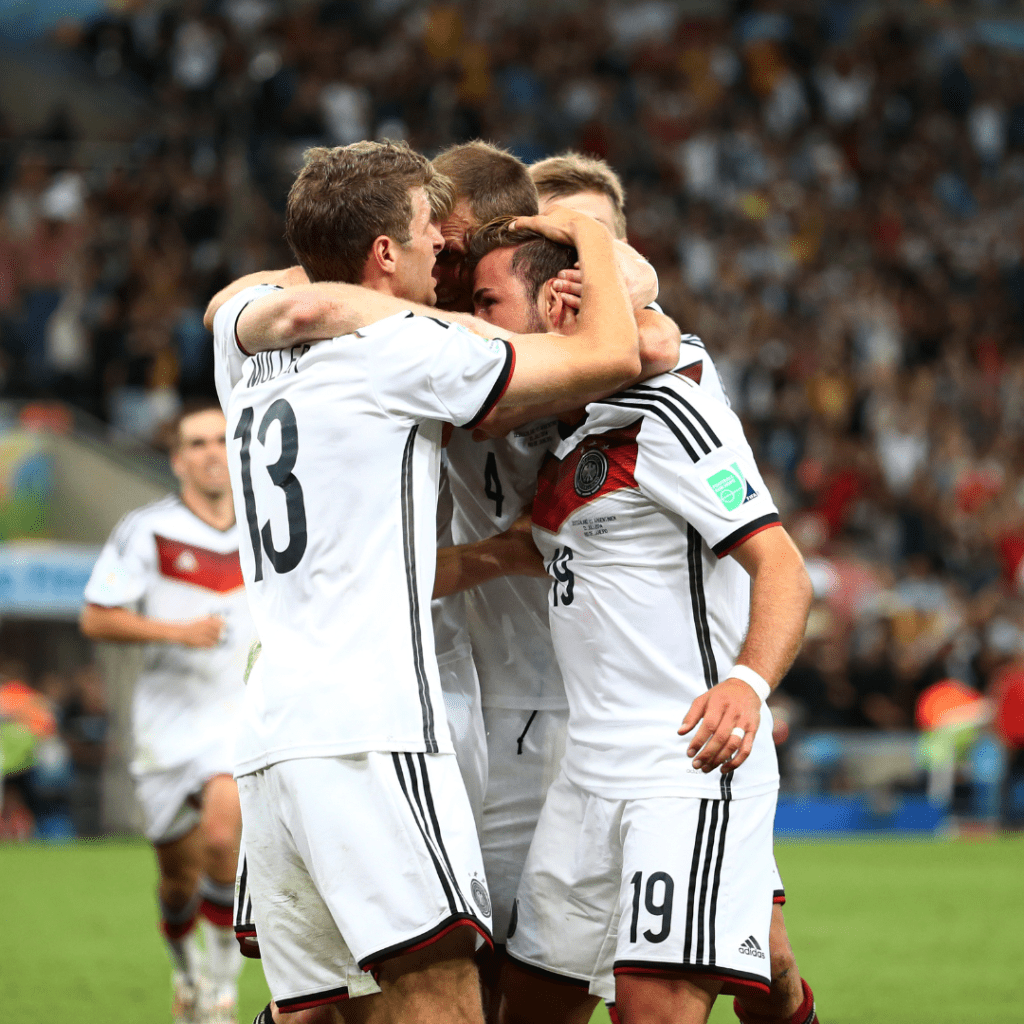 Thomas Muller's three goals led Germany to a resounding 4-0 victory. This elevated his nation to the top spot in the edition. Additionally, this encounter confirmed two popularly accepted footballing beliefs: that Thomas Mueller can score goals and that Pepe is nuts.
USA 2 : 2 Portugal (2014)
The USA was moments away from advancing to the round of 16 as Clint Dempsey placed them 2-1 ahead of the Portuguese squad. The goal came after a sensational Jermaine Jones strike in what was, undoubtedly, the most entertaining World Cup group that year.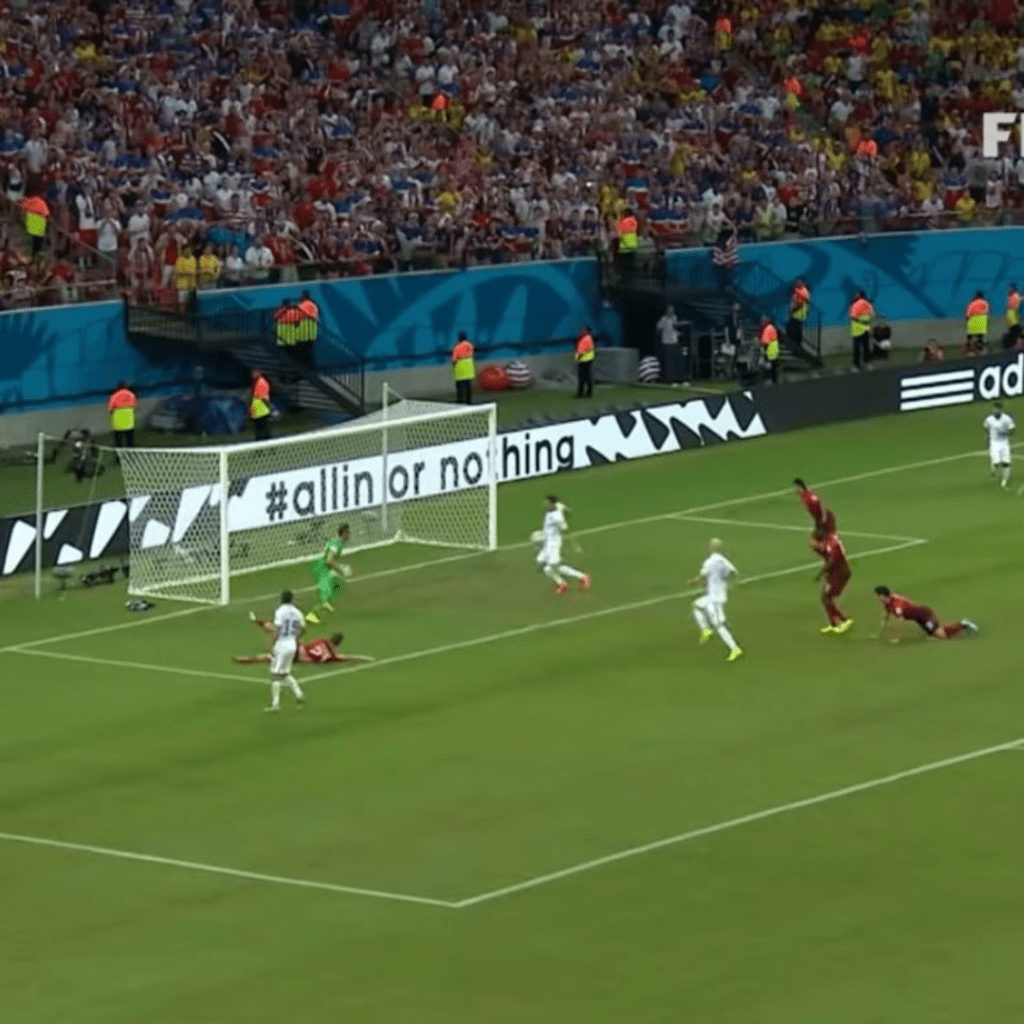 Despite this, Cristiano Ronaldo never intended to exit the competition gracefully. He was bringing the fight to them. In the final seconds of extra time, Portugal's chances were saved by replacing Silvestre Varela's powerful header. However, these were short-lived hopes.
Algeria 4-2 South Korea (2014)
Algeria defeated South Korea 4-2 in a thrilling Group H encounter at Porto Alegre, being the first African nation to ever net three goals in a World Cup game. The Algerians that scored goals were Islam Slimani, Rafik Halliche, Abdelmoumene Djabou, and Yacine Brahimi.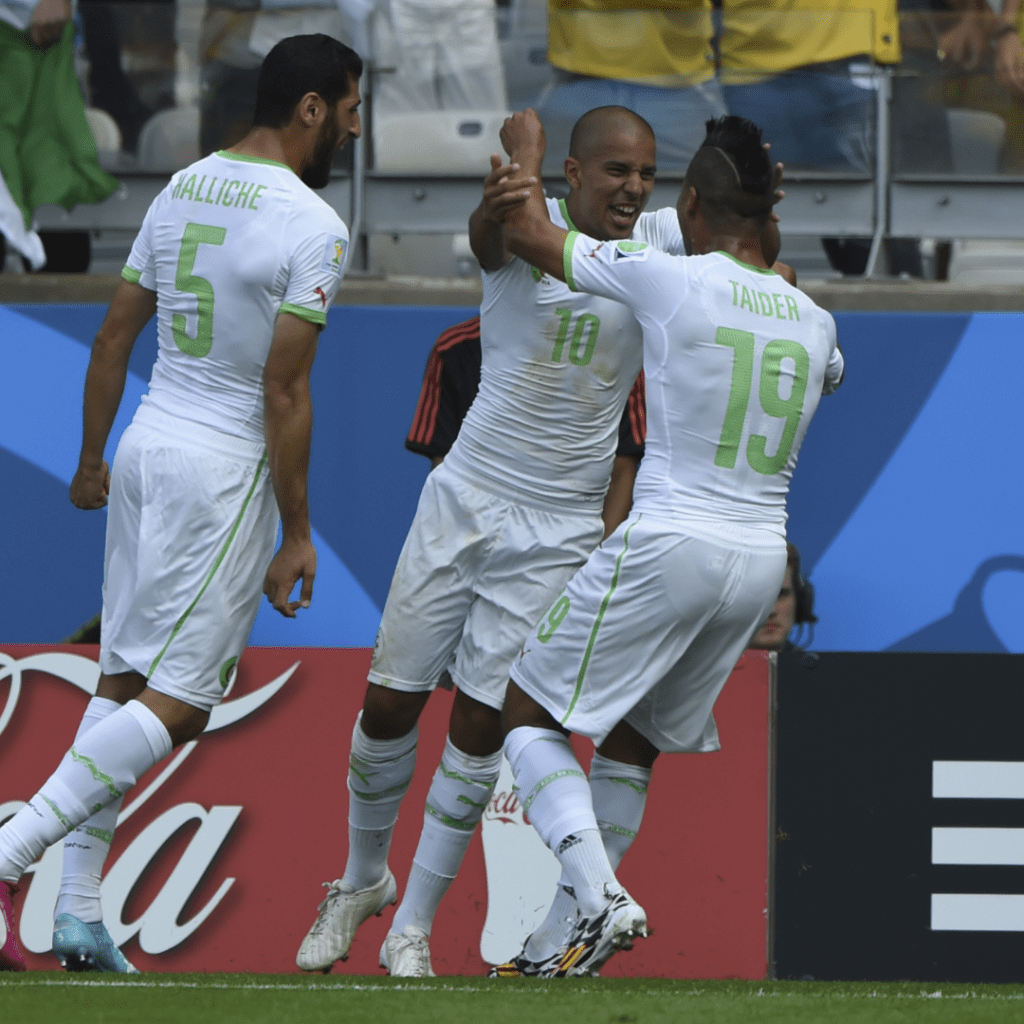 This win proved to be a crucial outcome in their ultimately successful attempt to advance to the round of 16, which they accomplished with a 1-1 draw versus Russia in their final encounter. But this victory was unquestionably their best, and it was well-deserved.
Switzerland 2-5 France (2014)
In their Group E match against Switzerland, France gave, without a doubt, their best performance in quite a while (the next year, they went on to become the champions). Karim Benzema missed a penalty kick because of the French team's overwhelming domination.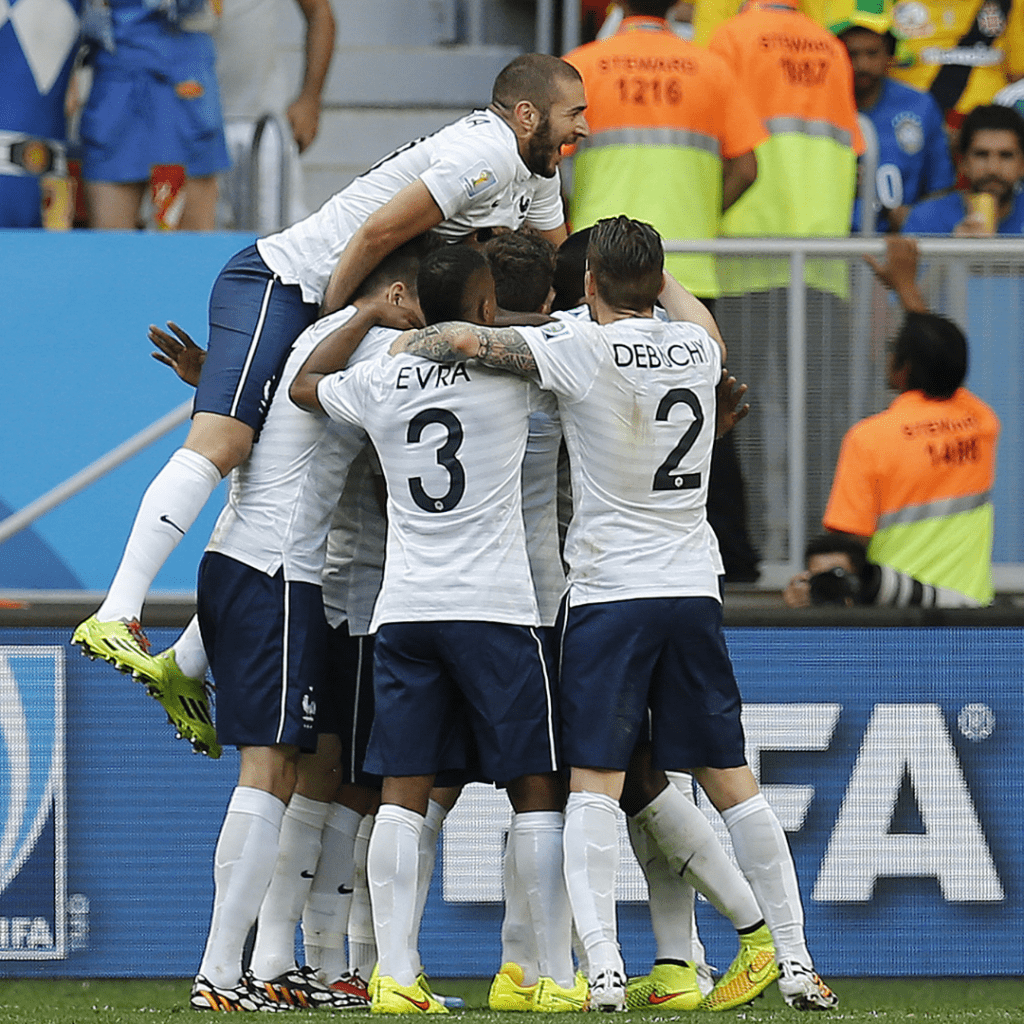 In addition, he had a late goal disallowed only after the referee had already sounded the final whistle. In a resounding victory in Salvador, Bahia, he finally managed a respectable effort, as did Olivier Giroud, Blaise Matuidi, Mathieu Valbuena, and Moussa Sissoko.
Chile 2-0 Spain (2014)
The reigning champions sought to be the first country to retain the cup since Brazil managed it in 1962. However, they gave up their throne after falling to the Netherlands 5-1 in their inaugural game. Two first-half goals secured the win for Chile at the Maracana.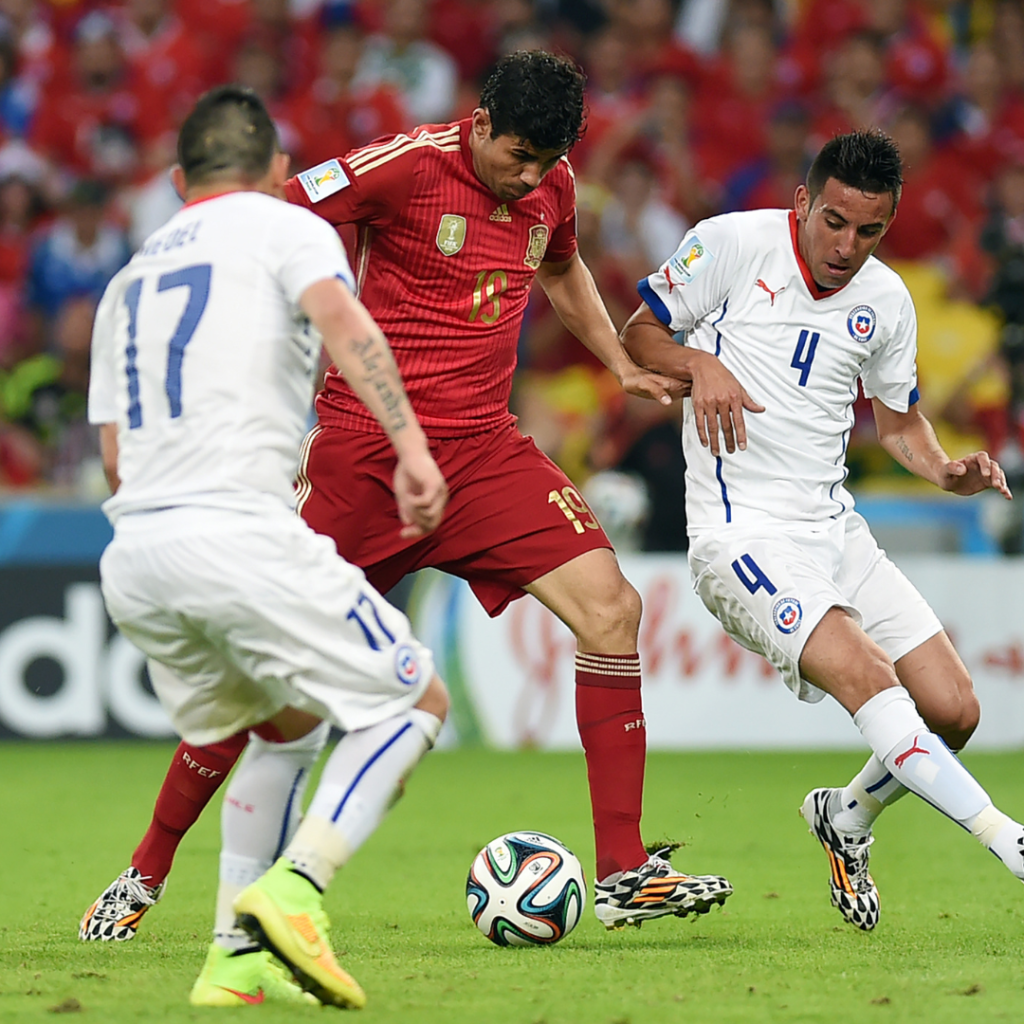 That put an end to Spain's reign of terror. The Chileans made sure that the Spanish would be eliminated in the group phase. The goals by Eduardo Vargas, as well as Charles Aranguiz, caused the most impact since the Spanish were helpless to stop Chile's excellent offensive.
Germany 4-2 Costa Rica (2006)
When it pertains to World Cup opener goals, 2006 stands out, with six goals scored in a tremendously entertaining game. Within the first 20 minutes, three of these occurred. The greatest goal came first, thanks to Philipp Lahm's fantastic right-footed shot from the corner of the box.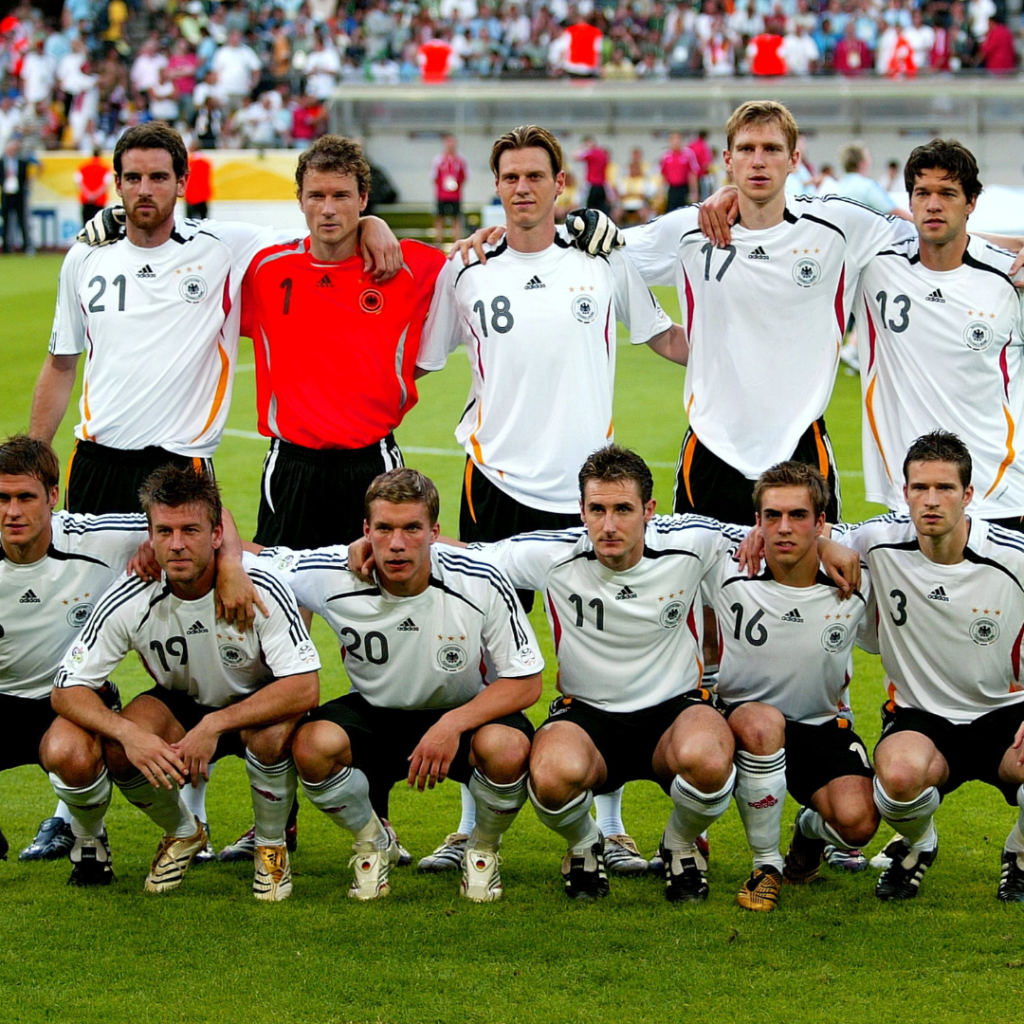 Torsten Frings' long-range goal sealed the victory after Miroslav Klose had scored a few goals, one of which came just after the goalkeeper parried his infamous header. Paulo Wanchope scored twice for Costa Rica, exploiting Germany's shaky defense with his quickness.
Australia 3-1 Japan (2006)
Australia defeated Japan 3-1 in the eagerly anticipated tournament opener for 2006 in Group F. Both teams used three defenders and promoted aggressive football during the game, which featured excellent passes and creative moves. But the best happened in the dramatic final ten minutes.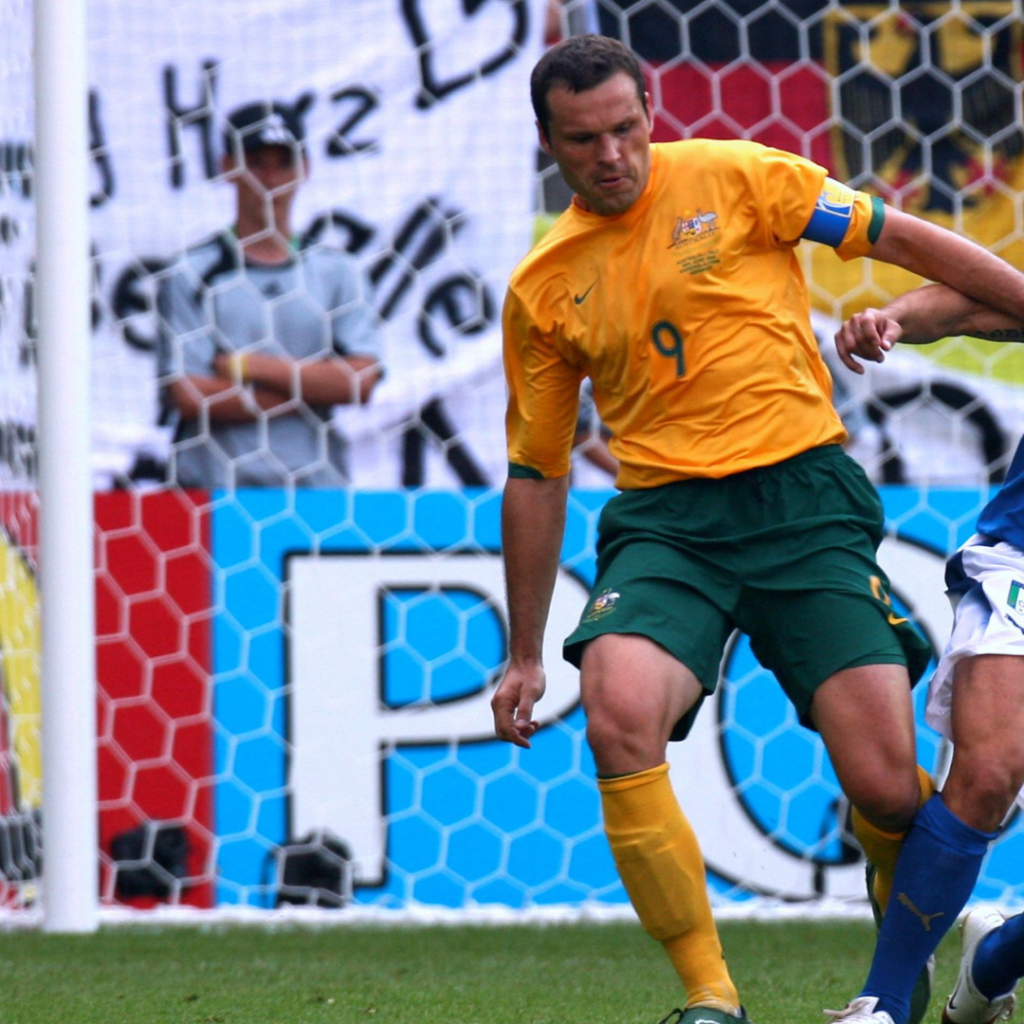 Guus Hiddink's team erased Japan's one-goal advantage as Australia's all-out assault style of football proved to be too hot to deal with in the sweltering Fritz Walter Stadium, Kaiserslautern. Australian legacy was kept intact against Japan thanks to Tim Cahill's late double.
Argentina 2-1 Mexico (2006)
Argentina beat Mexico 2-1 in additional time to advance to the quarterfinals of the 2006 FIFA World Cup. The match had ended in a 1-1 draw during regular time. Goals were by Rafael Márquez ('6) for Mexico with Hernán Crespo ('10) for Argentina.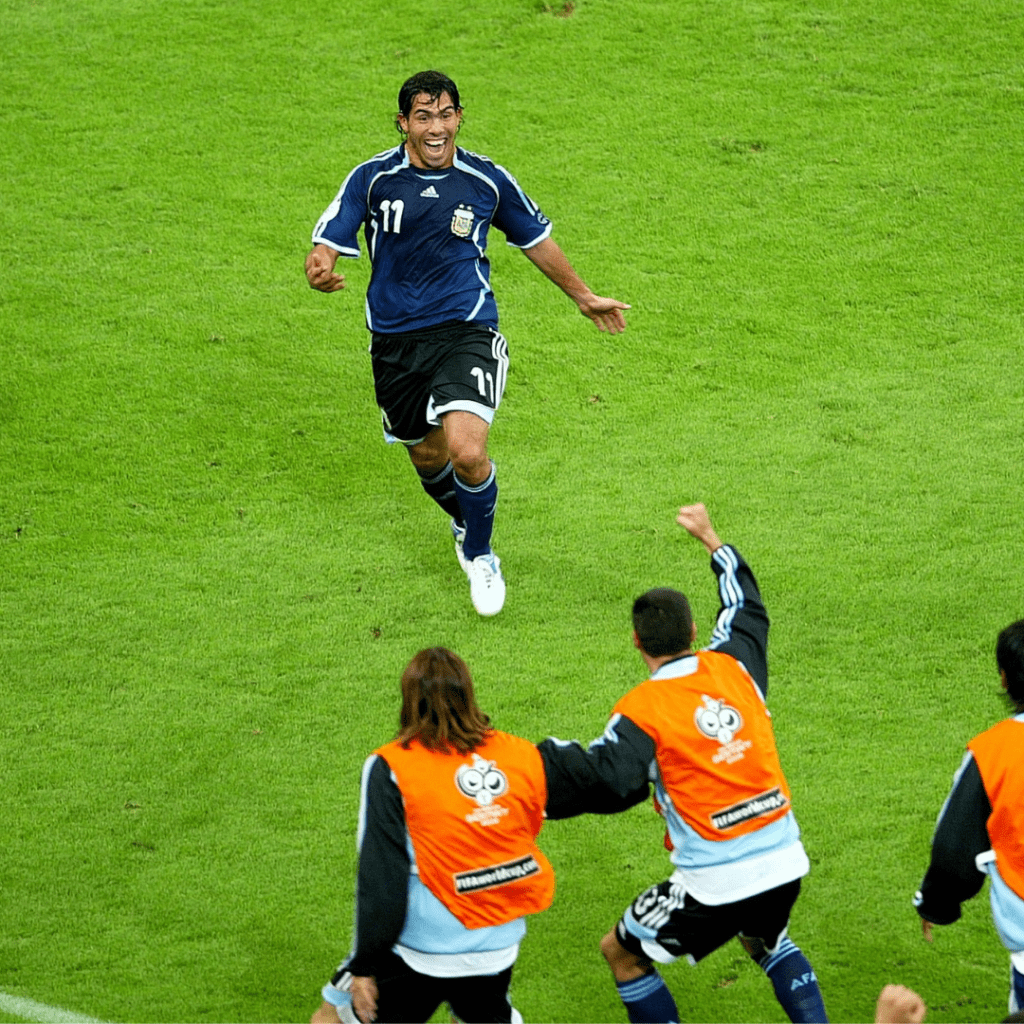 The game remained in a tie at 1-1 after 90 minutes of regular time. This led to overtime to decide the outcome. The winning goal was eventually scored in the 98th minute by Argentine midfielder Maxi Rodriguez, giving the Albicelestes the victory.
Germany 1-1 Argentina (Penalties: 4-2) (2006)
After a tight quarterfinal in Berlin concluded 1-1 after additional time, Germany defeated Argentina 4-2 on penalties. After a span of 49 minutes, Roberto Ayala gave Argentina the much-needed lead by exploiting lax defending to knock in a Juan Riquelme corner.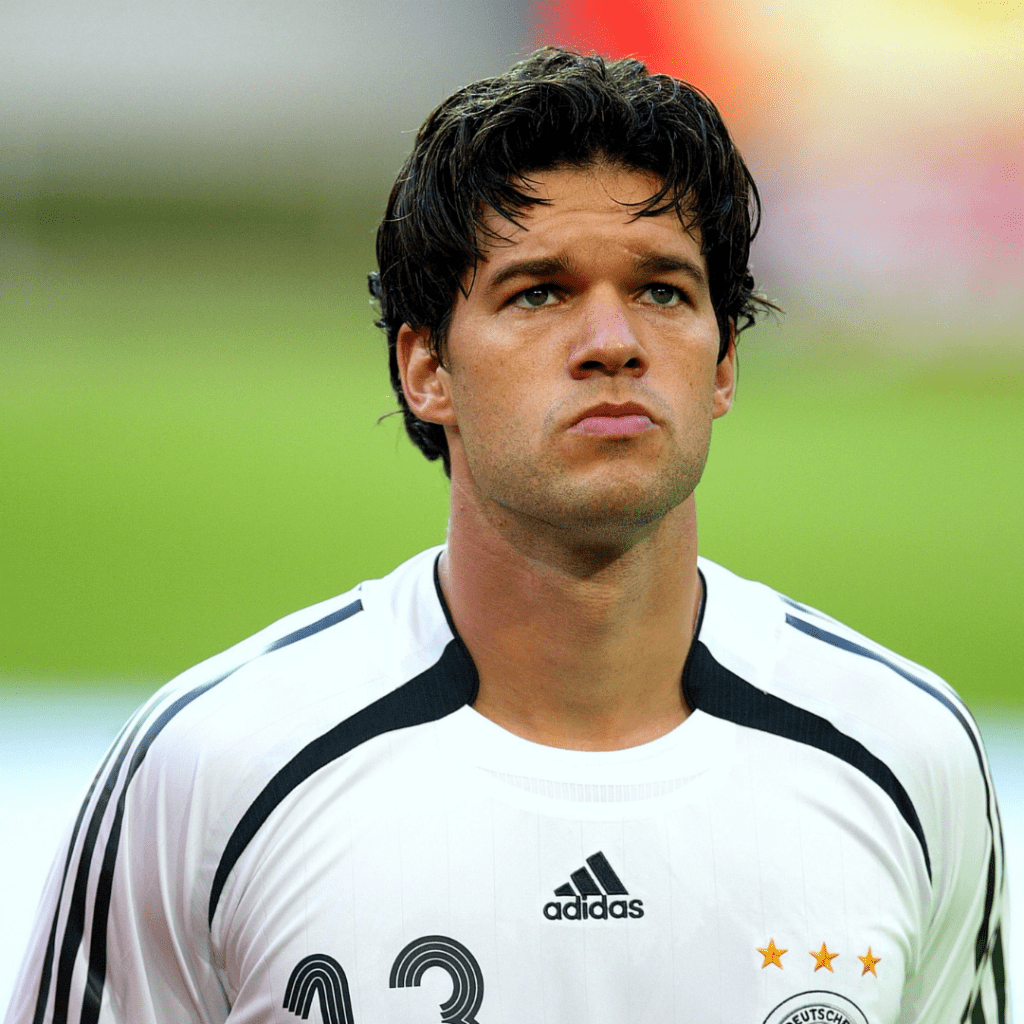 However, with 10 minutes remaining, Tim Borowski deflected on a cross from Michael Ballack, as Miroslav Klose drove in his fifth goal of the competition. The hosts should have advanced after Germany's first four attempts, although Ayala and Esteban Cambiasso all missed.
Italy 2-0 Germany (2006)
With the scores tied, the match was tight, and Italy's opening didn't come until the 119th minute. Fabio Grosso, who covered left back for the Italian team and had the least amount of playing experience, scored the goal, and the Palermo man rejoiced in an emotional fashion.
Alessandro Del Piero netted Italy's second goal on a counterattack. This was after the entire German side had pushed forward in an attempt to somehow achieve a magical equalizer in extra time. It was an incredibly thrilling game in all aspects.