Canadian Weightlifter Breaks Record For Heaviest Dumbbell Lifted By A Woman
By Peter C May 10, 2022
---
Like in other areas of life, people become famous in sports by their ability to break old records and set new ones. The story of Samantha Belliveau, a 29-year-old weightlifter from Canada, is inspiring and has made her more popular.
Samantha made history after lifting the heaviest dumbbell in history. She achieved this feat after raising a 183.4-pound dumbbell using only one arm. What was more exciting was her ability to raise the dumbbell over her head with just one arm. What this means for Samantha is that she has been able to set a new record for others to try to beat.
It is important to know that Samantha broke the record in the middleweight division of the 2022 Clash on the Coast strongwoman competition. Samantha couldn't contain her joy after achieving this remarkable feat. She described this achievement as an inspiration. According to her, athletes love it when their lifestyle changes and adjustments yield excellent results.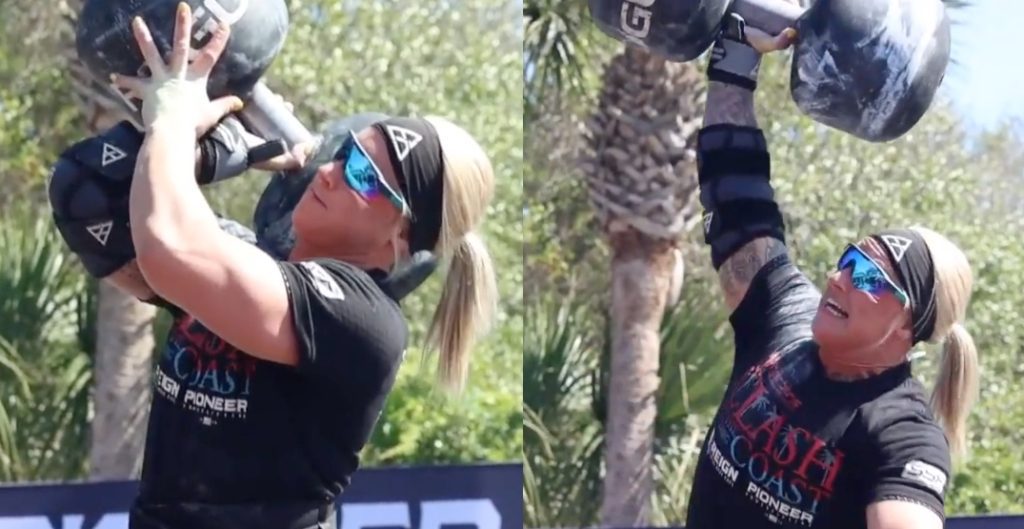 The 29-year-old just returned from an injury she sustained while embarking on a weight loss journey last year. The injury was in her femur area. She went to rehab, and it took months before she could rebuild herself. With this, it is easy to understand why this achievement meant so much to Samantha.
She attributed this to her resilient spirit, determination, and hunger to achieve more in her chosen career. This is a dream come true for her as she has always wanted her name to be on the international stage.