Epic Proportions: 40+ Images That Display the Monumental Size Of Superhuman Athletes
By Ekhama O March 16, 2023
---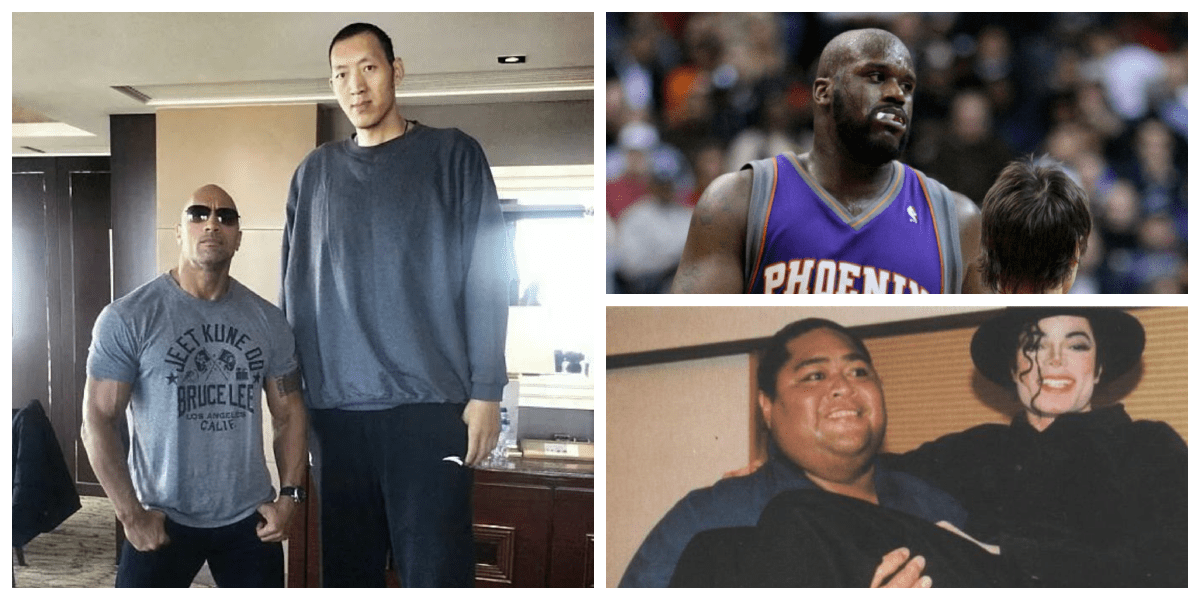 Athletes, naturally, have skills and features that we mere mortals just haven't got. While some of those skills and features are acquired, others were gifted to them naturally, and they've had them since they were born.
Anyone can always build up more muscle, become a better runner, or be more agile. But at the end of the day, they can't change their genes, and that's why these guys are so special. These athletes weren't just born with extraordinary abilities; they had some advantages in physical features that aided in their path to victory on the court or on the field.
These physical advantages often make them stand out from the crowd. From basketballers to wrestlers, have a look at 45 photos that show just how massive these athletes really are.
André René Roussimoff
Stage names in wrestling are usually likened to their skills, but in Andre's case, it was his size that earned him the nickname "Andre The Giant." He was an icon in his time, and fans marveled at him throughout his wrestling career and wherever he went.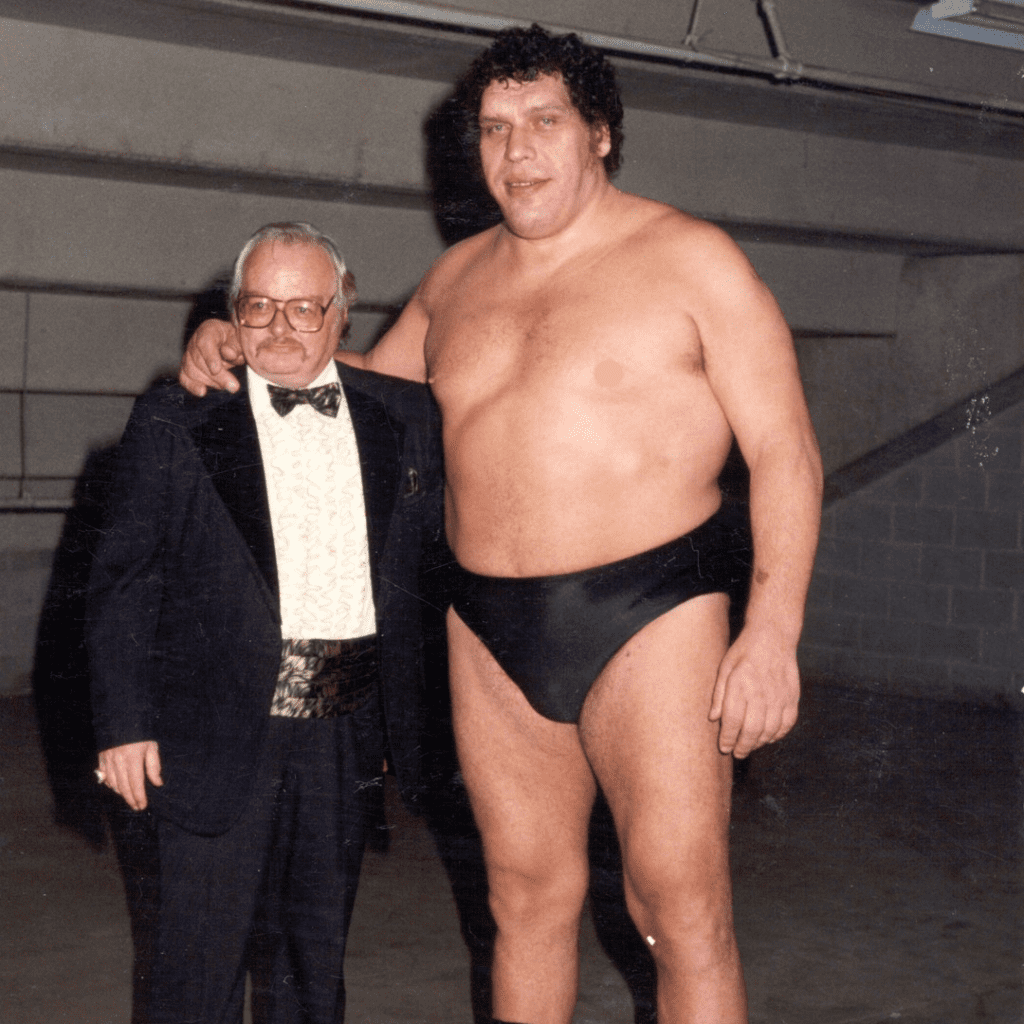 At a point in his career, Andre weighed well over five hundred pounds and stood at seven feet and four inches, a true mammoth of a man. He also got several acting gigs and played characters that were just as big as he was.
Big Show
It wasn't just Andre the Giant who was notorious for his height in the world of wrestling, Paul Donald Wight II (more famously known as the Big Show) was as well. Just like Andre, The Big Show also has acromegaly, a condition that accelerated his growth.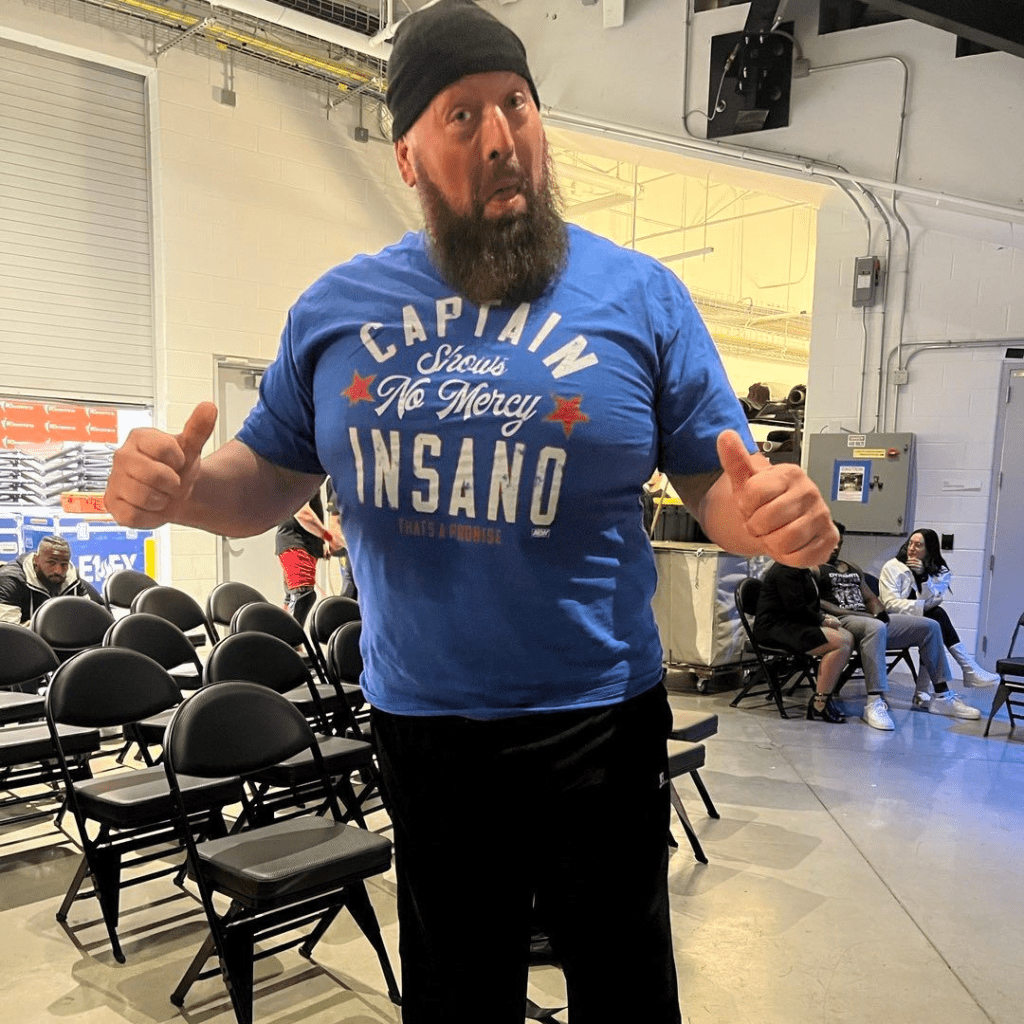 At just twelve, he already stood at more than six feet tall. Now in his fifties, The Big Show is seven feet tall with a weight of nearly four hundred pounds and still torments his in-ring opponents, who fear him for his unbelievable size.
Michael Phelps
The Olympic games are one of the most prestigious sports competitions in the world and one in which Michael Phelps made history. He is the most decorated Olympian of all time and also one of the world's most renowned swimmers.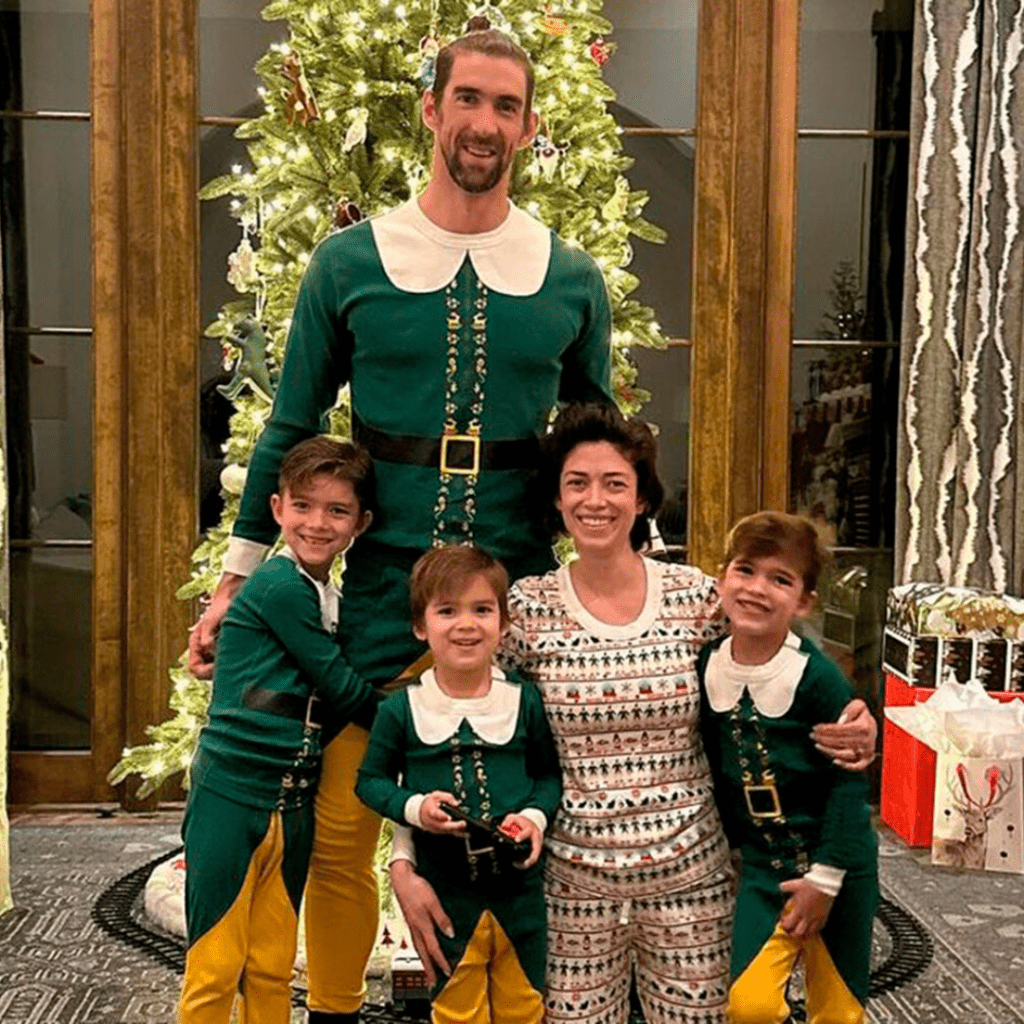 Standing at four inches over six feet, he's also one of the biggest swimmers out there. With twenty-three Olympic gold medals, three silver medals, and two bronze medals (bringing his Olympic tally to twenty-eight medals!) Michael Phelps is also regarded as one of the greatest athletes of all time.
Usain Bolt
Considered to be one of the greatest sprinters of all time and once the fastest man in the world, Usain Bolt was a force to be reckoned with in the world of track and field. He holds the world record in several track races and is an eight-time Olympic gold medallist.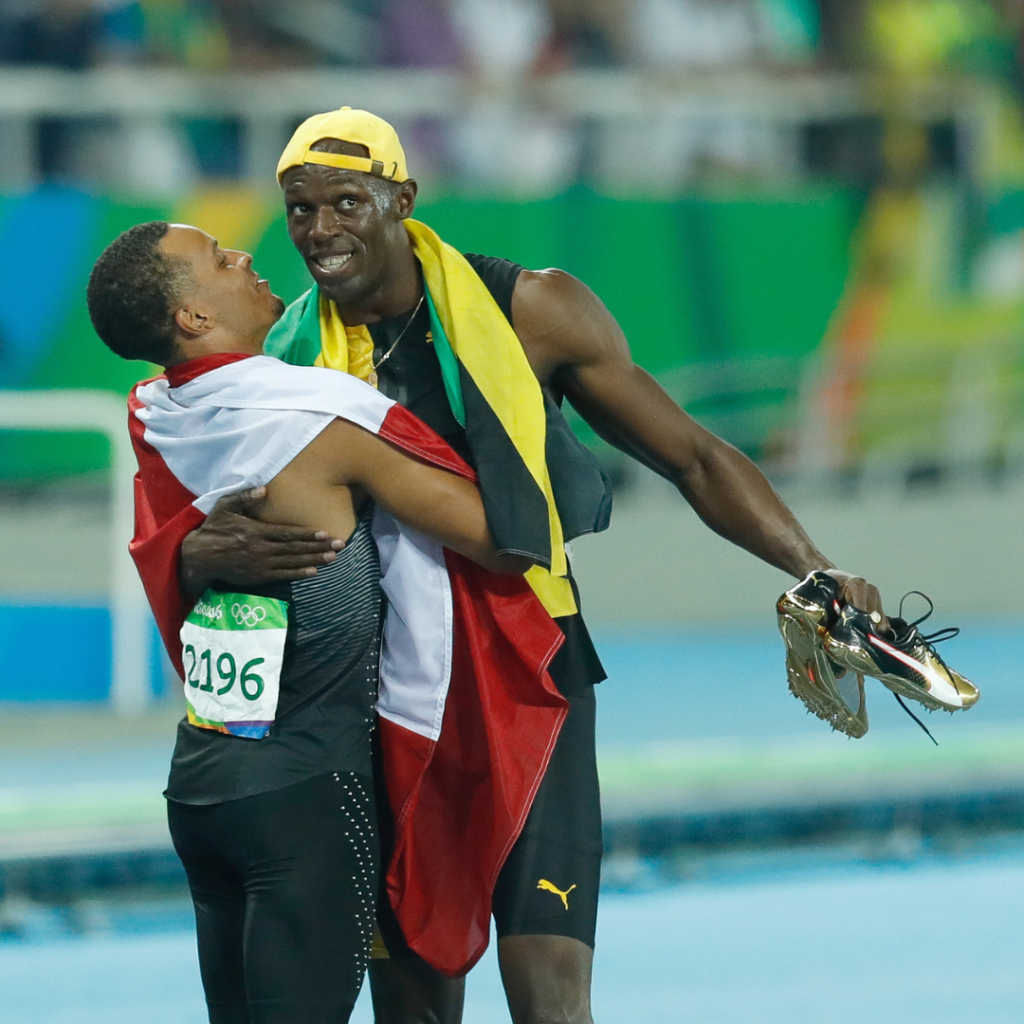 Although Usain had quite a history of hamstring injuries that cost him some extra victories, he still stands out today as an all-time great. Usain stands at about six feet and five inches, which aids him in his field, as size is an advantage on the tracks.
Richie Gray
The Glasgow Warriors player, Richard James Gray, is a Scottish international union rugby player who is easily recognized on the field for his incredible height and pretty unique hairstyle. We mean, who says you can't look good on a pitch?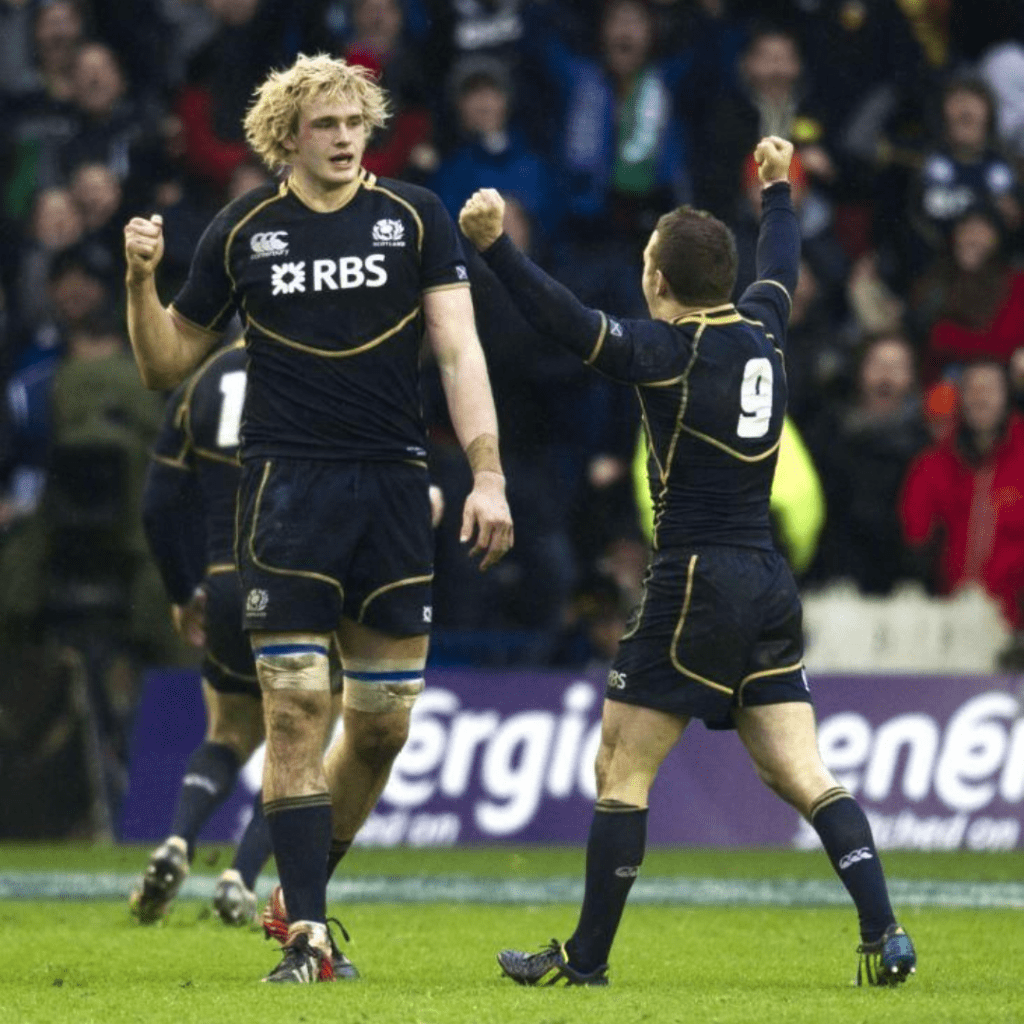 Richie stands at ten inches over six feet and is one of Europe's tallest rugby players (and probably one of the most stylish too). He competed for his home country and before joining the Glasgow Warriors other big rugby teams.
Hongman Choi
We don't know everything about boxing, but we're pretty sure not very many people who compete in the sport have been given as many nicknames as Choi Hong-Man has. He's a kickboxer, an MMA practitioner, and a wrestler from South Korea.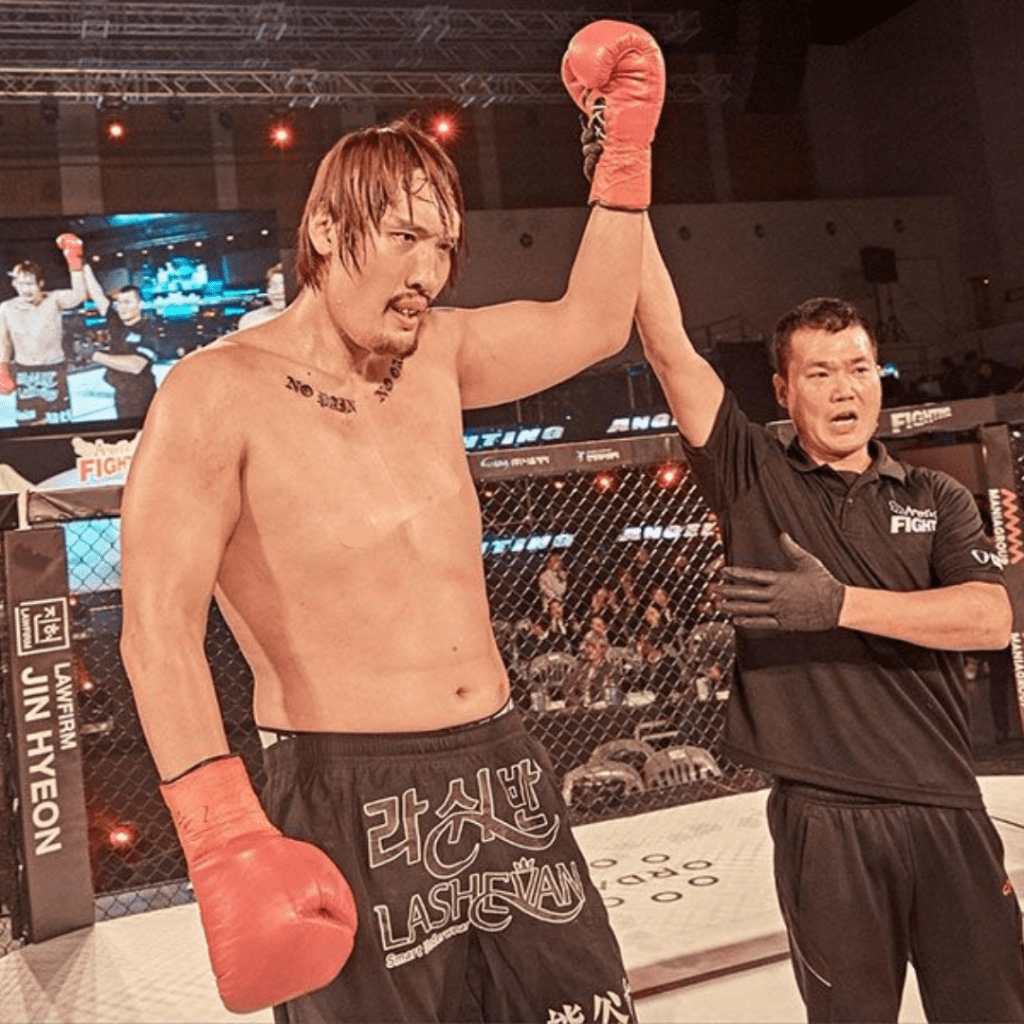 Weighing over three hundred pounds, the more than seven-foot-tall athlete competes in the superheavyweight division. As for his nicknames, Hongman Choi also goes by the "Techno Goliath," "Che Man," and even "Korean Monster." You must be pretty tough to be given so many monikers.
Rik Smits
It's not that common to find someone who crosses the six-foot mark, and that's why we think it's genuinely extraordinary whenever we find someone who's up to seven feet tall. It's a natural asset that's instrumental for players in many sports, especially basketball.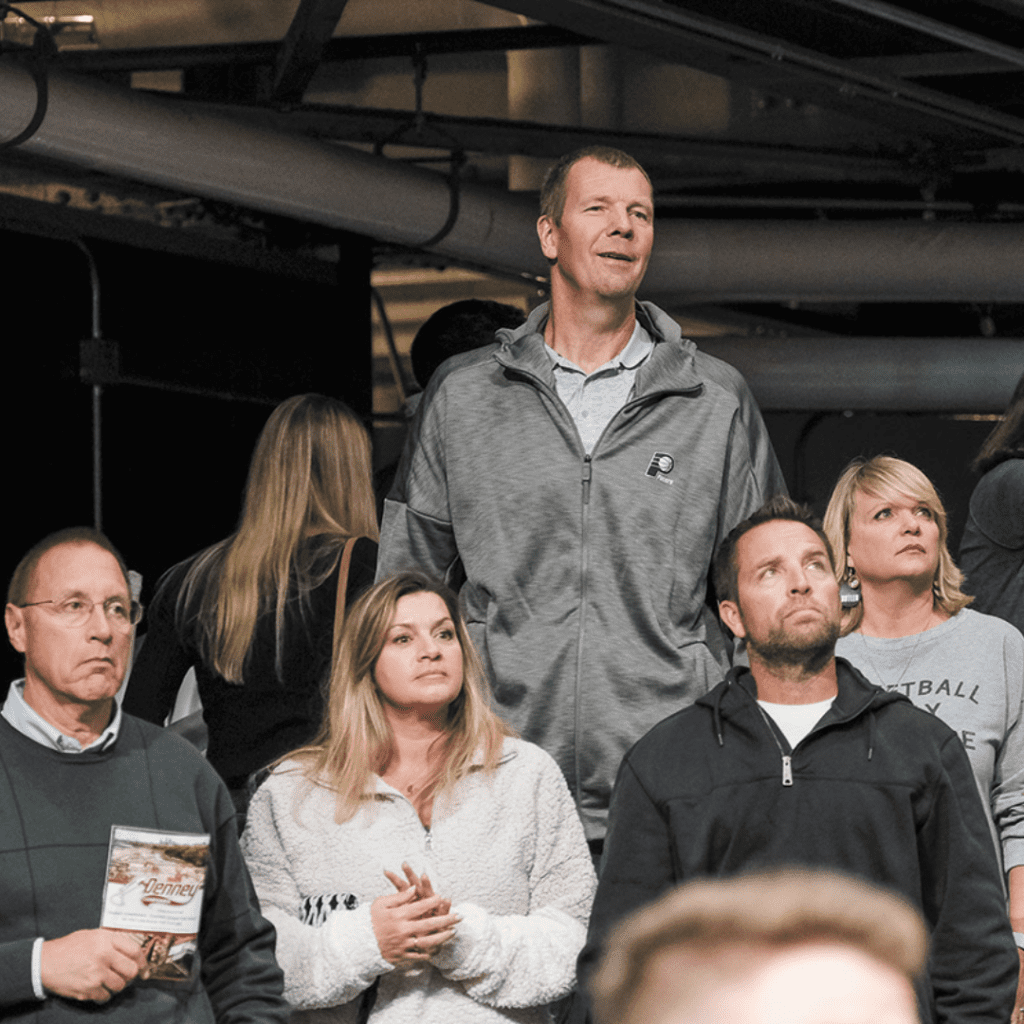 Rik Smits, standing at seven feet and four inches, is one of those basketballers who was gifted with such an asset. Nicknamed "The Dunking Dutchman," Rik was drafted by the Indiana Pacers in 1988 and played for them throughout his NBA career.
Mohammad Irfan
Cricket is the most popular sport in Pakistan, so it is no wonder the country produces some of the most commendable top-notch players in the game. One such player is Mohammad Irfan, who actually came from a very humble background.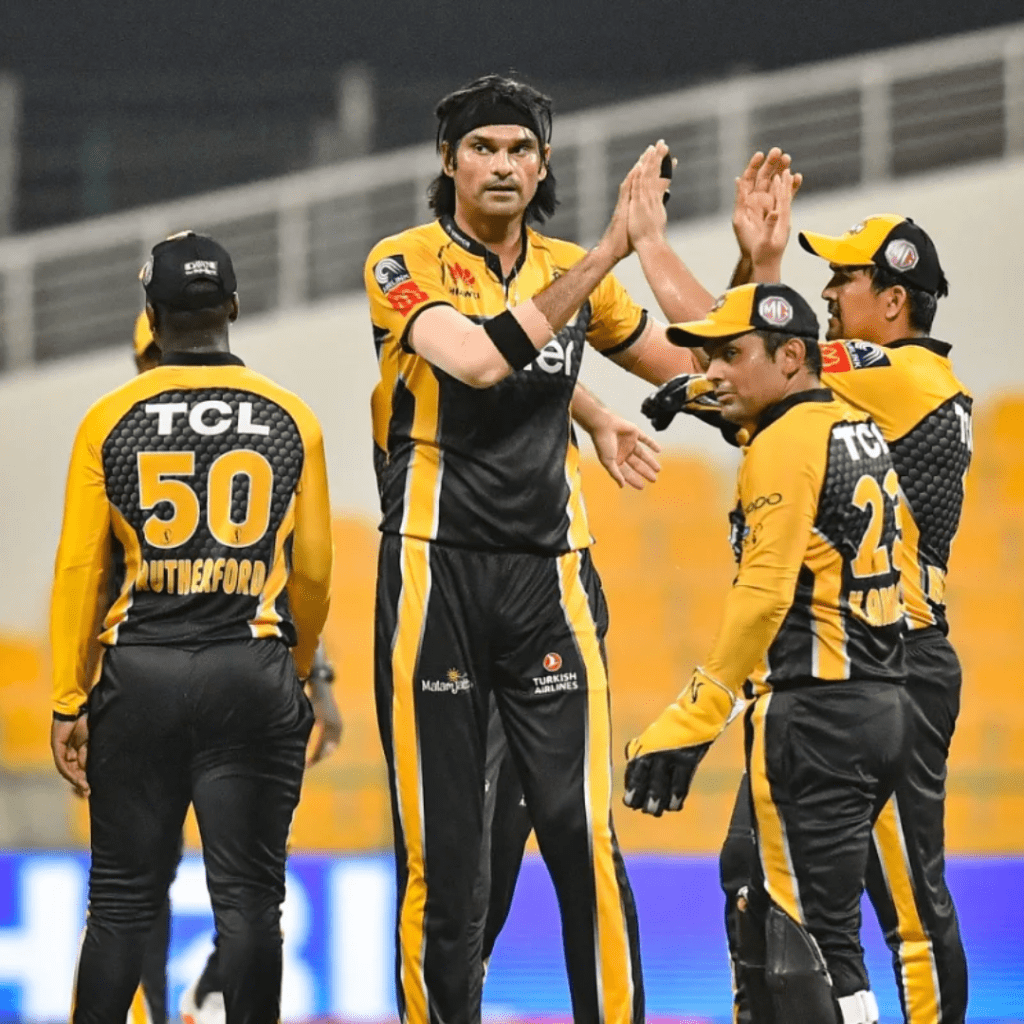 Before Mohammad became renowned as the tallest international cricket player, he used to work at a plastic pipe factory to support his family. Now, he plays in international leagues and represents his country, towering over his opponents with his 7''1′ frame.
Kerri Lee Walsh Jennings
People always assume it's basketball players that need to be tall, but some other sports require their players to have that feature too. One such sport is volleyball. This is a sport in which the athlete, Kerri Lee Walsh Jennings, excels at.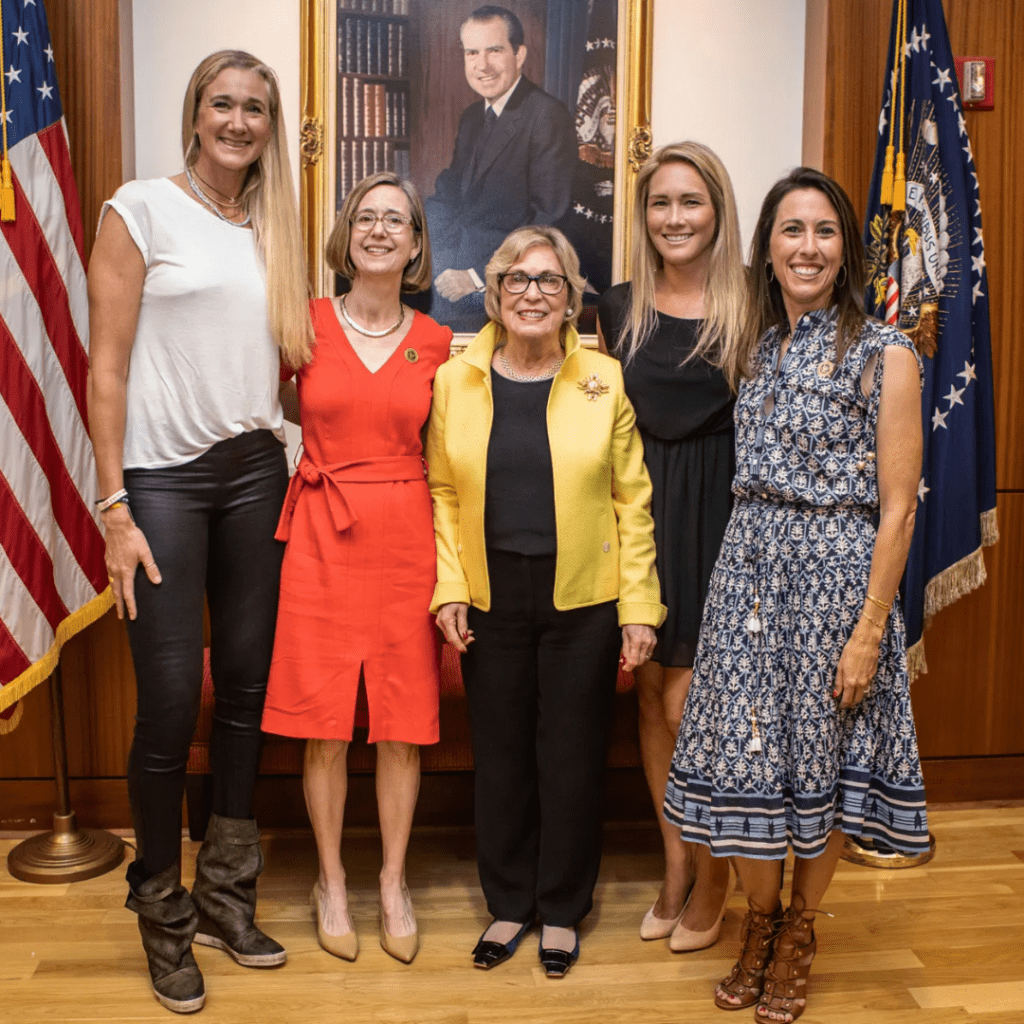 She's a multi-time Olympic gold medallist and one-time bronze medallist who leads in her sport in terms of career victories. She stood at an impressive three inches over six feet and, alongside Misty May-Treanor, was the greatest beach volleyball team of all time.
Gheorghe Muresan
Basketballers are known for having towering heights. It's a natural advantage for athletes who have to reach a basket that's more than ten feet from the ground. We think that's one of the biggest factors that went into drafting this particular player.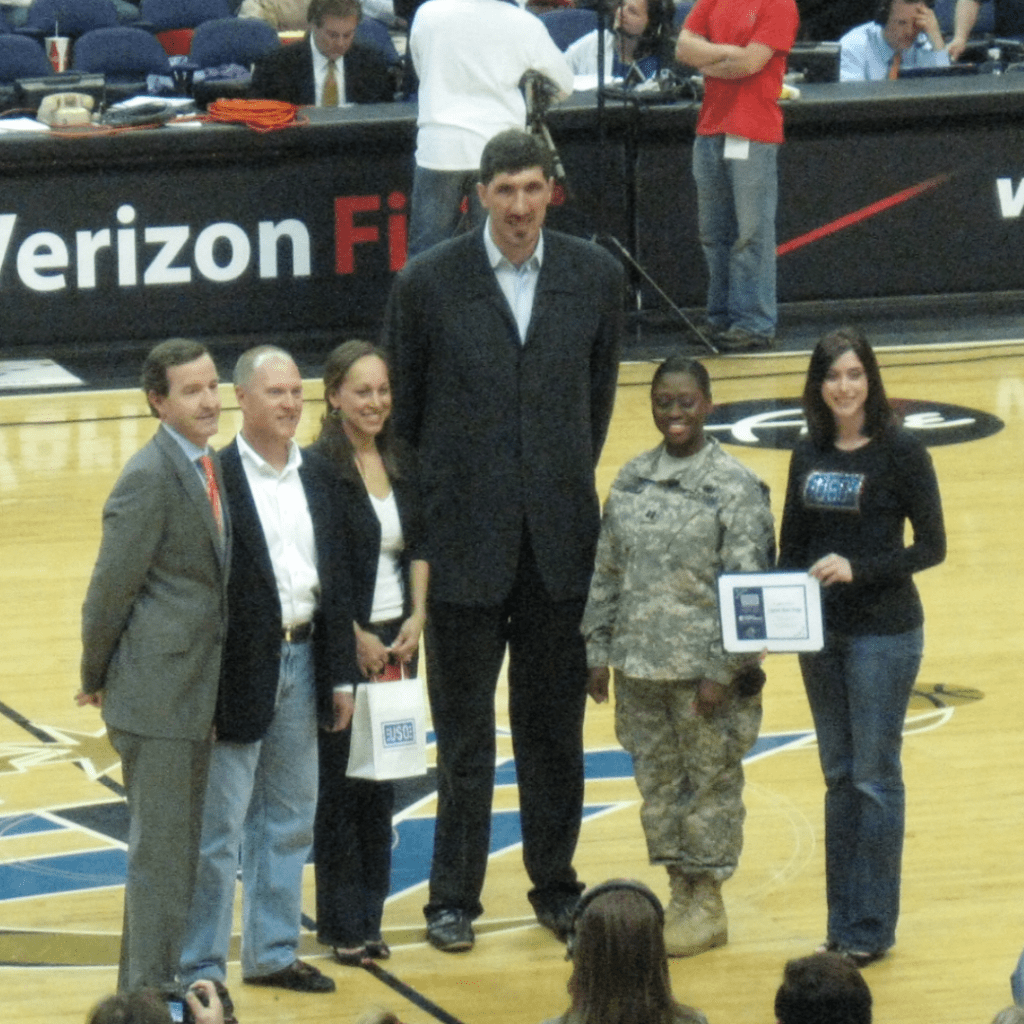 Gheorghe Muresan is a former Romanian player and one of the tallest in the history of the National Basketball Association. Gheorghe stood at seven feet and seven inches, making many other players look like children in his presence on the court.
Suleiman Ali Nashnush
Suleiman was proof that height really was and still remains one of the defining factors in being drafted and getting picked up as a basketball player. The Libyan athlete wasn't six nor seven feet but stood at an impressive eight feet.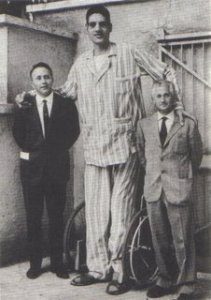 Suleiman towered over absolutely everyone he came in contact with and, till today, is the tallest man to have ever played the sport. In fact, he is one of the few people in medical history to have reached such a height.
Konishiki Yasokichi
The former American Sumo wrestler, Salev'a Fuauli Atisano'e, is an icon in the field. He's reached ranks truly uncharted heights, and with all his many accomplishments, he has proven himself to be a certified legend in the world of sumo wrestling.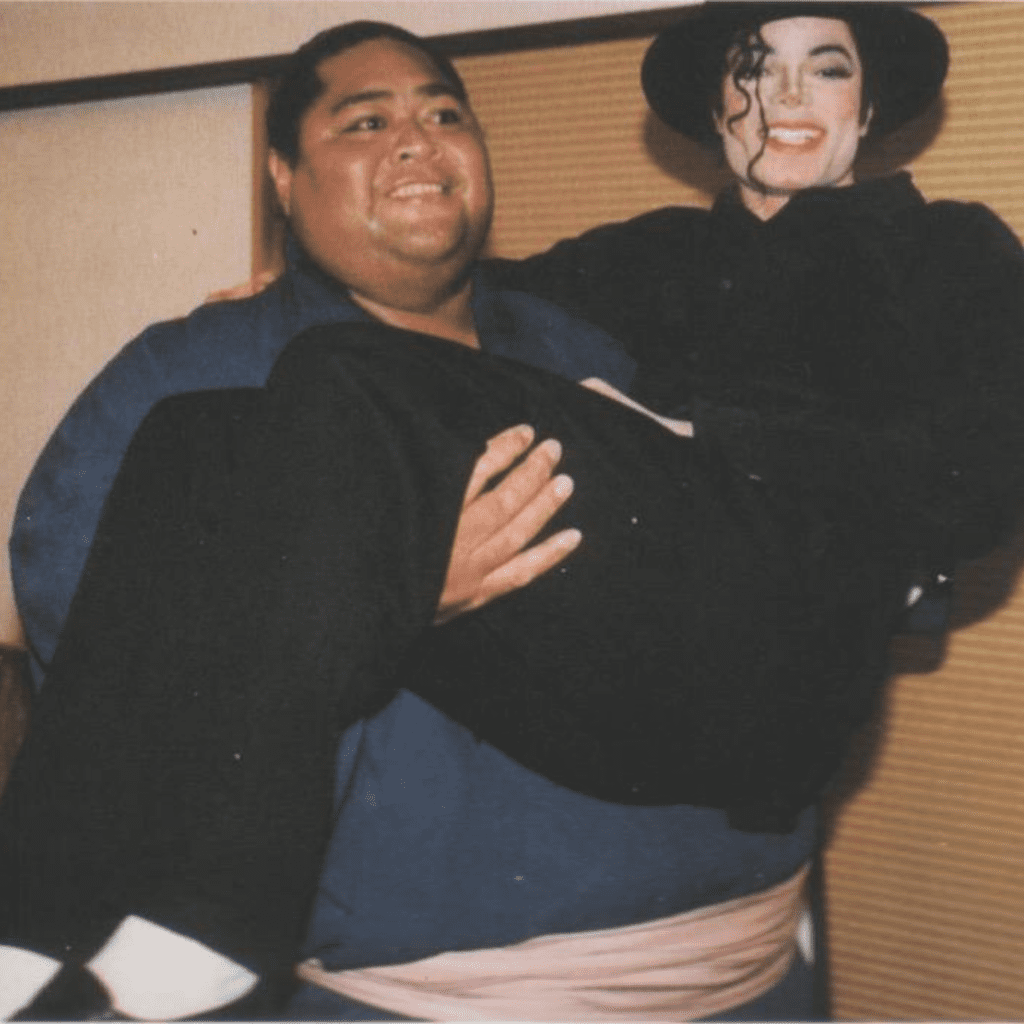 Salev'a's stage name was Konishiki Yasokichi, and his peak weight was about six hundred and thirty-three pounds which made him, at the time, the heaviest wrestler in sumo. Combined with his six feet and a half-tall frame, Konishiki was really someone to behold.
Shaquille O'Neal
Many athletes are known for many things on the court. Whether it's the style in which they play their sport, how much skill they've got, or just a physical feature of theirs that makes them stand out from the crowd. When it comes to Shaq, it's all three.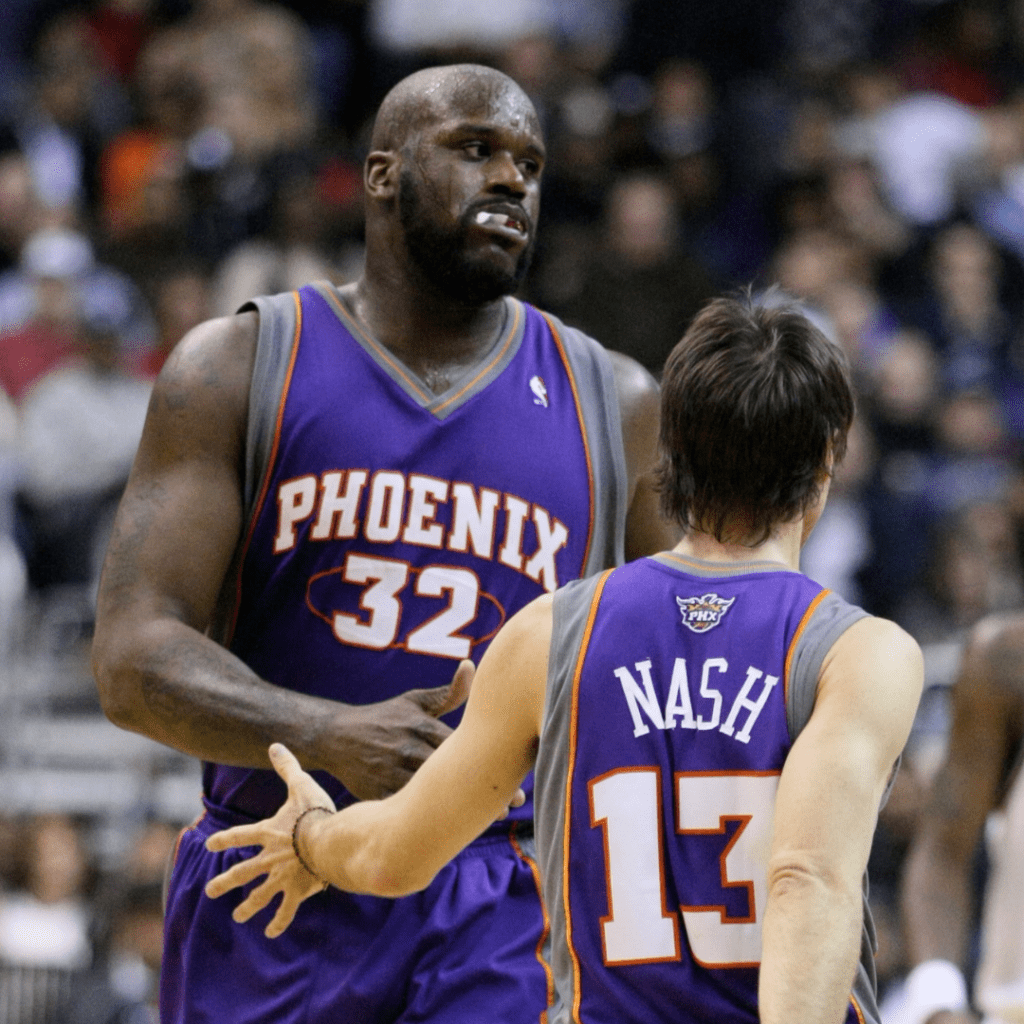 Known as one of the greatest basketball centers of all time, Shaquille O'Neal was a phenom. He was over seven feet tall in height and three hundred pounds in weight, making him a formidable blend of strength, speed, and of course, size.
Maria Sharapova
Maria Sharapova is a legend in women's tennis. An Olympic medallist and career grand slam holder, she had achieved so much in her nearly two decades' worth of a professional career and been a source of inspiration for the younger generation of players to come.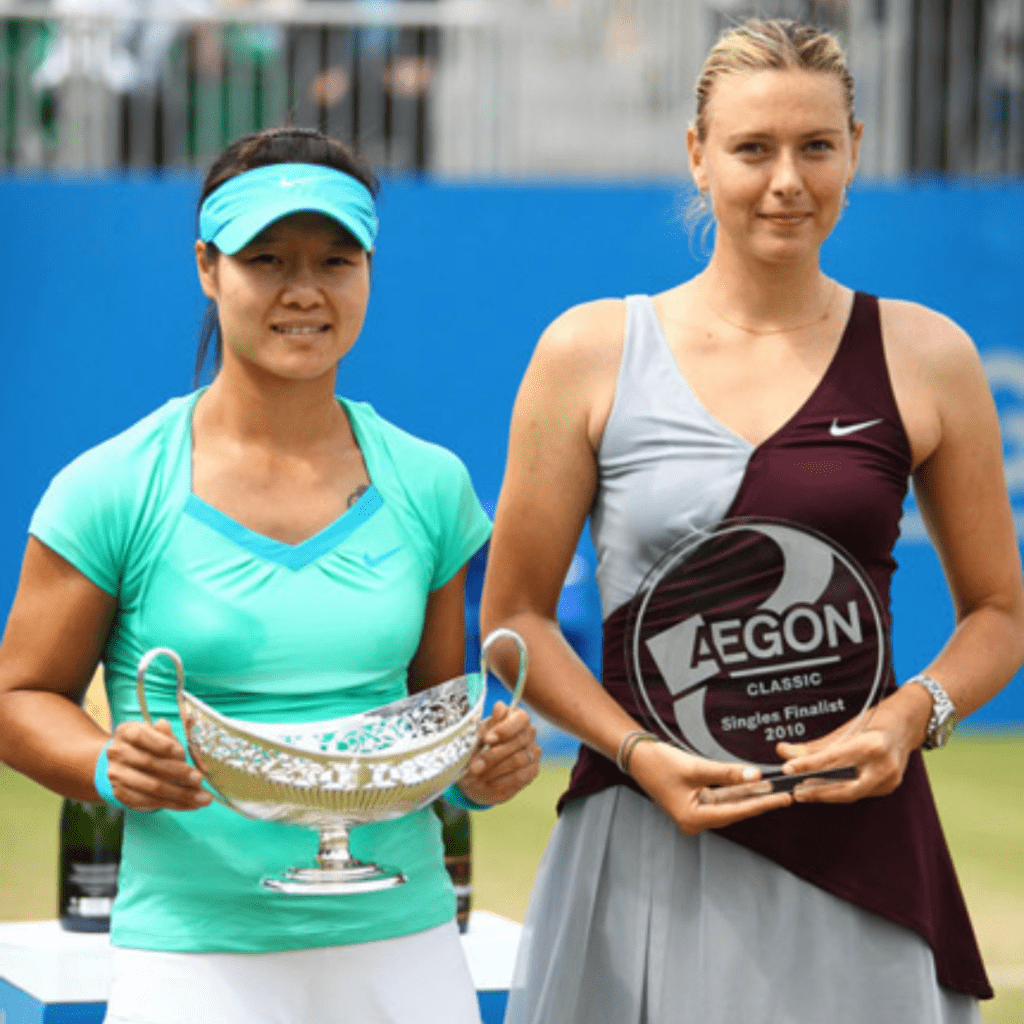 Compared to other top female tennis players and even male players in the sport, Maria was really tall. She stood at two inches over six feet, a frame that was instrumental in helping her reach the ball during fast rallies.
Yao Ming
We know many people probably consider Shaq as a goliath, size-wise, in the world of professional American basketball but wait until they get a load of this guy. Yao Ming was once even the tallest active player in all of the NBA.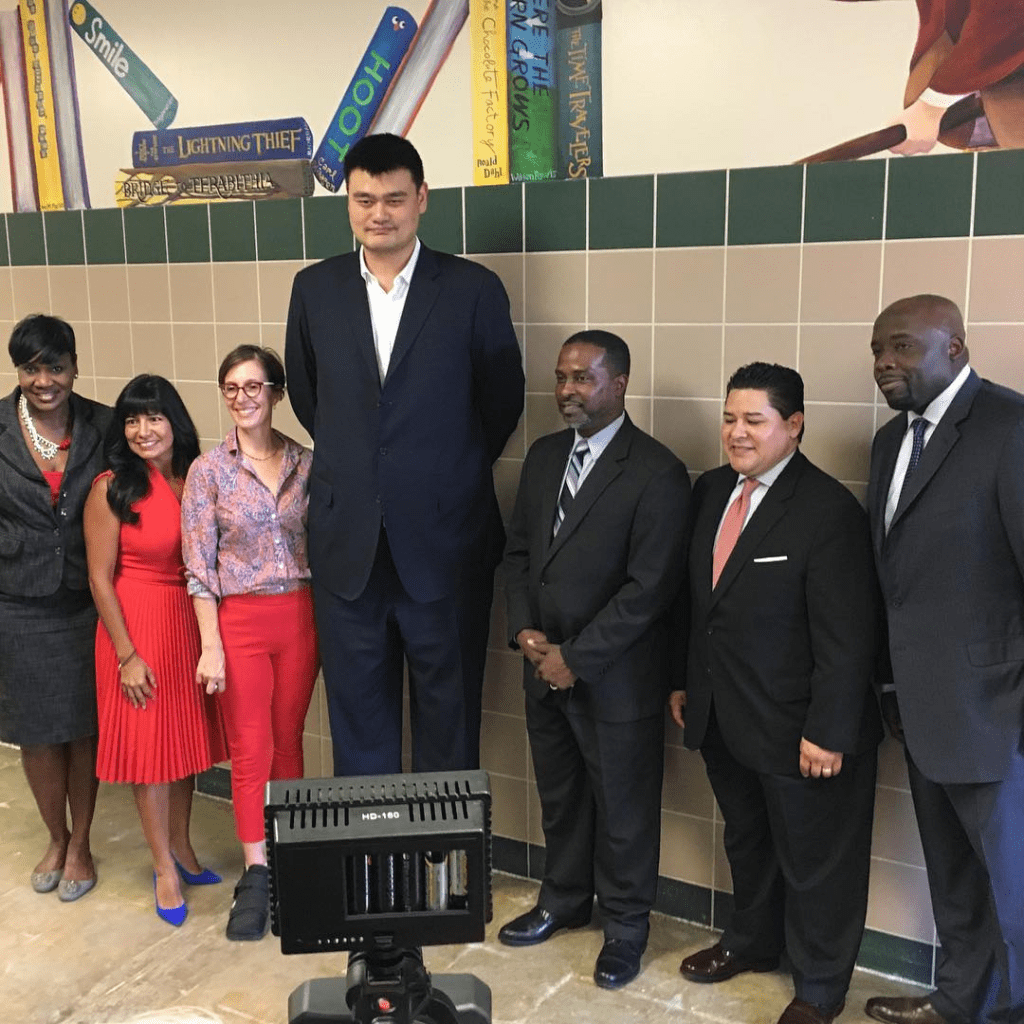 He started his professional career in his home country and soon gained international recognition. Going on to play for the Houston Rockets in the NBA, the seven-foot, the six-inch tall player would retire from the sport after nine years with the team.
Stefan Struve
We regard mixed martial arts as one of the most physically demanding sports out there. While people's skills can always improve, our body proportions (an essential factor as a participant in the UFC and MMA) can't as easily. That's why it would be super scary to step into the ring with someone as big as Stefan Struve.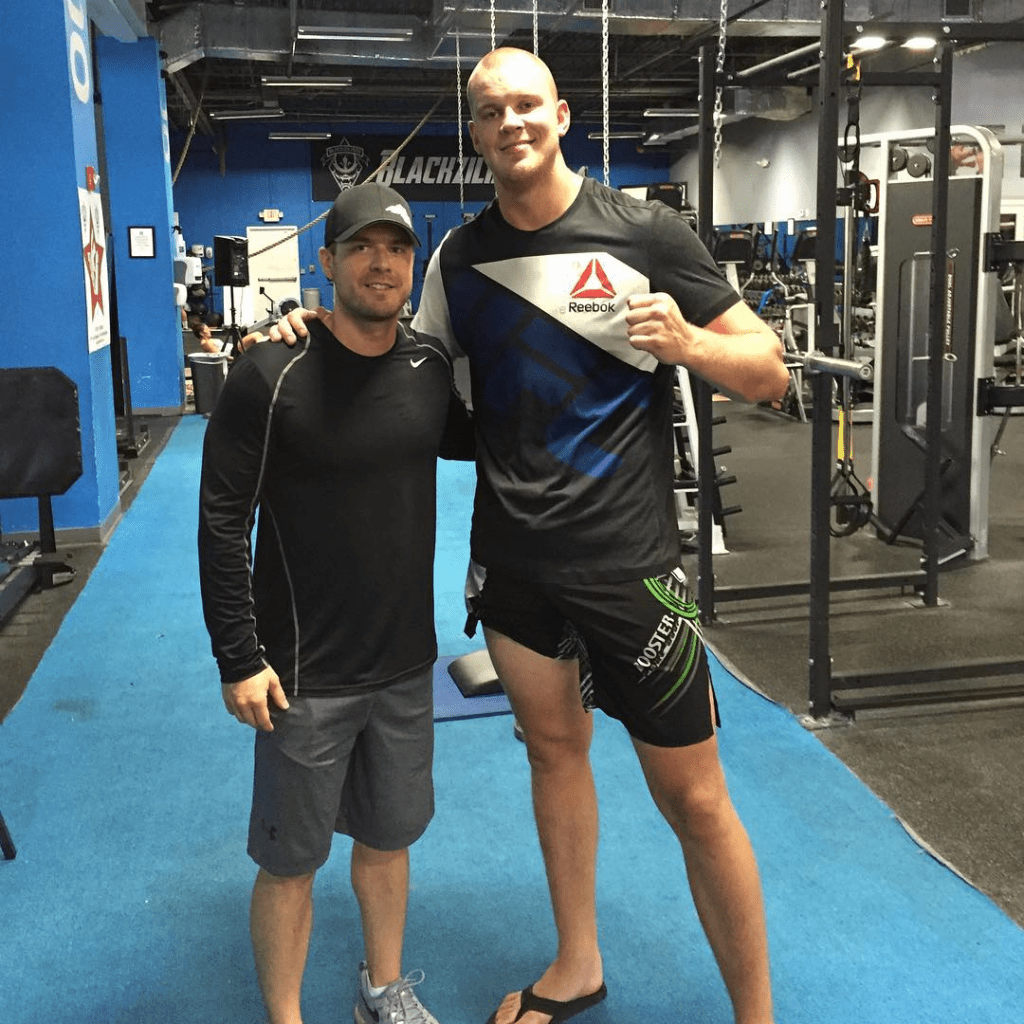 Nicknamed the skyscraper, Stefan Struve is a former dutch mixed martial artist who competed in the UFC. Stefan stood at a colossal seven feet tall and, to this day, is the tallest athlete to have ever competed in the UFC.
Erika Ervin
The median height for American women is about five feet and four inches, a frame that pales in comparison to that of the model and fitness trainer Erika Ervin, who is also known by fans and admirers as Amazon Eve.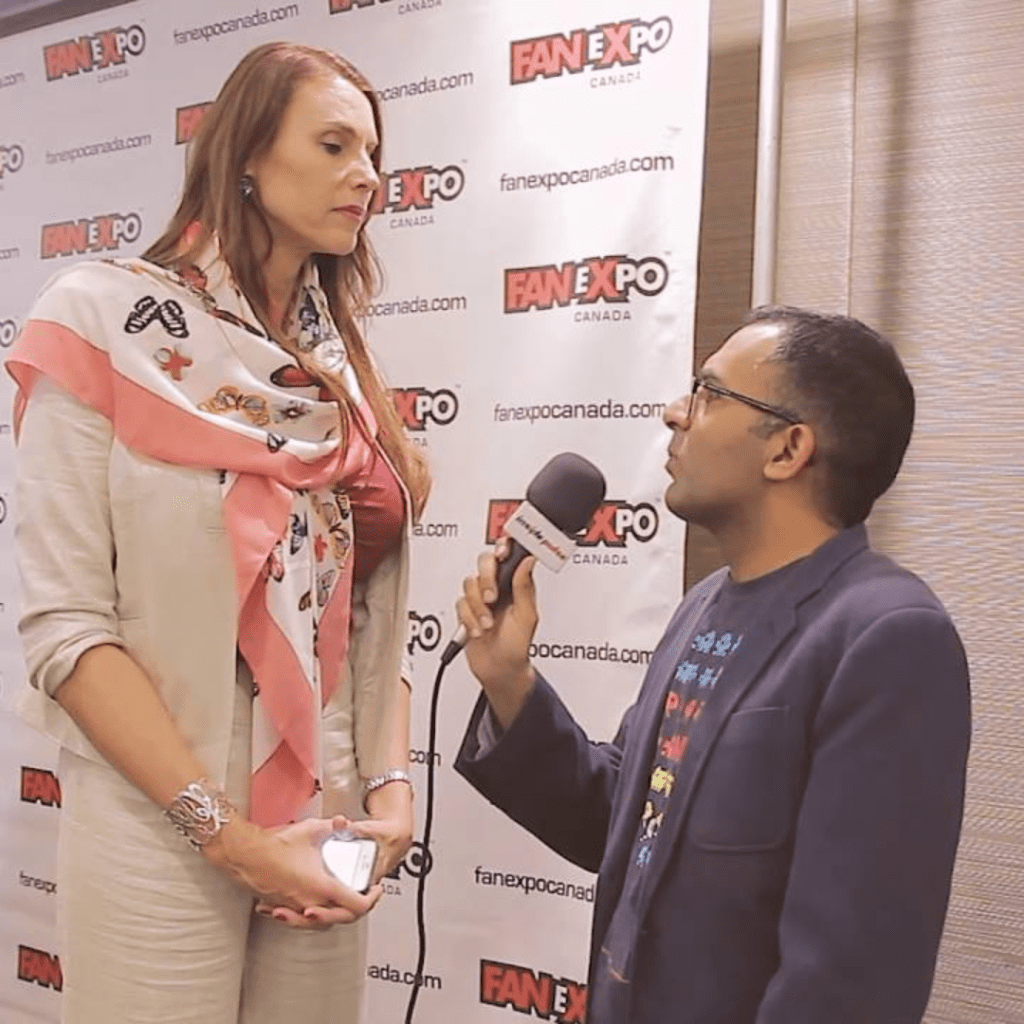 Erika stands at six feet and eight inches and is one of the world's tallest models. She has also landed herself acting gigs, once appearing on the television series American Horror Story: Freak Show and on the cover of an Australian magazine.
Sun Mingming
Even though you haven't met Dwayne Johnson in real life, you can already tell from his on-screen appearances that he is a pretty huge guy. This picture really puts into perspective just how huge the Chinese athlete Sun Mingming is.
Sun is a former basketball player and is acknowledged by many as the tallest to do the sport professionally. Seven feet and nine inches tall, Sun only began playing the sport in his teenage years and would later join several American minor league teams.
Margo Dydek
Hailing from the city of Warsaw in Poland, Margo Dydek is a former professional basketball player for the Women's National Basketball Association. Just like Shaq, she was a center for multiple teams and even became a coach later in her career.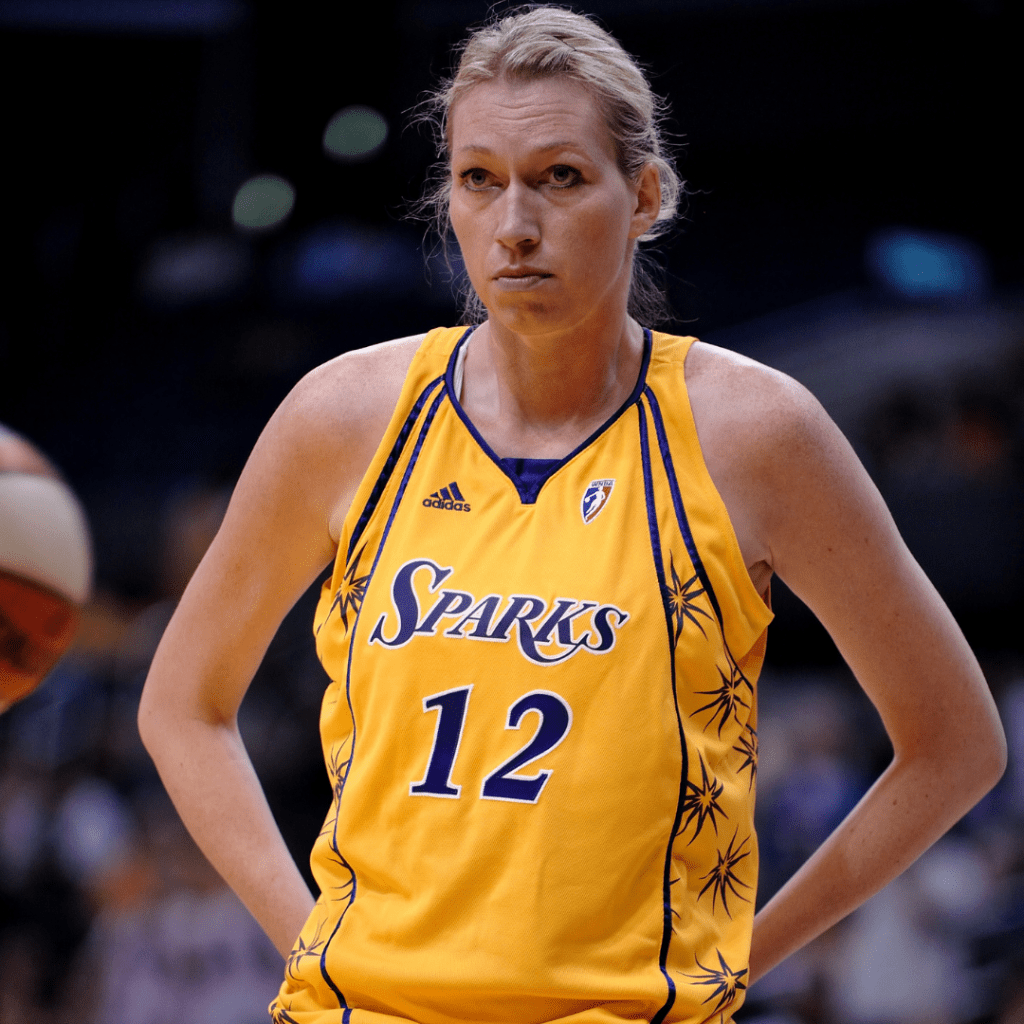 Her father was nearly seven feet tall and her mother over six feet, so it's no surprise that naturally, Margo and her two sisters stood at impressive heights. Margo was seven feet and two inches tall and was famous for being the tallest female basketball player in the world.
Peter Crouch
Record holder for the most headed goals in premier league history, Peter Crouch is a legend in the world of English soccer. Throughout the duration of his career, Peter played for quite a number of clubs, being an asset to whichever team he joined.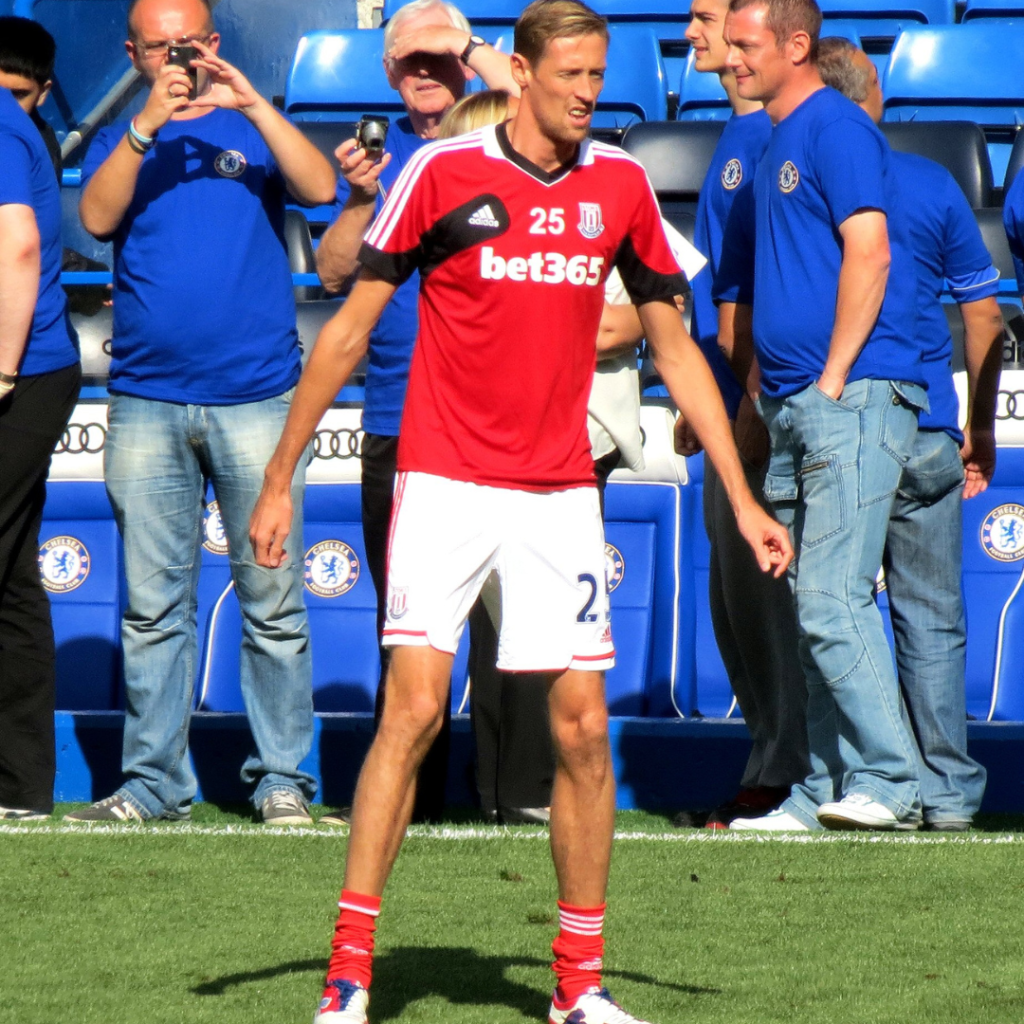 Peter wasn't just great on the field because of his skills but also because he was a sight to behold. He held the position of a striker and stood at six feet and seven inches, a height that isn't the most common for players in his position.
Holley Mangold
It's no secret that many weightlifters, especially those in the superheavyweight division, tend to have much more body mass than the rest of us. It's a physical feature that's instrumental in helping them lift those weights, and it's also a feature that Holley Mangold possesses.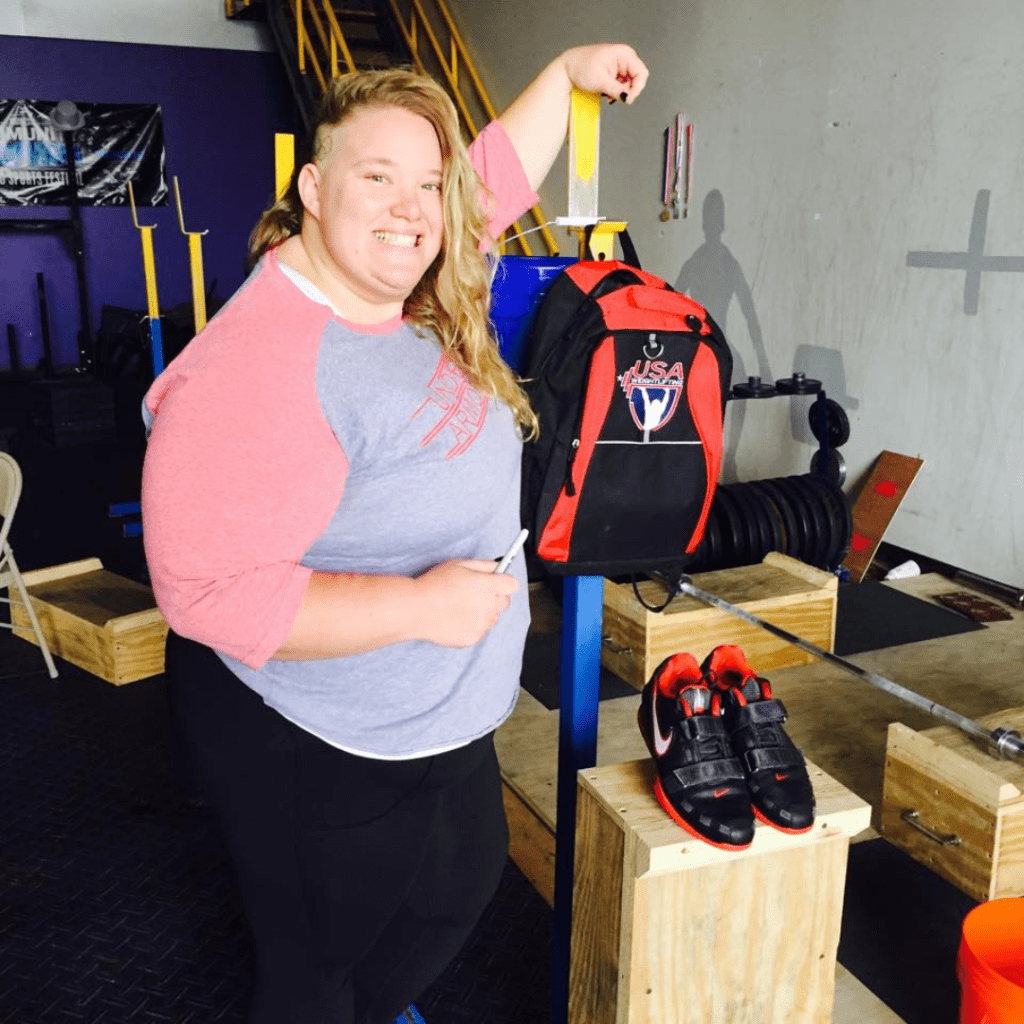 Holley is also an Olympian who competed for her country, the United States of America, in the 2012 Olympics that was held in London. Two years later, her in-competition weight was measured to be three hundred and seventy pounds, while her height was five feet and eight inches.
Eddy Curry
Many of these athletes get spotted for their amazing skills at a young age, and Eddy Curry is no different. As a senior at a high school in Illinois, Eddy Curry was already considered one of the best high school basketball players in the country.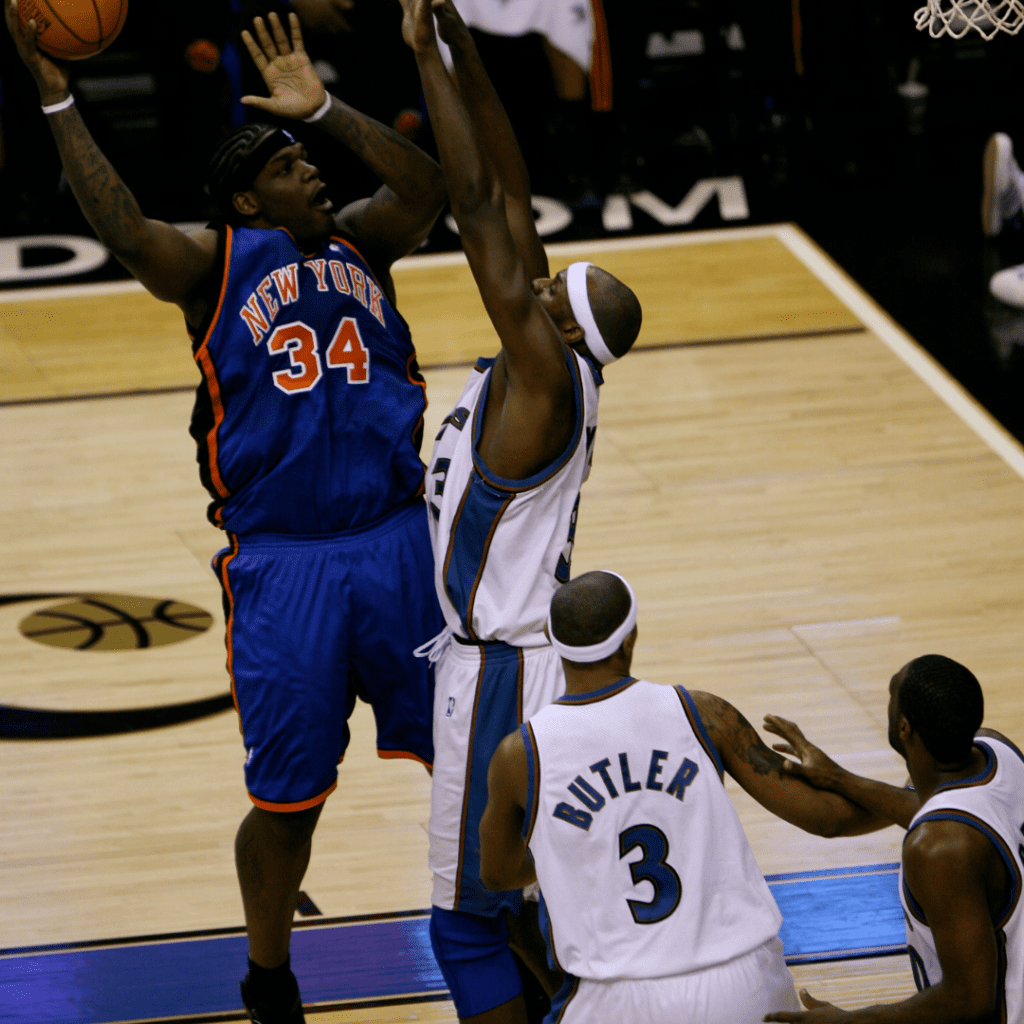 Although Eddy aspired to be a gymnast earlier on in his childhood, fate had other plans for the seven-foot-tall basketballer. He was picked during the first round of the 2001 NBA draft as the fourth overall pick by the Chicago Bulls.
Randy johnson
When it comes to baseball scouting, it might not be the first thing people look at, but we'd be lying if we said size didn't matter. That's why we think Randy Johnsons's frame was instrumental in him getting picked and having much success in the sport.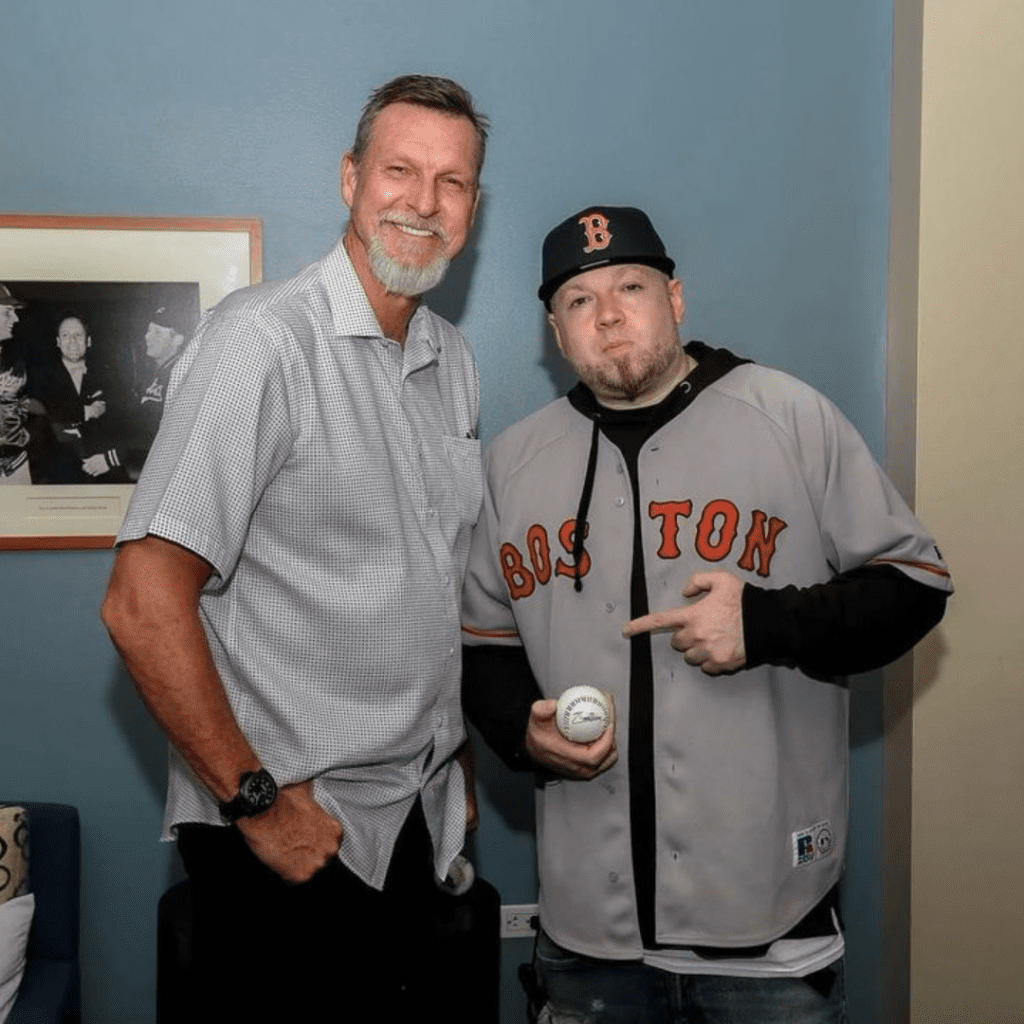 Randy was nicknamed "The Big Unit" and played for an impressive 22 seasons in Major League Baseball, during which he was a member of six teams. He stood at six feet and ten inches and was the tallest player in the business when he joined the league.
Jan Koller
Noted for his amazing skills and physical features, the Czech former soccer player, Jan Koller, was really a force to be reckoned with on the field. He towered over all his teammates as well as opponents and was an asset to whichever team he was a part of.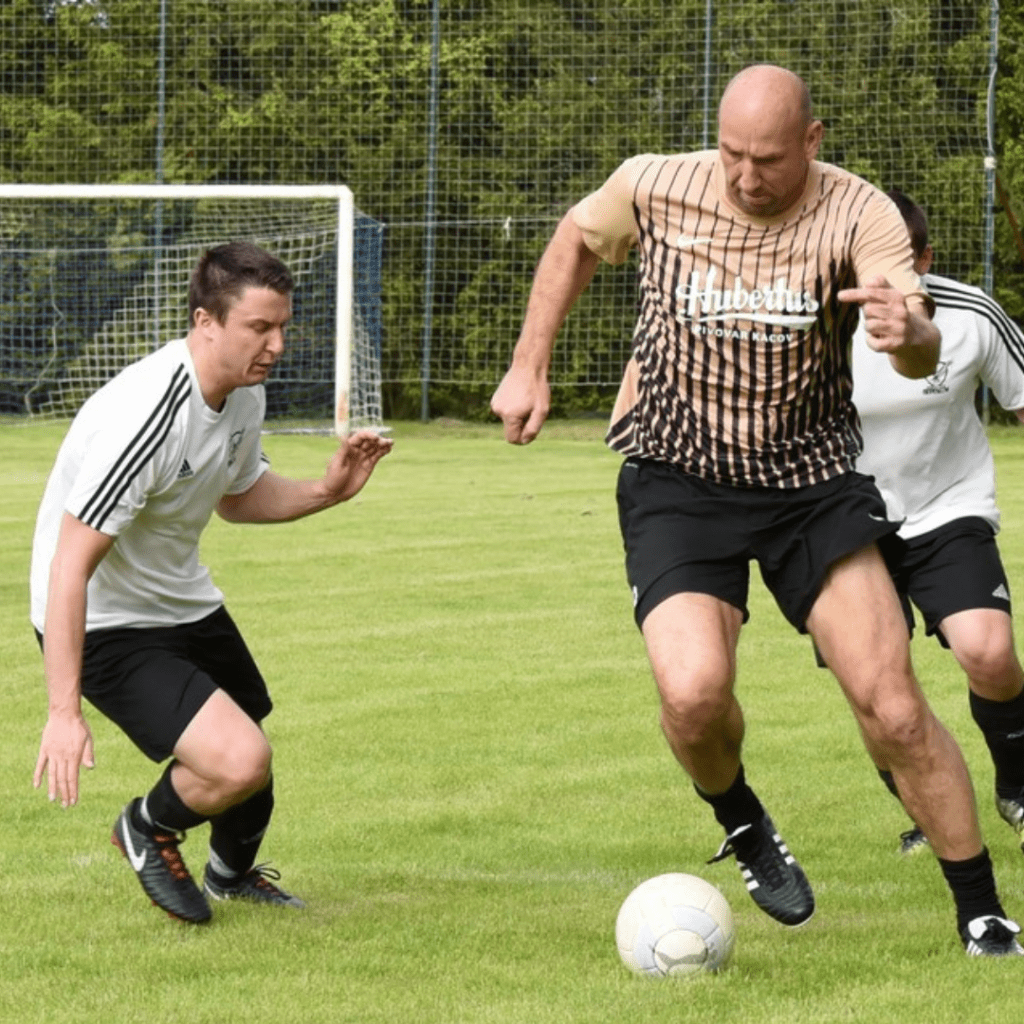 Although Jan started off as a goalkeeper (which was very fitting seeing as he's almost seven feet tall), he later converted to a striker once he joined his first professional team. He holds a national record for being the top scorer for the country's team and had a very successful career.
Gursimran "Sim" Bhullar
As one of the tallest players to have ever been drafted in all of NBA history and the first ever of Indian descent, Sim Bhullar is definitely a history-maker in the sport. The Toronto-born star moved to America a few years before being picked by the Sacramento kings.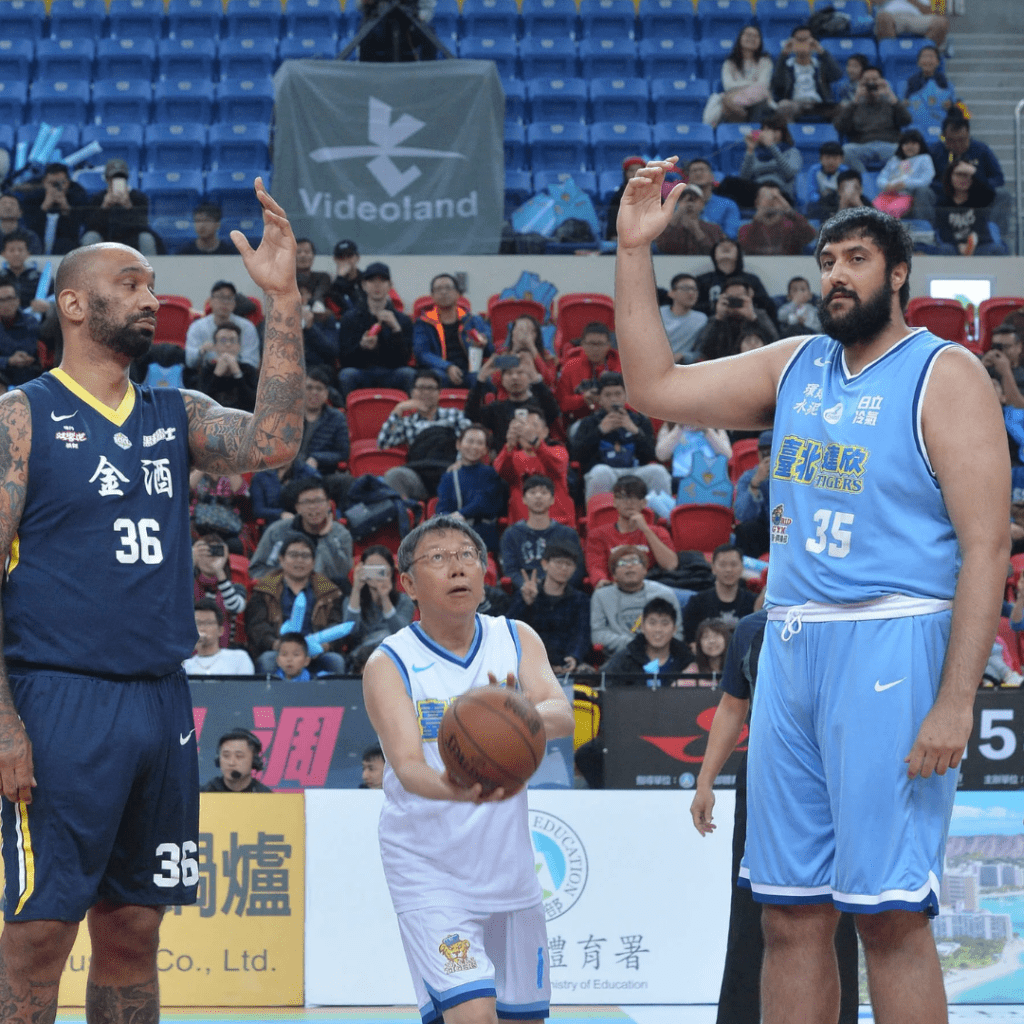 The seven foot three inch and three hundred and sixty-pound star had an interest in the game from an early age and is now living his dream as a world-class player. He had played for a number of NBA teams before taking an interest in other leagues.
Blanka Vlasic
High jump is a track and field sport that doesn't get all that much attention, which is very unfortunate because many people don't get to witness just how great some of these athletes can be. One of those great athletes is the Croatian track and field star Blanka Vlasic.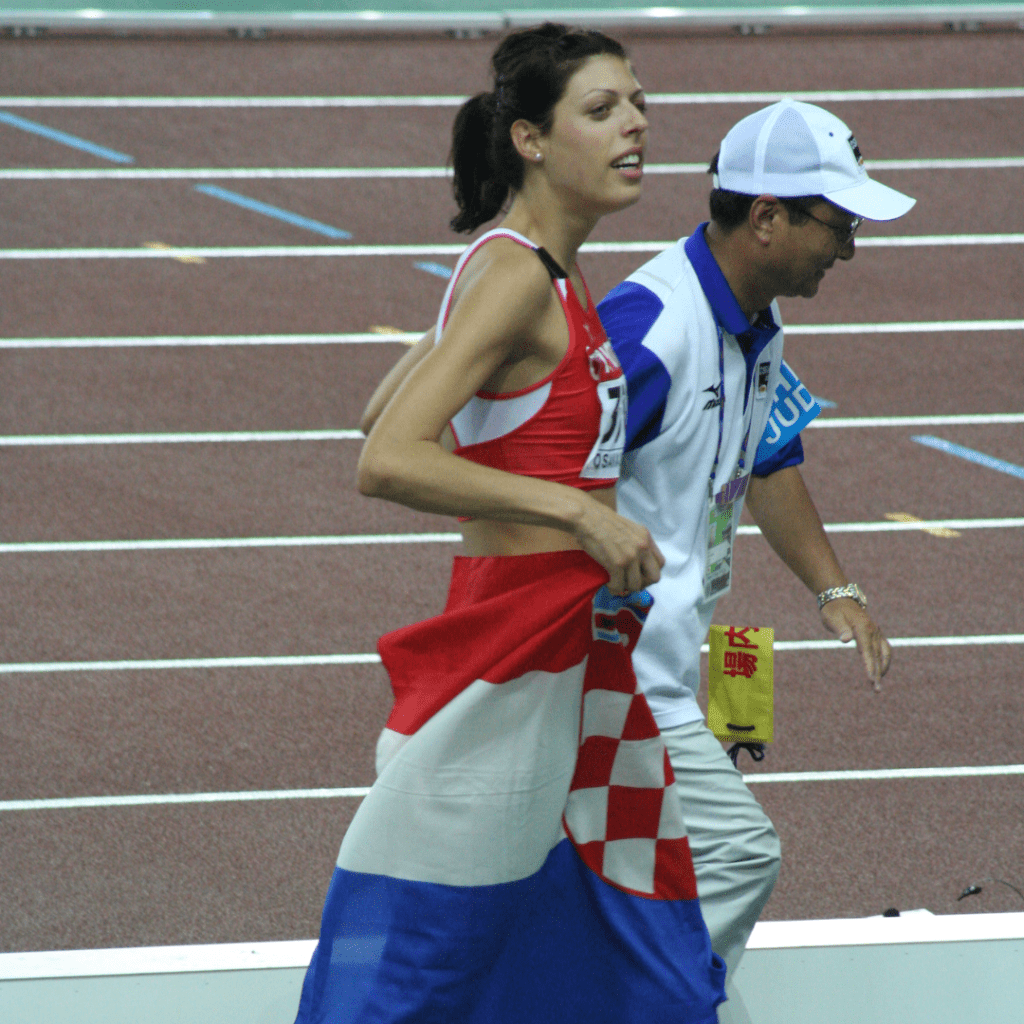 She has quite a number of accolades under her belt, including a silver and bronze medal at the Olympics. She is also a record holder in her field. Blanka stands at an impressive four inches over six feet and is probably one of the tallest to compete in the sport internationally.
Nikolai Valuev
In boxing, both size and skill matter. Your punching power is a great determining factor in how easily you can take out an opponent. While some players are blessed with either, Nikolai Valuev is a Russian boxer who had both.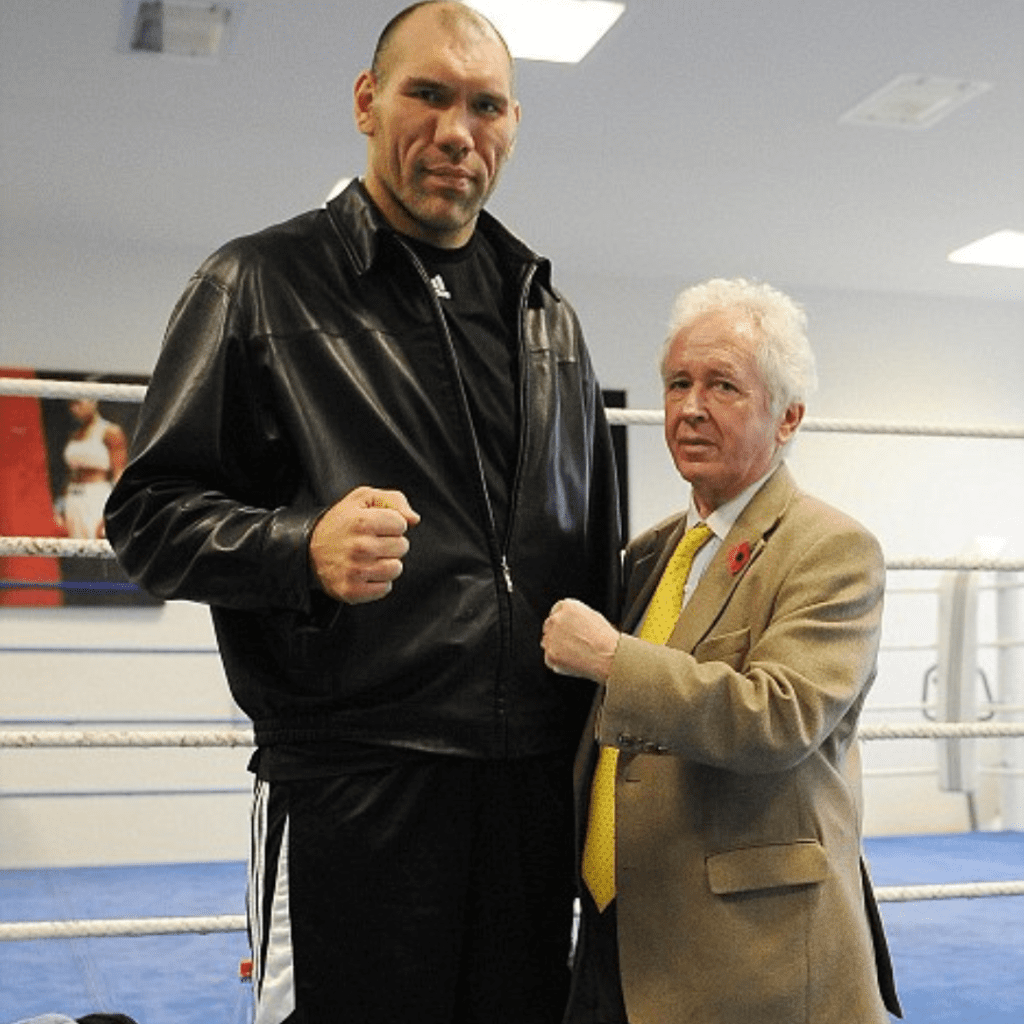 Seven feet tall and over three hundred pounds in weight, Nikolai is the tallest and heaviest boxer to have ever competed and won championships in the history of the sport. He had a total of 53 fights with only two losses and fifty wins.
Sharran Alexander
Women's sumo wrestling doesn't get half as much attention as men's wrestling, but looking at the stats, some women seem to measure up in size to the men. Sharran Alexander, being the heaviest female athlete, is one of those women.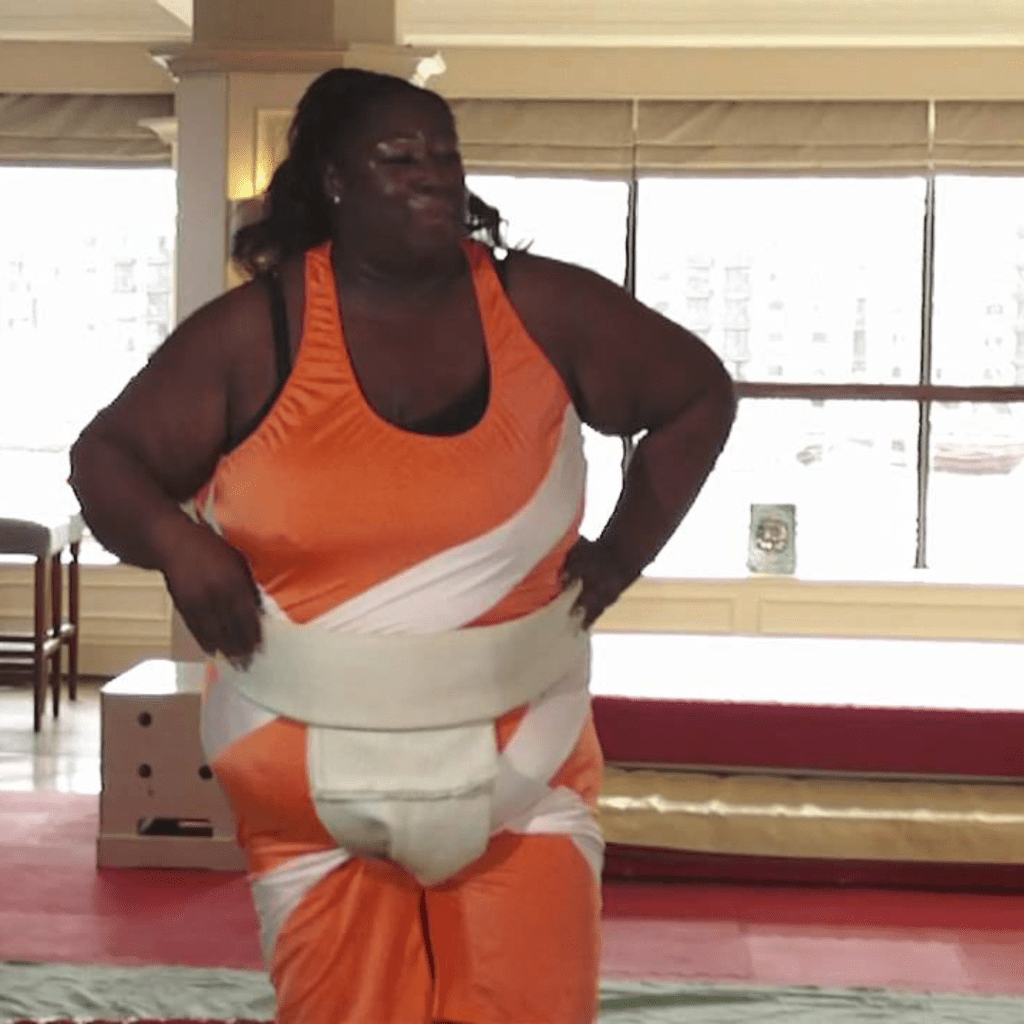 Sharran weighs well over four hundred pounds and is the recipient of multiple gold medals for her success in sumo wrestling in international competitions. Sharran Alexander has also represented her home country of Britain in the World Sumo Championship held in Japan.
Brittney Griner
Brittney Griner's amazing features and skills have played pivotal roles in making her the superb athlete she is today. She is a pro basketball player for a team in the Women's National Basketball Association and a multiple-time Olympic gold medallist.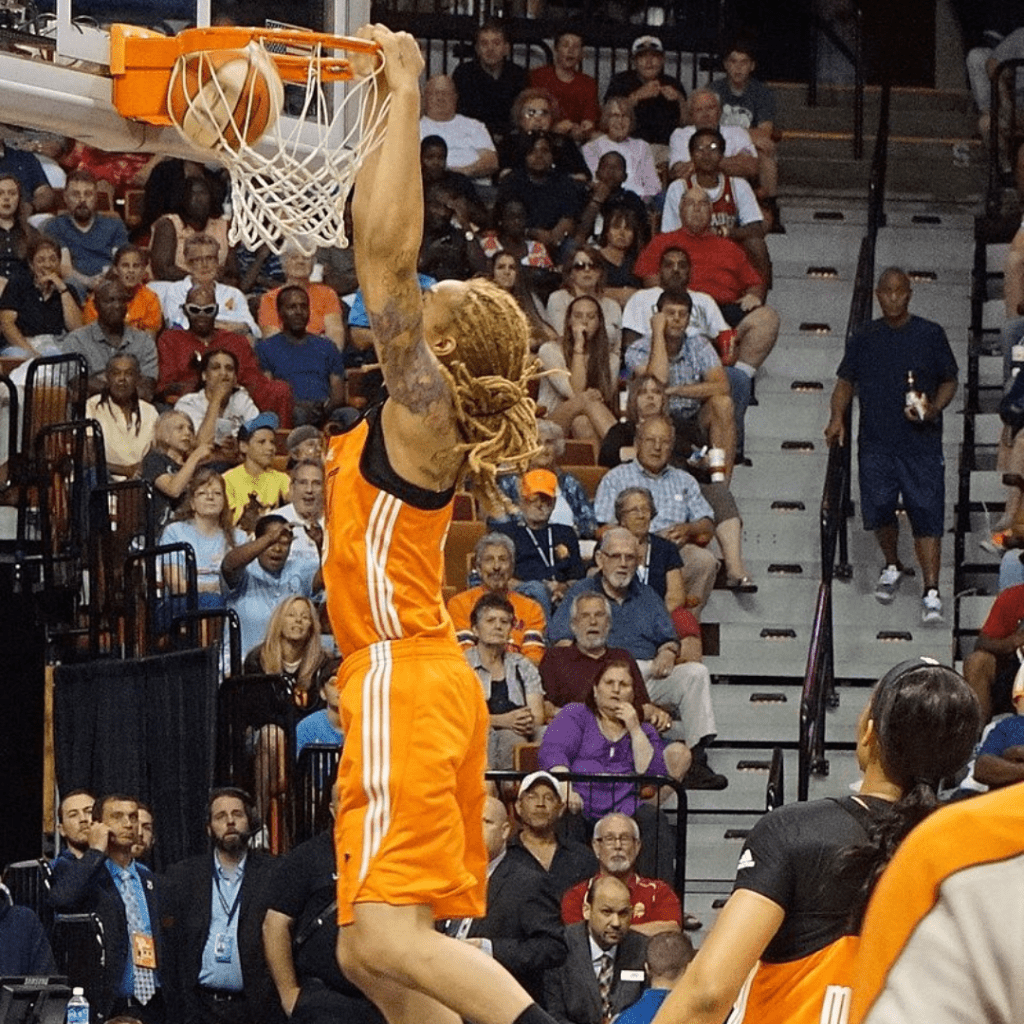 Brittney has been an asset in helping her team win multiple championships, including an Olympic event. She is one of the leading athletes for women in the game, and we can't wait to see what the future has in store for the six feet and nine-inch tall basketballer.
Paul Soliai
If you're looking for a sport filled with men whose bodies seem like they're harder than rocks, look no further than football. Their bodies were built to play the sport. An example of an impressive football player is the Samoan athlete Paul Soliai.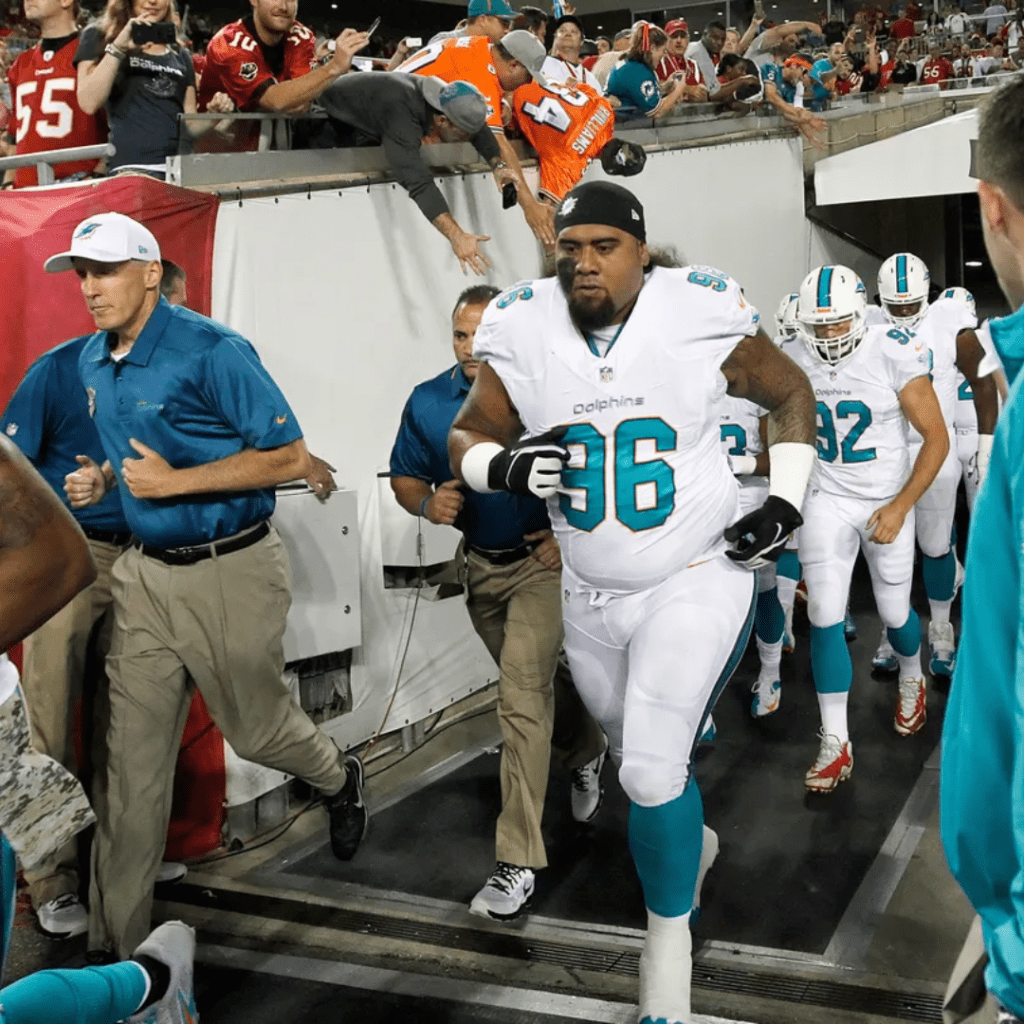 Drafted by the Miami Dolphins in 2007, Paul's start to make it on the big fields started with him playing college football. The six feet and four inches tall athlete plays as a defensive tackle and has also been a part of two other teams besides the Dolphins throughout his career.
Shaun Rogers
Another football defensive tackle on our list is American athlete Shaun Christopher O'Shea Rogers. He might not be the biggest player on the field, but his combination of size and speed makes him a formidable one that's worthy of a mention.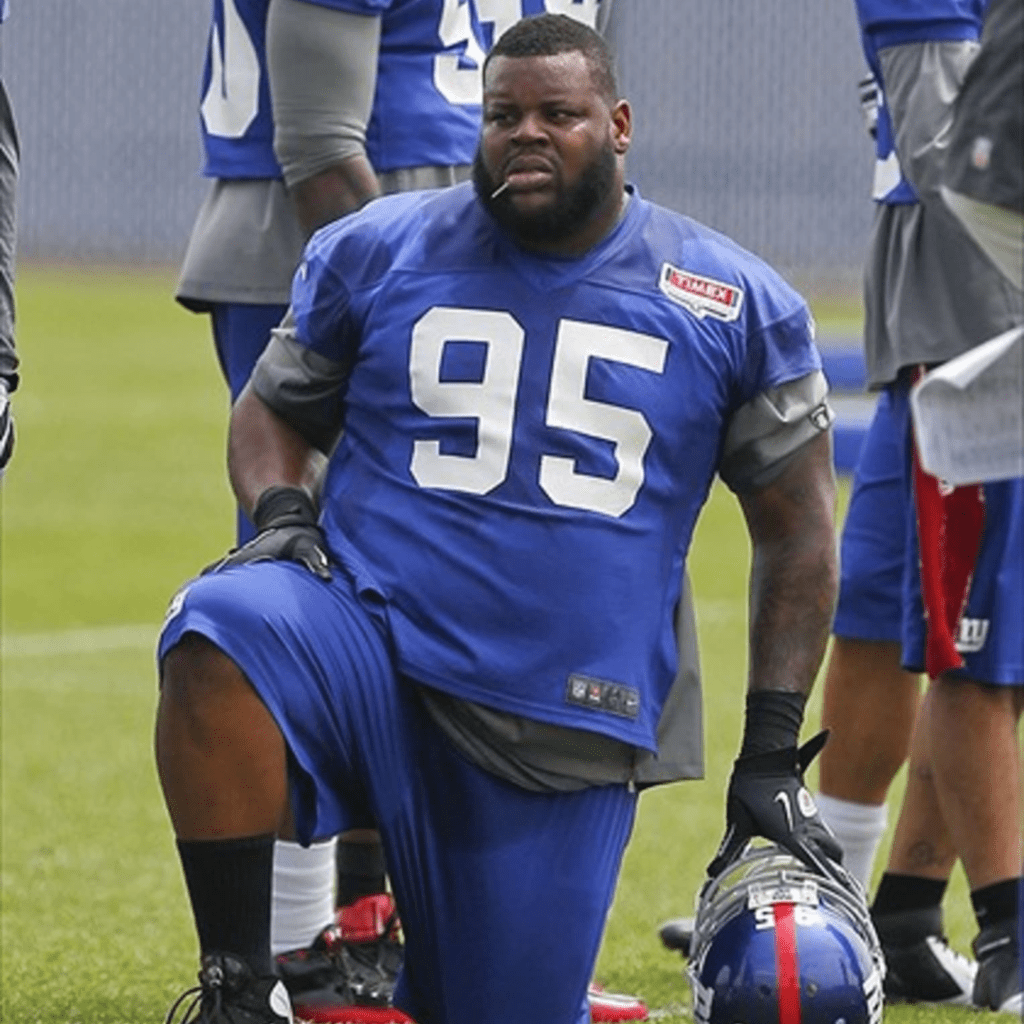 Shaun played the sport during his high school days, where he also showed interest in basketball, before moving on to college to start his professional career. He weighs about three hundred and fifty pounds and is about four inches over six feet in height.
Mamadou N'Diaye
Many athletes don't start off playing the sport they're later known for in life, and that's the same case with Mamadou N'Diaye. He was an avid soccer player during his childhood and only began playing basketball much later in life.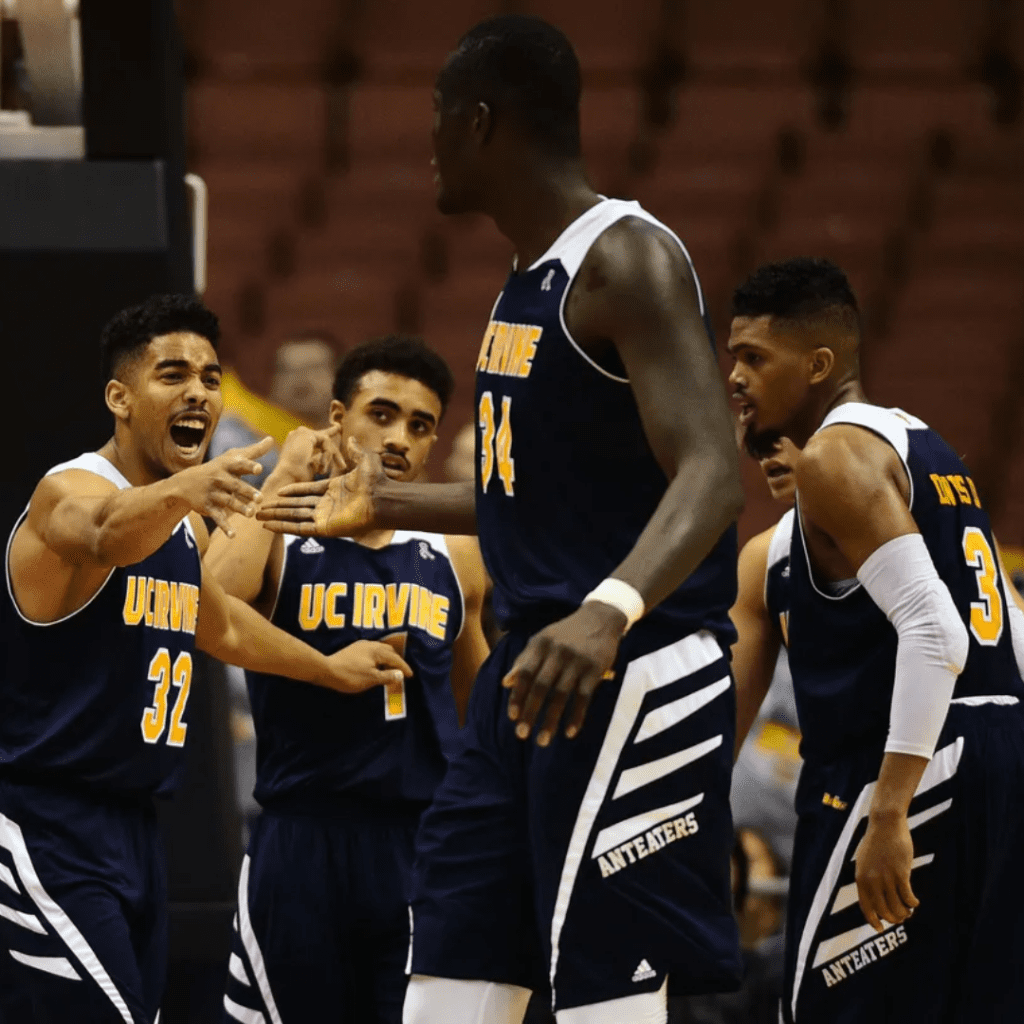 Mamadou joined the basketball program at his university, UC Irvine, in California, and was notable for being the tallest player in the NCAA Division I. Standing at seven feet and six inches, Mamadou must truly be a sight to see.
Aleksey Kazakov
Aleksey Kazakov is a Russian volleyball player and one of the tallest athletes in the world. He stands at a towering height of seven feet and nearly two inches, a frame we think must have been very instrumental in making him successful in his sport.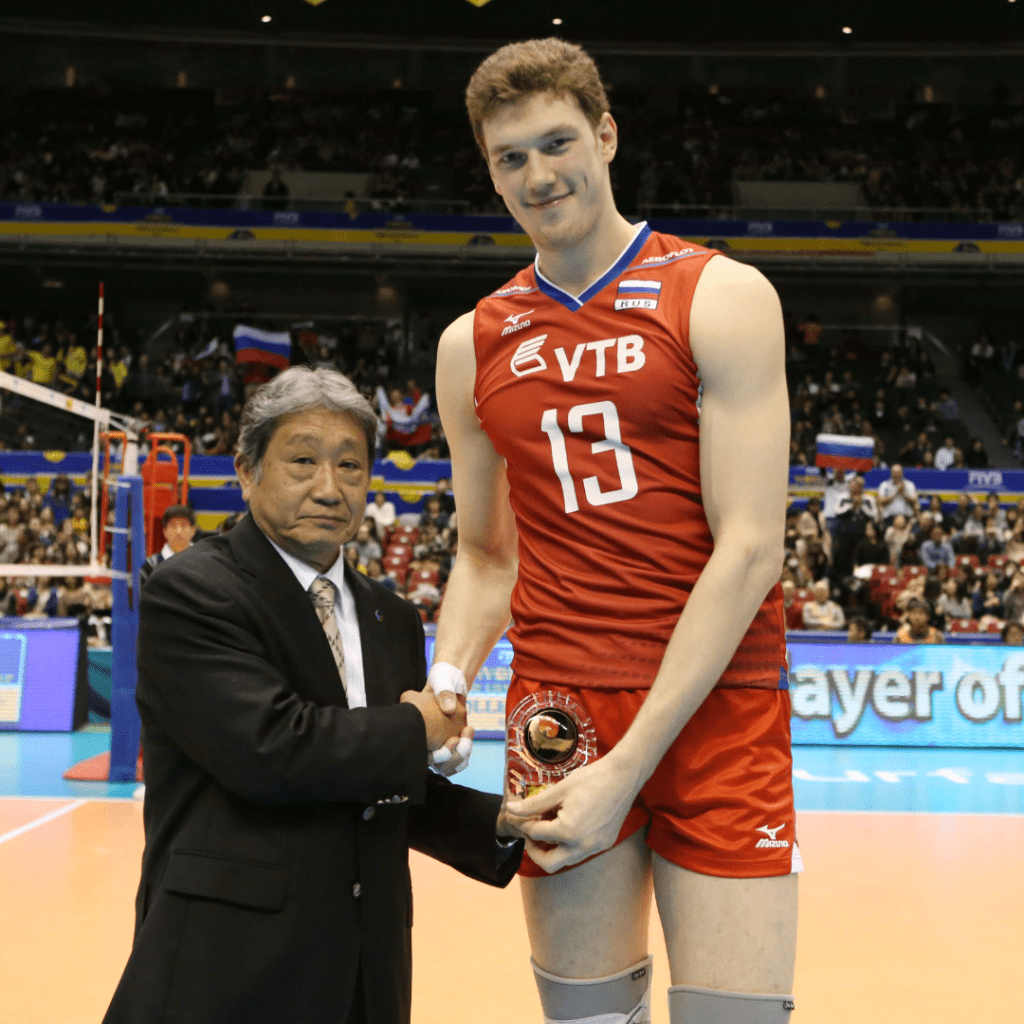 He has won both a silver medal and bronze medal at two consecutive Olympic games and has been part of the team that won gold during the world cup in Japan back in 1999. Although he's now retired, Aleksey will remain a notable figure in the sport in his country for generations to come.
Richard Metcalfe
Anyone who knows even the slightest bit about the sport is aware that rugby players are usually tall and huge guys, so it's no surprise we have quite a number of them on our list. One of those athletes is Richard Metcalfe.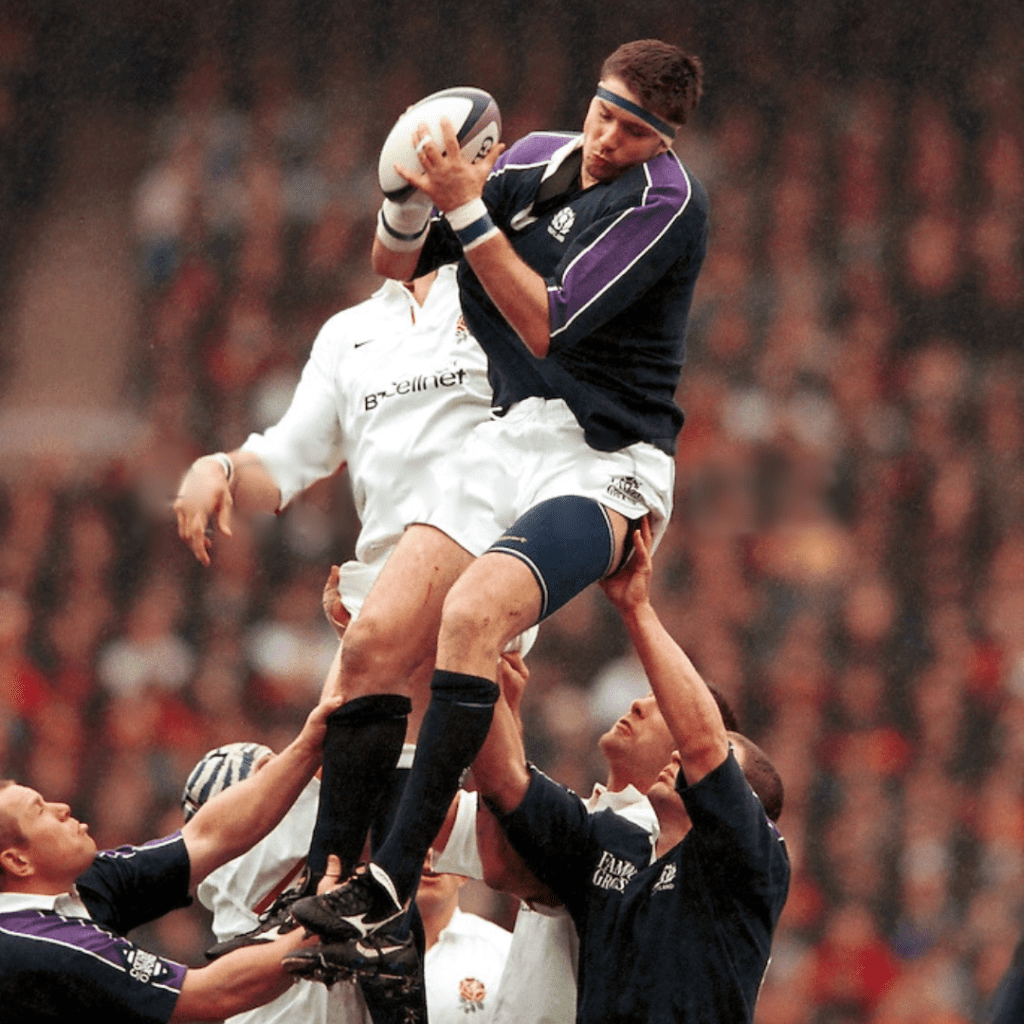 The former Scottish union rugby player stands about seven feet tall and, during his time on the field, was one of the world's tallest rugby players. After his contract with a team was terminated, and he suffered a long-term injury, Richard retired from the sport.
Lacina Traore
The Ivory Coast-born soccer player Lacina Traore had his shot at playing the sport with the big dogs and took it when he joined the Romanian club CFR Cluj. Because of his uniquely-tall frame, Lacina was nicknamed "The Big Tree."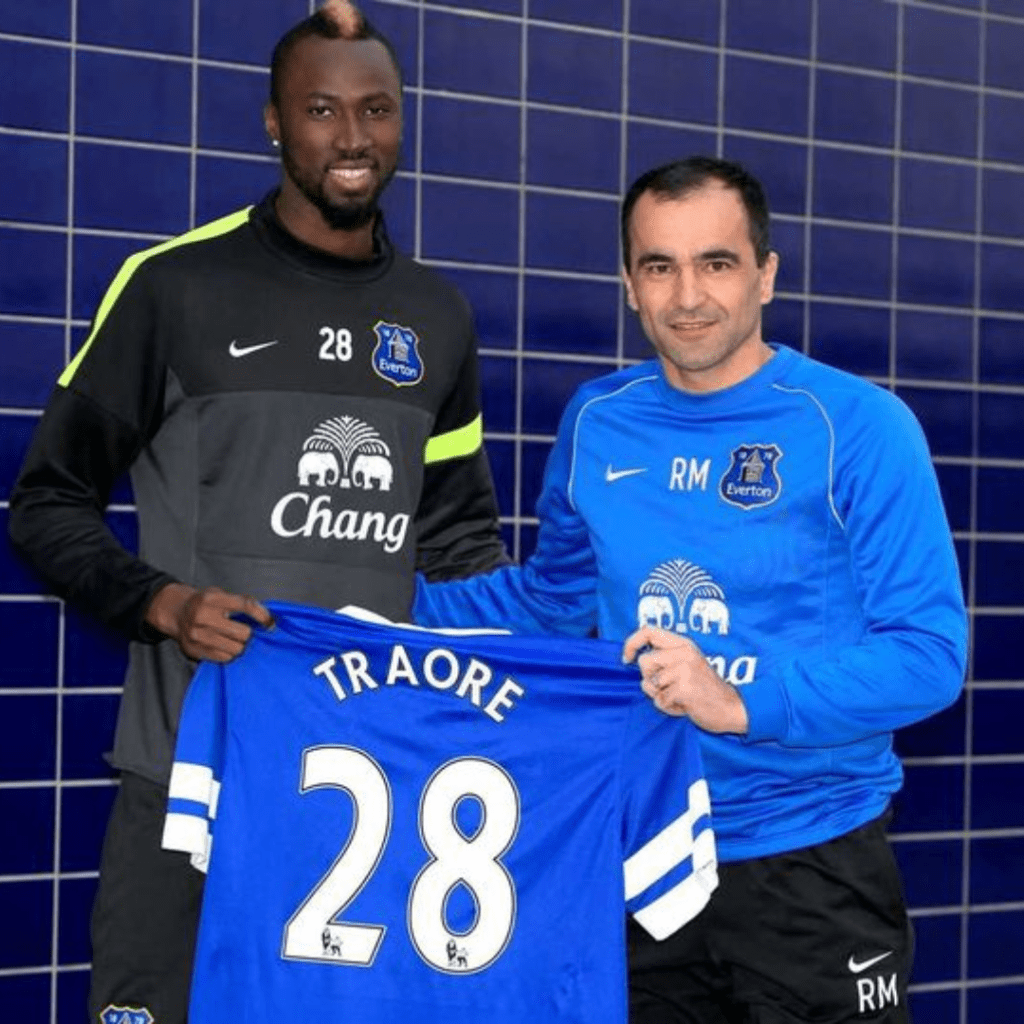 Lacina is one of the tallest players to have ever competed internationally in the game and is easily spotted on the field due to his six feet and eight inches build. He usually takes the position of a forward and has played for a number of teams.
John Krahn
John Krahn might just be the biggest player ever in the history of football. Sure, Richard Sligh was also seven feet tall, but he was just about three hundred pounds compared to John's four hundred pounds plus build. We wouldn't want to step into the field with this guy!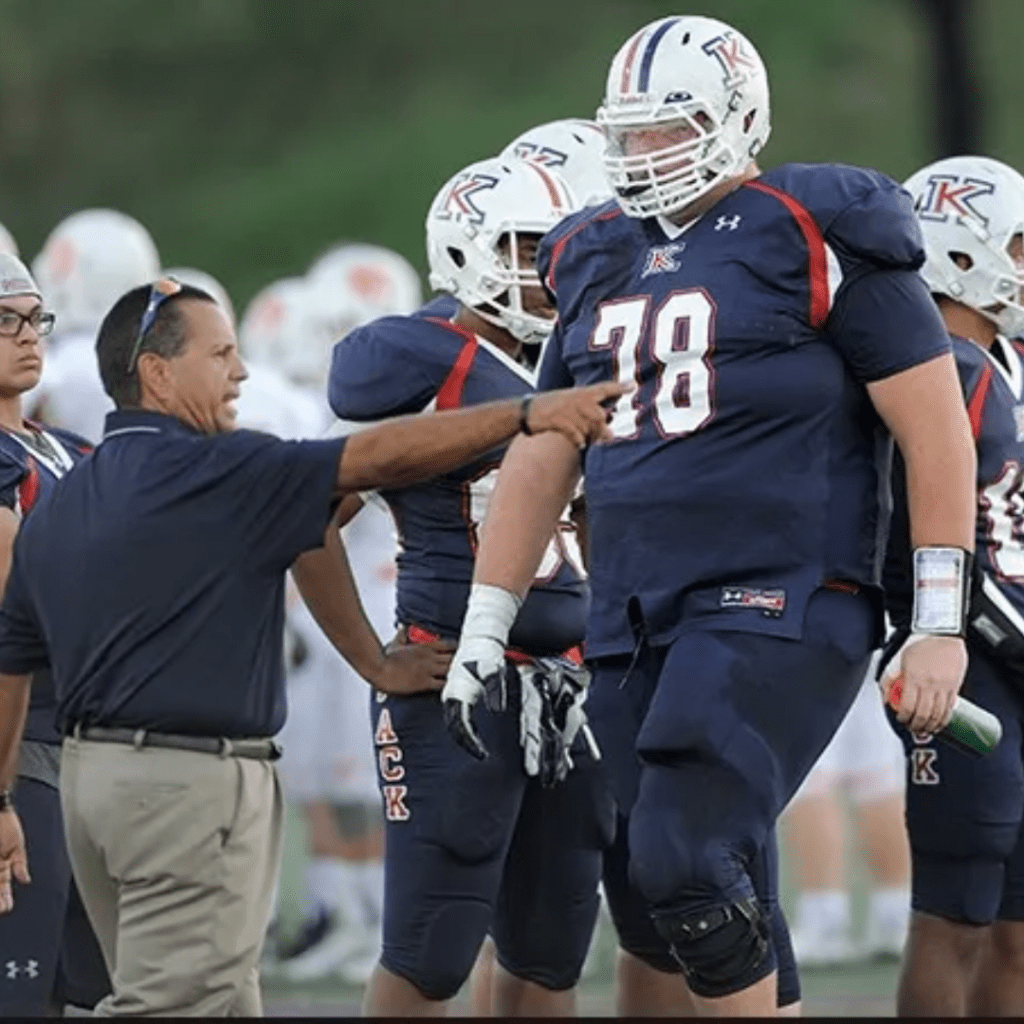 John played as a defensive tackle during his time in high school and received a scholarship that helped further his career in college and beyond. Reports have it he's shown interest in joining World Wrestling Entertainment (WWE), and we can't wait to see him perform.
Yvette Tulip Hlaváčová
Just like we mentioned when we were discussing the all-time great, Micheal Phelps, swimming isn't a sport where being very tall is common, but that wingspan can be of an advantage to a competitor when they are in the water.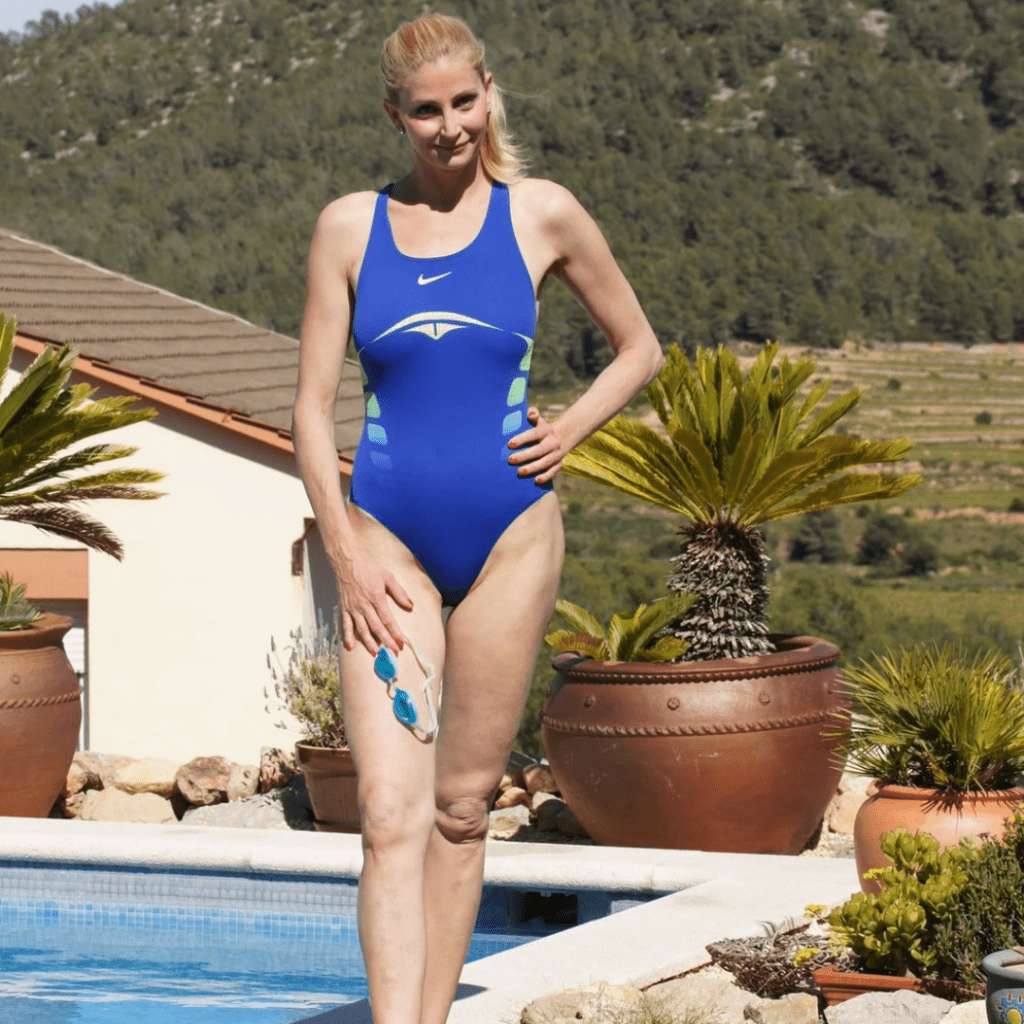 Yvette is a former Czech swimmer who competed in long-distance swimming, for which she won a silver medal at a renowned water sports competition. She swims the English Channel and stands at an impressive six feet and four and a half inches.
Aaron Sandilands
This supersized athlete comes from the land down under. Hailing from Mount Barker in Australia's largest state, Aaron Sandilands is a former professional Australian Rules footballer who competed under a team in the Australian Football League and was drafted in the year 2002.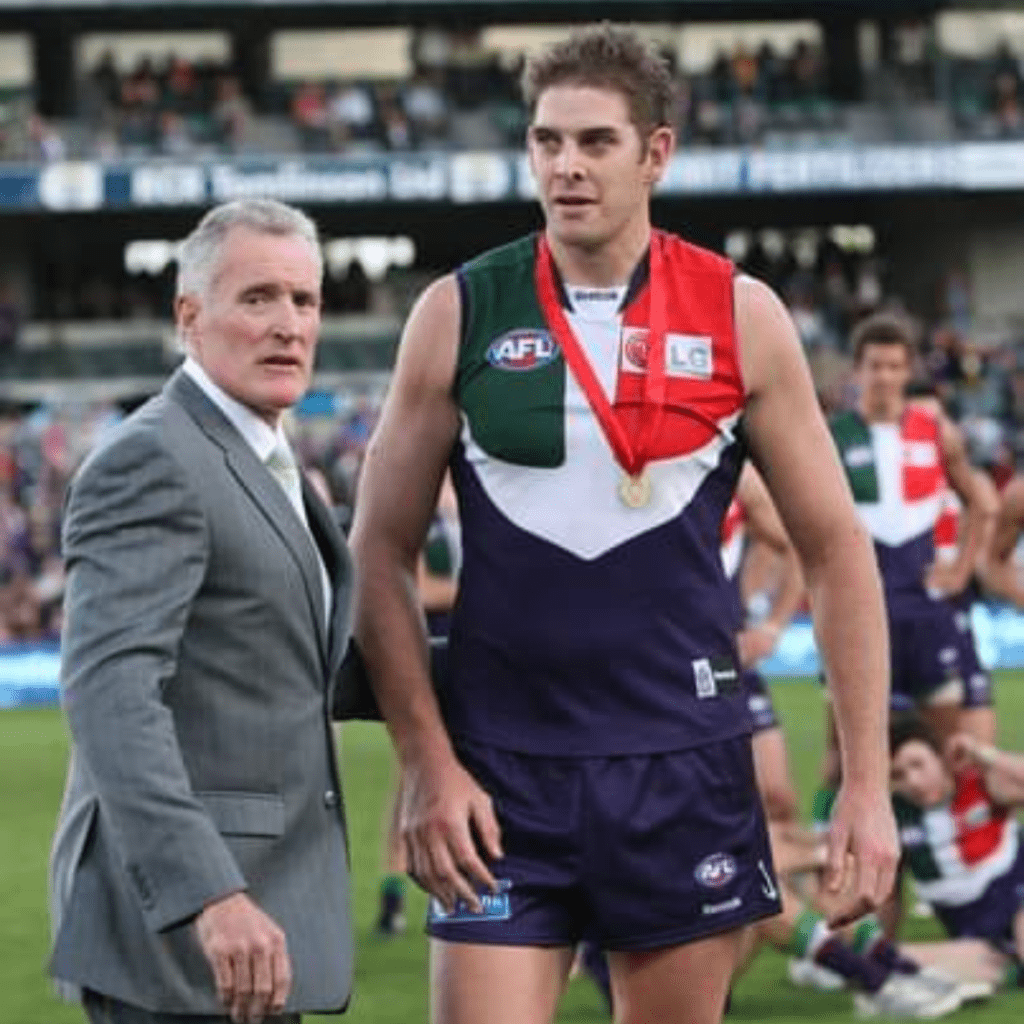 At six feet and eleven inches, Aaron is nearly seven feet in height and is the tallest player to have ever played in the Australian Football League. His incredible height made him fit to play as a ruckman, which he did, but Aaron also held a spot at the forward line.
Lisa Leslie
Lisa Leslie might not be the tallest woman to have ever competed in the WNBA, but she's a legend and is still worthy of a mention. After retiring from professional competition, Leslie decided to explore her passion for the sport in other ways by becoming a coach.
The six feet and five inches tall basketballer is renowned for being the first woman ever to dunk in the WNBA and is also a four-time Olympic gold medal winner. As an inductee to two halls of fame, Leslie has also coached her team, the Triplets, to win a championship.
Darya Klishina
Like many other sports, height is a massive advantage in long jump. Darya Klishina might not be up to six feet tall like most other athletes on this list are, but she's such a fantastic player for her sport we couldn't help but include her.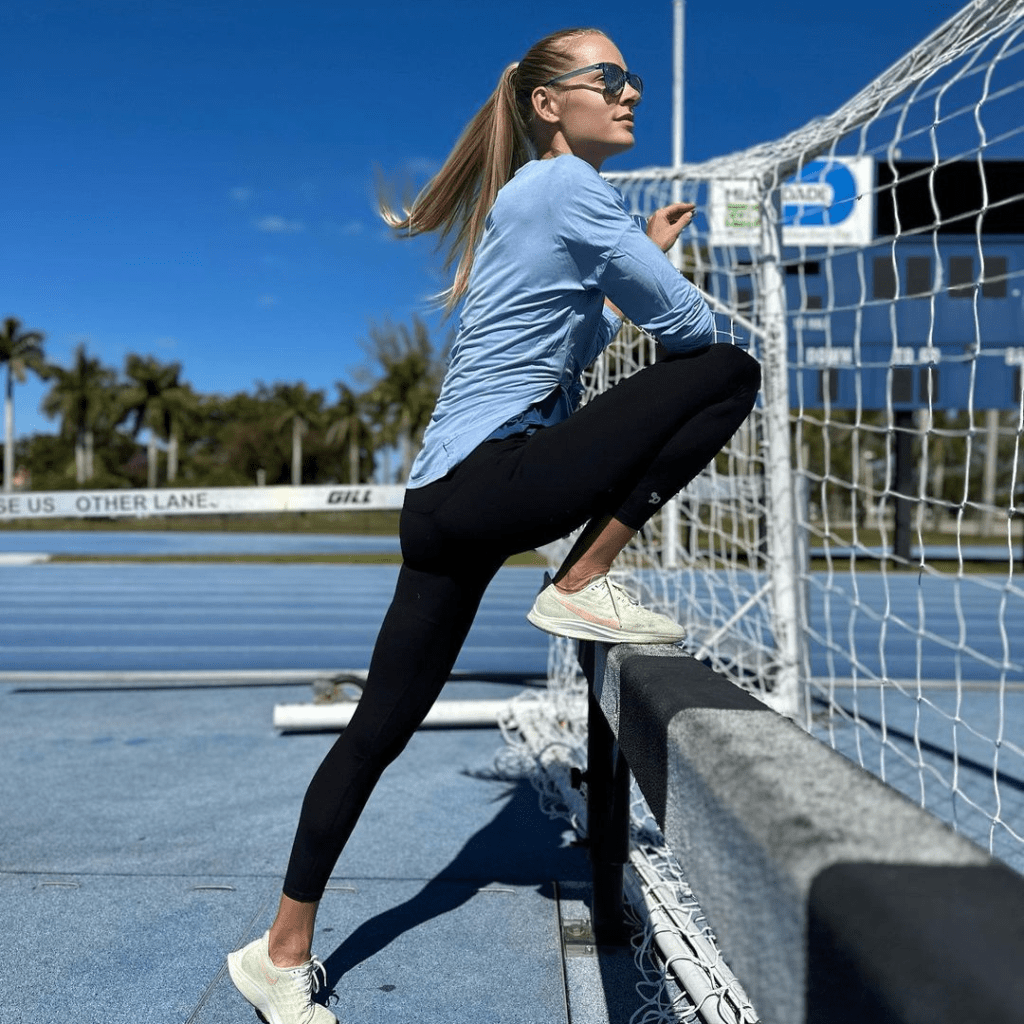 Before she was ten, Darya was already making waves and setting records in her home country for the sport. She has won several medals and has a whole list of accolades under her belt. At five foot eleven inches, she is one of the shorter additions to this list but still very accomplished.
Zdeno Chara
Zdeno Chara, nicknamed big Z because of his impressive height, is the tallest player to have ever joined and competed in the National Hockey League. The former professional ice hockey player of Slovak origin held the position of defenceman and played for an impressive 24 seasons.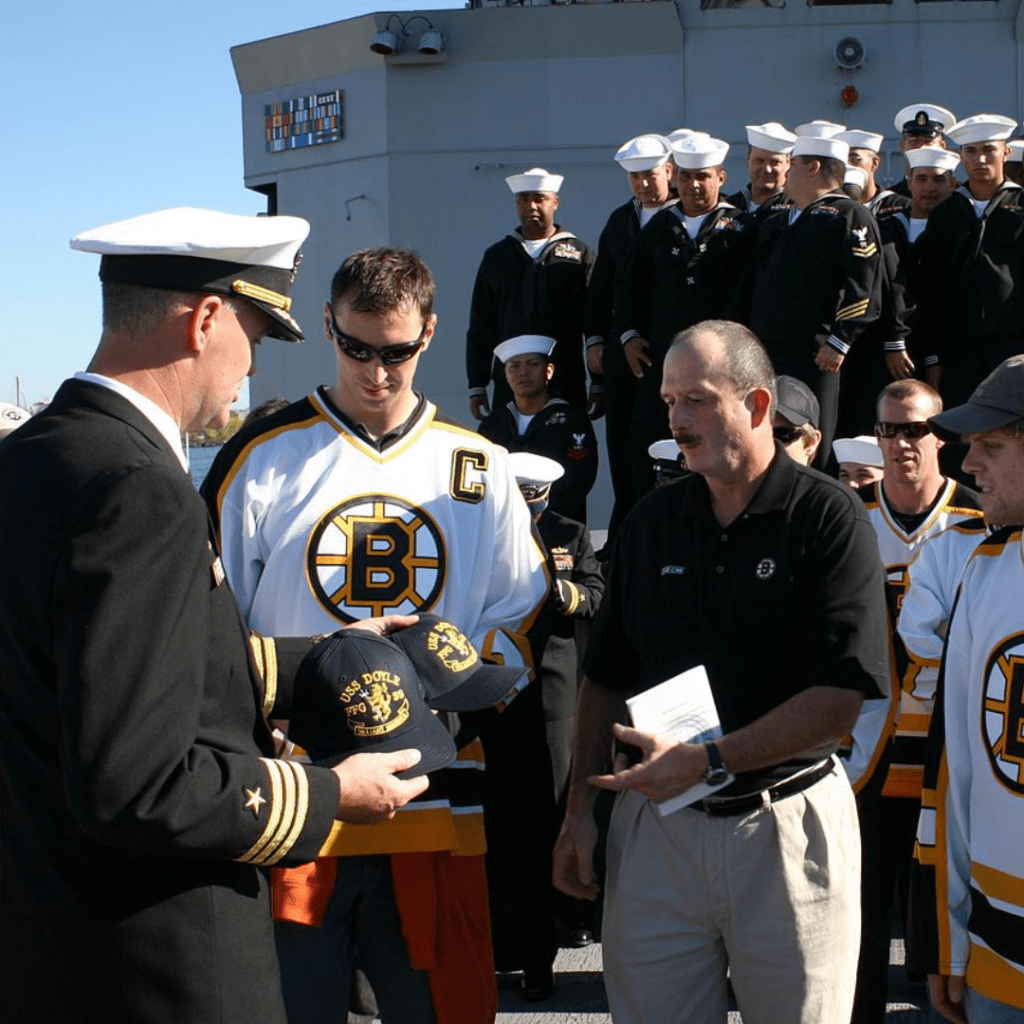 Zdeno stands at six feet and nine inches and basically towers over everyone else in the ice ring and probably also outside it. He played for many teams throughout the duration of his decades worth of professional career and is retired now.
Jon Rauch
The Olympic gold medallist, Jon Rauch, is tied with another player for being the tallest in all history of Major League baseball. He competed in the 2000 Olympics held in Sydney, Australia, and that's when he won gold for his country.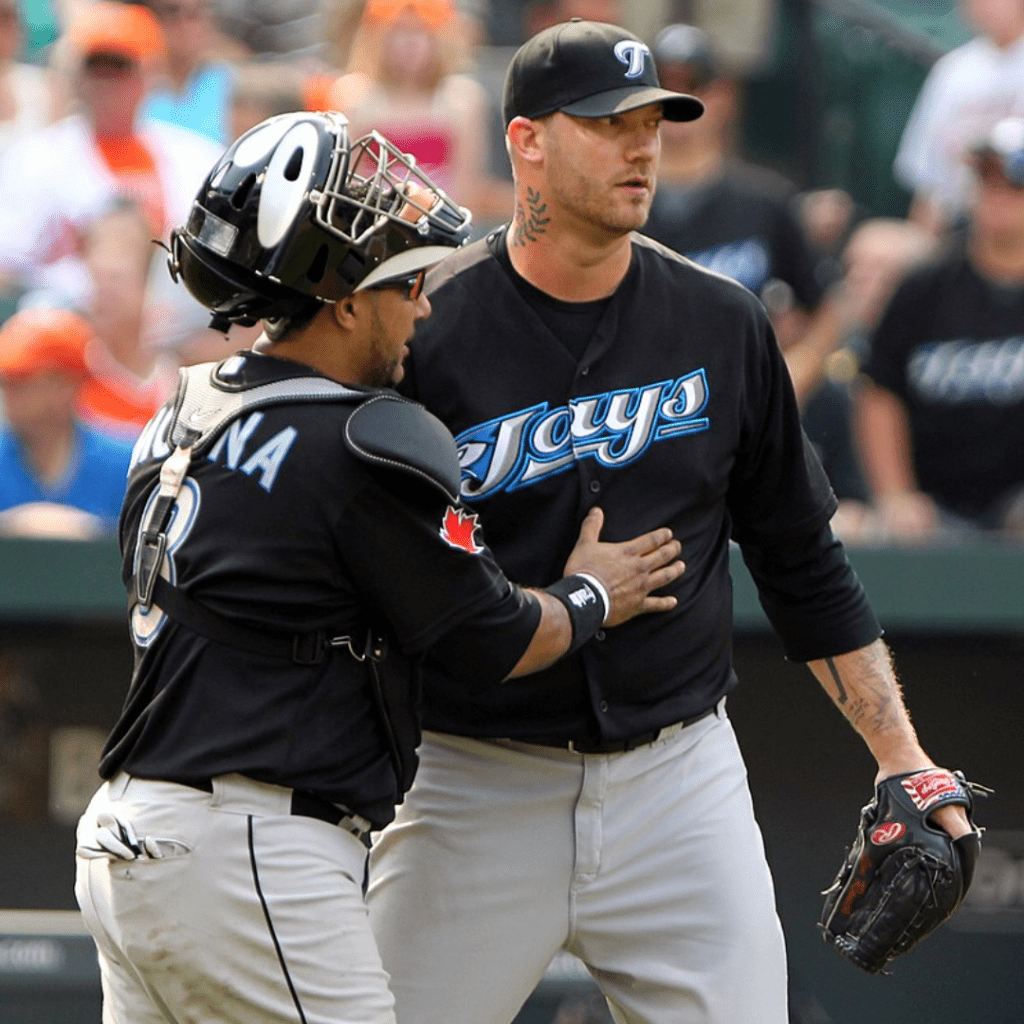 Jon was drafted in 1999 after playing the sport in both high school as well as in college. He weighs about three hundred pounds and is nearly seven feet tall, making him one heck of a presence whenever he steps onto the field for his team.
Laura Dijkema
Although it isn't very odd to see a few athletes in certain sports that reach six feet, Laura Dijkema's six-foot frame is still commendable as she towers over most of her teammates. She is a Dutch volleyball player who plays the position of a setter.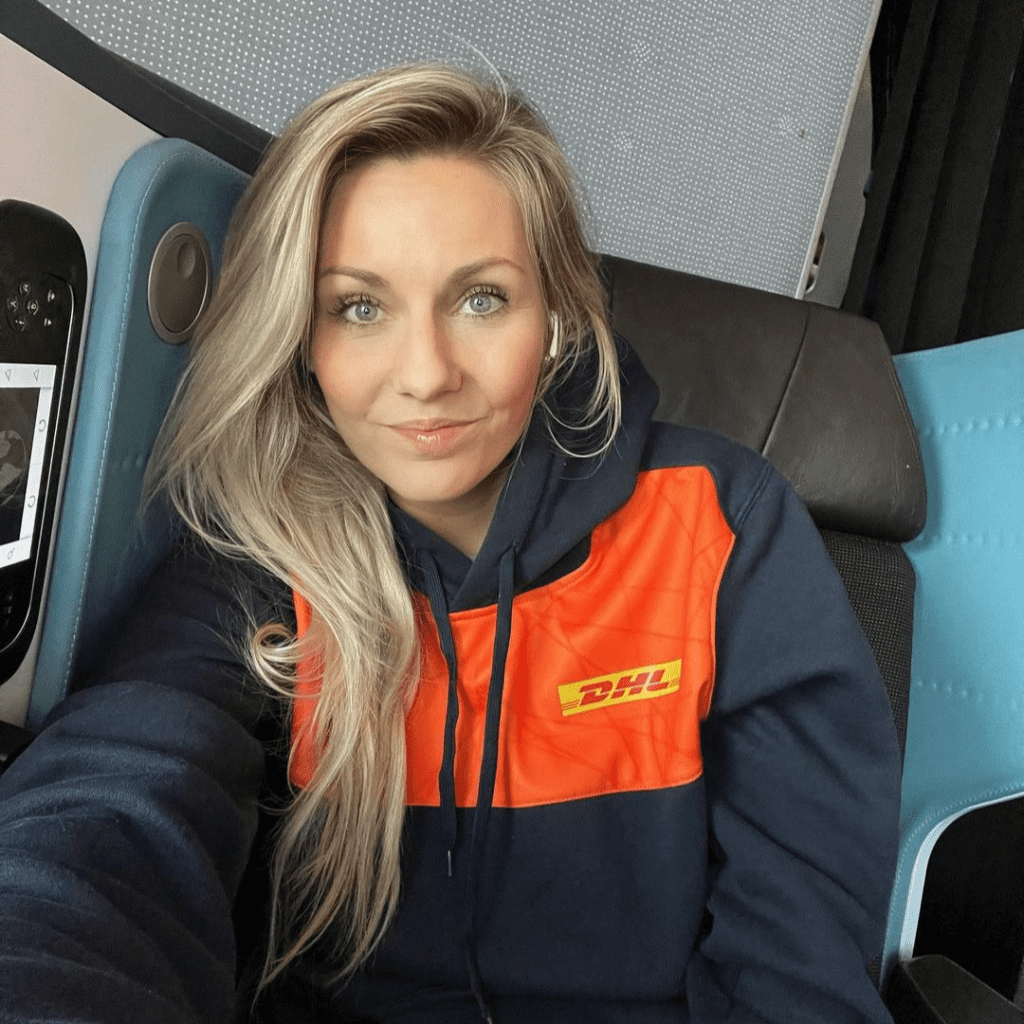 She gained interest in the sport at a tender age and started playing when she was just seven years old. Laura has won many national championships with her teams and has played for several clubs in her career so far.
Dondre Harris
Time and time again, it's been said and proven that size truly does matter in getting an opportunity to play football. So, can there be a size that's "too big" for this sport? Apparently, there can, and Dondre Harrist is living proof.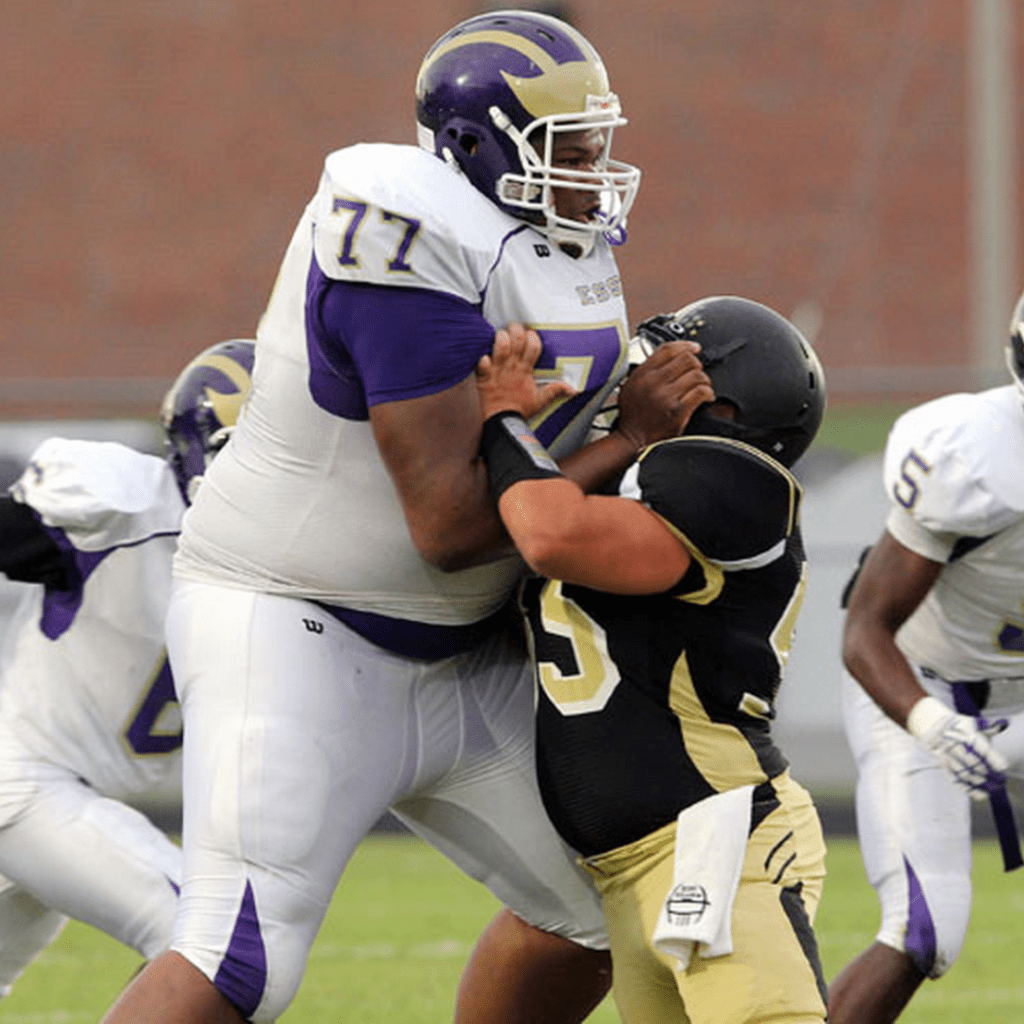 Dondre isn't just tall; he's super huge too. He weighs more than four hundred pounds and stands at seven feet. Dondre had to work really hard for any college football program to take an interest in him; despite having a size worthy of the sport, he also had to have the skills.
Danny Jones
While Danny isn't exactly an athlete that competes in leagues, he's still worthy of a mention. He's a personal trainer who stands at a staggering seven inches over six feet and has gained quite the social media following due to his frame.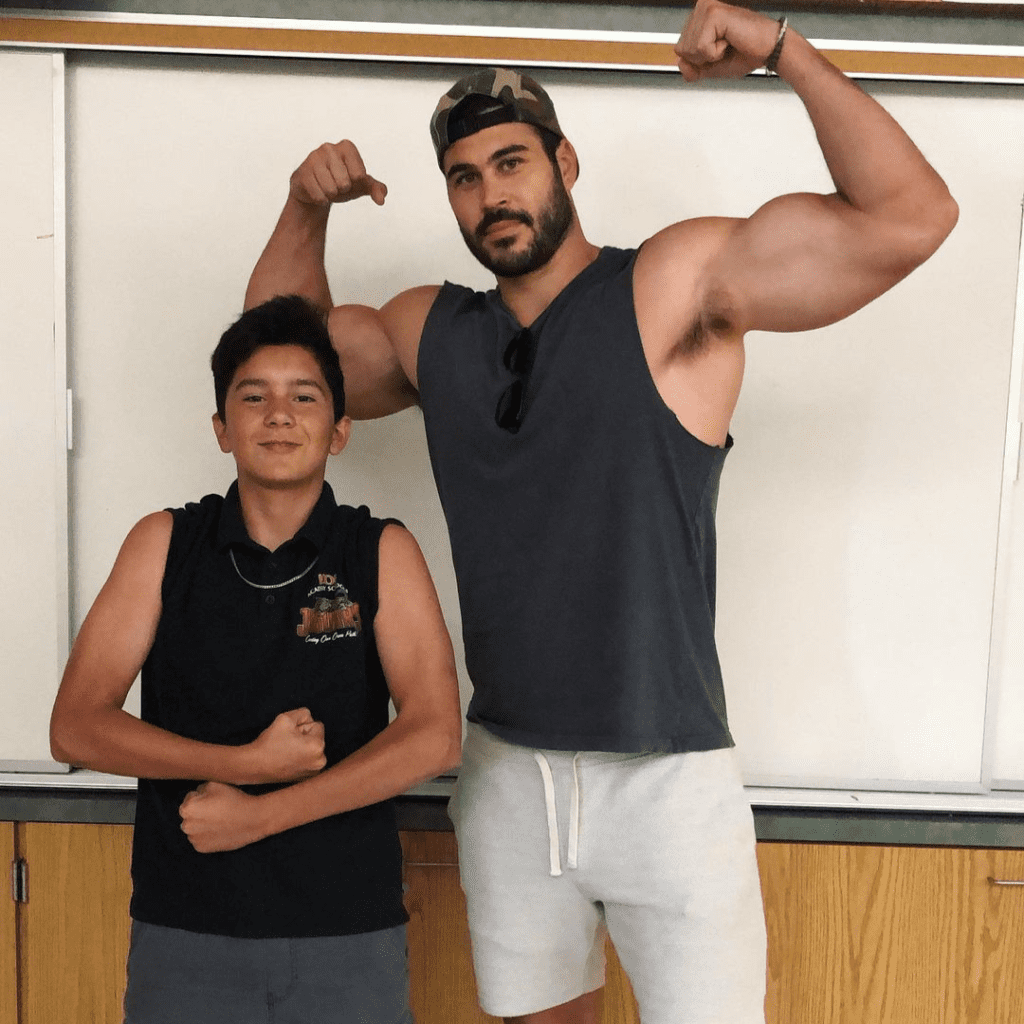 He's also known as the "Fearsome Tree Man" and got his name from someone who once commented under one of his posts, rejecting the title of a man for him and labeling Danny as a tree. He took a liking to that and decided to roll with the identity.