From Spice Girls To Lucky Numbers: 45 Facts About David Beckham
By Sachin P July 7, 2022
---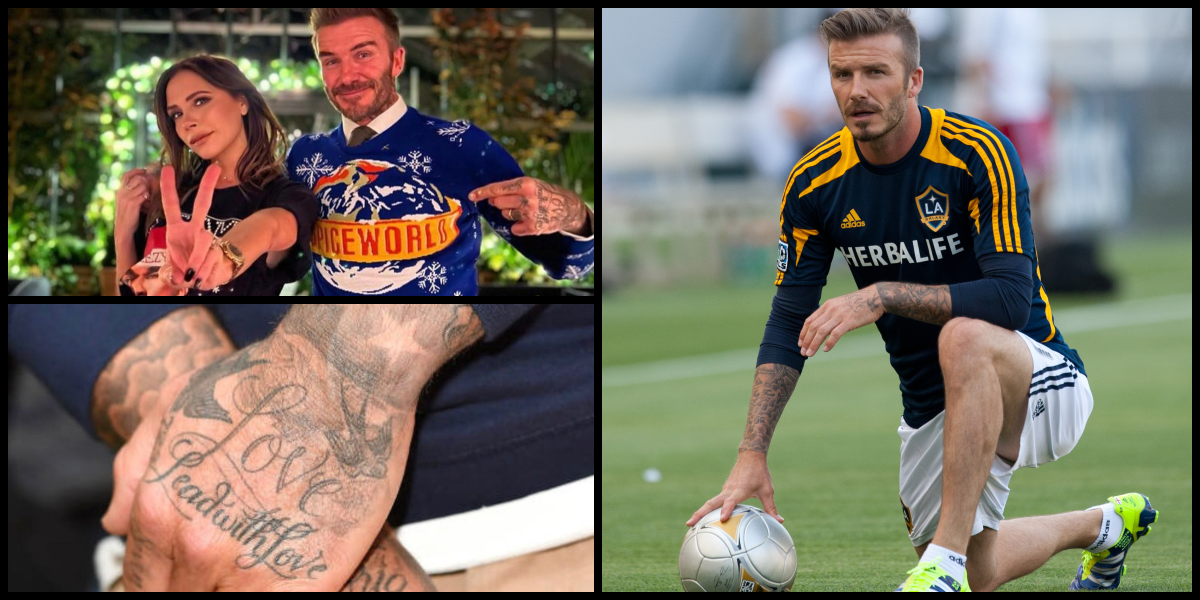 Probably one of the most famous and recognizable football players of the contemporary era, David Beckham first made it big at Manchester United, where he accomplished the fabled treble, before going on to have successful runs at clubs including Real Madrid, LA Galaxy, and Paris Saint-Germain. Even after retiring from the sport in 2013, the former Captain of the England team is still a sports icon and a sensation off the field.
He manages to make big money from his brand endorsements and is among the wealthiest individuals in the sport. But there's more to the renowned ex-Three Lions midfielder. Apart from his immense talent and dashing good looks, David Beckham has gone on to score in almost all areas of his life. Let's take a look at some of what makes David Beckham so notable!
Elocution lessons
Beckham, who hails from London's East End, was well-known for having a "generic" accent with a somewhat higher register throughout his early years of stardom. He attended elocution training that lowered his voice to a level and helped him speak more elegantly.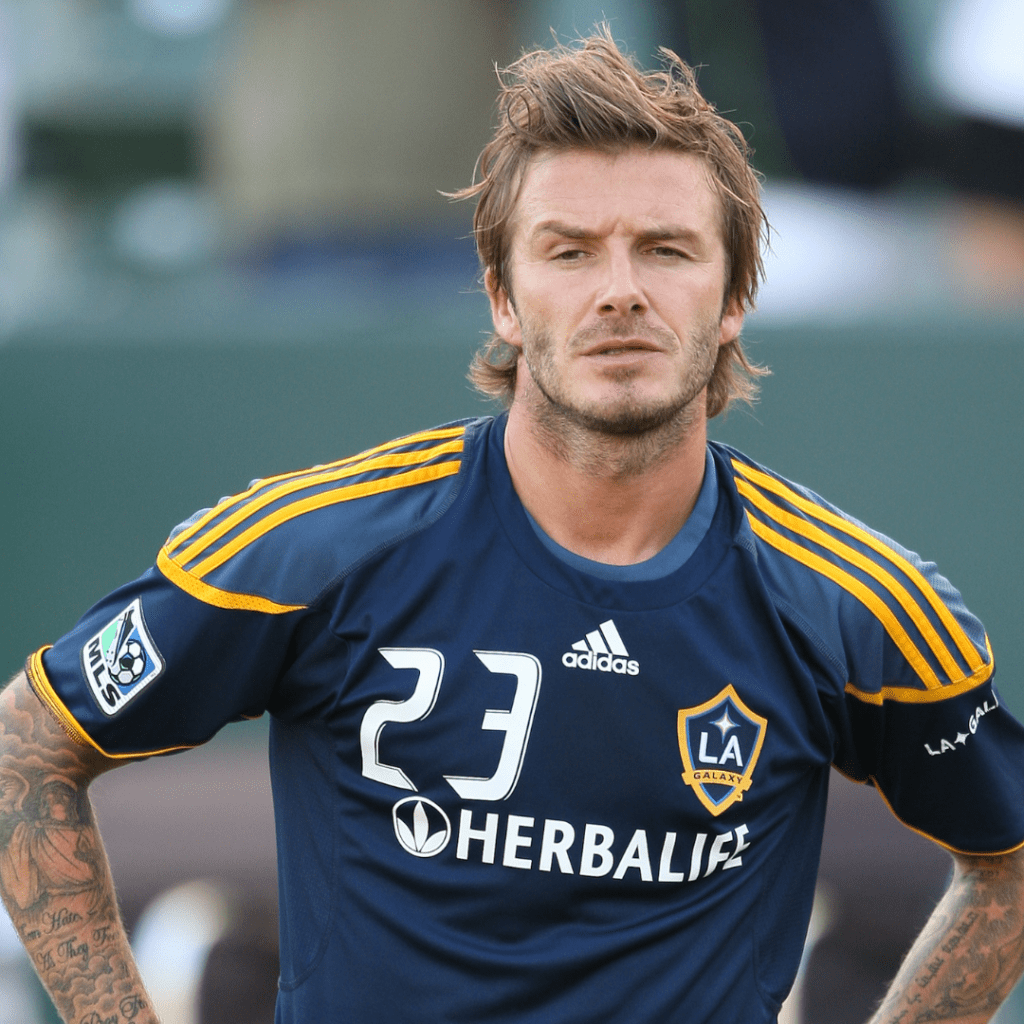 This was done in terms of improving his voice. As an example, he now pronounces the letter "H" when it registers at the beginning of a word. It would have been interesting to have been able to see how things turned out if he maintained his speech patterns.
Scouted
Beckham participated in his first tournament when he was only 11 years old. It was the prestigious Bobby Charlton Soccer Schools National Skills contest. This achievement earned him a tour to Barcelona, at which a Manchester United soccer talent agent noticed him.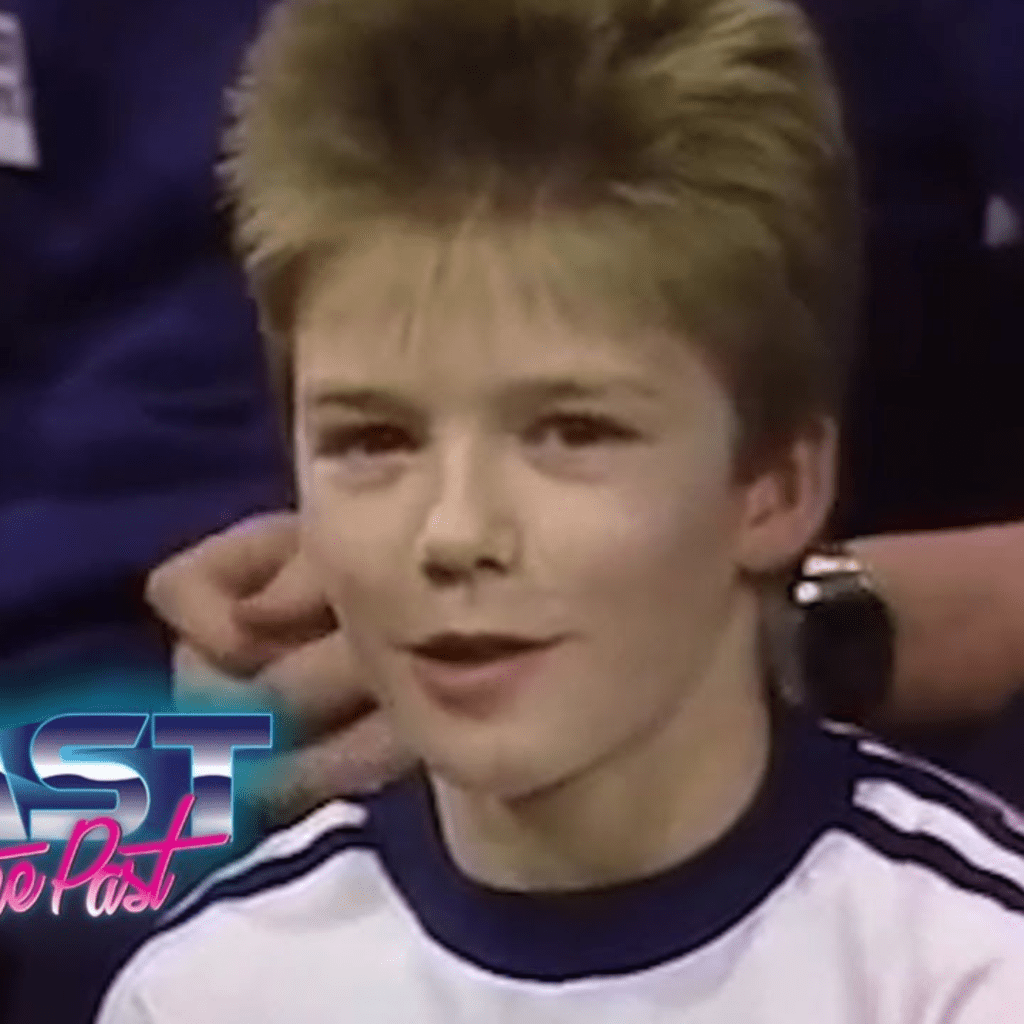 There began a career that propelled David Beckham from East End to become one of the most well-known names in European Football, and arguably in sports history. Even non-football fans know his name. Now that's hard work paying off big time.
Fates entwine
At a charity football game in 1997, the midfielder met and fell in love with his future wife, Victoria Beckham. She was the "Posh" Spice of the famous girl band, the Spice Girls. The Spice Girls were among the biggest pop groups in the world.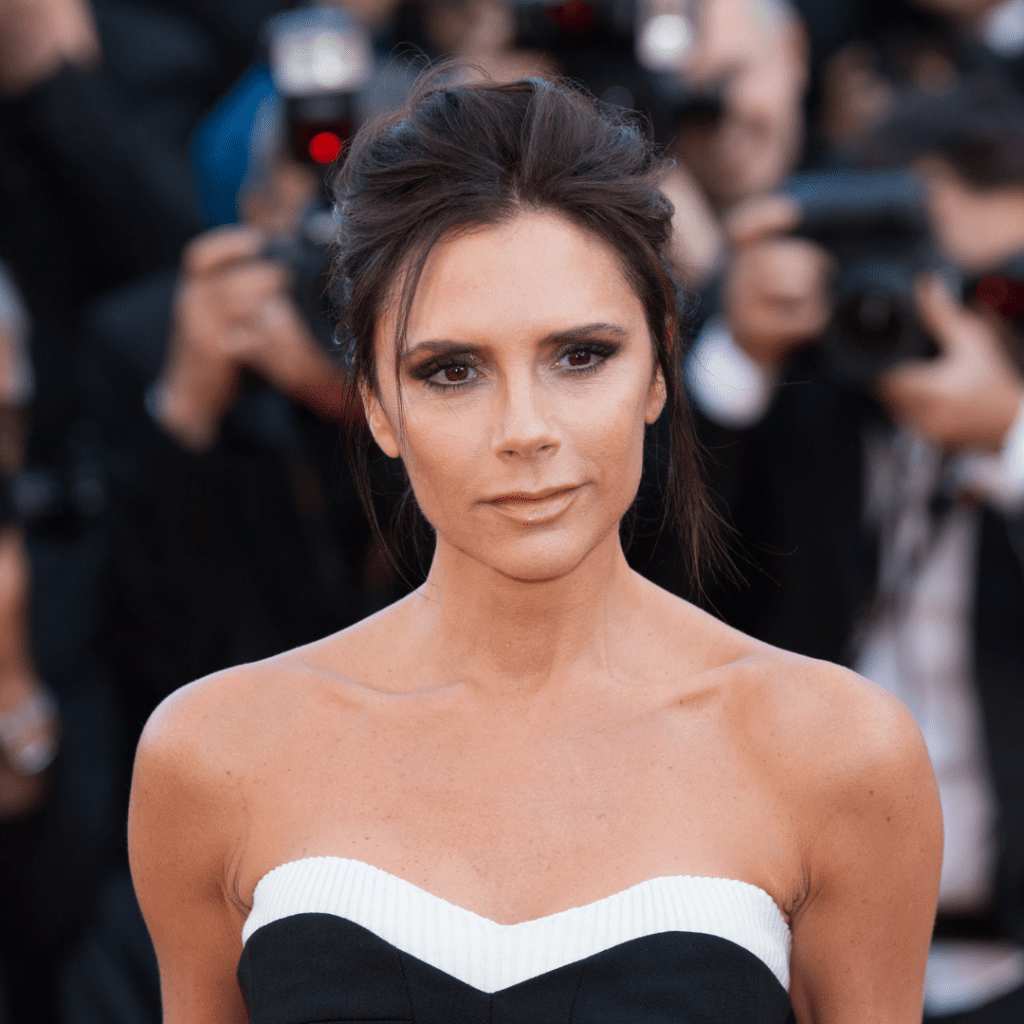 And at that time, his team was having tremendous success. As a result, the media were quite interested in their connection right away. The media nicknamed the couple "Posh and Becks," which has stuck to this day.
A gamble that paid off
David returned to Manchester United after a season-long stint at Preston North End and was strategically inserted into the lineup as an attacking midfielder. The following year, he assisted the Red Devils in their wins in both the FA Cup and the Premier League.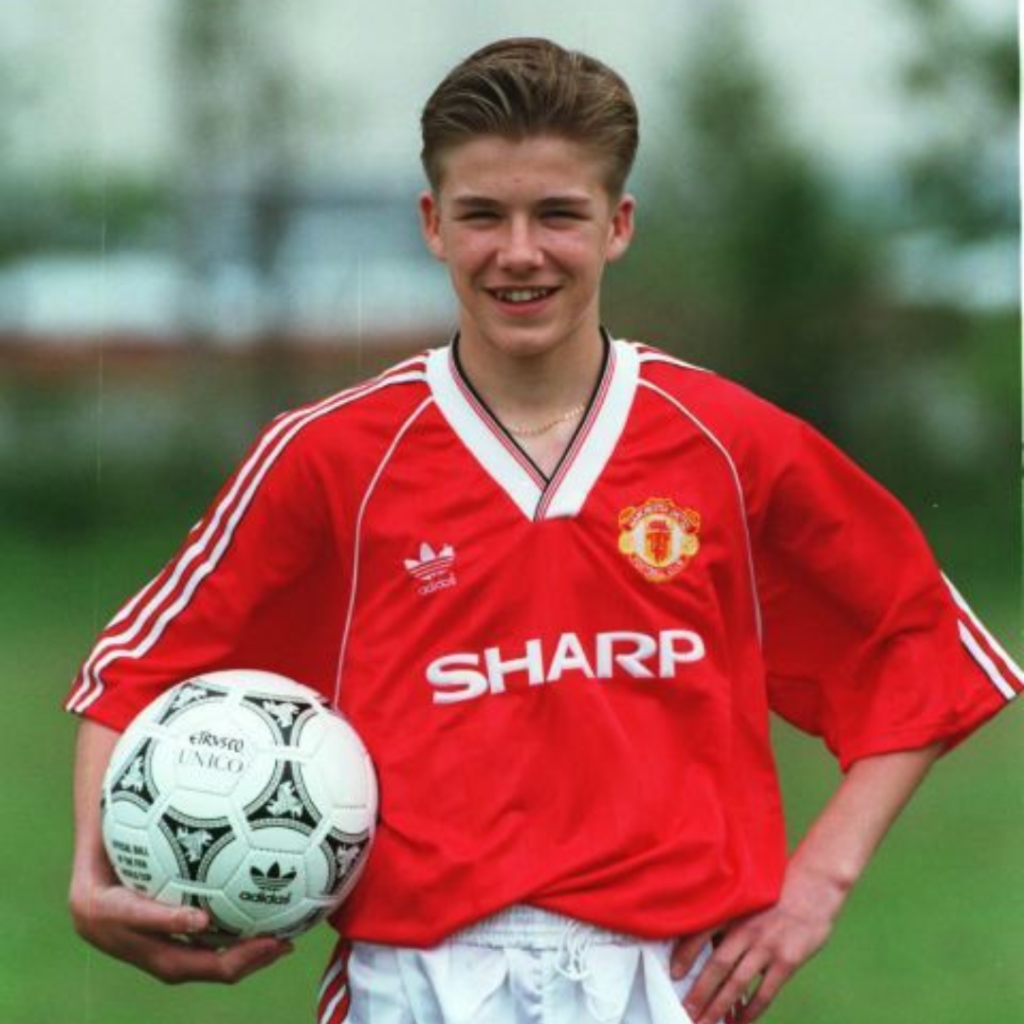 This demonstrated that Alex Ferguson's confidence in him paid off. Sir Alex Ferguson is a legend in his own right. The man's keen instincts and insights into the players and the game made Man Utd a force to be reckoned with.
Say what, now?
Apparently, "Golden Balls" would be the choice pet moniker Victoria has for her spouse, though we can only speculate why that is. She was applauding her hubby for being able to salvage his image after being sent out for kicking a player.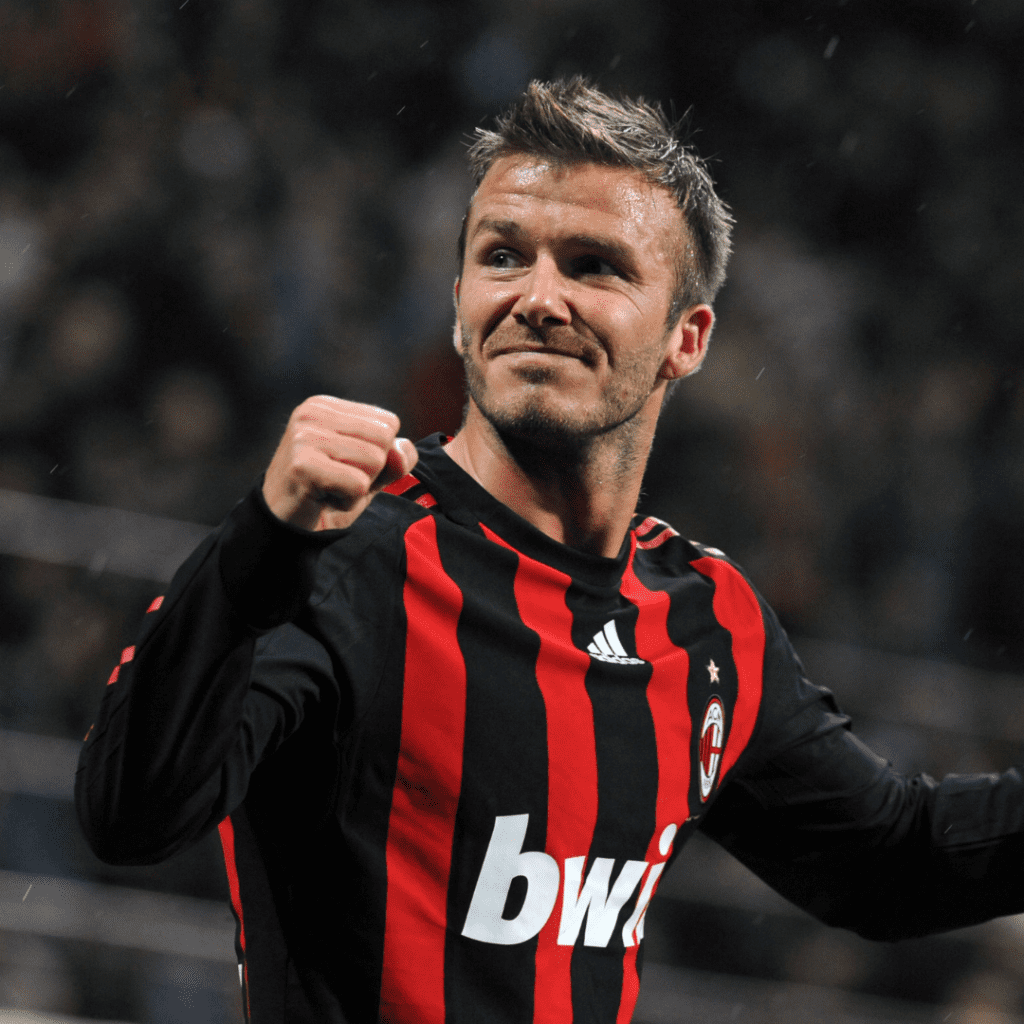 Argentina's Diego Simeone was the receiving end of that kick. That kick also cost England their chance to progress through to the later stages of the 1998 World Cup. It's always lovely to see the understanding between these two as a couple.
It's Murphy's Law time
The 1998 World Cup marked a turning moment for David Beckham's tenure. He received a red card during such a notorious encounter against Argentina after striking Diego Simeone at a 2-2 tie. England was eliminated after just the second round.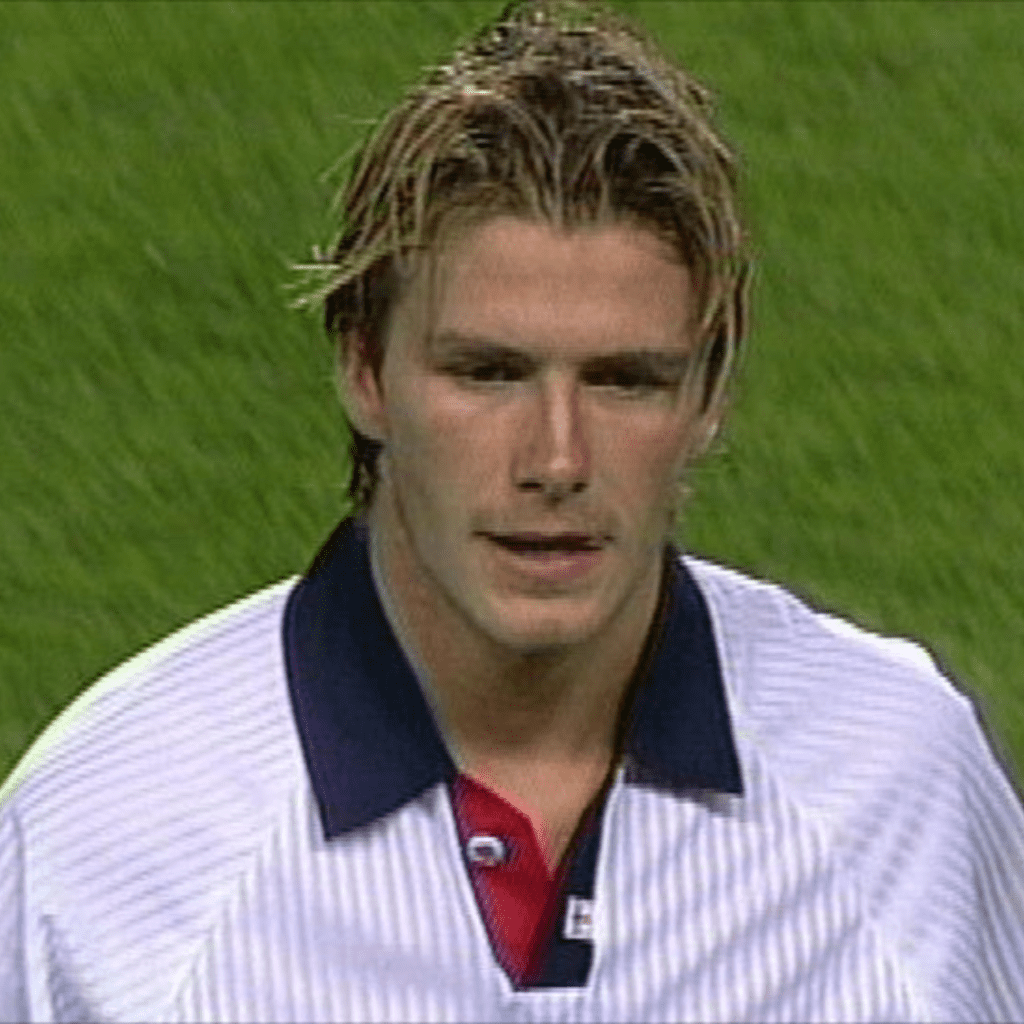 Argentina eventually won the match on penalties. He received heavy condemnation from the public and the media following his return to the country. As the world found out later, there were so many things that built up to David losing his cool with Diego.
The other side of the coin
Beckham took a lot of the negative feedback. He made a public apology and declared, "I will always regret my actions. I want every fan to know how deeply sorry I am. The Argentinians' antics in that episode were criticized by Sports Illustrated.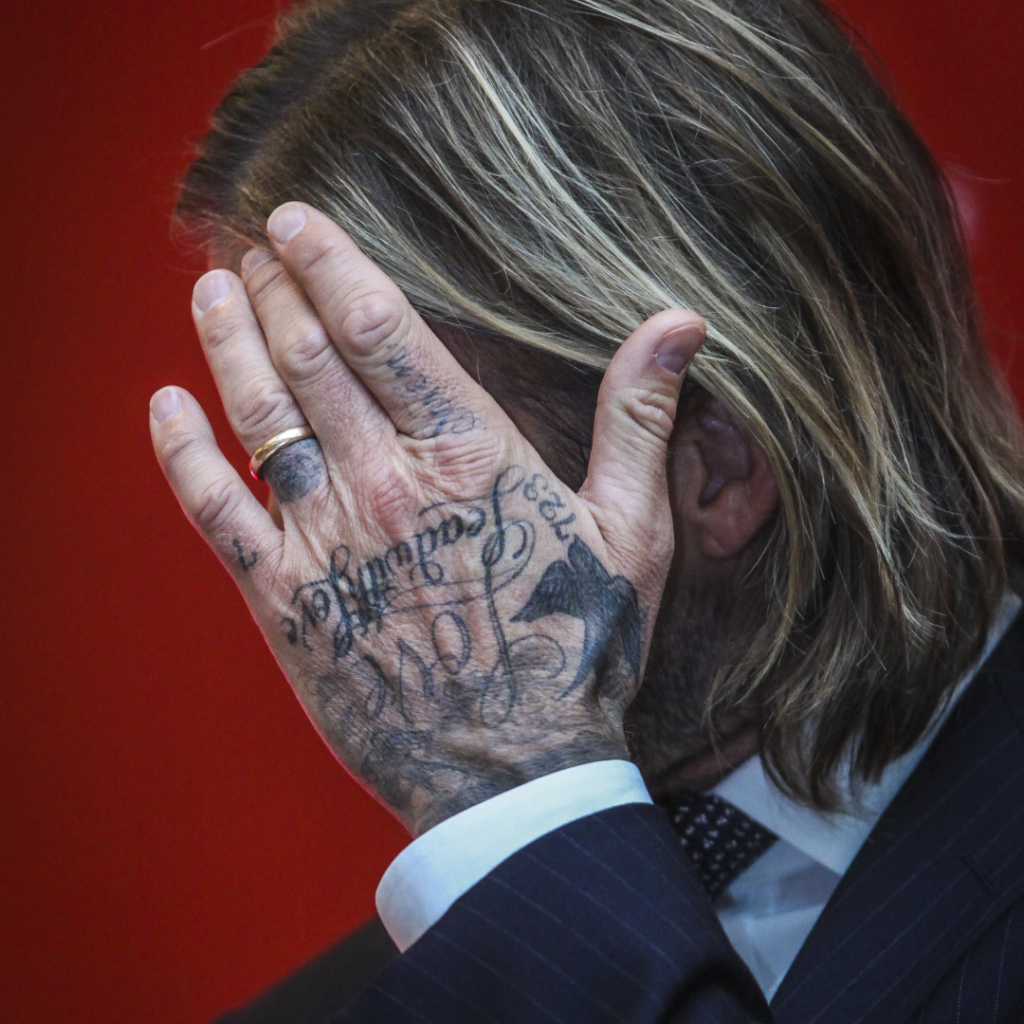 The magazine claimed that Simeone first gave Beckham a "heavy-handed challenge" before he "fell like a ton of bricks" after Beckham replied. Simeone eventually admitted that he overreacted to the incident and afterward, he also pleaded with the referee to dismiss Beckham.
Well that's a bummer
The skill of Beckham, a talented midfielder, to "bend" the free kicks — which is curving the football over or around defenders to score — earned him praise. In fact, one film paid homage to his talent, the 2002 film Bend It Like Beckham.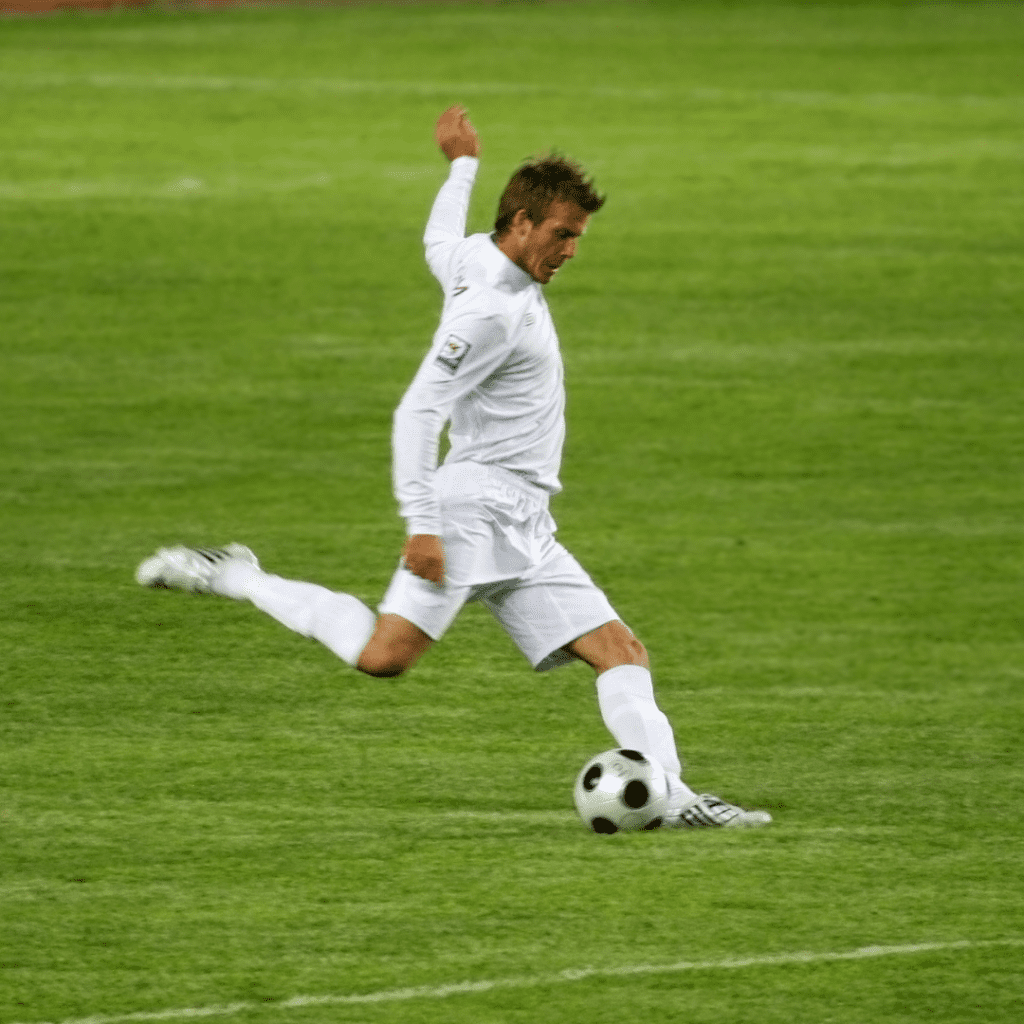 Parminder Nagra and Keira Knightley play teenage female football players attempting to succeed in the male-dominated game. Because of scheduling conflicts, Beckham does not make a cameo appearance in this movie dedicated to him. A bit unfortunate, but that's how the world works sometimes.
GOAT
David was a crucial member of the dominant Man Utd team of the mid-to-late 1990s, which ruled English football, notwithstanding the setback at the World Cup. The man contributed to the team's triple victory in 1999. He won six Premier League championships.
He also scored in 262 games through his eight-year stay at Old Trafford, making him among the most renowned midfielders in the world. He rose to the occasion through his work ethic, despite all the hurdles thrown in his way.
Fit for royalty
David and Victoria purchased their best-known residence, which has become known as "Beckingham Palace," in 1999. It is thought to be valued £7.5 million and is located in Hertfordshire. Charming entrepreneur Neil Utley, 52, with his wife Narmali, 46, reached an agreement on the purchase.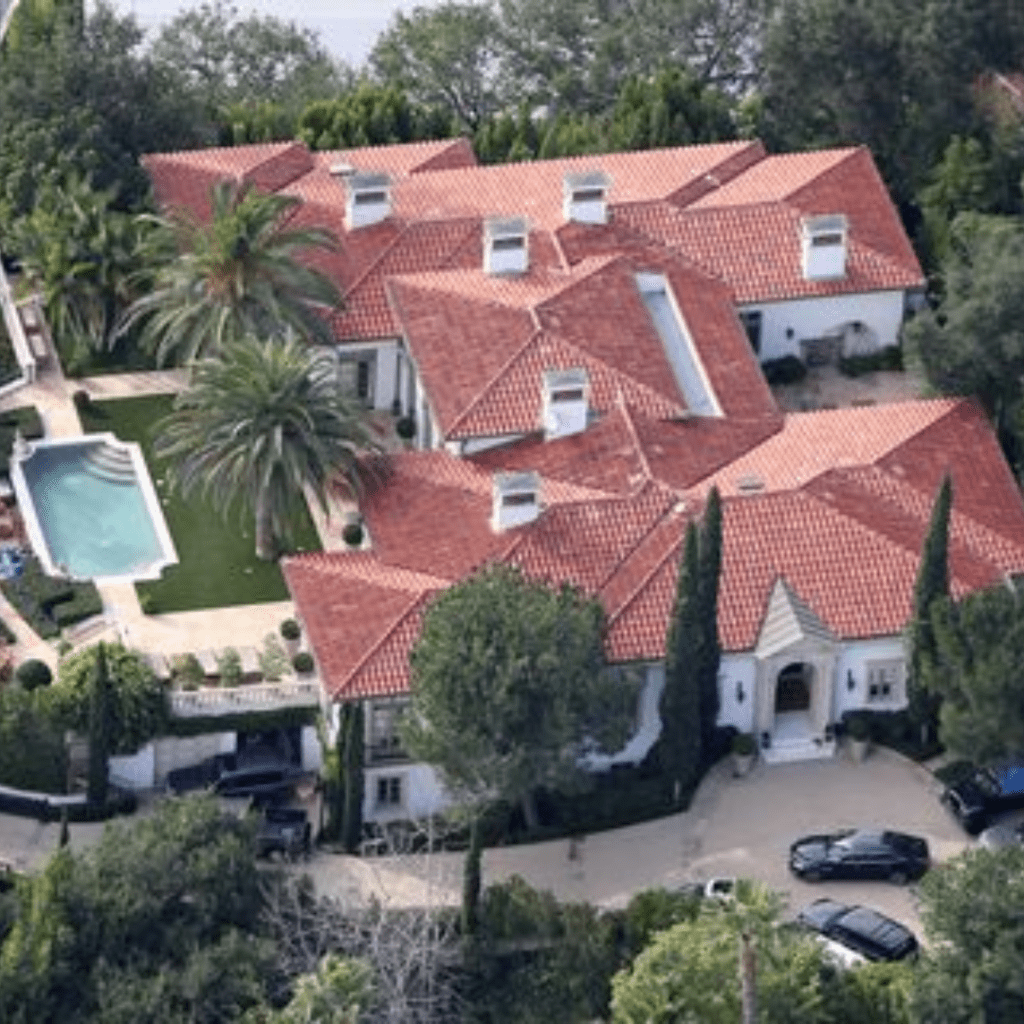 The purchase included Beckingham Palace as well as its expansive 17-acre super-estate in 2014 for cash. A simulated old ruin playground, a Capability Brown-style maze in the gardens, a BBQ area, and a professionally maintained football field are all present. There is also a church in the woods.
The more you know…
His profession and personal life have generated so much attention that Staffordshire University has begun to teach a class on Beckham, including the socioeconomic implications of his life. The now-discontinued program was founded on the idea that Beckham's 1998 World Cup failure marked a notable period in England.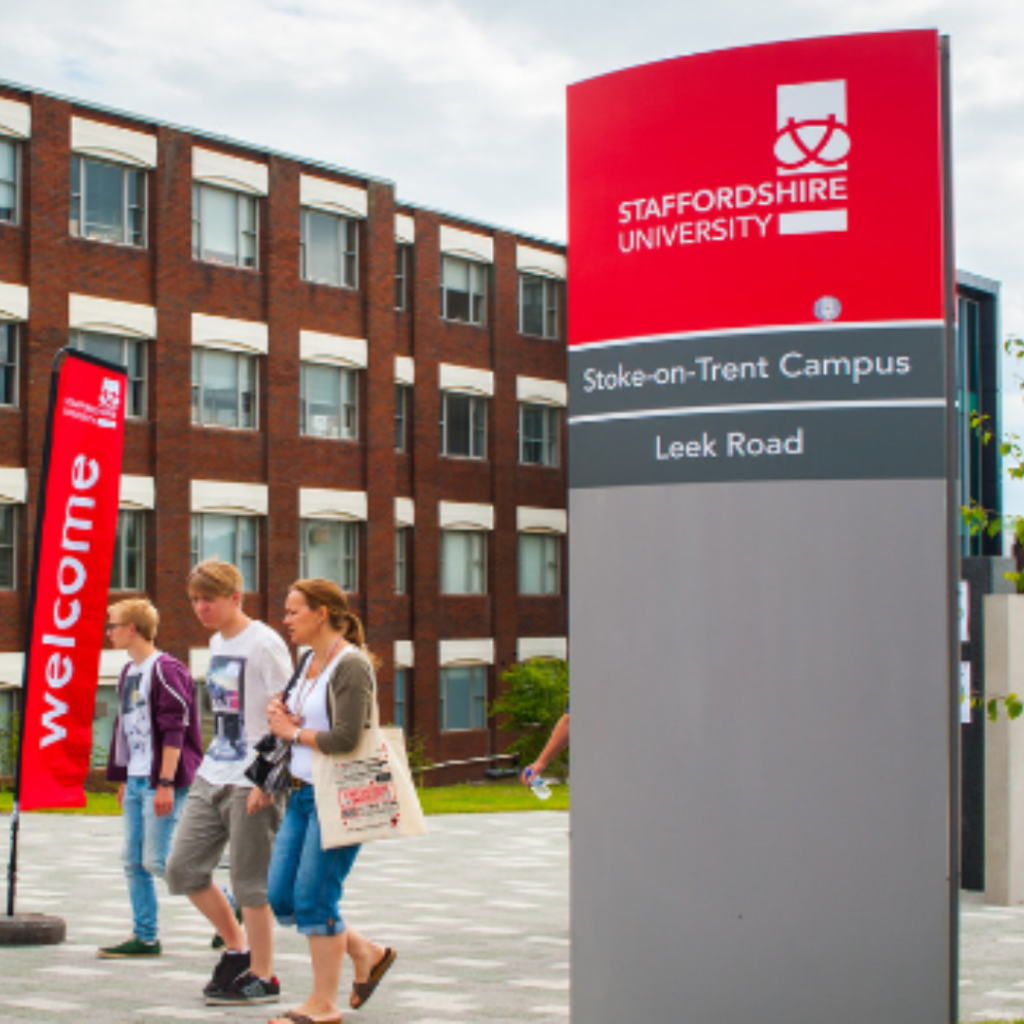 It was considered comparable to how John F. Kennedy's assassination influenced America. Quite the bold statement! This really makes us want to have a peek into the course syllabus. Of course, losing the chance of winning a World Cup can be quite meaningful.
David the Notorious
Beckham became the first player from England to receive two red cards and the very first captain of the Three Lions to be dismissed. He received his most infamous red card during the 1998 World Cup after becoming fouled in that same incident we mentioned earlier…
…which was the handiwork of Diego Simeone of Argentina. On October 8, 2005, in a 2006 World Cup qualification match versus Austria in Manchester, he received his second red card representing England. He shares the distinction for England's most international red cards with Wayne Rooney.
A much awaited comeback
In 2000, Beckham was appointed skipper of the England national squad. In a World Cup qualifying match versus Greece, he netted a dramatic equalizer to advance England towards the finals. In the 2002 World Cup match against Argentina, he scored the game-winning penalty.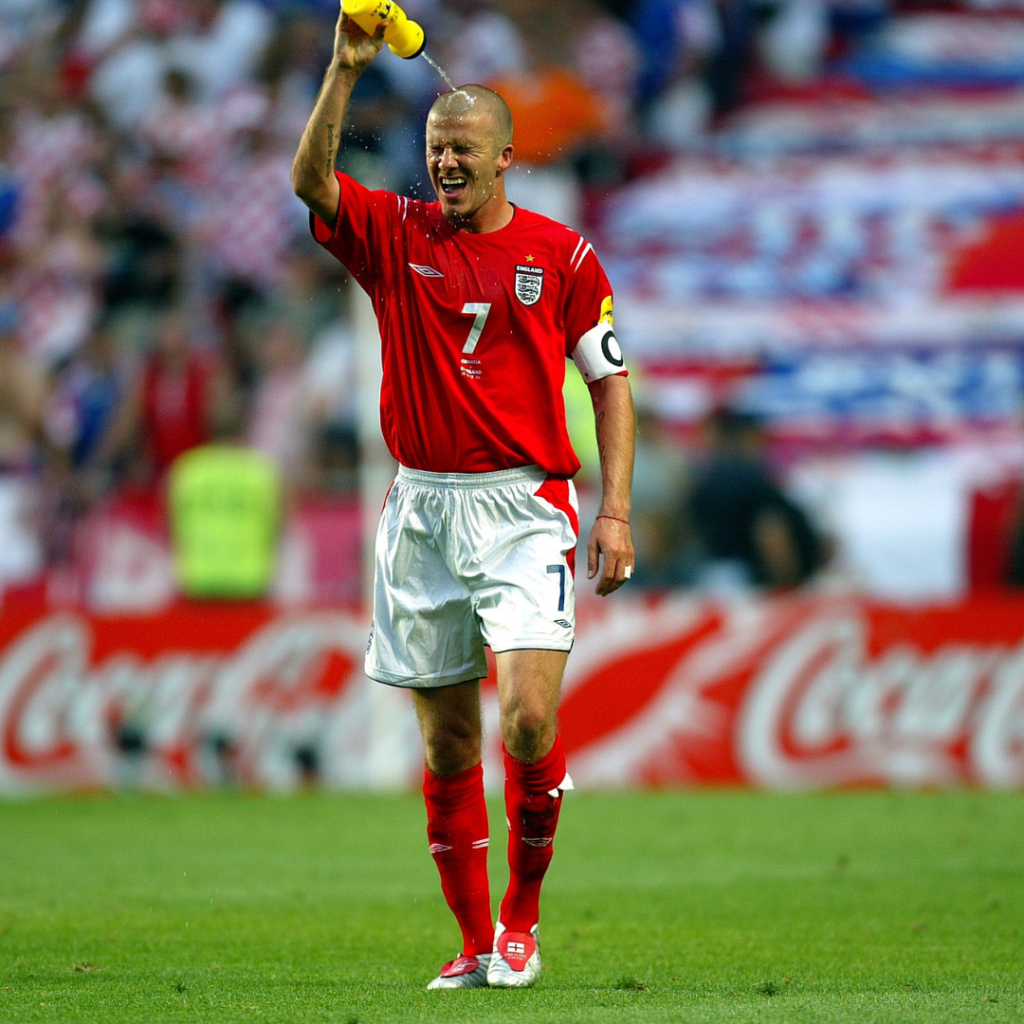 But unfortunately, England was knocked out in the quarterfinals. The FIFA World Player of the Year title went to Luis Figo of Portugal, and Beckham was named the BBC Sports Personality of the Year for 2001. Not a bad haul at all.
Sensation
Victoria had already achieved fame as a member of the hit girl group, Spice Girls, at the time. However, Beckham was yet to become a household name while playing football for Manchester United. Beyond football, Beckham's fame was boosted like never before.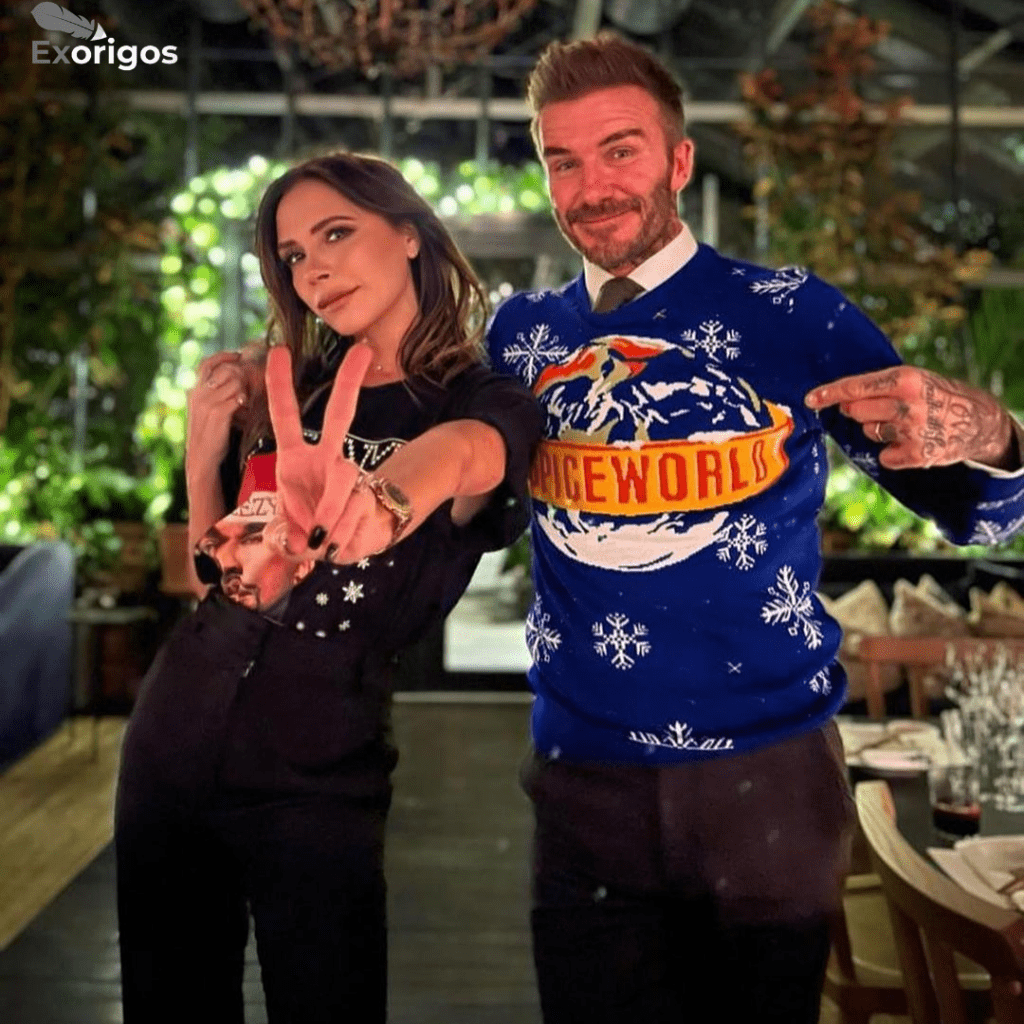 This was through his union with Victoria, a member of the Spice Girls and a sensation in her own right. Victoria and Beckham became well-known as fashion icons and were sought after as paid representatives by a variety of brands ranging in many areas.
Inkheart
As a testament to 1999, the year that he assisted Manchester United to win the triple crown, wed Victoria, and gave birth to Brooklyn, David got the digits "99" inked on his finger. A substantial portion of Beckham's body is covered in tattoos.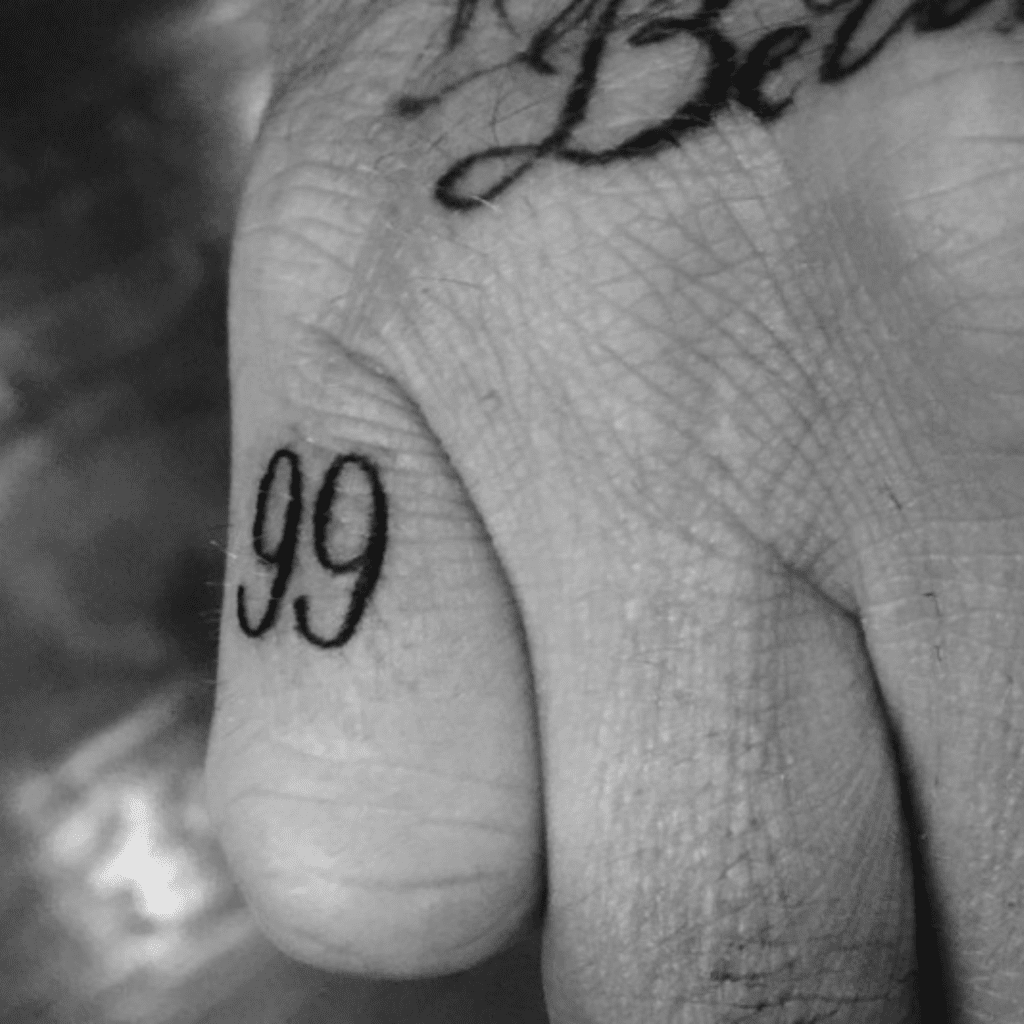 As of 2021, it's estimated that he has over 65 tattoos covering his body. In his memoir David Beckham: My Side, David claimed that after the birth of Brooklyn in 1999, he had a talk involving Mel B and Jimmy Gulzar that inspired him to get tattooed.
Godparents, indeed
Godfather for Brooklyn, as well as Romeo Beckham, is Elton John. Elizabeth Hurley is their godmother. The Beckham family allegedly got into a fight as a result. Nobody from David's parents' family was reportedly picked as a godparent for the kids.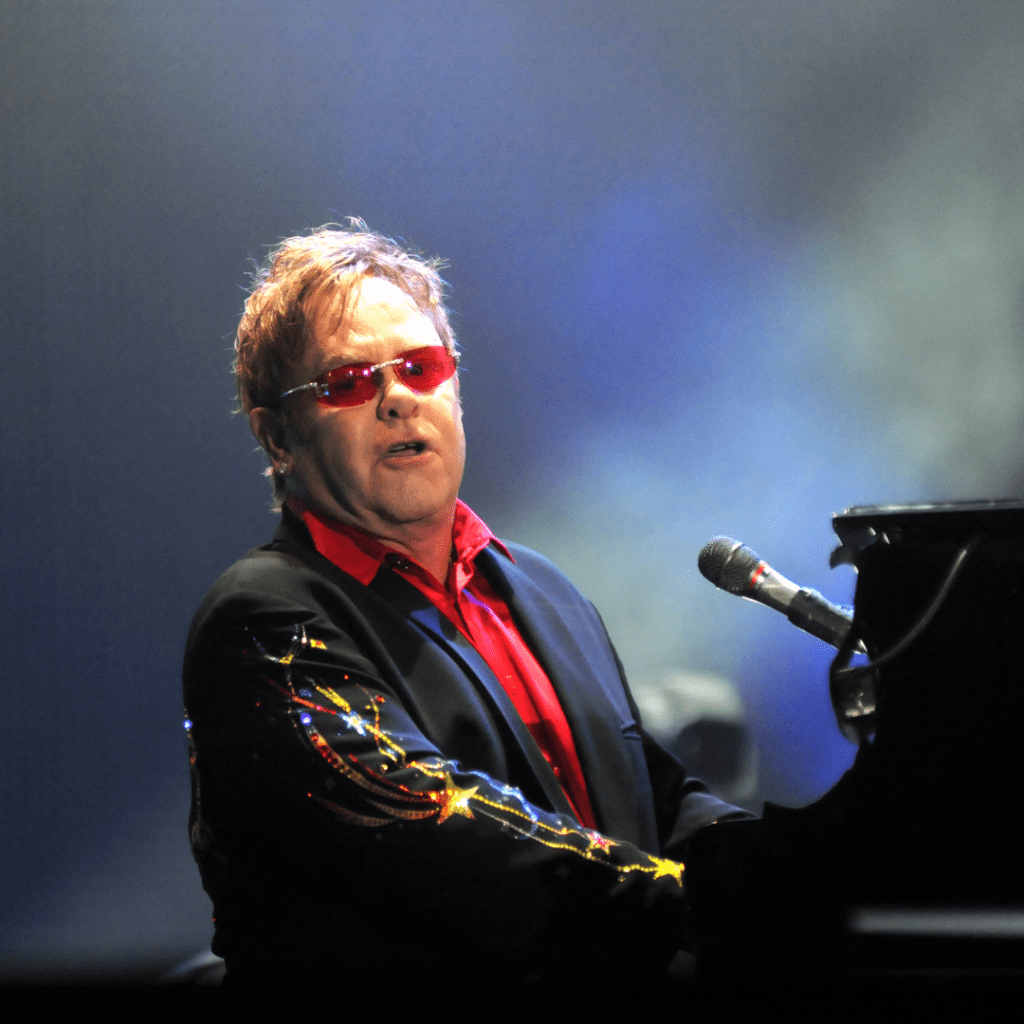 This infuriated David's parents. However, an unfortunate twist of fate meant Sir Elton couldn't attend the wedding, as the date conflicted with the planned changes for his farewell tour. Victoria, the mother of Brooklyn, had known and trusted Elton for many years.
Heir to the throne
Since the parents first learned they were expecting while in Brooklyn, they gave their first child that name, mainly because they liked it. Brooklyn, who was then four months old, served as the ring bearer during David and Victoria's marriage ceremony. Brooklyn was named one of the best-dressed British males.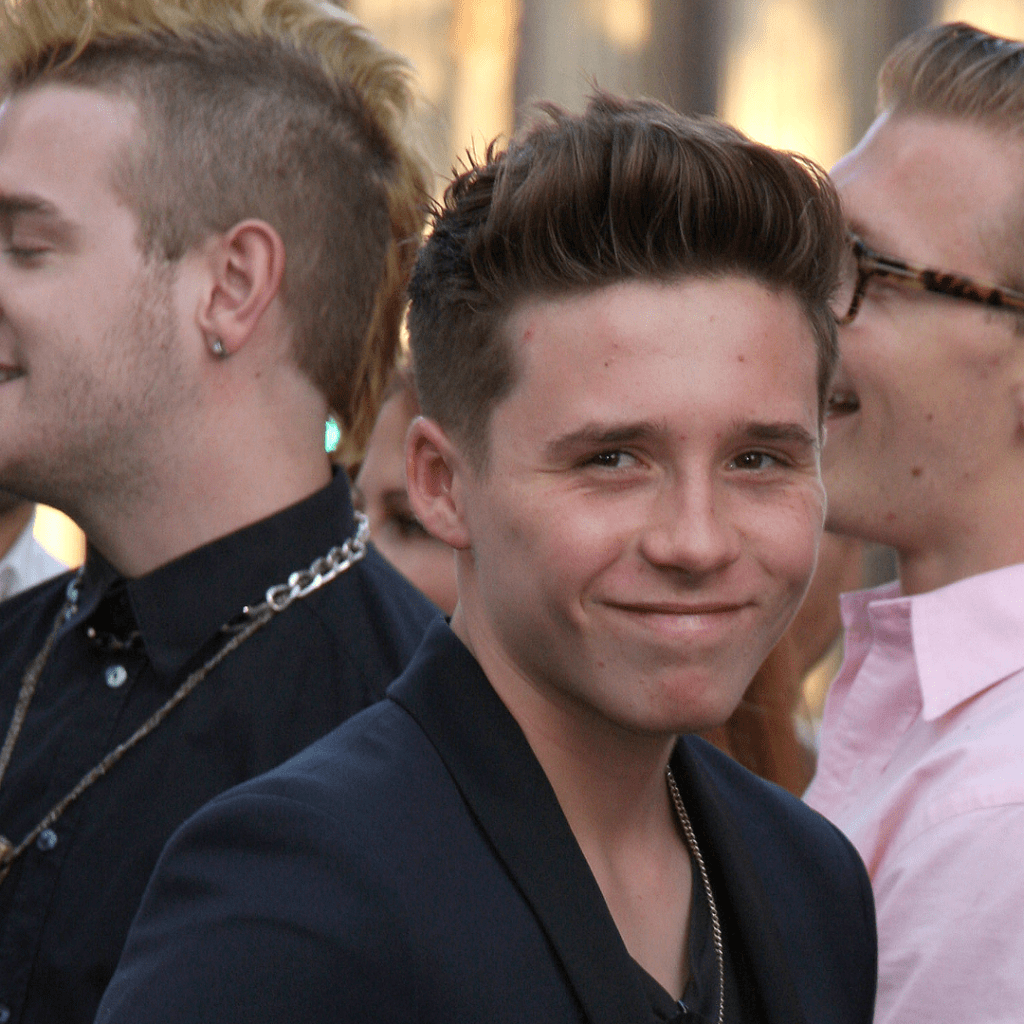 He has done many modeling jobs, including for the popular magazine GQ. Brooklyn used to play the sport for Arsenal U16 and was let go after the 2014–15 campaign. Brooklyn is also an aspiring chef, as well as a photographer.
Real Madrid, here he comes
Beckham had to pick a different jersey number when he joined Los Blancos. Raul already had claimed his previous number, #7, so he opted for #23 instead because it belonged to the legendary basketball player Michael Jordan. David is apparently a huge fan of the basketball legend.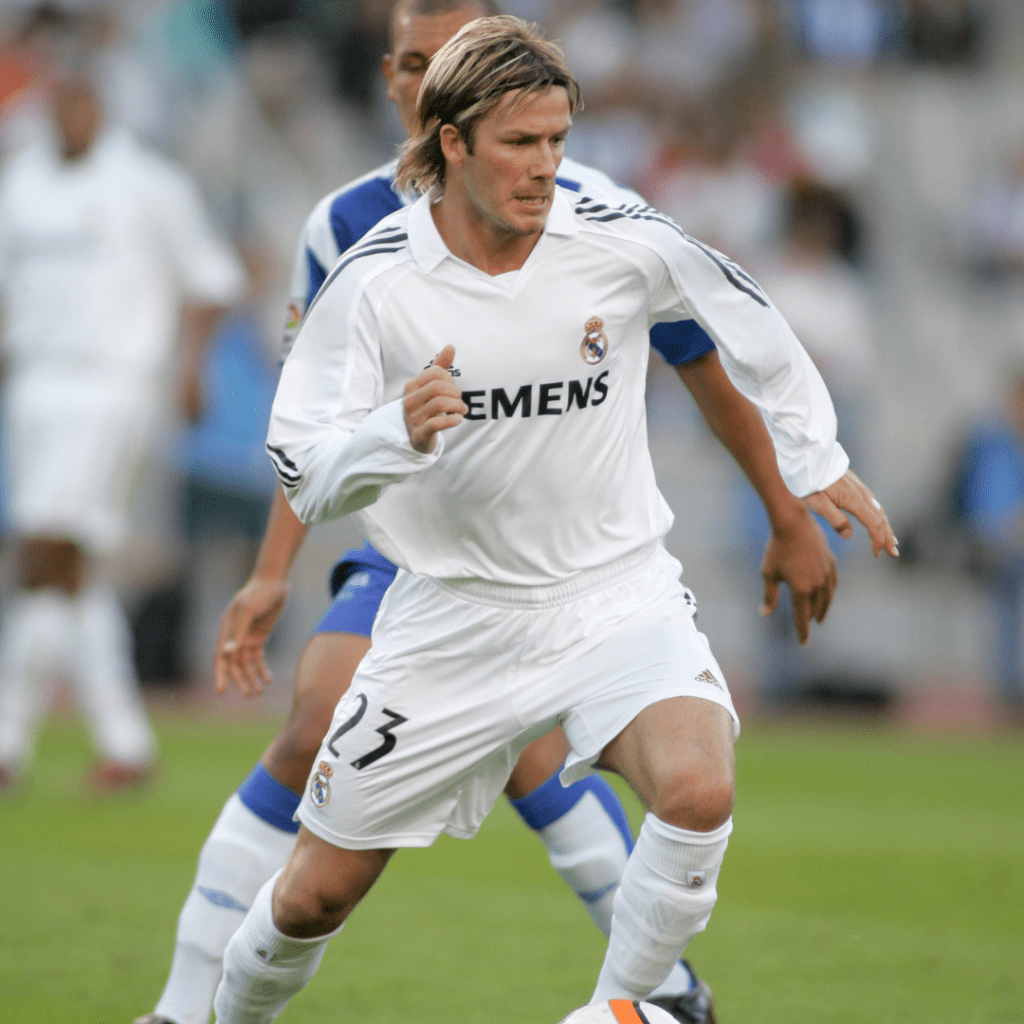 Adidas spokesperson has been quoted saying "Put Beckham's name on any product and Real Madrid [won't] stop selling" regarding revenues of Beckham-related items after his signing with Real Madrid. No wonder all those brands were hounding after him and his wife.
Time at Real Madrid
Beckham signed on and joined Real Madrid in 2003 after a struggle with Barça, the other Spanish powerhouse. There he paired up with a few of the top players in the game, including Luis Figo, Cristiano Ronaldo, Roberto Carlos, and Zinedine Zidane.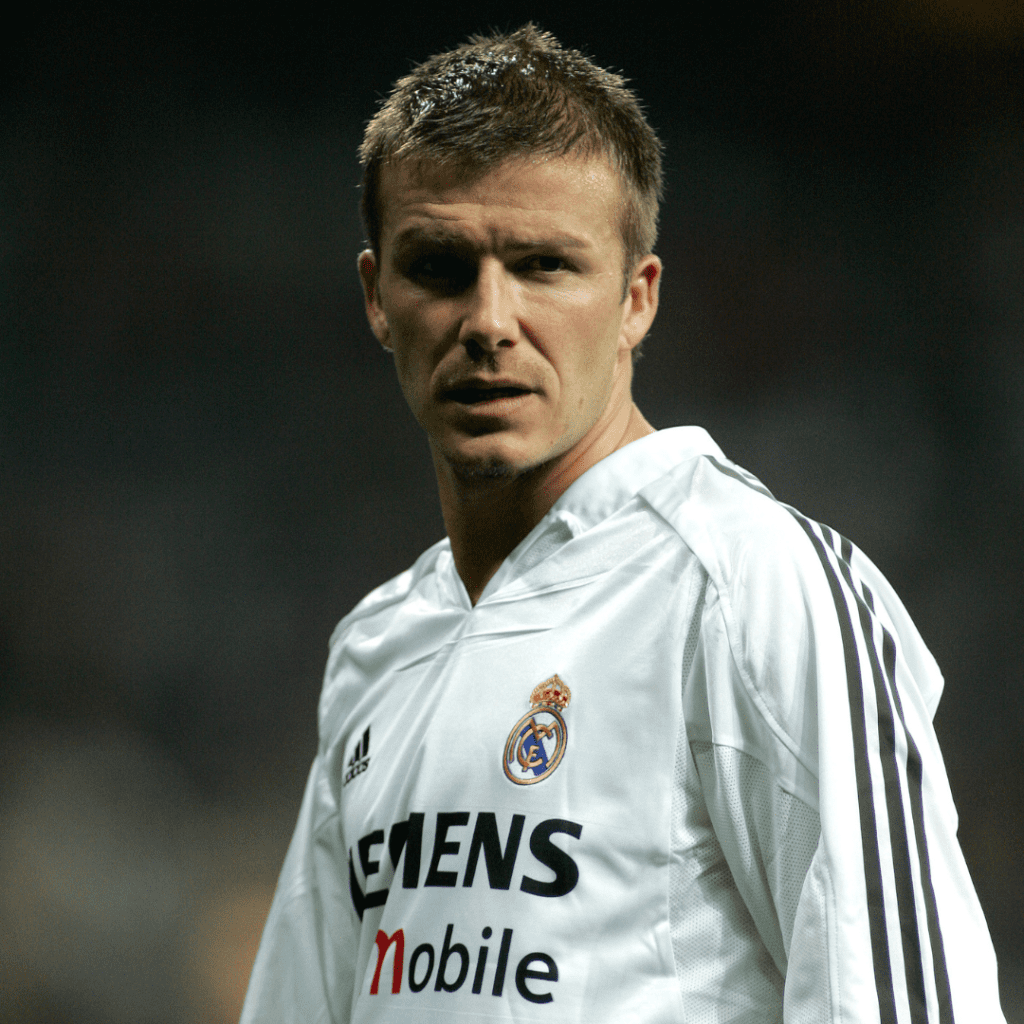 Beckham would become a part of the "Galacticos" at Real Madrid. He spent four years as a Real Madrid player, scoring 13 goals. The revelation was a devastating blow to Joan Laporta, then recently elected president of Barcelona, who had centered much of his candidacy around recruiting Beckham.
Bend it like Beckham
David Beckham only made an appearance in the 2002 Bend It Like Beckham via archival video. David, as well as Victoria, had intended to participate in cameo roles, but conflicts in schedule prevented that, therefore the director substituted the look-alike, Andy Harmer.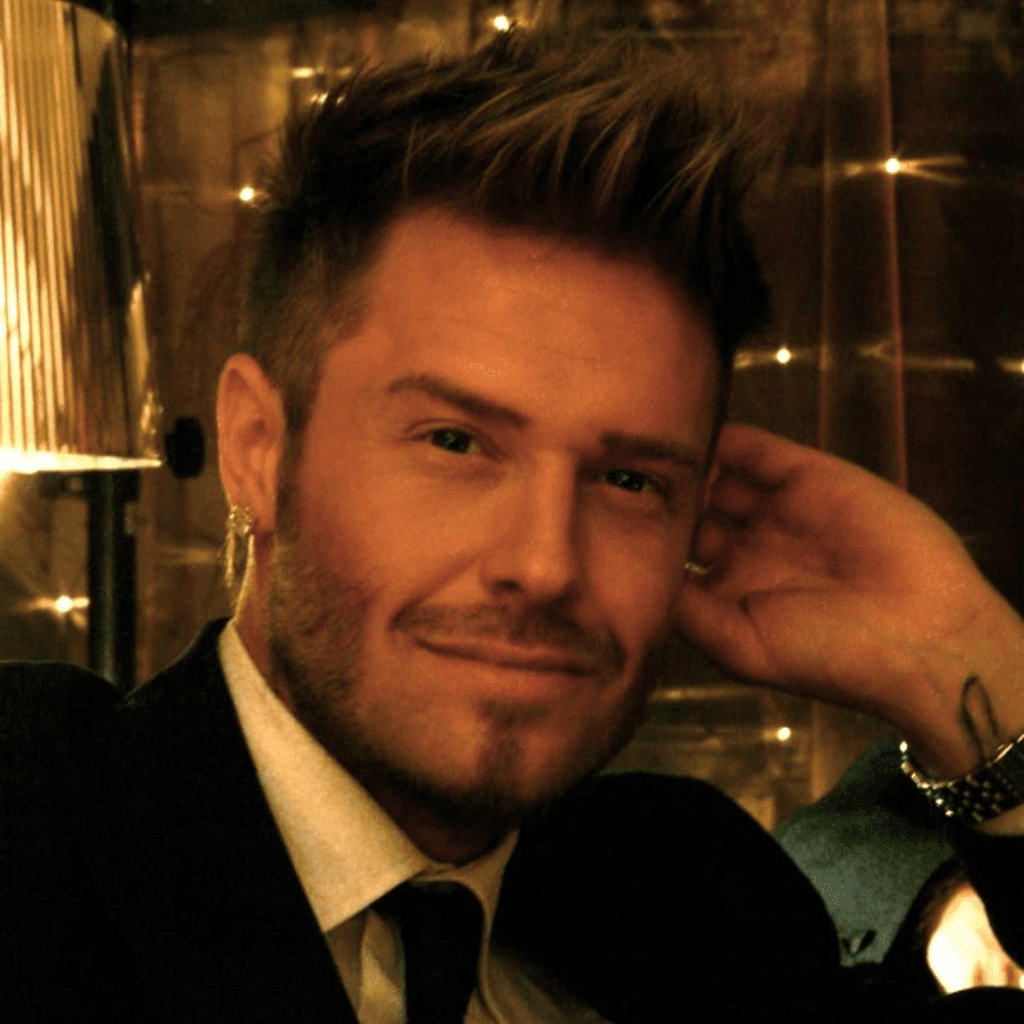 In the movie, Jules Paxton (Keira Knightley) and Jesminder Bhamra (Parminder Nagra) defy their families' expectations and pursue pro football futures. It was developed into a stage musical in 2015, and it debuted first at the Phoenix Theatre. We wonder if Beckham managed to find time in his busy schedule to attend the premiere.
Alea jacta est
In England's 2-1 loss to France at the 2004 European Championships, he had a penalty converted. However, Beckham lost a critical penalty in the knockout, and Portugal eliminated England in the quarterfinals. England wanted to take control of the game really badly.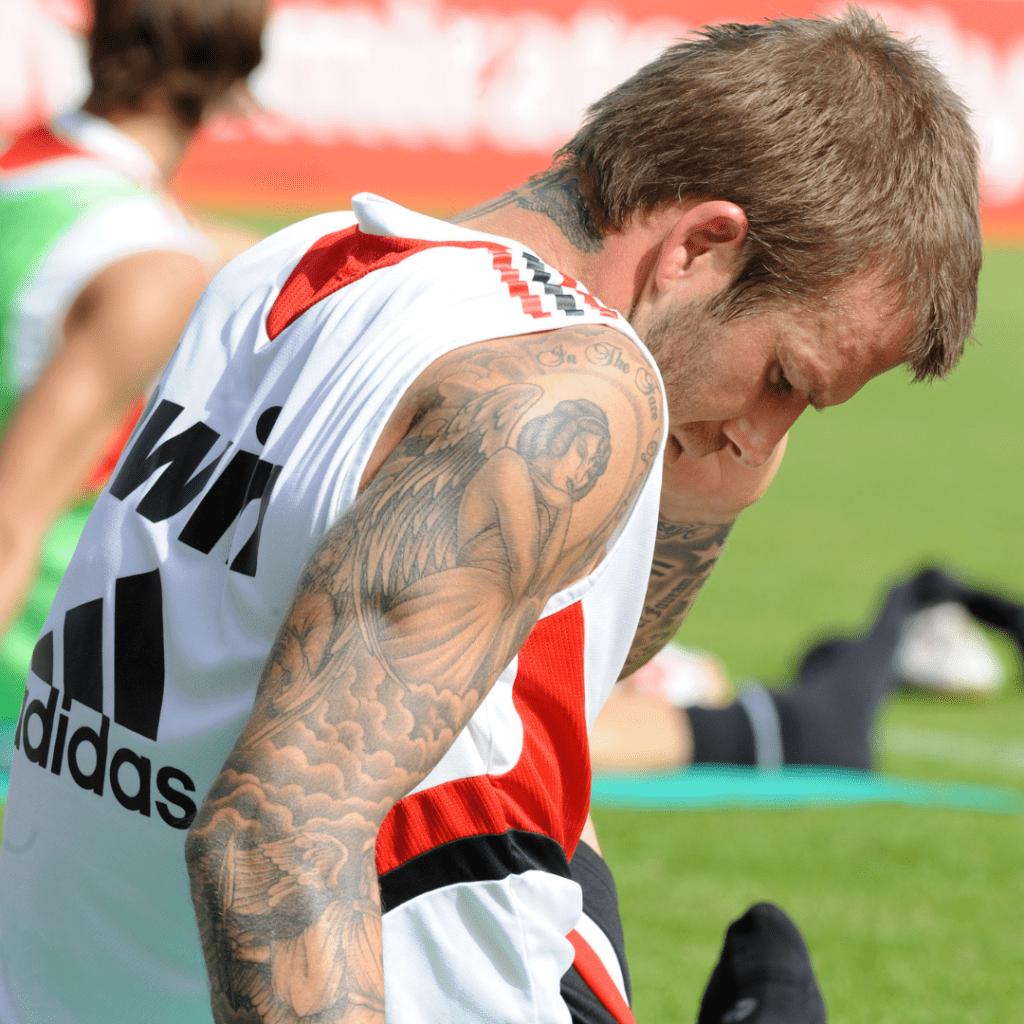 But unfortunately, they were dealt the worst odds. There was a huge setback as their icon Wayne Rooney had to leave the game halfway across the first half from being hit in the foot. England was eliminated from the tournament after losing the shootout.
A wedding of legend
The "Posh and Becks" marriage ceremony received feverish global publicity, and it is estimated to have cost £628,000. Beckham sported an ivory suit, and Victoria donned a crown covered in diamonds. For £1.73 million, the newlyweds licensed the wedding photographs to OK! Magazine.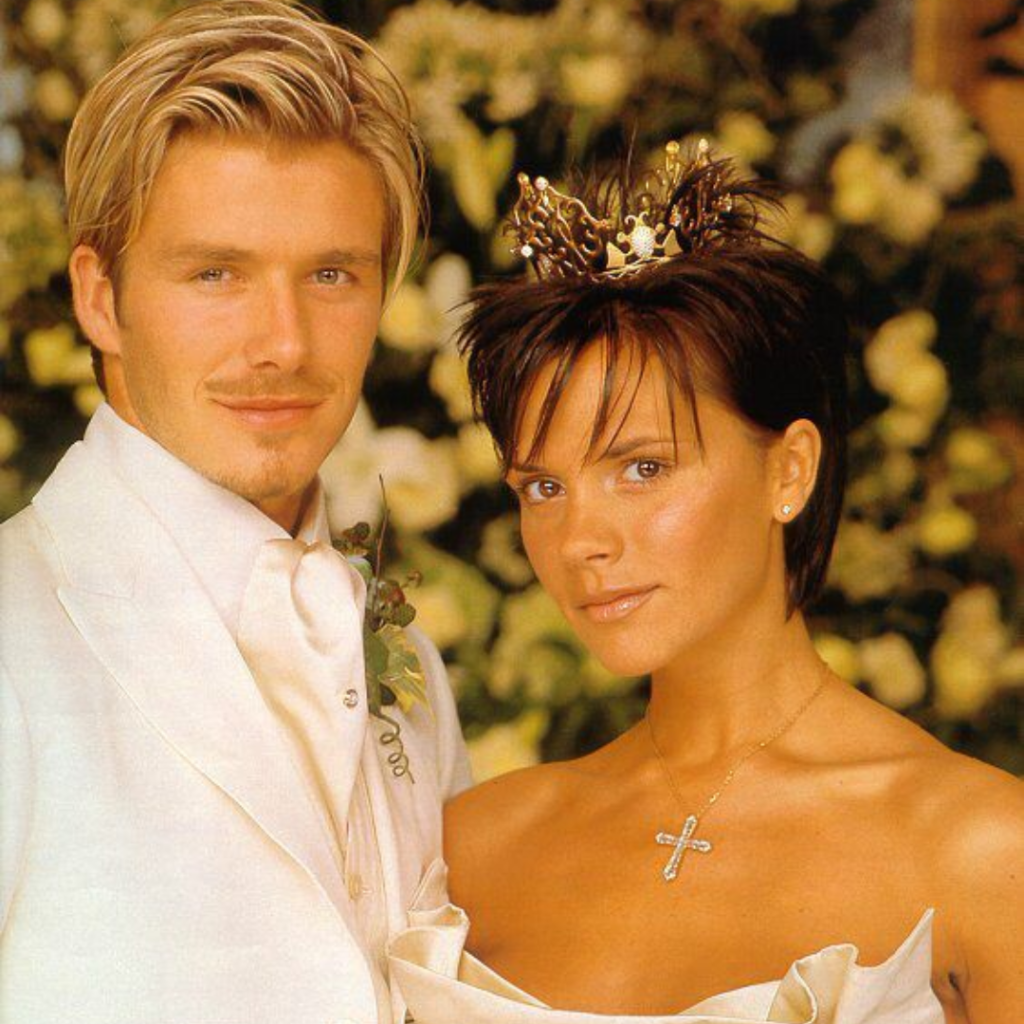 Gary Neville, a colleague of Beckham, was the groomsman at the wedding. Due to the couple's exclusivity contract with OK! Magazine, the press was barred from the service; nonetheless, publications still were able to capture pictures of the pair seated on golden thrones.
LA Galaxy years
The Englishman was formally introduced as a Galaxy player there at the Home Depot Center on July 13 amid tremendous hoopla and global media attention in front of as many as 5,000 gathered supporters and over 700 authorized members of the media.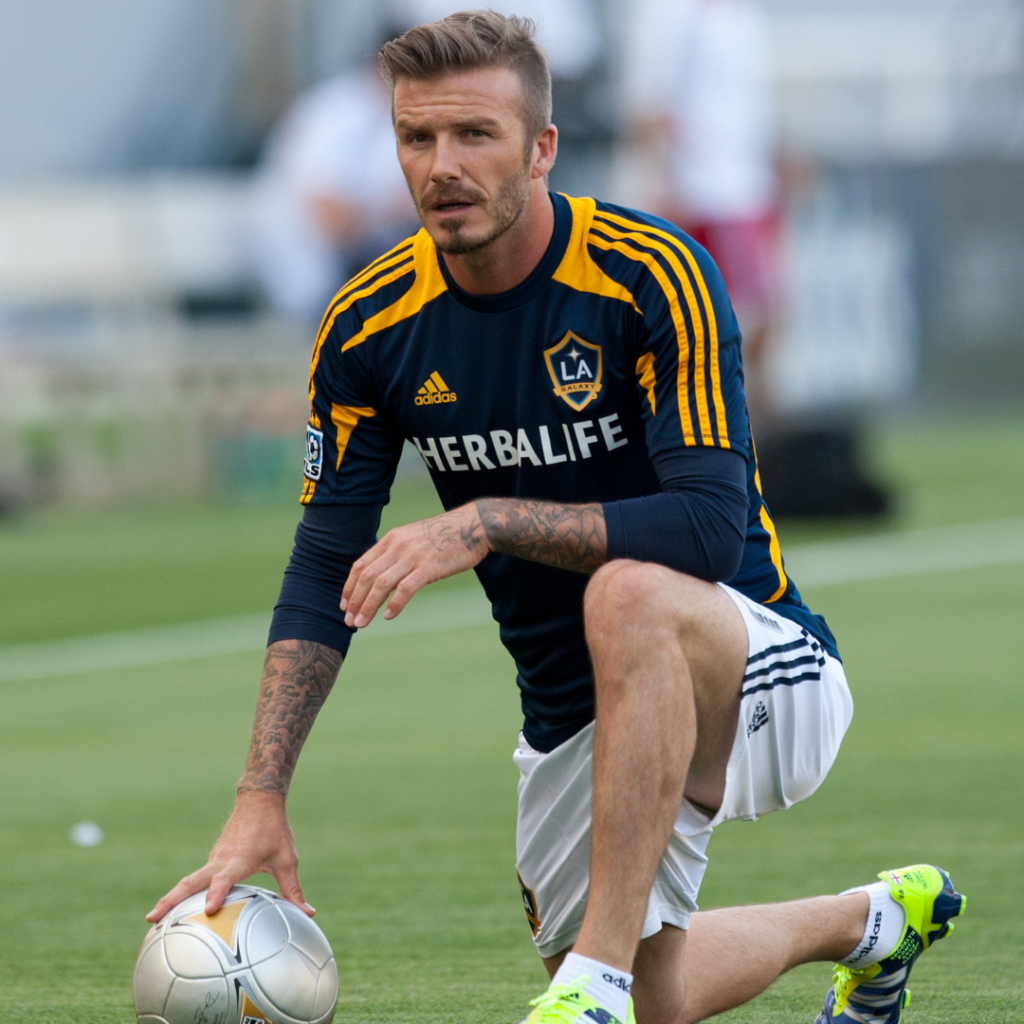 Beckham's agreement with the LA Galaxy came into place on July 11. Beckham went with the number 23. Before the midfielder ever signed his contract, the team pre-sold well over 250,000 team shirts prior to his 2007 transfer to LA Galaxy.
Emotions running high
He participated in his last World Cup match in 2006 in Germany, wherein he netted a free-kick versus Ecuador in the round of 16 to advance England to the quarterfinals. However, England lost against Portugal (again). In the 59th minute, Beckham converted a free-kick.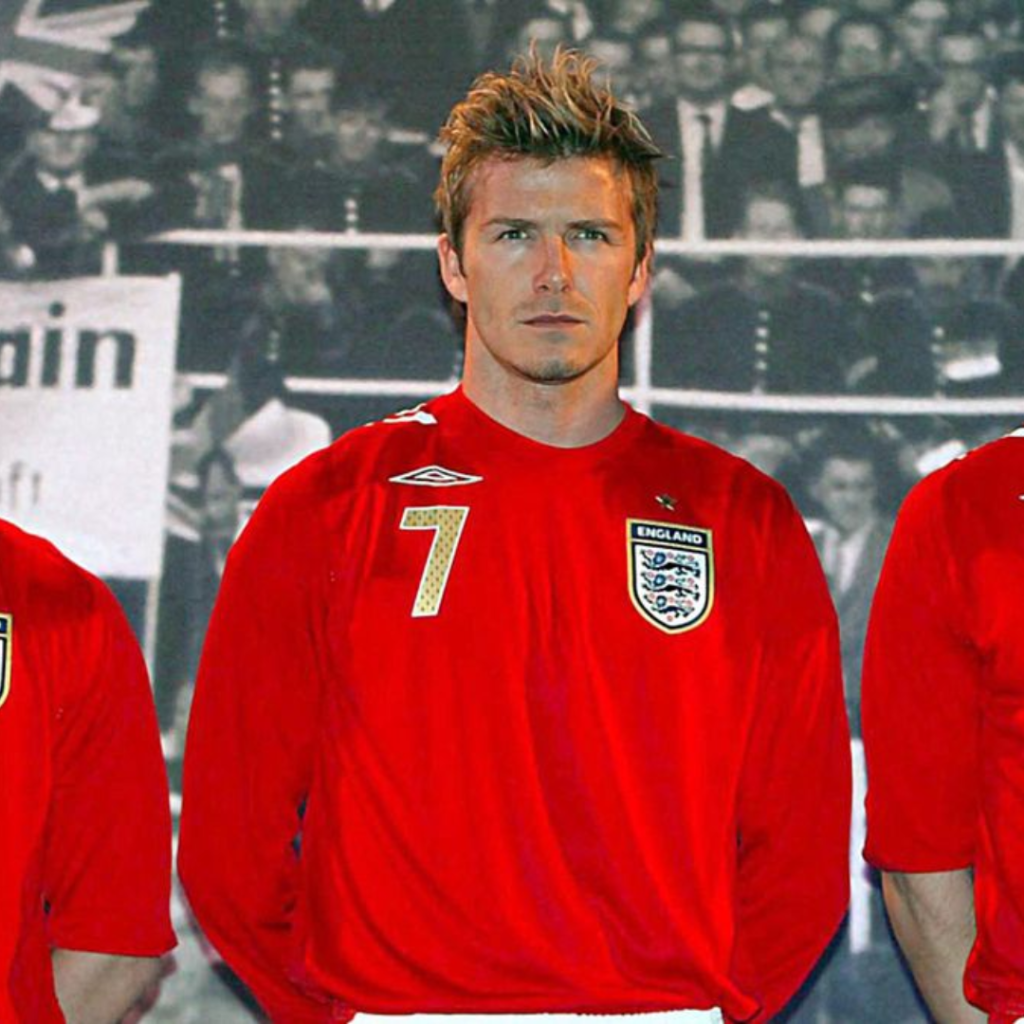 He became the first English player to score in three different World Cups. Due to his illness, he was removed from the Portugal encounter. After being replaced, Beckham was extremely upset at being unable to play and broke into tears around one point.
Beckham the brand
He secured a £125 million lifetime agreement with Adidas in 2003, receiving approximately half the funds up front, and the remaining he would receive a share of sales revenue on every one of his name brands. Beckham is among the most well-known athletes on the planet…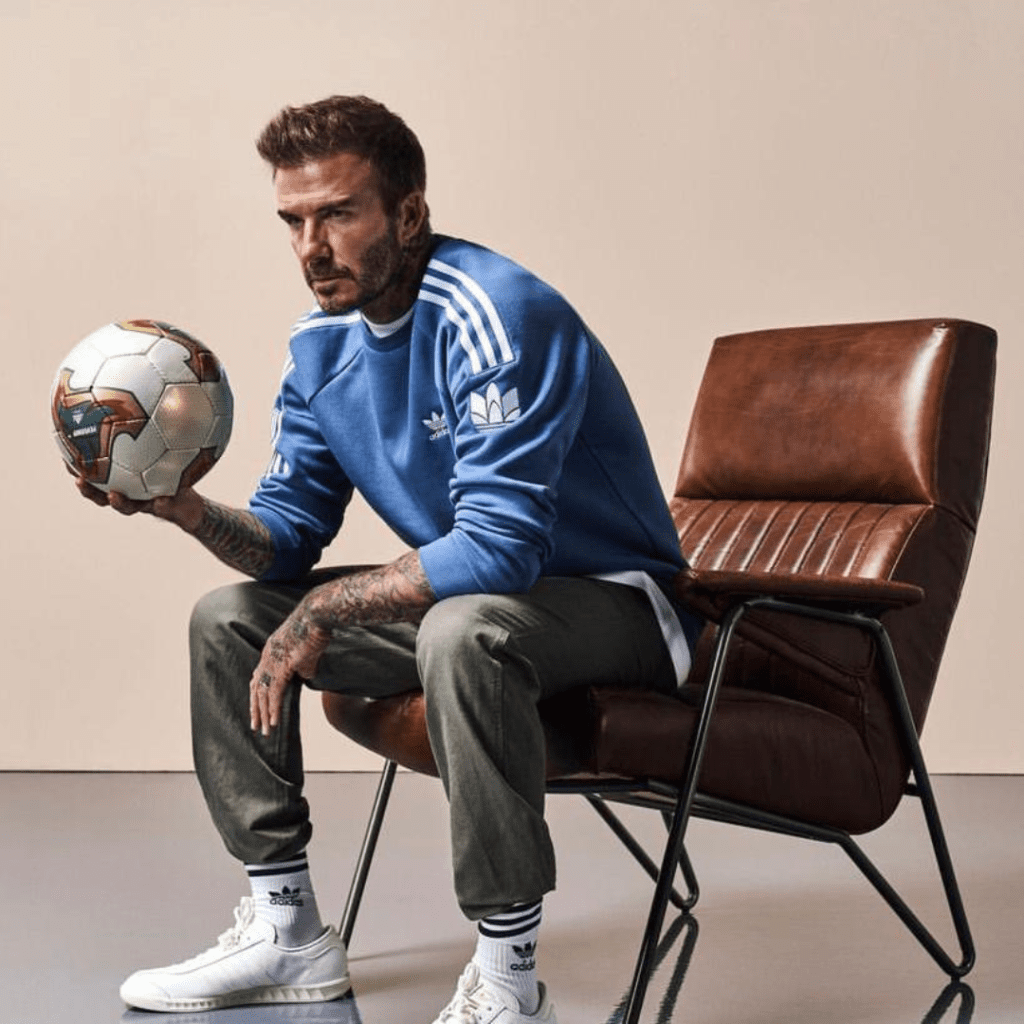 …partly due to his numerous endorsement deals. Since the beginning of his career, he has always donned Adidas football footwear (notably Adidas Predator). He has also represented the theme parks owned by The Walt Disney Company. He was appointed a Maserati worldwide spokesperson in April 2021.
A legendary feat
Including penalties taken at shootouts, the 21 FIFA World Cup final competitions have seen far more over 2,000 goals conceded. Upwards of 1,250 players had already found the net in World Cup final matches before French player Lucien Laurent's game-winning goal.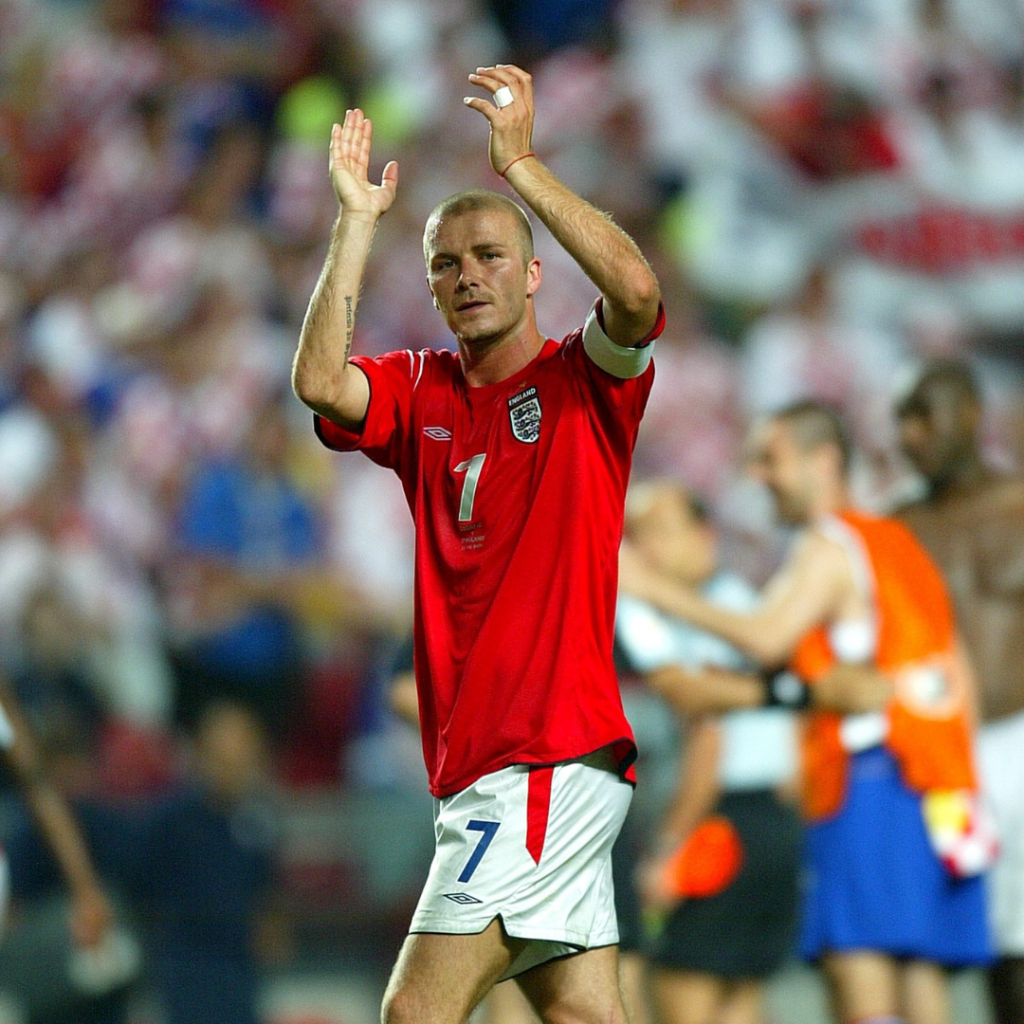 Which happened at the inaugural 1930 FIFA World Cup, but only 97 of them have done it with five or more goals. This is what makes the three goals that Beckham scored in three World Cups all the more noticeable.
Venture into Tinseltown
In the 2005 movie Goal: The Dream Begins, Beckham provided a short cameo role alongside Zidane and Raul. The director had Andy Harmer fill in for him during the partying scene. In the sequel, the protagonist of Goal II: Living the Dream is brought to Real Madrid.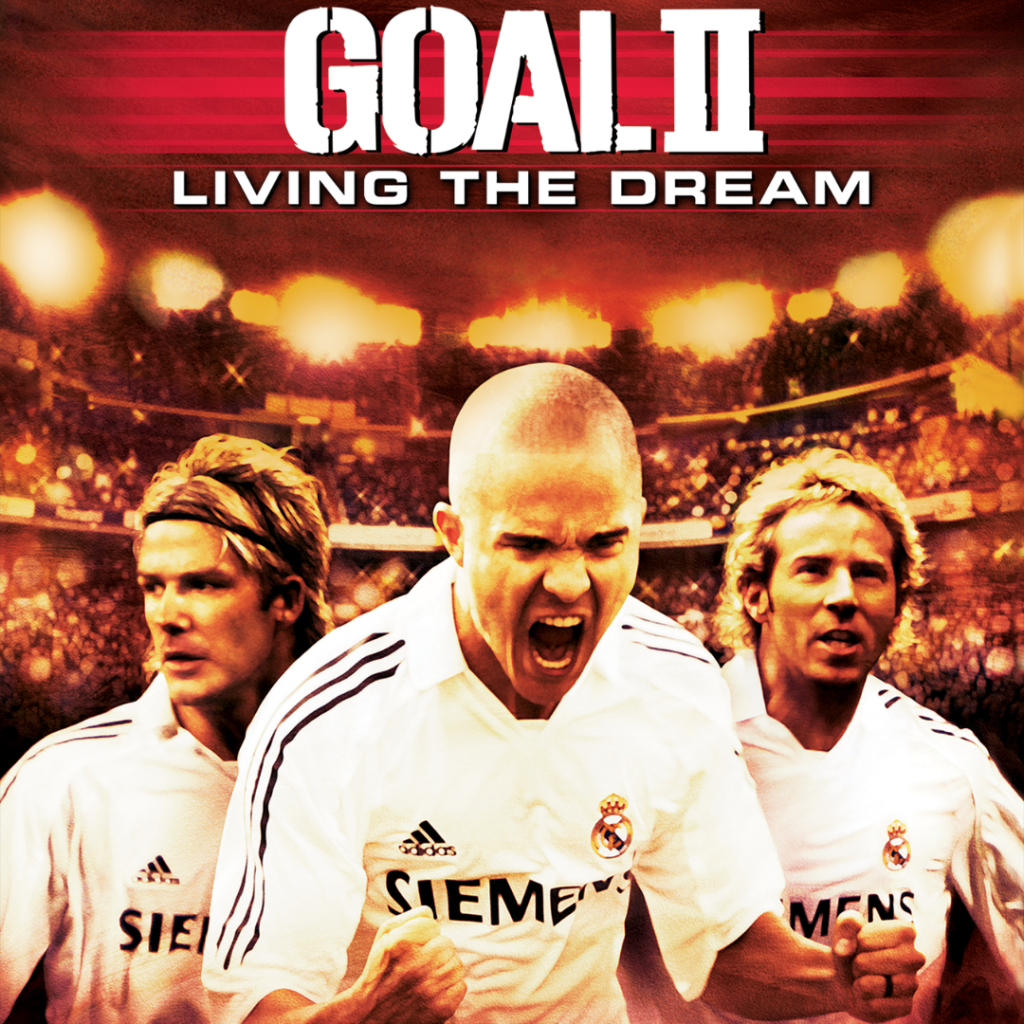 Unlike in Bend It Like Beckham, he personally returns in this movie in a more prominent role. This time, the Real Madrid squad is the main subject of the narrative, and real and fictional Madrid players can be seen on and off the field.
Goal!
He played a crucial part in the Red Devils' incredible comeback versus Bayern in the 1999 Champions League final by supplying both of the corners that Teddy Sheringham, as well as Ole Gunnar Solskjaer, needed to score. Just at the end of regulation, United trailed 1-0.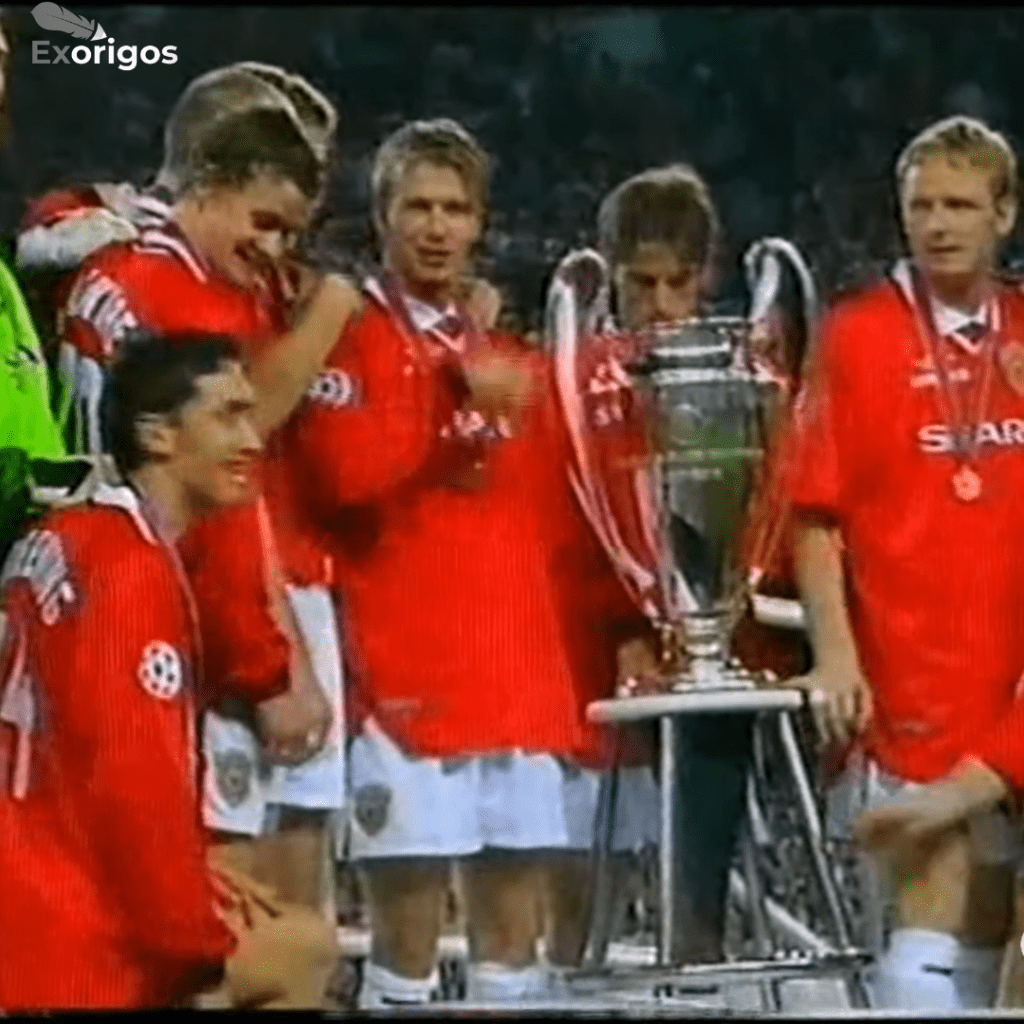 But those two goals in stoppage time, both off Beckham corners, gave them the victory and the trophy. Because of those key assists, he was runner-up to Rivaldo for the 1999 FIFA World Player of the Year and European Footballer of the Year titles.
Blend it like Beckham
Beckham's Napa winery was a surprise gift to Victoria. Given the couple's love of wine, Beckham seemed more than willing to spend a sizable sum on the present. Only closest friends and relatives are allowed access to the exclusive winery.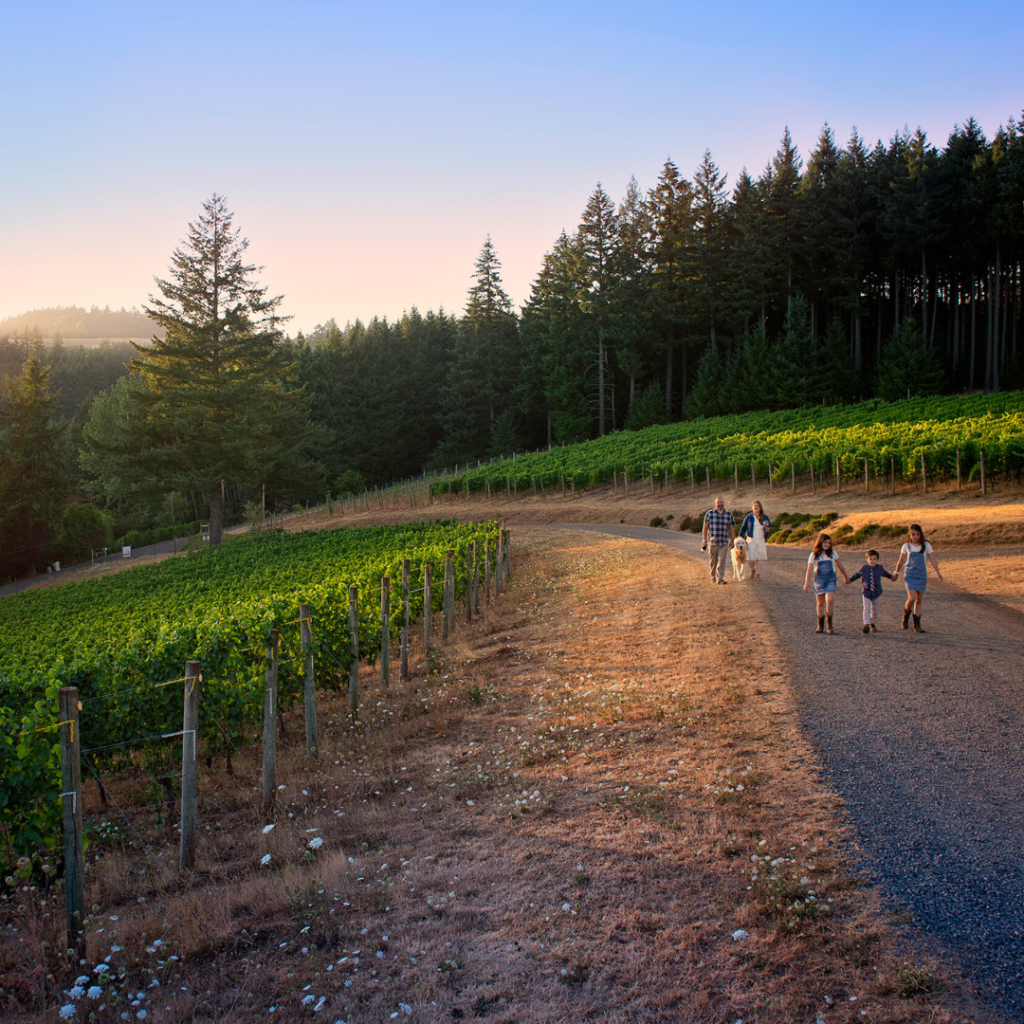 Haig Club, which David Beckham helped to develop, has cemented his reputation in the whisky industry. Beckham surely knows what is up when it comes to diversifying his portfolios. In this day and age, that is one thing that matters.
Not to be taken for GRANTed
In the movie Love Actually, "David Beckham's left foot" (along with the right foot) is alluded to as being one of Great Britain's finest treasures. This remark is made by none other than Hugh Grant, the star of Four Weddings and a Funeral.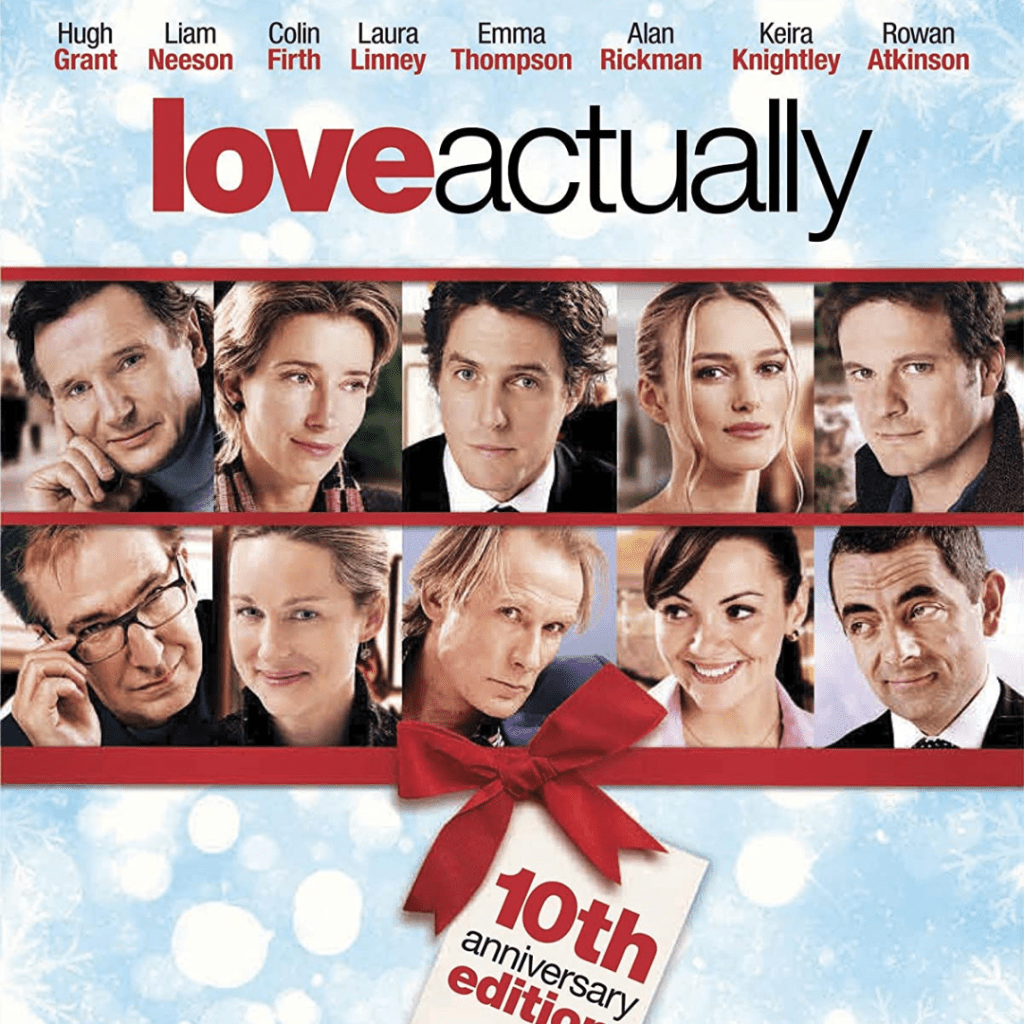 Oh, we absolutely fawn over that movie. Along with Notting Hill of course. Okay, now we feel like we are veering off course with the main focus. The Beckham name will live on and as Mr. Grant so eloquently put it, "the man is a treasure."
Just Cruise-ing
Once Beckham signed with Galaxy, Tom Cruise threw him a "Welcome to LA" celebration. It was a huge party. Steven Spielberg, Oprah Winfrey, Jim Carrey, George Clooney, David Geffen, Anjelica Huston, producer Jerry Bruckheimer, and Brian Grazer were amongst the 600 people on the invitation-only list.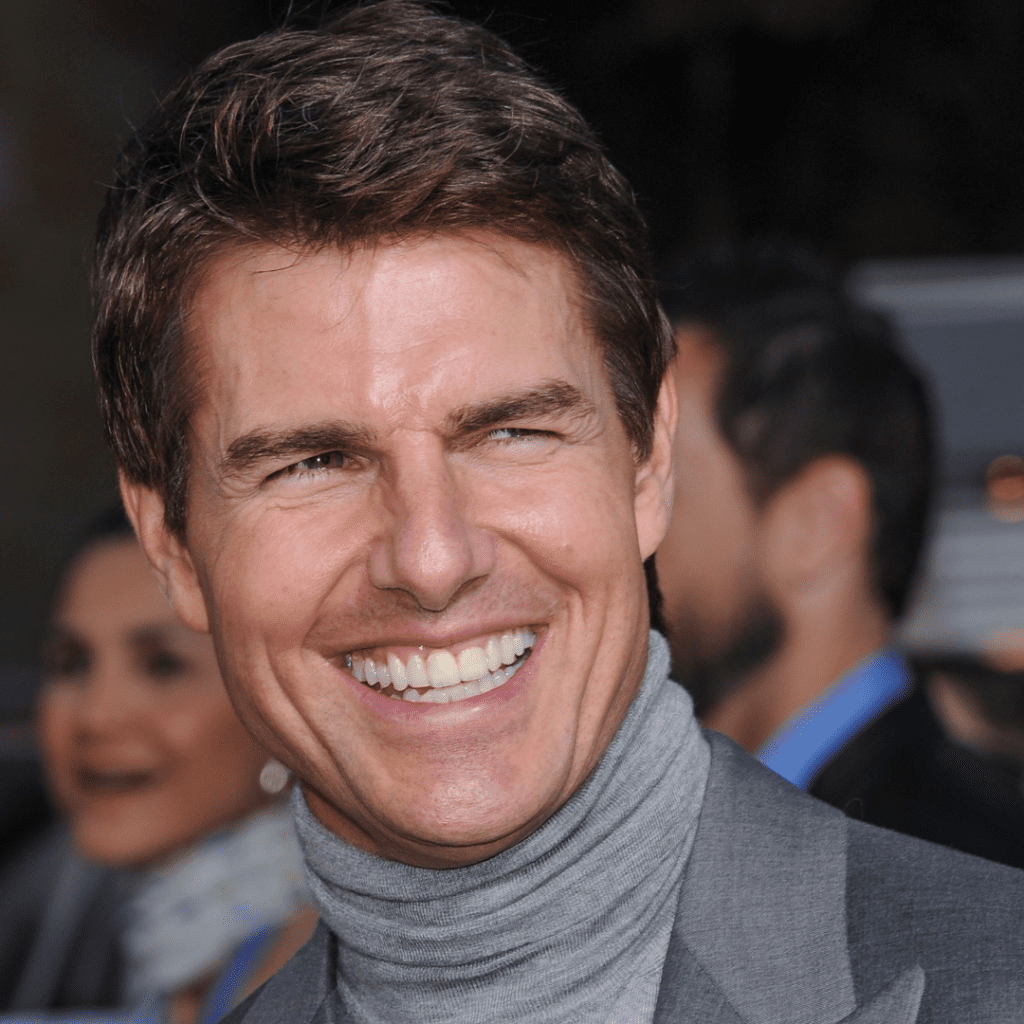 Despite the fact that the grand event was actually a CAA-organized affair attended by numerous Hollywood A-listers, it received extensive coverage from the US celebrity gossip media. Most notable are daily entertainment TV programs like Entertainment Tonight as well Access Hollywood.
Galaxy Quest
Way prior to Beckham entering the squad, the high-profile purchase brought Galaxy significant financial benefits. The club was successful in securing a new five-year, $20 million jersey sponsorship agreement with Herbalife nutrition firm, mostly on grounds of such acquisition as well as the media flurry it produced.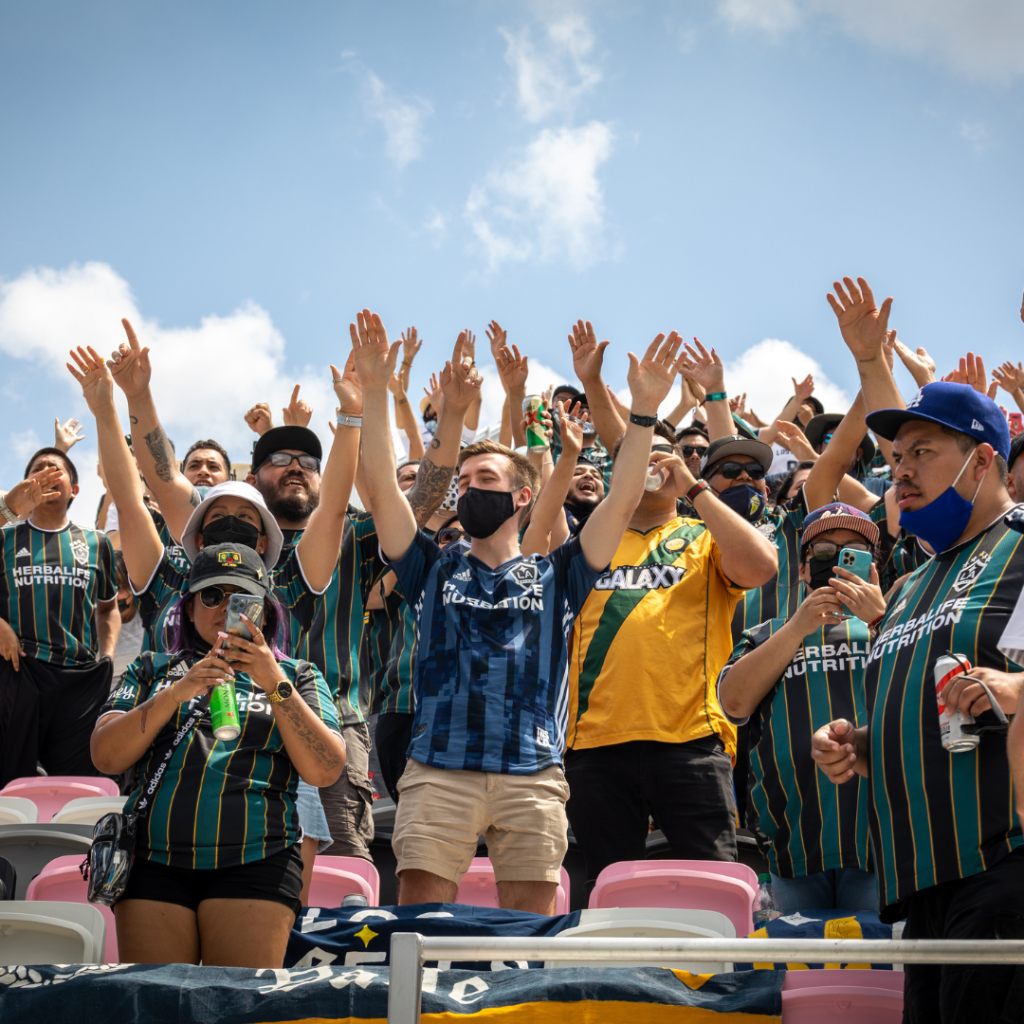 The 42 luxury suites within the team's home arena, the Home Depot Center, all sold out, contributing to a peak in gate receipts of 11,000 new season ticket holders. He sure has an appeal, given the country doesn't follow European football that closely.
Cuisine hound
Beckham's favorite meal is a delicate pie with mash with just a dish of jellied eels. He's such a fan of these dishes that he tries to find them wherever he lives. Unfortunately, there are no restaurants that sell these foods in Paris or Madrid…so he had them make a special delivery.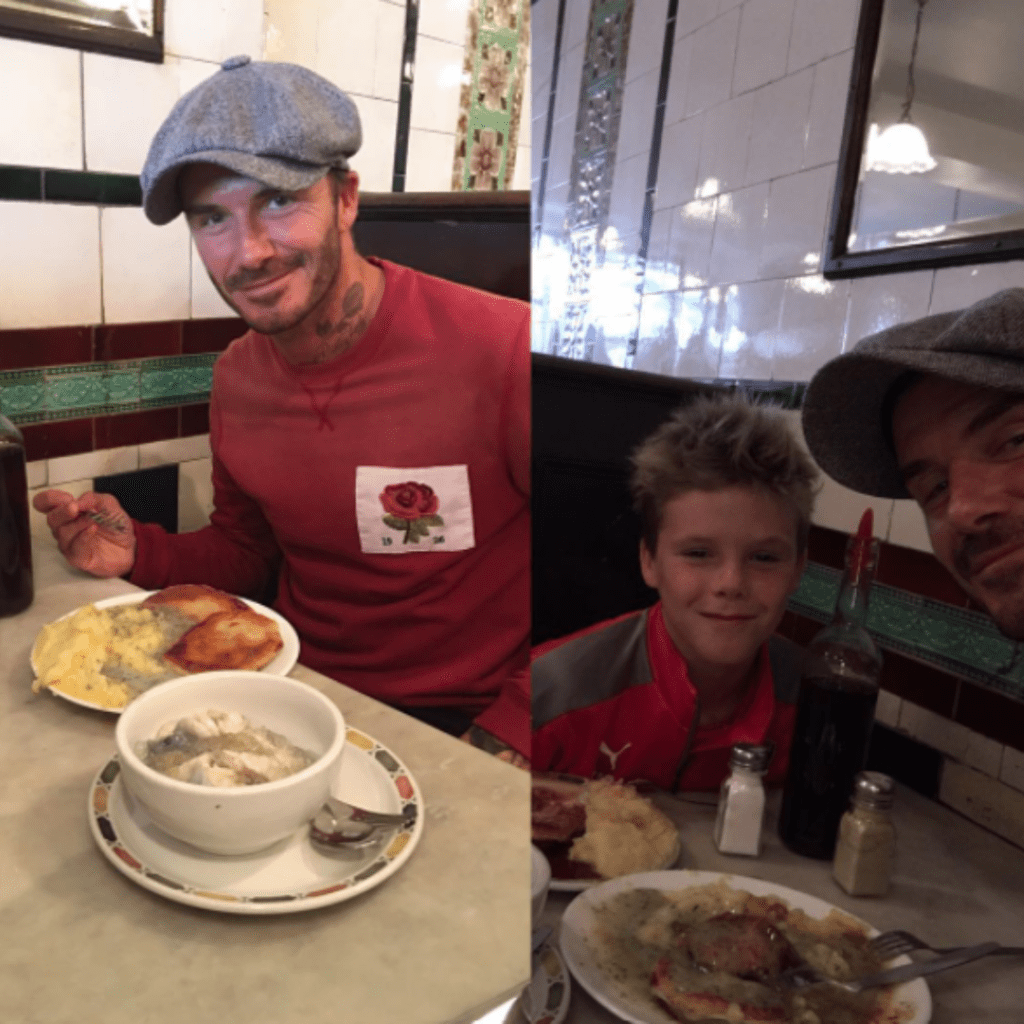 Now that's perseverance. Yeah, it helps if one has the same wealth as this man was able to accrue over the years, through his hard work. Also, nothing screams "English" greater than the love for pie, mash, and Jellied eels. It's like poutine for the Canadians, in a sense.
Perfection
He has a condition called obsessive-compulsive disorder (OCD). Everything needs to be meticulously planned out and, if at all feasible, in doubles. Beckham claims that before he feels at ease while staying in a hotel, he adjusts furniture and organizes other items.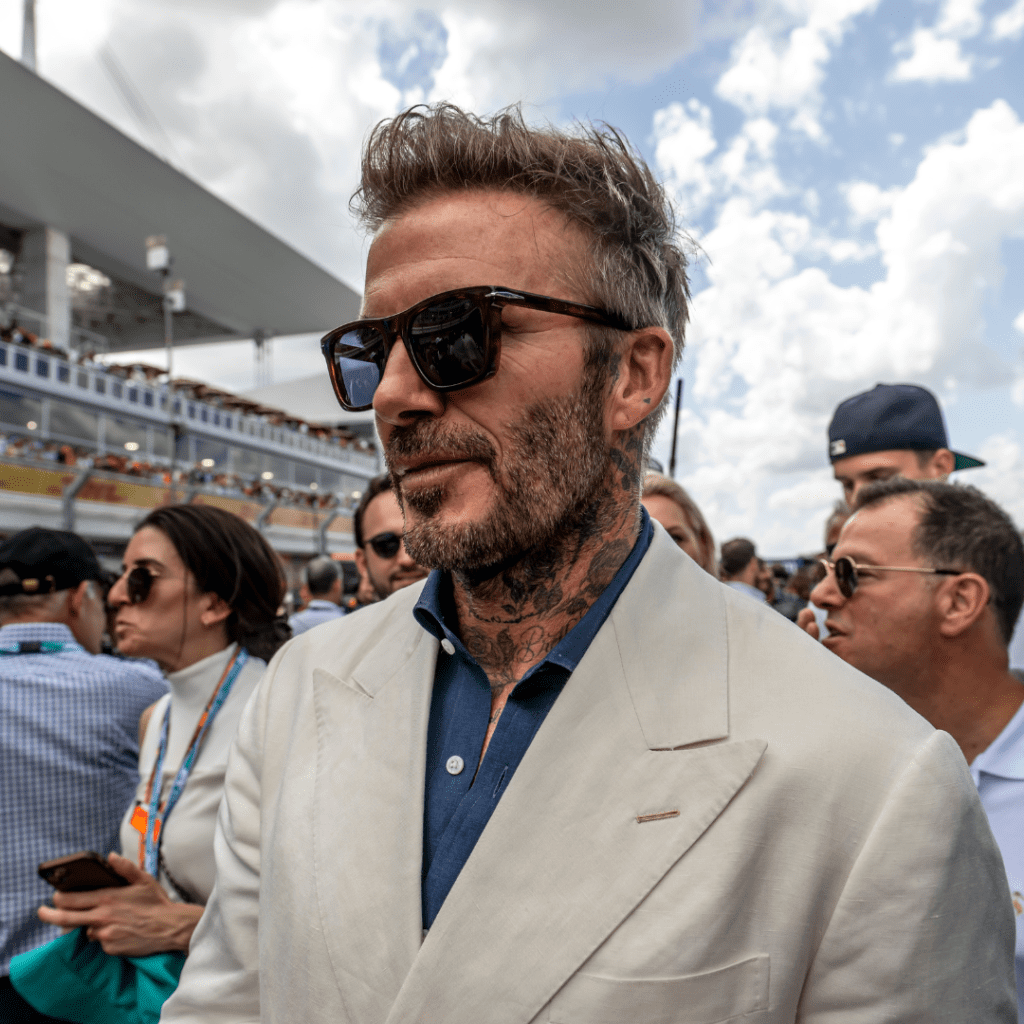 He also appreciates absolute cleanliness and clean lines. For example, he will toss away one soda can from his refrigerator if it had an uneven amount of drink cans to "get it right." It kind of reminds us of MM from The Boys TV series.
Why not?
Six 10-foot sculptures of Beckham in his underpants were erected in New York City as part of his marketing campaign for H&M. Others have been put in place in San Francisco and Los Angeles. Within the H&M store in midtown Manhattan are three of these enormous sculptures.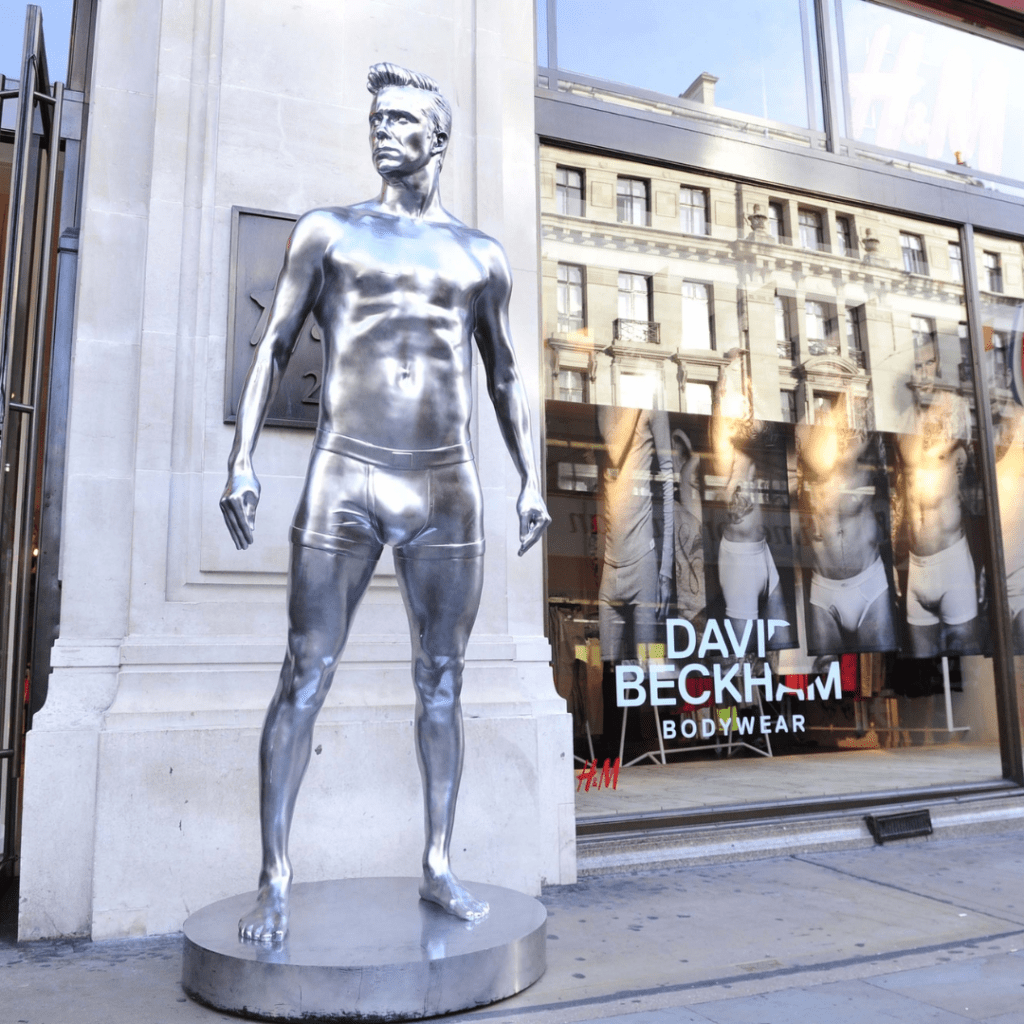 Additionally, there are ones in Central Park and the South Street Seaport. Beckham is admired for his sense of style and his dashing good looks, even in his forties. Plus, that hairstyle of his took the world over like wildfire as much as his football skills did.
End of an era
He was the first player from the United Kingdom to appear in 100 Champions League games. In preparation for England's friendly match versus France in Paris on March 26, Capello invited Beckham back to the team on March 20. Talk about last-minute plans!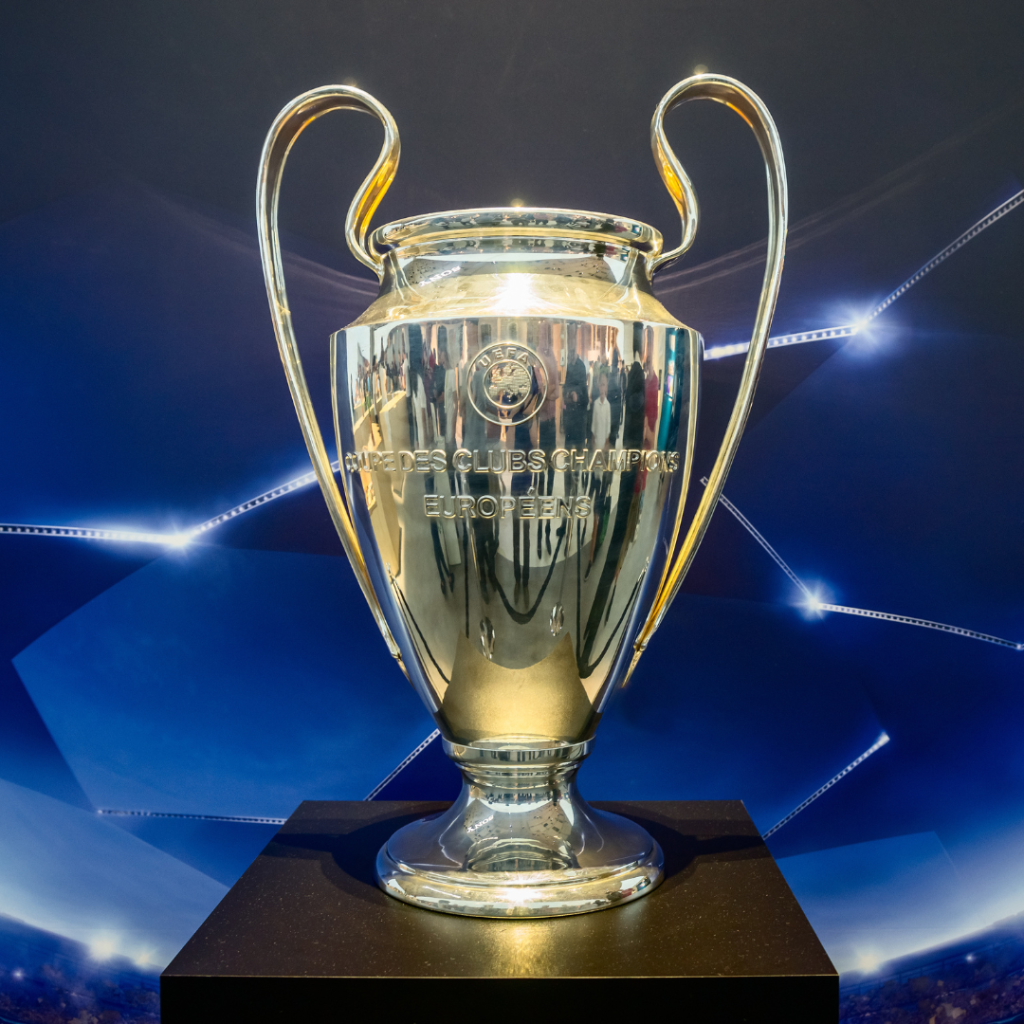 Beckham would become the fifth Englishman to reach 100 caps. Well before the match against the US, Bobby Charlton presented Beckham with an honorary golden cap in recognition of his 100th cap. The fans applauded him and he put on a pair of gold cleats to commemorate the milestone.
In Beckham we trust
The very first English footballer to win league championships in England, Spain, the US, and France was David Beckham. Beckham has also been acclaimed as one of the finest and perhaps the most recognizable midfielders of his era. This is not some tall talk.
He is also among one of the best set-piece experts of all time. He is known all over the world for his passing range, cross skills, and curving free-kicks as a right-winger. That is why everyone is saying nobody can bend it like Beckham.
Drama unfolds
Beckham's stint at Man Utd came to a dramatic end because, in a fit of rage, manager Ferguson struck him in the skull with a boot. Immediately after that, he left Old Trafford. The boot Beckham was hit with injured him just above his eye.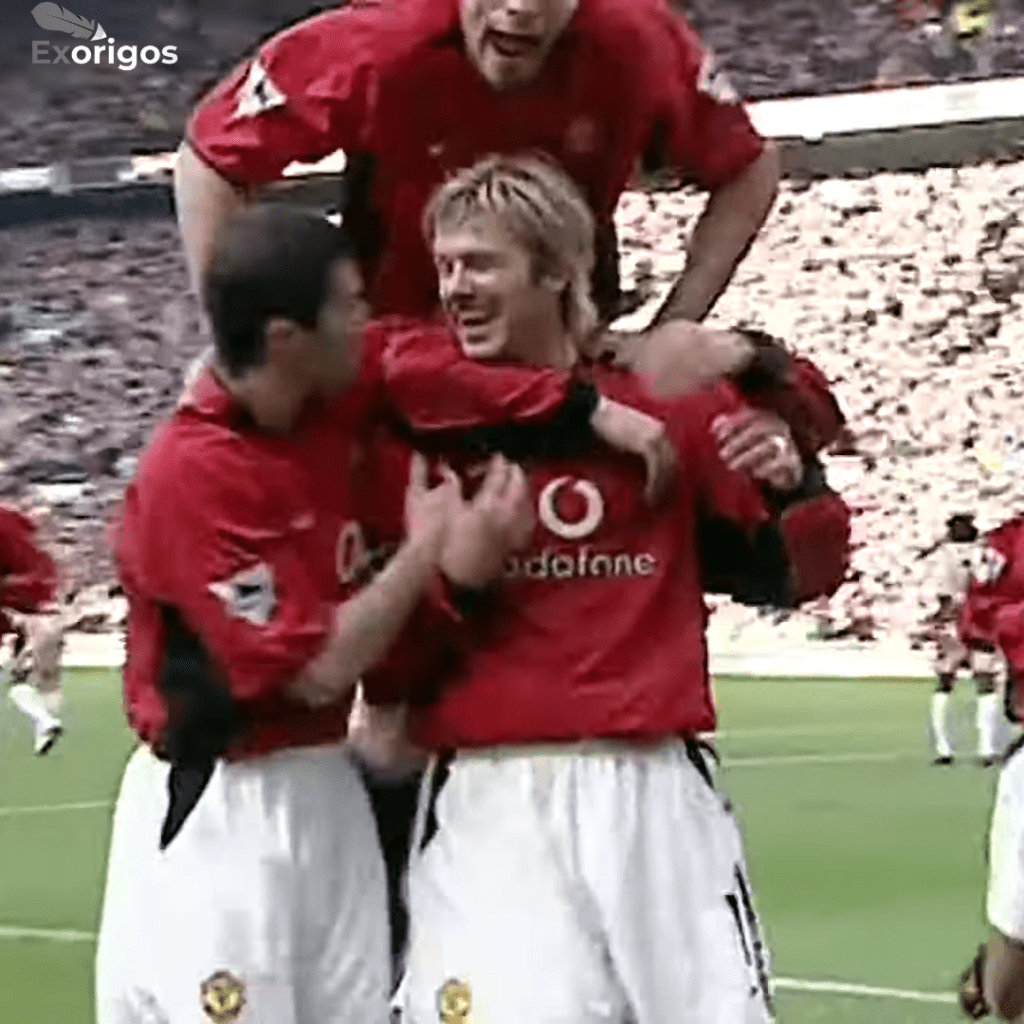 That injury required sutures. Immediately after the incident, Beckham was the subject of intense transfer speculations, with bookies providing bets as to who would leave the club first — Ferguson or Beckham. Who knew the drama extended so far off the field?
Tissues at the ready
Beckham is a sensitive individual. In 2013, Beckham confessed to crying every time he watched the 1998 Bruce Willis movie Armageddon during a conversation with BBC Radio One's Nick Grimshaw. This is understandable given that the movie is an emotional tale.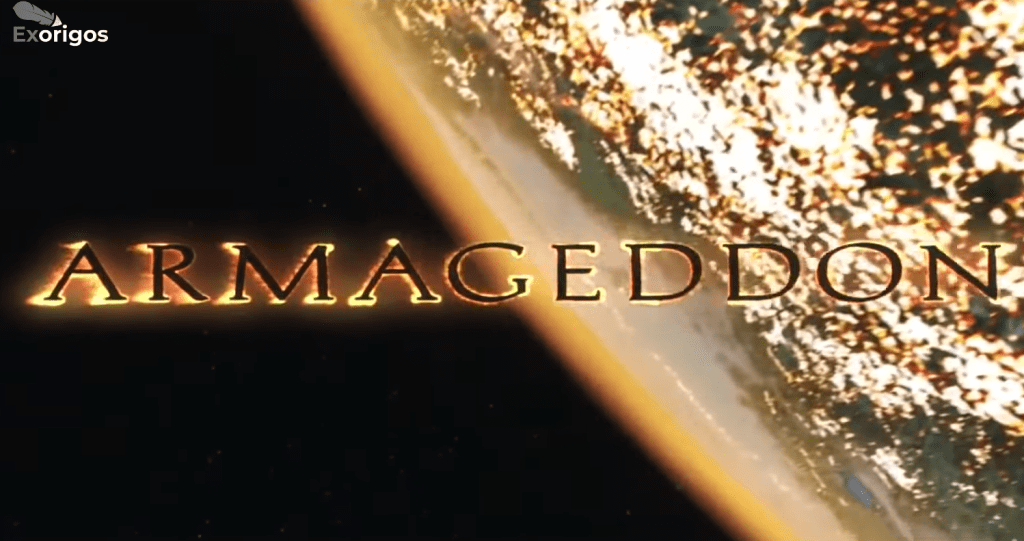 Beckham also said that Friends, as well as The Office, make him quite emotional. We can hazard a guess at the fact that Victoria did pick up on this early on and that's one of the reasons they ended up being a couple.
Philanthropy
In order to aid kids in hazardous zones worldwide, Beckham and UNICEF collaborated to develop 7: The David Beckham UNICEF Fund in 2015. He visited with British Prime Minister David Cameron in 2012 at 10 Downing Street to urge and motivate him.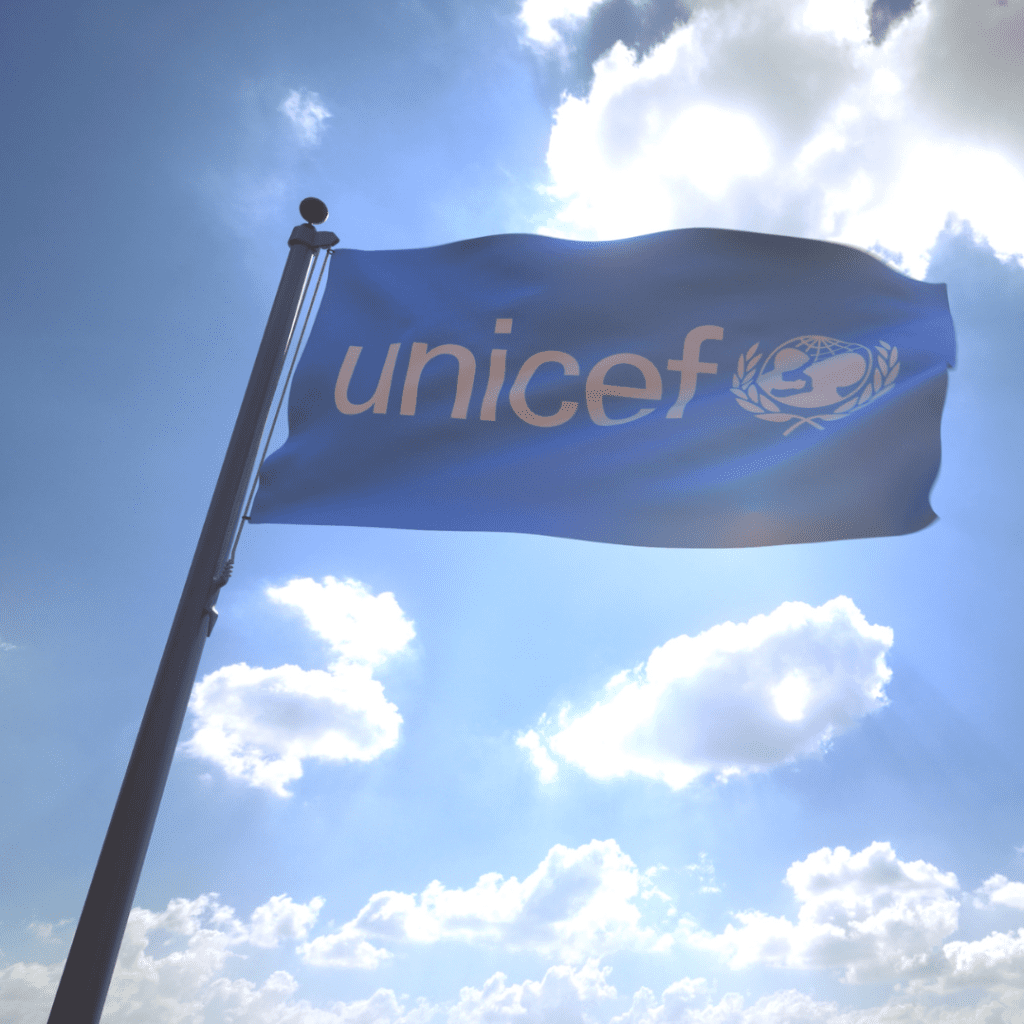 This was to take greater effort to aid kids who are malnourished everywhere around the world. A founder member of the Malaria No More UK Leadership Council, Beckham assisted Andy Murray in establishing the nonprofit organization in 2009 at Wembley Stadium.
Lucky charm
So, each club Beckham has played for a whole season has had at minimum one league championship during his tenure there. They won the Premier League a record six times while Beckham was a member of Manchester United. 2007 was Beckham's final year under Real Madrid.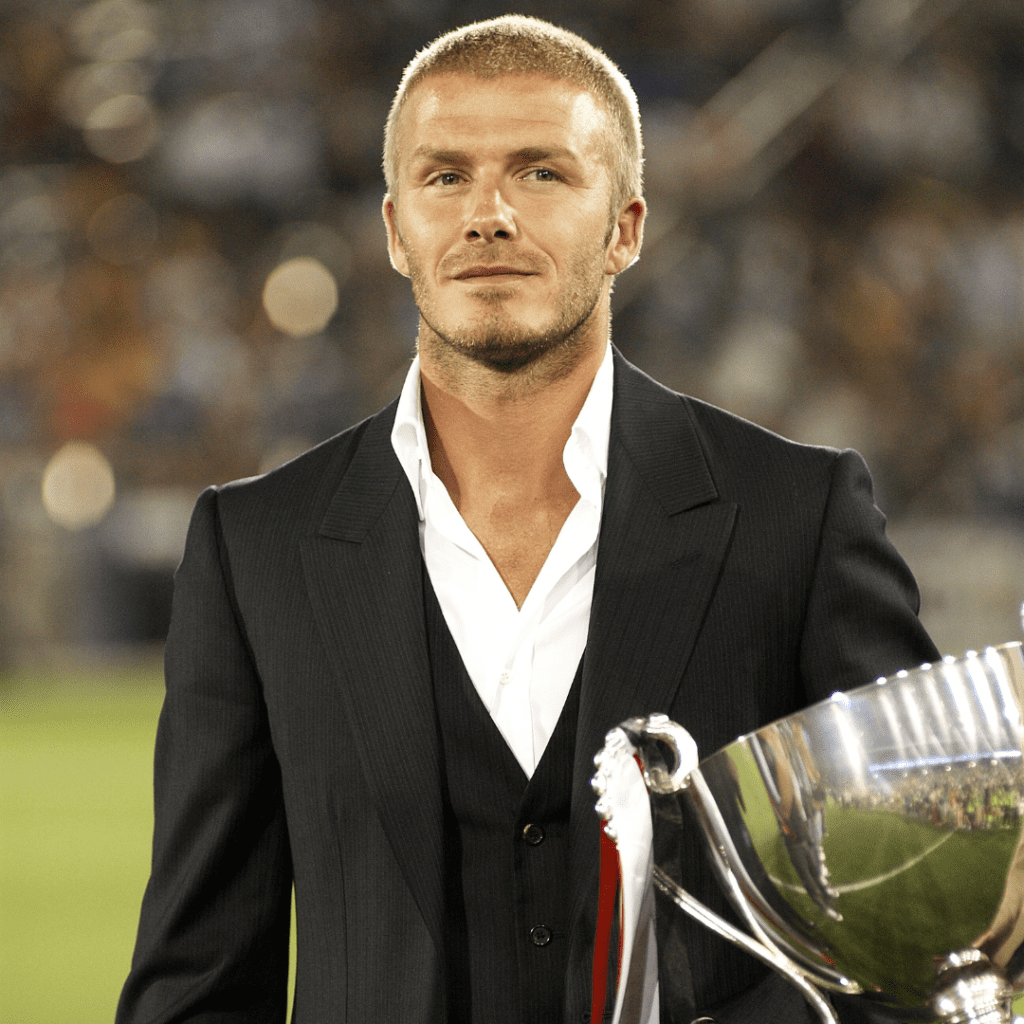 Real Madrid won their first ever La Liga championship in four years. LA Galaxy won back-to-back championships in 2011 and 2012. Beckham joined PSG in 2013, and they went on to win their first French League championship since 1994. He really is a good luck charm for his teams.
Alexa, play "Tattoo" by Jordin Sparks
Beckham decided it would have been "tacky" to just have Victoria's name inscribed in English upon his left forearm, so he chose the Devanagari script, which is also used for Hindi and Sanskrit. The sentiment is nice, but the tattoo artist that misspelled her name as "Vhictoria" ruined the moment.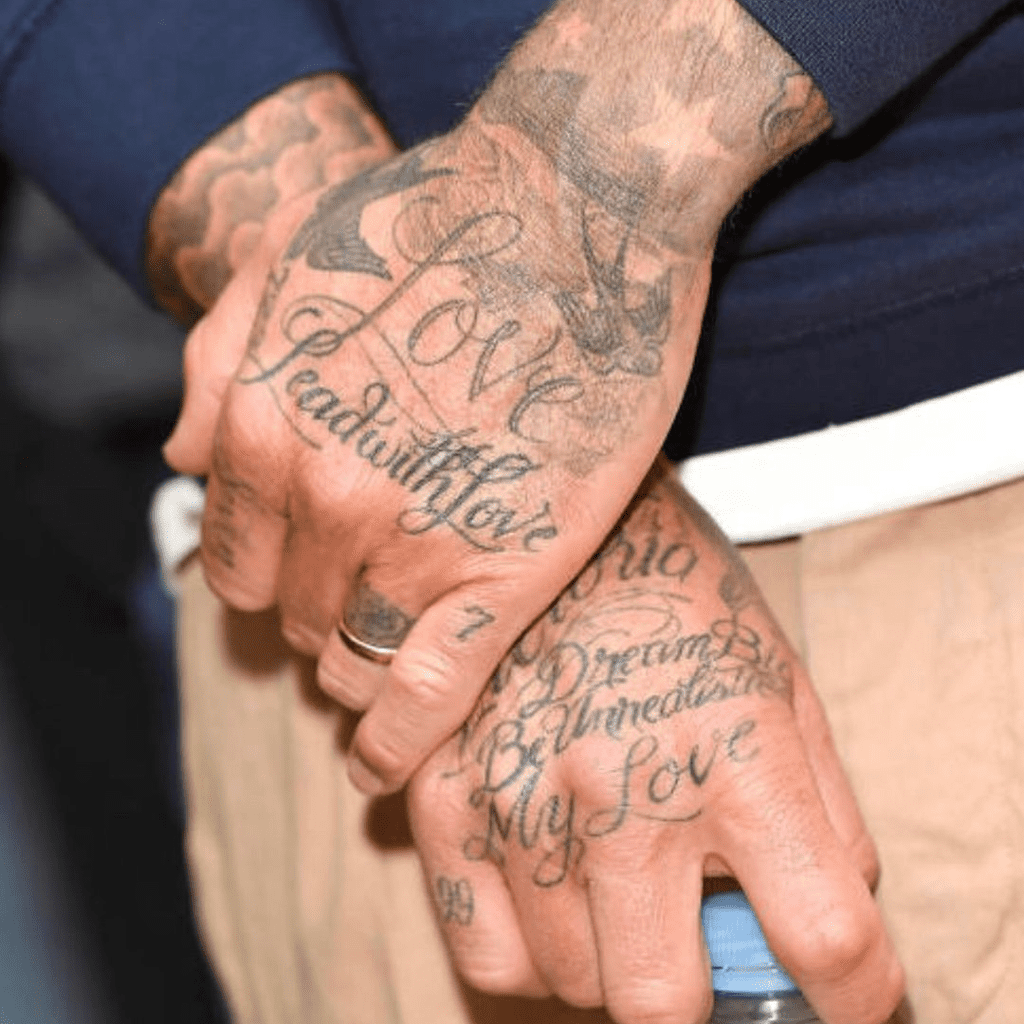 In addition, he has many tattoos that honor his baby girl, Harper, and many others that have religious importance. Louis Molloy, a tattoo artist from Manchester, did many of Beckham's ink. Paired with the effortless Beckham debonair swag, he really pulls them off.
Good deeds following through
In 2013, David Beckham signed a five-month deal with PSG and gave his whole pay, which is thought to be over €200,000 (£170,000) each week, to a children's charity. For many years, Beckham has supported the charity Help for Heroes.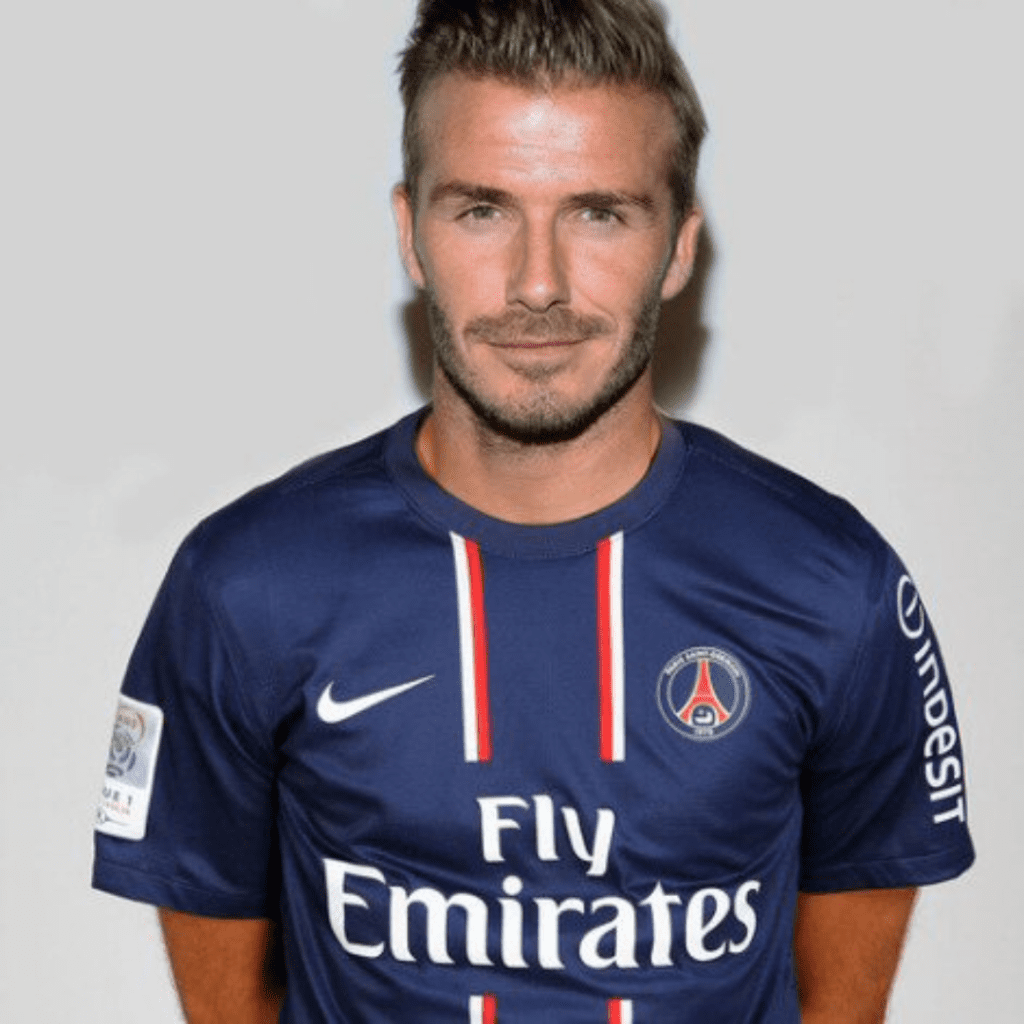 Their mission is to aid soldiers hurt in the wars in Iraq and Afghanistan. Since his time at Manchester United, Beckham has supported UNICEF, and also in January 2005, the English football skipper joined UNICEF as a Goodwill Ambassador with a focus on the organization's Sports for Development initiative.
Inter Miami FC
Beckham's first professional football extension franchise, eventually known as Inter Miami, was announced for Miami, Florida in 2014. On September 5, the team's name, as well as emblem, were made public. The crest of Club Internacional de Futbol Miami is quite aesthetic.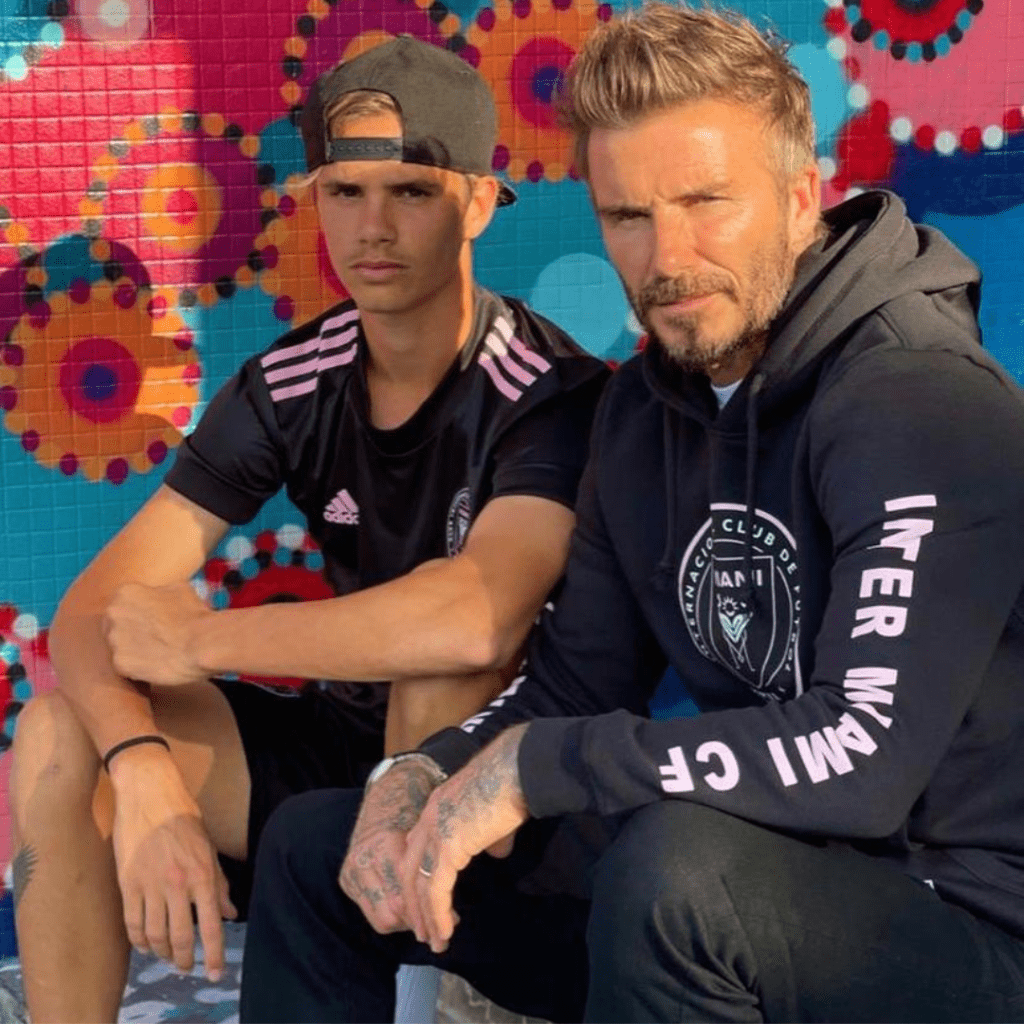 It's known as Inter Miami, and the logo is black with bright pink accents and herons whose legs clasp to create the letter "M" for Miami. The team lost 0-1 on the road to Los Angeles FC on March 1, 2020, marking the club's MLS debut.
PSG days
150 media arrived in Paris right at the start of his practice sessions after joining PSG to capture his photograph on the pitch. On February 24, 2013, he made his PSG debut against Marseille at home in a Ligue 1 game.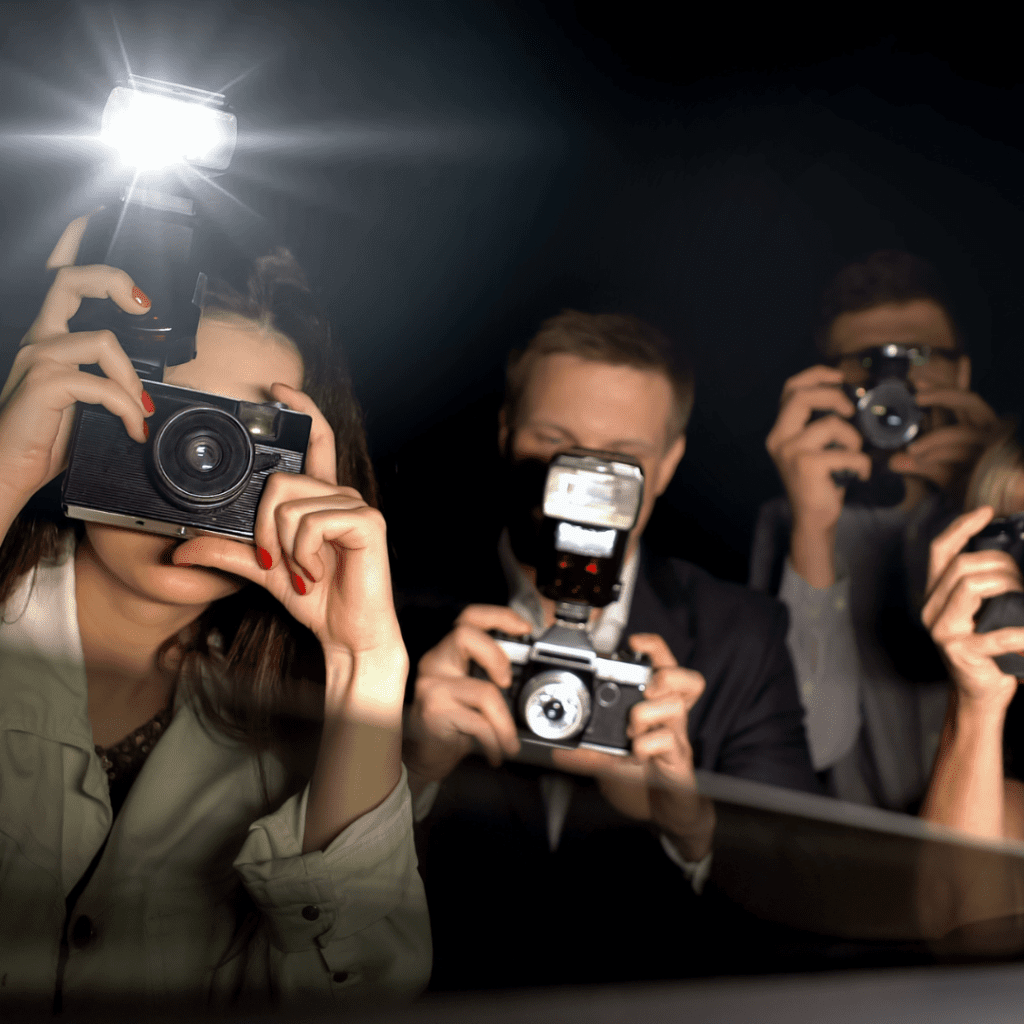 He came off the substitutes in the 76th minute. He became the 400th player in the club's history as a result. Beckham made the announcement that he would from pro football on May 16, 2013, after the conclusion of the French football season.